Statistics
Date - 05/27/2023
Elevation - 10,000'
Route - Bridal Veil Trail
Miles - 2.4
Elevation Gain - 800'
ACME Mapper - Link
CalTopo - Link
Description
My wife and I did a scenic drive through Colorado over Memorial Day weekend and made a stop in Telluride, Colorado. Since we were in the area, we decided to hike up to Bridal Veil Falls. Bridal Veil Falls is a 365' waterfall at the end of the box canyon overlooking Telluride, Colorado. Hiking and off-road trails pass by the falls and it has a hydroelectric power plant at its top. In winter the frozen shape of the falls forms an imposing challenge to intrepid ice climbers. Bridal Veil Falls is the tallest free-falling waterfall in Colorado.
Photos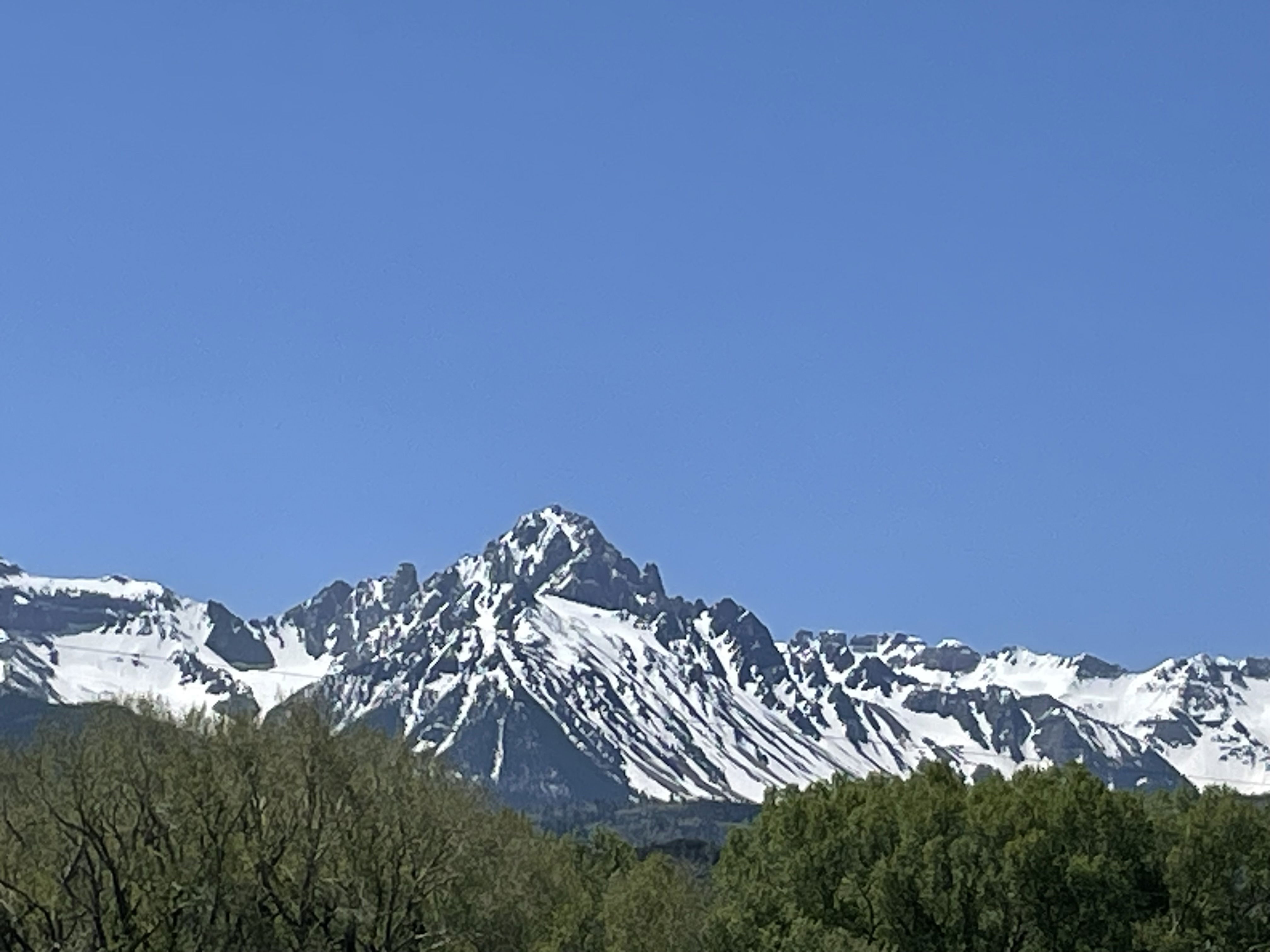 Mount Sneffels on the drive to Telluride, Colorado.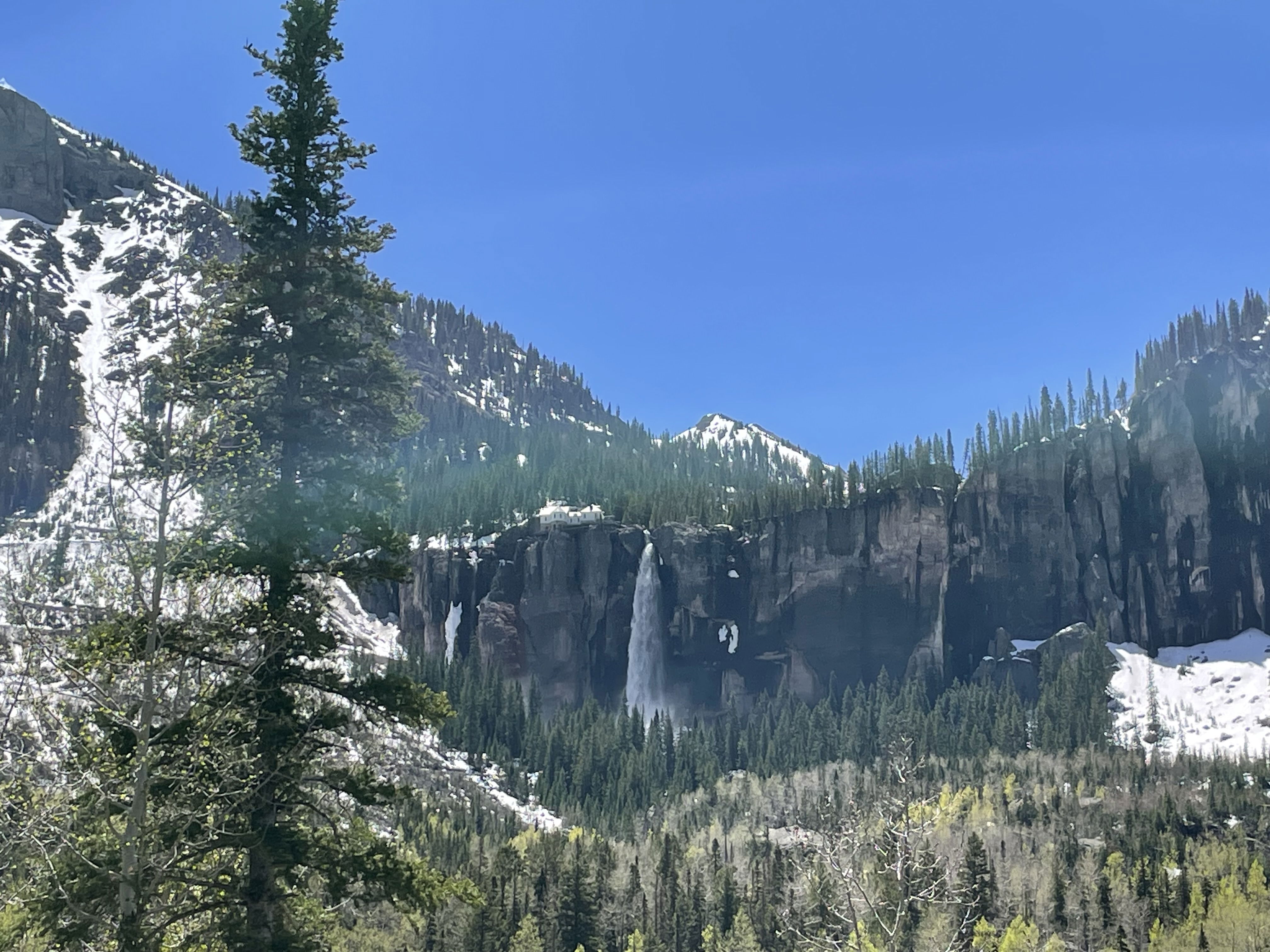 Bridal Veil Falls from the start of the trail.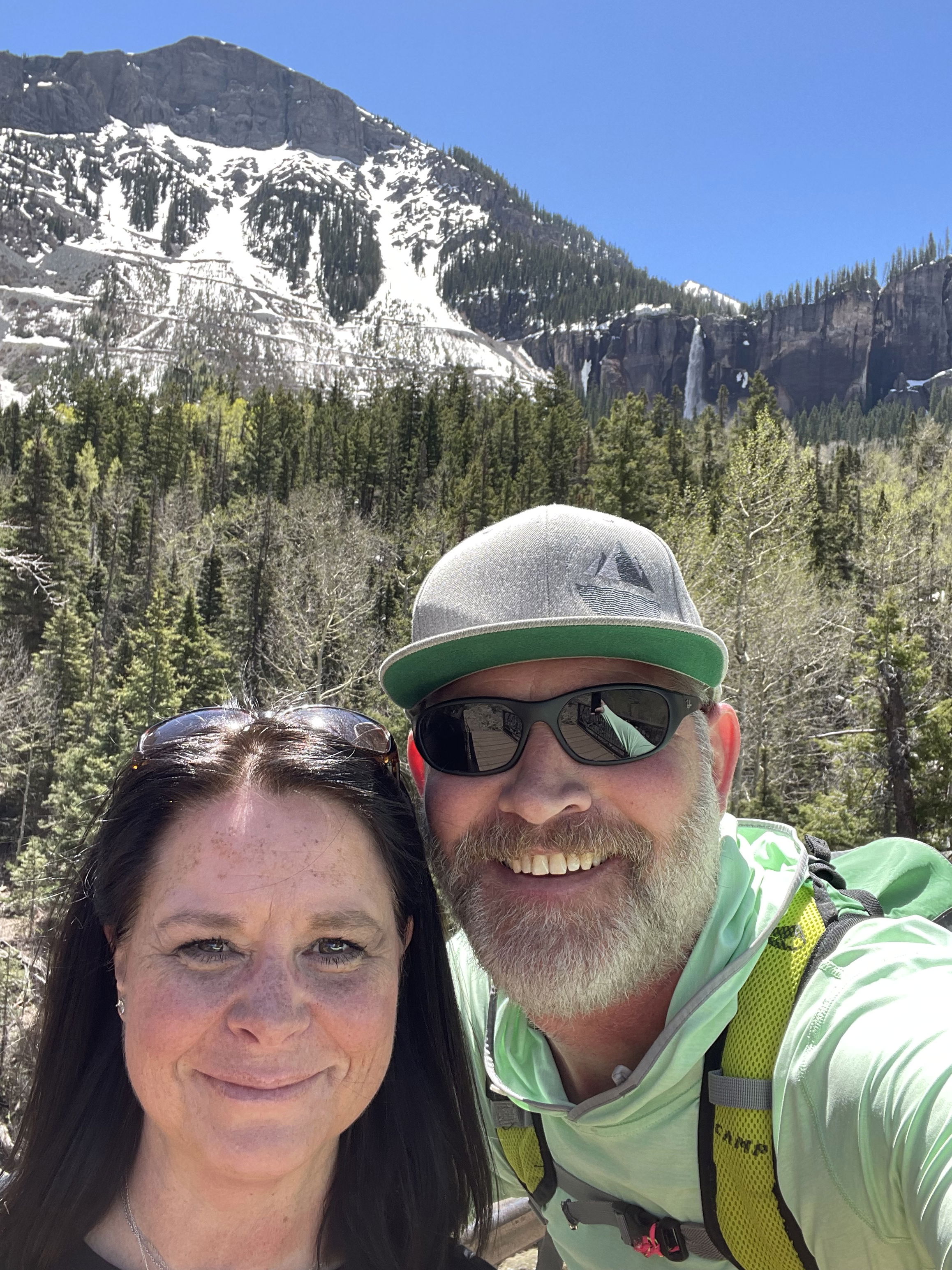 Rebecca and James on their way to the falls.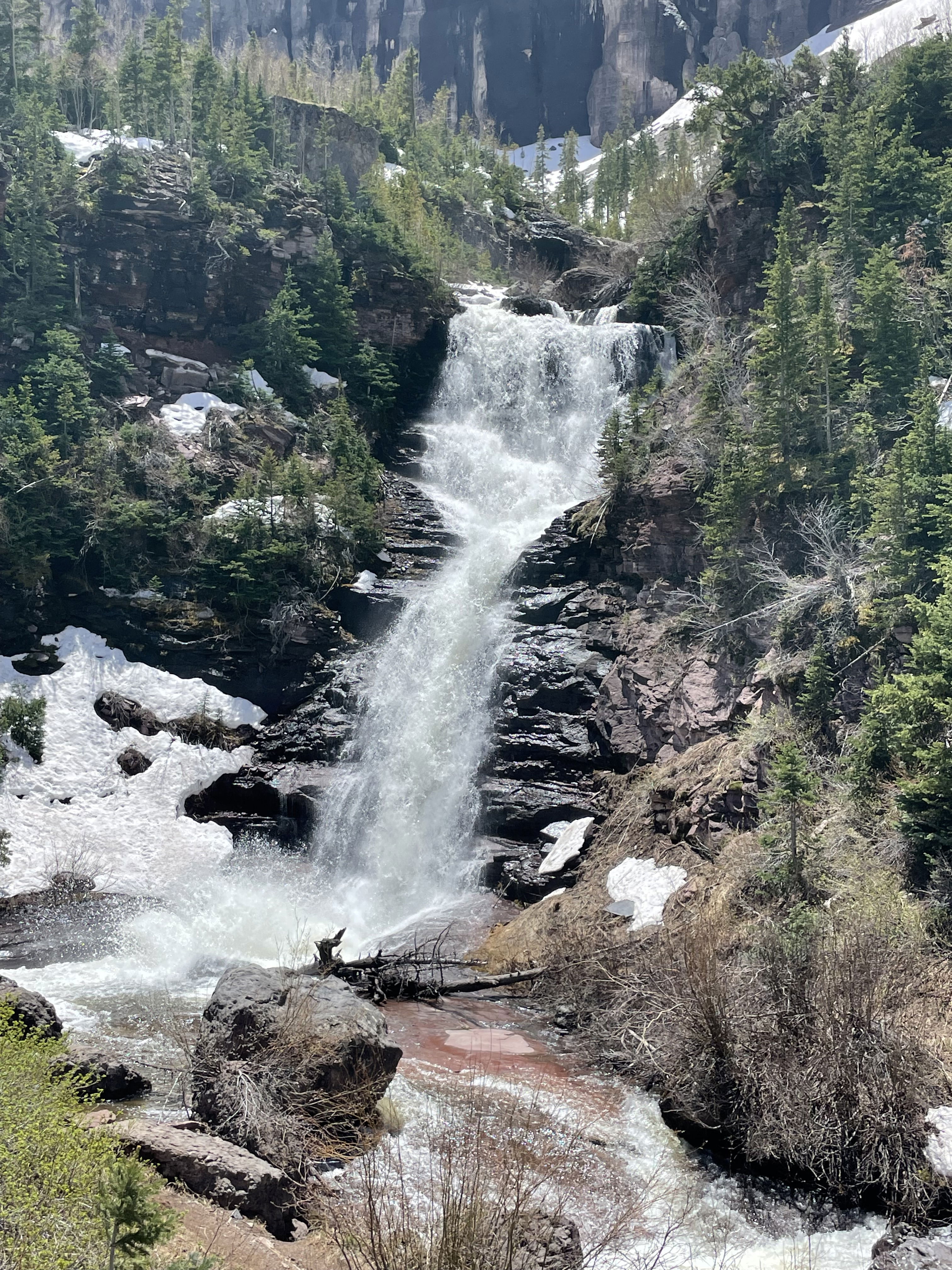 Additional smaller falls in Bridal Veil Creek.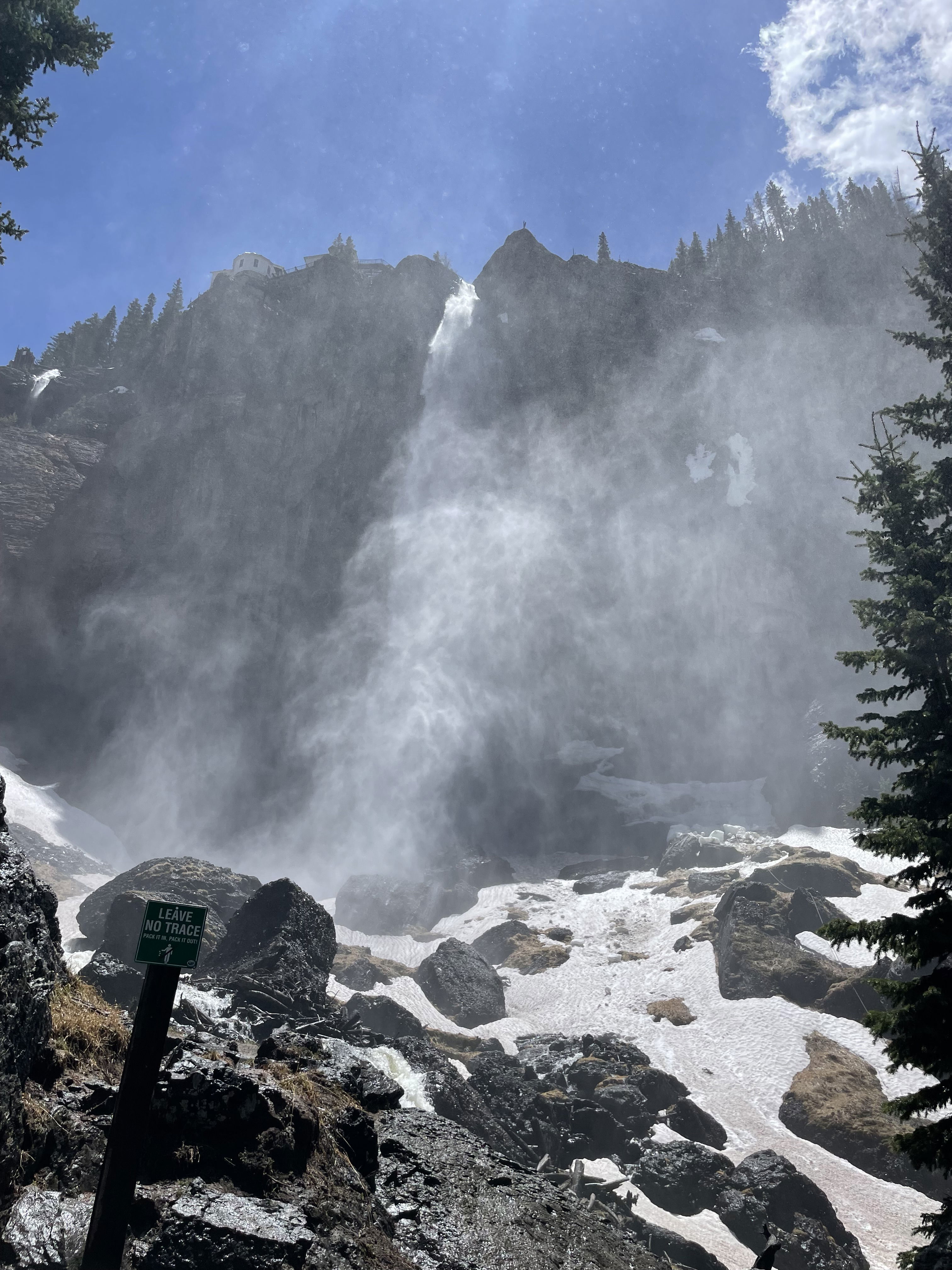 The base of Bridal Veil Falls was wet and misty.