Statistics
Date - 09/14/2021
Elevation - 13,060'
Route - Twin Thumbs Pass
Miles - 2.4
Elevation Gain - 1,880'
ACME Mapper - Link
CalTopo - Link
Description
Day two of our backpacking trip to attempt to climb four Centennial Peaks was a more casual "rest" day for us. Tuesday had us heading over Twin Thumbs Pass between Glacier Point and the Twin Thumbs to get closer to Jagged Mountain near the Noname Creek. We slept in a bit and I had a big breakfast after getting sick the previous evening.
The trail from Chicago Basin to Twin Lakes was different than I remembered when I was last in the area 15 years ago. The trail is well-defined with several switchbacks and a more gradual grade. There is a use trail from Twin Lakes to the Twin Thumbs pass, but the back side of the pass has some class 3/4 down-climbing before reaching easier terrain. We hiked and scrambled down to Lake 11754 and set up camp 2 on the north end of the lake.
Photos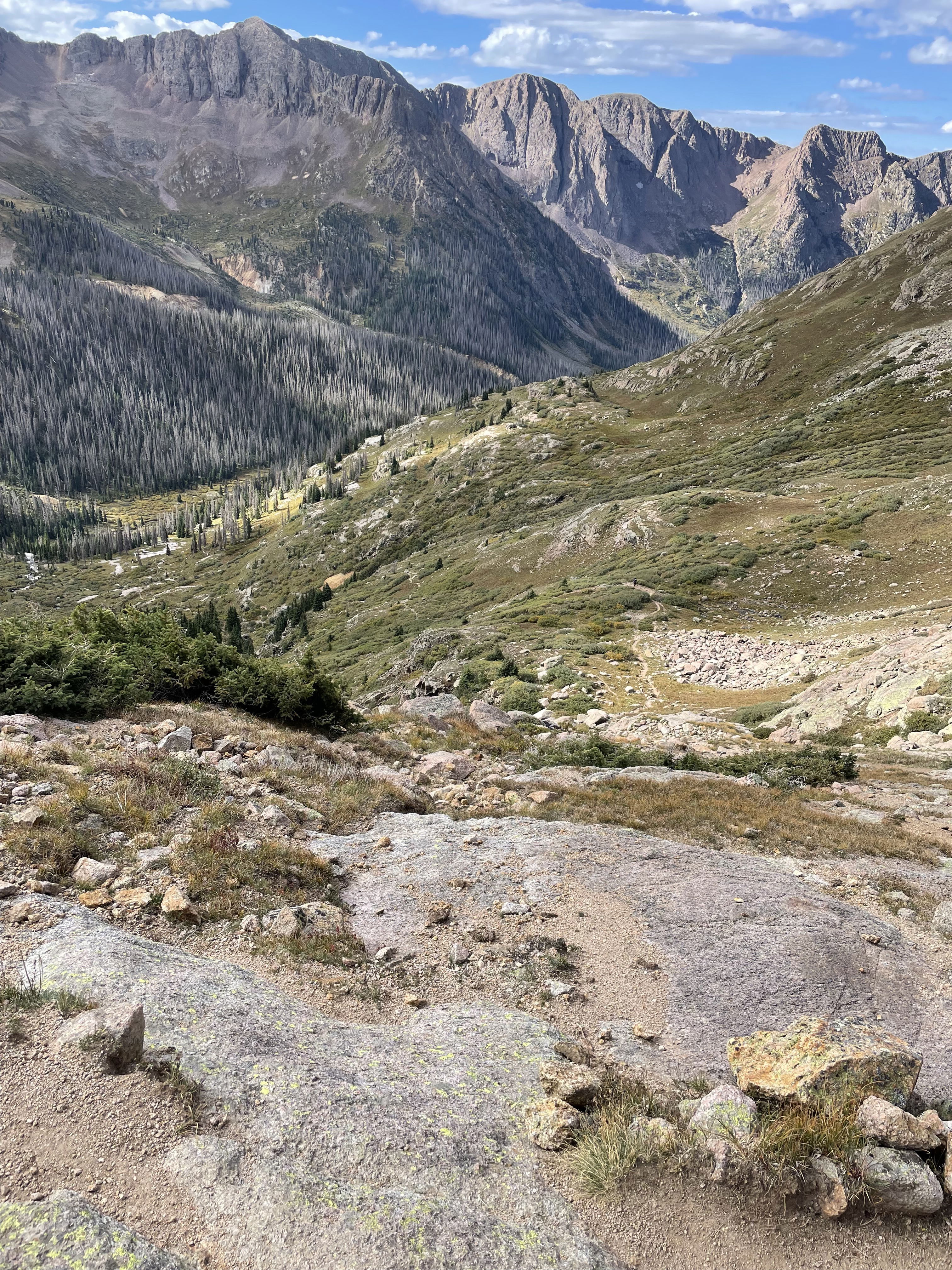 Looking back at Chicago Basin while hiking to Twin Lakes.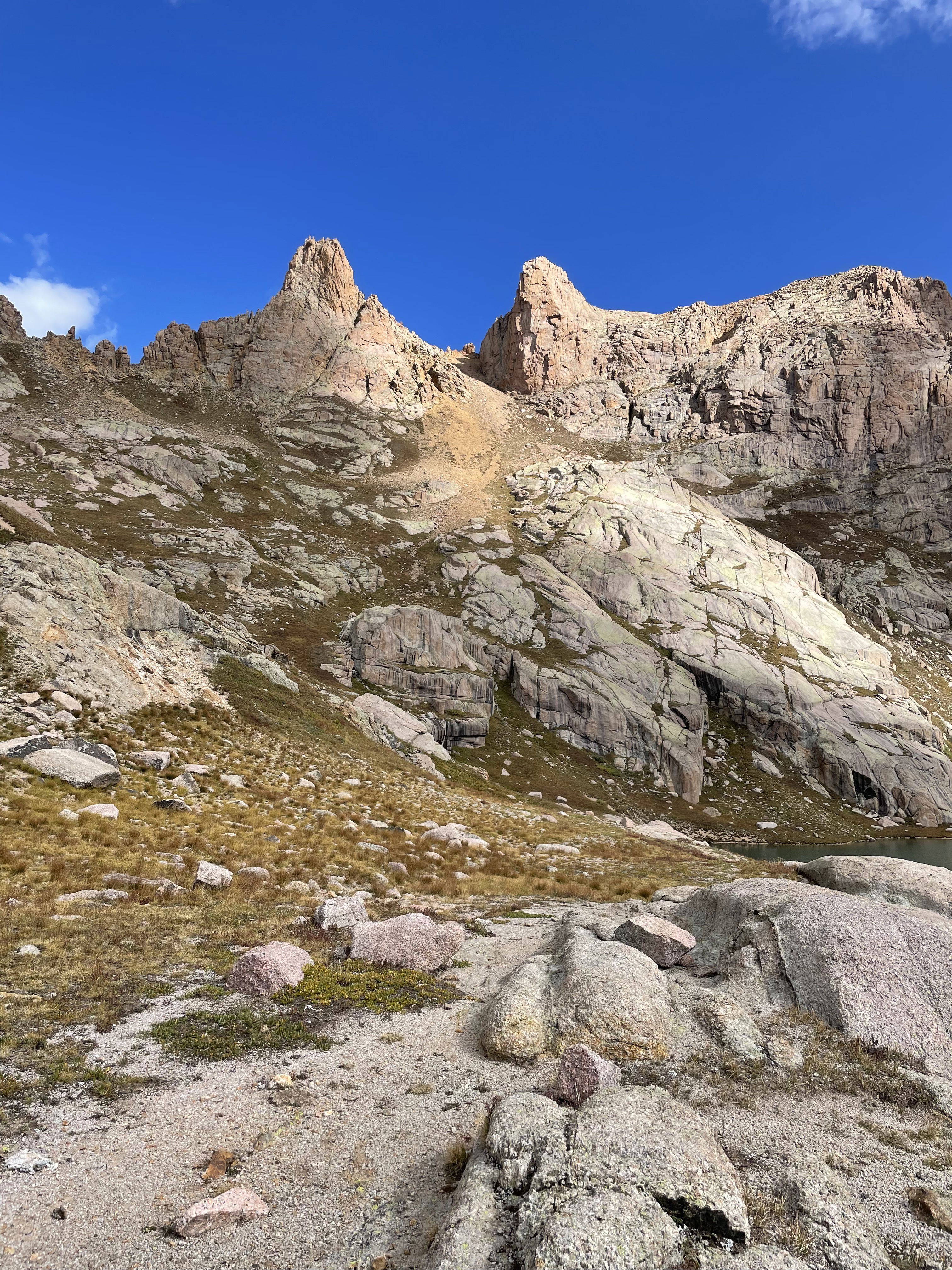 Twin Thumbs Pass on the left in this photo.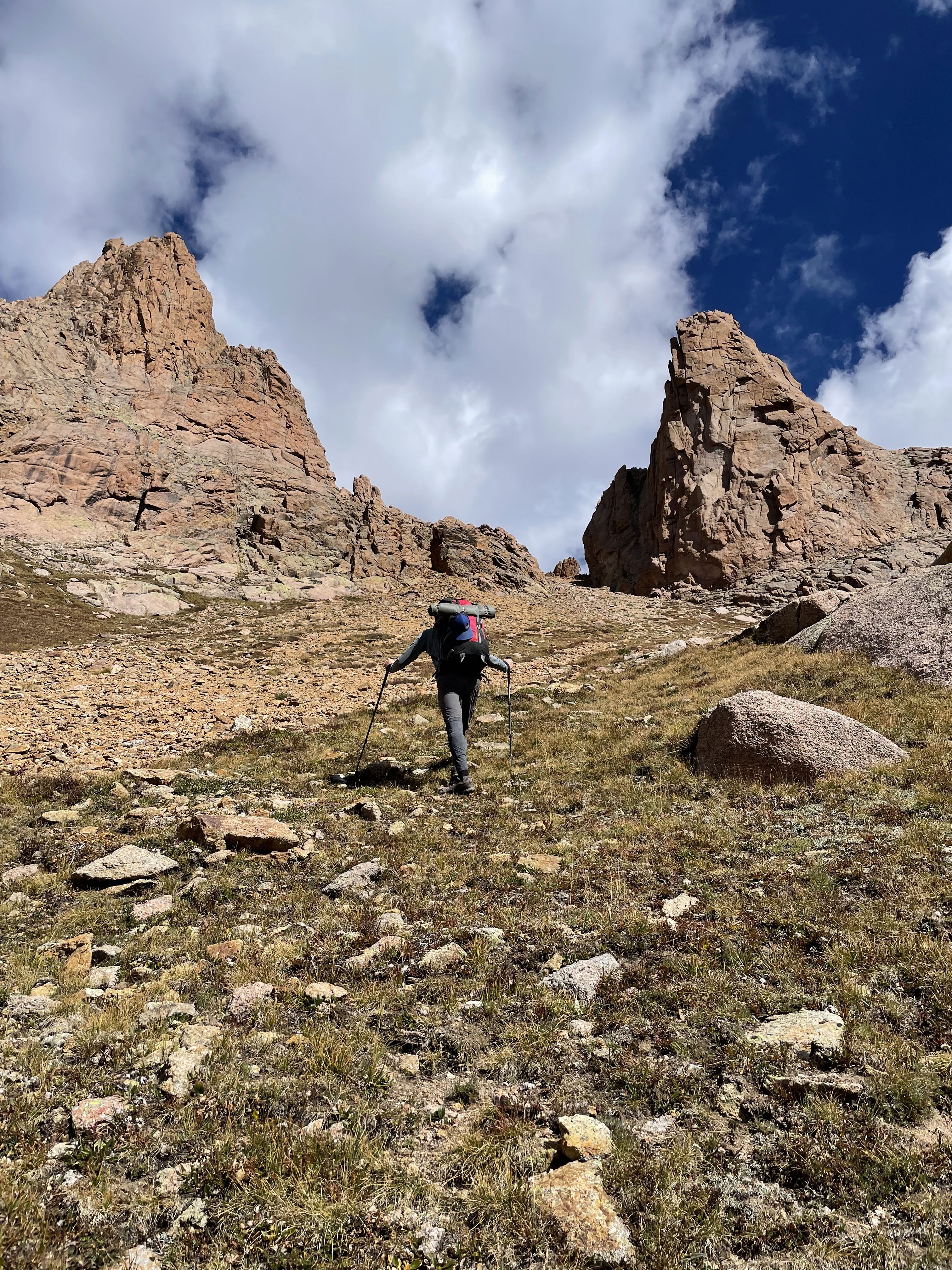 Brian hiking up the moderately steep slopes towards Twin Thumbs Pass.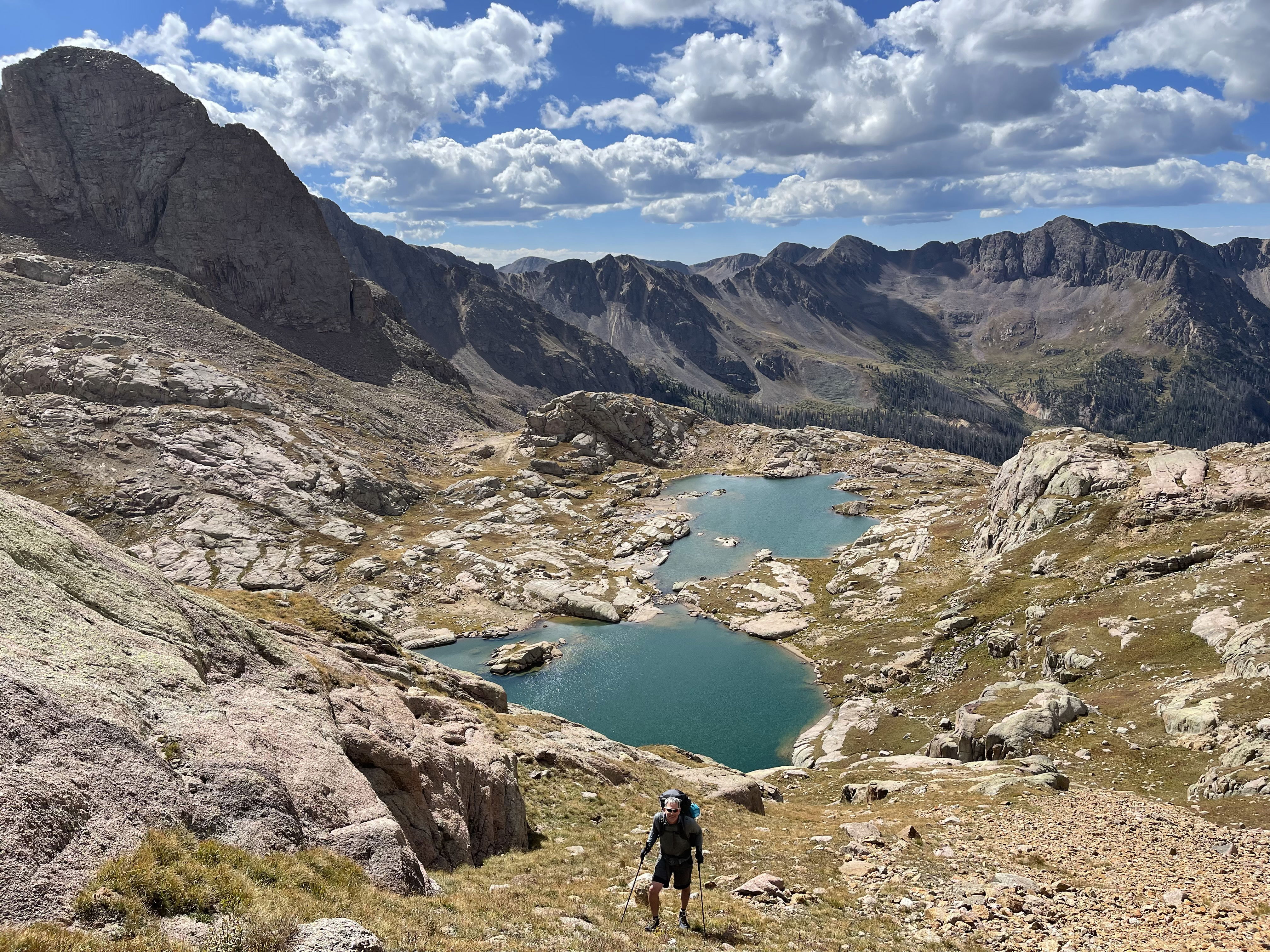 James hiking above Twin Lakes.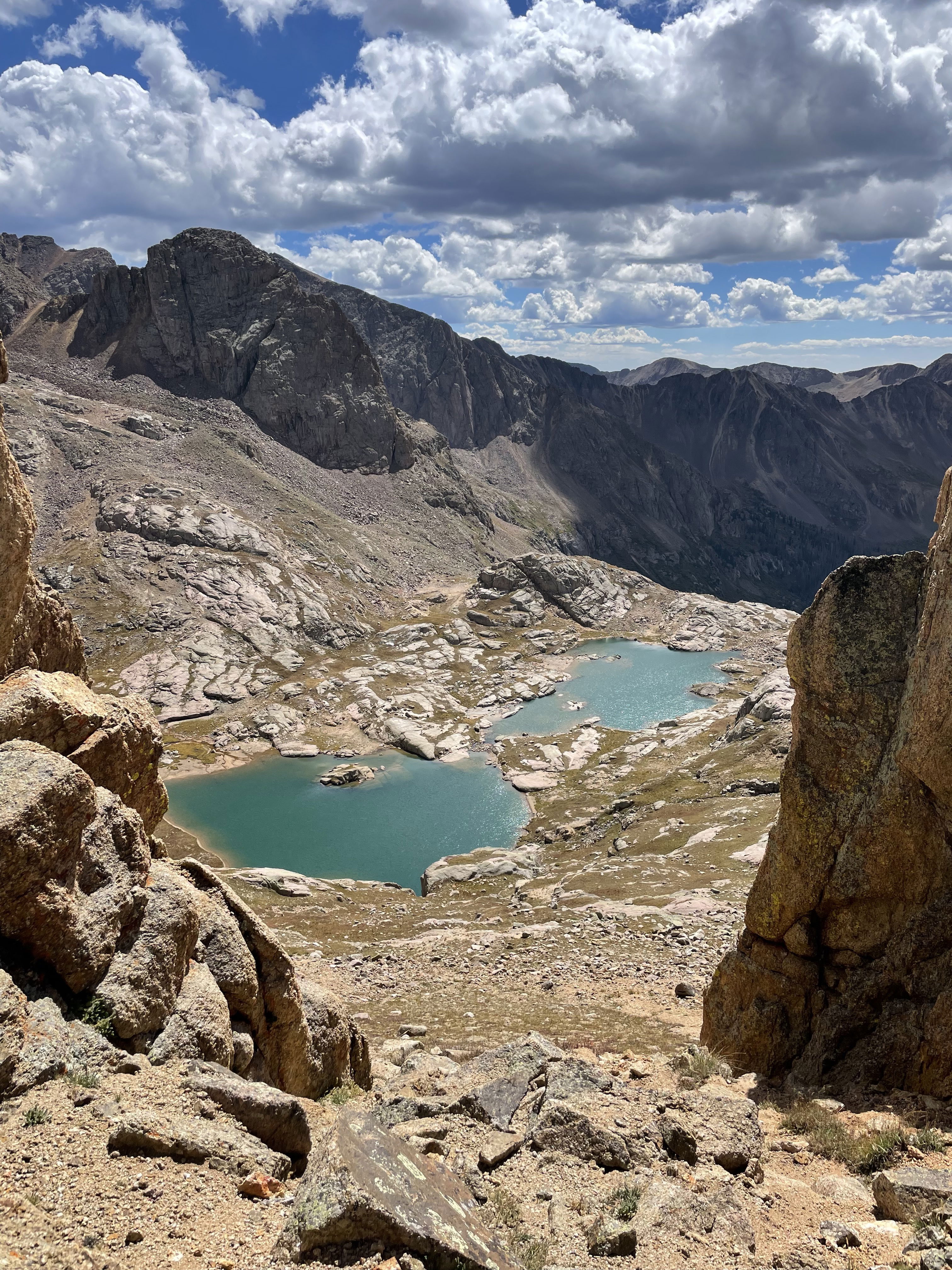 Twin Lakes from Twin Thumbs Pass.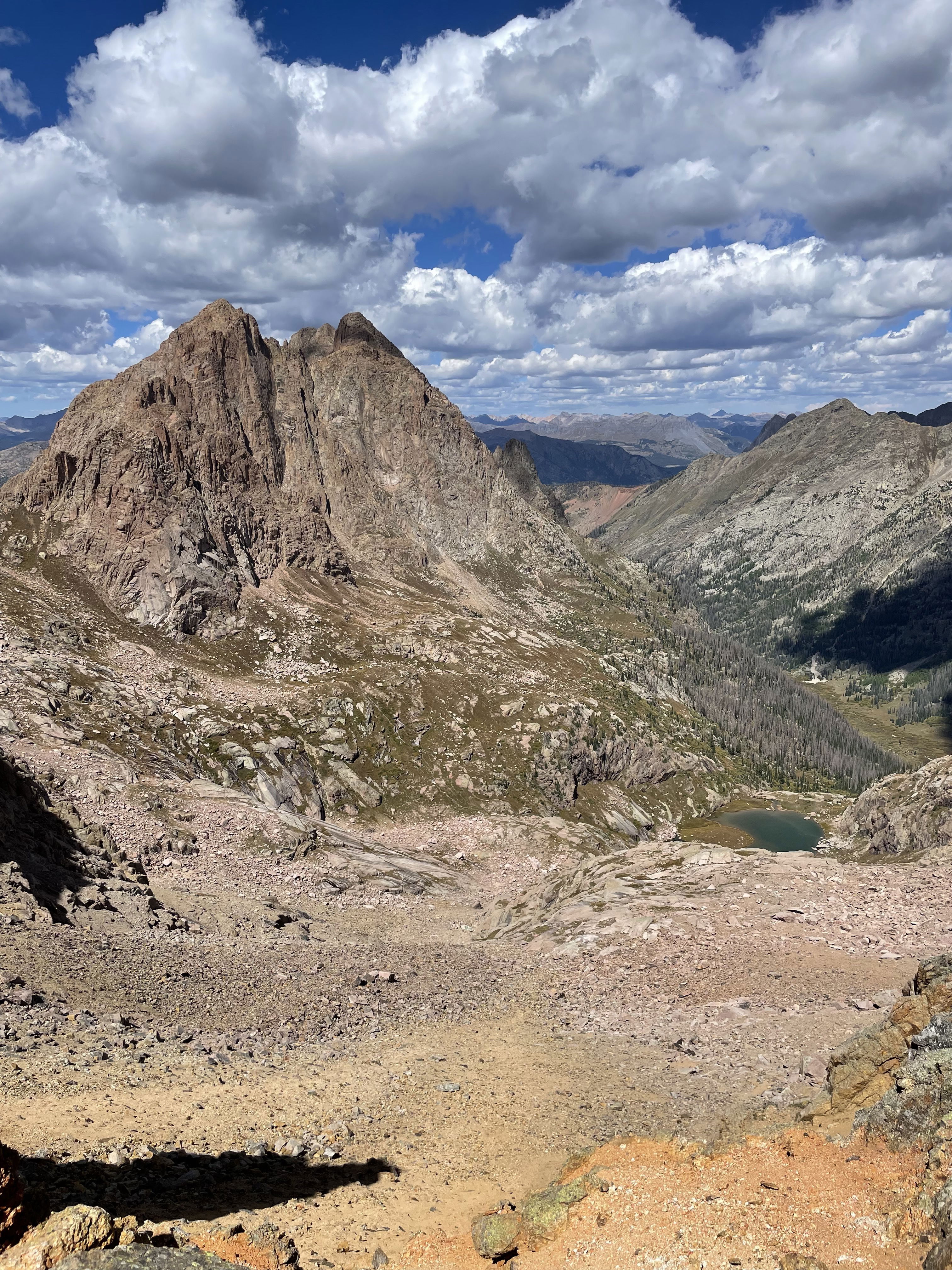 Lake 11754 below and views to the north from Twin Thumbs Pass.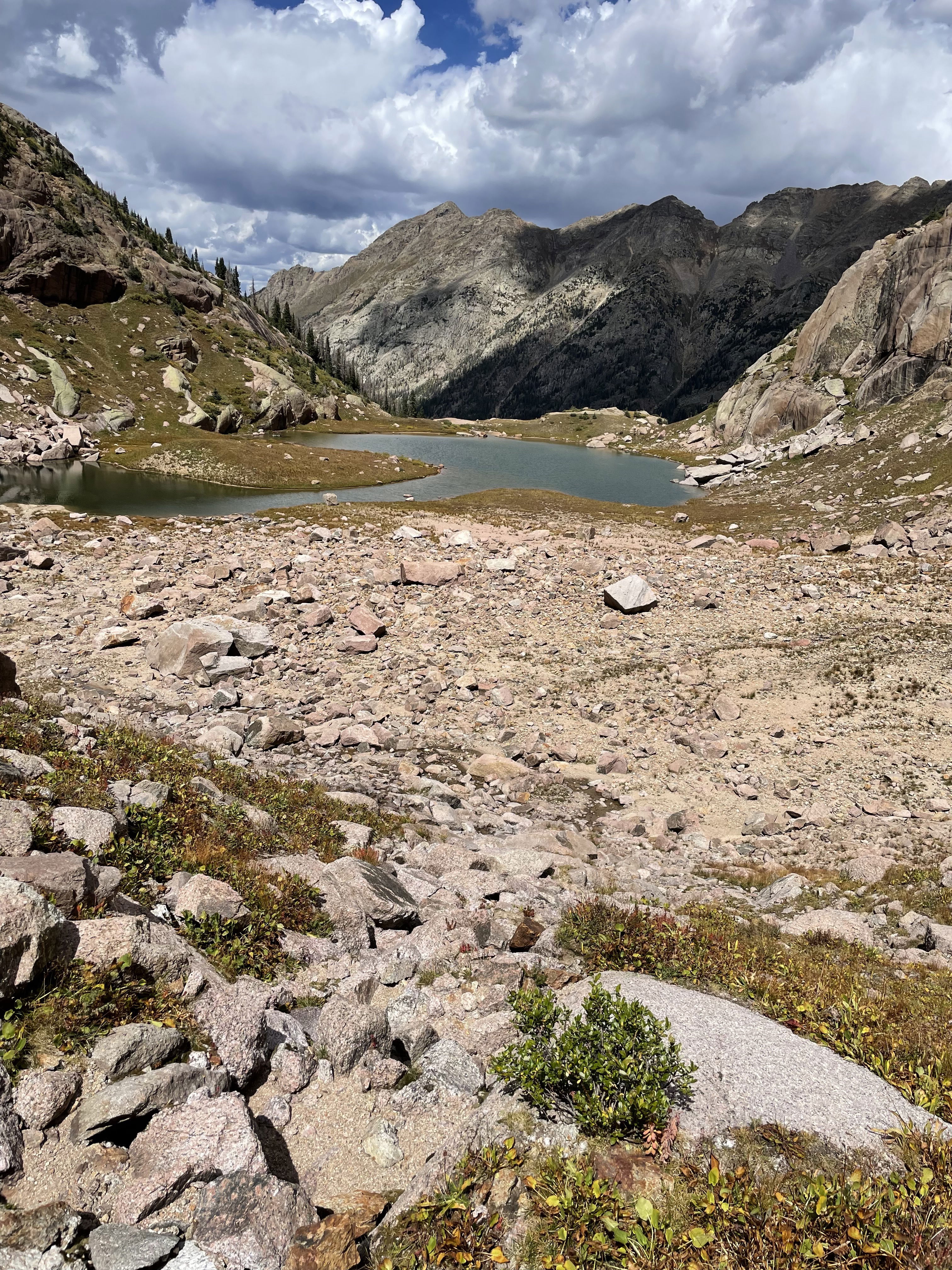 Approaching Lake 11754 after descending from Twin Thumbs Pass.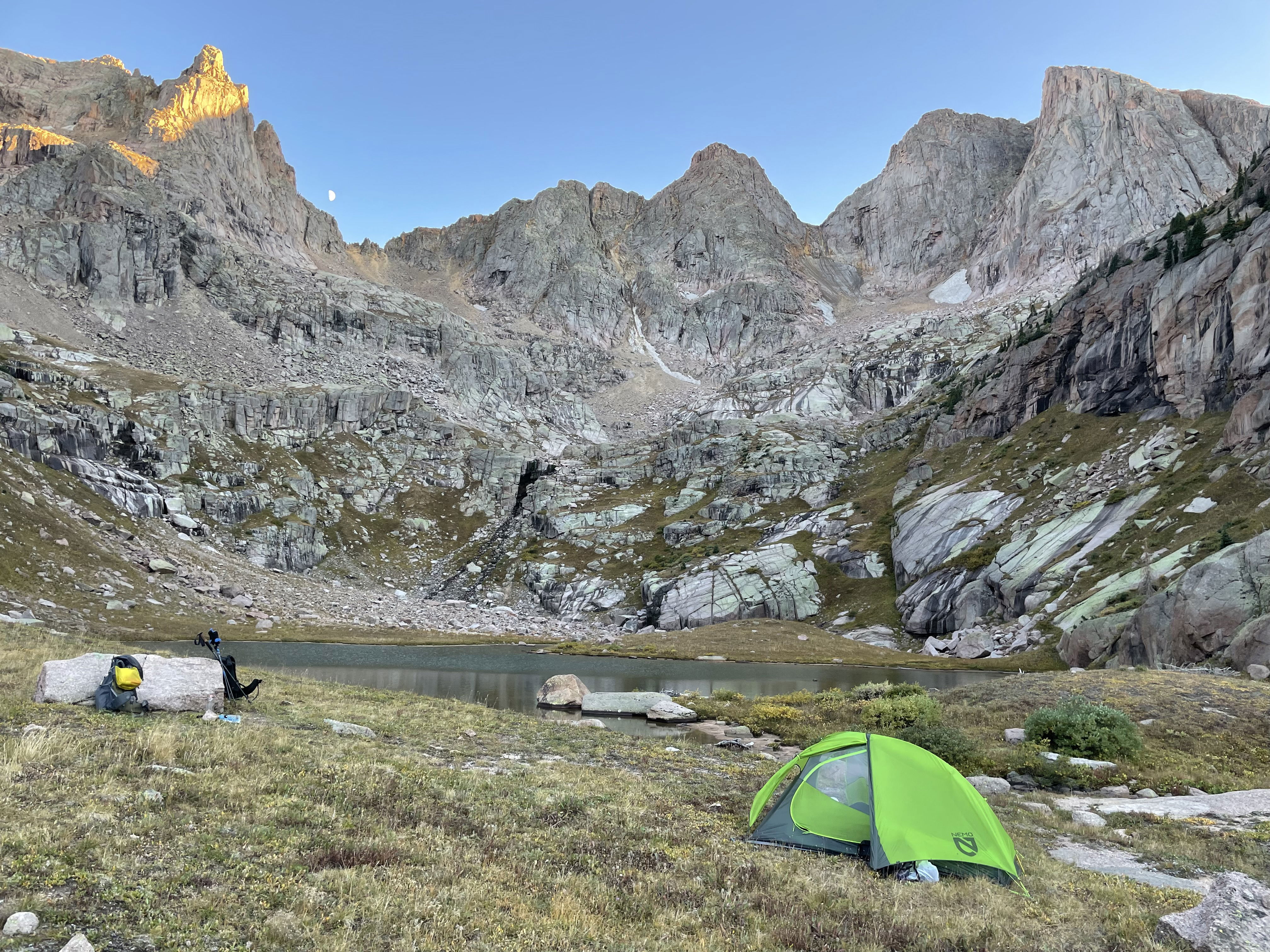 Camp 2 near Lake 11754 with Twin Thumbs Pass in the background.