Statistics
Date - 02/27/2021
Elevation - 8,800'
Route - East Vail Falls
Miles - 0.6
Elevation Gain - 300'
ACME Mapper - Link
CalTopo - Link
Description
My primary climbing partners were parenting, injured, or uninterested in fighting traffic on I-70, so I reached out to Scott to see if he wanted to climb ice on this particular Saturday since he posted for a partner. Despite limited experience, Scott's stoke level was at 11 (Spinal Tap reference for young people.) so we headed up to Vail, Colorado, to check out Firehouse Falls. When we got to the trailhead at 7:40, two parties were already on the way to this climb, so we called an audible and went to the East Vail Falls instead.
The local guides refer to this climb as Pitkin Creek Falls or Pitkin Falls, due to the the fact that Pitkin Creek is on the opposite side of the Interstate or the Pitkin Creek Condominiums are at the base of the route. Either way, I don't really get it and simply call the climb East Vail Falls just like Mountain Project and Google Maps.
We made the short approach to the climb and had the ice to ourselves all morning. We both got several laps in throughout the day as it snowed heavily on and off during our time at the flow. It is a two-tiered ice climb with a short steep section, ledge, and then another short steep section to bolts on climber's right. We had a good morning and climbed several lines in generally favorable ice conditions. We stopped off at Smokin Yards BBQ in Idaho Springs, Colorado, on the way home for a quick bite to eat before heading home.
Photos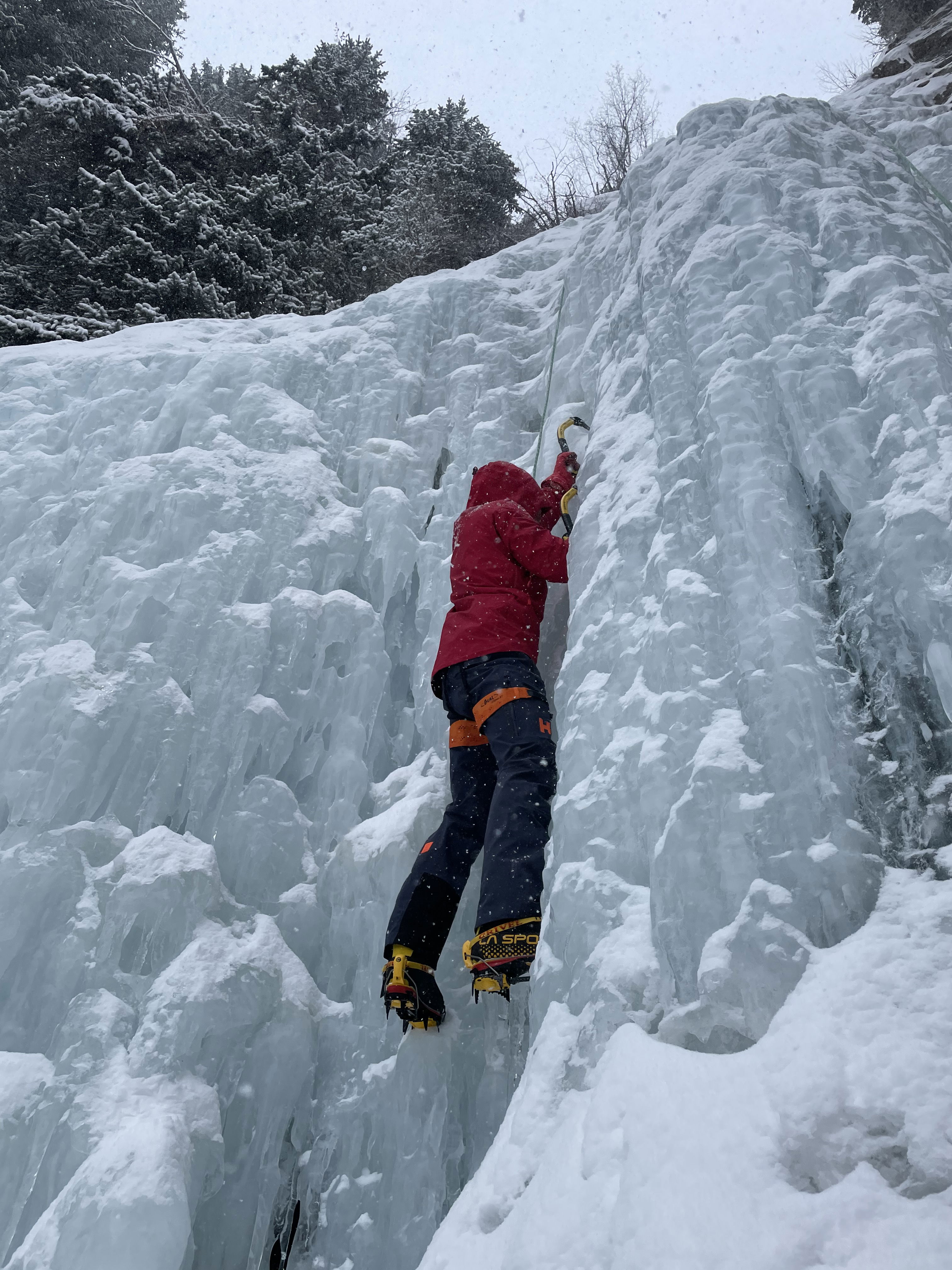 Scott Weaver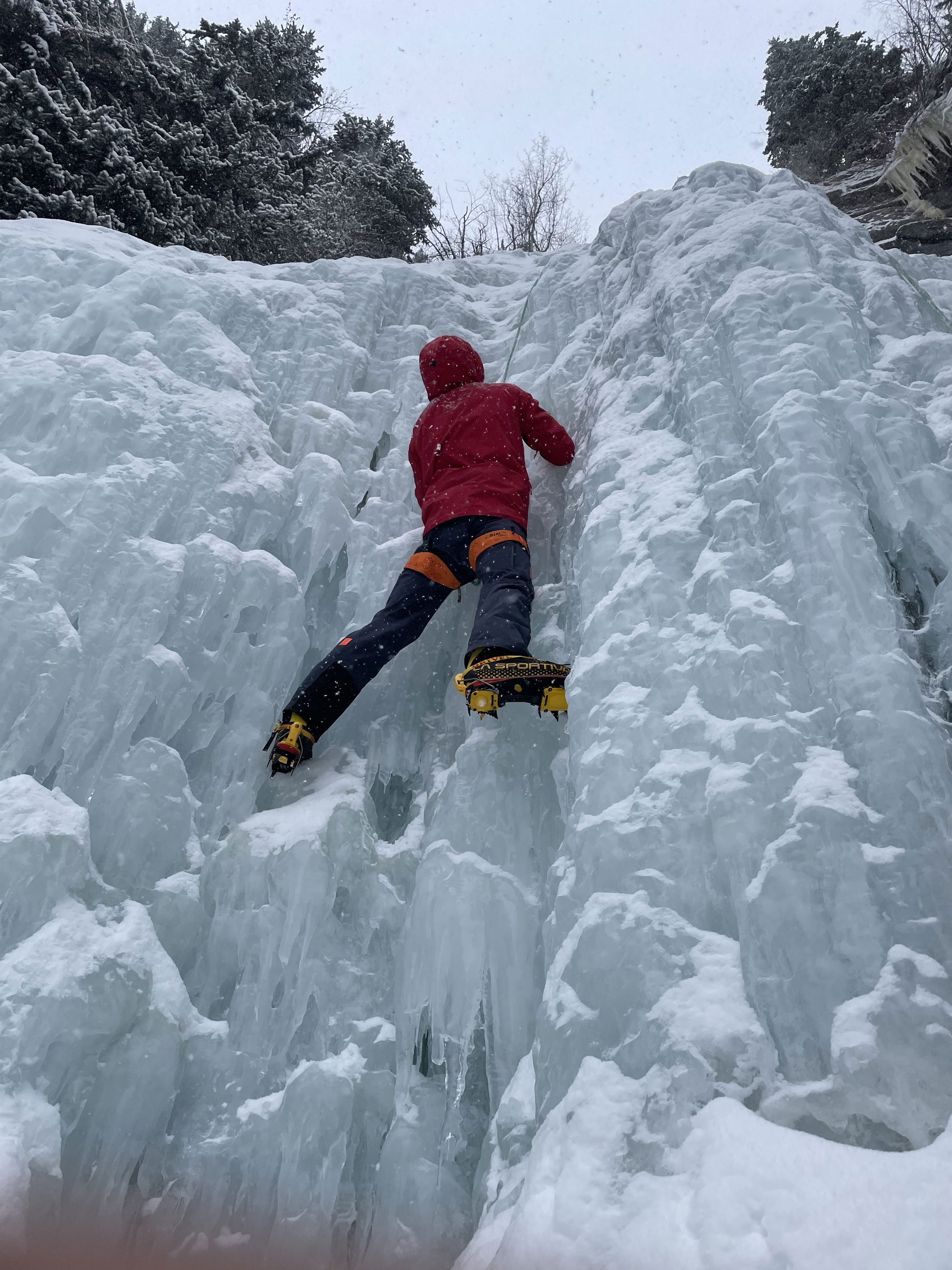 Scott Weaver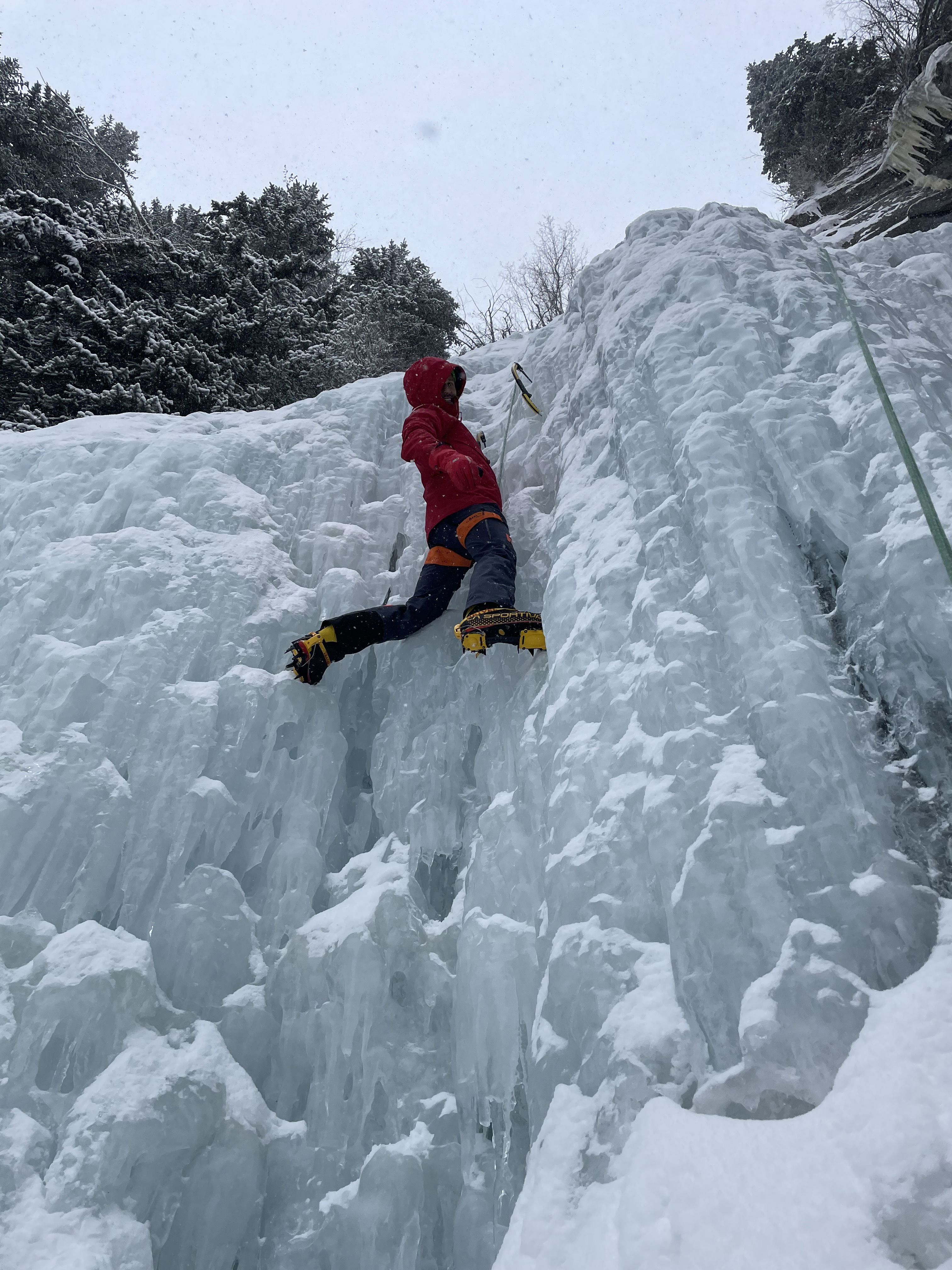 Scott Weaver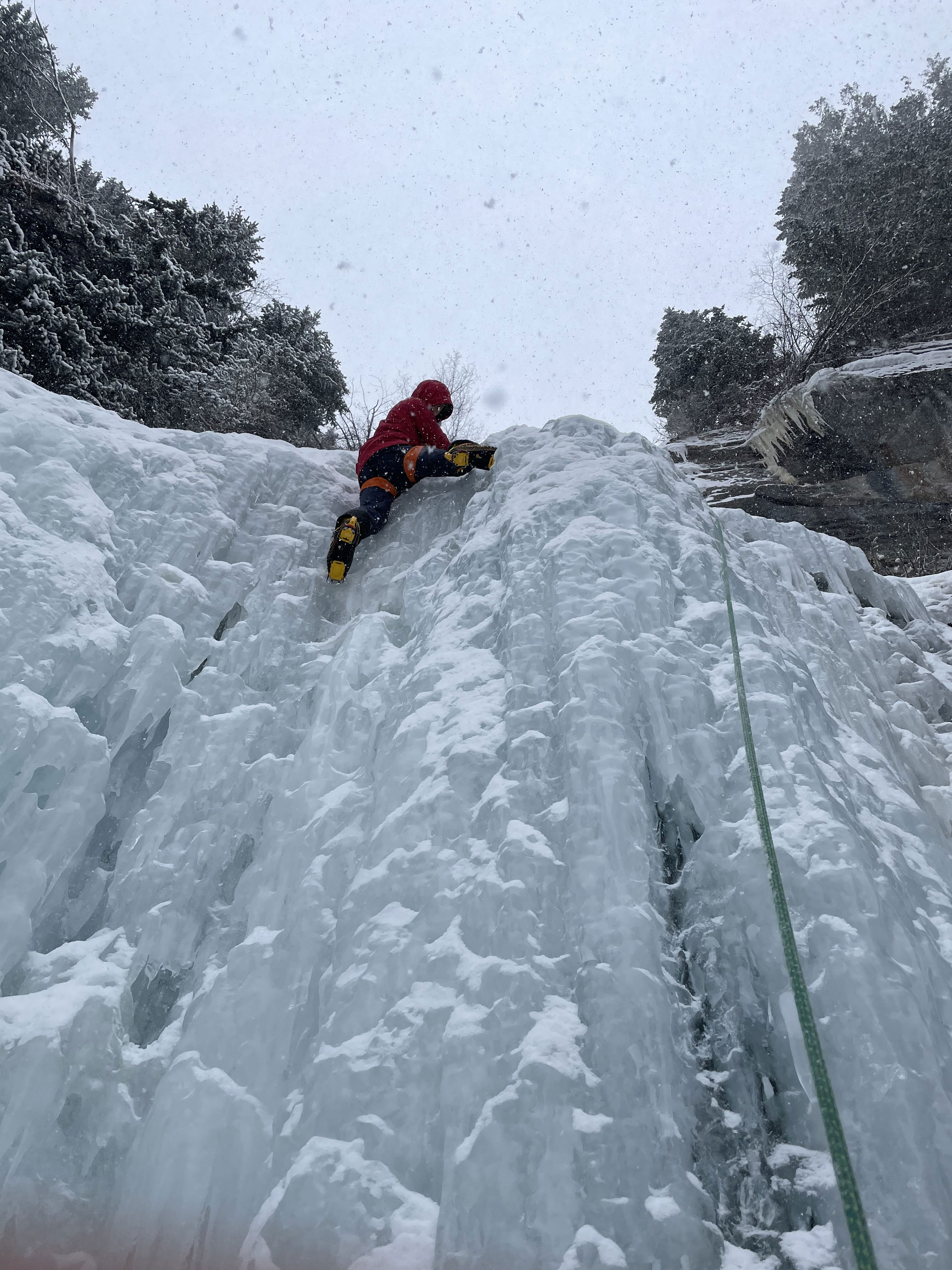 Scott Weaver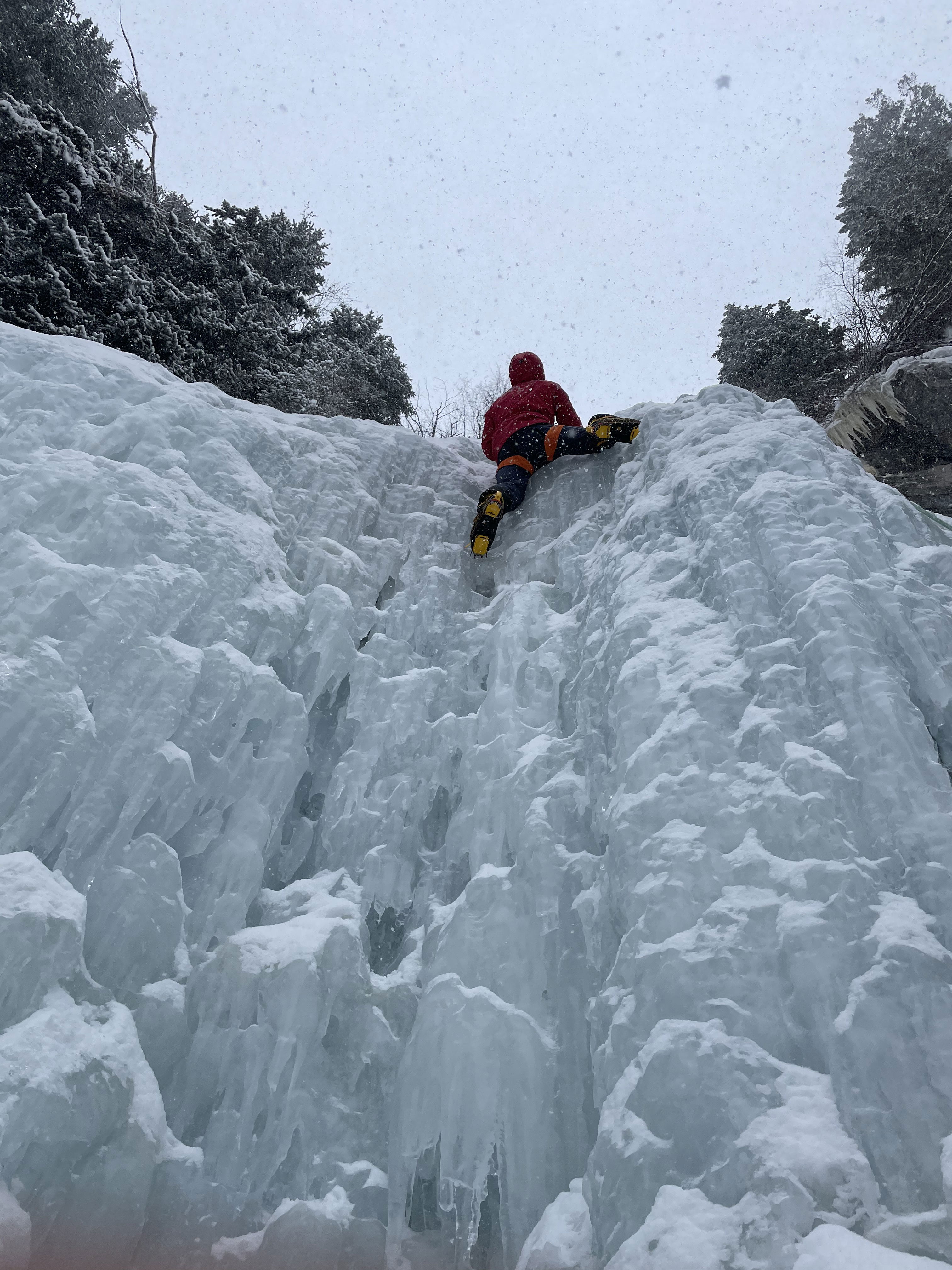 Scott Weaver