Statistics
Date - 08/17/2020
Elevation - 13,807'/13,860'
Route - East Ridge/South Ridge
Miles - 10.3
Elevation Gain - 3,747'
ACME Mapper - Link
CalTopo - Link
Description
This was day one of five for hiking numerous Centennial Peaks in the Creede and Lake City, Colorado, area. Jones Mountain was my 85th Centennial Peak. Unfortunately, my phone is really old and it didn't take any good photos over the entire week.
I hiked Niagara Peak and Jones Mountain from the Cuba Gulch Trailhead. I followed an old mining road up Snare Gulch and Snare Stairs to an unnamed lake at 12,400' to the southeast of Niagara Peak. From hear I hiked to the 13,220' saddle between Niagara Peak and Jones Mountain. I then scrambled up to the summit of Niagara Peak and back to the same saddle before traversing over to Jones Mountain. I dropped off the northeast ridge of this Centennial Peak to the 13,340' saddle between it and American Peak. I knew I had a big week ahead of me, so I skipped American Peak and simply hiked back down to the mining road and the Cuba Gulch Trailhead. I didn't feel particularly strong on the ascent. I hadn't been to elevation in a couple of weeks, and I didn't have any breakfast. After eating on the summit of Jones Mountain and drinking some Gatorade, I felt much better and hiked out quickly.
I left at 5:30 am and made the summit of Niagara Peak at 9:00 am and Jones Mountain at 10:15 am. I was back at my camp by 12:30 pm for a 7 hour car-to-car day. I spent 5 minutes on Niagara Peak and 30 minutes on Jones Mountain.
Photos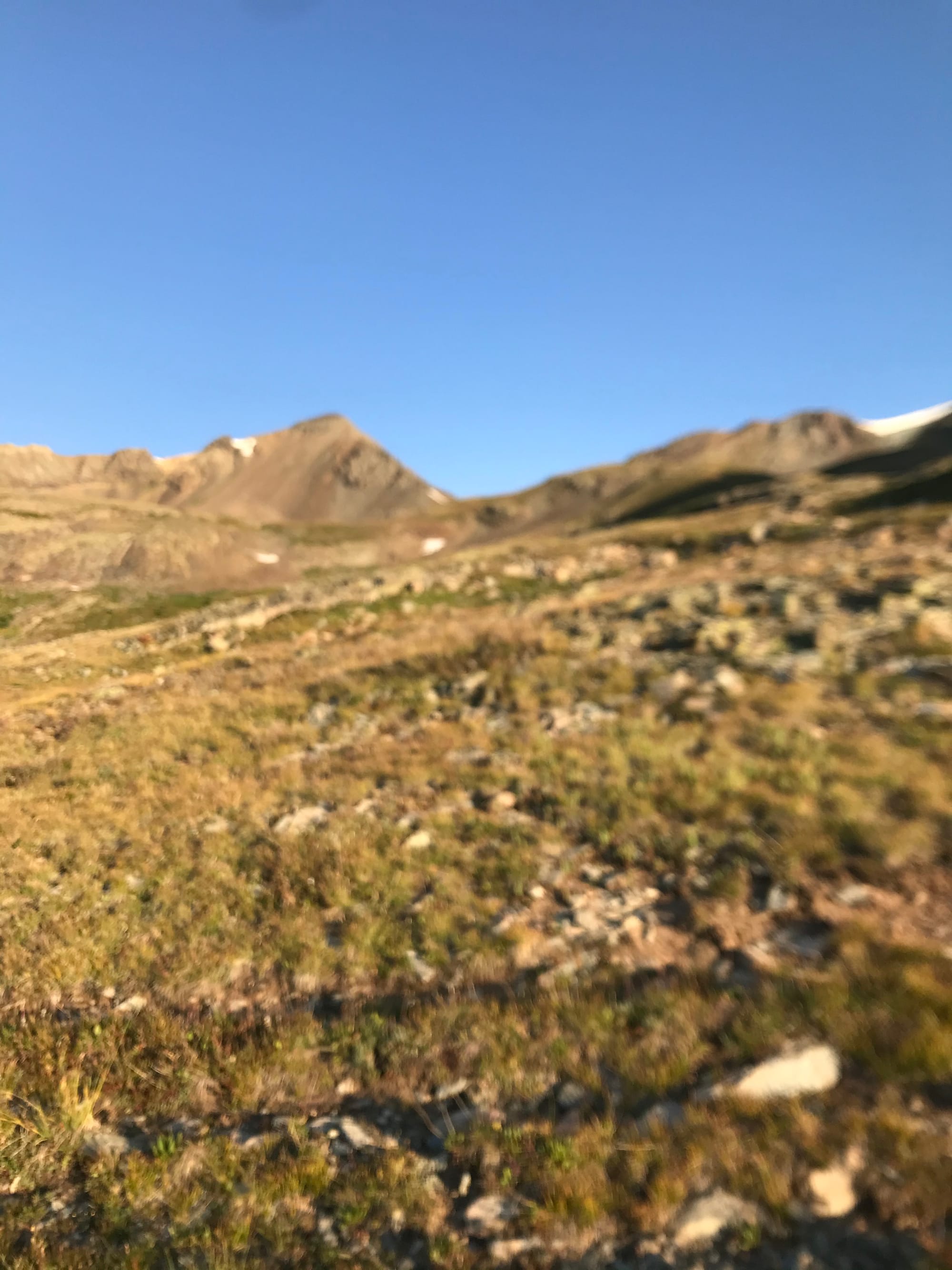 Niagara Peak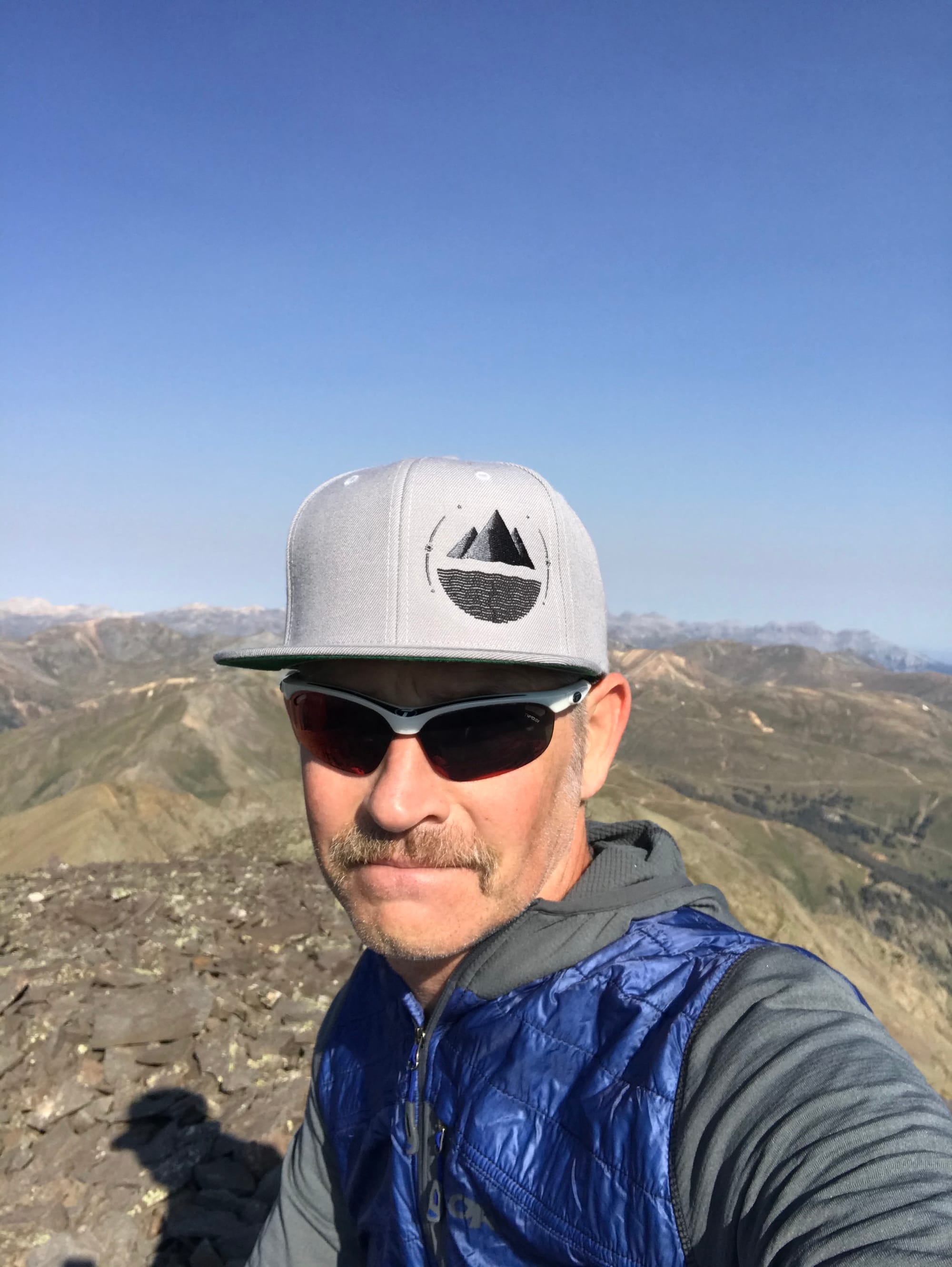 Summit Photo (Niagara Peak)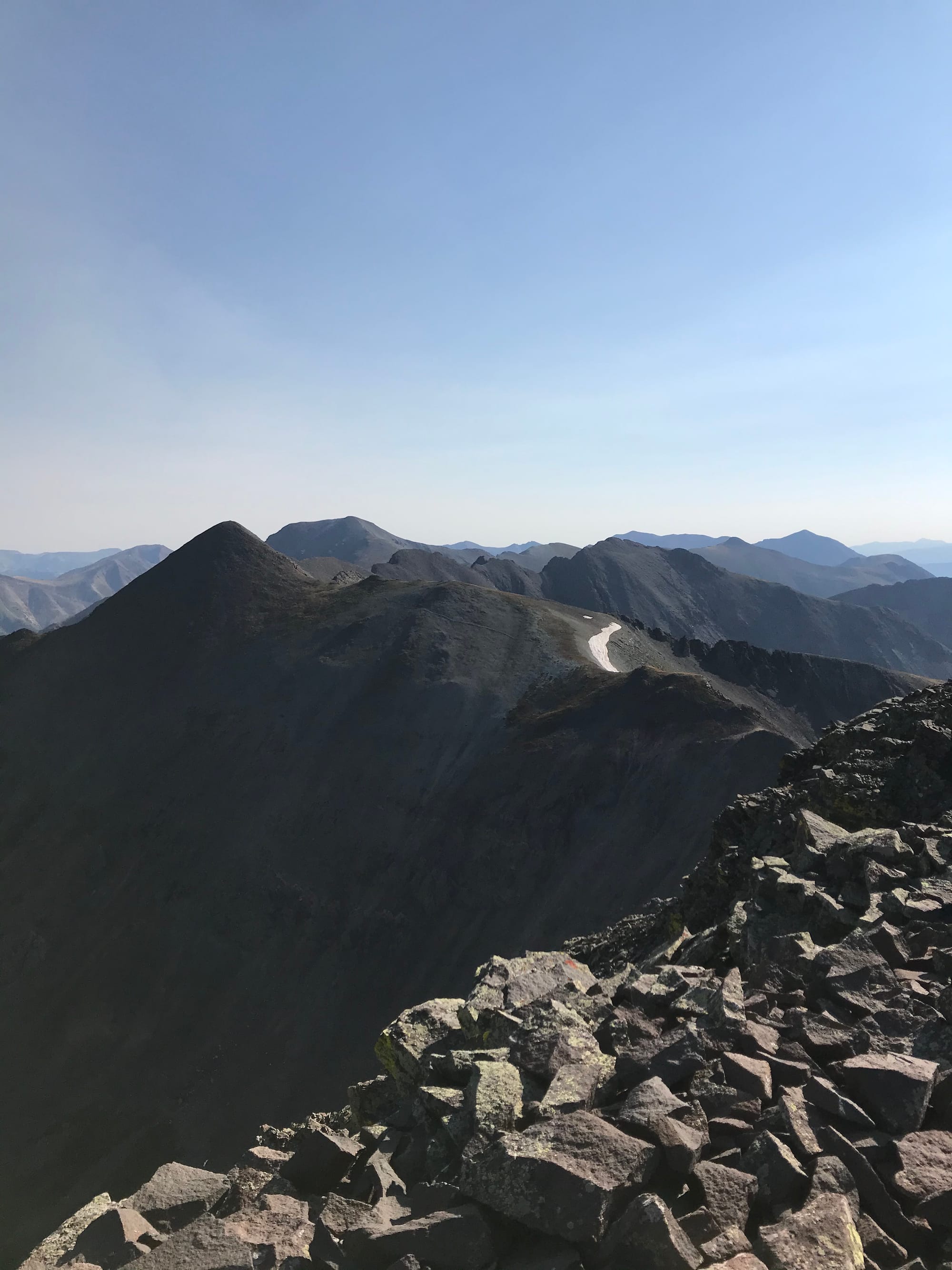 Jones Mountain, Handies Peak, and American Peak from Niagara Peak.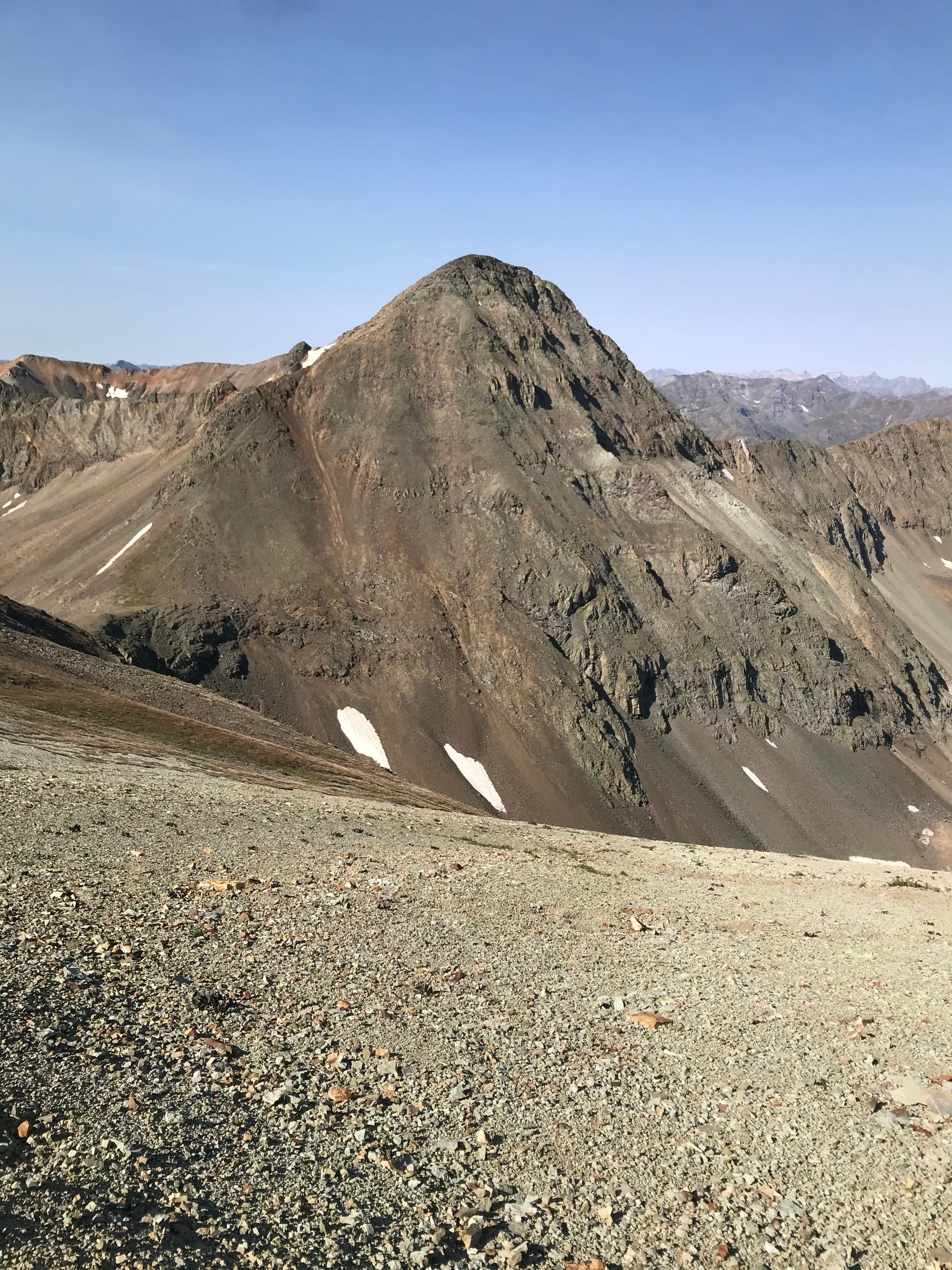 Niagara Peak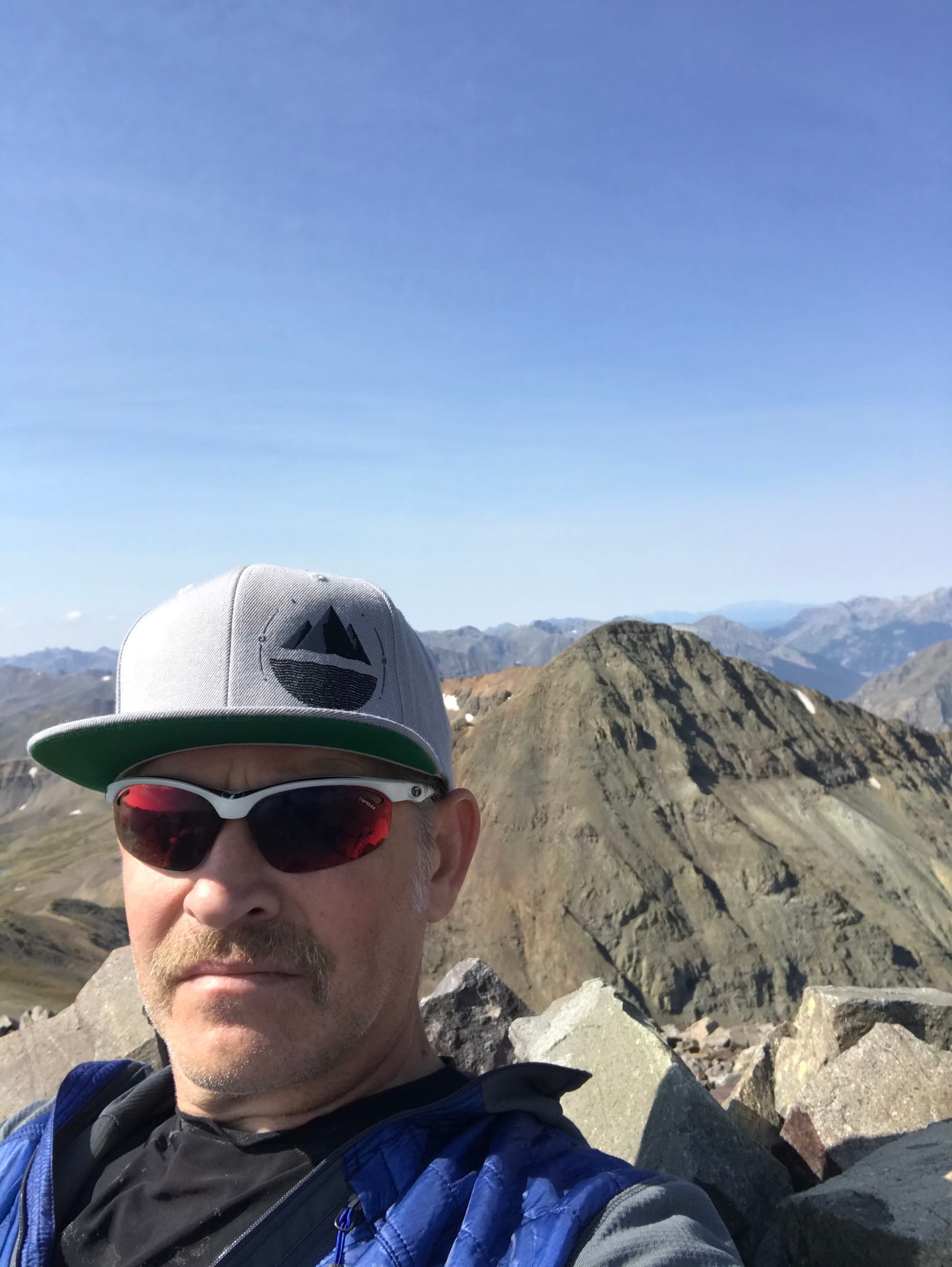 Summit Photo (Jones Mountain)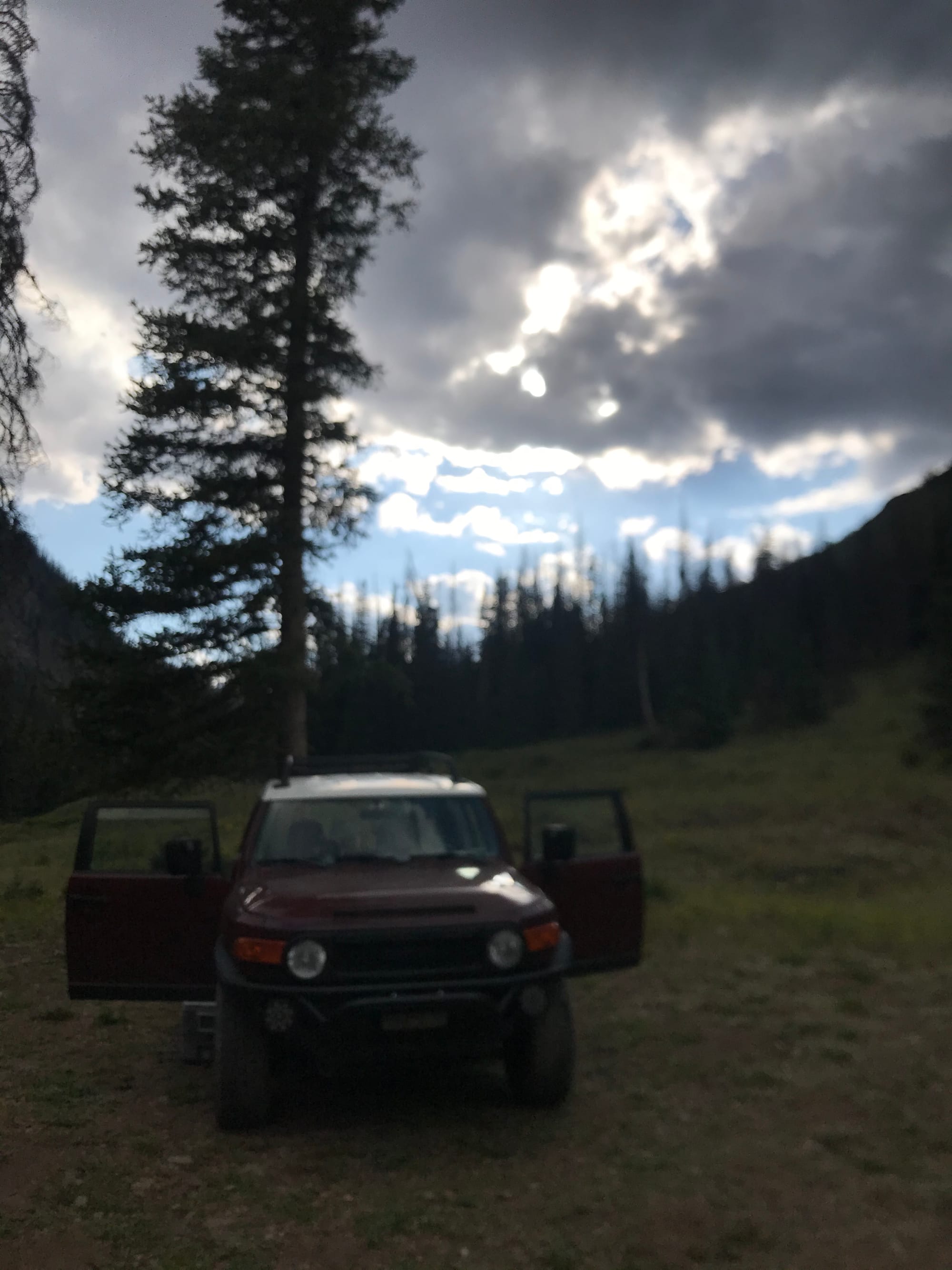 Cuba Gulch Trailhead Campsite