Statistics
Date - 06/26/2020
Elevation - 13,841'
Route - South Face
Miles - 10.3
Elevation Gain - 4,521'
ACME Mapper - Link
CalTopo - Link
Description
We scrambled the south face of Hagerman Peak, a Colorado Centennial Peak with an elevation of 13,841'. I hadn't hiked with Tony "Tone Loc" Marusiak since we met in Lake City, Colorado, earlier in the year for some ice climbing. Kevin and I drove from Denver, Colorado, to the trailhead, while Tony made his way from Bayfield, Colorado. The road from Marble to Crystal to the trailhead is fairly serious and requires a four-wheel-drive and some driving skills.
We started hiking at 5:00 am and quickly made our way to Geneva Lake where we crossed the outlet on the south side of the lake. We proceeded up the trail towards Trail Rider Pass and then left the trail at 11,500' and worked our way north to the south face of Hagerman Peak. There were a few lingering snow fields on the face and we worked up a rock rib between the two eastern snow stripes. The rock was surprisingly solid for the Elk Mountain Range, and we made the summit at 9:30 am after 4 hours and 30 minute of hiking. Tony and Kevin were patient with my slower pace and didn't drop me early in the hike.
The weather was fantastic and we spent 30 minutes on the summit enjoying the views, eating, and visiting. The three of us returned the same way we ascended and were back at the trailhead at 1:00 pm for an 8 hour car-to-car day. We made the rough drive back to Marble, Colorado, and stopped at the Crystal Mill for a quick photo. Once back in town, Kevin treated us to a family platter of barbecue and beers at Slow Groovin'. This was another amazing day in the Colorado mountains.
Photos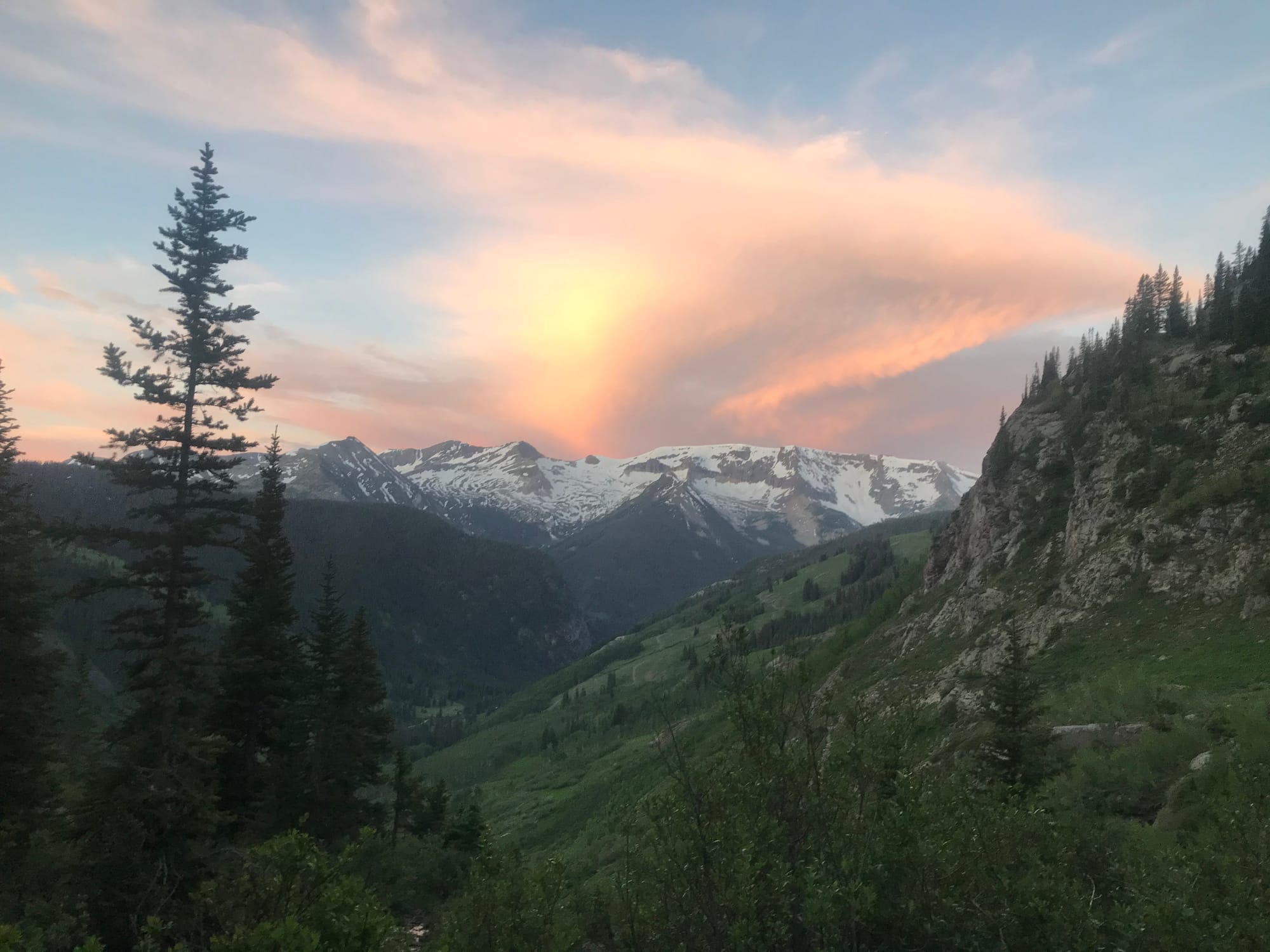 Sunrise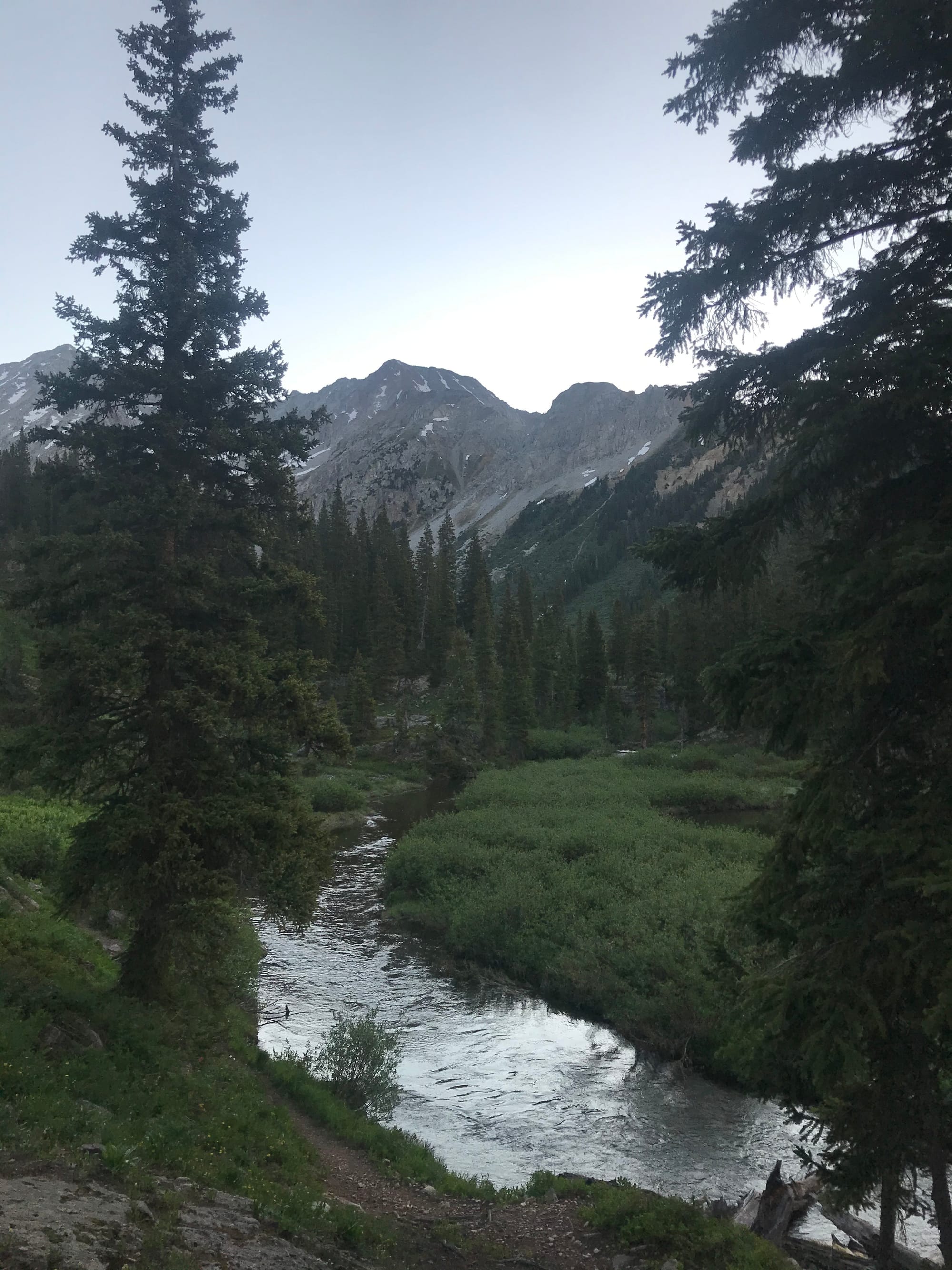 Hagerman Peak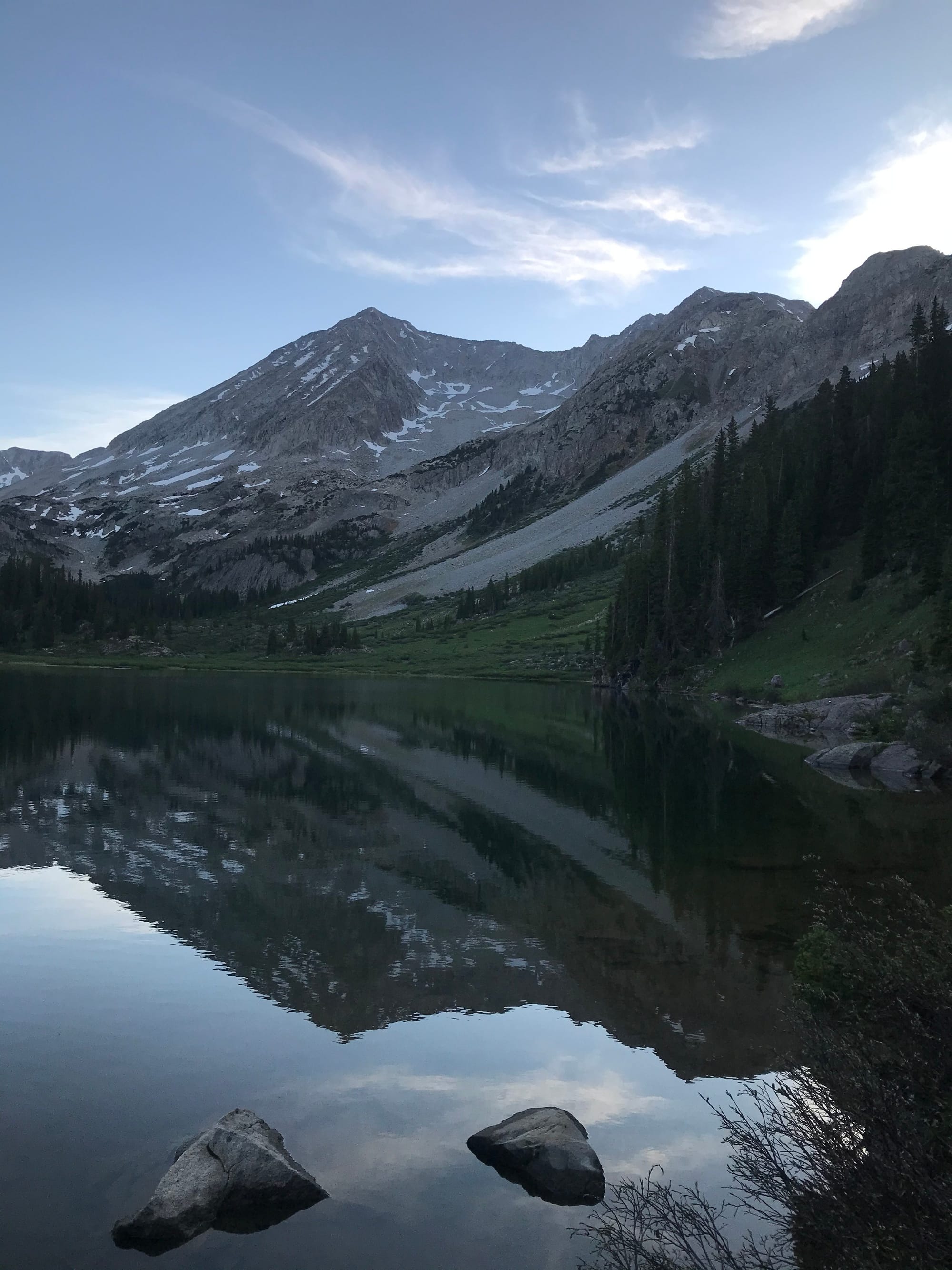 Snowmass Mountain and Hagerman Peak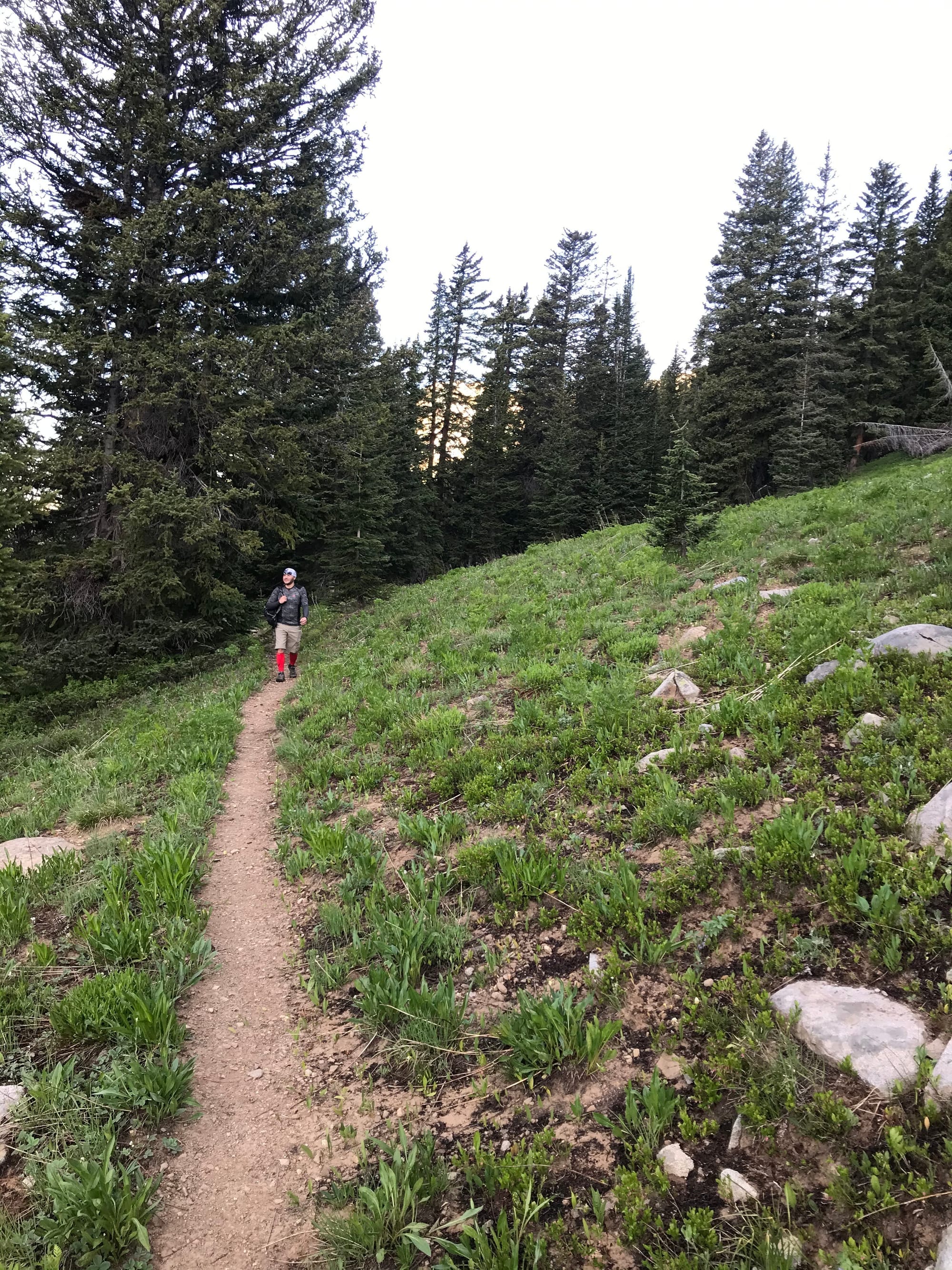 Tony Marusiak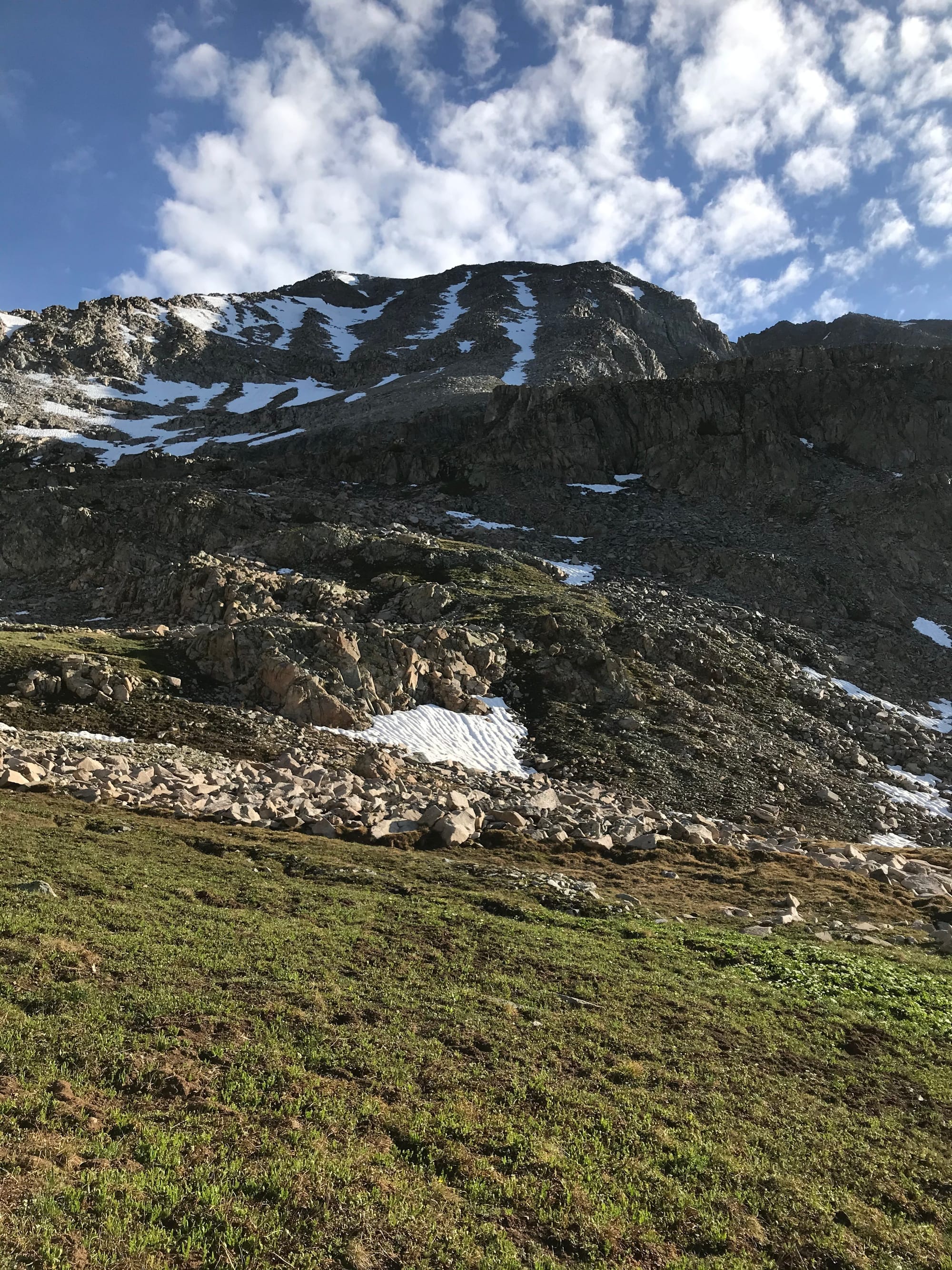 Hagerman Peak South Face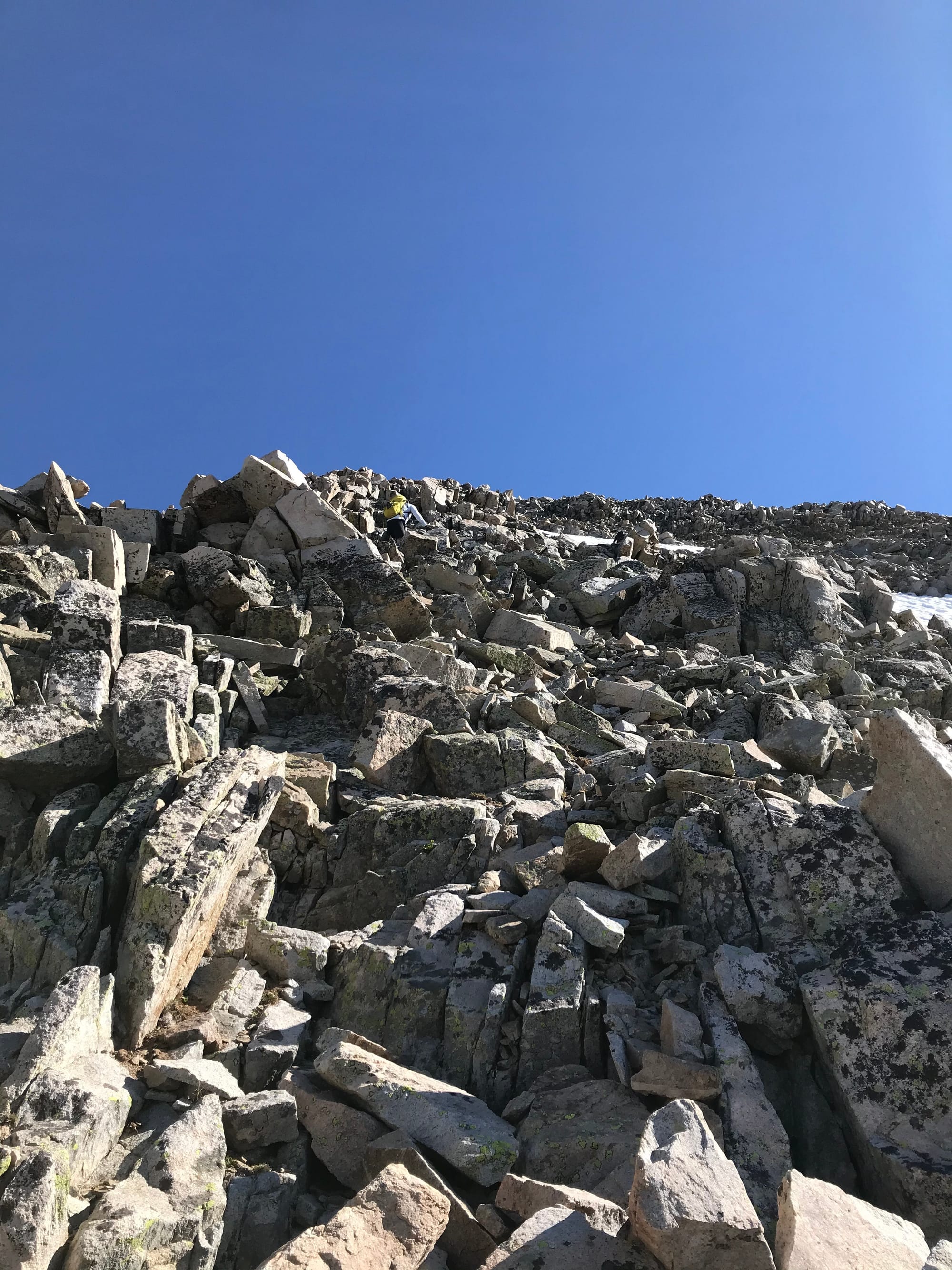 Kevin scrambling up the south face.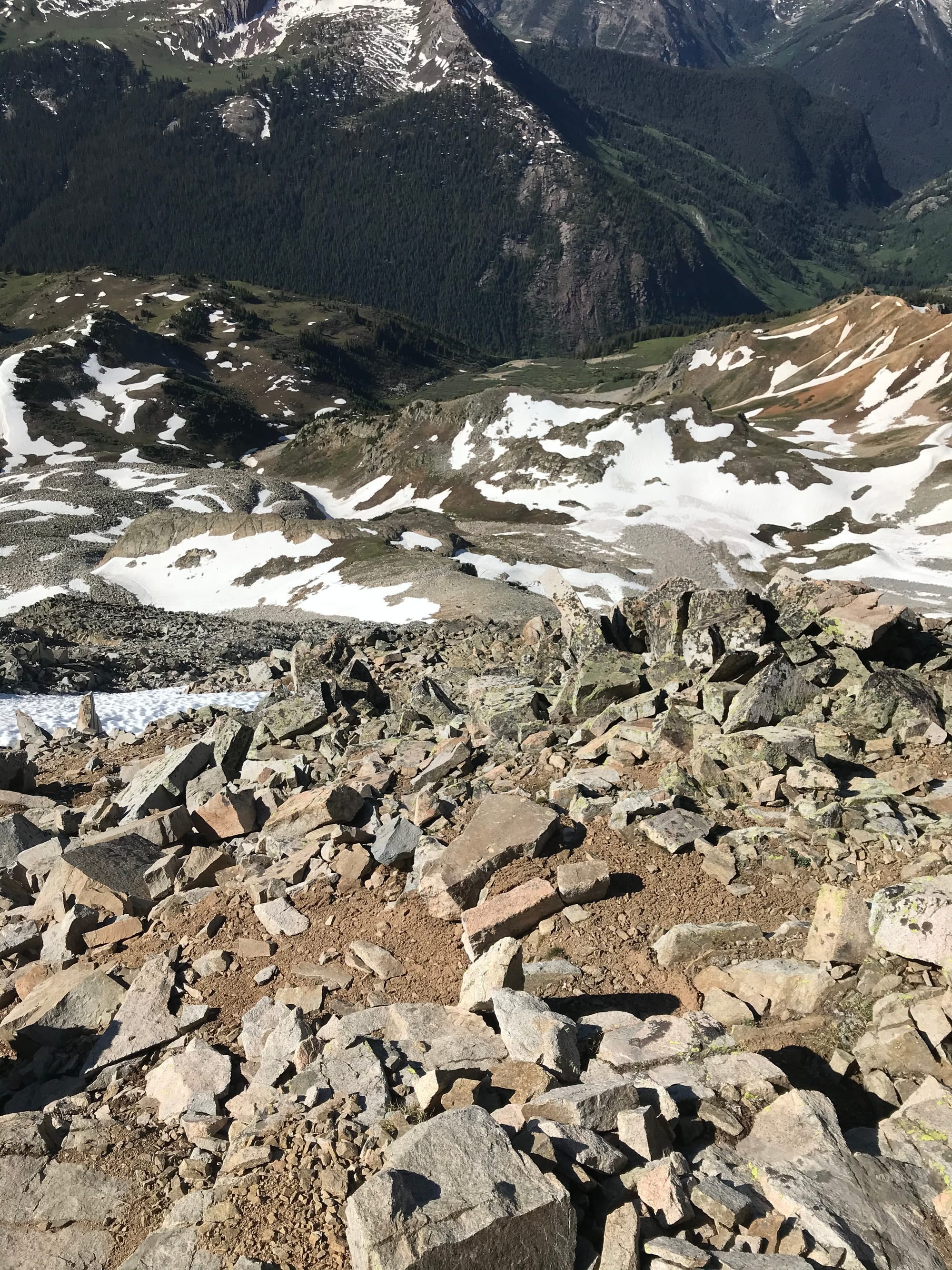 Looking down the south face.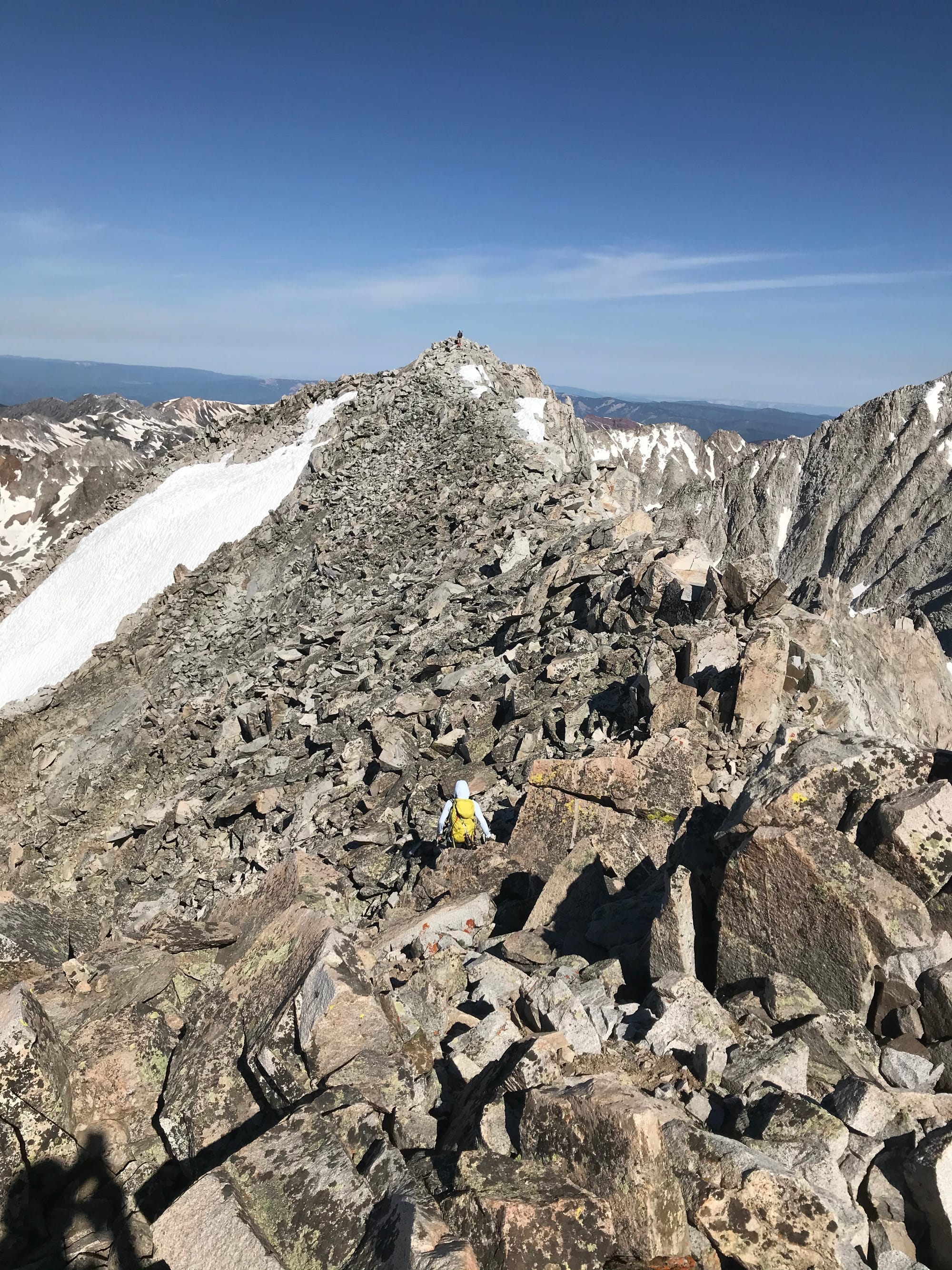 Kevin scrambling towards the summit with Tony waiting on the peak for us.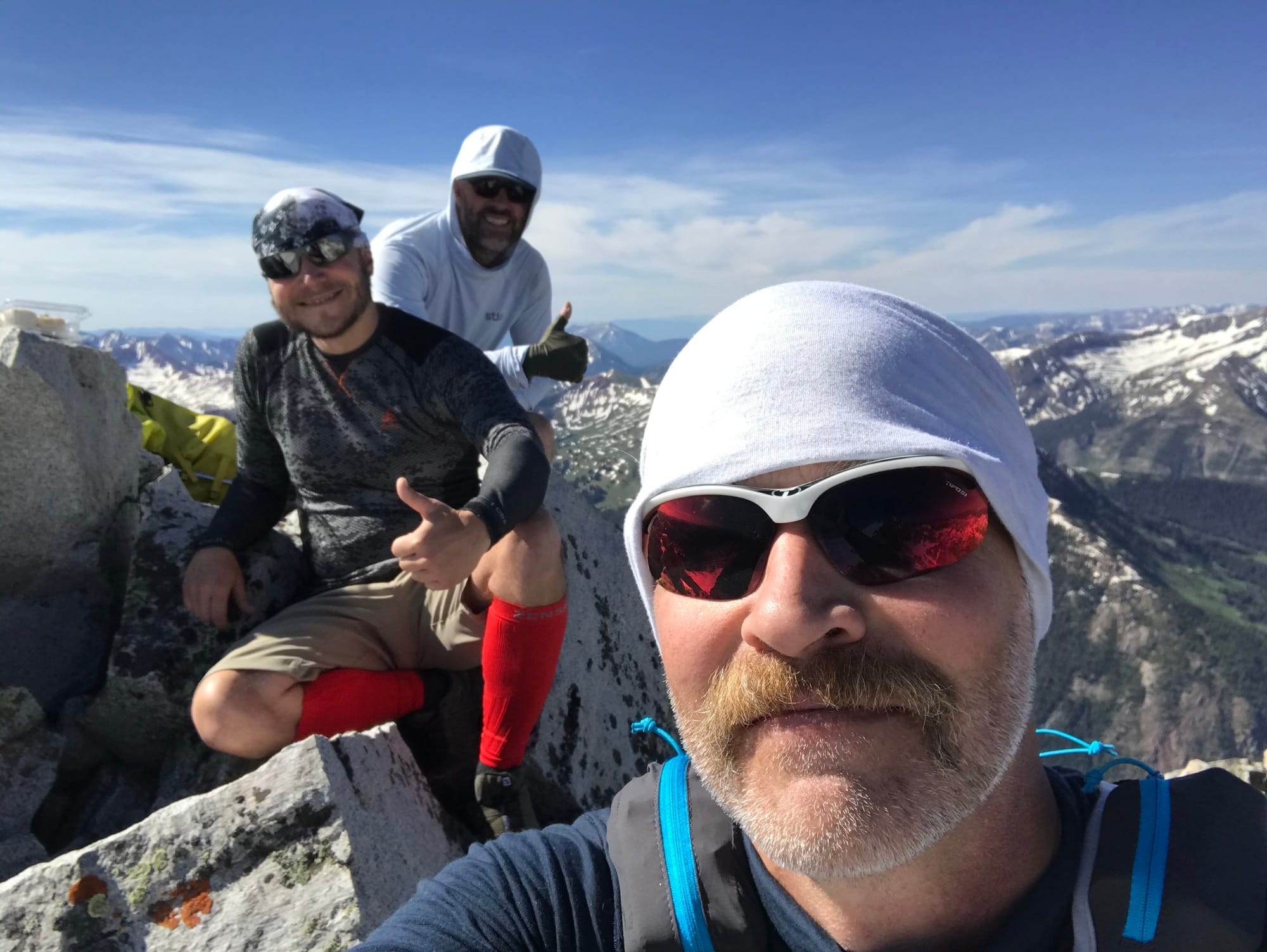 Group Summit Photo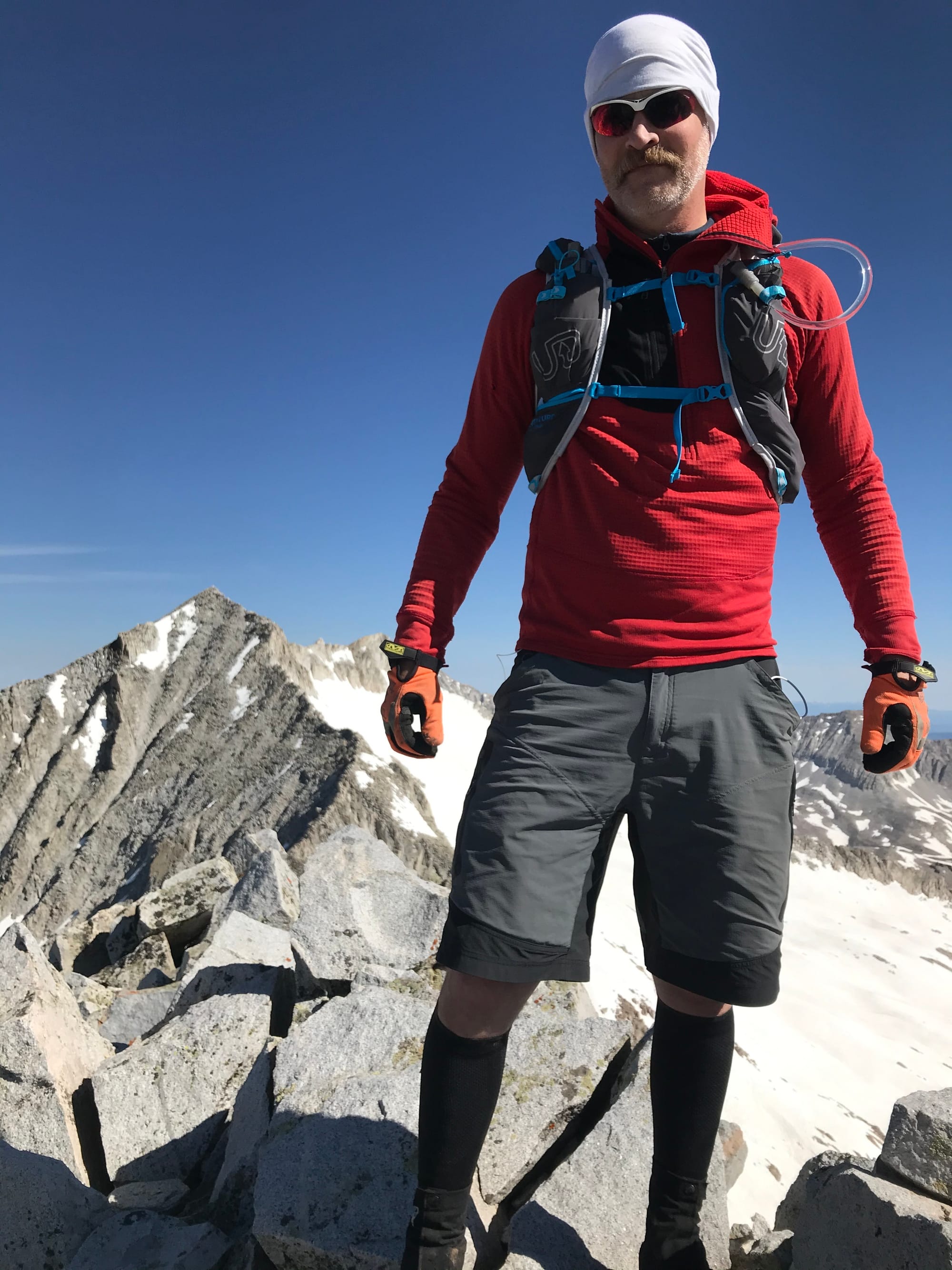 James Just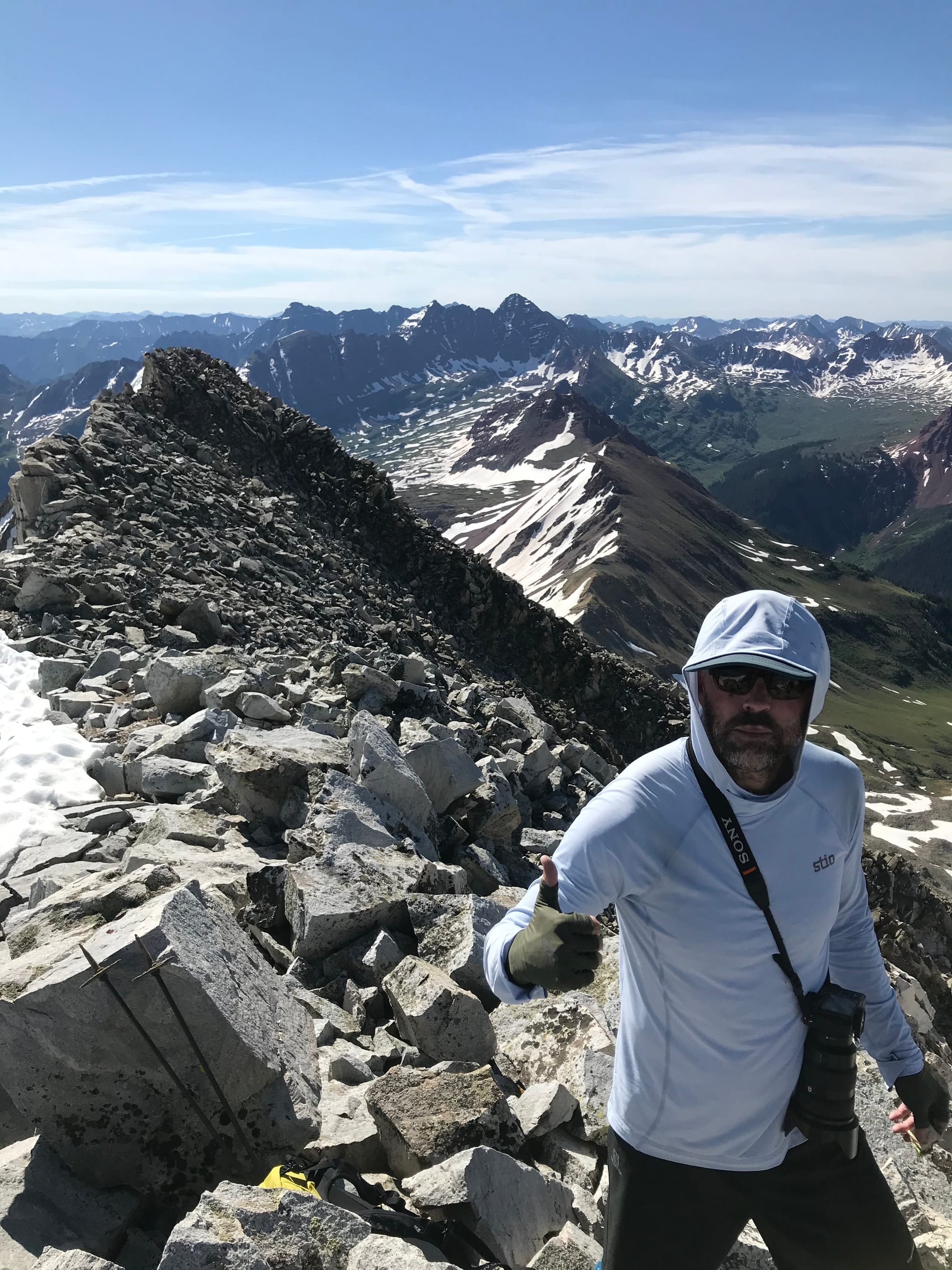 Kevin Smith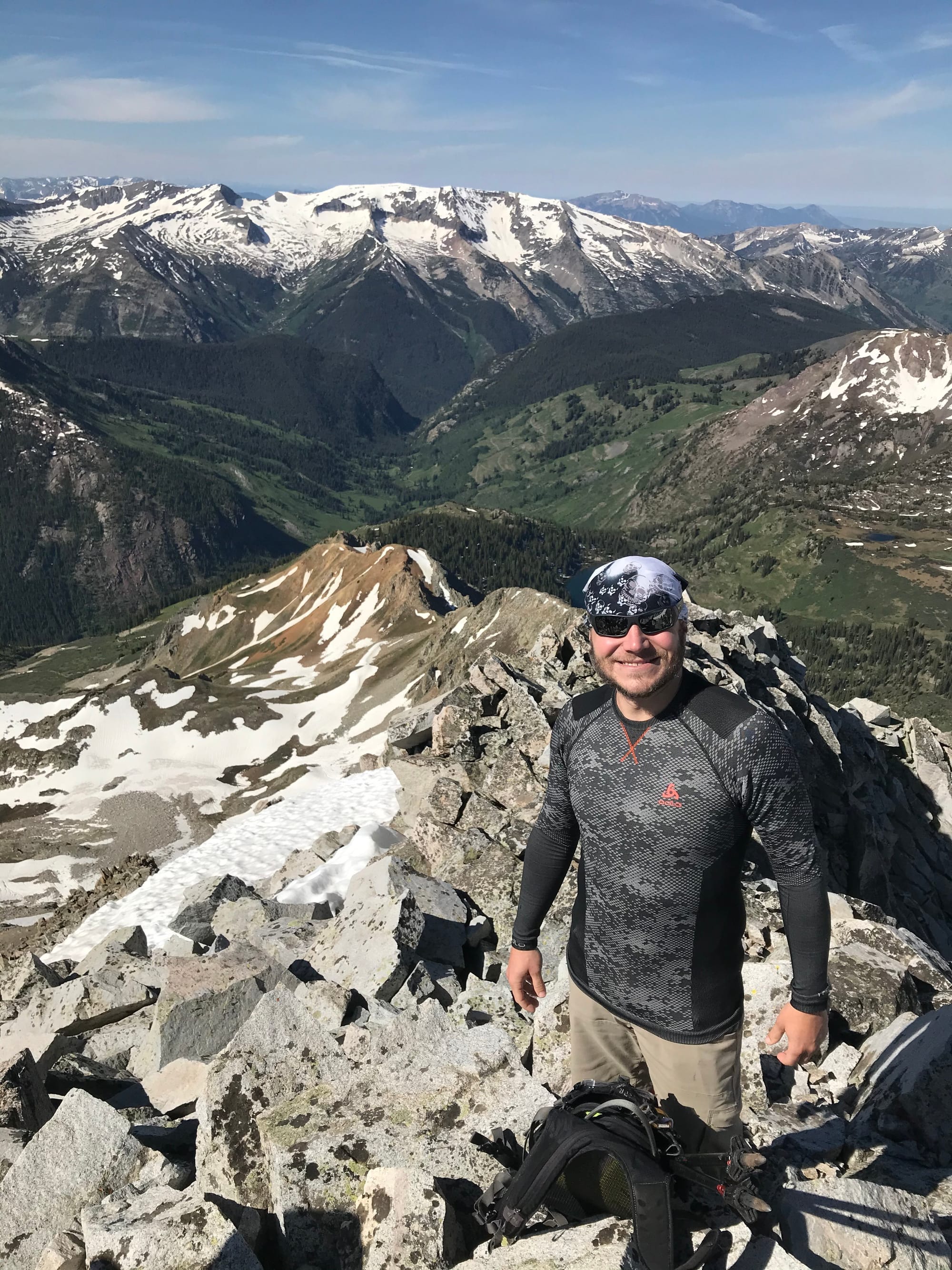 Tony Marusiak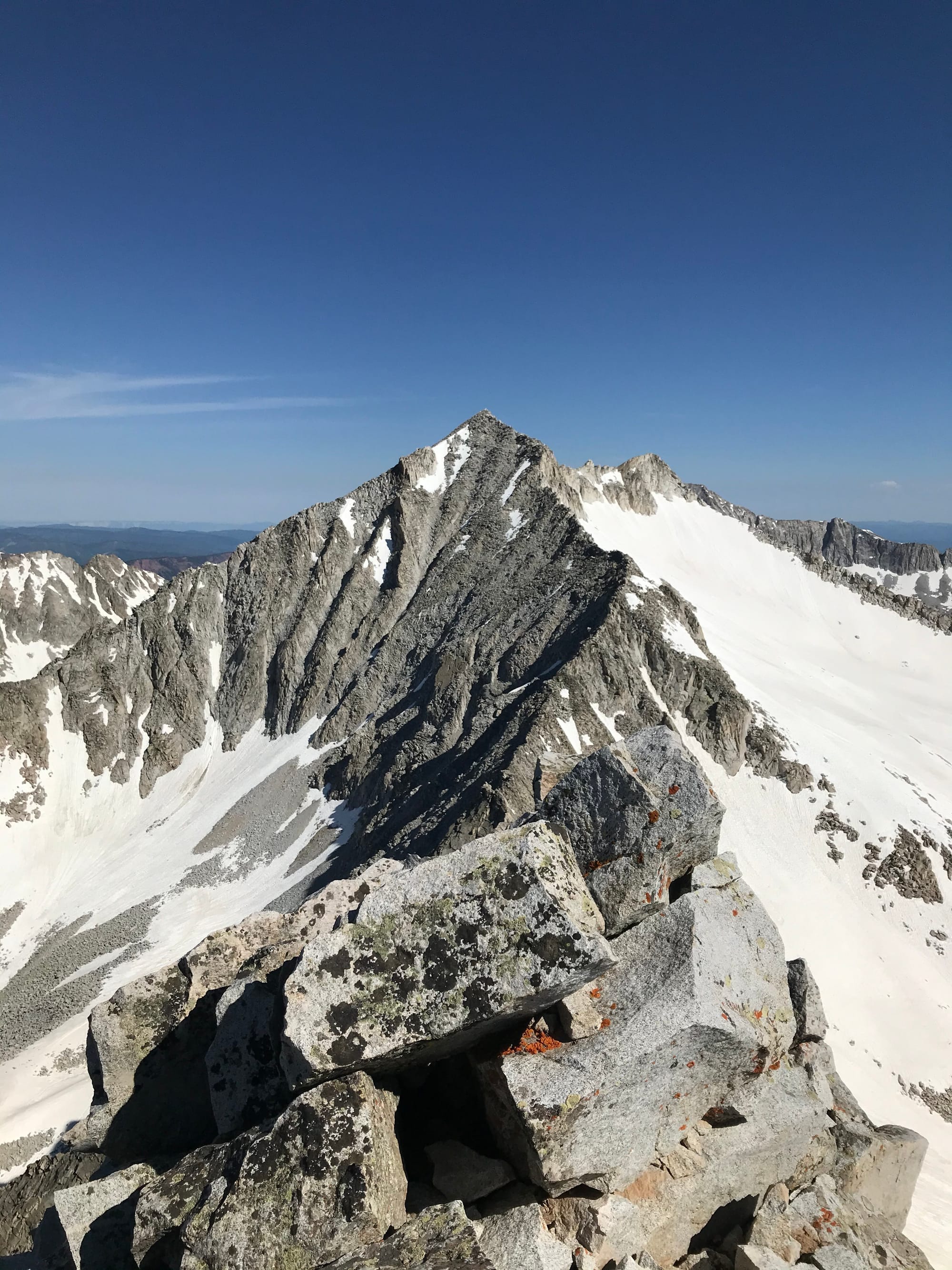 Snowmass Mountain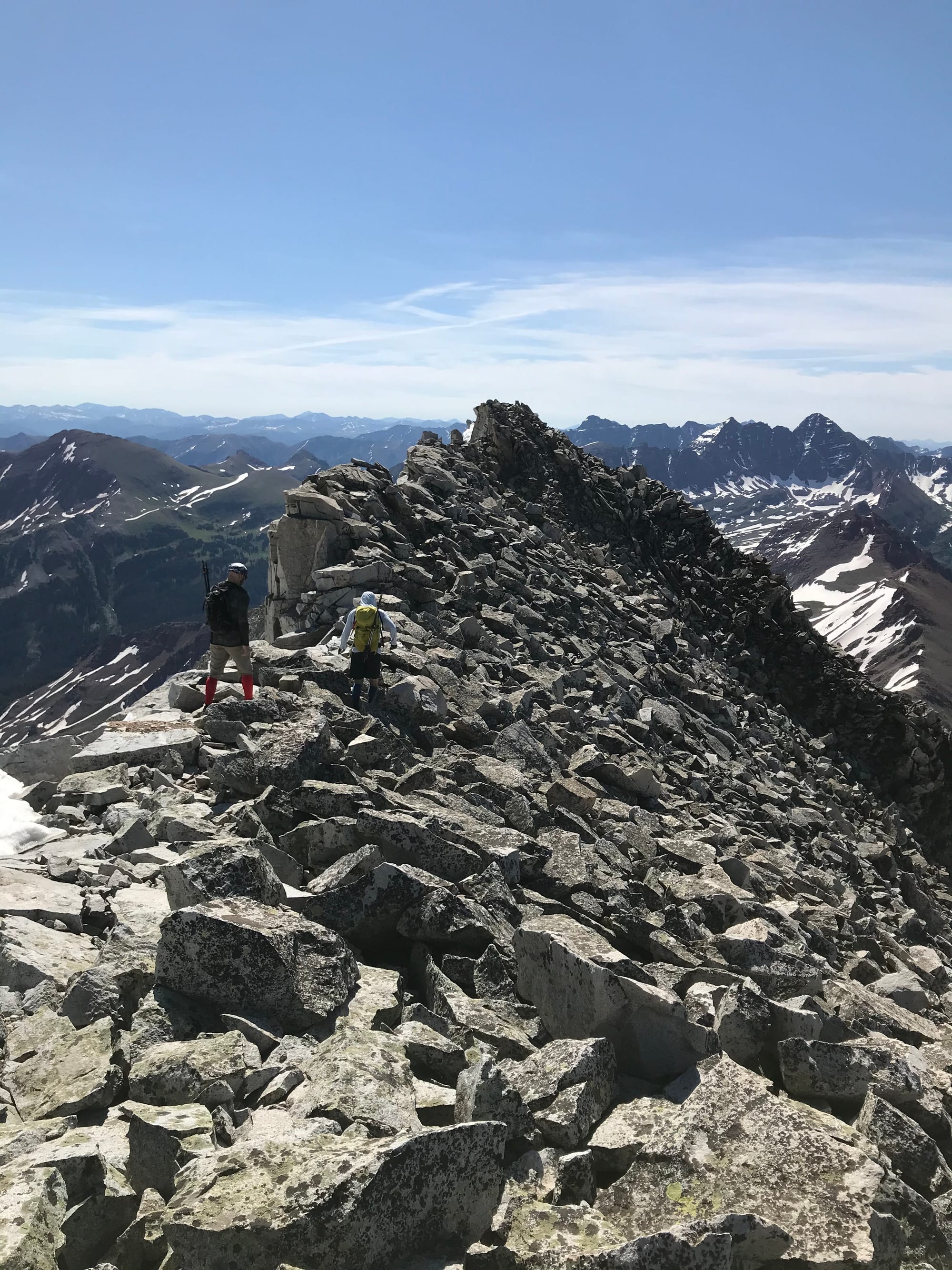 Tony and Kevin heading back down.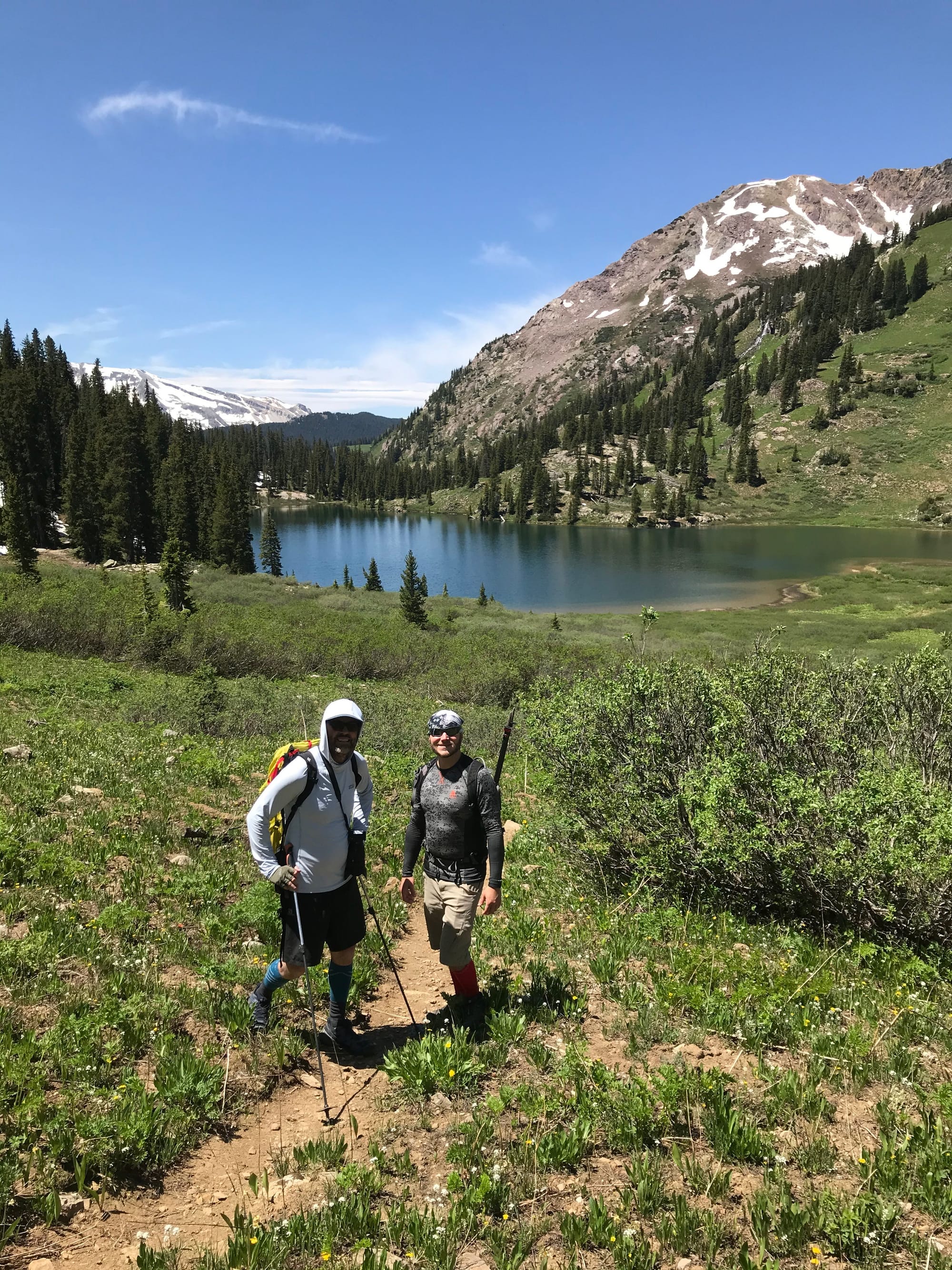 Kevin and Tony at Geneva Lake.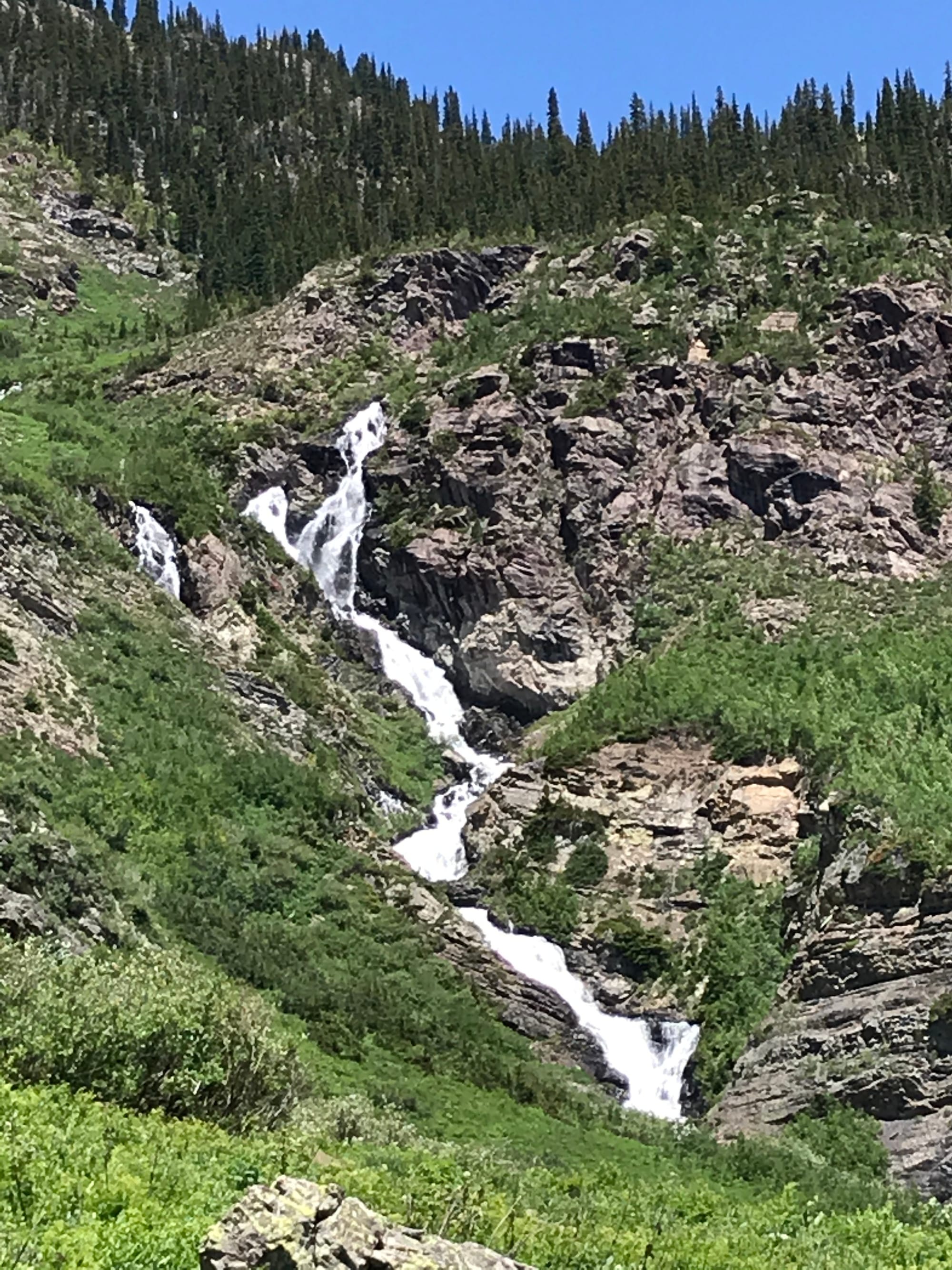 Waterfall
Crystal Mill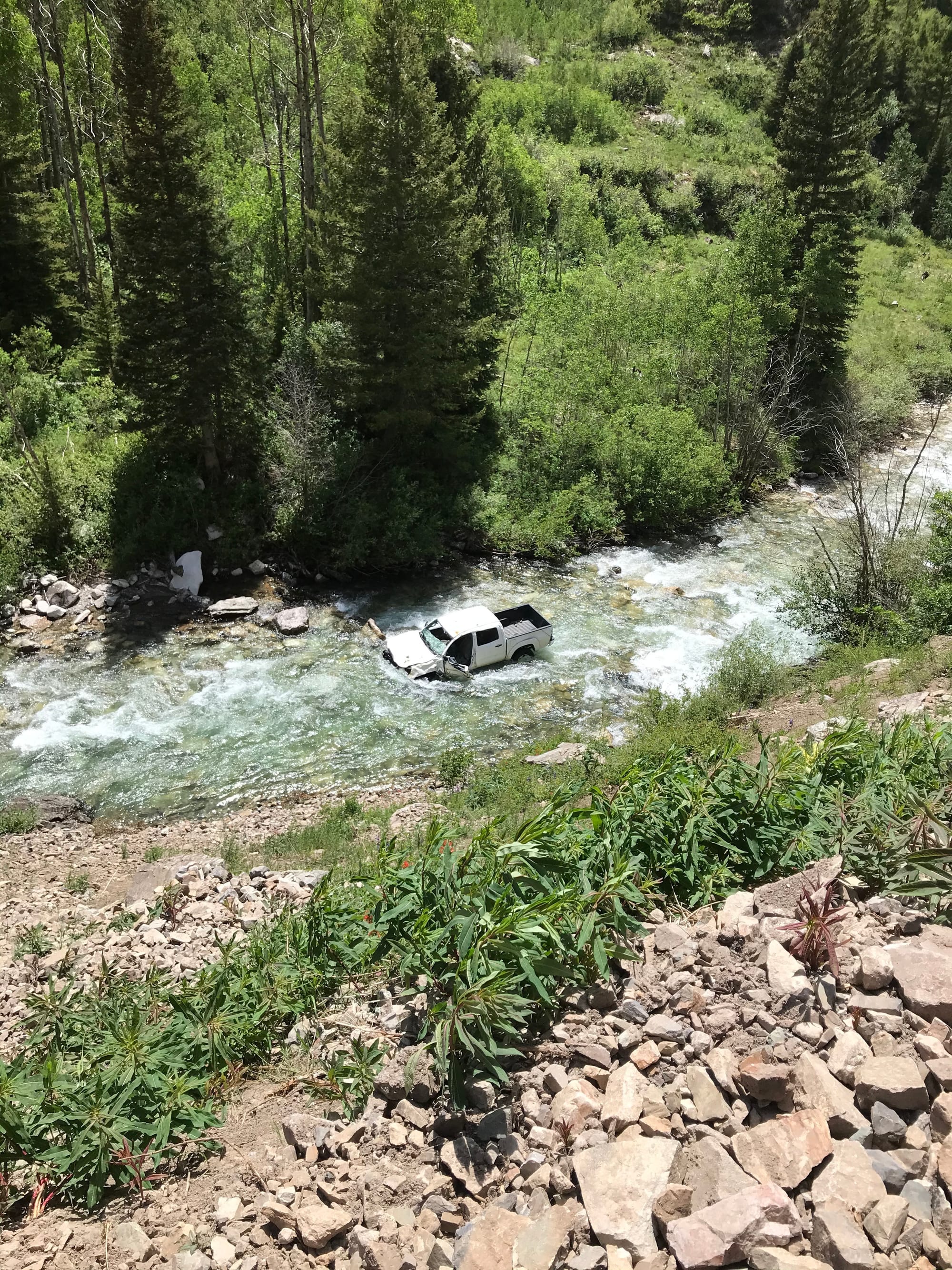 Someone had a bad day.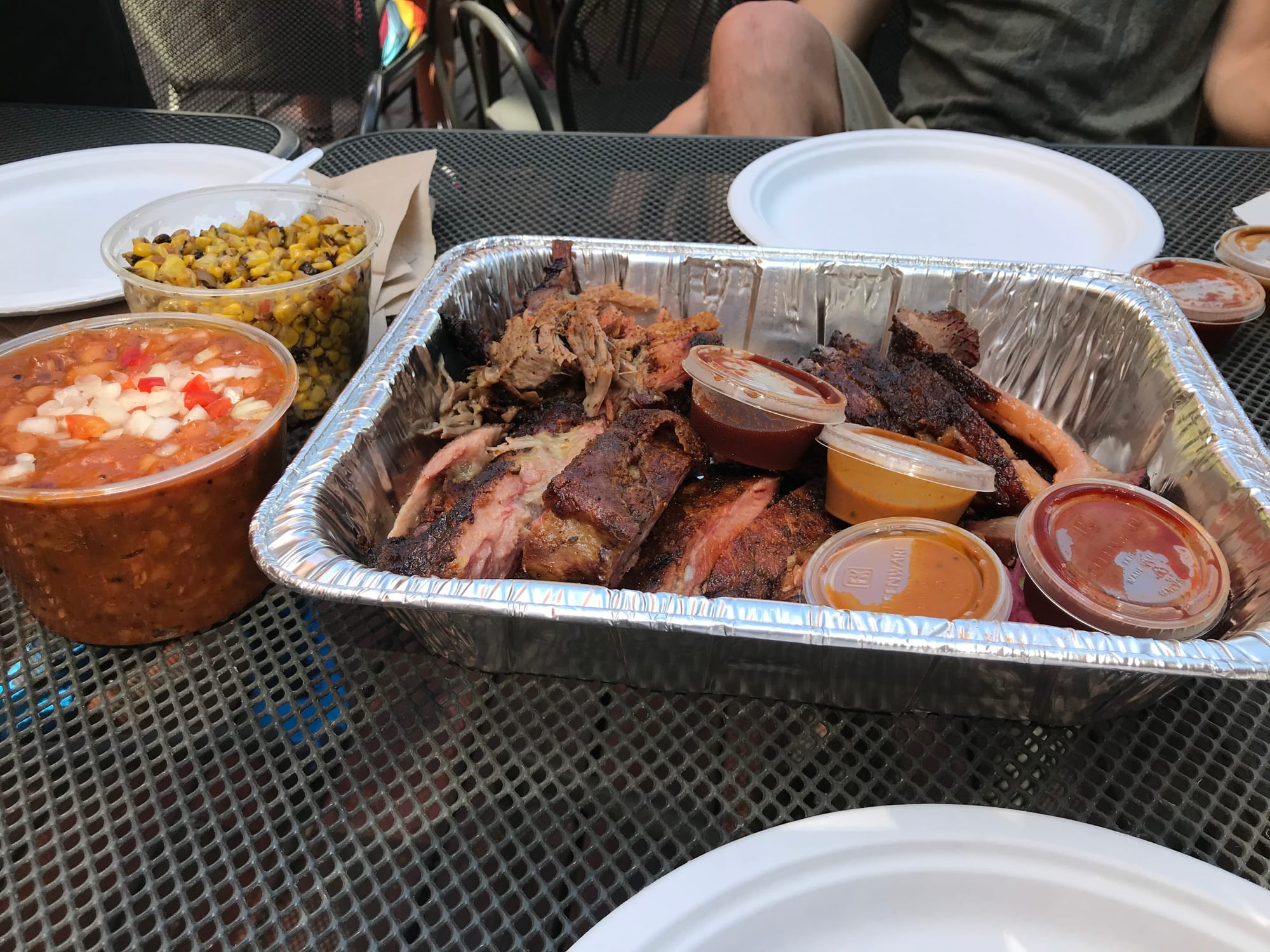 Slow Groovin' Barbecue (Marble, Colorado)