Statistics
Date - 12/13/2020
Elevation - 8,800'
Route - East Vail Falls
Miles - 0.6
Elevation Gain - 300'
ACME Mapper - Link
CalTopo - Link
Description
Kevin and I wanted to do a little ice cragging and work on our technique and footwork. I had read that Pumphouse Falls and the Spiral Staircase had formed and were climbable; however, I have been to both locations several times. I drove through Vail, Colorado, on Friday afternoon and it appeared that East Vail Falls was also climbable. I had only been to these falls a couple of times in the 2012/2013 ice season, so Kevin and I decided to go there thinking we might be able to avoid the crowds and climb in an area we haven't been to quite as often.
We met at the park and ride in Denver, Colorado, at 6:00 am and were in Vail, Colorado, by 8:00 am. When we started the short approach to the climb, the temperature was 0 degrees in the parking lot. It was surprising how little snow is in the mountains. East Vail Falls consists of a short steep pitch to a shelf and then another short steep pitch. We each got some leads and top-rope laps in over the course of the morning. We only lead the easiest line we could find as we are climbing posers. There are bolts on climbers right at the top of the ice, and a 70 meter rope is recommended for top-roping.
By the time we got back to the parking lot it had warmed up to 20 degrees. The drive back to the Front Range was interrupted by an accident on the interstate; however, we still had time to stop at Over Yonder Brewing Company for a quick couple of pints before calling it day and heading home. There wasn't another person at the falls on this particular day.
Photos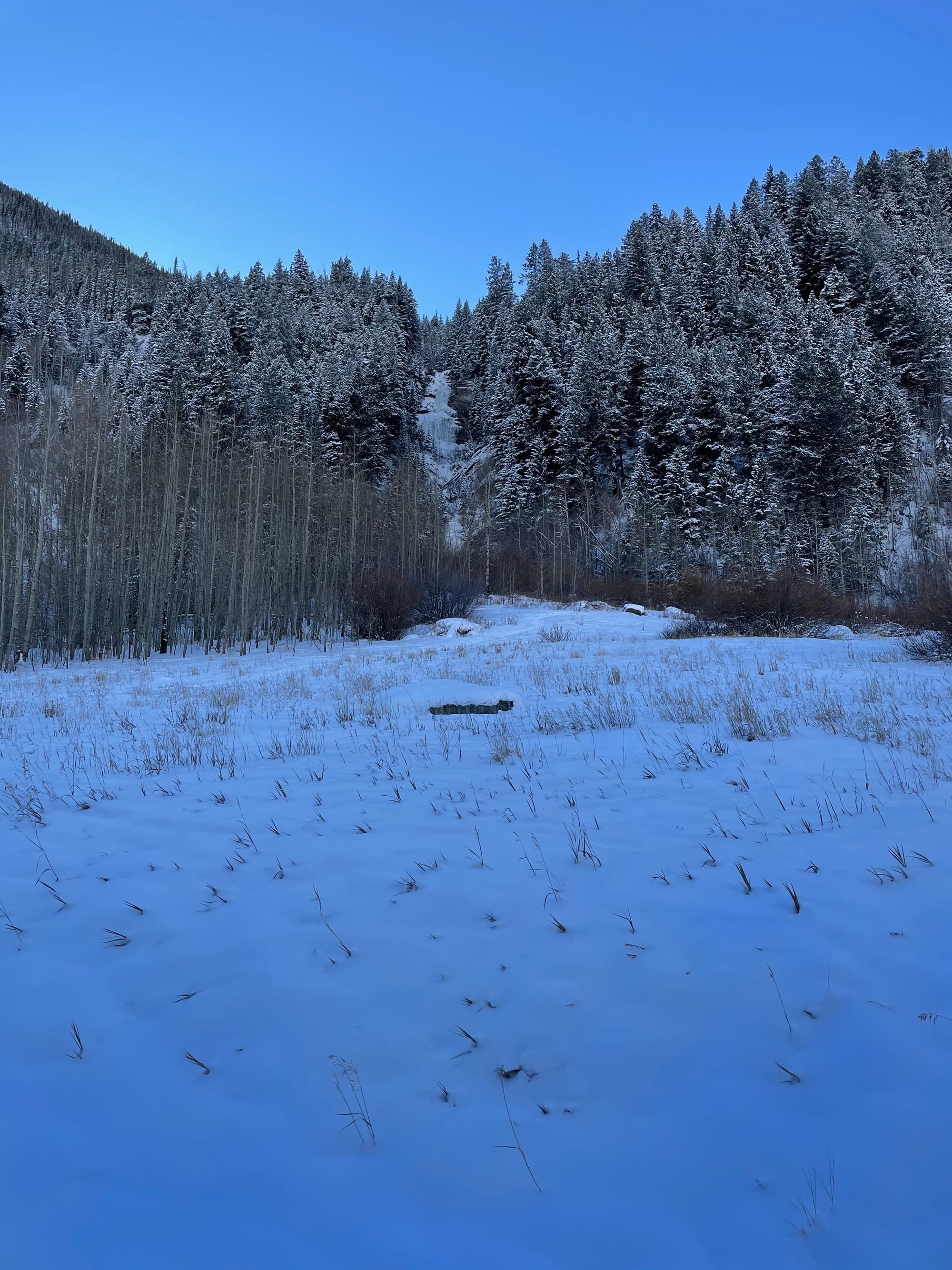 East Vail Falls from the street.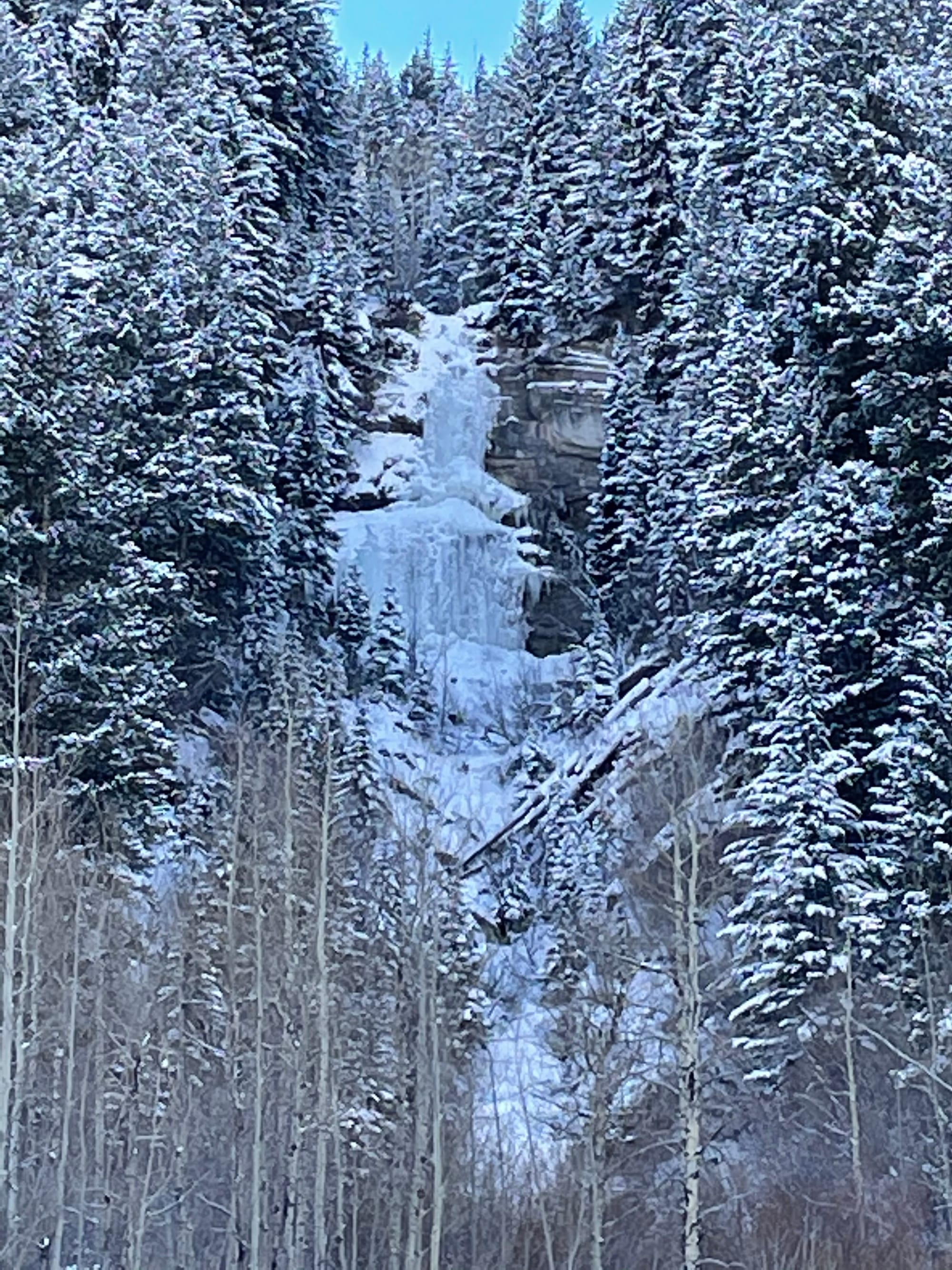 A closeup of East Vail Falls from the street.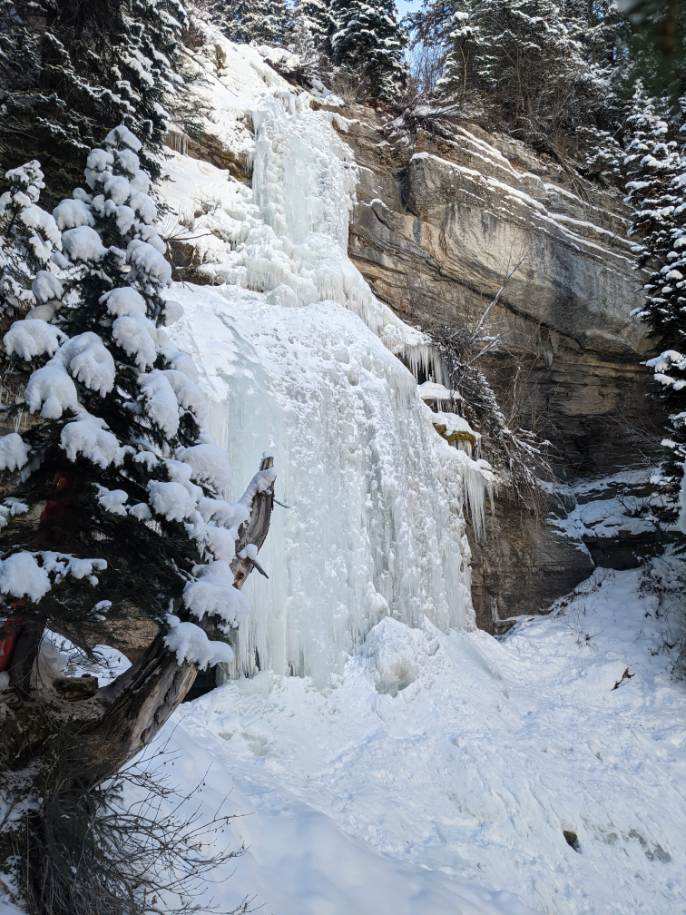 East Vail Falls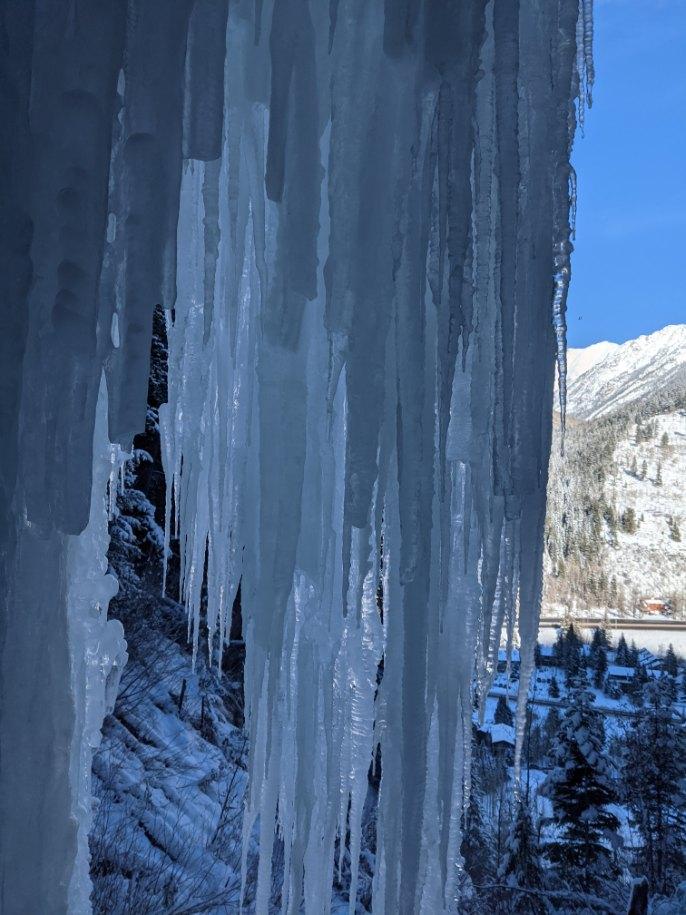 Ice Cave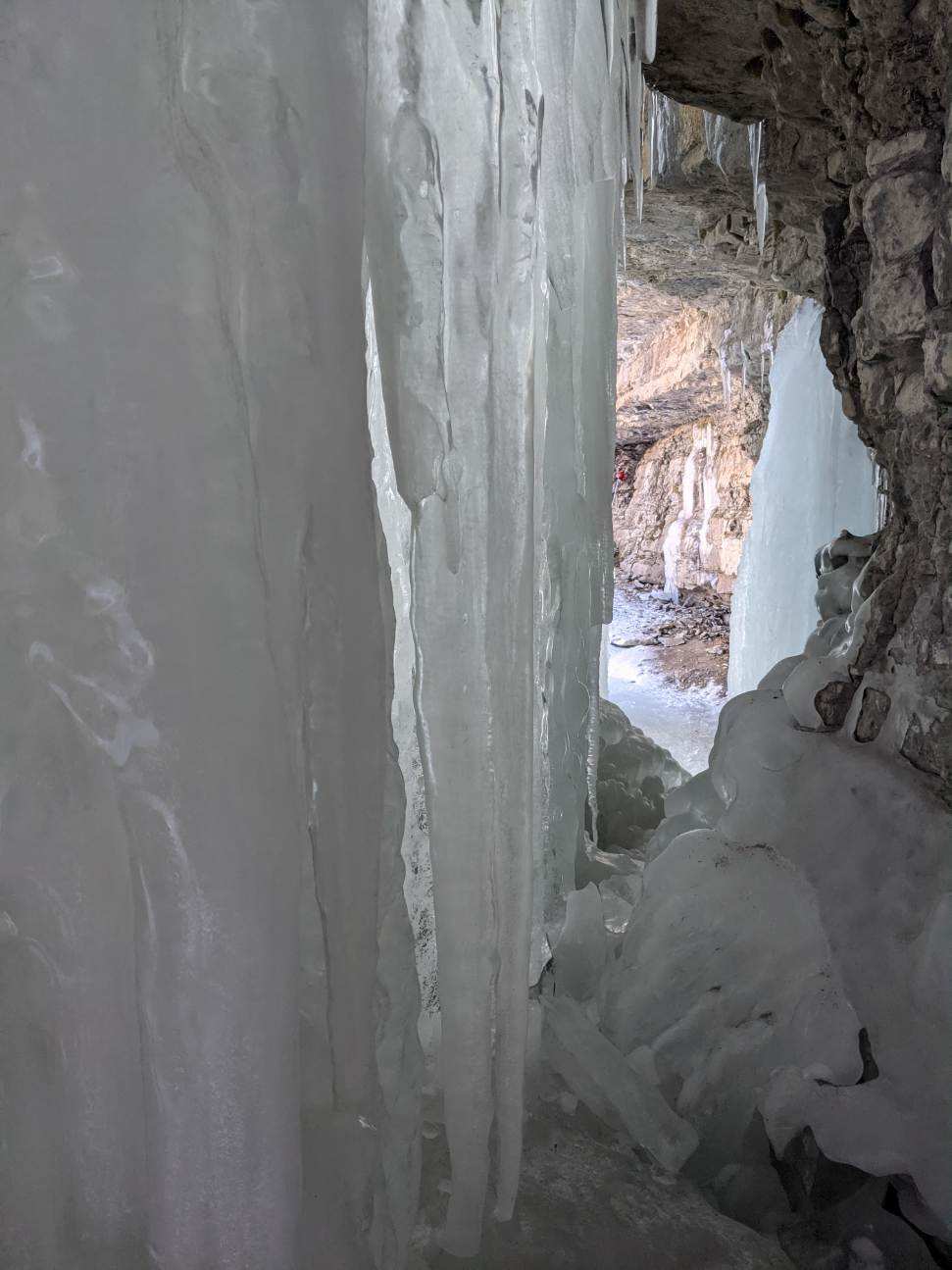 Ice Cave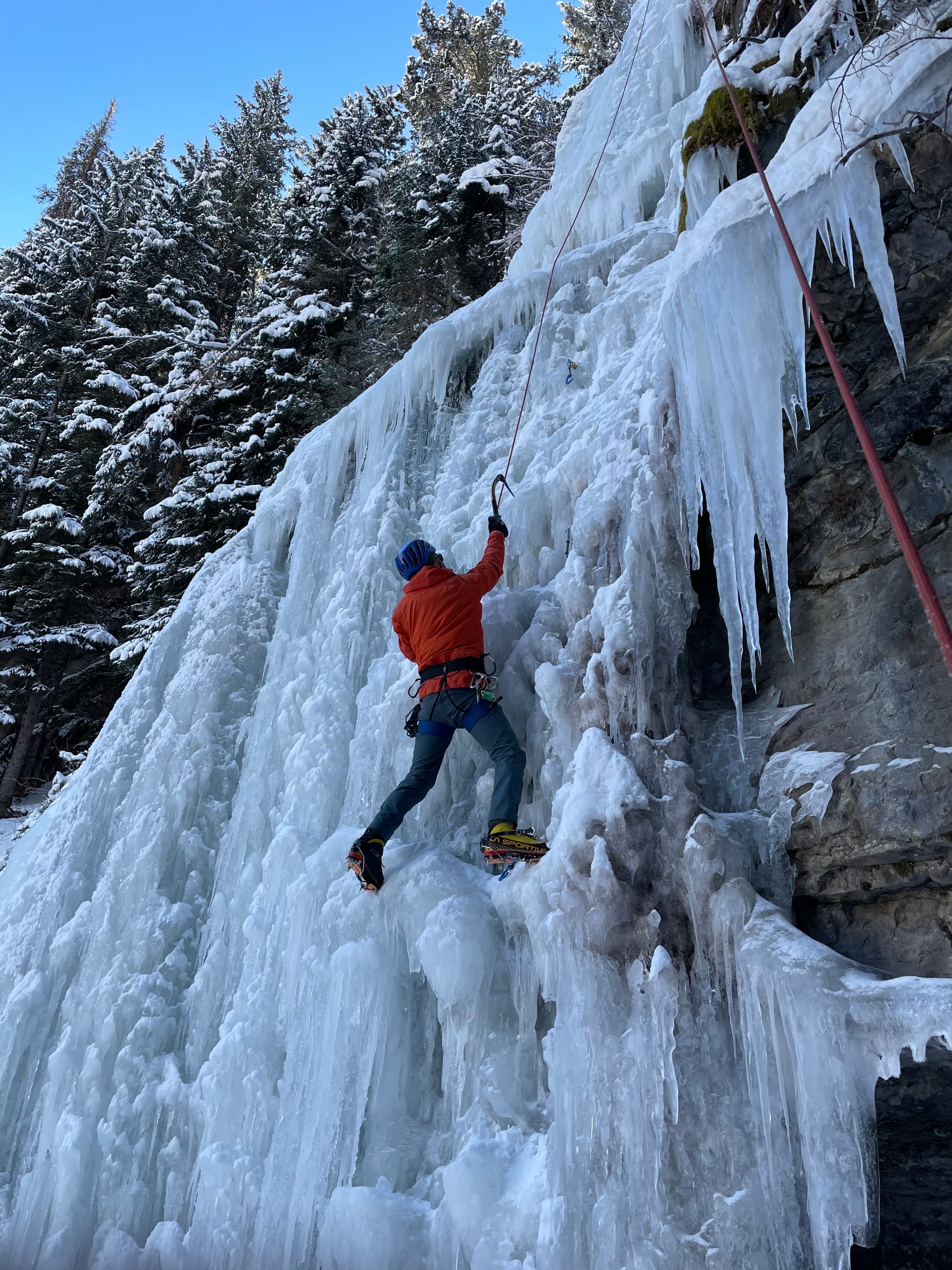 Kevin Smith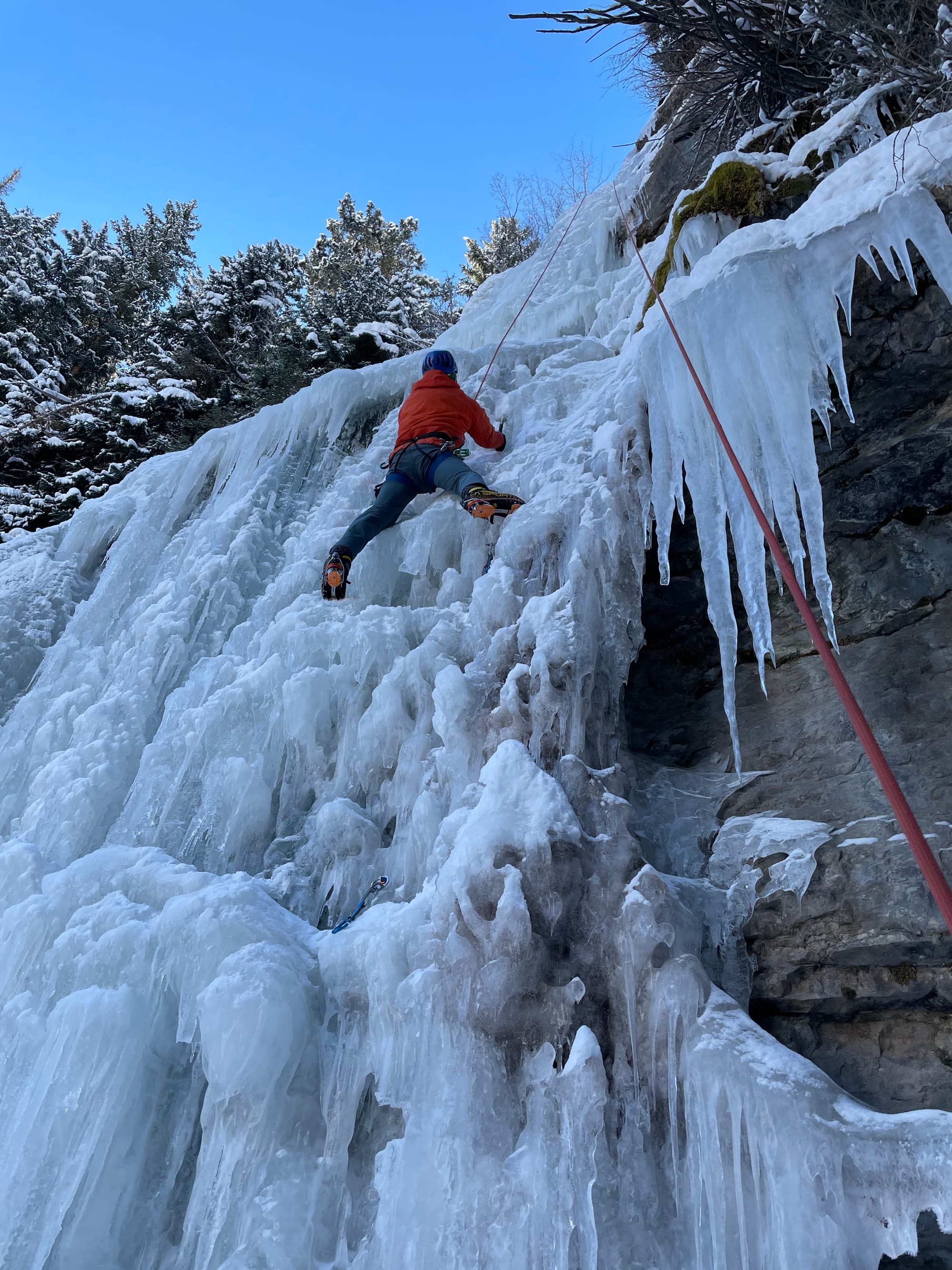 Kevin Smith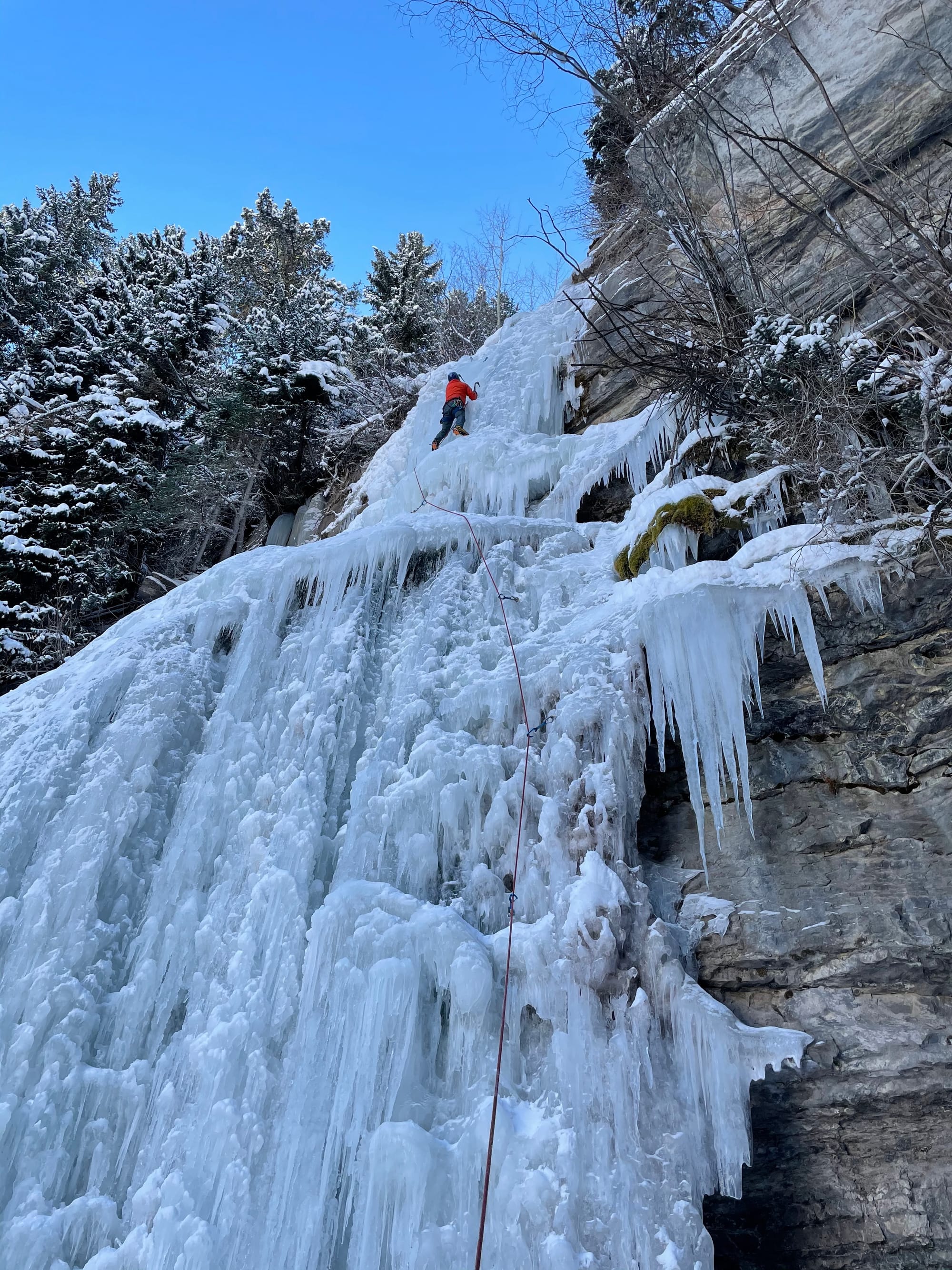 Kevin Smith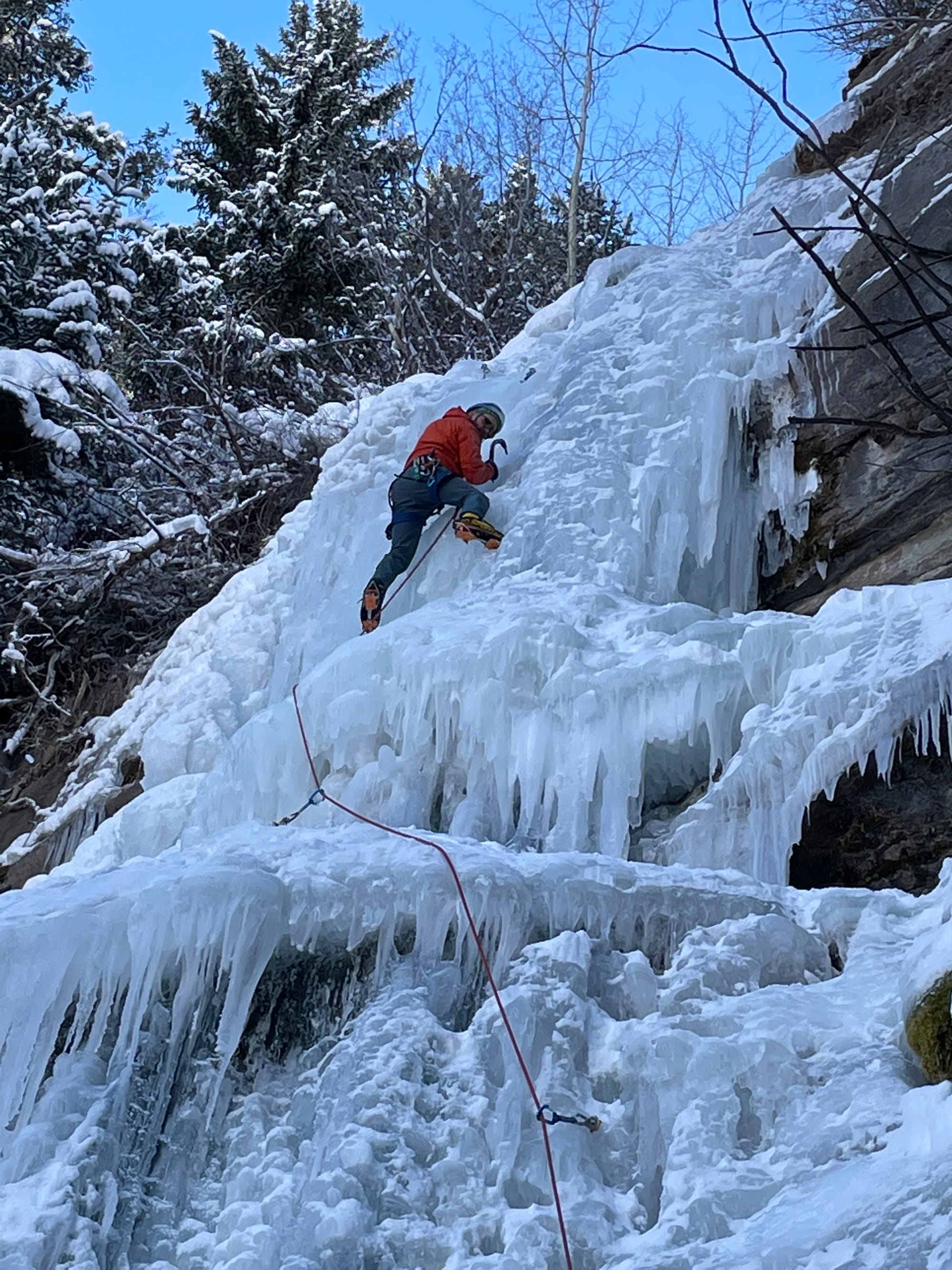 Kevin Smith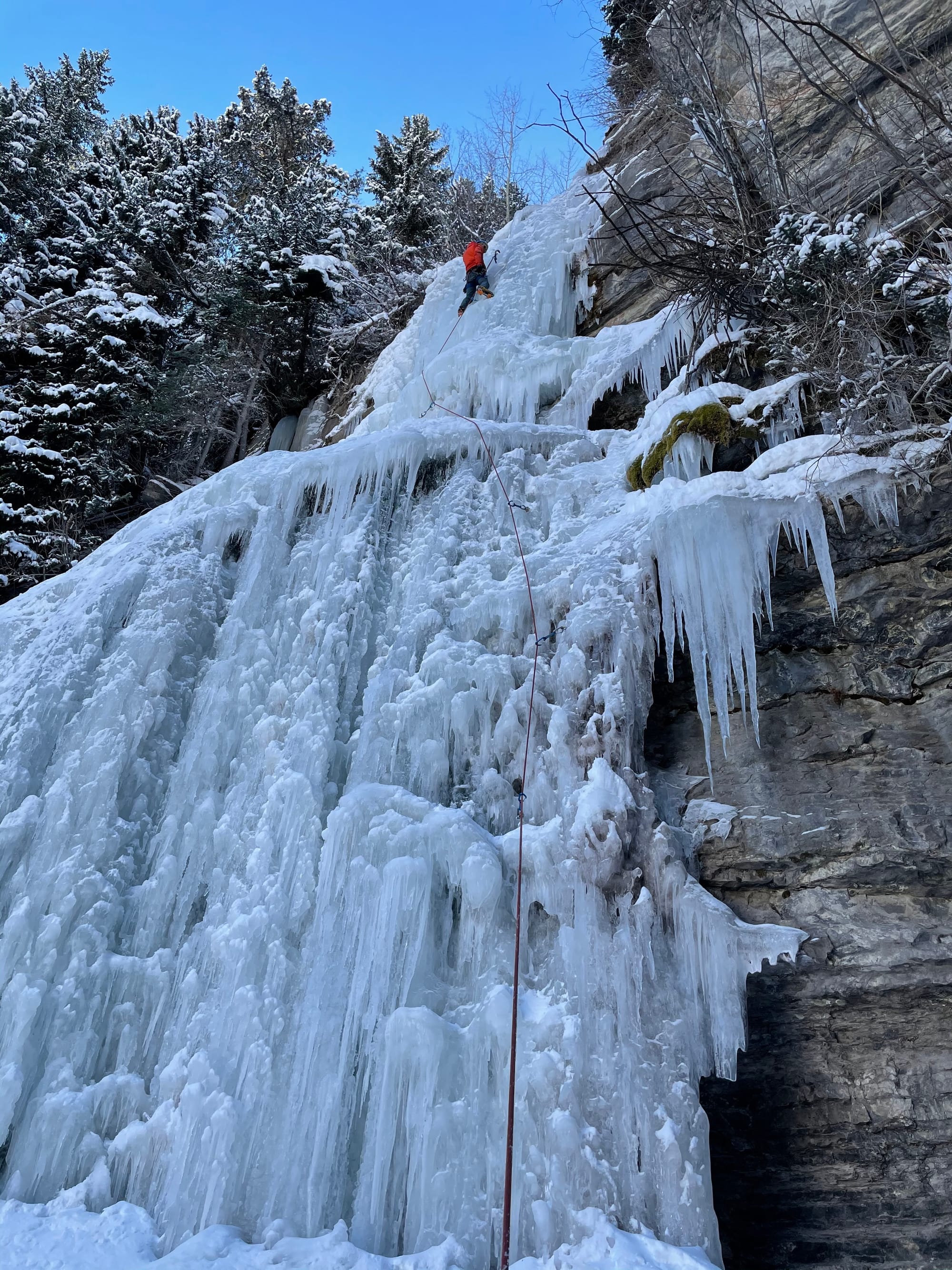 Kevin Smith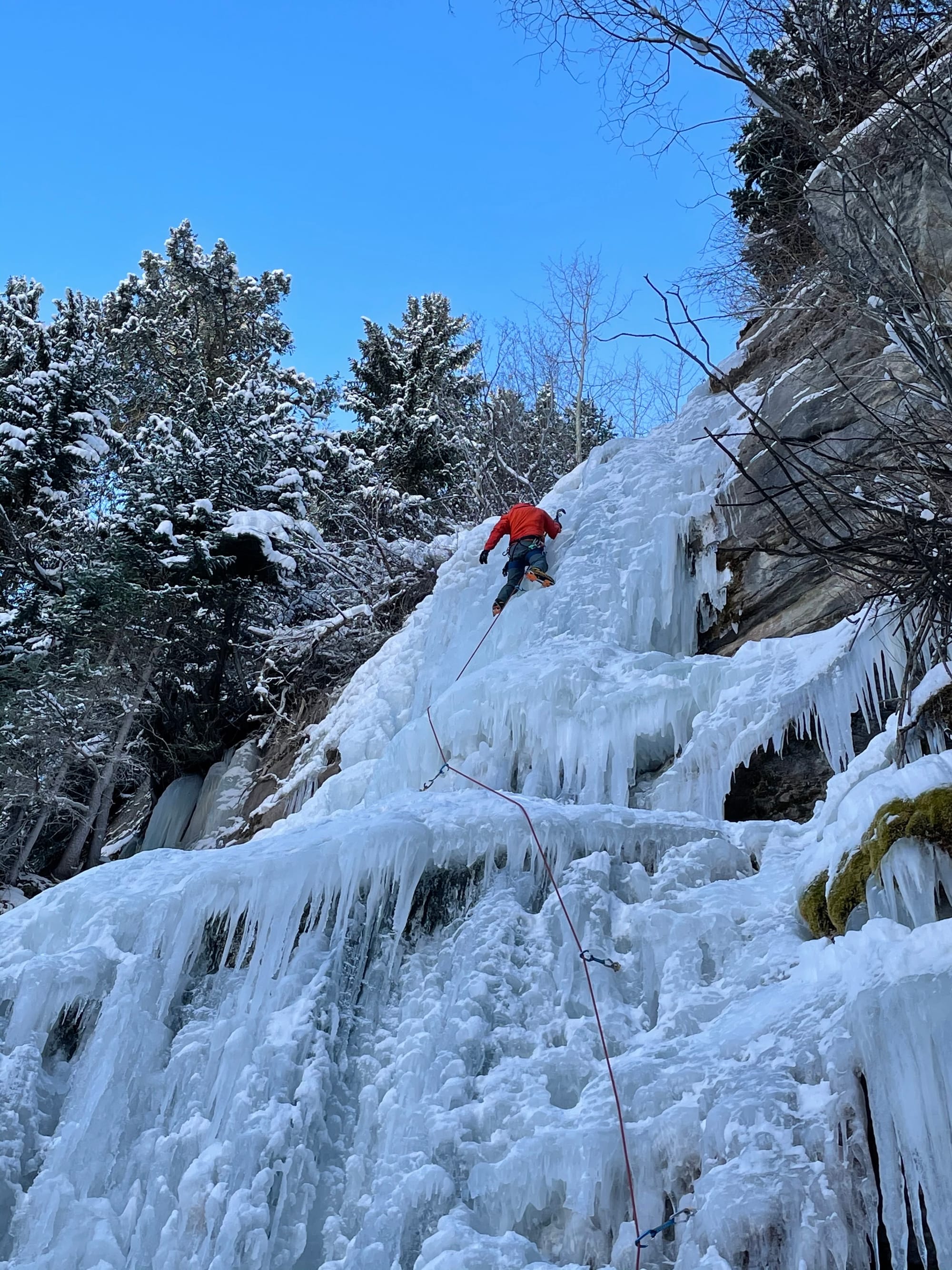 Kevin Smith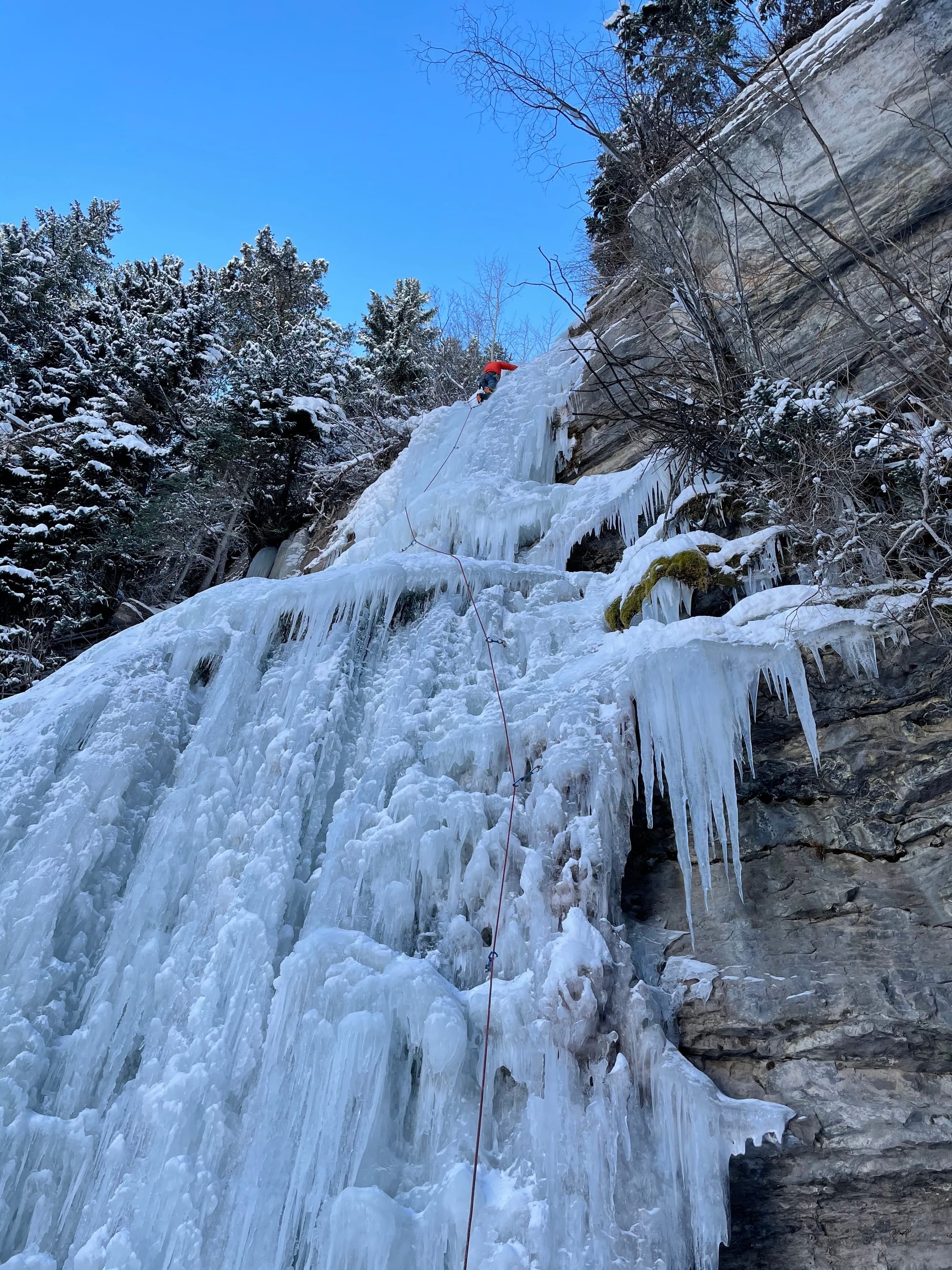 Kevin Smith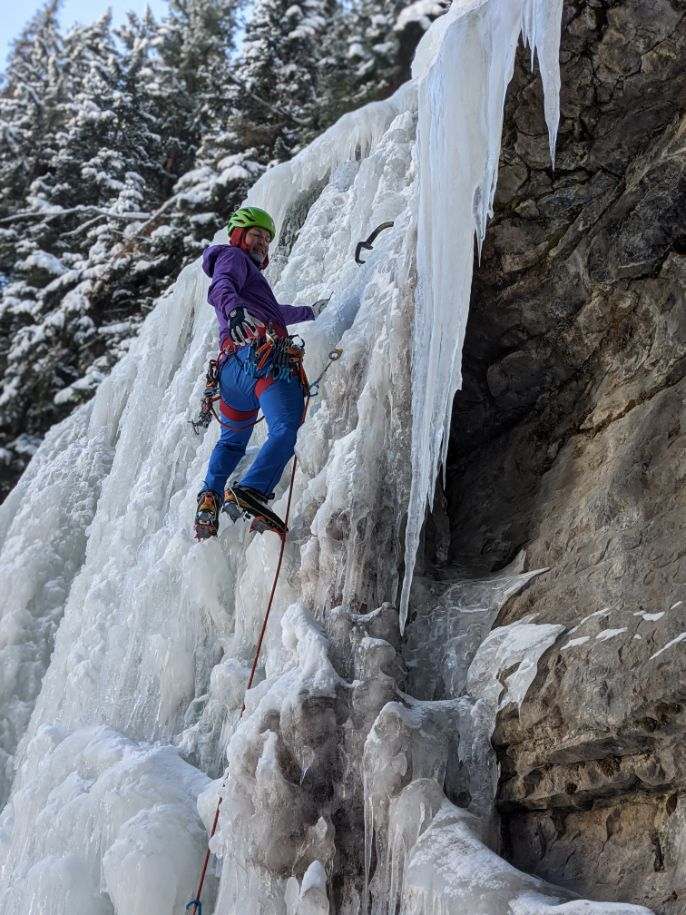 James Just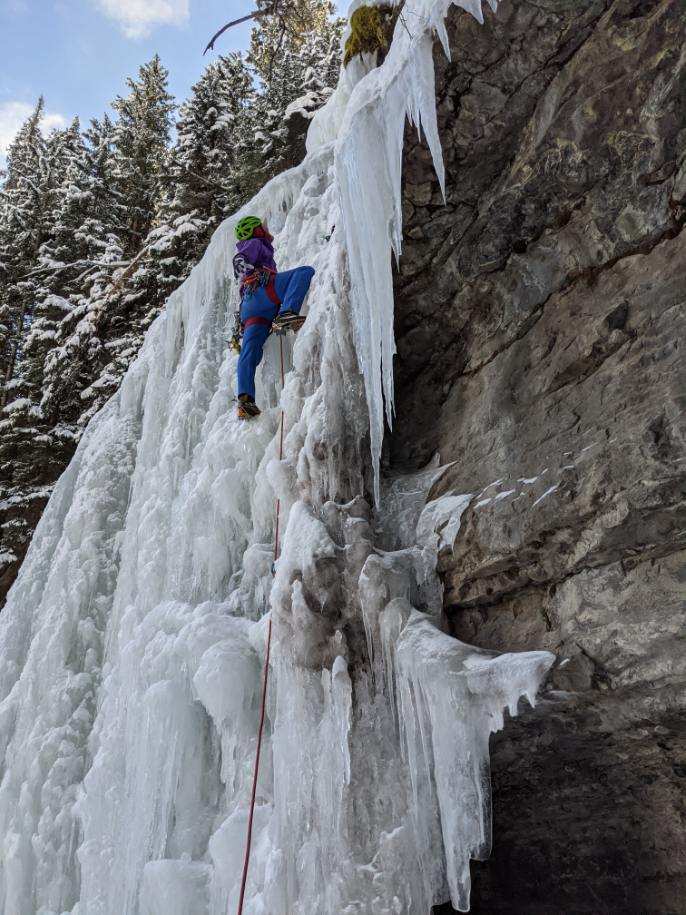 James Just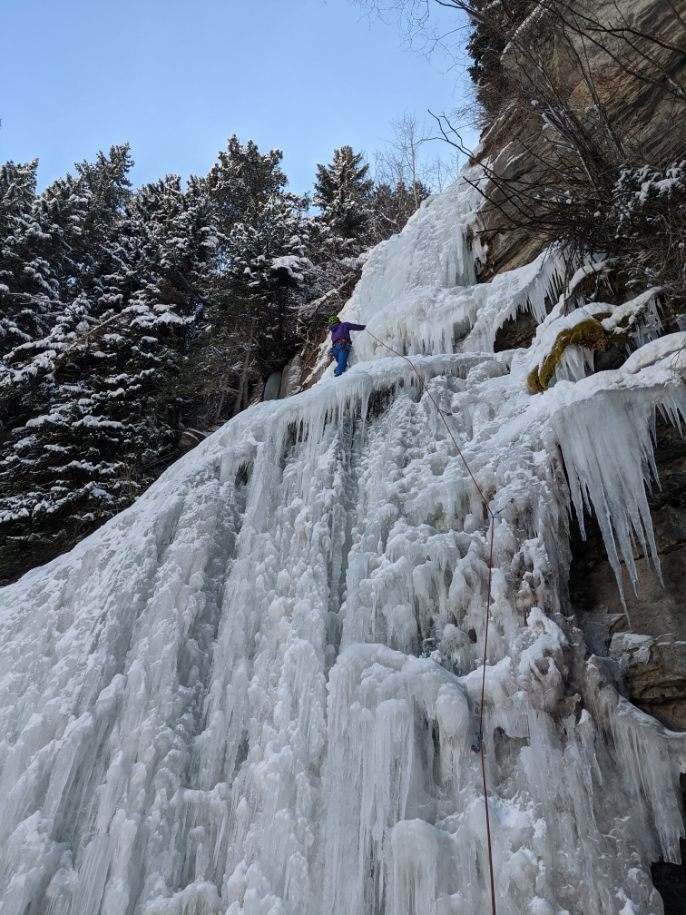 James Just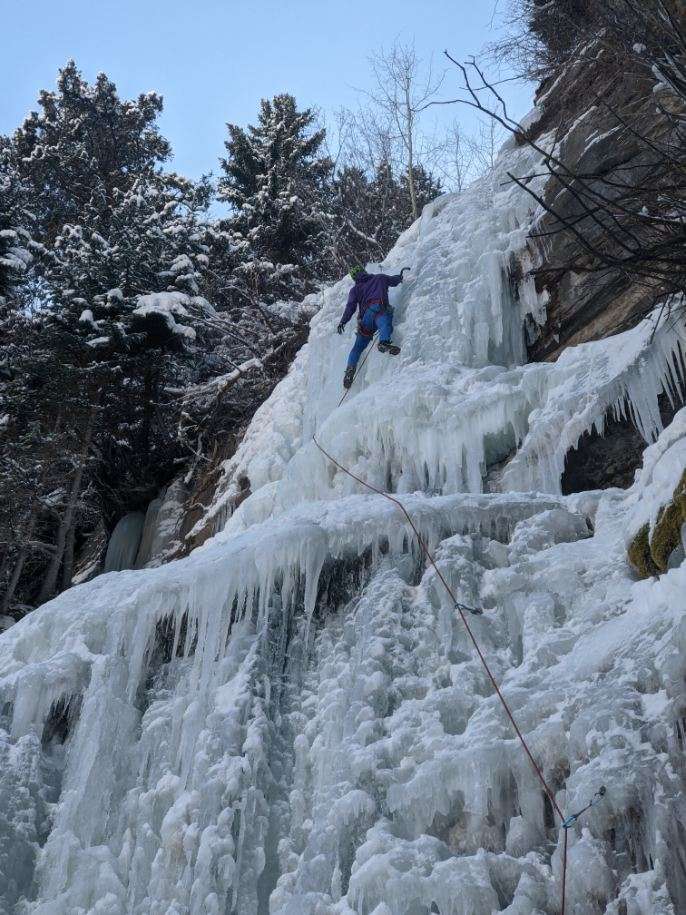 James Just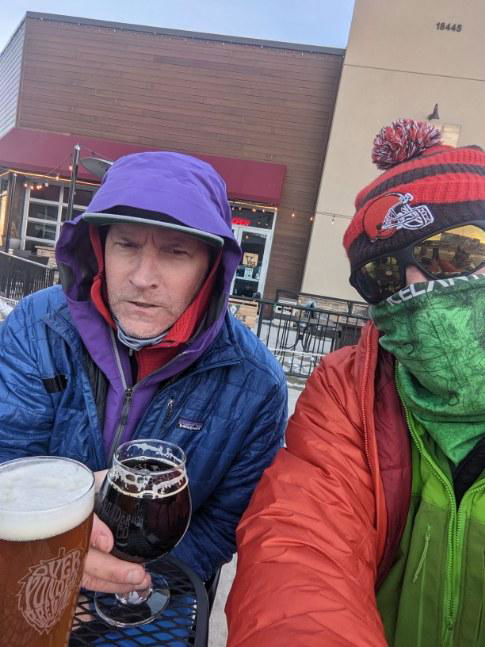 Over Yonder Brewing Company