Statistics
Date - 01/06/2019
Elevation - 10,000'
Route - Paradise Falls
Miles - 2.2
Elevation Gain - 1,200'
ACME Mapper - Link
CalTopo - Link
Description
We were looking for something different to climb and Brian and I came across Paradise Falls near Buena Vista, Colorado. It looked like a good option within our abilities. We left Denver, Colorado, fairly early because the drive was a bit longer than our normal climbing locations. We stopped for some coffee and a snack before heading up County Road 306 to find the climb. It wasn't difficult to spot the ice from the road, so we found a parking location and started the scramble up the gully. The first two pitches were either out or buried under snow because we didn't gear up until the fat third pitch. Kevin lead the pitch and brought Brian and I up to his anchor. We rappelled down, hiked out, and quickly proceeded to my favorite brewery in Colorado. I truly enjoy every flagship and seasonal beer that Eddyline Brewery has. After I ate half of Brian's buffalo wings and we had a couple pints, we drove back to Denver, Colorado.
Photos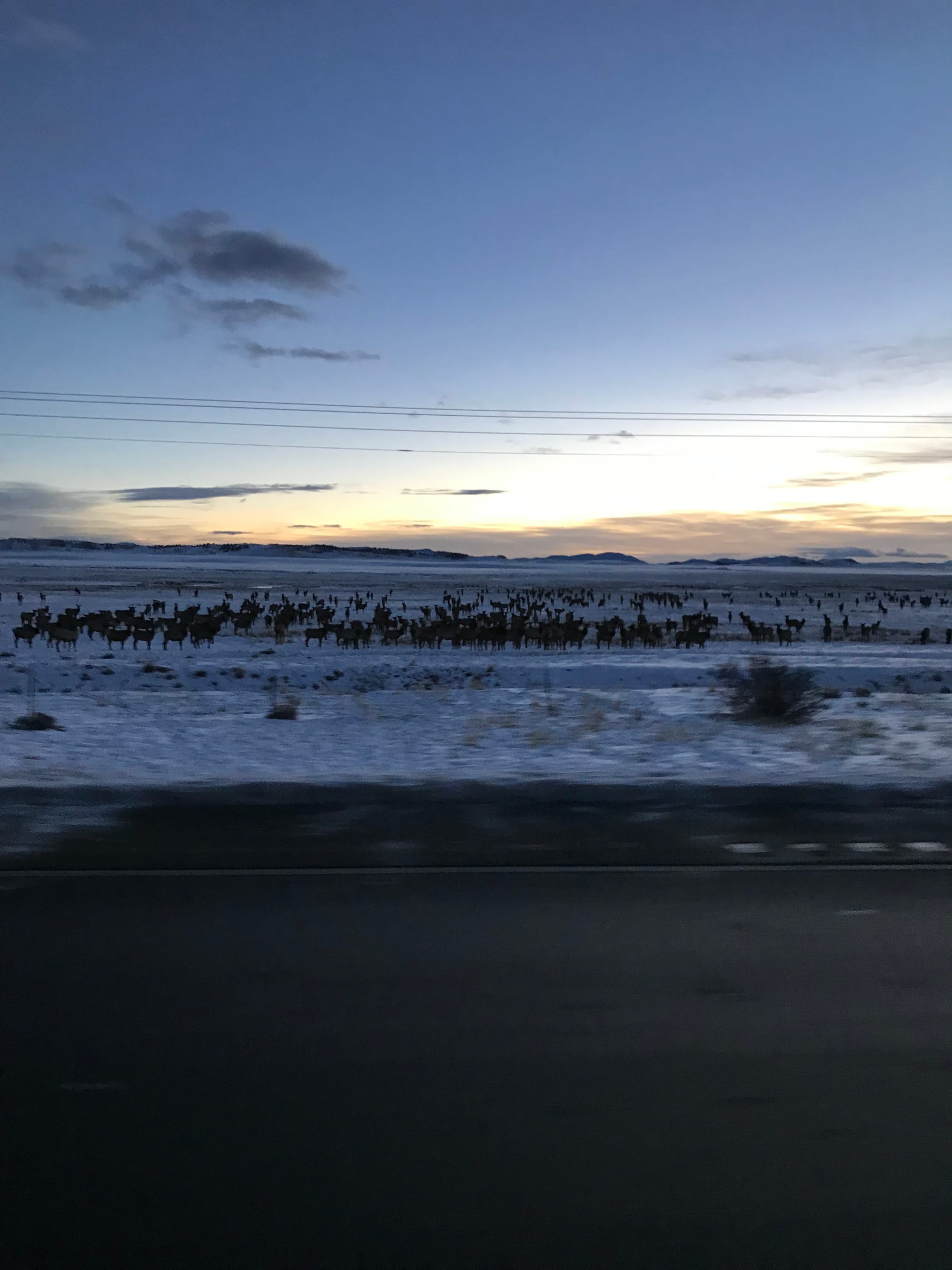 Elk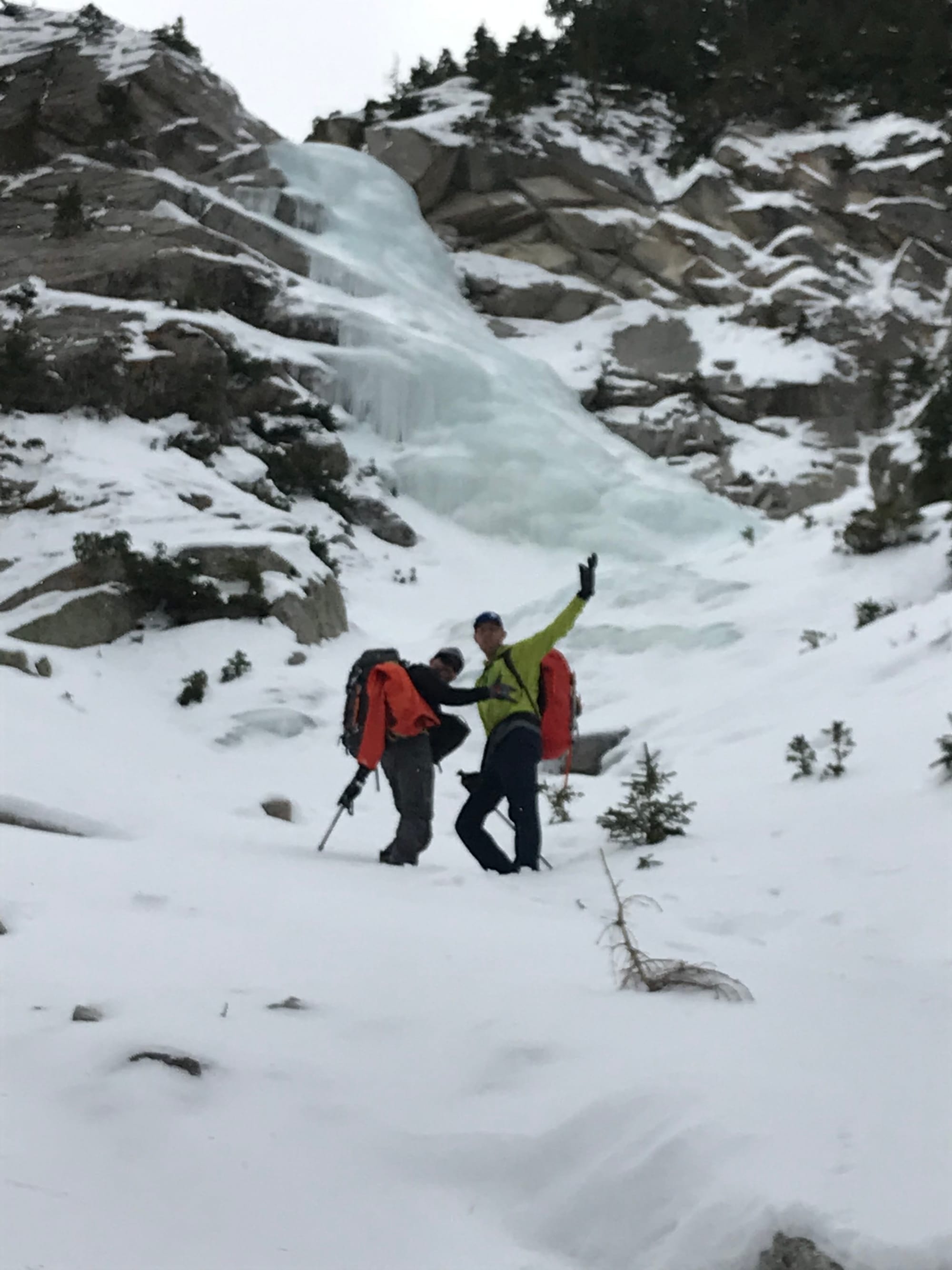 Paradise Falls
Paradise Falls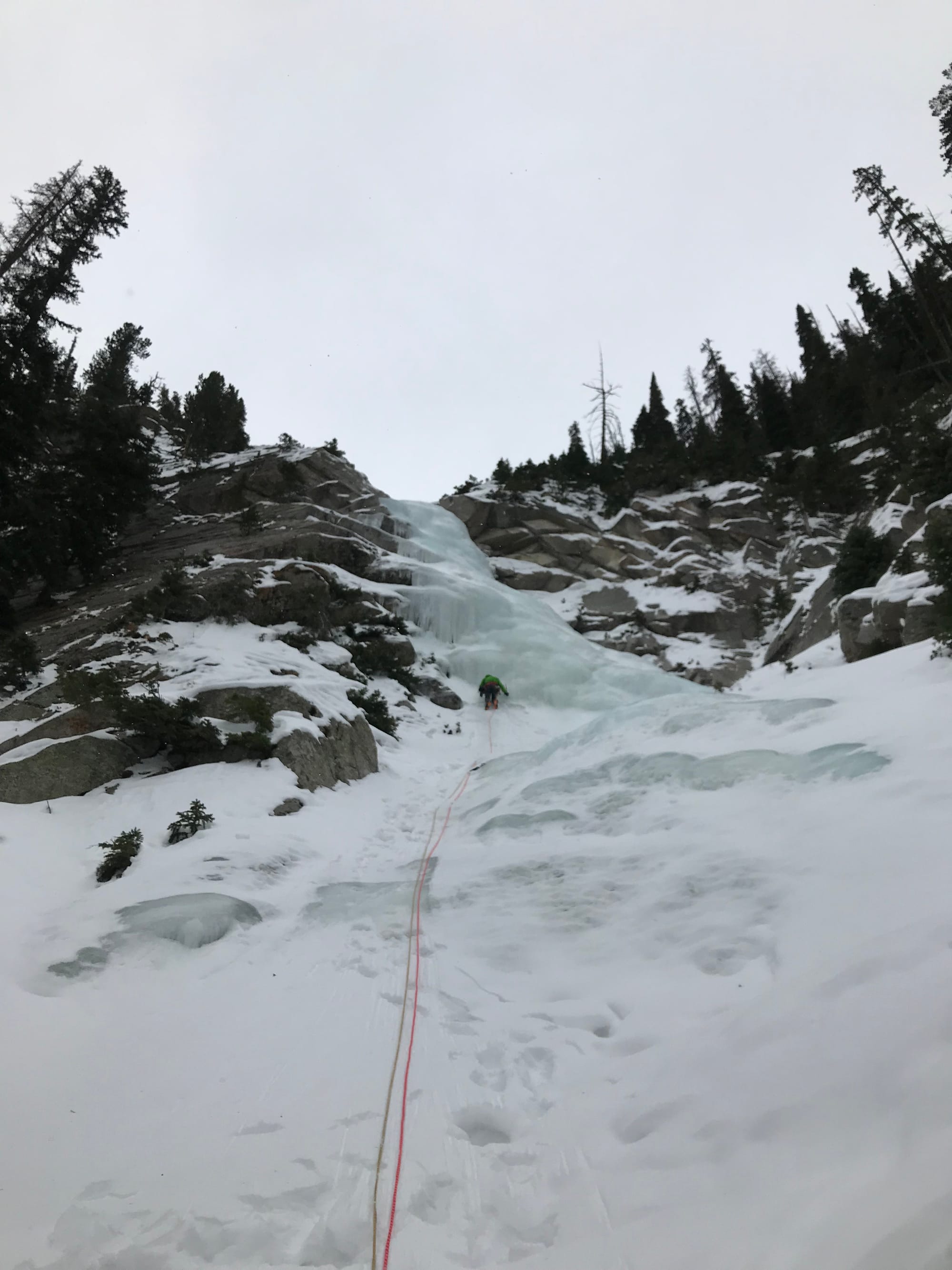 Kevin leading Paradise Falls.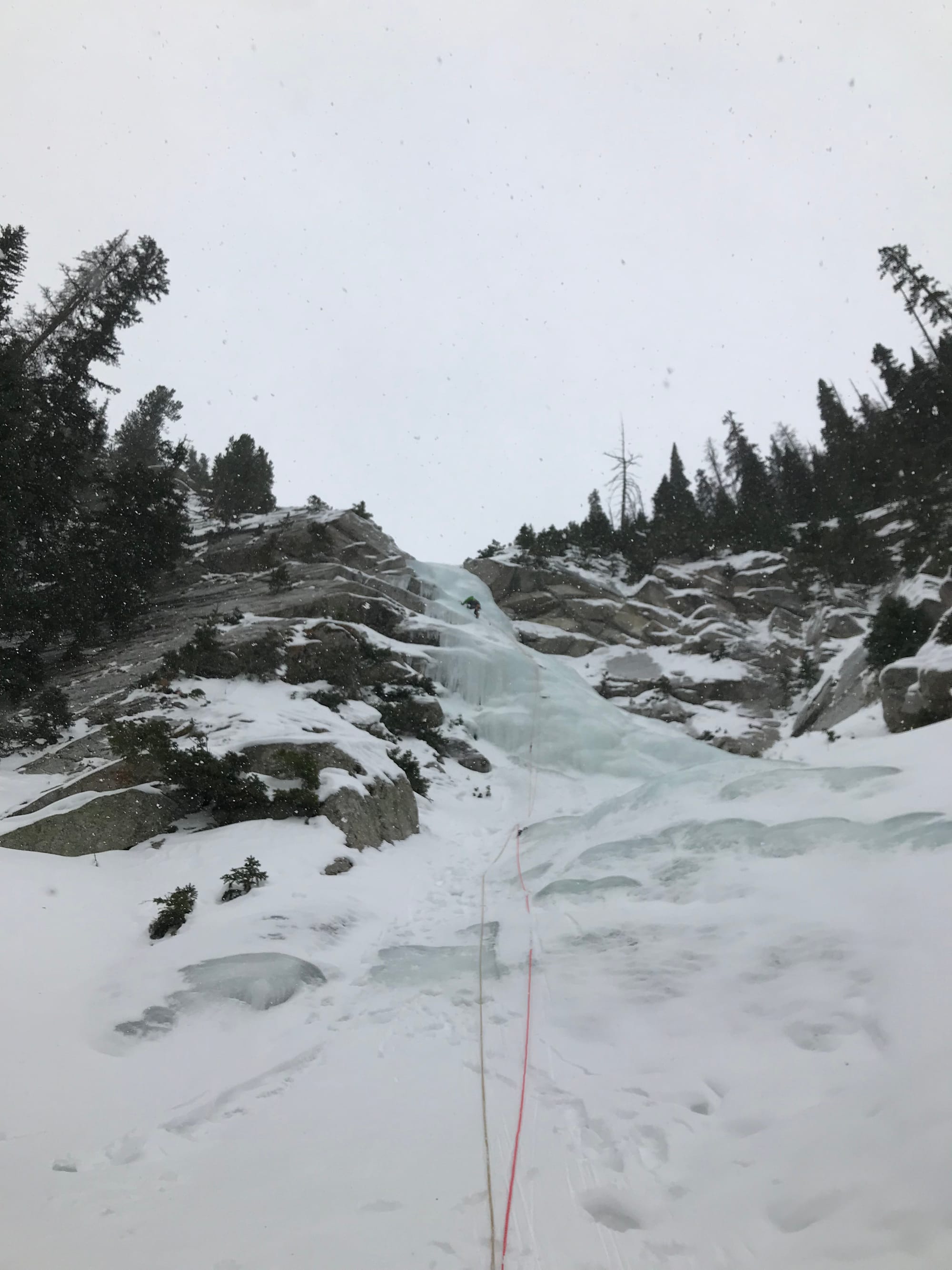 Kevin leading Paradise Falls.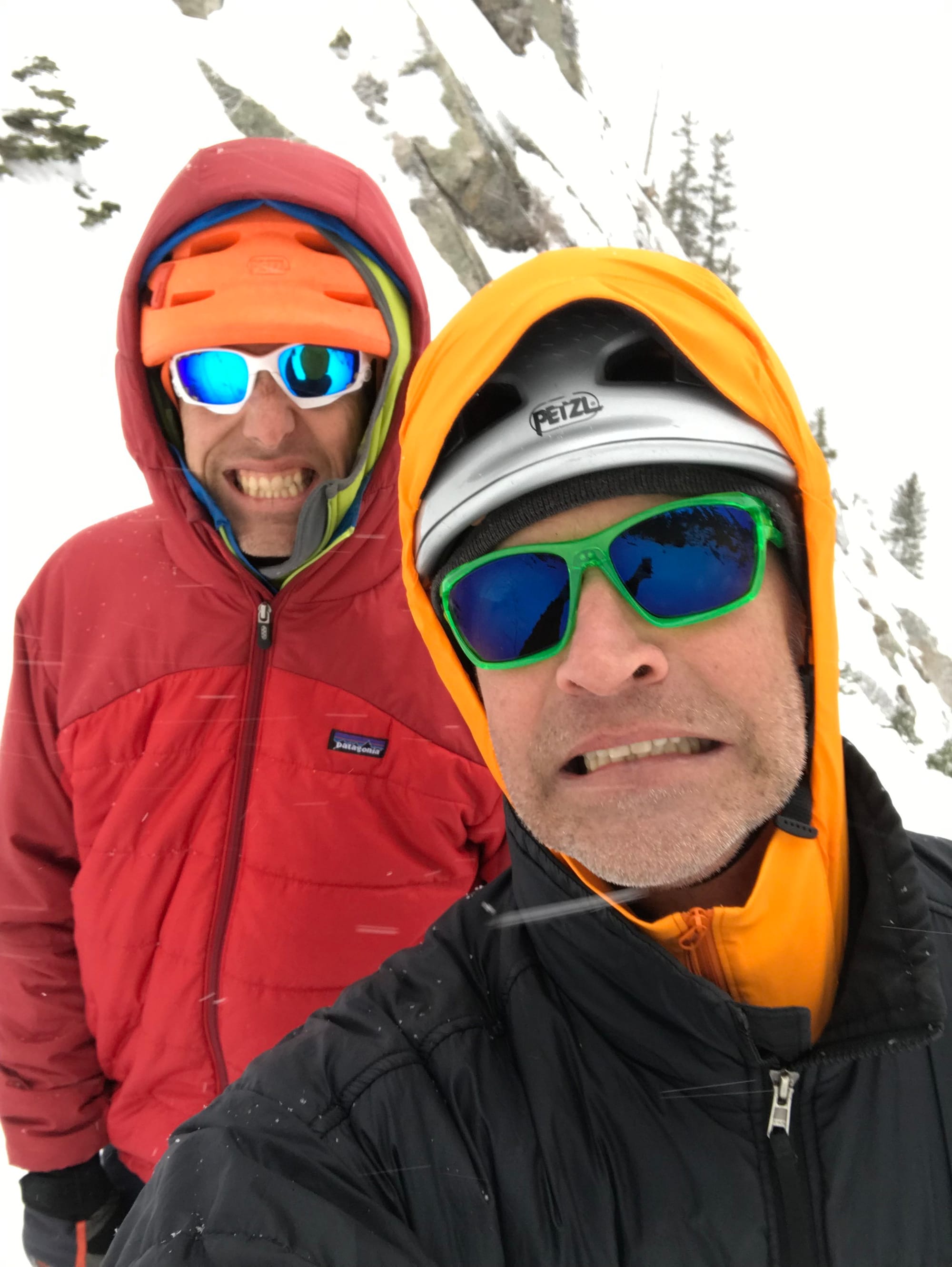 Brian and James getting cold.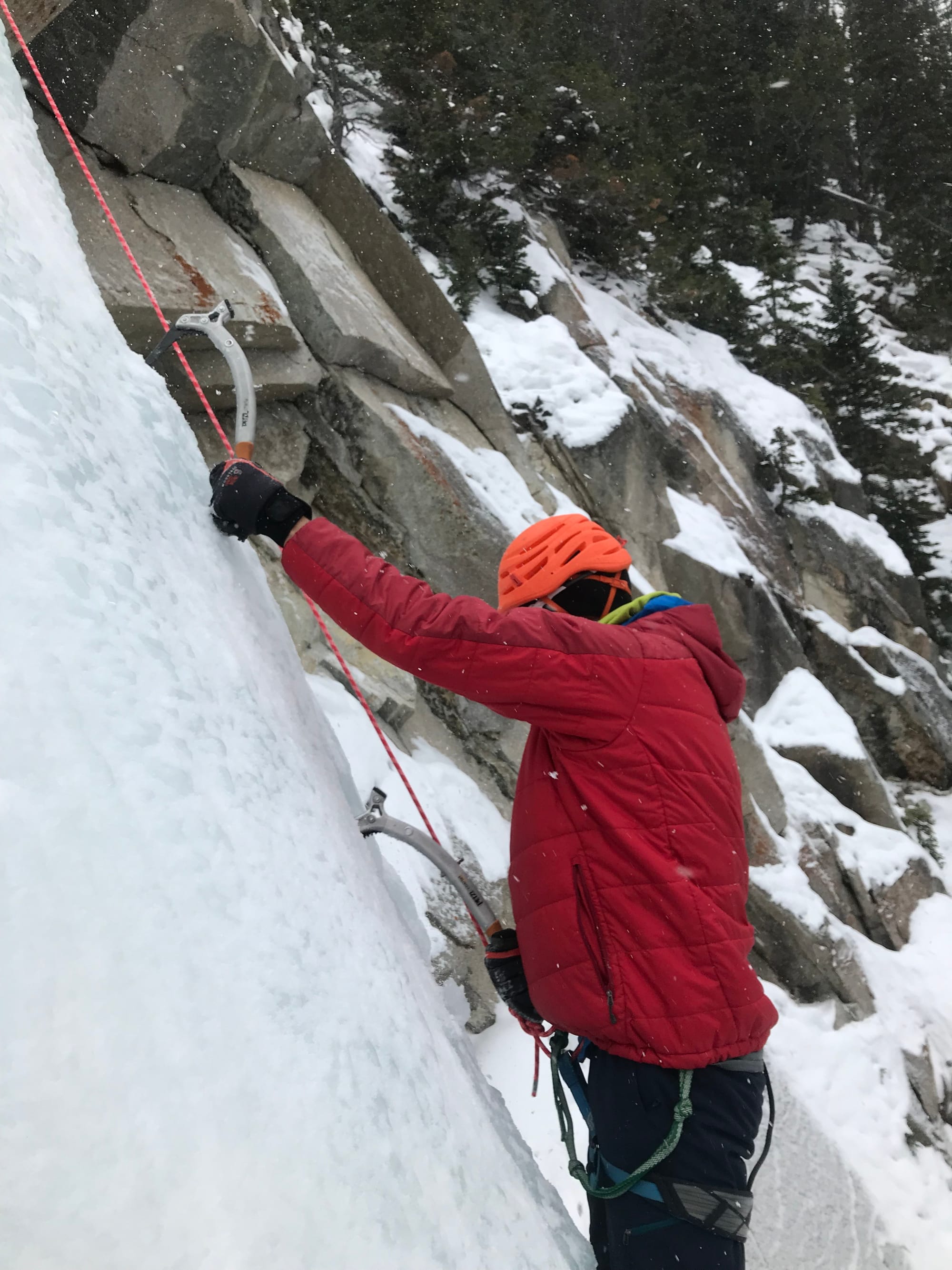 Brian following Paradise Falls.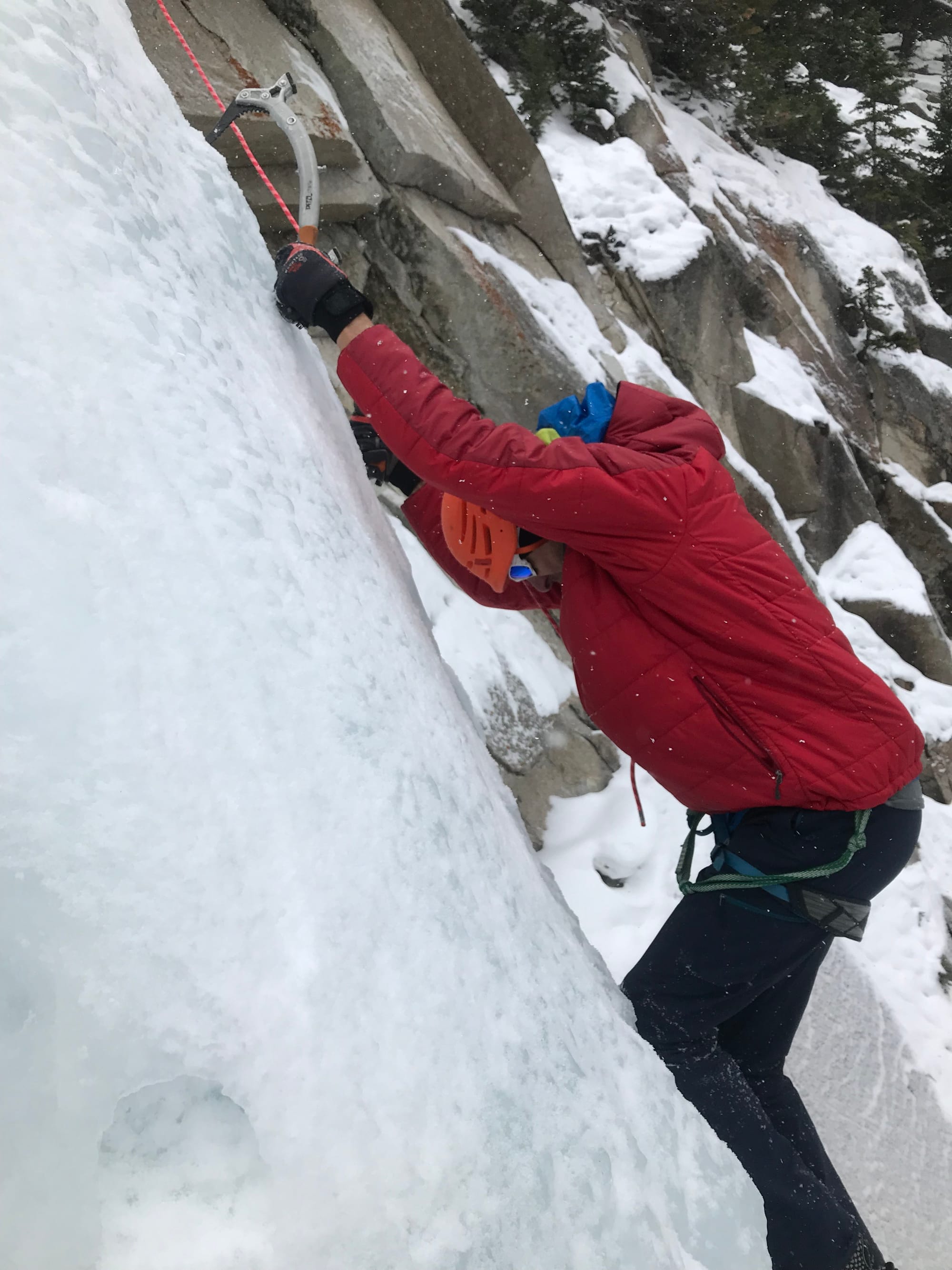 Brian following Paradise Falls.