Statistics
Date - 10/07/2019
Elevation - 13,850'/13,738'/13,408'
Route - Southeast Ridge/North Ridge/Southwest Ridge
Miles - 8.0
Elevation Gain - 3,300'
ACME Mapper - Link
CalTopo - Link
Description
Dan was one of my first hiking parters from when I lived in Idaho. Since moving to Colorado in 2003, we've tried to keep in touch and hike together when he visits the state. We hadn't met up since 2011 when we did a snow climb on the north face of Mount Evans. Anyway, Dan and his wife were in town for a conference and had a day free to head to the mountains. Dan scouted a route that would allow us to hike three 13er peaks not far from Denver, Colorado. Dan's wife has become a strong hiker over recent years and decided to join us for the day.
We met at the park and ride at 7:30 and drove to Georgetown, Colorado. From here you start towards Guenella Pass, but only drive a few miles before taking a four-wheel-drive road up Leavenworth Creek towards Argentine Pass. We drove for approximately six miles a short distance past the Waldorf Mine. We started hiking west to the ridge below Point 13484. From here we simply followed the ridge to the summit of Mount Edwards, a Colorado Centennial Peak.
After seeing a mountain goat and taking a quick break, we retraced our steps back to Argentine Pass and then continued south/southwest on the ridge to the summit of Argentine Peak. The entire day was breezy with occasional gusts. It was somewhat annoying, but generally tolerable. We took another quick break on top before dropping east towards Mount Wilcox, which would be our final summit of the day. After making the summit of Mount Wilcox, we drank and ate knowing it was all downhill for the rest of the day.
Once again, we retraced our steps to the saddle between Argentine Peak and Mount Wilcox before finding a game trail that would take us to a road and back to the trailhead. Although we were tired, it was an overall great day to be in the mountains with old friends. We caught up on what everyone was up to, and it ended up being a nine hour car-to-car day.
Photos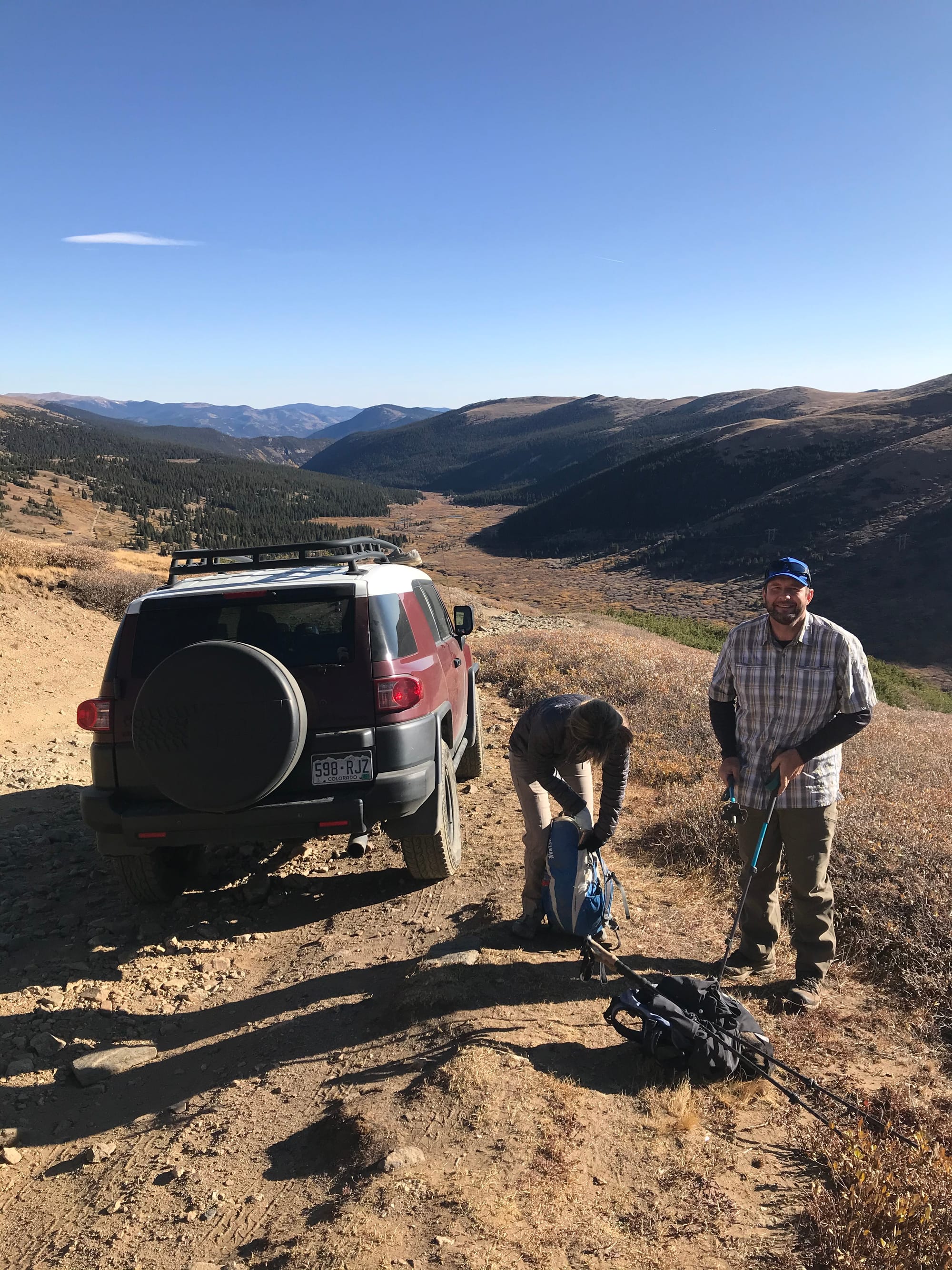 Gearing Up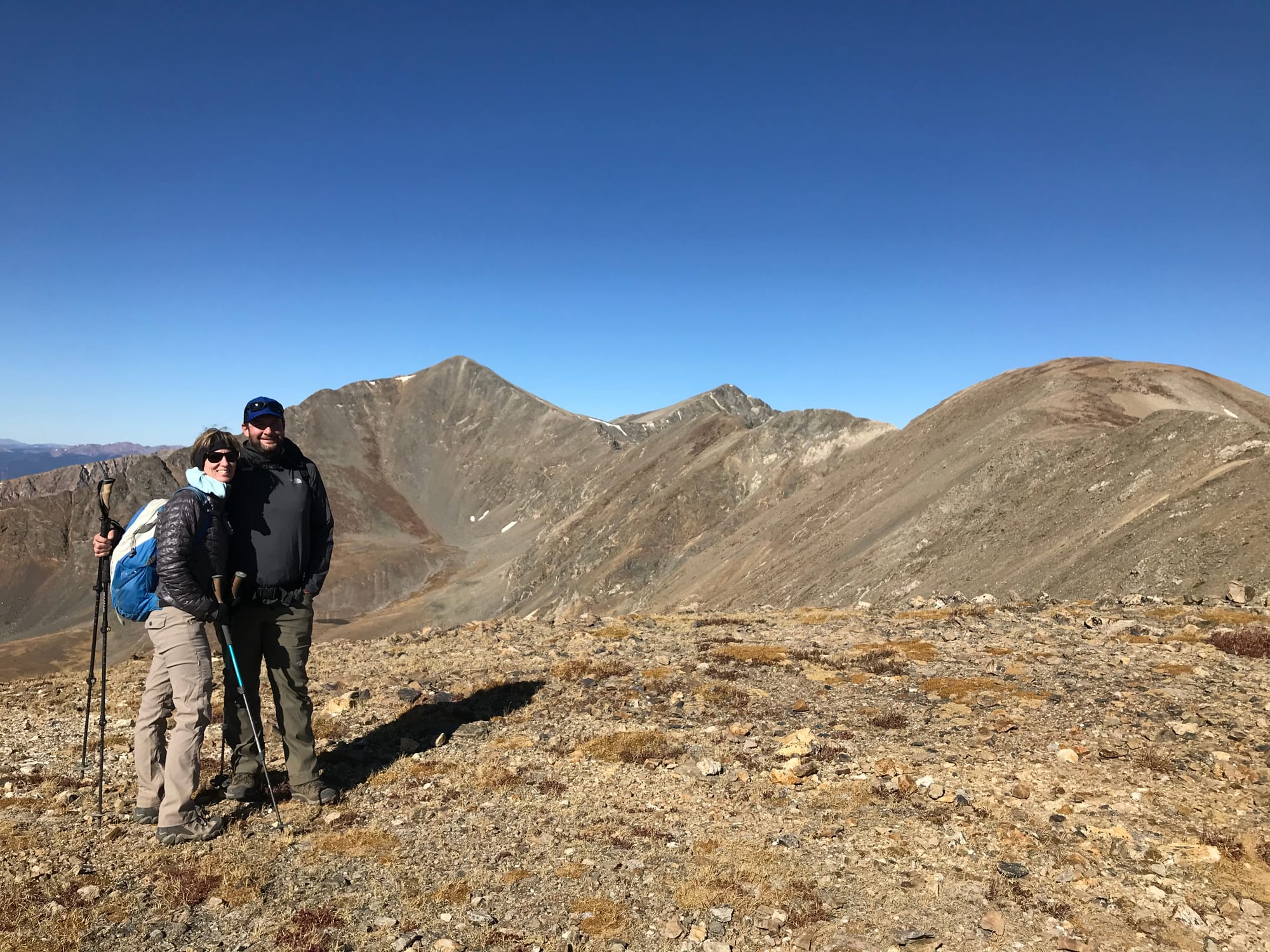 Carrie and Dan at Argentine Pass.
Dan working his way up Mount Edwards.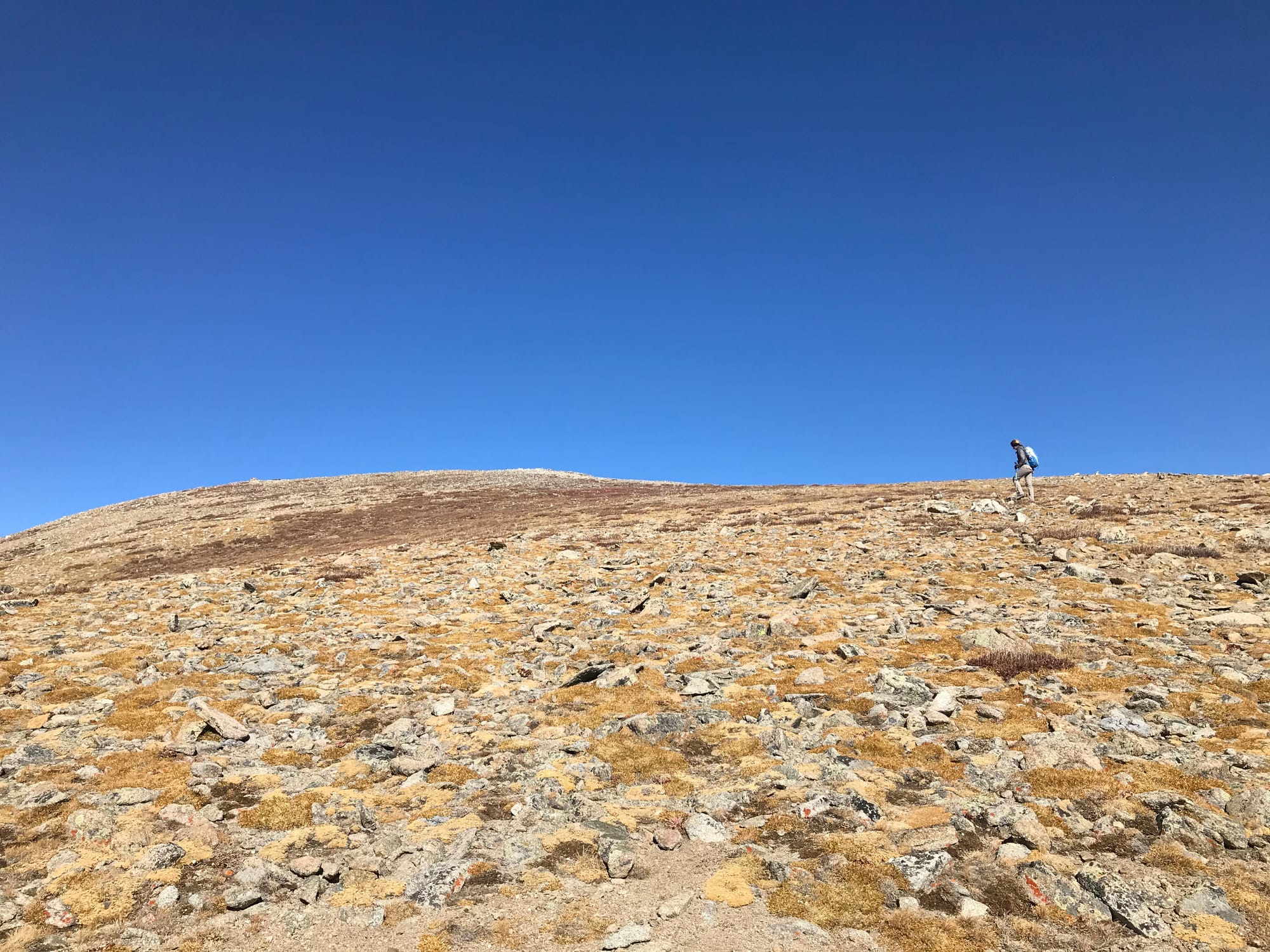 Carrie approaching the summit of Mount Edwards.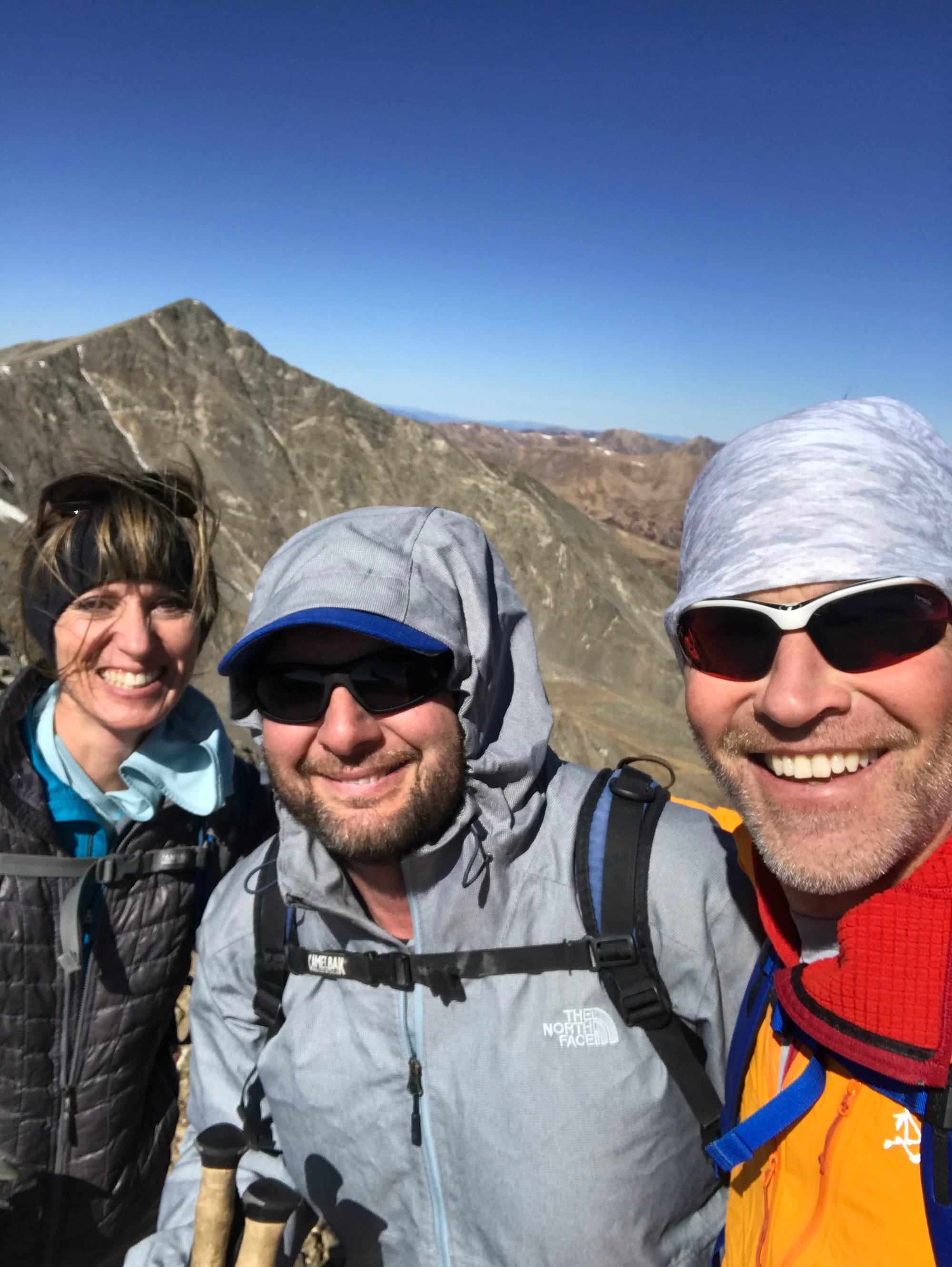 Group Summit Photo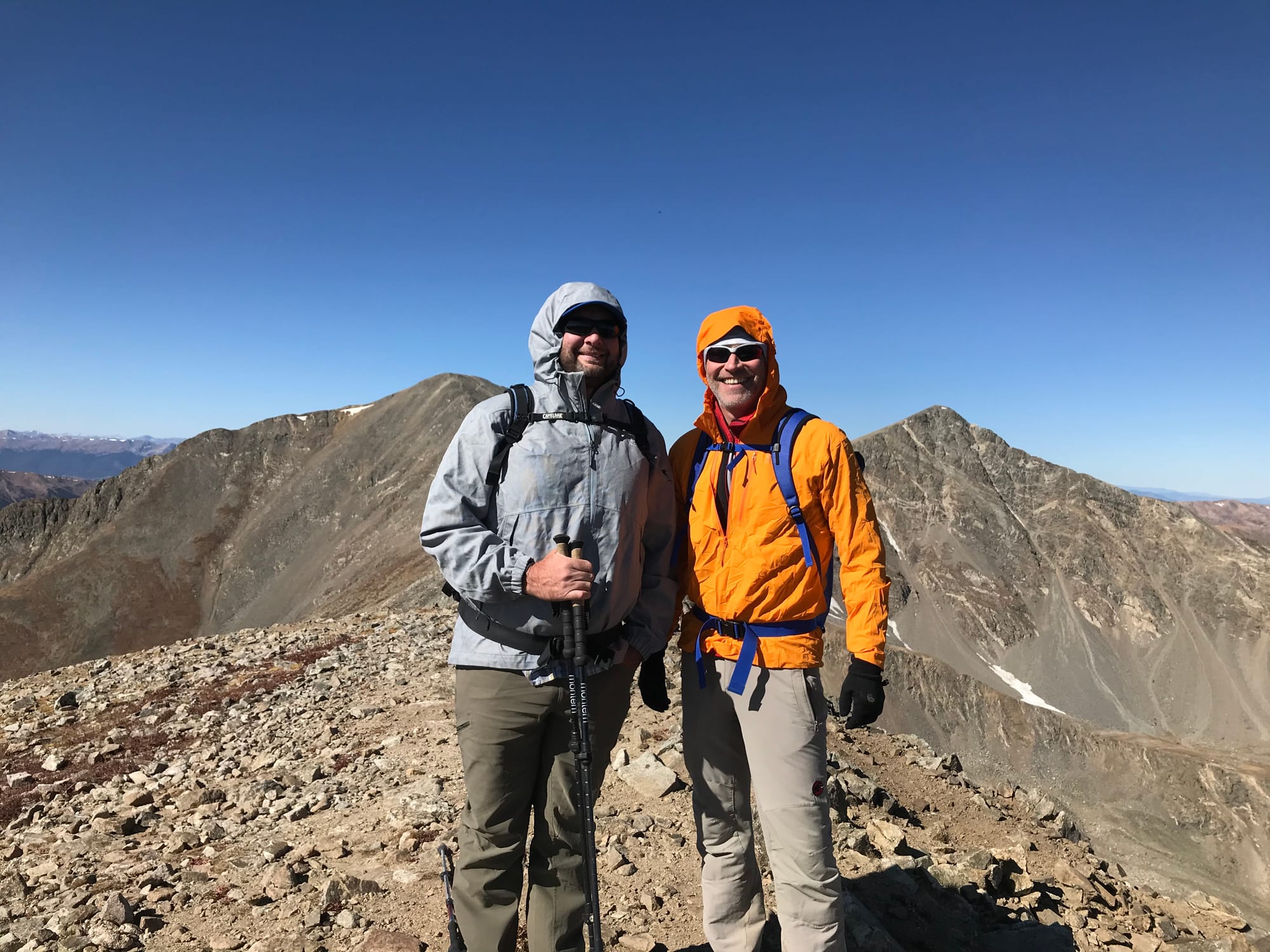 Dan and James on the summit of Mount Edwards.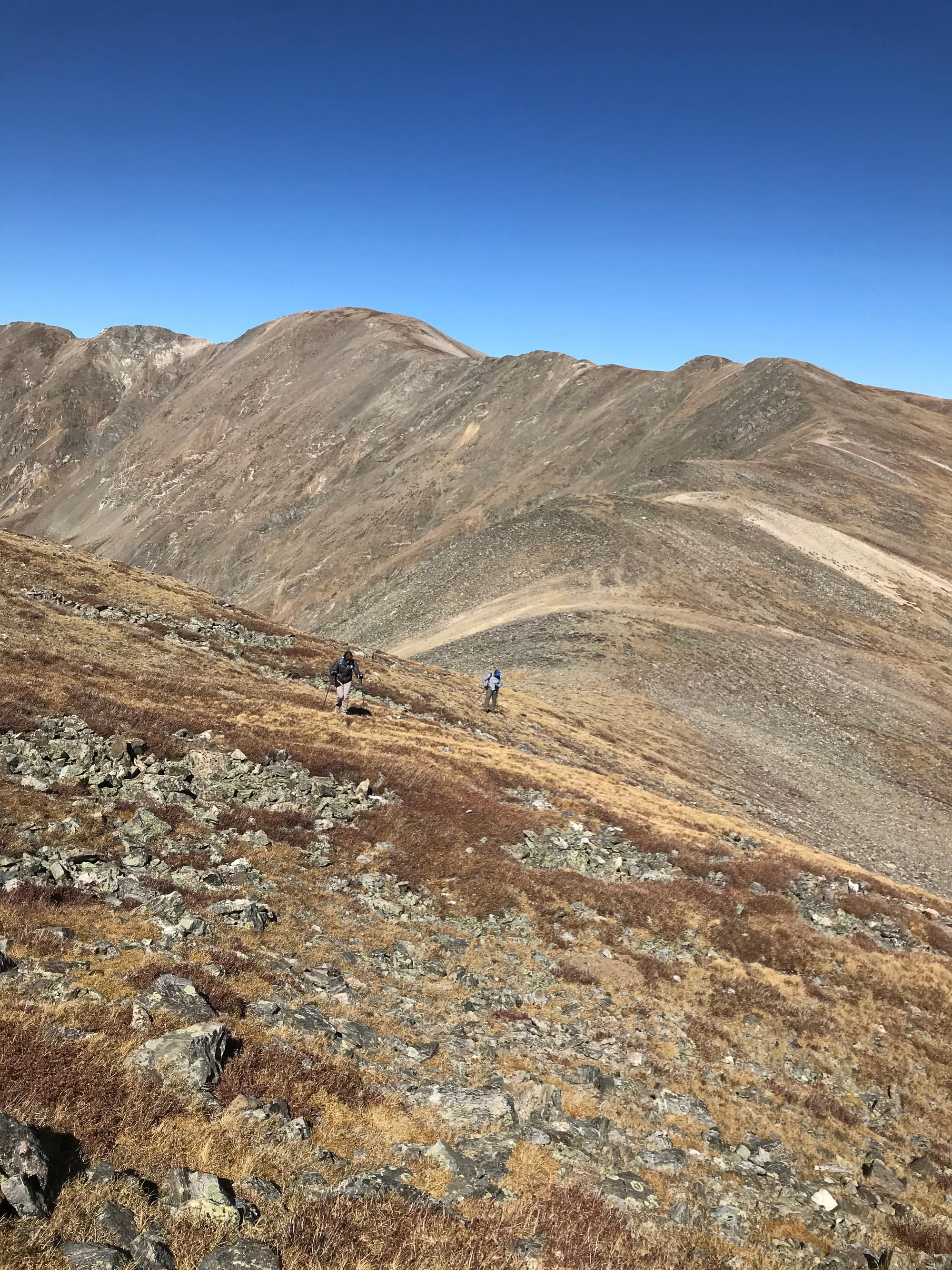 Dan and Carrie hiking up Argentine Peak.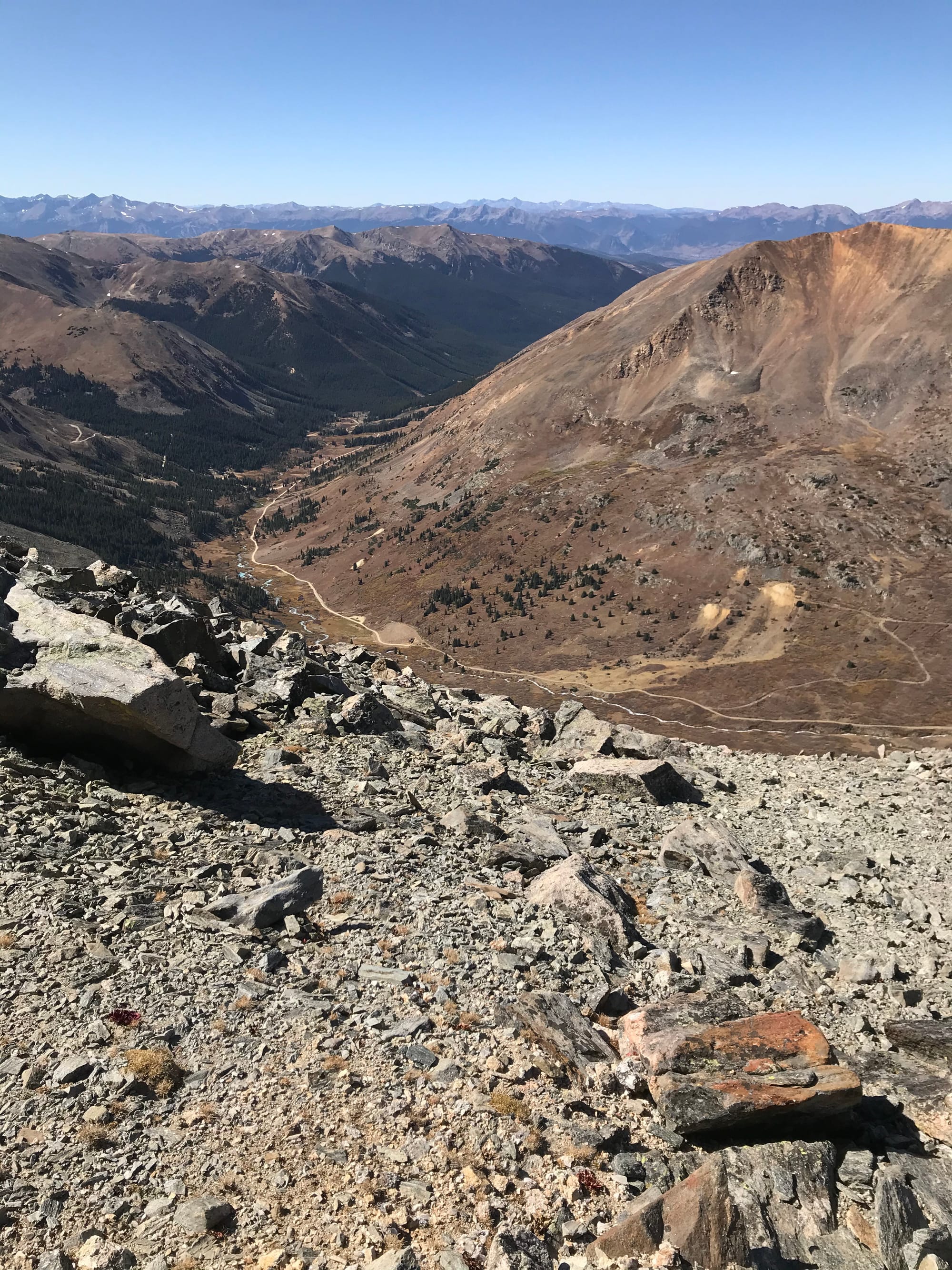 Horseshoe Basin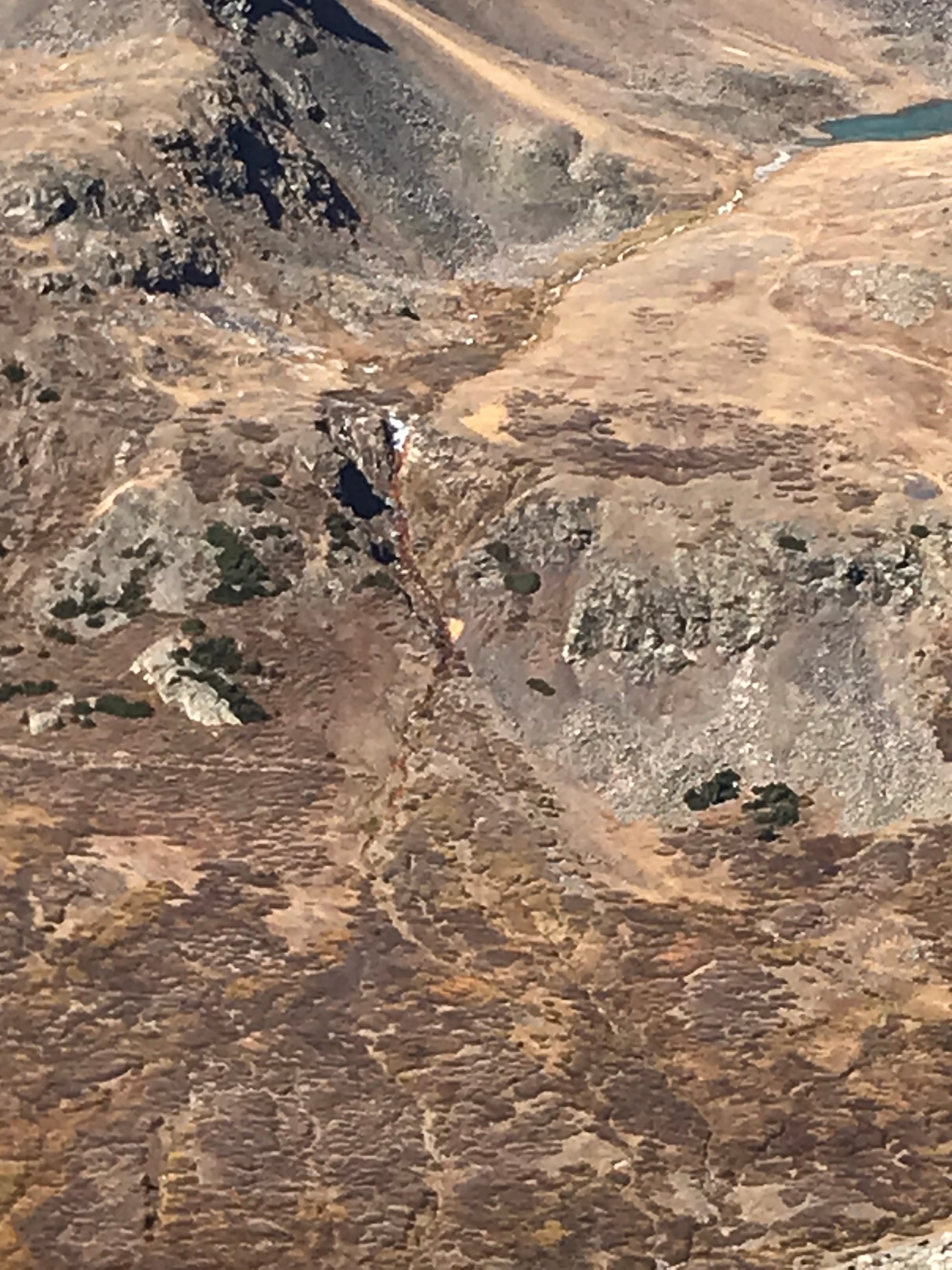 A potential early season ice climb by the Paymaster Mine?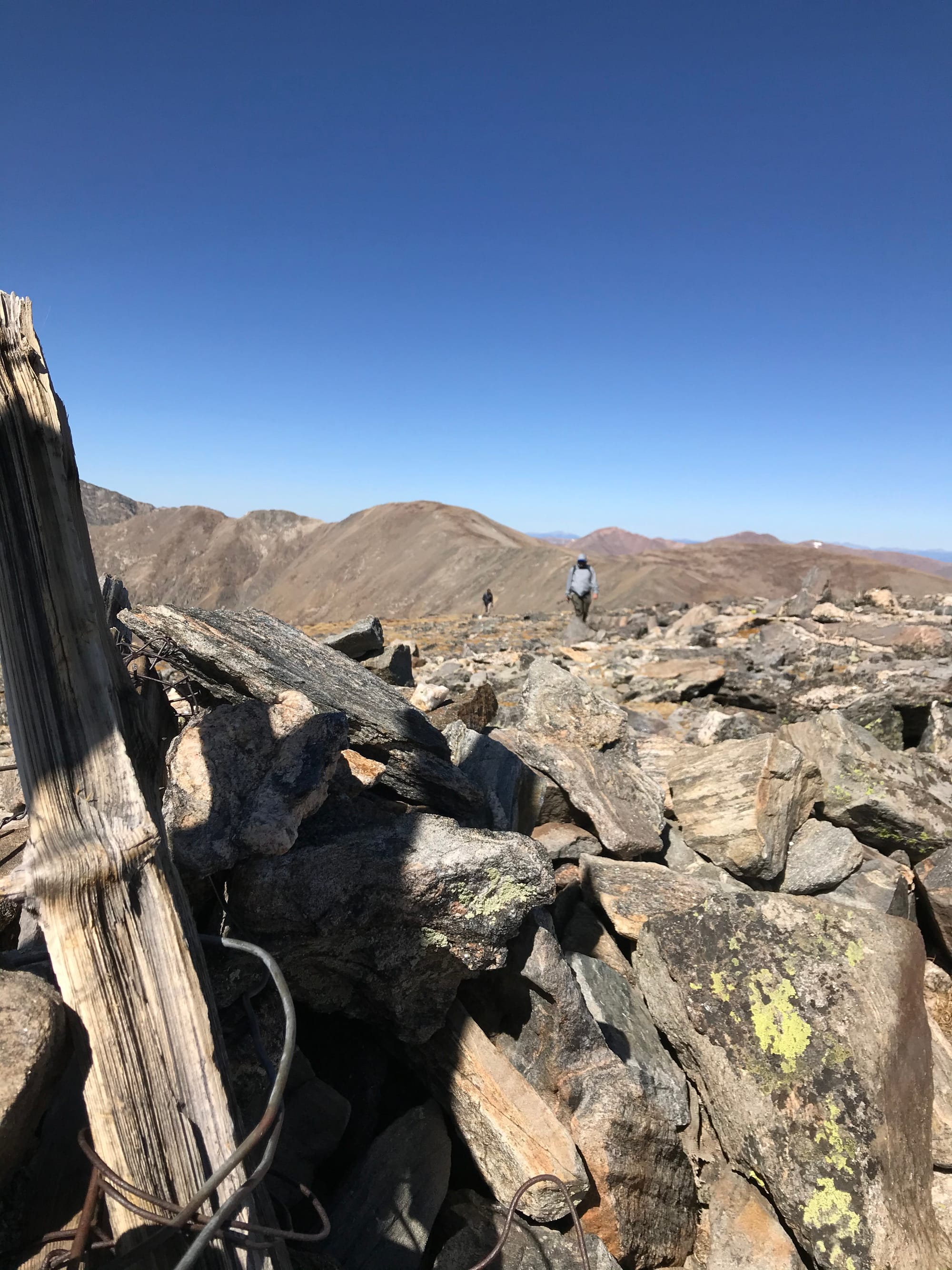 Carrie and Dan approaching Argentine Peak.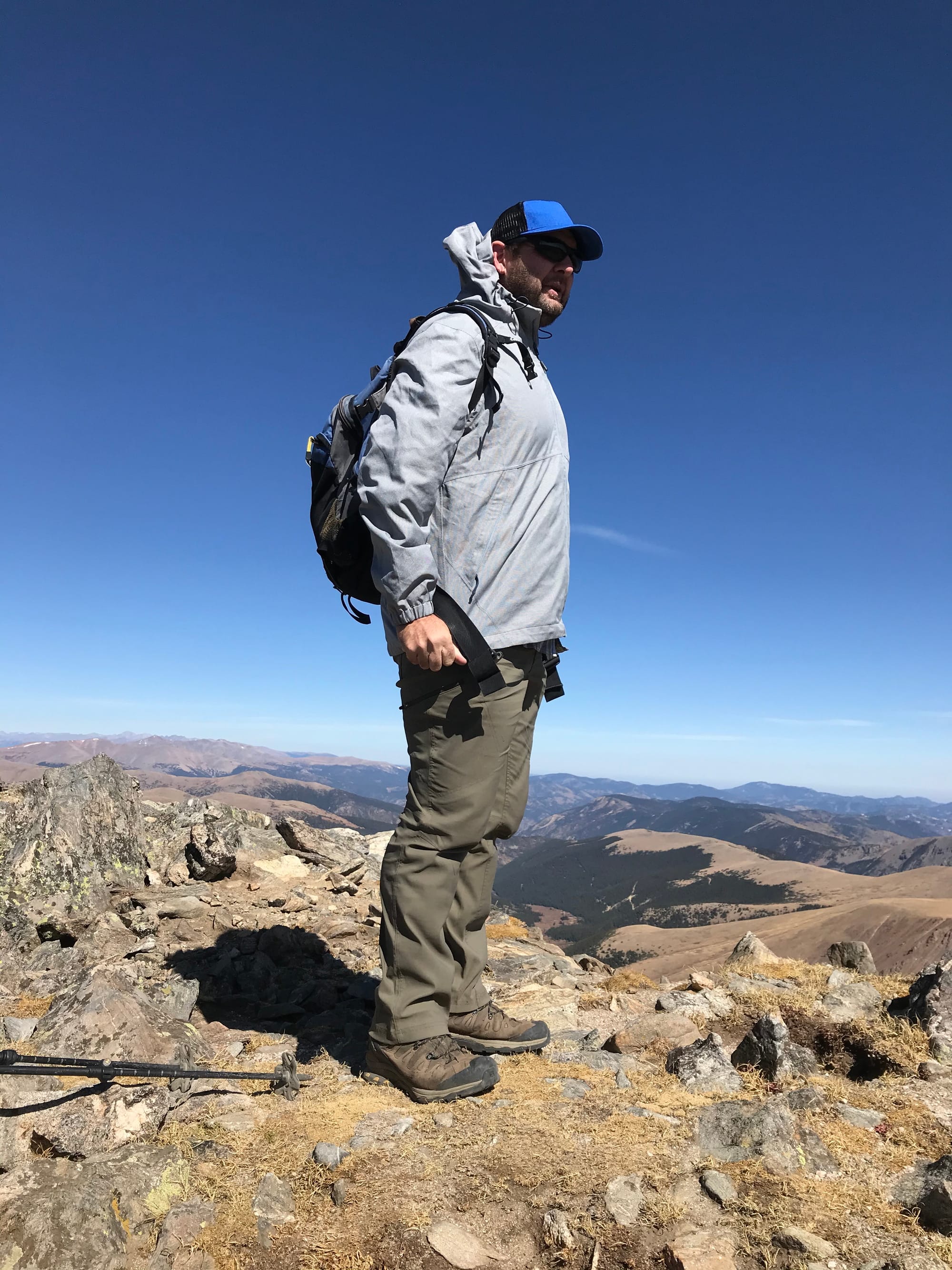 Dan on the summit of Argentine Peak.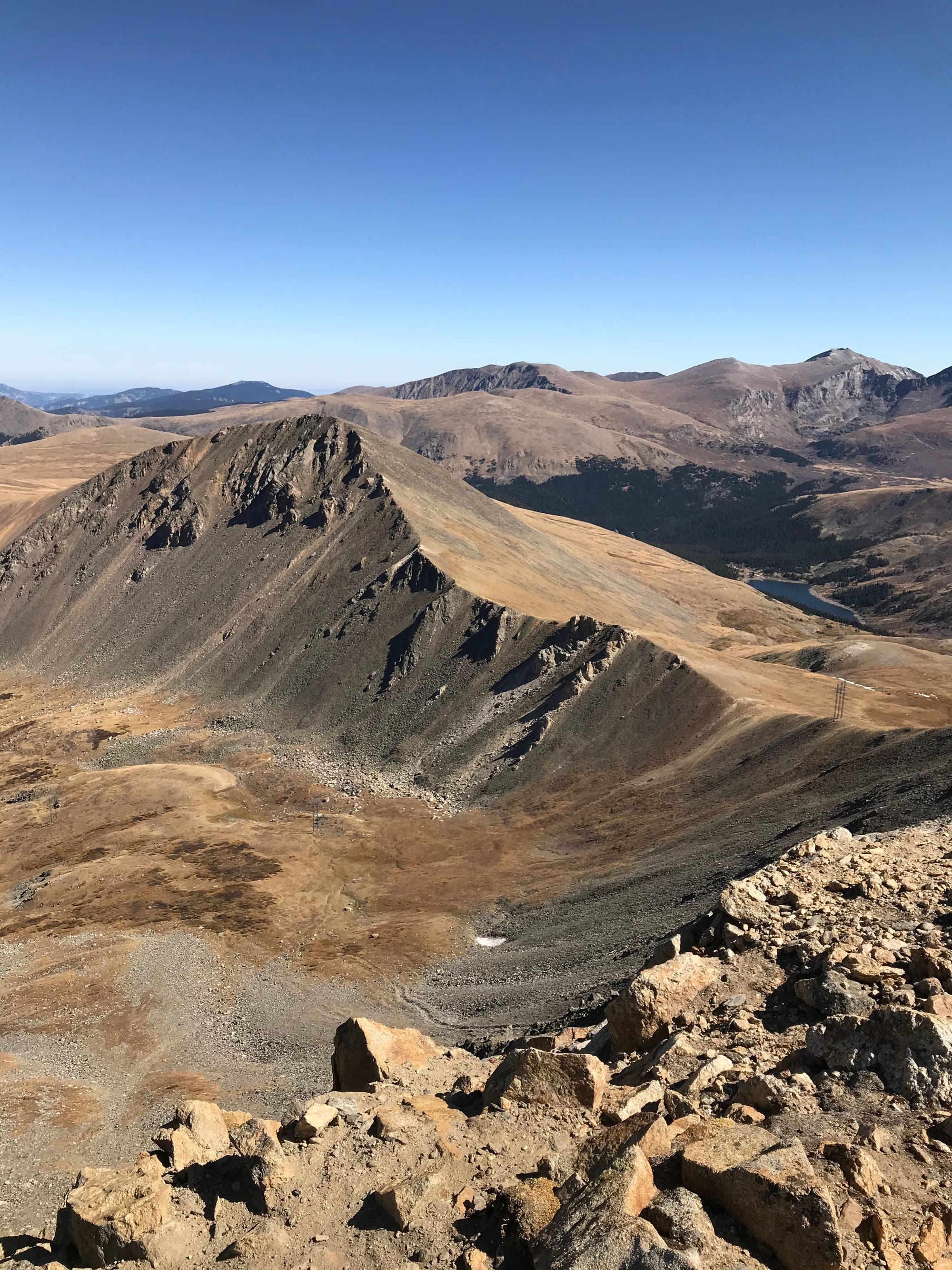 Mount Wilcox from Argentine Peak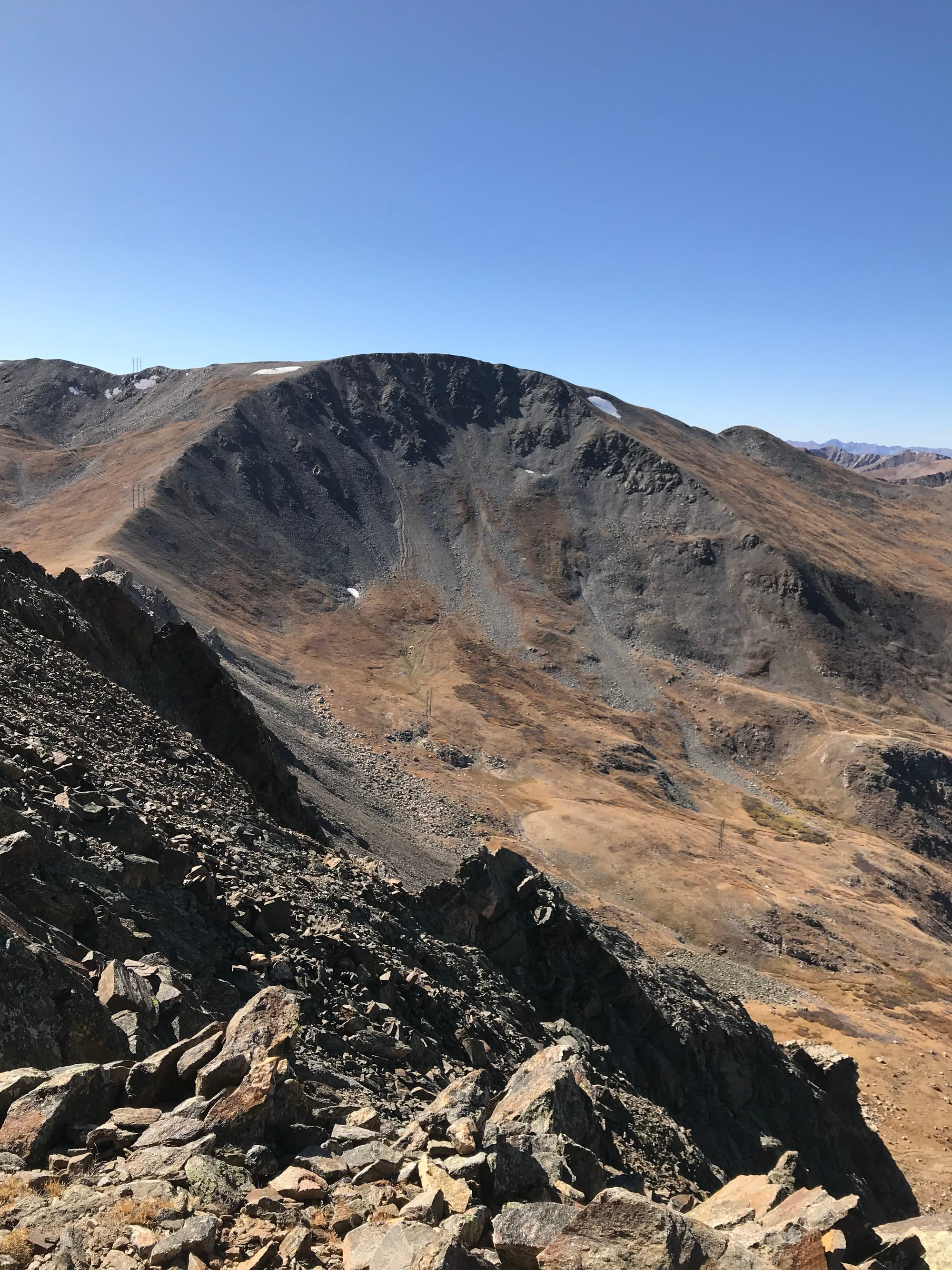 Argentine Peak from Mount Wilcox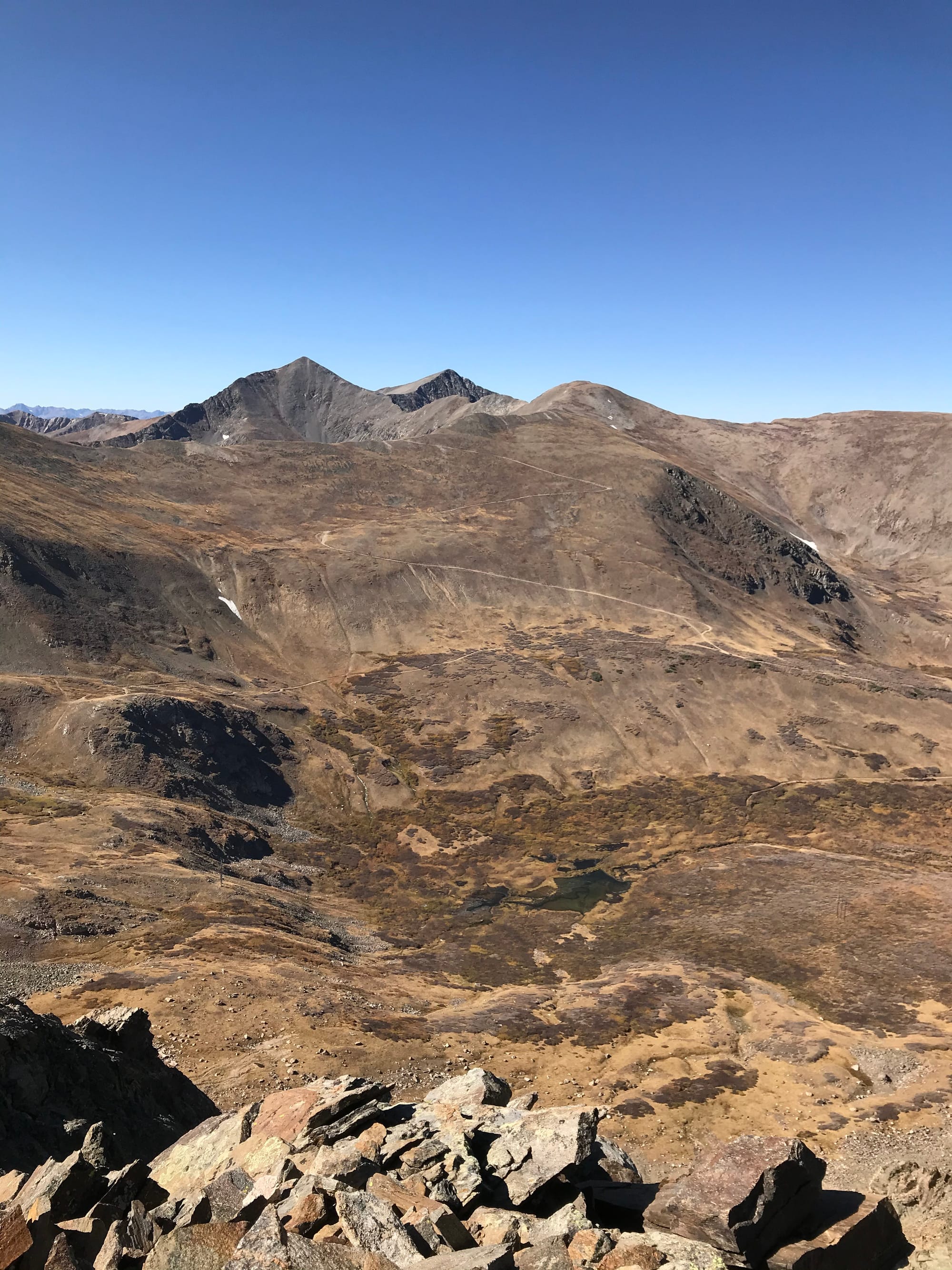 Grays Peak, Torreys Peak, and Mount Edwards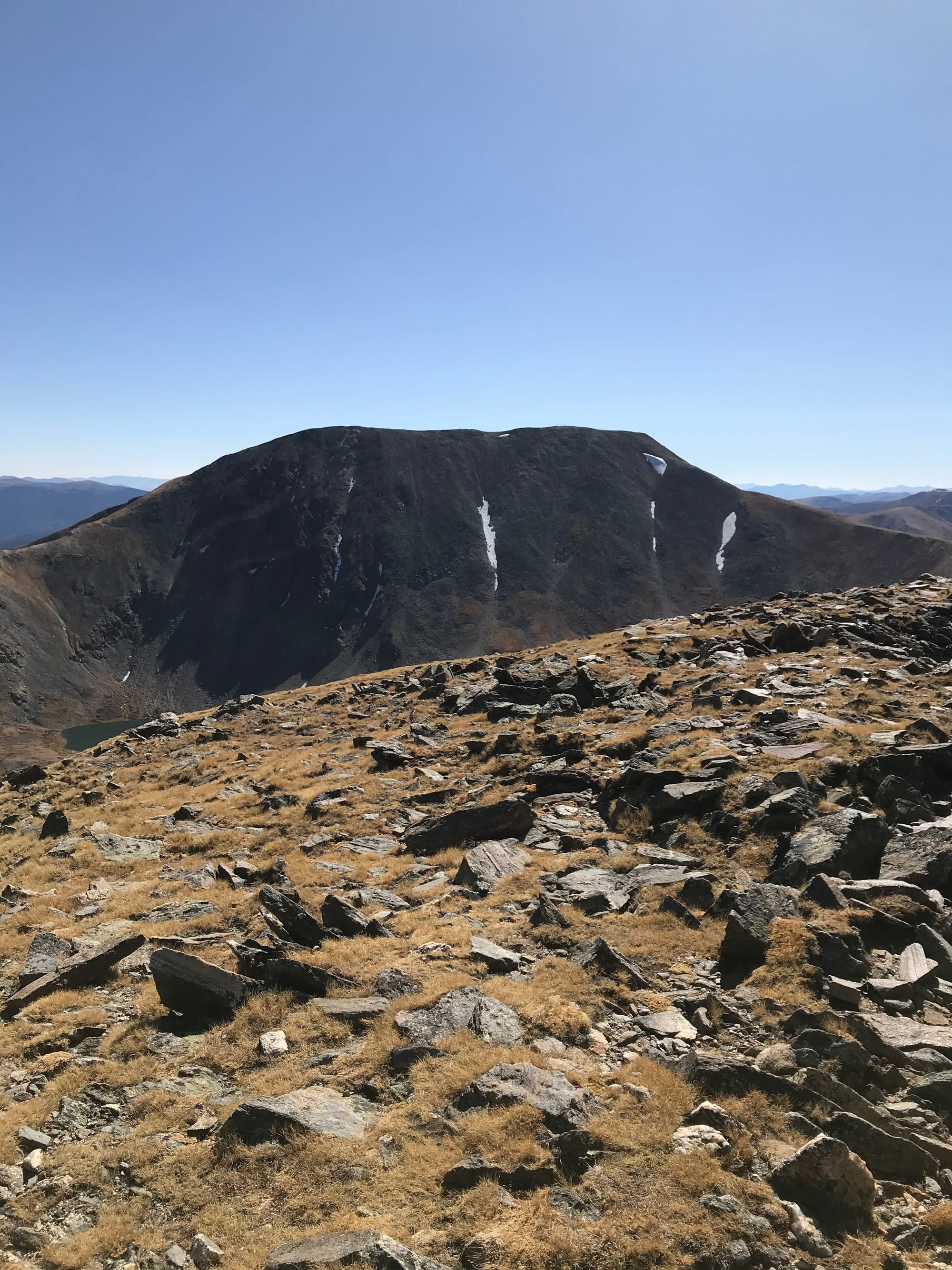 Square Top Mountain
Gray Wolf Mountain/Mount Spalding/Mount Evans/Mount Bierstadt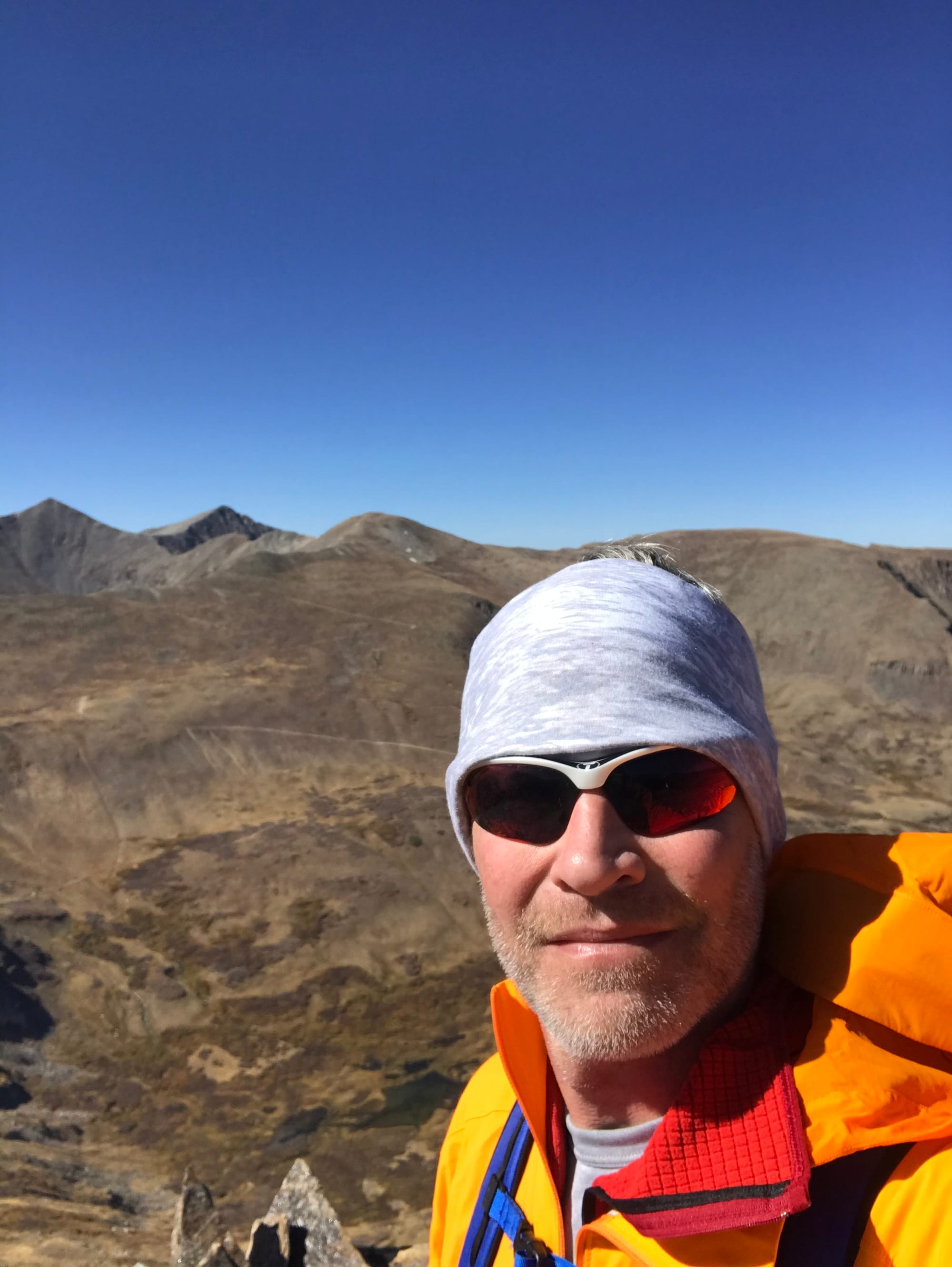 Summit Photo (Mount Wilcox)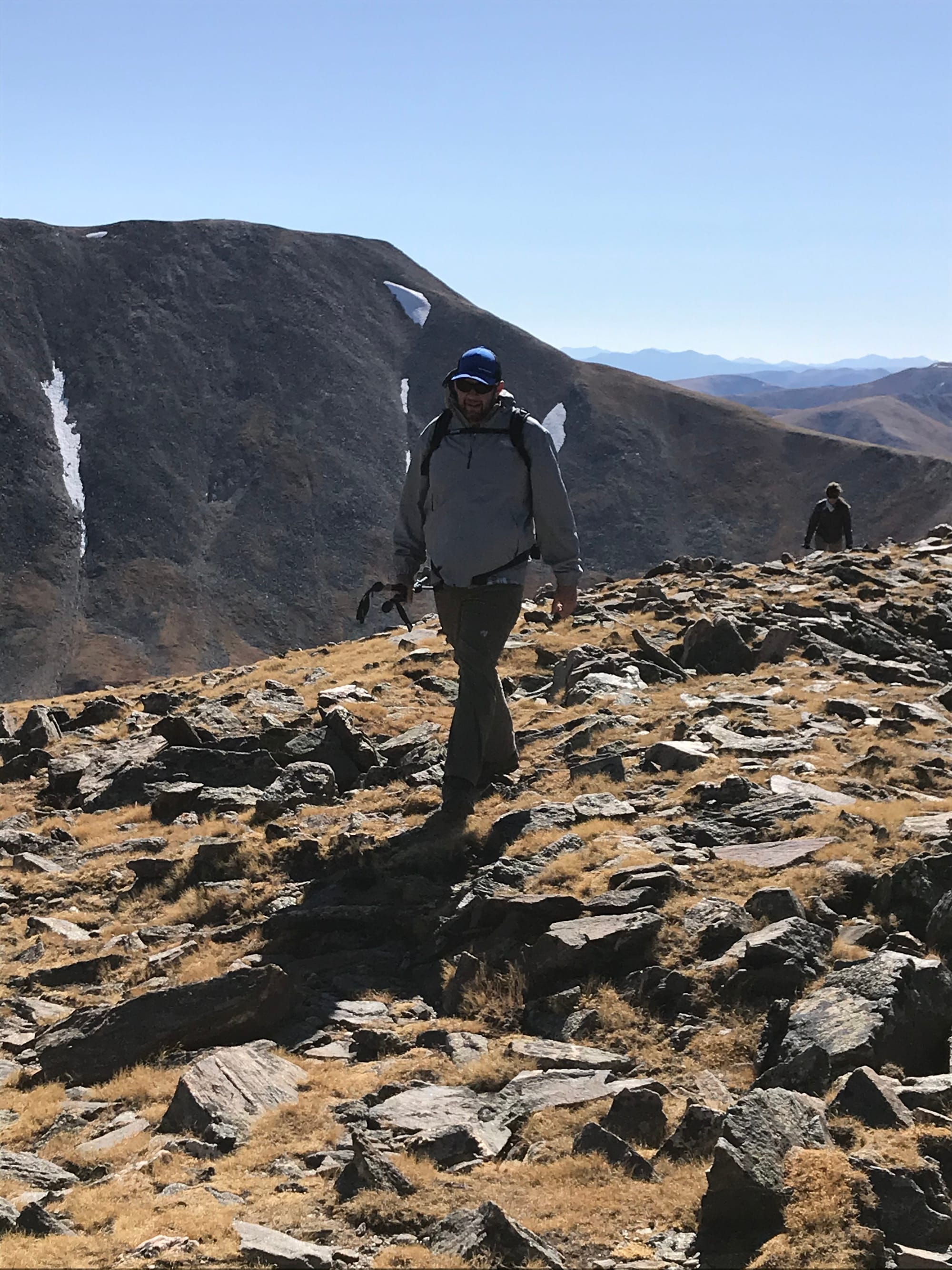 Dan and Carrie approaching the summit of Mount Wilcox.