Statistics
Date - 09/13/2019
Elevation - 13,831'/13,904'
Route - West Ridge/North Ridge
Miles - 7.7
Elevation Gain - 3,630'
ACME Mapper - Link
CalTopo - Link
Description
Brian and I are slowly knocking off Colorado's high 100 peaks. We completed the 14ers relatively quickly and then shifted our interests to rock, snow, and ice climbing. The past couple of years have us back to peak bagging and working through the list of Centennial Peaks. This hike allowed us to summit Emerald Peak without too much difficulty. We also tagged Iowa Peak since it was so close to our objective for the day.
We left the Front Range around 5:30 and had a fun time four-wheeling to the upper trailhead close to Clohesy Lake in my old FJ Cruiser. We started hiking at 8:15 and ended up hiking Iowa Peak first via the west ridge route. It wasn't a terribly challenging ascent; however, I was struggling a bit so Brian got some extra summit time waiting for me to catch up to him. After checking my blood sugar and realizing it was low, I ate some food and hydrated to recover and gain some strength.
We made quick work of the traverse over to Emerald Peak as I was feeling a bit better. We enjoyed the summit views as I made it to number 77 on my high 100 list. I'm trying to catch up with Brian who is well ahead of me. We descended down the south ridge of Emerald Peak for a while before dropping southwest into the basin below us on some nasty scree. I felt like I was back in the Lost River Range of Idaho. We eventually made our way to a faint trail, Clohesy Lake, and the trailhead. It ended up being a 5 hour and 30 minute car-to-car day.
Photos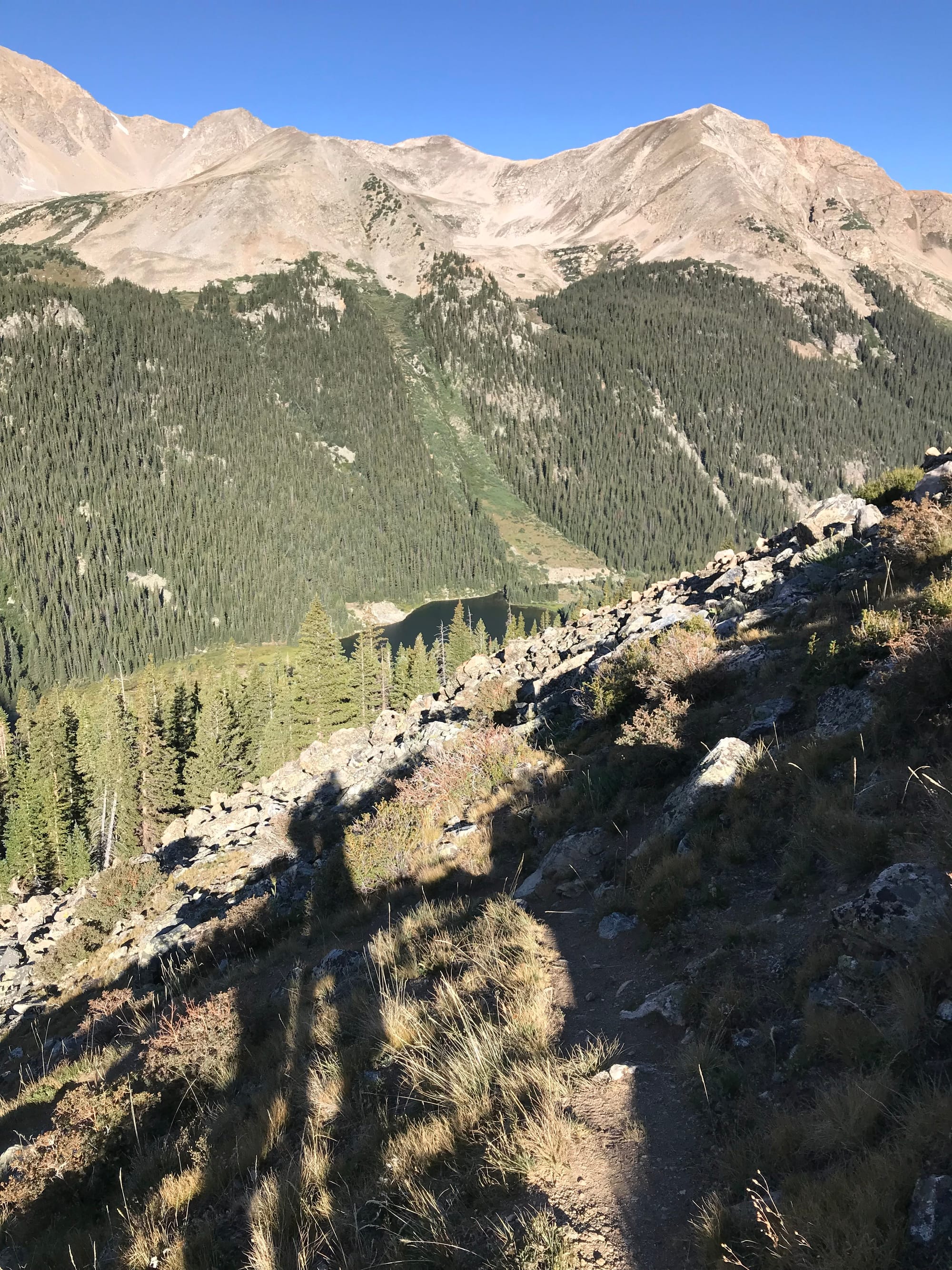 Clohesy Lake after gaining some elevation.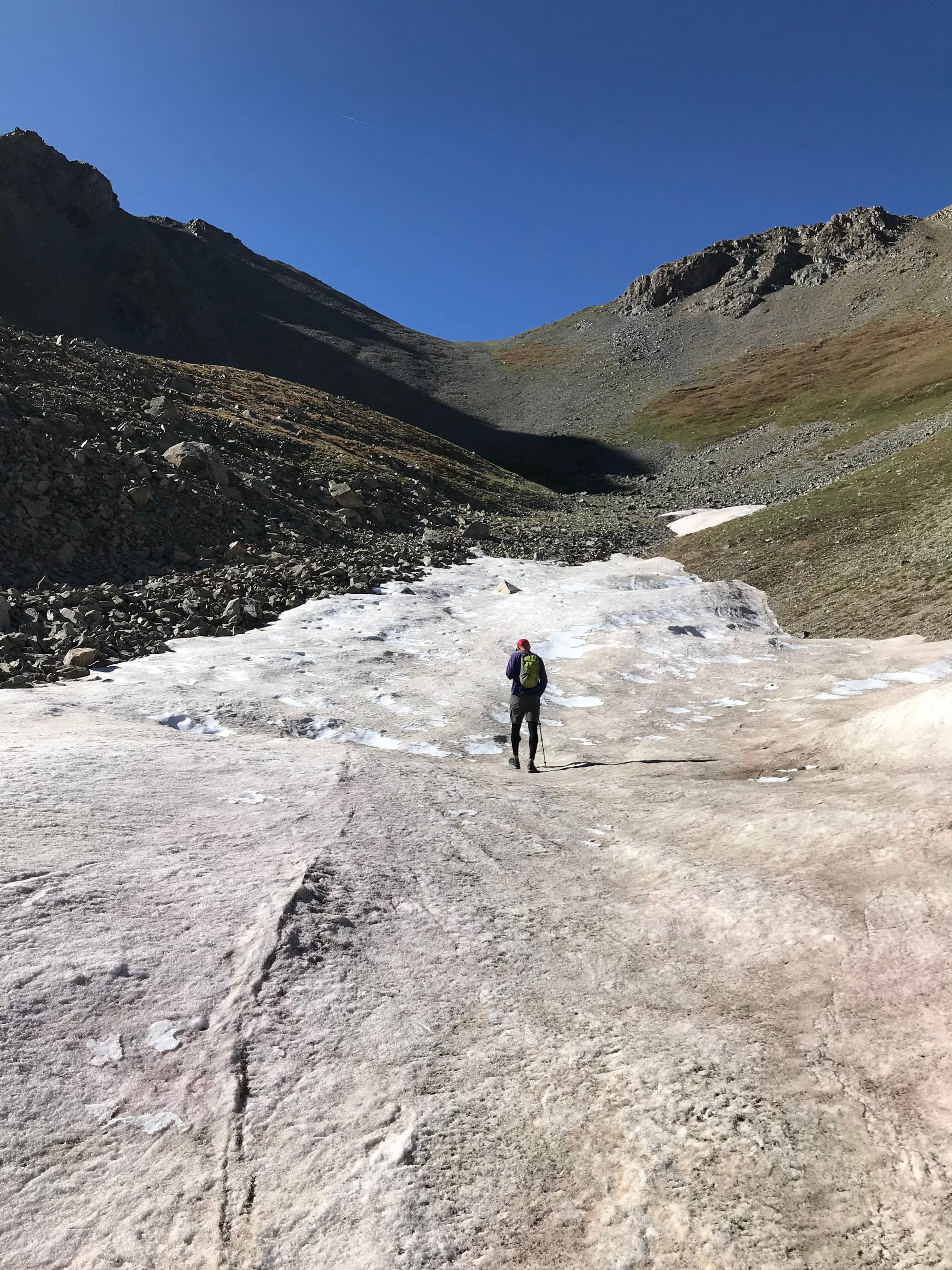 Brian heading to Saddle 13020.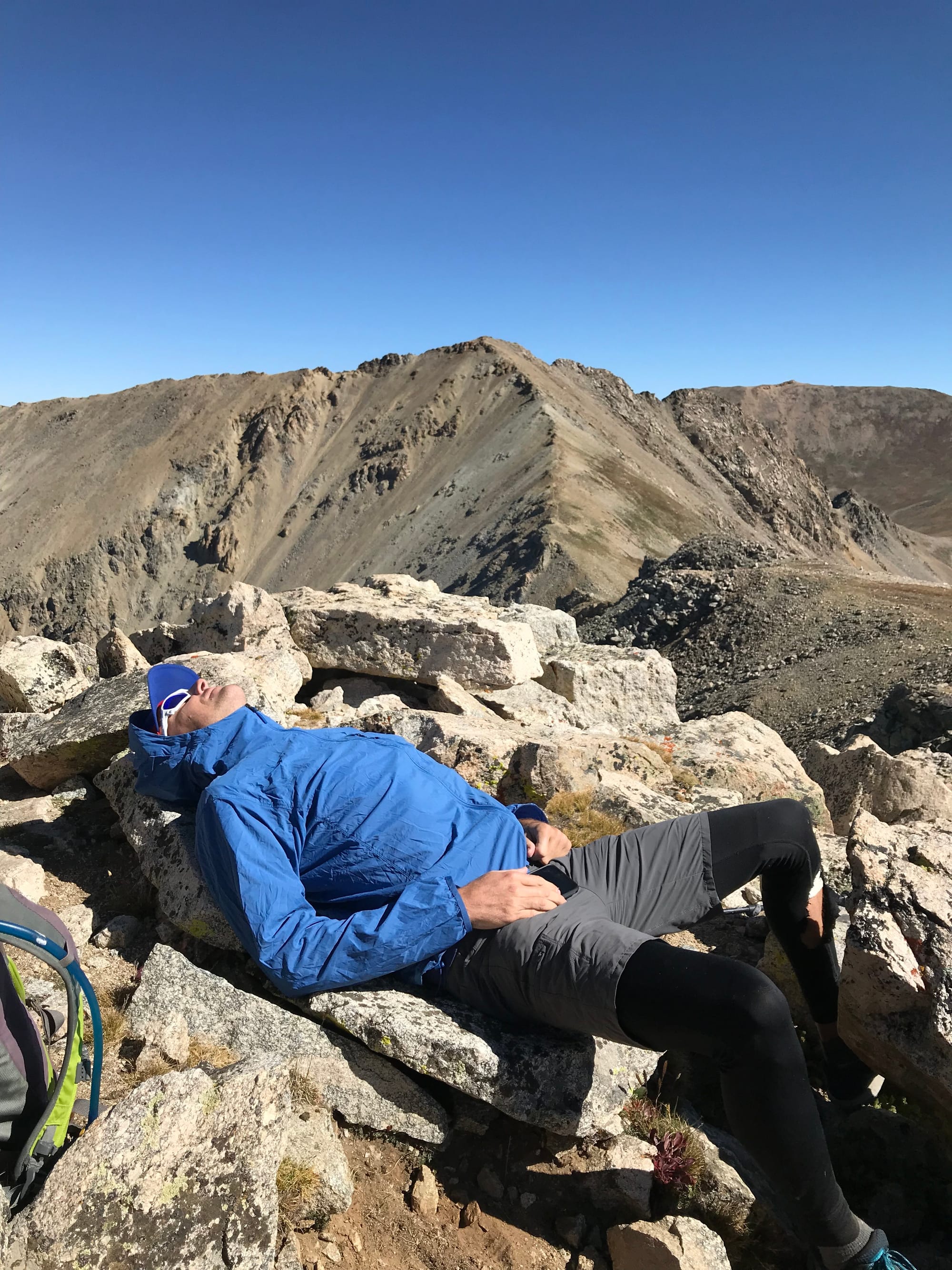 Brian relaxing with Missouri Mountain in the background.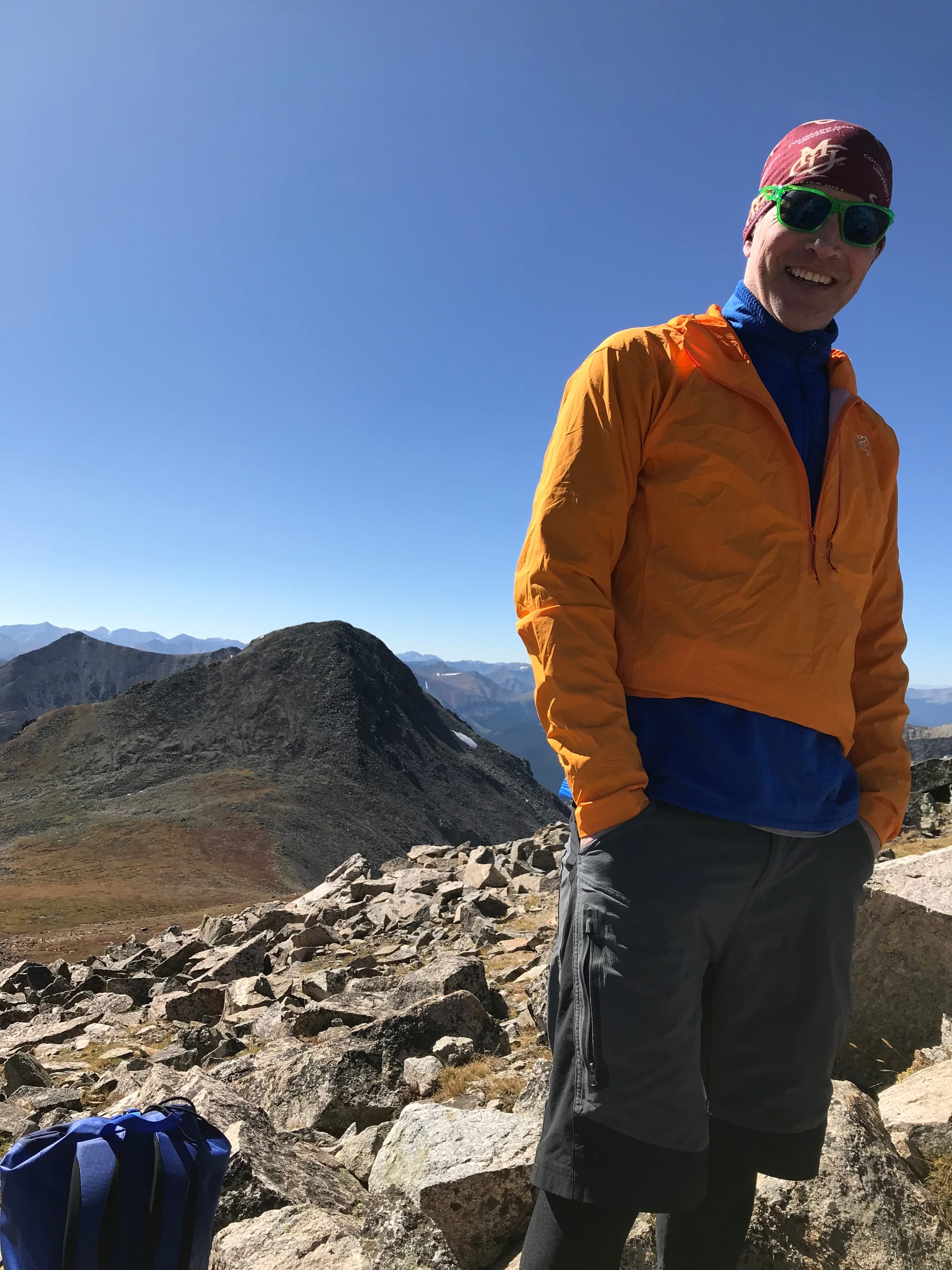 Emerald Peak and James from Iowa Peak.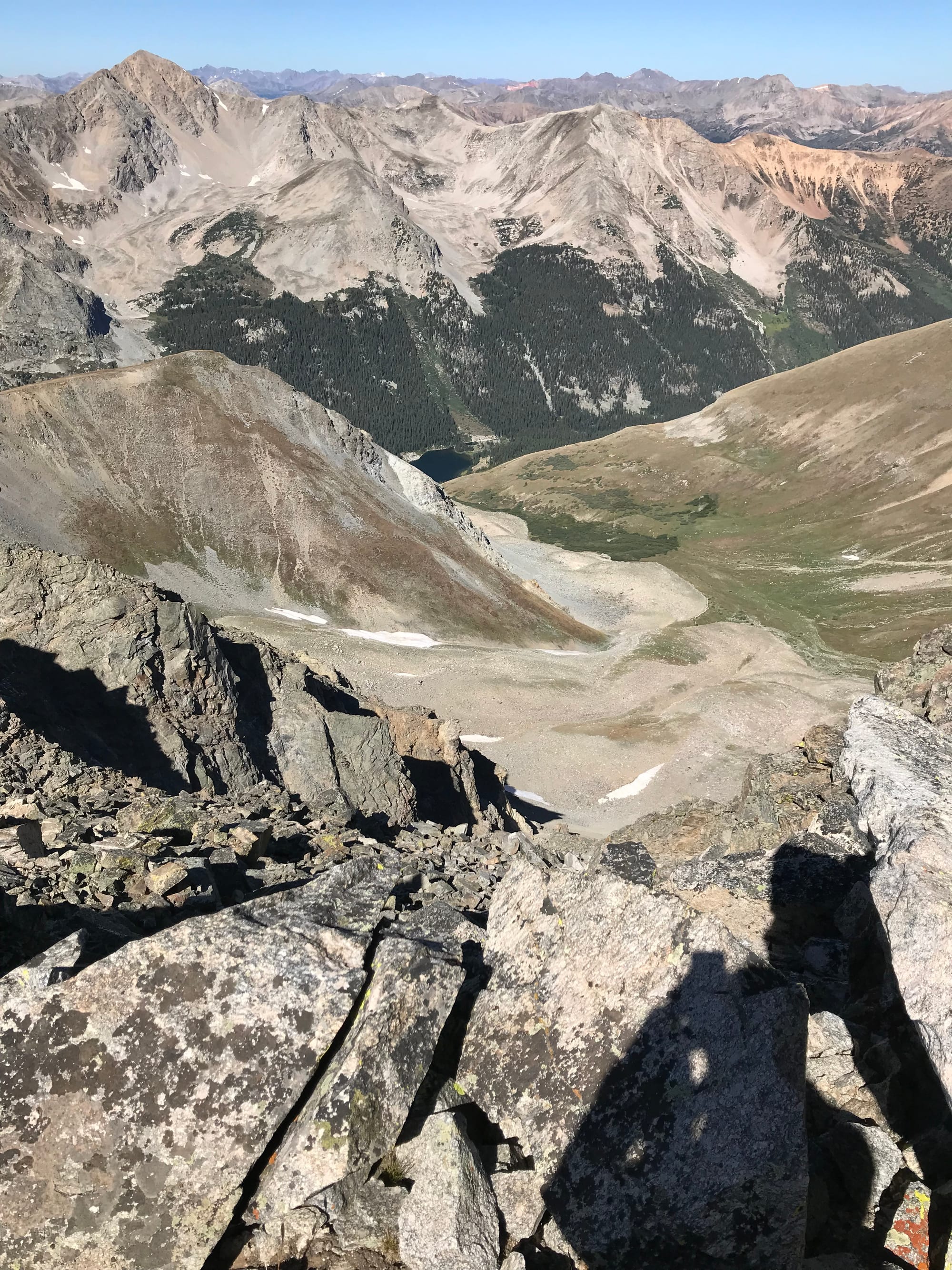 Our approach and hike from Clohesy Lake.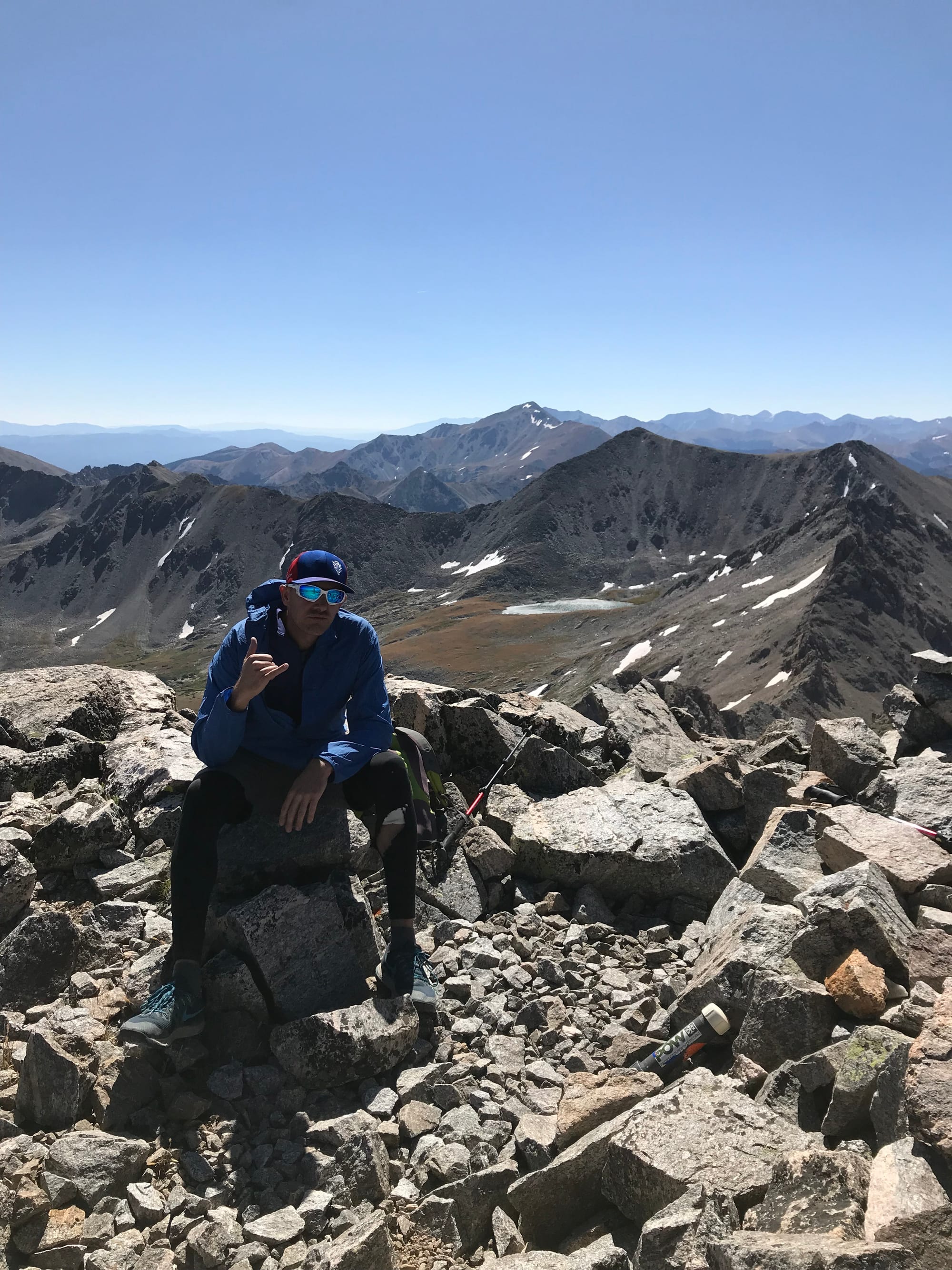 Brian on the summit of Emerald Peak.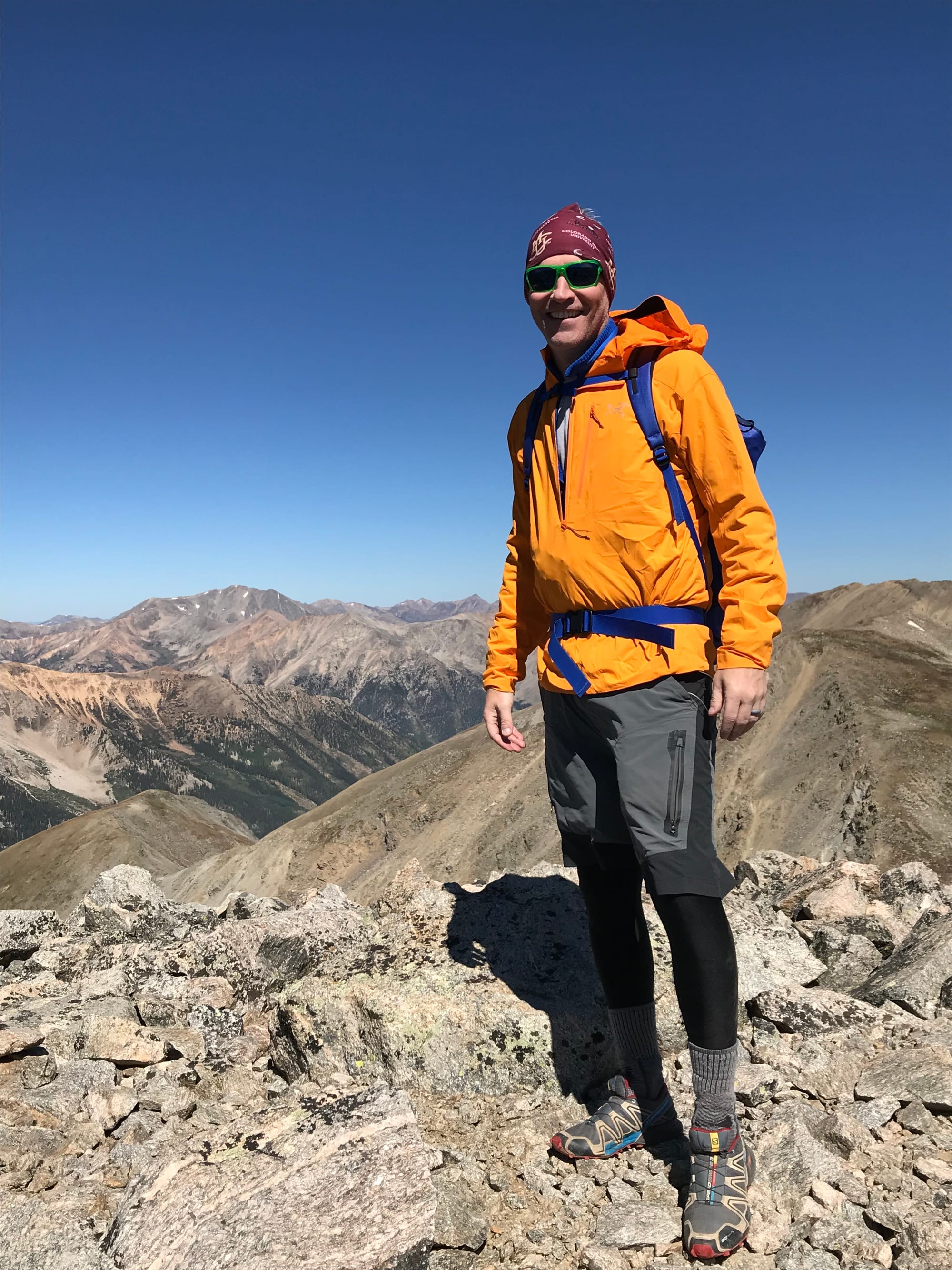 Summit Photo (Emerald Peak)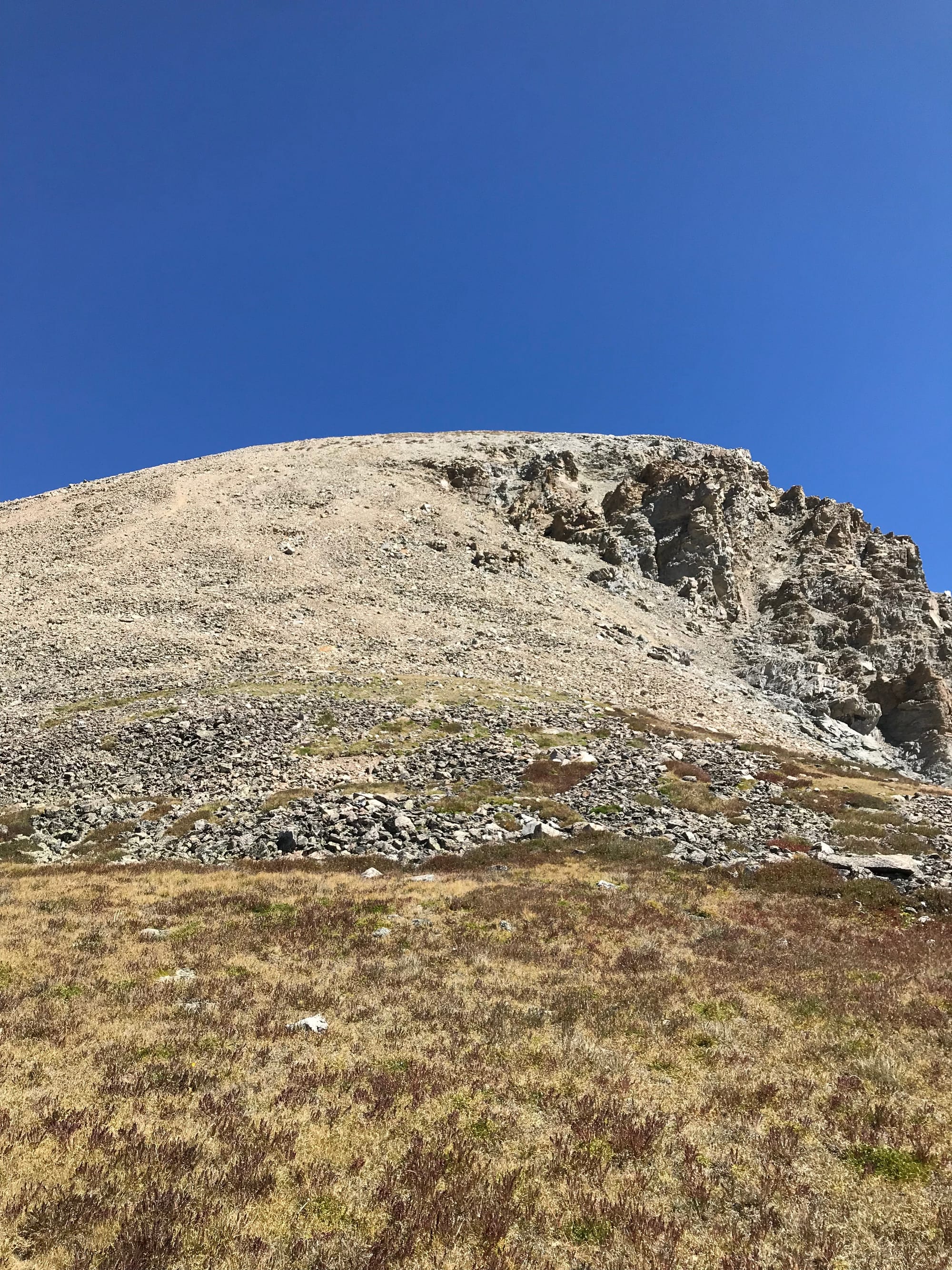 The descent off of Emerald Peak was not very enjoyable.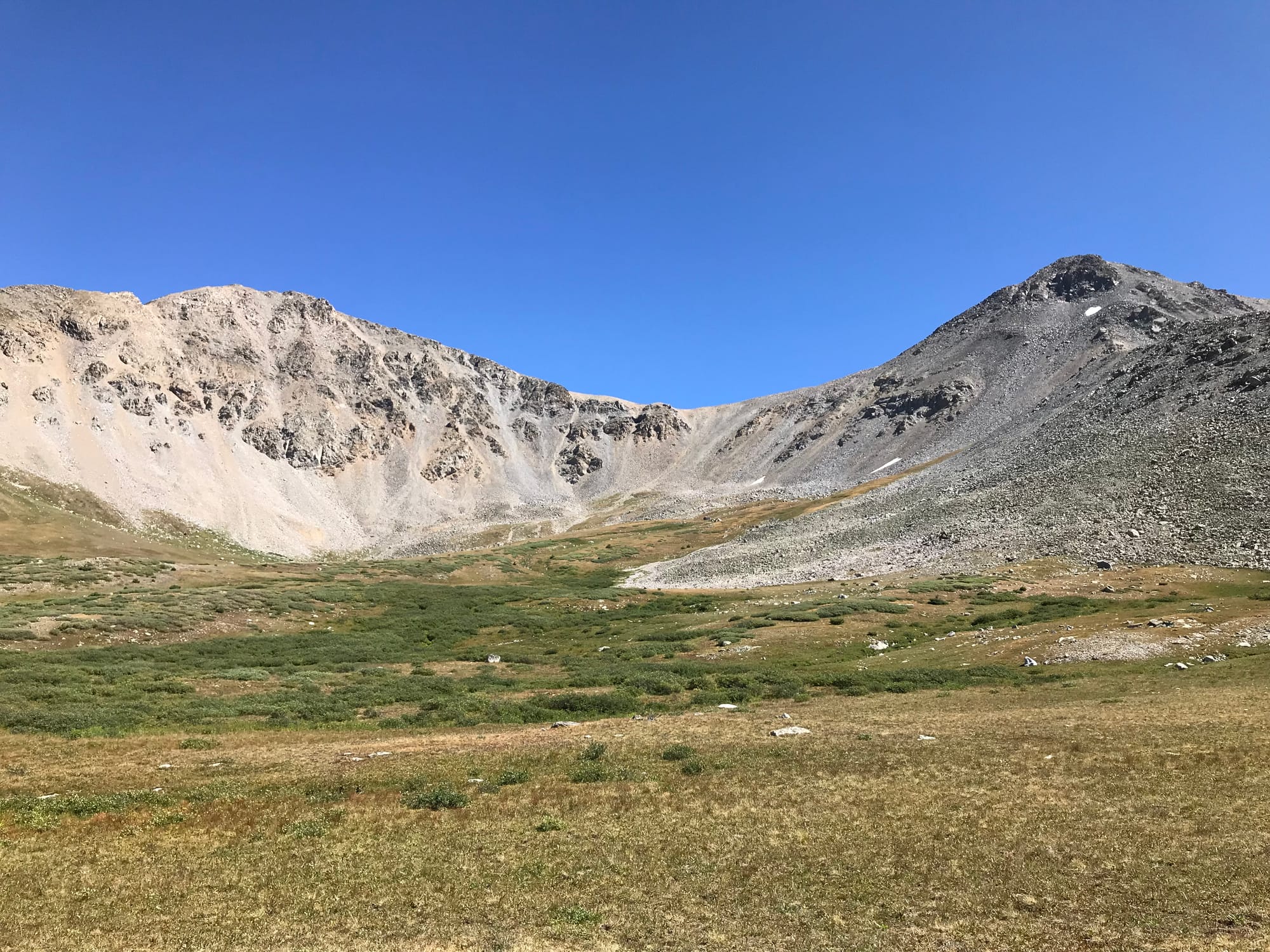 Iowa Peak and Emerald Peak from the the basin to the west.