Statistics
Date - 06/09/2011
Elevation - 12,486'
Route - Flour Power Couloir
Miles - 8.0
Elevation Gain - 3,400'
ACME Mapper - Link
CalTopo - Link
Description
I left home at 1:00 and met Jeff at the Glacier Gorge Trailhead at 3:00 in Rocky Mountain National Park. We hit the trail under foggy conditions with drizzle in the air. Due to the less than clear night, it didn't get very cold and the snow didn't set up well. As a result, we decided not to attempt the shortcut between Glacier Knobs. We wandered around Alberta Falls on various trails until getting back on track and finally making our way to The Loch. There was a significant amount of snow and some formations at the outlet of The Loch looked like mini-icebergs. Snow conditions improved as we gained elevation and worked our way up Andrews Creek to the base of our objective.
As we approached the apron of Flour Power Couloir on Otis Peak, we saw the remains of a big horn sheep that had been funneled down the couloir and then eaten. We geared up at the base of the snow climb and worked our way up the narrow confines of the relatively deeply inset Flour Power Couloir. Snow conditions once again improved greatly as the snow in the runnel of the couloir had not yet seen the sun. We kicked steps and make quick work of the 1,000' couloir. The snow softened considerably for the last 150' as the top of the climb was in the sun for much of the morning.
Jeff and I took a well deserved break on the summit to enjoy the views and get a bite to eat. We descended the west shoulder of Otis Peak down to Andrews Pass where we caught a couple of long glissades down Andrews Glacier to Andrews Tarn and then down to The Gash. After getting near The Loch, we decided to put on snowshoes to assist with the hike out. Once back at the trailhead, we had some cheese and crackers and a celebratory beer before heading back to civilization.
Photos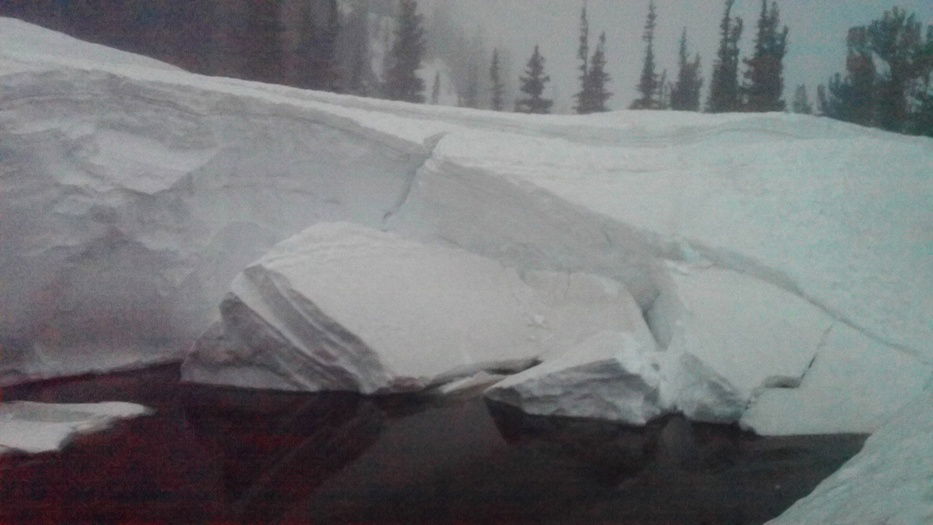 Approach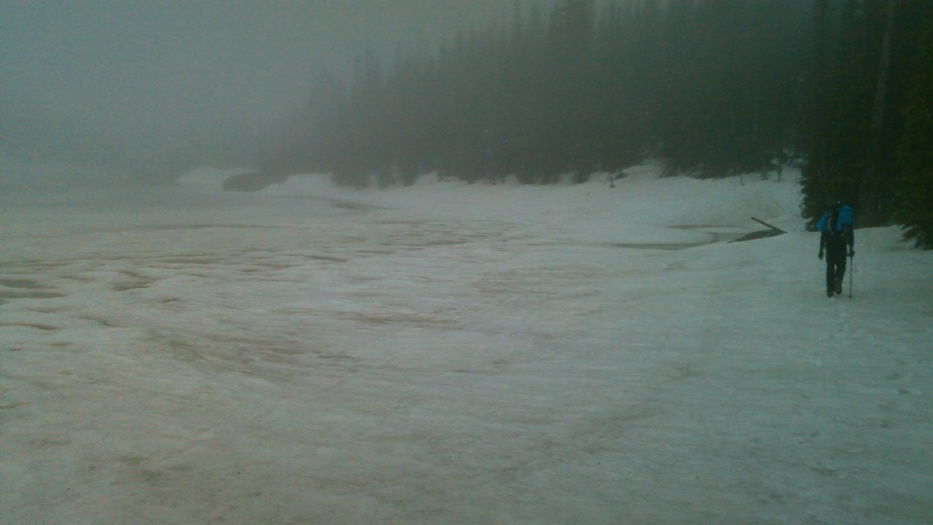 Approach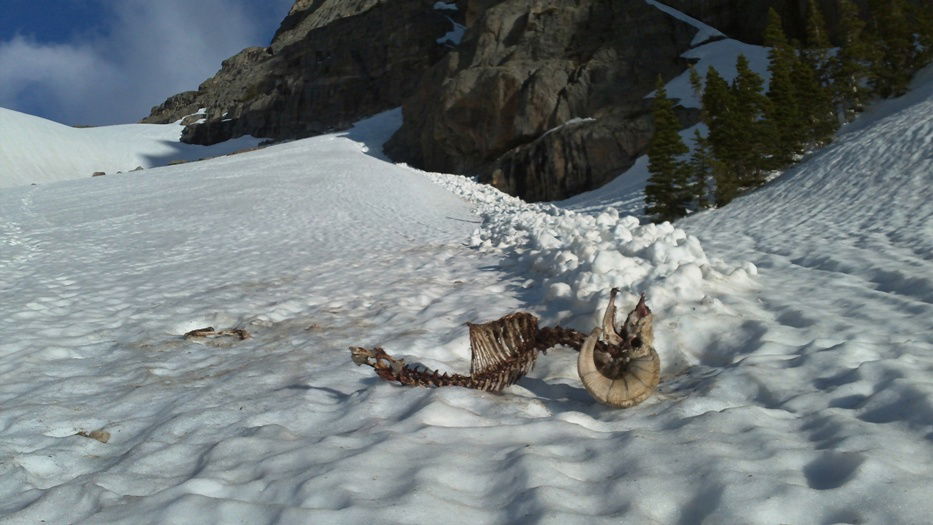 Big Horn Sheep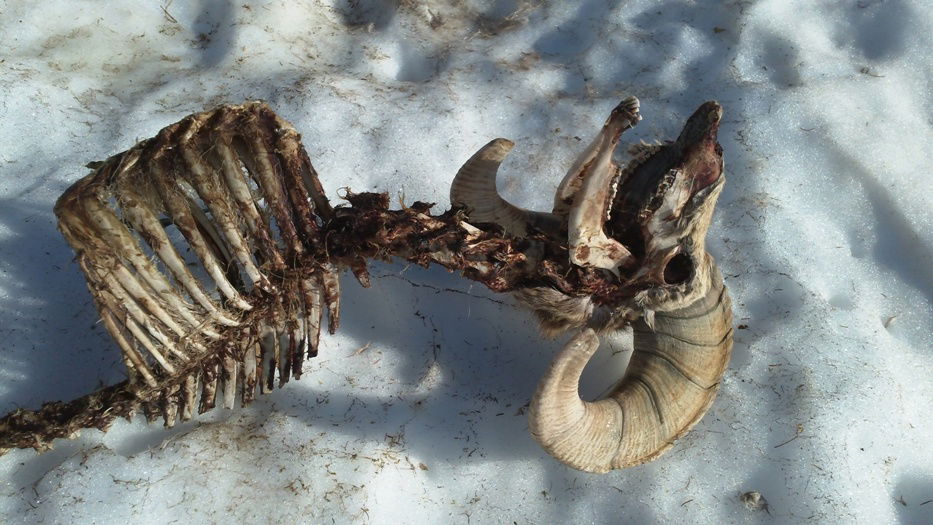 Big Horn Sheep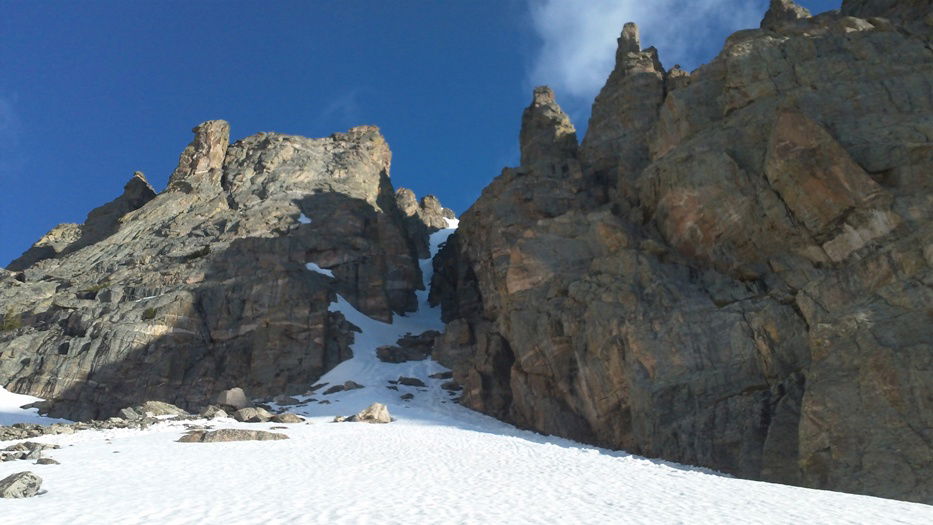 Flour Power Couloir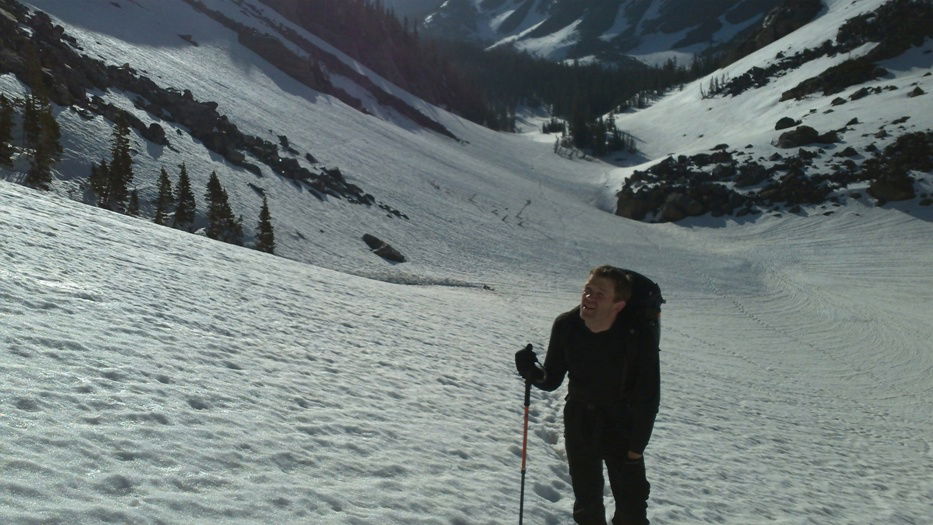 Jeff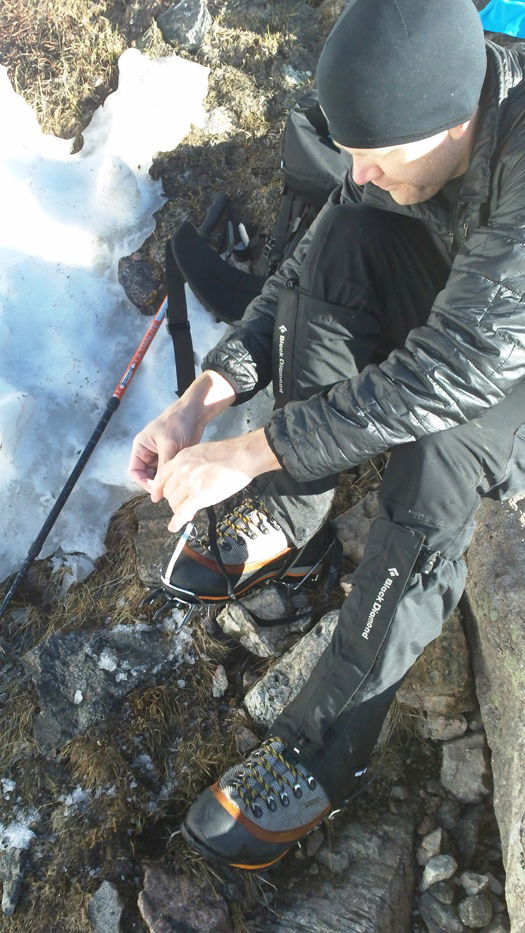 Gearing Up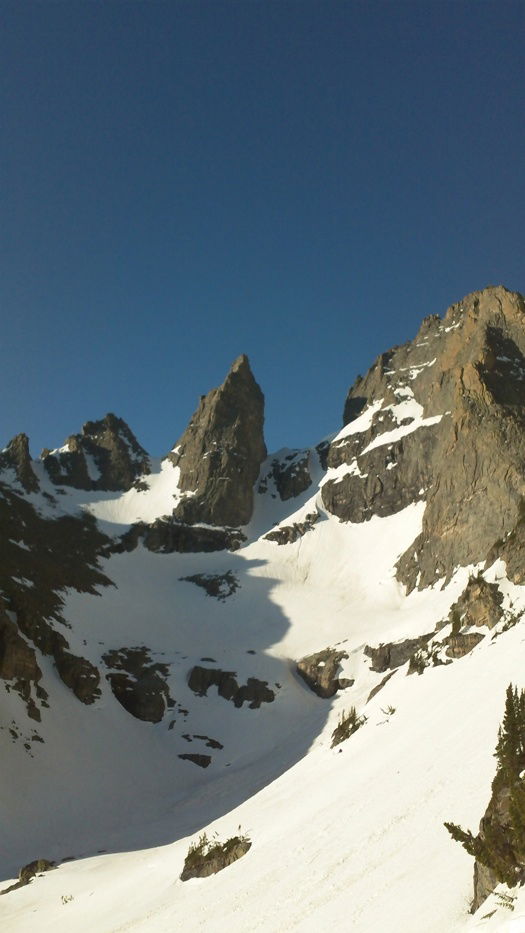 Sharkstooth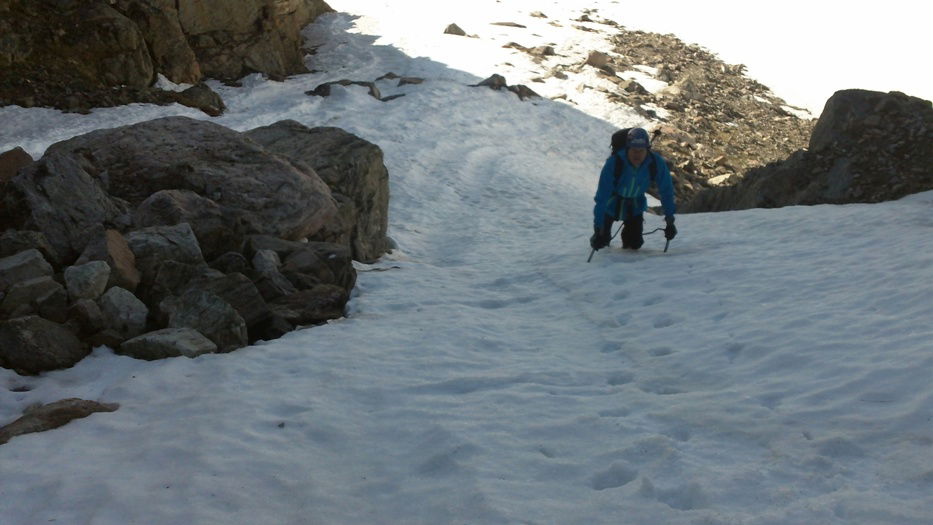 Starting up the Flour Power Couloir.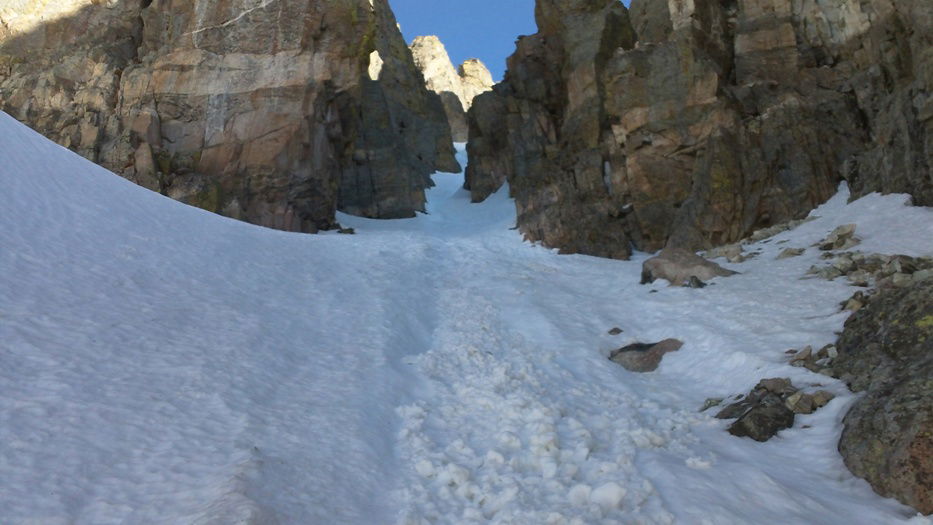 Looking up the snow climb.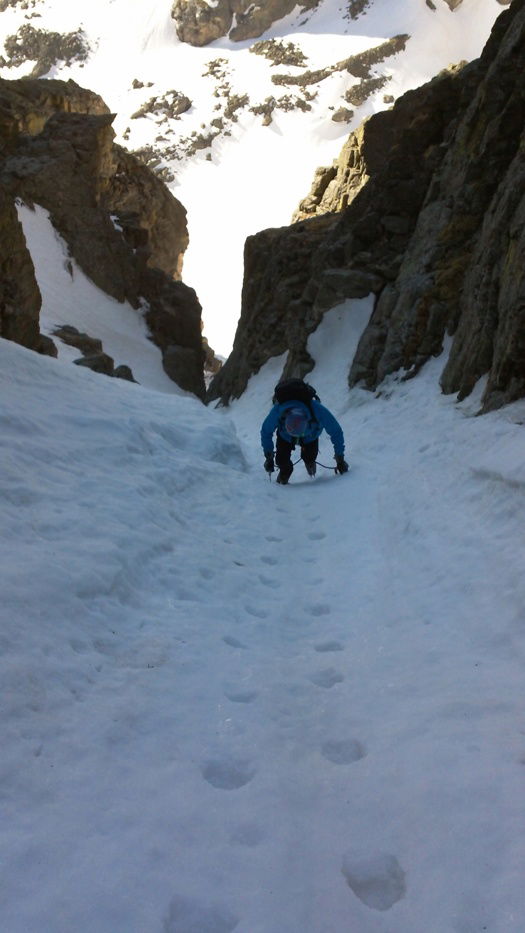 Kicking Steps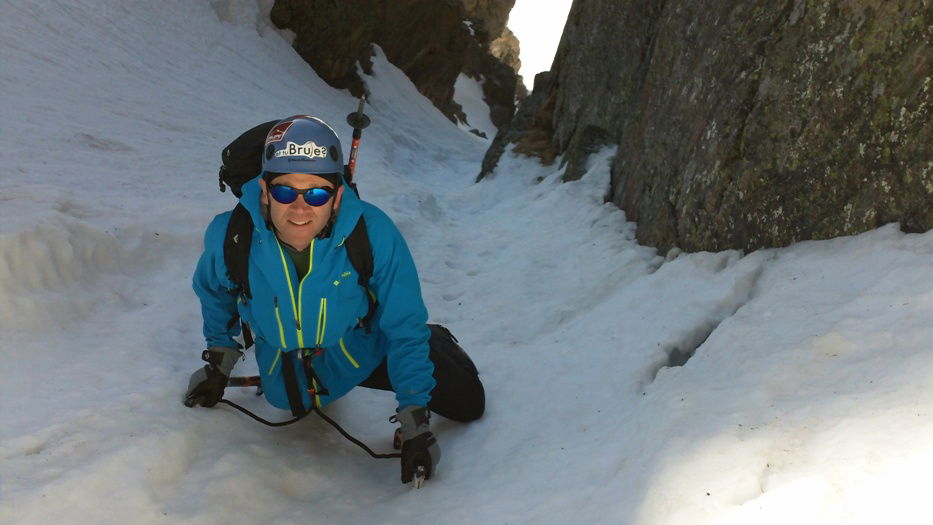 Jeff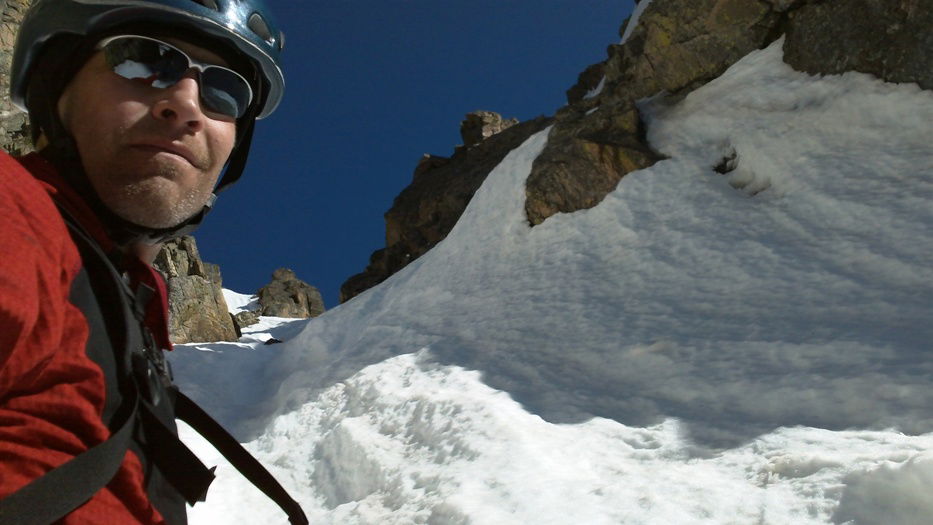 James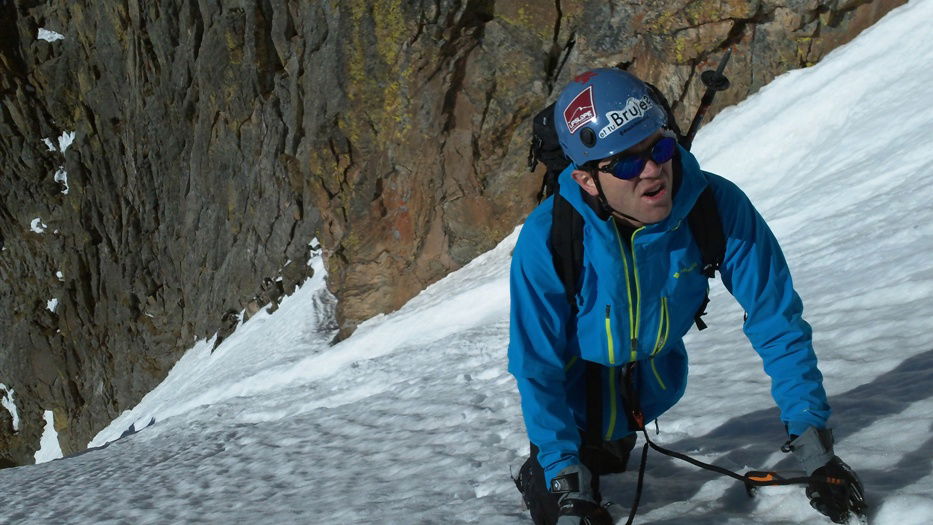 Jeff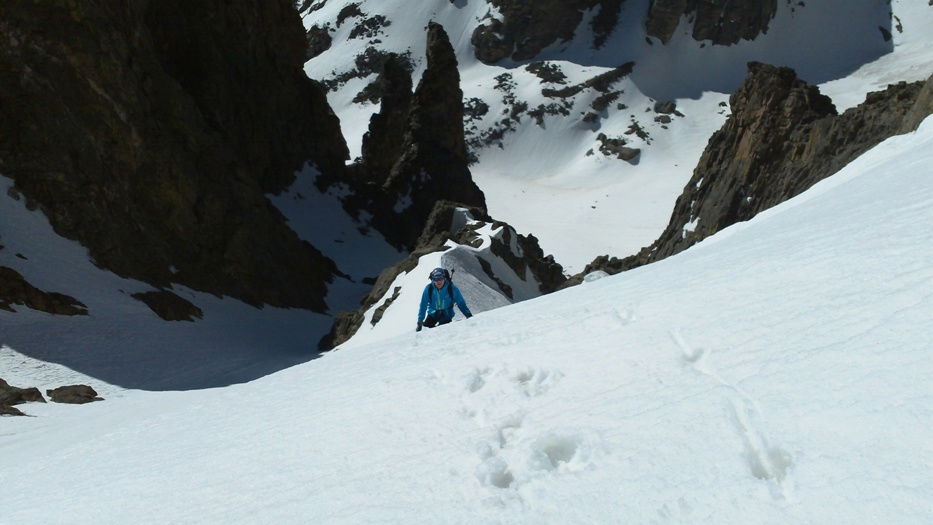 Jeff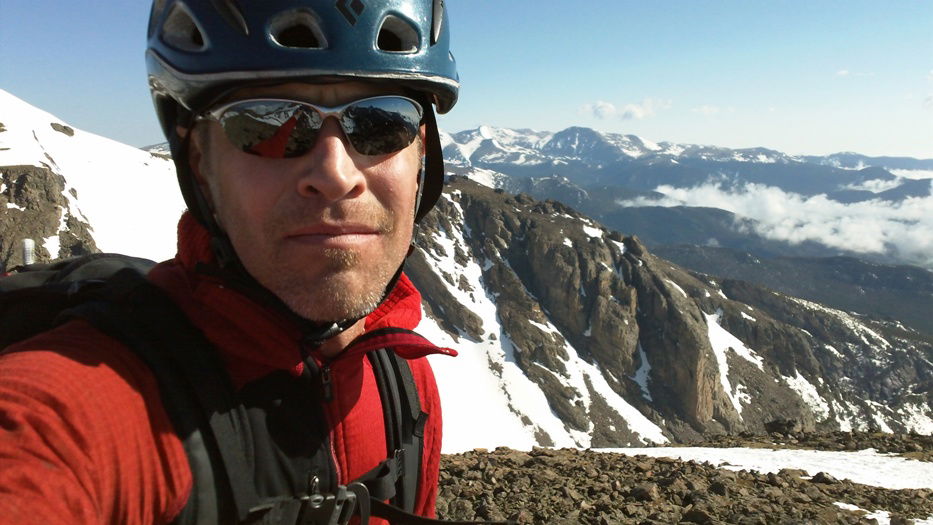 Summit Photo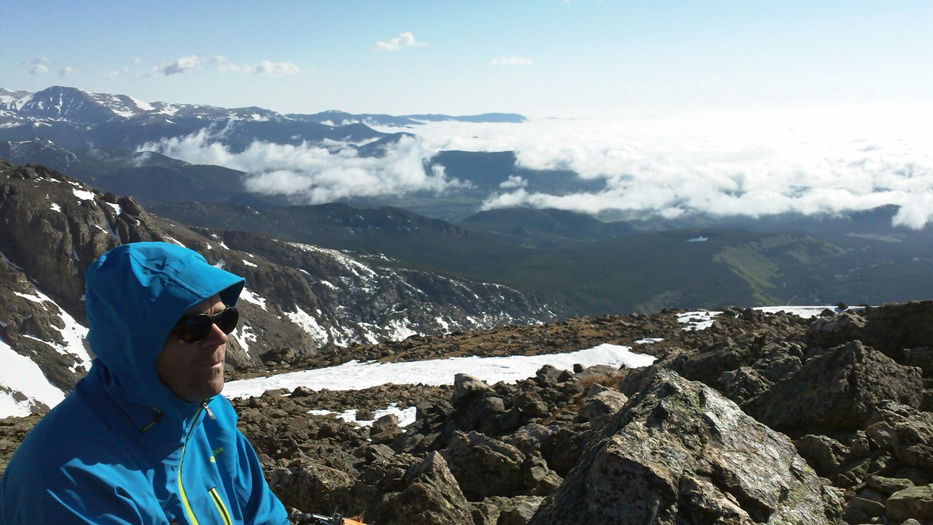 Jeff on the summit of Otis Peak.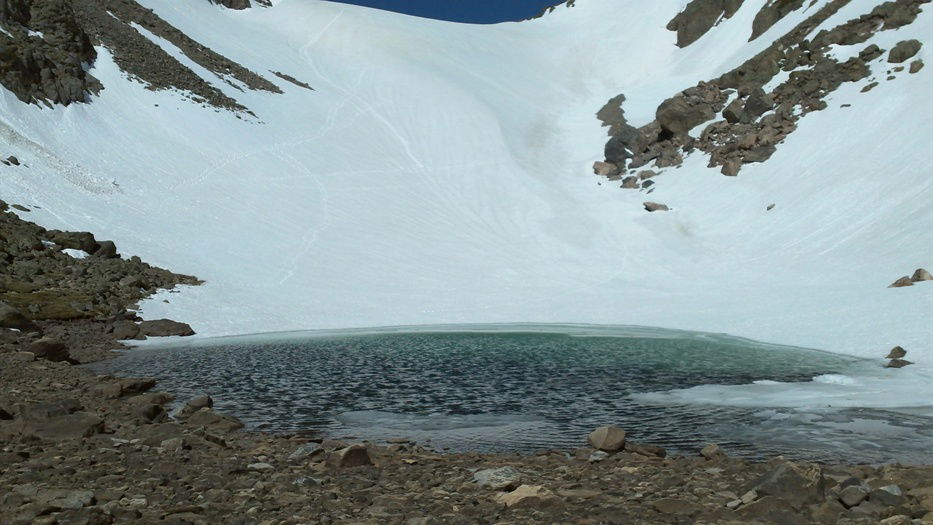 Andrews Glacier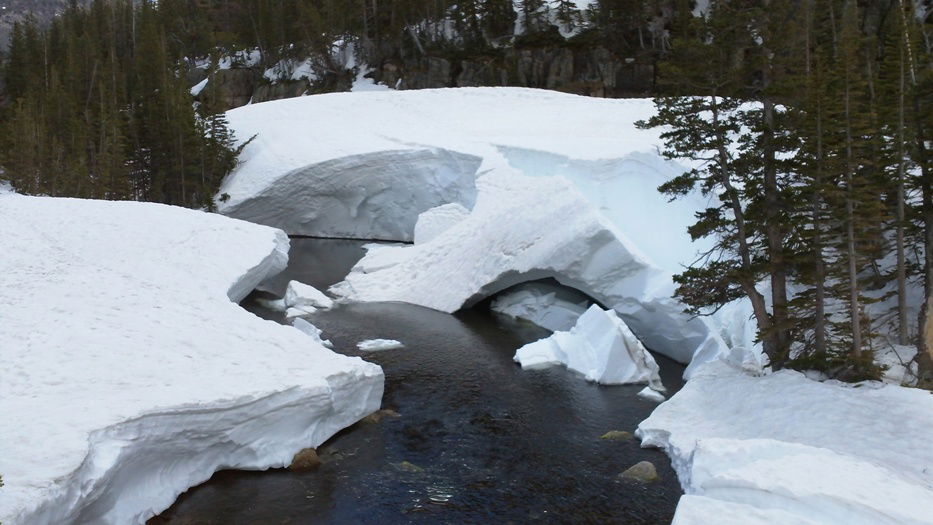 Descent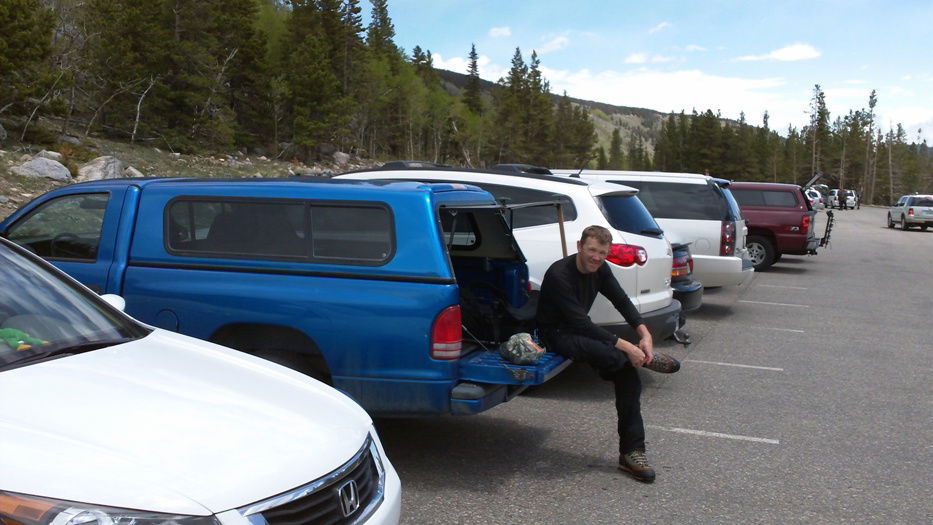 Glacier Gorge Trailhead