Statistics
Date - 06/08/2008
Elevation - 6,950'
Route - Bakers Way
Miles - 2.0
Elevation Gain - 1,200'
ACME Mapper - Link
CalTopo - Link
Description
Since we ended up back in Denver, Colorado, before 7:00 after getting weathered off of St. Marys Glacier, we decided to try and salvage the day. We returned home and quickly picked up a rope and our rock shoes. The weather on the drive to Boulder, Colorado, wasn't totally promising, but it did hold a few patches of blue sky. Once at Chautauqua Park, we were confident we'd be able to climb the First Flatiron despite the fact that I almost nodded off a couple of times on Highway 36. The approach went relatively fast and before we knew it, we were to the base of Bakers Way. Jeff had recently climbed the route and was willing to return to it to provide me an opportunity to climb it. I started off the climb, and we swapped leads for the entire 8 pitch route. Jeff guided me through my pitches. The first pitch was short, the second had significant rope drag, the third was pretty much just 3rd class scrambling, while the forth gained the ridge. The fifth probably had the crux, while the sixth, seventh, and eighth simply followed the north ridge to the summit of the First Flatiron. The descent only requires one rappel and then it's a trail all the way back to the parking lot. I had a fun time on a day that nearly went to waste.
This climb is rated 5.4 with a couple of fairly short pitches. The statistics above are estimates along with the actual elevation of the First Flatiron on my peak list. I'm not entirely sure if it would be considered a summit or not. I think we round tripped it from car to car in 5 hours and 30 minutes. I started off taking a few photos, but as the climb progressed I basically stopped. Once we gained the ridge, the wind was strong and communication was difficult so I guess documenting the climb became less of a priority.
Photos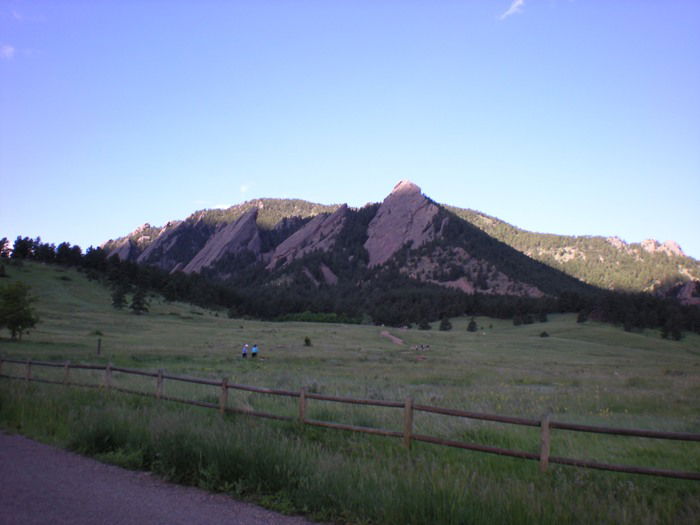 Flatirons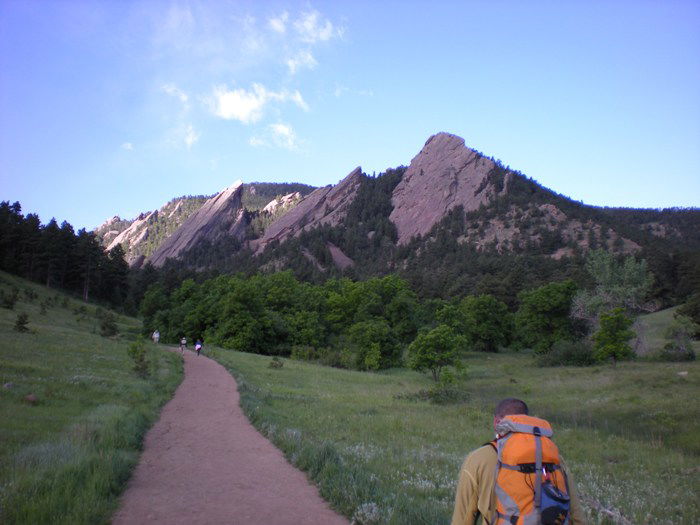 Approach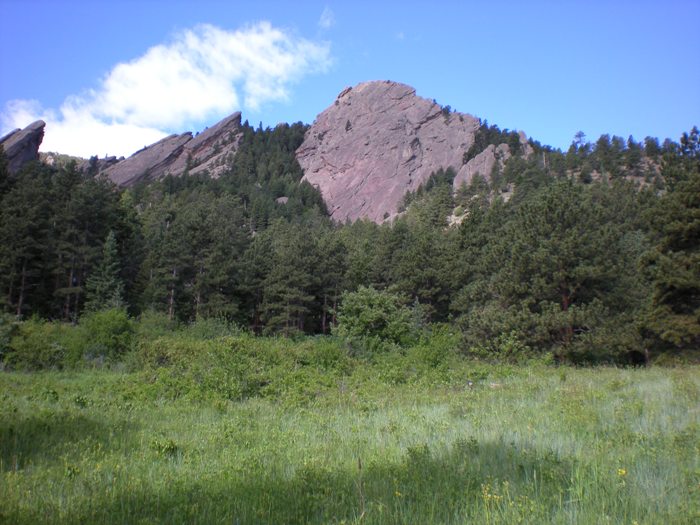 First Flatiron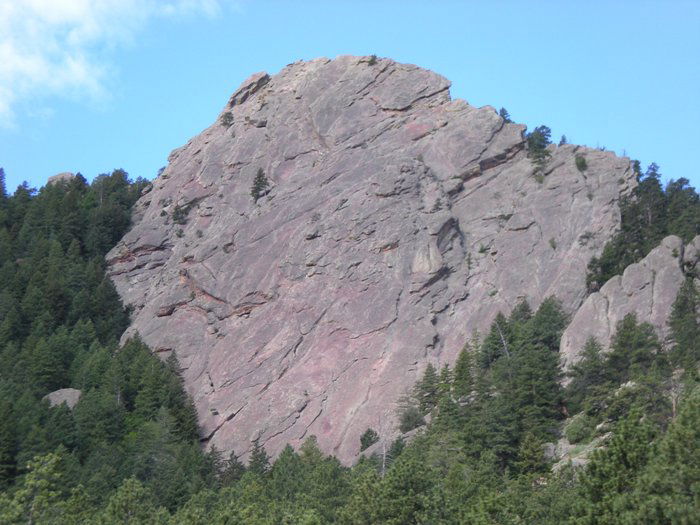 First Flatiron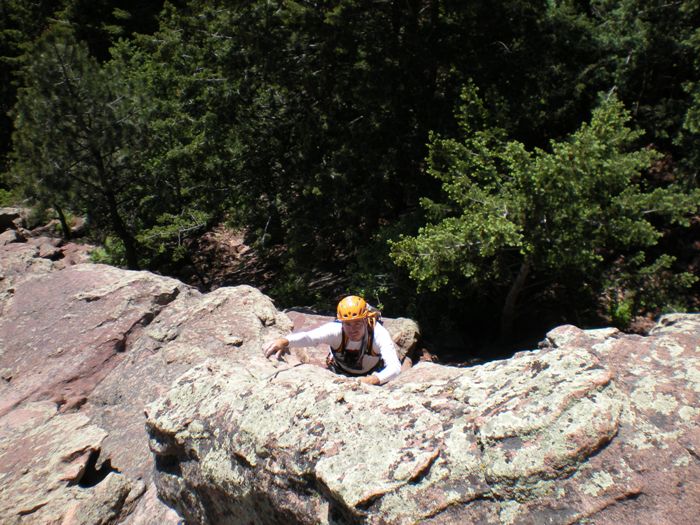 Jeff on pitch 1.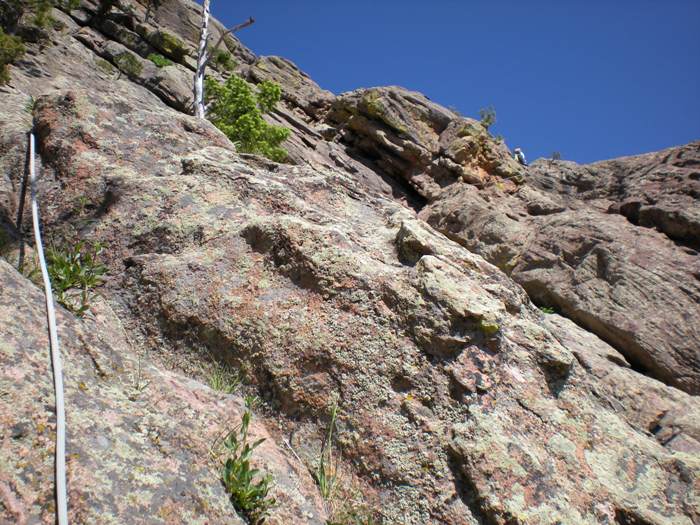 Jeff leading pitch 2.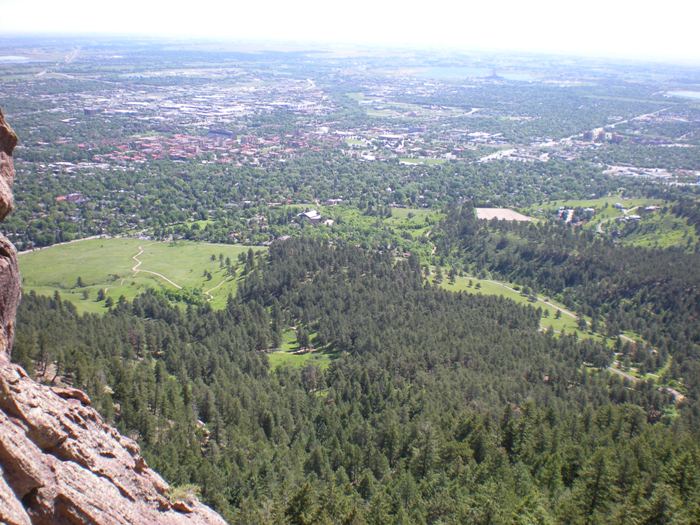 Boulder, Colorado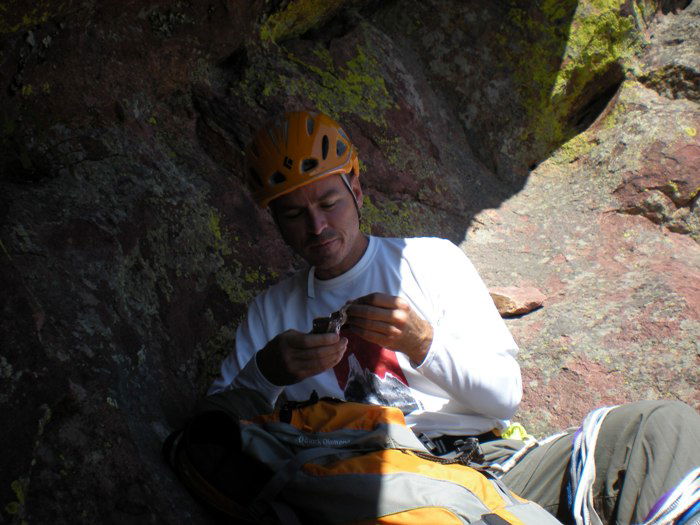 Snacktime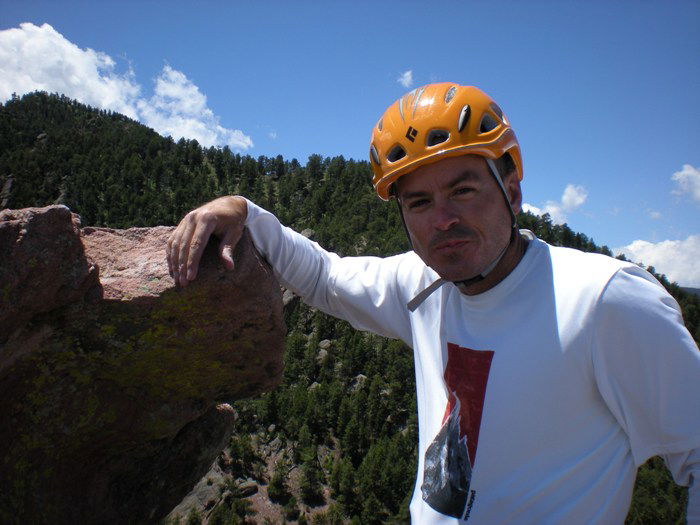 Jeff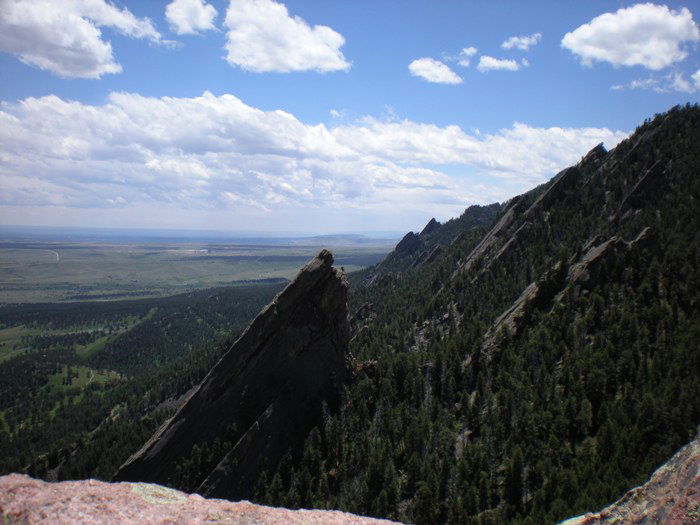 Third Flatiron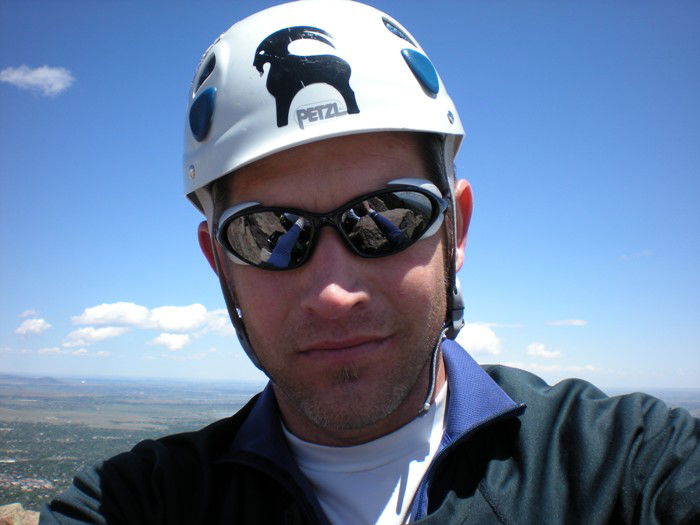 Summit Photo