Statistics
Date - 10/13/2007
Elevation - 6,950'
Route - East Face
Miles - 2.0
Elevation Gain - 1,200'
ACME Mapper - Link
CalTopo - Link
Description
I had been wanting to climb the Third Flatiron for quite some time, so when Jeff invited me along to attempt it, I quickly said yes. Jeff had already done the climb a couple of times which reduced any anxiety I had about the day. We did the standard east face route finishing on the north side of the Gash. The climb is rated 5.4, but was pretty easy with eye bolts at the top of four of the six pitches. In addition, a couple of the pitches were fairly short. The statistics above are estimates along with the actual elevation of the Third Flatiron on my peak list. I'm not entirely sure if it would be considered a summit or not. We swung leads and for our first time climbing together, I thought we were fairly efficient. It took us 1 hour and 45 minutes from the base of the climb to the top. We round tripped it from car to car in 4 hours and 20 minutes. Surprisingly, there wasn't another climber on the route the whole time we were up there. We were back in Highlands Ranch, Colorado, by noon.
Photos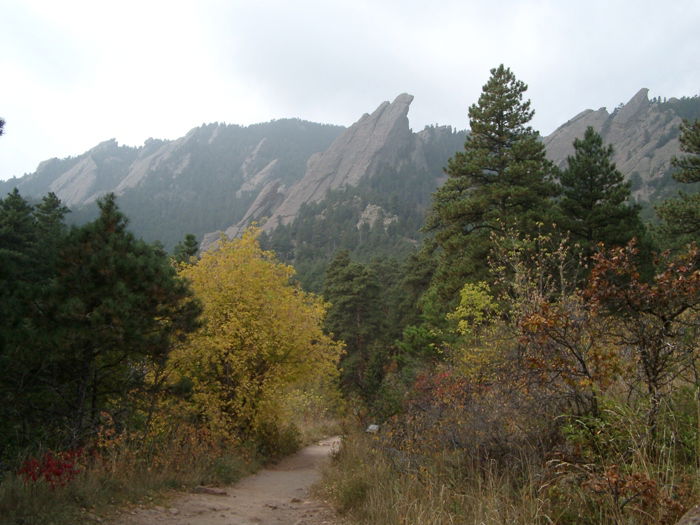 Third Flatiron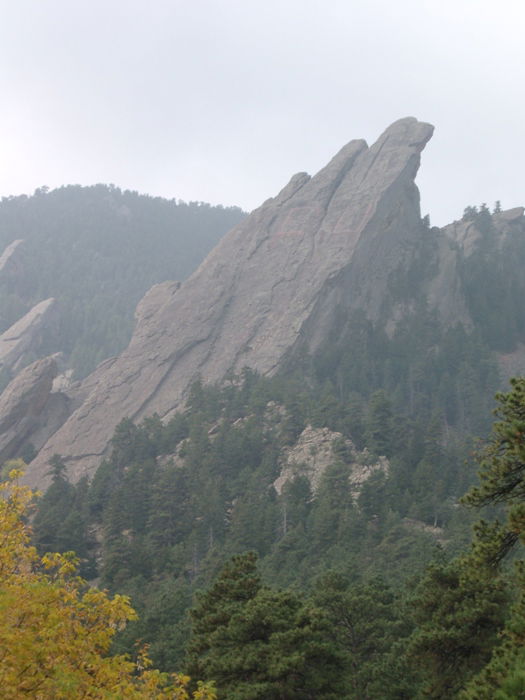 Third Flatiron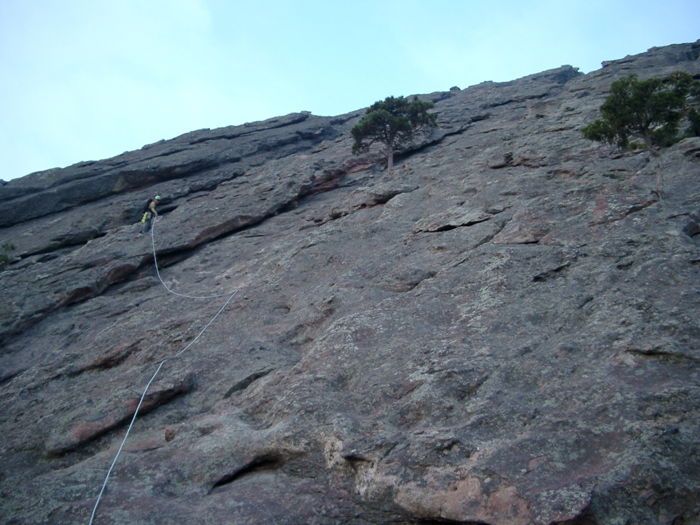 Jeff near the top of pitch 1.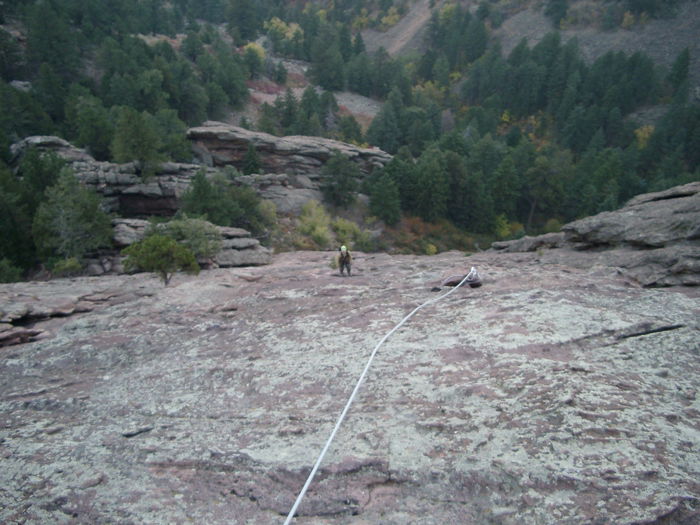 Looking down from the top of pitch 2.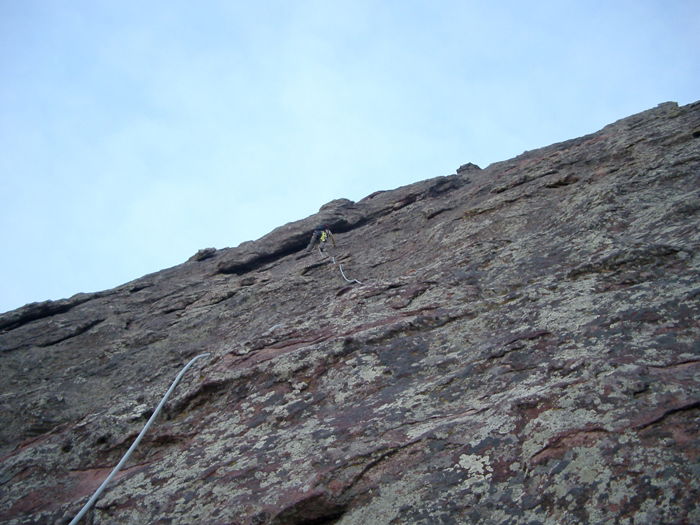 Jeff near the top of pitch 3.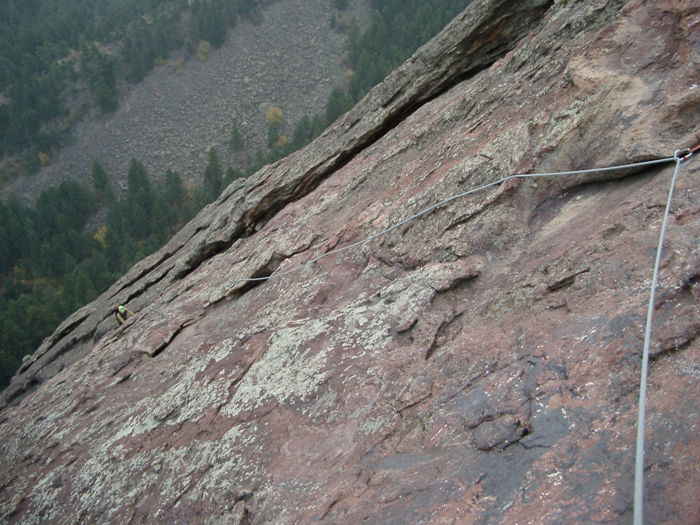 Looking down from the top of pitch 4.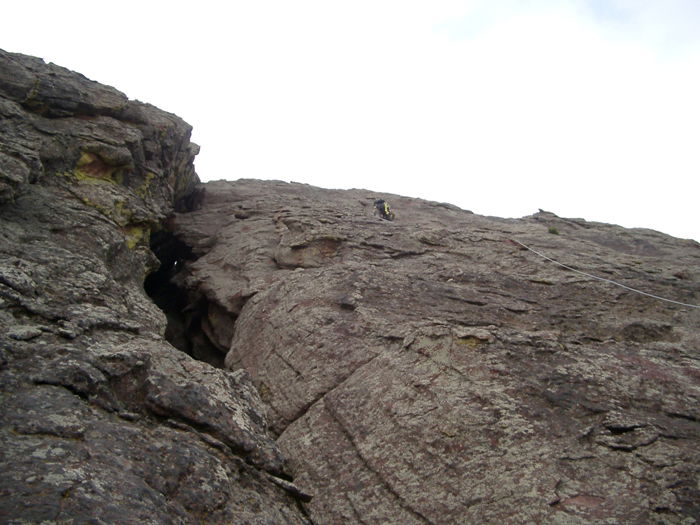 Jeff climbing pitch 5.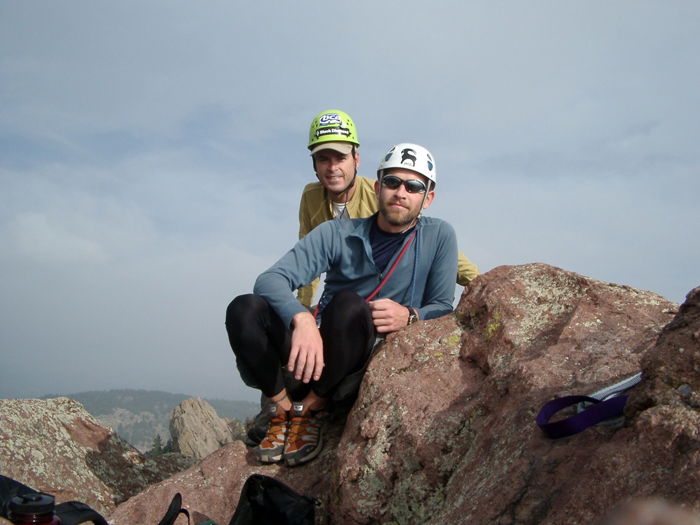 Group Summit Photo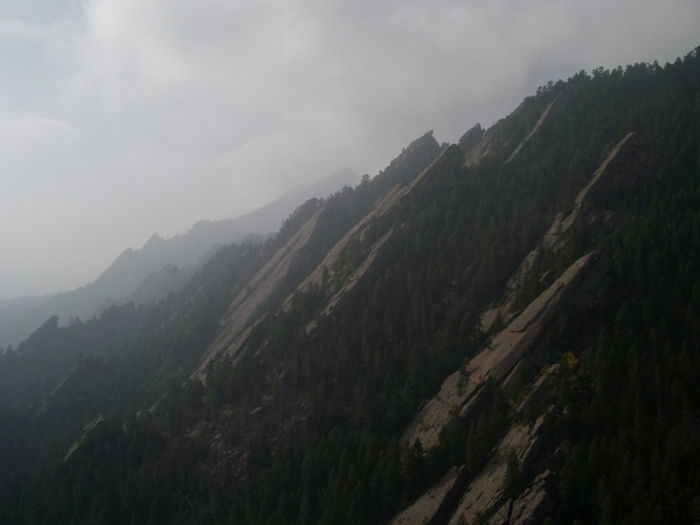 Views to the south.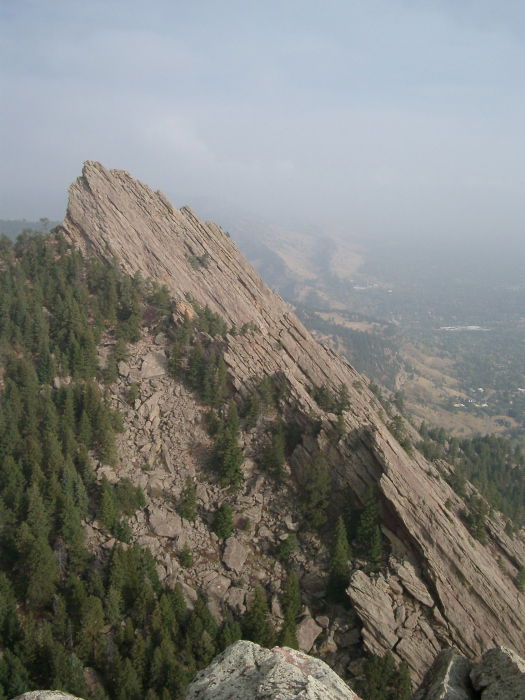 Views to the north.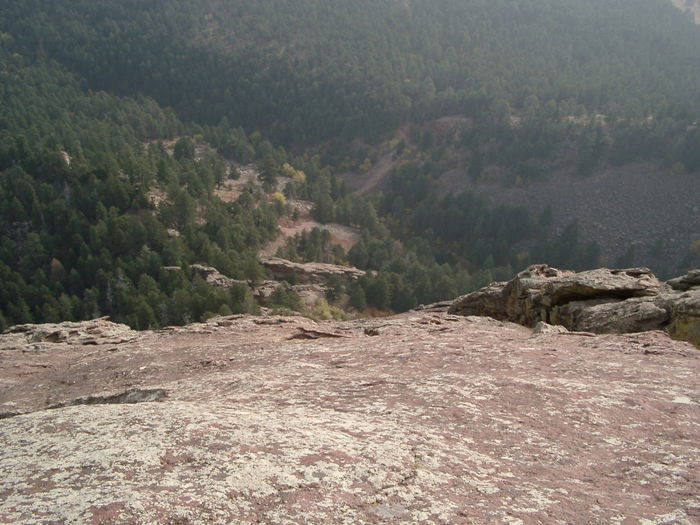 Looking down the Third Flatiron.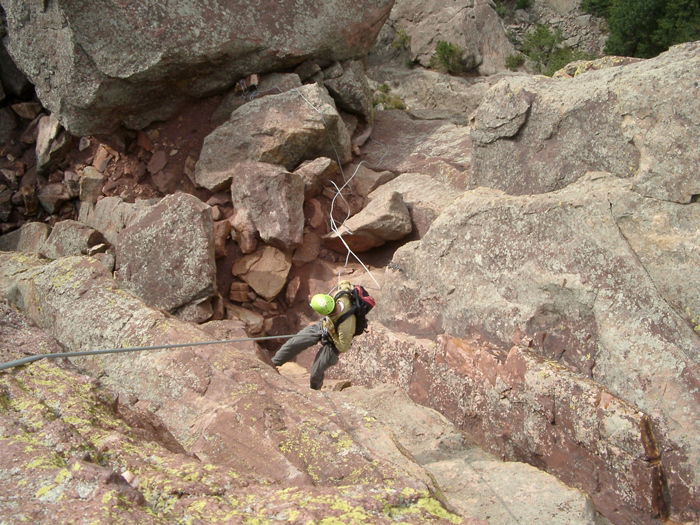 Jeff on rappel.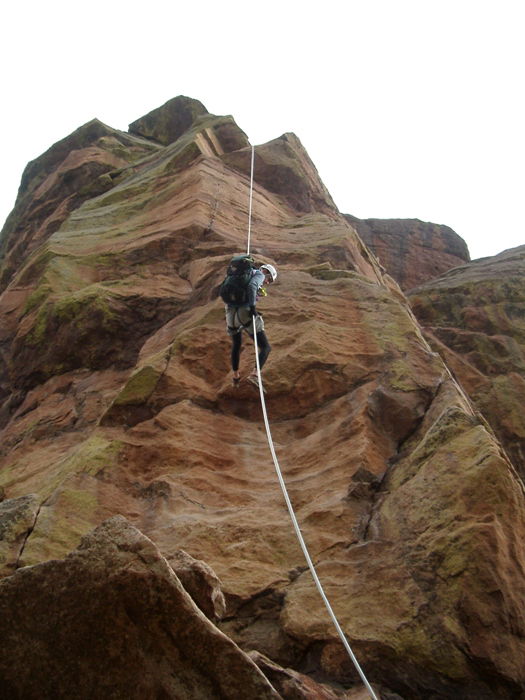 James on rappel.