Statistics
Date - 03/24/2007
Elevation - 8,800'
Route - Hidden Falls
Miles - 2.0
Elevation Gain - 500'
ACME Mapper - Link
CalTopo - Link
Description
As we pulled out of Denver, Colorado, around 6:30, the weather didn't look promising with a lot of raining. We decided to continue with our plans to head into Rocky Mountain National Park to go ice climbing at Hidden Falls. A short time past Lyons, Colorado, the rain turned to snow and we became a bit more optimistic. We failed to read much about the approach and ended up bushwhacking a bit before finally making it to the falls.
Since Brian didn't have an opportunity to lead on our last outing to Lincoln Falls, he took the sharp end of the rope. The bottom third of the falls is easy climbing. After this it becomes more steep for the middle third and then is fairly stiff near the top. Although the ice was beaten out, it was still fairly difficult climbing. Brian did an awesome job leading the pitch and brought me up after setting an anchor on a couple trees at the top of Hidden Falls.
We rappelled down and then just had fun the rest of the day top-roping. A group set up a second rope and we switched off for a while, which allowed us to climb different lines. It snowed heavily all day, but the temperature was warm. We certainly got wet, but had a good day ice climbing. Brian was fairly disappointed when we got back to the parking lot and no one was around to see him all geared up (helmet still on), but he got over it quickly once we opened a Dogfish Head Indian Brown Ale.
After climbing, Brian and I went back to Denver, Colorado, and cleaned up for the NCAA hockey west regional game at the Pepsi Center between Michigan and North Dakota. I graduated from UND and Brian is from Michigan. We were actually five minutes late and missed four goals in that time. I thought the Fighting Sioux were going to get killed, but they came back and won 8 to 5. Tonight, they beat the Minnesota Gophers 3 to 2 in overtime to head back to the Frozen Four for the third straight year. They haven't had a national championship since 2000, so maybe they can upset Boston College and win this year.
Photos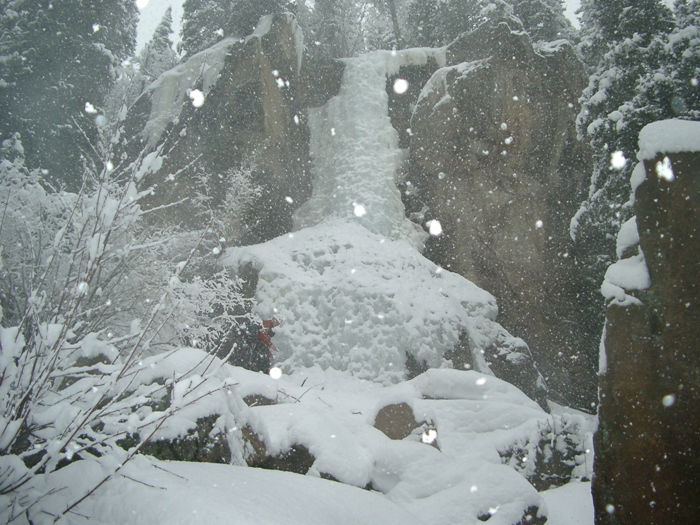 Hidden Falls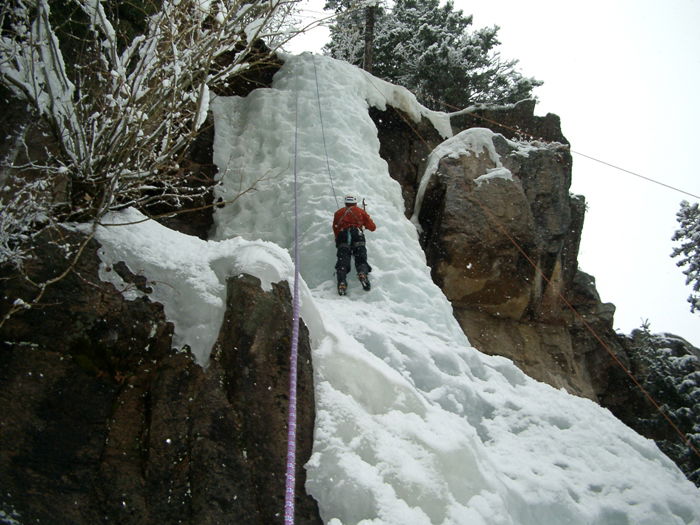 Brian
Brian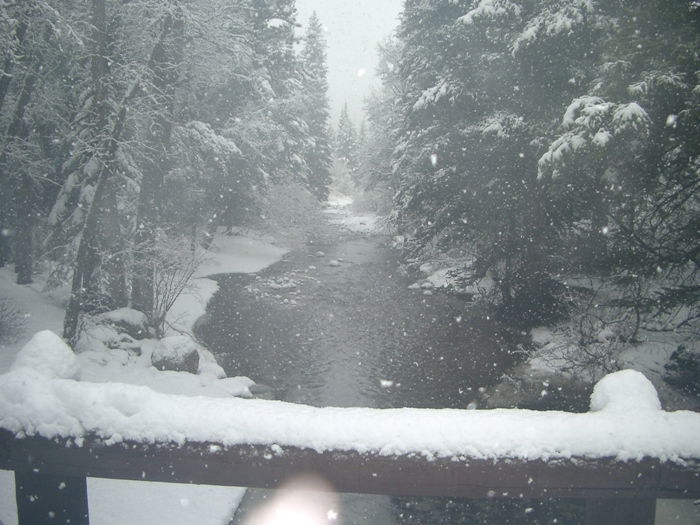 Creek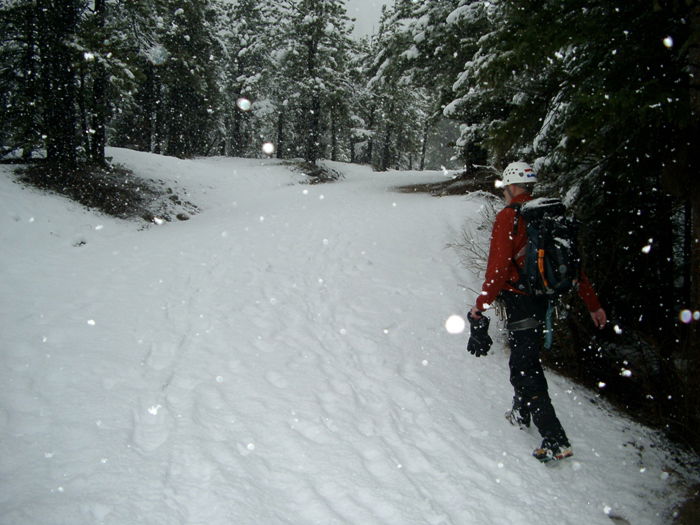 Approach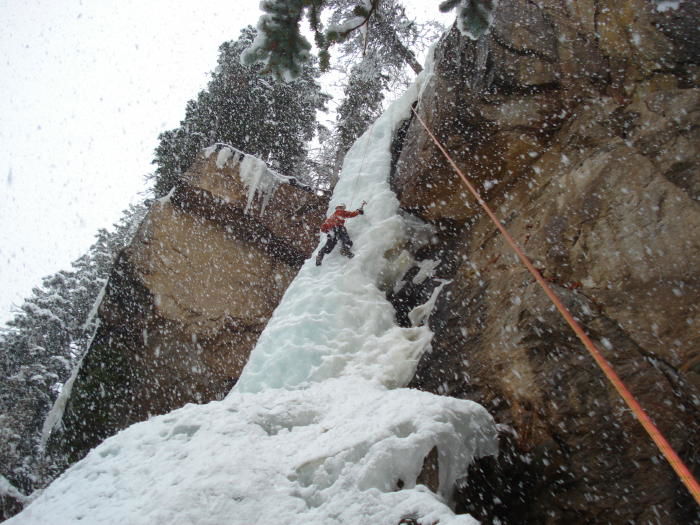 Brian