Statistics
Date - 05/28/2006
Elevation - 13,502'/13,397'
Route - South Arapaho Traverse/Skywalker Couloir
Miles - 7.5
Elevation Gain - 3,800'
ACME Mapper - Link
CalTopo - Link
Description
The last minute plan for Sunday was to climb Skywalker Couloir on South Arapahoe Peak. This plan was solidified after reading a current trips. My climbing partner couldn't go, so I was off to the Indian Peaks by myself. This particular climb has a lot to offer including a short approach, a steep snow climb, a fun ridge traverse, and two peaks.
I slept in until 4:00 and was hiking by 6:20. The road was open all the way to the 4th of July Trailhead and for the most part, the trail was snow free or well packed. When I reached the apron of the couloir, Matt and Mark were preparing for the climb, so I asked if I could tag along. They quickly agreed and we were off. We were the first party in the gully. The Skywalker Couloir starts off at a moderate angle and remains there for most of the climb. About two-thirds of the way up, the angle becomes more steep, and then the final section approaches 60 degrees. The couloir is approximately 1,000' in length, but it goes fast because of the steepness.
After reaching a small saddle northwest of South Arapahoe Peak, I said goodbye to Matt and Mark and took off on the traverse. The ridge went quickly with no difficulties. My round trip time for the traverse was 1 hour and 20 minutes. After tagging North Arapahoe Peak and returning to South Arapahoe Peak, I descended the southeast ridge and looped back to the base of the couloir before picking up some tracks and hiking back out to my vehicle by 12:30. There were a lot of day hikers on the trail on the way out along with many dogs.
Photos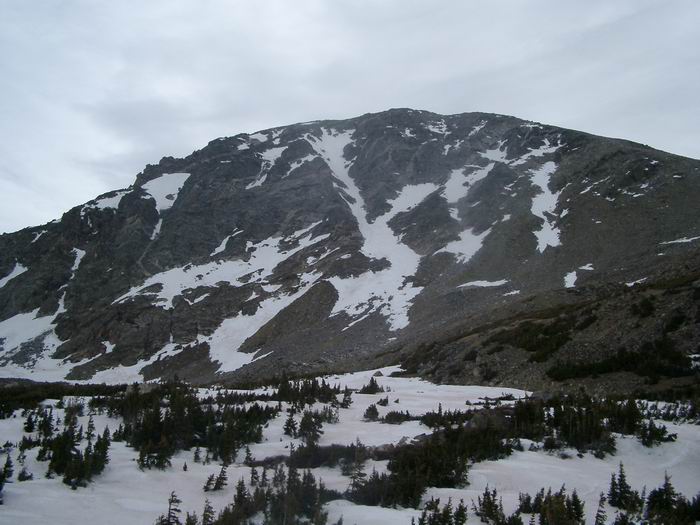 South Arapaho Peak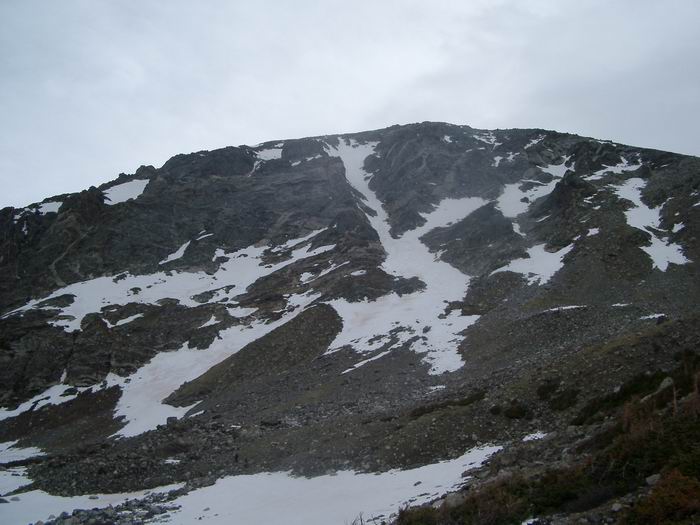 South Arapaho Peak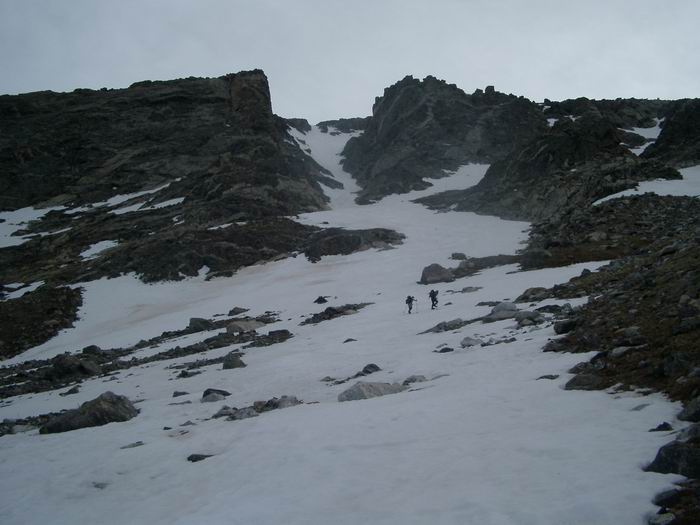 Working up the apron.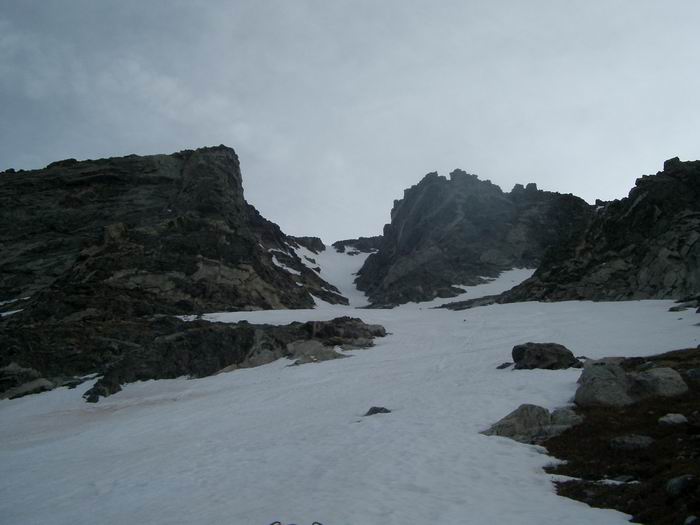 Starting the climb.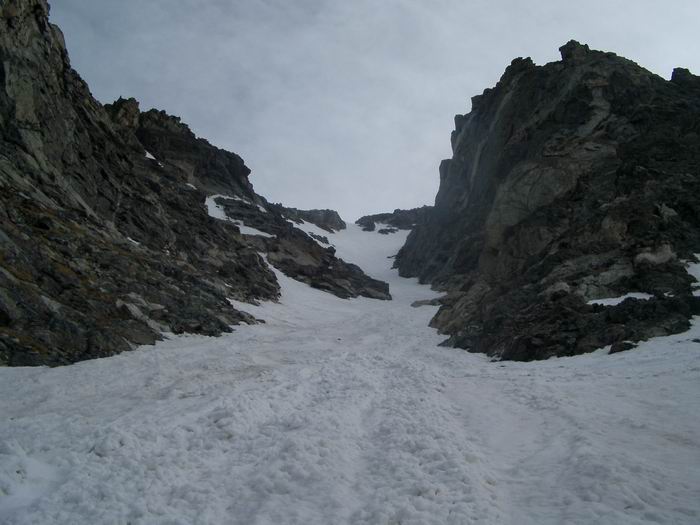 Skywalker Couloir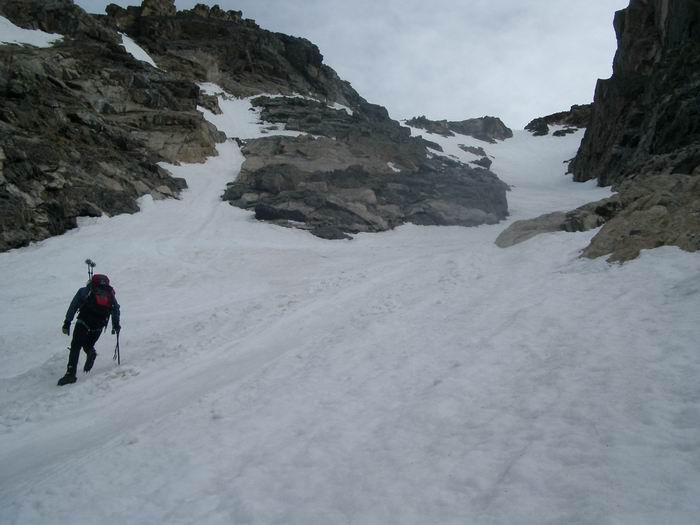 Skywalker Couloir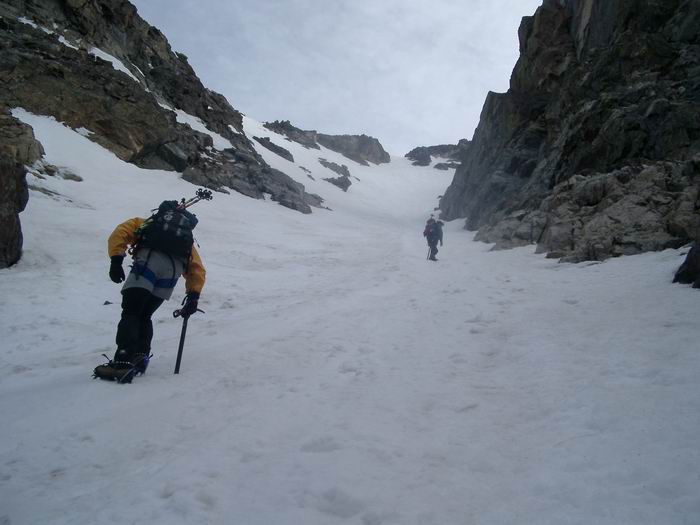 Mark and Matt
Getting closer to the exit of the climb.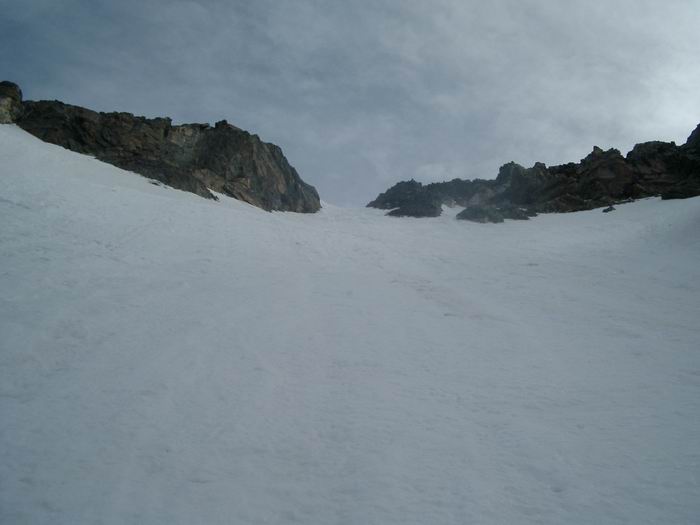 Upper section of the couloir.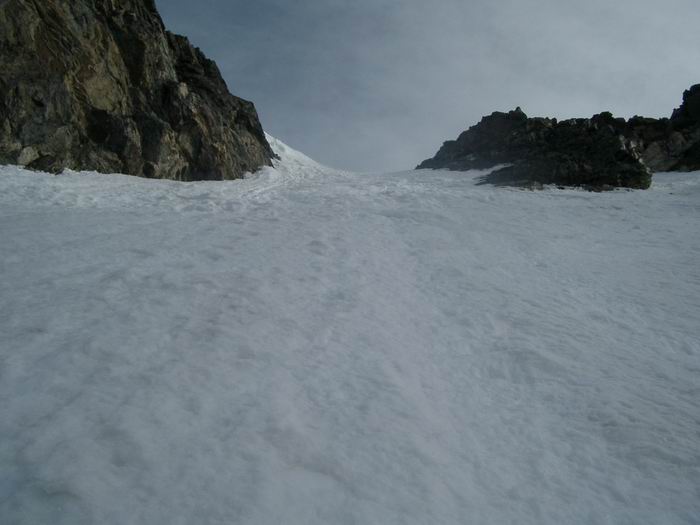 Upper section of the couloir.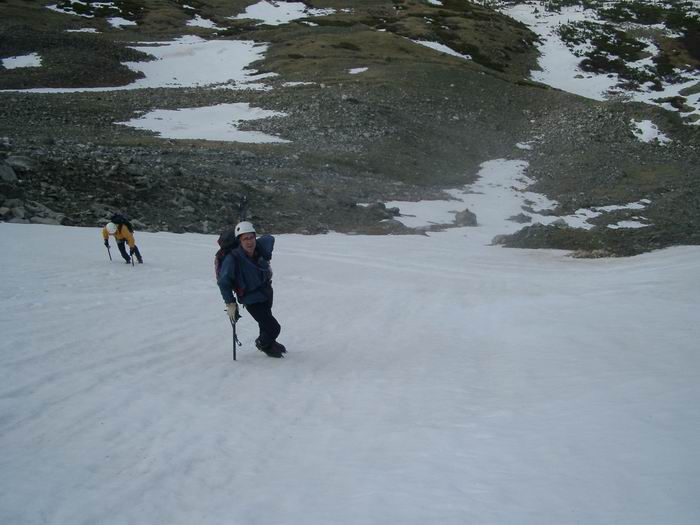 Matt and Mark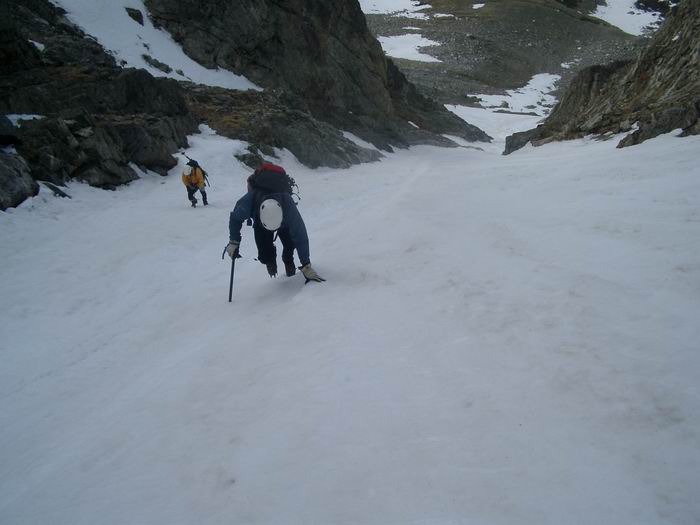 The climb gets steeper towards the top.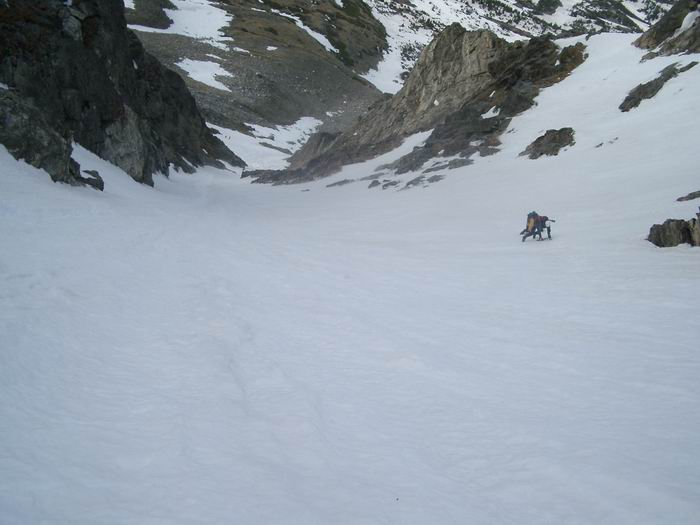 More views of the couloir.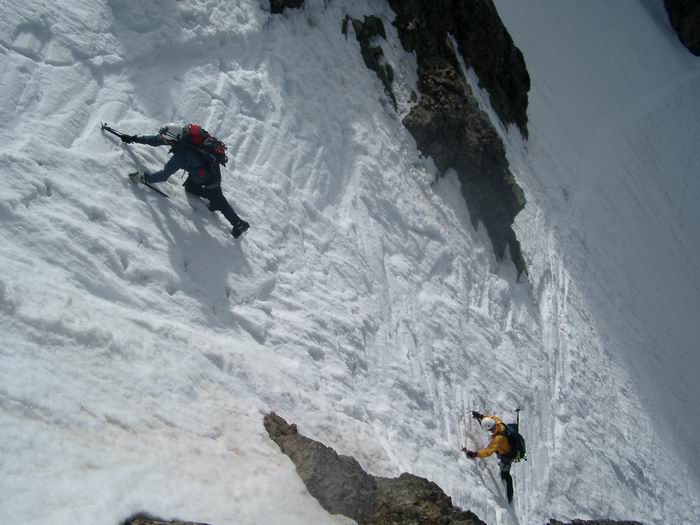 Matt and Mark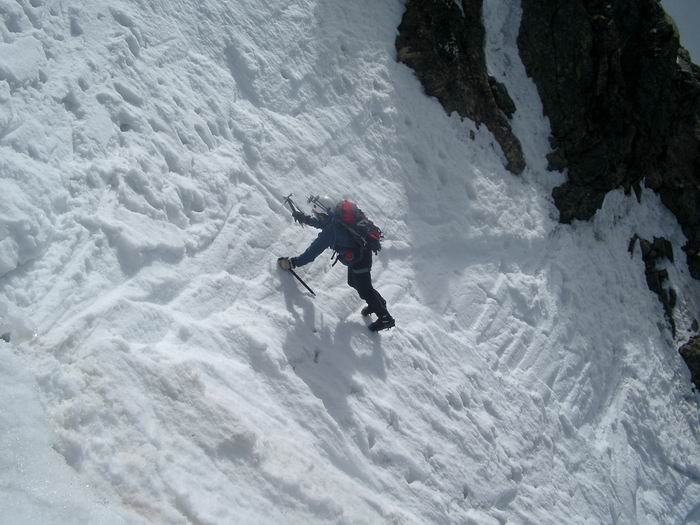 Finishing the climb.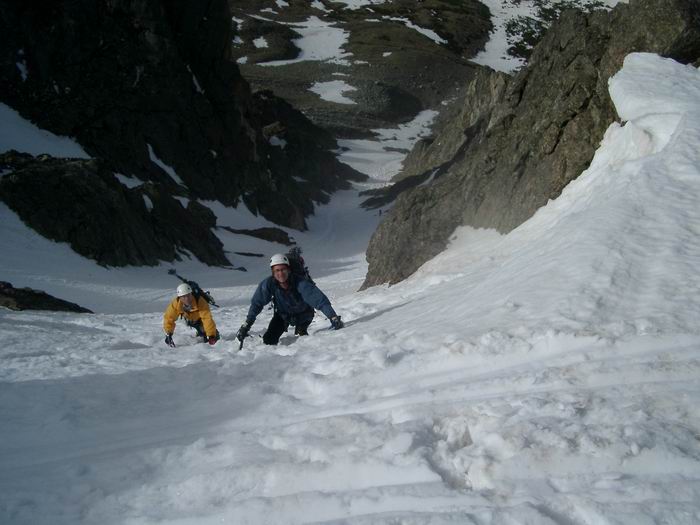 Looking down the couloir after topping out.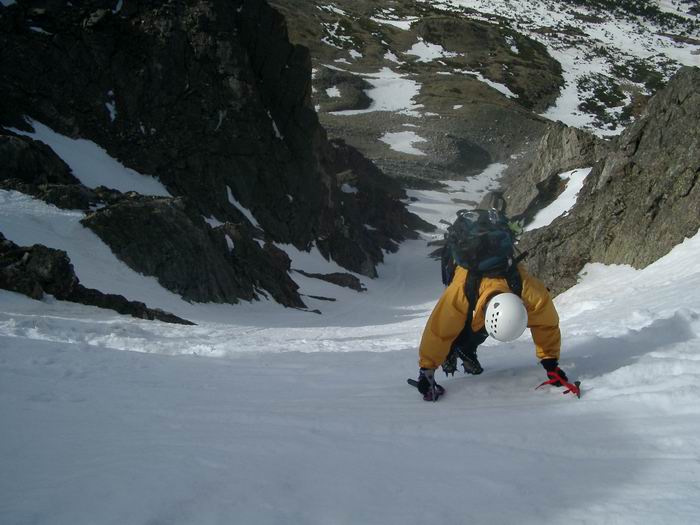 Top of the Skywalker Couloir.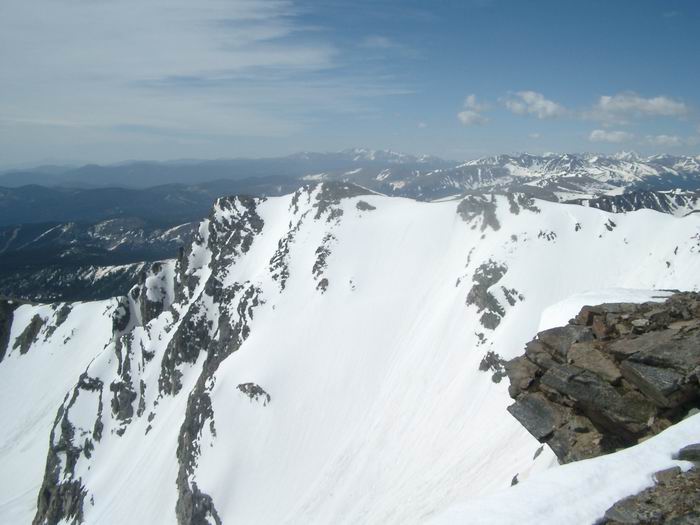 South Arapaho Peak from North Arapaho Peak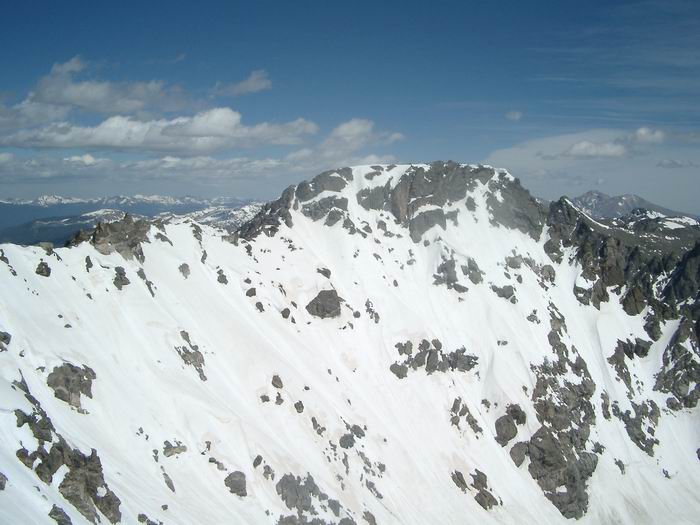 North Arapaho Peak from South Arapaho Peak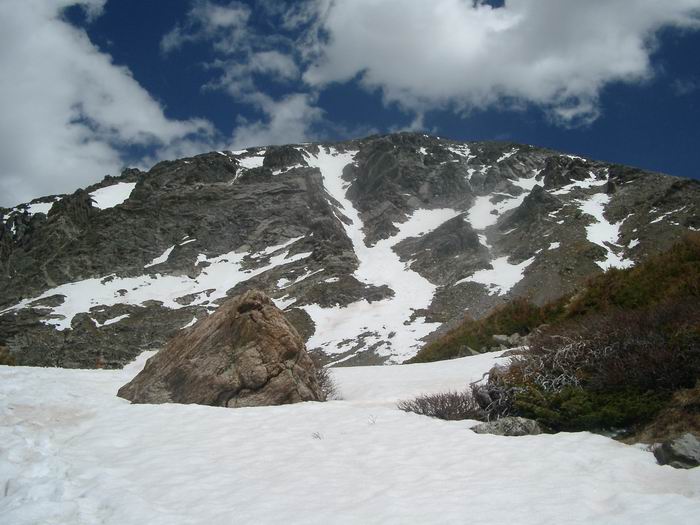 Skywalker Couloir