Statistics
Date - 08/26/2006
Elevation - 14,003'
Route - Northwest Slopes
Miles - 4.0
Elevation Gain - 3,400'
ACME Mapper - Link
CalTopo - Link
Description
I left home around 4:00, but didn't feel like I woke up until around 8:00. I had to stop twice on the drive to rest and take a short 15 minute nap. I drove to the four-wheel-drive parking area for Huron Peak with questionable weather. It's generally not a good thing to see a fresh dusting of snow on the high peaks and only have trail running shoes along for the hike. Since this is a short hike I figured I'd be fine.
The trail climbs quickly into an upper basin between Browns Peak and Huron Peak. At this point, I started to get snowed on and had to put on my hard shell pants and jacket. It let up after a while, but it certainly made the trail and rocks slick. I reached the summit of my last 14er after 2.5 hours with absolutely no views. It cleared up slightly on the descent, and I considered a traverse over to Browns Peak. However, I just started down and was glad because it started raining heavily about five minutes away from the trailhead. It rained all the way back to Denver, Colorado.
Photos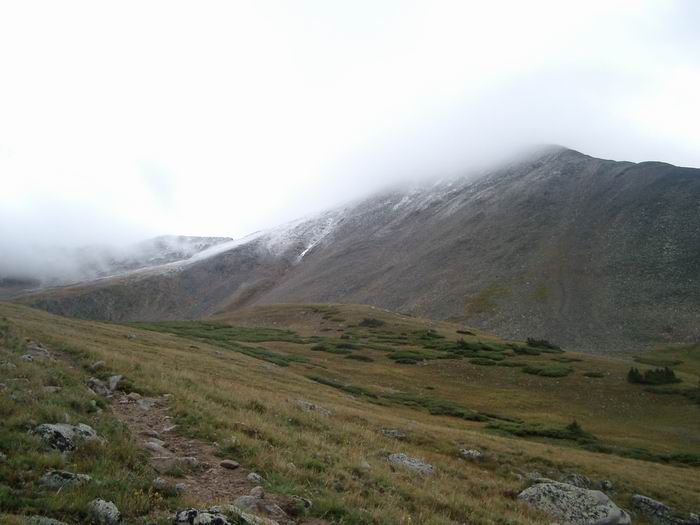 Huron Peak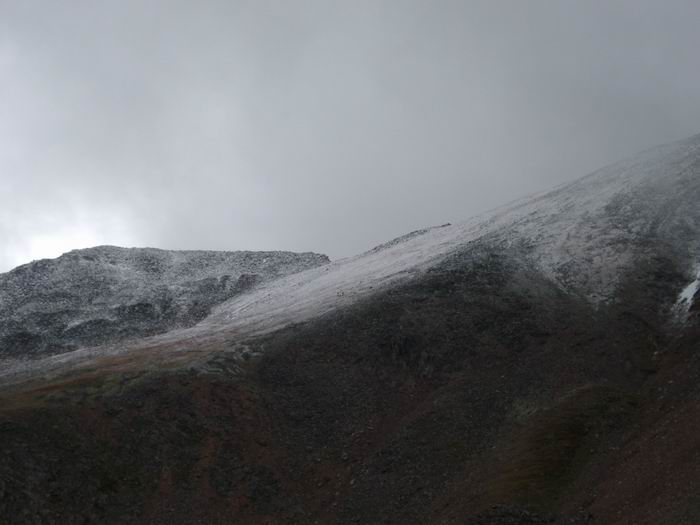 Snow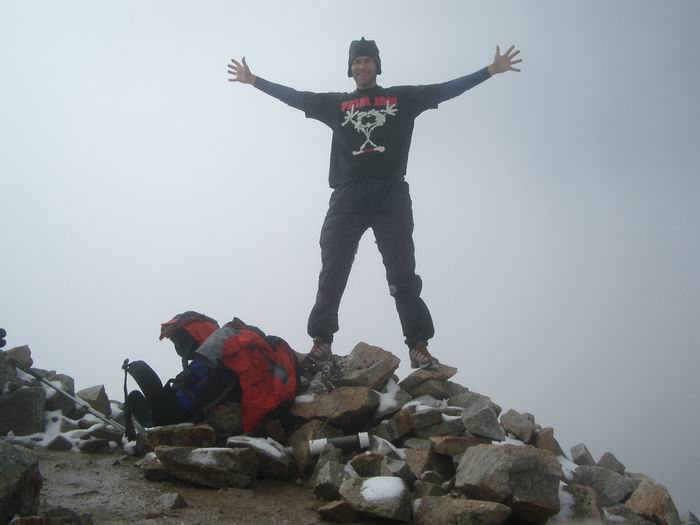 Summit Photo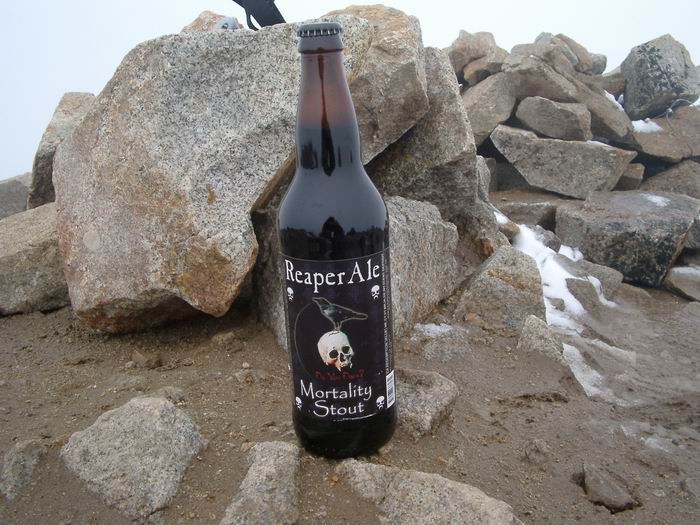 Celebrating my final Colorado 14er.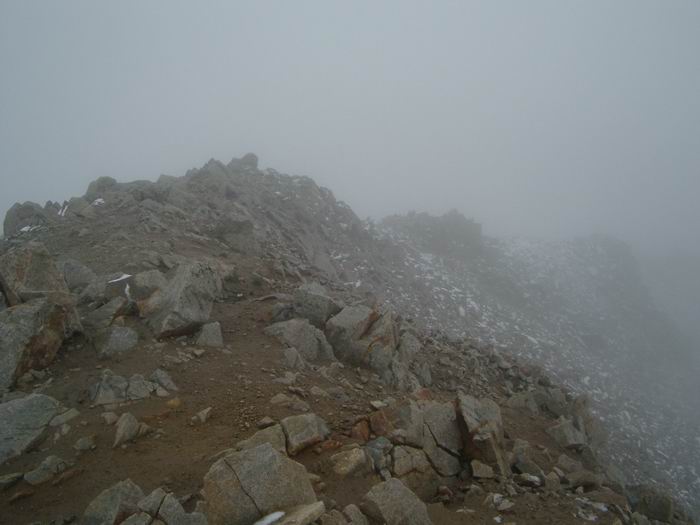 Poor Conditions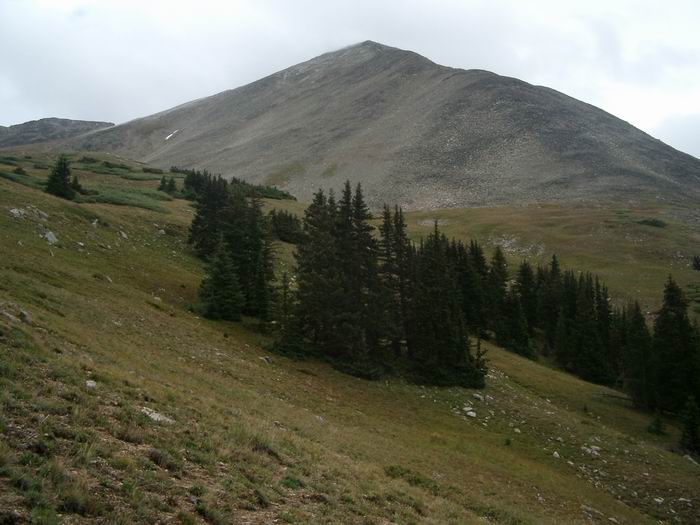 Mount Huron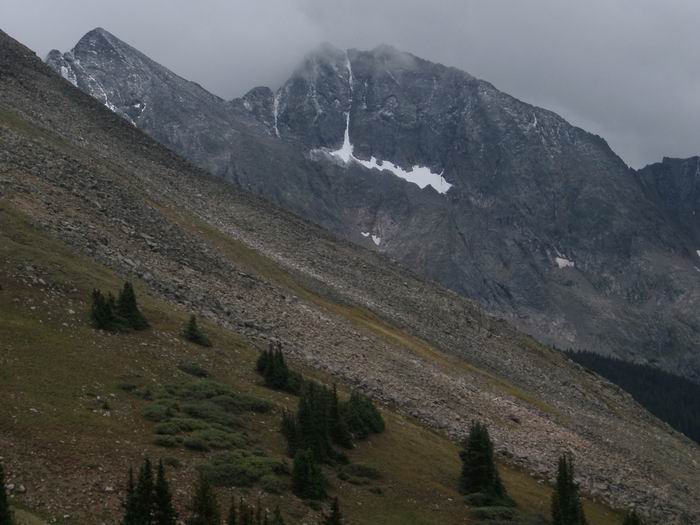 Ice Mountain