Statistics
Date - 09/10/2022
Elevation - 13,768'
Route - South Face
Miles - 9.4
Elevation Gain - 4,027'
ACME Mapper - Link
CalTopo - Link
Description
Point 13768 is the elevation according to maps; however, the new Light Imaging Detection and Ranging (LIDAR) information puts the summit at 13,786'. Point 13768 sits south of Point 13831 and Mount of the Holy Cross. I accessed the peak from the south passing Hunky Dory Lake and the Seven Sisters Lakes en route. There is a difficult four-wheel-drive road or trail for much of this hike. The last mile or mile and a half is cross-country hiking with a bit of scrambling on the south face to finish the peak.
I left the trailhead at 7:15 am and reached the summit after four hours. I spent 45 minutes on top and then returned to my vehicle by 2:15 pm for a seven hour car-to-car day. I thought this was an enjoyable hike with lots of great scenery as you worked your way up the valley. Point 13768 is a bi-centennial peak or one of the highest 200 peaks in Colorado. I stopped at a brewery for a beer on my way to Boreas Pass later in the afternoon.
Photos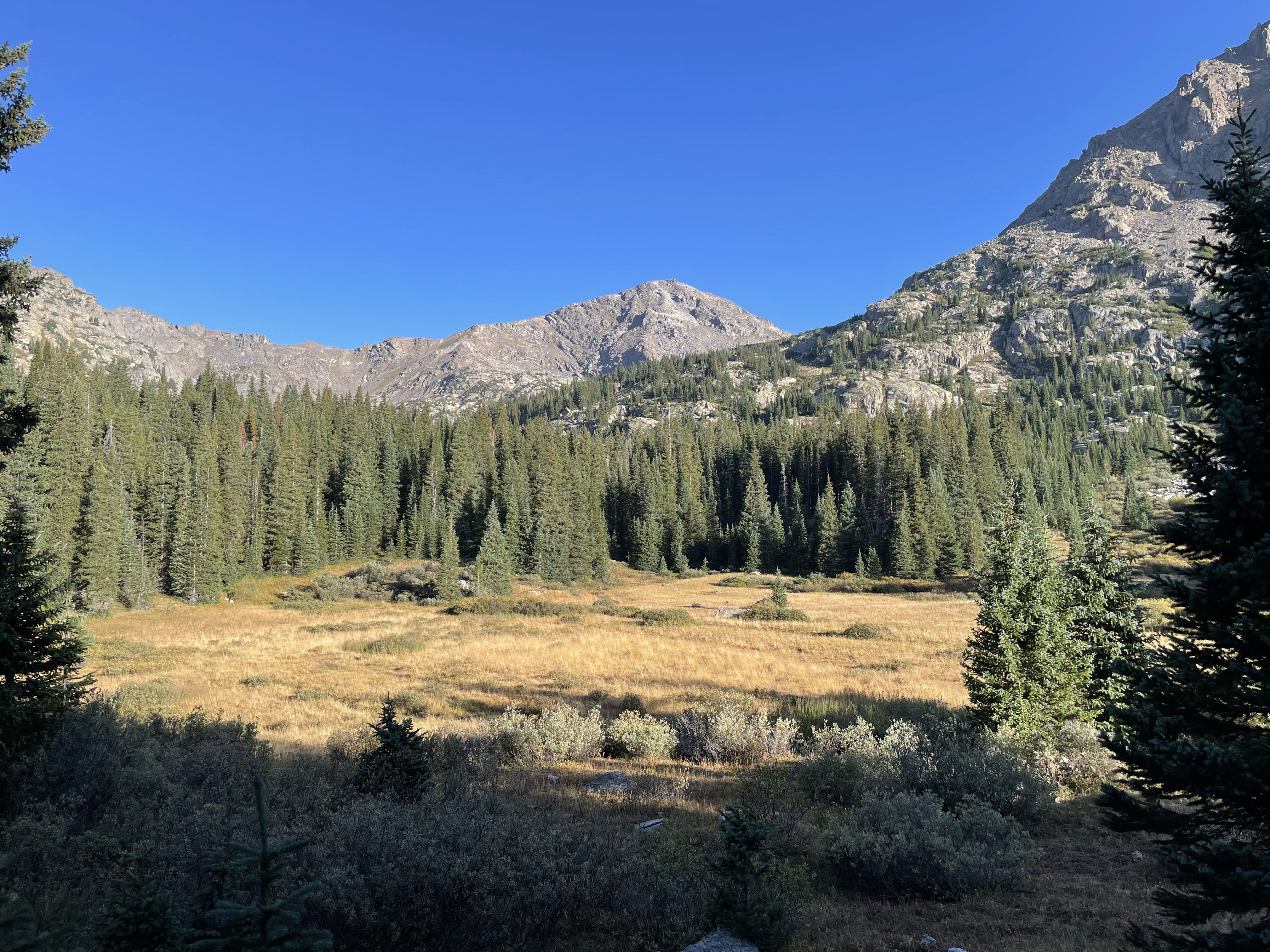 A view of Point 13618 early in the morning.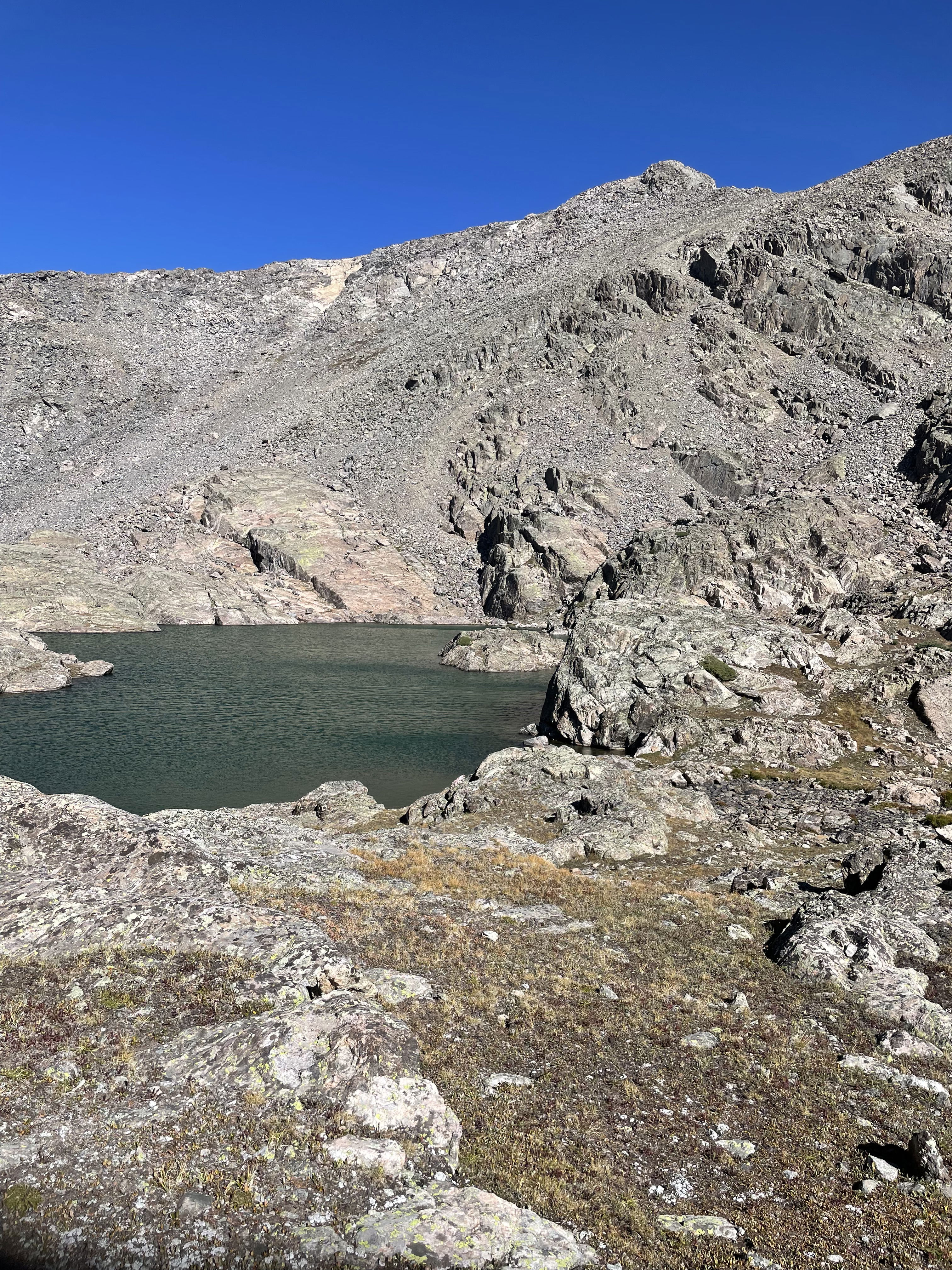 Upper Seven Sisters Lake with Point 13768 in the background.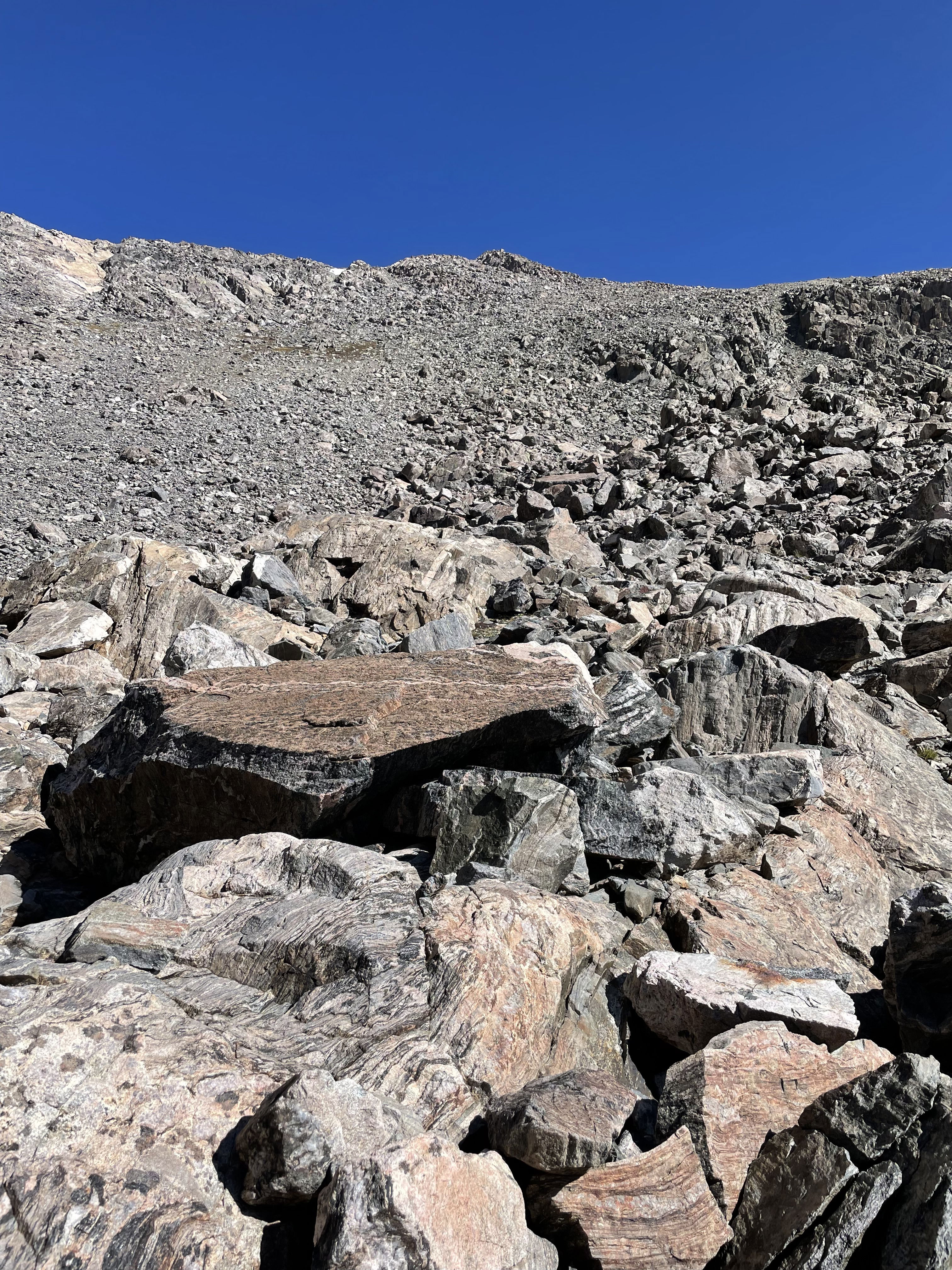 Looking up the south face of Point 13768.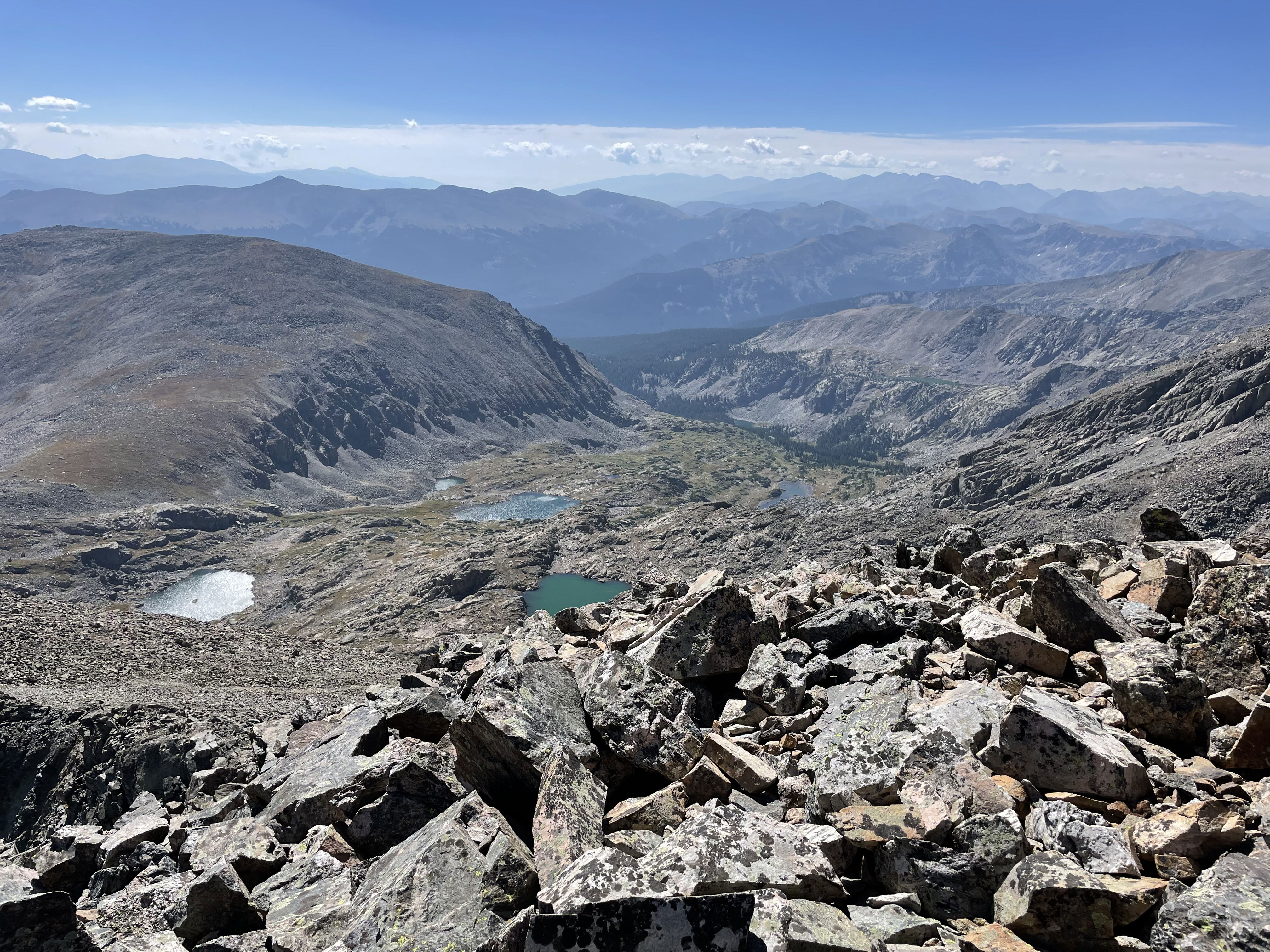 Views to the south towards Seven Sisters Lakes.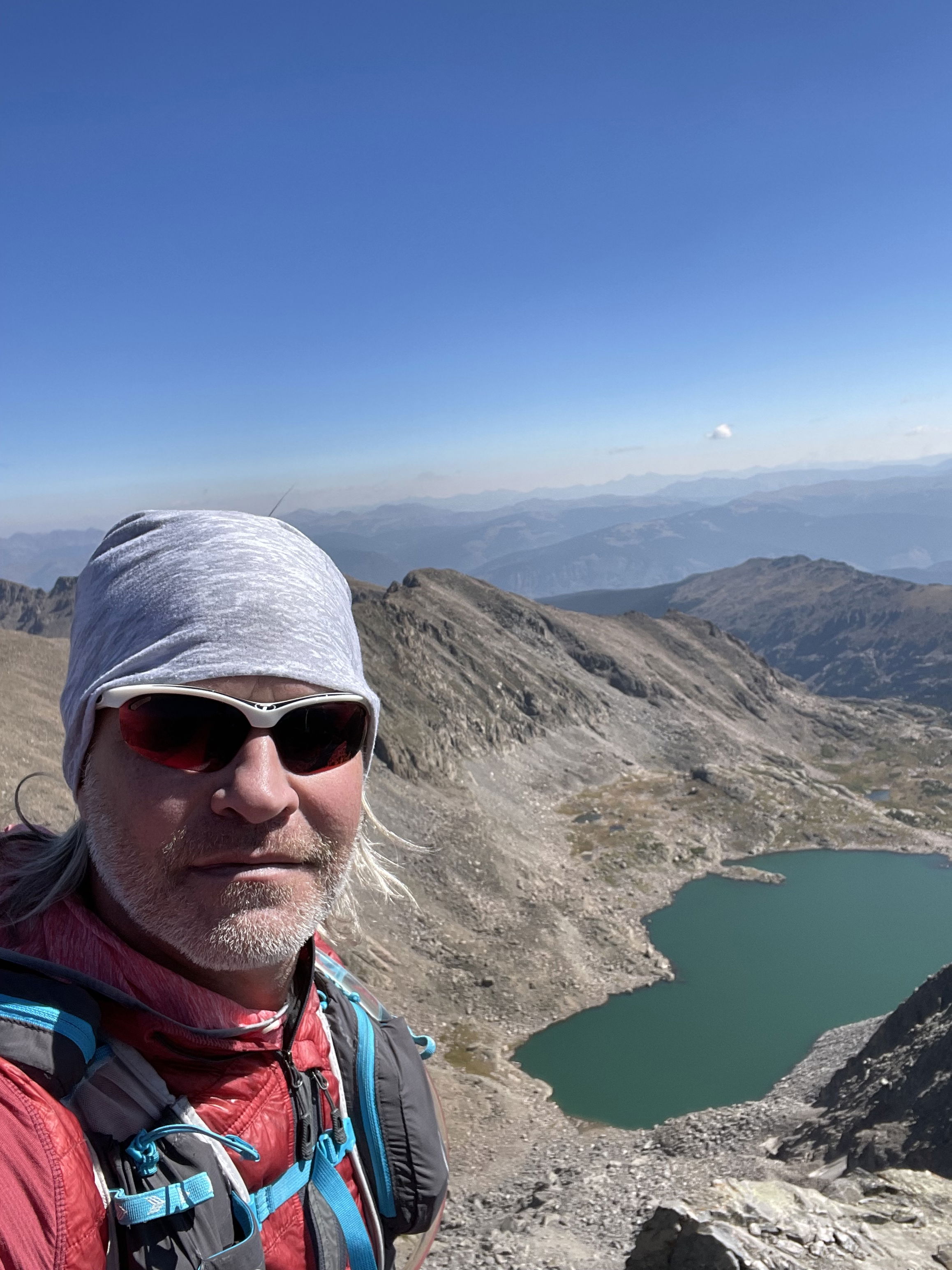 Summit Photo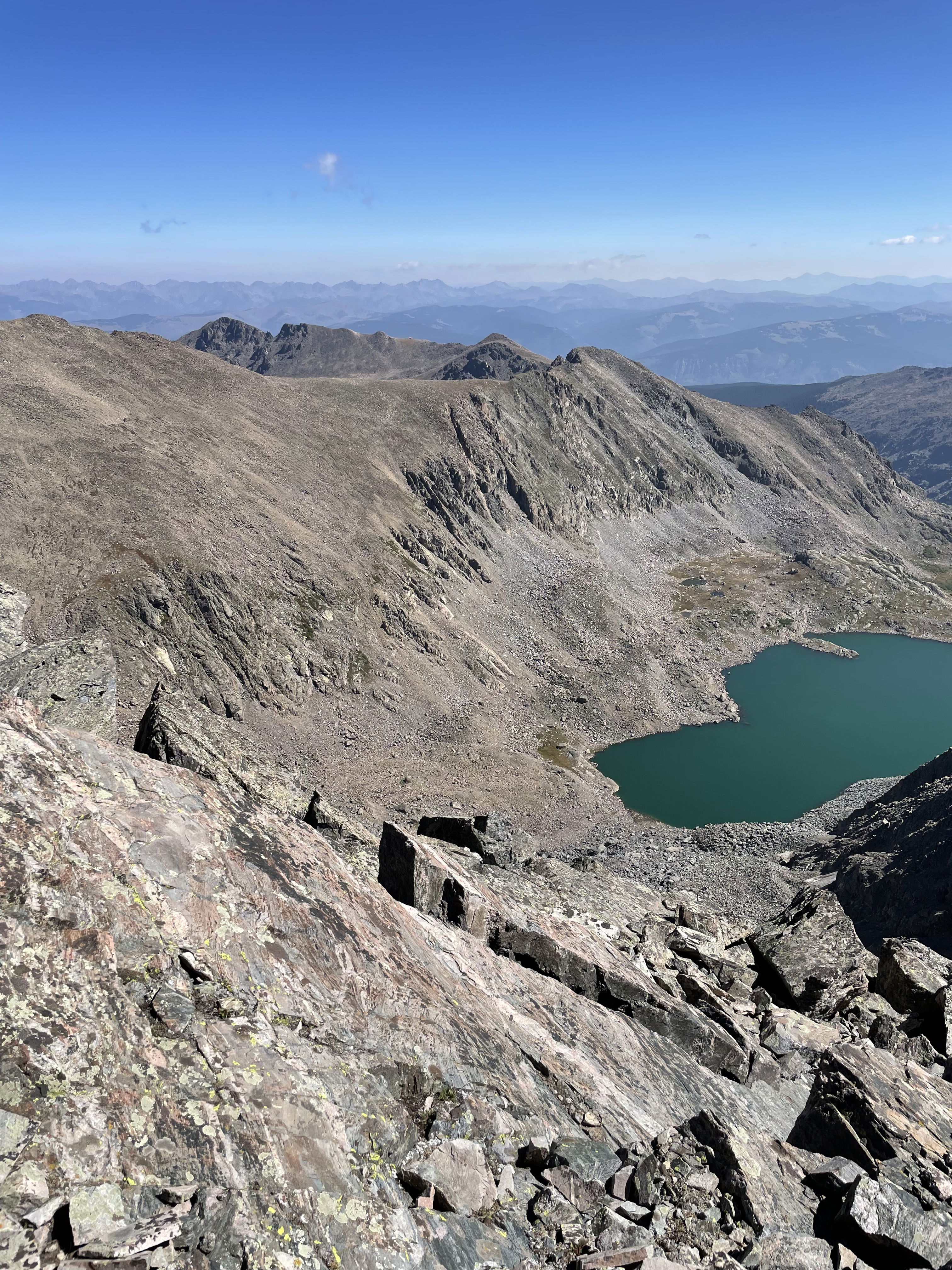 Notch Mountain/Cabin and upper Tuhare Lake.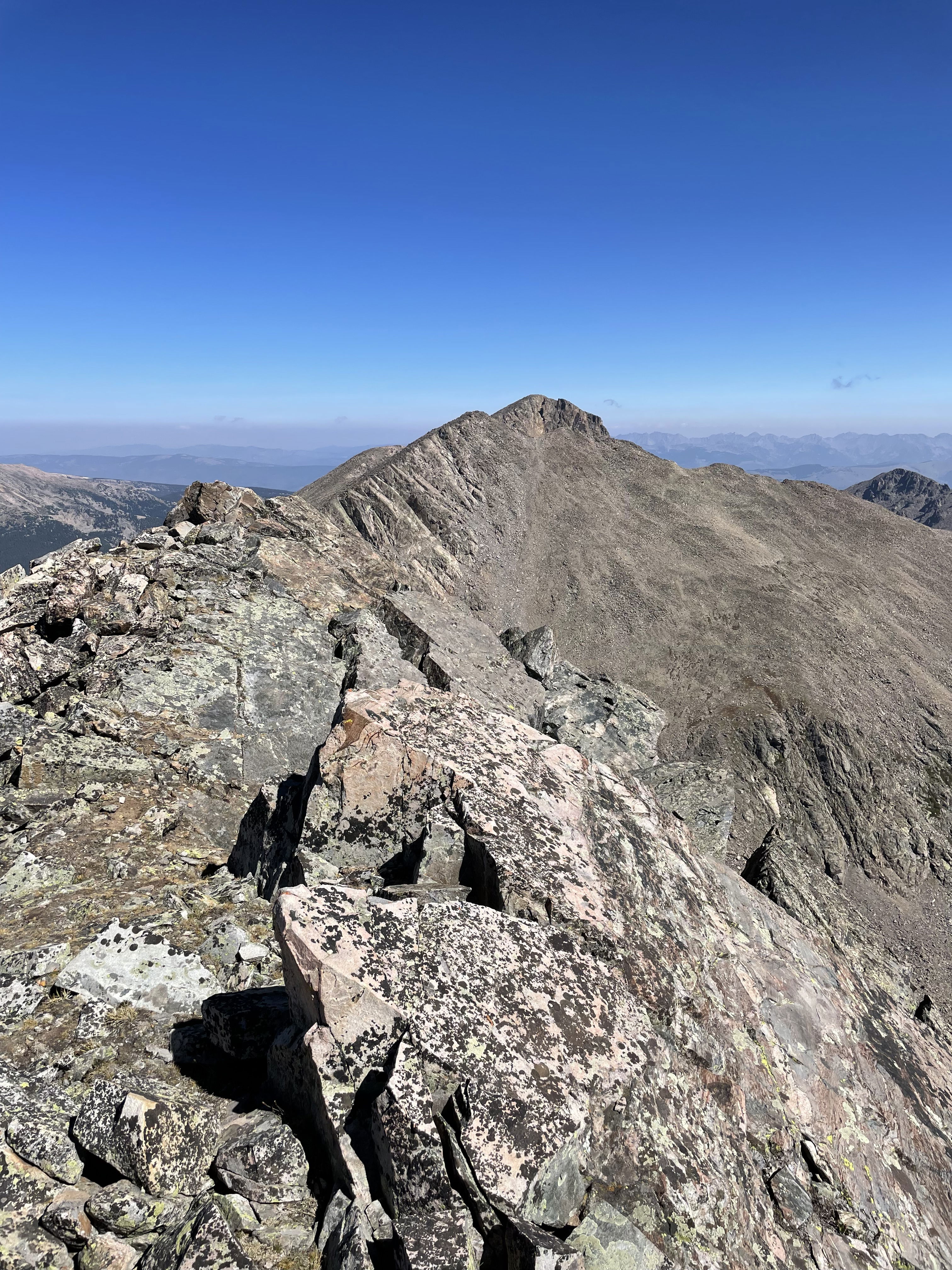 Point 13831 and Mount of the Holy Cross to the north.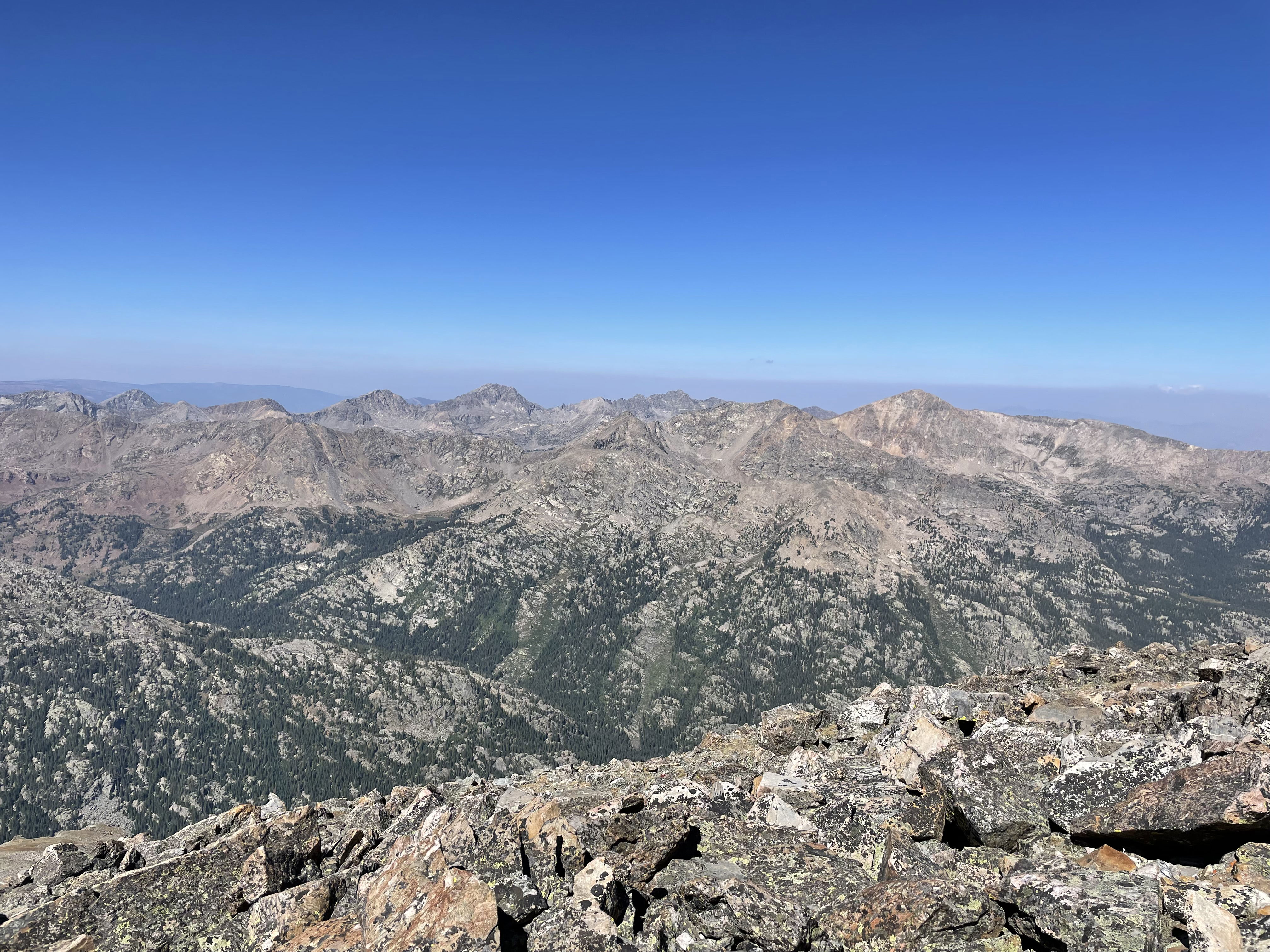 Views to the west from the summit.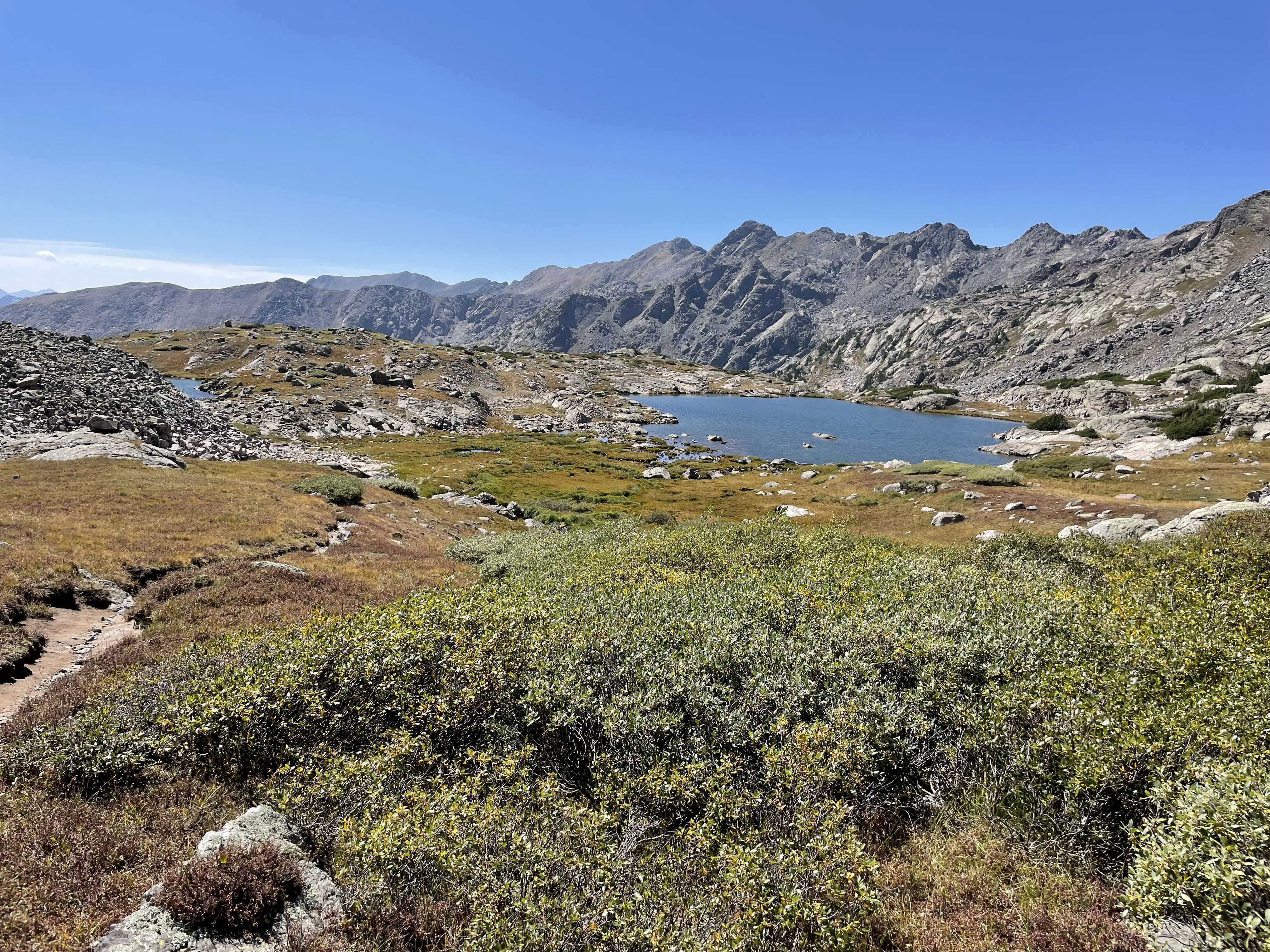 One of the lower Seven Sisters Lakes on the hike out.