Statistics
Date - 06/18/2022
Elevation - 13,799'
Route - South Slopes
Miles - 12.9
Elevation Gain - 4,836'
ACME Mapper - Link
CalTopo - Link
Description
I drove down to the South Colony Lakes Trailhead on Friday evening and camped in my vehicle. The forecast deteriorated throughout the week, but I decided to go anyway and take my chances. I started hiking around 5:40 am and soon had to put on my hard shell due to a constant drizzle. Visibility was poor and I was beginning to think the day was going to be a bust. As I got closer to the South Colony Lakes, the wind picked up and I had to add a layer underneath my rain jacket. At this point, I passed several parties hiking back down who appeared to have already given up on the day.
I pressed on and thought I'd at least hike to the lakes. Once at the upper lake, the drizzle had actually subsided. I figured I could handle the wind or the wet, but not both. Since I had dried off I continued up the switchbacks to the saddle west of Humboldt Peak. I scrambled across Point 13290 with no visibility on either side of the ridge I was on and finally made my way to the Bear's Playground. I had done this ridge line back in 2005 when I climbed the Northwest Couloir on Crestone Peak.
At the Bear's Playground, instead of turning left for Crestone Peak, I turned right and began the final slog to the summit of Obstruction Peak. The clouds started opening up occasionally and I caught a glimpse of the remaining route. I made the summit after 5 hours of hiking and was really tired. Since there weren't really any views, I didn't stay long and reversed my hike back across the Bear's Playground and to the ridge towards Humboldt Peak.
The weather improved slightly, and I would occasionally catch a view of the lakes below me. The ridge was easier to navigate back to the saddle with the weather clearing a bit. I finally made my way back across the ridge line and picked up the Humboldt Peak Trail for easy hiking all the way back to my vehicle. I removed layers as the day warmed up simply hydrated on the hike out to maintain my energy. Once back at the trailhead, I gave a ride to two hikers who had to park at the lower trailhead and then drove home to watch the Colorado Avalanche play in the Stanley Cup.
Photos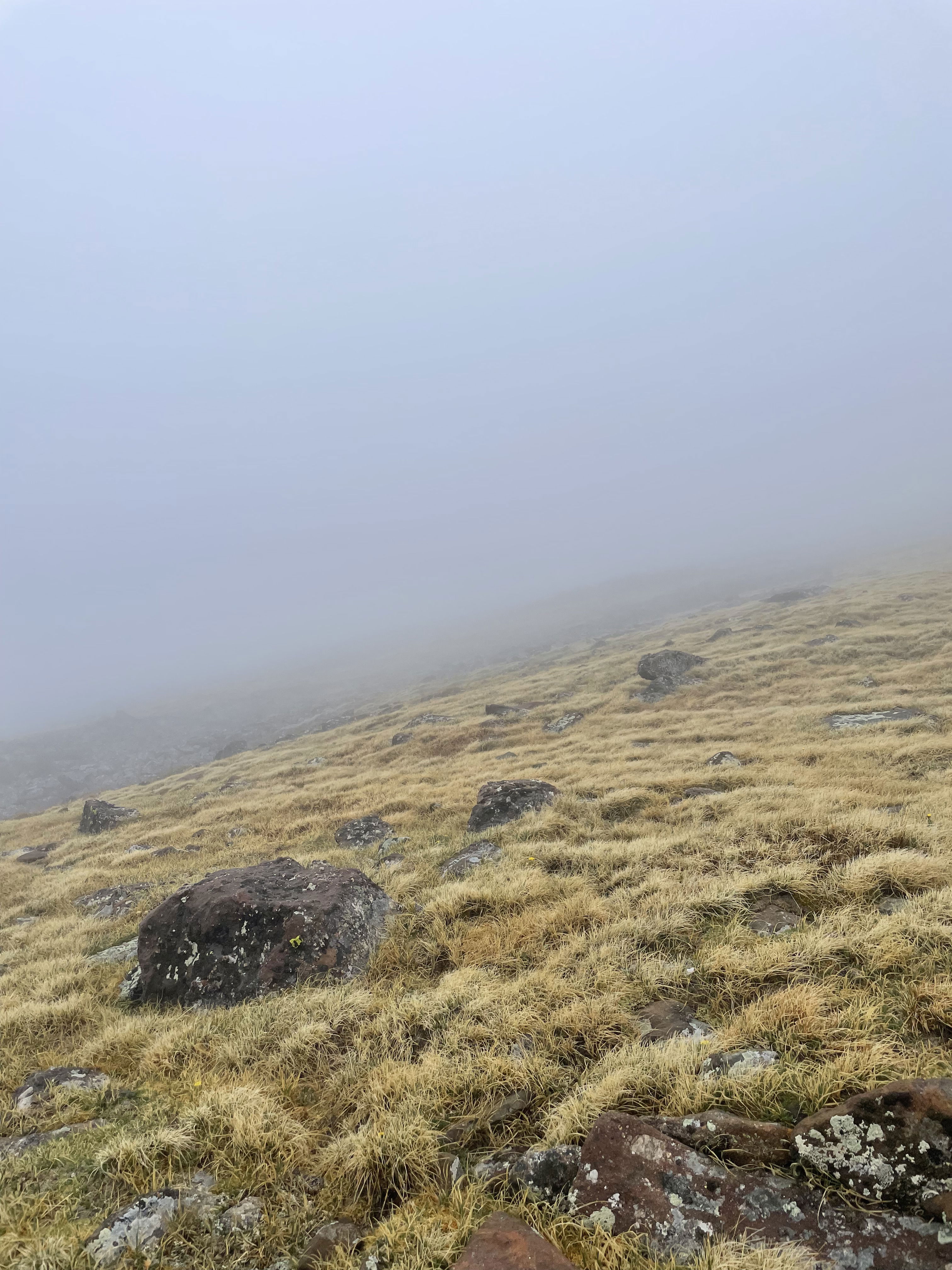 Starting across Bear's Playground to Obstruction Peak.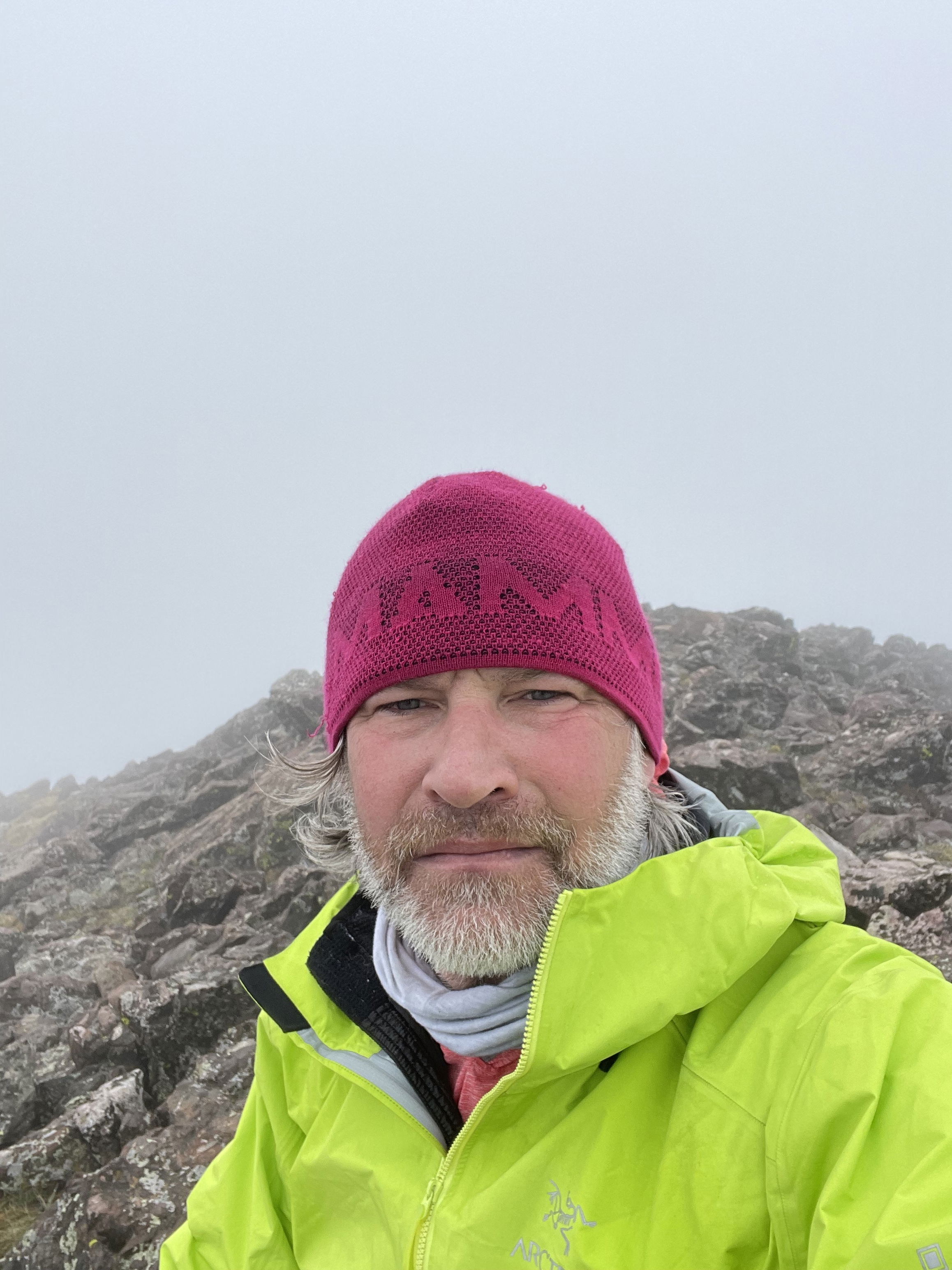 Summit Photo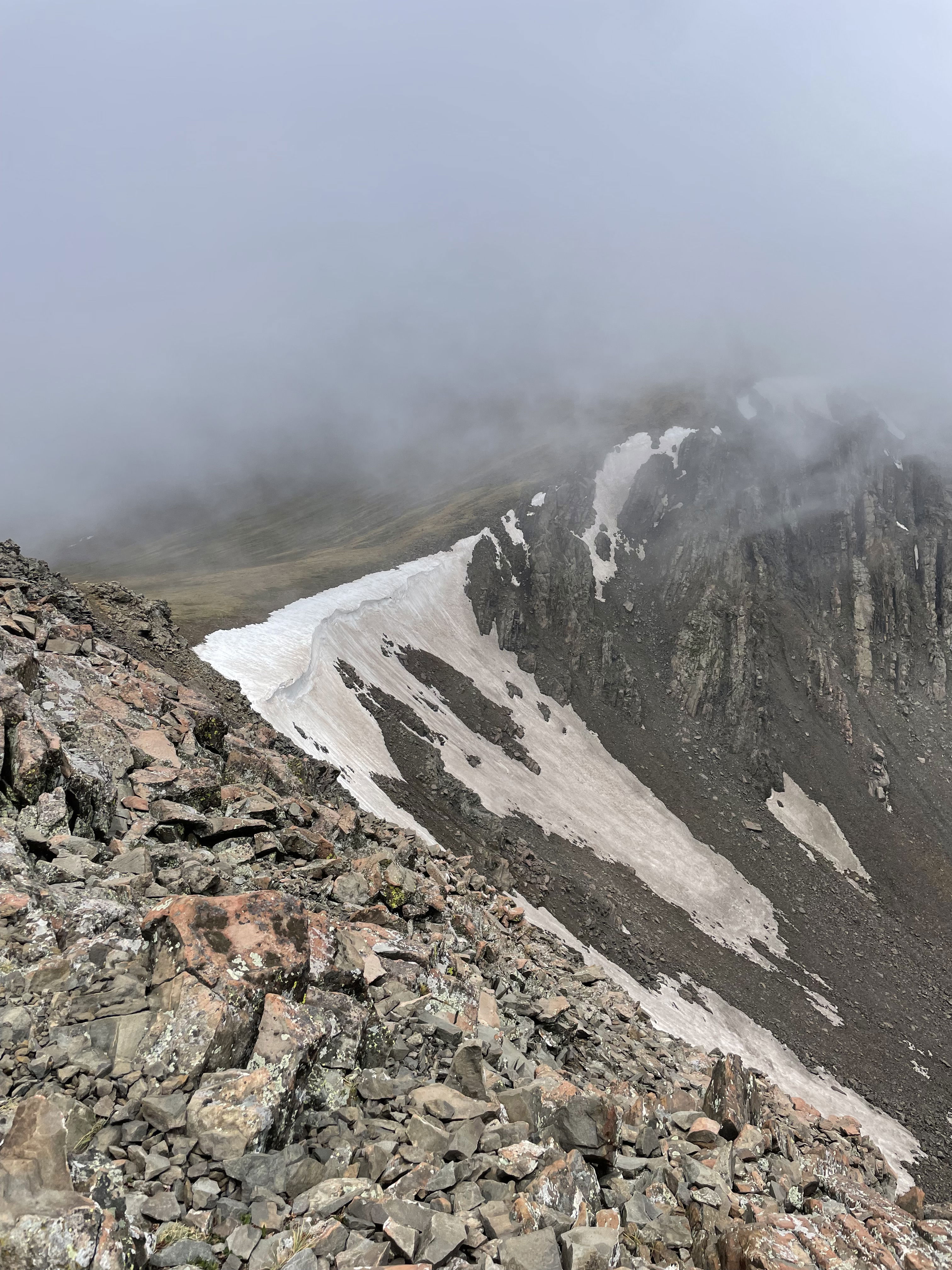 Looking back at Obstruction Peak from the ridge to Humboldt Peak.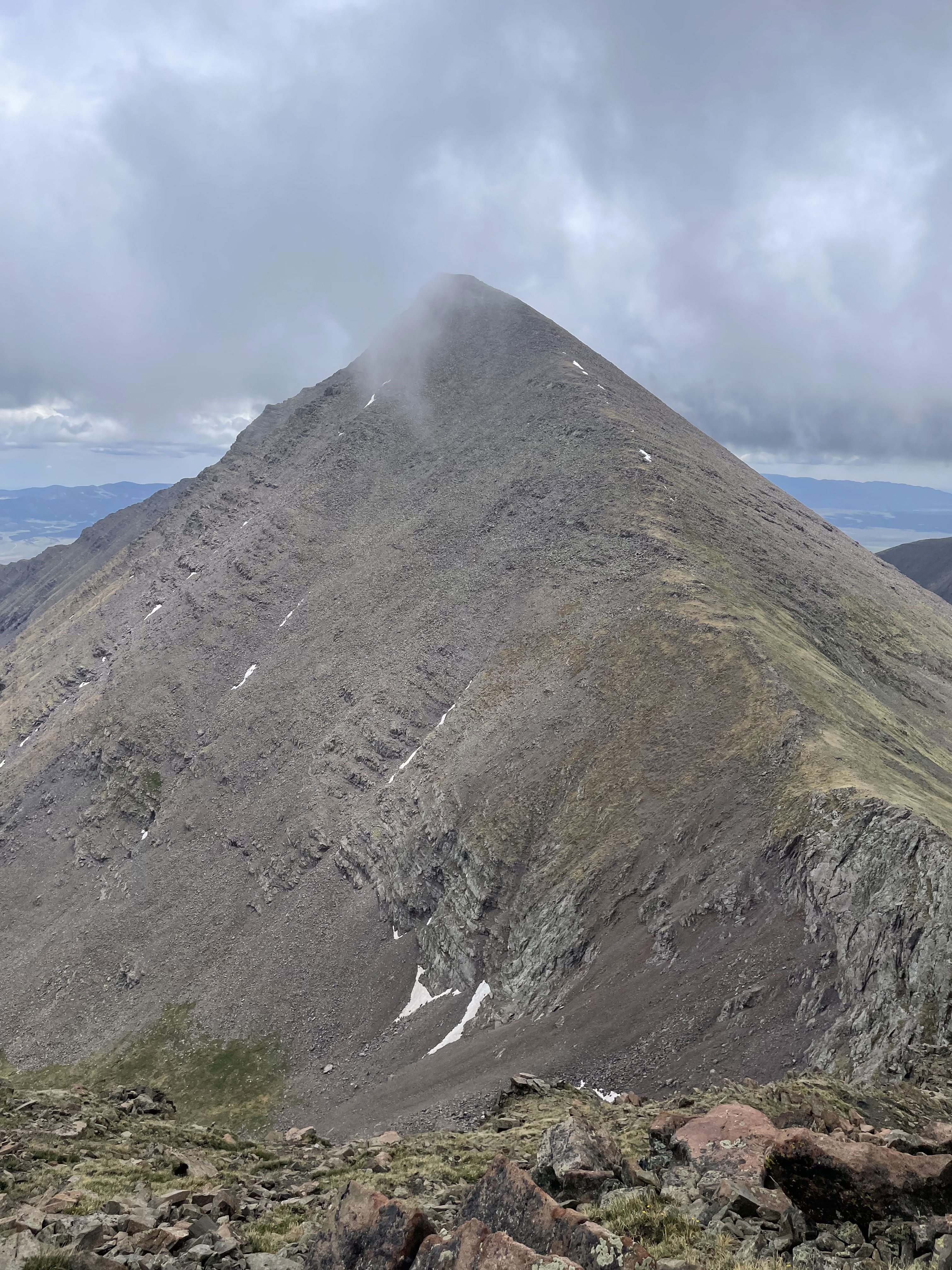 The clearest shot of Humboldt Peak I was able to get all day.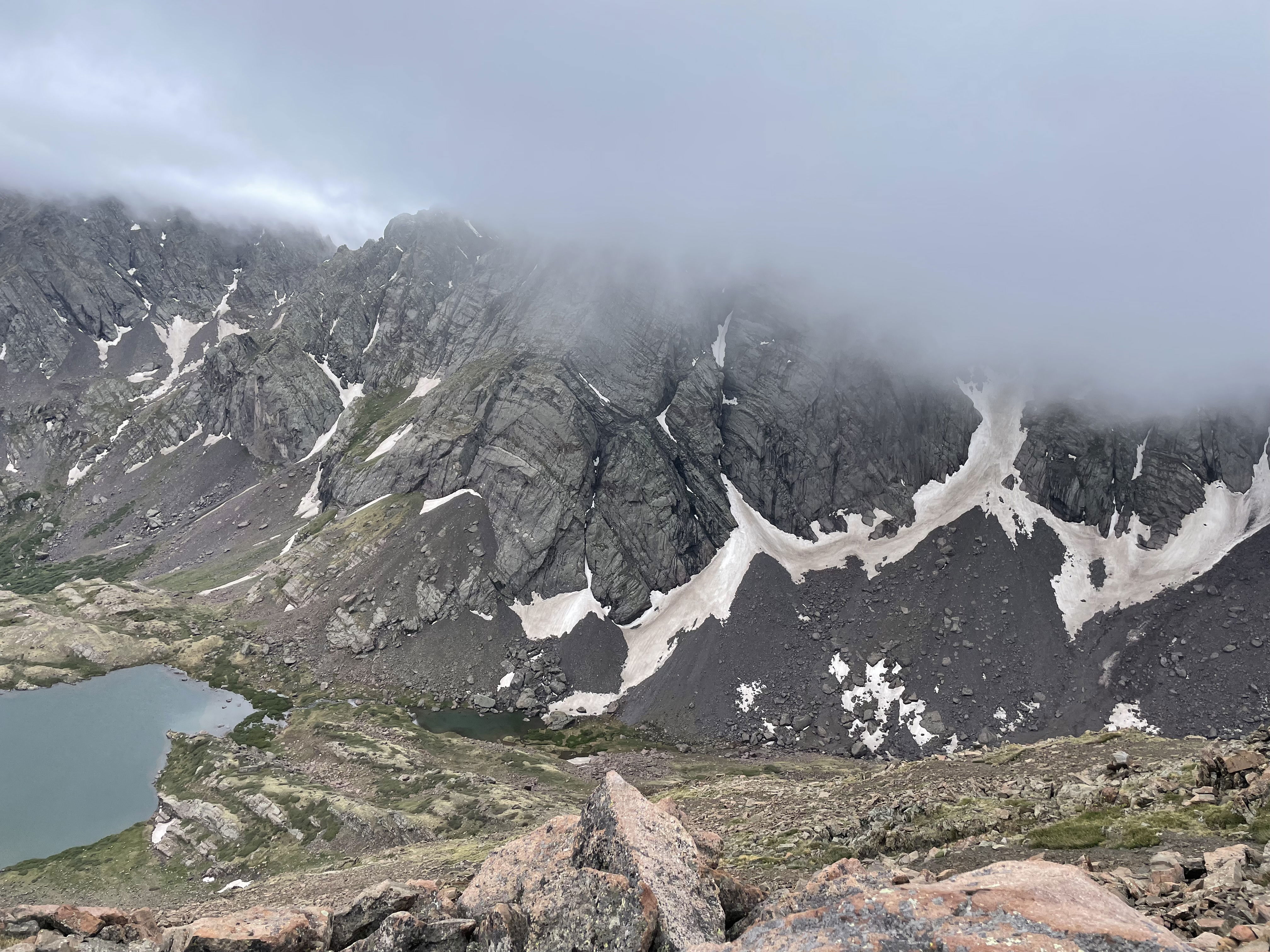 The cloud ceiling never got high enough to see Crestone Needle.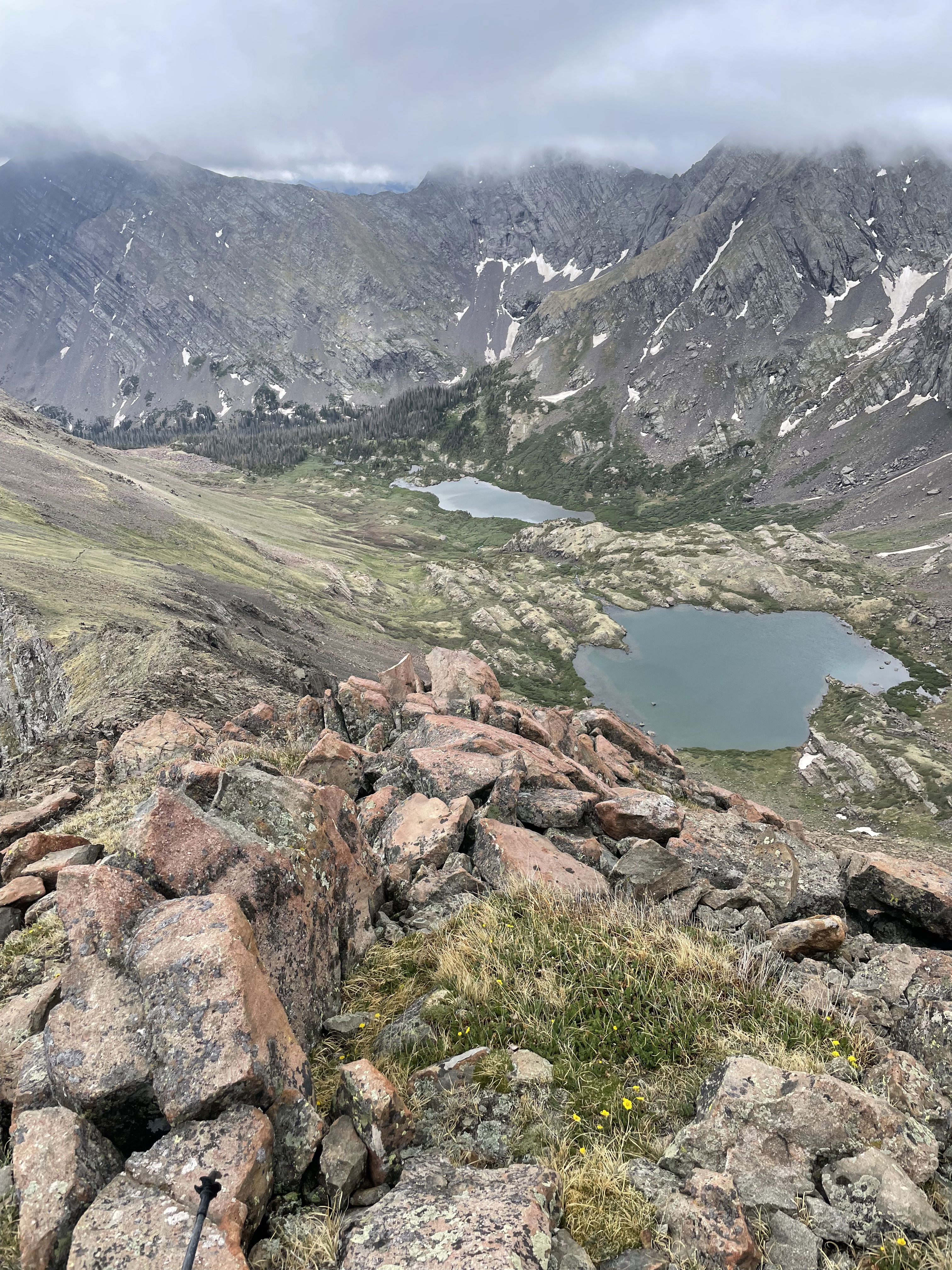 South Colony Lakes