Statistics
Date - 08/03/2022
Elevation - 7,797'
Route - East Ridge
Miles - 5.2
Elevation Gain - 2,257'
ACME Mapper - Link
CalTopo - Link
Description
I ventured into Waterton Canyon to go on an evening hike to Goat Mountain. I haven't been jogging at all lately and my mountain bike hasn't seen a lot of action either. These Front Range foothill hikes seem to be what I have been doing lately to get some exercise. Now that I'm in my late 40's, my motivation for exercise seems a lot lower and my recover time has gotten longer. I'm more of an "off the couch" hiker now and just go slow.
I started at the Kassler Trailhead west of the Platte Canyon Reservoir. I had to walk on the South Platte Canyon Road for about 1.2 miles before I got to the actual hike or trail that starts under a reservoir tube. The trail climbs steeply right from the start as you work your way north towards the east ridge of Goat Mountain.
The trail levels off a bit and then you reach what appears to be a newly built road with a couple of private property signs nearby. At this point, I turned left to the west and started working my way up the east ridge. The trail is fairly well defined the entire way up the ridge although it is overgrown in areas. There are a few areas where you have to scramble and there are several false summits along the ridge. It was much longer than I anticipated.
From the road, I made the summit in 1 hour and 45 minutes and returned in 1 hour and 15 minutes. The weather was overcast the entire time. Within 10 minutes of leaving the summit I was pretty much soaked as it started to rain. I sloshed my way back down the trail and made it back to the trailhead just before dark.
Photos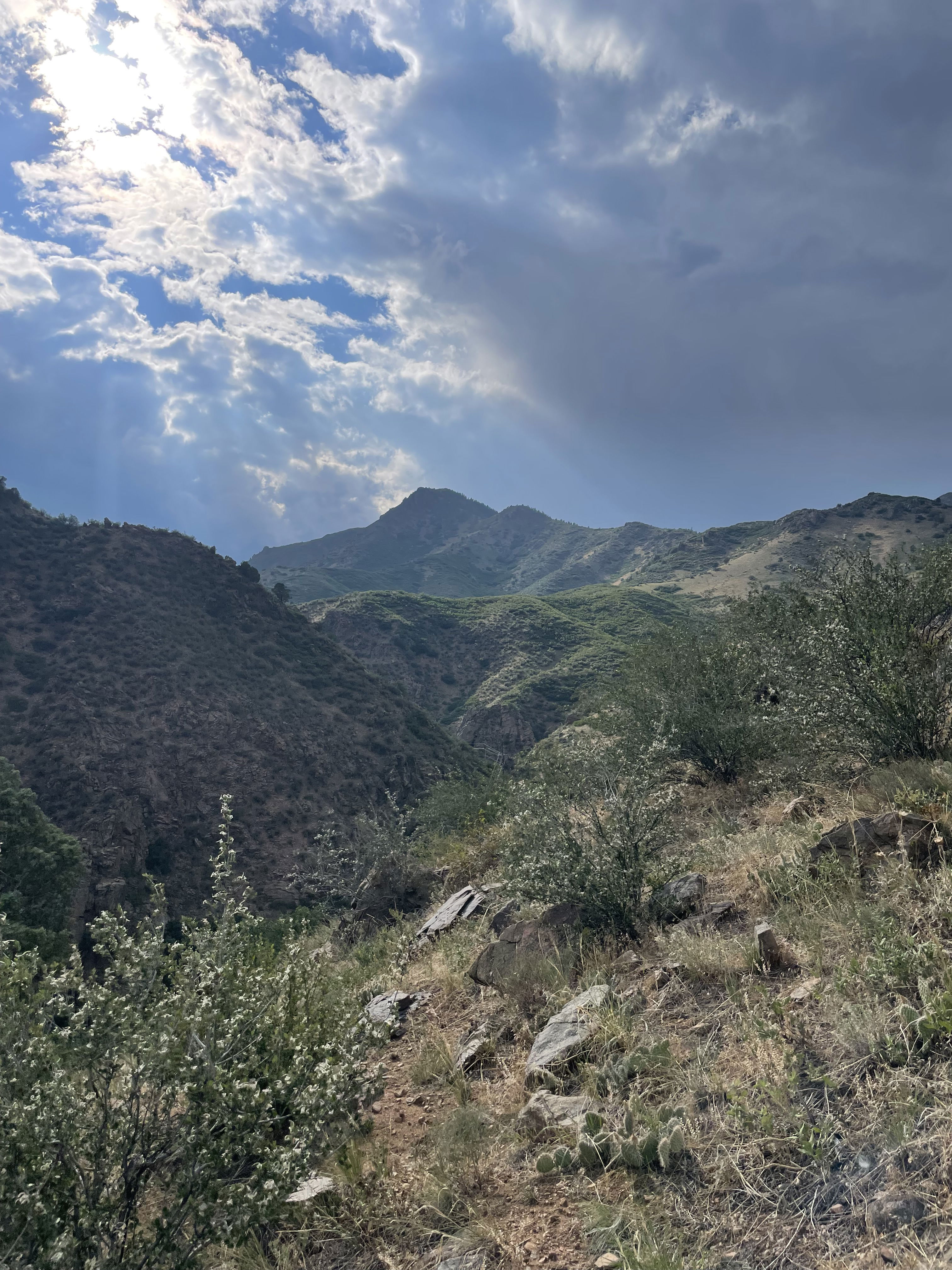 Goat Mountain from early in the hike.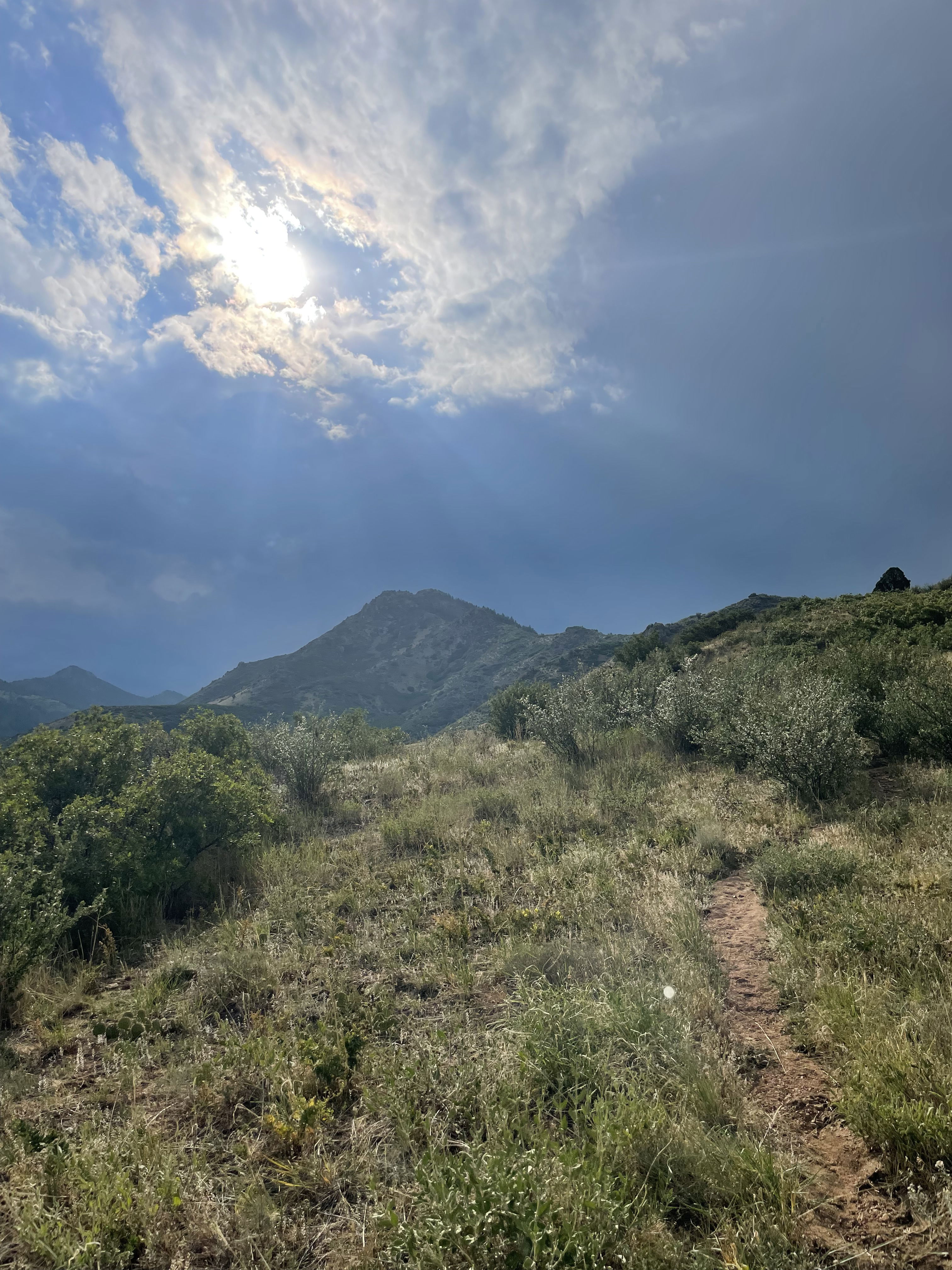 The sun trying to break through.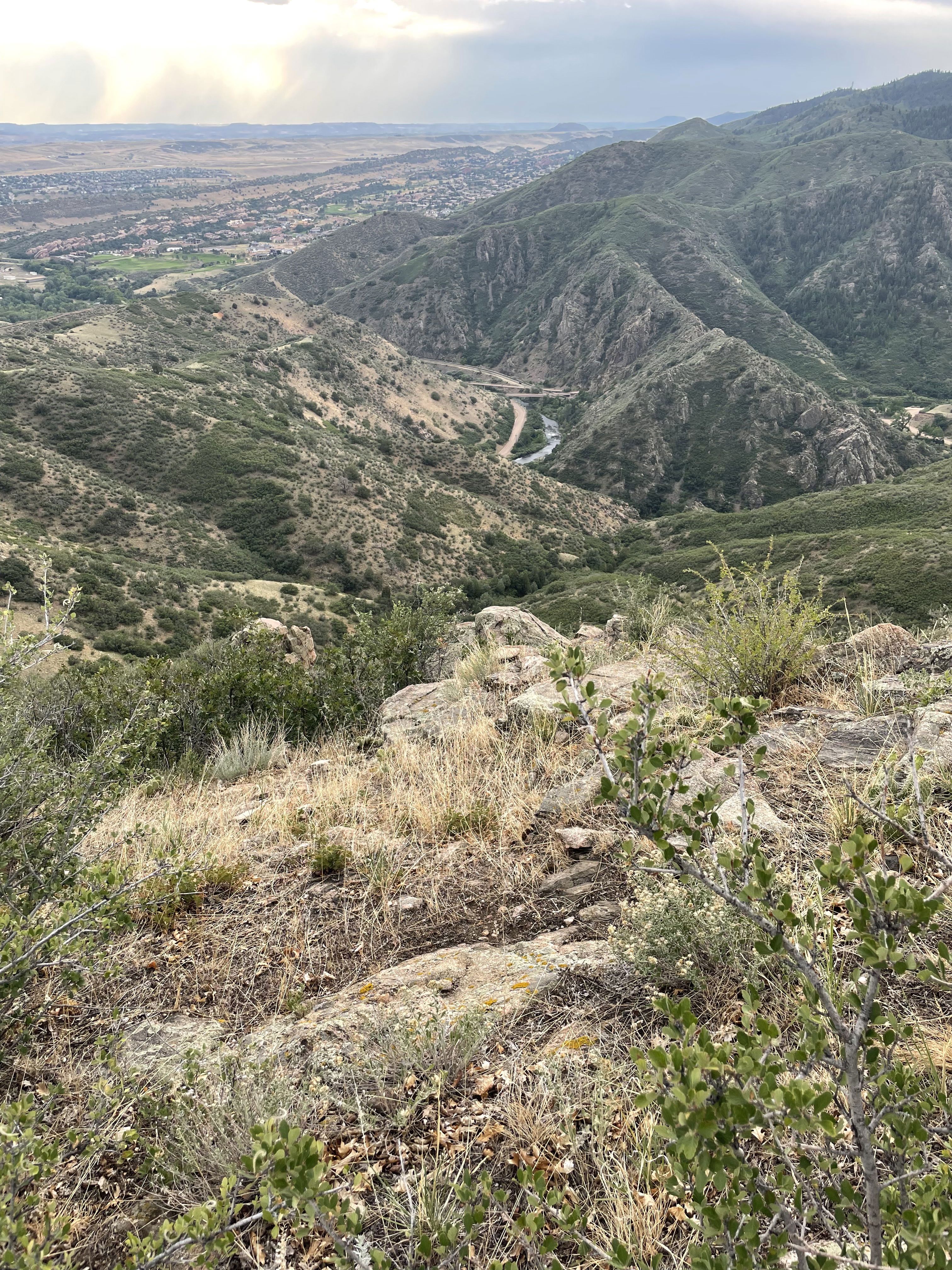 The road and trailhead after gaining some elevation.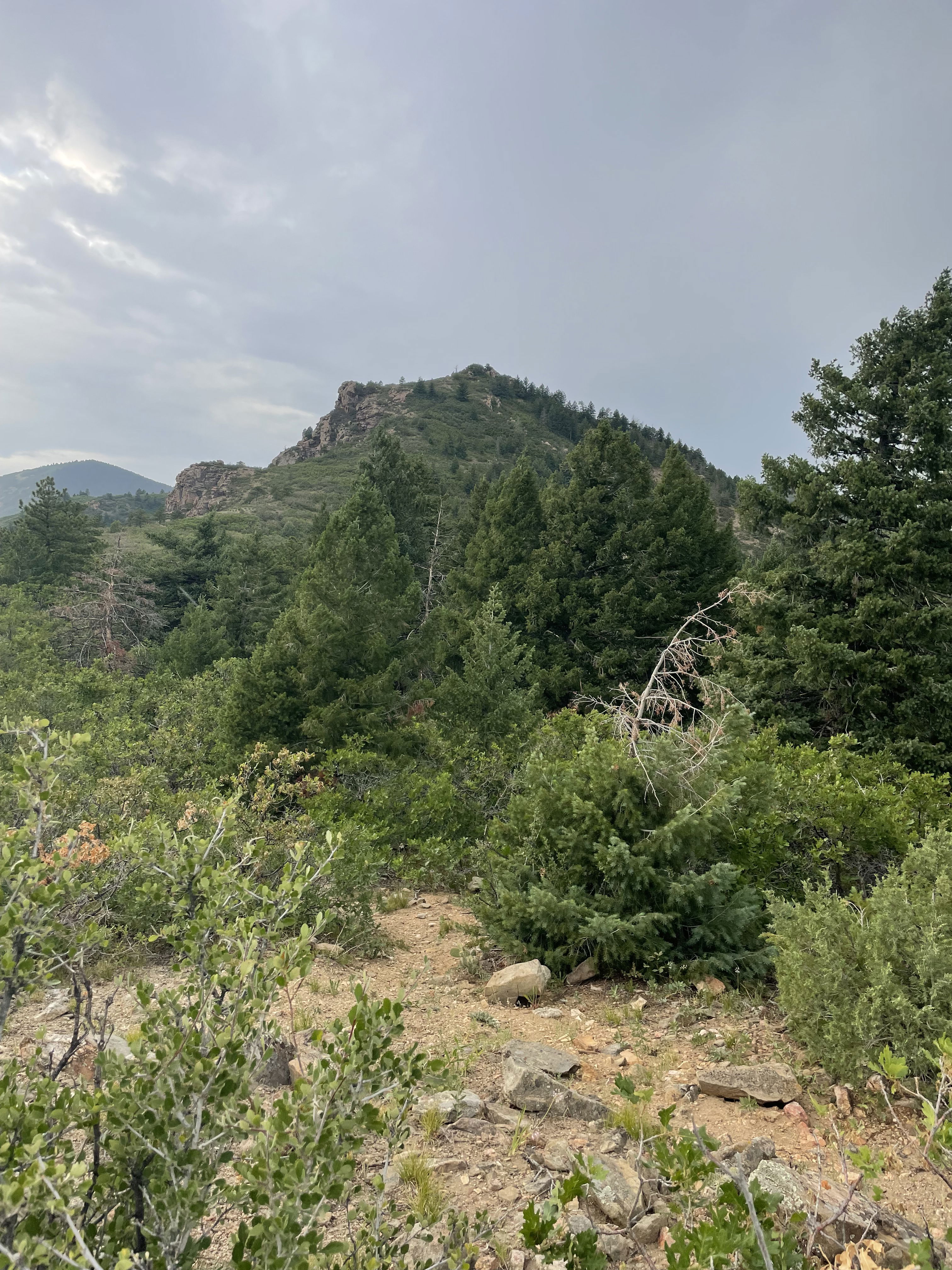 Finally seeing the summit after being on the ridge quite a while.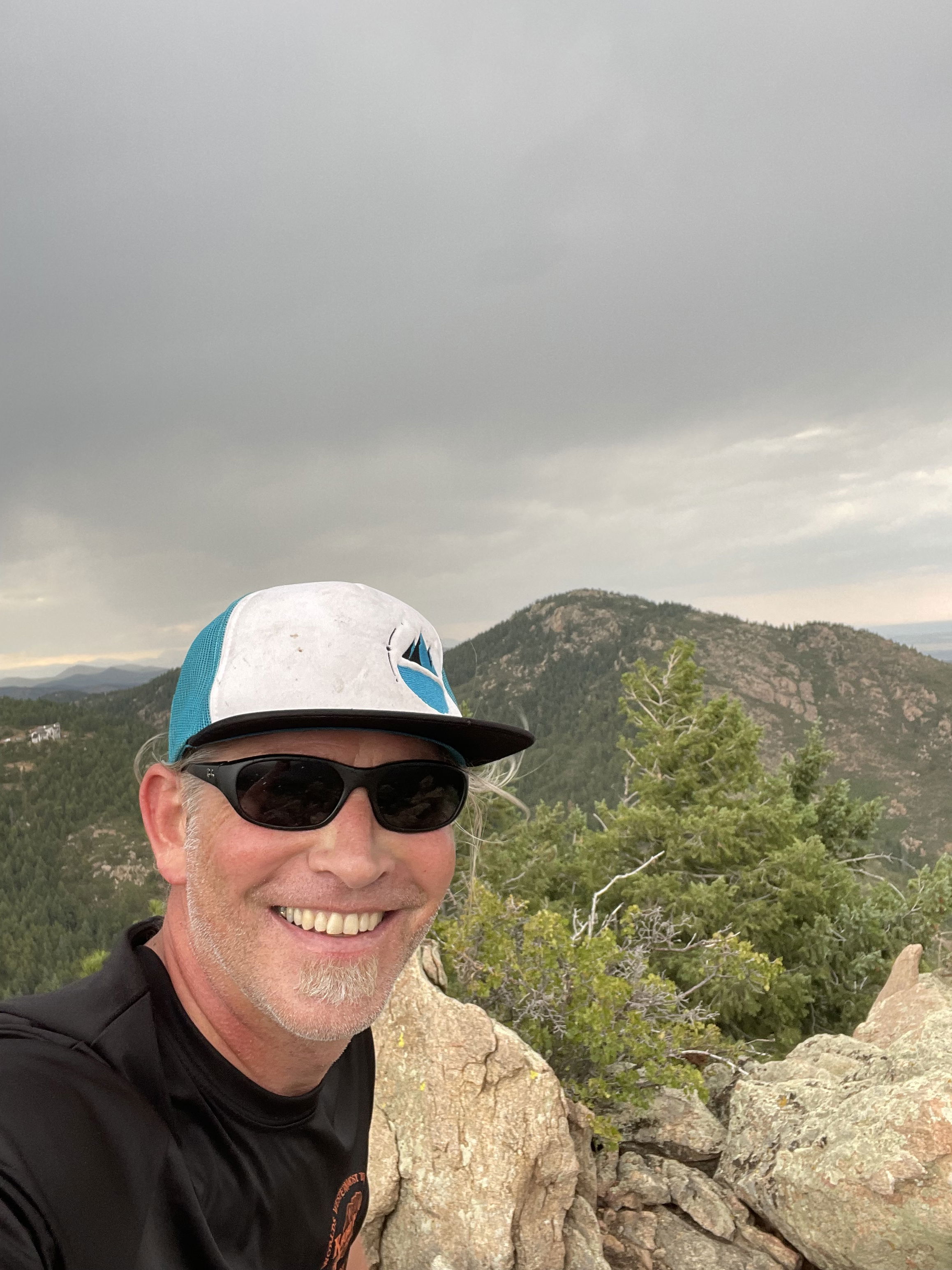 Summit Photo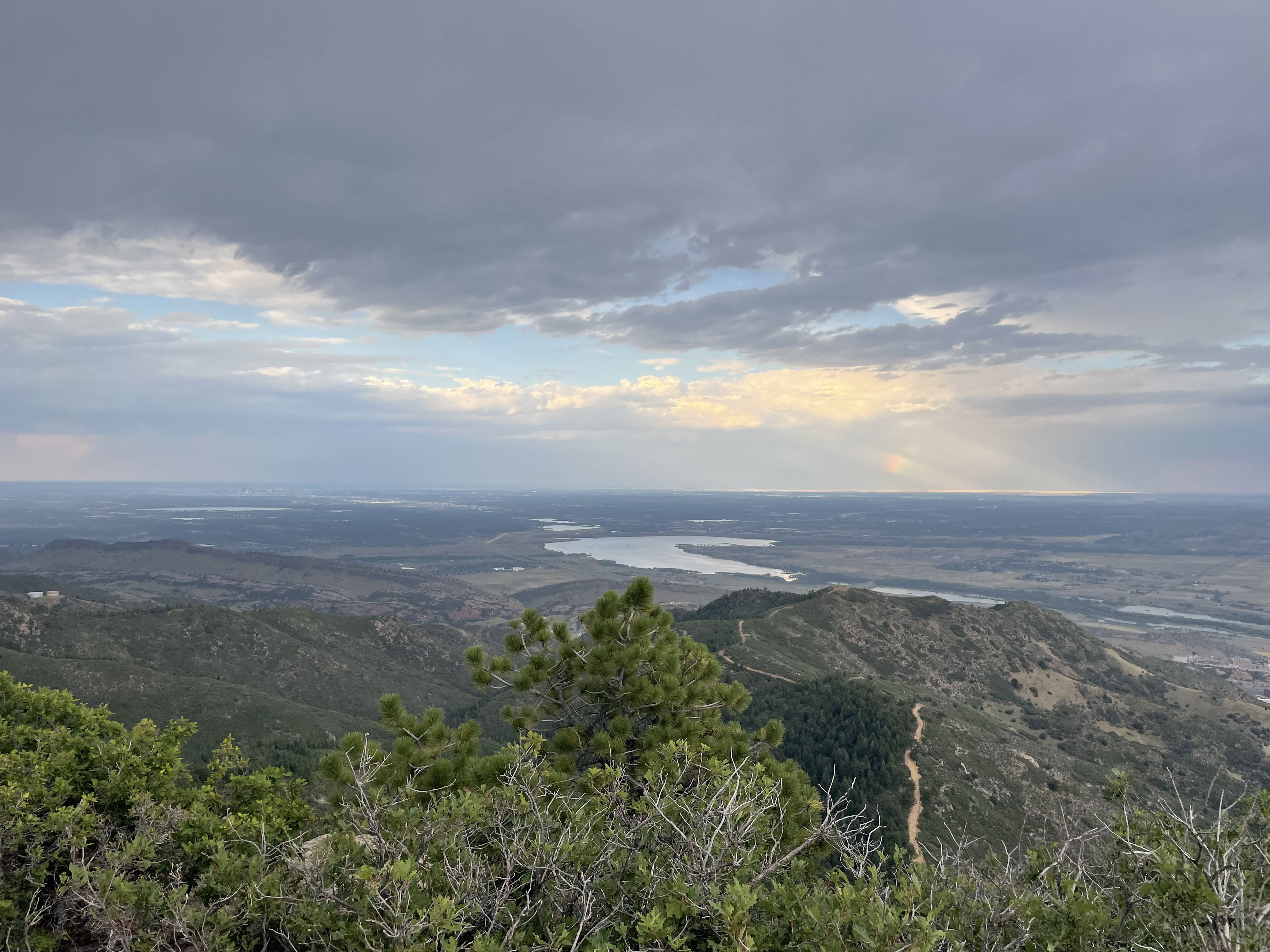 Chatfield Reservoir with Denver, Colorado, in the far background.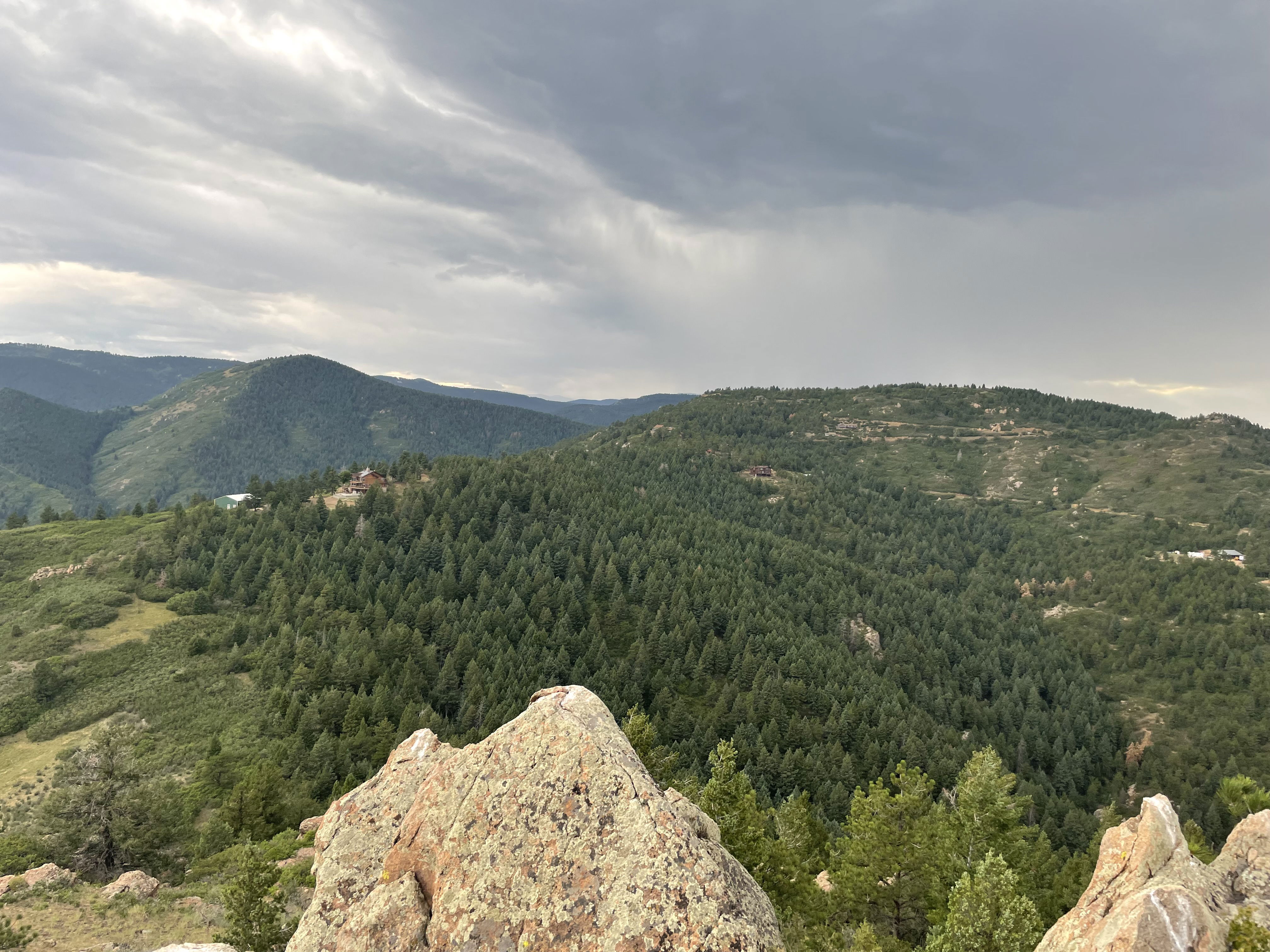 Views to the west from the summit.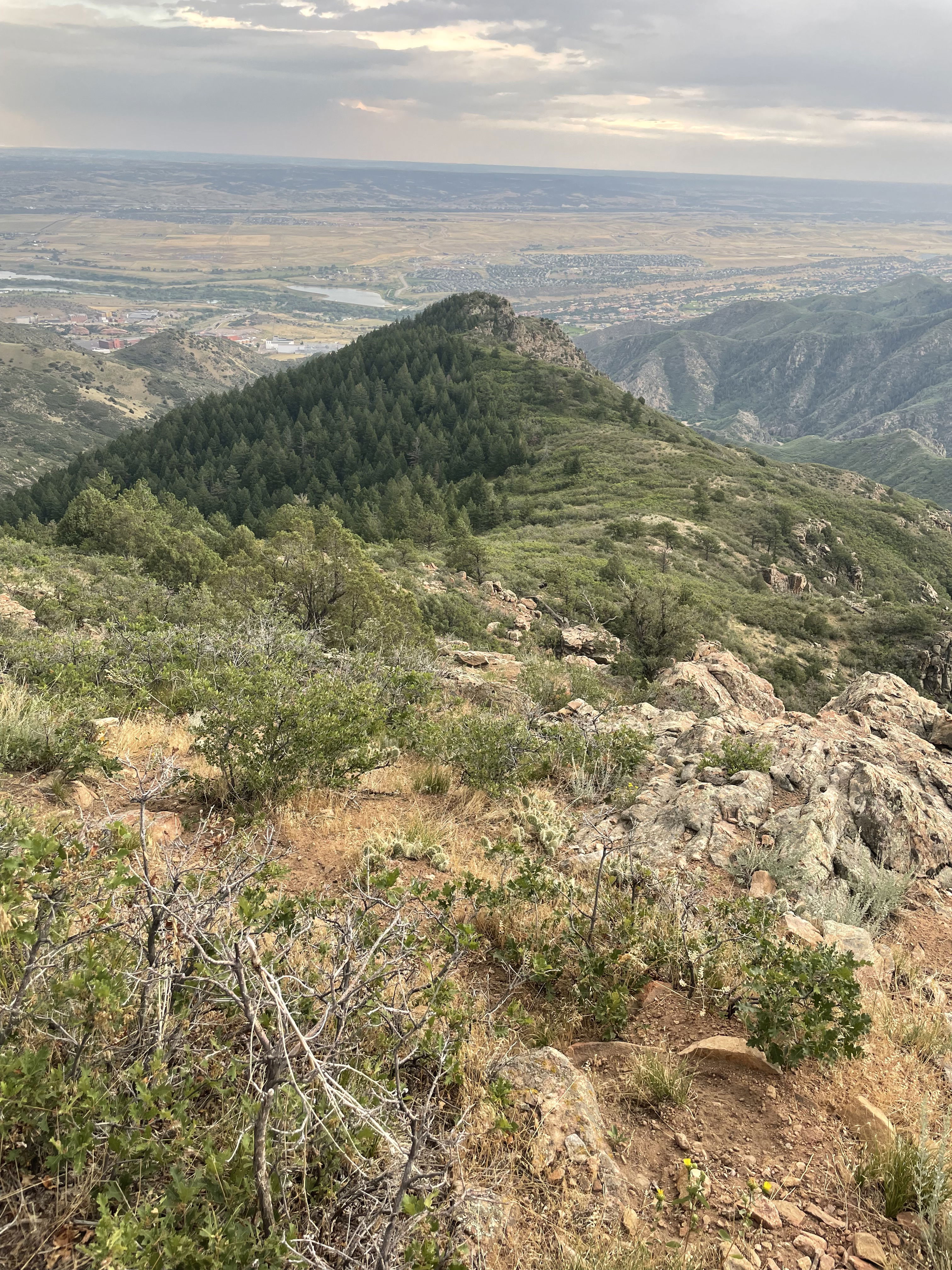 A look down part of the undulating east ridge.