Statistics
Date - 01/16/2021
Elevation - 10,900'
Route - Moe/Fat City
Miles - 2.0
Elevation Gain - 1,000'
ACME Mapper - Link
CalTopo - Link
Description
A last minute trip had us in southwest Colorado for a long weekend to go ice climbing. We left on Friday morning, but a road closure near Fairplay, Colorado, cost us over two hours of travel time, so we weren't able to climb anything on January 15, 2021. Brian, Nick, and I drove during the day, and Kevin met us later that night.
The following morning, we drove from Ouray, Colorado, through Silverton, Colorado, to Eureka, Colorado. Since Nick hadn't climbed Stairway to Heaven and Kevin only climbed it once, the two of them set off for that classic Colorado ice climb. Brian and I hiked north up the road and looked at the various gullies on the east side of Eureka Mountain. First Gully was out, we had climbed Second Gully a number of times, and Goldrush was out. Although Just Another Gully Climb was in, it didn't look very enjoyable. As a result, we wallowed our way up to the Three Stooges Alcove.
Larry on the left wasn't very impressive, so we started off climbing Moe in the middle, which was a fun and easy two pitch climb. After rappelling down, we hiked down and each led the first easier two-thirds of Fat City and then hiked back to the trailhead. The portion of Fat City we climbed was fairly stiff for us, and the upper pillar was even steeper and more challenging than we were willing to attempt.
We reconvened at the vehicle after Nick and Kevin returned from completing Stairway to Heaven and drove back to Ouray, Colorado, for some dinner at the Colorado Boy (Southwest).
Photos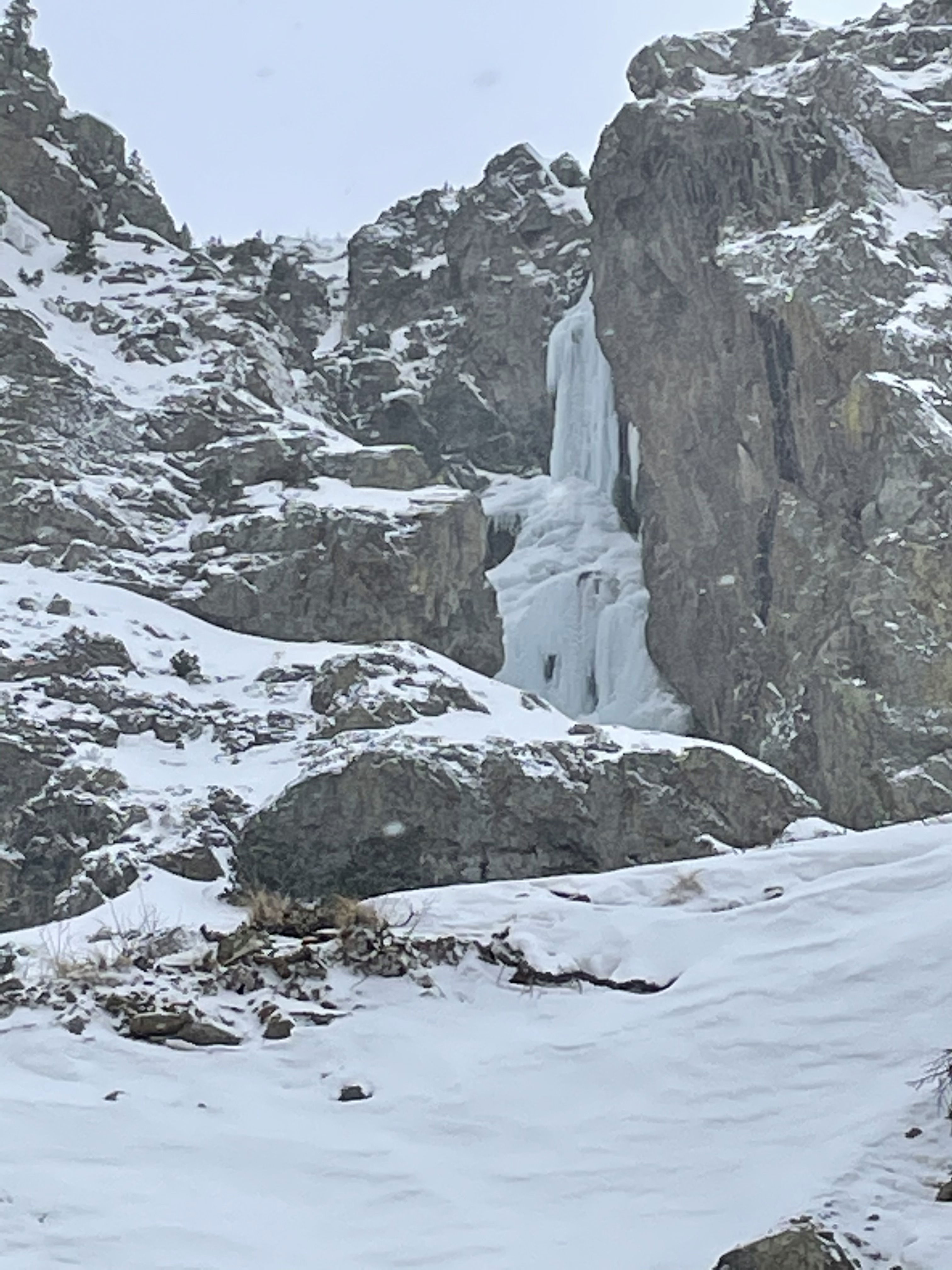 Entrance to the Three Stooges Alcove from the road.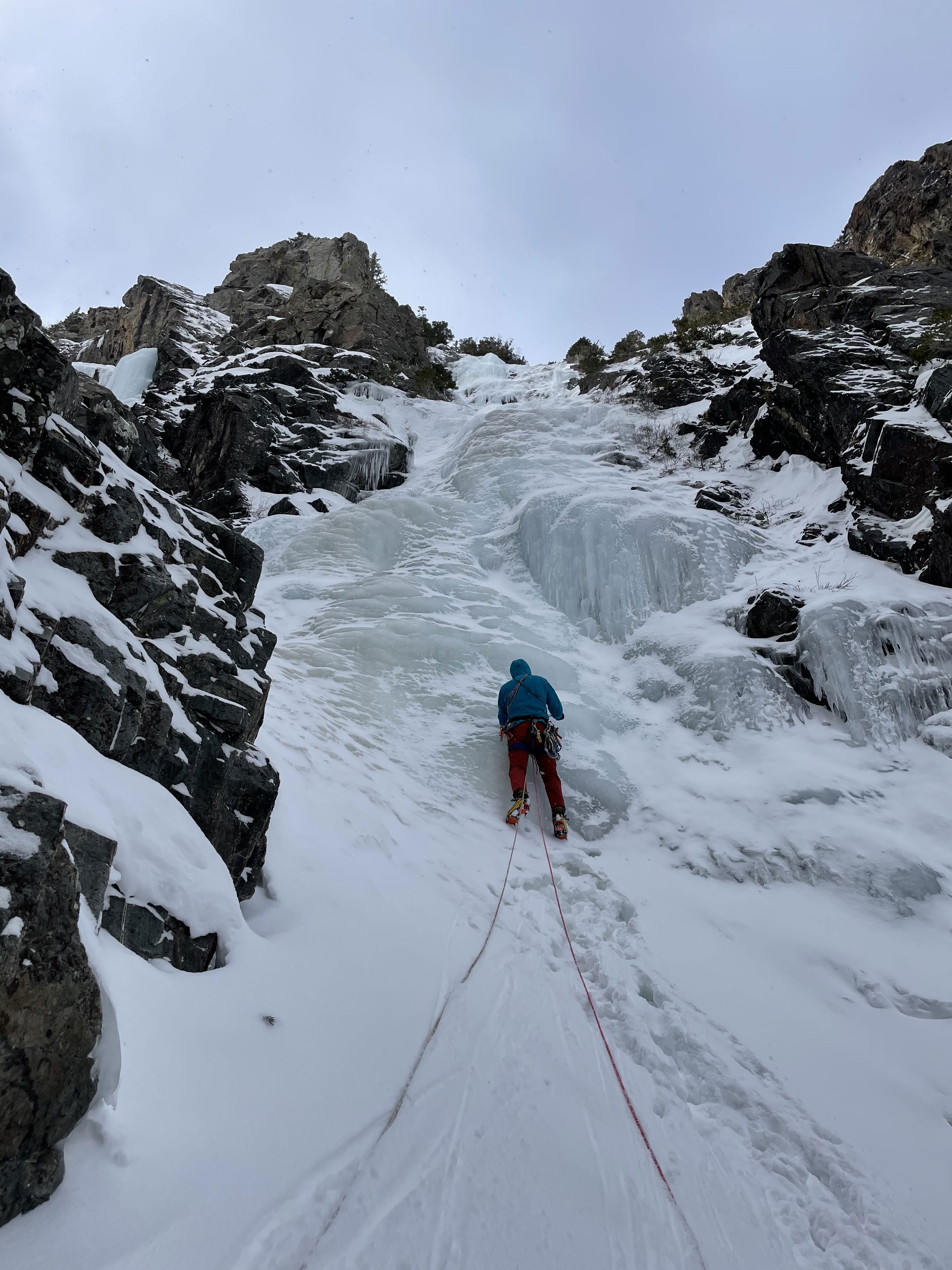 Brian starting up pitch one of Moe.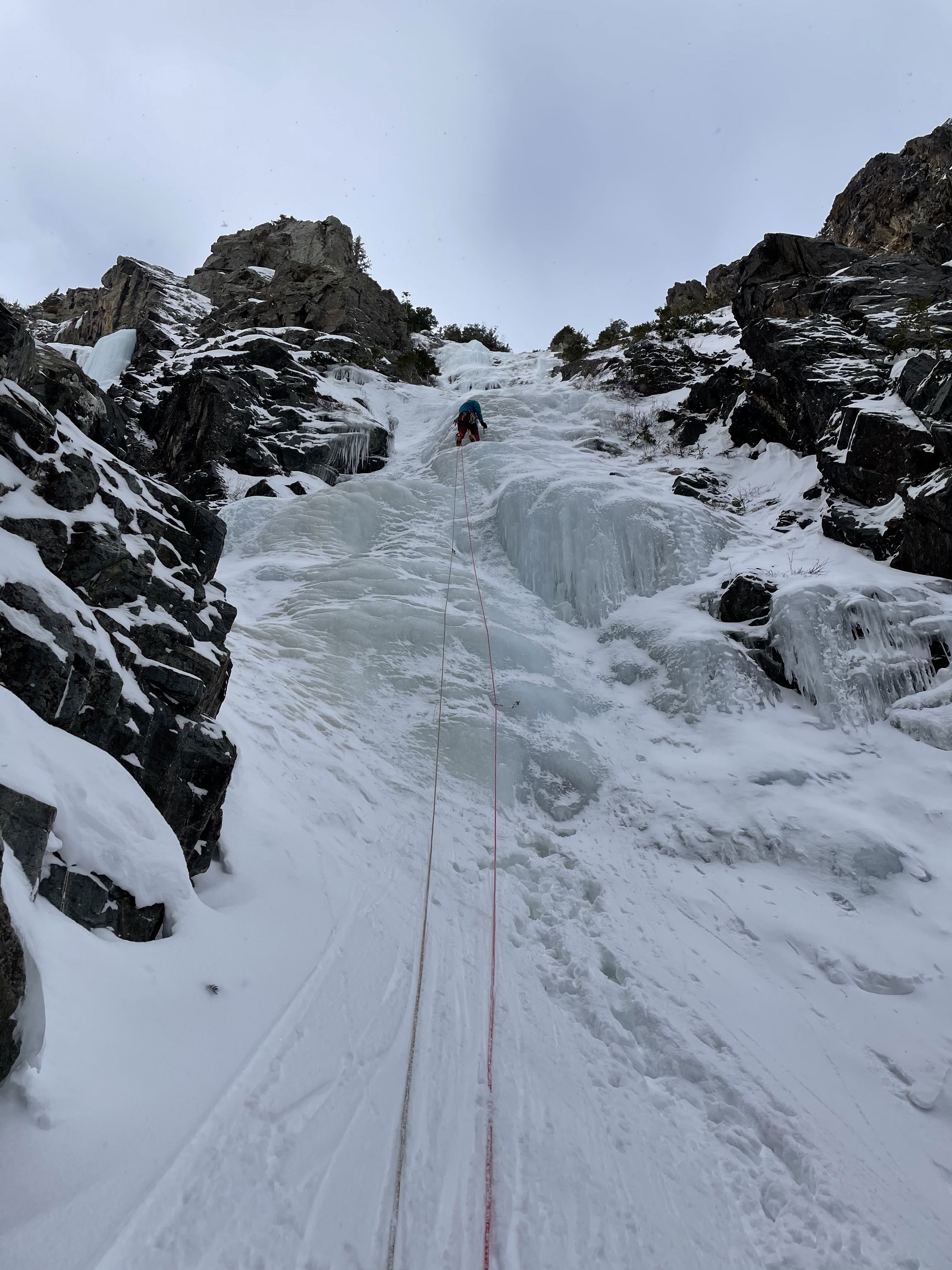 Brian about half way up pitch one.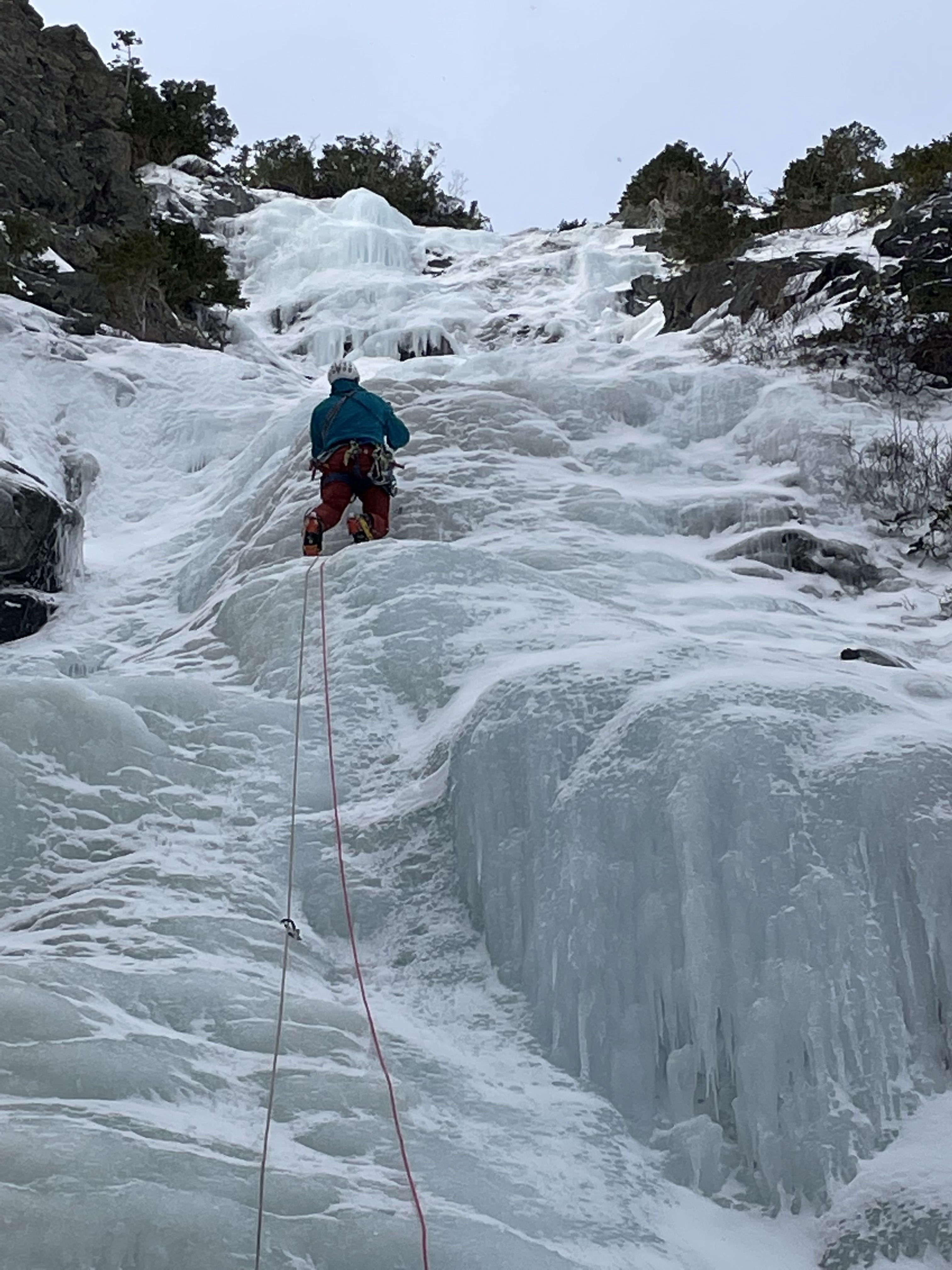 Brian Kooienga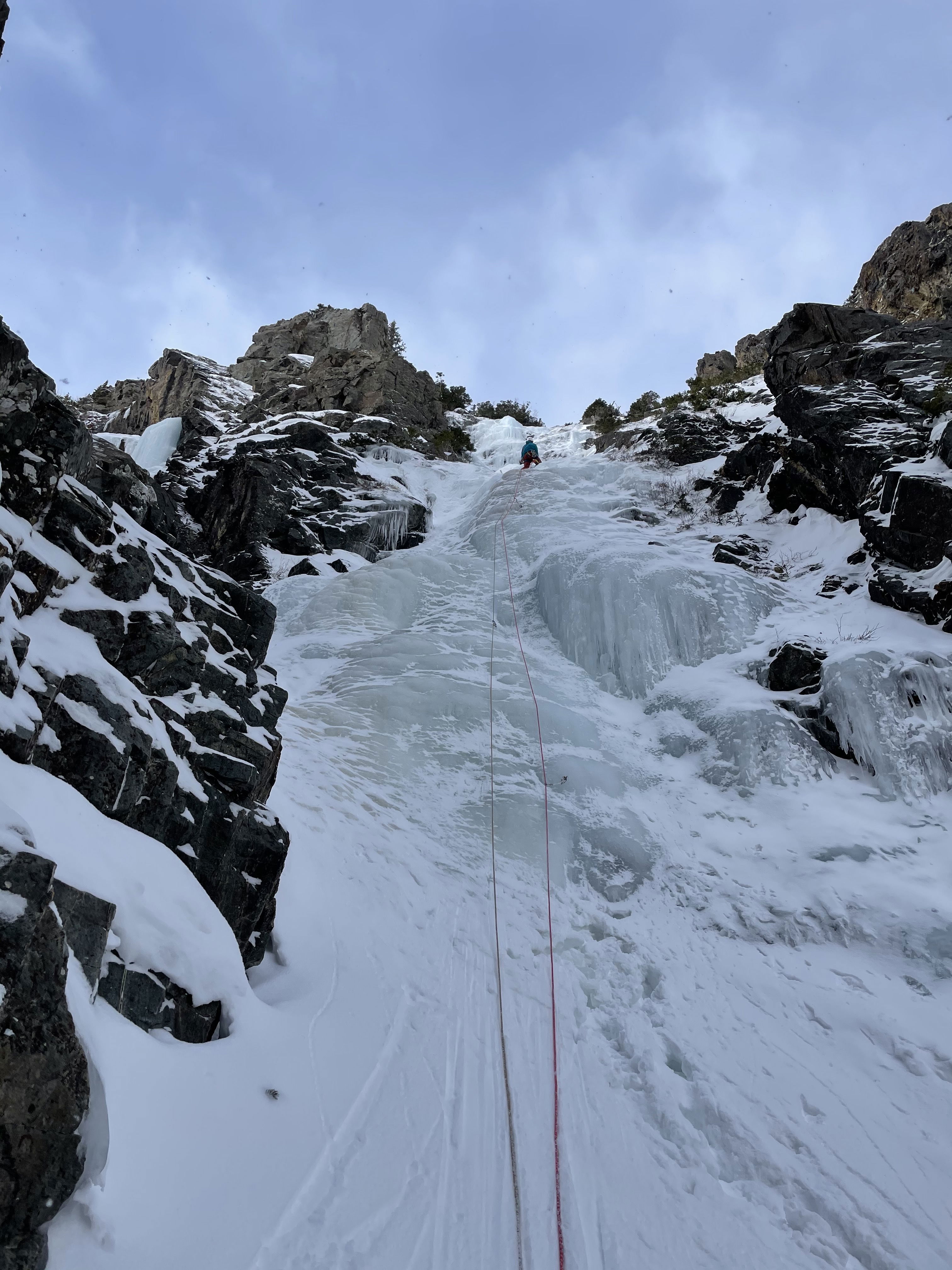 Brian near the top of pitch one.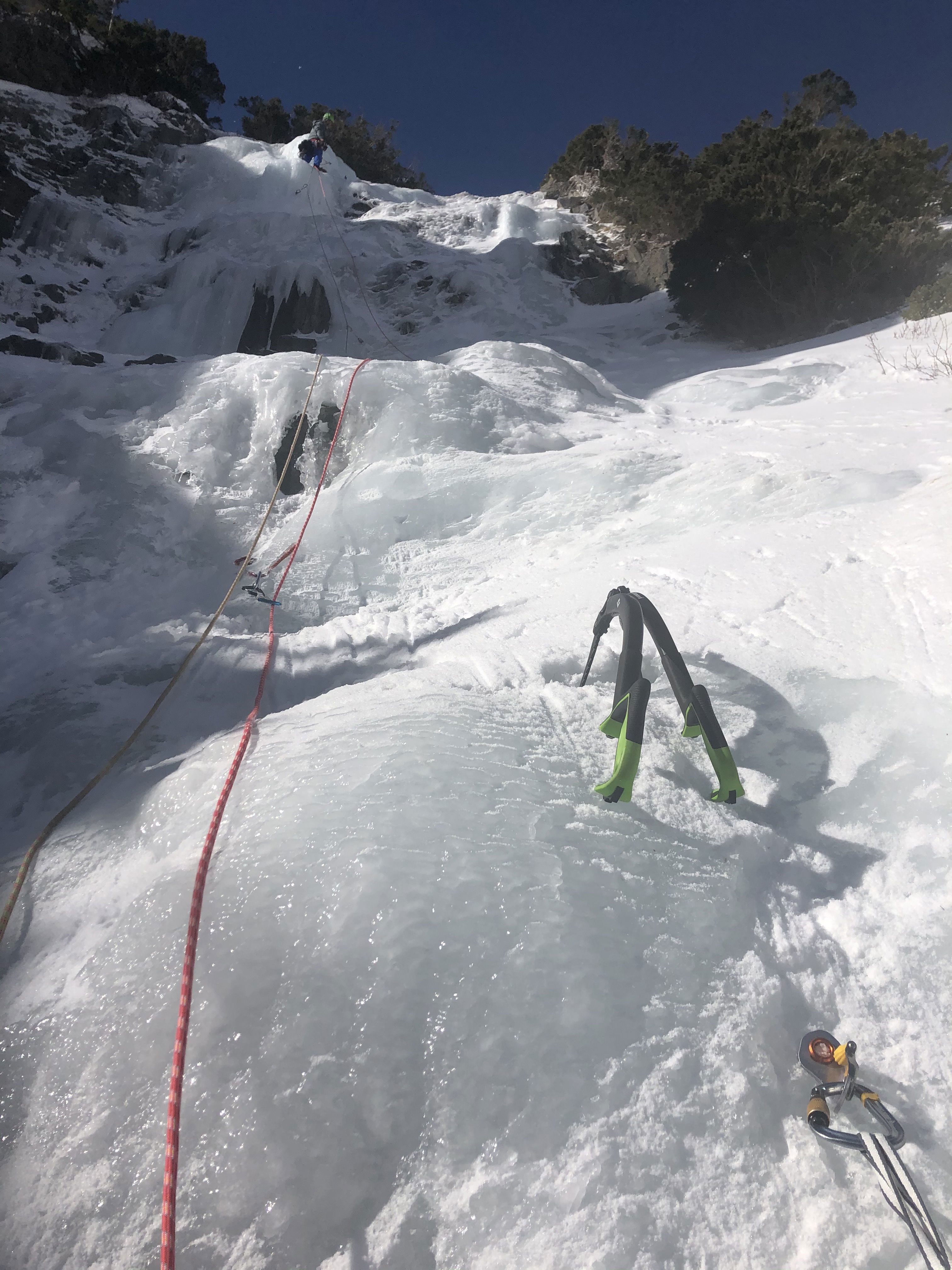 James near the top of pitch two.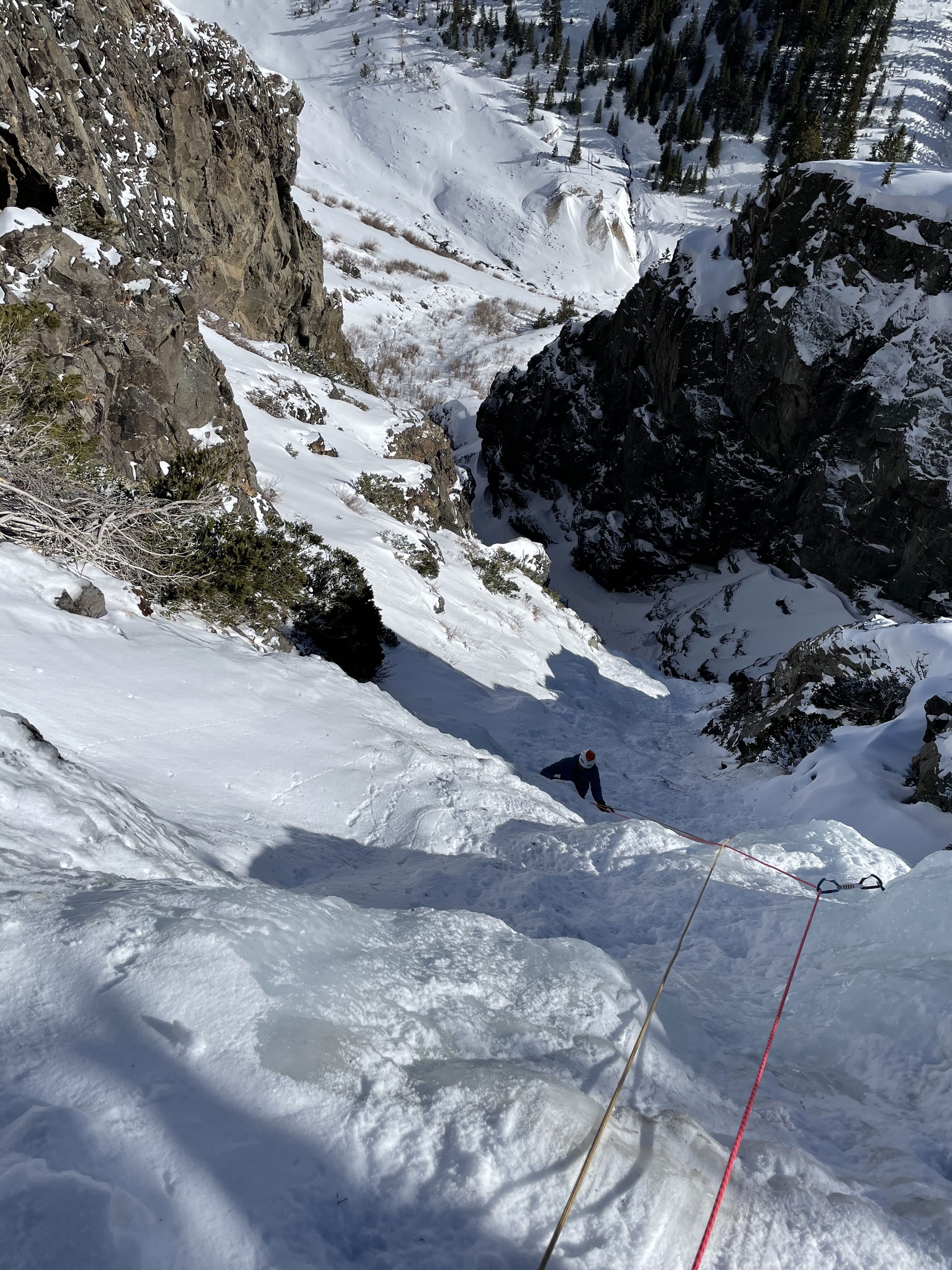 Brian on pitch two.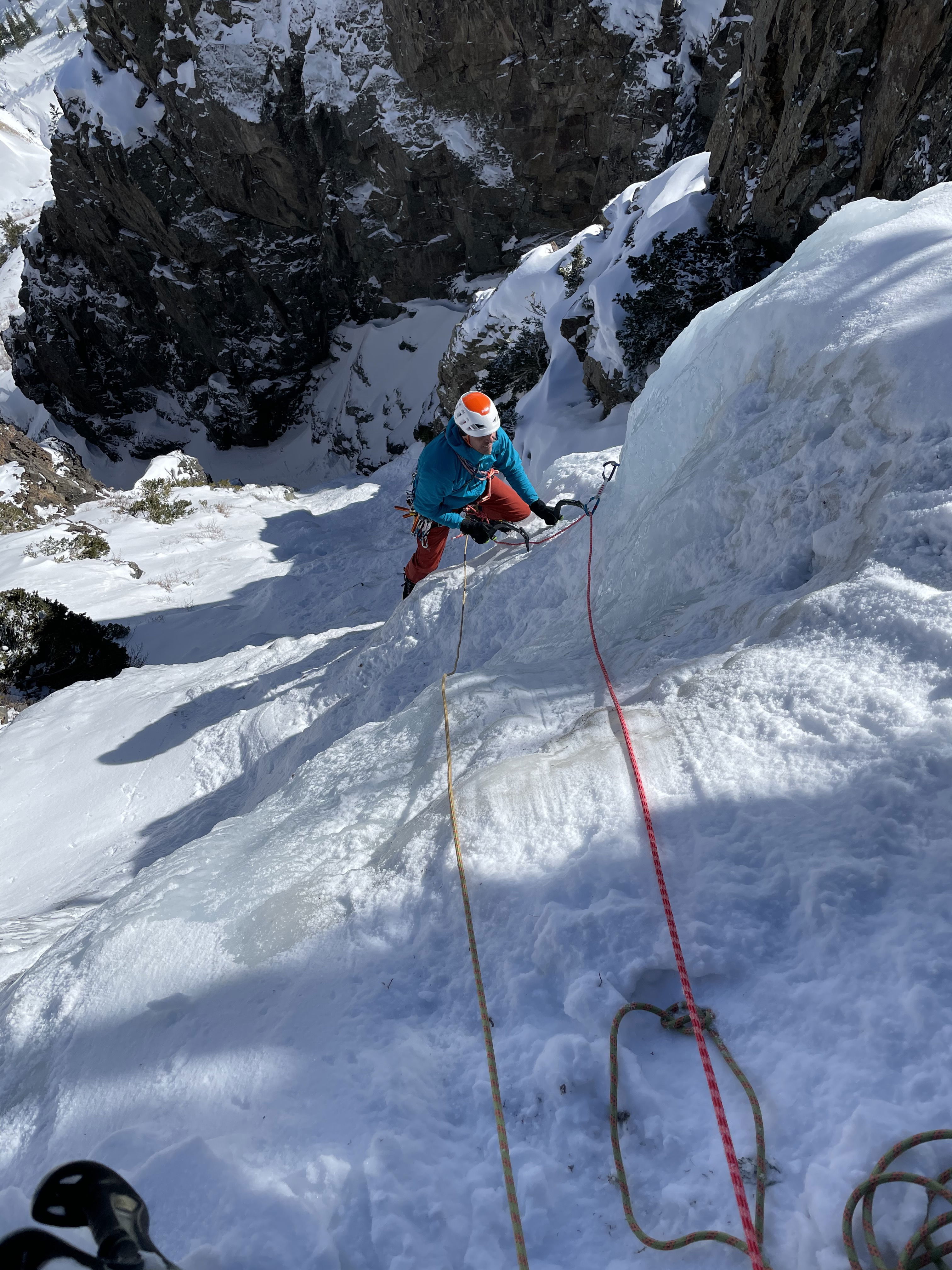 Brian on pitch two.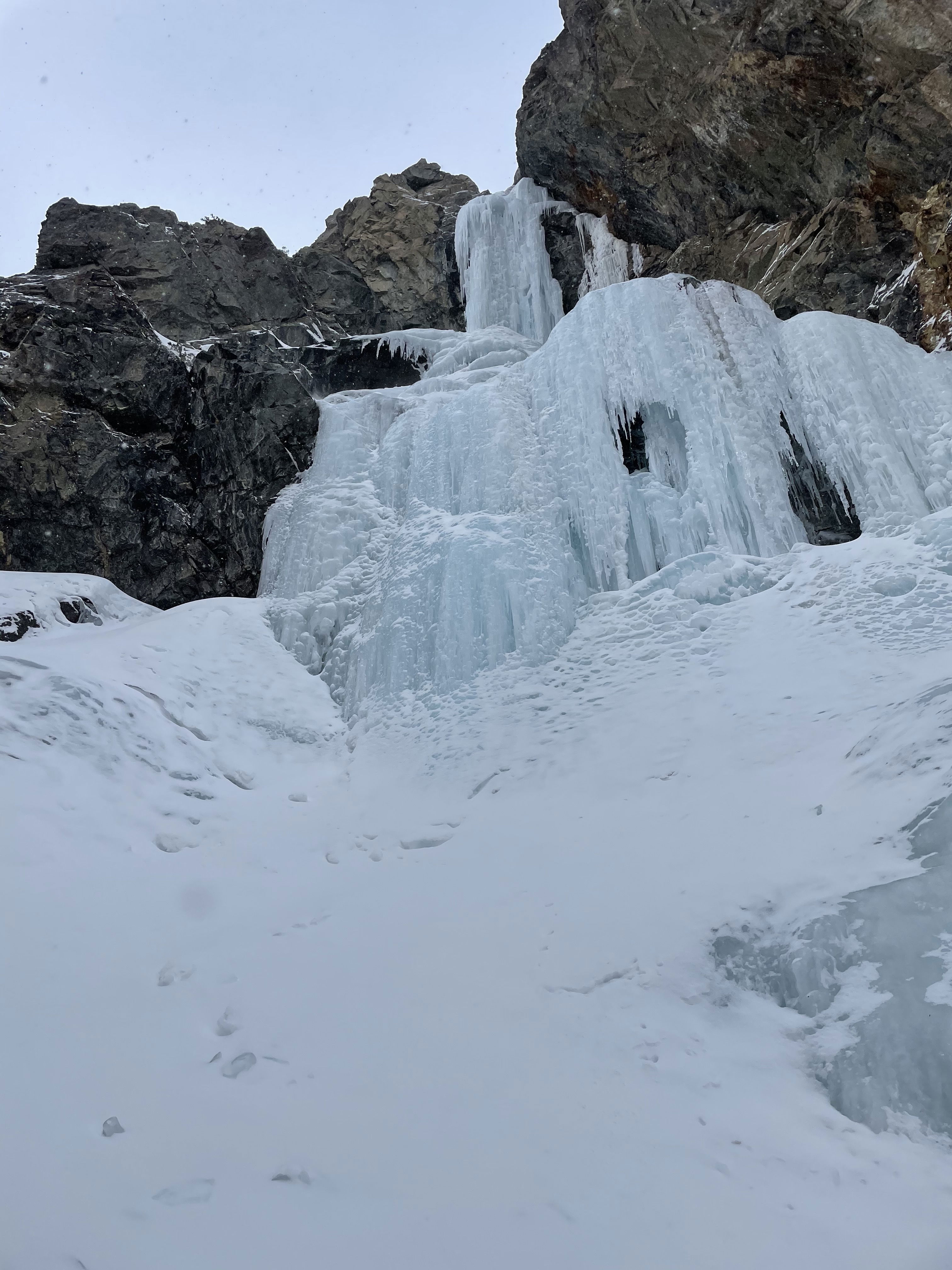 Fat City from the base of the climb.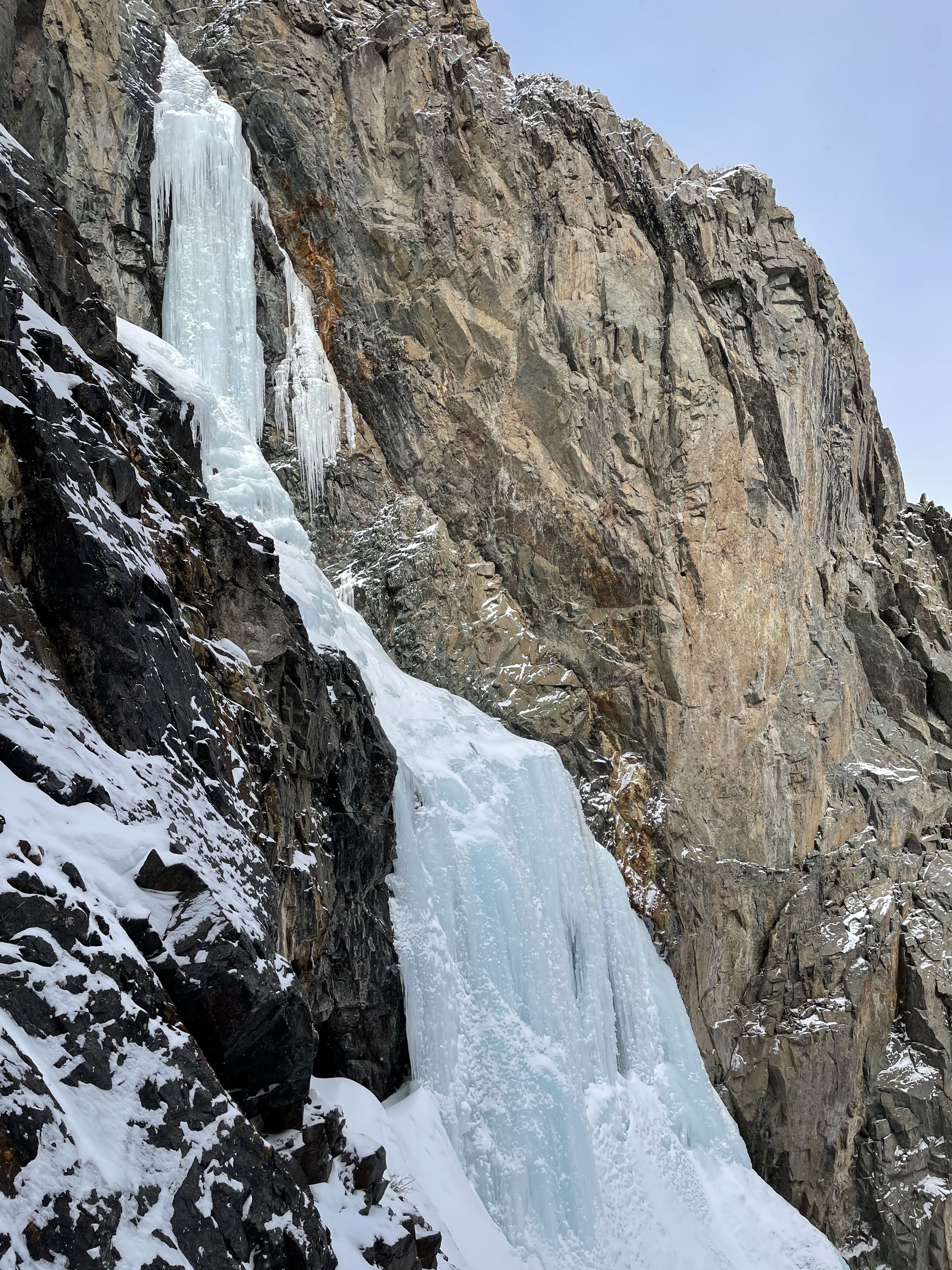 A side profile of Fat City.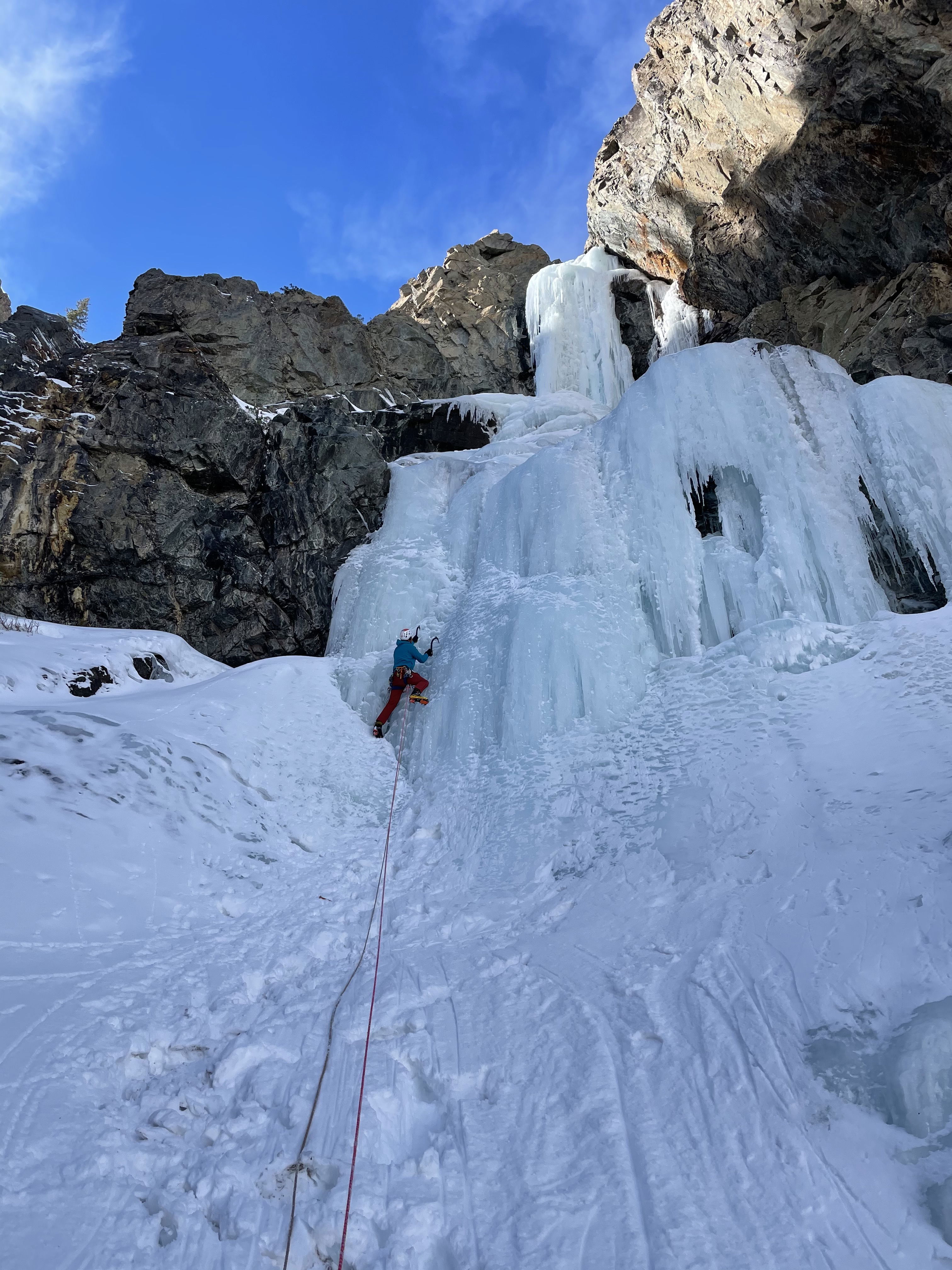 Brian starting up Fat City.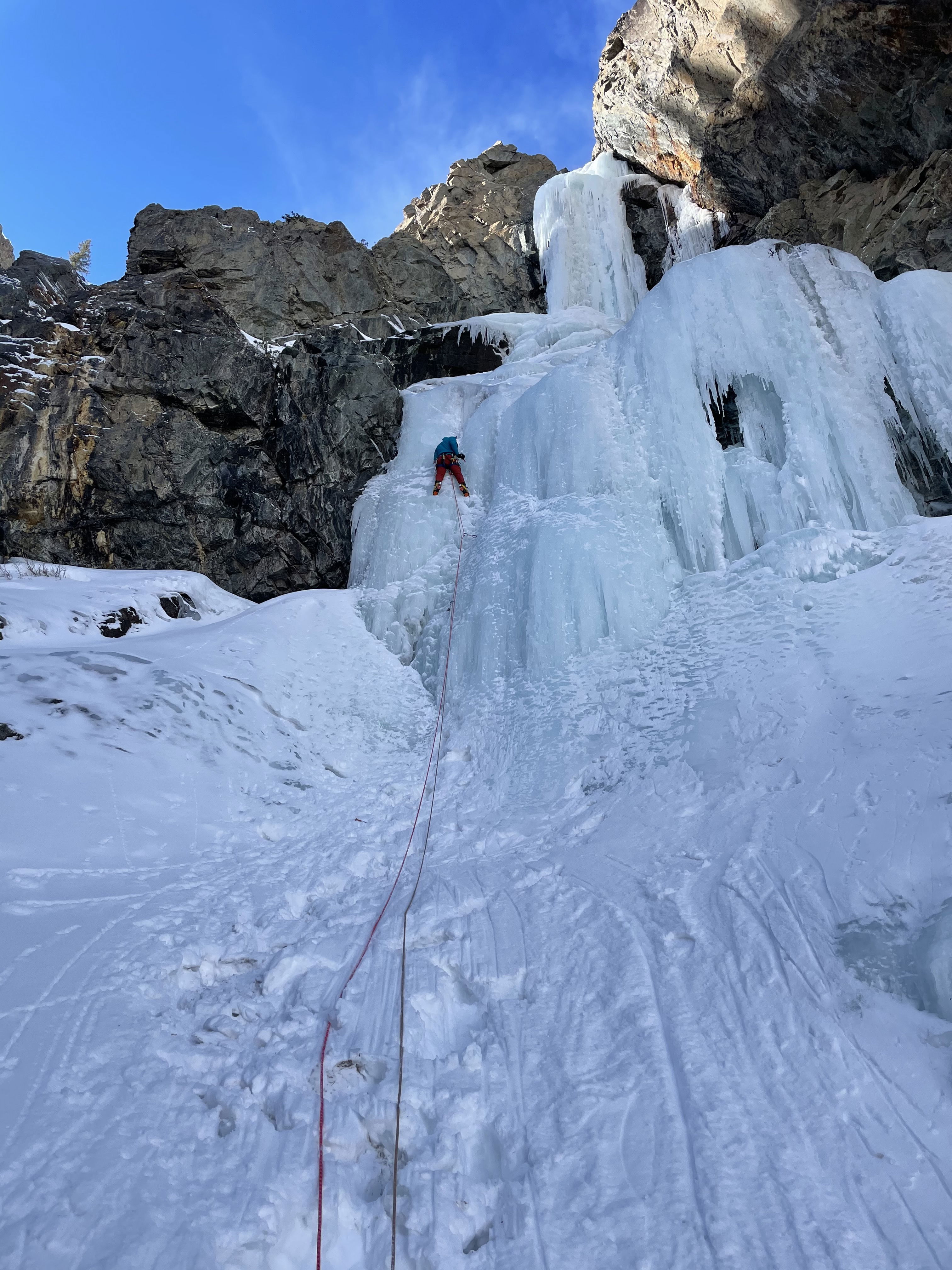 Brian working up the lower portion of Fat City.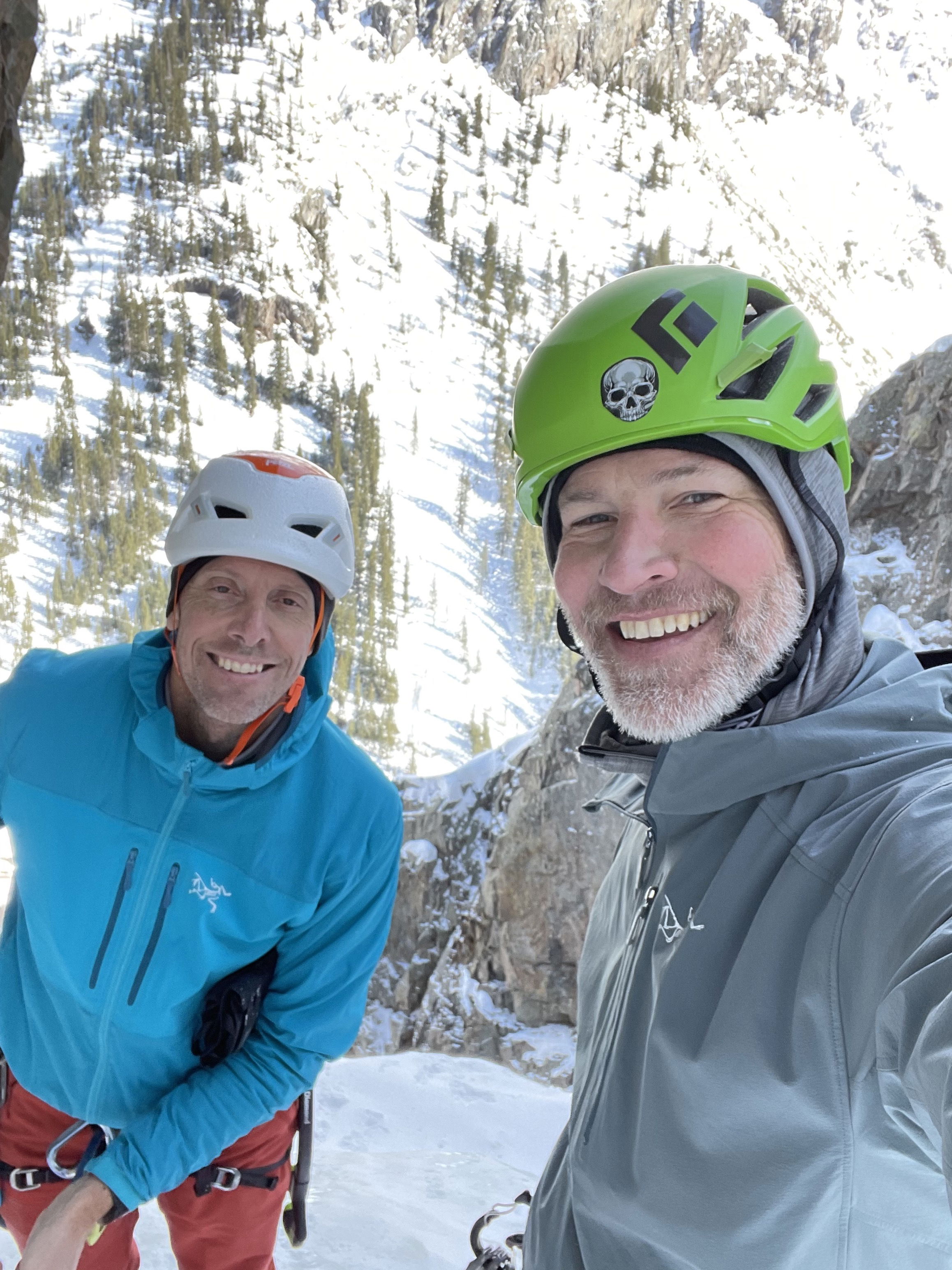 Brian and James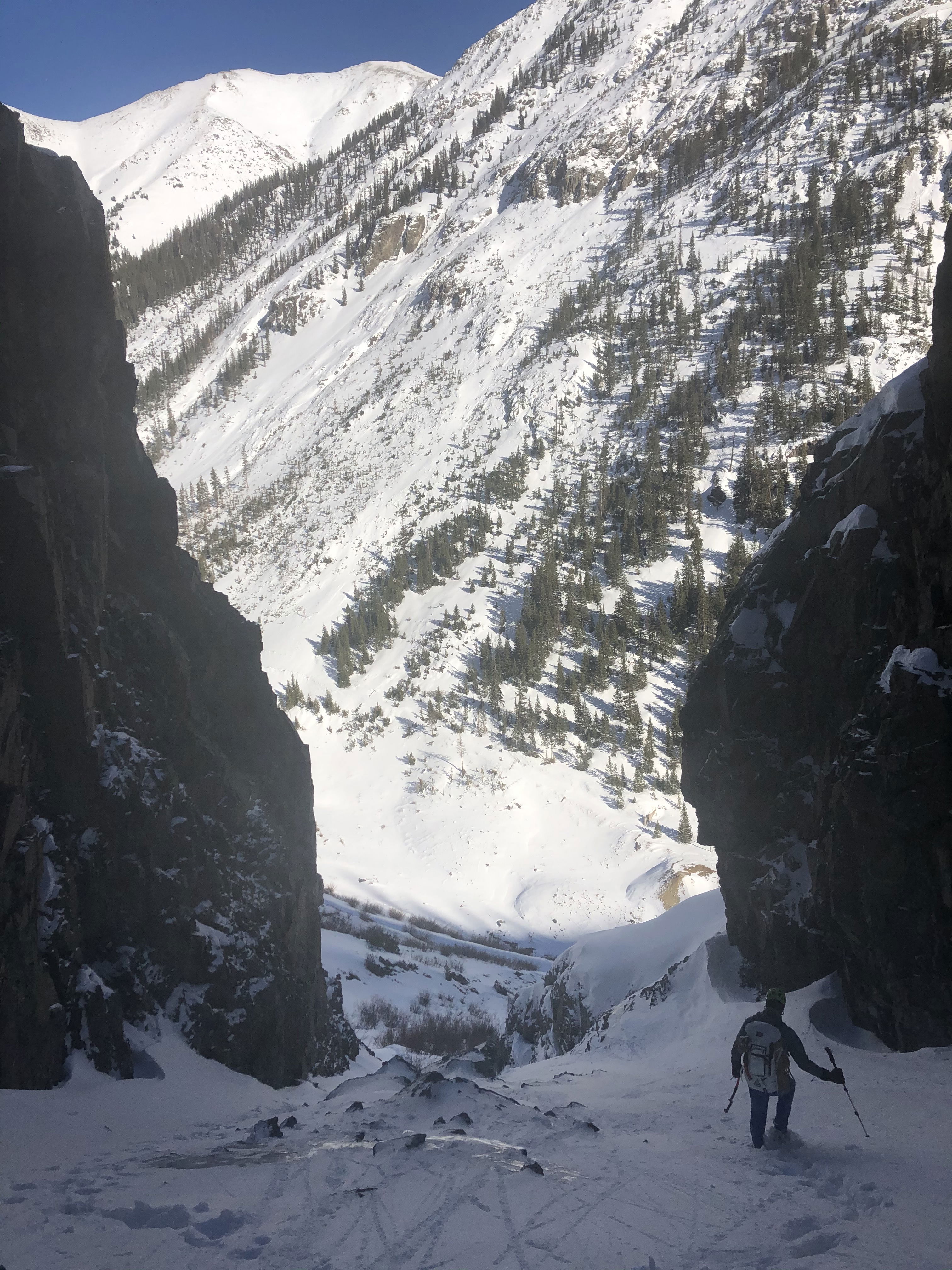 Hiking out of the alcove and back down to the road.