Statistics
Date - 12/29/2021
Elevation - 7,790'
Route - Portland Falls
Miles - 0.1
Elevation Gain - 100'
ACME Mapper - Link
CalTopo - Link
Description
Since the ice park seemed to be a waste of time the previous day, we decided to hike up to the Charmin Tube for climbing. Ice climbs up Camp Bird Road and by Eureka, Colorado, were too dangerous to attempt due to recent snowfall. By the time we got to the climb, there were three parties already on it. We knew the park would be packed, so we simply climbed Portland Falls. This is a short and relatively easy climb underneath the bridge on the road to the Amphitheater Campground. I had never been here before, so at least I ticked a new climb off the list. We each led it and got several top-rope laps in for training purposes.
Photos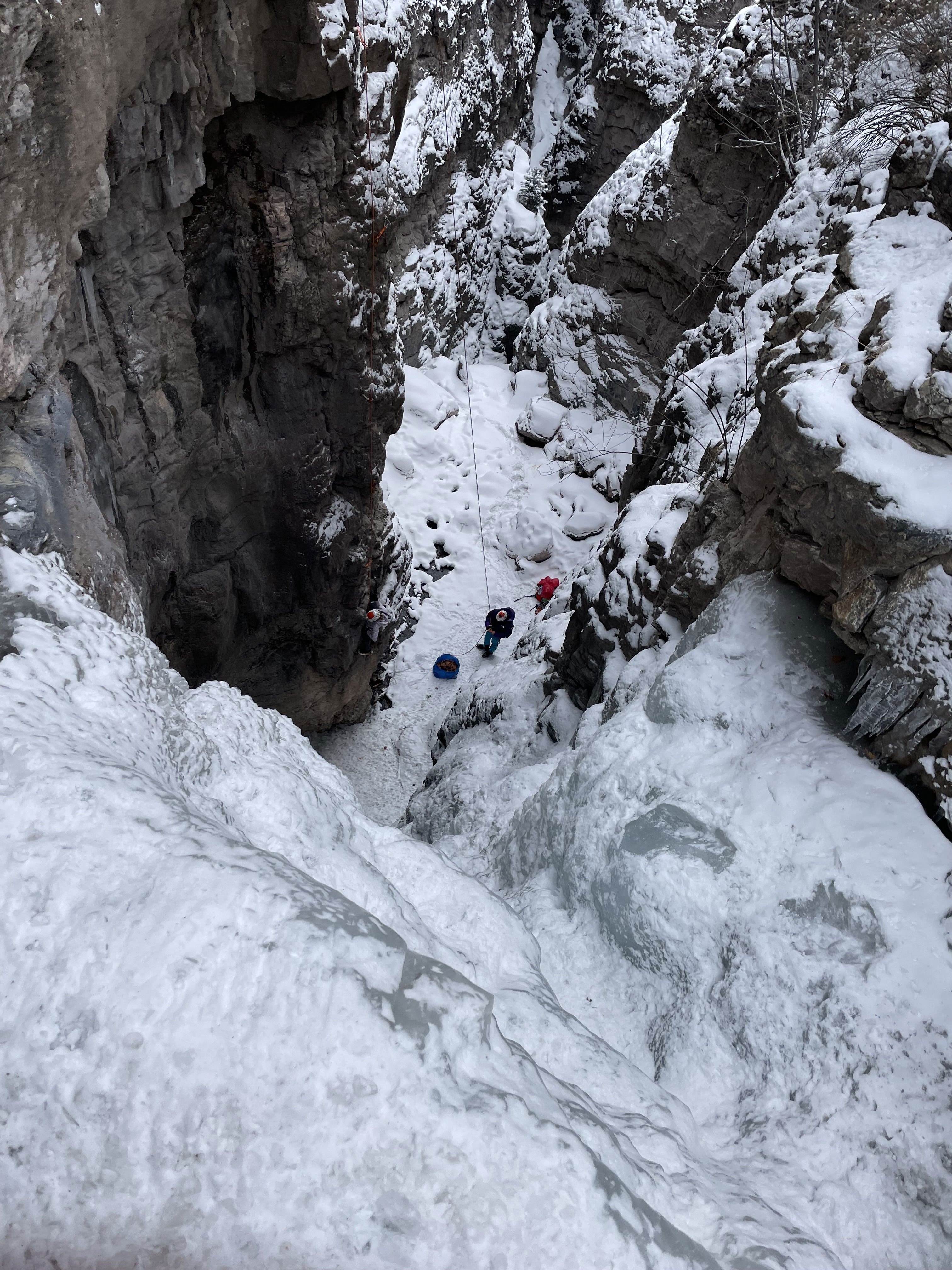 Looking down Portland Falls from the top of the climb.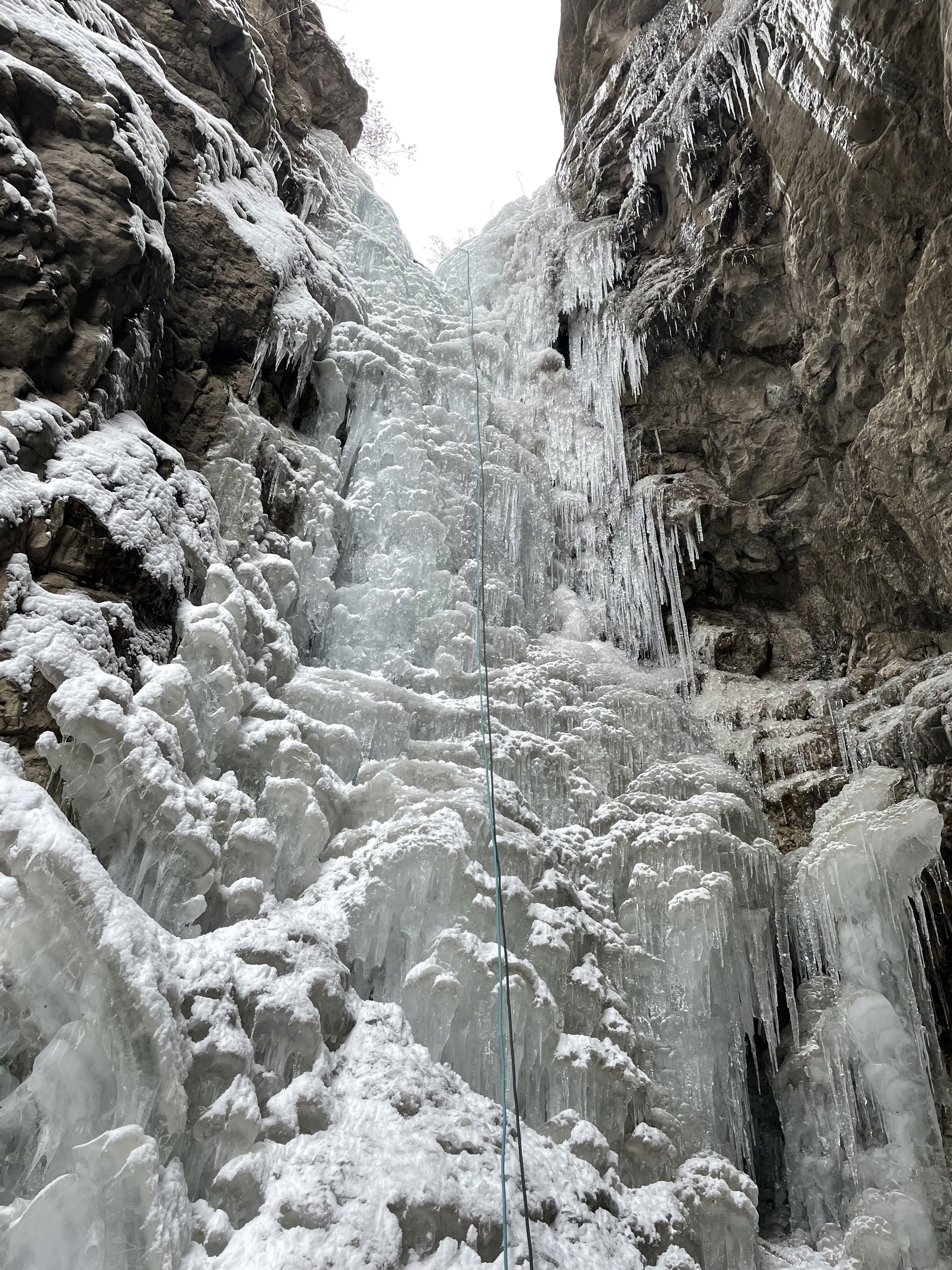 Looking up from the base of the falls.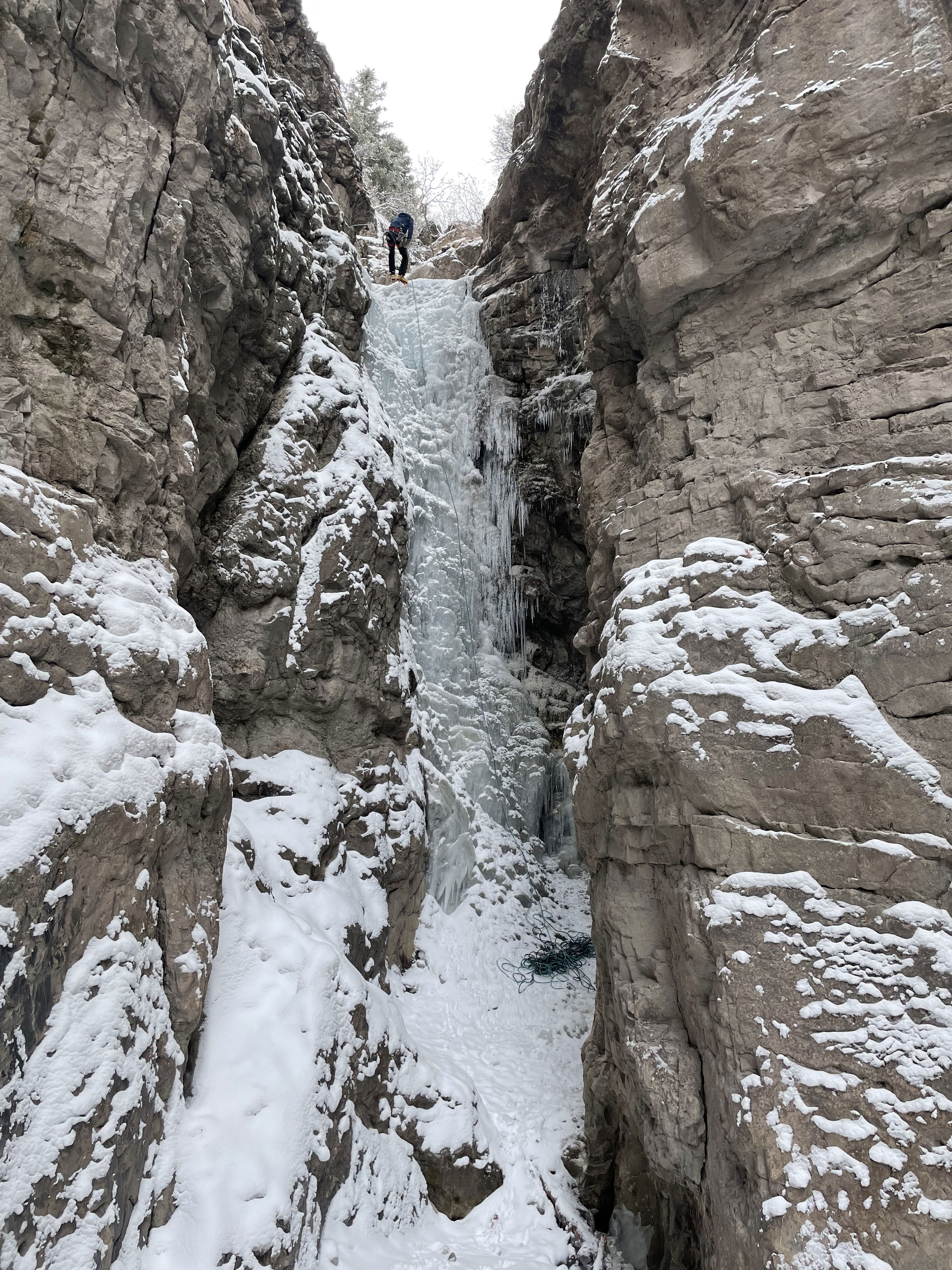 Dylan on rappel.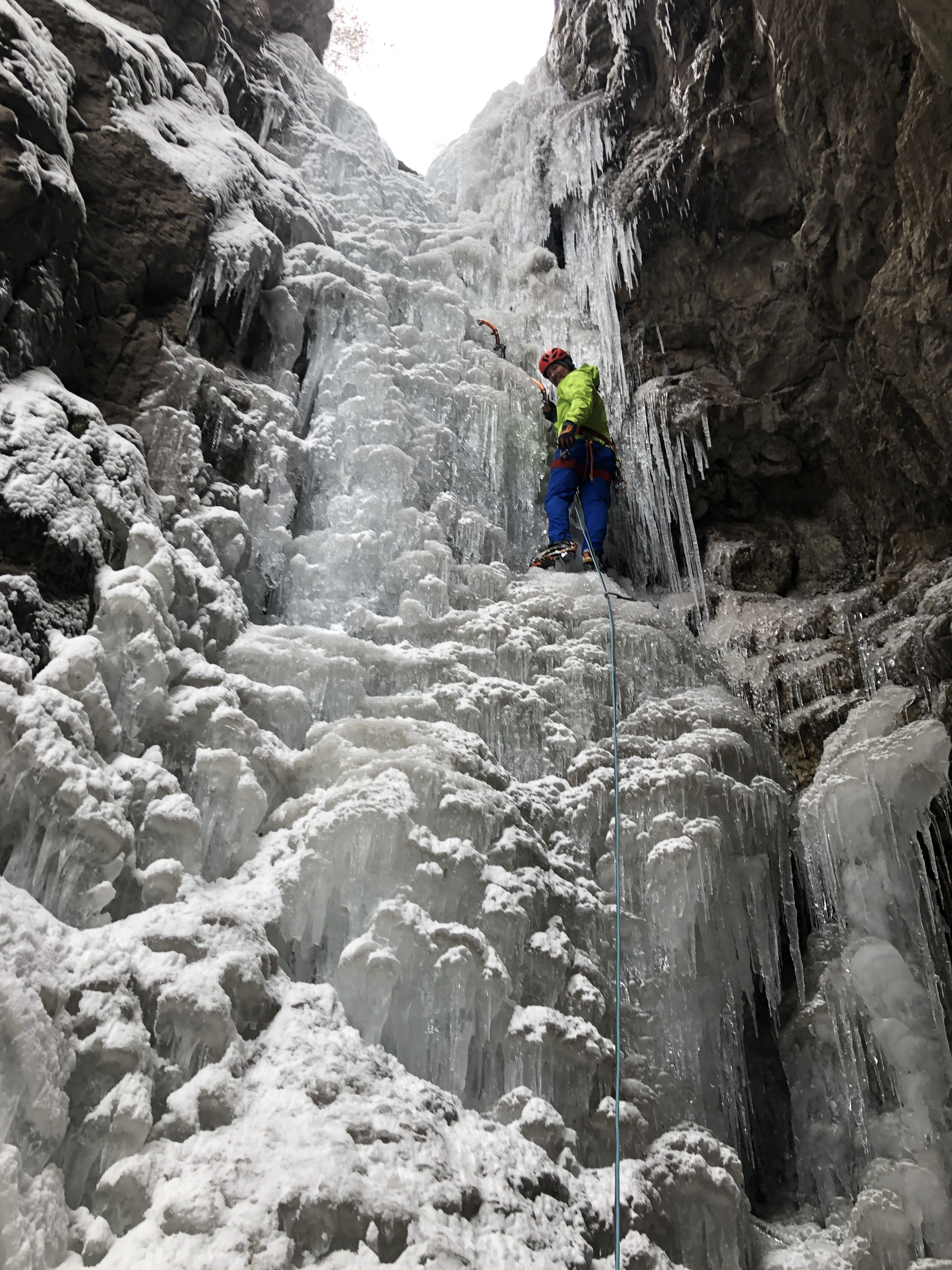 James Just
James Just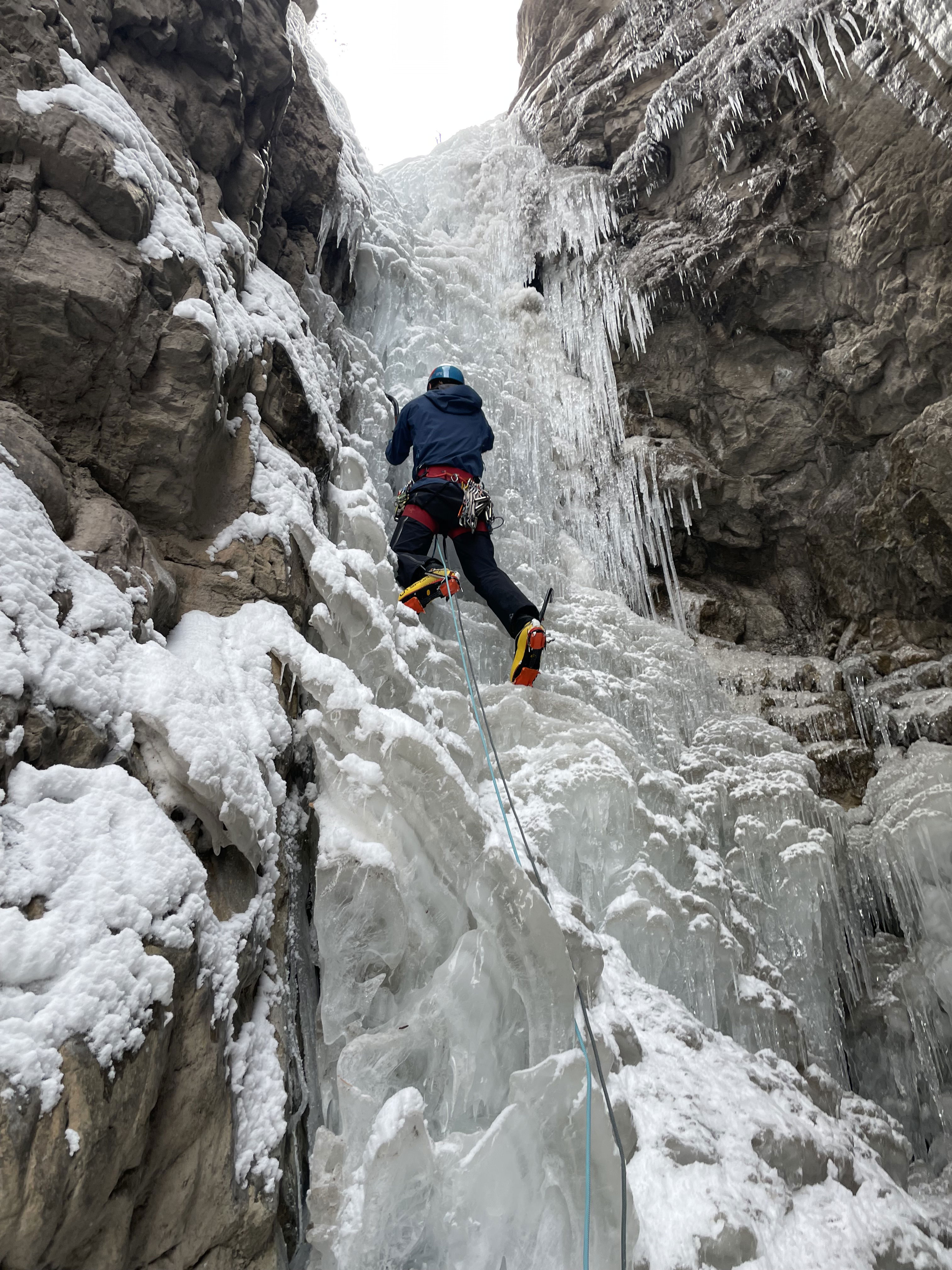 Dylan Fadgen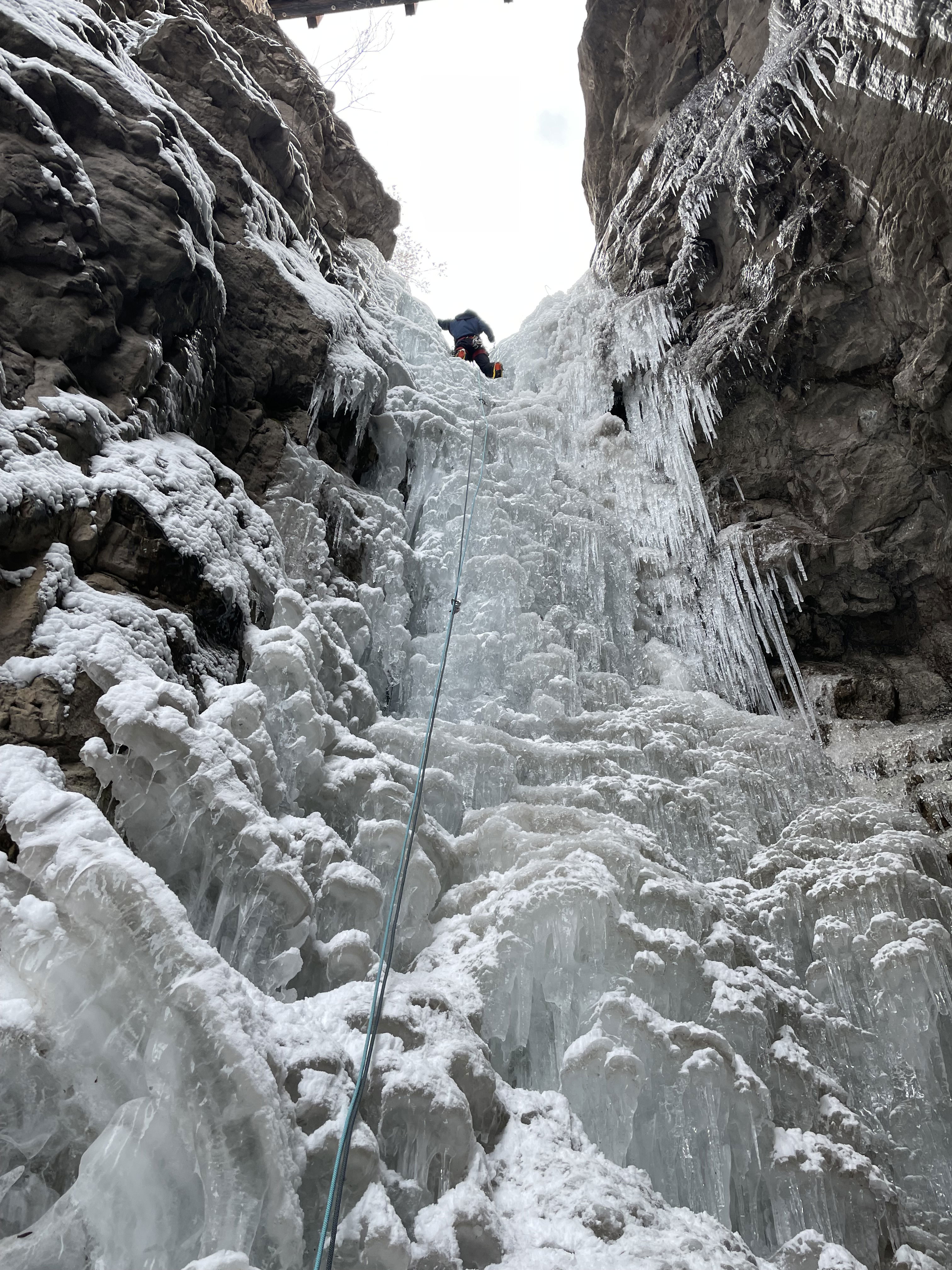 Dylan Fadgen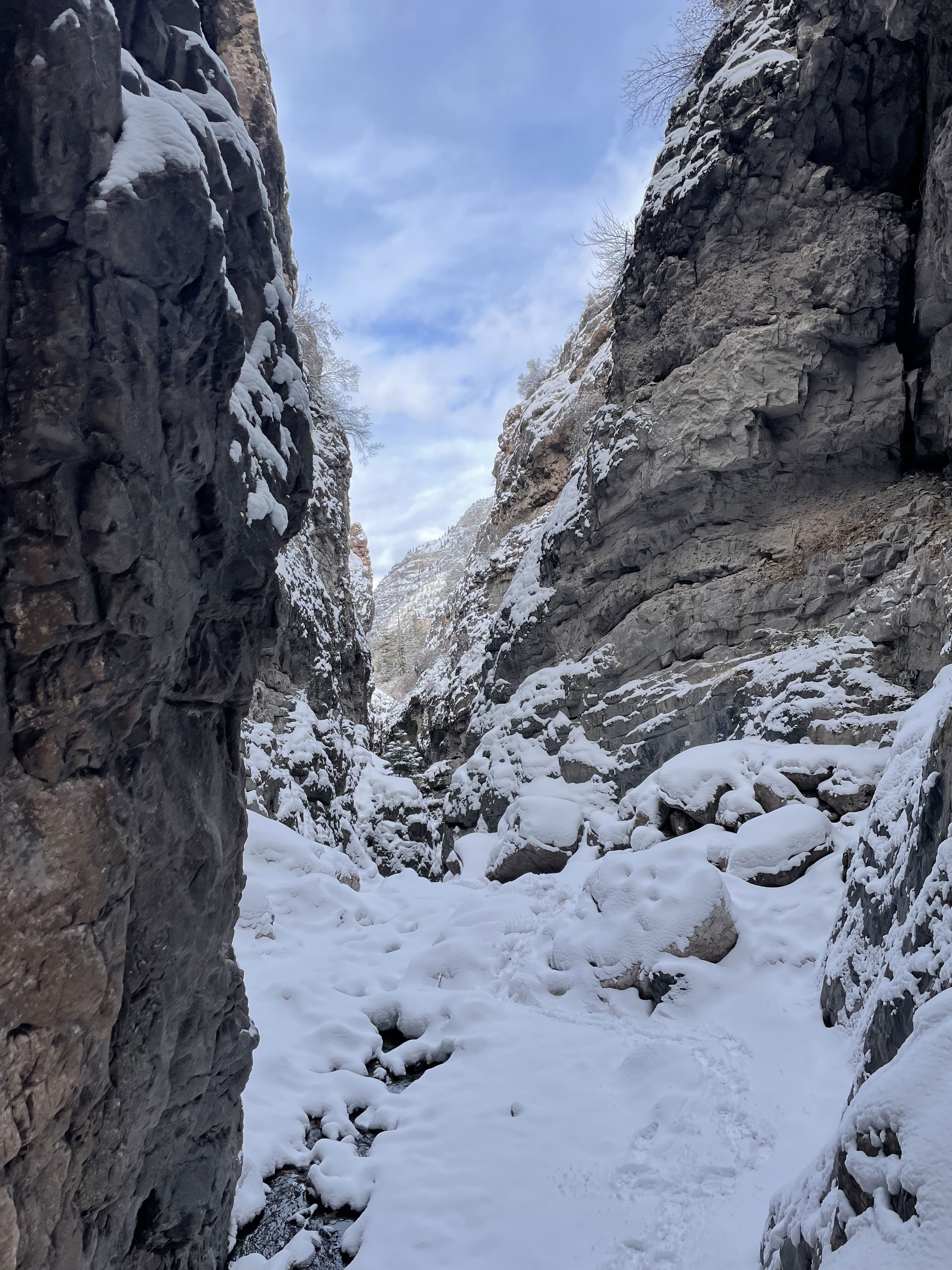 Looking down Portland Creek.