Statistics
Date - 09/15/2021
Elevation - 13,824'
Route - North Face
Miles - 8.0
Elevation Gain - 4,000'
ACME Mapper - Link
CalTopo - Link
Description
Jagged Mountain was my 97th Centennial Peak. We climbed the north face route starting from Lake 11754 below Twin Thumbs Pass. It ended up being a 12 hour tent-to-tent day, but we were happy to summit one of the more technical Centennial Peaks and have two out of the four peaks we wanted to hike on this trip under our belts.
Day three of our backpacking trip was another successful one. After a quick breakfast, we bushwhacked from our camp 2 down to Noname Creek dropping 1,000'. At this point, we turned east and picked up a climber or use trail and were able to generally follow it all the way to Jagged Pass. From the pass, you get a good look at the final route to the summit.
We traversed over to the base of the climbing and geared up for the technical pitches. There are four short rock pitches that we opted to climb in approach shoes. We were able to place either one or two pieces of rock protection on each of the four technical pitches. Neither Brian or I rock climb much, so we were careful and deliberate with our climbing. In between the roped climbing there is class 3 and 4 scrambling.
Three of the pitches are on the north face of the peak, and after you pass through a small notch and circle around to the south side of the peak there is one pitch just before the summit. We didn't stay on the peak long because we had to complete several rappels to get off the mountain and also had a long hike back to camp 2 at the lake.
We utilized existing anchors on the mountain for belaying and rappelling. Brian and I got back to camp around 8:00 pm and had a meal before going to bed. It felt good to tick Jagged Mountain off our list of Centennial Peaks.
Photos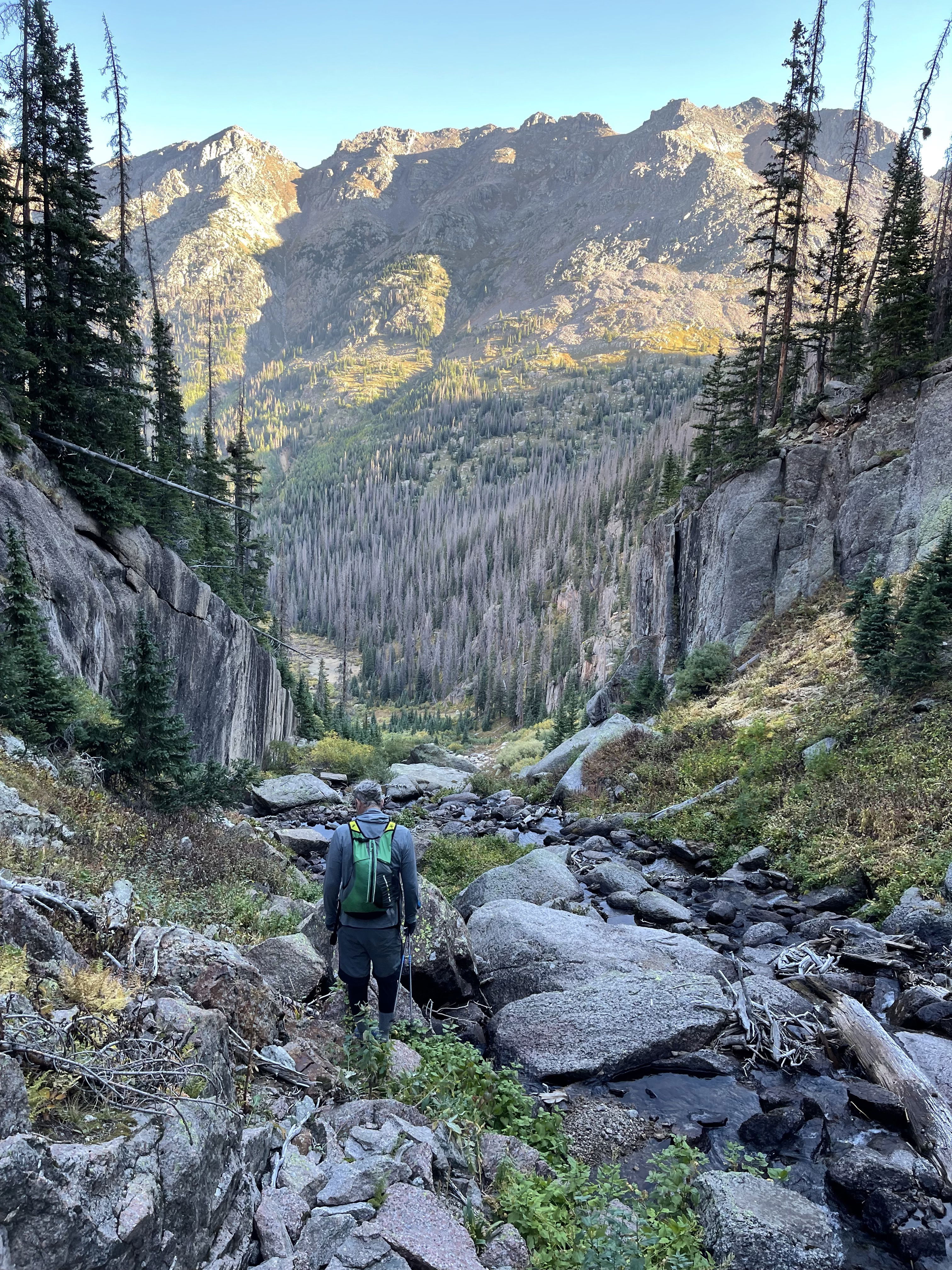 Bushwhacking from Lake 11754 to Noname Creek.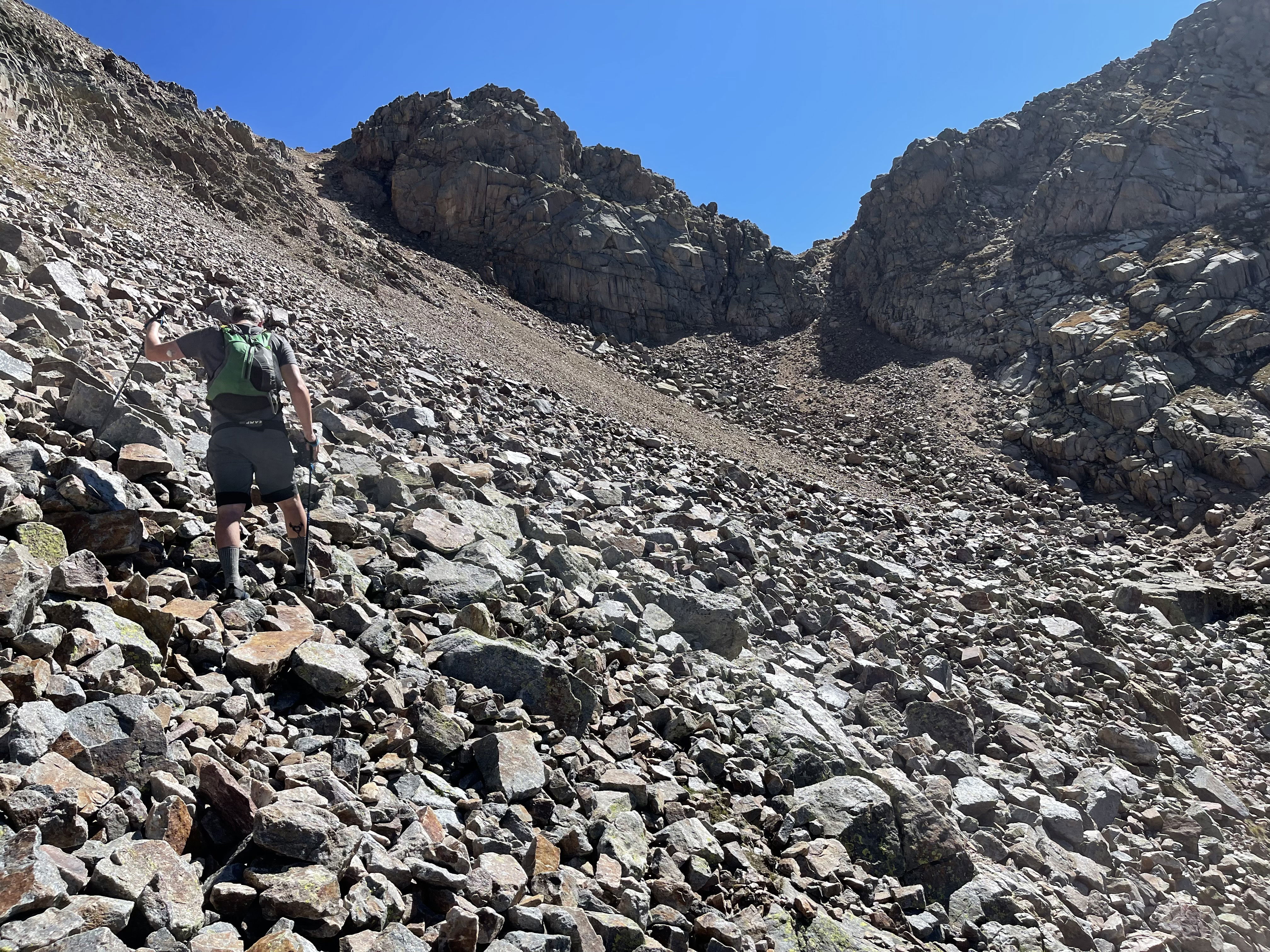 Making our way to Jagged Pass.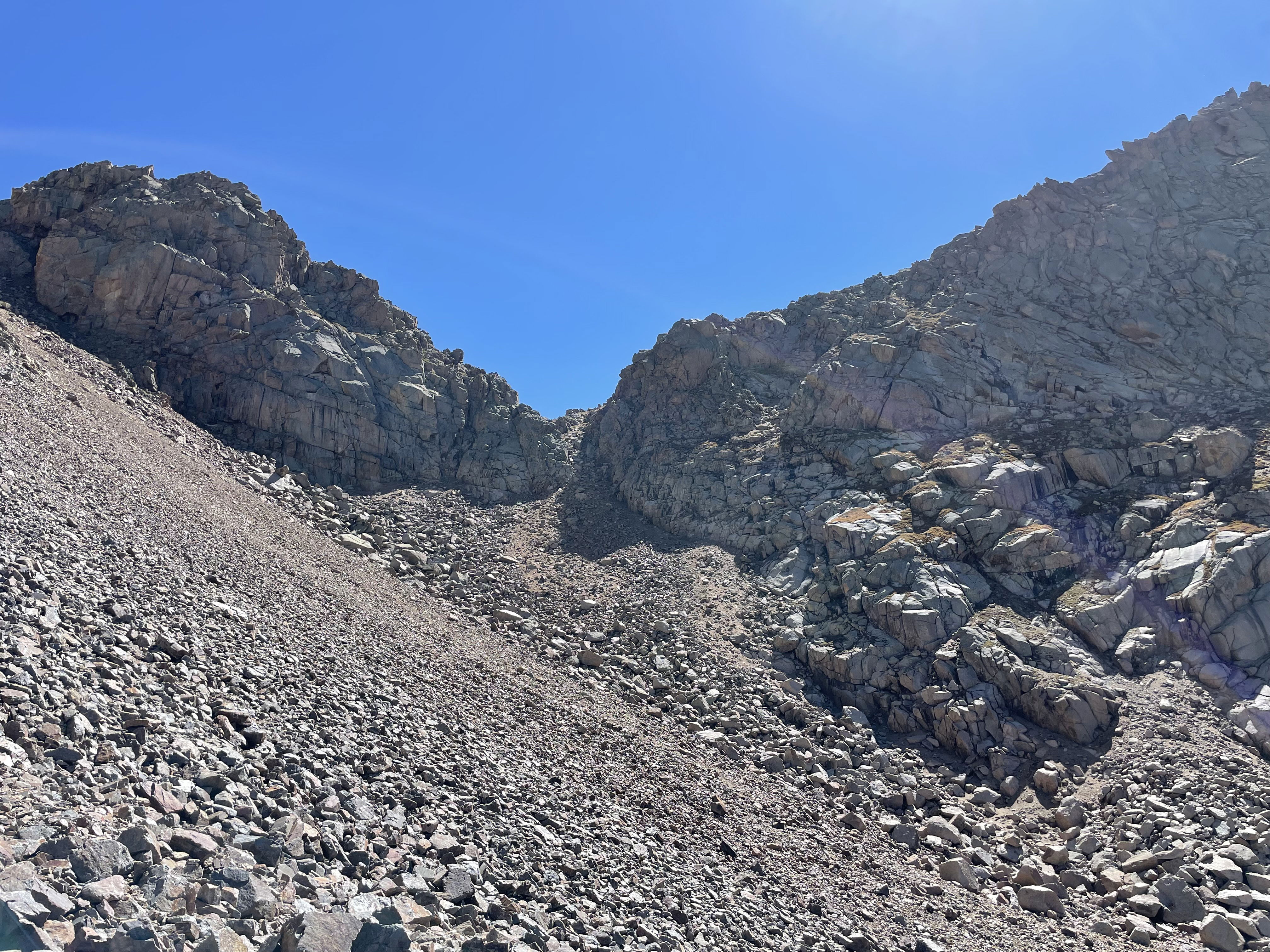 Jagged Pass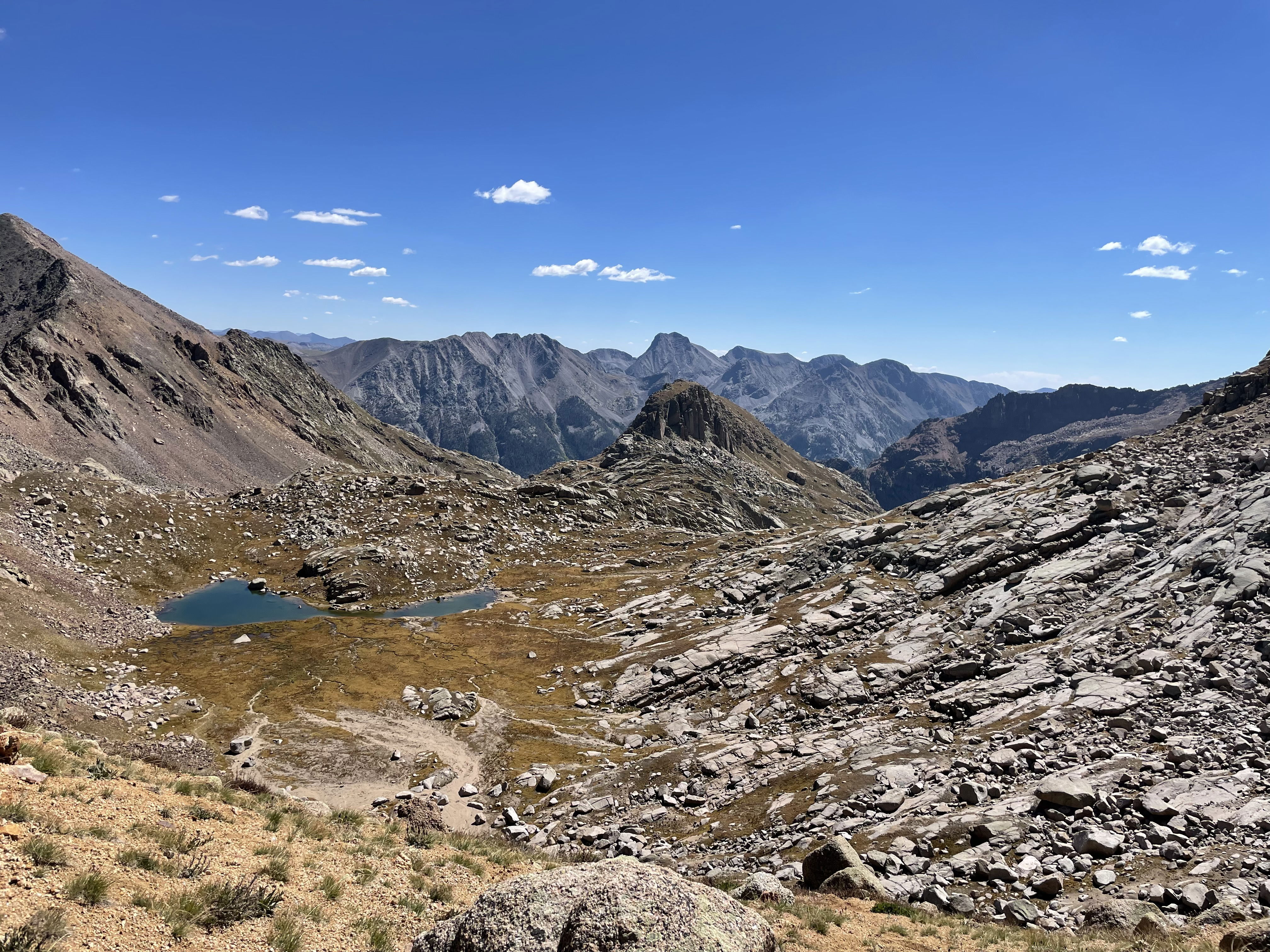 Views to the east from Jagged Pass.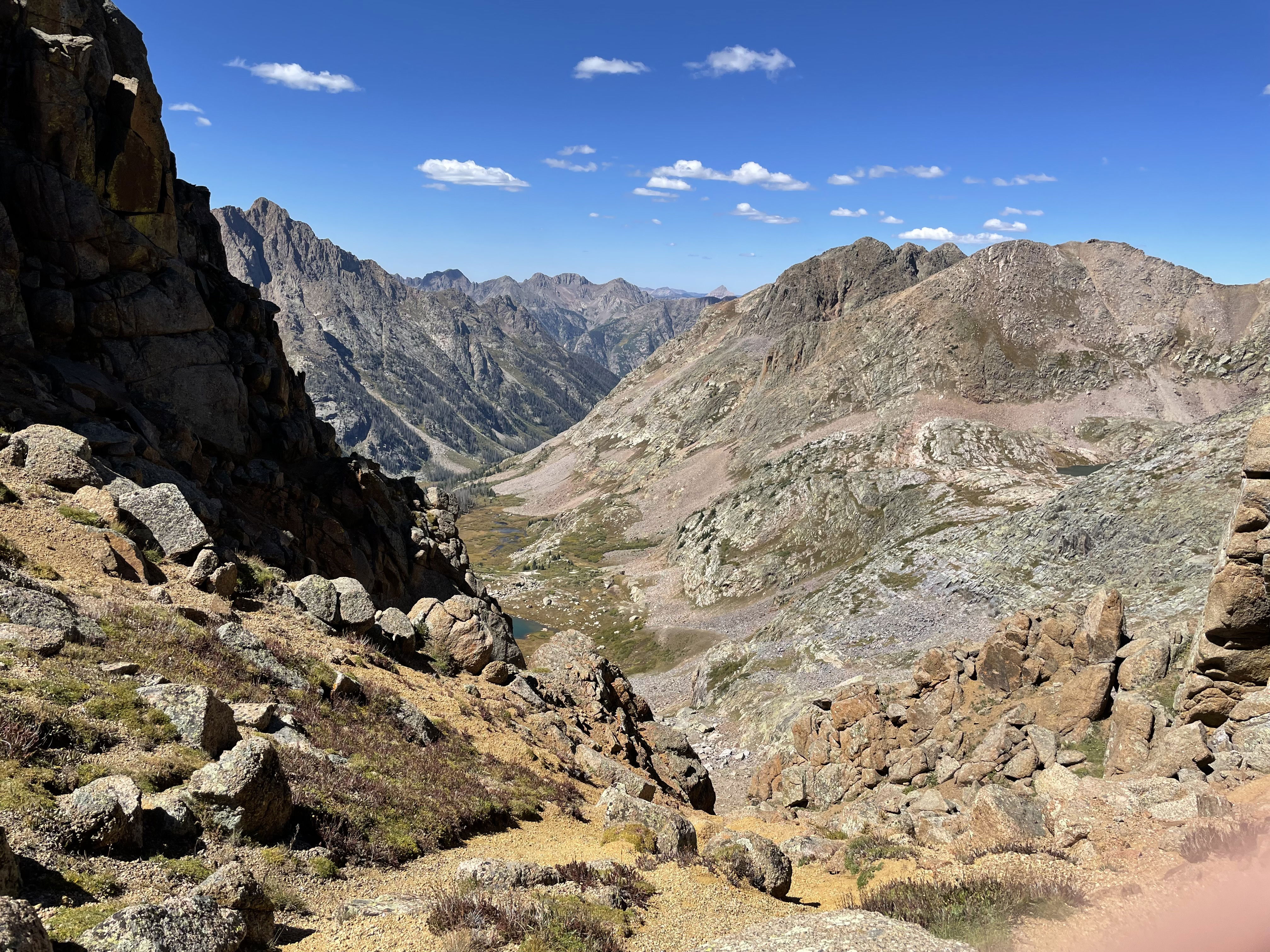 Views to the west from Jagged Pass.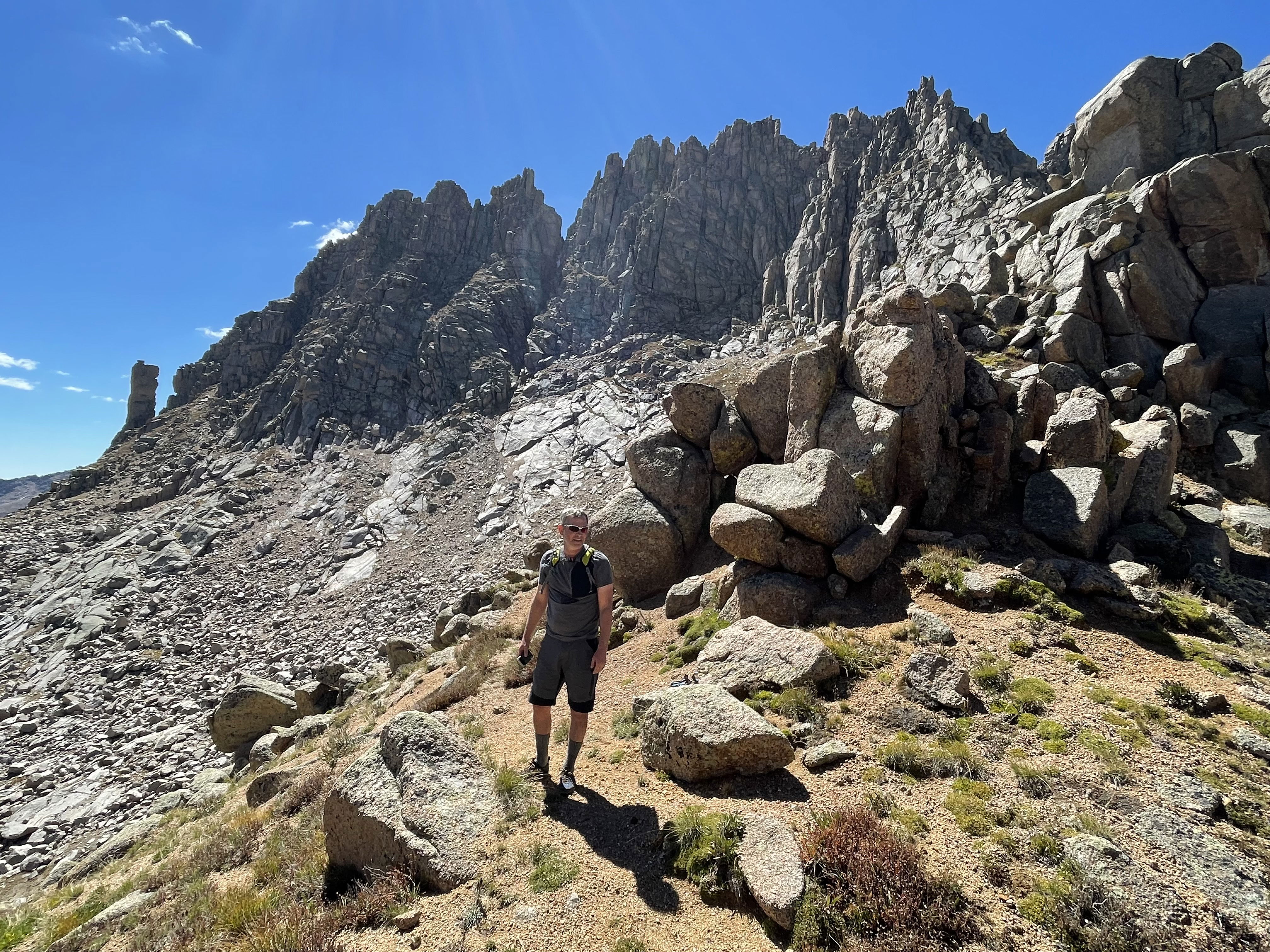 James on Jagged Pass with Jagged Mountain in the background.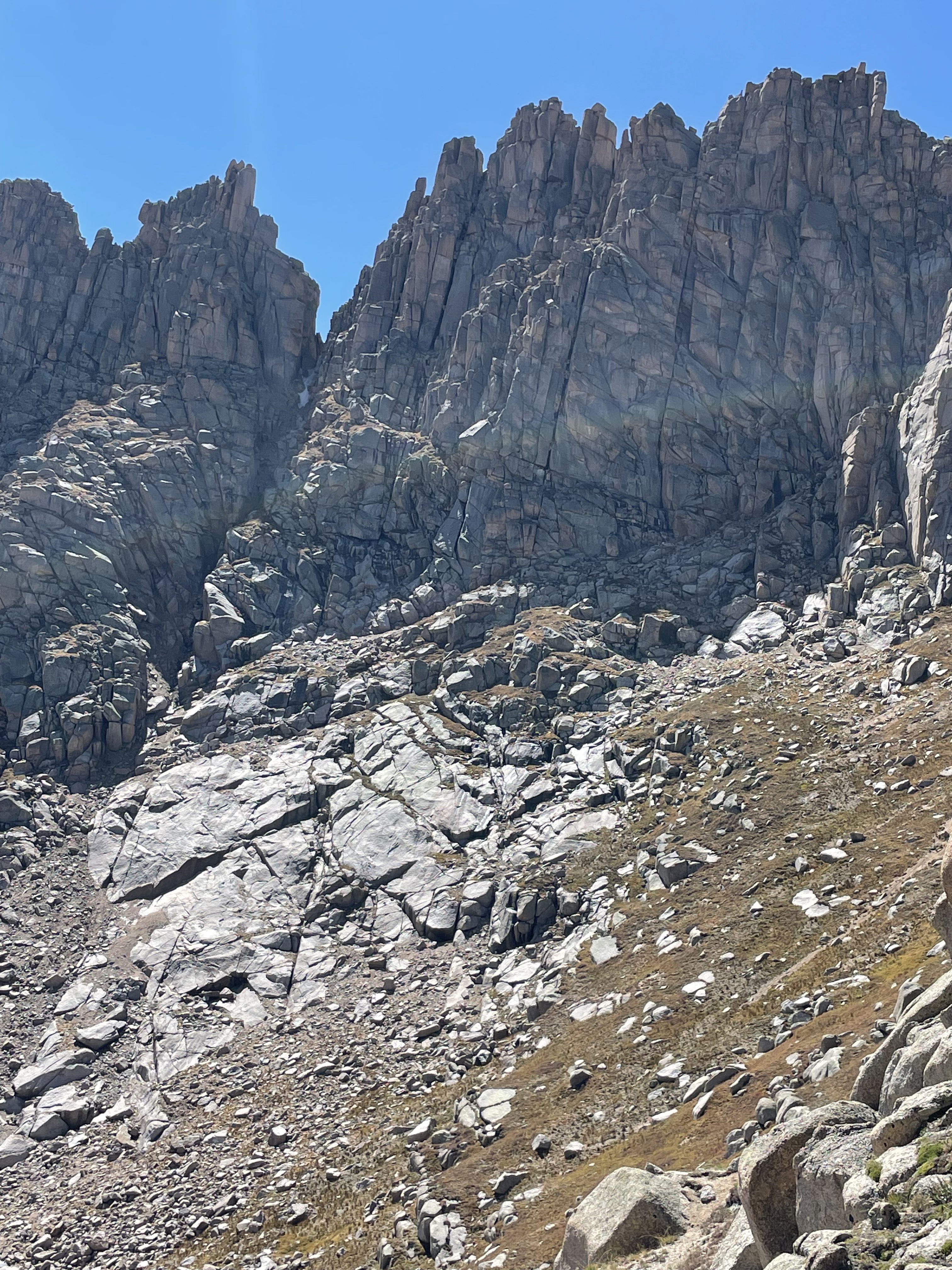 The north face of Jagged Mountain.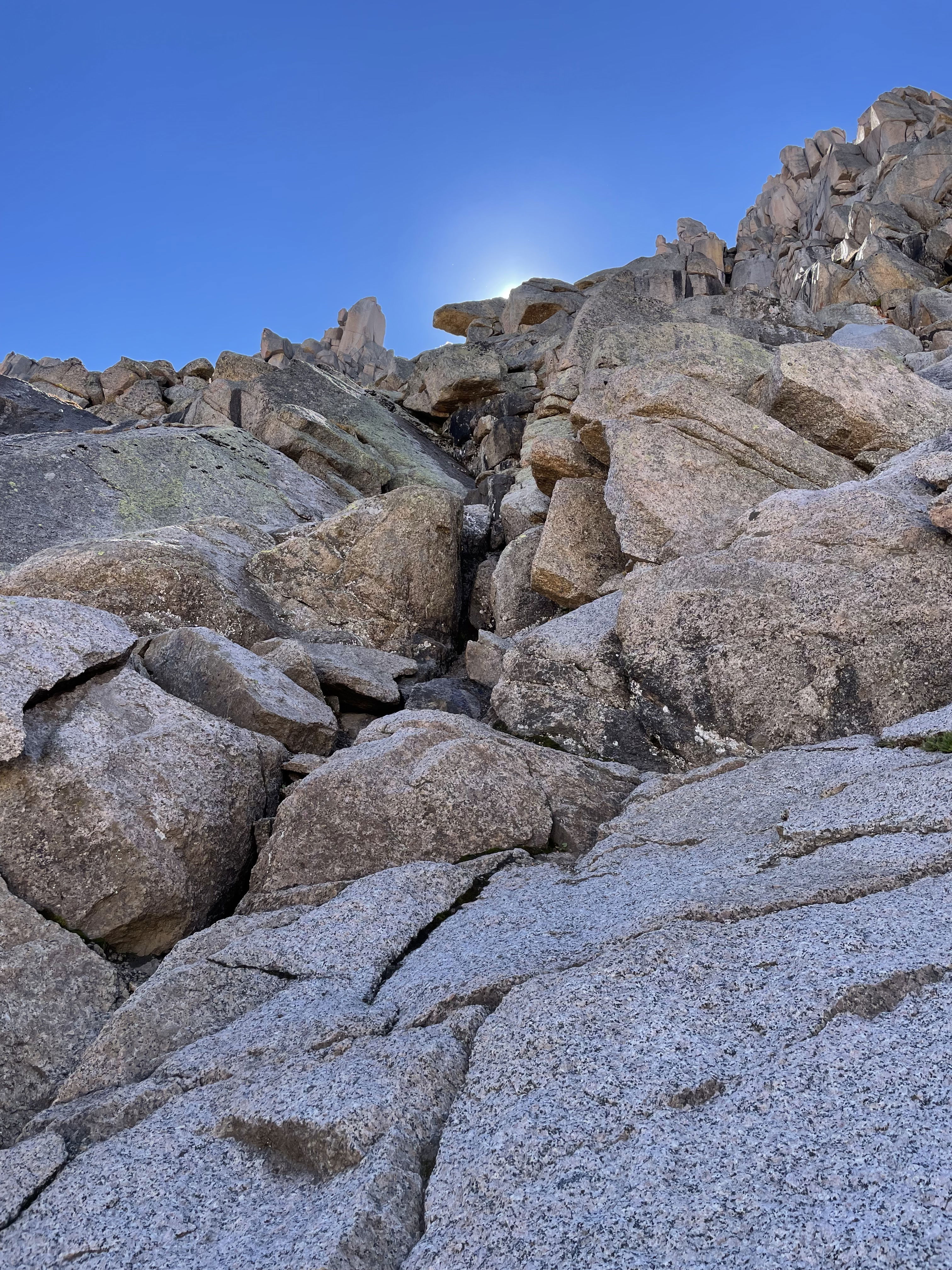 Pitch 1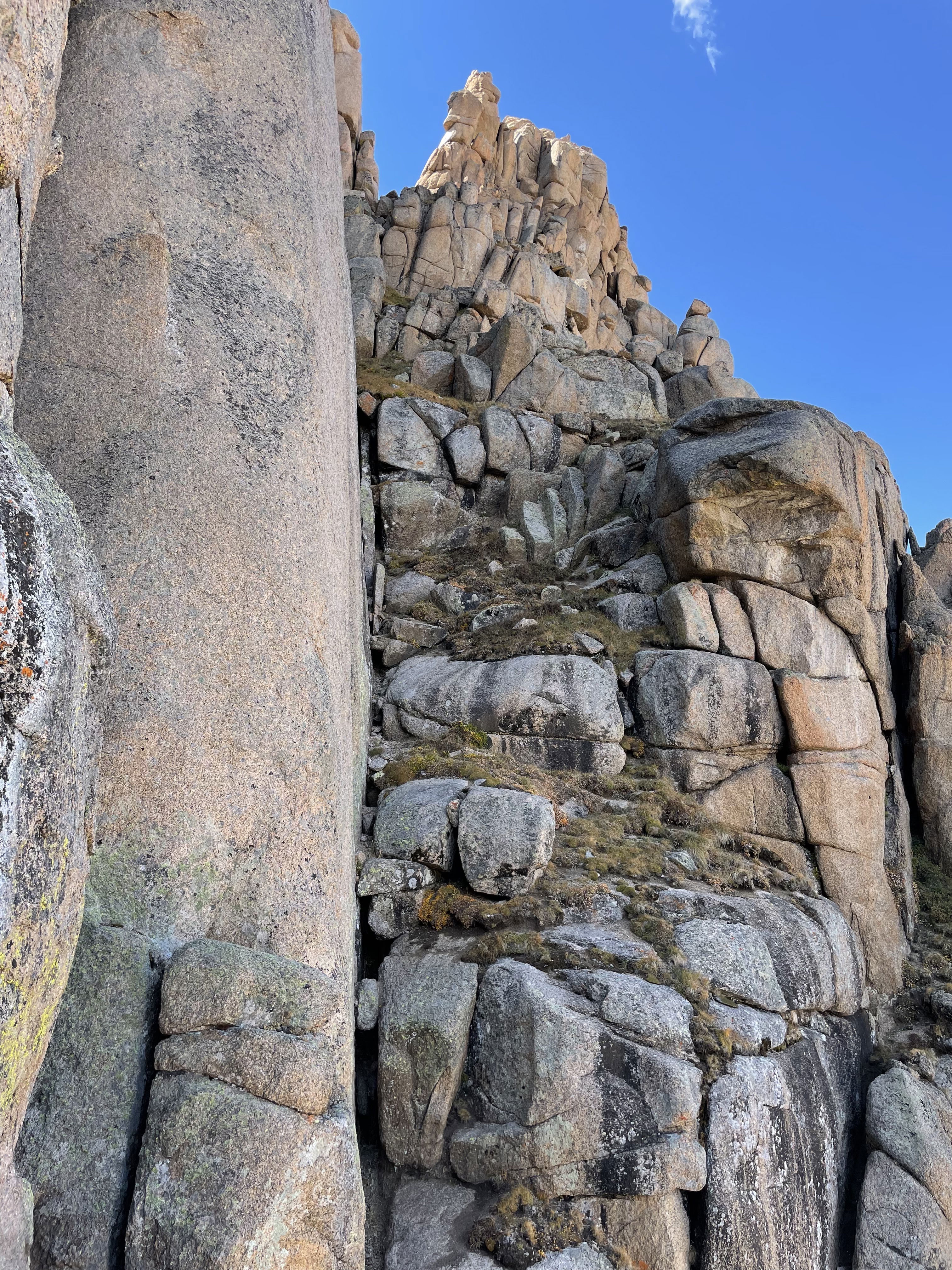 Pitch 2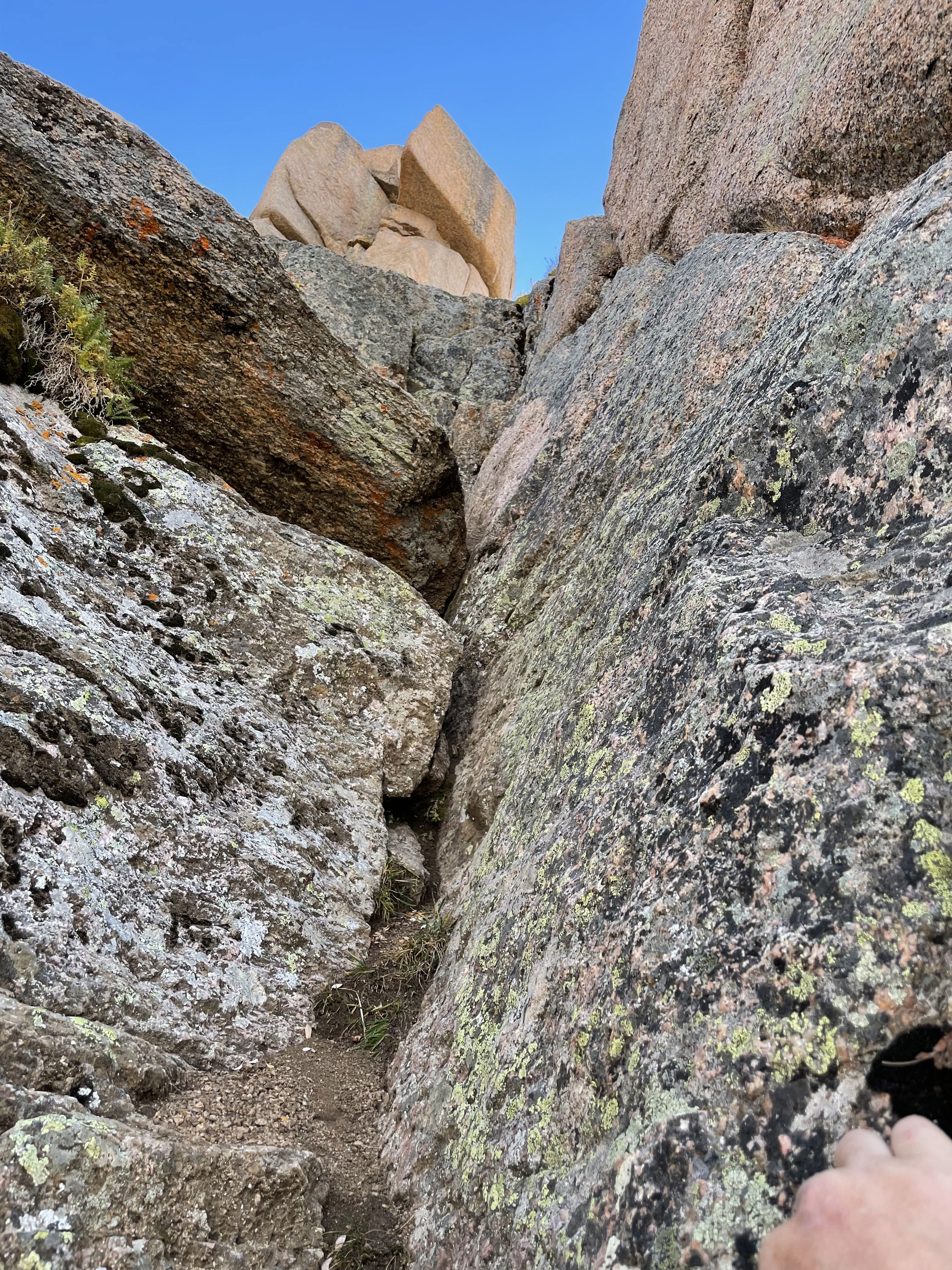 Pitch 3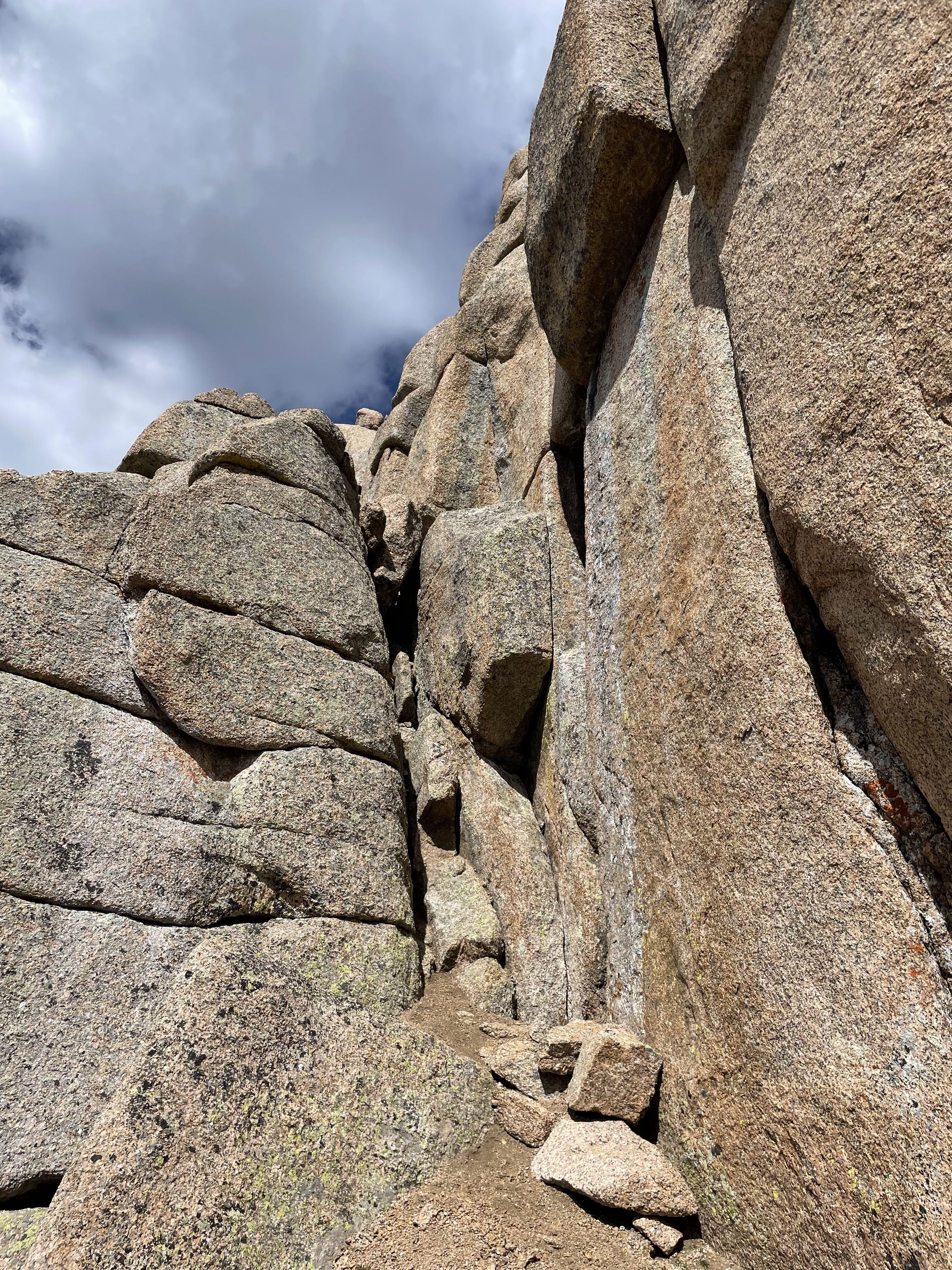 Pitch 4
Jagged Pass from the summit of Jagged Mountain.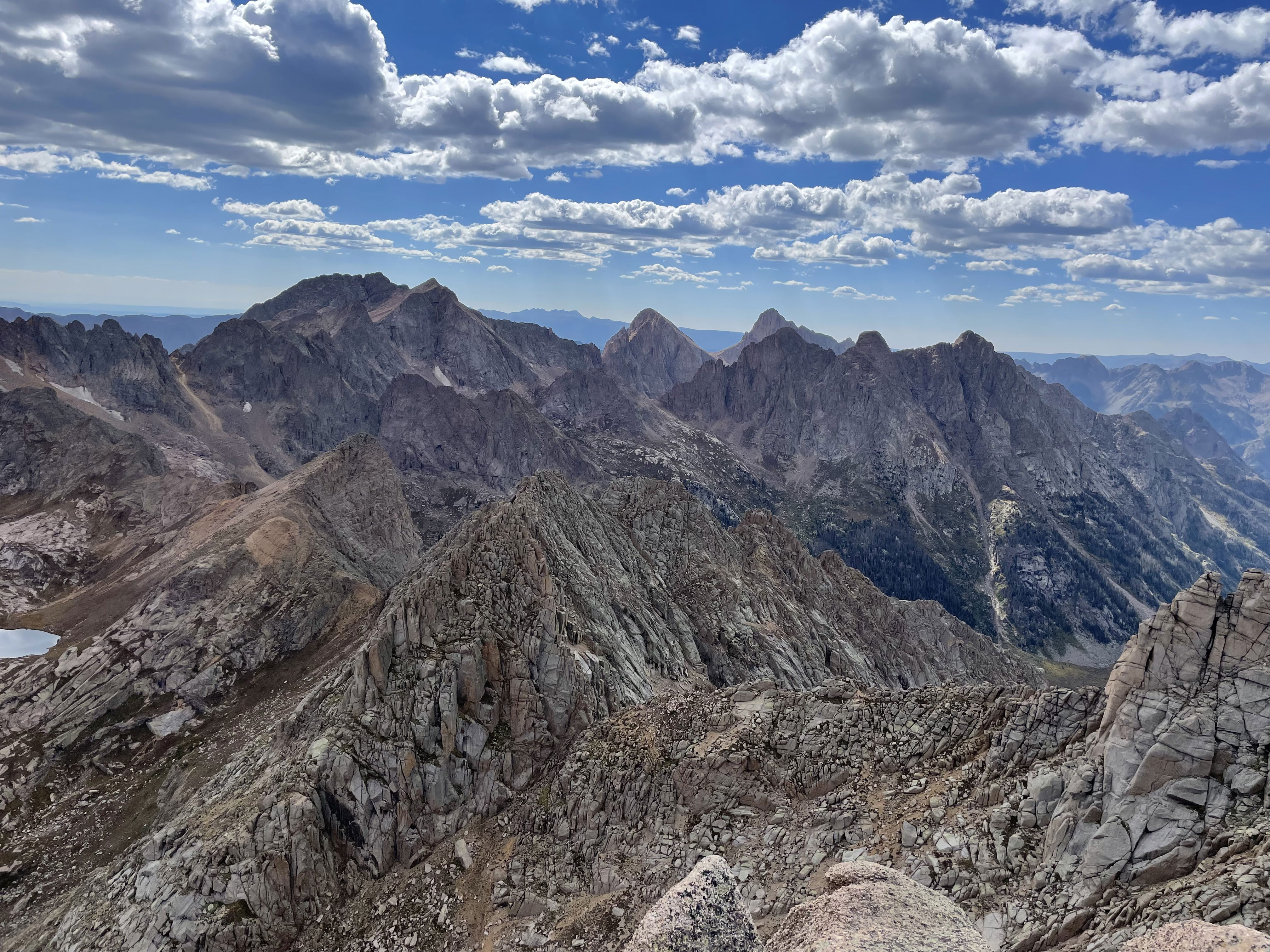 Views to the southwest from the summit of Jagged Mountain.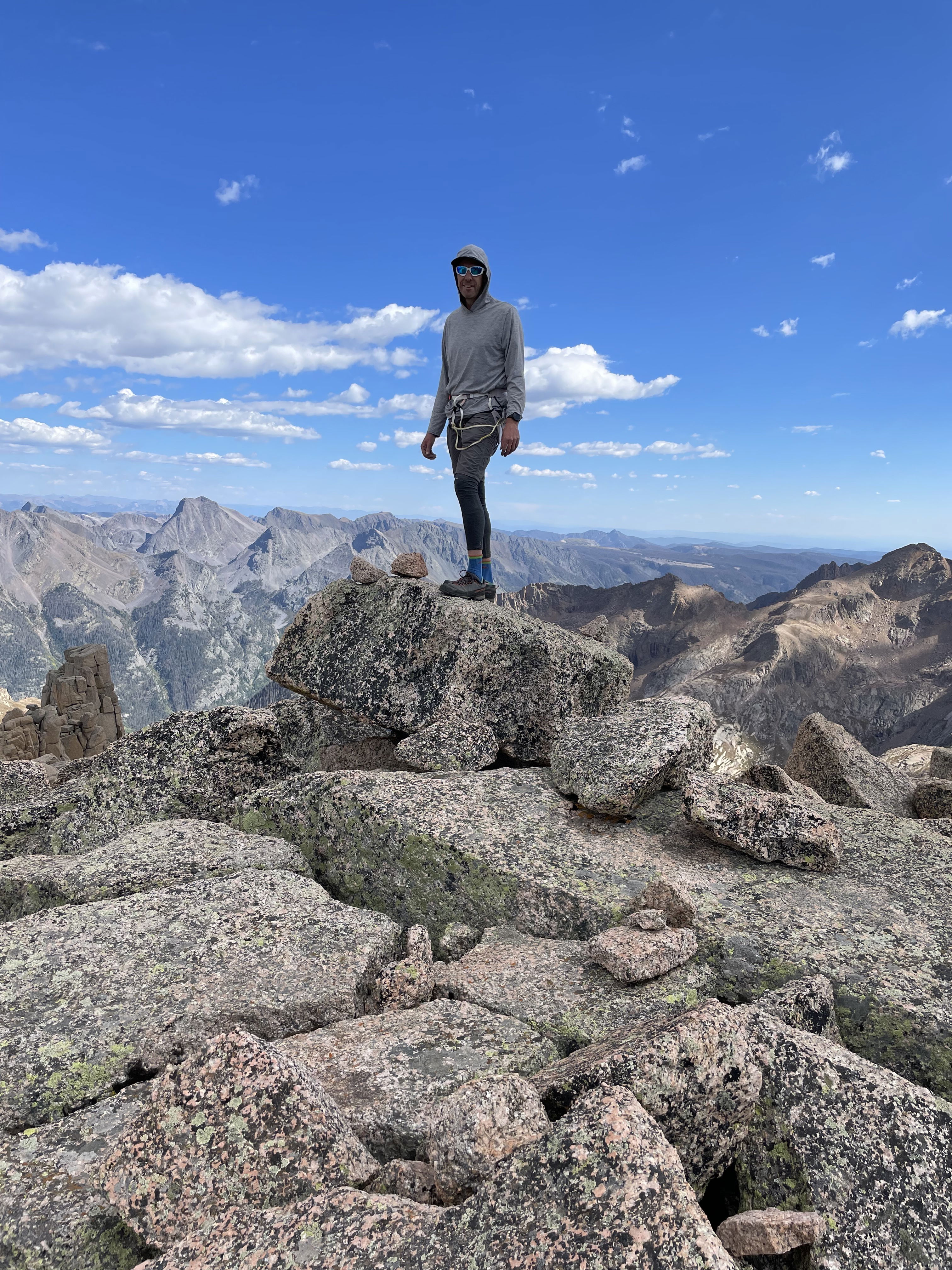 Brian on the summit of Jagged Mountain.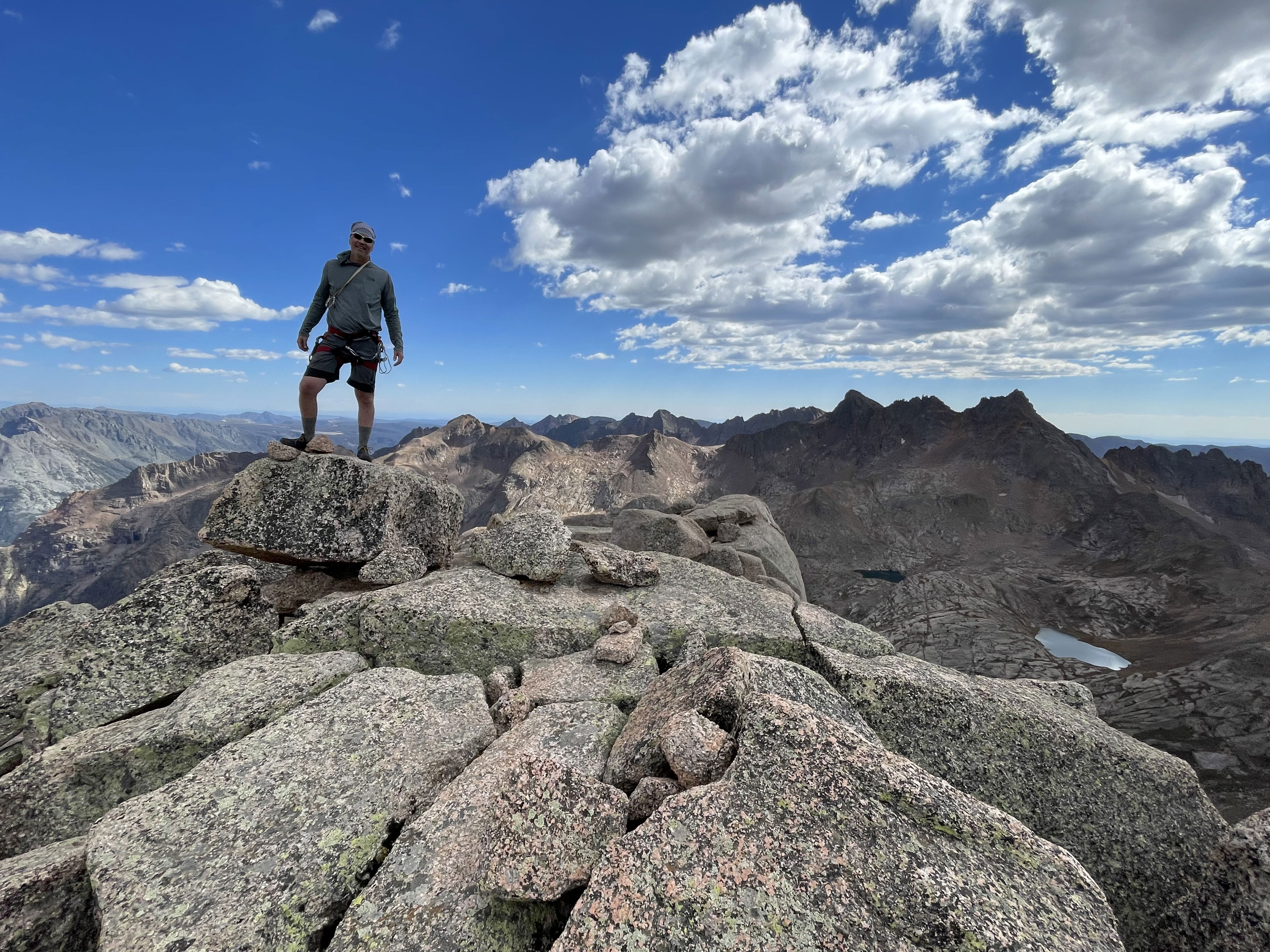 Summit Photo