Statistics
Date - 01/17/2021
Elevation - 10,000'
Route - Eureka Gulch Ice
Miles - 0.5
Elevation Gain - 300'
ACME Mapper - Link
CalTopo - Link
Description
After a late start and some poor decisions, our group found ourselves running laps at Eureka Gulch Ice. The approach is short and so was the ice pitch. Nevertheless, we salvaged the day and each got several lead laps in throughout the afternoon on this small ice flow none of us had climbed before. Once Kevin fell in the creek and soaked himself, we broke down the anchor, headed back to the parking lot, and drove back to Ouray, Colorado, for a nice dinner an Bon Ton.
Photos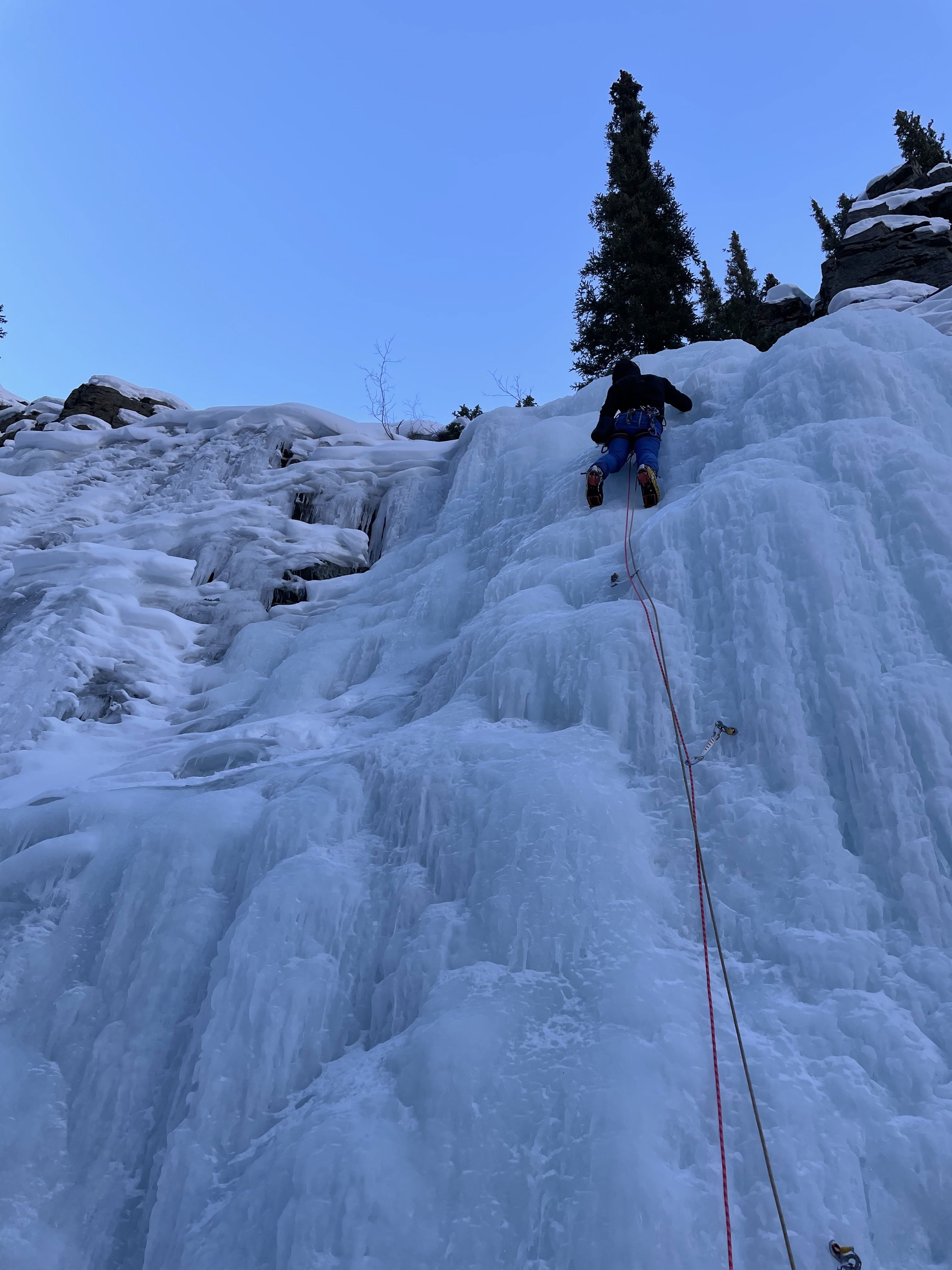 Nick on the left side.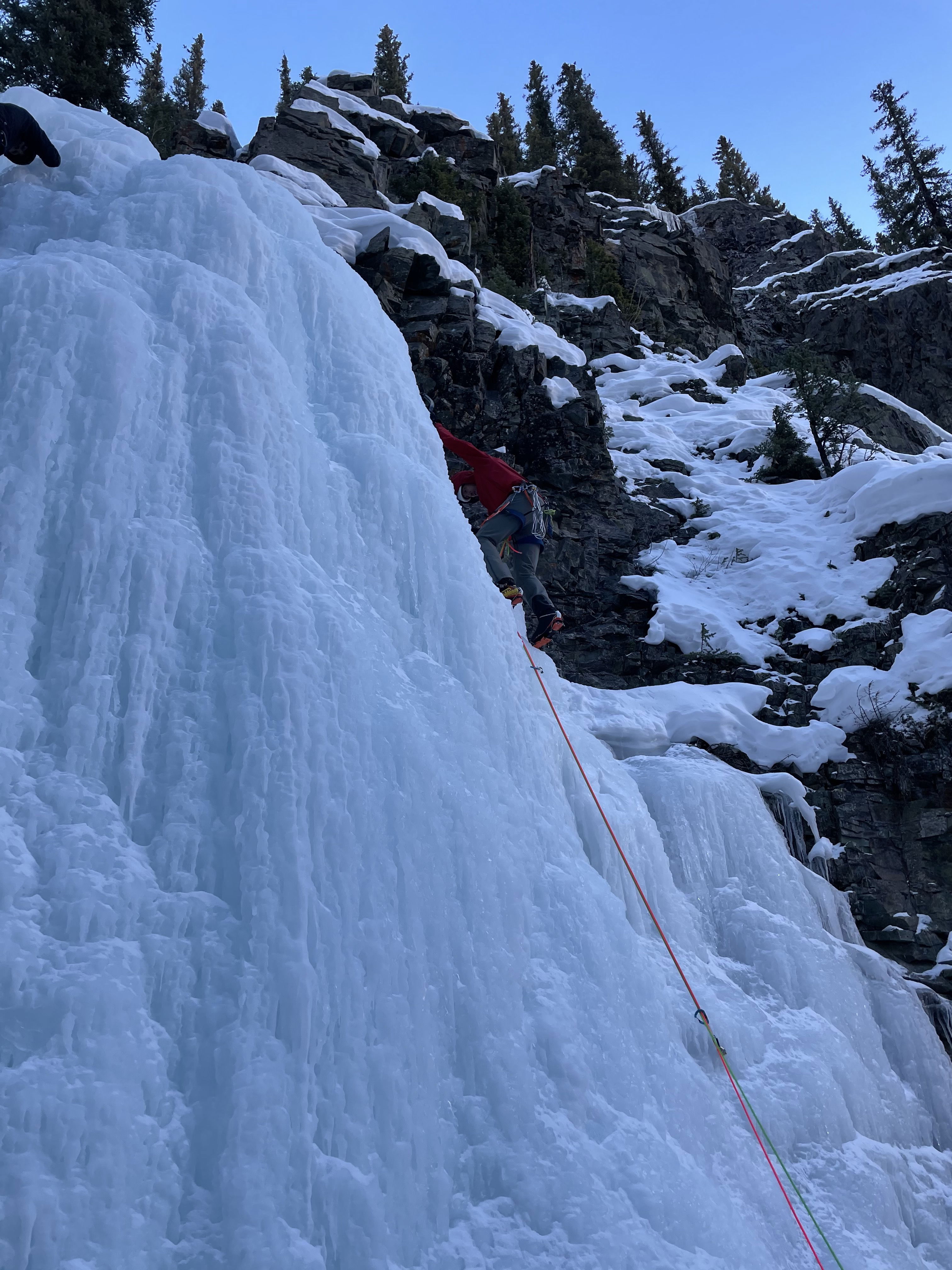 Brian on the right side.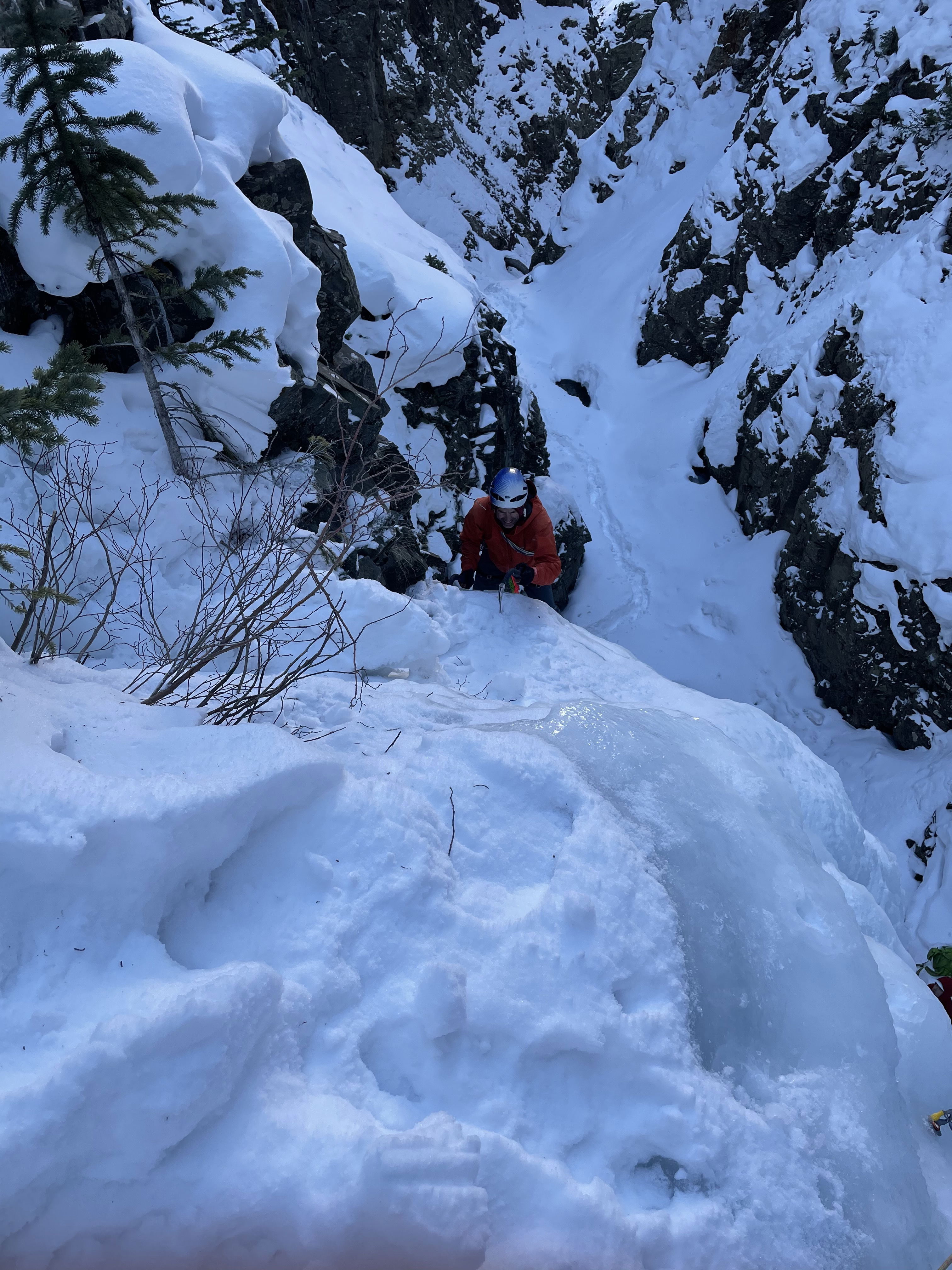 Kevin topping out on the right side.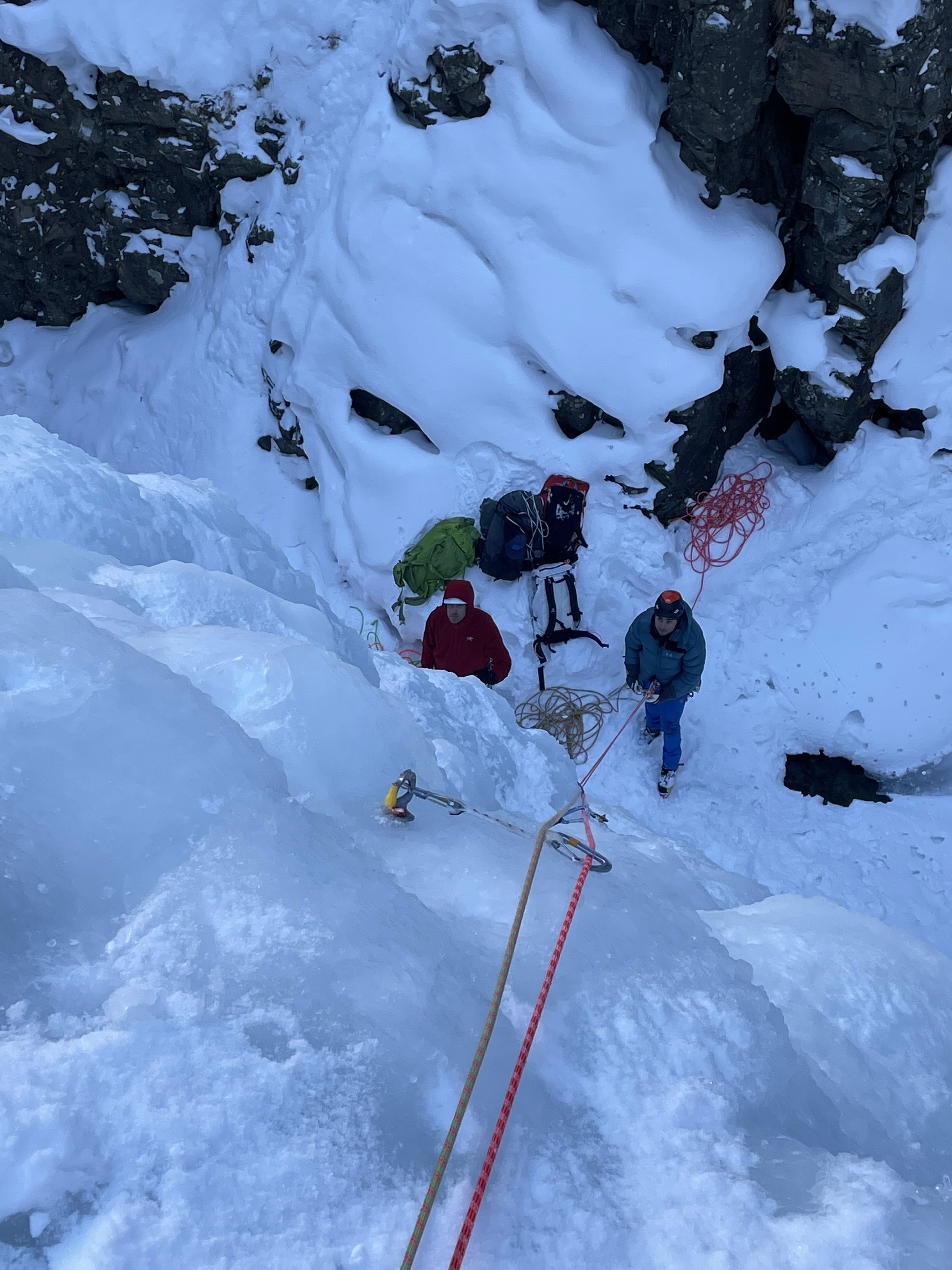 Looking down the ice at Brian and Nick belaying.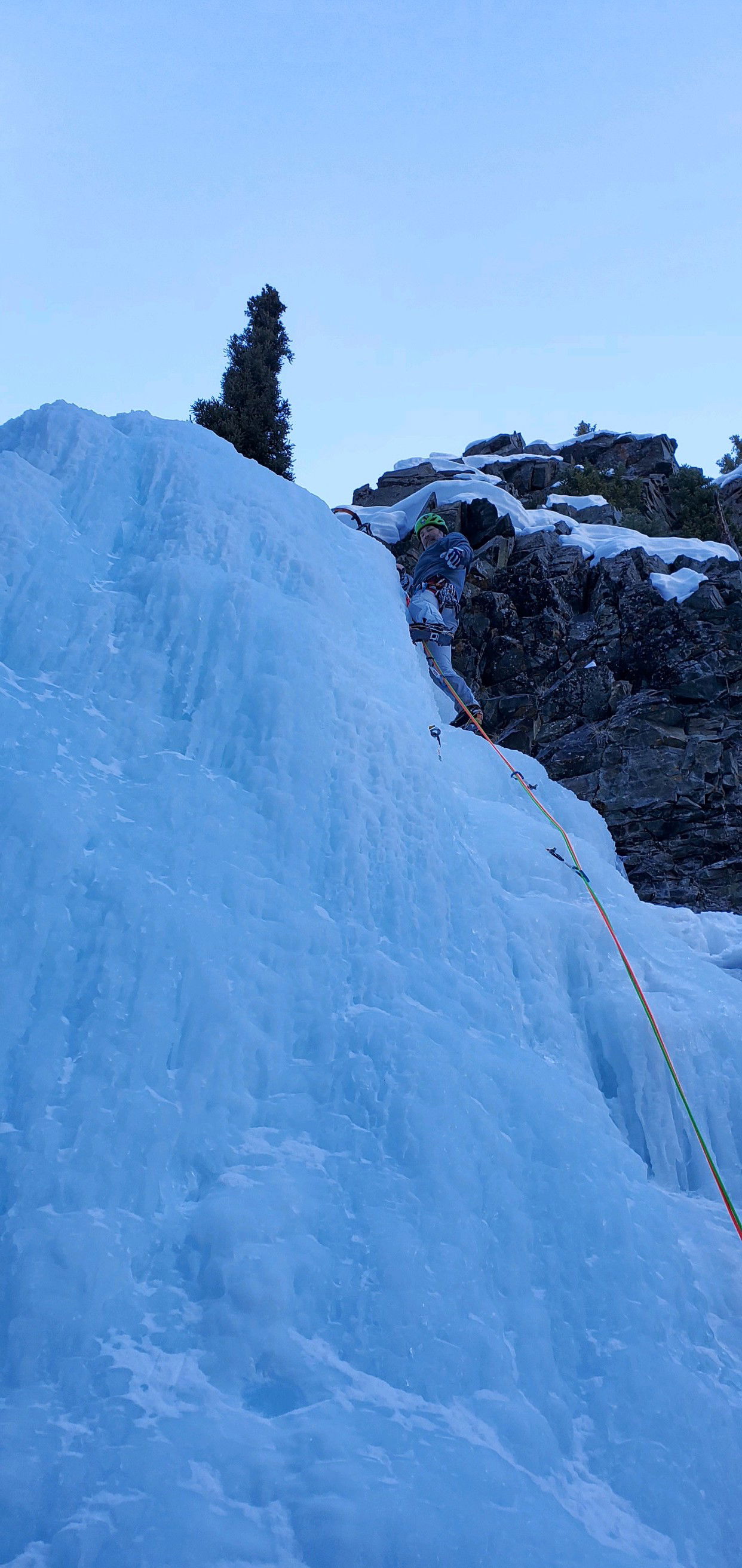 James on the right side.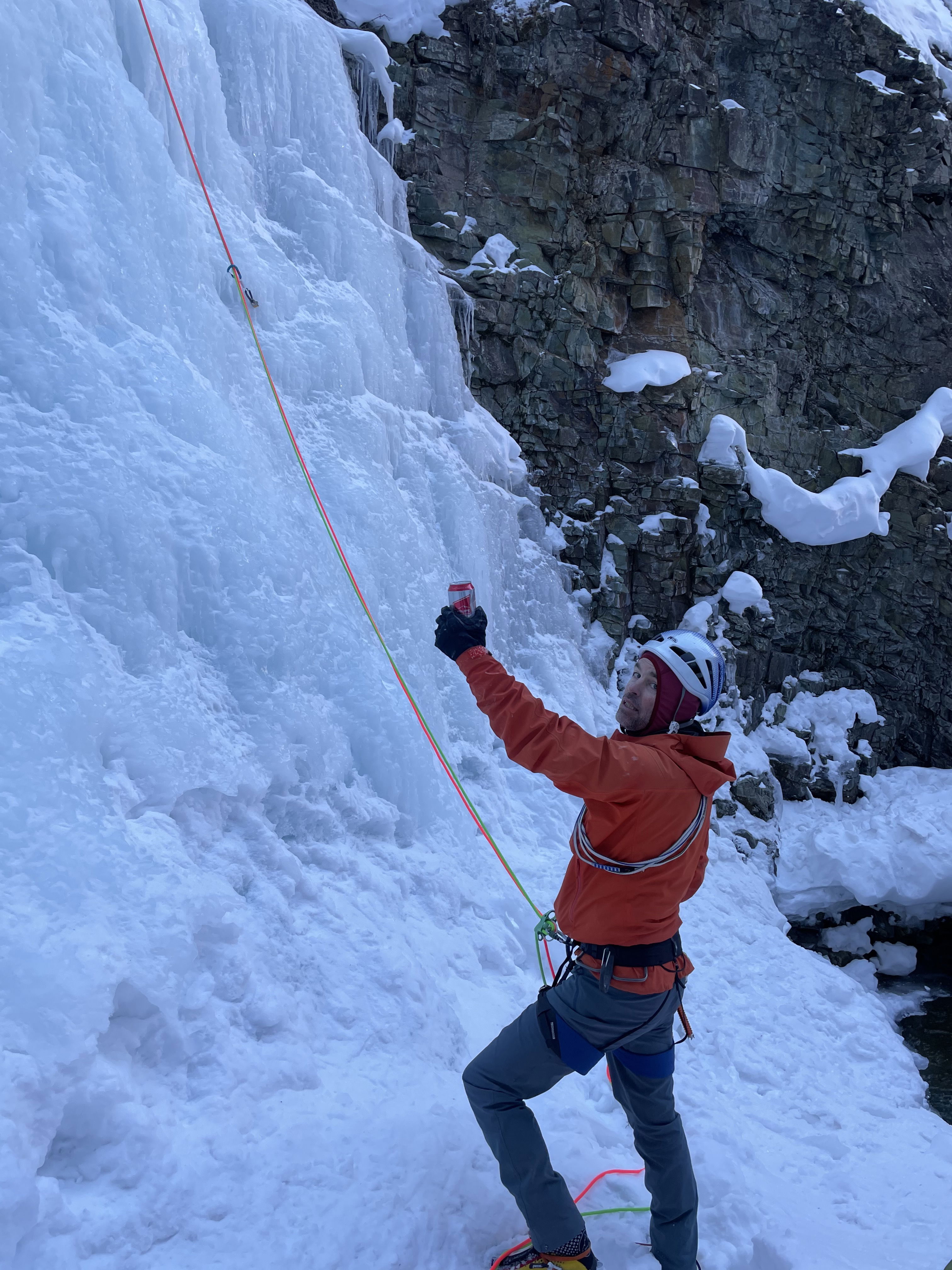 Kevin the attentive belayer!