Statistics
Date - 11/02/2020
Elevation - 13,672'/13,701'/13,781'
Route - Southwest Ridge/North Ridge/North Ridge
Miles - 6.5
Elevation Gain - 3,112'
ACME Mapper - Link
CalTopo - Link
Description
I have some use or lose leave I need to consume before the end of the year, and this particular Monday was a good opportunity to burn 8 hours. About a month ago, I was in the Mosquito Gulch but only hiked two peaks due to strong winds and being a bit lazy. I returned to finish the other three mountains that surround the area. I left my house at 5:00 am and was hiking by 7:15 am.
I started out by hiking north/northwest from the trailhead towards the saddle southwest of Tweto Peak. I cut some distance by heading more directly towards the summit as I gained elevation. I made it to the top of Tweto Peak at 9:15 am. I dropped off the summit the way I had arrived and then made a long ridge hike over to Treasurevault Mountain, which I reached at 10:30 am. This was an easy and gradual hike. From the summit of Treasurevault Mountain, I lost a bit of elevation and then continued south to the higher Mosquito Peak, which I summitted at 11:10 am.
I descended down the east shoulder of Mosquito Peak directly towards Oliver Twist Lake and the trailhead where I started. The shoulder wasn't too difficult to negotiate and I found myself back at my vehicle at 12:40 pm for a 5 hour and 25 minute car-to-car day. I quickly drove back to the Front Range and was home by 3:00 pm. The weather was very cooperative and not enough snow had accumulated yet to make the hiking challenging.
Photos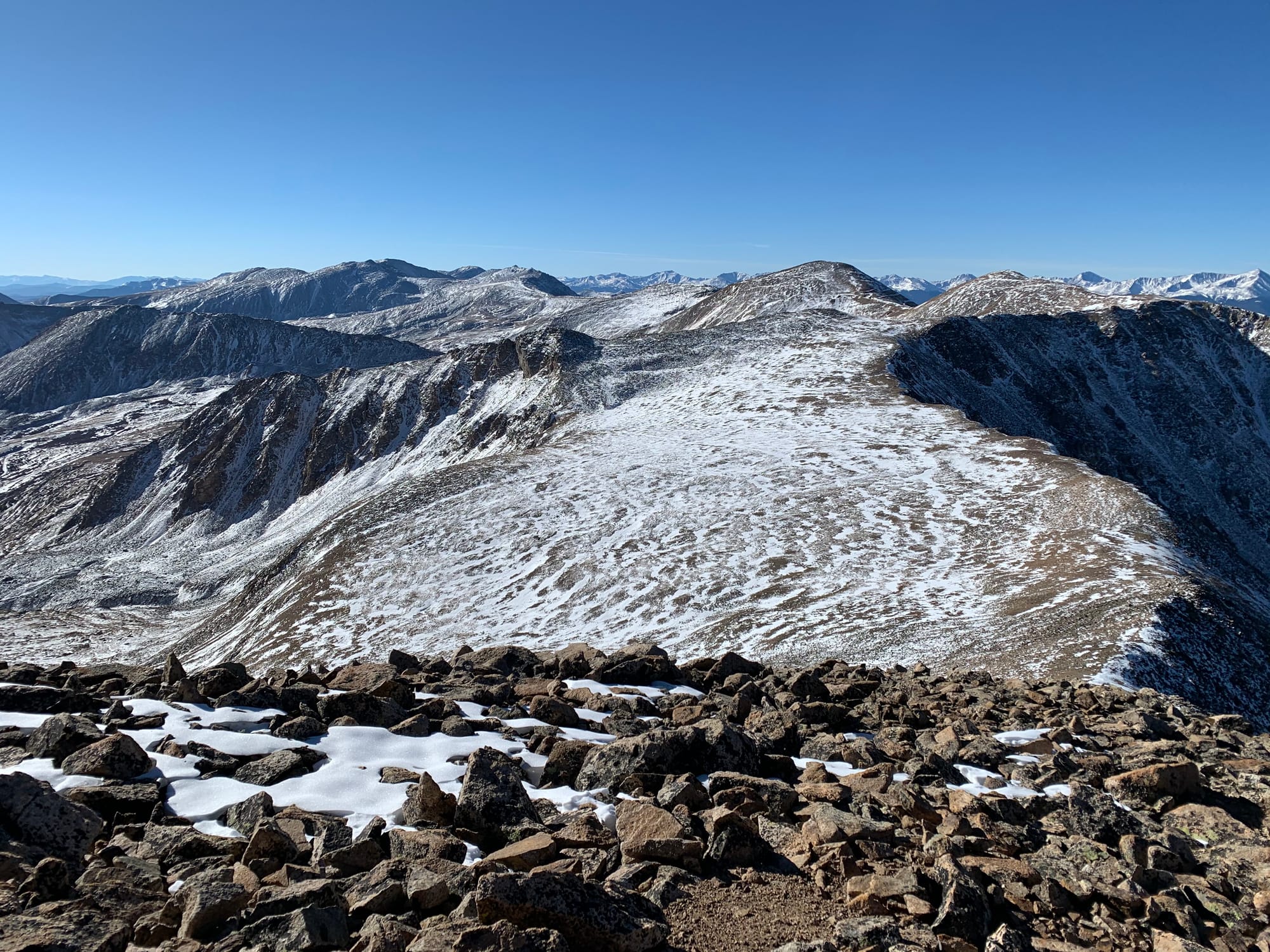 London Mountain/Kuss Peak/Mosquito Peak/Treasurevault Mountain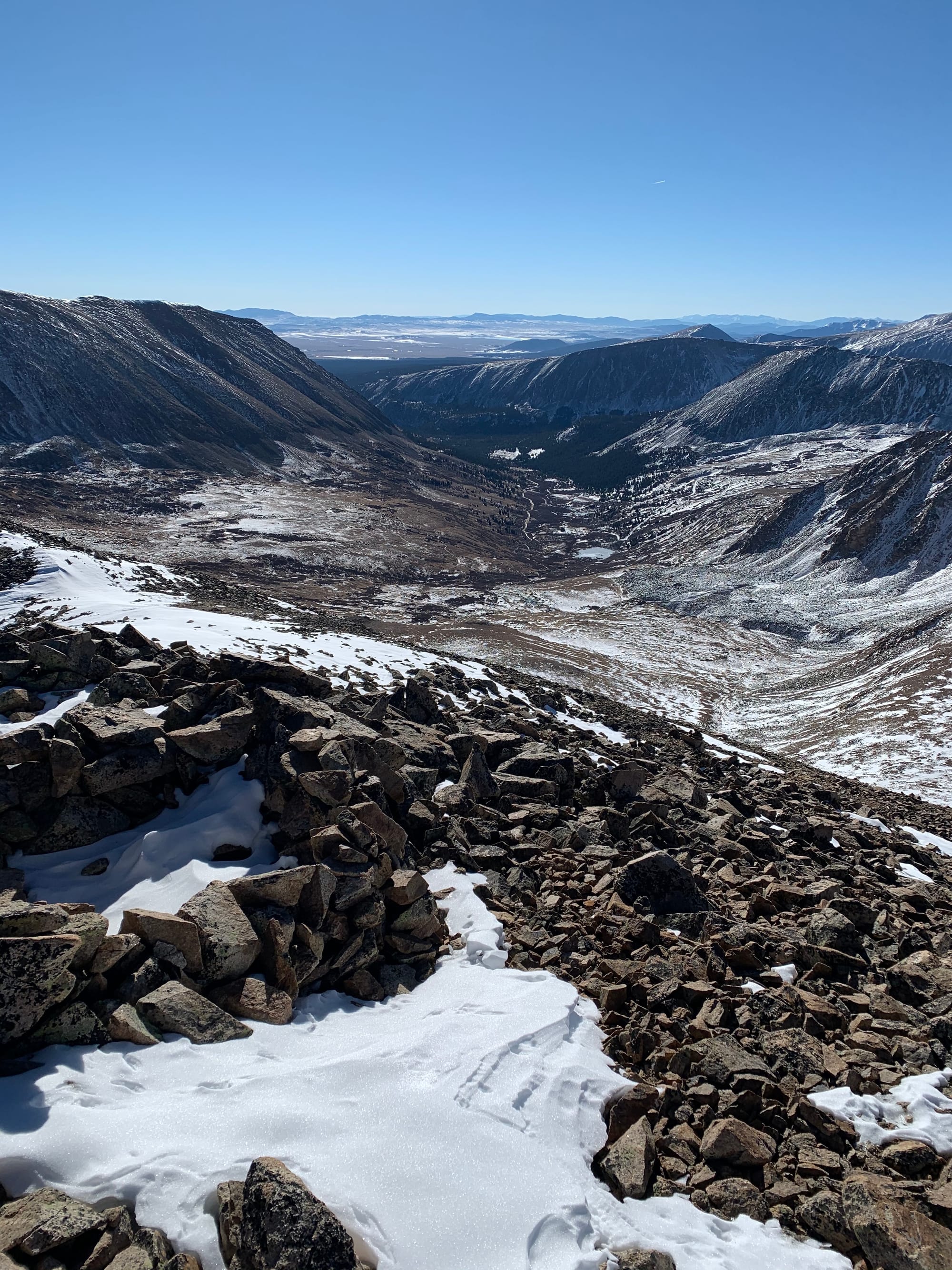 Mosquito Gulch from the summit of Mount Tweto.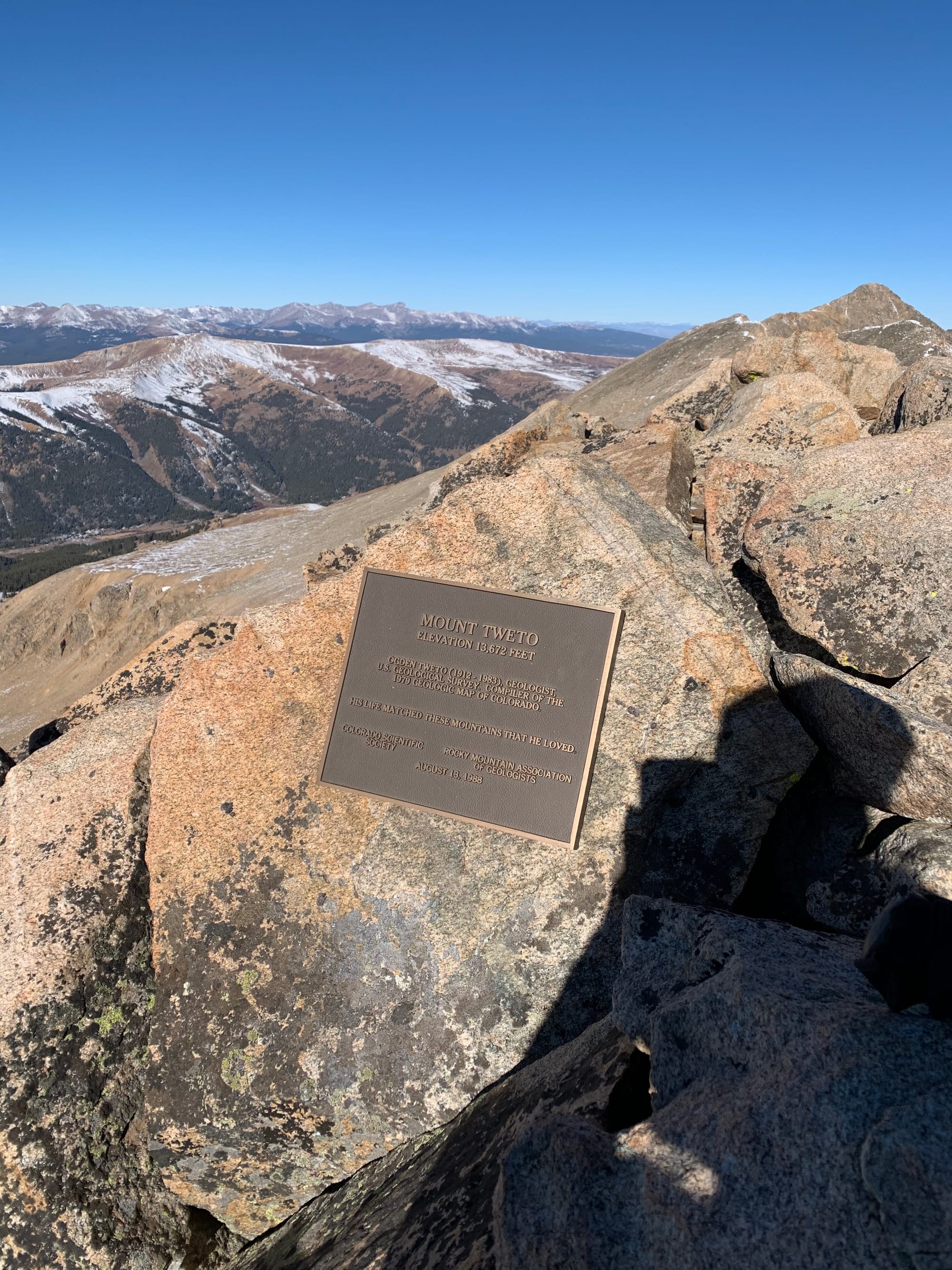 Mount Tweto Plaque
Summit Photo (Mount Tweto)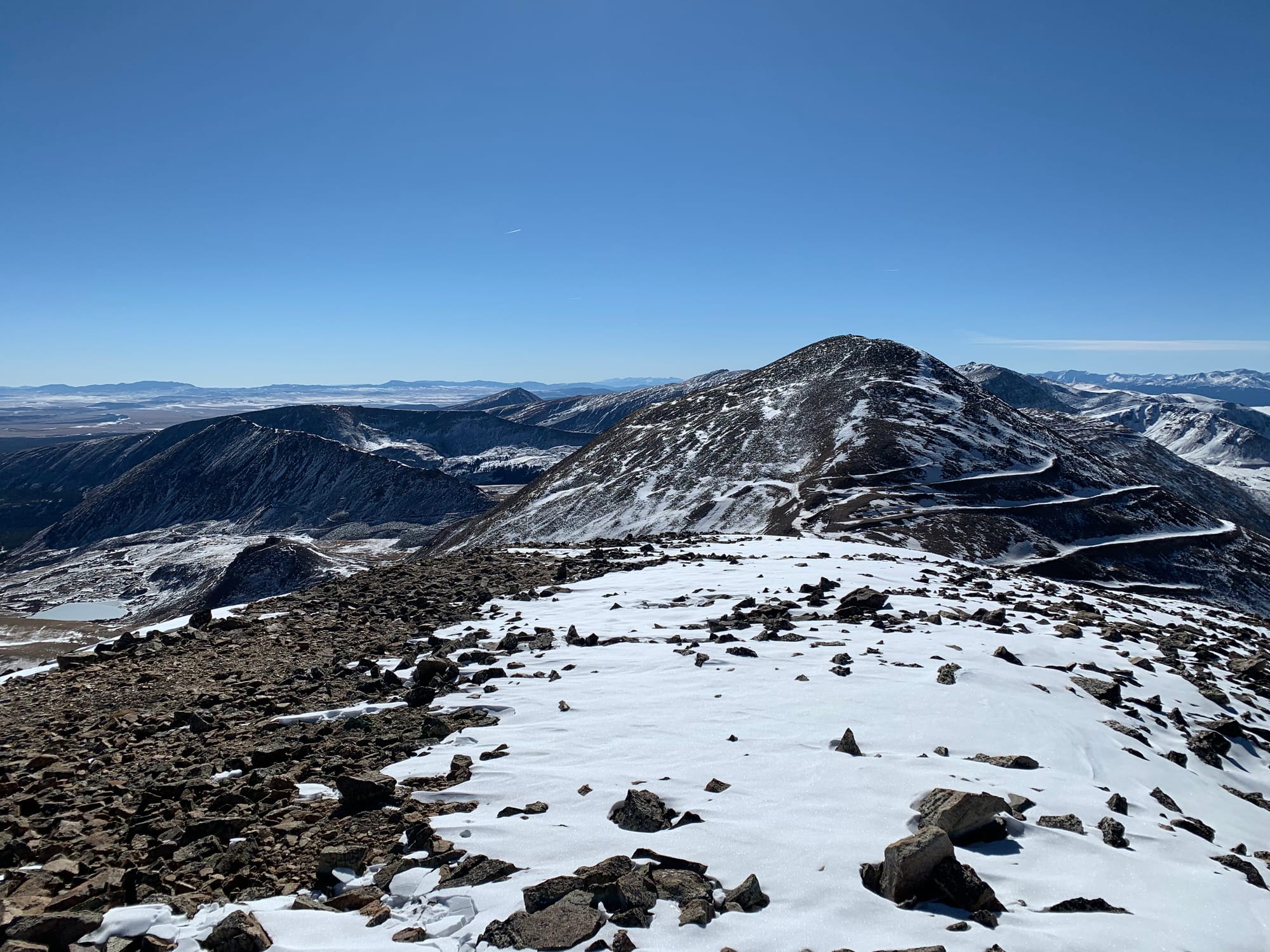 London Mountain and Mosquito Peak from Treasurevault Mountain.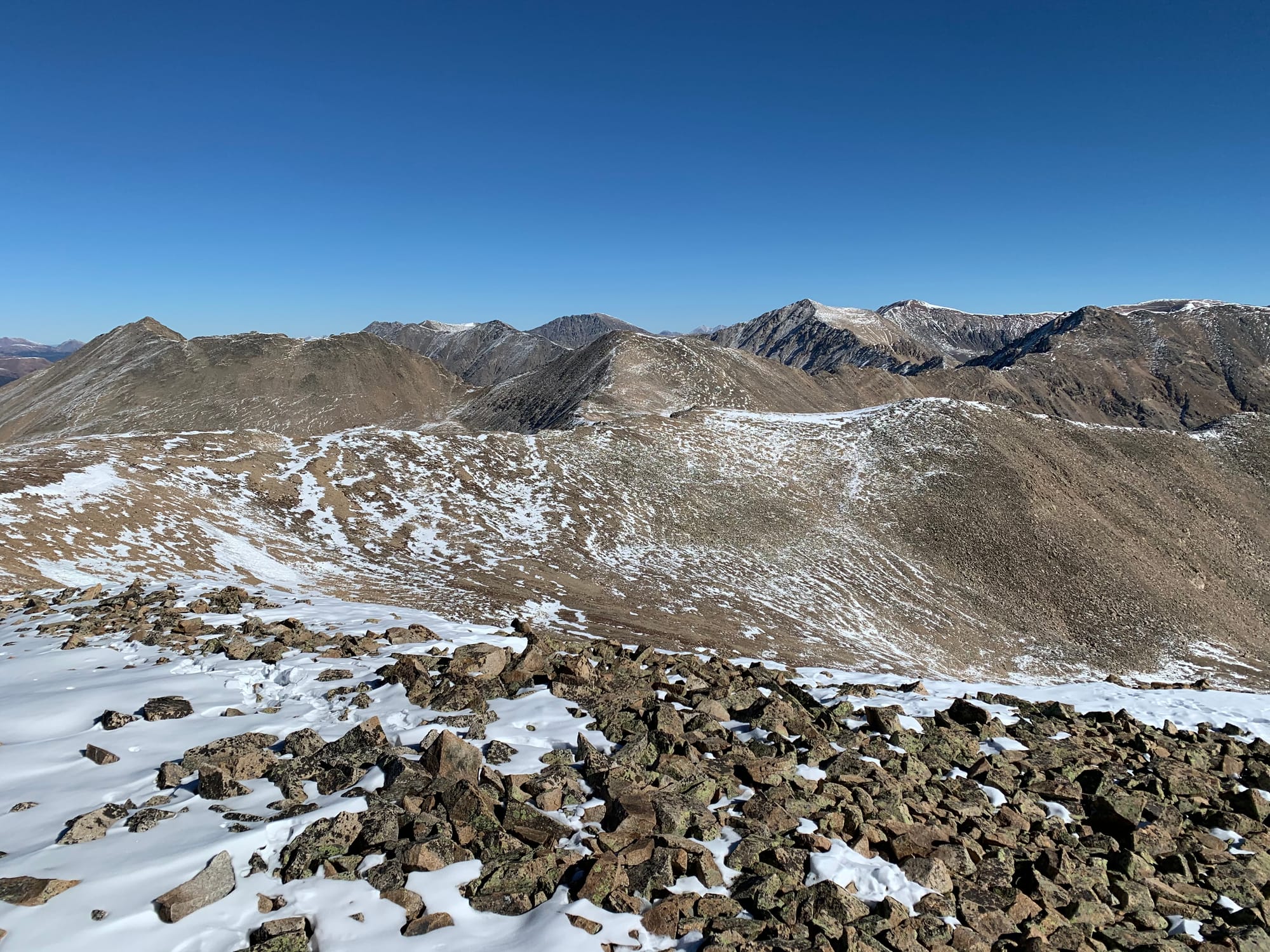 Mount Tweto from Treasurevault Mountain.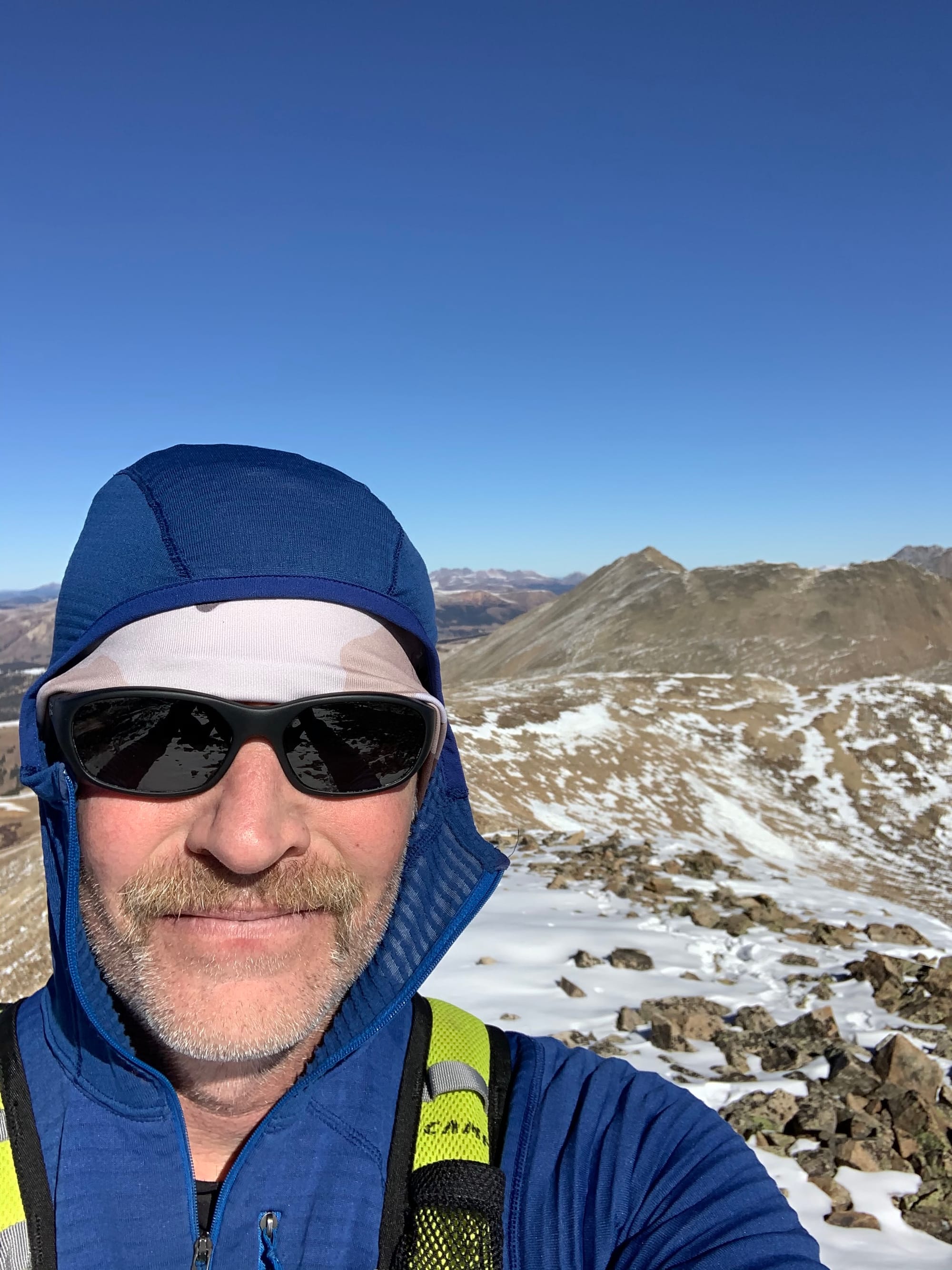 Summit Photo (Treasurevault Mountain)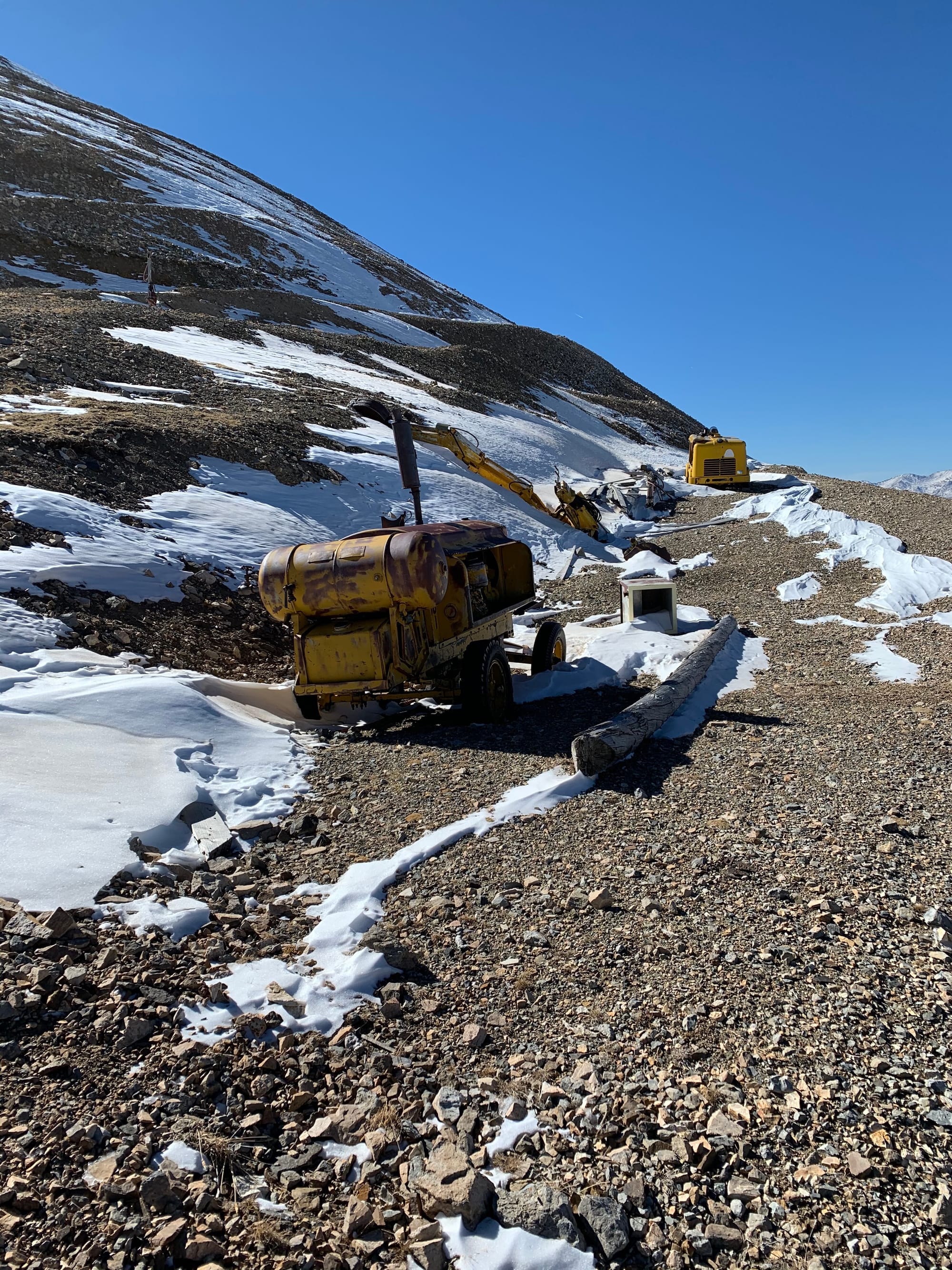 Abandoned equipment on the north side of Mosquito Peak.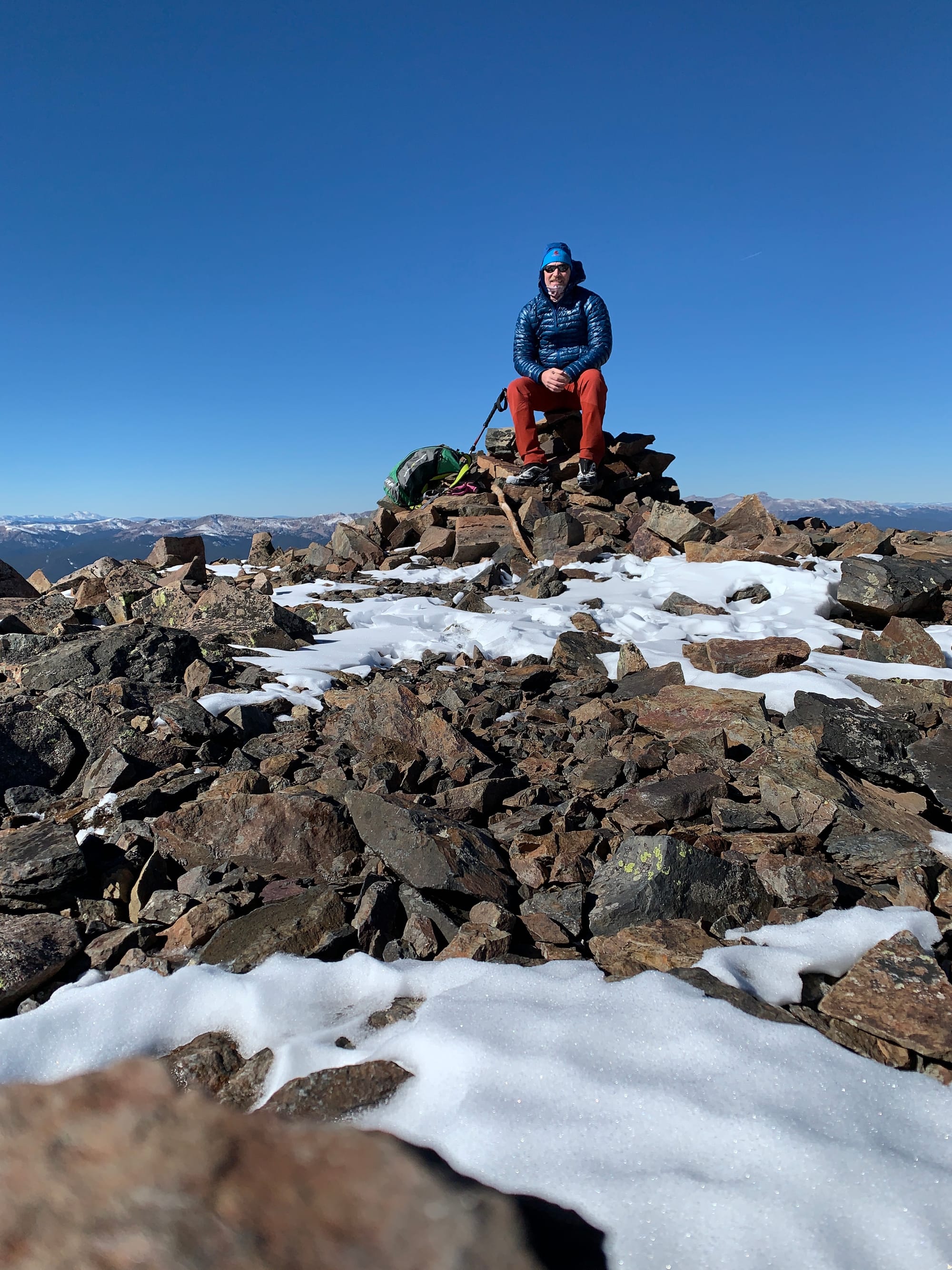 Summit Photo (Mosquito Peak)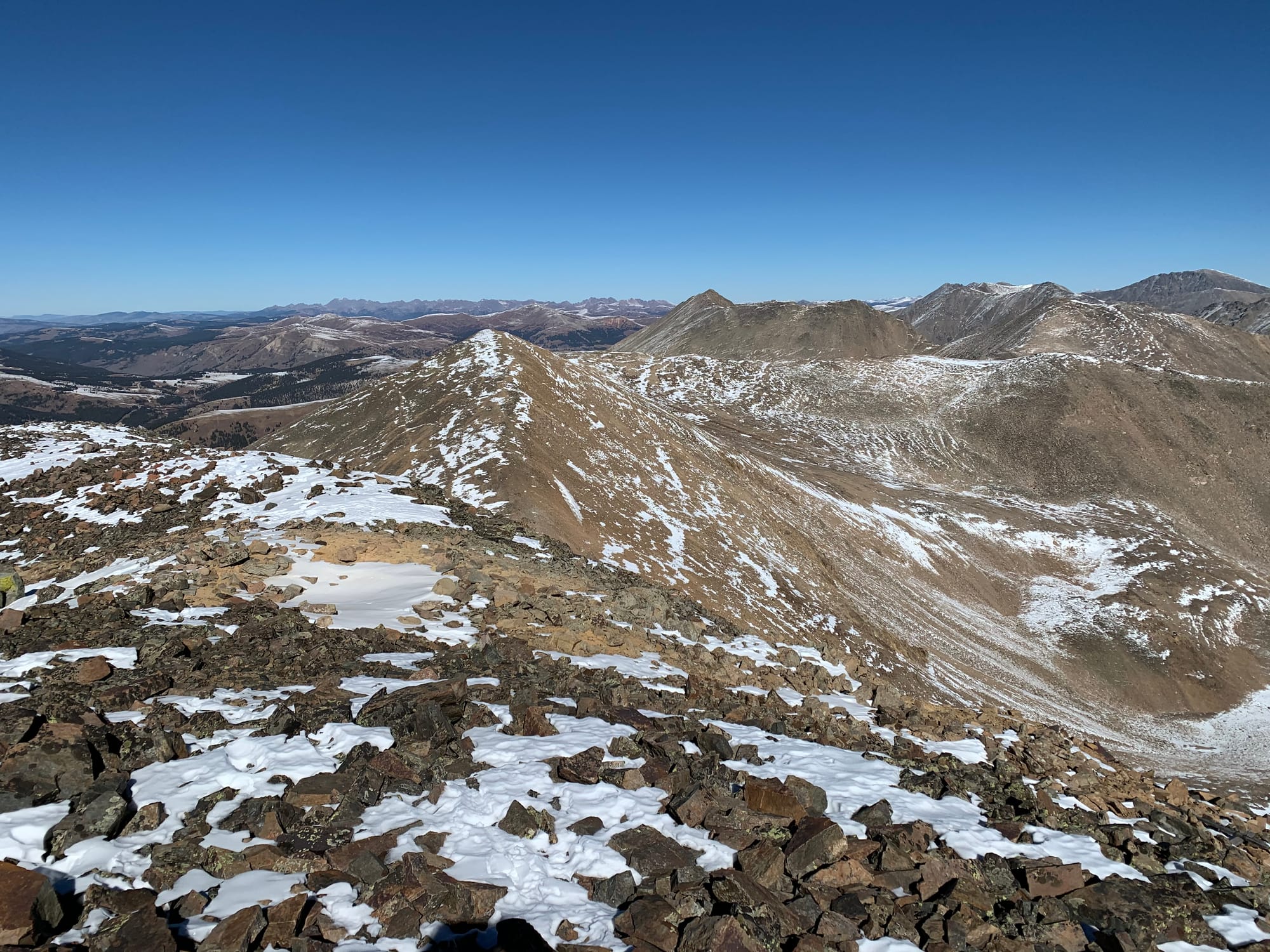 Treasurevault Mountain from Mosquito Peak.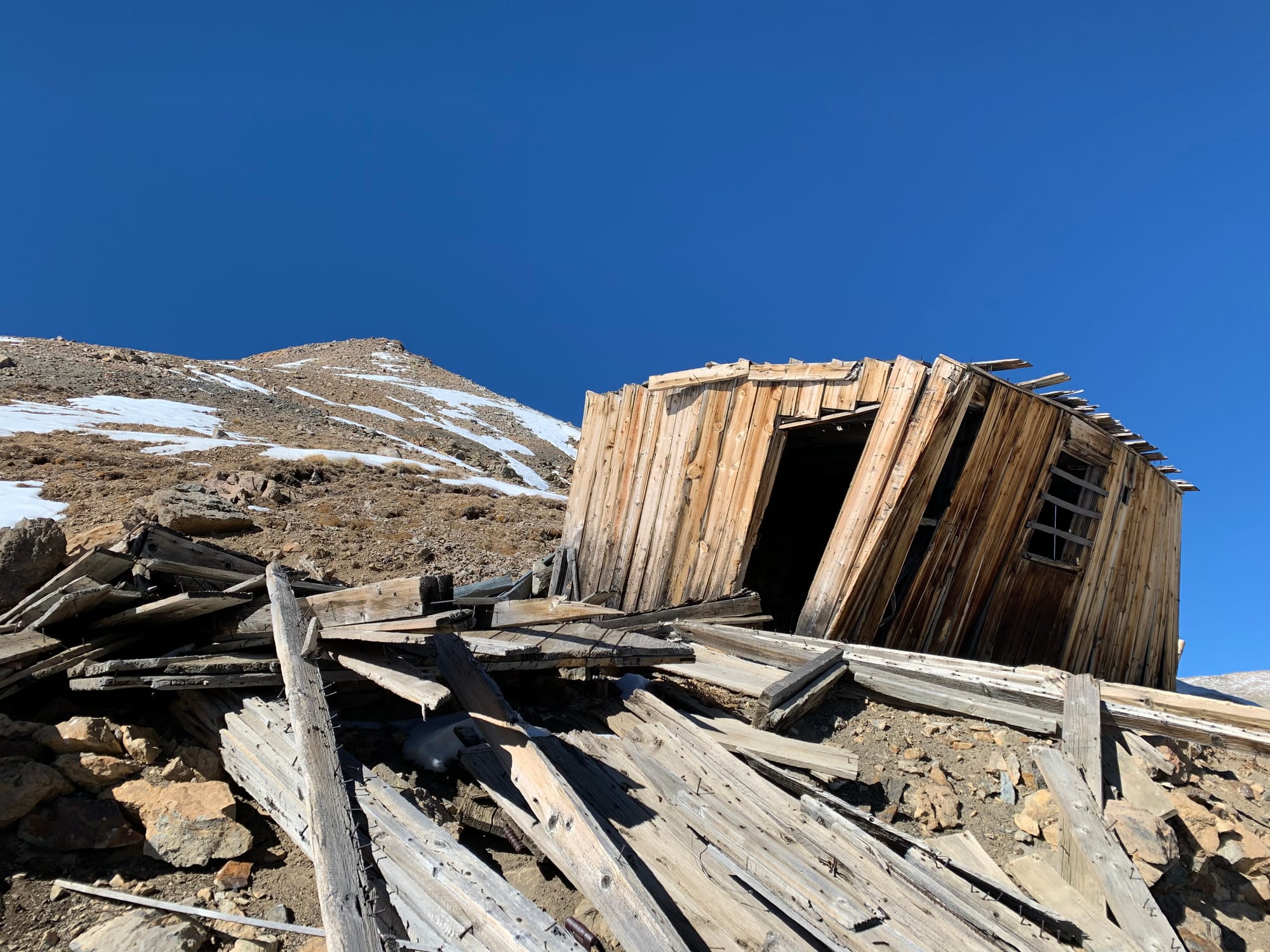 Abandoned mine on the east shoulder of Mosquito Peak.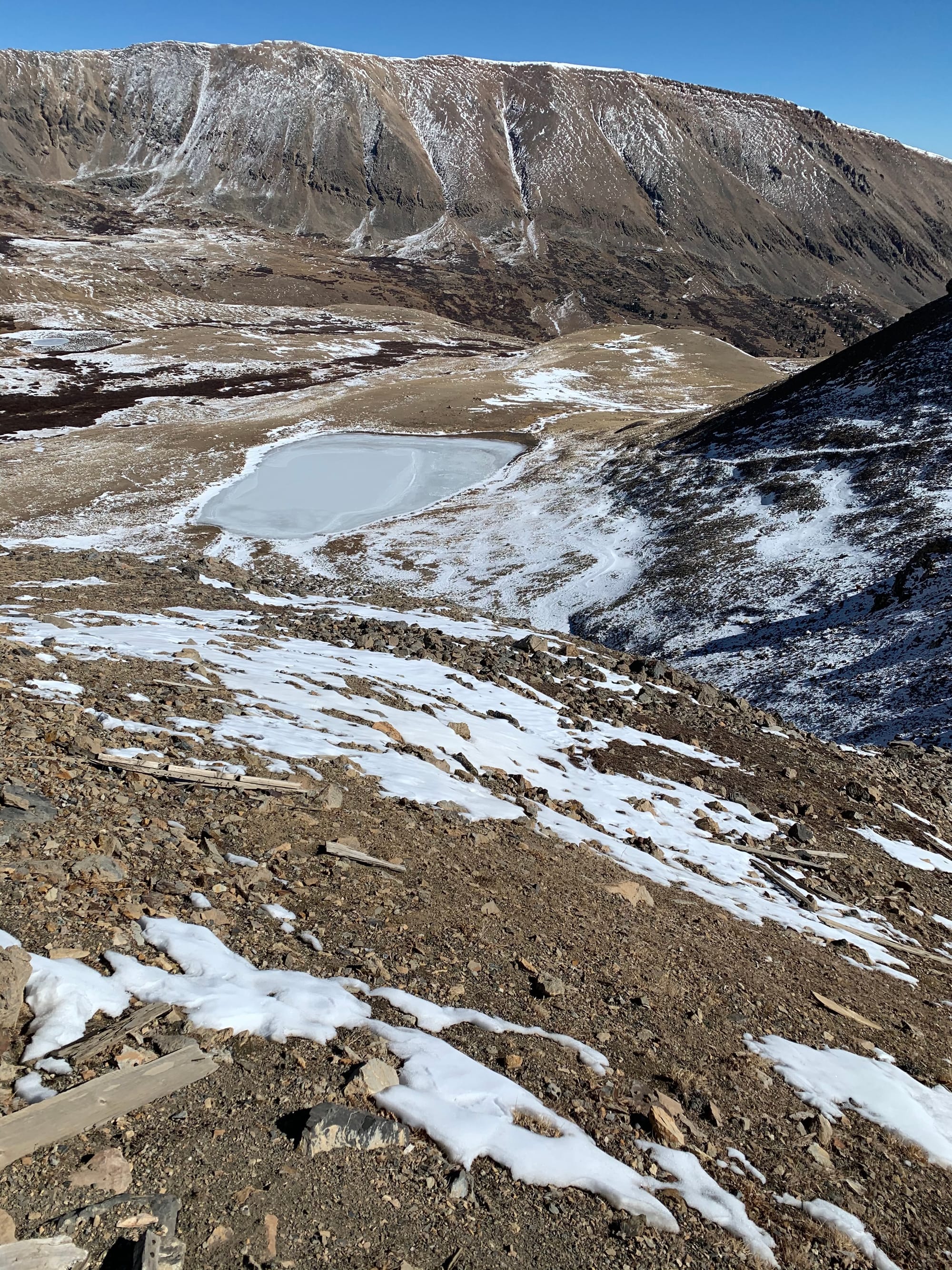 Heading back down to the trailhead.