Statistics
Date - 08/01/2020
Elevation - 13,971'
Route - West Ridge
Miles - 6.0
Elevation Gain - 3,275'
ACME Mapper - Link
CalTopo - Link
Description
Brian and I took advantage of the clear forecast and hiked the west ridge of Mount Ouray, which resides southwest of Salida, Colorado. This would be the last Centennial Peak I would have left in the Sawatch Mountain Range. We met in Denver, Colorado, at 5:00 am am and were hiking from Marshall Pass at 8:00 am. There is a fairly strong user trail all the way from the trailhead to tree line. From here the route is obvious as you follow the south slopes to Point 12685 and then turn right and finish the hike up the west ridge of Mount Ouray. We completed the hike in 4 hours and 20 minutes car-to-car. Brian waited for me on the summit for quite a while and probably could have shaved 30 to 40 minutes off that time if he wanted to. We stopped in Salida, Colorado, for a pint at the Tres Litros Beer Company on the way home.
Photos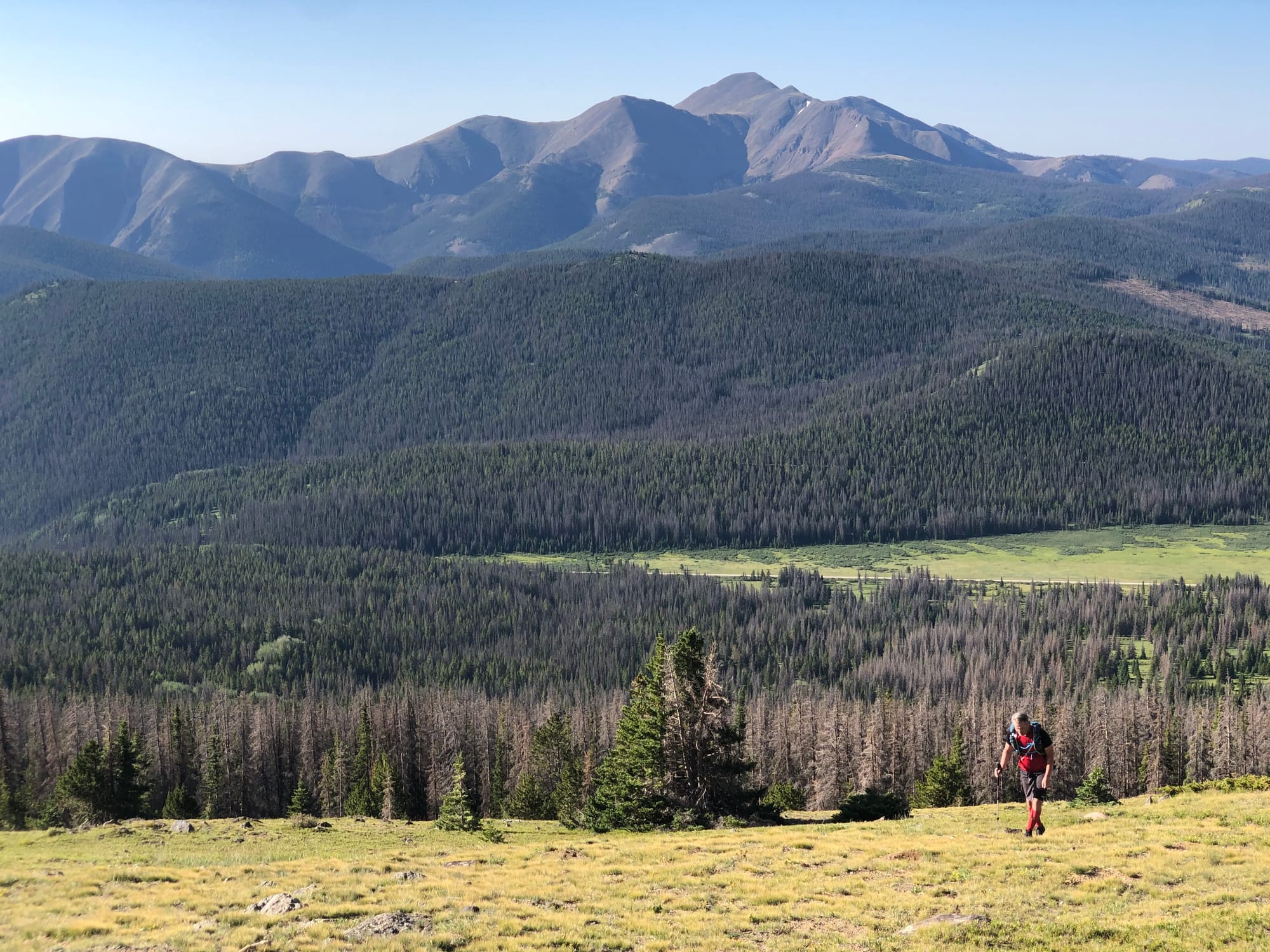 James hiking above tree line on the south slopes.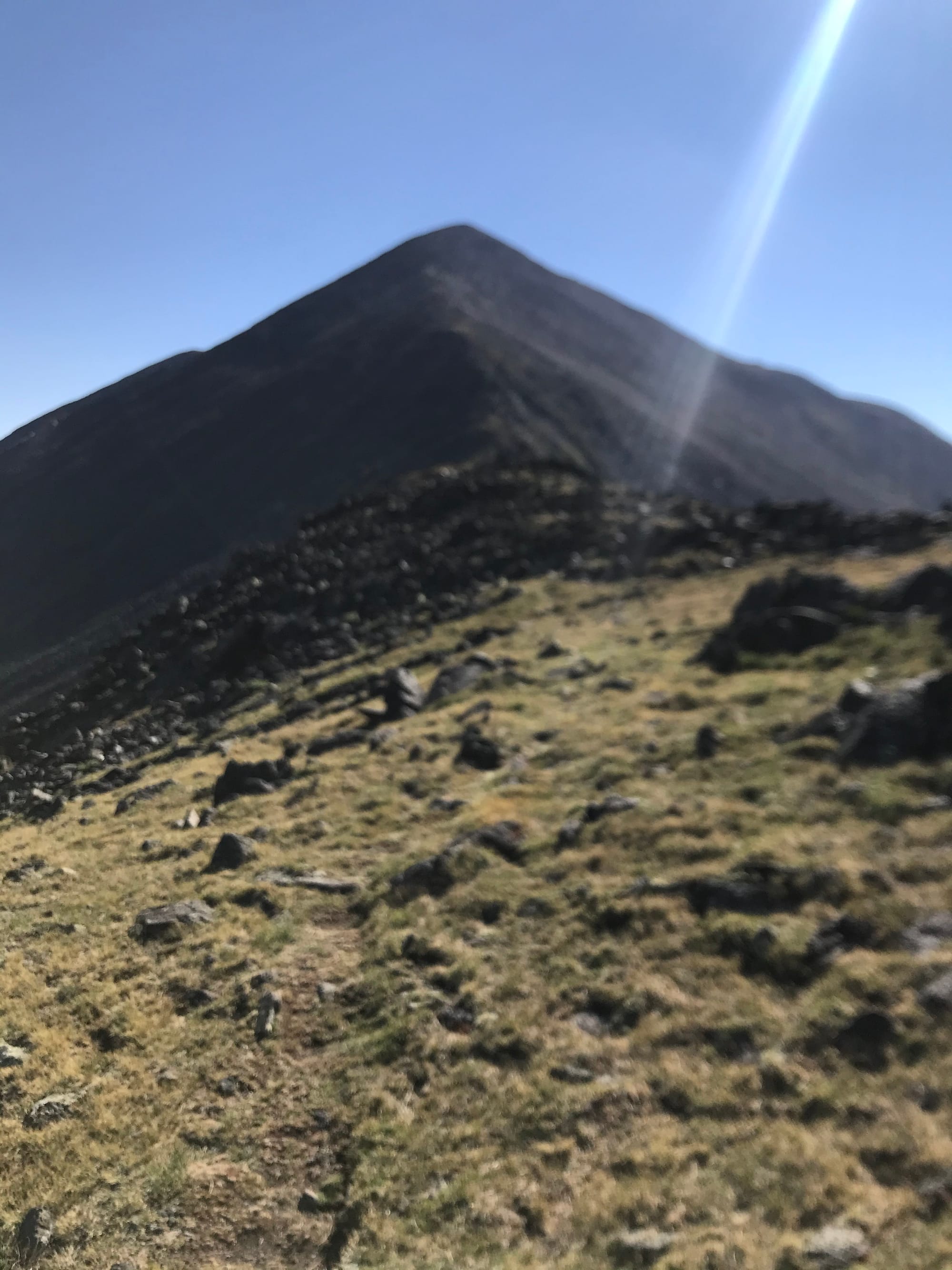 Mount Ouray West Ridge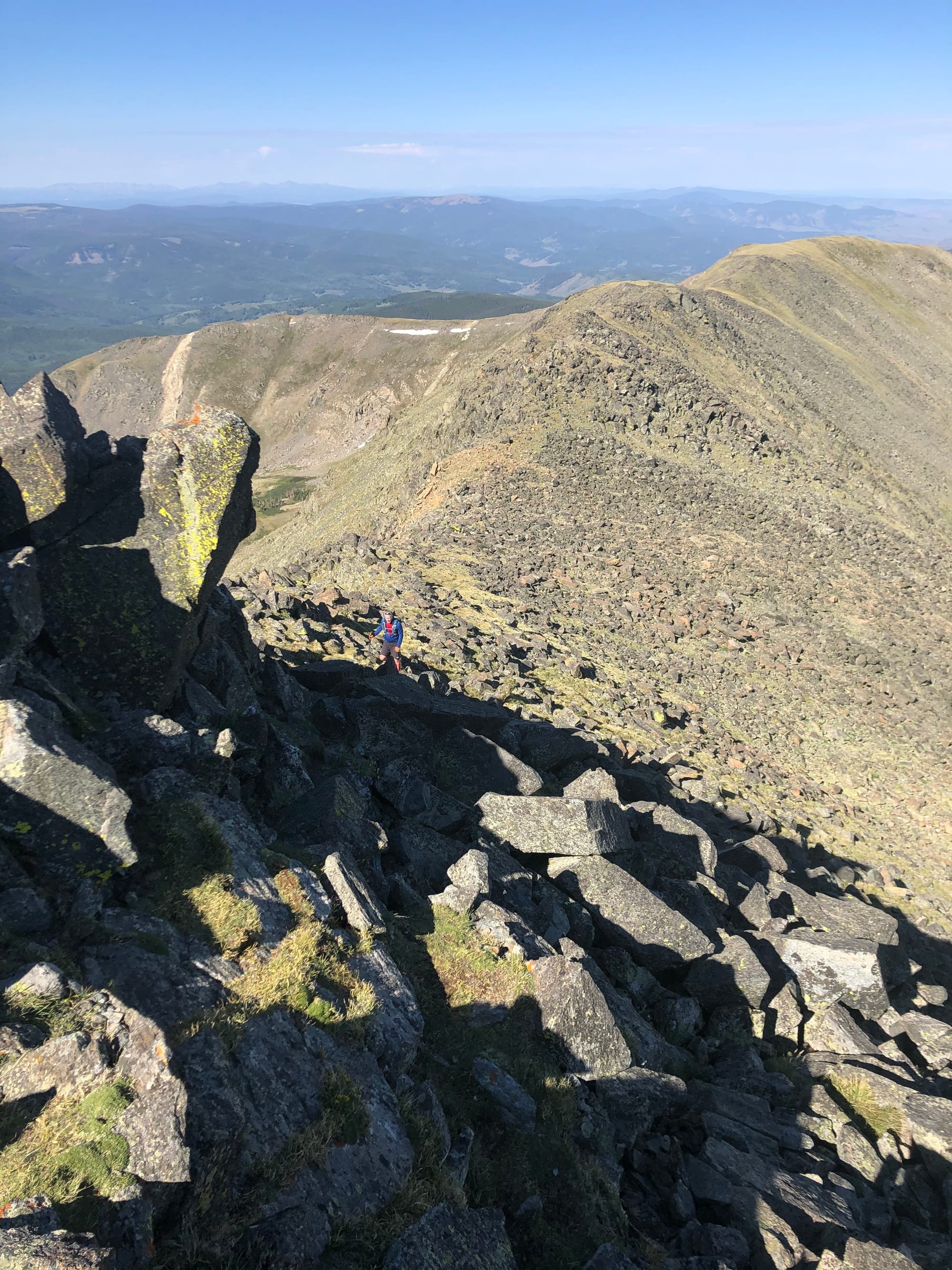 James hiking up the west ridge.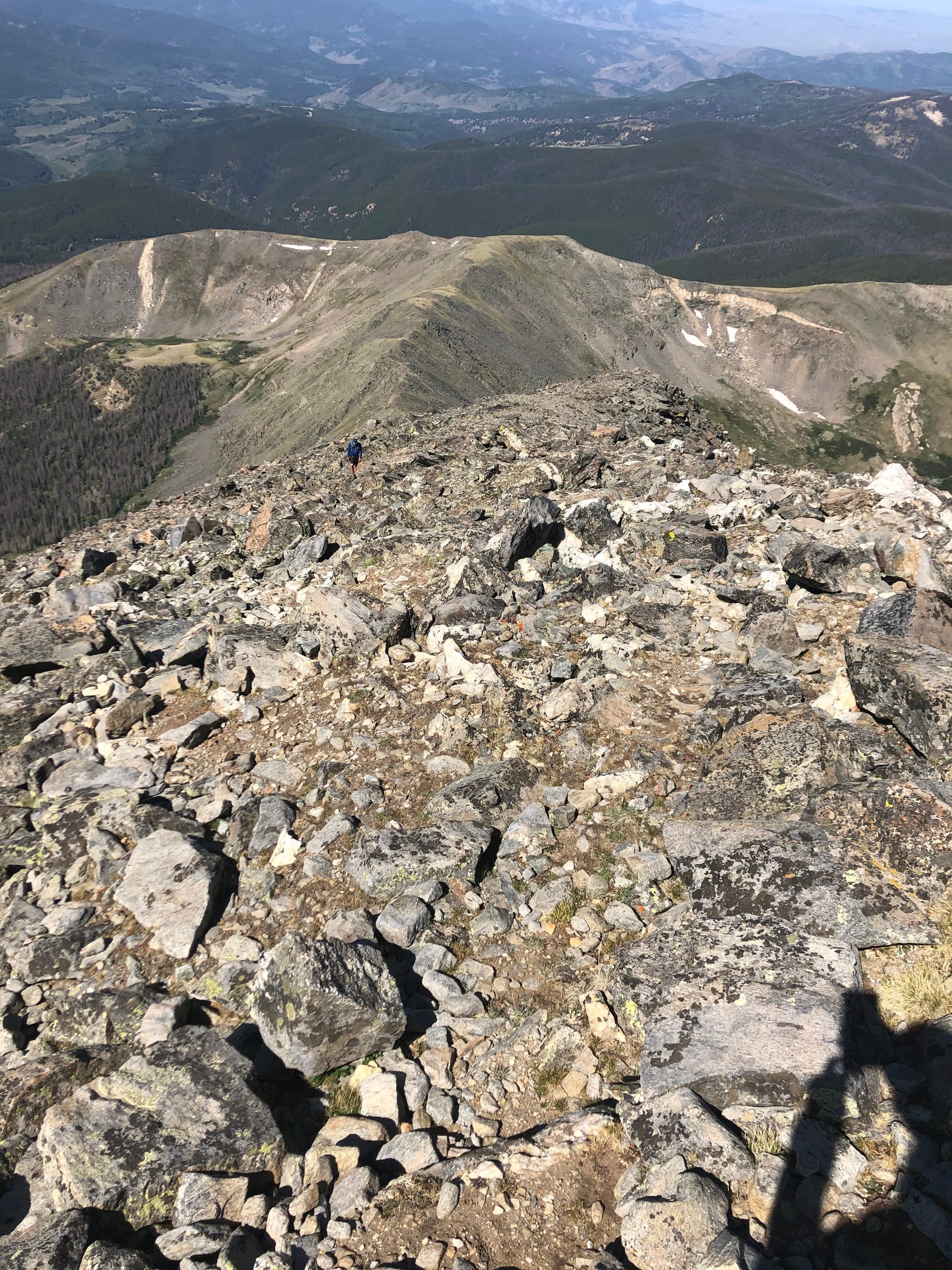 James nearing the summit.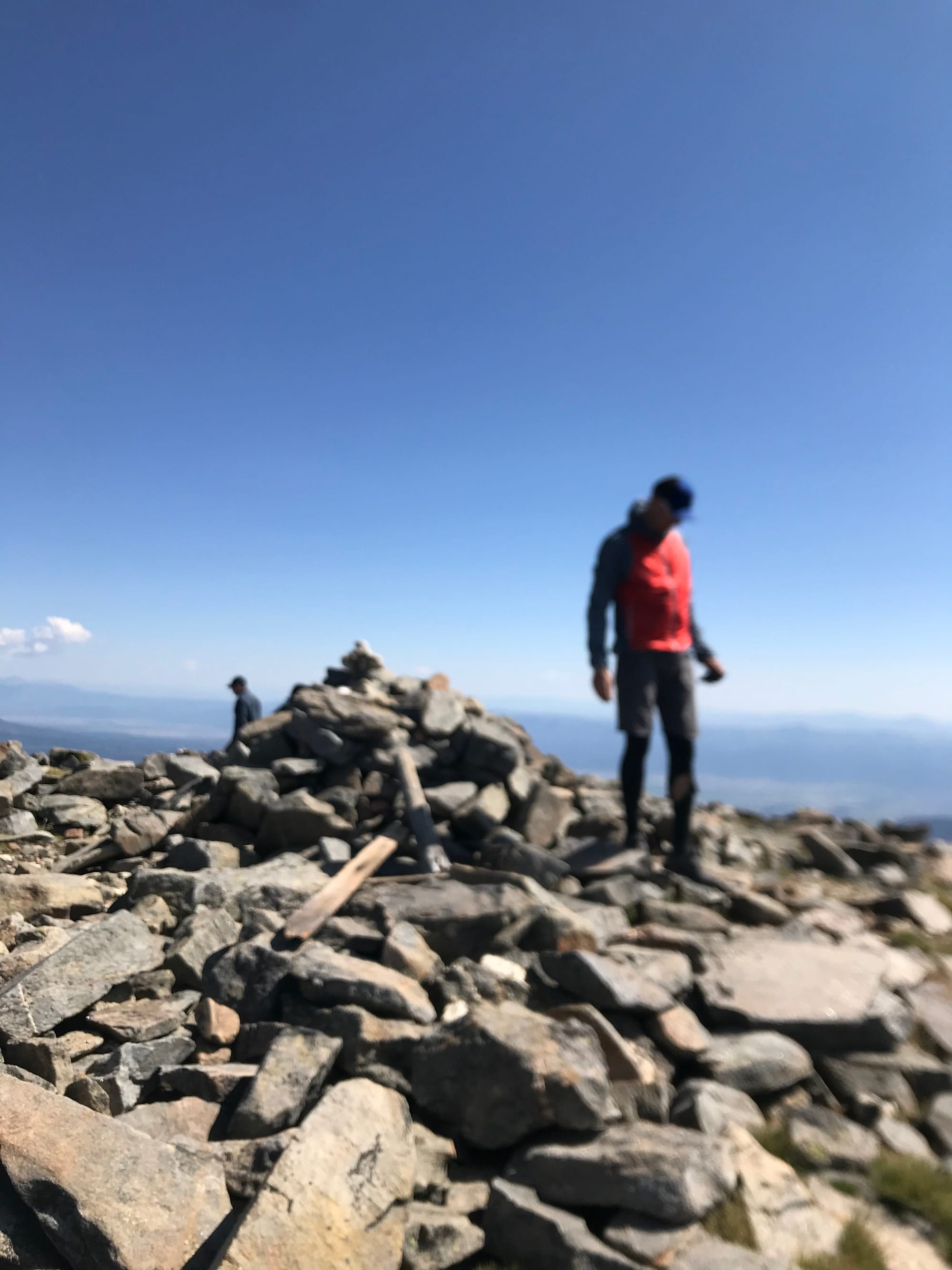 Brian on the summit of Mount Ouray.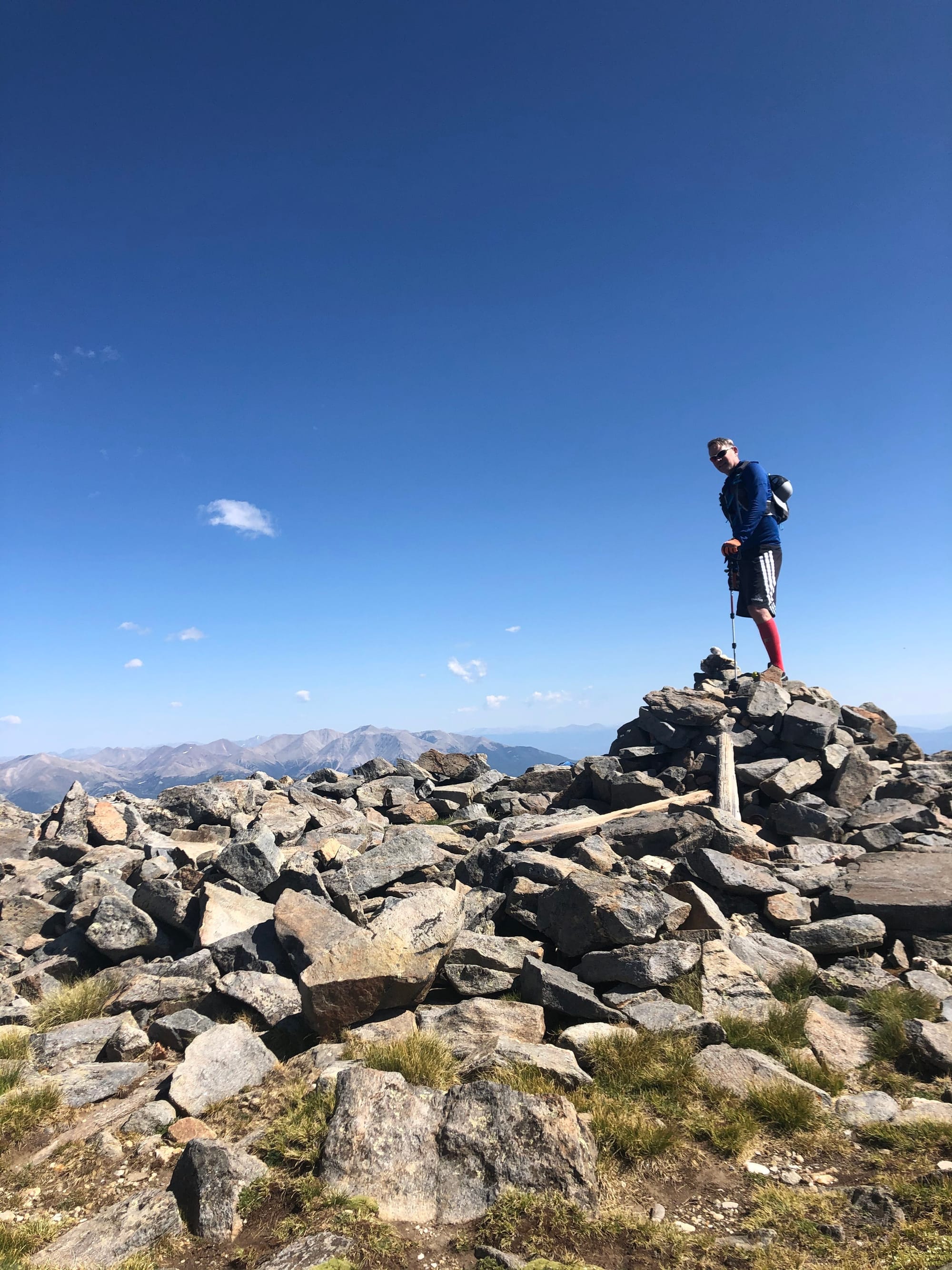 Summit Photo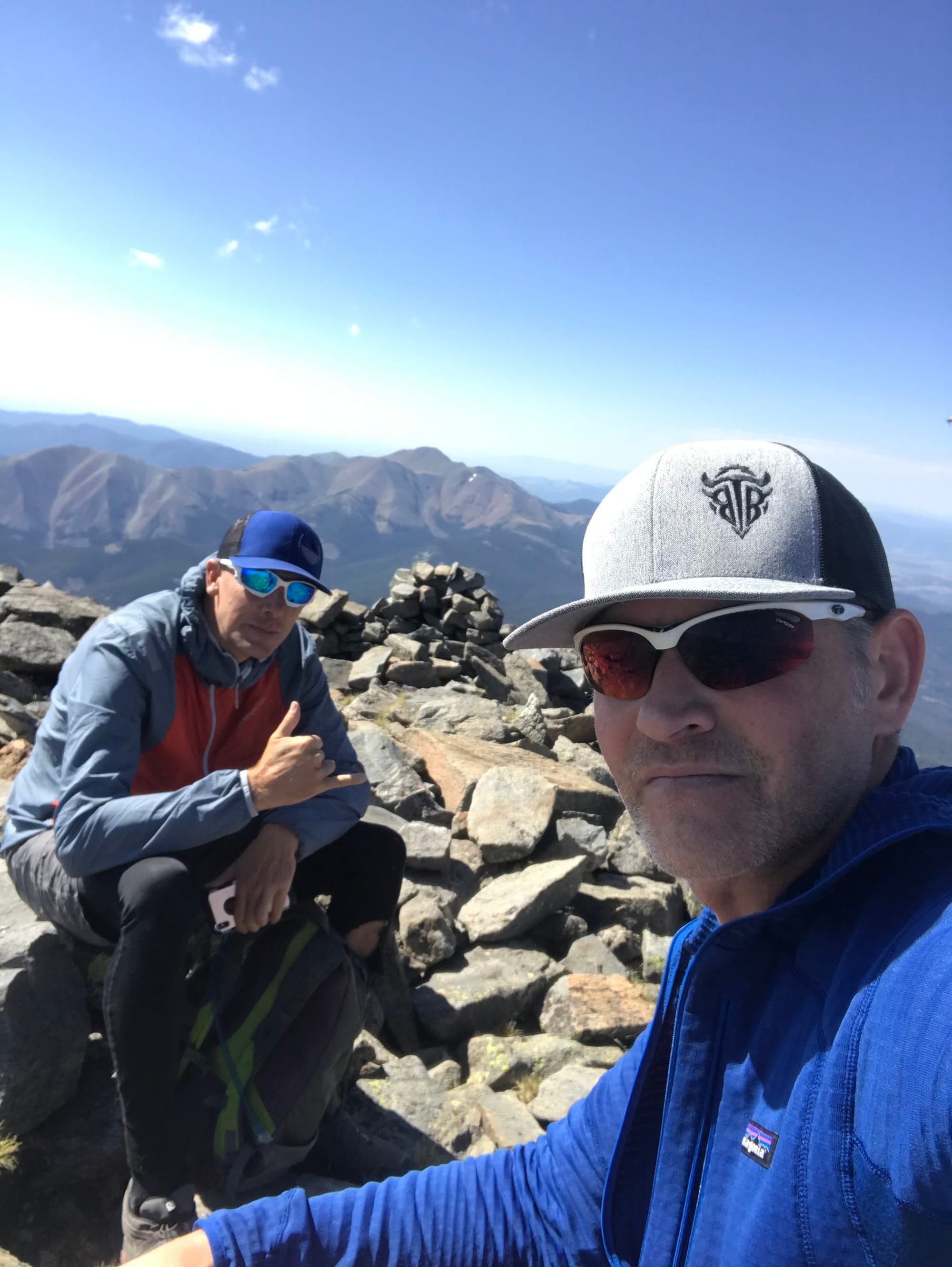 Brian and James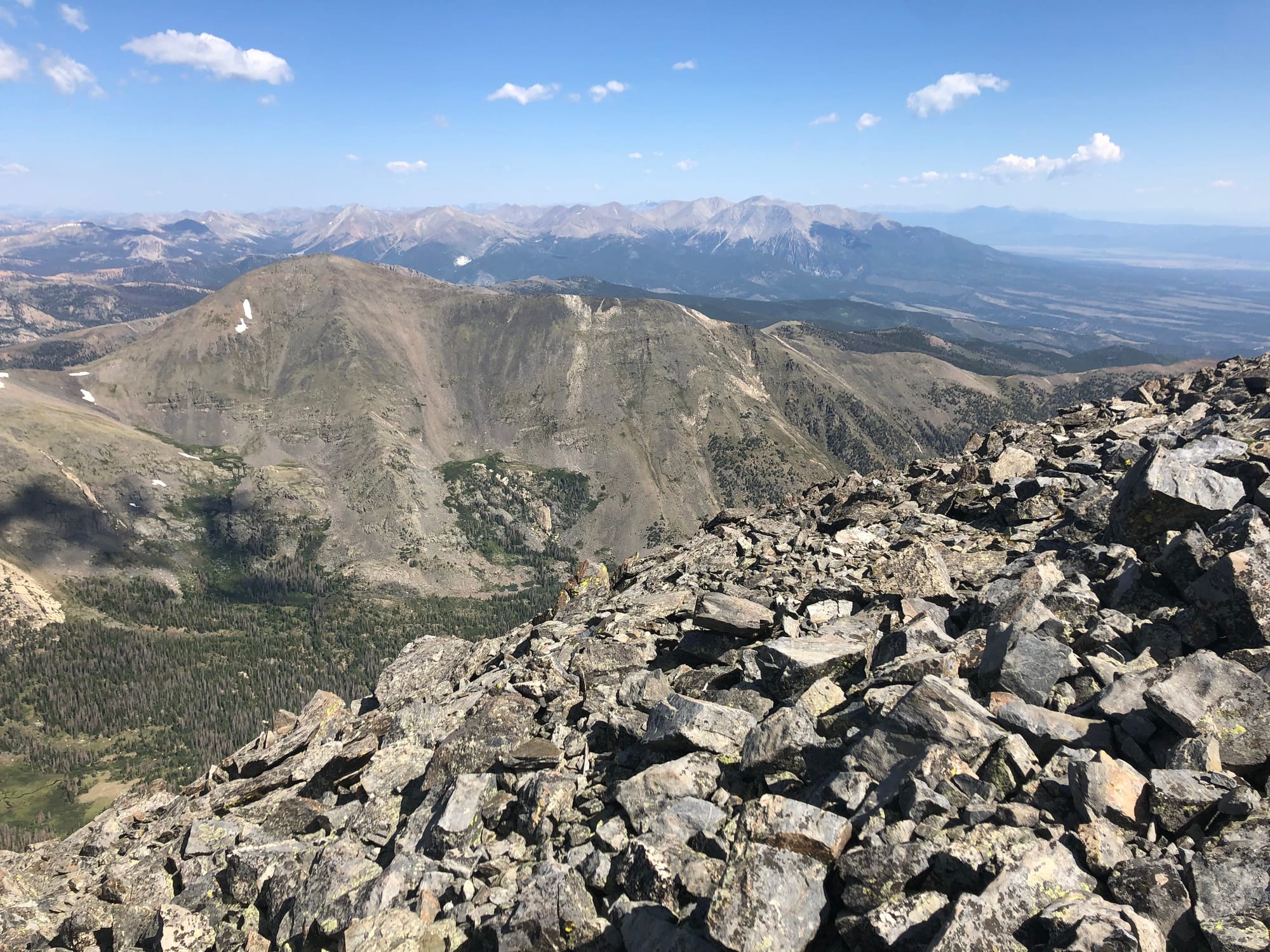 Views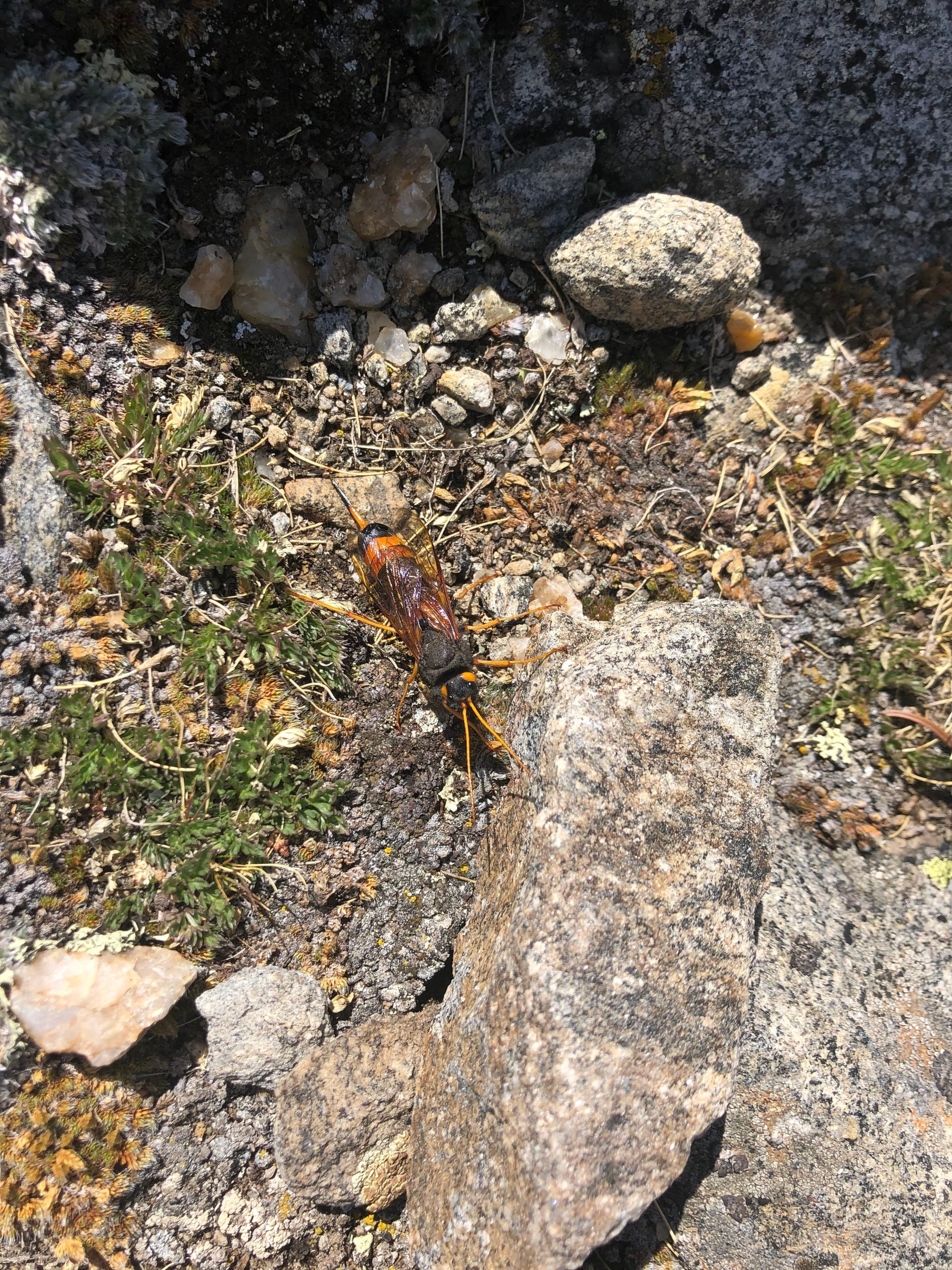 Murder Hornet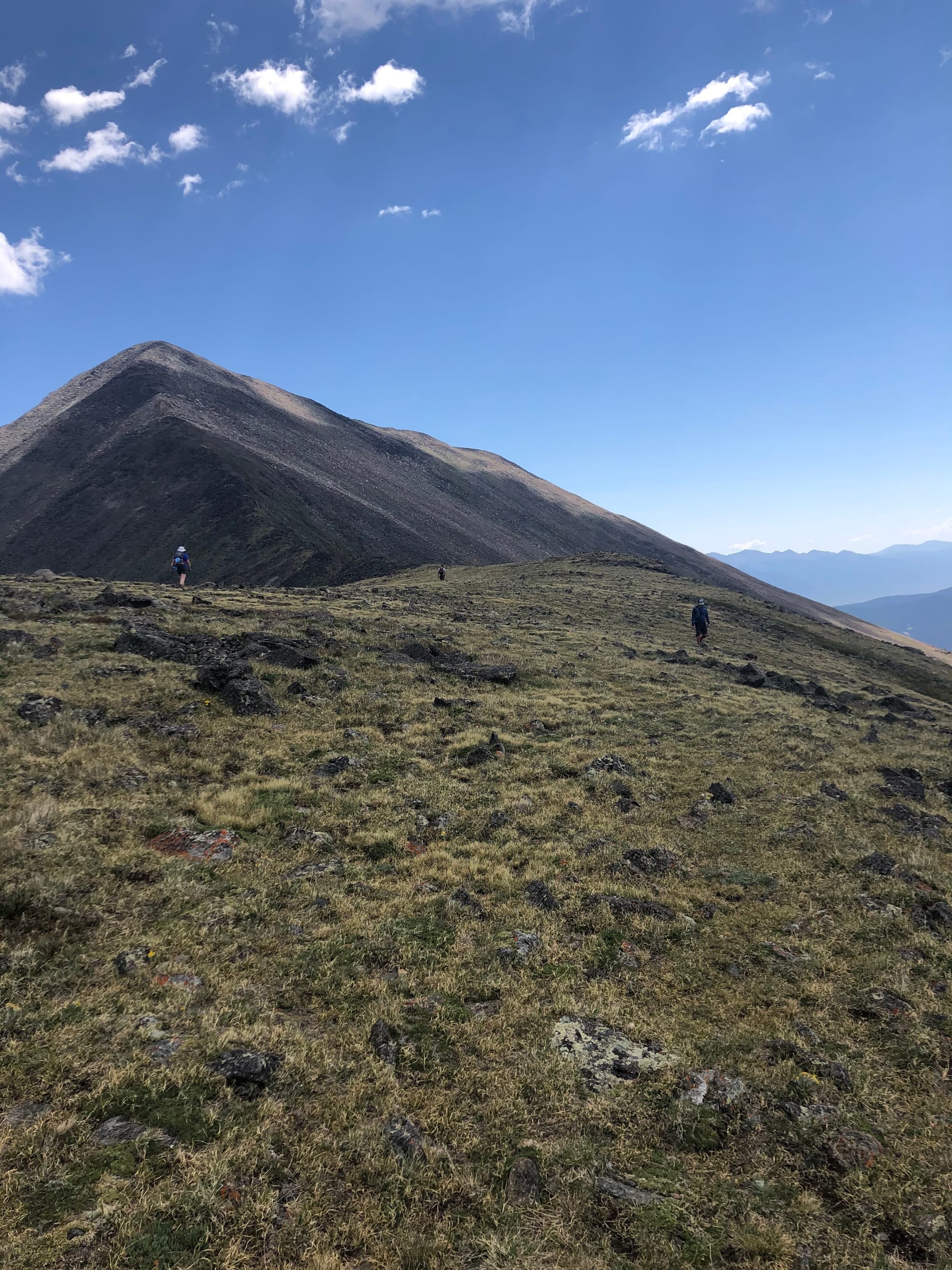 James hiking down the west ridge.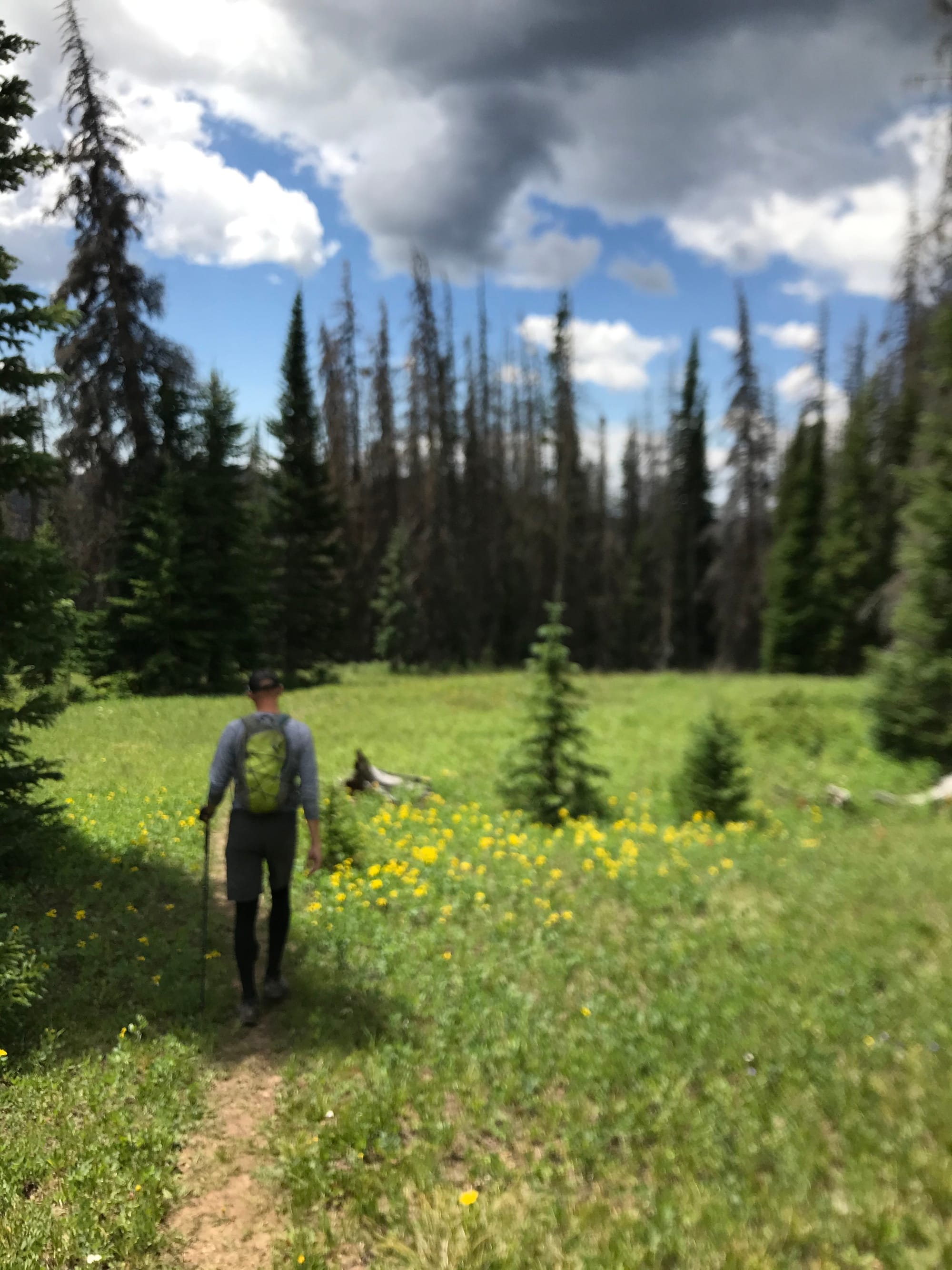 Brian back below tree line.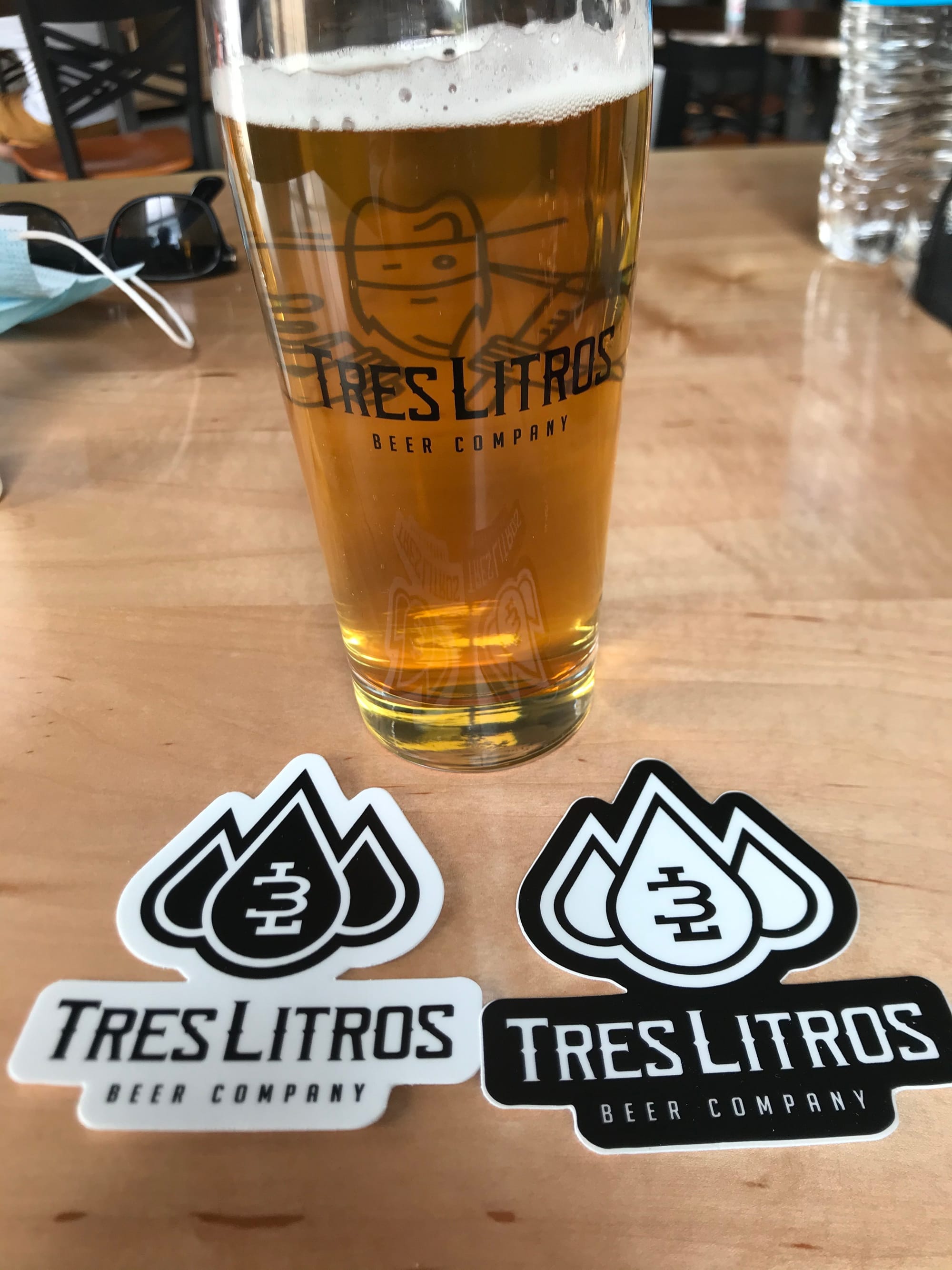 Tres Litros Beer Company (Salide, Colorado)