Statistics
Date - 12/19/2020
Elevation - 7,881'
Route - South Slopes
Miles - 3.8
Elevation Gain - 1,965'
ACME Mapper - Link
CalTopo - Link
Description
No climbing partners and a free day equals hiking in the foothills. I hadn't been to the summit of Mount Morrison in 12 years. It took me approximately 1 hour an 20 minutes to summit and 40 minutes to descend. After a quick break at the trailhead, I decided to hike it again. The south slopes trail is a good workout on a well-established trail. There is a bit of scrambling just before the summit.
Photos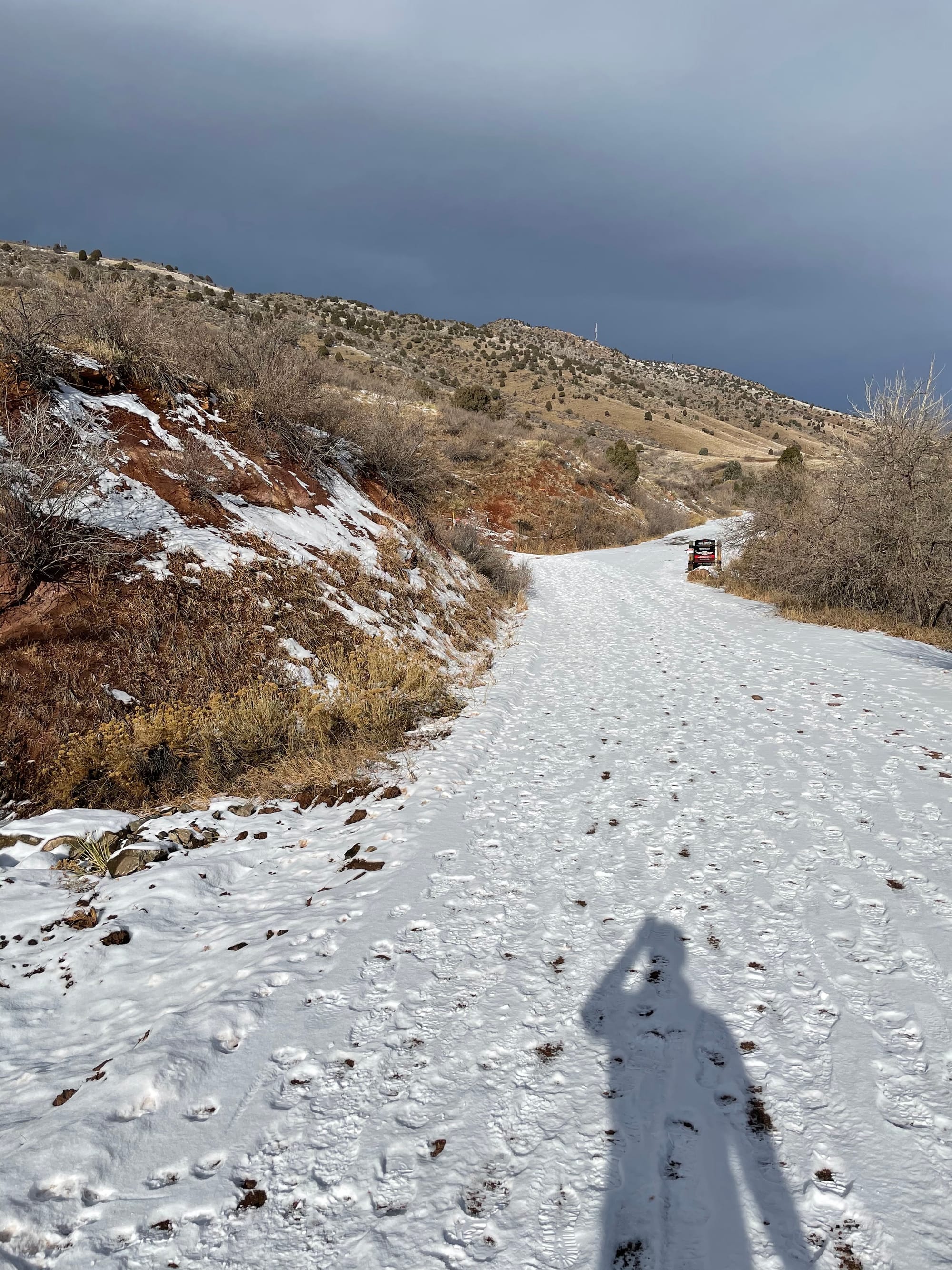 Mount Morrison from the trailhead.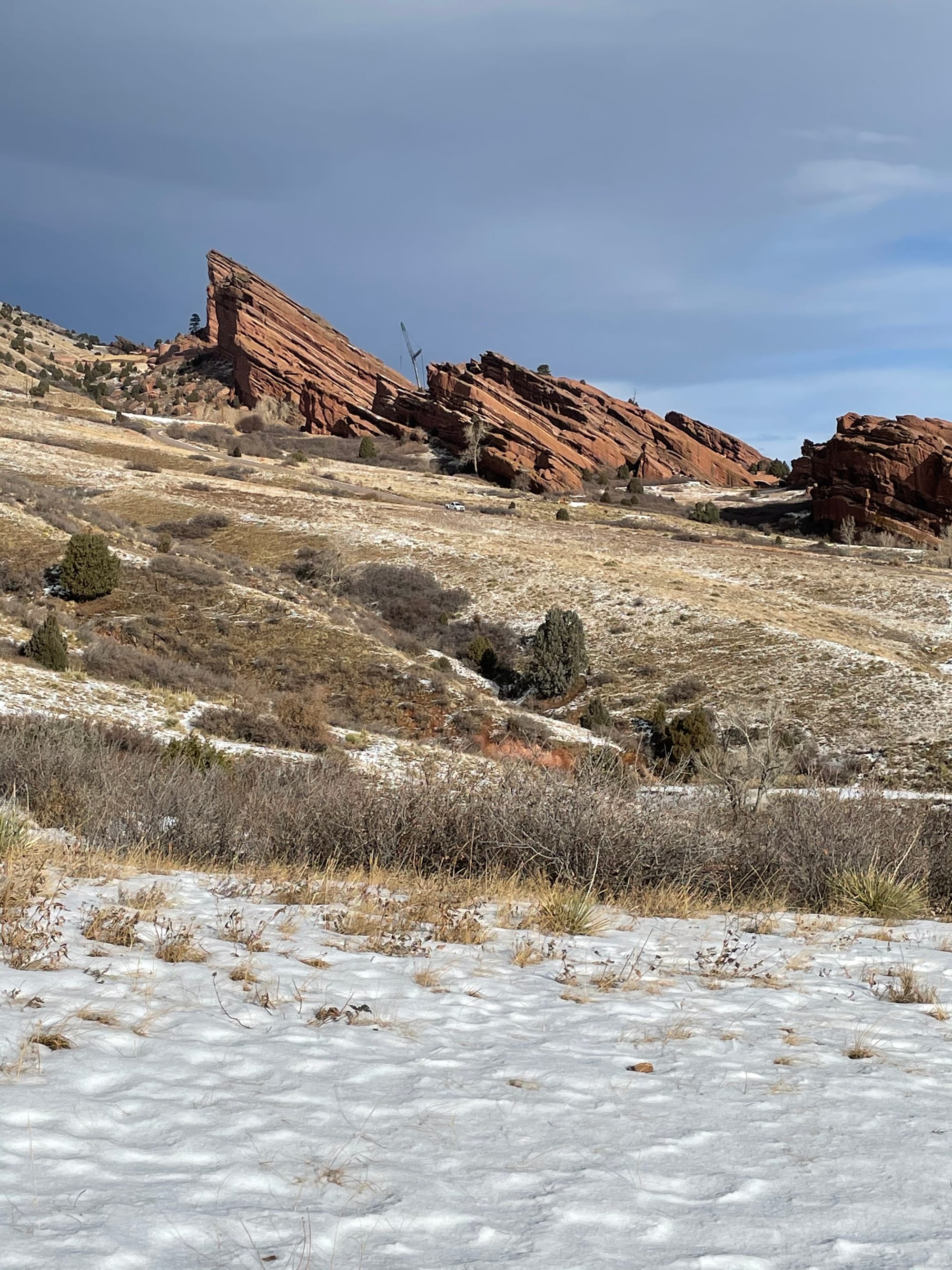 Red Rocks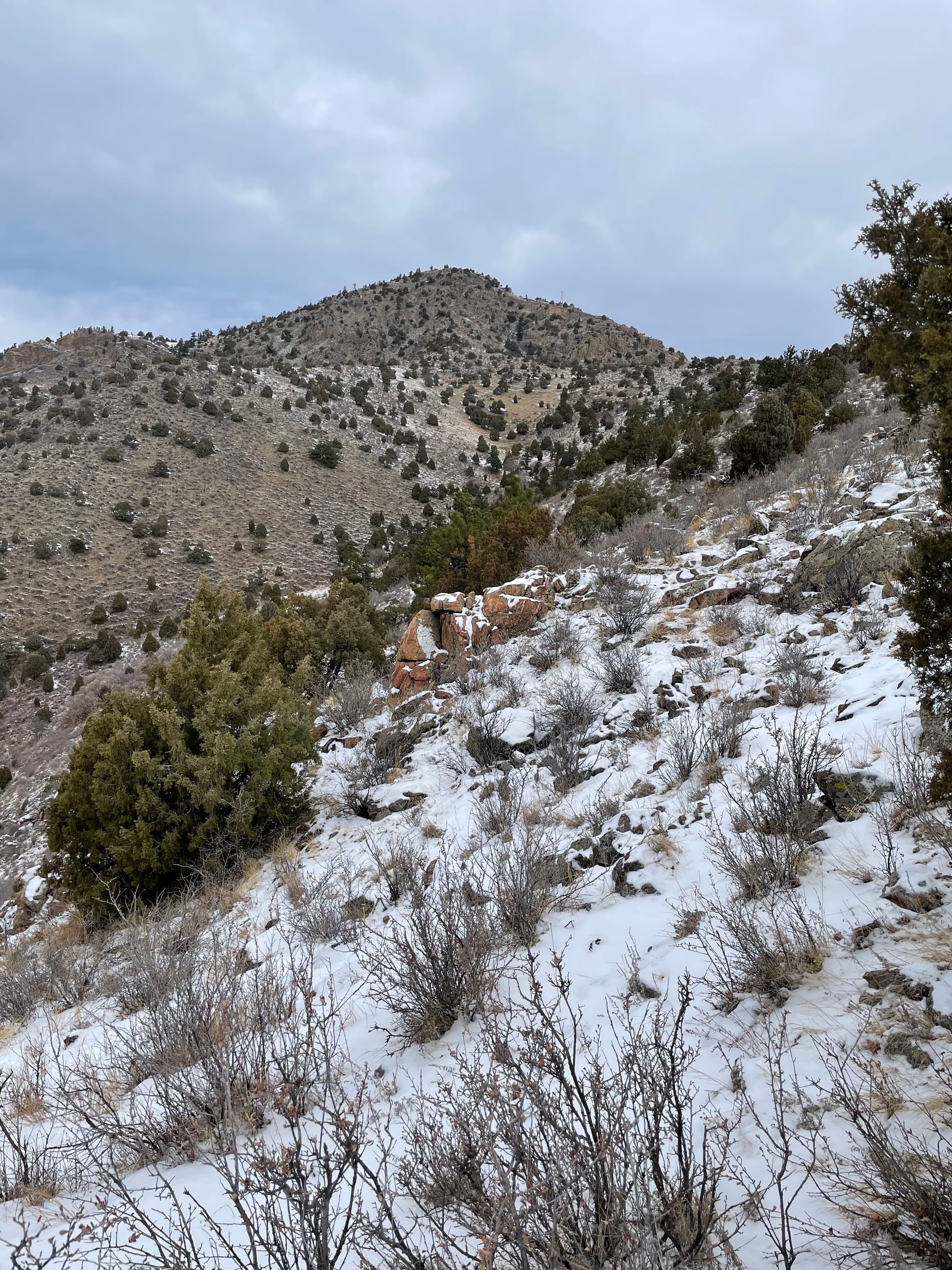 Mount Morrison about half way up the hike.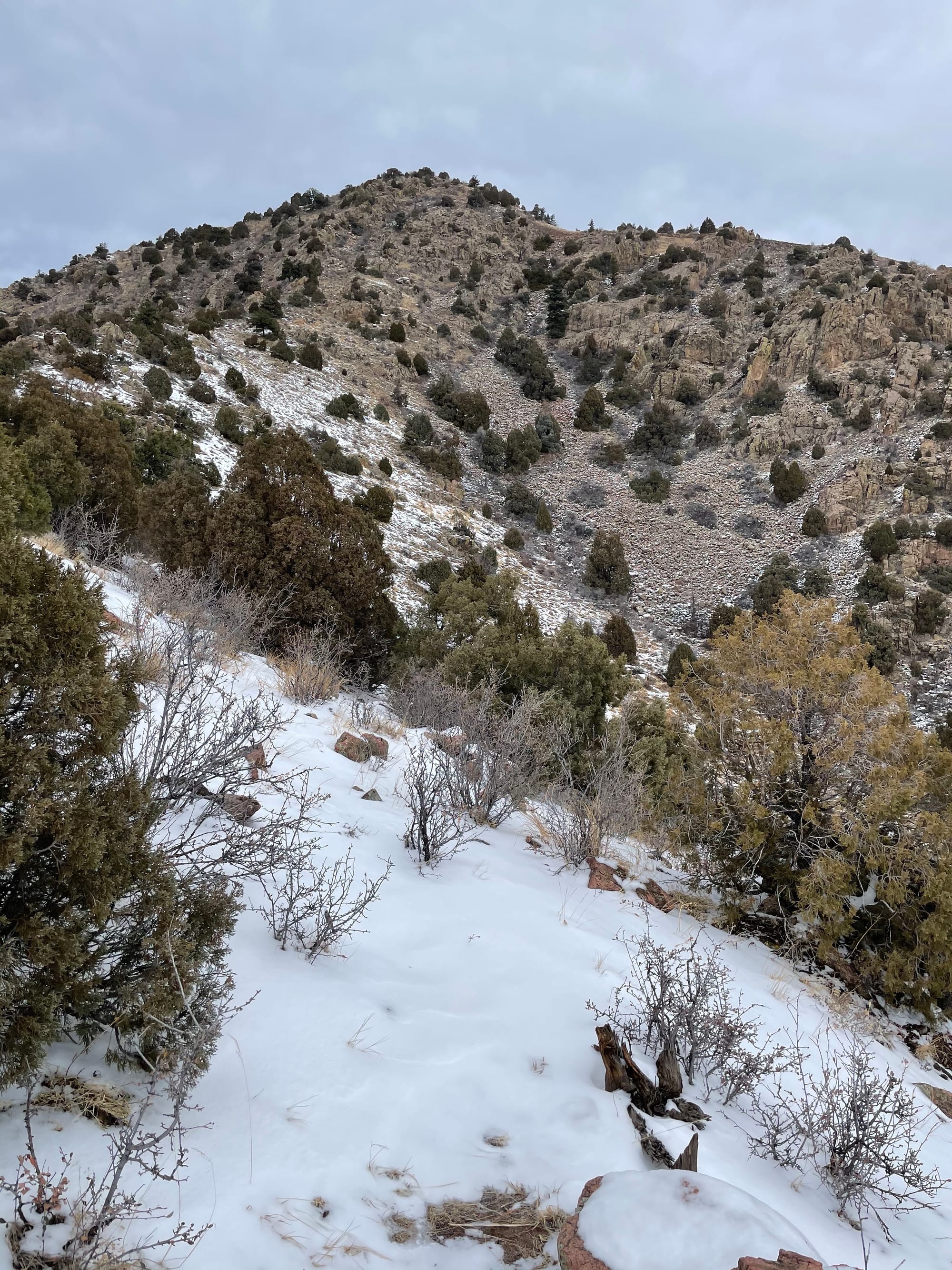 Mount Morrison about two-thirds of the way up the hike.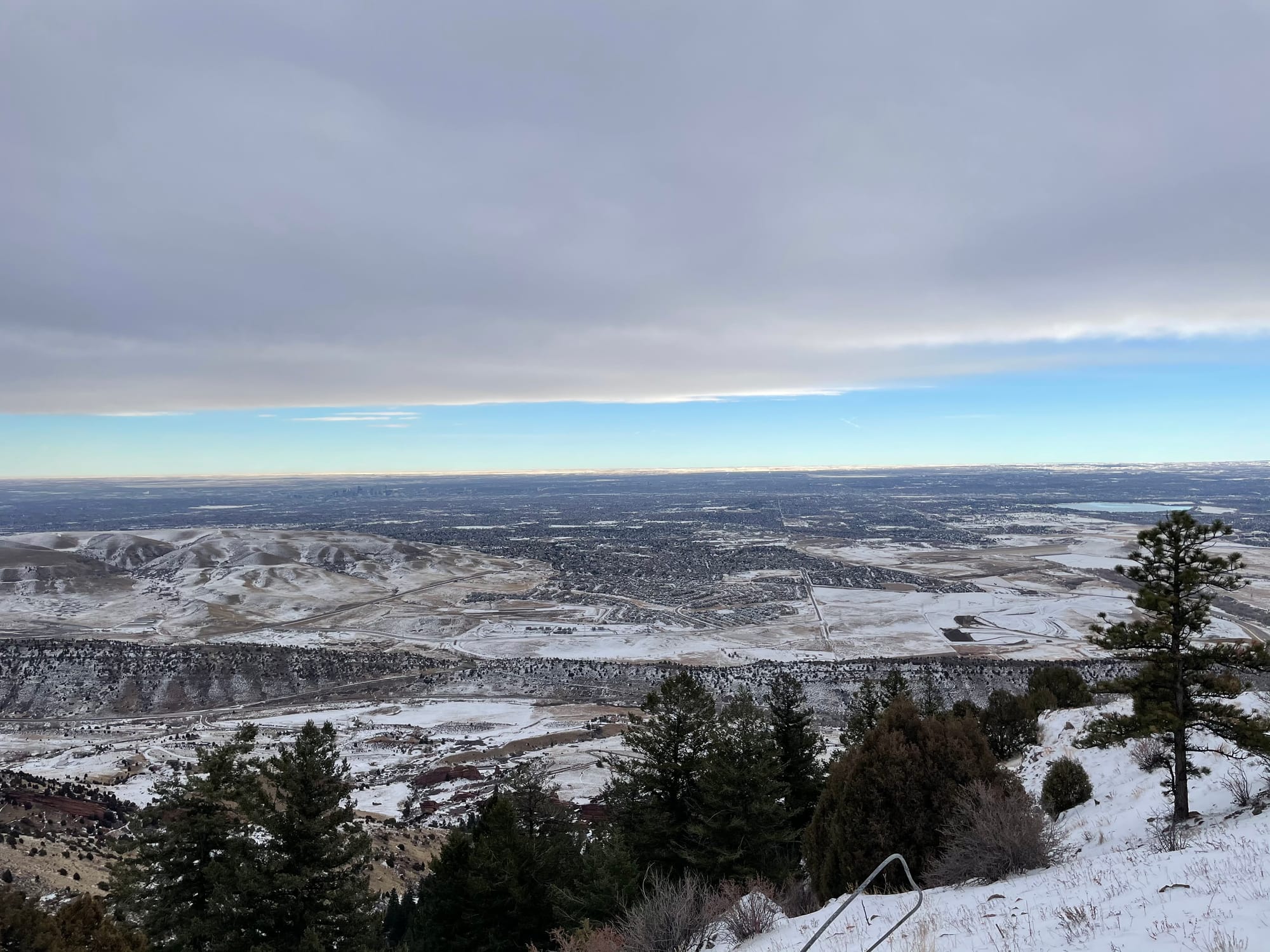 Views towards the east.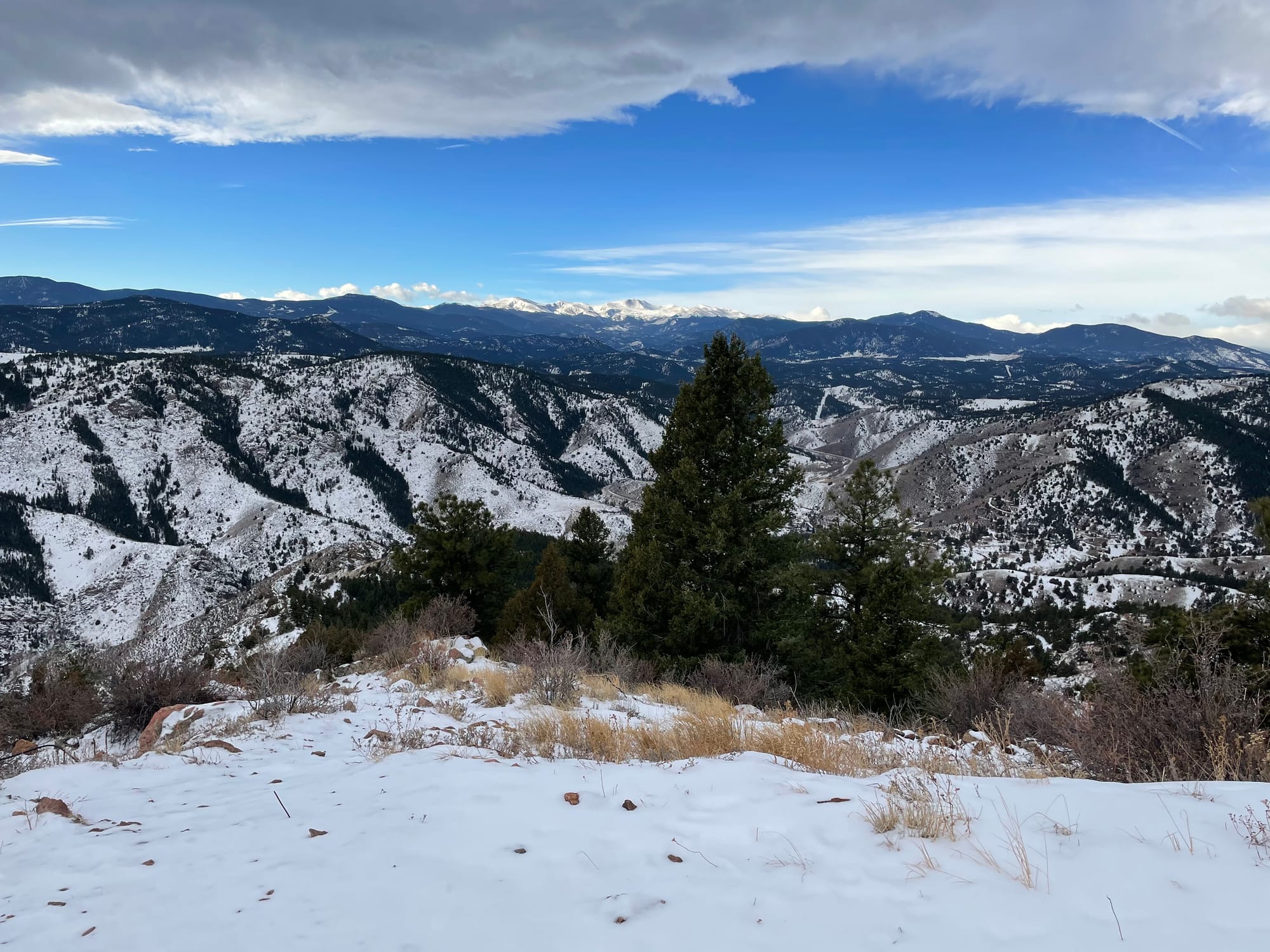 Views towards the west.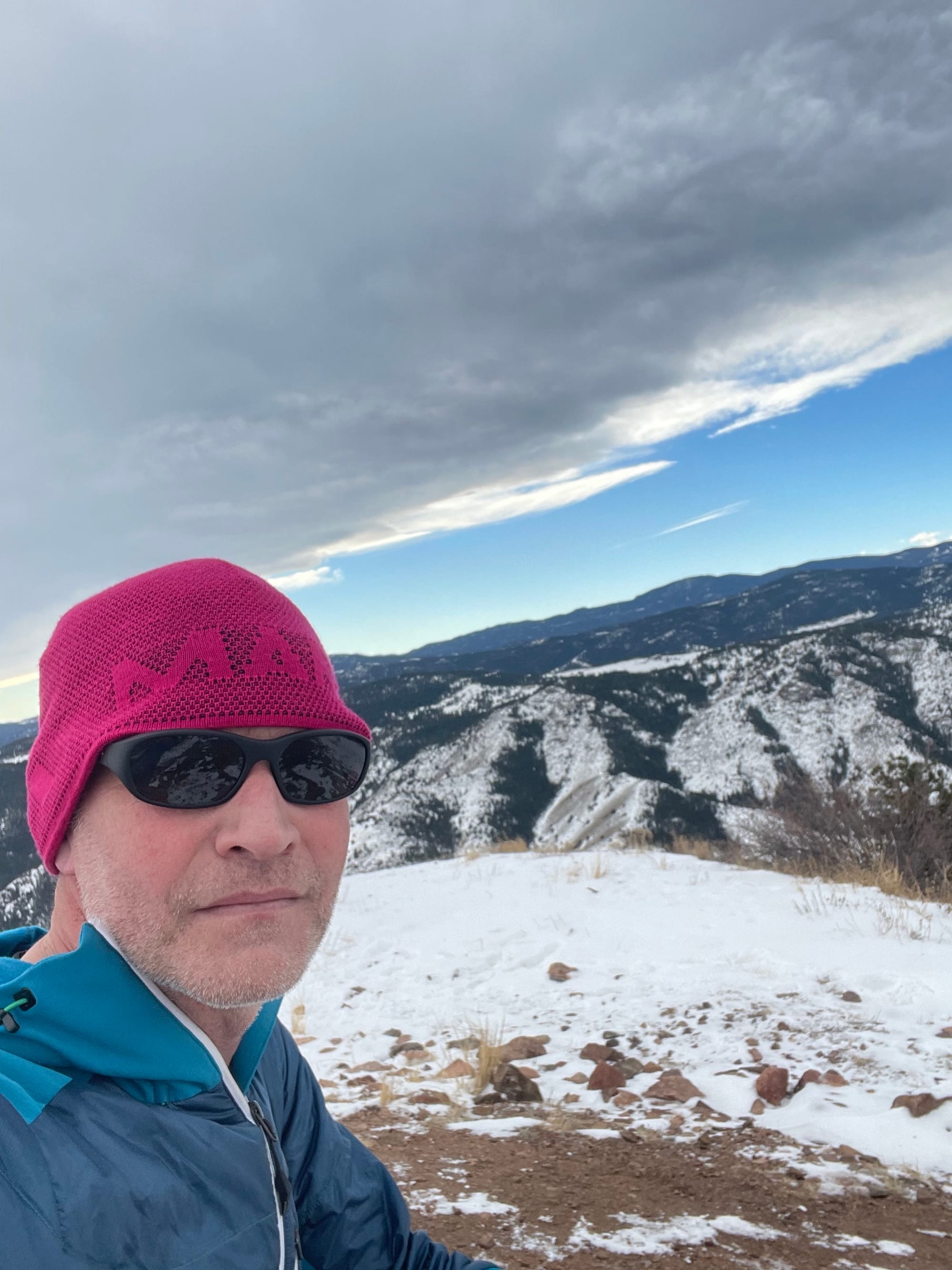 Summit Photo