Statistics
Date - 12/31/2020
Elevation - 7,600'
Route - Hayes Creek Falls
Miles - 0.1
Elevation Gain - 100'
ACME Mapper - Link
CalTopo - Link
Description
I was meeting Kevin Smith to climb Marble Falls in the afternoon and ended up in the area a bit earlier than he was planning to arrive. As a result, I ticked Hayes Creek Falls off the list of climbs I have done. The ice climb is right next to the highway shortly after Redstone, Colorado. I was content with free-soloing the two climbable lines available. The down climb was to the left of the ice in a gully.
Photos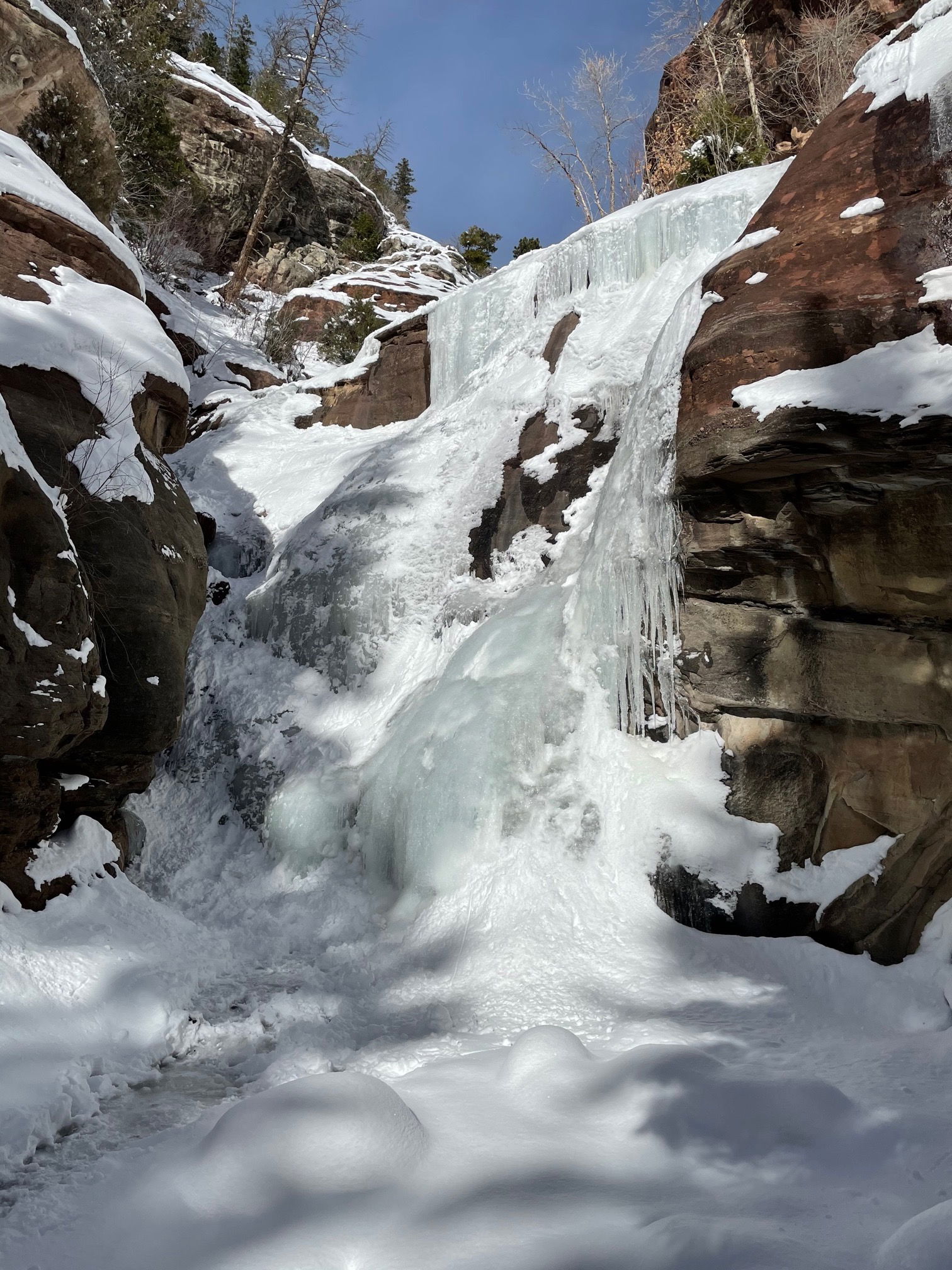 Hayes Creek Falls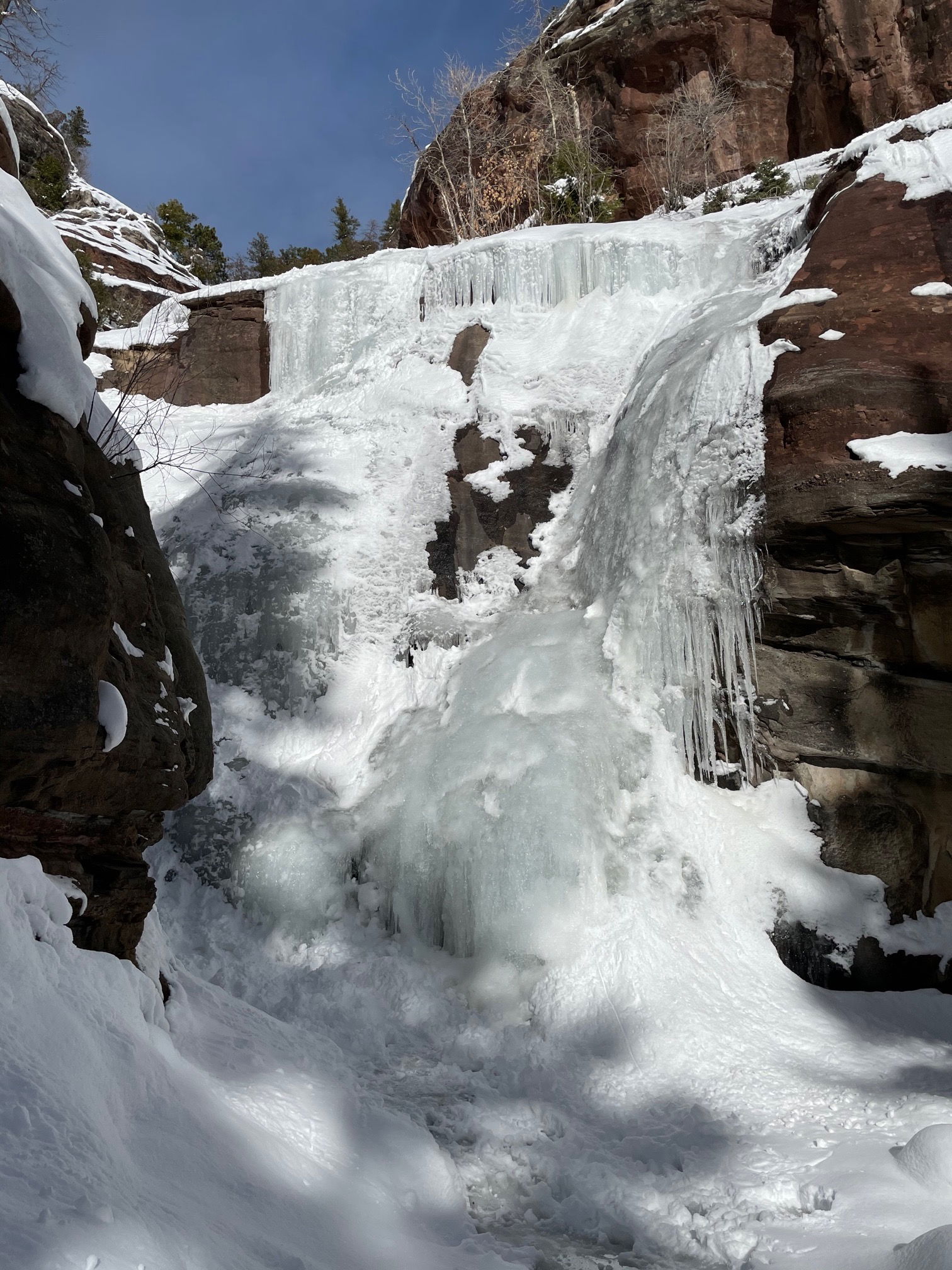 Hayes Creek Falls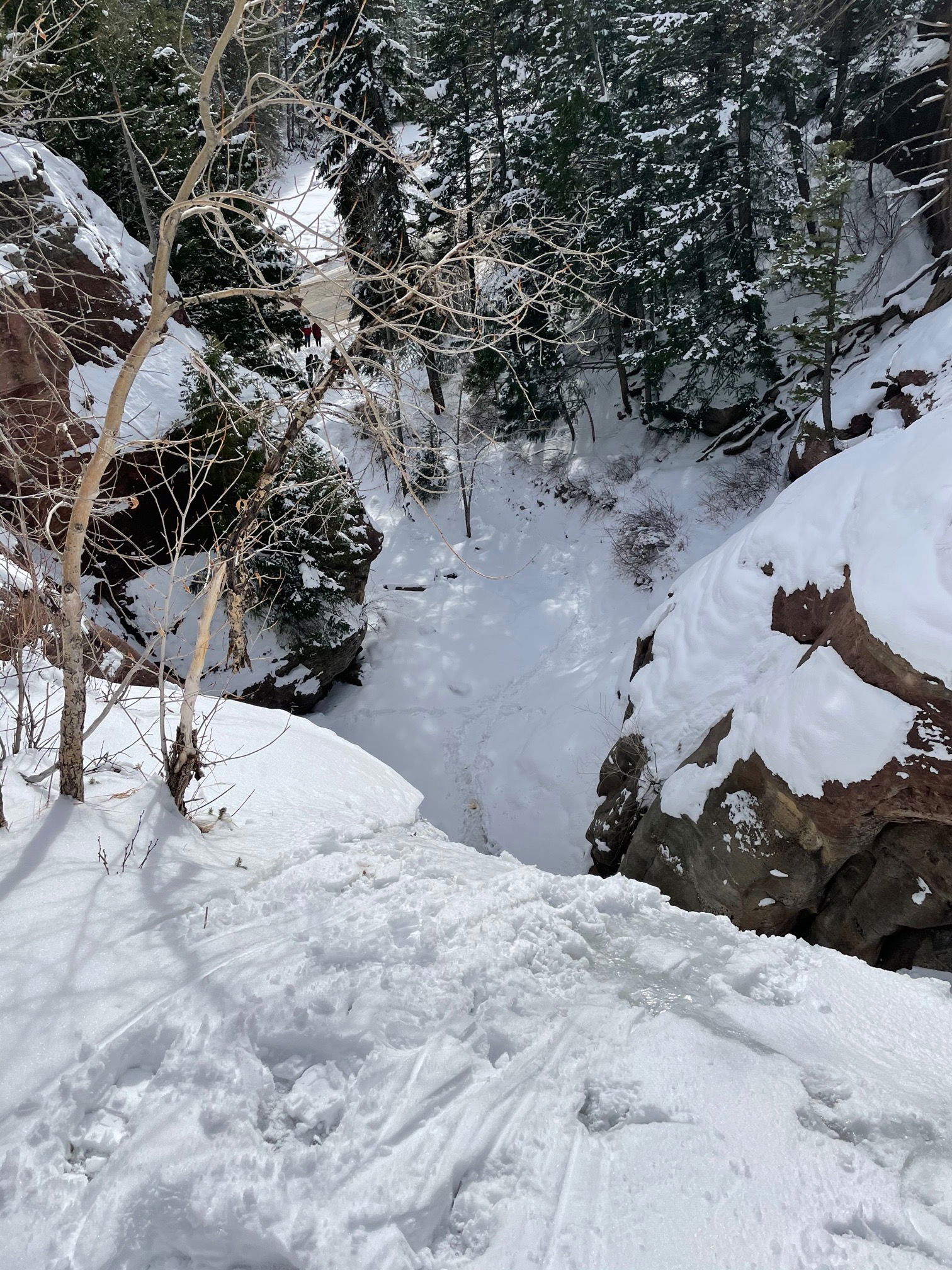 Looking down the ice climb from the top.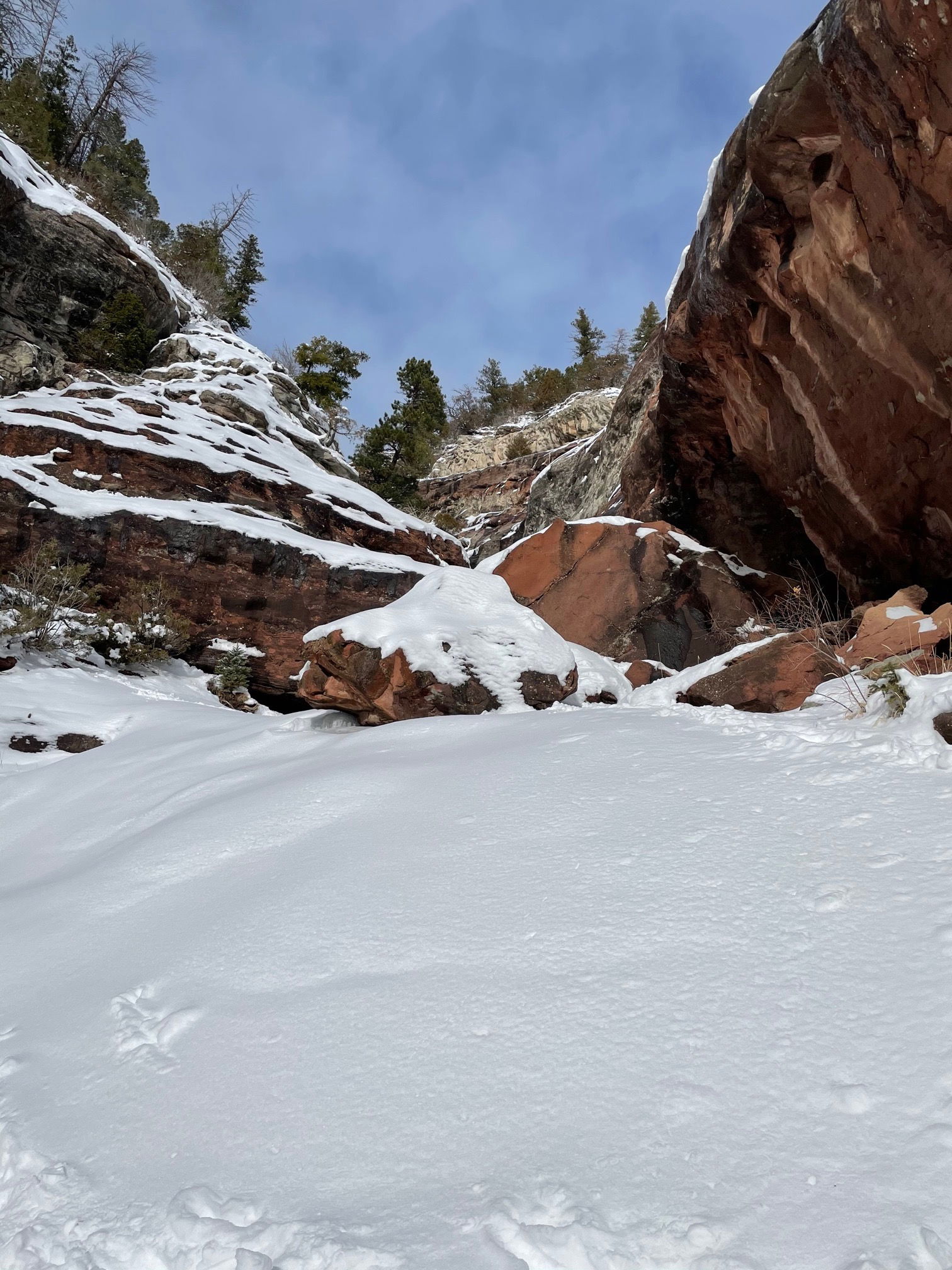 Looking up the canyon from the top of the flow.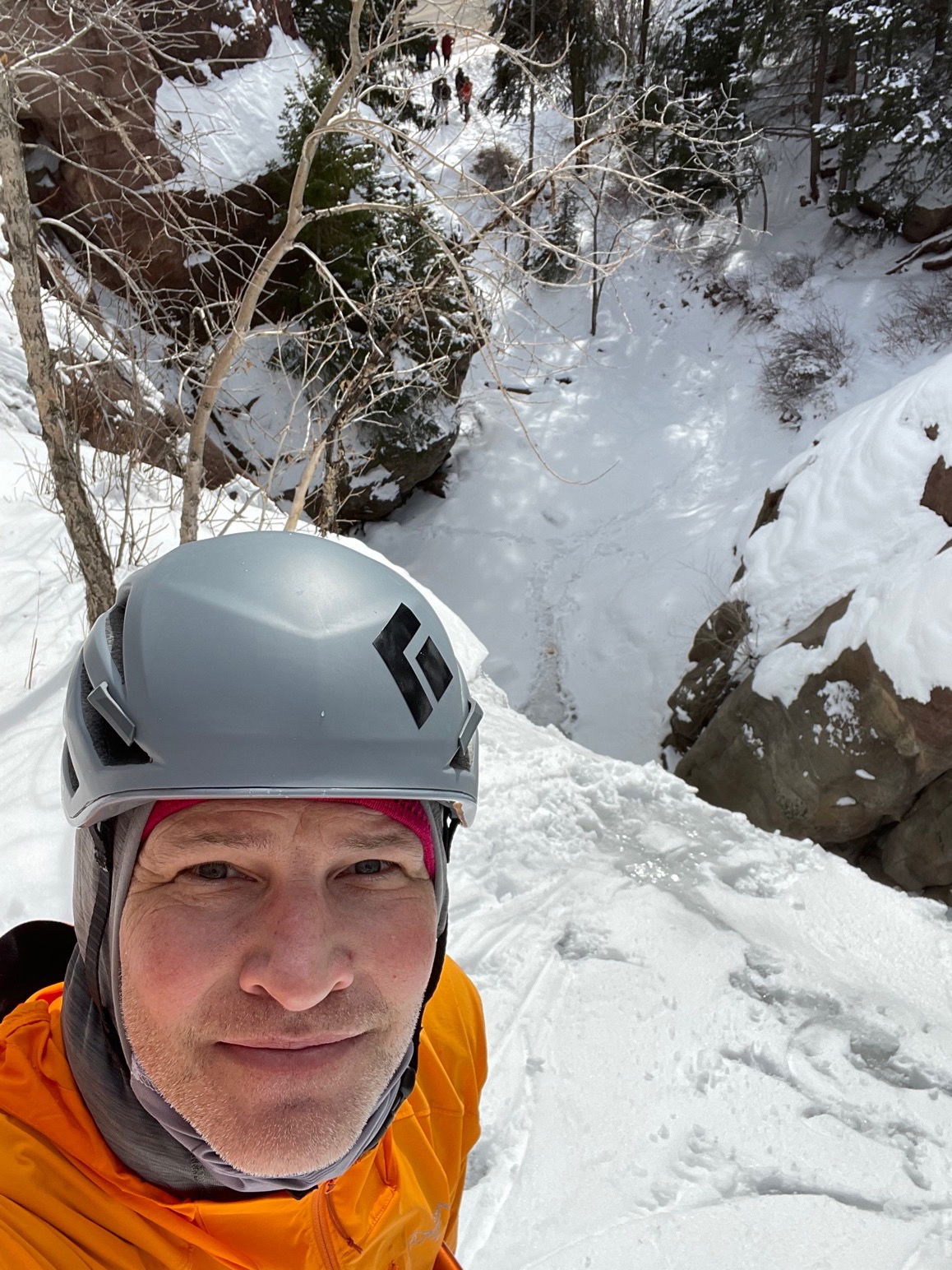 Me at the top of Hayes Creek Falls with an audience standing on the side of the highway.