Statistics
Date - 09/04/2020
Elevation - 13,913'
Route - North Ridge
Miles - 11.3
Elevation Gain - 4,500'
ACME Mapper - Link
CalTopo - Link
Description
Gladstone Peak was my 91st Centennial Peak. I hiked the north ridge starting from the Rock of Ages Trailhead. My climbing partners had either already climbed the peak or were unavailable. Nevertheless, I left my residence at 3:00 pm and made it to the trailhead at 10:00 pm after stopping in Gunnison, Colorado, for some food and gas.
The trail and route are easy to follow from trailhead to summit. After a relatively good night's sleep, I hiked in the dark for about an hour before turning off the headlight and slowly making my way to the Rock of Ages saddle. Gladstone Peak looked relatively close from the saddle, but I underestimated the effort required to make it to the summit. I stayed on the ridge proper the entire scramble to and from the peak on the north ridge which resulted in more stable rock, but this considerably increased the volume of class 3 and 4 climbing required. I enjoy these types of ridges and scrambling, but I guess I just wasn't prepared for it. It took me 3 hours and 15 minutes to go from Rock of Ages Saddle to Gladstone Peak and 2 hours and 15 minutes to return after 30 minutes on the summit. It was a 10 hour and 15 minute car-to-car day. I am old and struggled to maintain a good pace.
The hike out was uneventful and the weather was very cooperative. After getting back to the trailhead, I drove into Telluride, Colorado, for a quick beer at Telluride Brewing Company and then drove to Grand Junction, Colorado, to see my oldest daughter who is going to Colorado Mesa University. We went out for dinner before I fell asleep in my vehicle in her backyard. I drove back to the Front Range the following morning after filling her house with food and playing a bit of cribbage.
Photos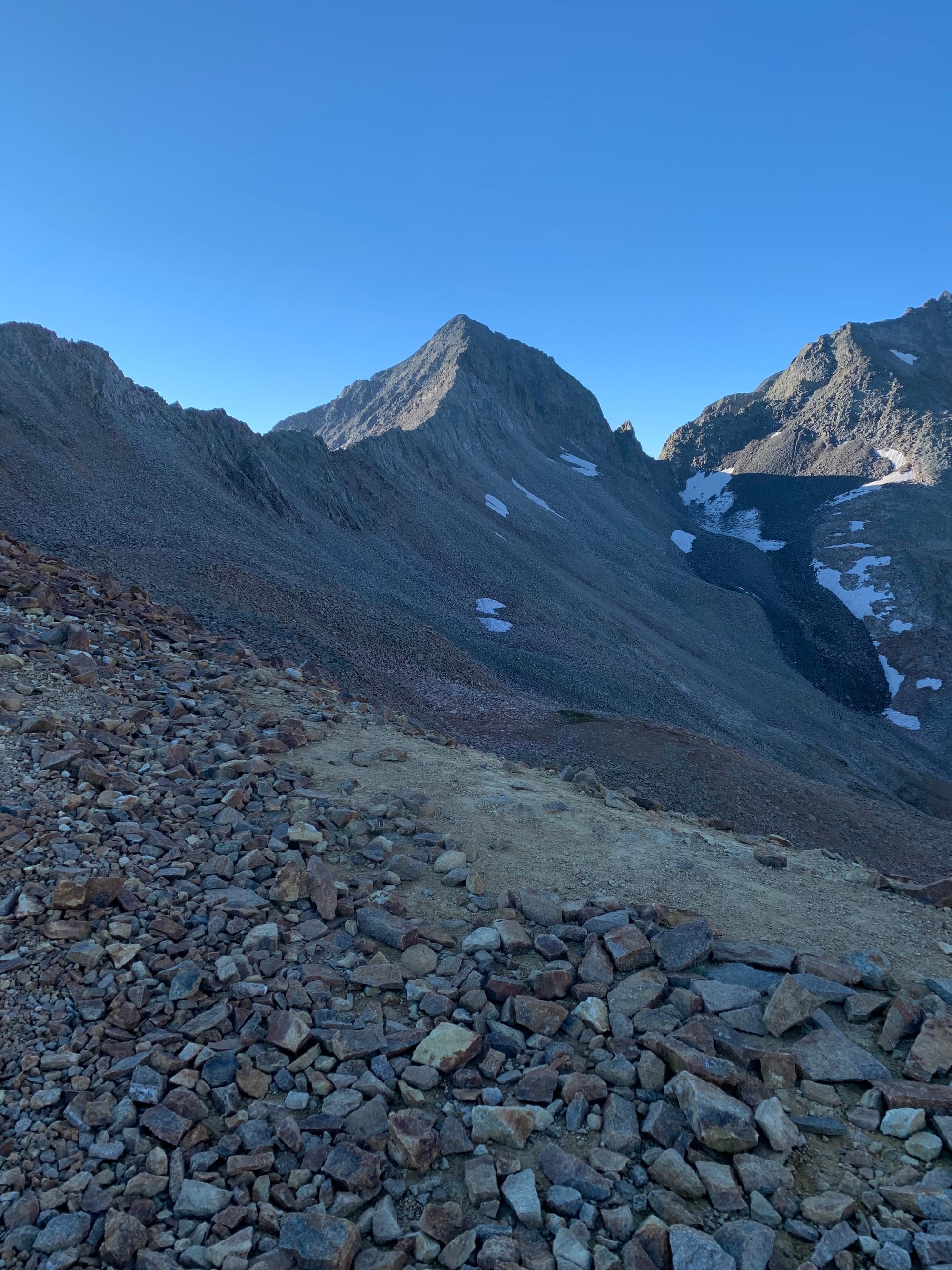 Gladstone Peak from Rock of Ages Saddle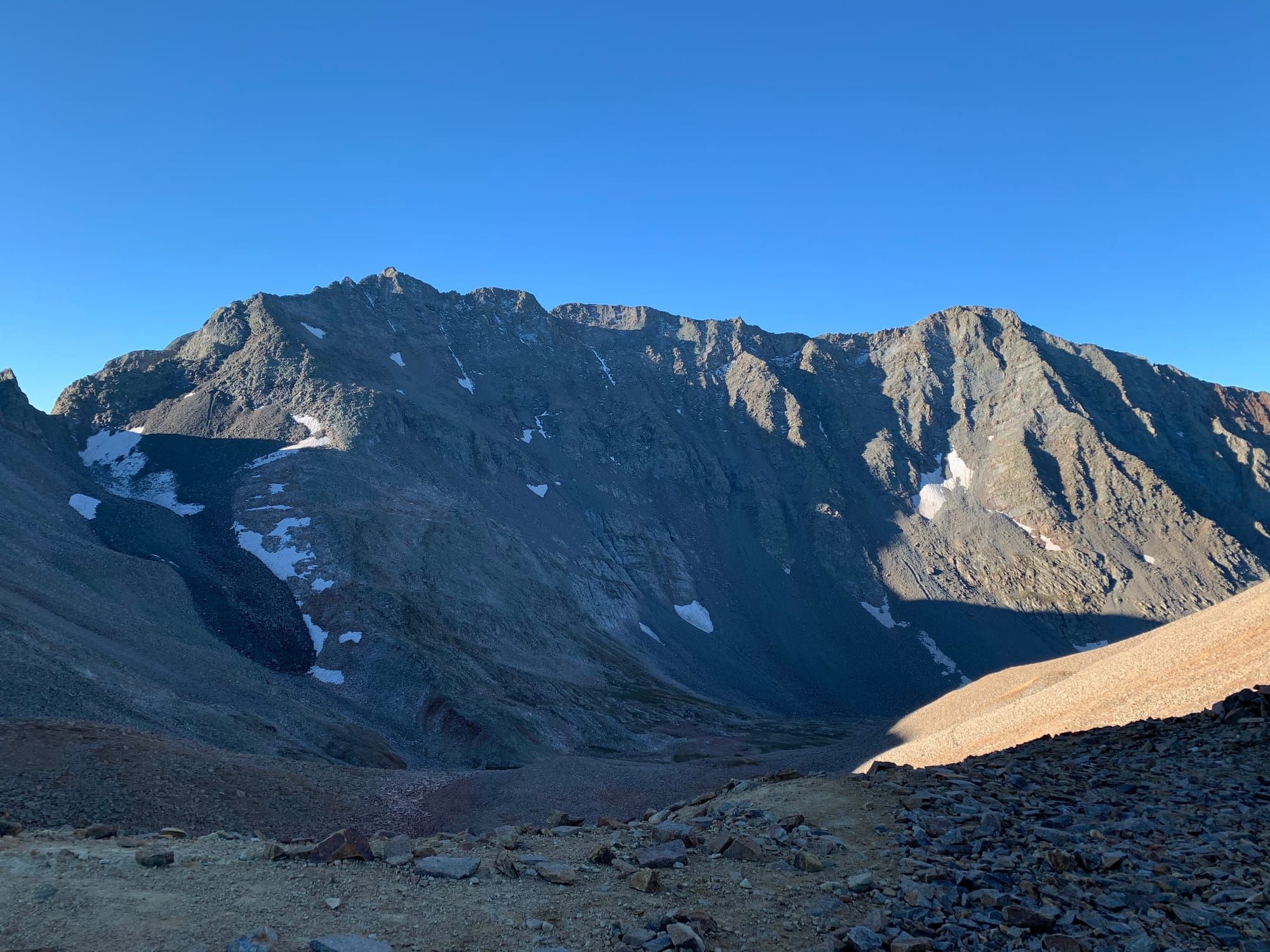 Mount Wilson and El Diente Peak from Rock of Ages Saddle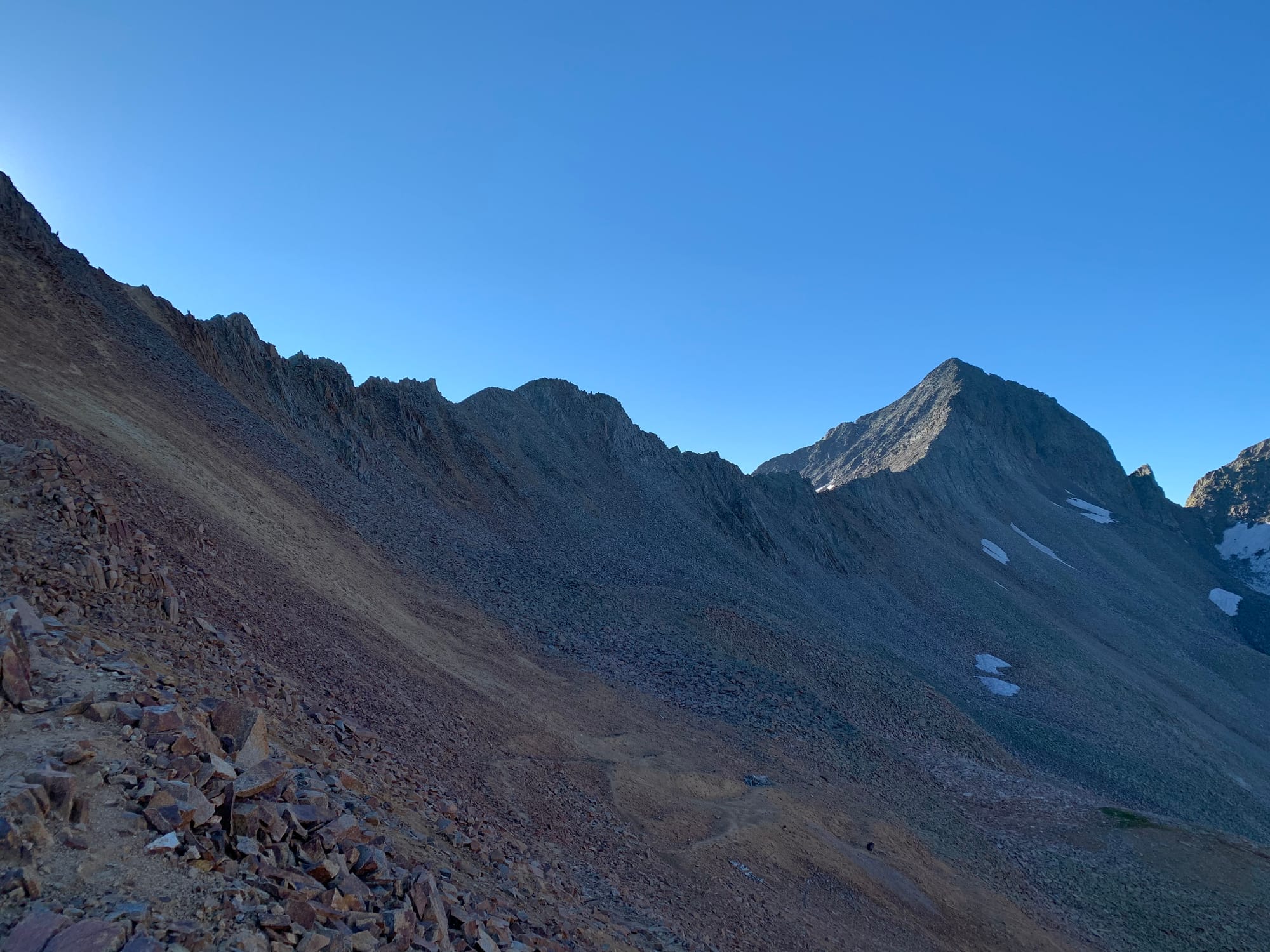 Gladstone Peak North Ridge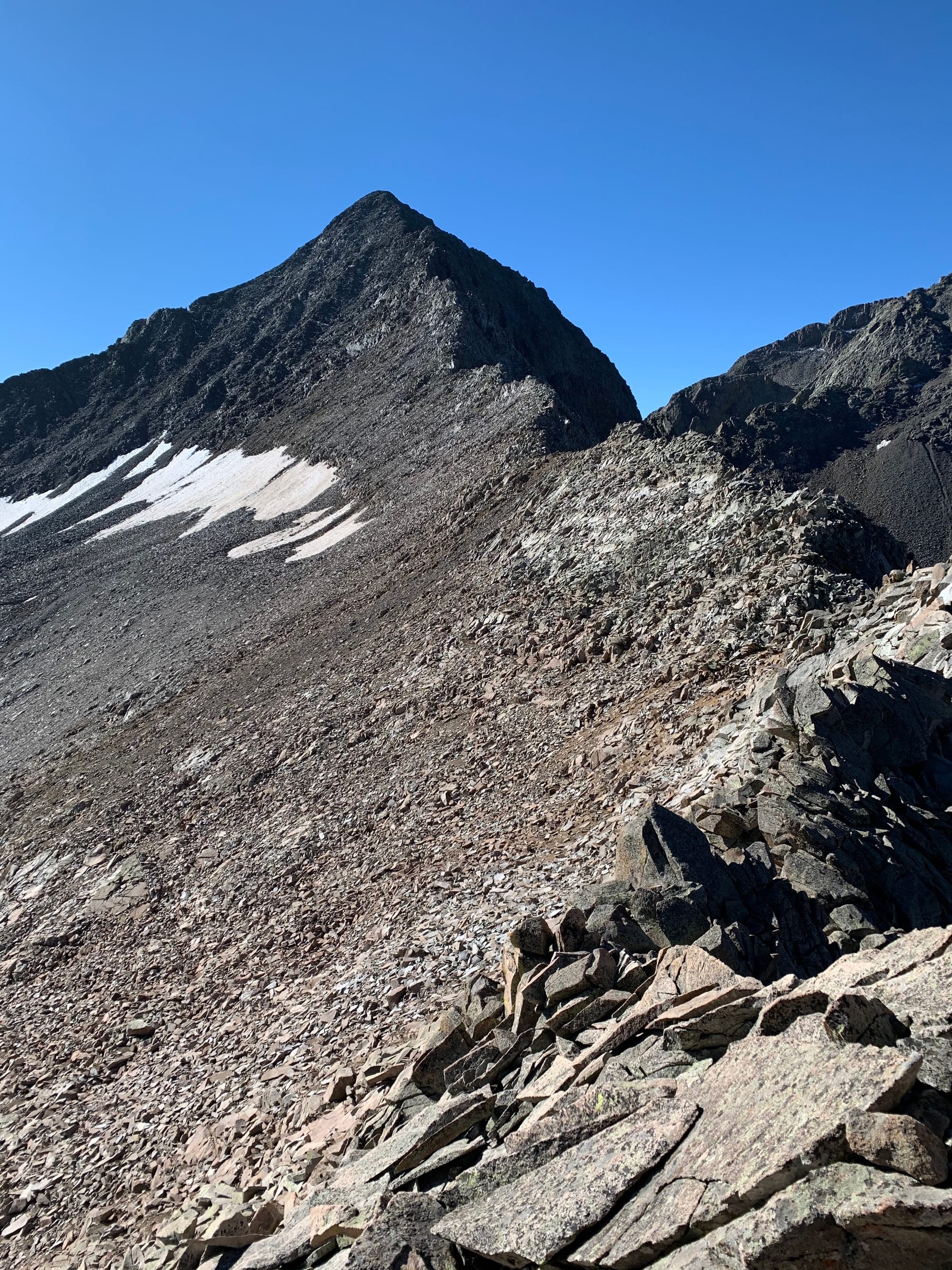 Gladstone Peak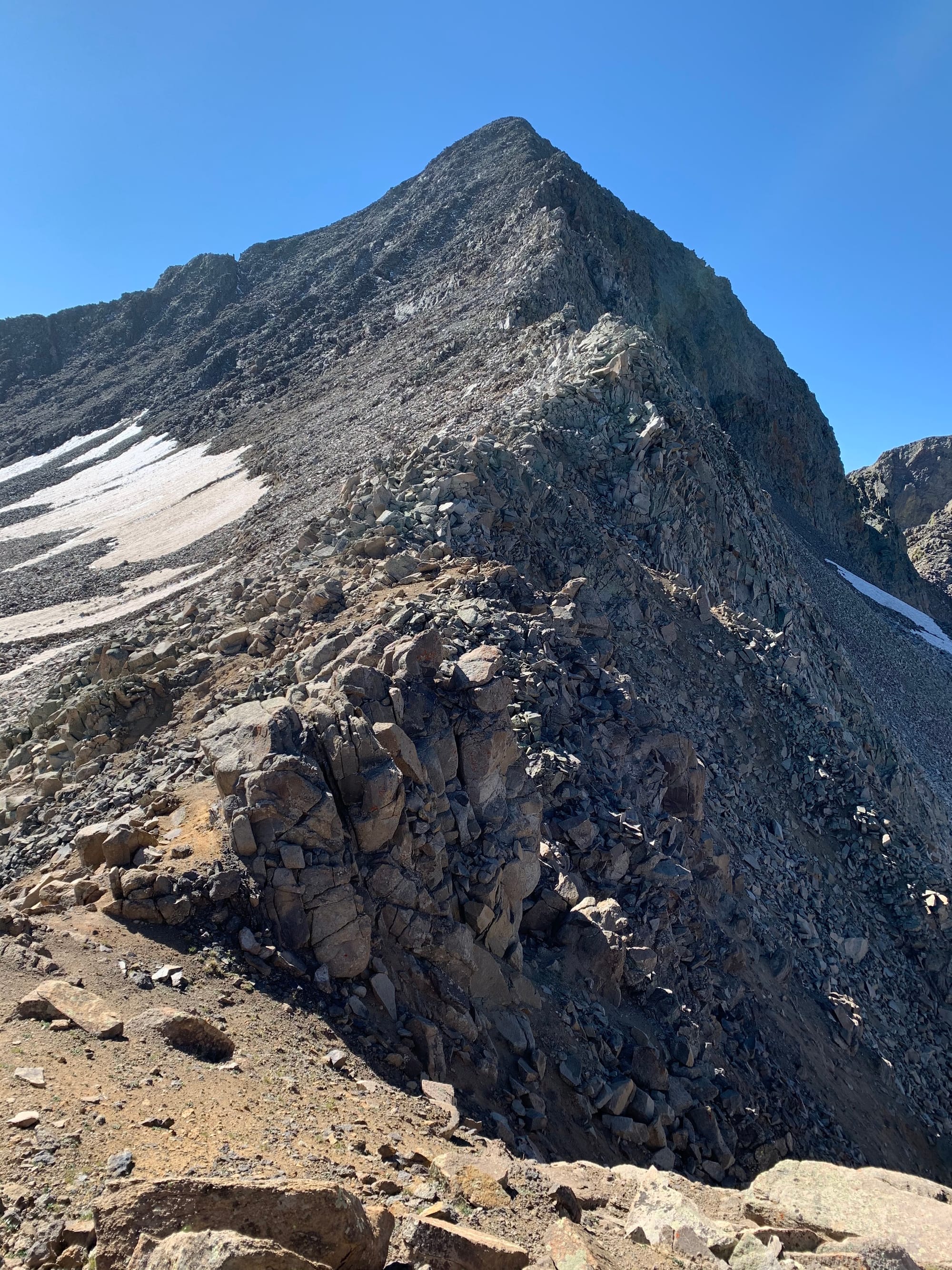 Gladstone Peak from the lowest point on the traverse.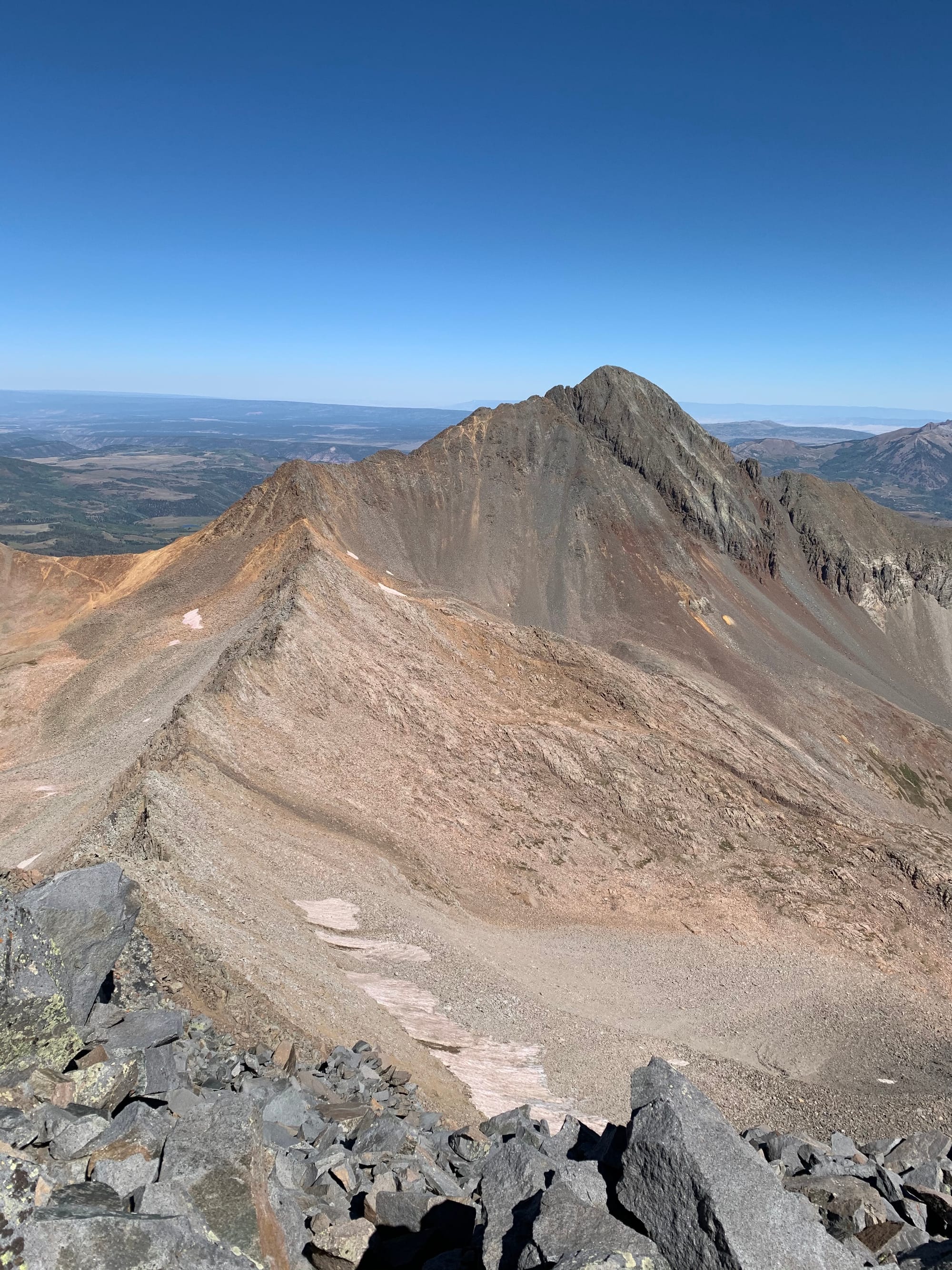 Wilson Peak from Gladstone Peak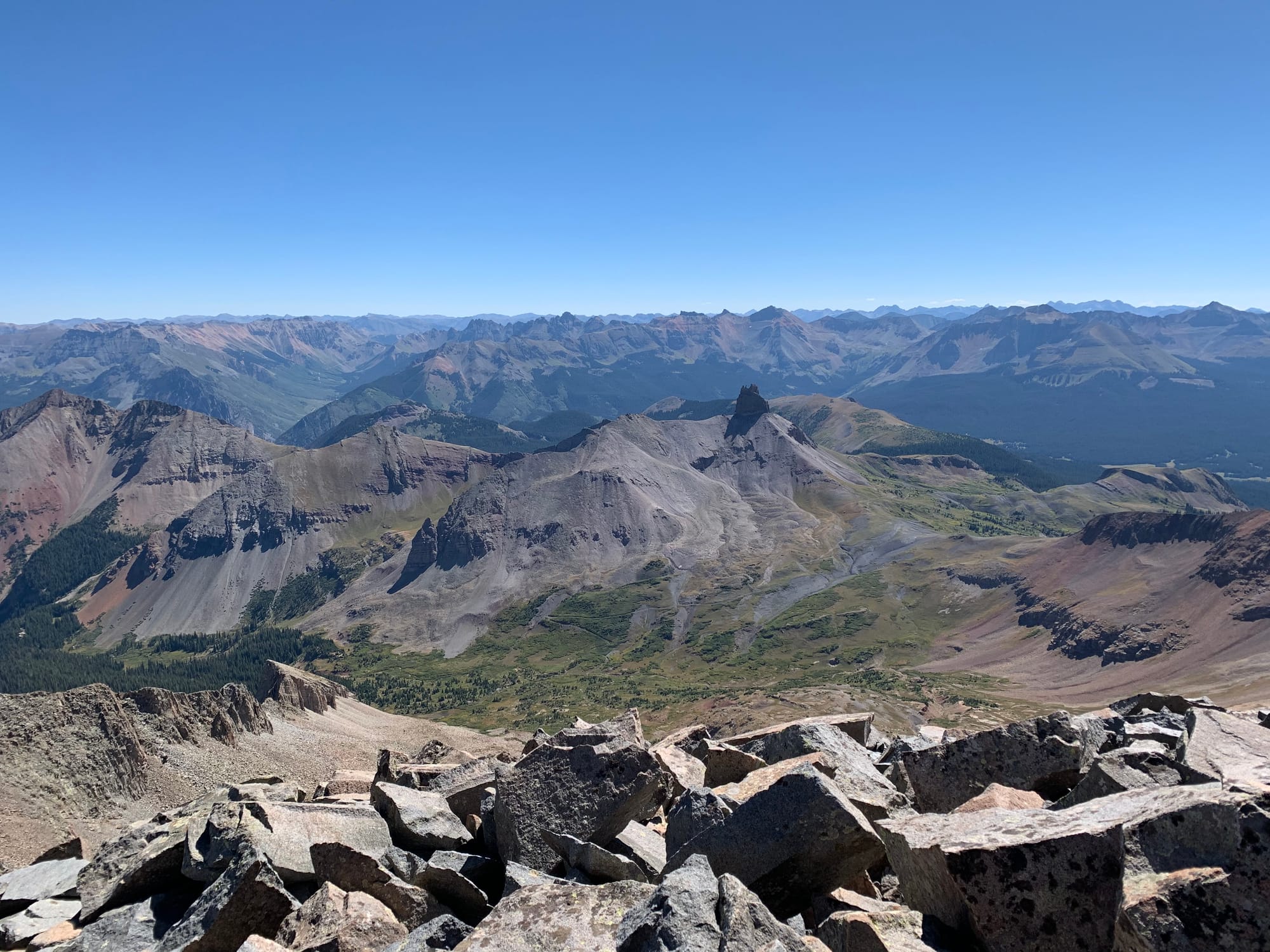 Views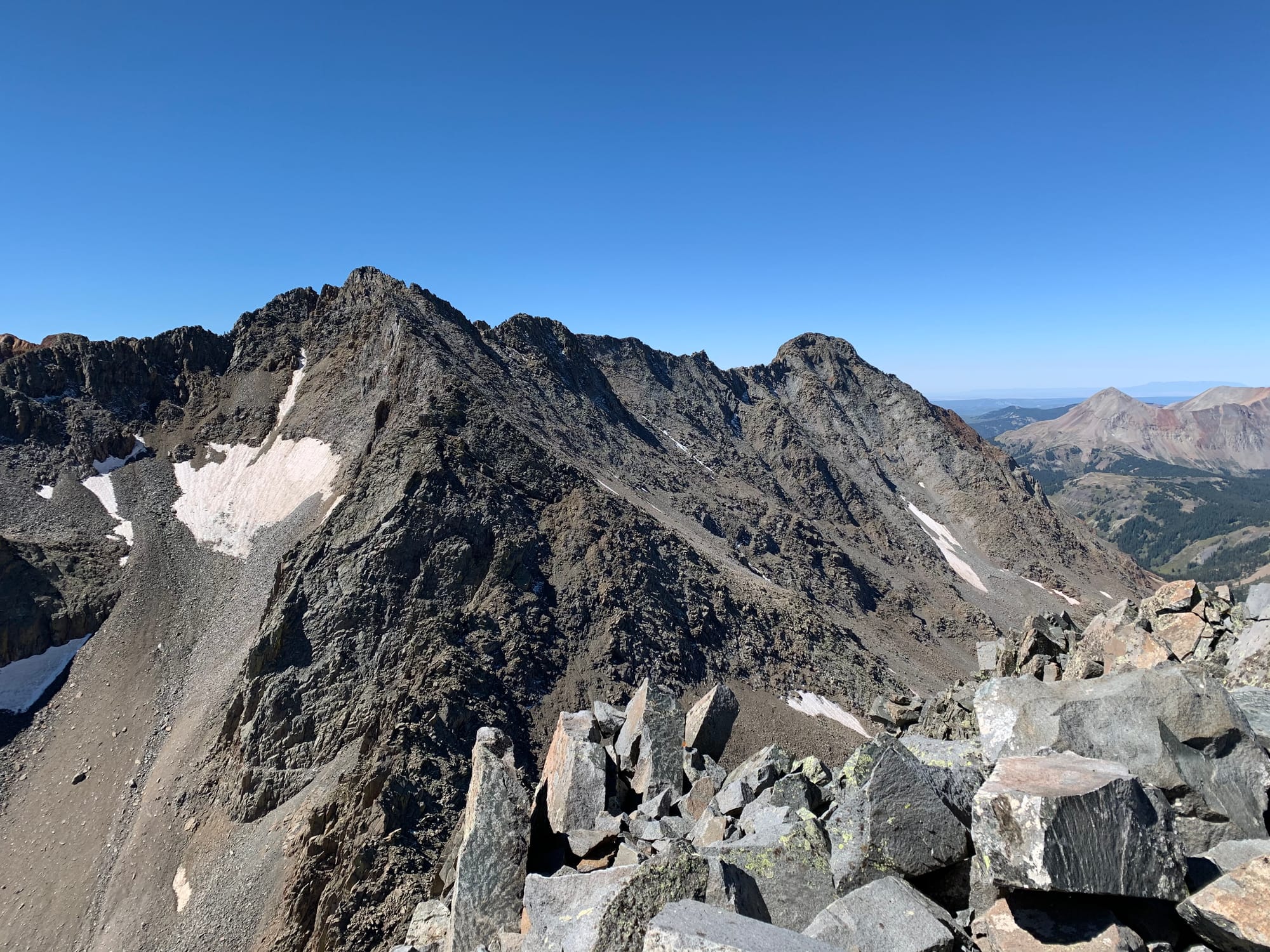 Mount Wilson and El Diente Peak from Gladstone Peak.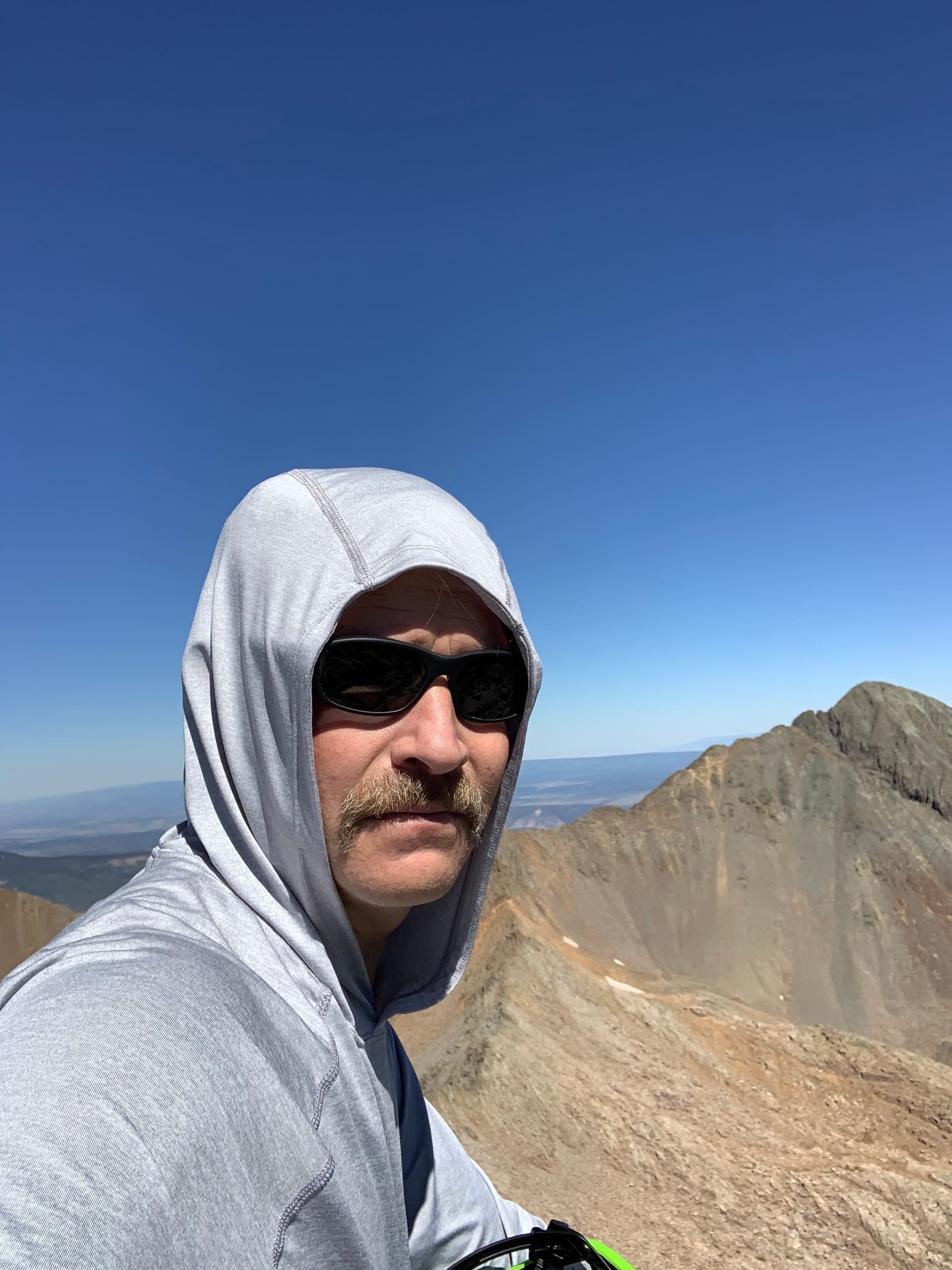 Summit Photo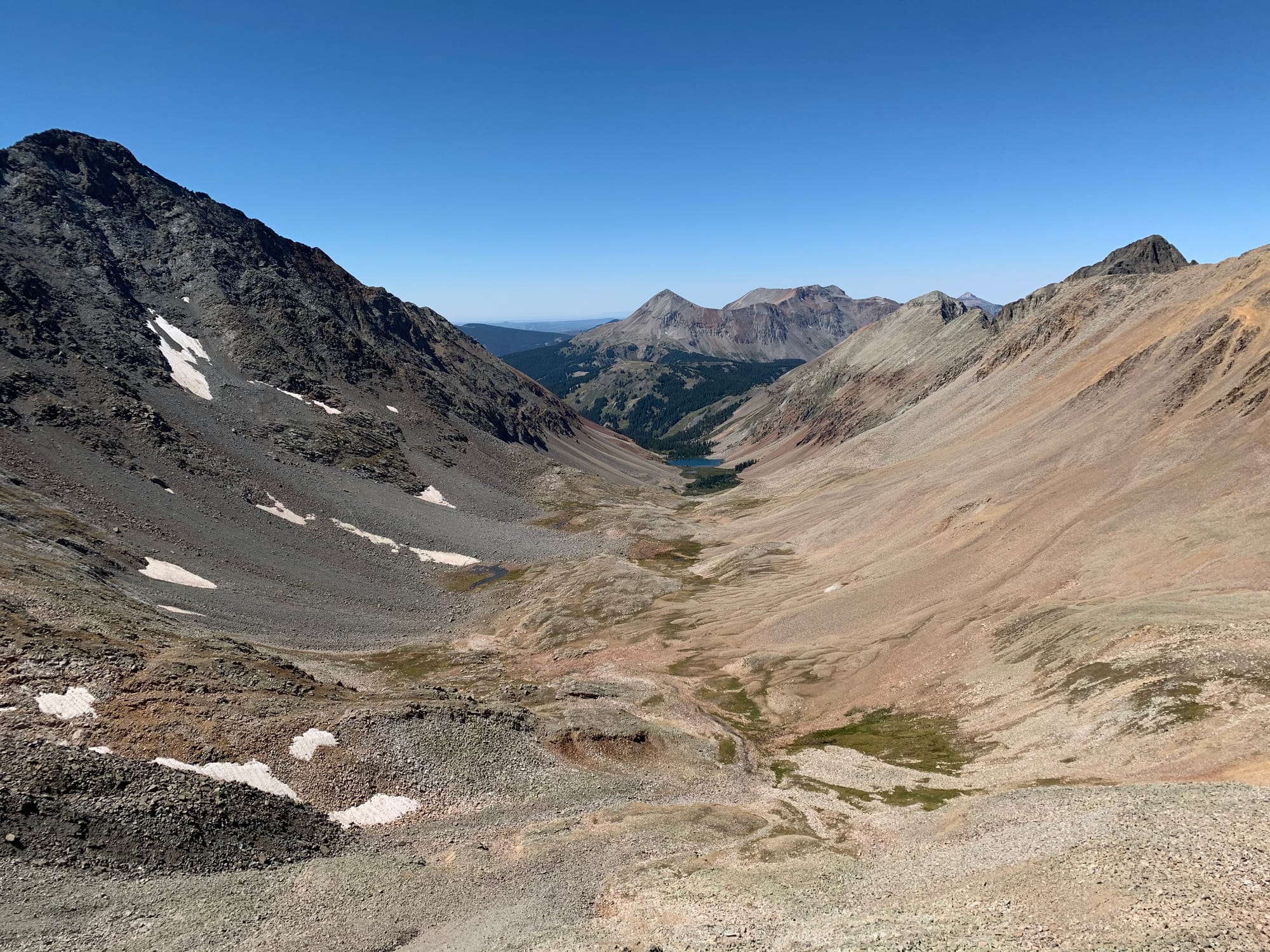 Navajo Basin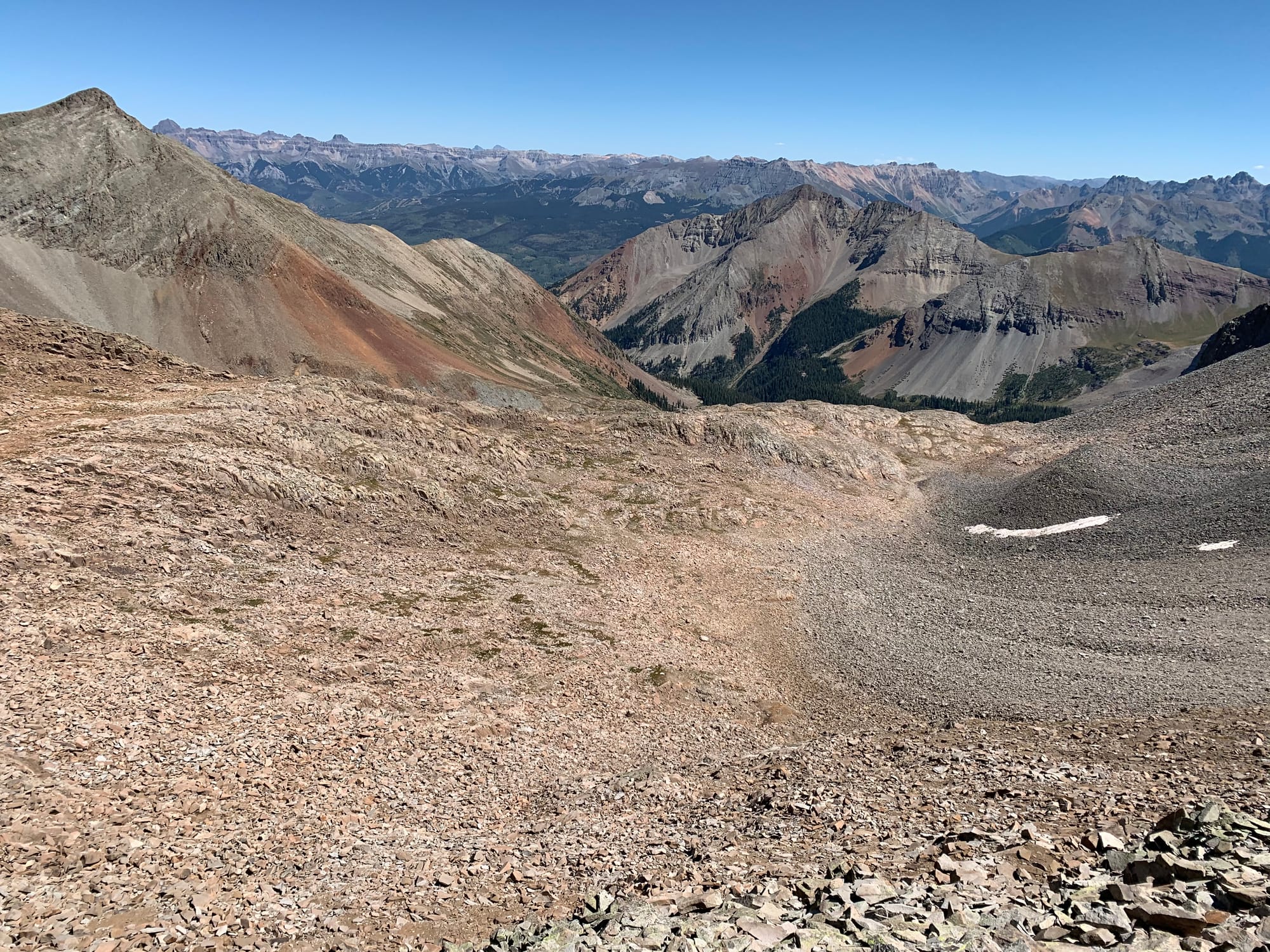 Bilk Basin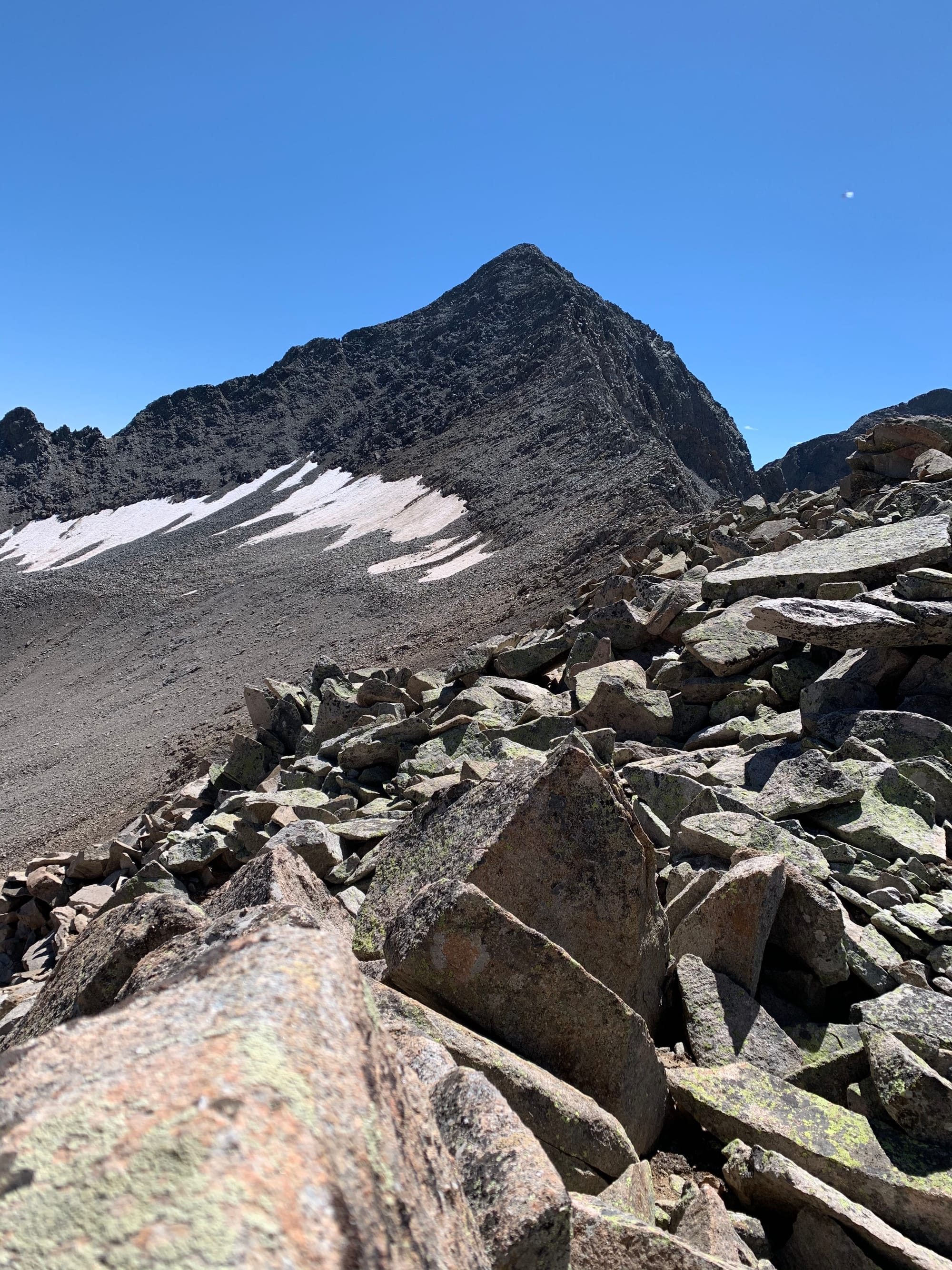 Gladstone Peak on the scramble out.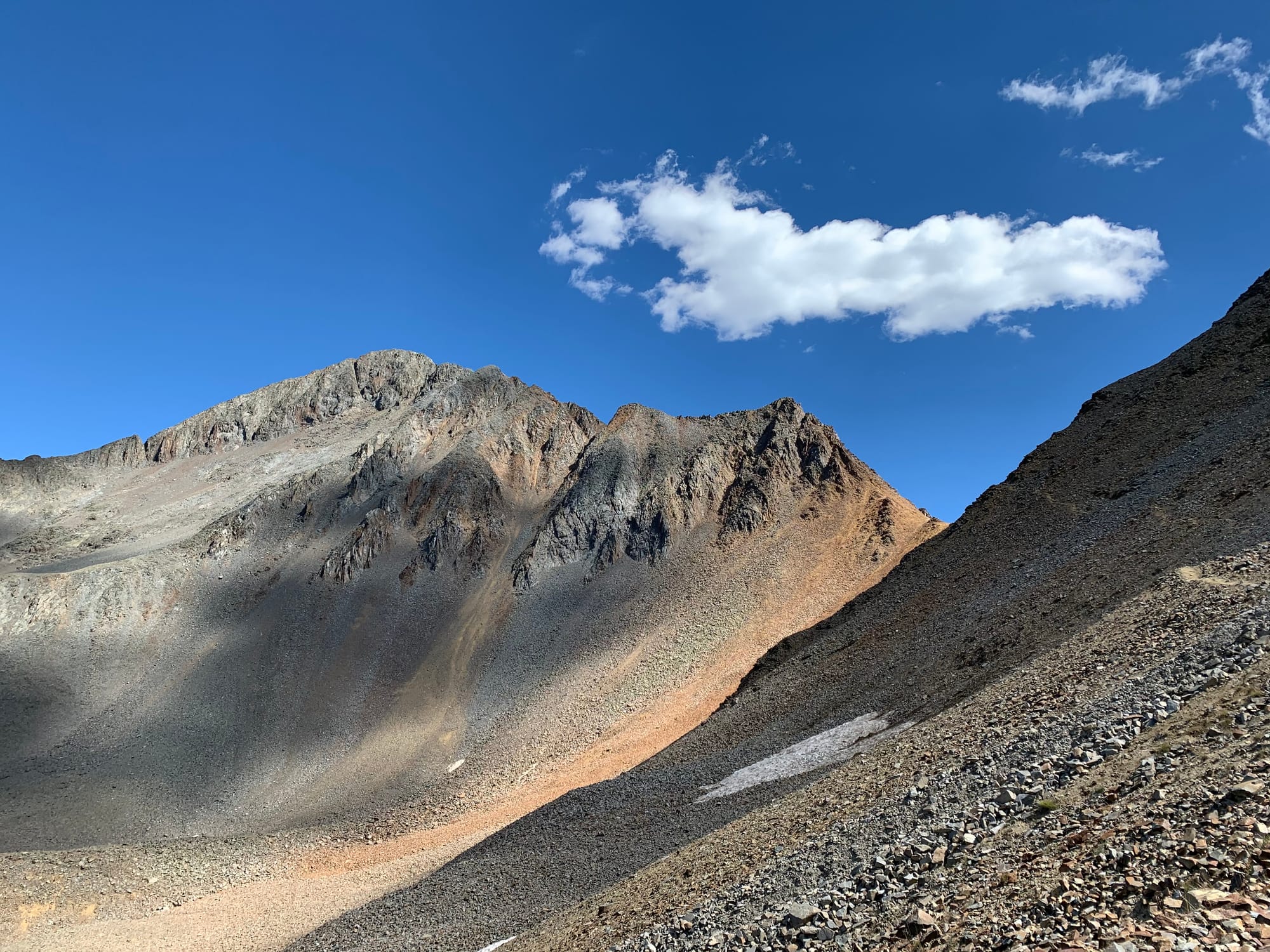 Wilson Peak on the hike out.