Statistics
Date - 12/04/2020
Elevation - 11,600'
Route - Columbine Falls
Miles - 7.2
Elevation Gain - 2,500'
ACME Mapper - Link
CalTopo - Link
Description
I hadn't been up the Longs Peak Trail since 2013, and this would mark my 23rd time to begin a hike from this trailhead. I had been wanting to tick Columbine Falls off my list of ice climbs for several years, but was never able to pull a trip together or catch adequate conditions until now. The trail was well packed all the way to the climb, the weather was fantastic, and we knew the ice was in descent shape based on recent reports. Ryan was keen on checking it out with me, so off we went on a splitter day. I don't think Columbine Falls is necessarily a destination climb, but the overall setting is remarkable and it was within our abilities. This trip allowed me to finally complete the climb and continue to test my fitness level while recovering COVID.
The approach took us 2.5 hours at a fairly causal pace since I am old and slow. Although some would say that slow is smooth and smooth is fast. Anyway, the weather was unbelievably clear and calm all day. I lead the easiest line on the falls to begin our day. The ice was cold and brittle as the area does not see any sun this time of year. Several swings created dinner plates, sounded hollow, and didn't provide much confidence. As a result, we opted to top-rope the harder lines on the left while working on technique and getting pumped out running laps.
After our forearms and calves were burning, we climbed out, broke down our ice screw anchor, packed up our gear, and made our way back to the Chasm Lake Trail and the sun. We had lunch and hydrated while visiting with the numerous hikers that passed by. The hike out was filled with good conversation and more stellar weather. We made it back to the trailhead at 3:00 pm after leaving around 7:00 am that morning and climbing for approximately 3.5 hours at Columbine Falls.
Photos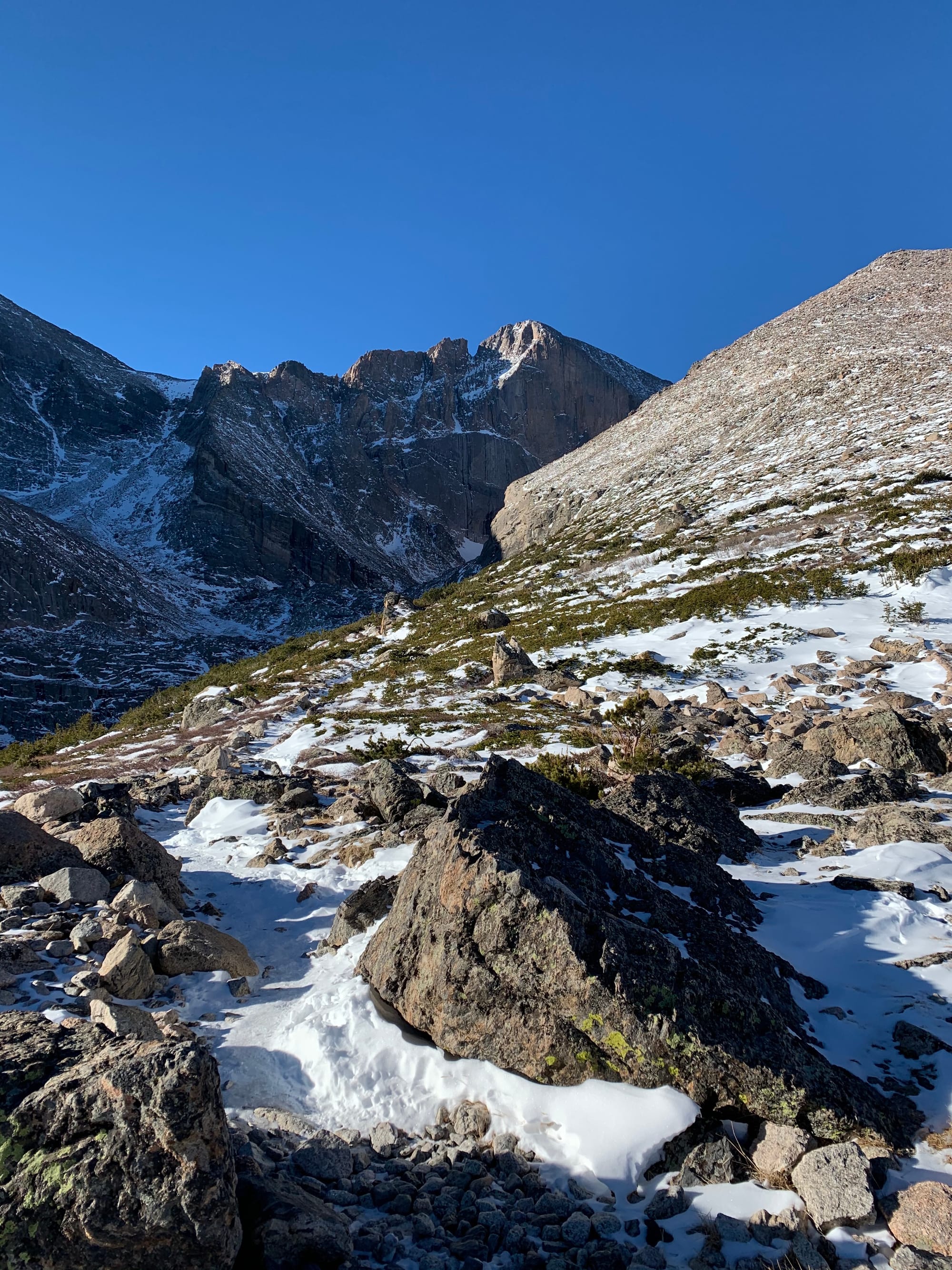 Longs Peak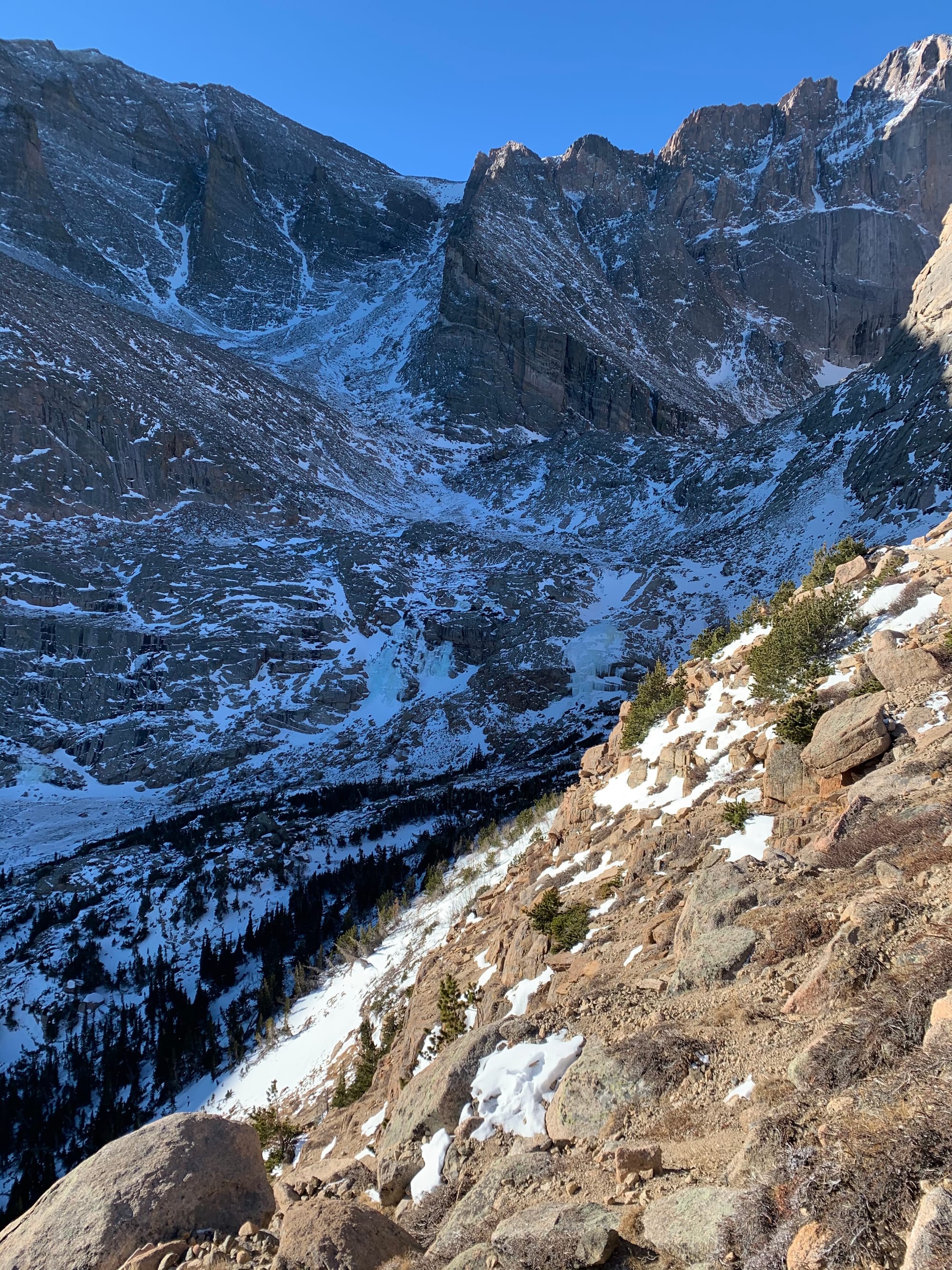 Our first look at Columbine Falls.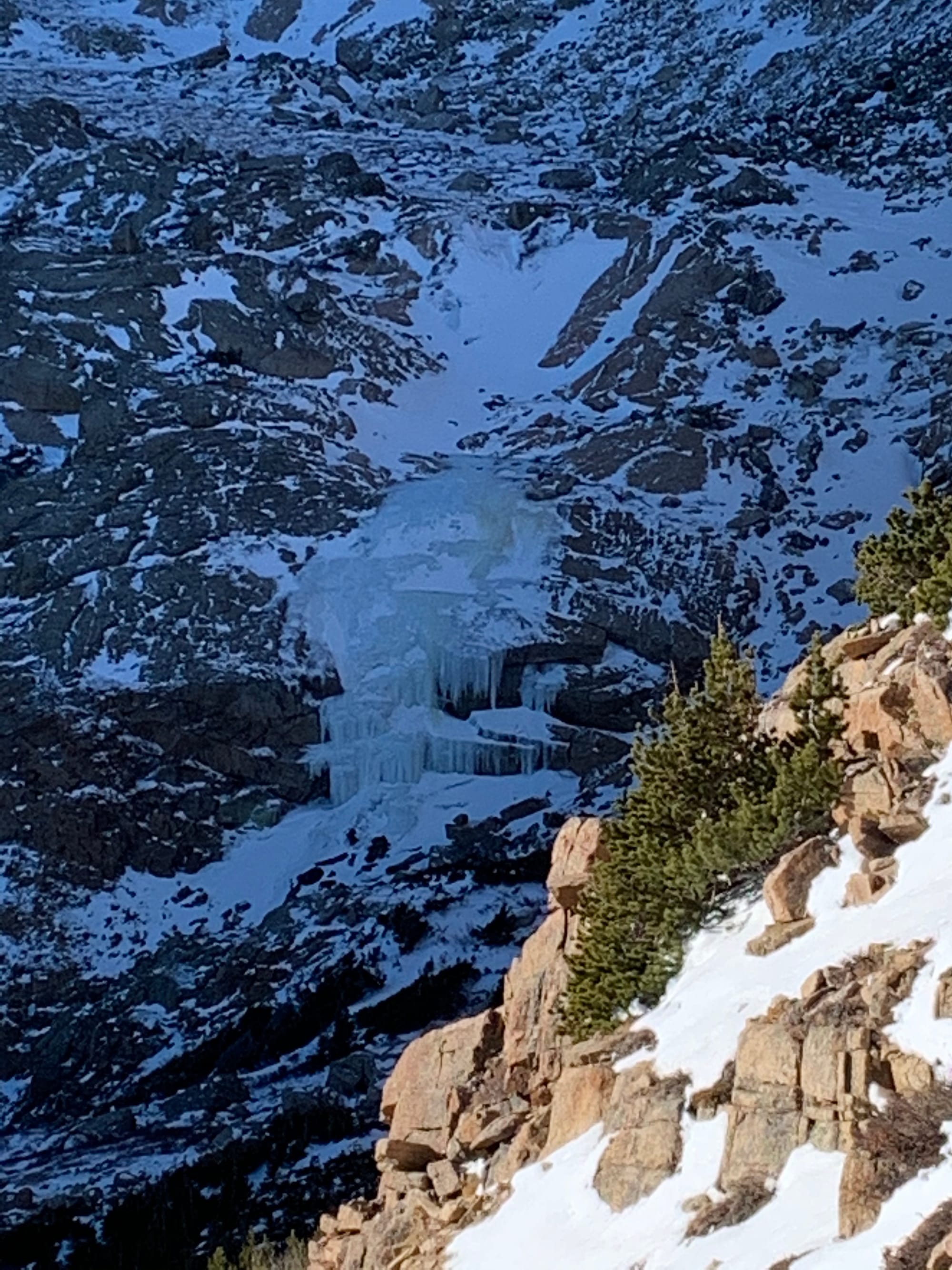 A close up of Columbine Falls from the Chasm Lake Trail.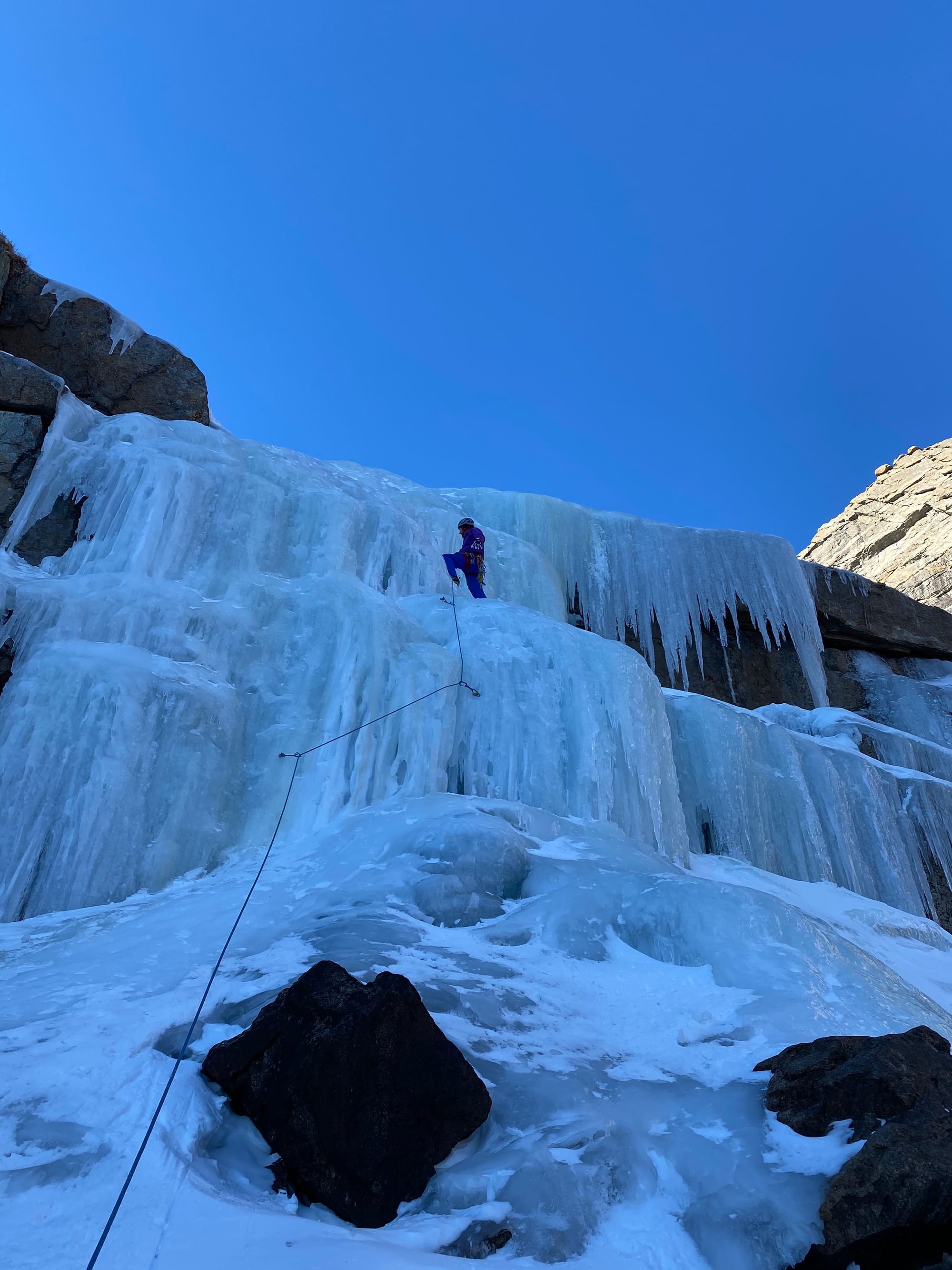 James Just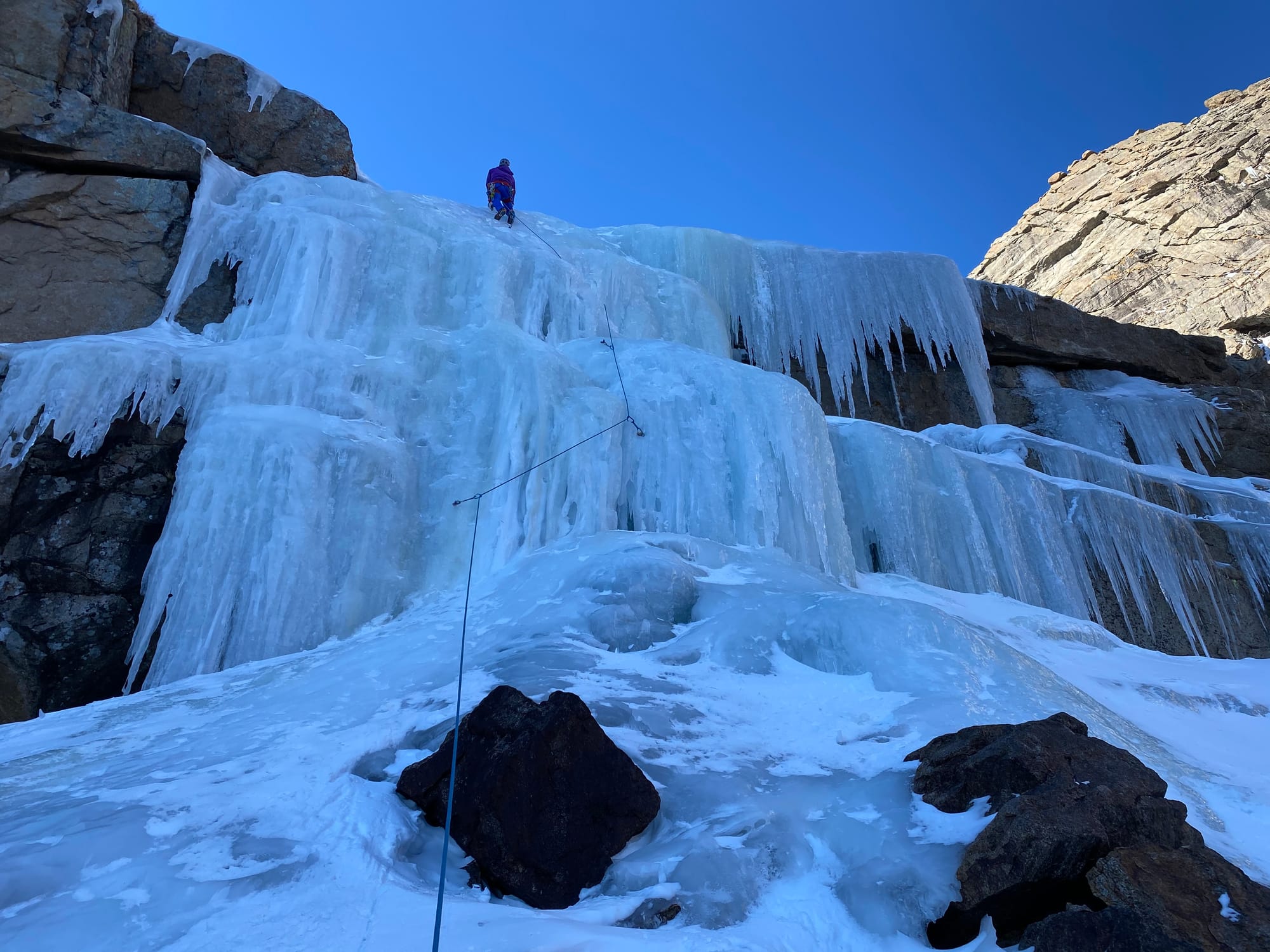 James Just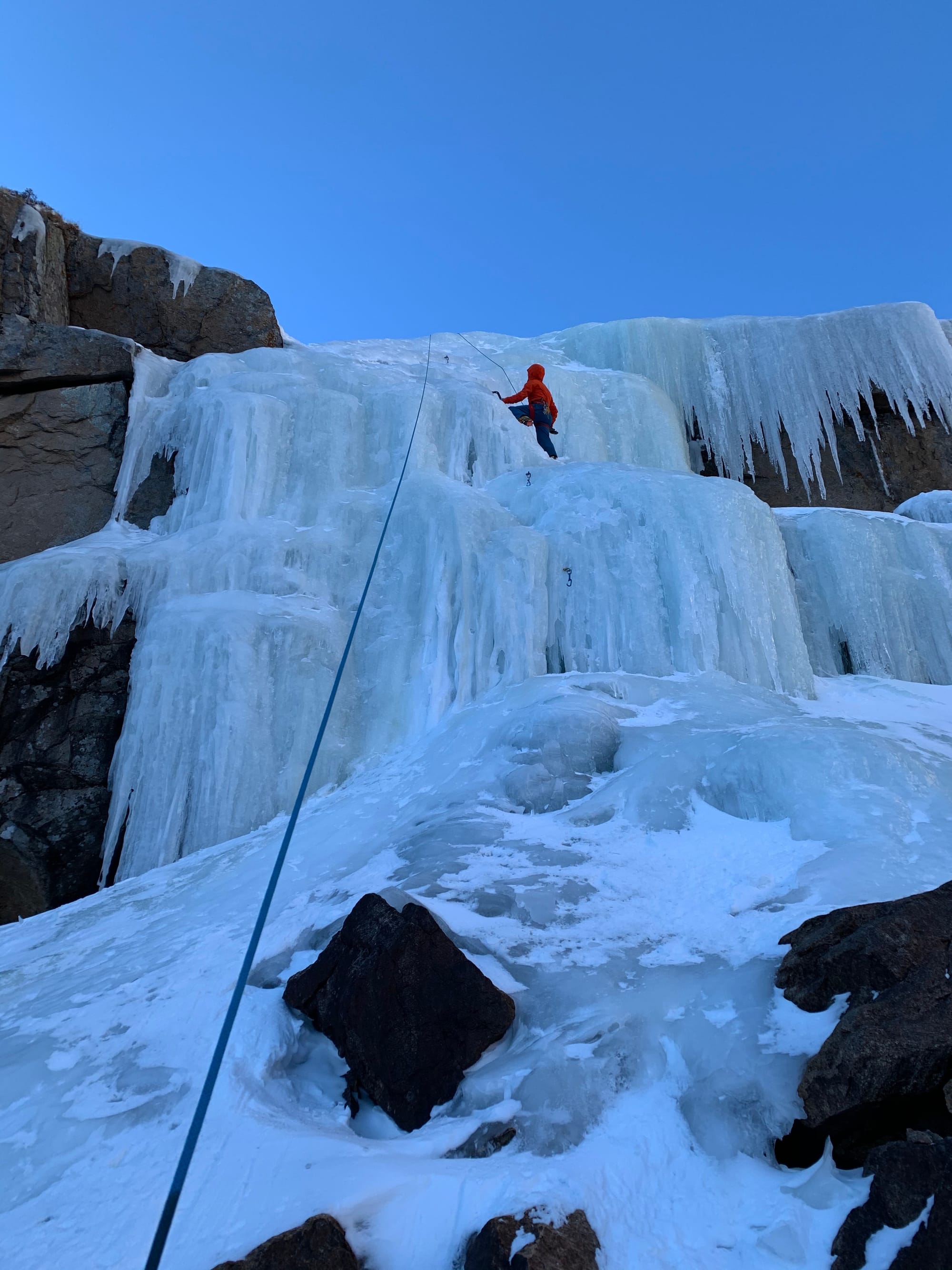 Ryan Christensen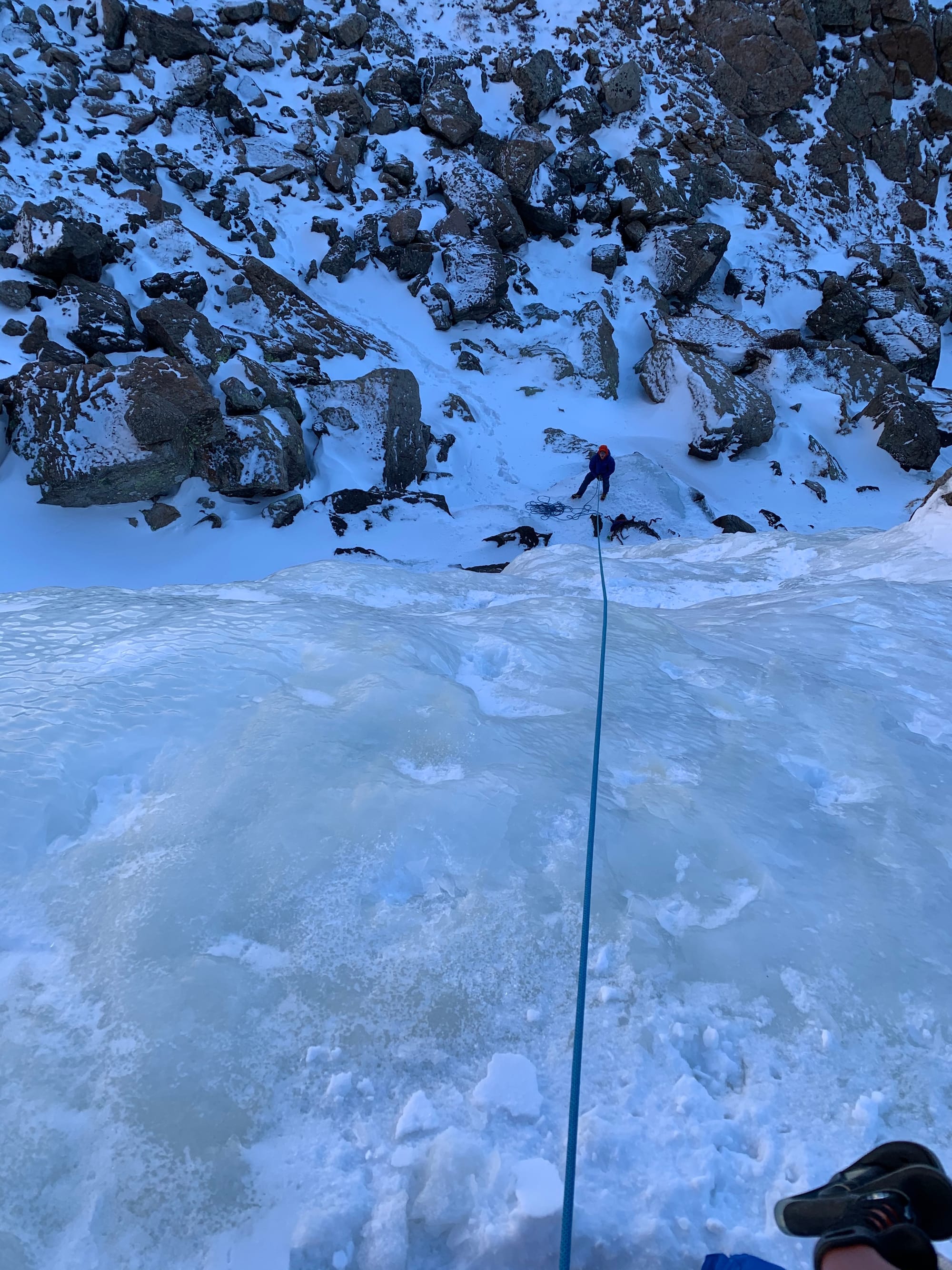 Looking down the climb.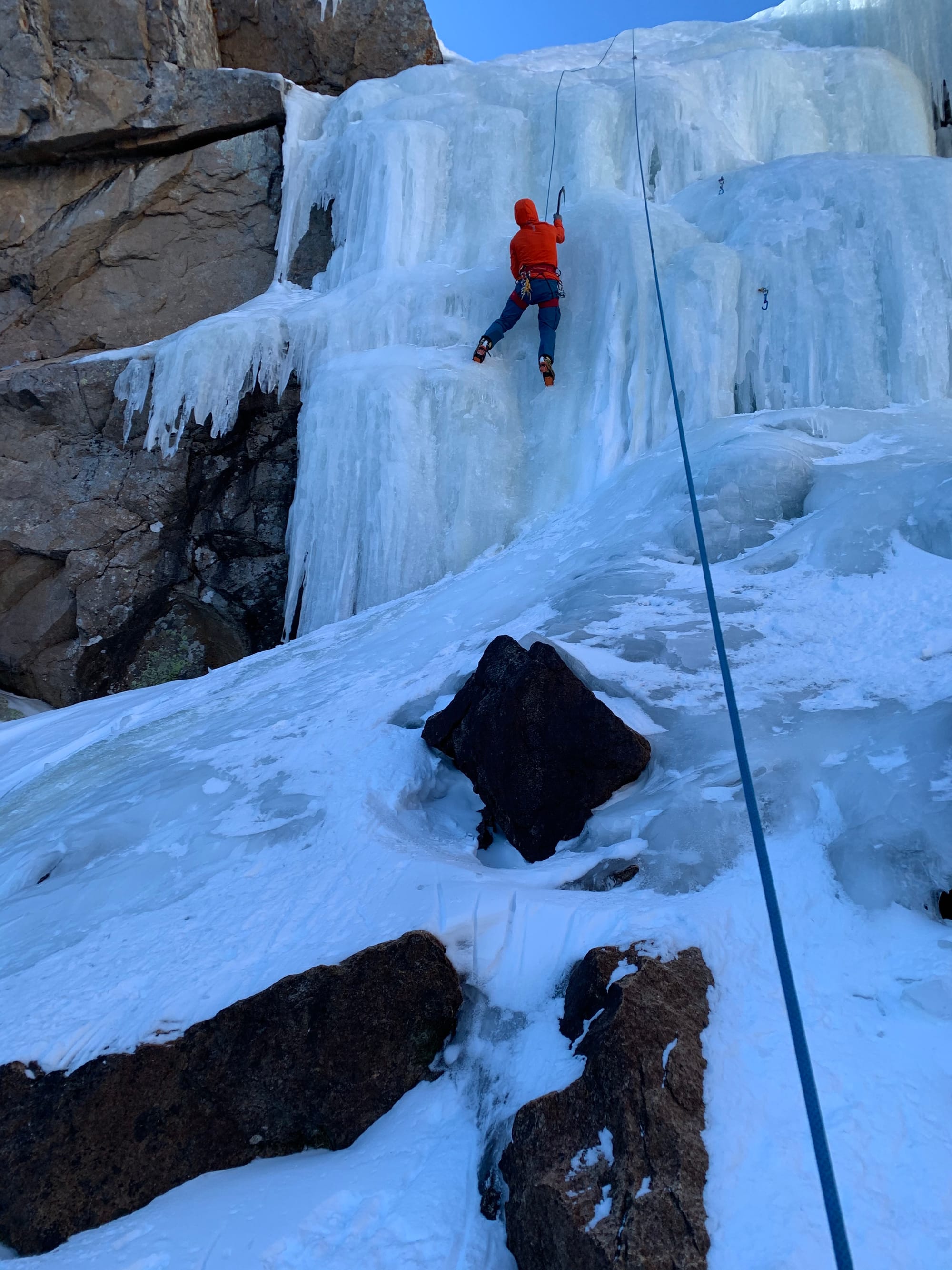 Ryan Christensen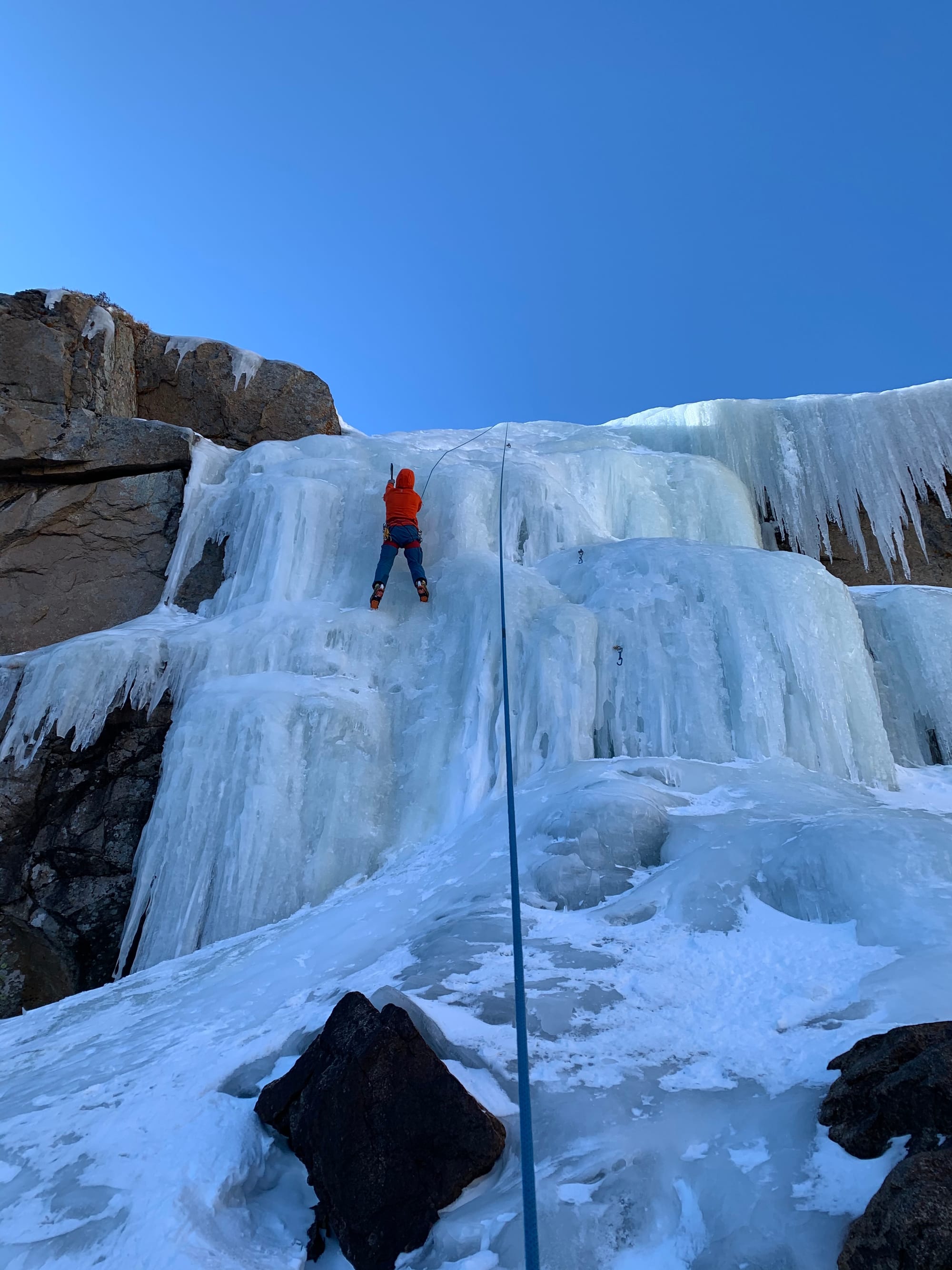 Ryan Christensen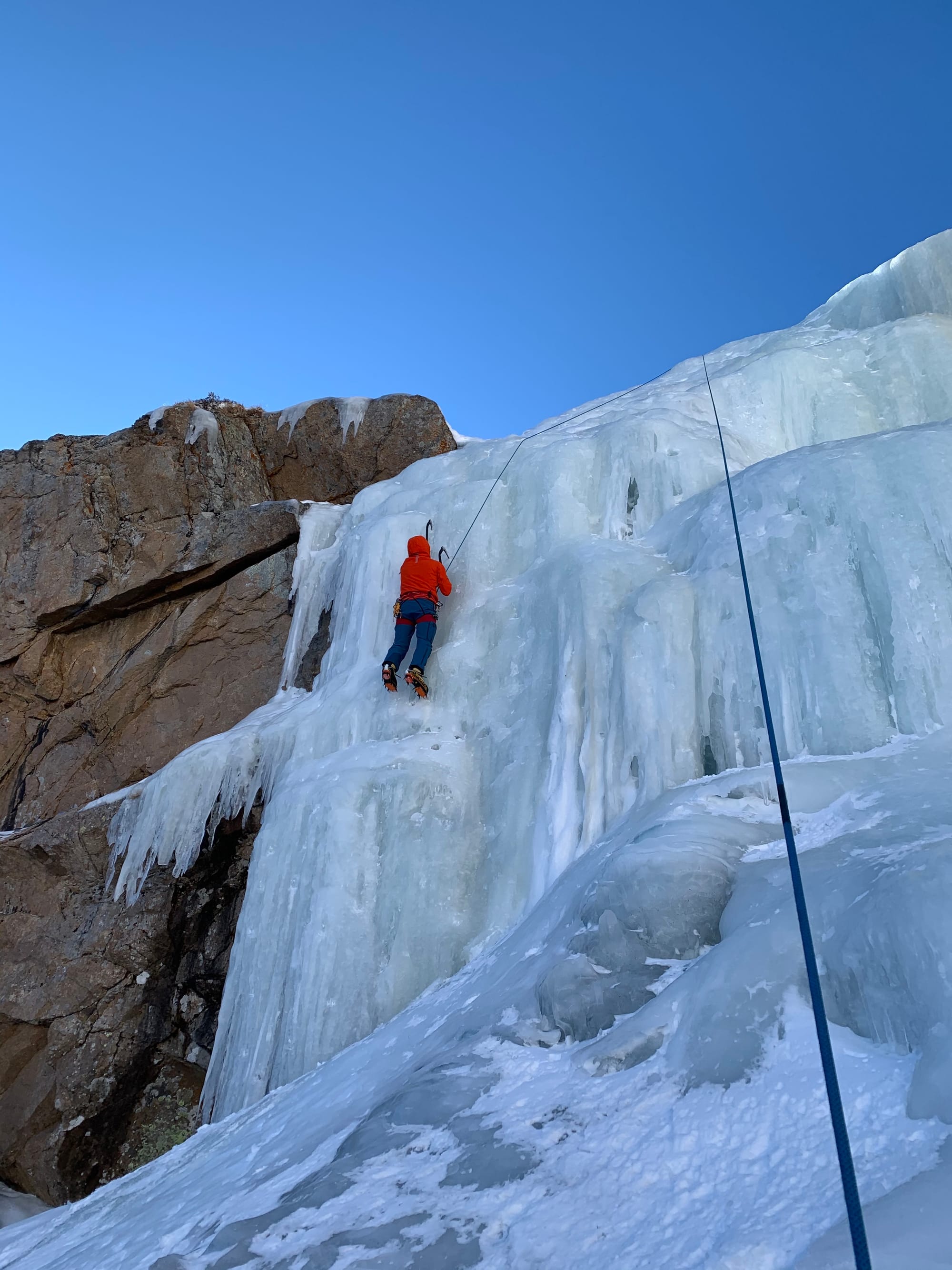 Ryan Christensen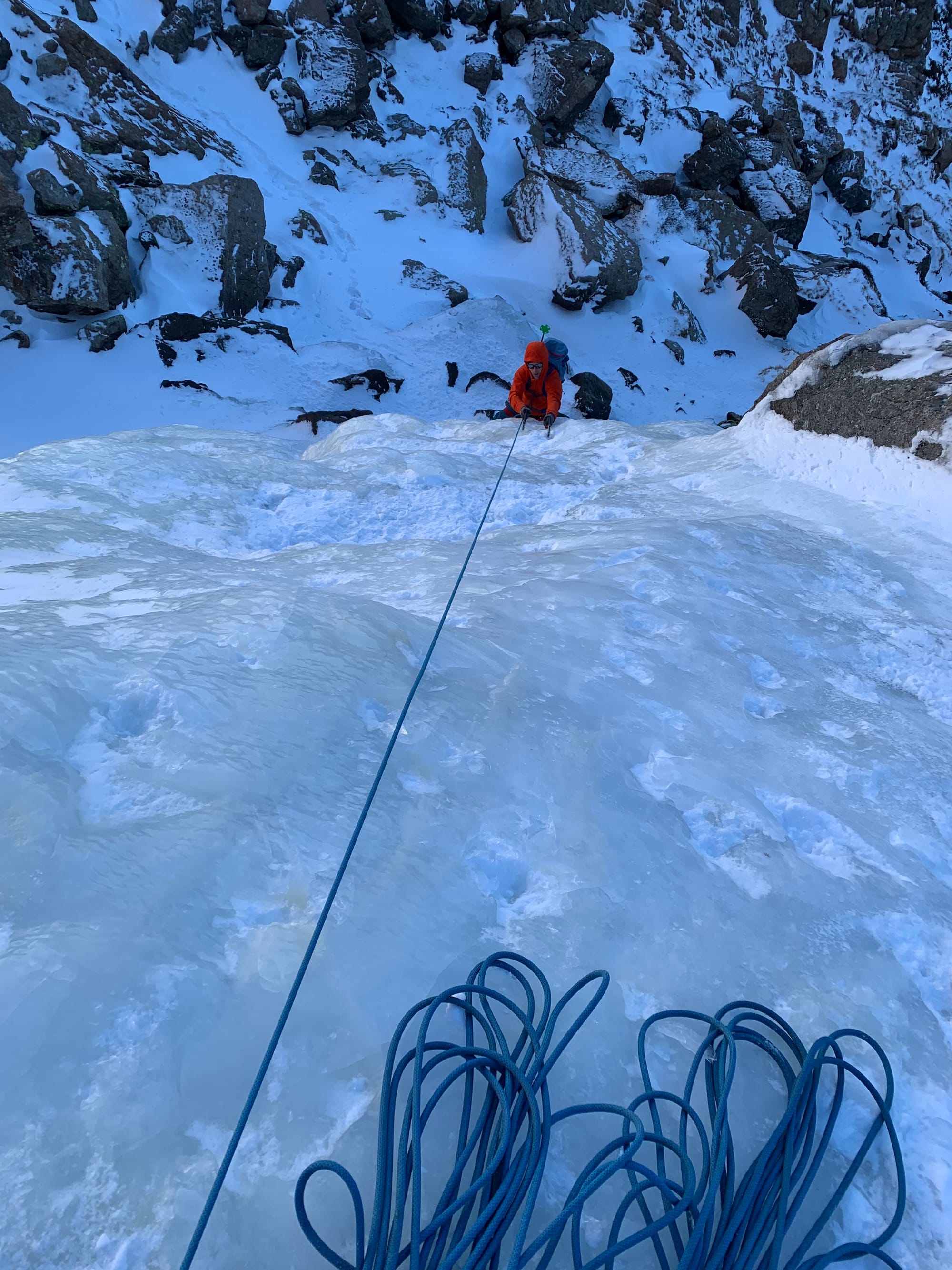 Ryan Christensen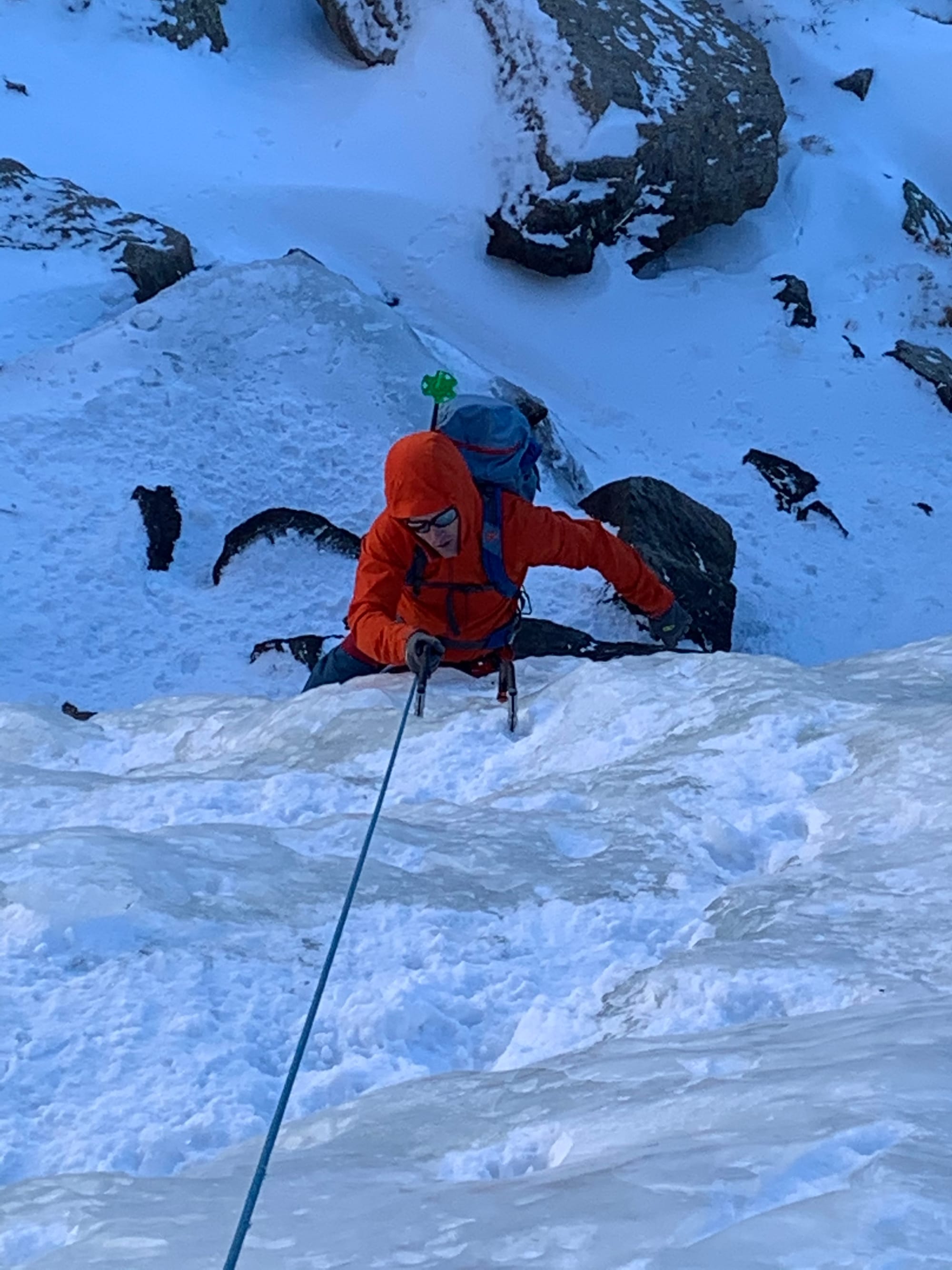 Ryan Christensen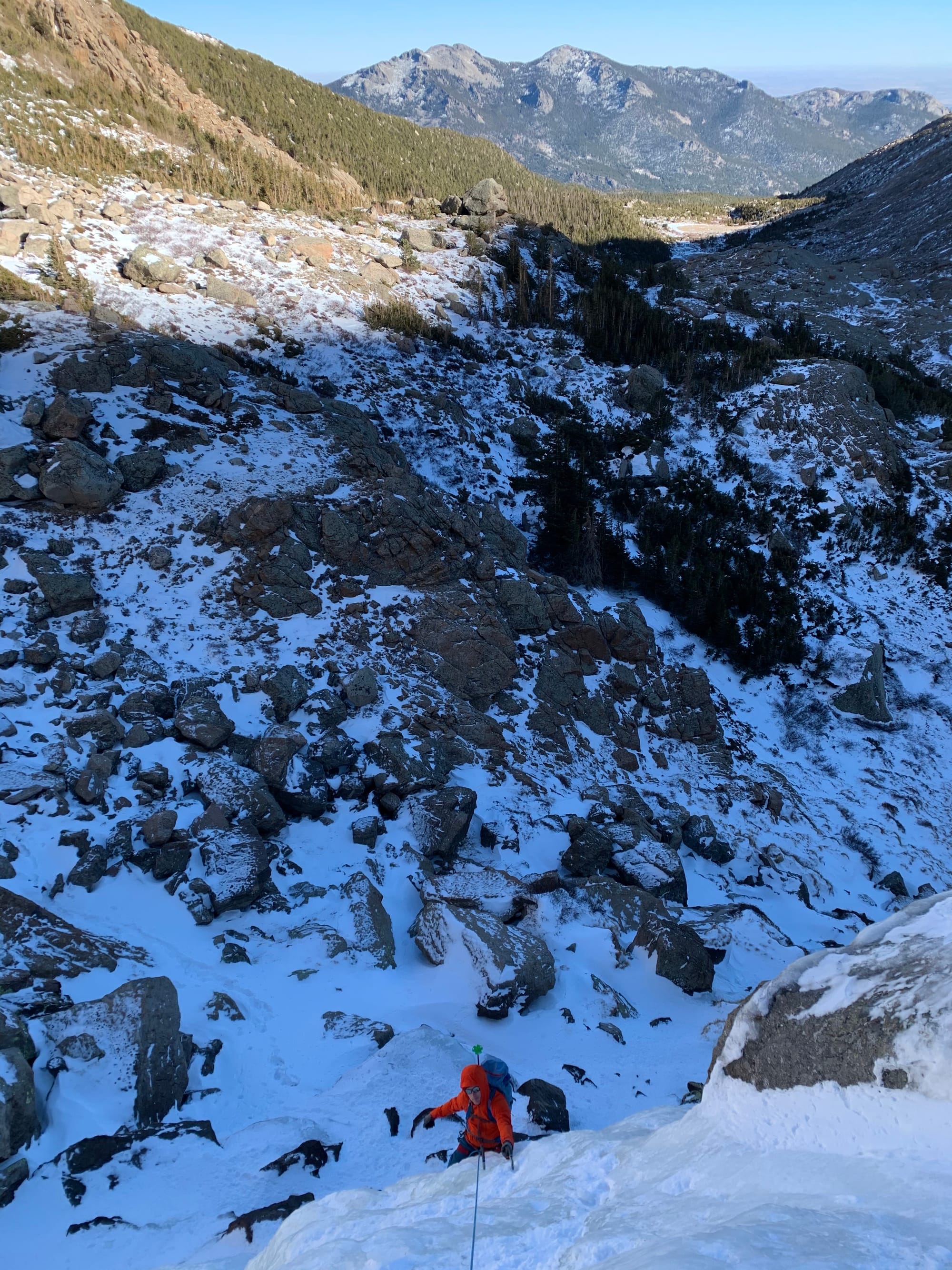 Ryan Christensen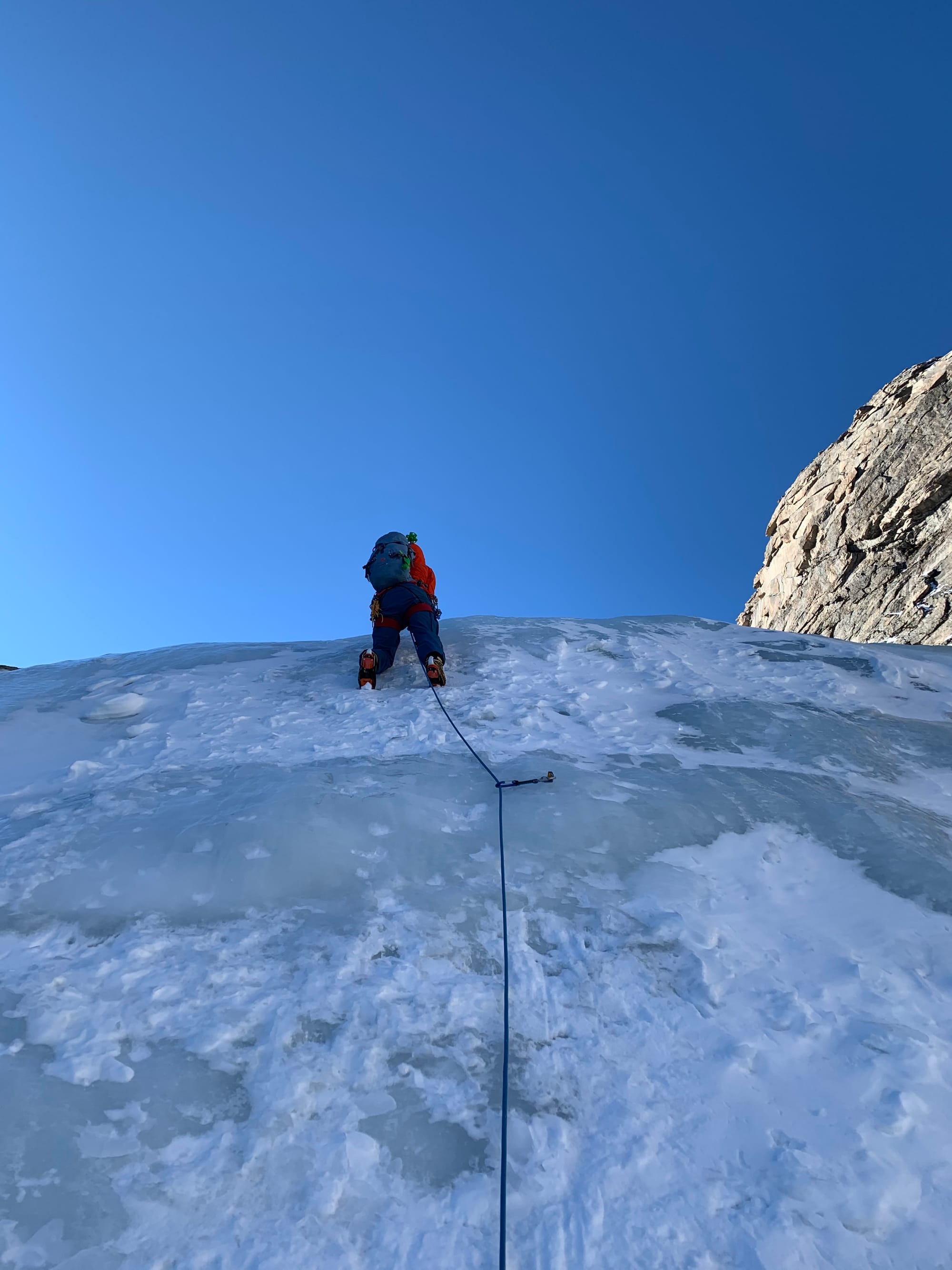 Ryan leading us out back to the Chasm Lake Trail.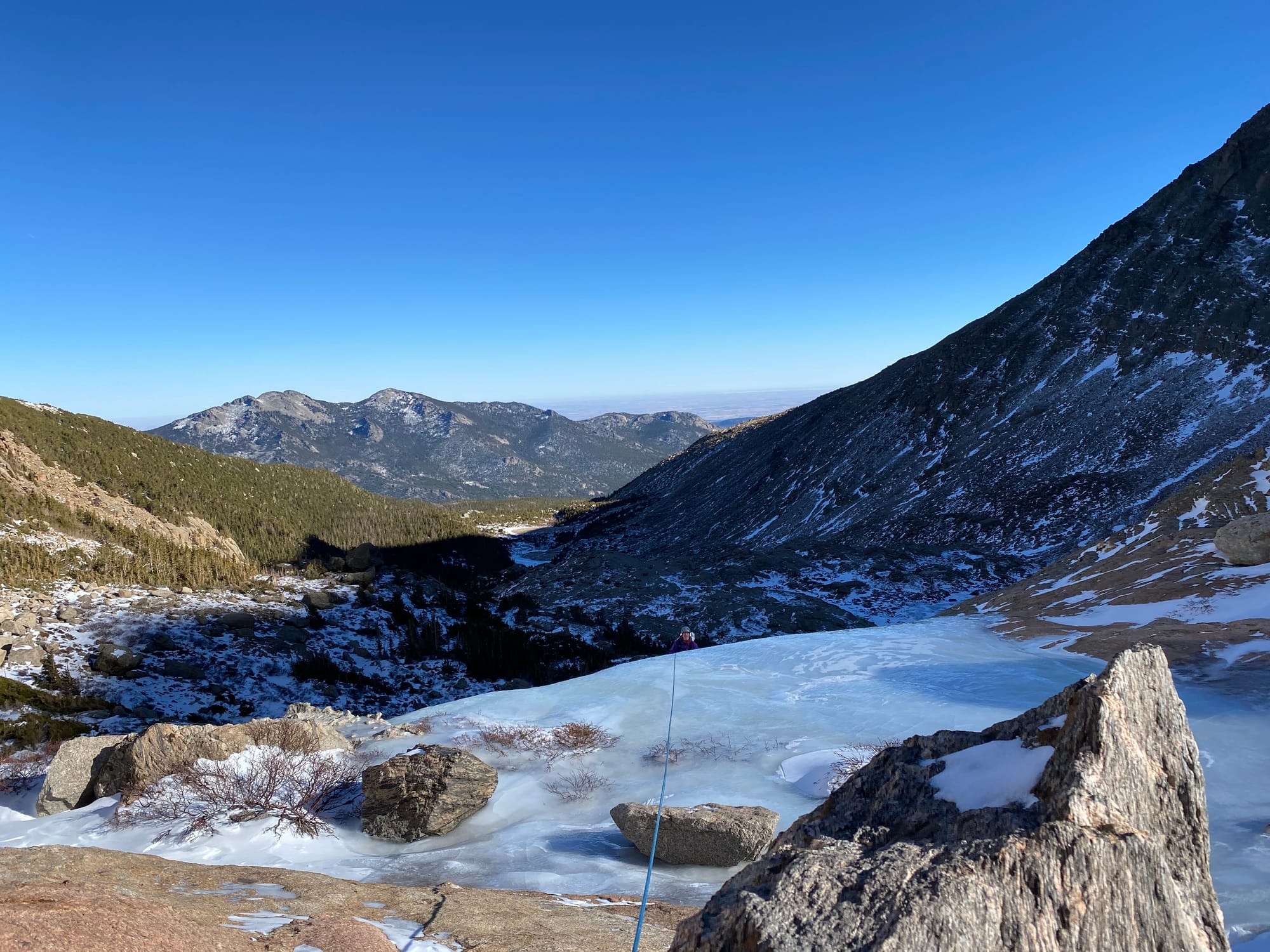 James peaking his head over the top of the climb.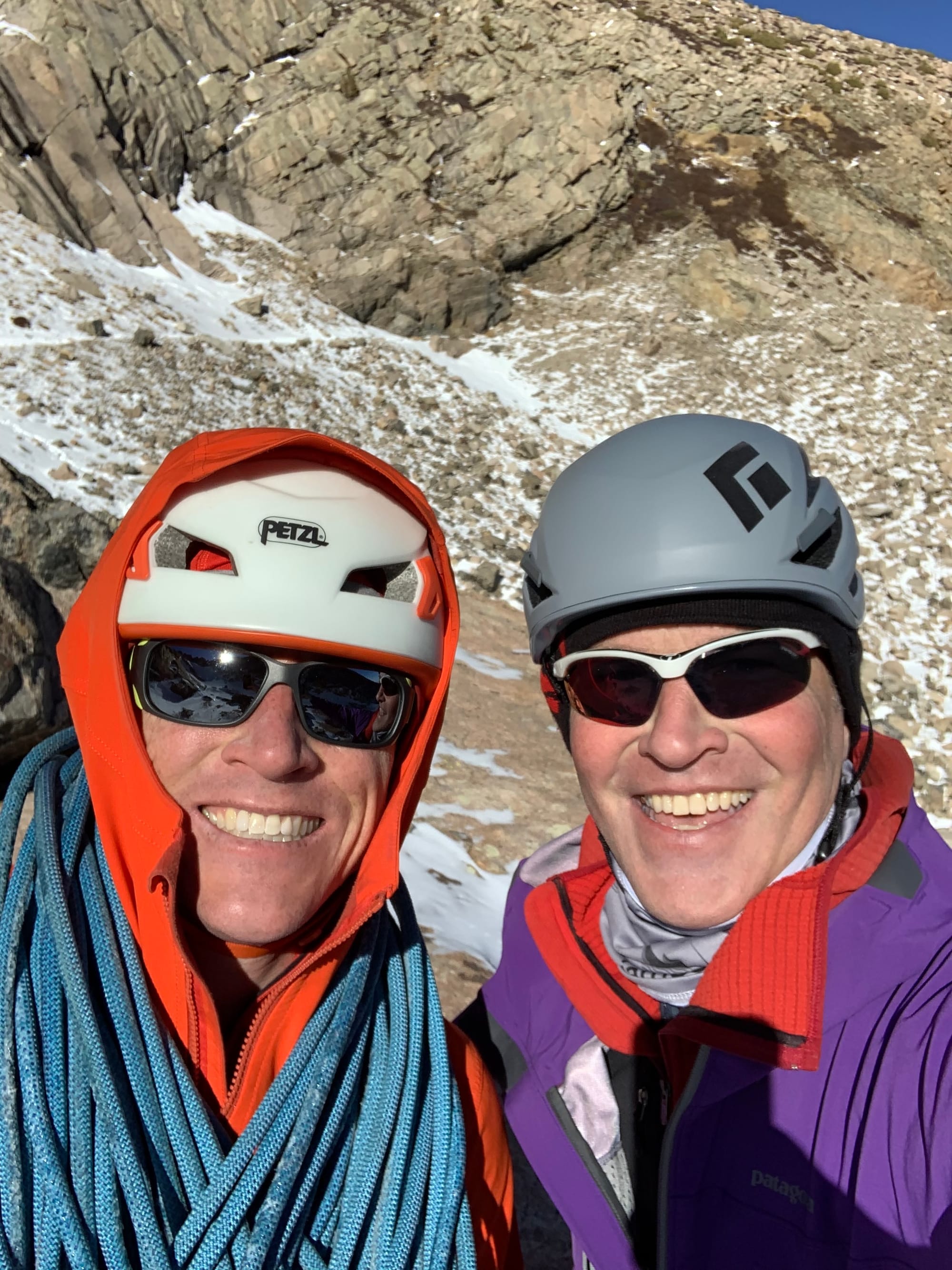 A good time was had by all.