Statistics
Date - 03/07/2020
Elevation - 9,000'
Route - Charmin Tube
Miles - 2.0
Elevation Gain - 900'
ACME Mapper - Link
CalTopo - Link
Description
On our last day of an ice climbing trip to southwest Colorado, Brian and I climbed a route that was new to the both of us. Charmin Tube is just outside of Ouray, Colorado, in Cascade Creek. The approach is short and the setting of the climb is quite remarkable. The upper pitches were melted out, but just going up for pitch 1 was worth it for us. The top-out next to a large chockstone was a bit sketchy as there was an open hole in the ice right where you needed to climb up a narrow sliver to finish the pitch. Nevertheless, we pulled it off safely and without incident. The drive back to the Front Range was long, but we were home by 5:00 pm.
Photos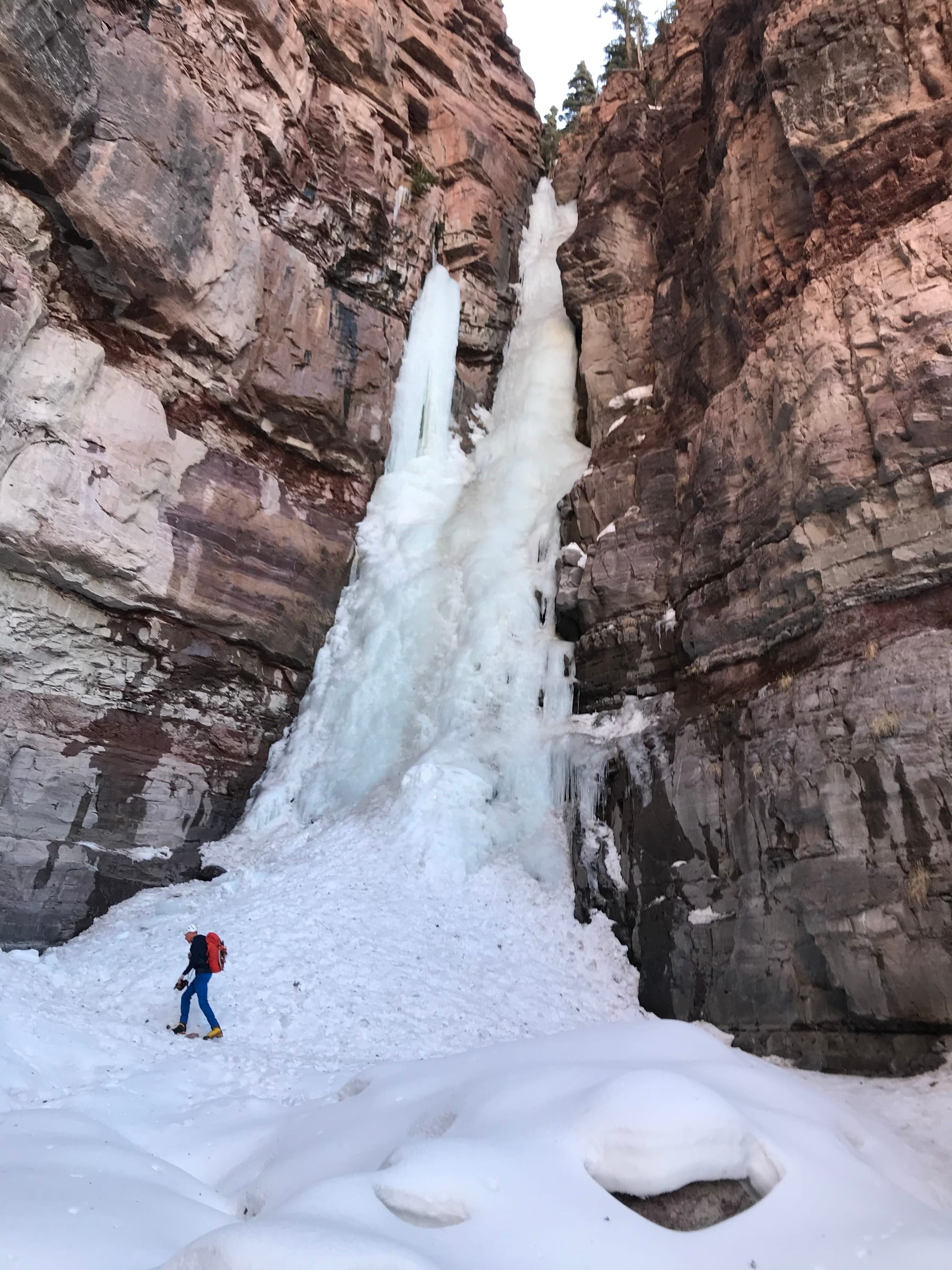 Charmin Tube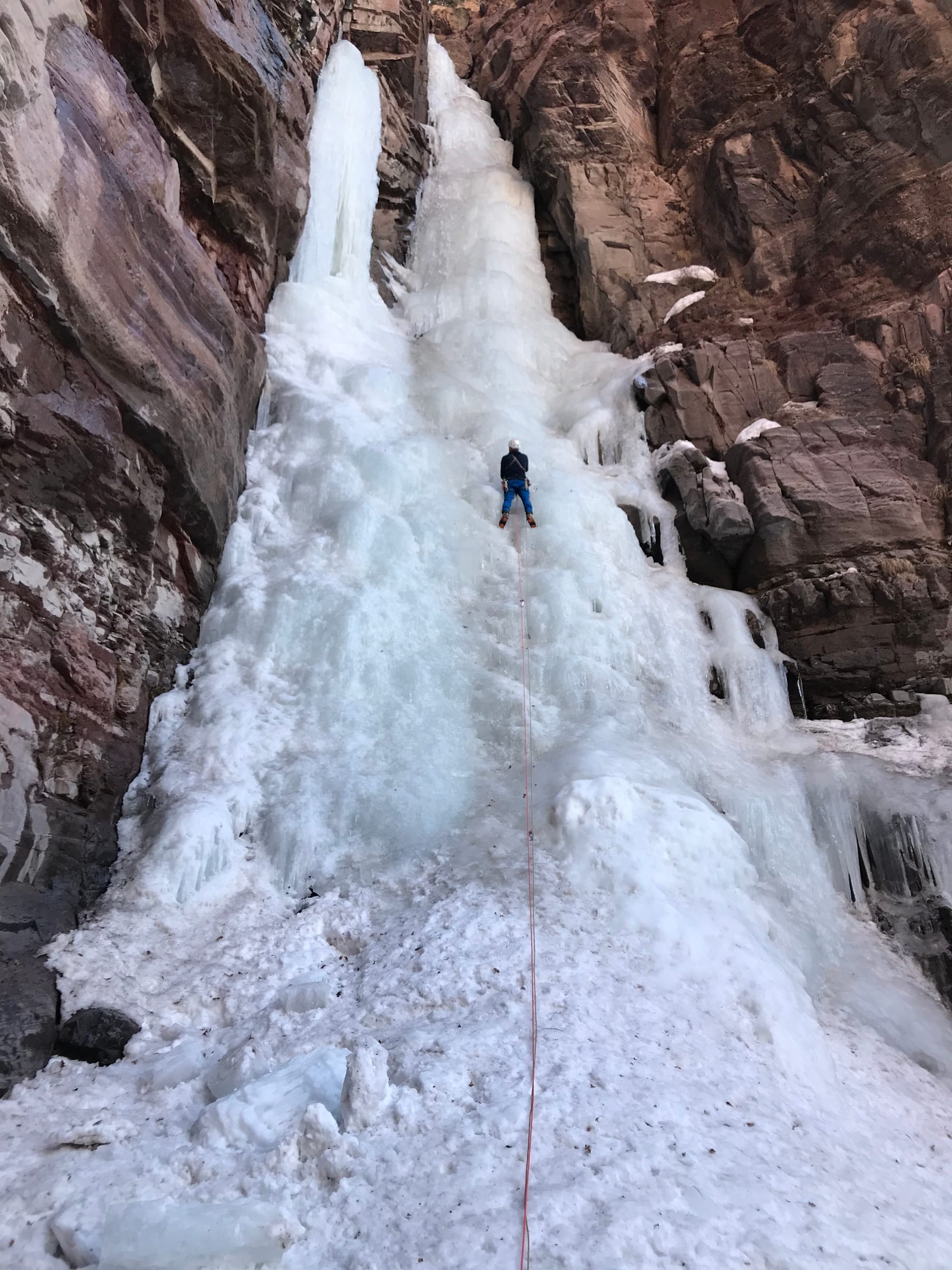 Brian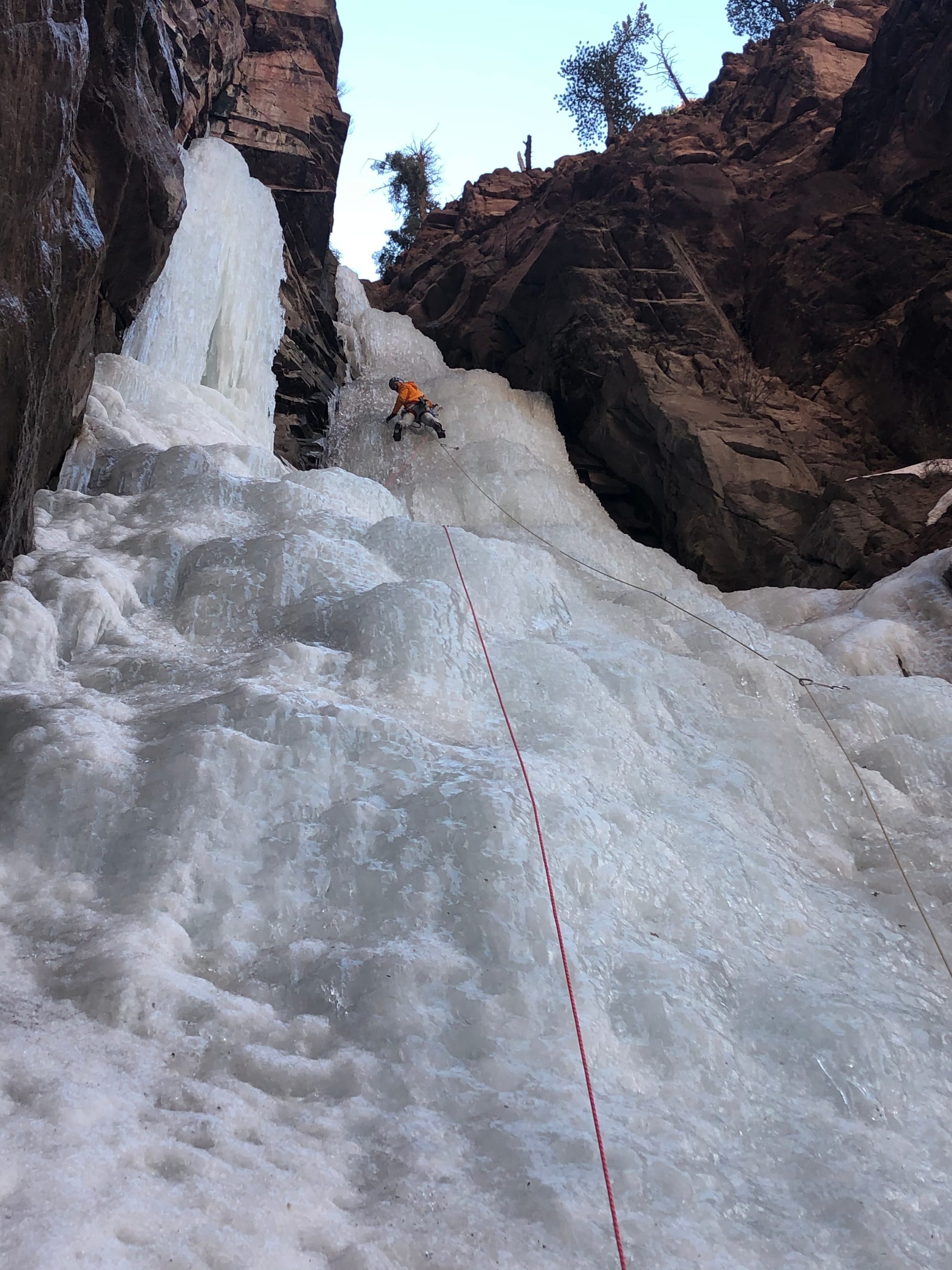 James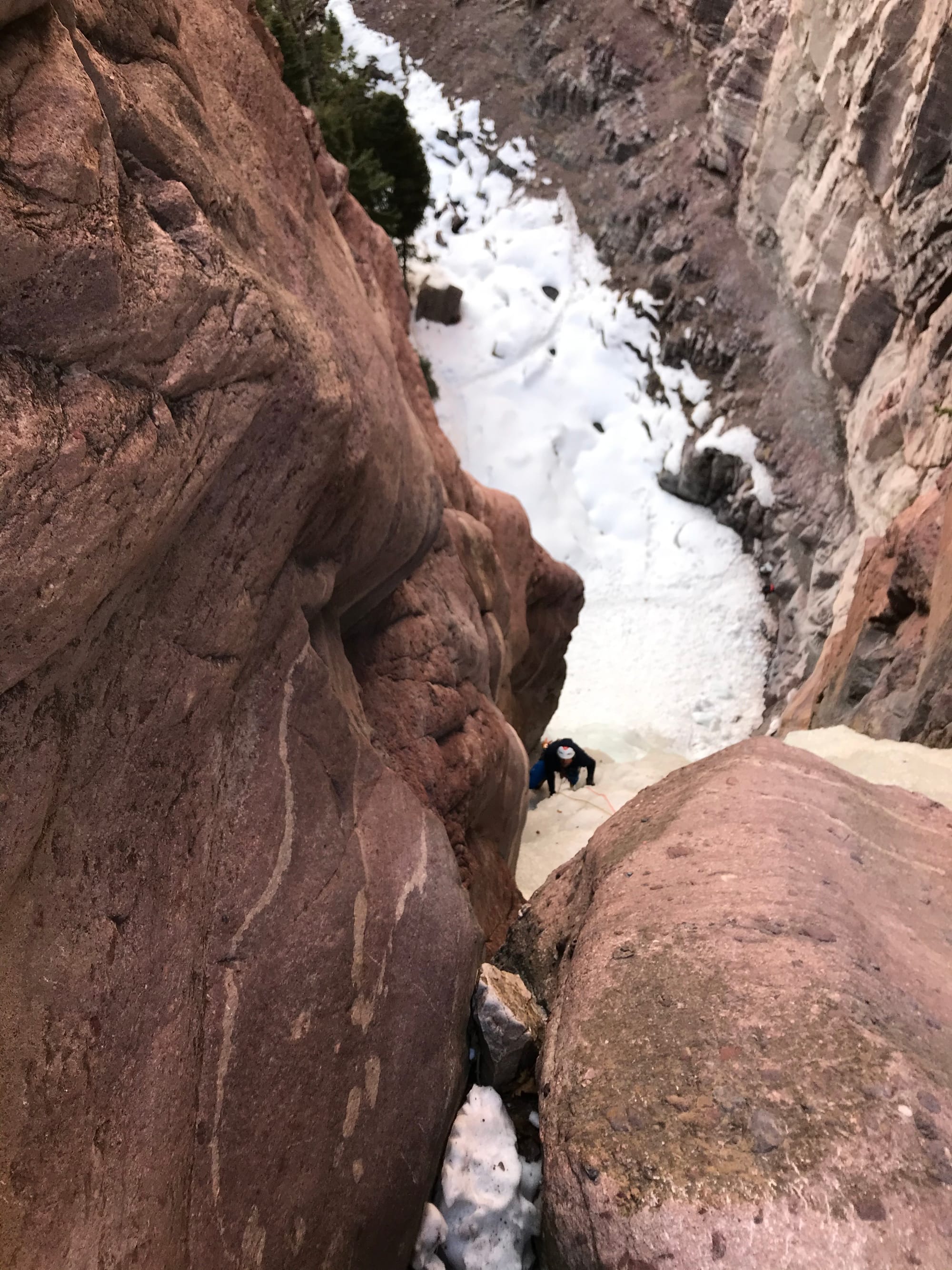 Brian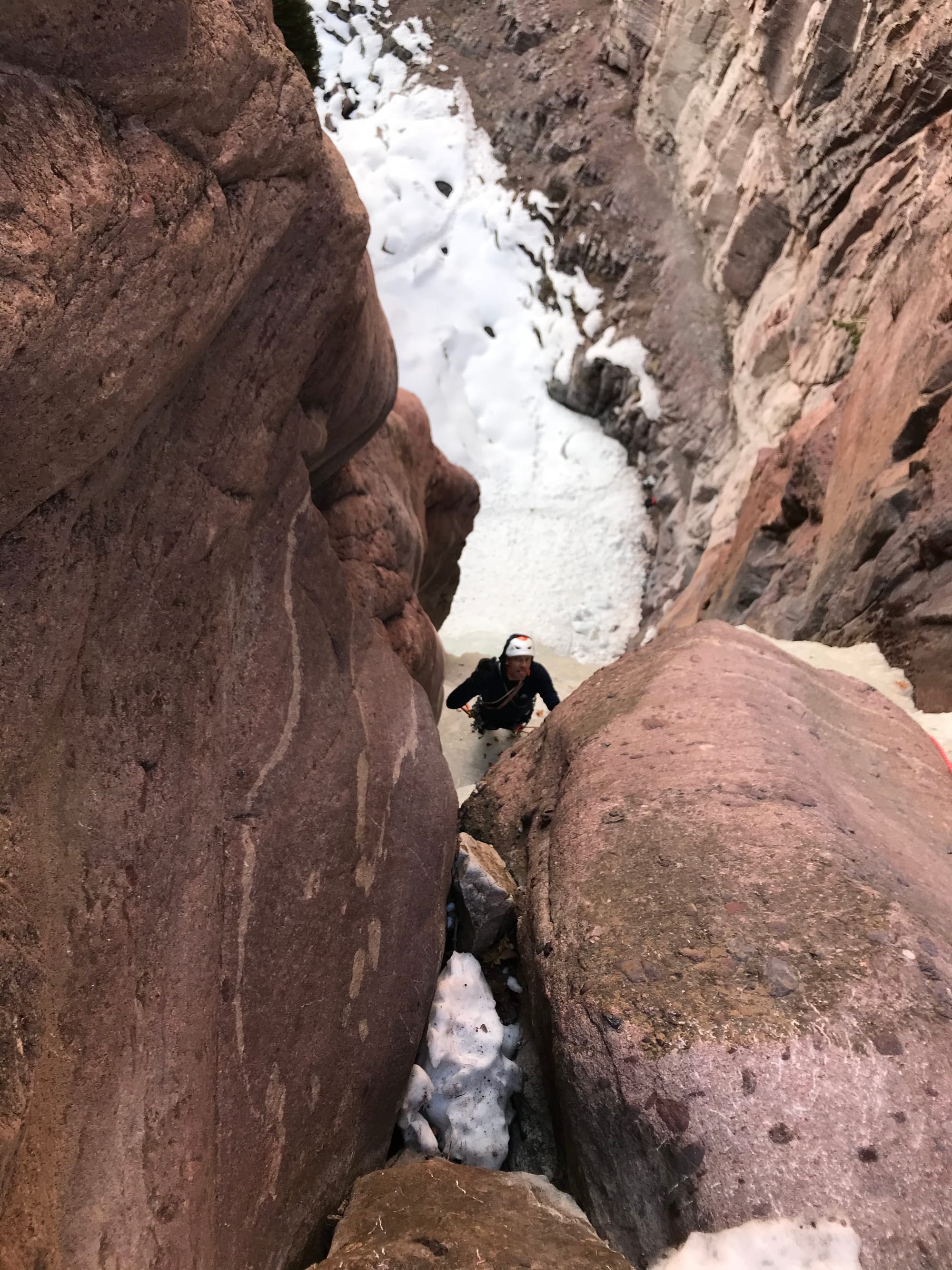 Brian below the chockstone.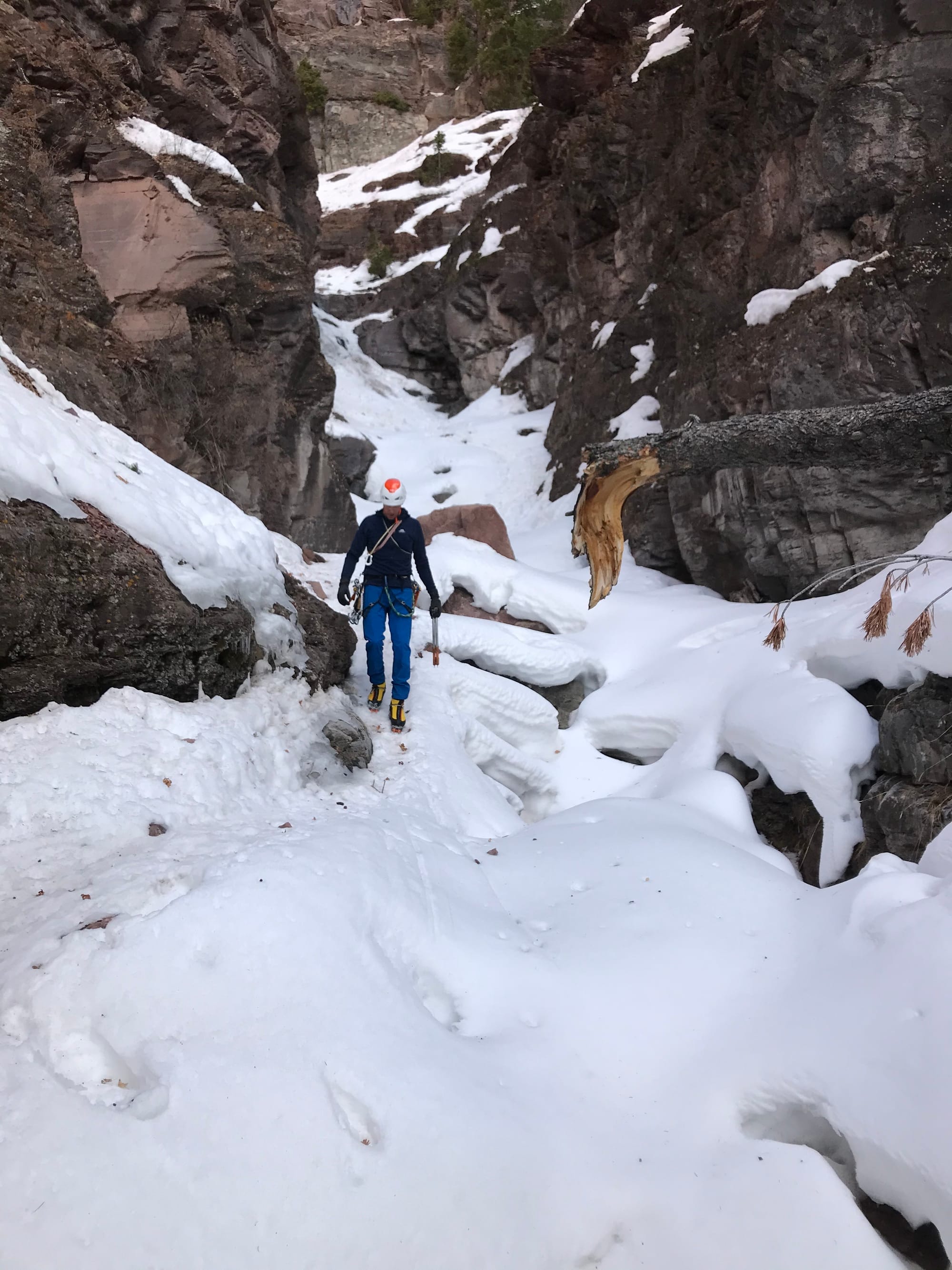 Hiking in the upper canyon.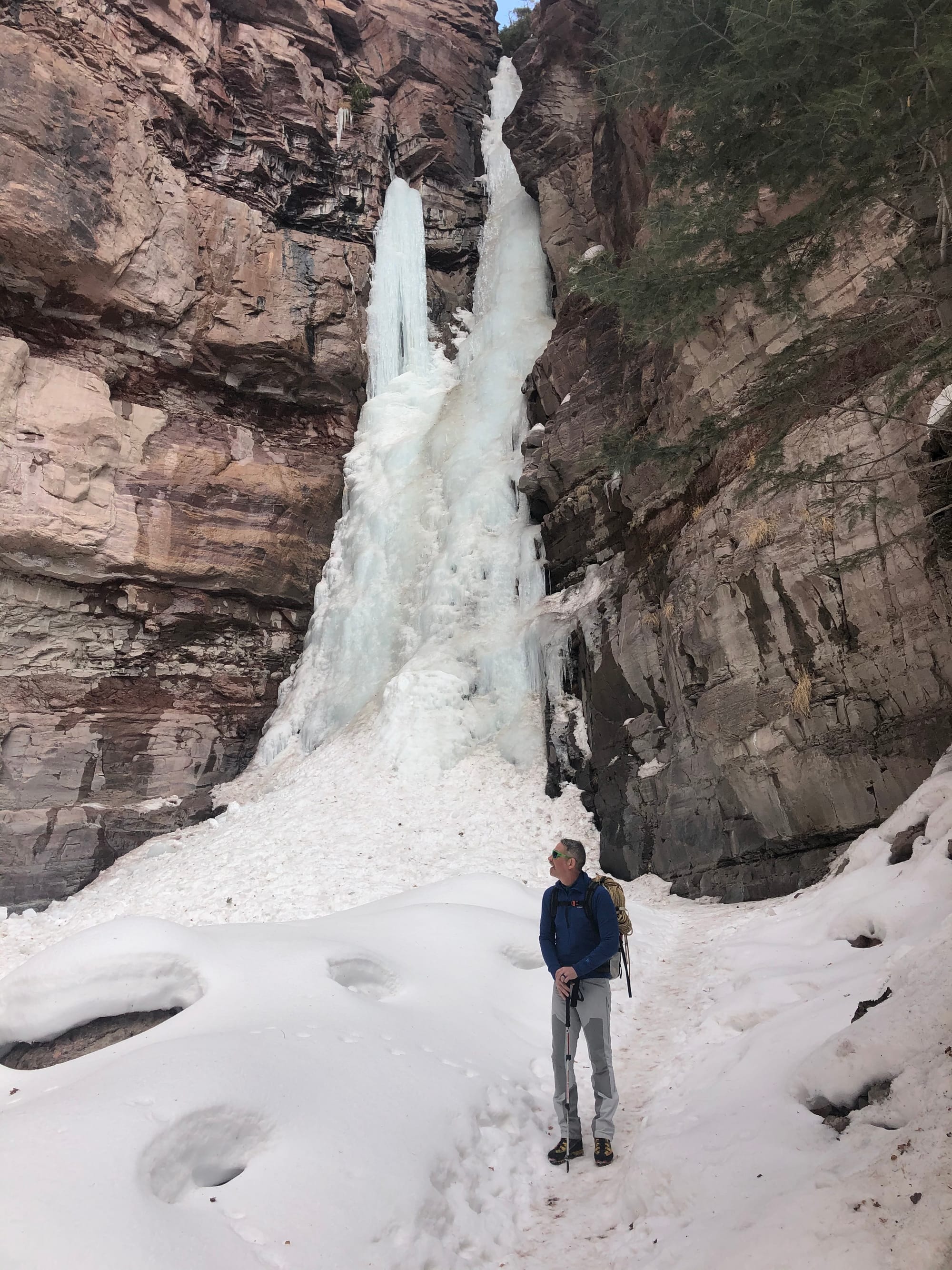 Charmin Tube