Statistics
Date - 05/22/2020
Elevation - 13,849'
Route - North Ridge
Miles - 8.4
Elevation Gain - 4,101'
ACME Mapper - Link
CalTopo - Link
Description
Brian and I struggled to find a new snow climb to attempt so we simply hiked a known commodity and ticked off another Colorado Centennial Peak. California Peak is number 84 out of 100 in Colorado's highest peaks. It is located in the Sangre de Cristo Mountain Range of southern Colorado.
We left Lone Tree, Colorado, at 5:00 am and were hiking from the Lower Huerfano Trailhead at 8:30 am. The entire day was class 1 with a generally consistent grade for elevation gain from step one to the summit. Weather was great and snow was not an issue. Brian was patient with my slower pace and we topped out on California Peak after just over 3 hours of hiking.
The north ridge has numerous false summits that require you to remain mentally strong. We spent 30 minutes on the summit and descended the same route uneventfully. We got back to the trailhead at 2:00 pm for a 5 hour and 30 minute car-to-car day. We had a couple of beers and made the drive back to Denver, Colorado, by 6:30 pm.
Photos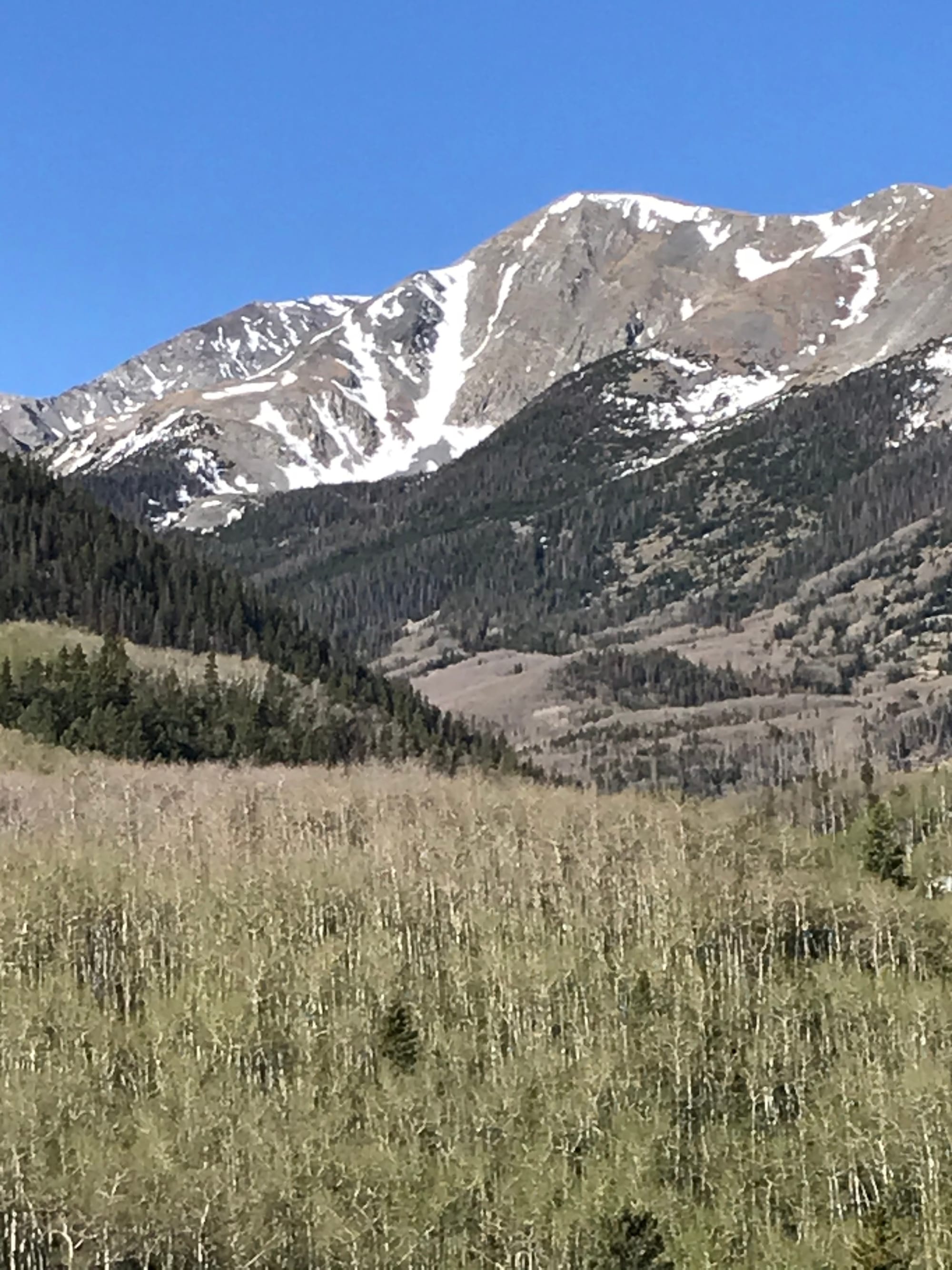 California Peak from the drive to the trailhead.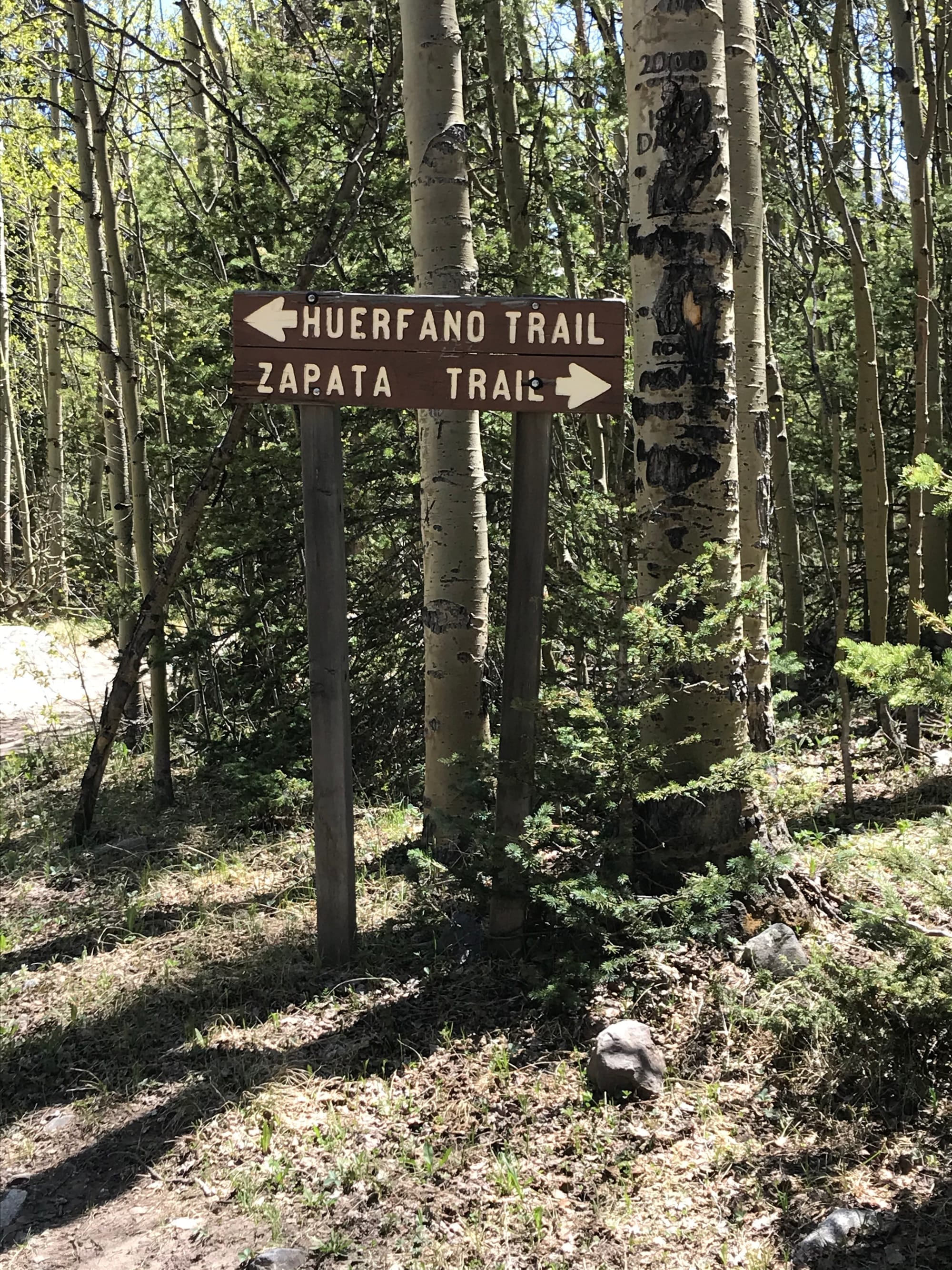 Trailhead: Go Right.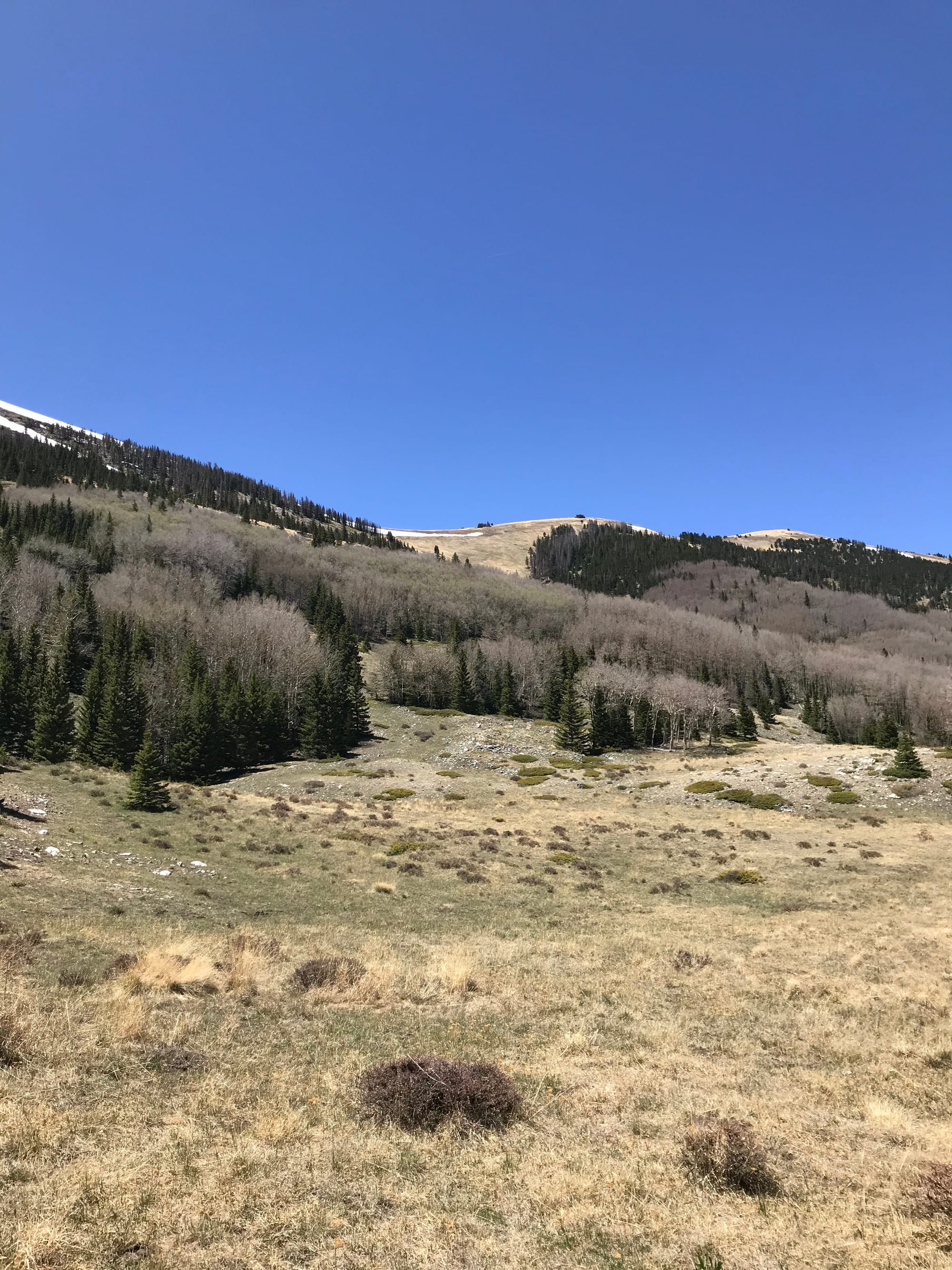 The pass you hike to at the base of the north ridge.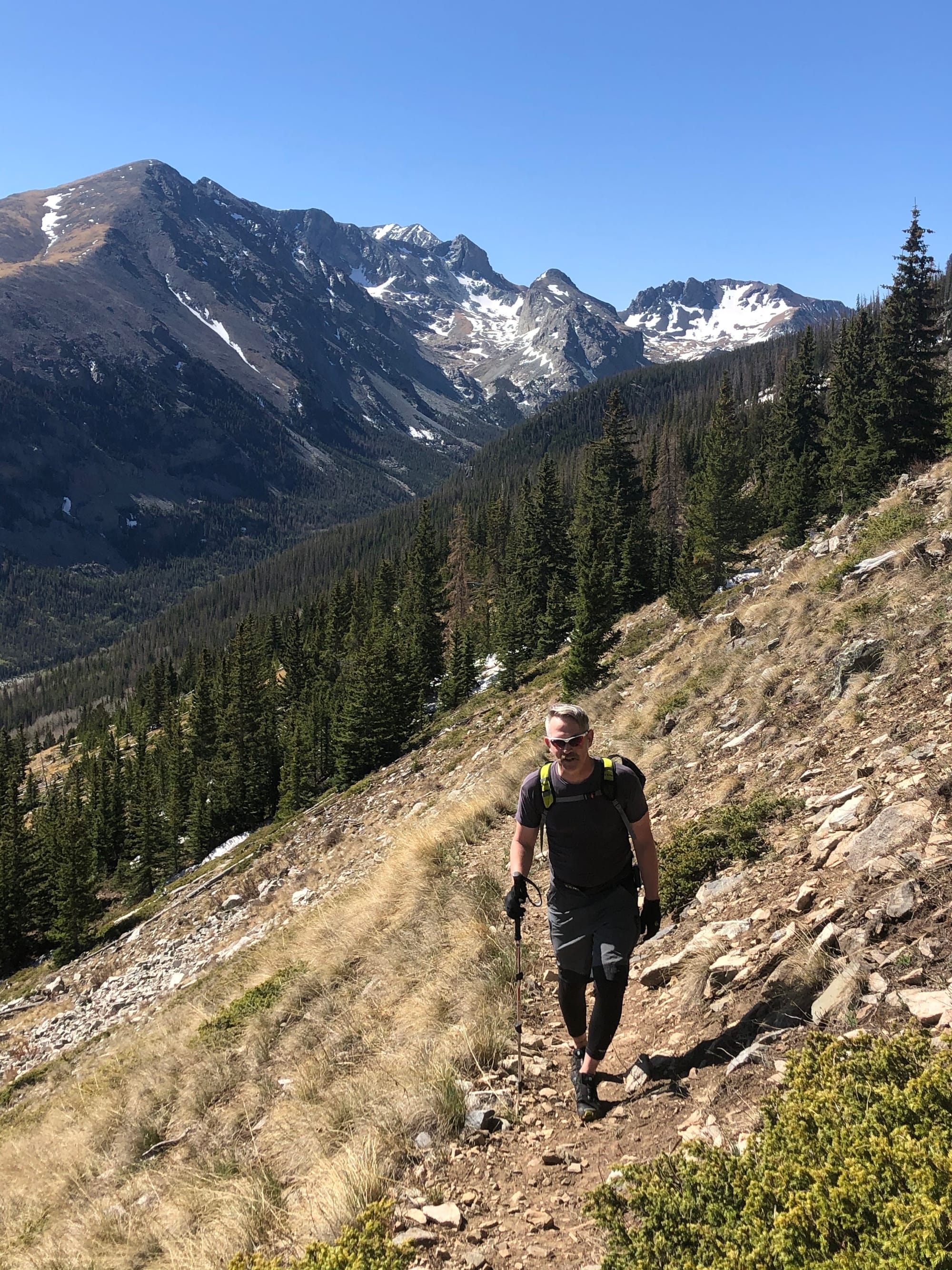 James on the switchbacks to the pass.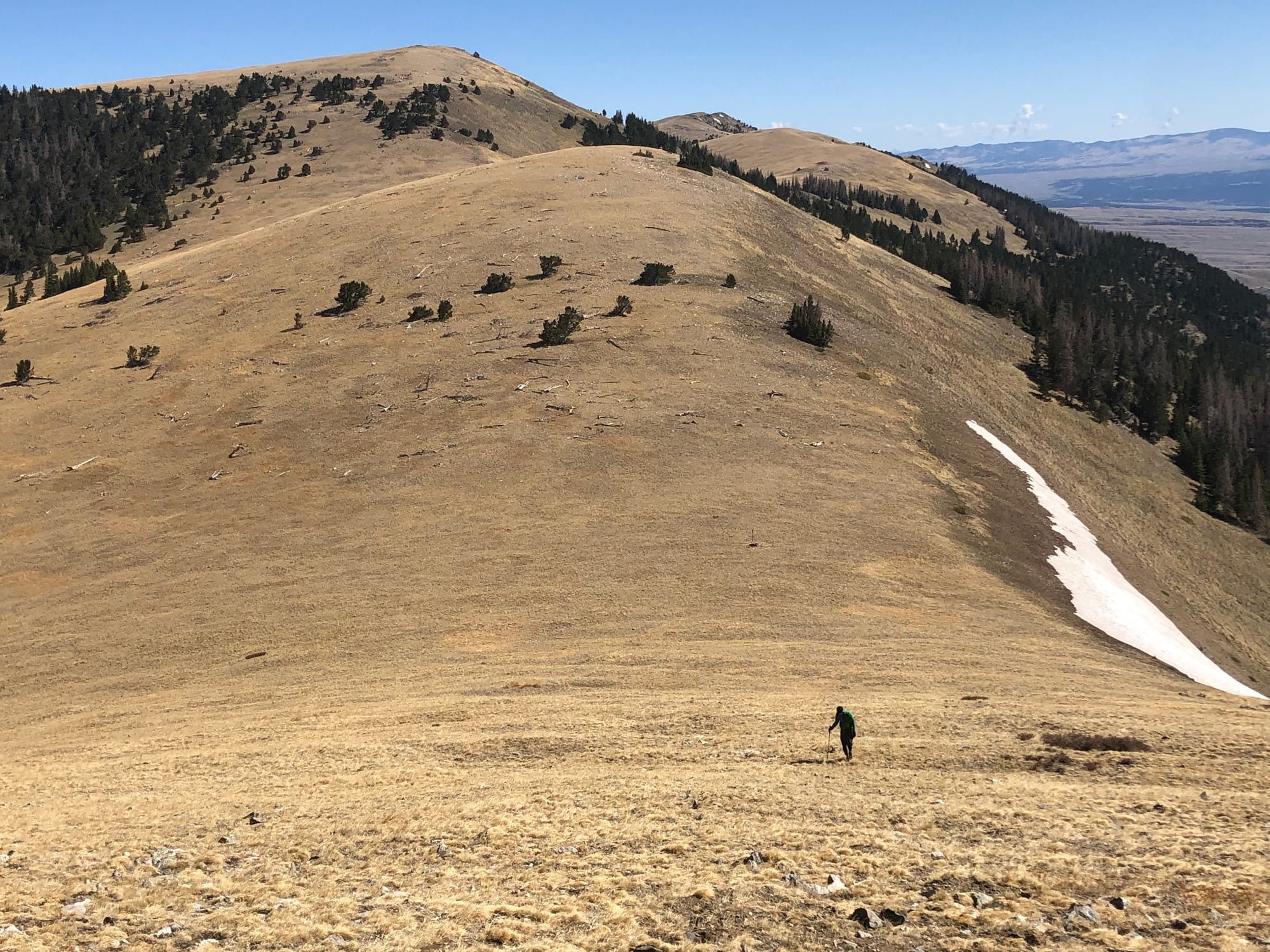 James just above the pass starting up the north ridge.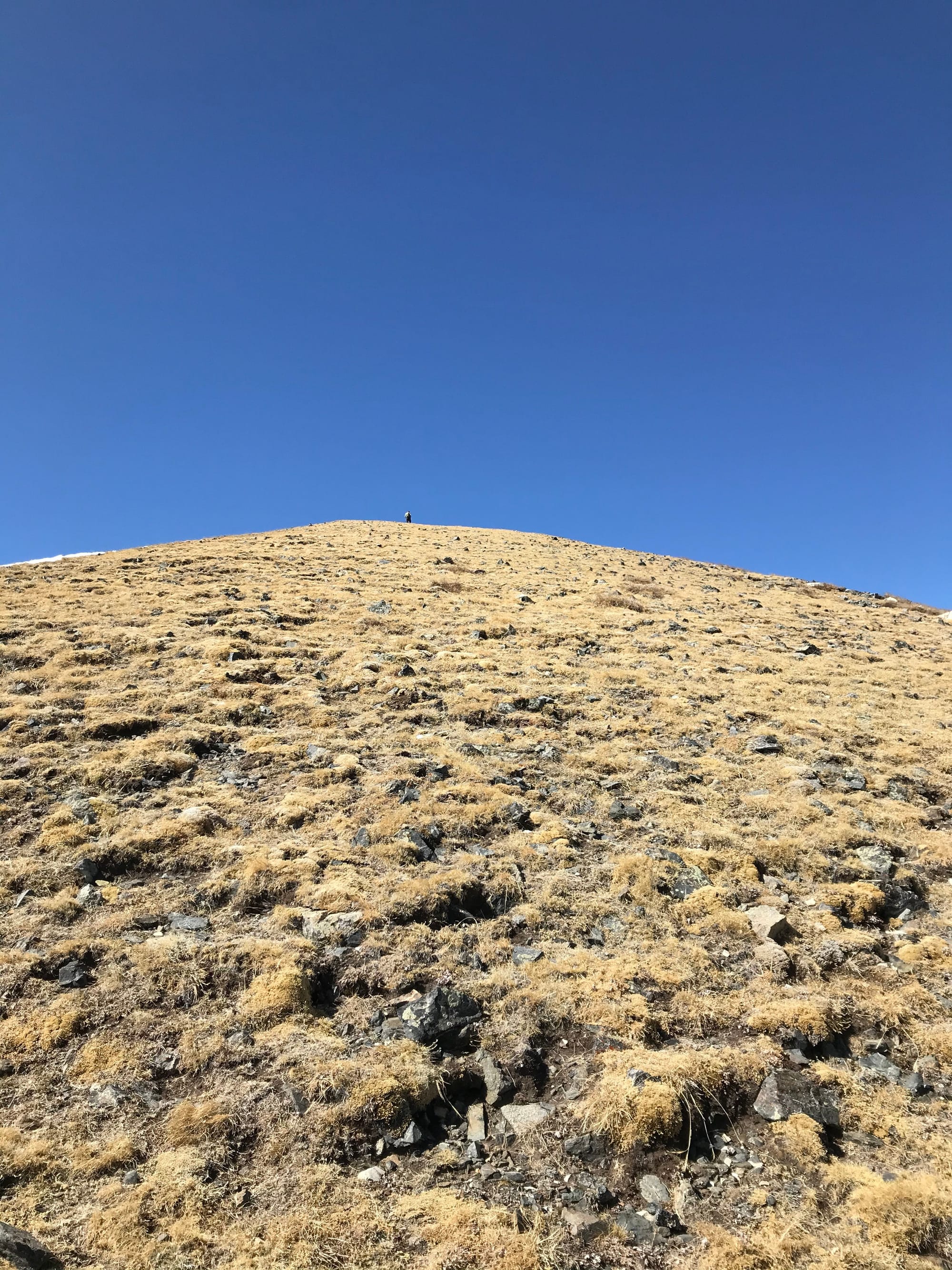 Brian pulling away on the north ridge.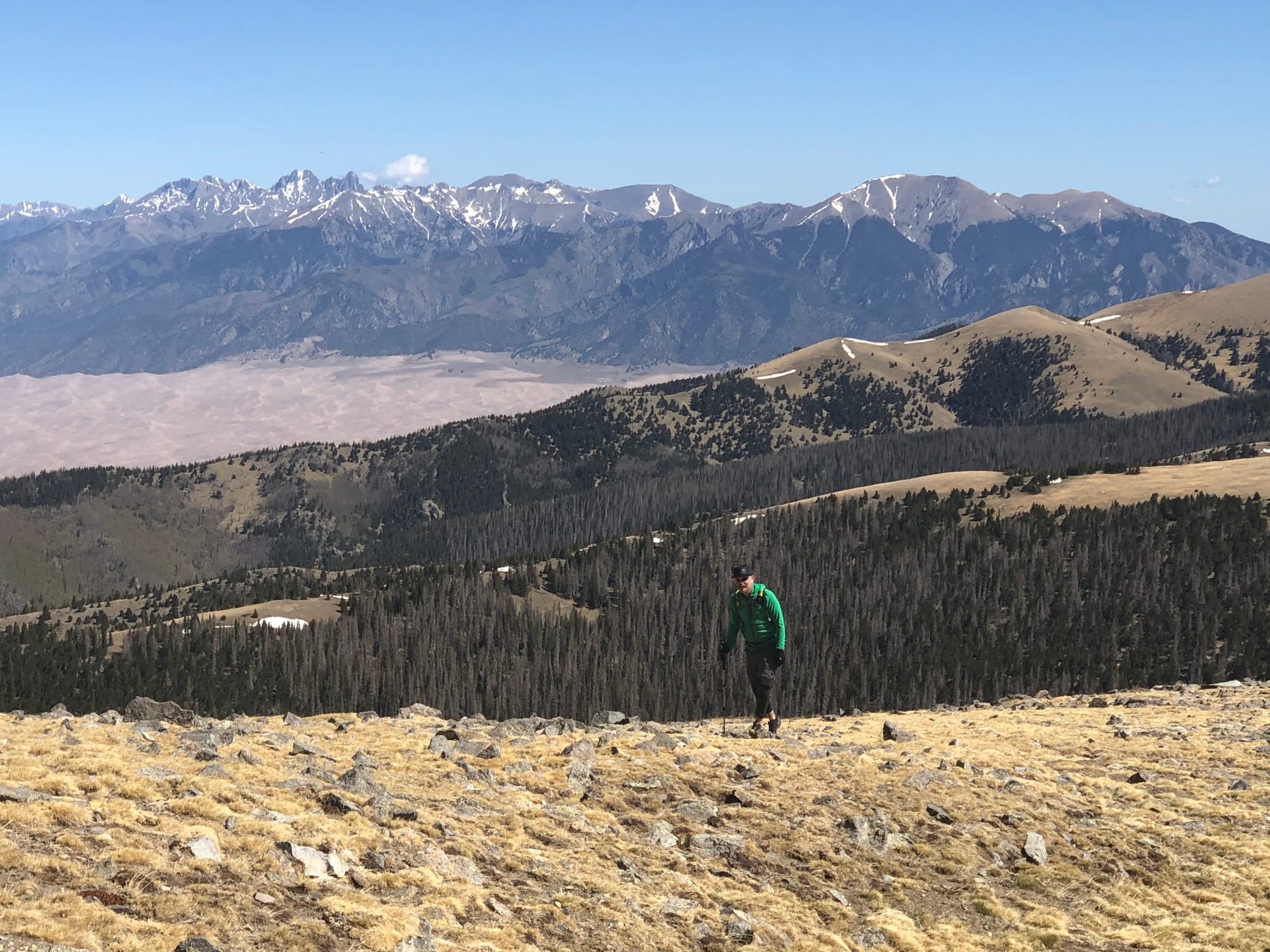 James with the Crestones in the background.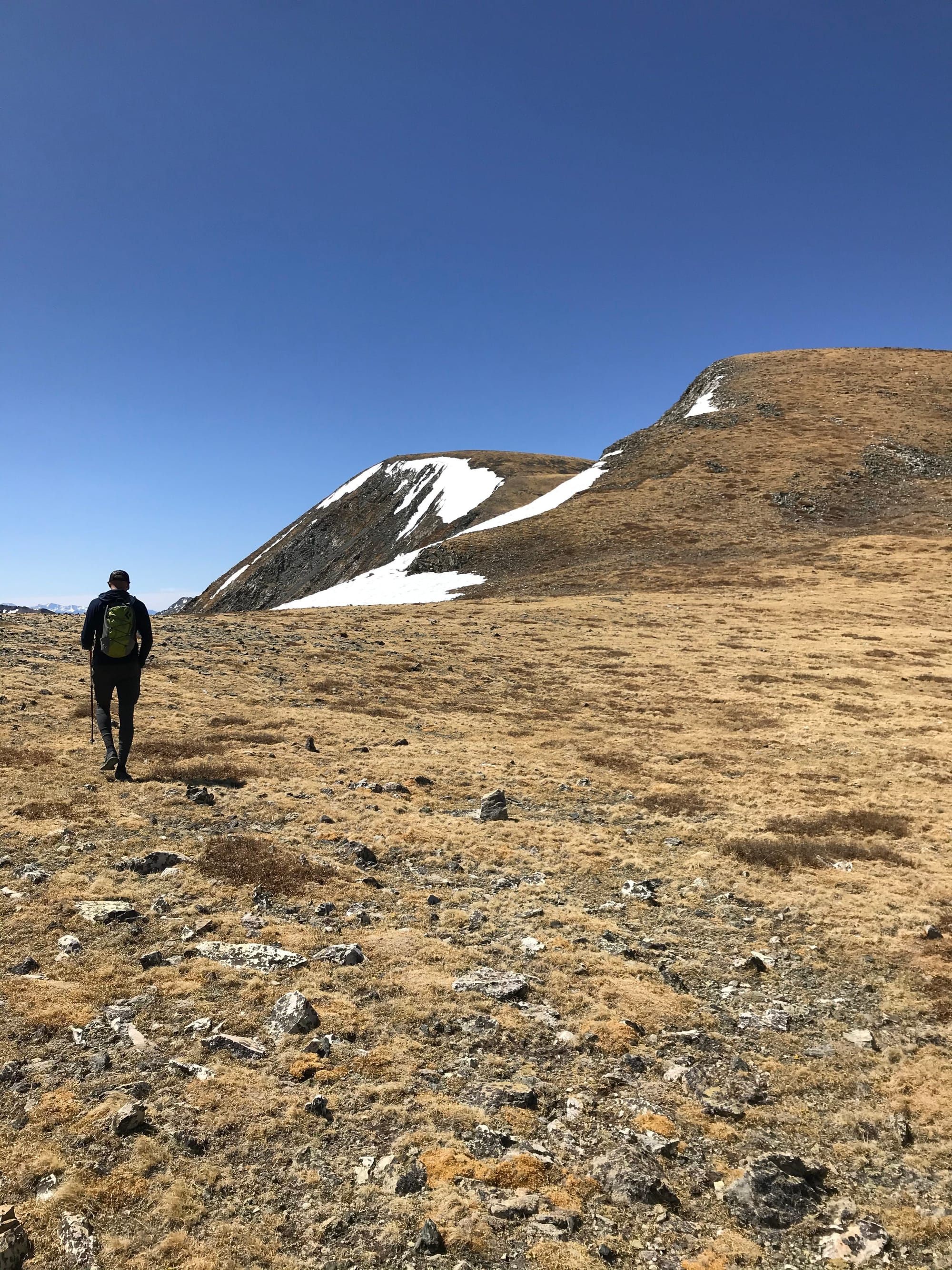 Brian working his way up to one of many false summits.
James trying to keep up.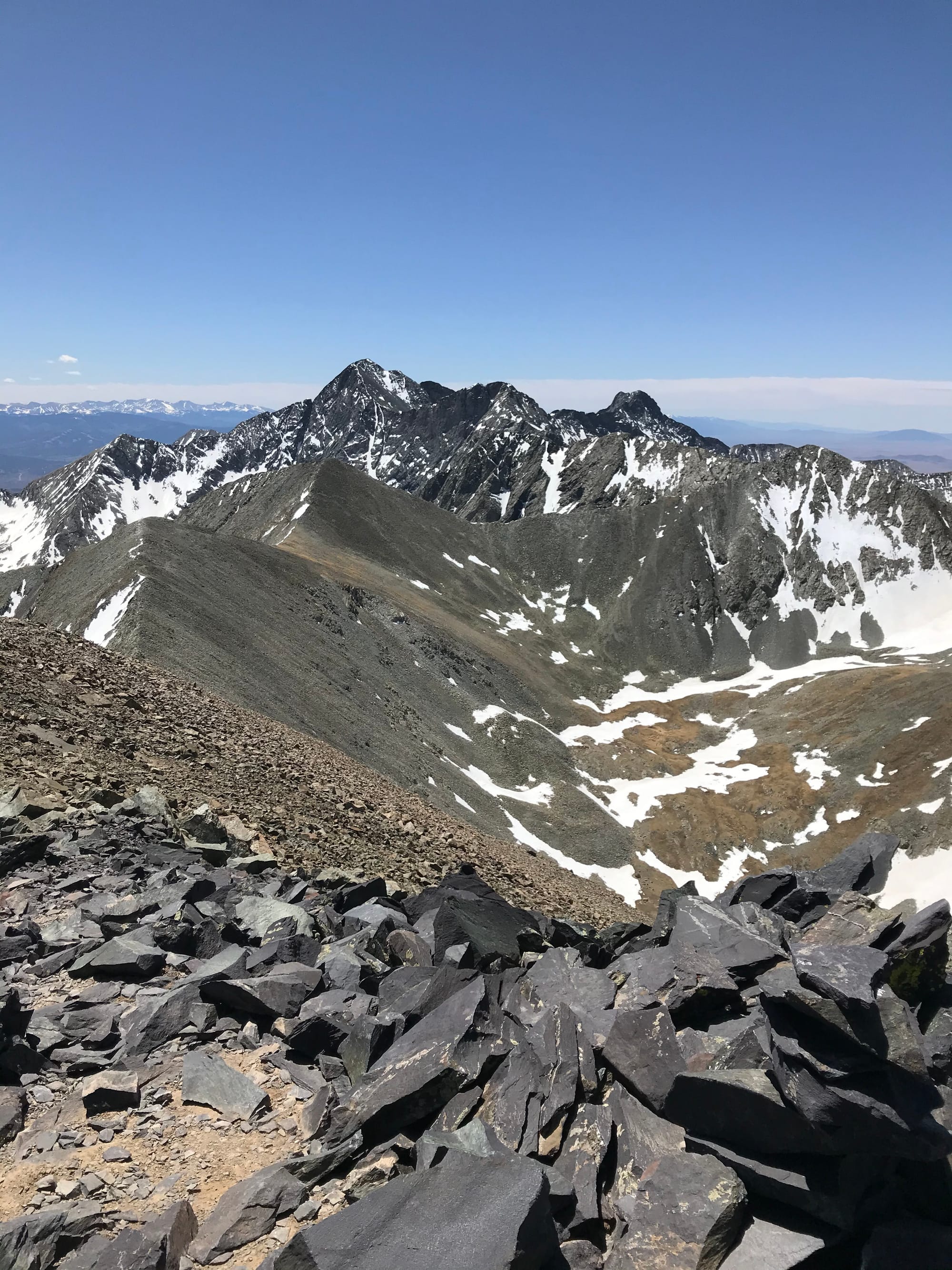 Blanca Peak, Ellingwood Point, and Little Bear Peak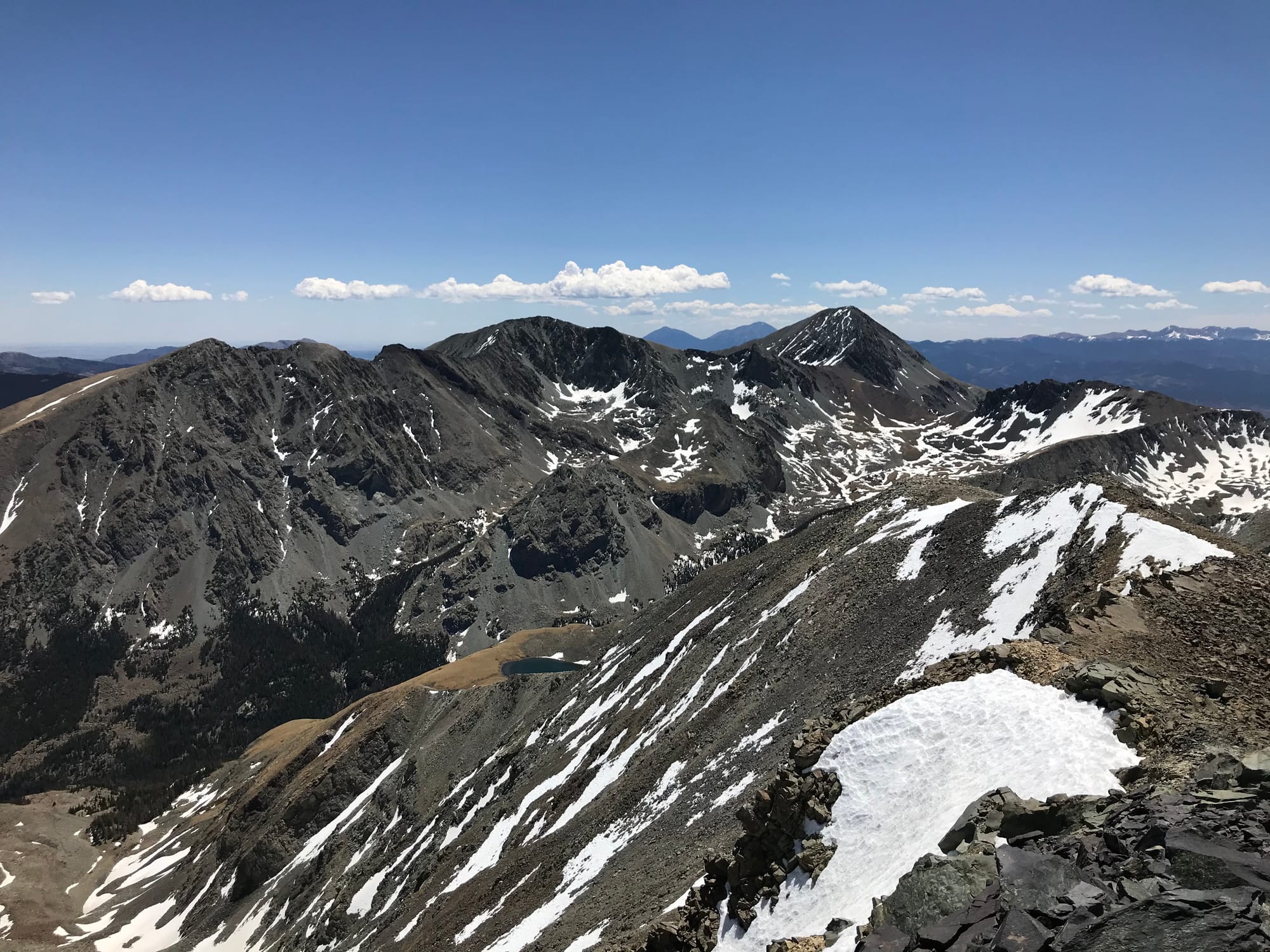 Huerfano Peak, Iron Nipple, and Mount Lindsey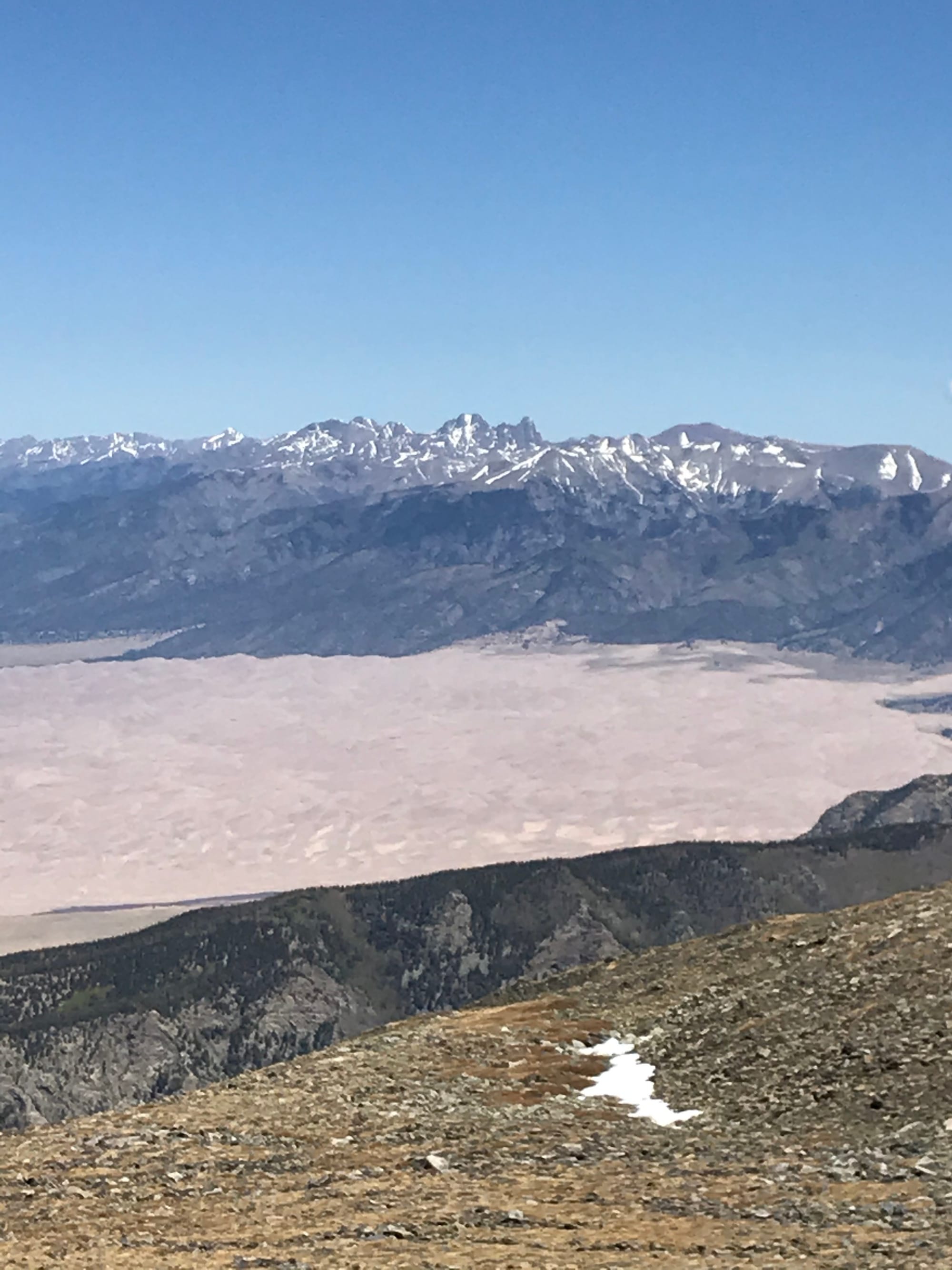 Great Sand Dunes and Crestones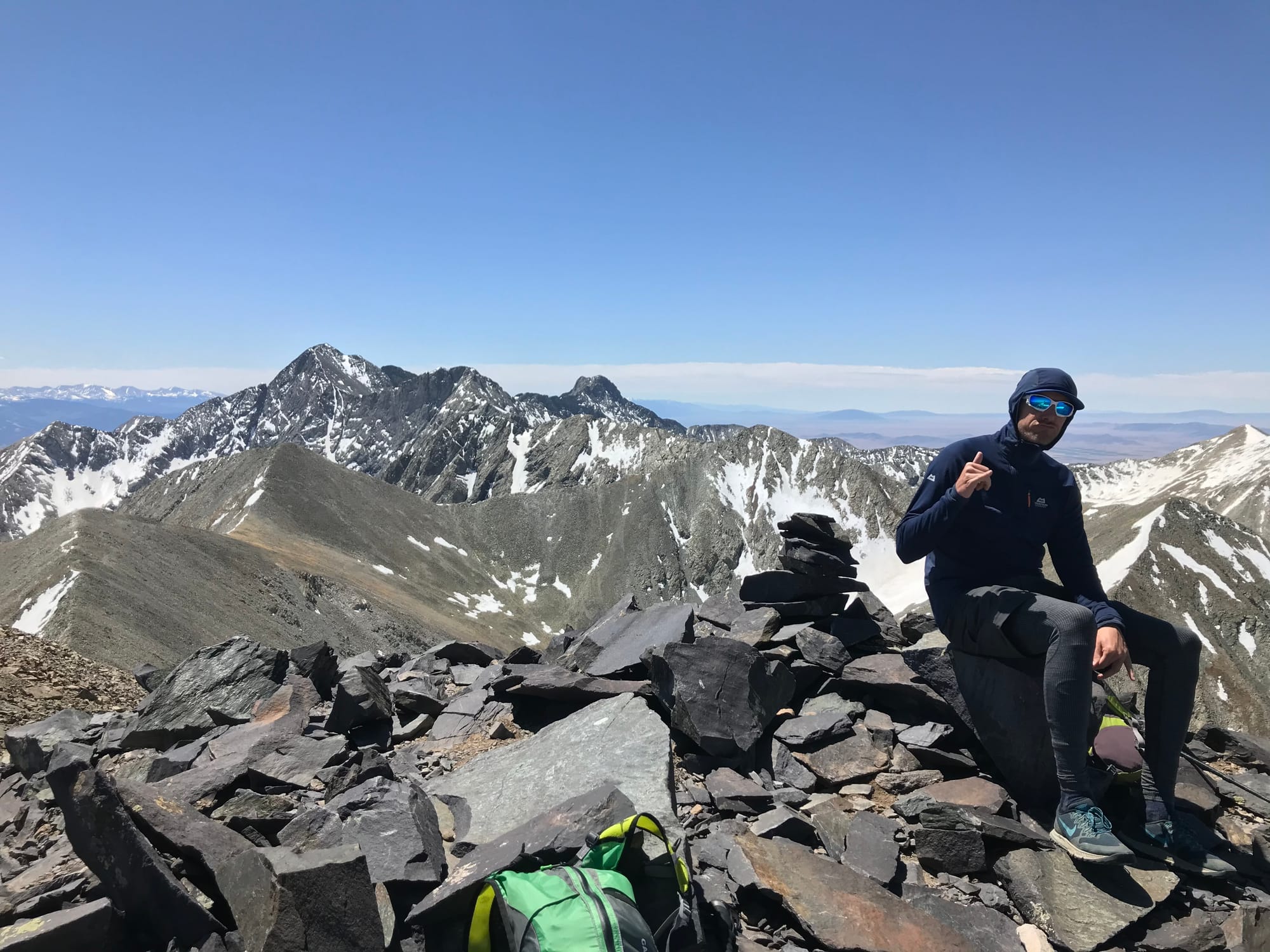 Brian's Summit Photo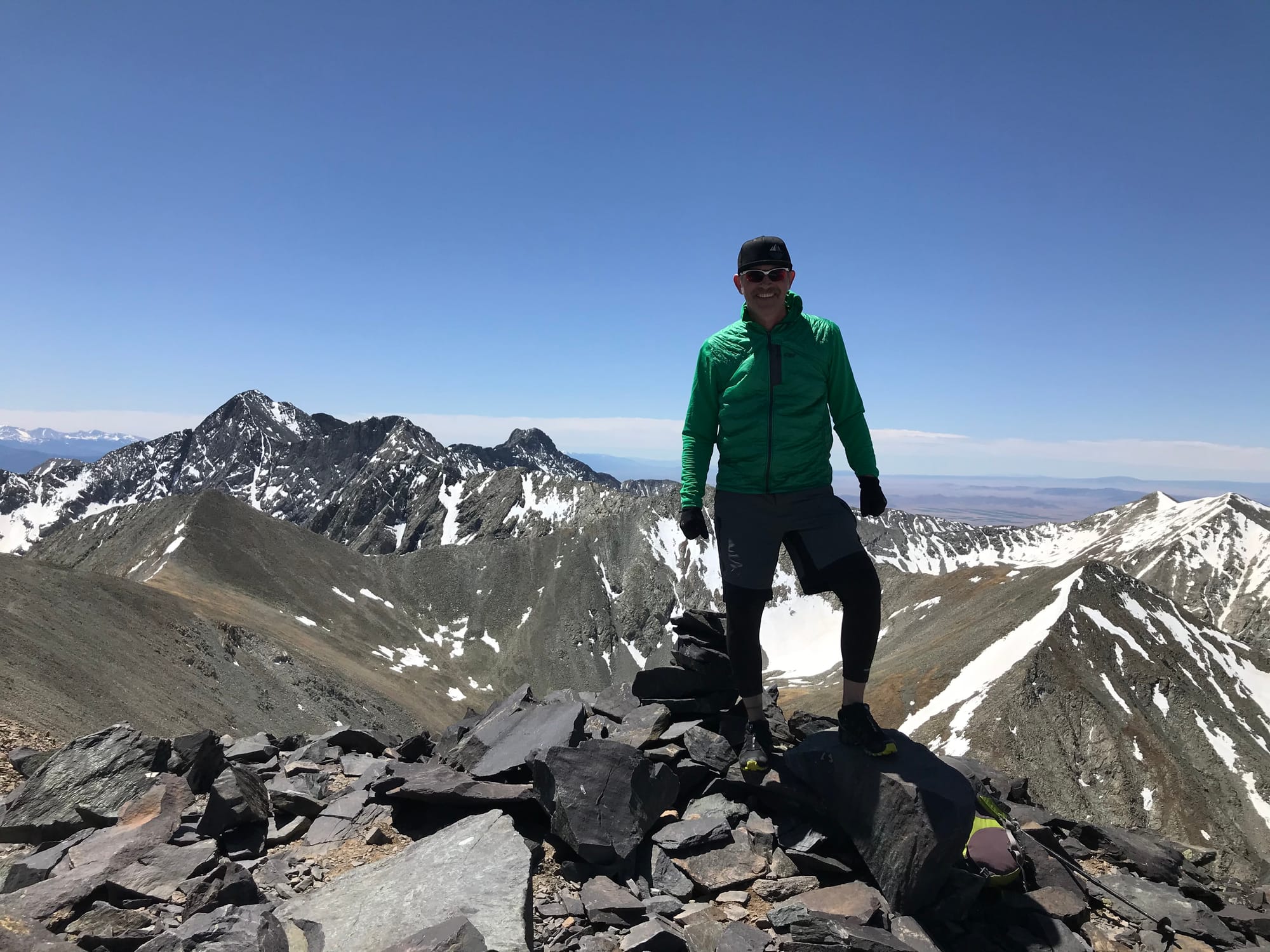 Summit Photo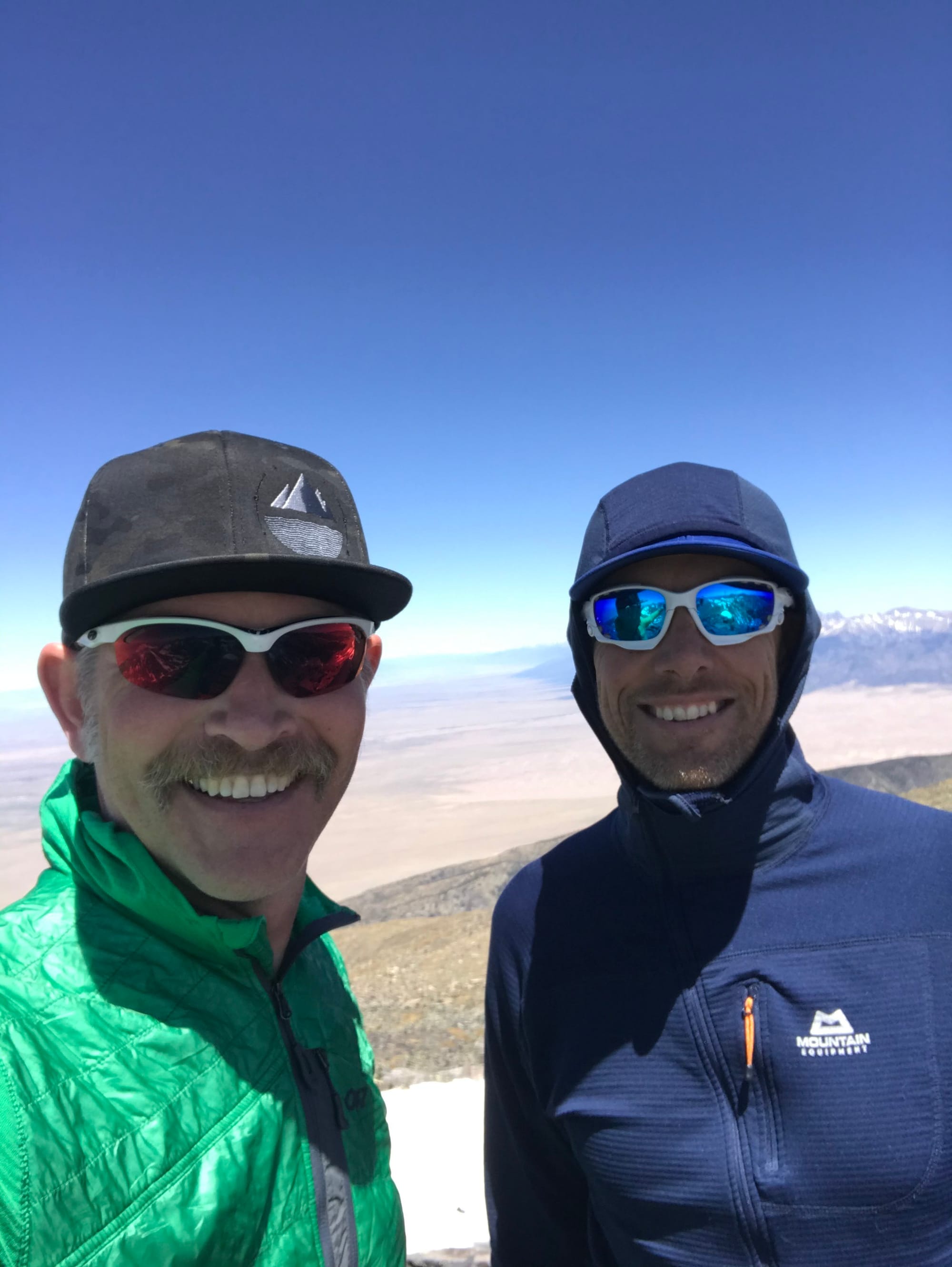 James and Brian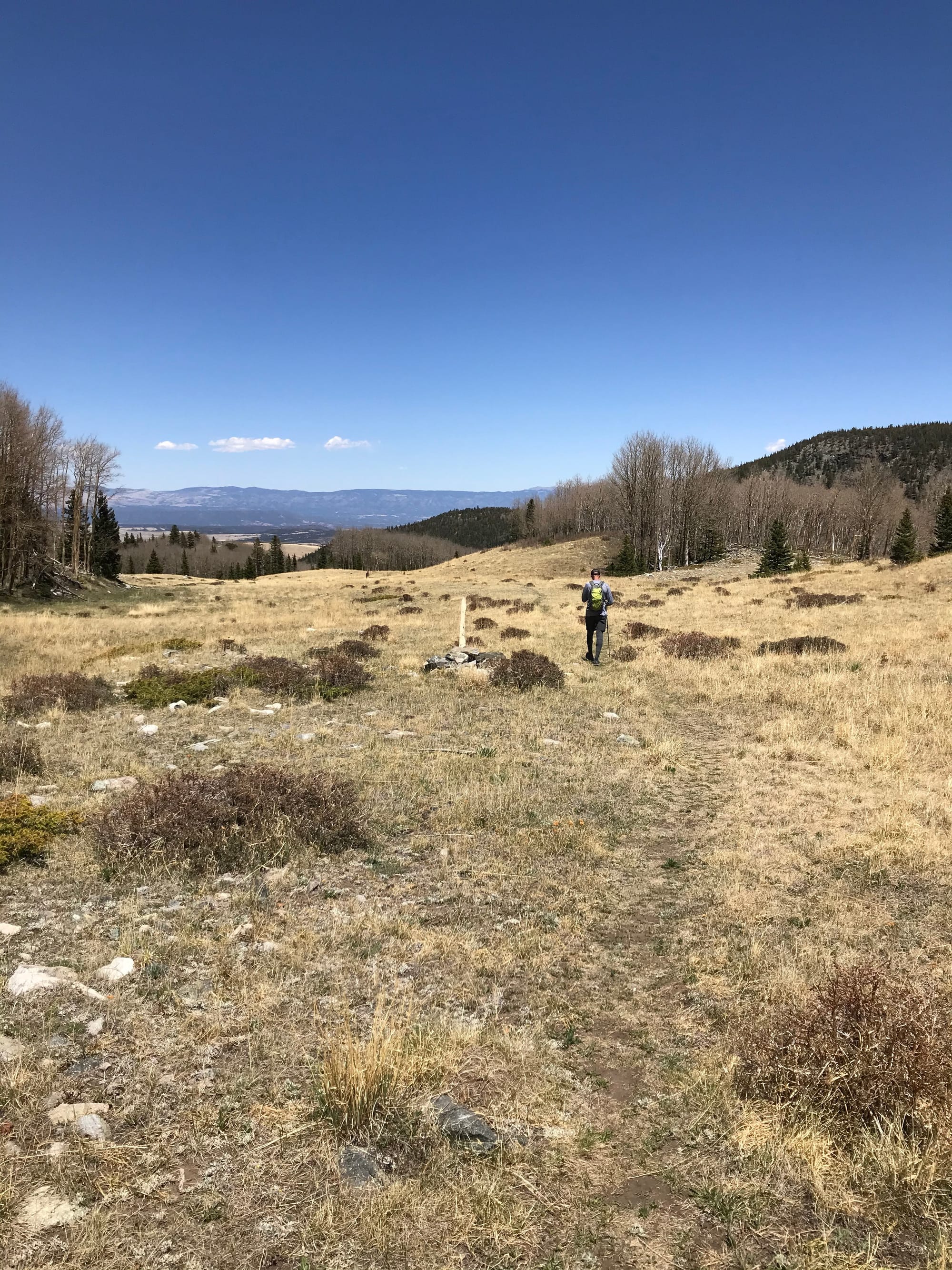 Brian hiking out.