Statistics
Date - 05/31/2019
Elevation - 13,078'
Route - Whale Tail Couloir
Miles - 6.5
Elevation Gain - 3,030'
ACME Mapper - Link
CalTopo - Link
Description
I climbed the Whale Tail Couloir on Whale Peak northwest of Kenosha Pass. I left my house at 3:30 and was able to drive within a quarter mile of the Gibson Lake Trailhead. A four-wheel-drive vehicle is recommended after the Hall Valley Campground on County Road 60. I was hiking by 5:15 and didn't need to use my headlamp. I quickly got to the Gibson Lake Trailhead and there was snow on the trail from the start. I only hiked a short time before deciding to put my snowshoes on, which I used all the way to the base of the snow climb. I didn't feel strong due to low blood sugars and being out of shape and didn't get to the couloir until 8:00. There were a few small gusts on occasion, but the wind and temperature were reasonable for the most part.
There was debris from a large wet slide in the couloir, but overnight temperatures were fairly cold and I decided to make an attempt and see what snow conditions were like. After gaining a couple hundred feet, I thought the snow was near perfect as I was able to kick firm steps up the couloir. It was a relatively short climb, but I felt it was worth it. I reached the summit at 9:10 where I only stayed for 15 minutes due to wind and cold. I was able to glissade back down the entire couloir and was back near Gibson Lake within minutes of leaving the summit.
I put my snowshoes back on for the hike out, which went quickly. I was back at my vehicle by 11:00 for a car-to-car time of 5 hours and 45 minutes. I don't ski, but there appeared to be a lot of skiable terrain in the Gibson Lake Basin. If you are looking for an easy snow climb fairly close to Denver, Colorado, with reasonable statistics I would recommend the Whale Tail Couloir.
Photos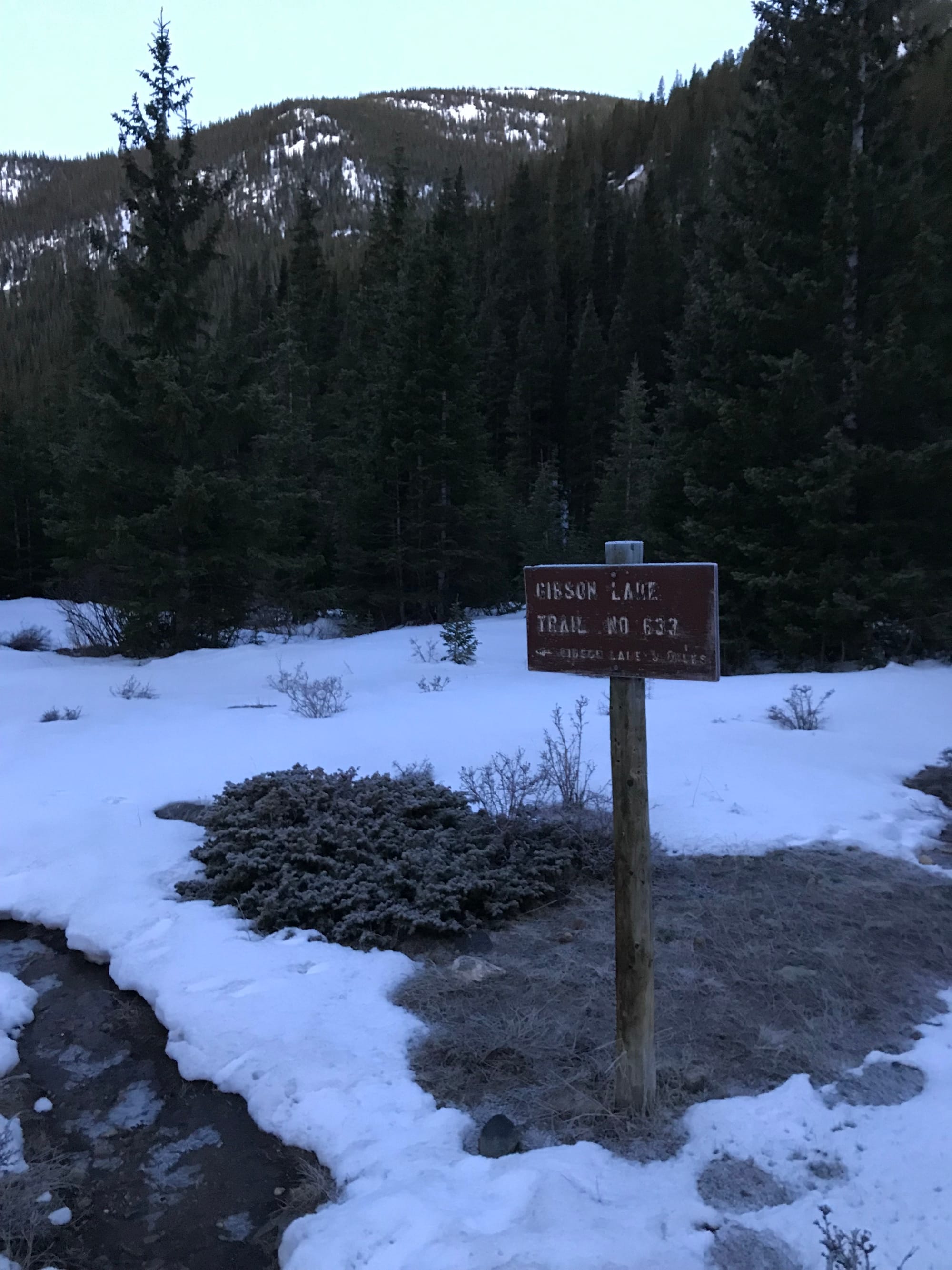 Trailhead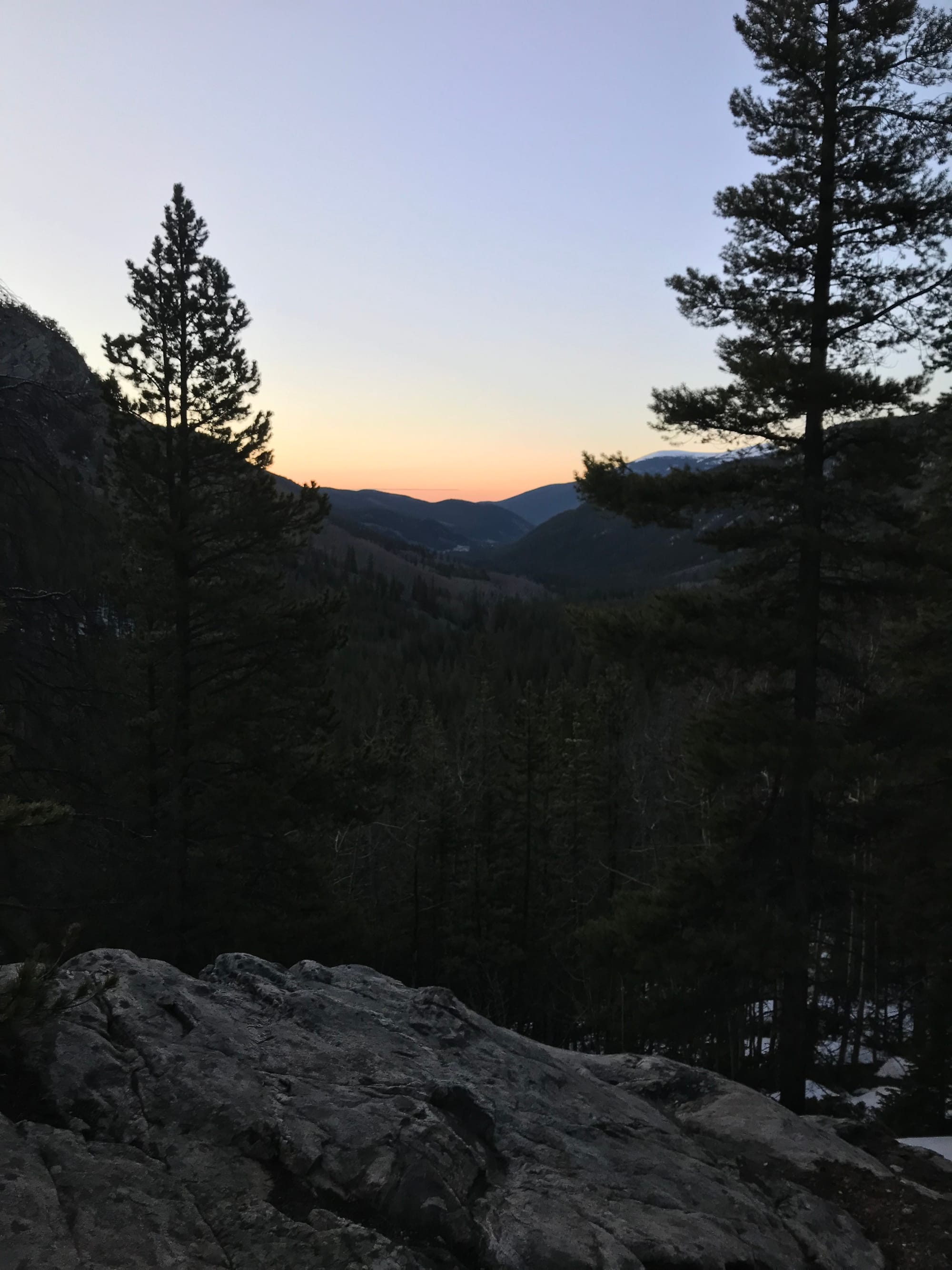 Sunrise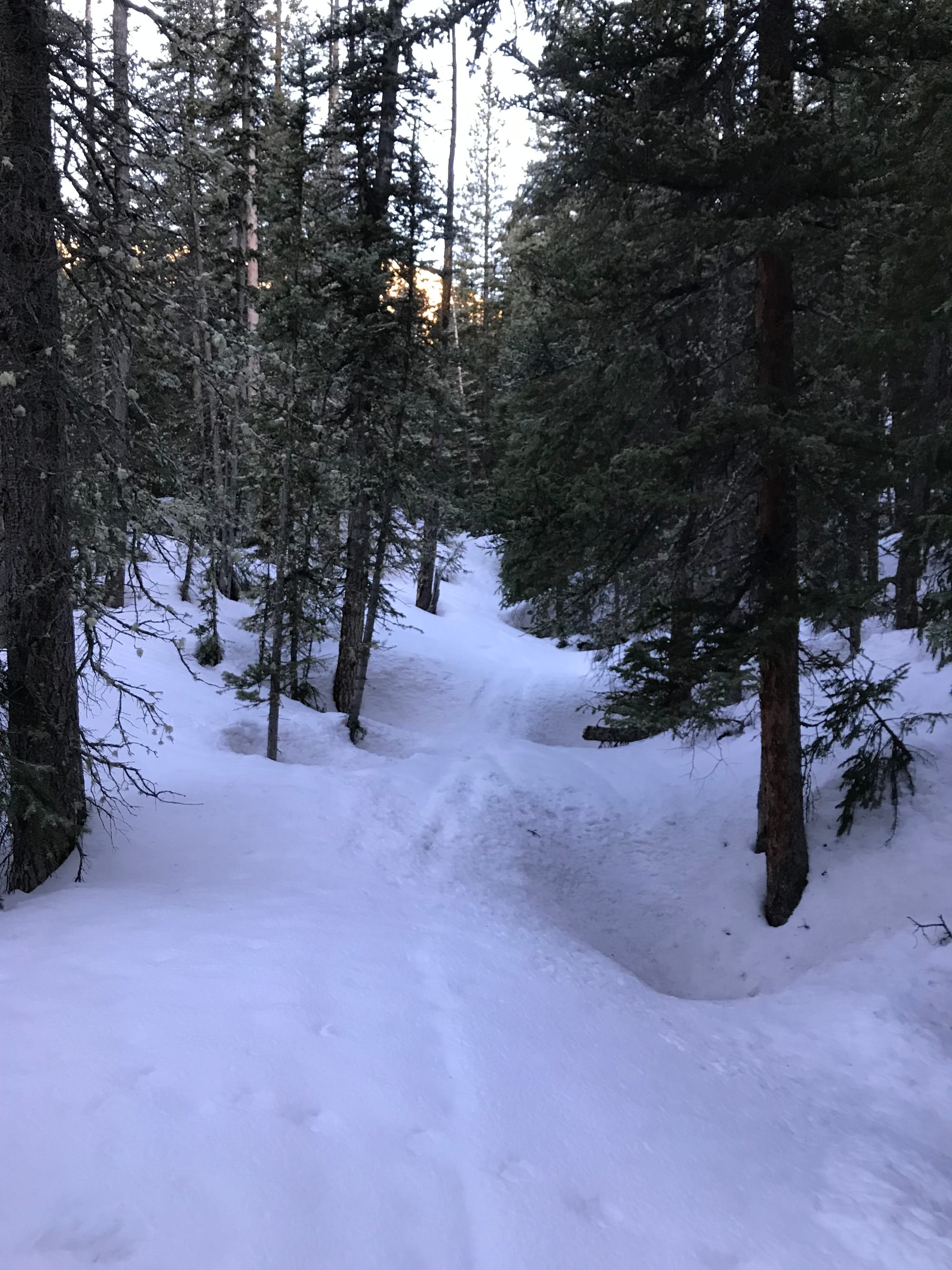 Trail Conditions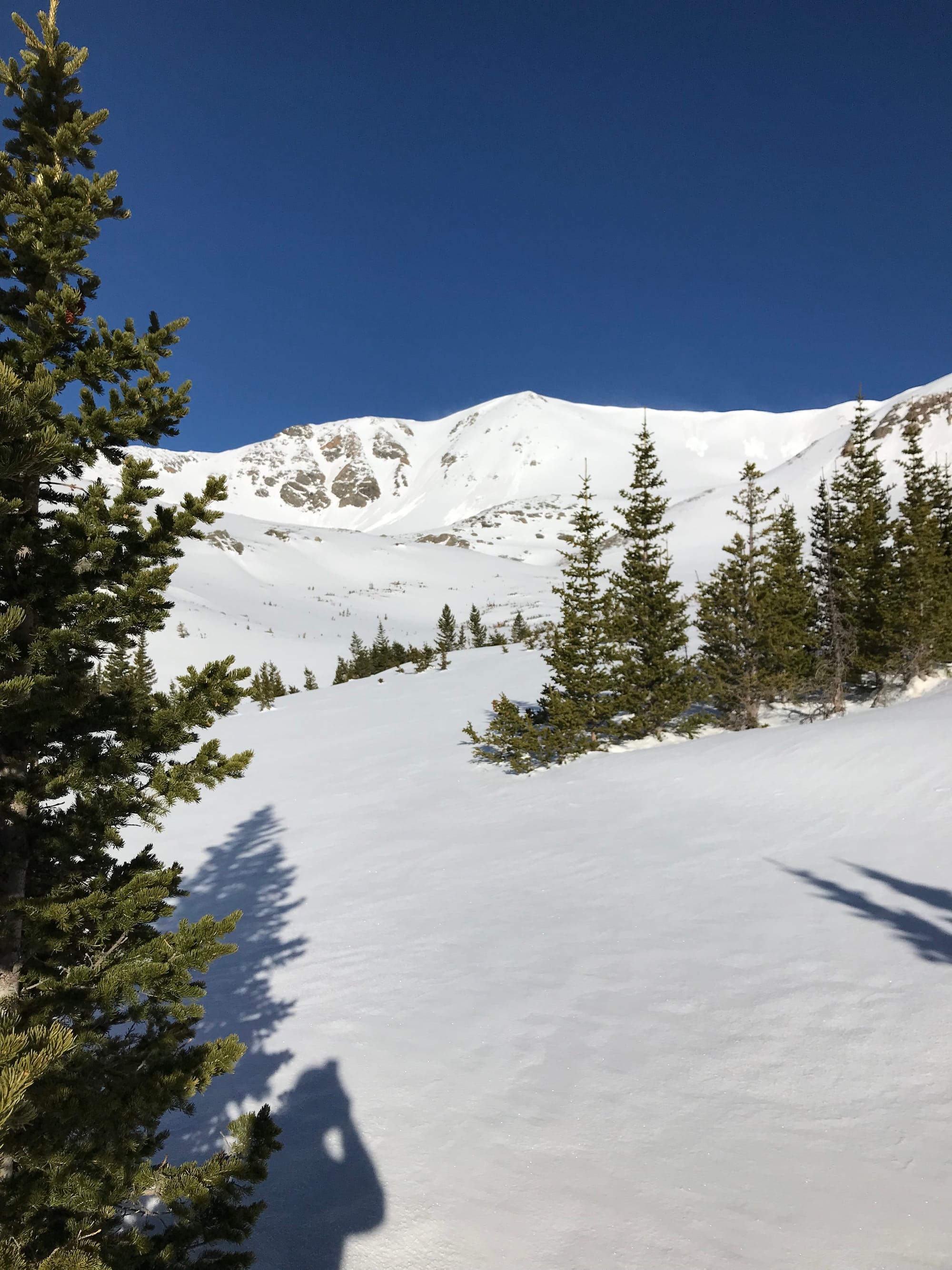 Whale Peak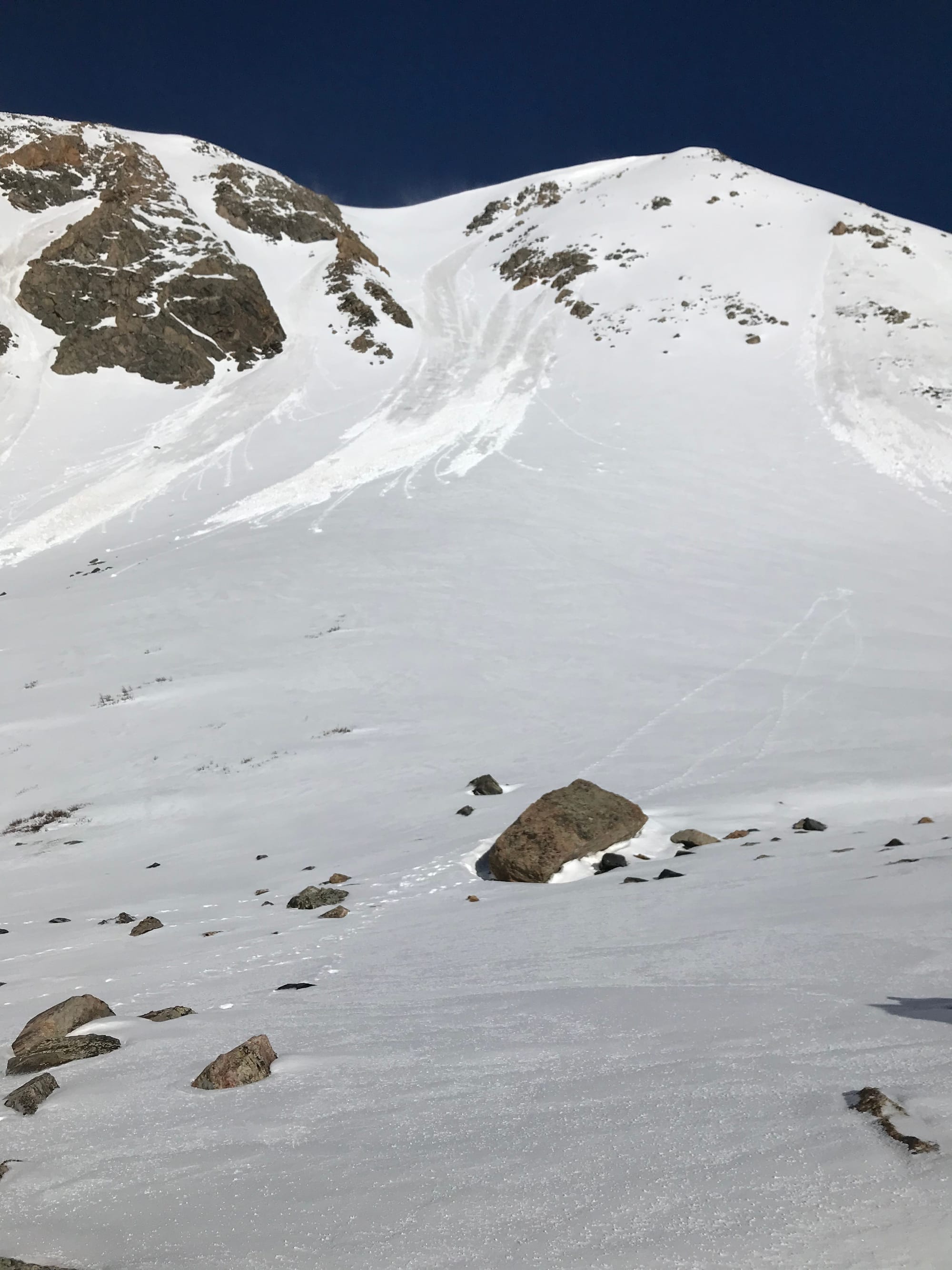 Whale Tail Couloir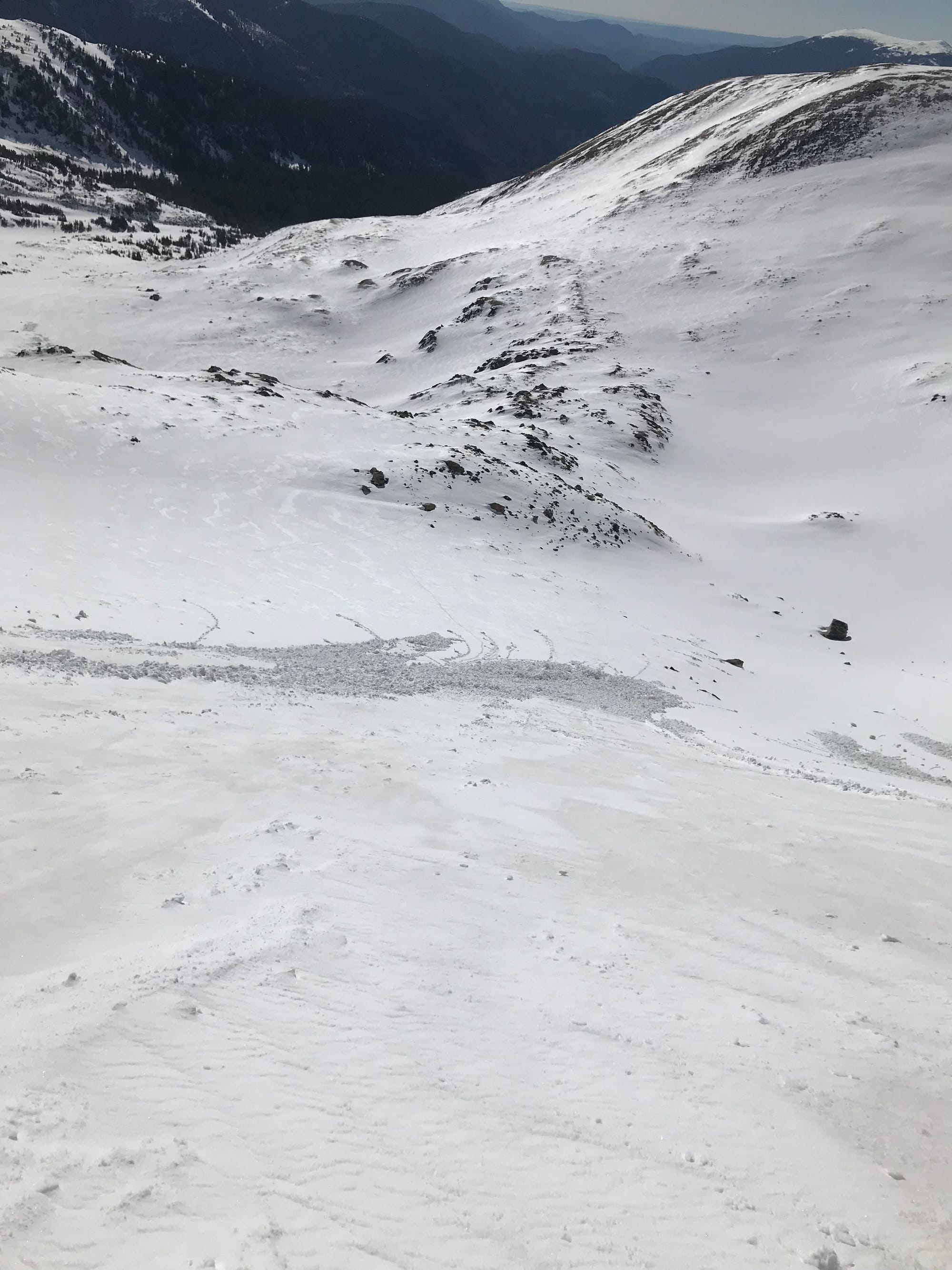 Looking down approximately one-third of the way up.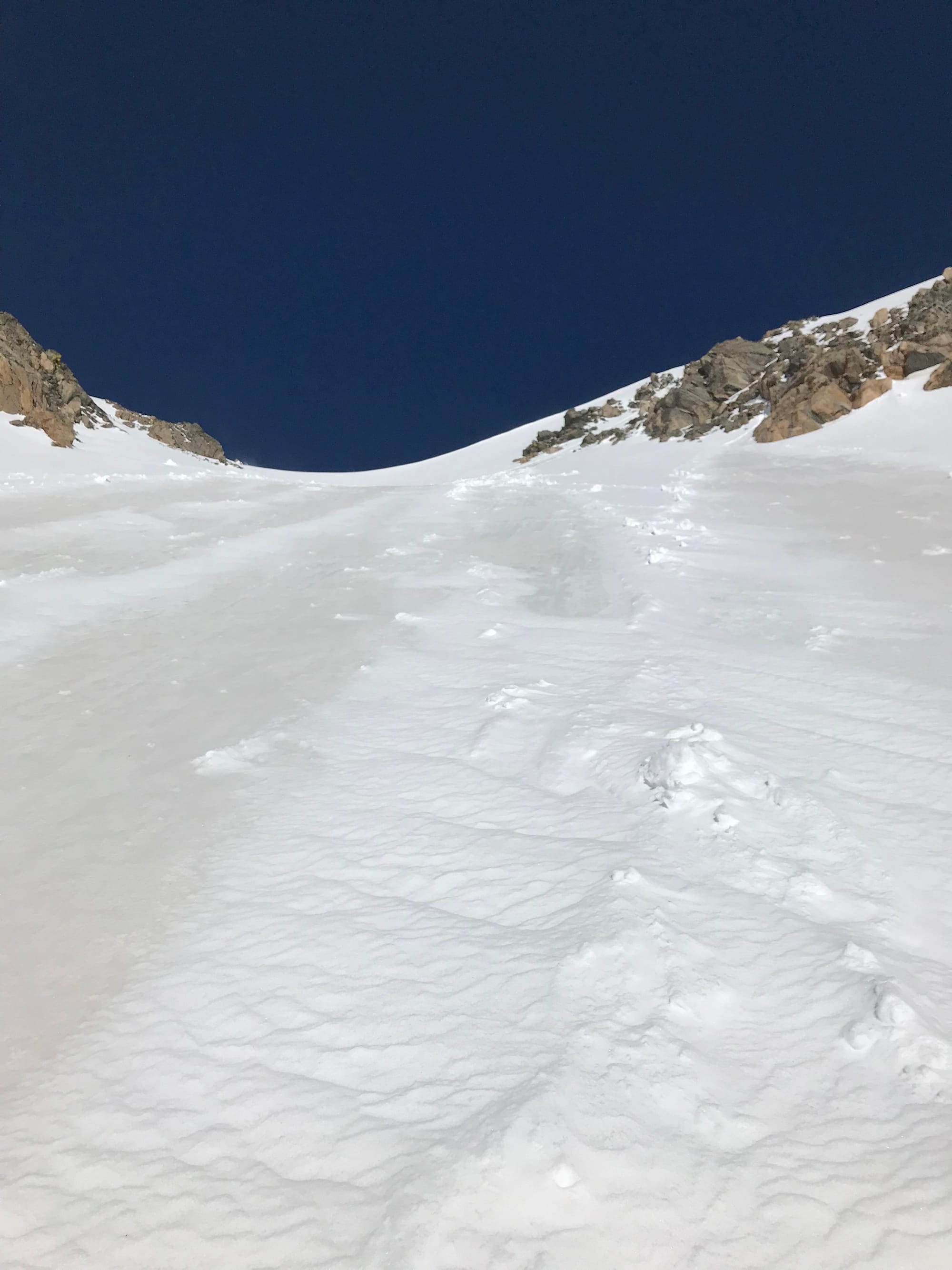 Looking up approximately one-third of the way up.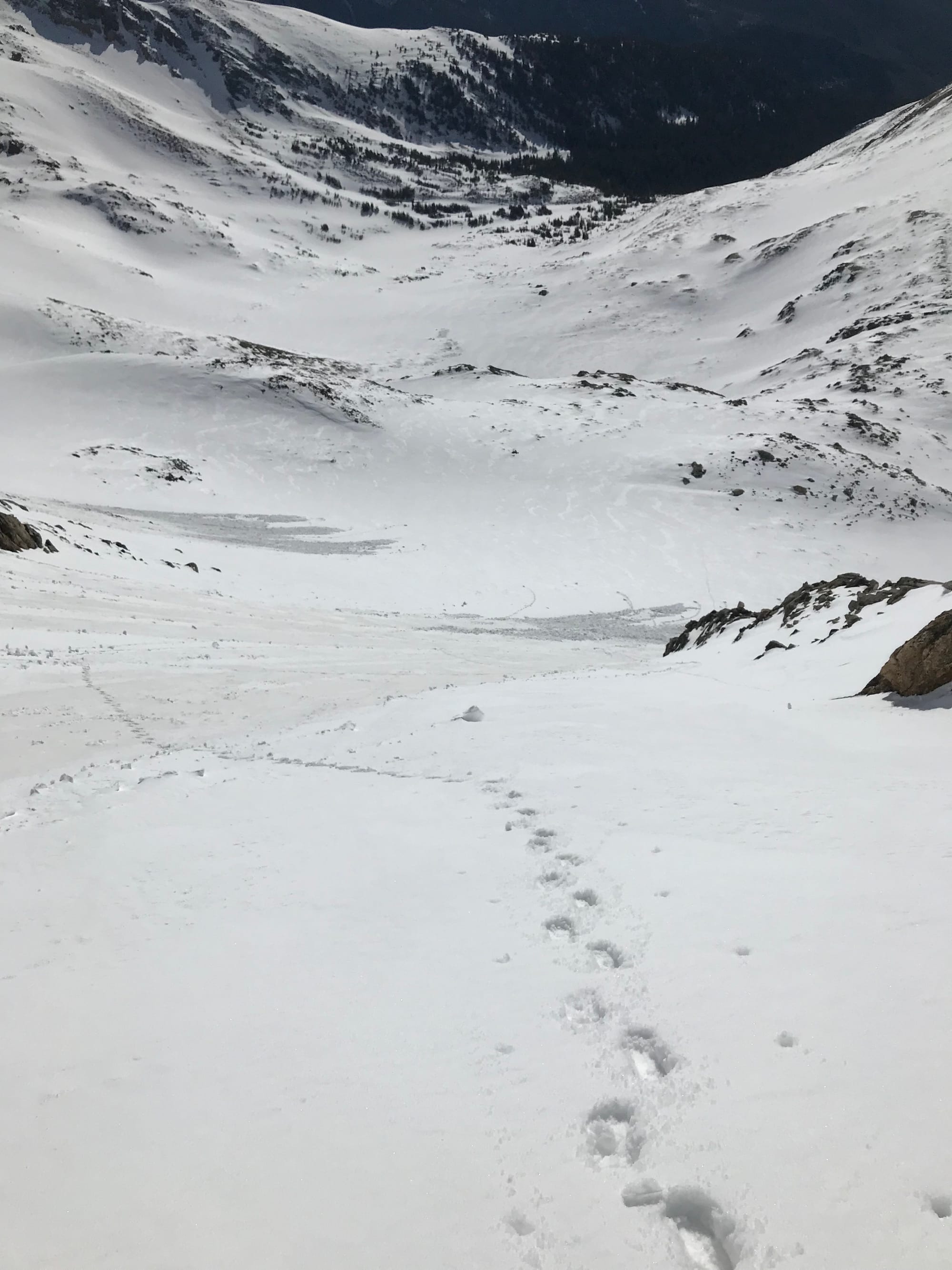 Looking down approximately two-thirds of the way up.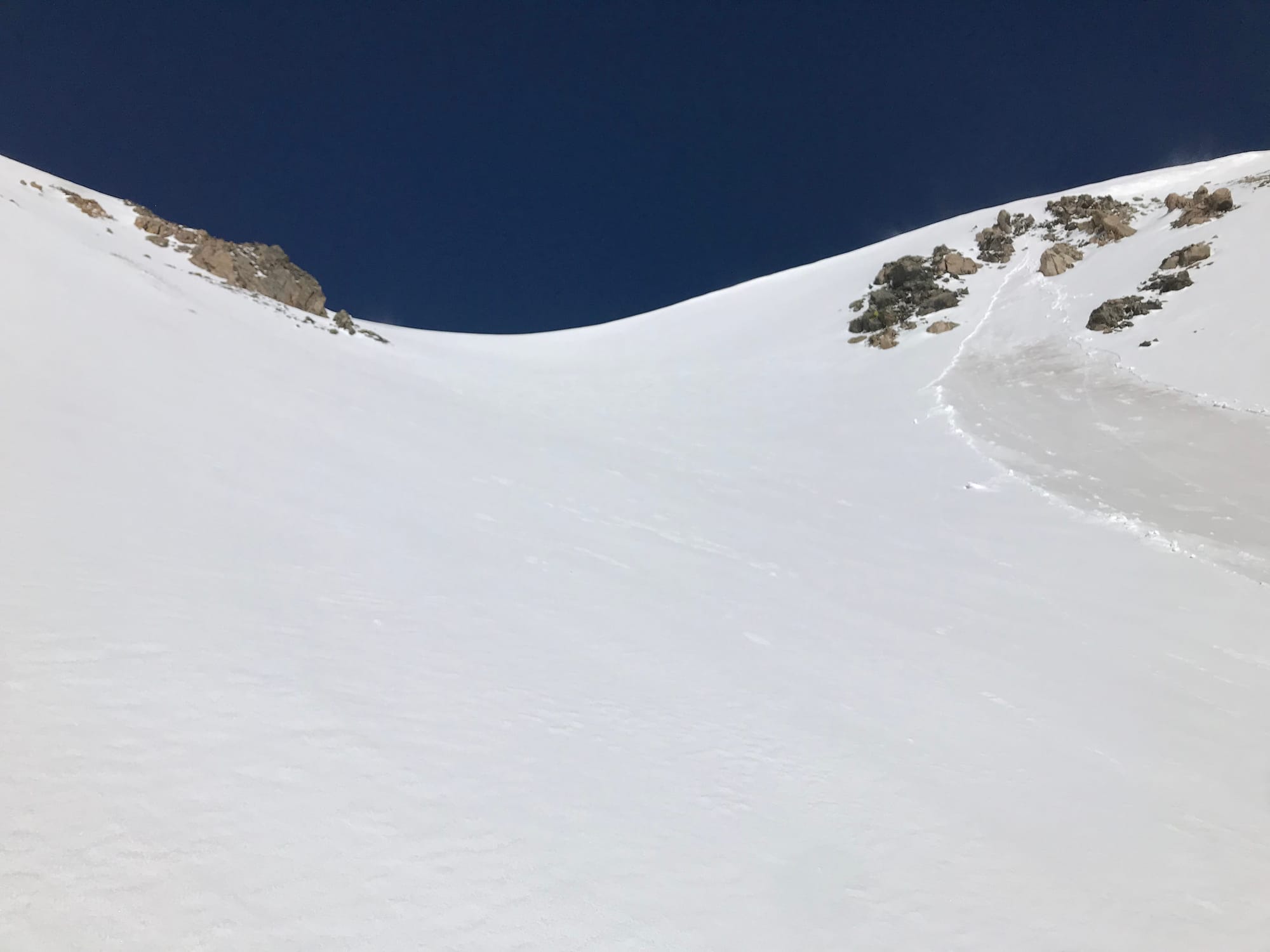 Looking up approximately two-thirds of the way up.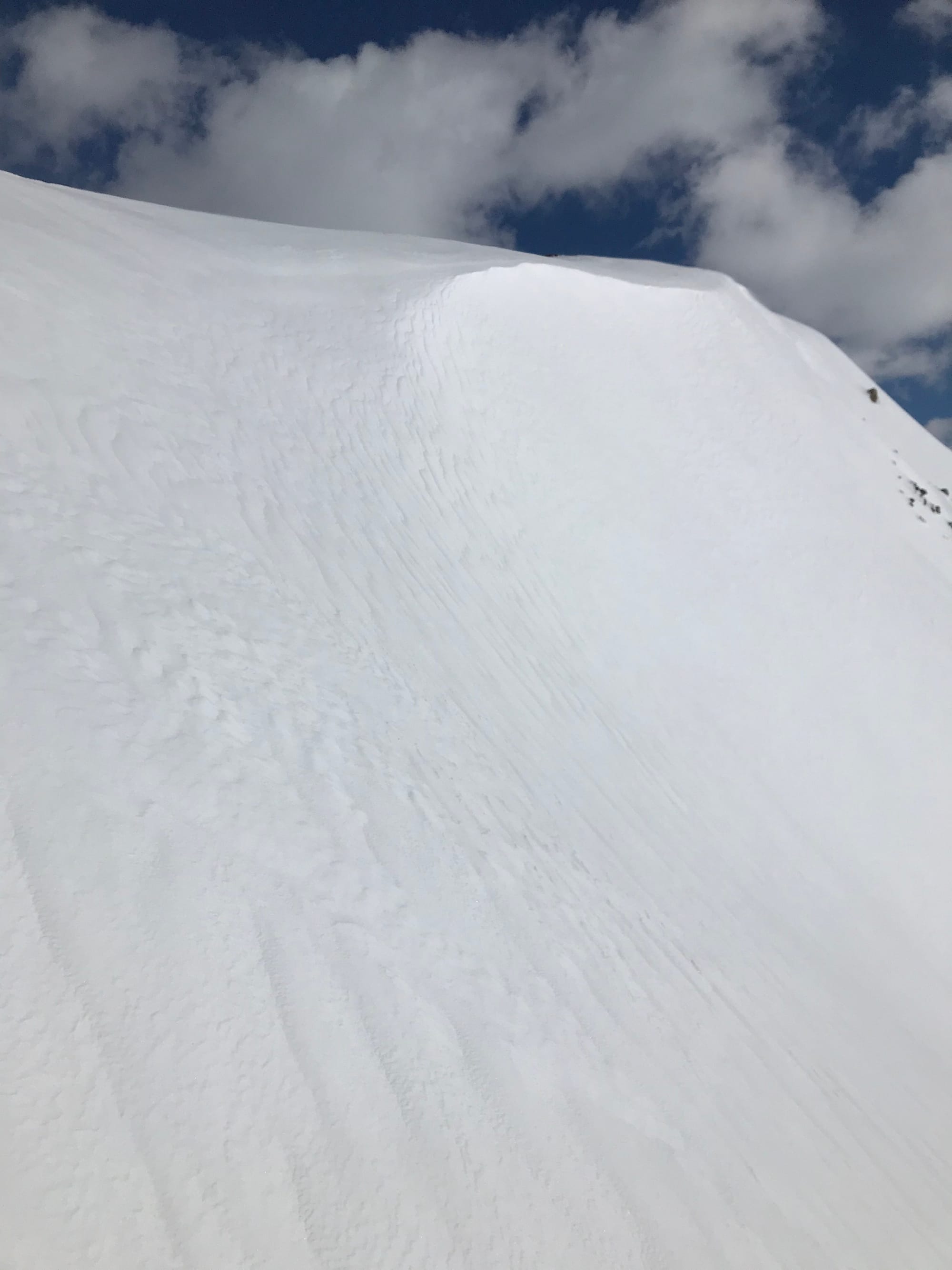 The top of Whale Tail Couloir.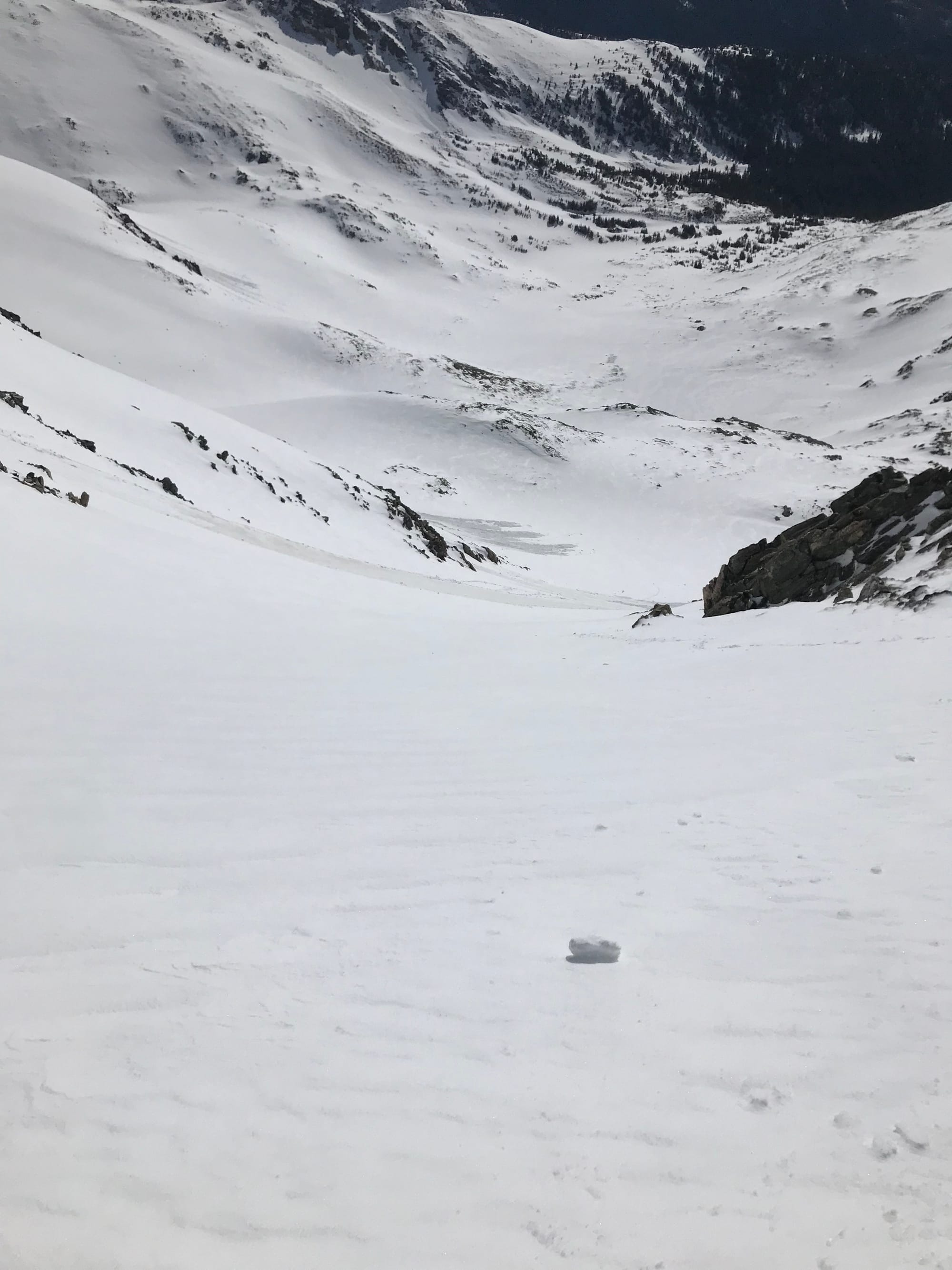 Looking down the Whale Tail Couloir.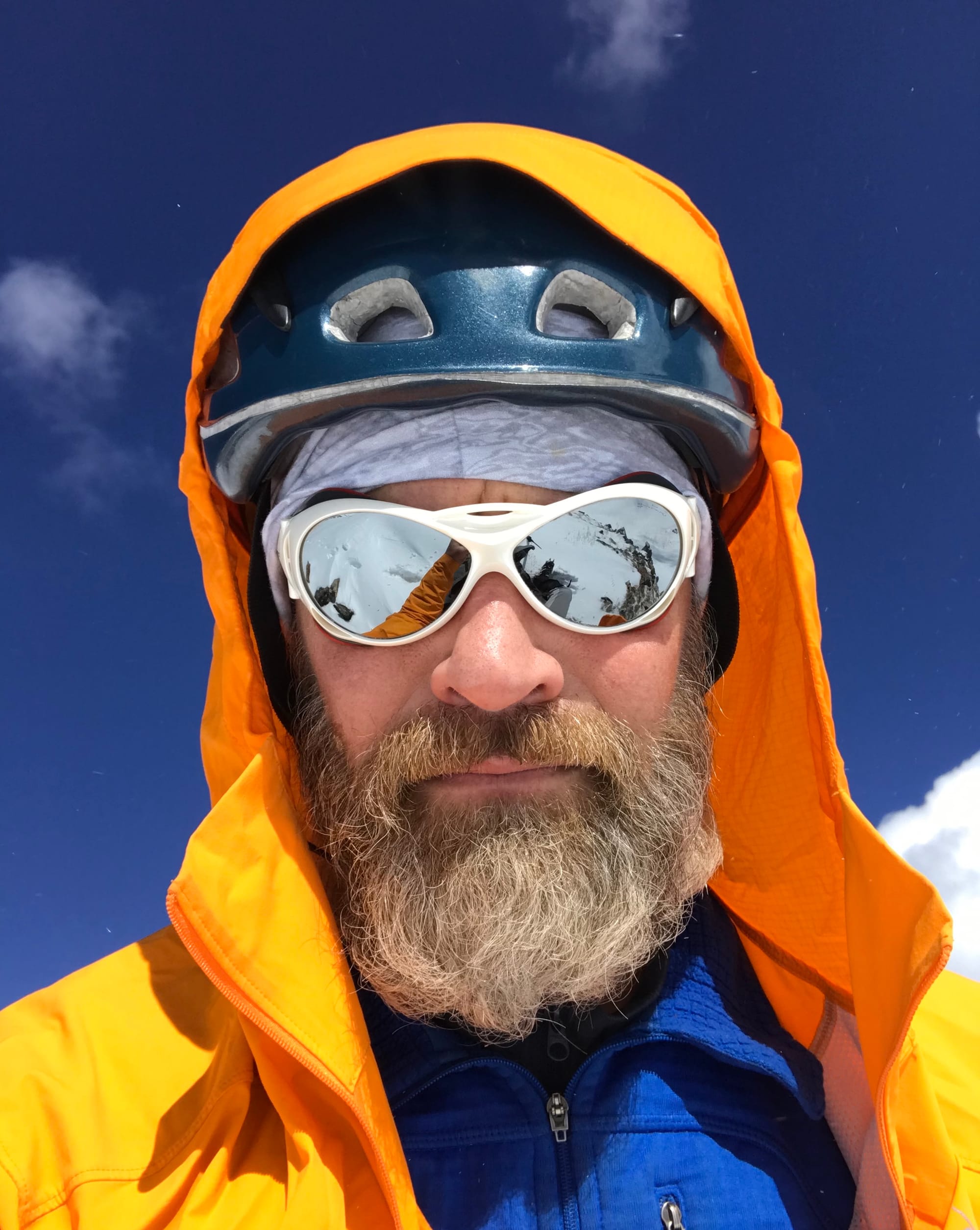 Summit Photo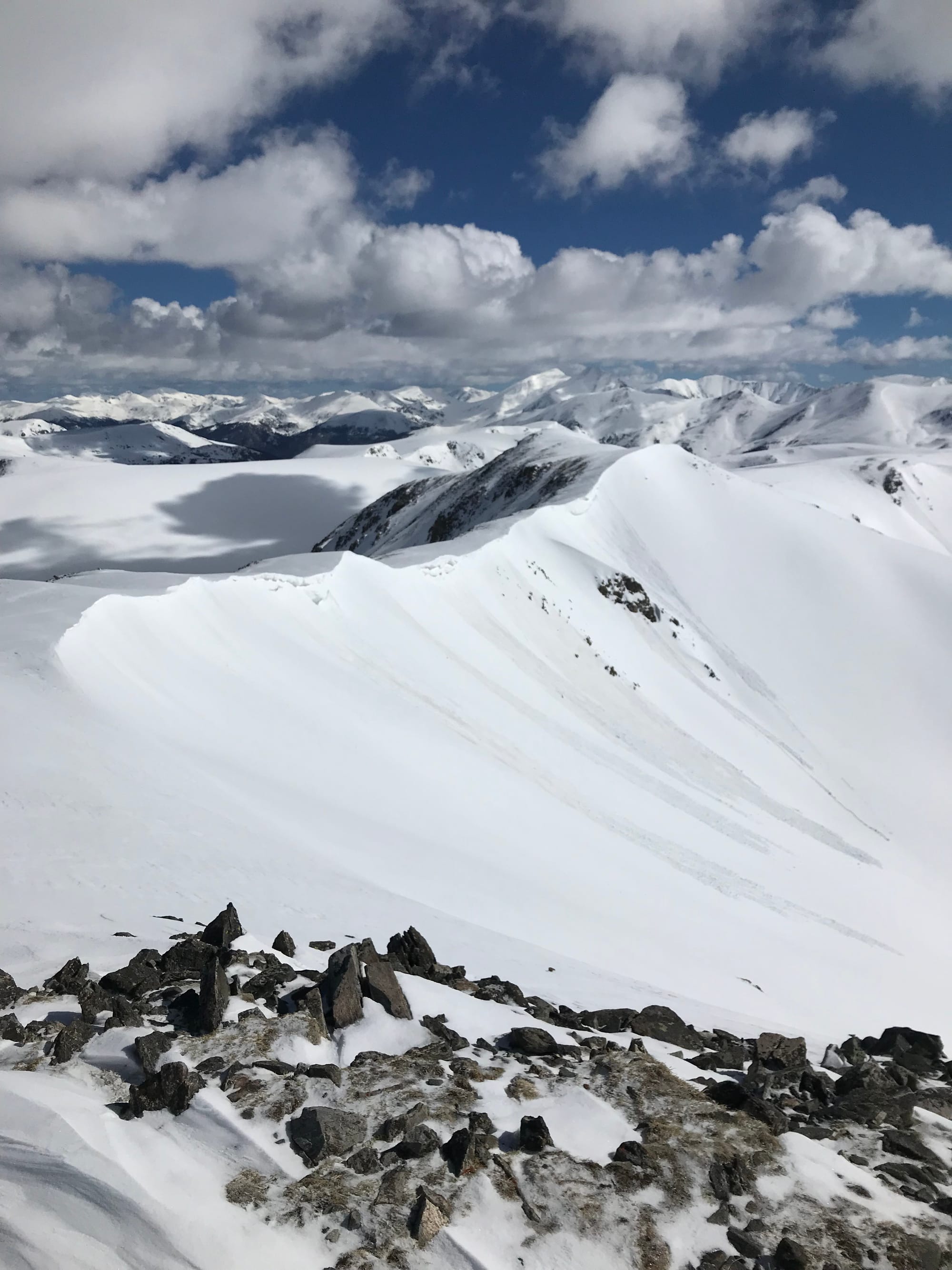 Grays Peak and Torreys Peak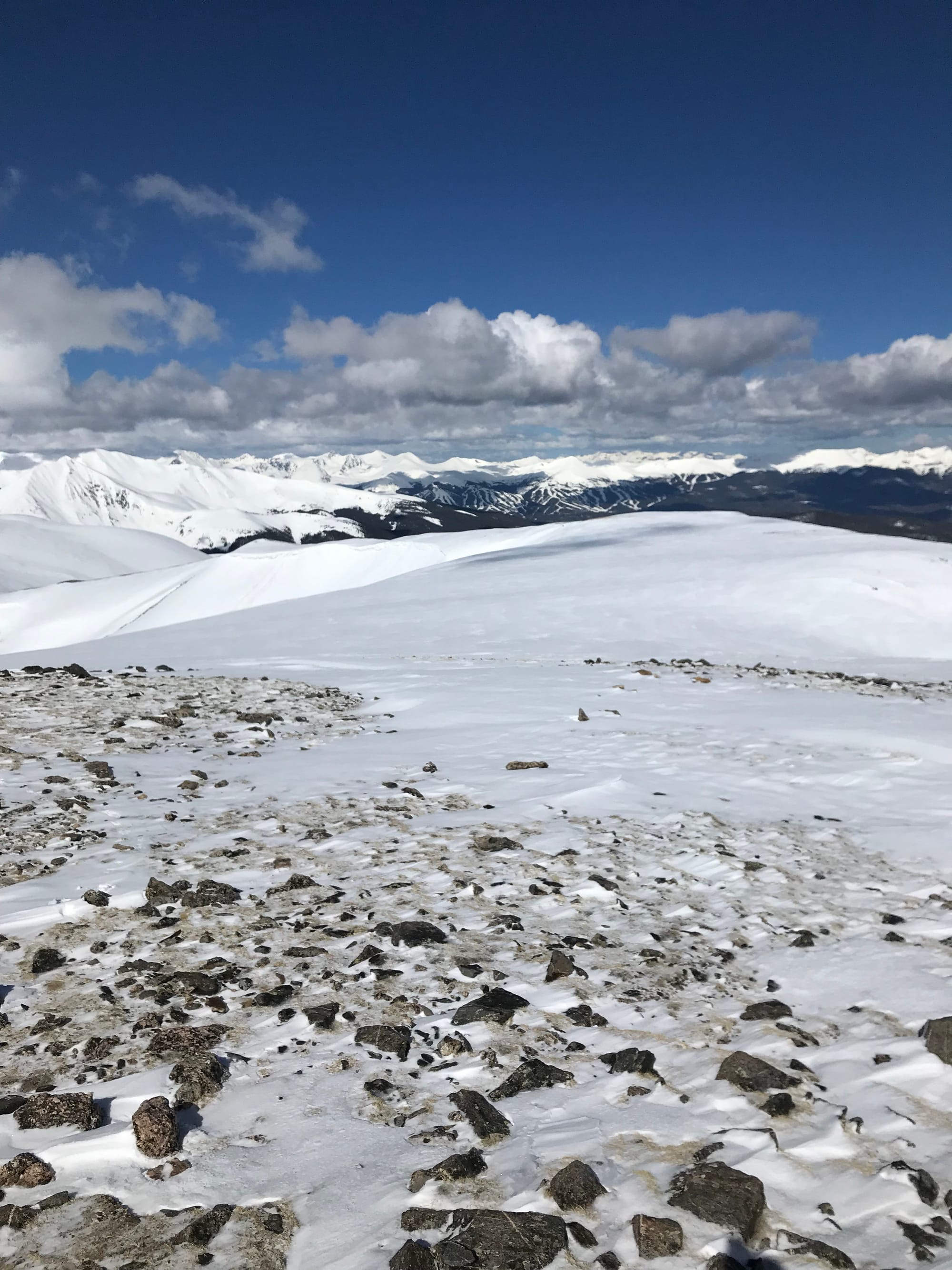 Breckenridge Ski Resort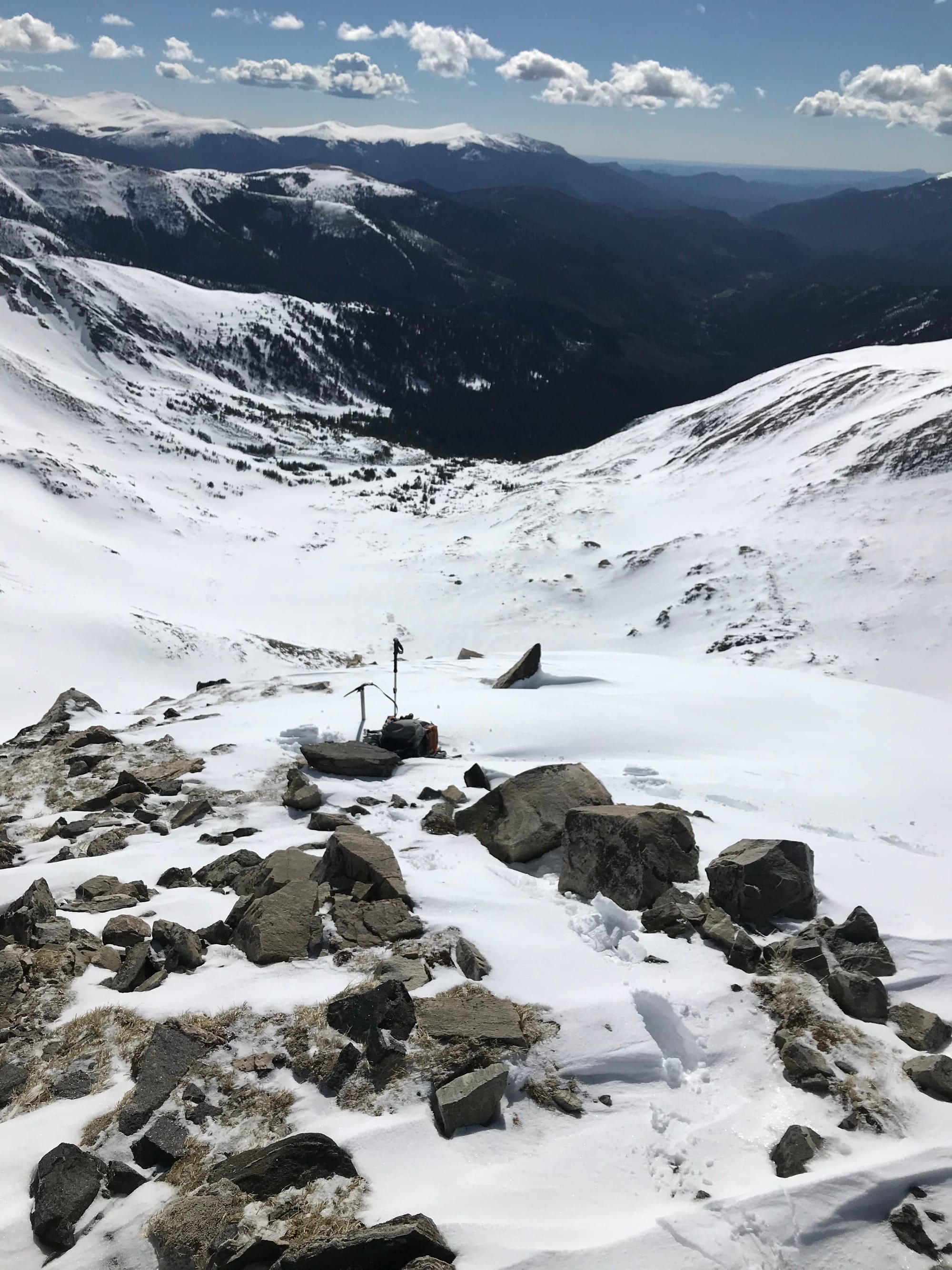 Gibson Lake Basin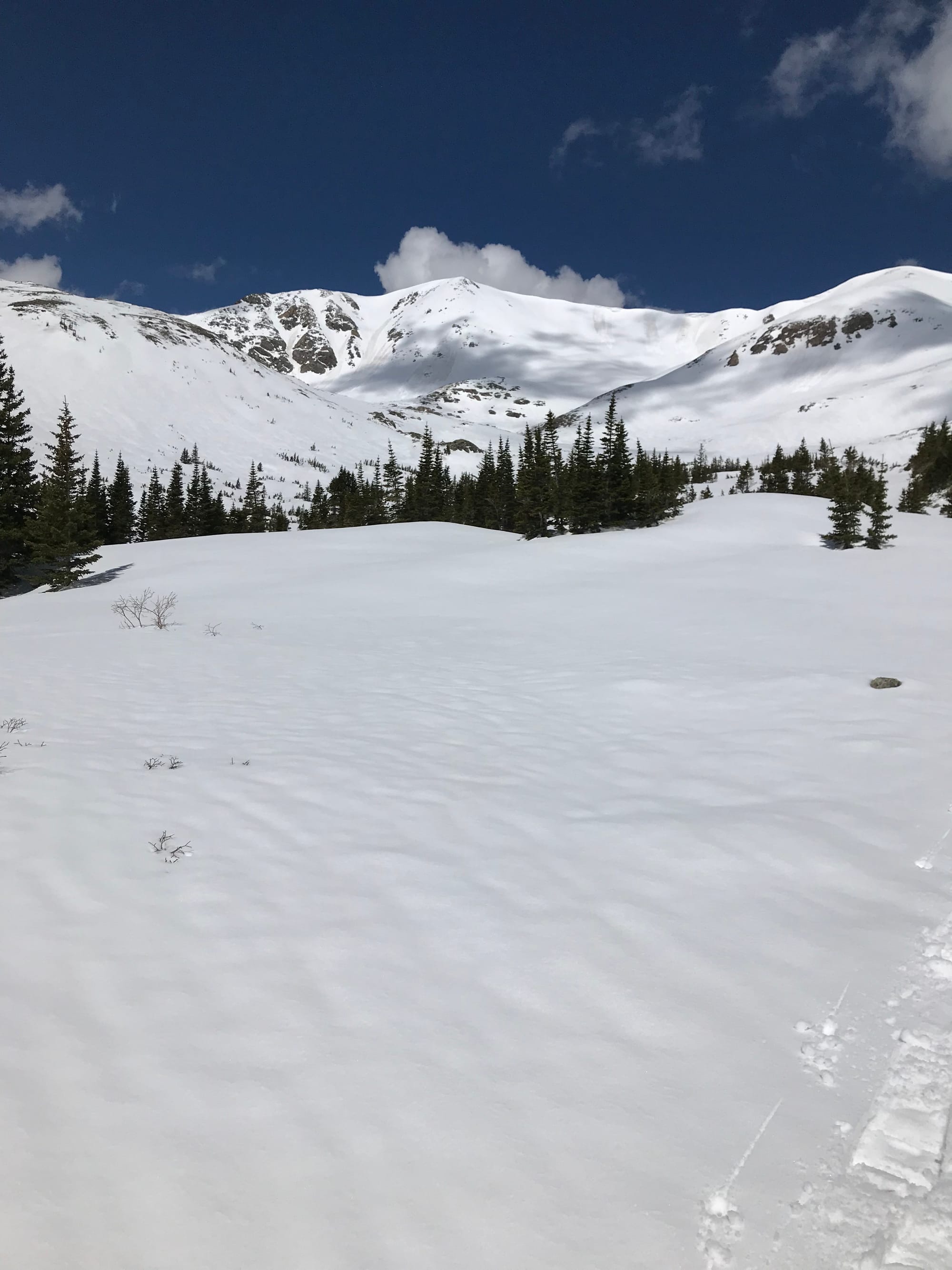 Whale Peak on the hike out.