Statistics
Date - 06/21/2019
Elevation - 13,933'
Route - Hopeful Couloir
Miles - 6.5
Elevation Gain - 4,420'
ACME Mapper - Link
CalTopo - Link
Description
I climbed the Hopeful Couloir to Mount Hope. Mount Hope is a Colorado Centennial Peak with an elevation of 13,933'. I started on the south side of the mountain at the Sheep Gulch Trailhead and hiked a fairly steep and relentless trail to Hope Pass at 12,500'. It is a heavy year for snow pack in Colorado, but I was able to avoid most of the remaining snow on the trail all the way to the pass. The trail was generally dry with the exception of a few creek crossing. From Hope Pass, I did a descending traverse to the northwest and dropped about 300' to reach the base of the Hopeful Couloir. The Hopeful Couloir is on the northeast side of the peak and faces Little Willis Gulch. The snow climb is approximately 1,600' and starts out fairly easy. As you gain elevation the grade increases gradually with a moderately steep finish if you stay to the right. Cornices can threaten the route on climber's right. Snow conditions were good the entire morning. From the top of the couloir there is a short and flat hike west to the summit. It was windy on top where I rested, ate, hydrated, and took some photos.
I was going to descend the east ridge back to Hope Pass, but there were large snowfields remaining on the southeast aspect of the mountain that I was able to glissade back to the trail in Sheep Gulch. This saved me some time and shorted the descent. I left Highlands Ranch, Colorado, at 2:30 and was hiking by 5:25. It took me 1 hour and 55 minutes to reach Hope Pass at 7:20. The descending traverse was only 35 minutes from the pass and I was at the base of the snow climb at 7:55. I took a bit of a longer break while I geared up and made the summit at 9:50 or 1 hour and 55 minutes from reaching the base of the snow climb. I spent 25 minutes on the summit and was back at the trailhead by 11:40 making it a 6 hour and 15 minute car-to-car morning hike.
Photos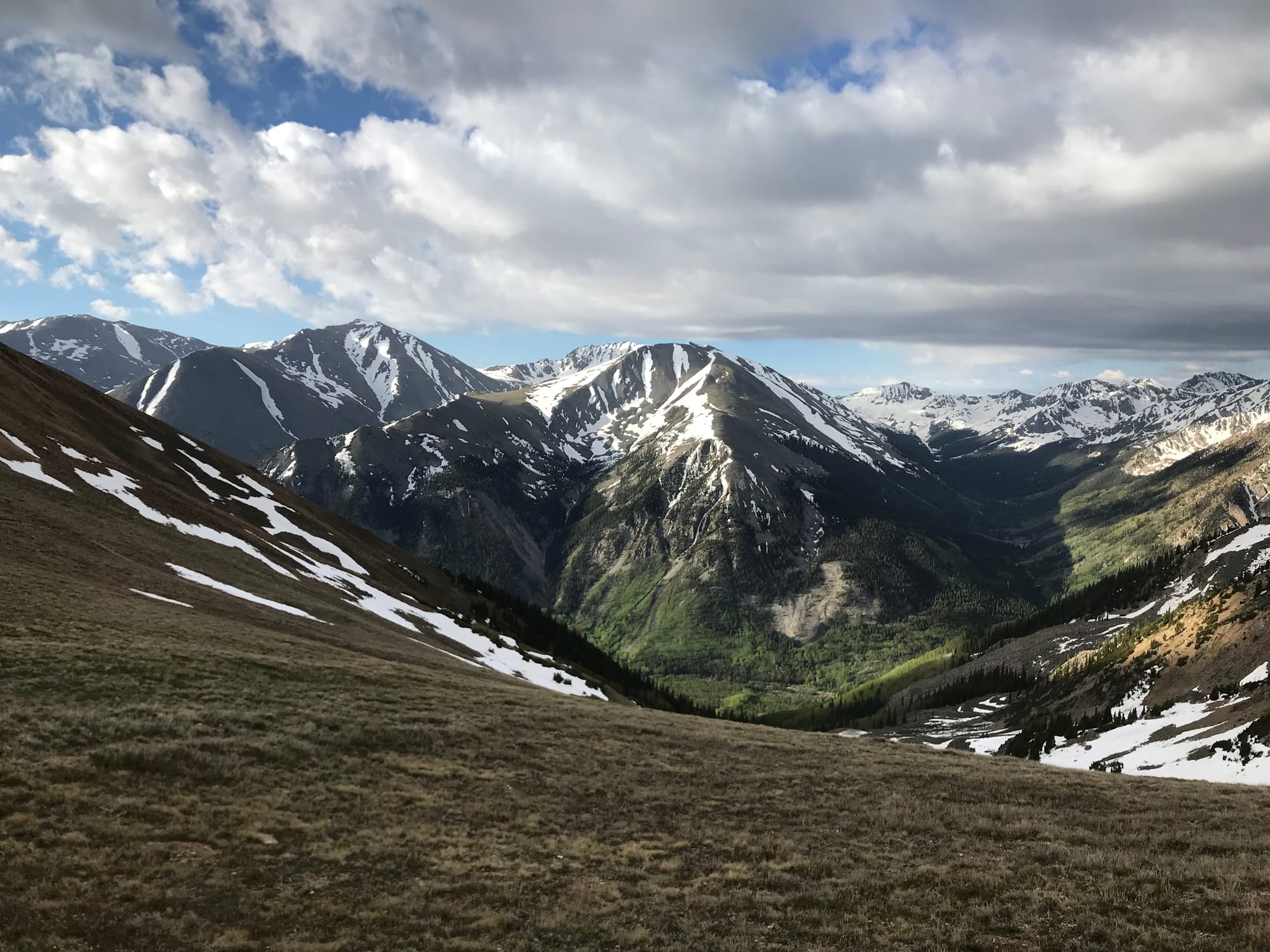 Mount Oxford and Mount Belford across the valley.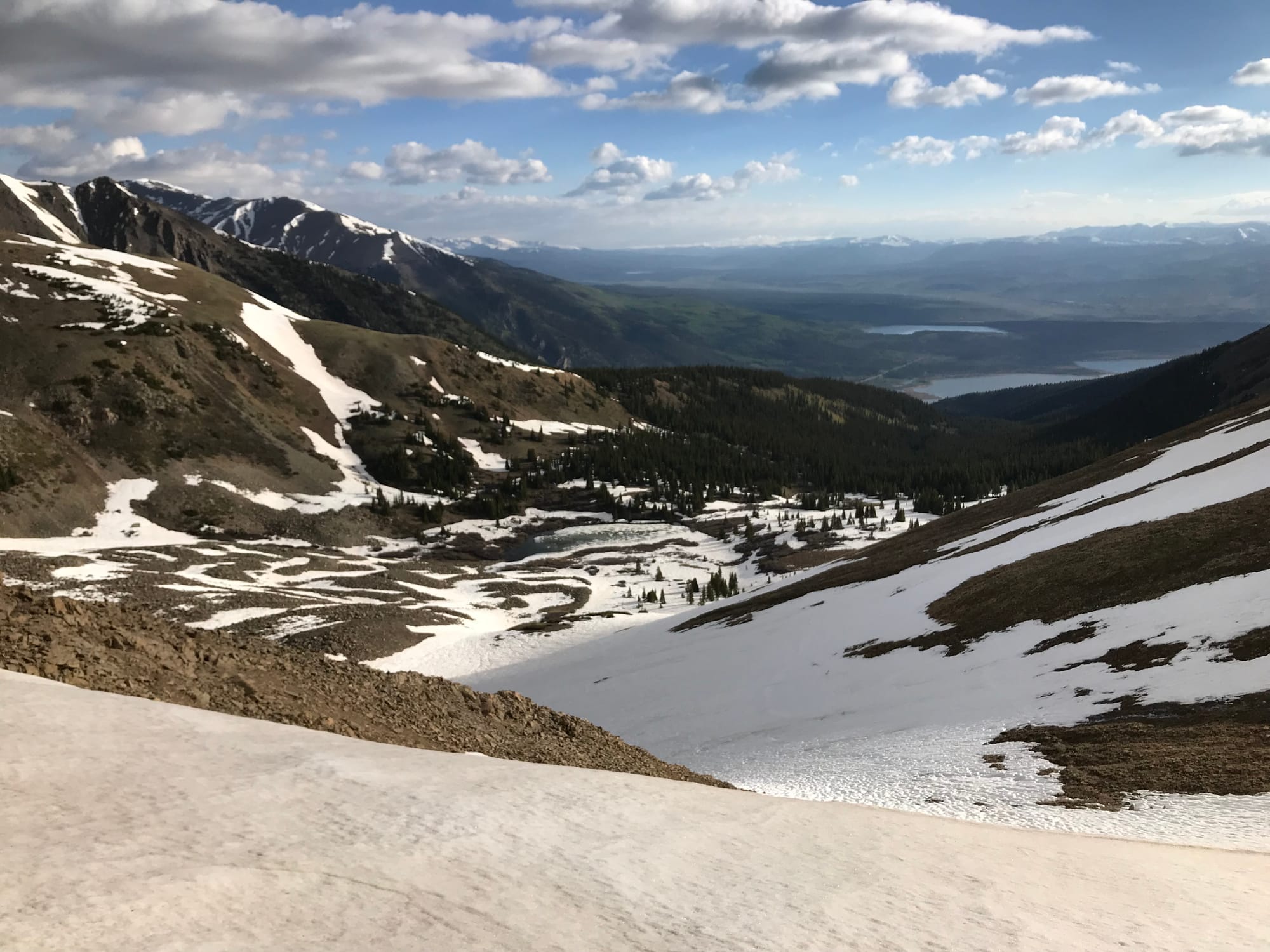 Looking north towards Little Willis Gulch from Hope Pass.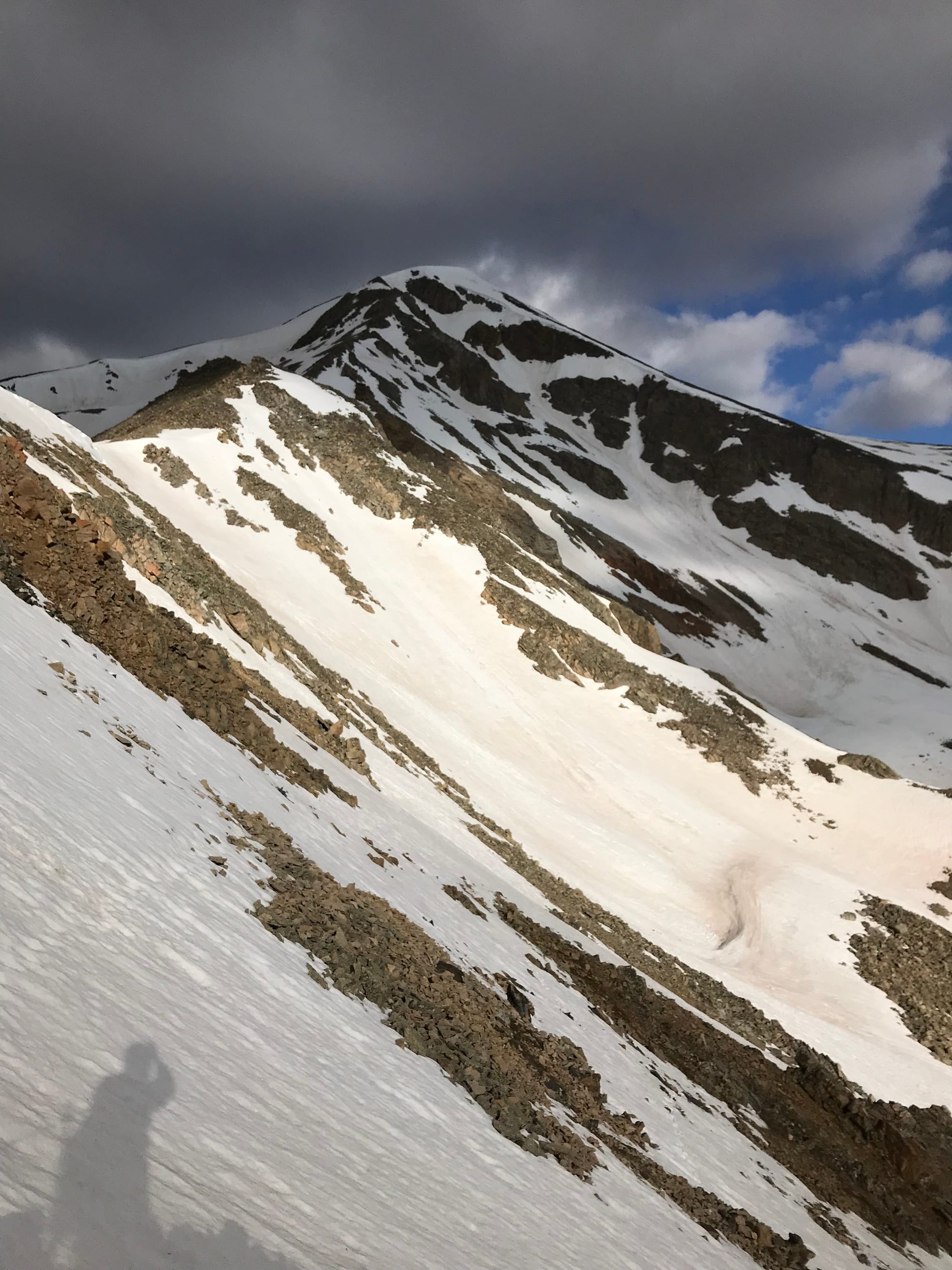 Mount Hope from Hope Pass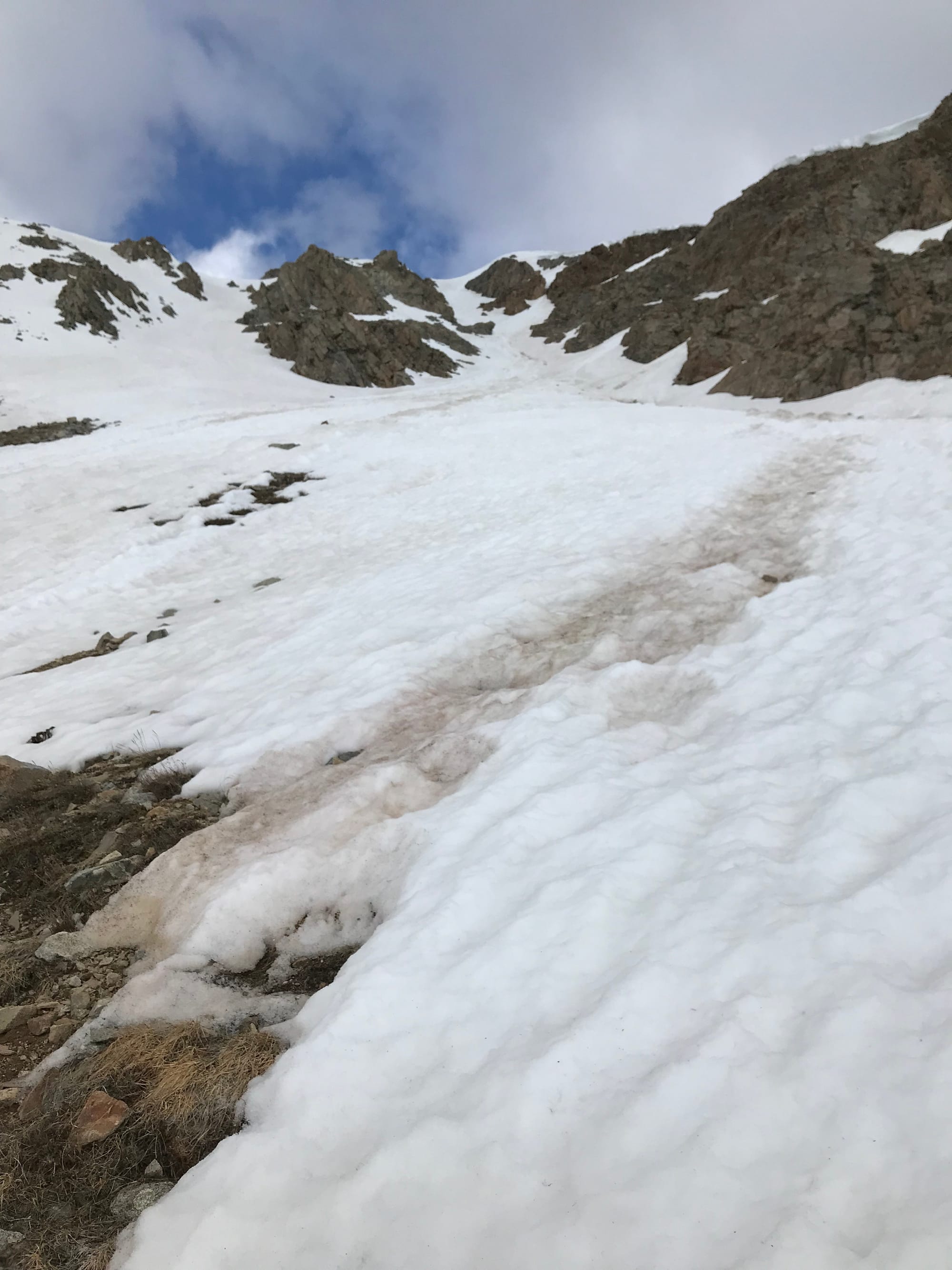 Hopeful Couloir from the base of the snow climb.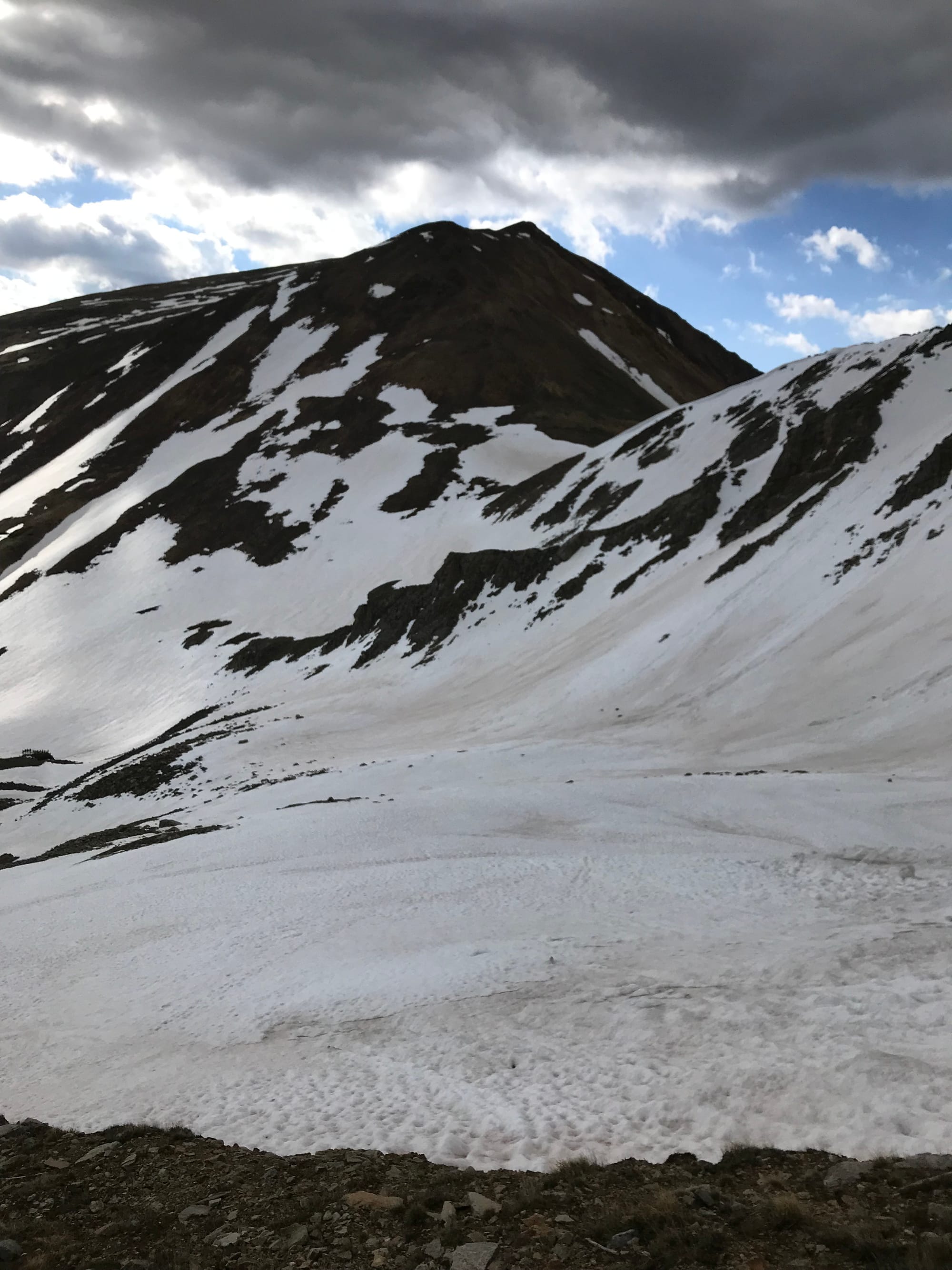 Quail Mountain and Hope Pass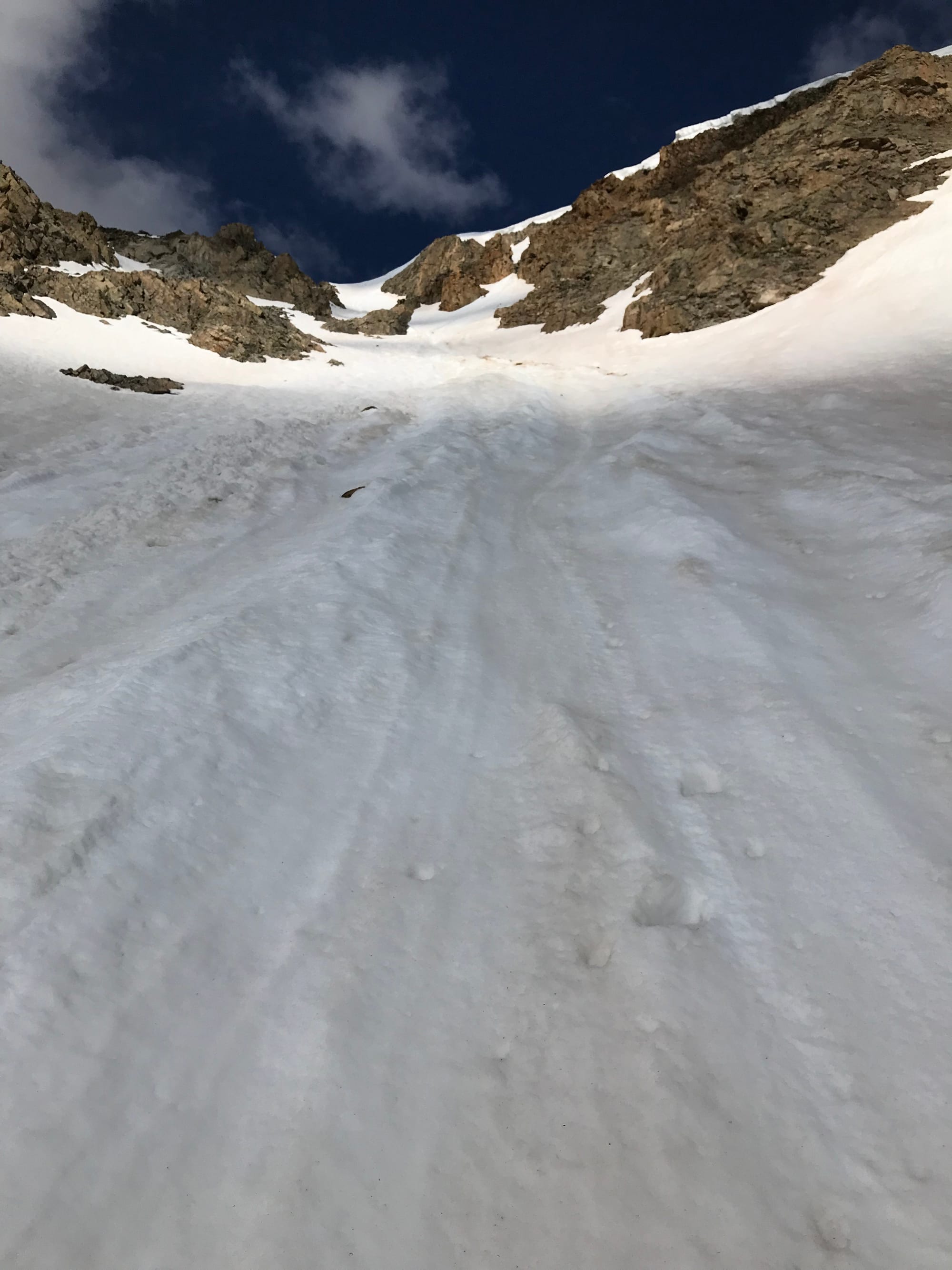 Looking up the couloir after climbing a bit.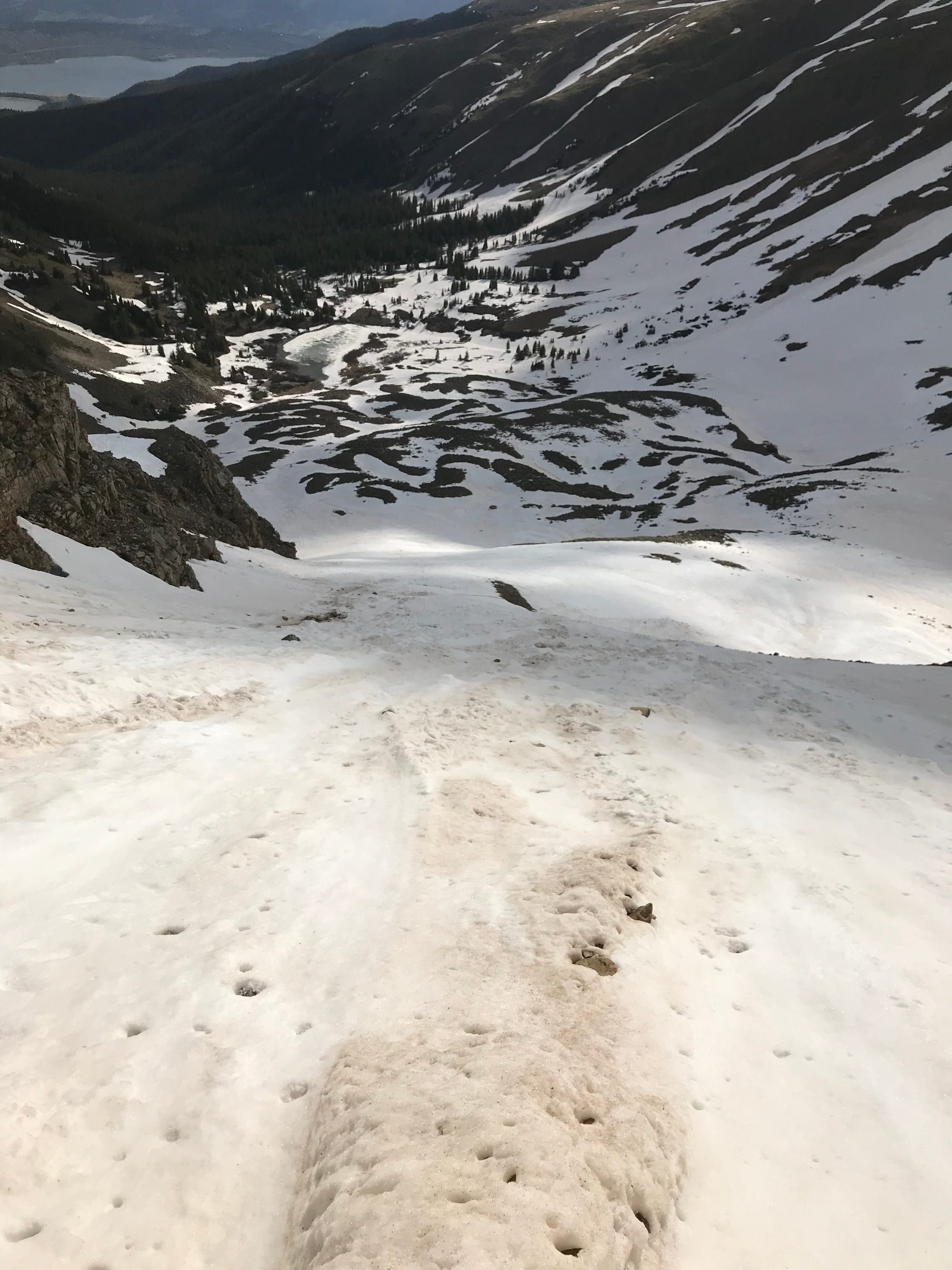 Looking down the couloir after climbing a bit.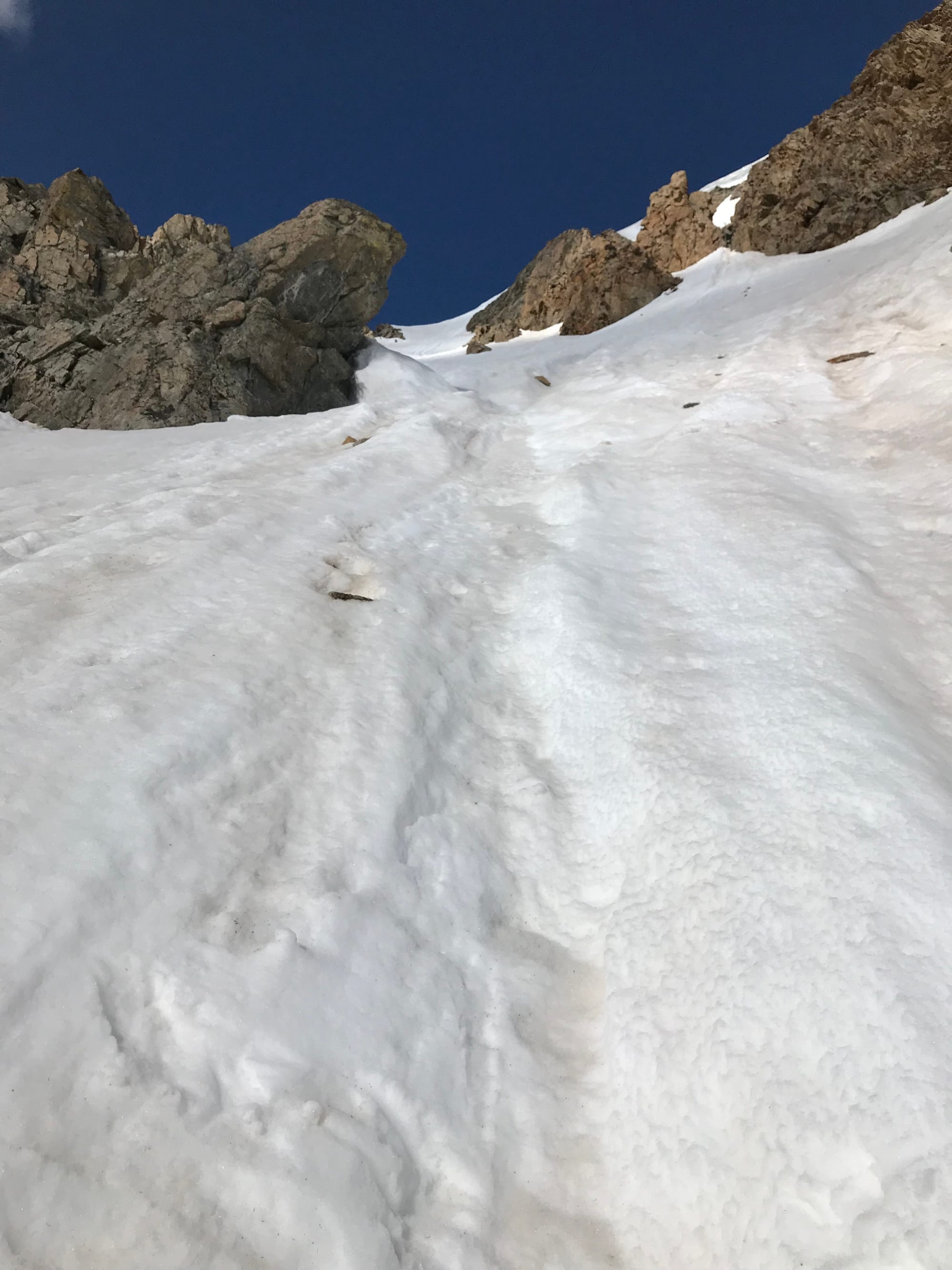 Looking up Hopeful Couloir about half way up.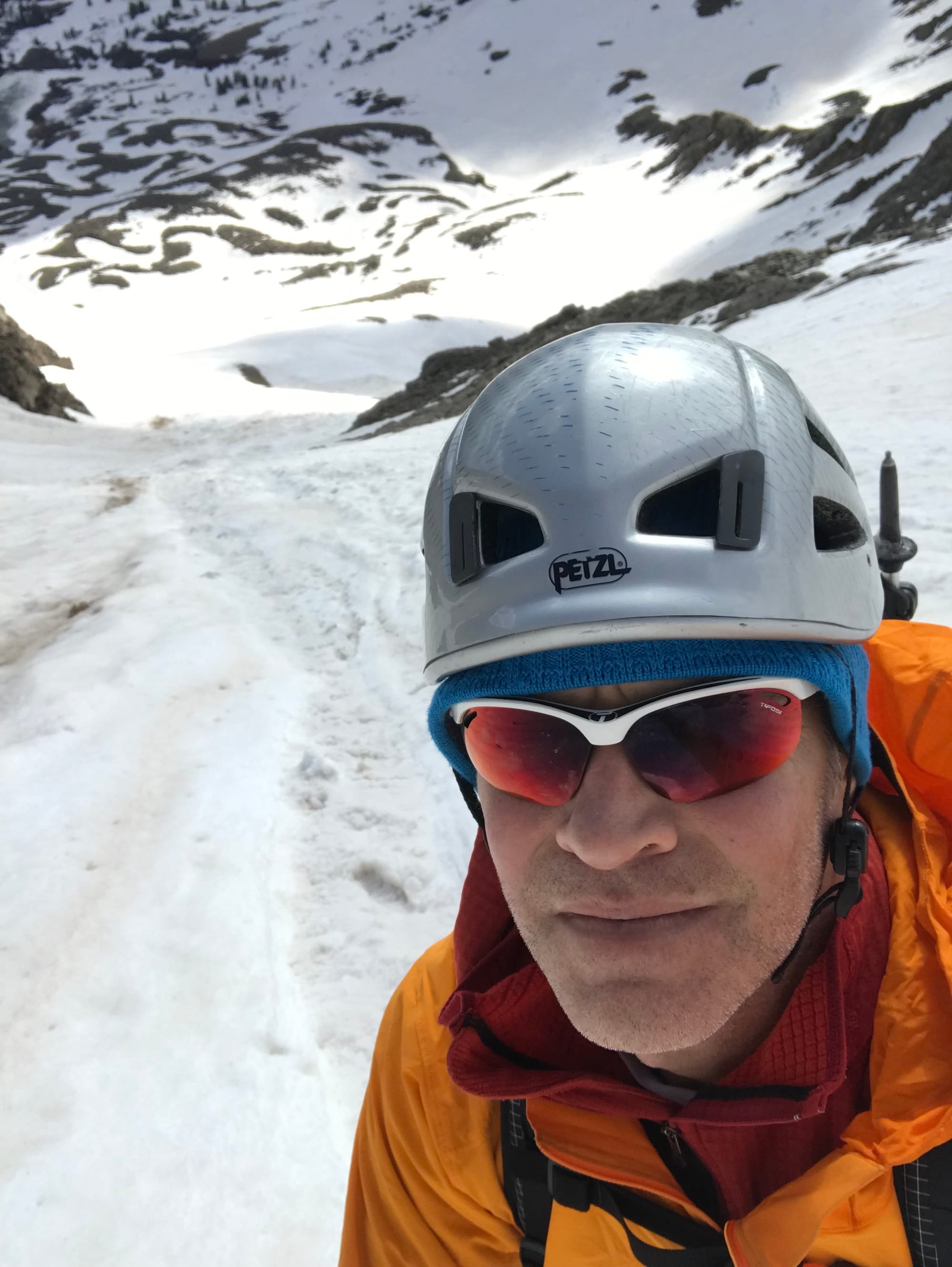 Looking down Hopeful Couloir about half way up.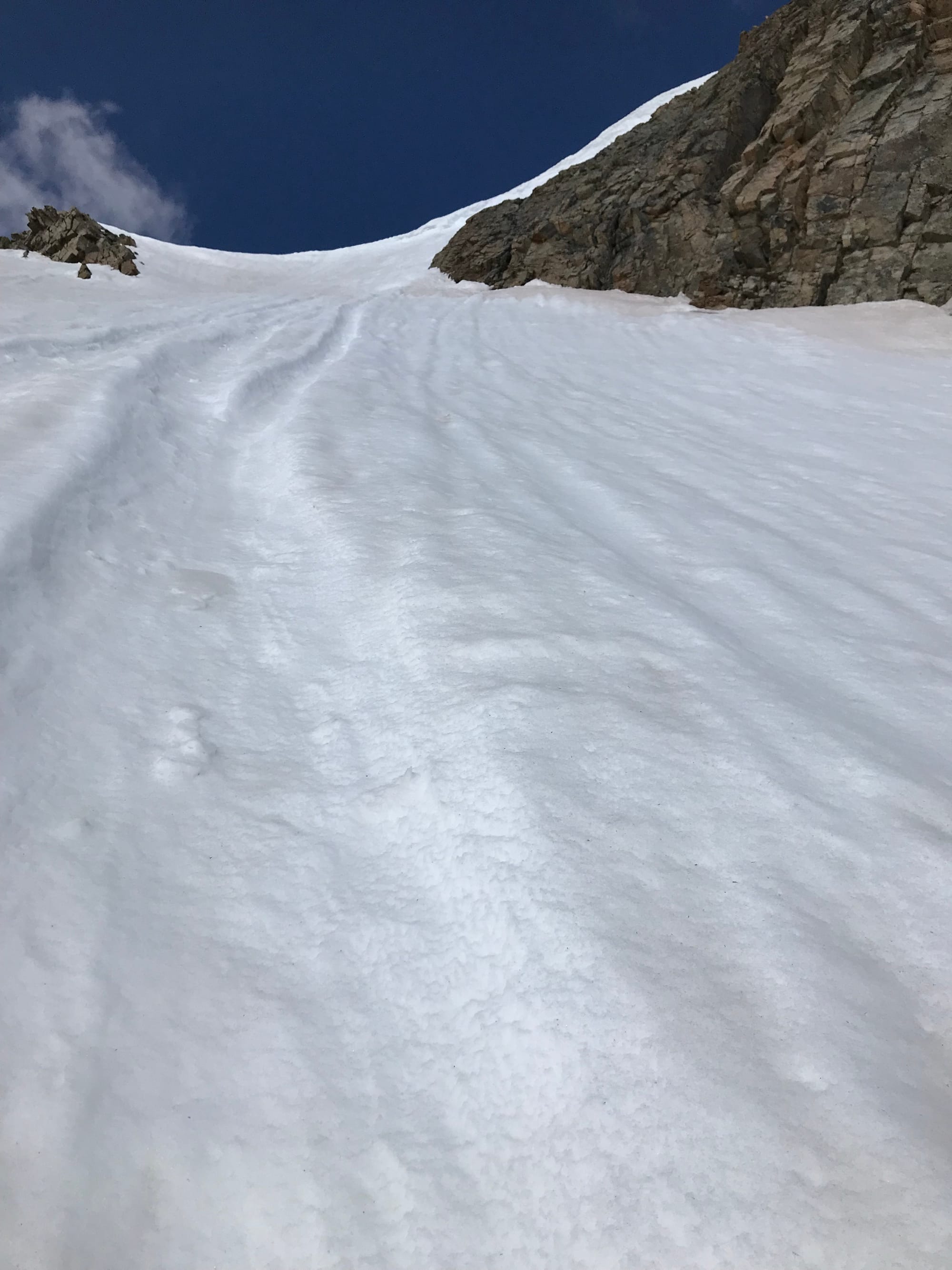 Nearing the top of Hopeful Couloir.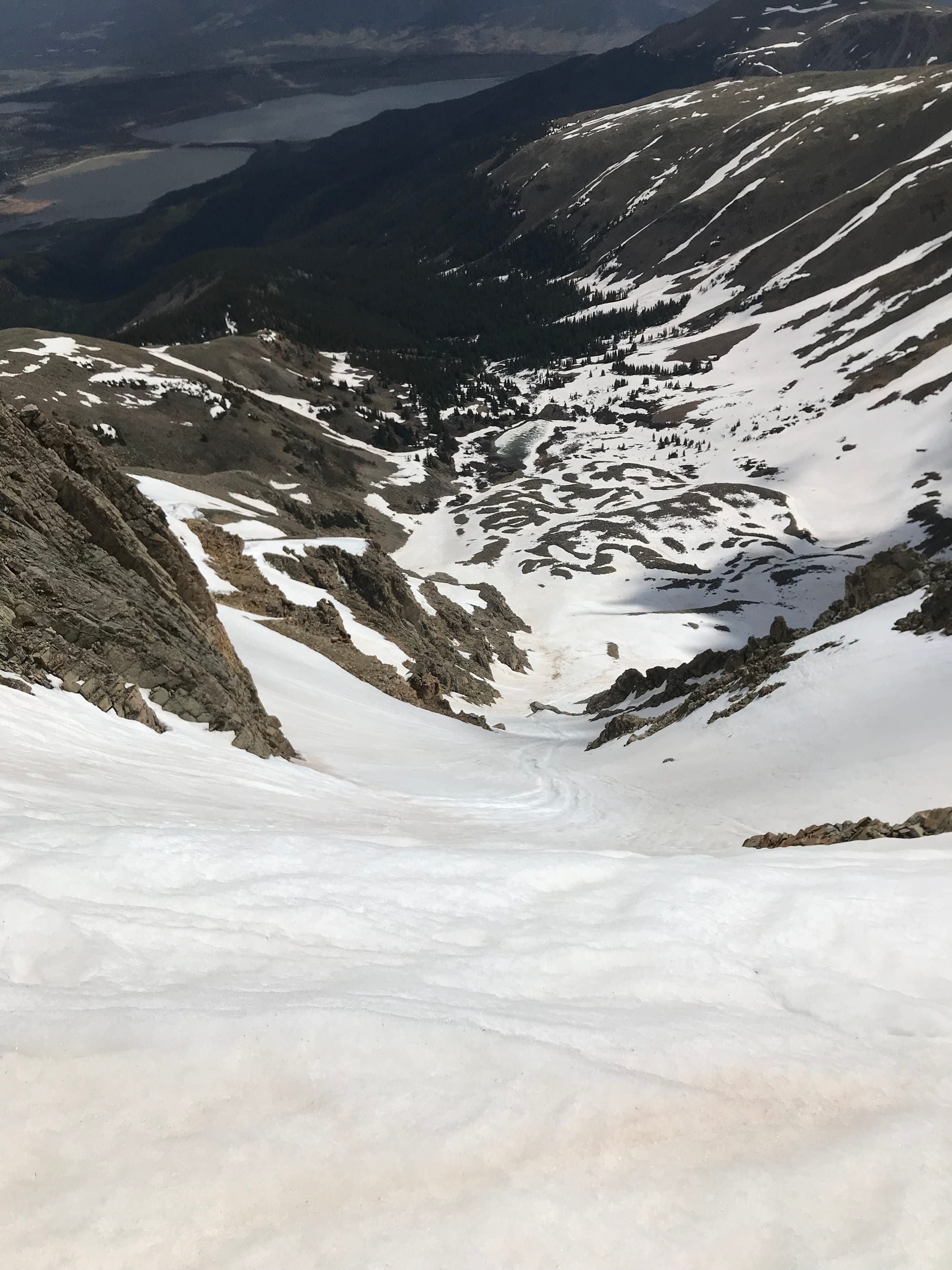 Looking down the entire length of the Hopeful Couloir.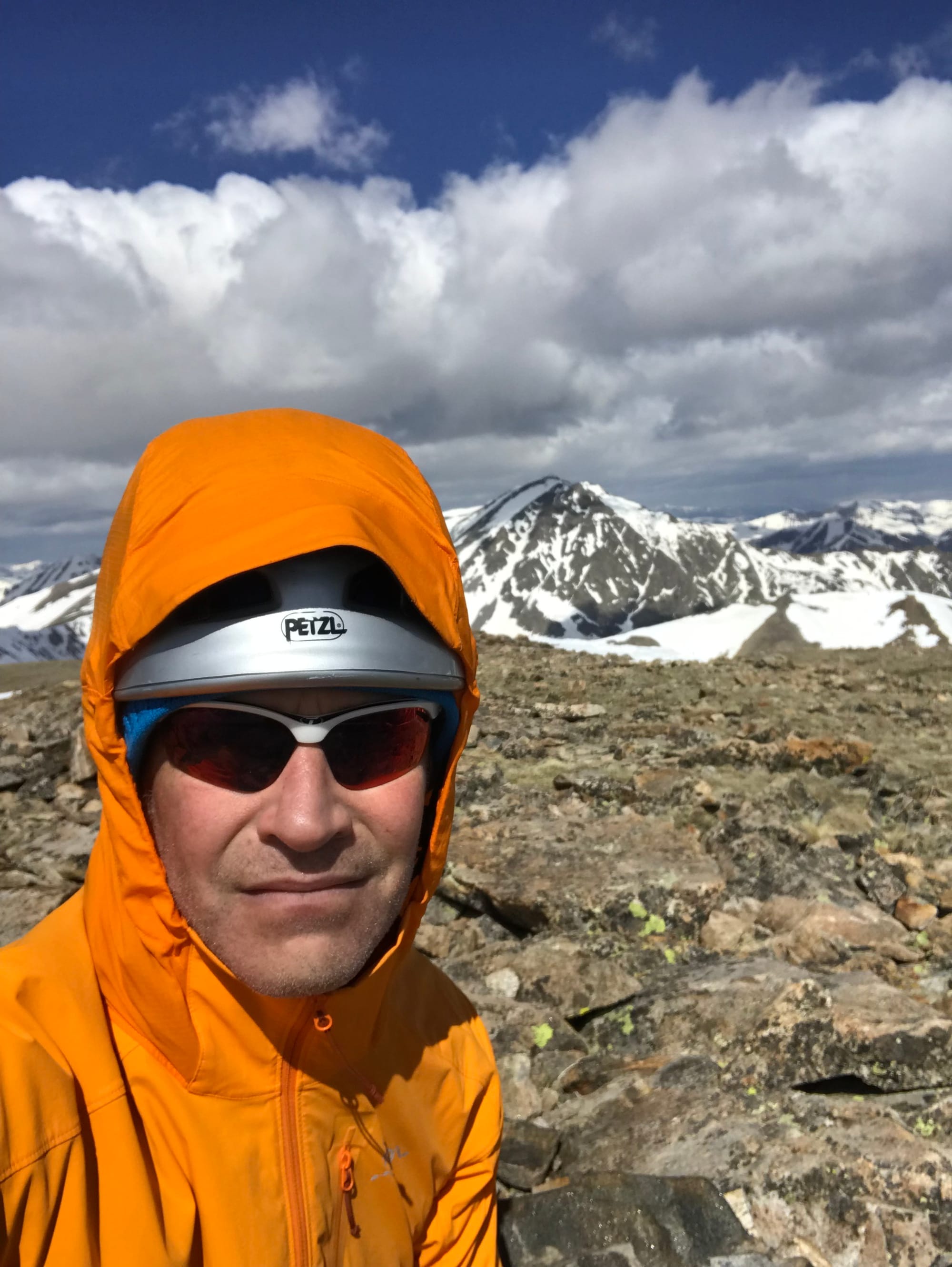 Summit Photo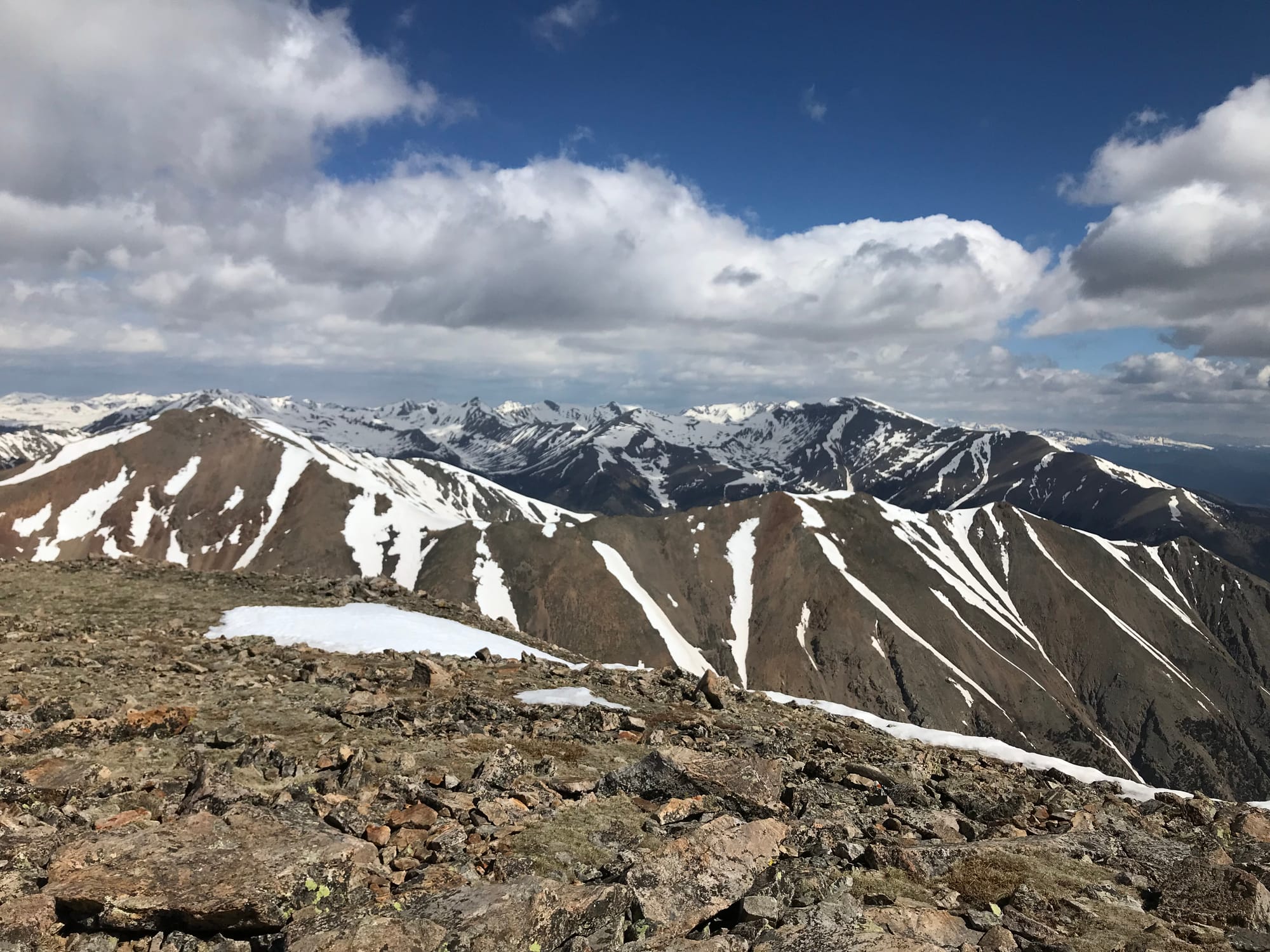 Views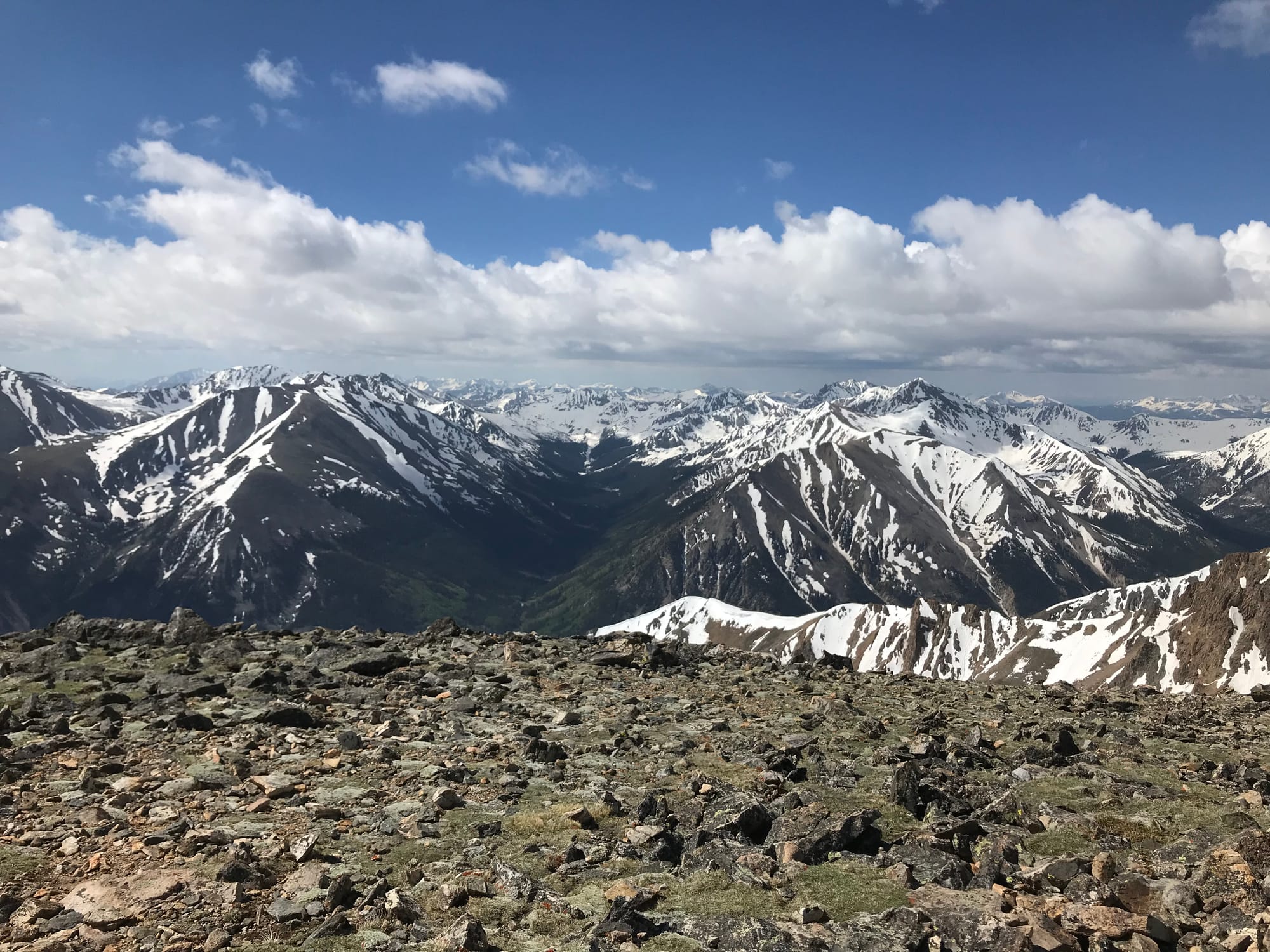 Views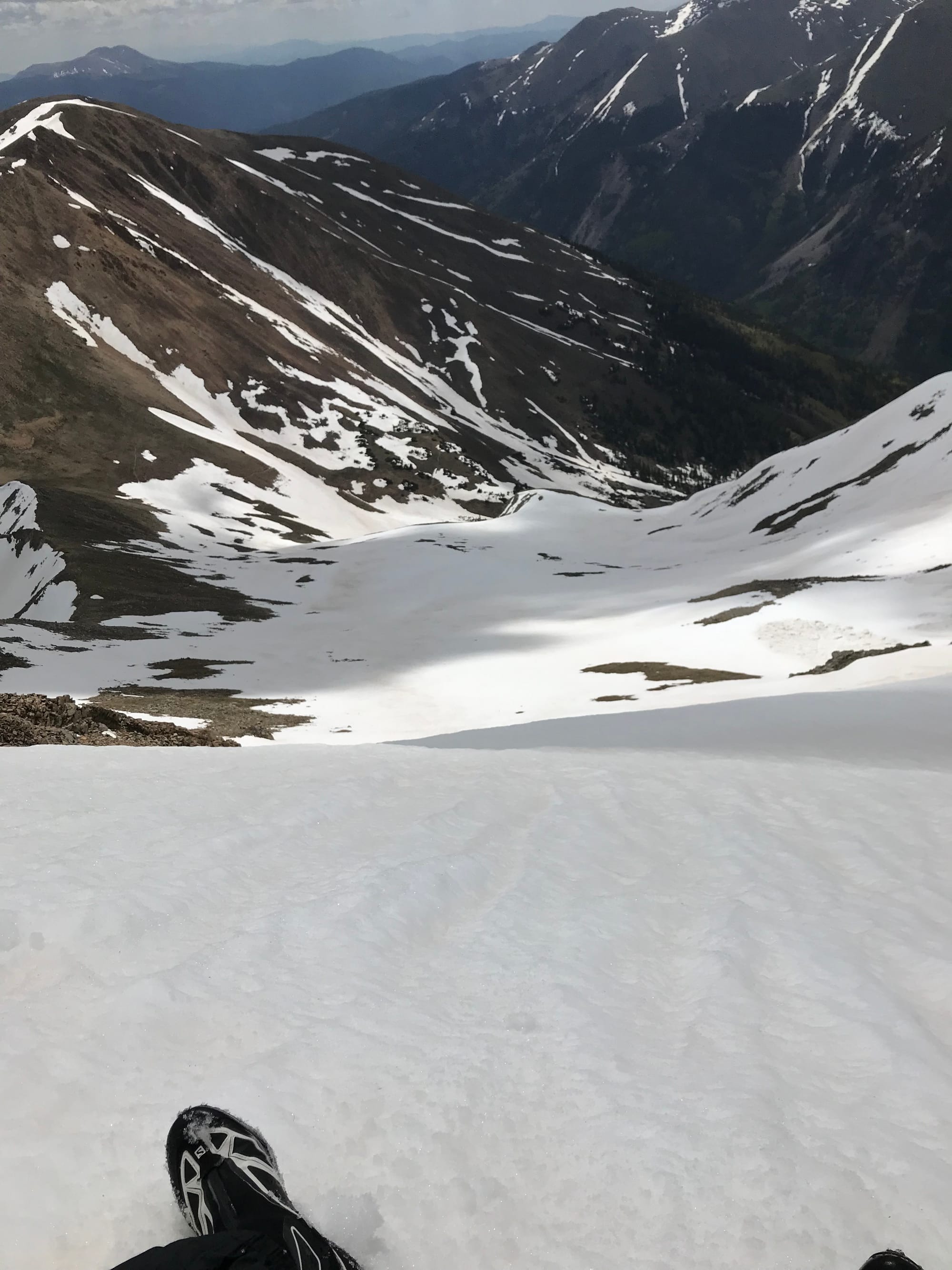 Glissade/Descent Route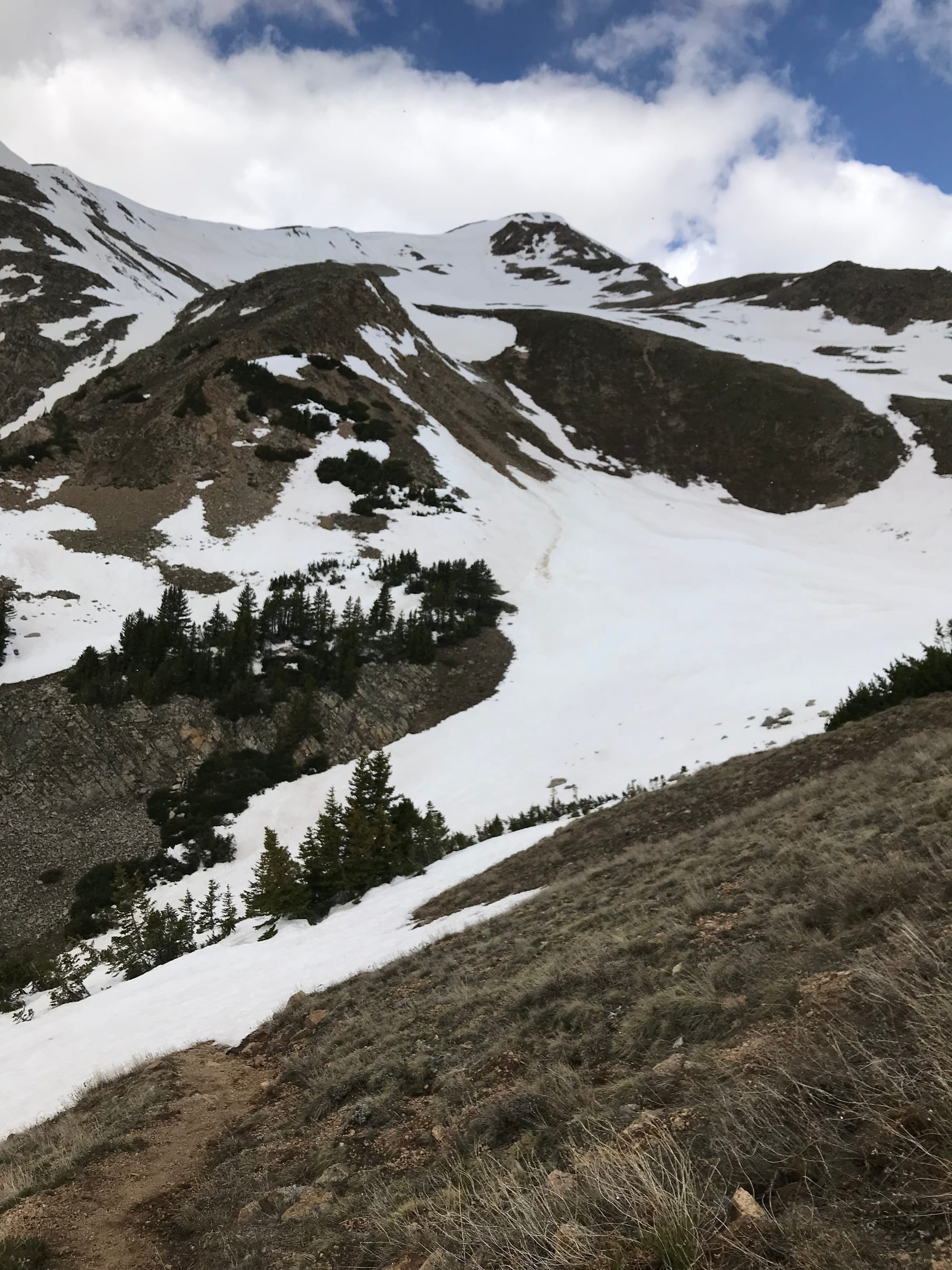 Mount Hope from the Sheep Gulch Trail on the hike out.