Statistics
Date - 04/02/2019
Elevation - < 7,000'
Route - Louise Falls
Miles - 2.0
Elevation Gain - 500'
ACME Mapper - Not Applicable
CalTopo - Not Applicable
Description
On day two of our trip to the great white north, we drove from Canmore, Alberta, to Lake Louise, Alberta. The climbing wasn't as good as Professor Falls, but the scenery and views were incredible. We hiked across Lake Louise and climbed the first two easier pitches of Louise Falls. Brian led the left side of pitch one, then I led the left side of pitch 2. We were trying to stay in the shade because it was warm and the ice conditions seemed marginal. I started pitch 3 and made my way to the cave on the left. I peeked out of the cave and up the crux pillar, which was dripping heavily and really wet. We didn't time our day very well. We probably should have been there earlier before the melting started or later in the day after it slowed. I didn't feel comfortable continuing, so I built a V-thread in the cave and rappelled back to Brian at the top of pitch 2. We then did two rappels to get to the base of the climb.
We hiked a bit farther past the lake and and looked at another climb called the Cable Gully, but didn't climb it. We leisurely strolled back over the lake to the Fairmont Chateau and went inside for a beer. We checked out of the Malcolm Hotel when we left Canmore, Alberta, and were now going to drive from Lake Louise, Alberta, to Field, British Columbia. We stopped in at the Truffle Pigs Bistro for dinner and a drink. We ordered the poutine special of the evening, which we had never heard of before. Poutine is a dish originating from the Canadian province of Quebec, consisting of french fries and cheese curds topped with a brown gravy and a fried egg. It seemed like a weird combination, but it was really good and filled us up. After our meal we drove up to the Emerald Lake Lodge where we spent the night.
Photos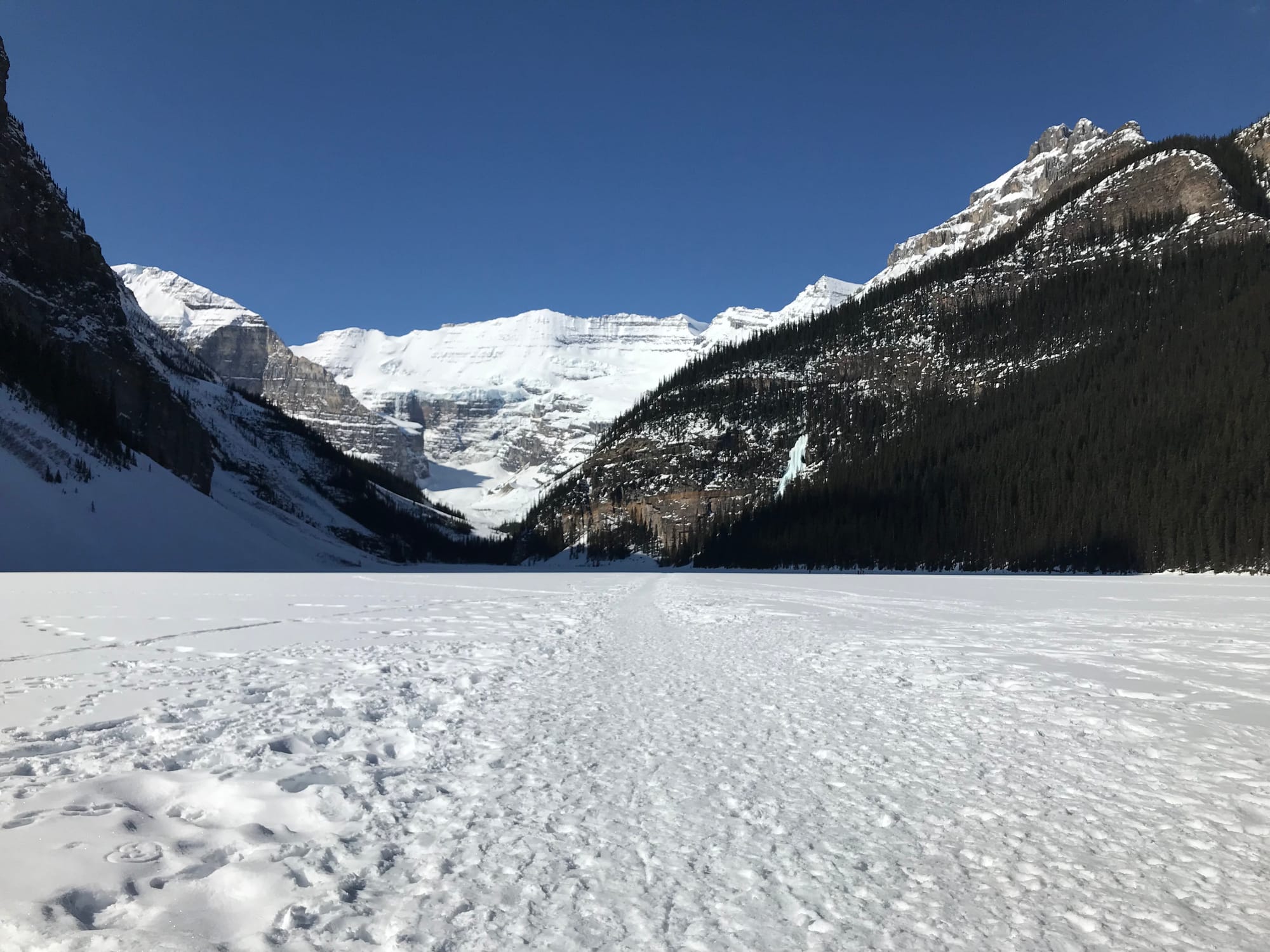 Lake Louise and Mount Victoria
James hiking across the lake and approaching the climb.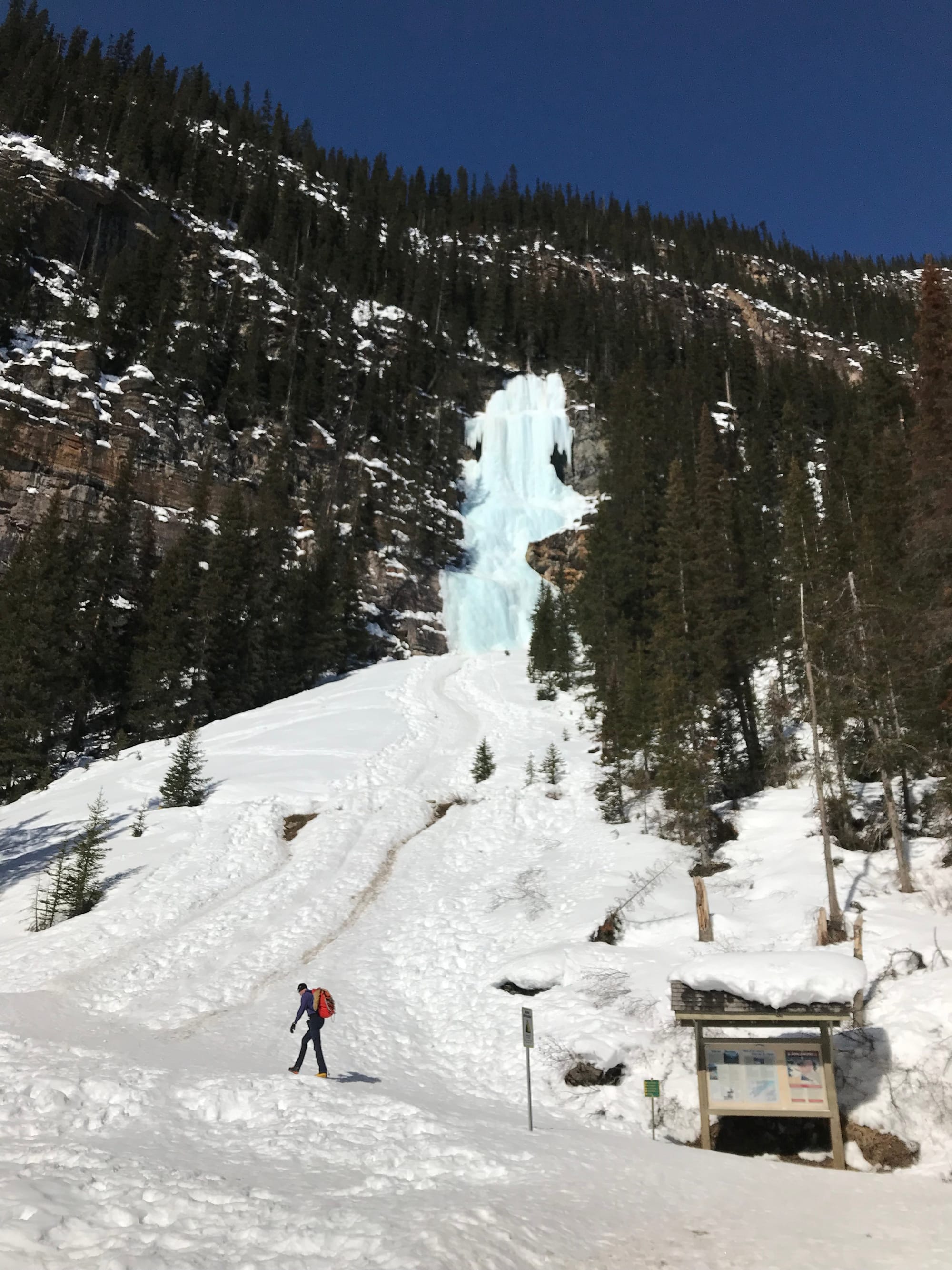 Brian approaching the climb.
Louise Falls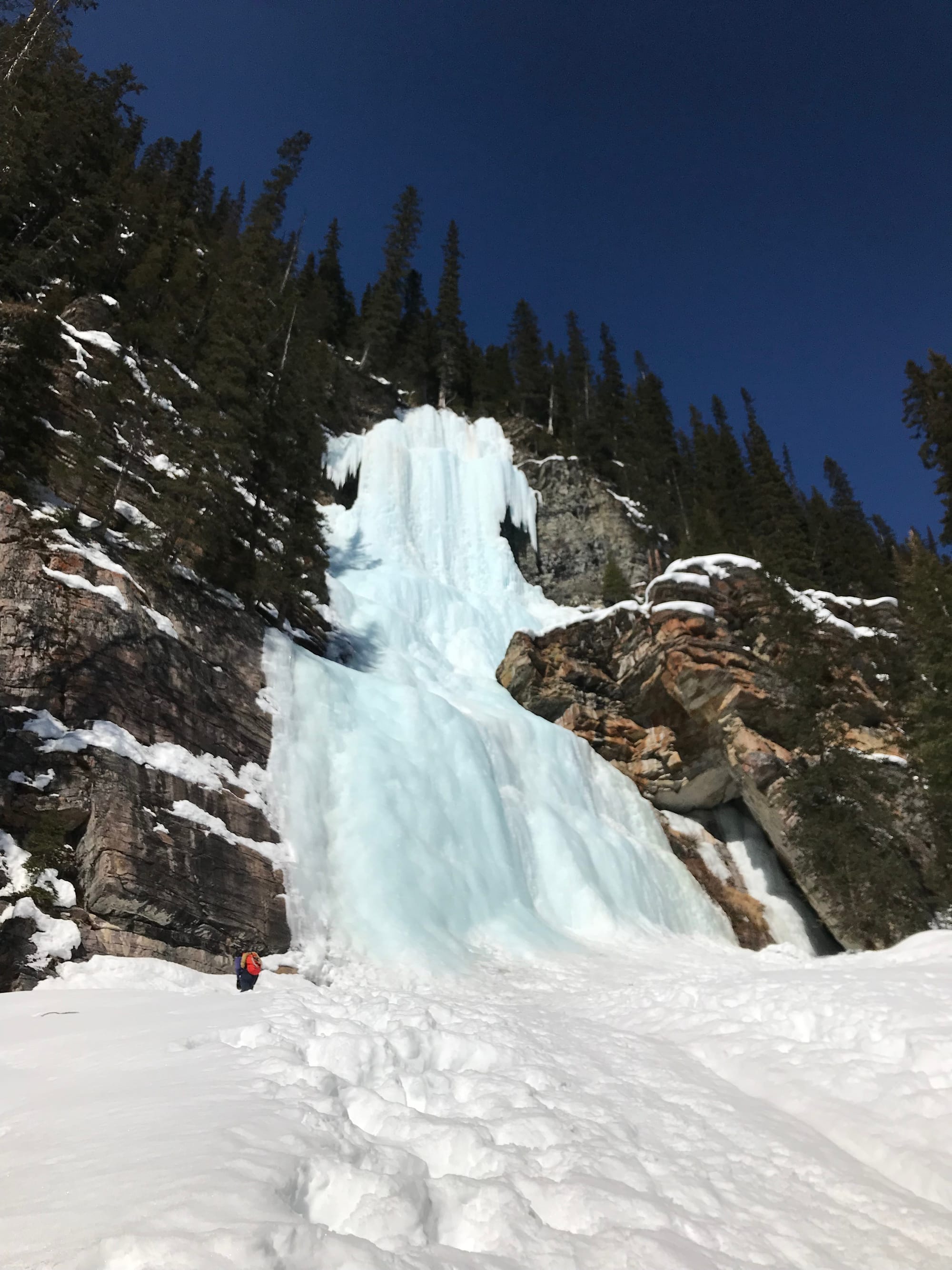 Brian at the base of Louise Falls.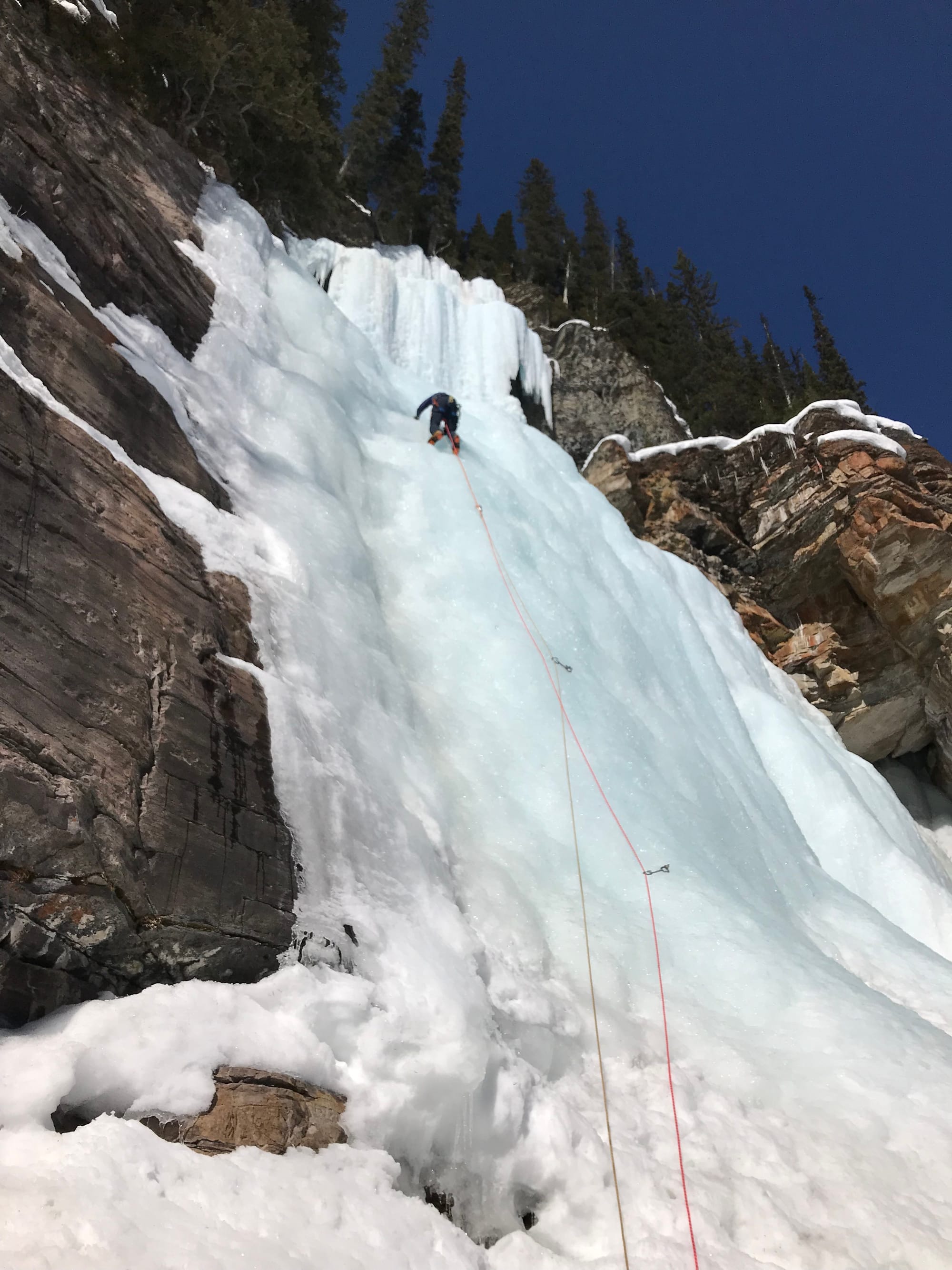 Brian leading pitch 1.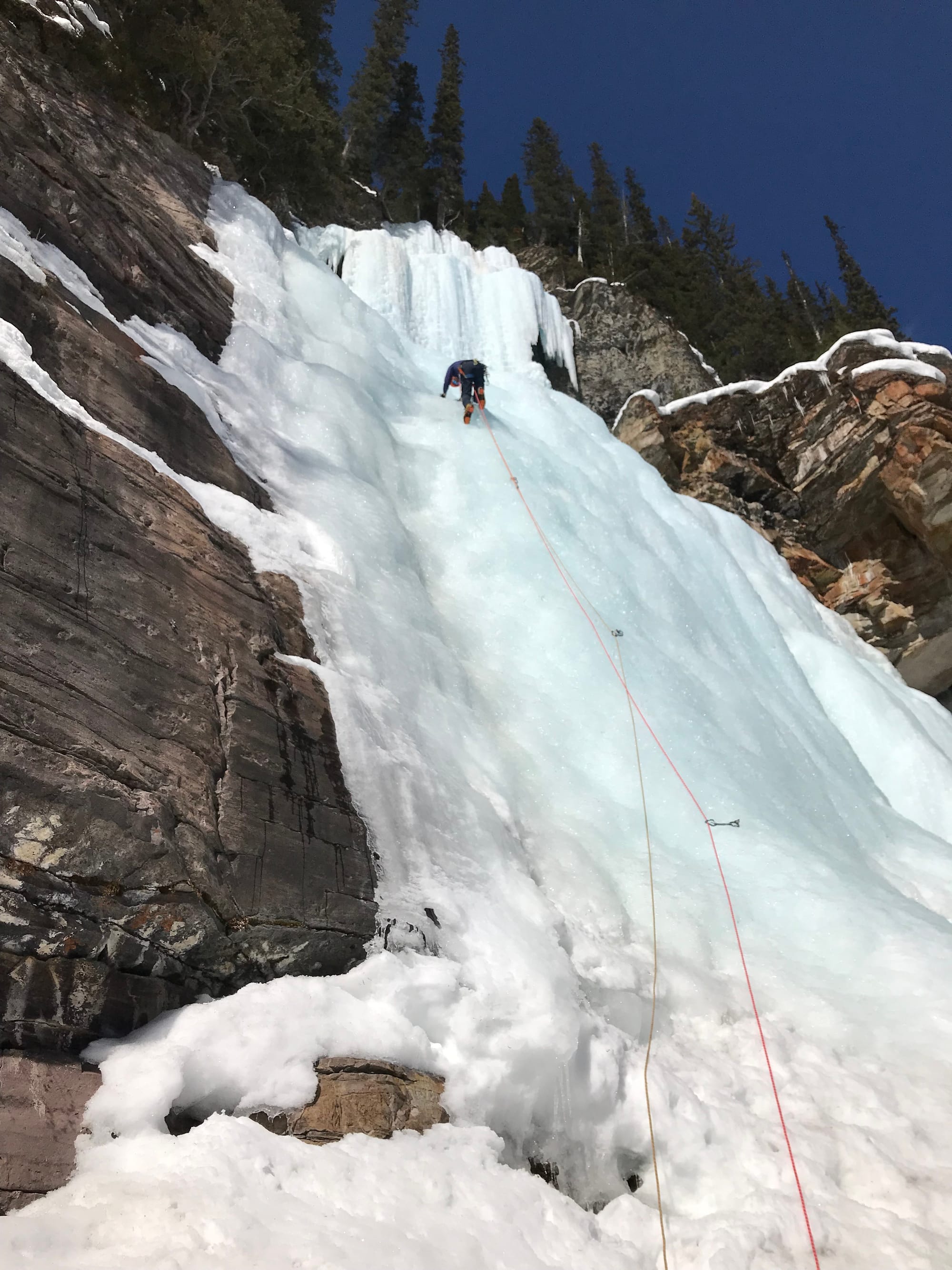 Brian leading pitch 1.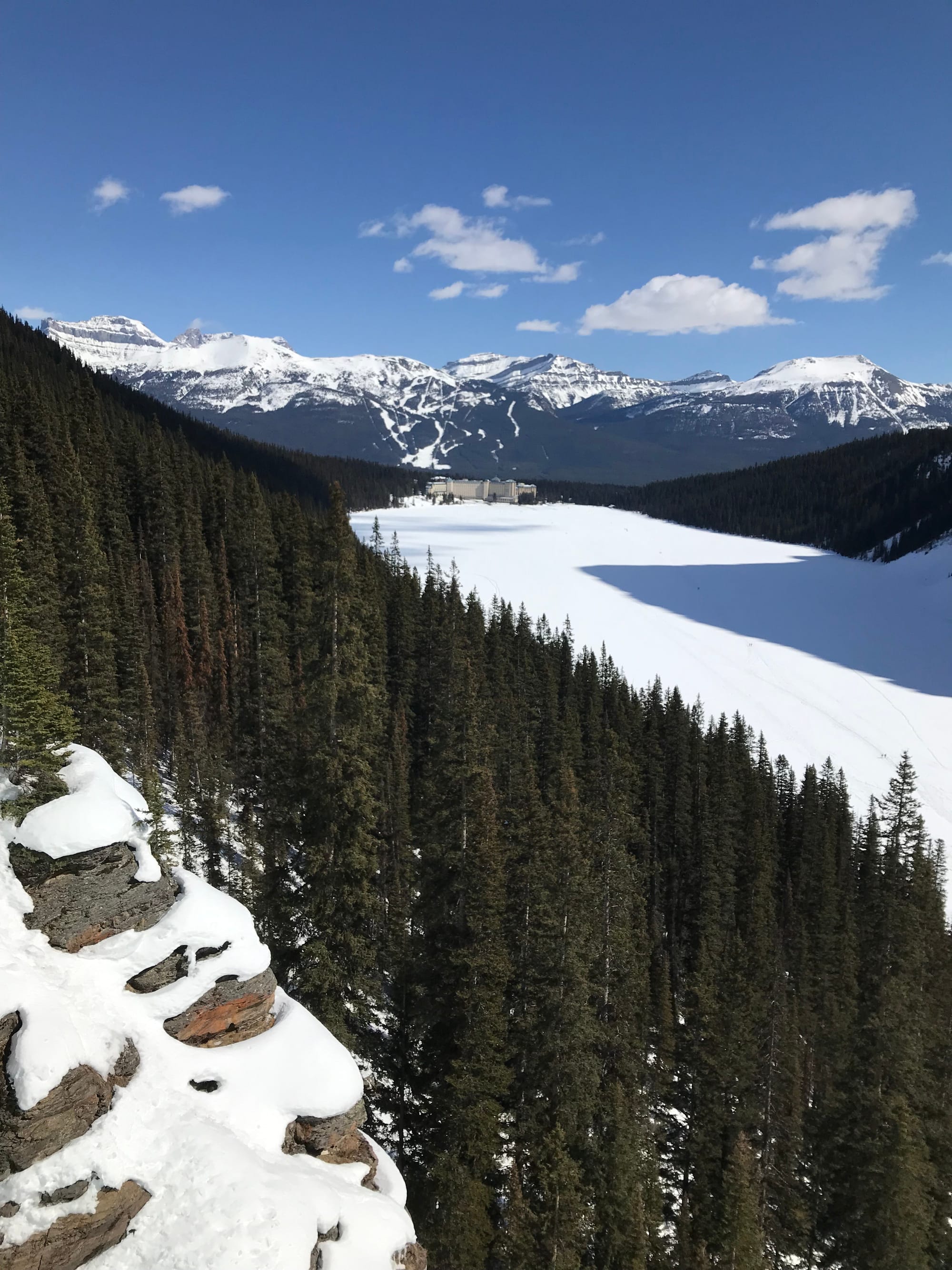 Fairmont Chateau and Lake Louise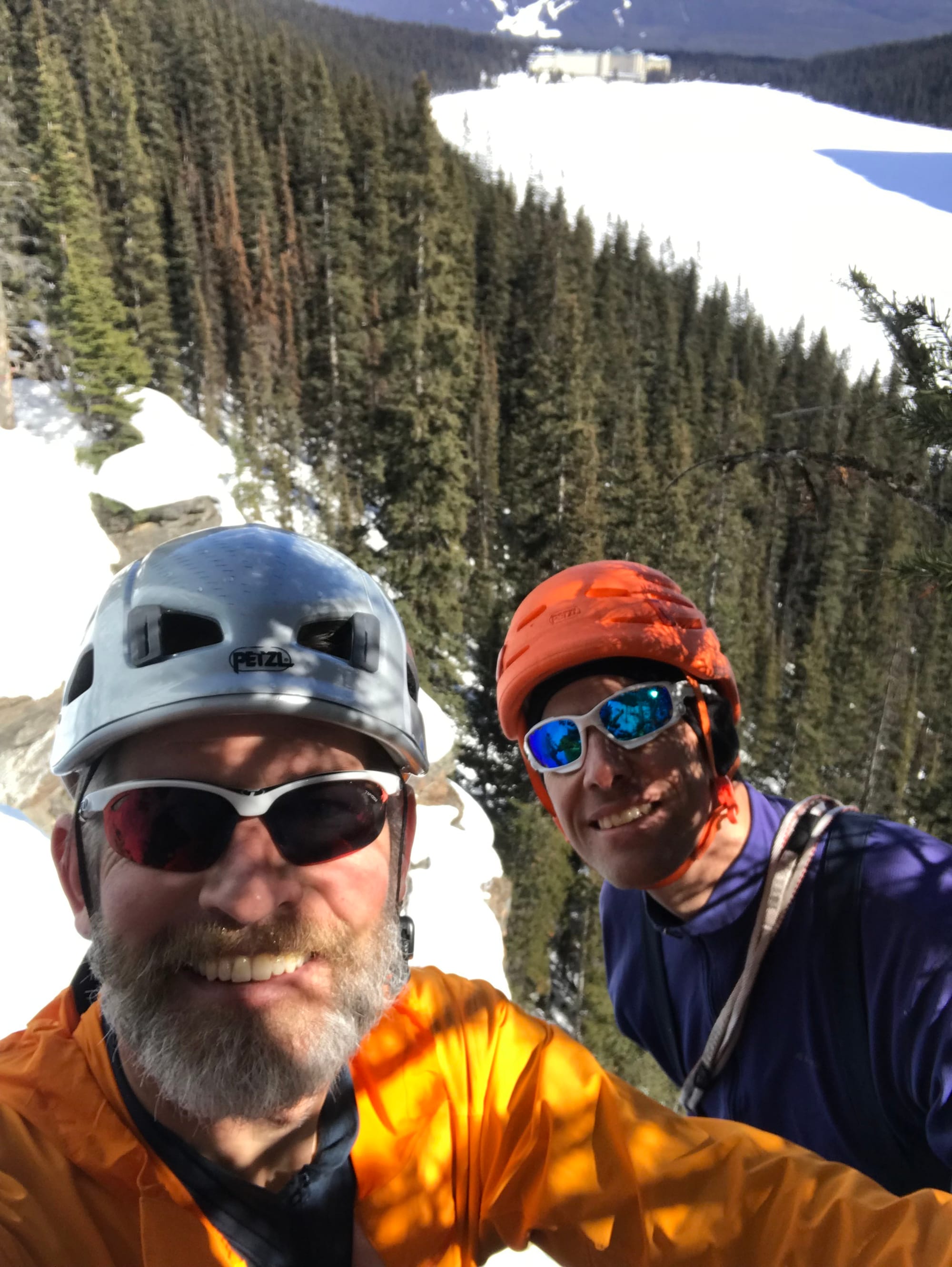 James and Brian
The cave we climbed to and retreated from.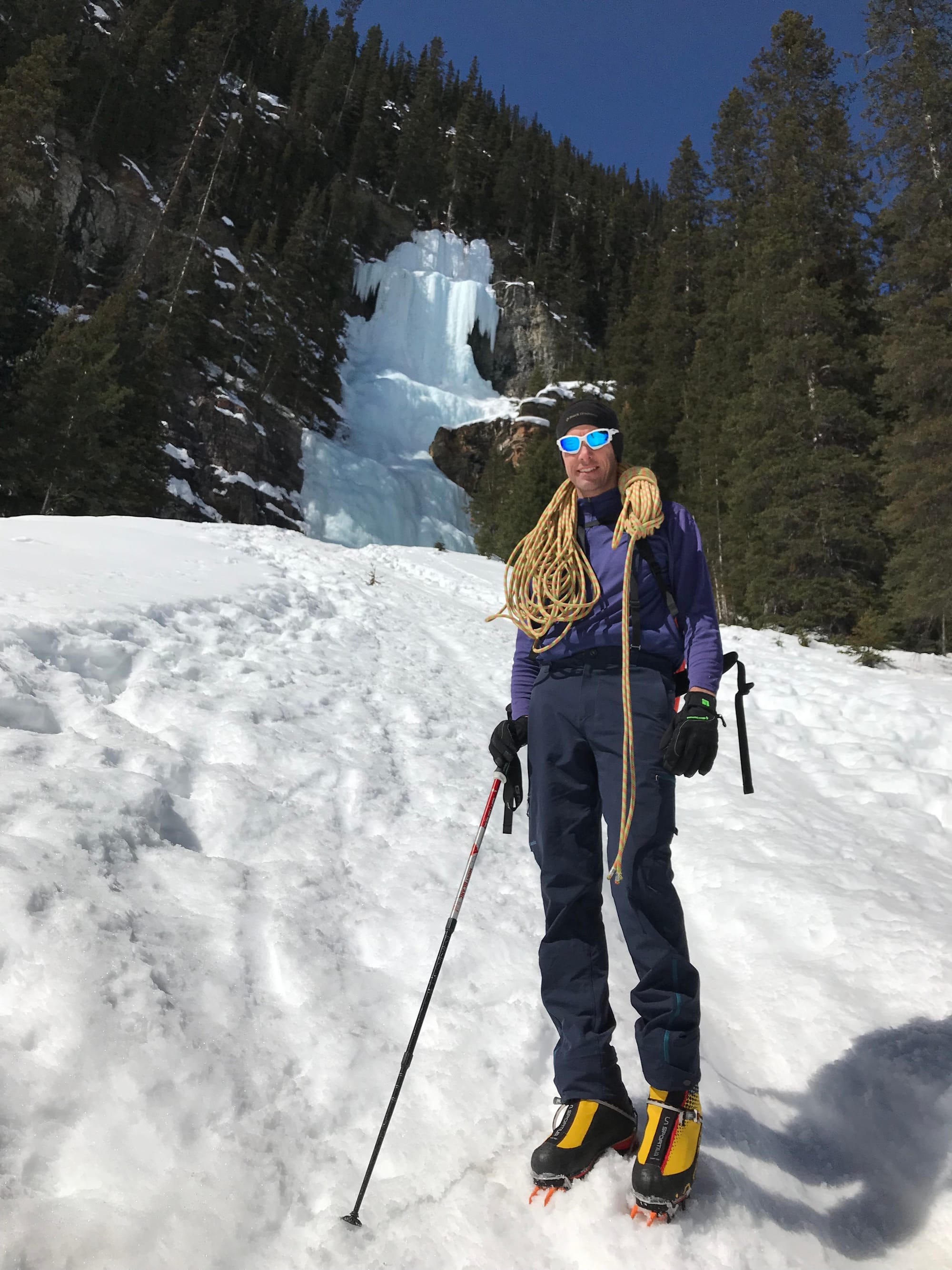 Brian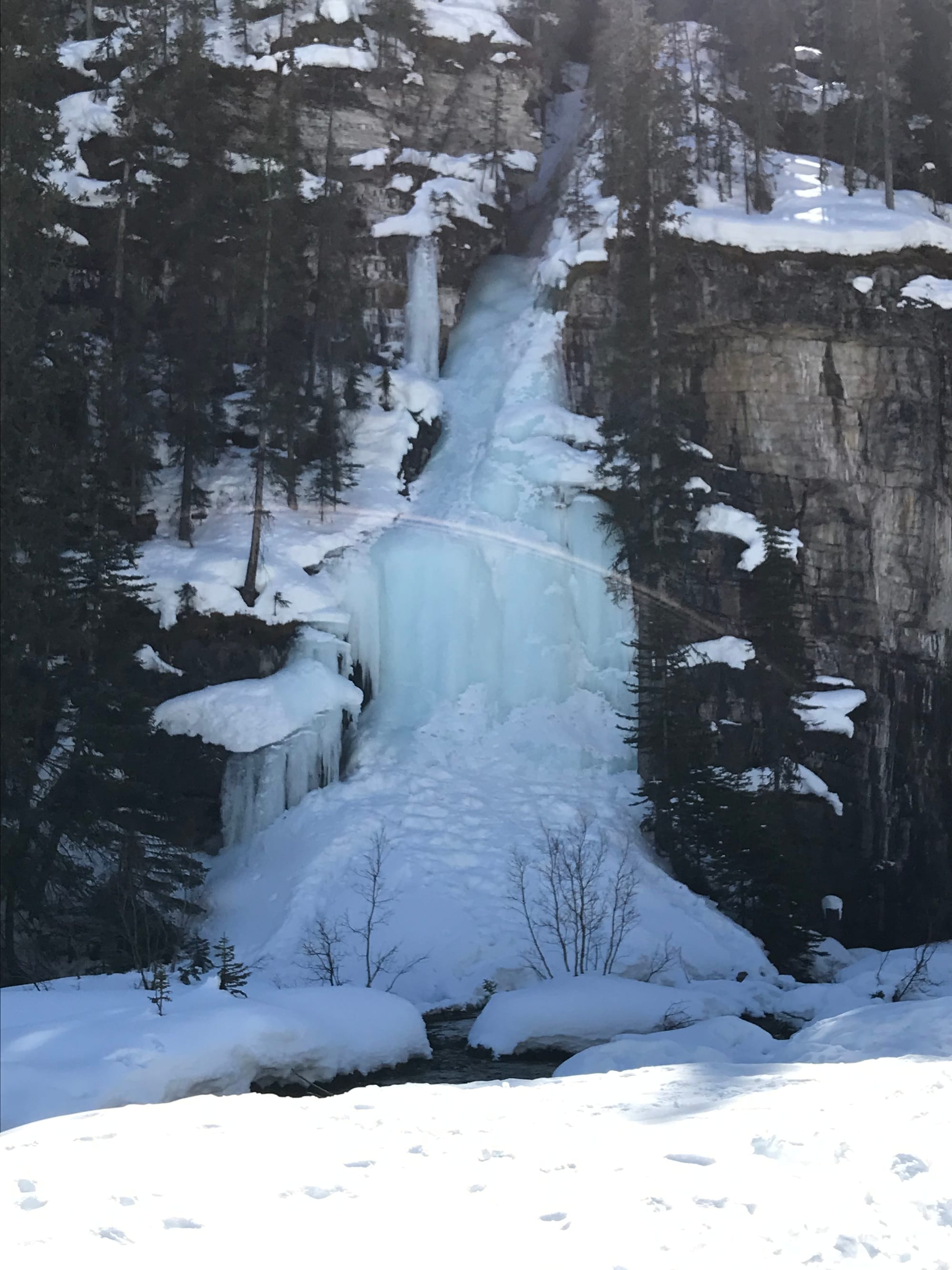 Cable Gully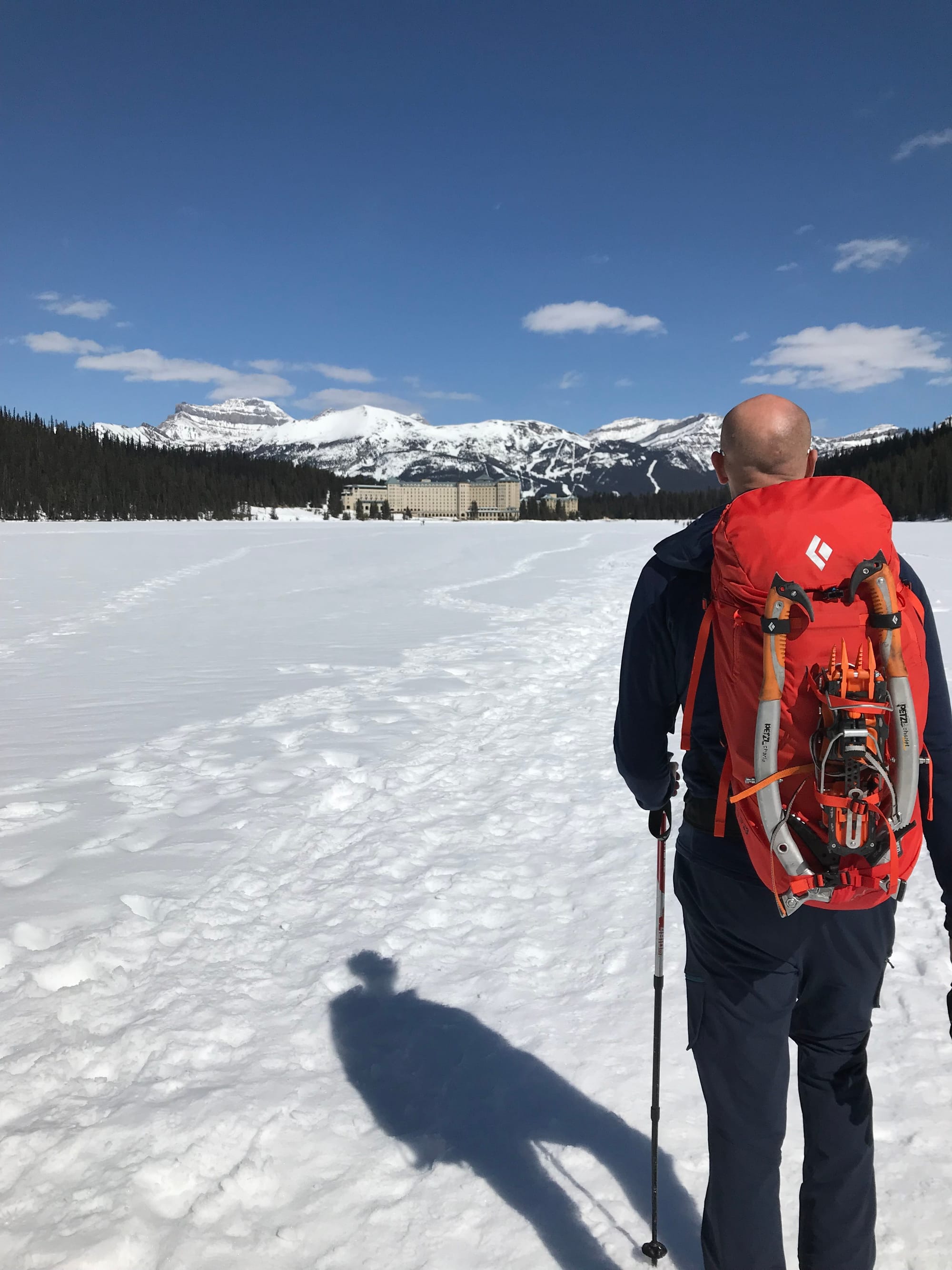 Hiking back across Lake Louise.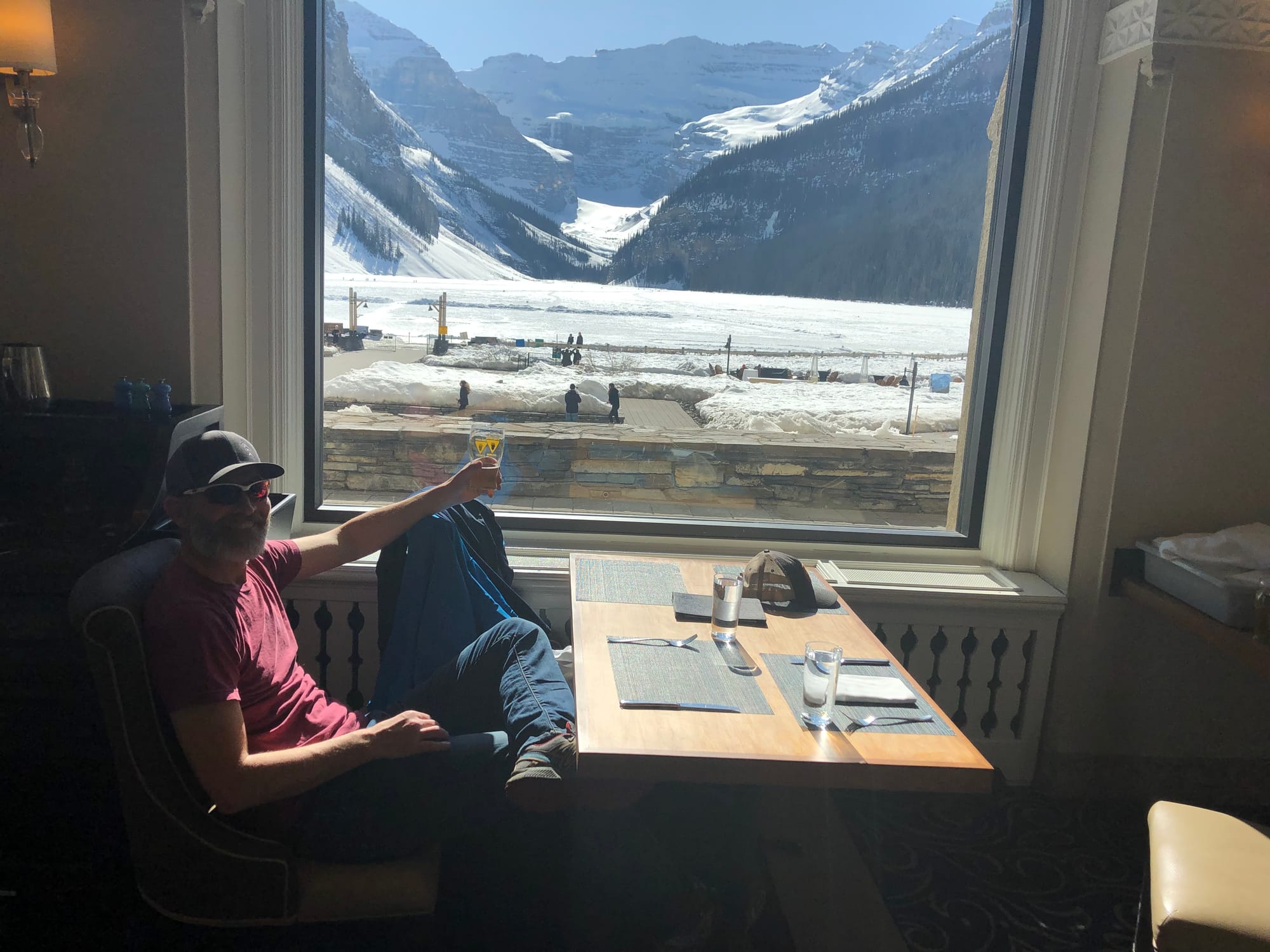 Fairmont Chateau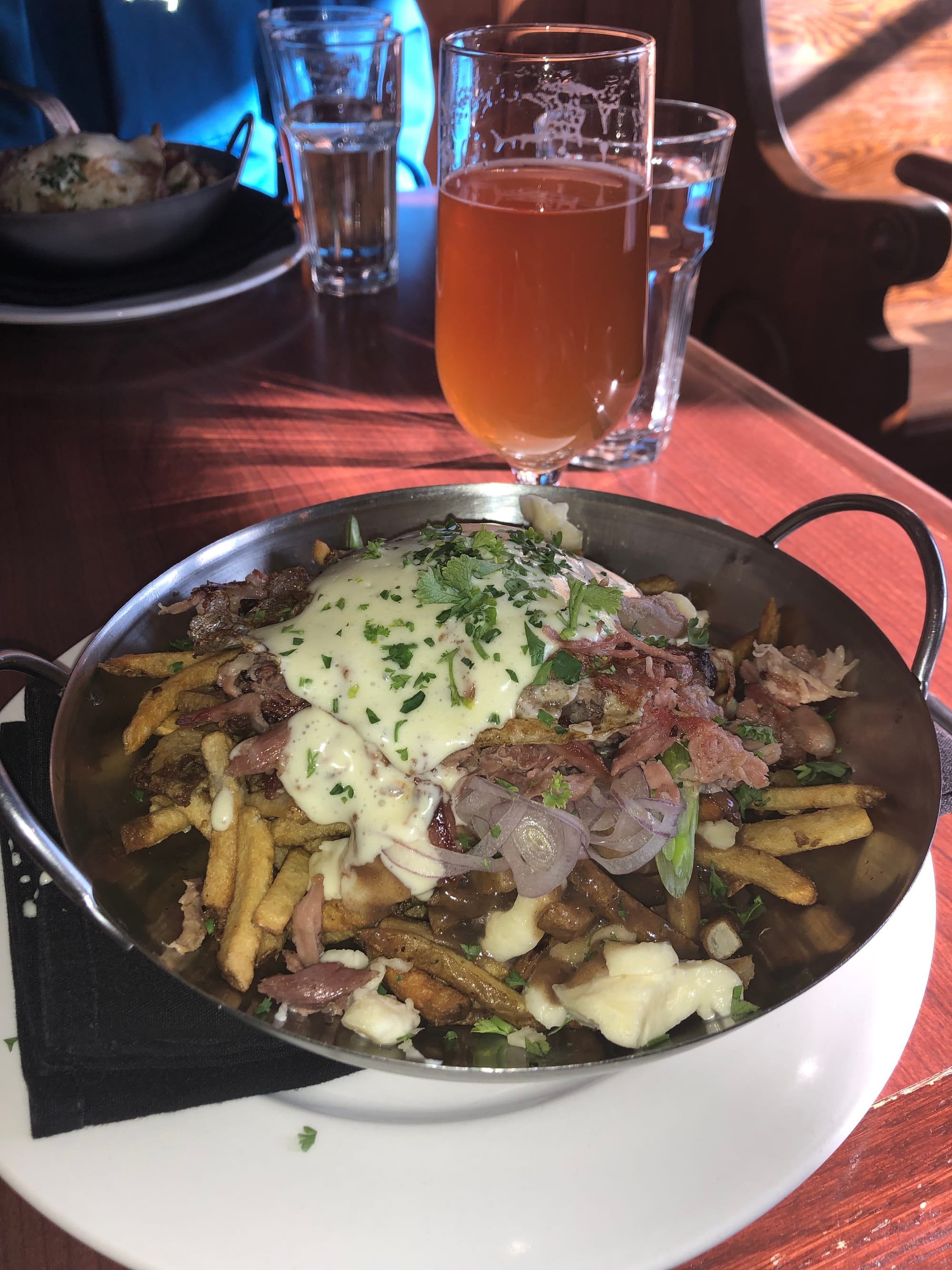 Poutine
Mount Burgess from Emerald Lake Lodge