Statistics
Date - 07/07/2019
Elevation - 11,880'
Route - Lost Lake Trail
Miles - 3.0
Elevation Gain - 500'
ACME Mapper - Link
CalTopo - Link
Description
This is a short and easy hike to a high mountain lake near Cottonwood Pass west of Buena Vista, Colorado. The trail was still fairly wet and sloppy. The lake was still partially frozen and there was a small island in the middle of it like in the Beyond the Wall episode of Game of Thrones. We scrambled around the lake for a bit before returning our vehicle for the long drive back to Denver, Colorado. We even saw two moose on the drive home.
Photos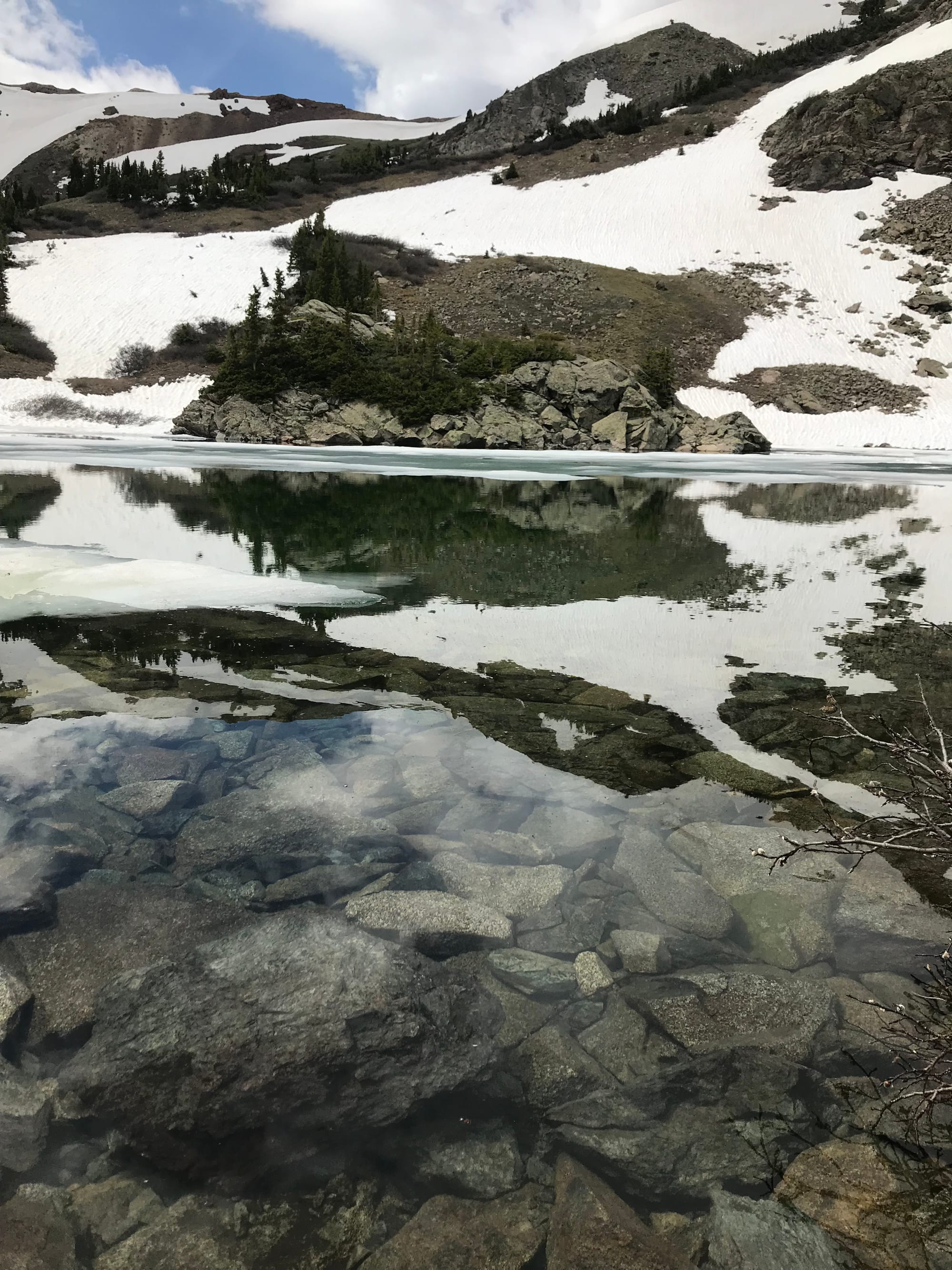 Lost Lake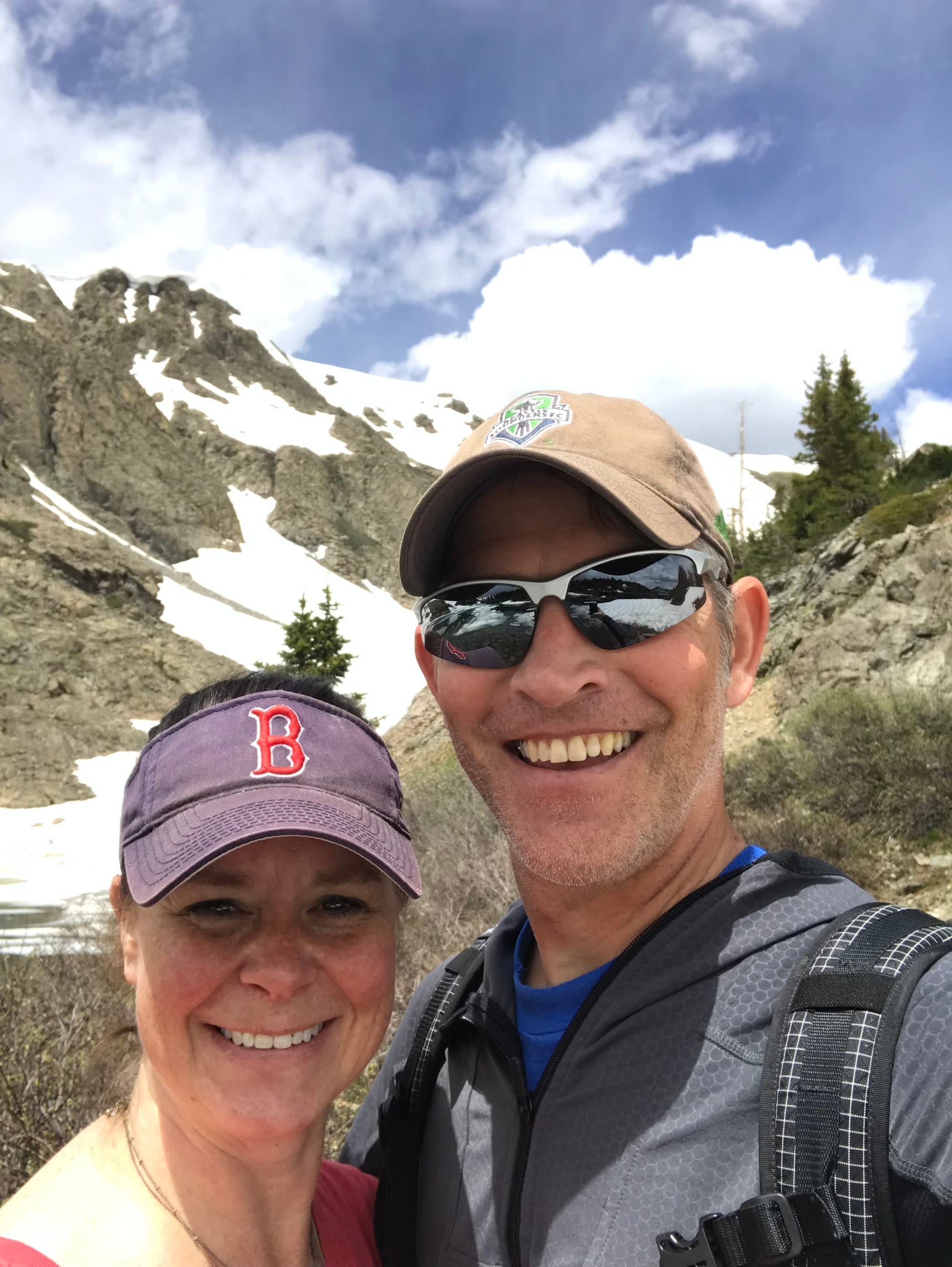 Rebecca and James Just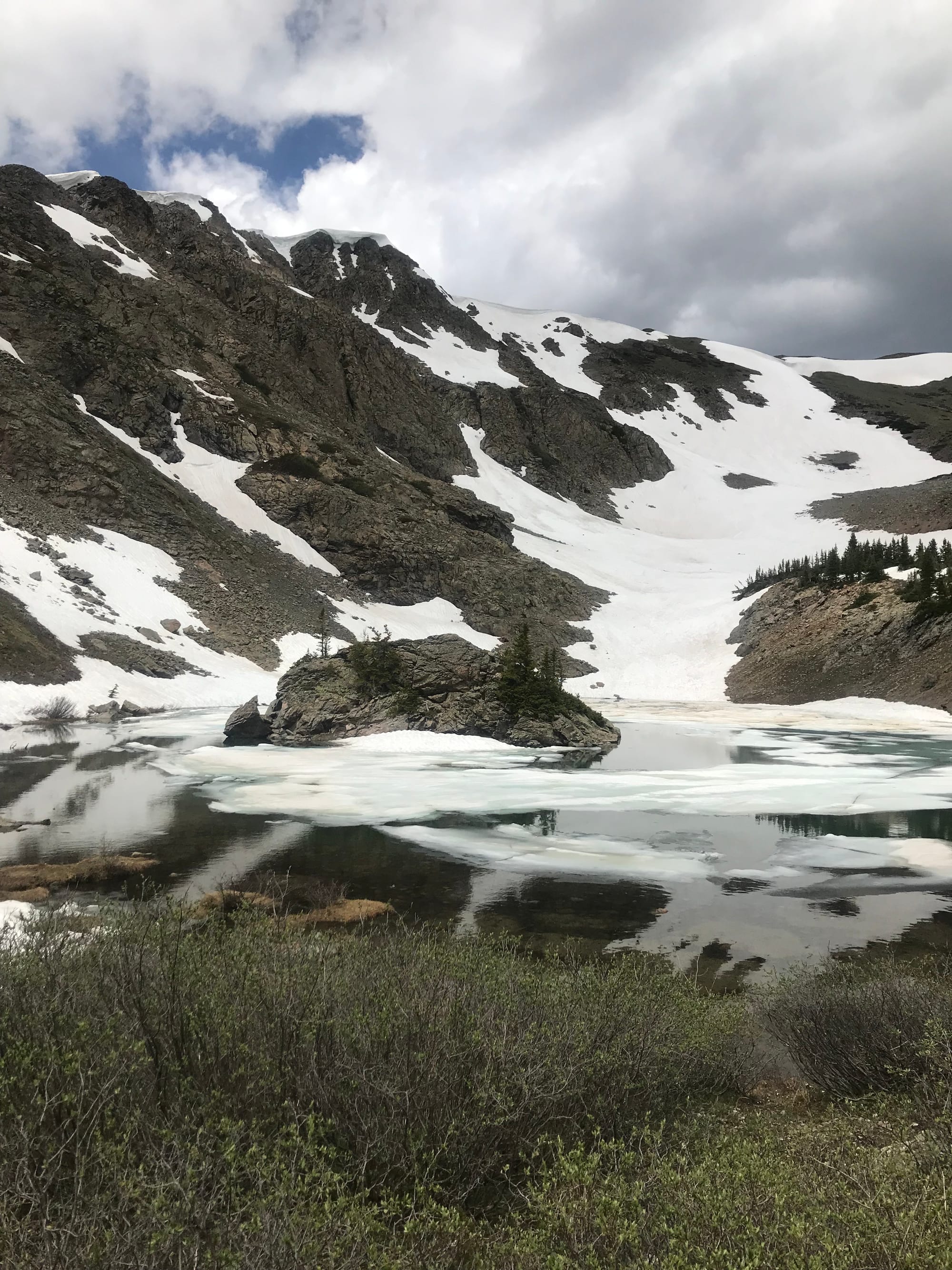 The island in the middle of Lost Lake.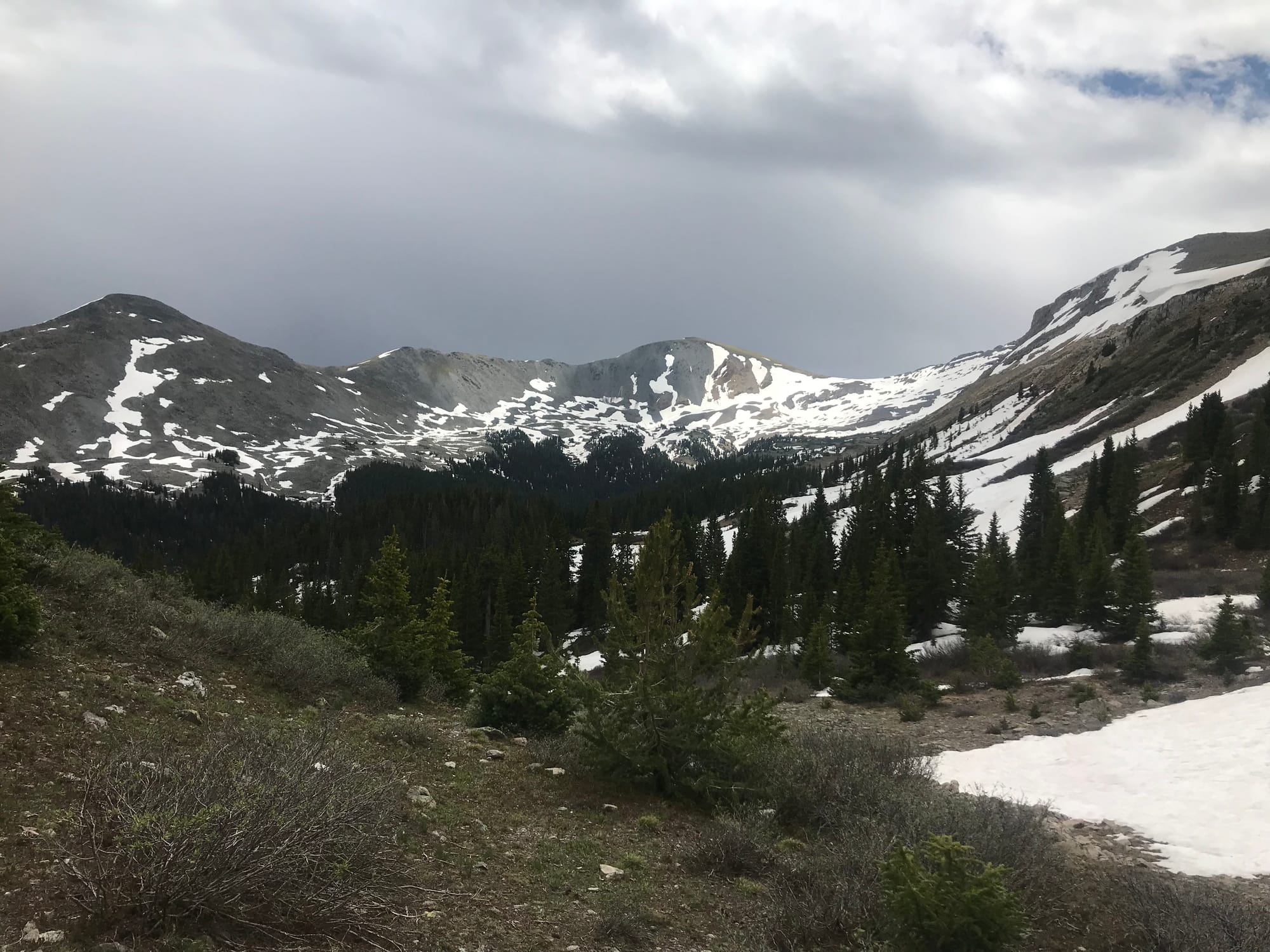 Views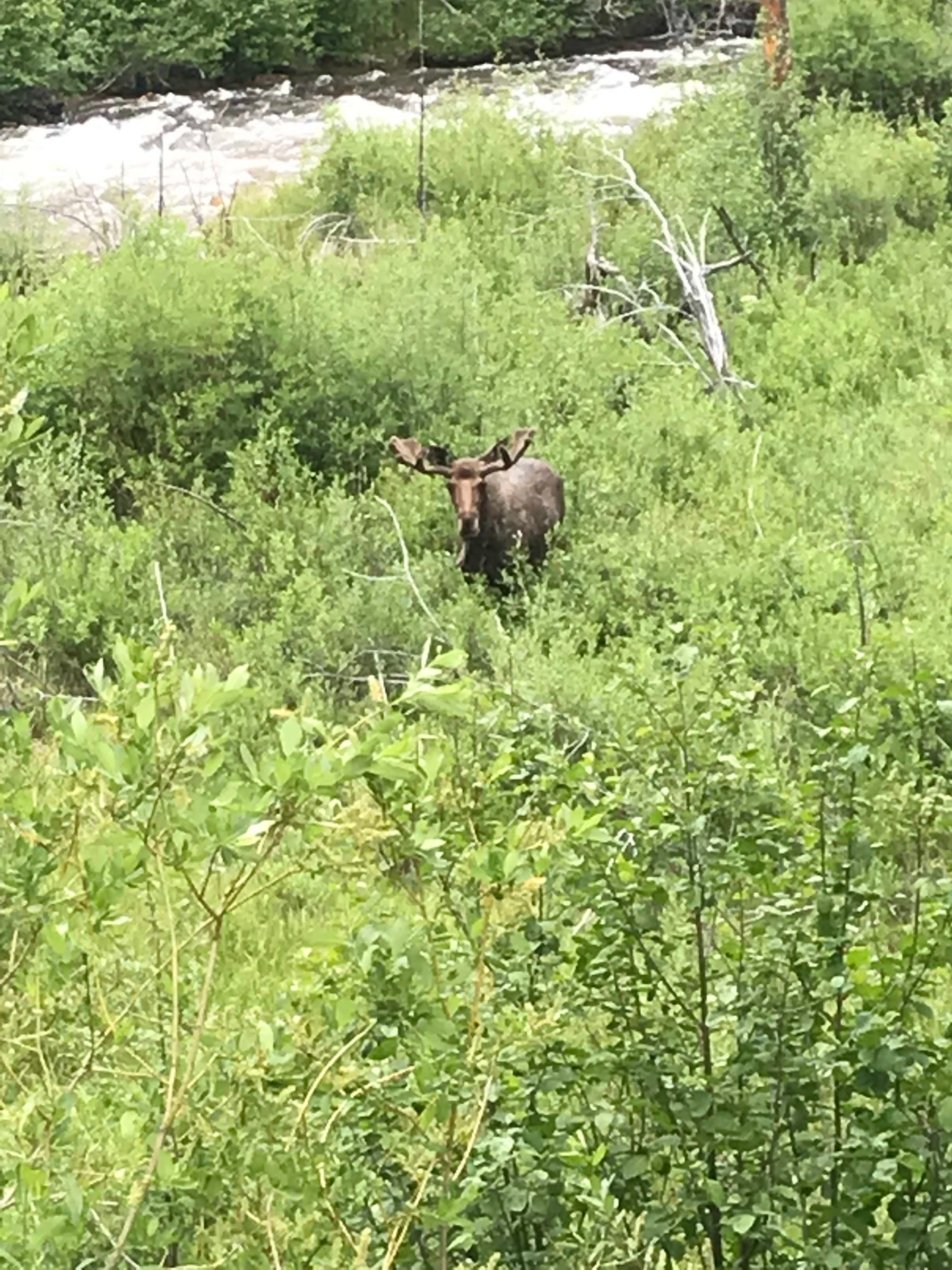 Moose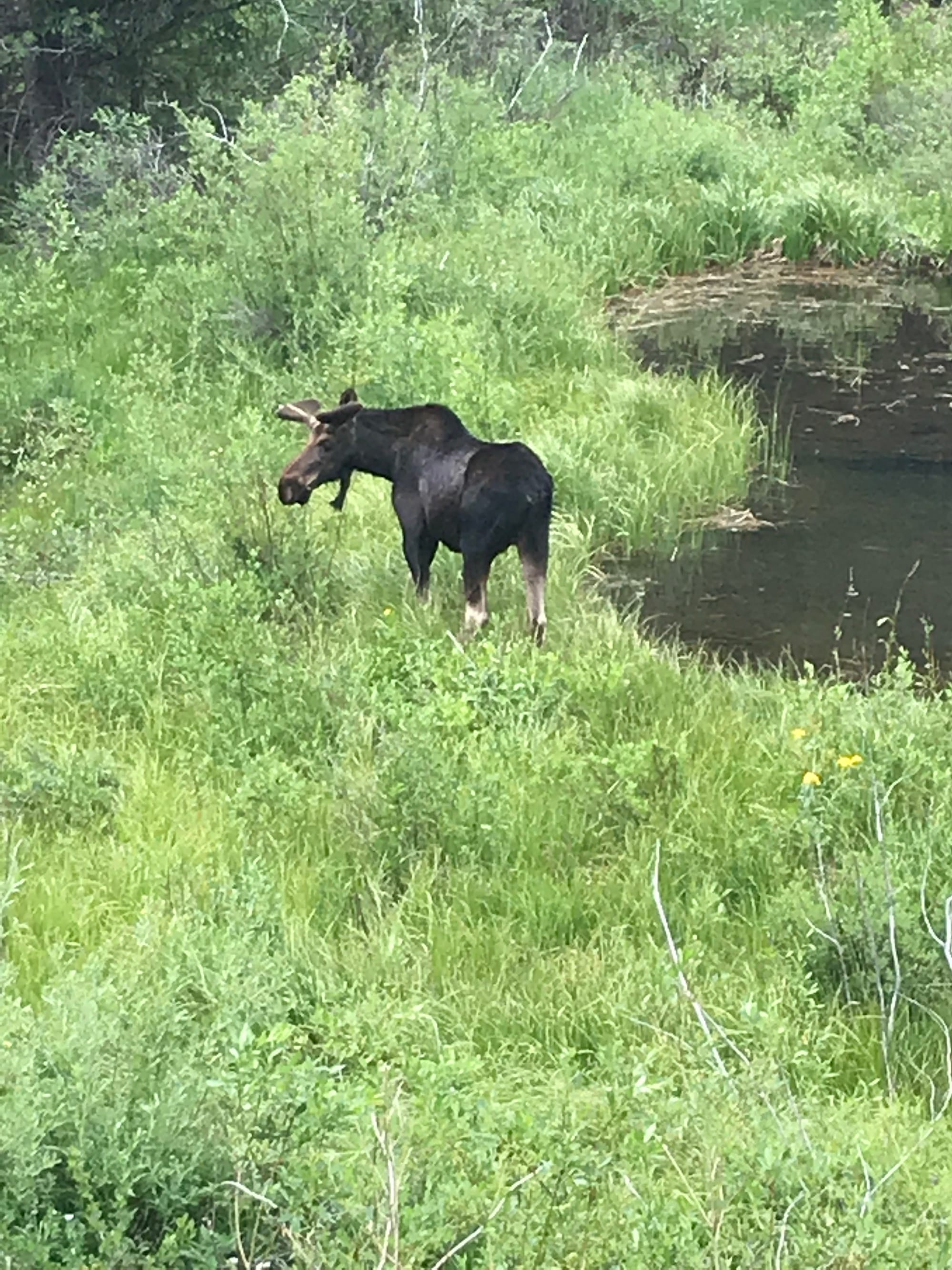 Moose