Statistics
Date - 10/14/2019
Elevation - 13,828'/13,500'
Route - Southwest Ridge/Northeast Ridge
Miles - 8.2
Elevation Gain - 3,800'
ACME Mapper - Link
CalTopo - Link
Description
I hadn't been to the Huerfano River Valley in 15 years when I hiked Mount Lindsey in 2004 shortly after moving to Colorado. There are two Colorado Centennial 13ers that can be hiked from this area, and the smart thing to do would be drive down for a weekend and summit them both. However, I only had Columbus Day available to get out and this peak was the best choice for me.
I left my house at 3:45 and was hiking at 7:30. It was a long drive despite making fairly good time. The first mile of the hike is flat, but then the grade increases greatly and is fairly relentless the rest of the day. There is a short reprieve around 12,000' in the basin below the Iron Nipple, but other than that it's a strenuous hike from the river.
I made it to the summit of Huerfano Peak at 11:00 after 3 hours and 30 minutes of hiking. The weather was generally fine, but the wind was blustery and gusting from 13,000' to the summit and back. On the way down, I climbed to the summit of the Iron Nipple for the second time since it was so close and didn't require much additional effort. I also scrambled to this summit when I did Mount Lindsey in 2004.
I slowly removed layers as I descended back down to the valley and reached the trailhead at 1:30 pm for a six hour car-to-car day. There is a distinct trail from the trailhead all the way to the saddle between Mount Lindsey and the Iron Nipple. From here I caught some faint user trails but nothing very well defined. Route-finding is not that difficult so that didn't matter much.
Photos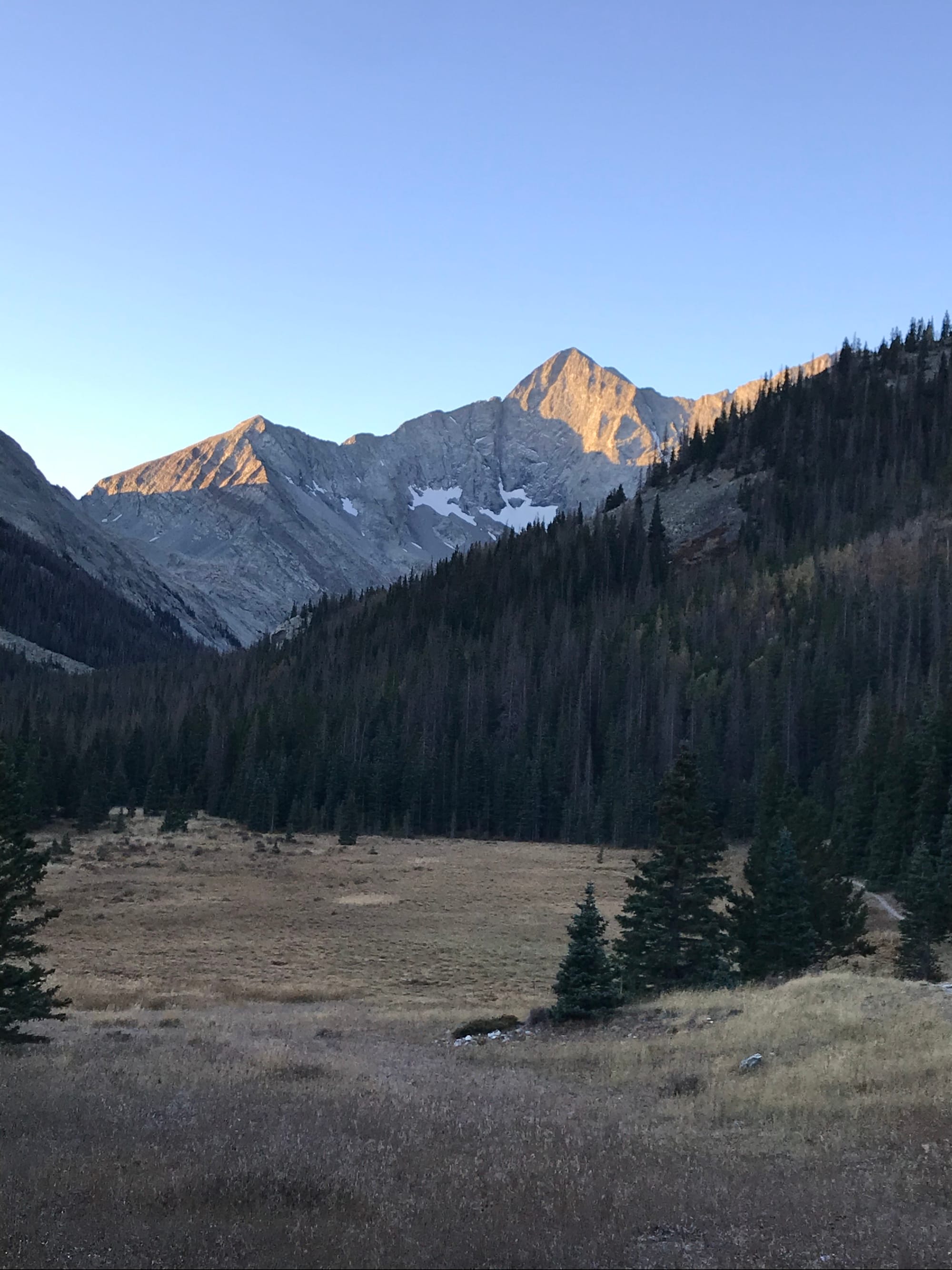 Blanca Peak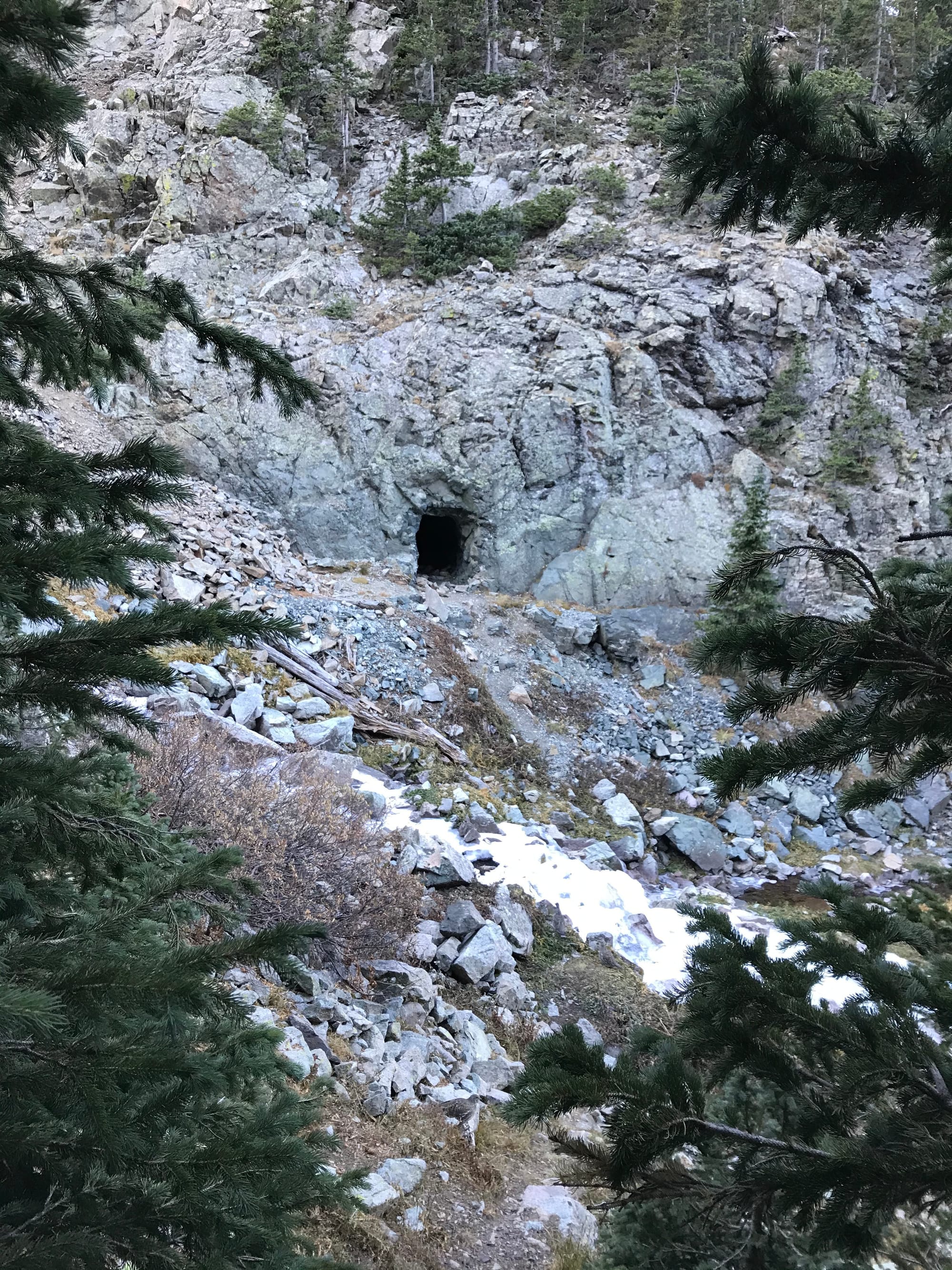 Mine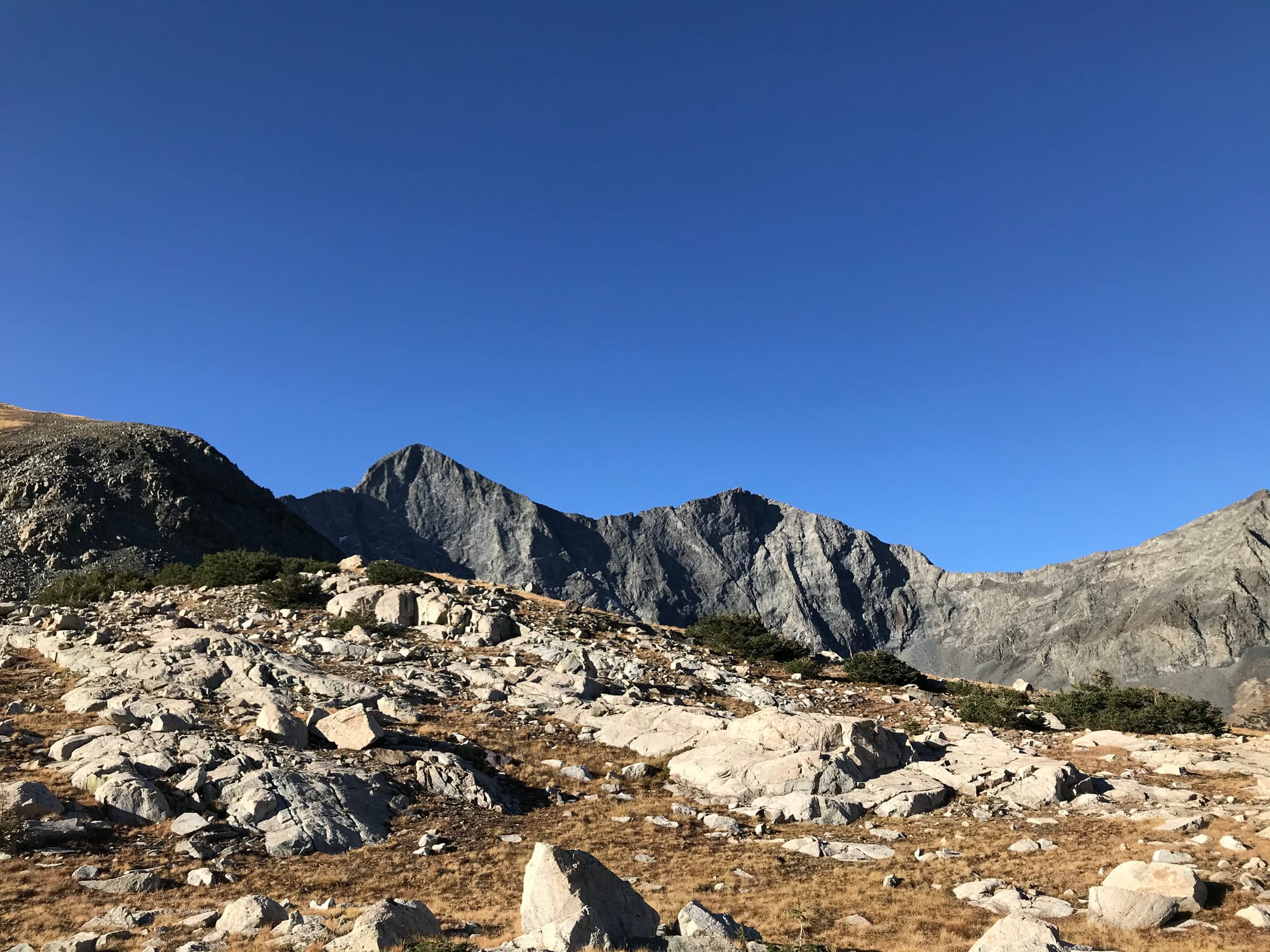 Blanca Peak and Ellingwood Point after gaining some elevation.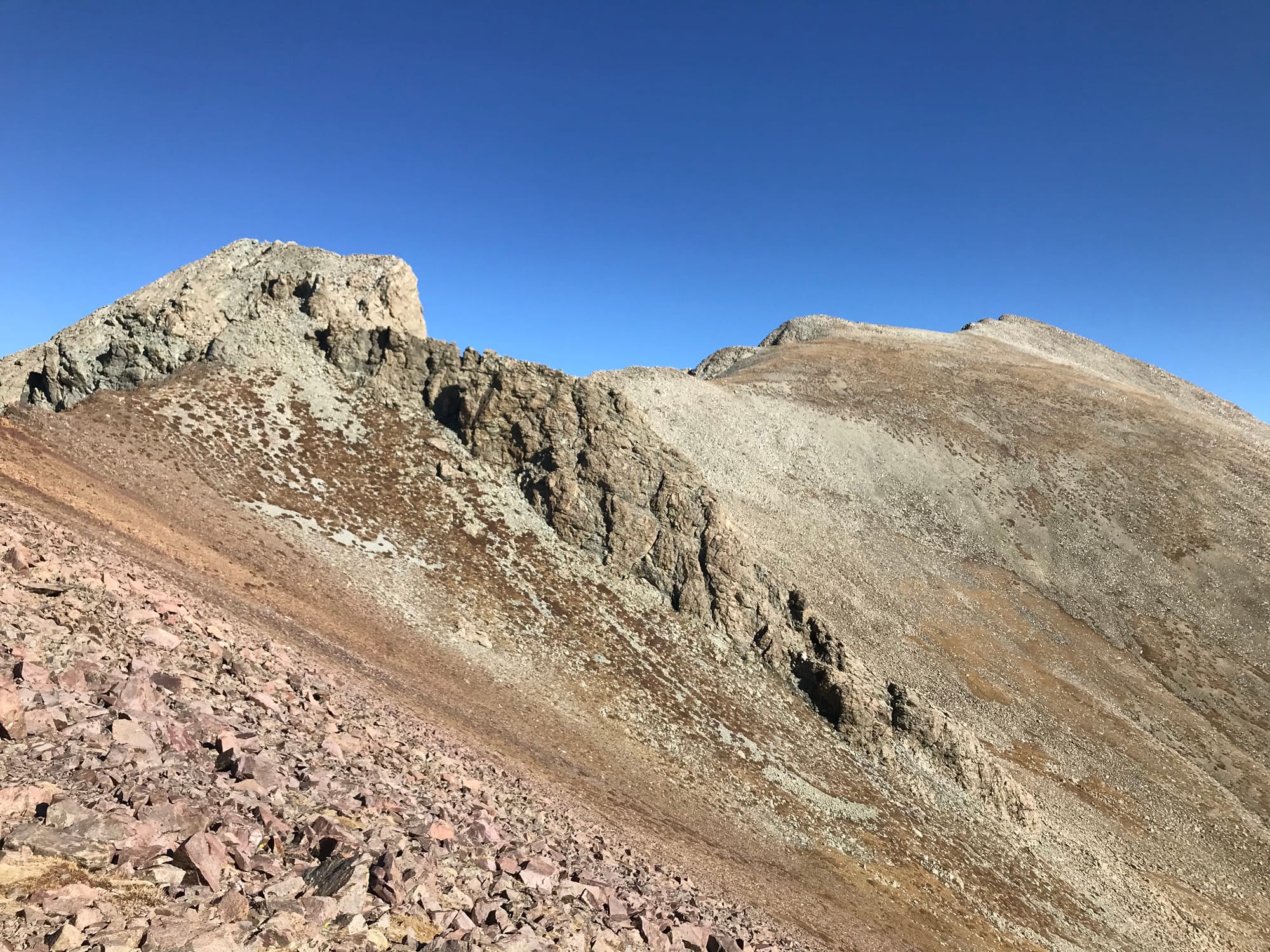 Iron Nipple and Huerfano Peak from the saddle.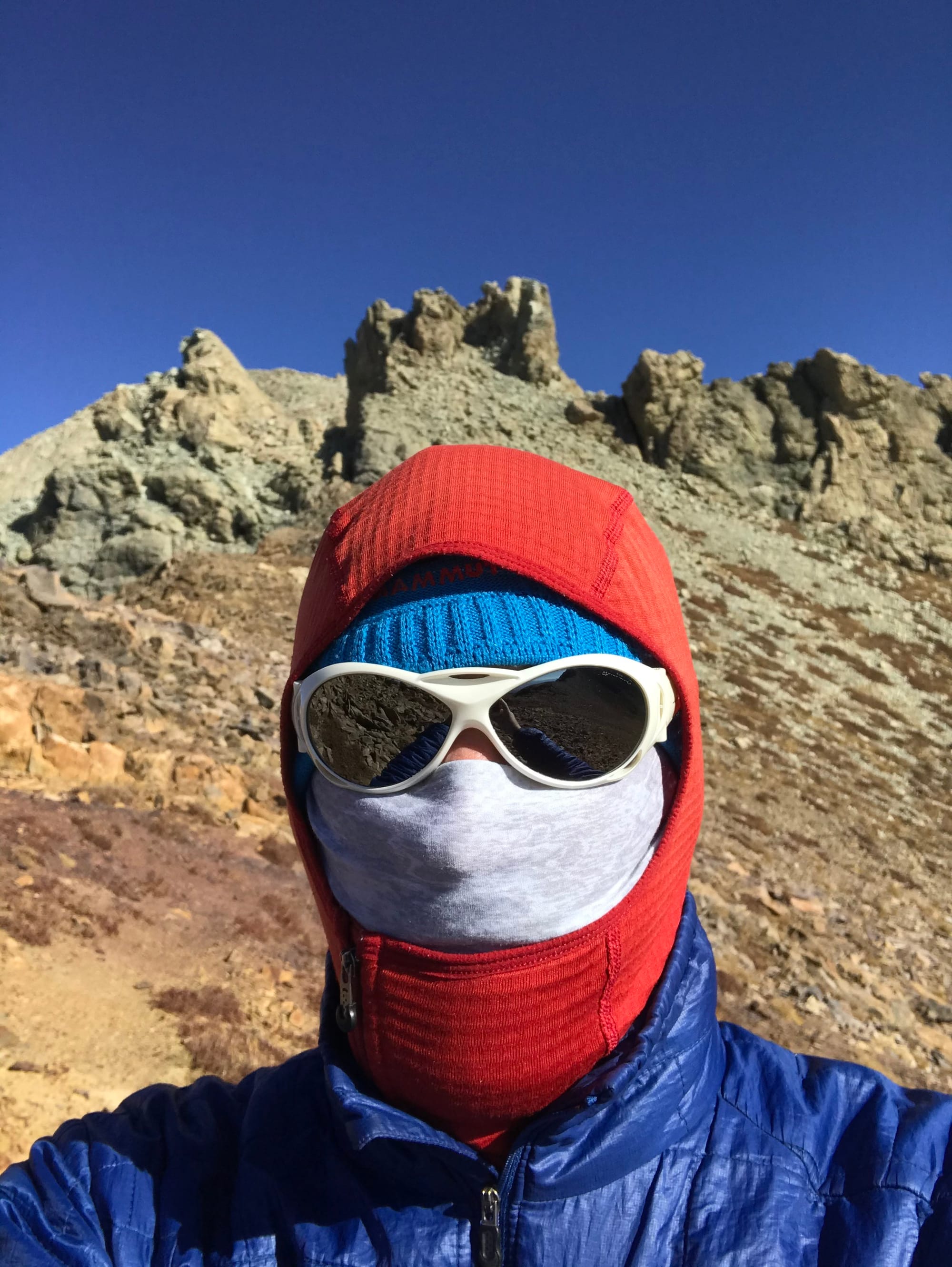 I got cold.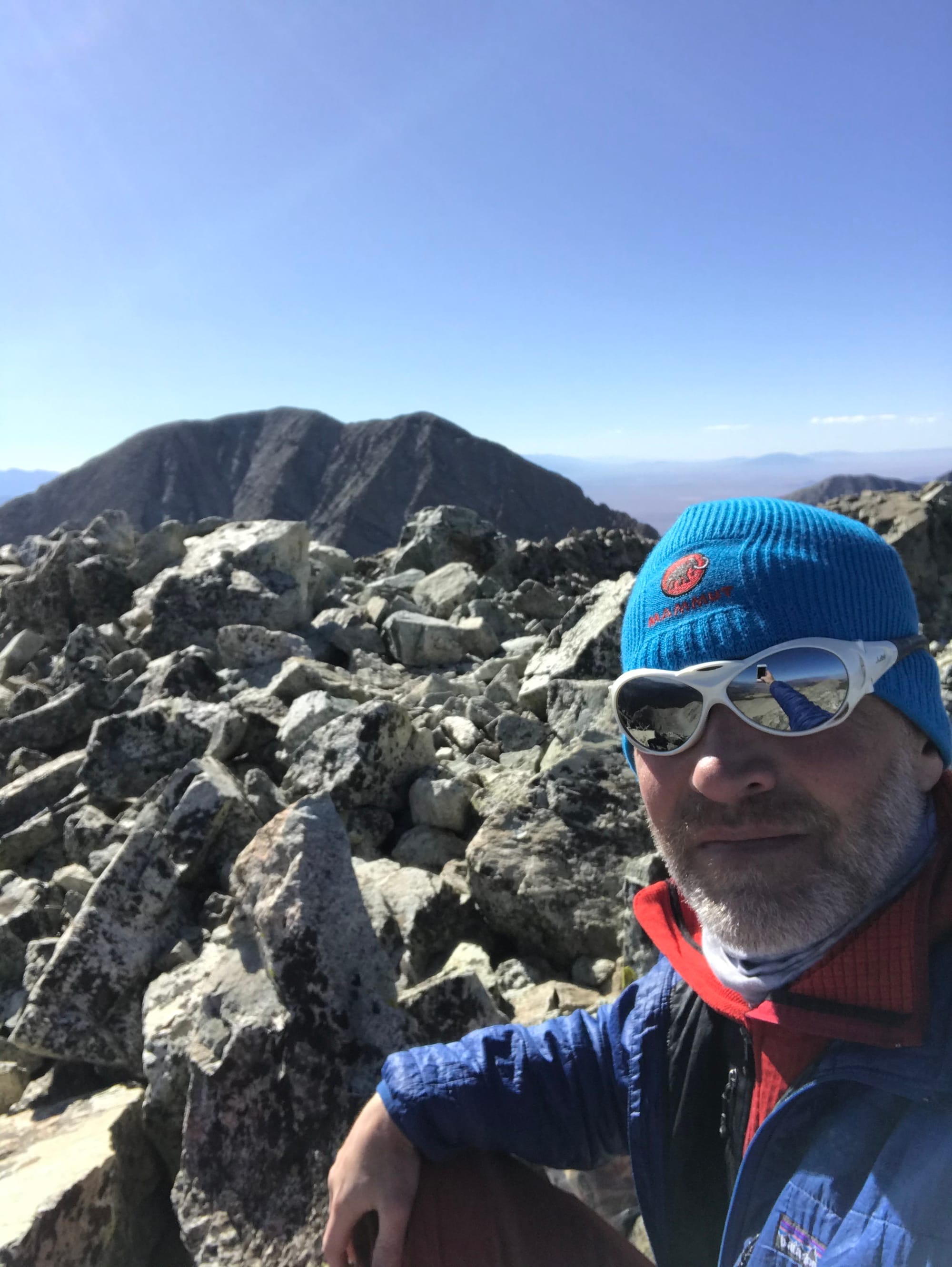 On the summit of Huerfano Peak with Mount Lindsey in the background.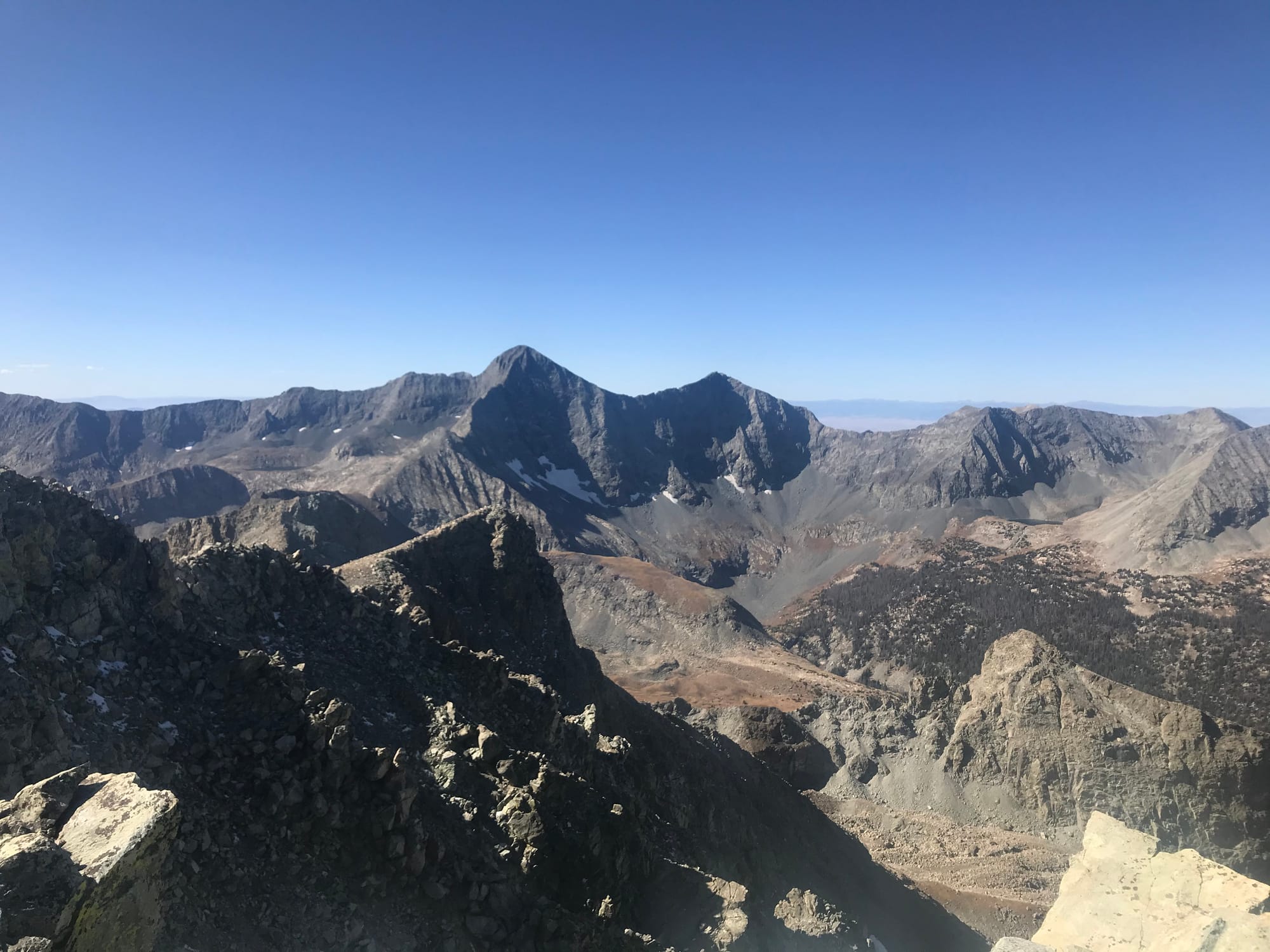 Blanca Peak and Ellingwood Point from Huerfano Peak.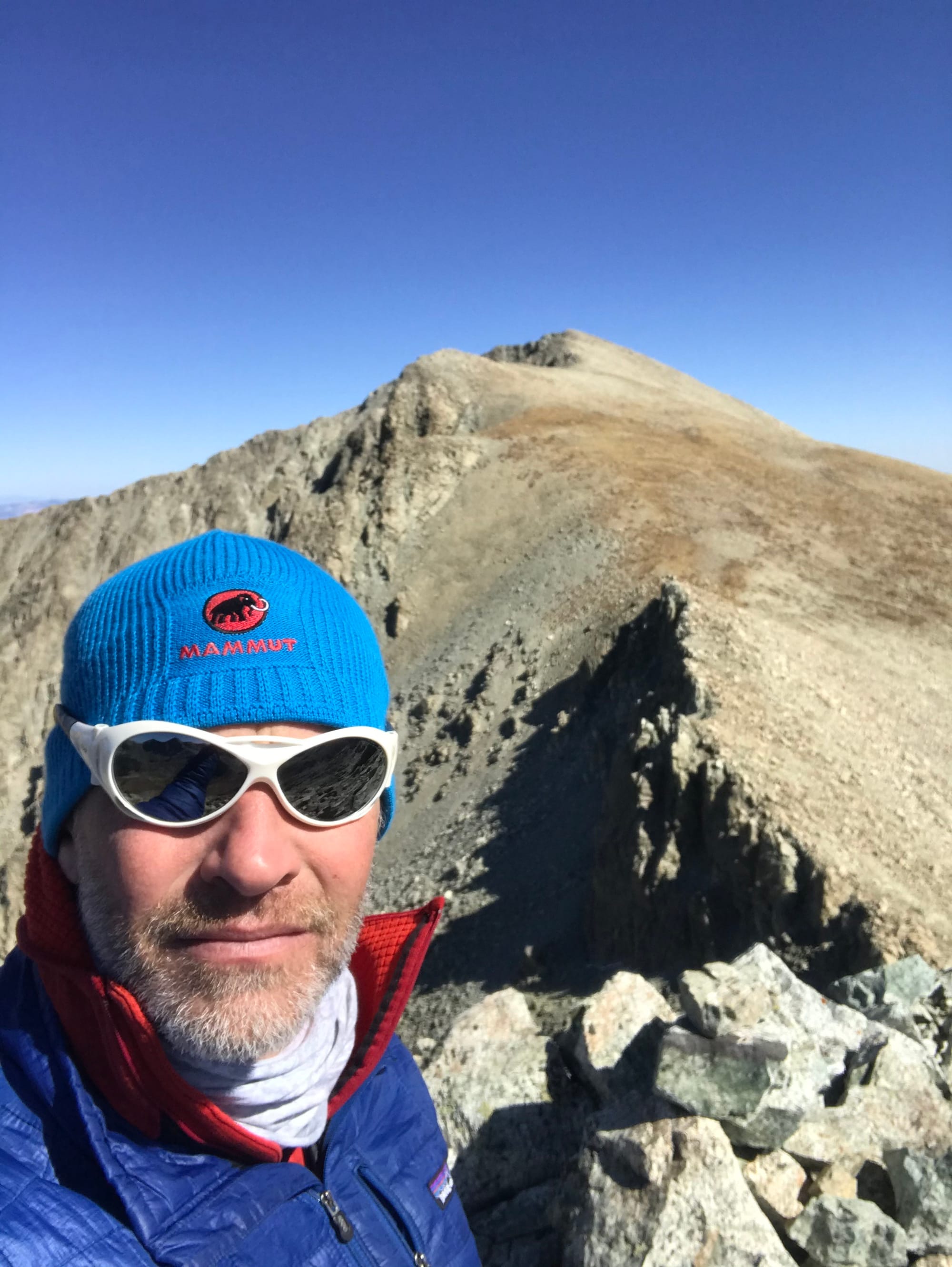 On the summit of the Iron Nipple with Huerfano Peak in the background.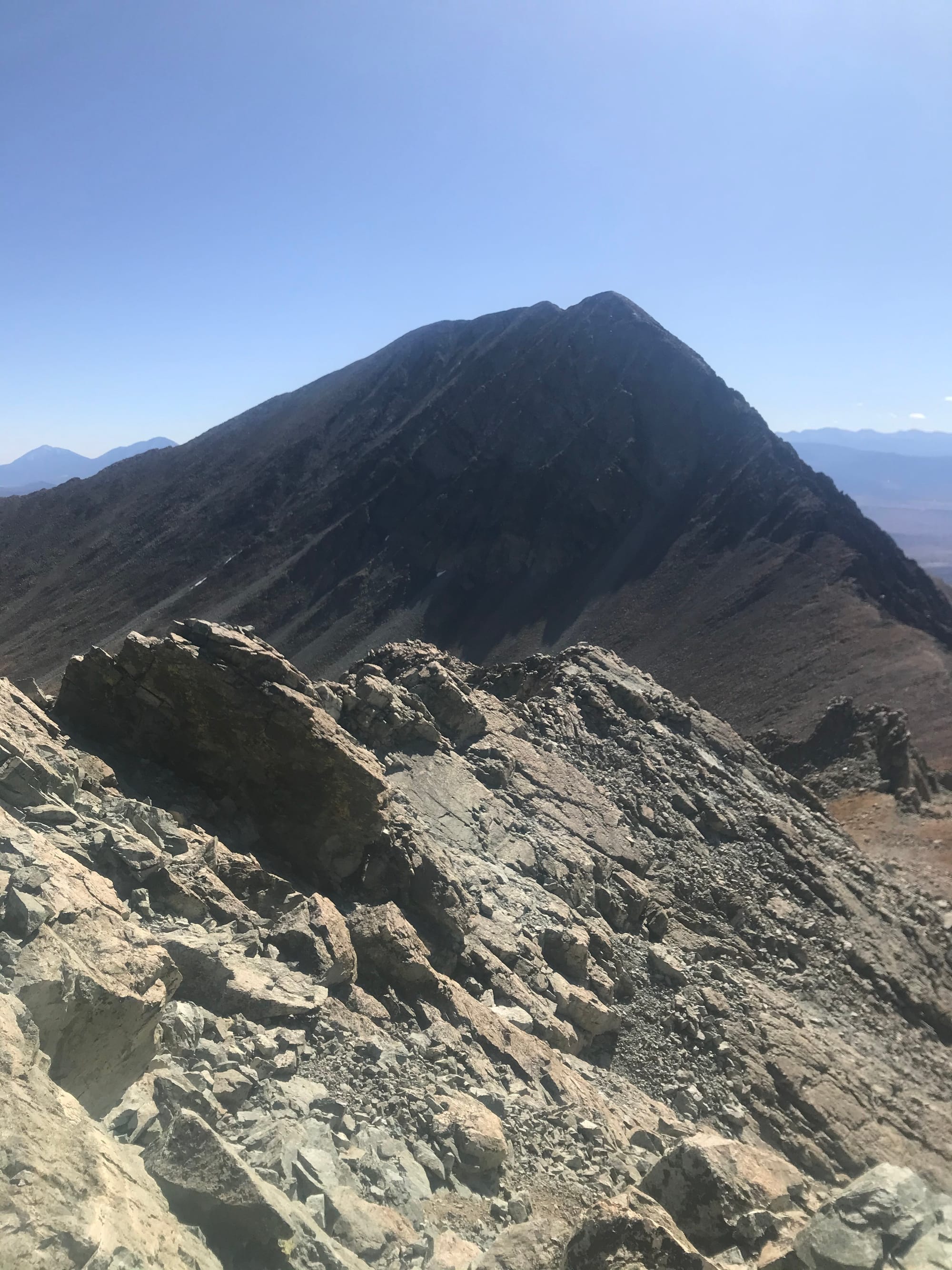 Mount Lindsey from Iron Nipple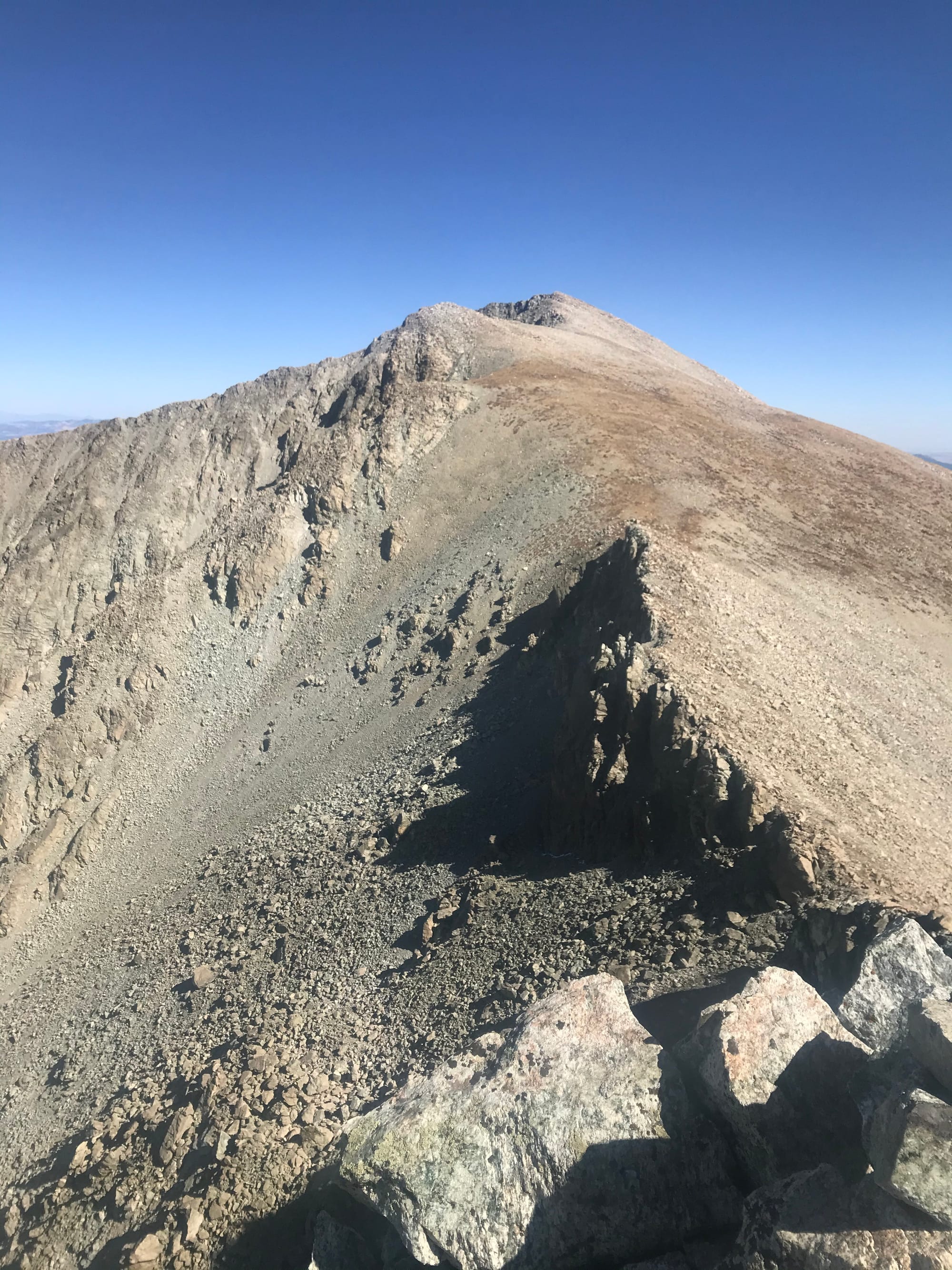 Huerfano Peak from Iron Nipple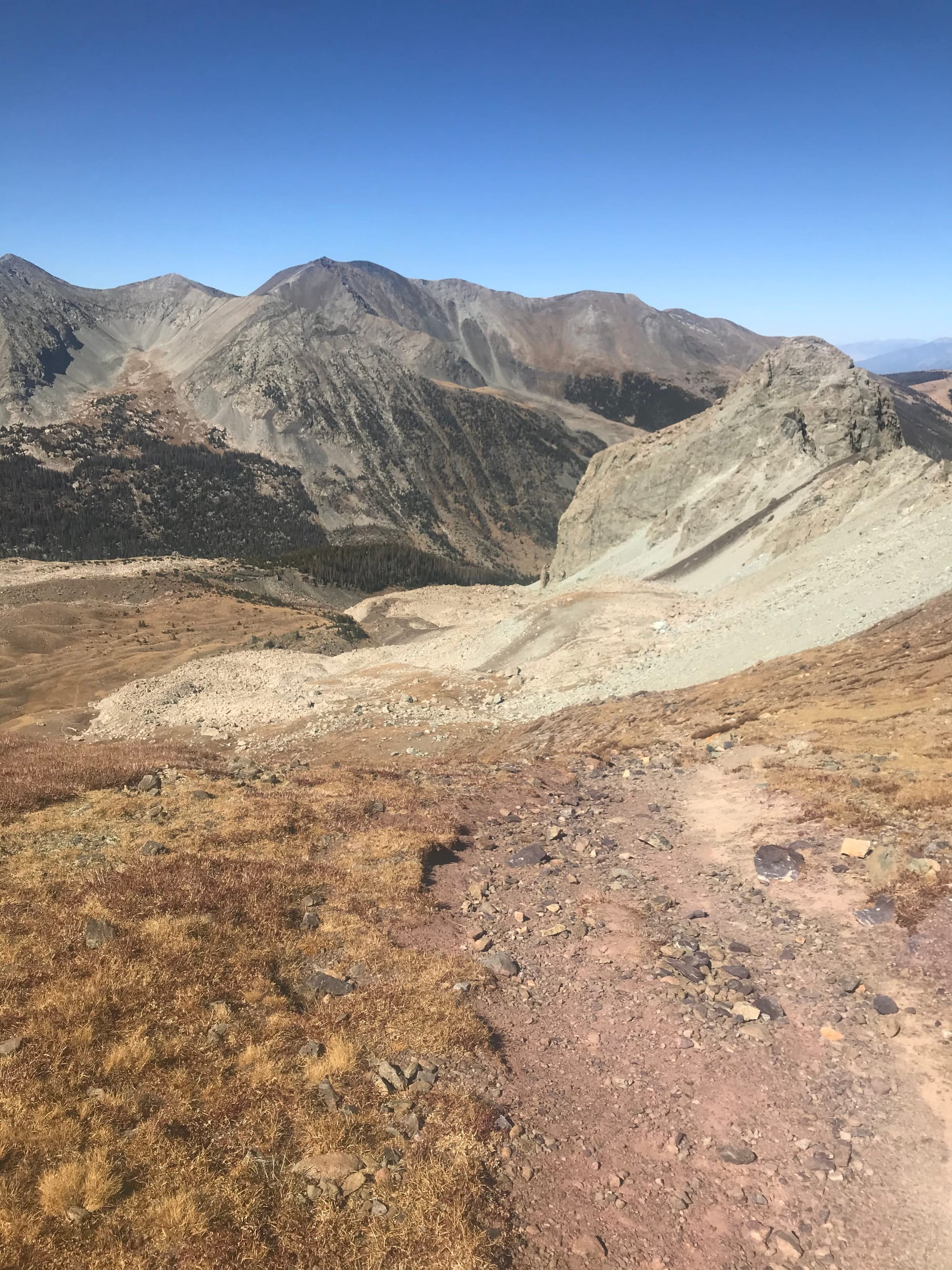 California Peak