Statistics
Date - 11/09/2019
Elevation - 11,700'
Route - All Mixed Up
Miles - 5.3
Elevation Gain - 2,500'
ACME Mapper - Link
CalTopo - Link
Description
Nick and I took Friday off to head to Rocky Mountain National Park and test our skills against the classic ice climb All Mixed Up. The forecast wasn't great, but appeared reasonable for an attempt on the route. We left the Glacier Gorge Trailhead at 7:30 after leaving Littleton, Colorado, at 5:25. The trail approach went quickly as we took the shortcut/fire/rescue trail to Mills Lake, which was frozen over. The off-trail approach wasn't too bad as we followed a boot pack most of the way to the base of the climb.
Since I had been up the route several times, I offered the two more pleasing pitches to Nick while I led pitch 1 and 3. The first third of the first pitch was super thin. After getting a good piece of rock gear in and stepping up across a small shelf, I was able to get three or four stubbies in before reaching the fixed anchor below pitch 2.
Nick started pitch two on a short but steep section before pulling the bulge an traversing slightly right to better ice. After another steep section to finish the pitch, he also found a fixed anchor to bring me up on. I quickly led pitch 3, which consisted of a short section of ice and then snow climbing to the base of the fourth money pitch. I used an ice screw anchor for belaying Nick on pitch 3.
Nick cruised up the fun and full pitch 4 to another fixed anchor at the top of the climb. After getting to the top, we did four double rope rappels off of fixed anchors to reach our gear waiting for us at the base of the climb. The wind was fairly strong all day, and we had several layers on to keep warm. Conditions weren't ideal, but they certainly weren't unbearable either. As far as the ice went, pitch 1 was fairly thin (normal), pitch 2 was brittle and took a lot of swinging, pitch 3 is mostly a snow climb, and pitch 4 was splitter/stellar/cruiser/awesome (I'm not sure on the climbing lingo.).
We descended the route and hiked back out with very few people on the trail at all. We got back to the Glacier Gorge Trailhead at 3:10 making it a 7 hour and 40 minute car-to-car day. Not bad for an old guy like me. I told Nick we will go back up and climb West Gully soon too since he needs to check that route off his list. We drove back to Littleton, Colorado, where I had a chance to meet Nick's dogs, have a beer, and visit with his wife for a bit.
Photos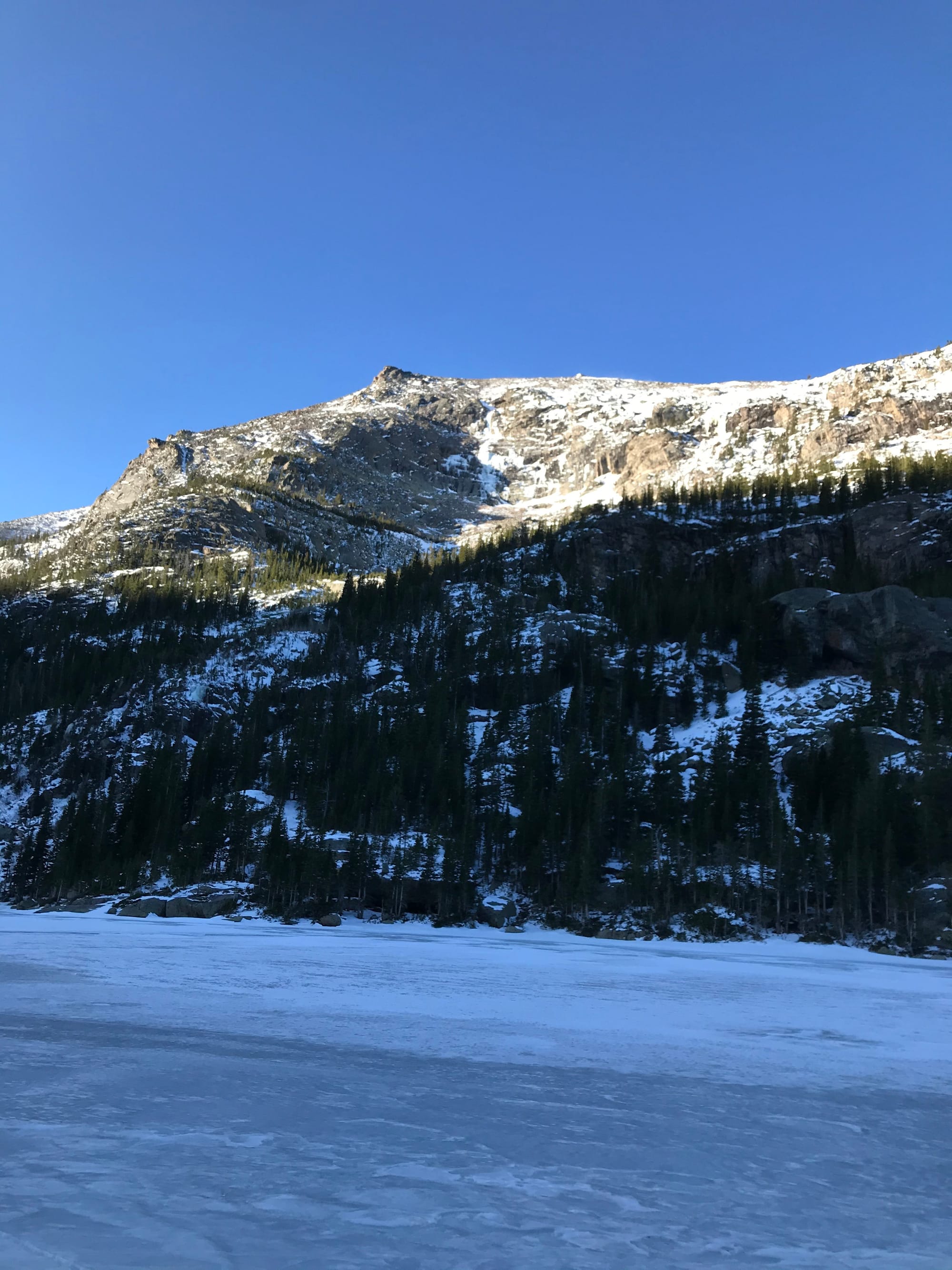 All Mixed Up from Mills Lake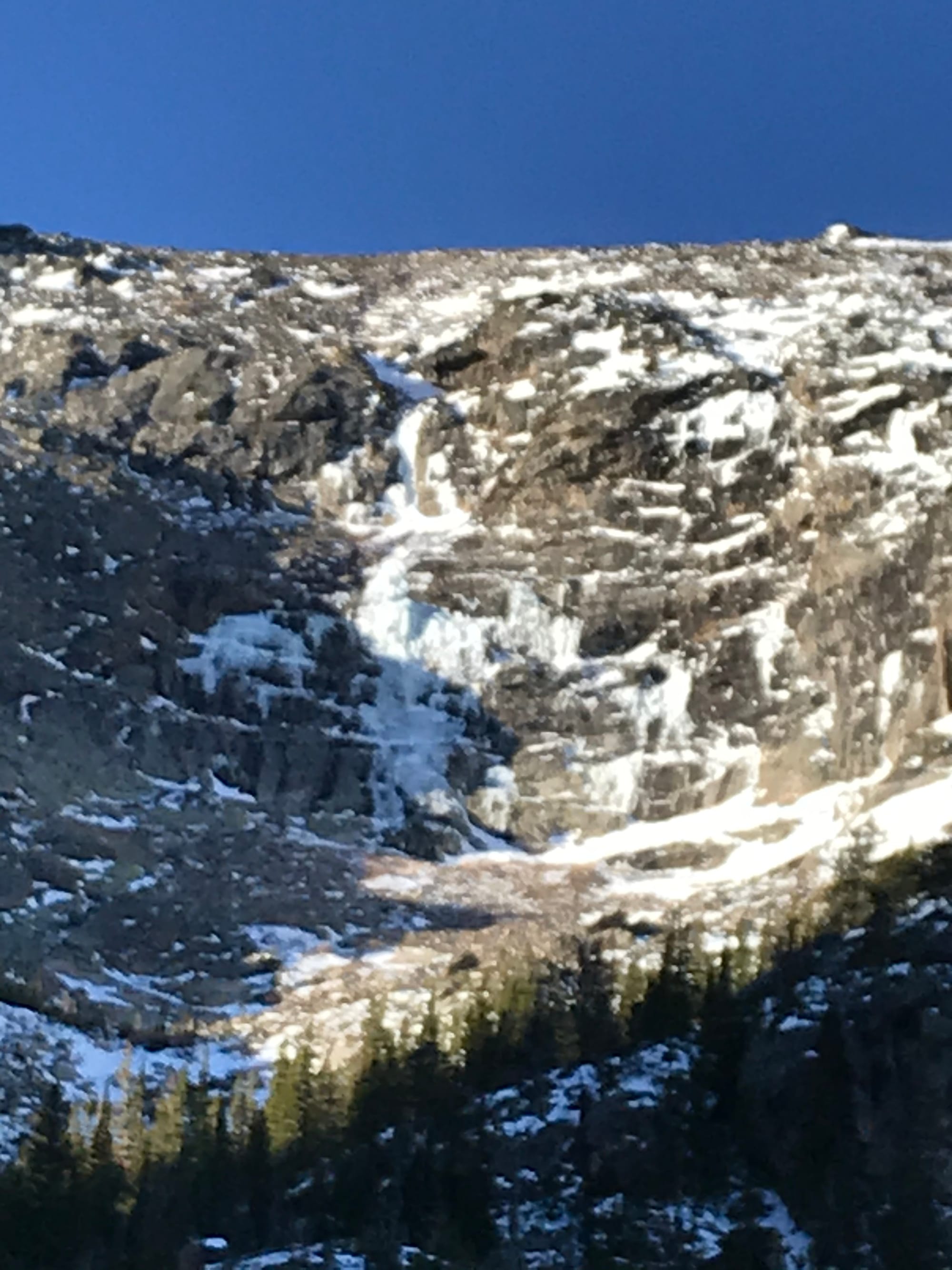 All Mixed Up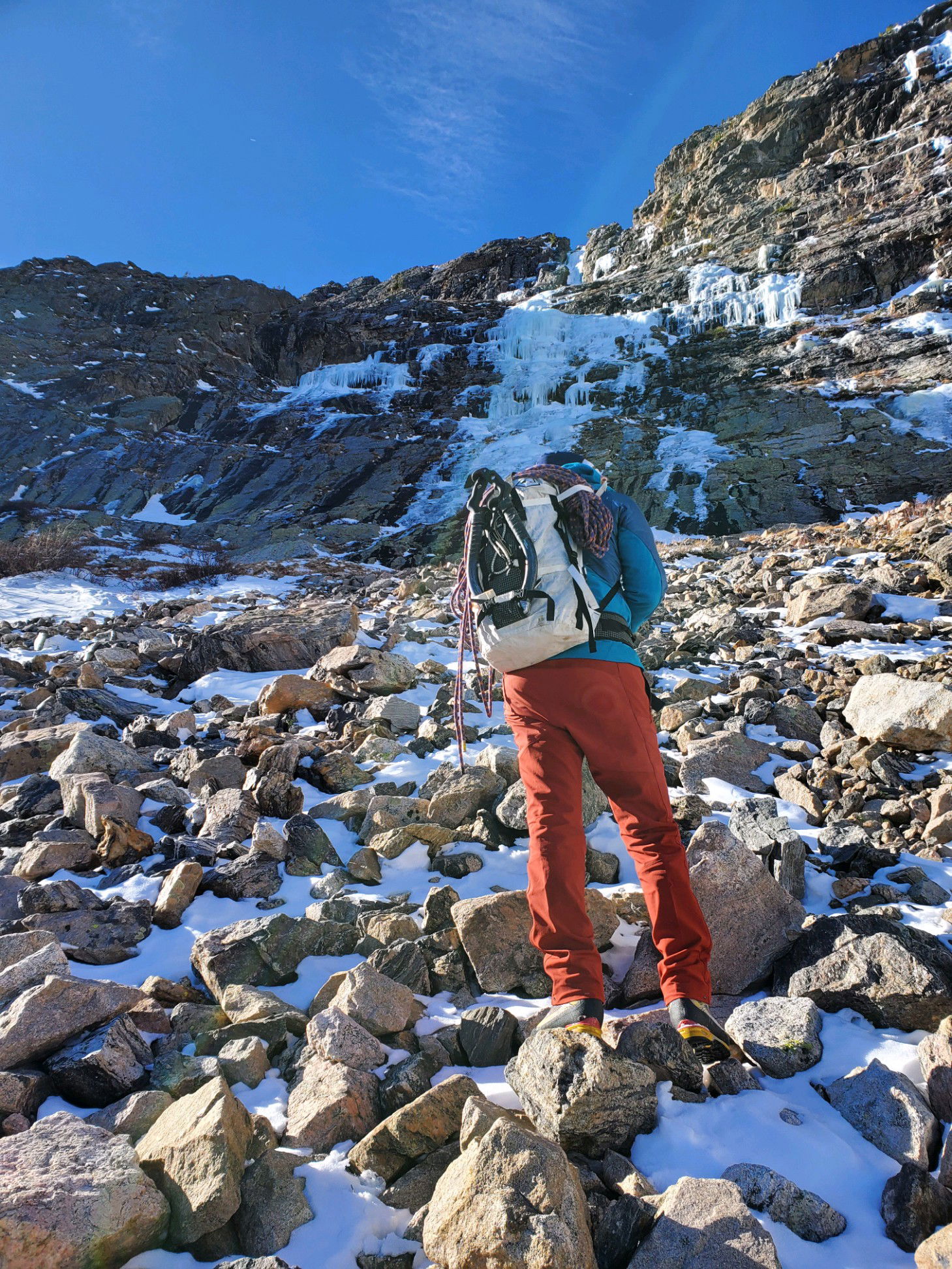 James approaching All Mixed Up.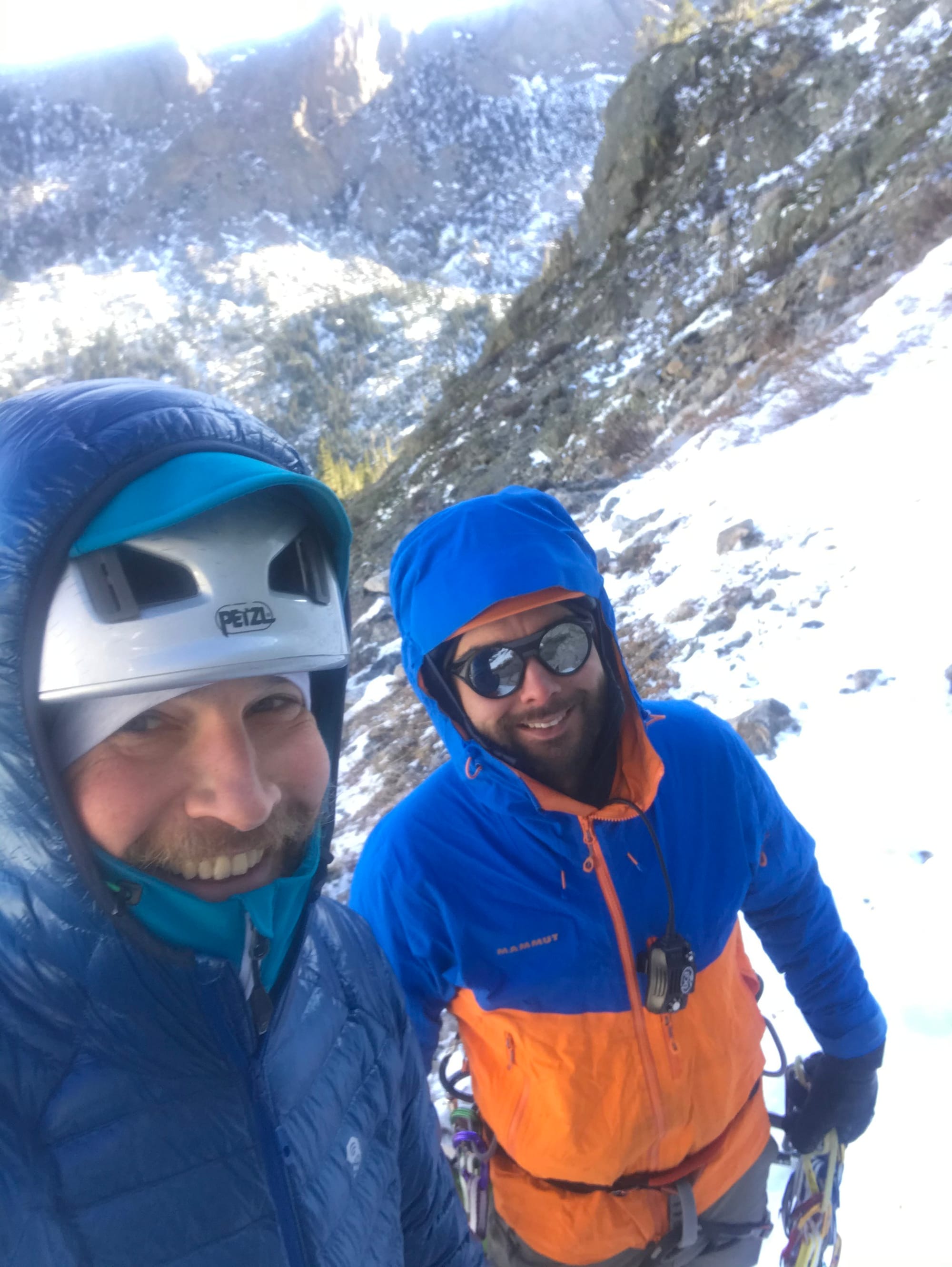 Trying to stay warm at the base of the climb.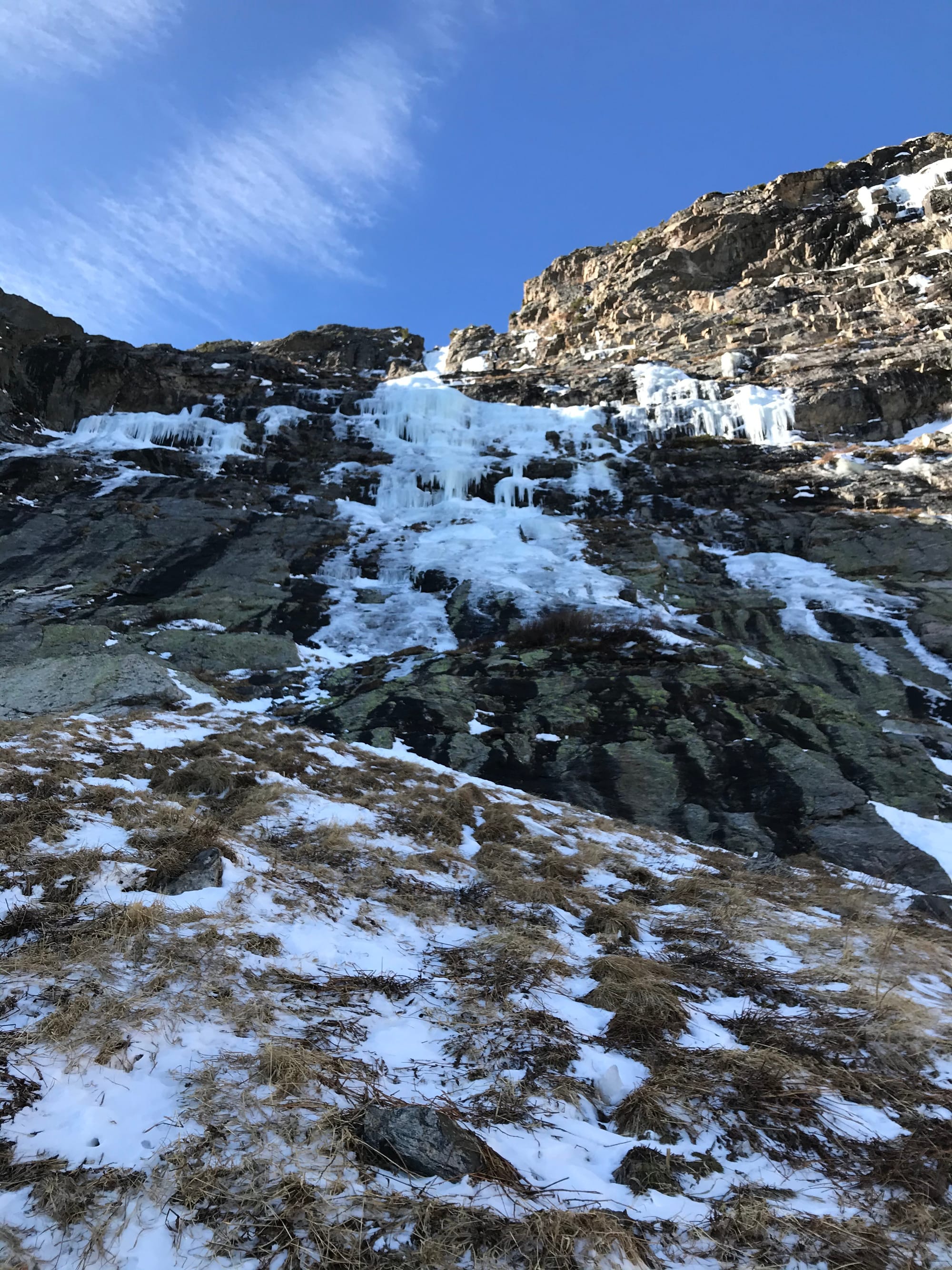 Start of the climb.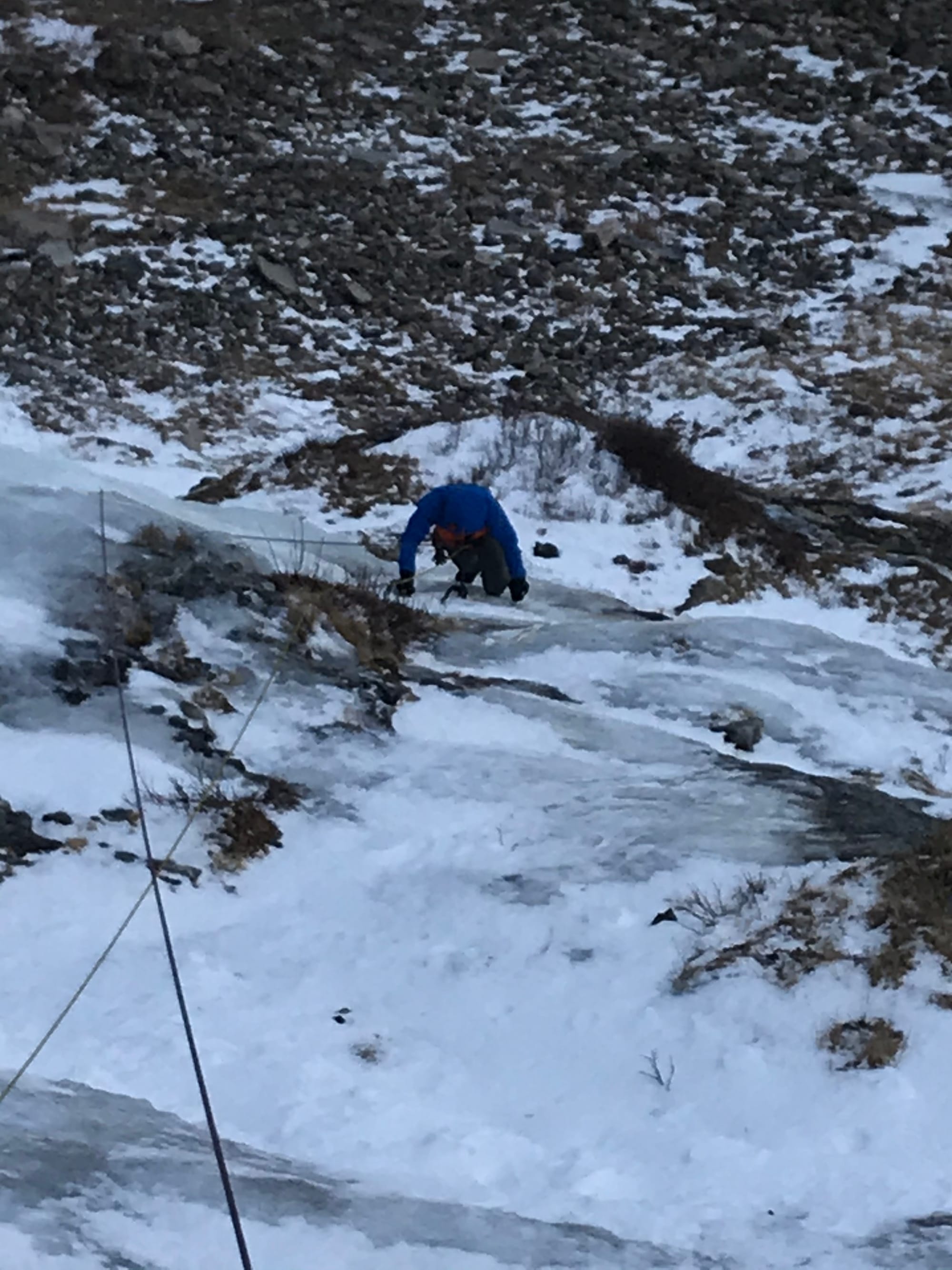 Nick following pitch 1.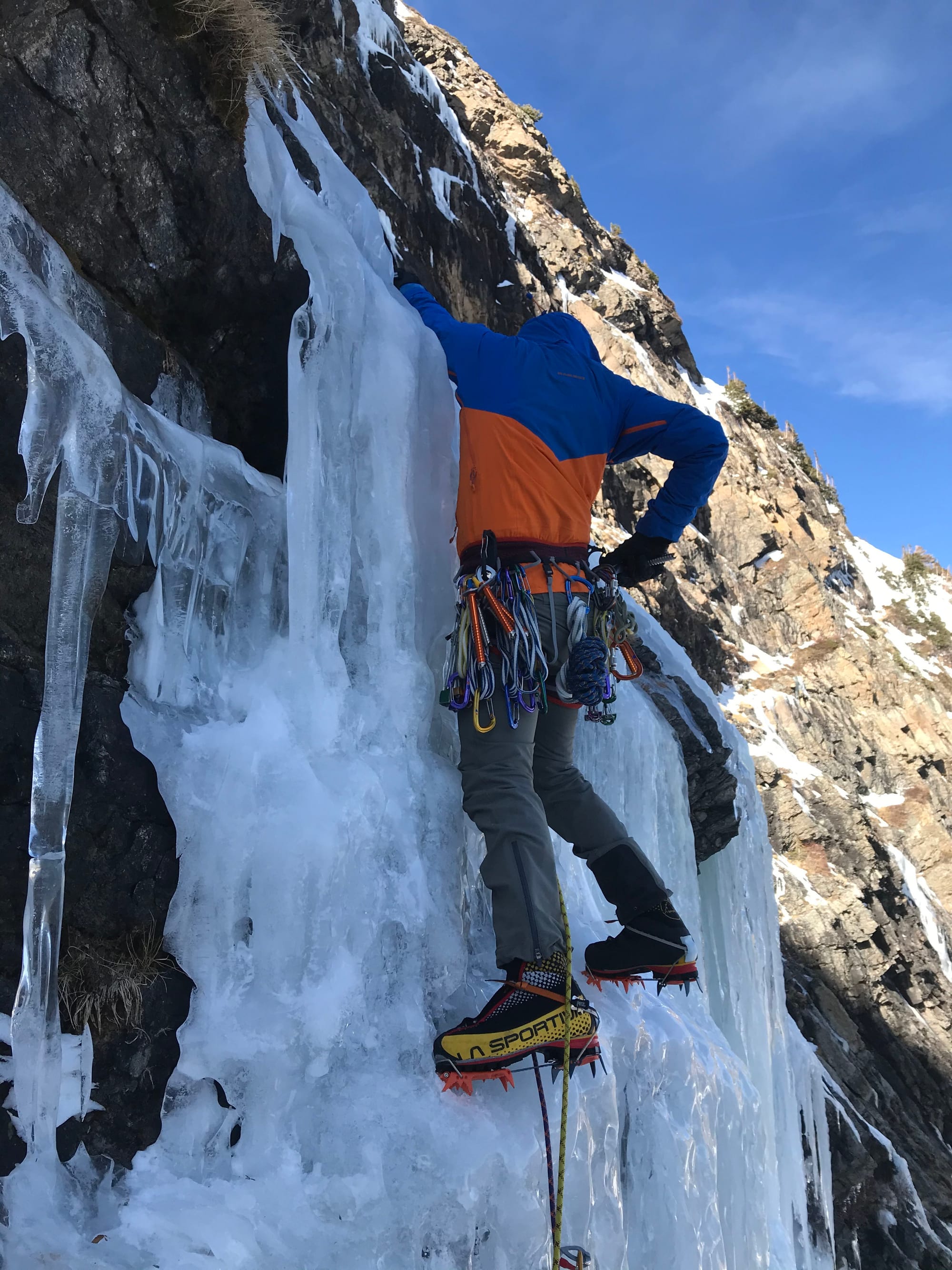 Nick starting pitch 2.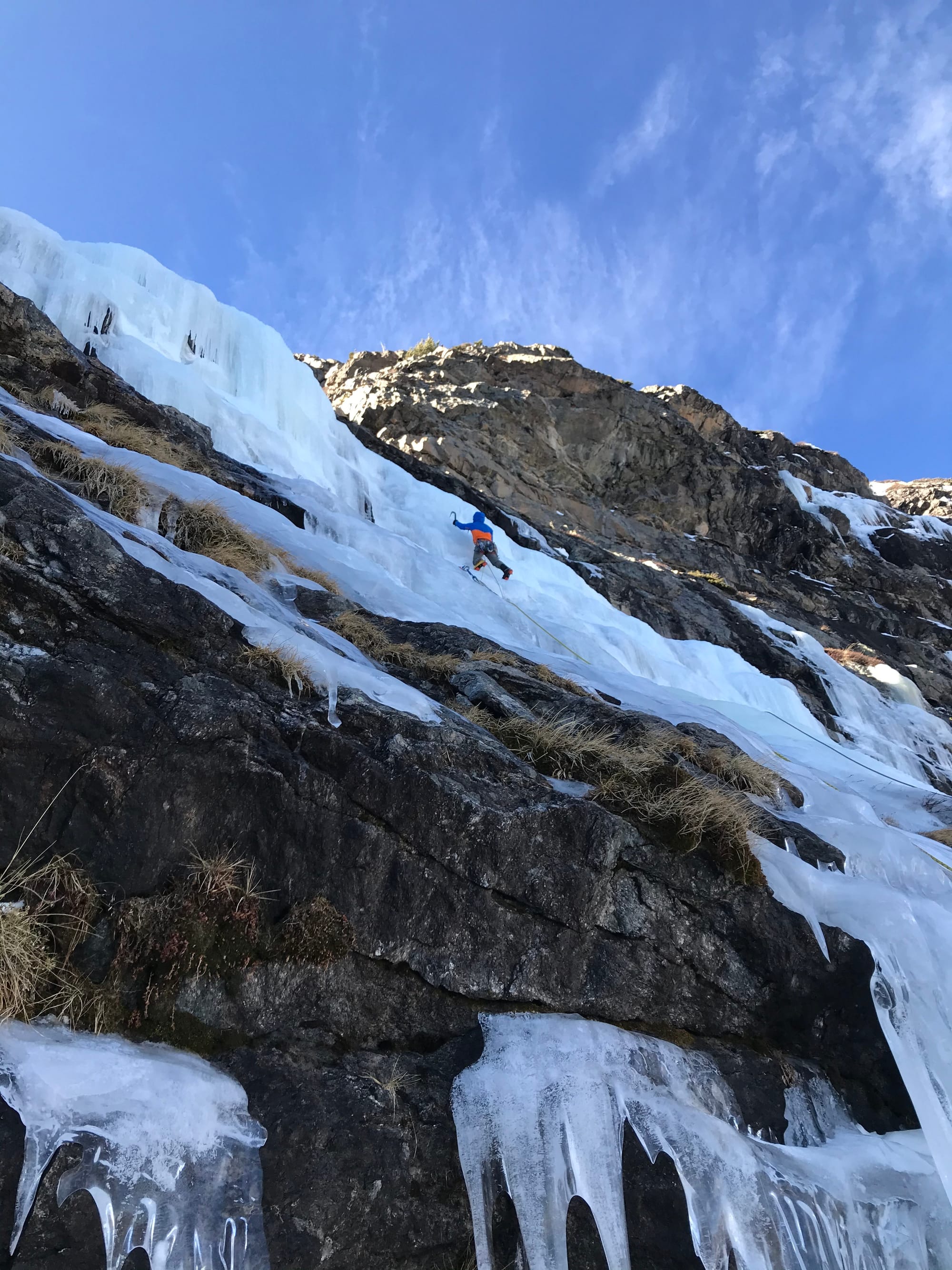 Pitch 2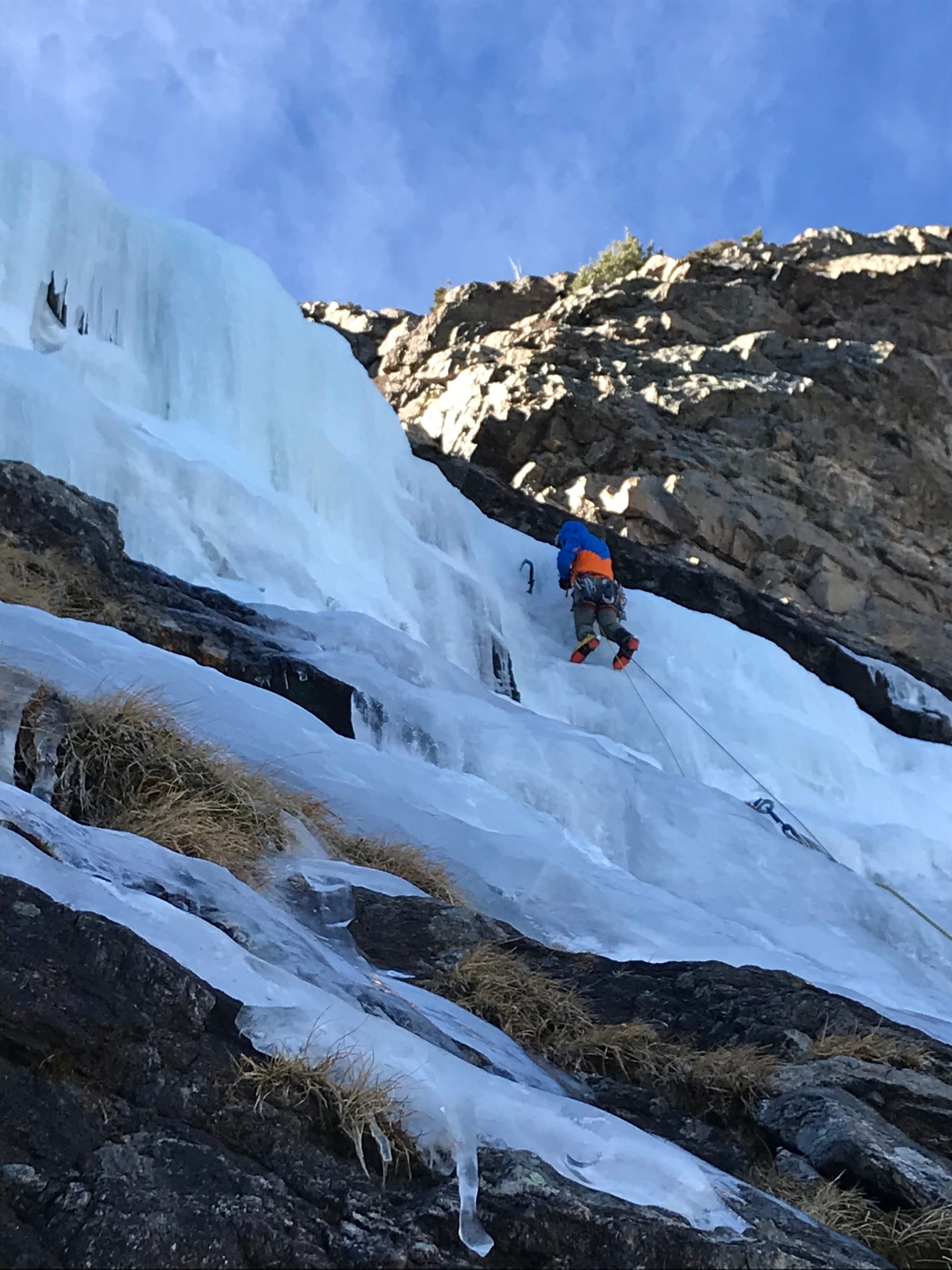 Pitch 2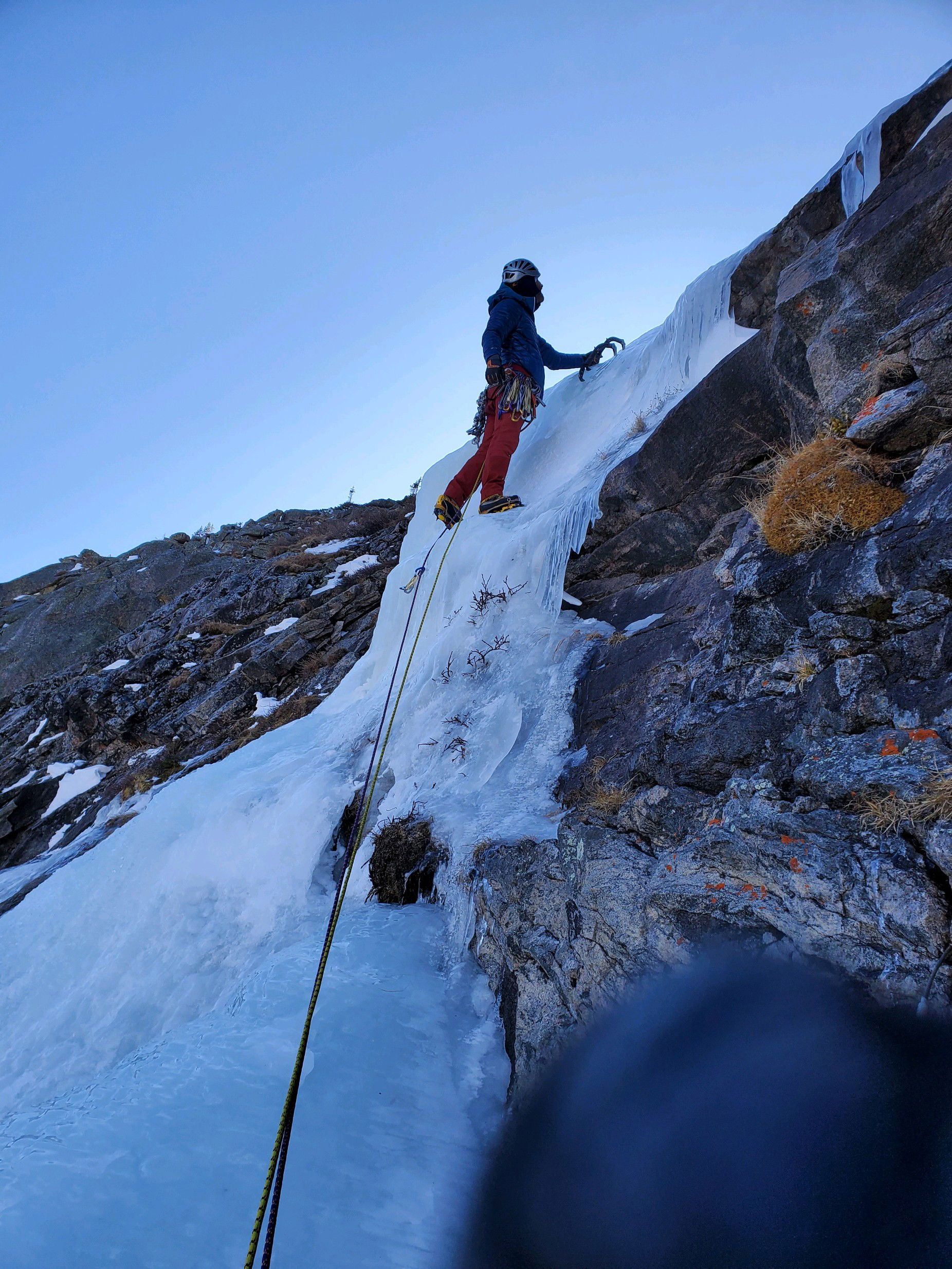 James starting pitch 3.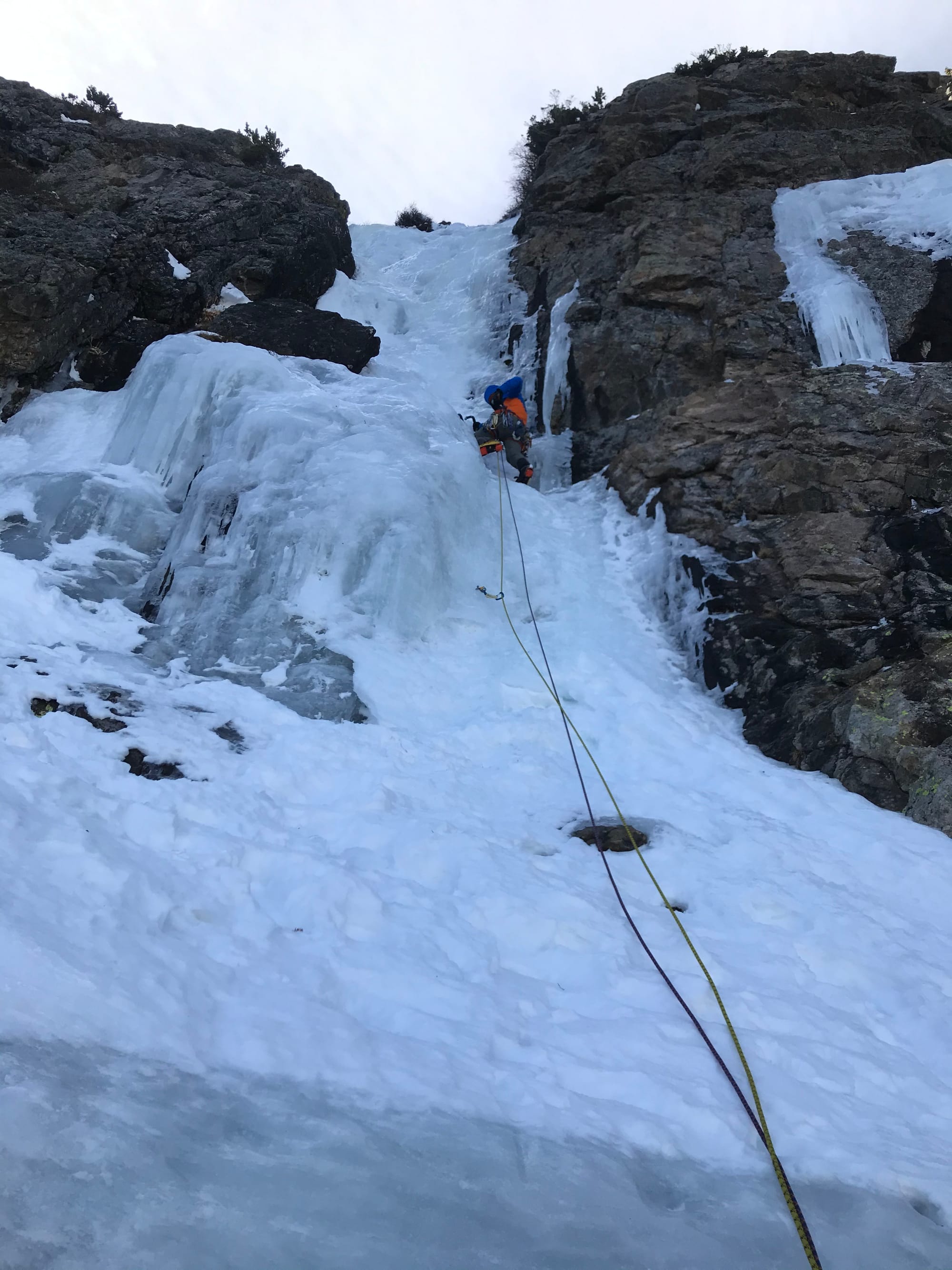 Nick starting pitch 4.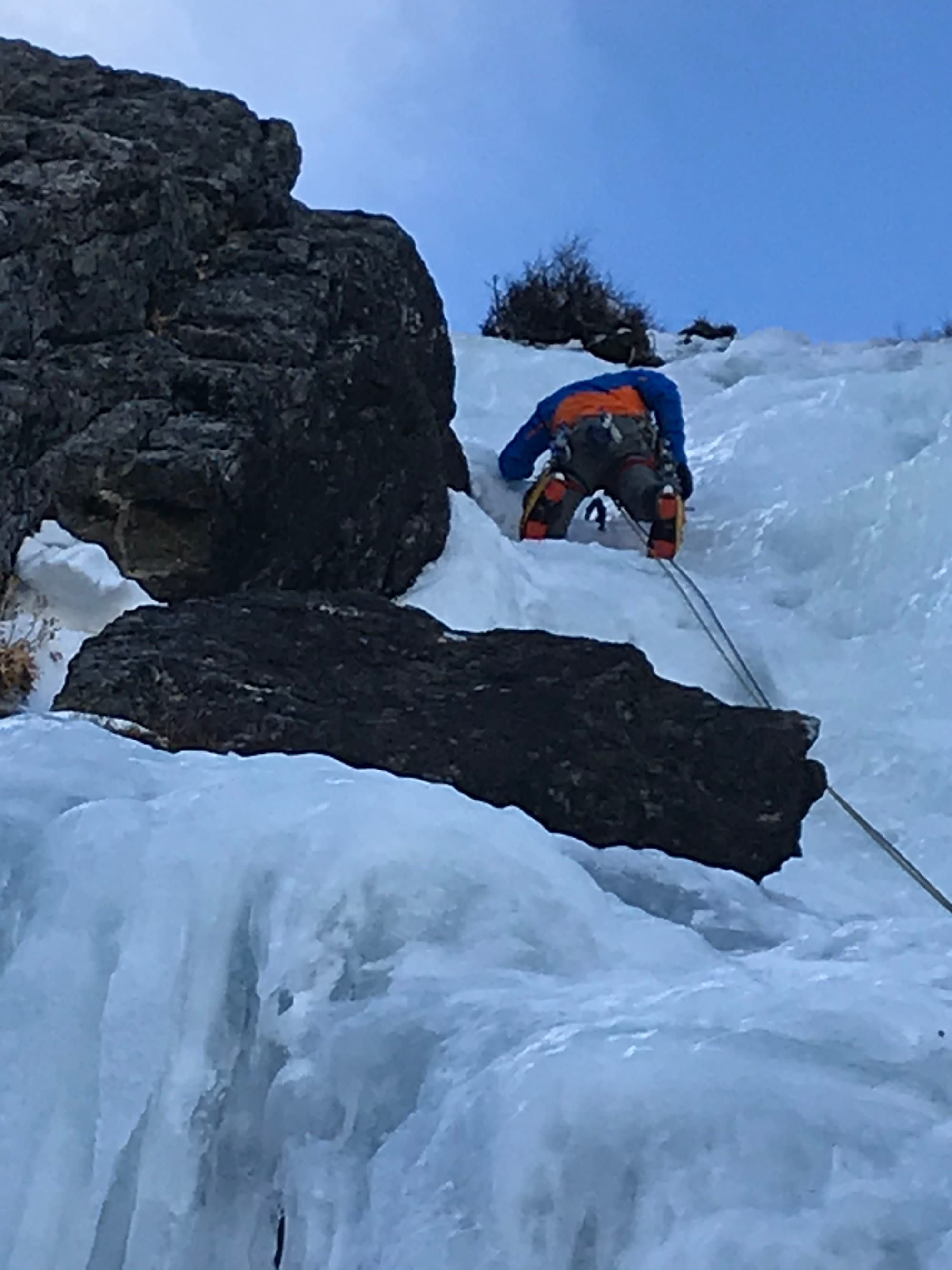 Pitch 4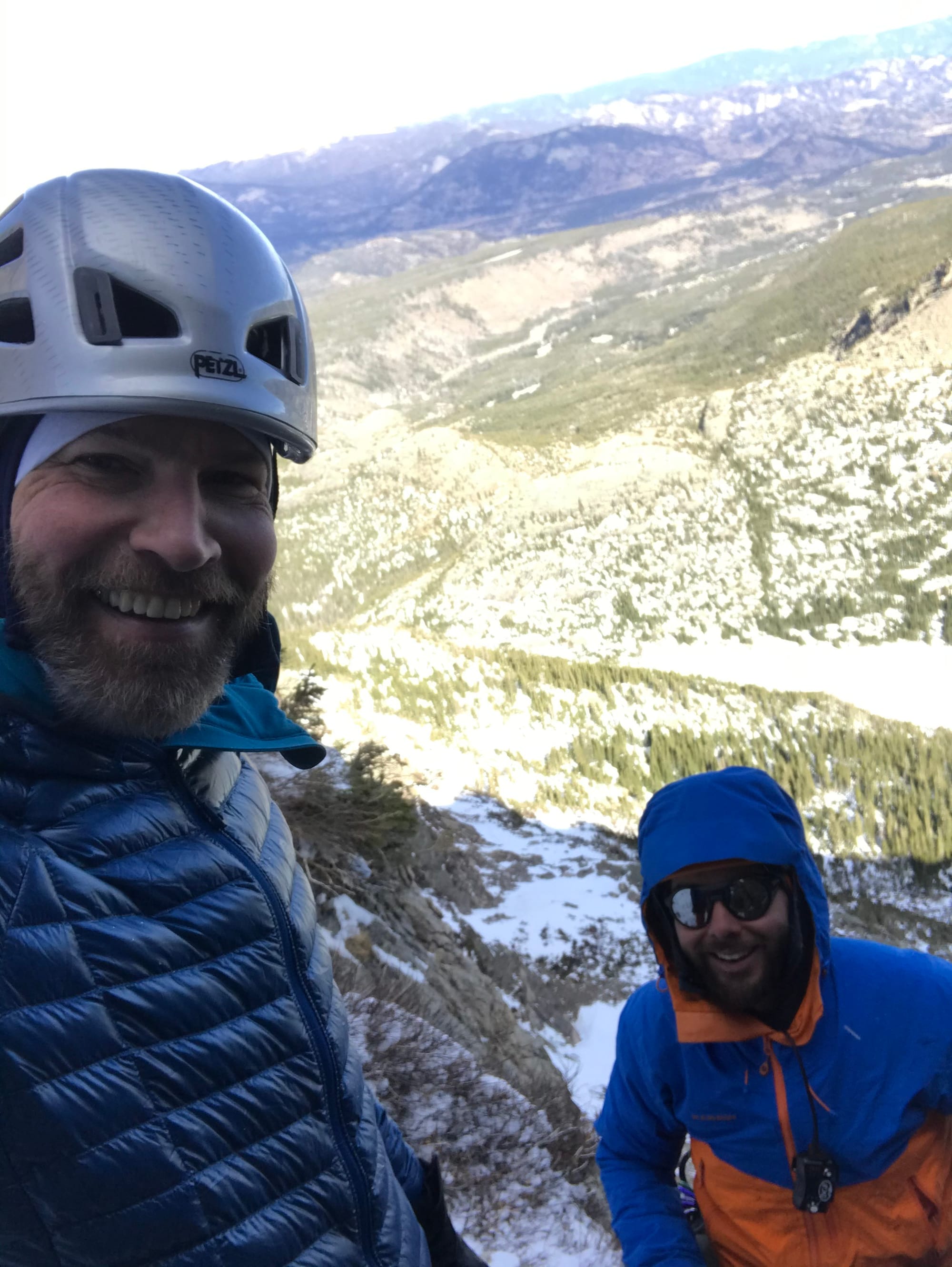 James and Nick at the top of the climb.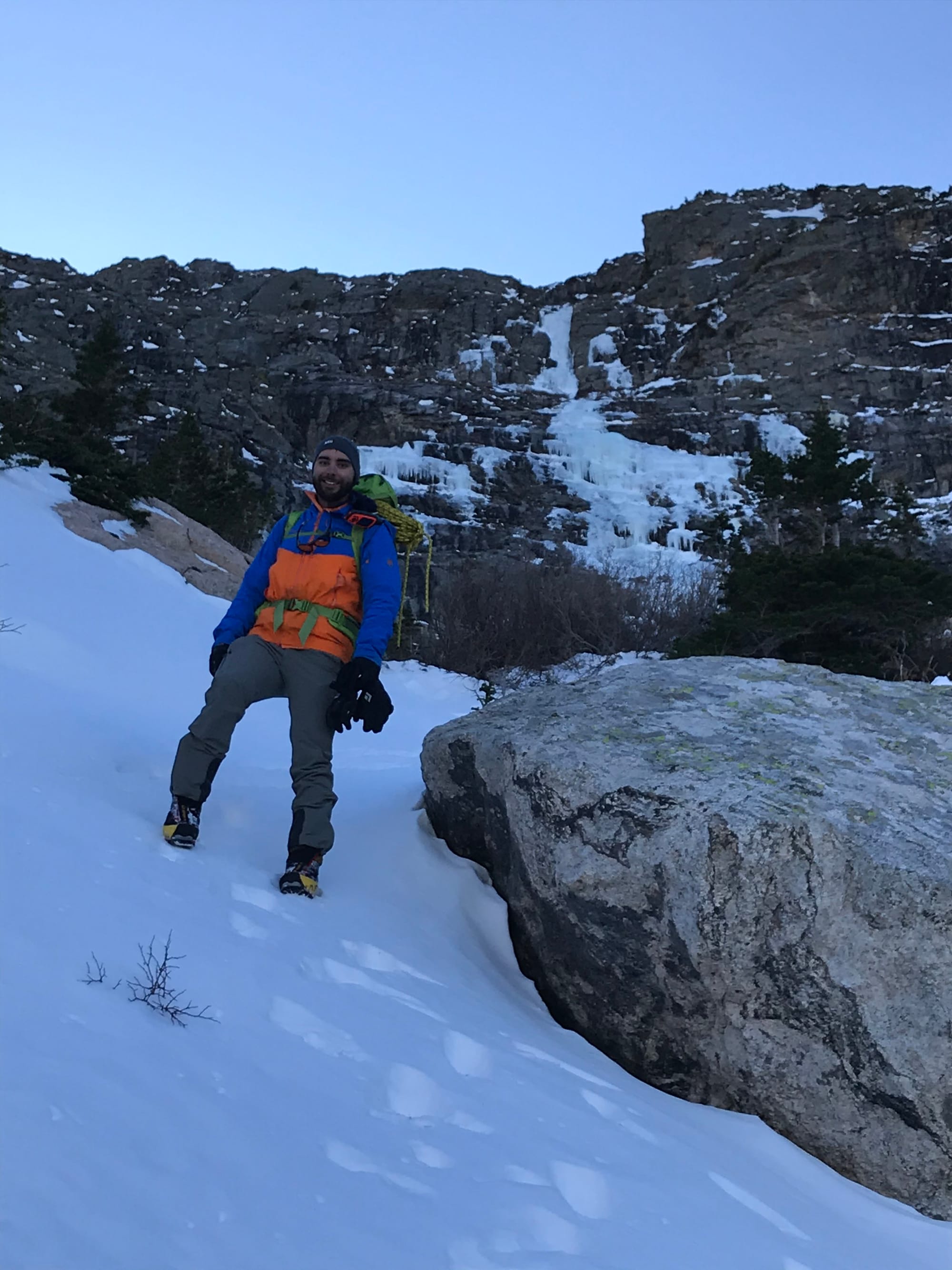 Descending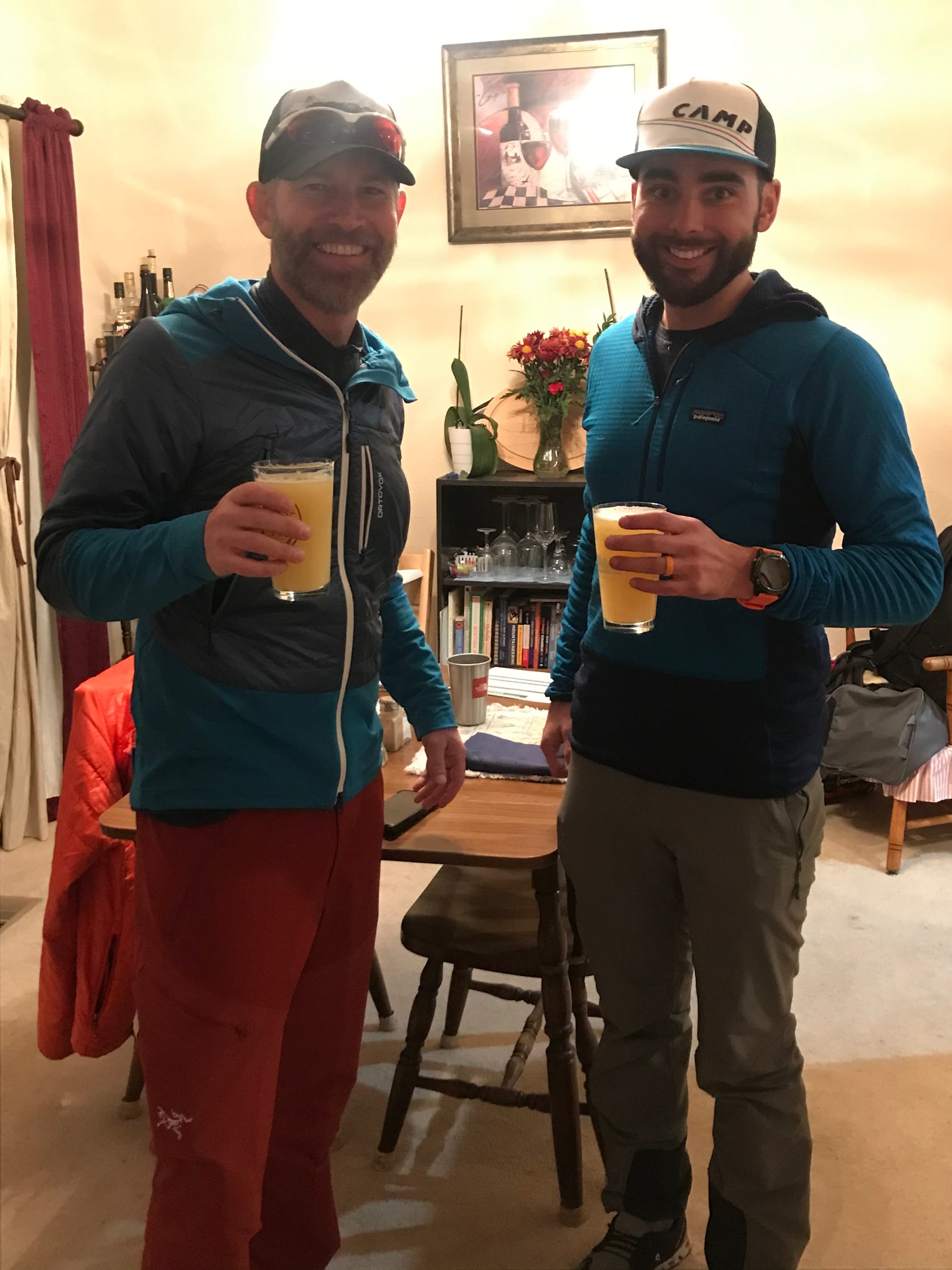 Post-Climb Beers