Statistics
Date - 03/15-18/2018
Elevation - < 7,000'
Route - Various
Miles - 31.0
Elevation Gain - 6,000'
ACME Mapper - Link
CalTopo - Link
Description
Justin put together a great four day itinerary for backpacking the Grand Canyon that allowed us to see a lot of the area. Marvin and I flew to Phoenix, Arizona, on March 14, 2018, and then drove to the canyon while Justin and Mike took a couple of days to drive down from Colorado and bring our gear to us. We rented a room at the south rim visitor center and prepared for our trip.
On Thursday, we parked our vehicles in the multi-day lot and hiked over to the park buses to get a ride to the Hermit Trail Trailhead to the west near Hermit Basin. Day one was a descent into the canyon on the Hermit Trail past Santa Maria Spring, Lookout Point, Breezy Point, Cathedral Stairs, and Cope Butte. Below Cope Butte, we took a right turn onto the Tonto Trail. We hiked about 10 miles and set up our tents at the Monument Creek Camp. We had a great day enjoying the views and each other's company. It was fairly chilly, and we got drizzled on a few times during the descent. After a hearty meal and a few camp chores we fell asleep under the stars.
On day two, we simply did a day hike down Mounument Creek to the Colorado River near Granite Rapids. It was a casual day with light packs and we only covered five miles. Once down at the river, we ate, napped, and I even jumped into the cold water. On the hike back up to our camp, we took an alternative route up the creek instead of the standard trail and ended up having a blast doing some canyoneering. It was a lazy afternoon and evening in camp and we stayed at Monument Creek Camp another night.
Day three was a bit bigger day with our heavy packs on again. We hiked eight miles from Monument Creek Camp past Cedar Spring and Salt Spring to Horn Creek Camp. Horn Creek Camp wasn't as nice as Monument Creek Camp and did not have good water source so we had to pack all of our water from Monument Creek. The hike was generally flat and the views of the Grand Canyon and the Colorado River were beautiful. We took our time, but still made good time with plenty of resting and conversation throughout the evening.
Marvin and I had to catch our flight out of Phoenix, Arizona, in the afternoon so we broke camp early and started hiking out in the dark. It was cold and misty in the canyon. We were hiking eight miles partially on the Tonto Trail and then up the Bright Angel Trail. As we started climbing out of the canyon up the Bright Angel Trail, weather continued to deteriorate and we encountered a fair amount of snow near the rim. We drove back to Phoenix, Arizon, got a quick shower, and were quickly flying back home. Justin and Mike hiked out later in the morning with no issues and started their drive back to Colorado. It was a successful trip with lots of great scenery in the Grand Canyon.
Photos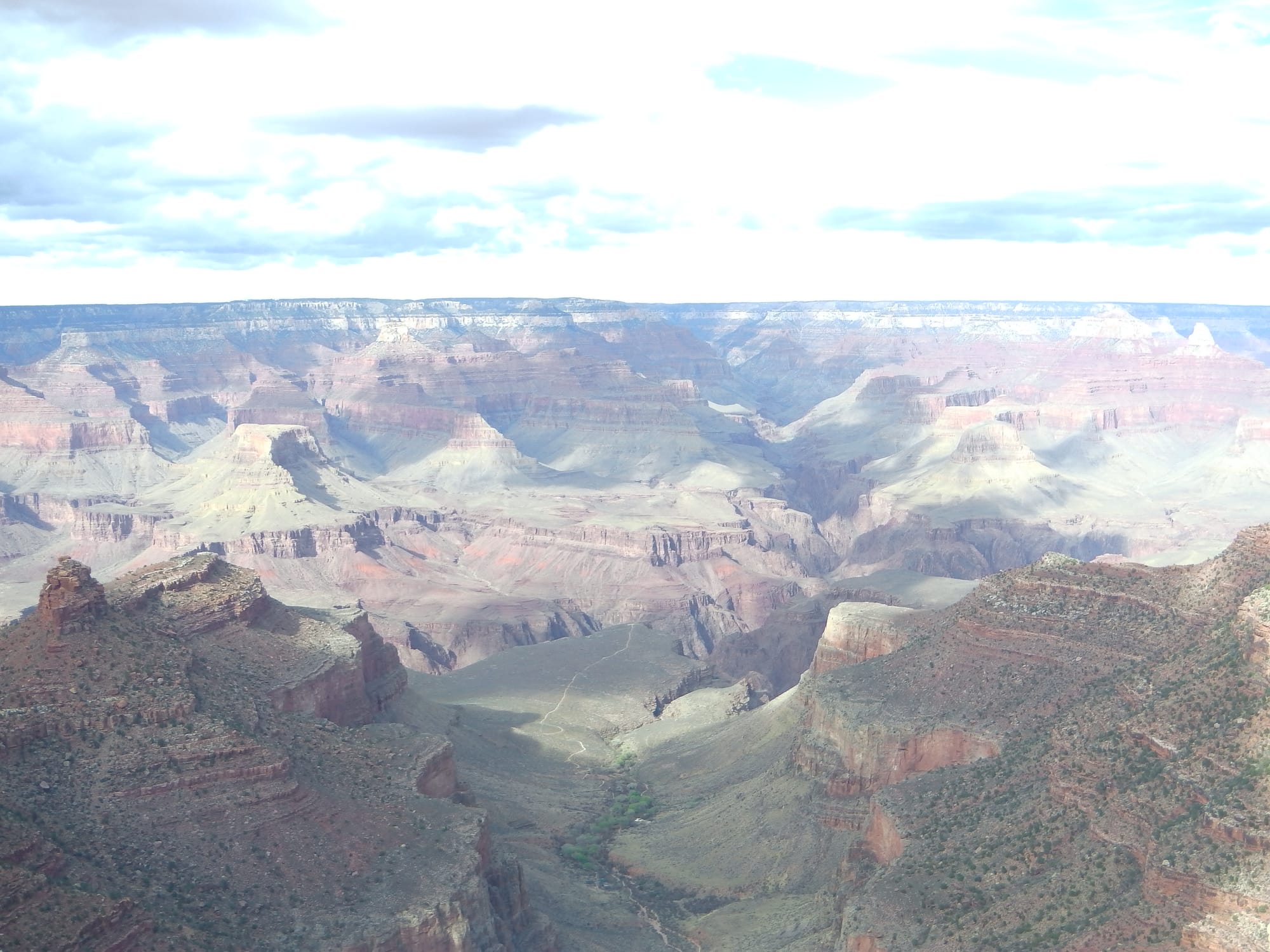 Grand Canyon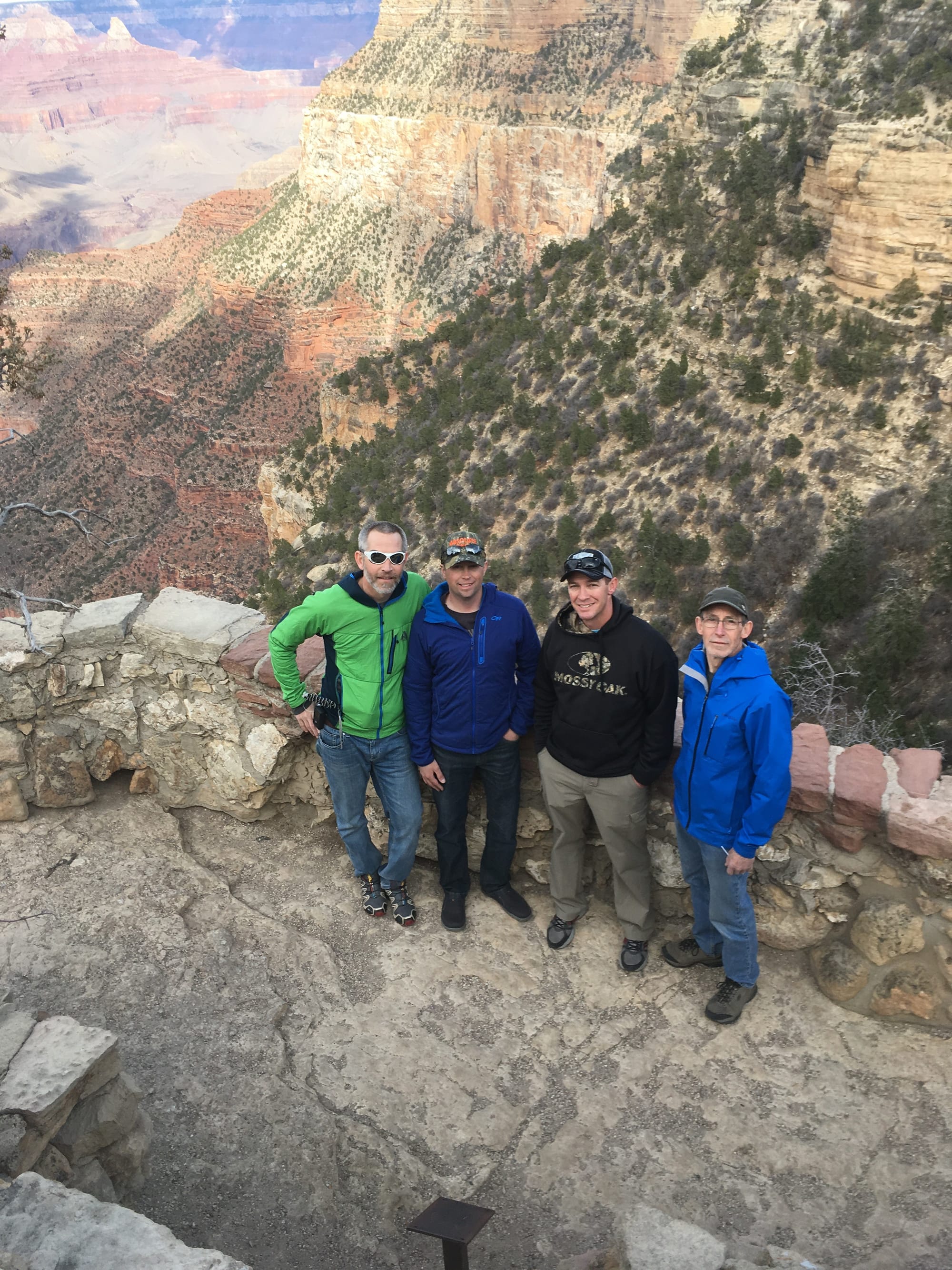 James, Justin, Marvin, and Mike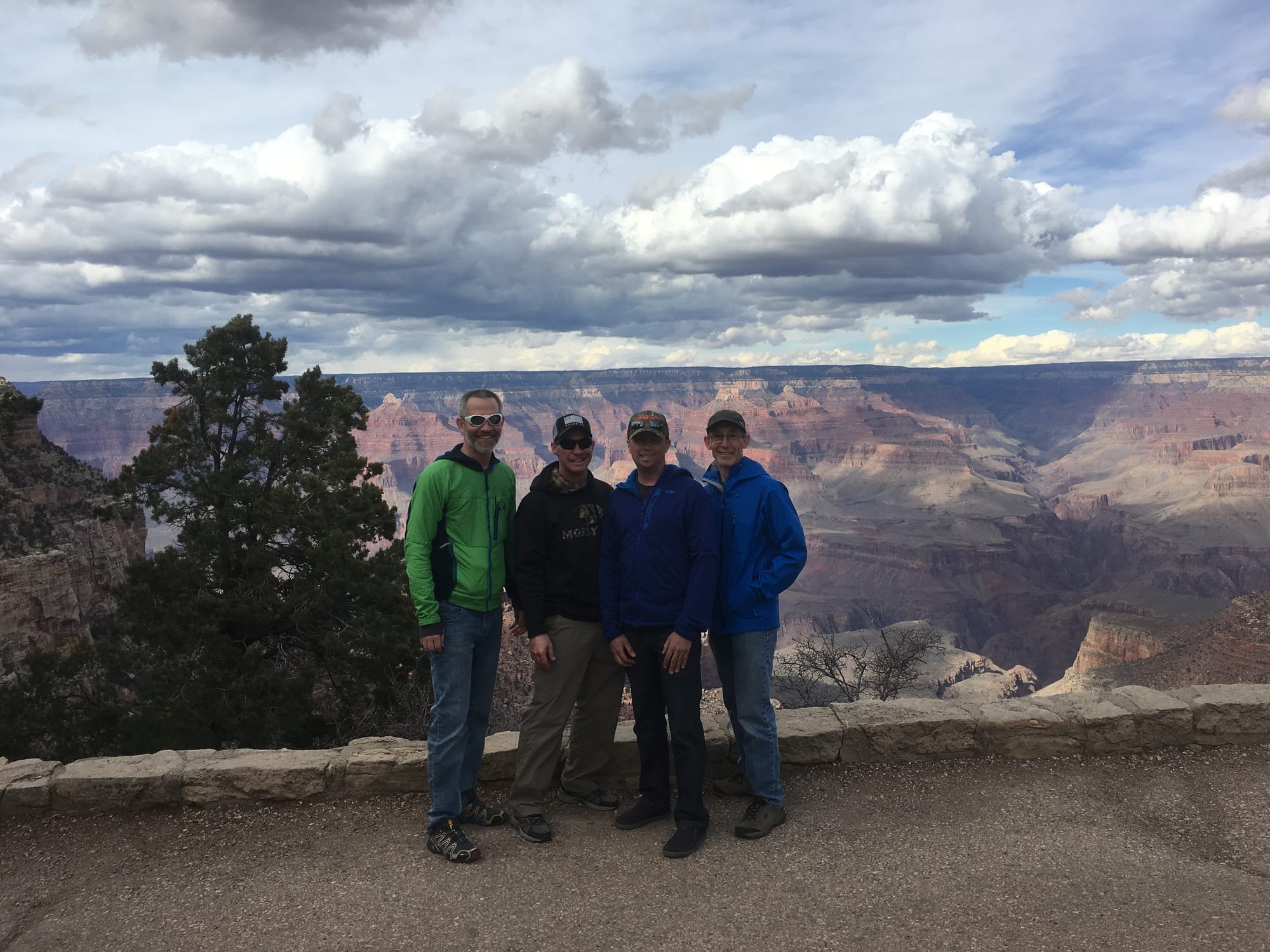 James, Marvin, Justin, and Mike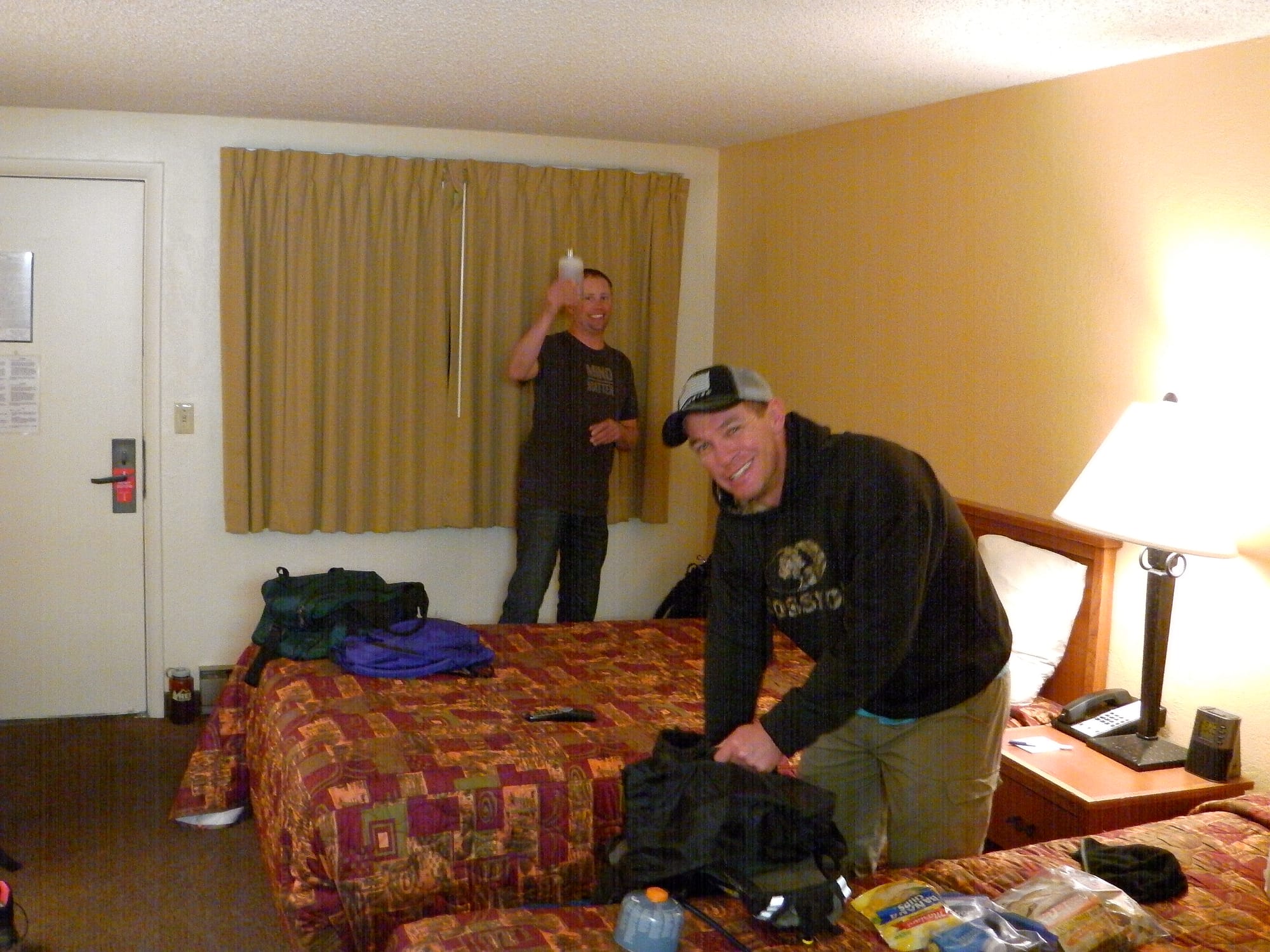 Justin and Marvin preparing their packs.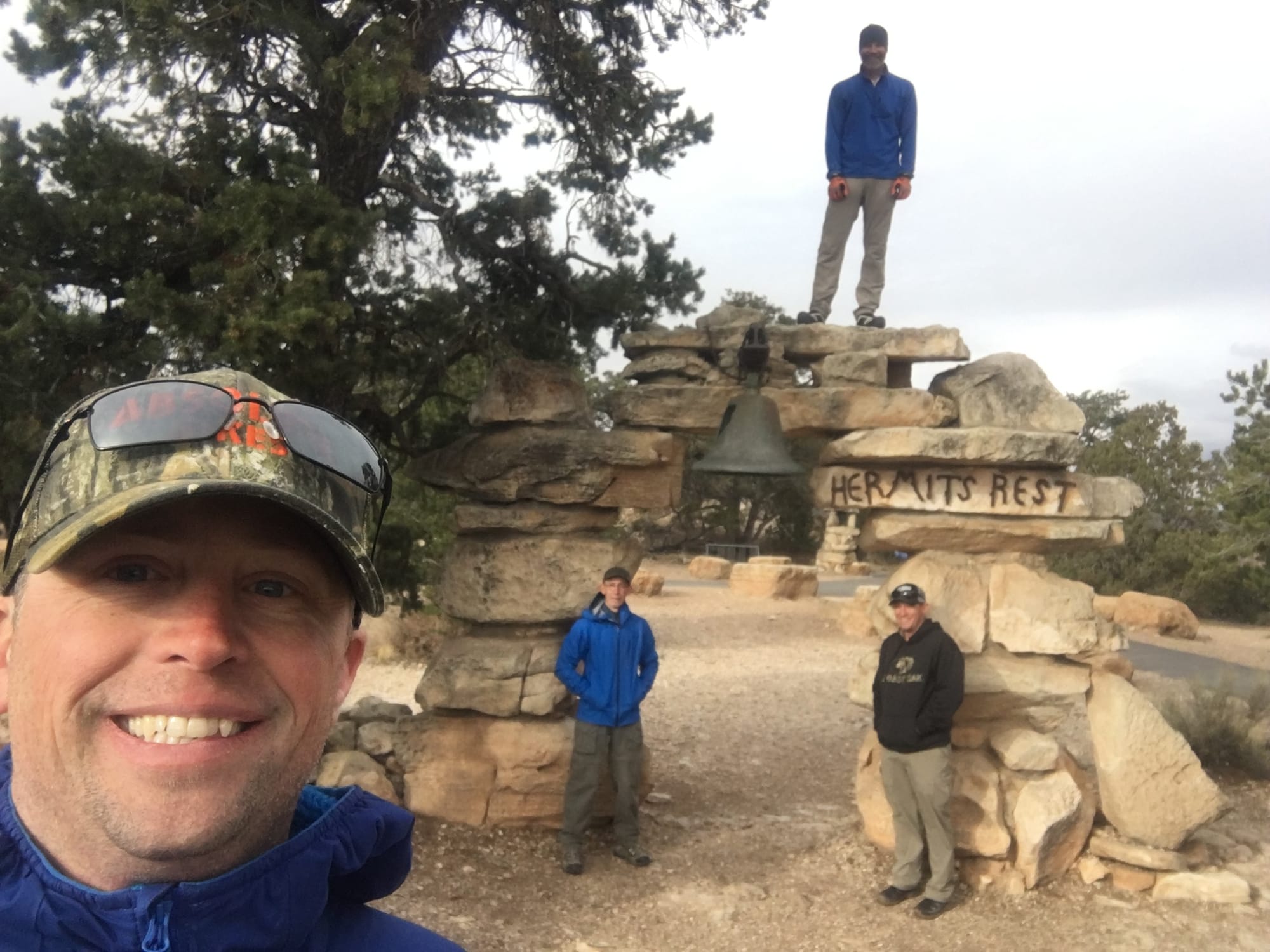 Hermits Rest Trailhead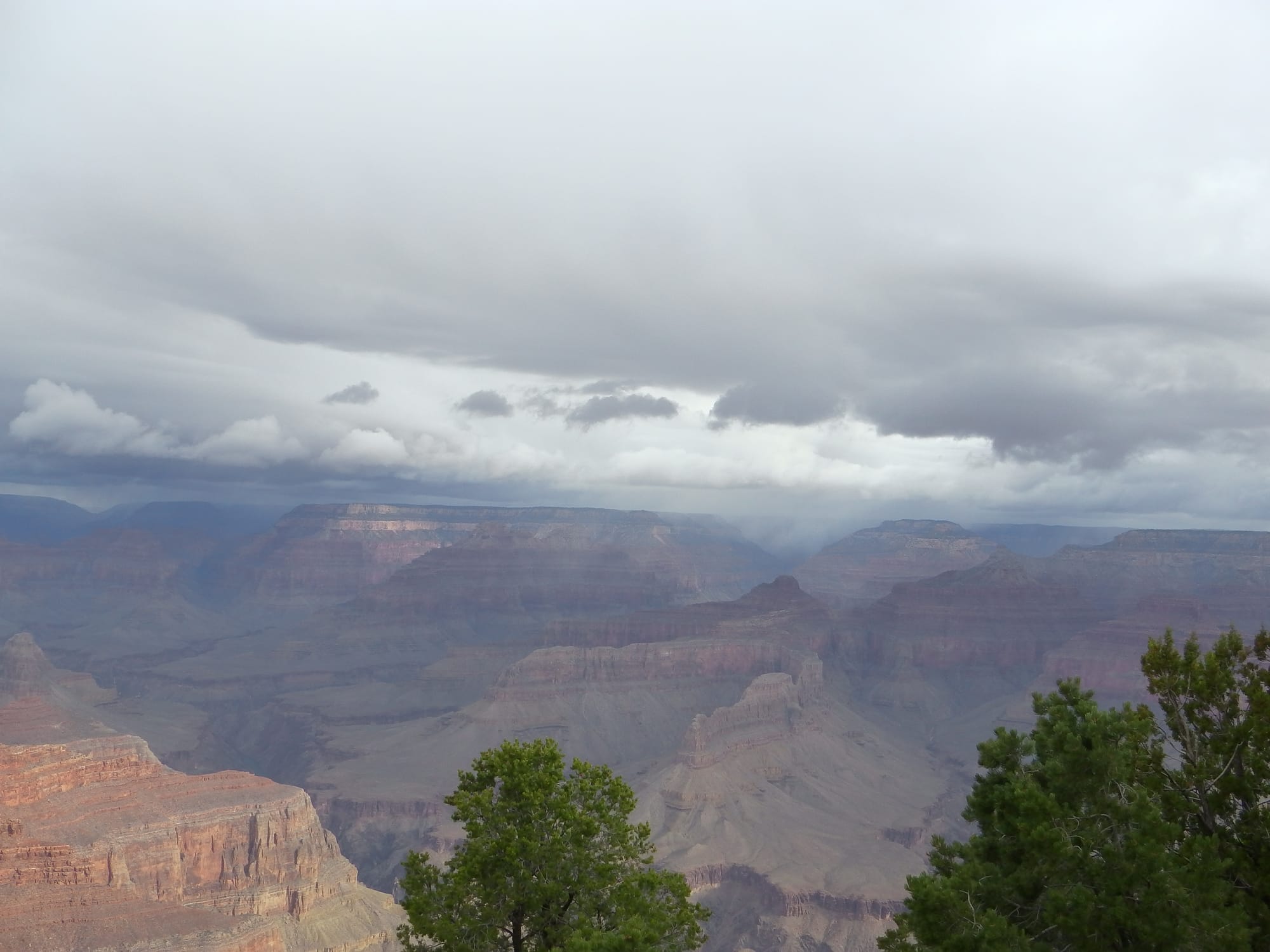 Grand Canyon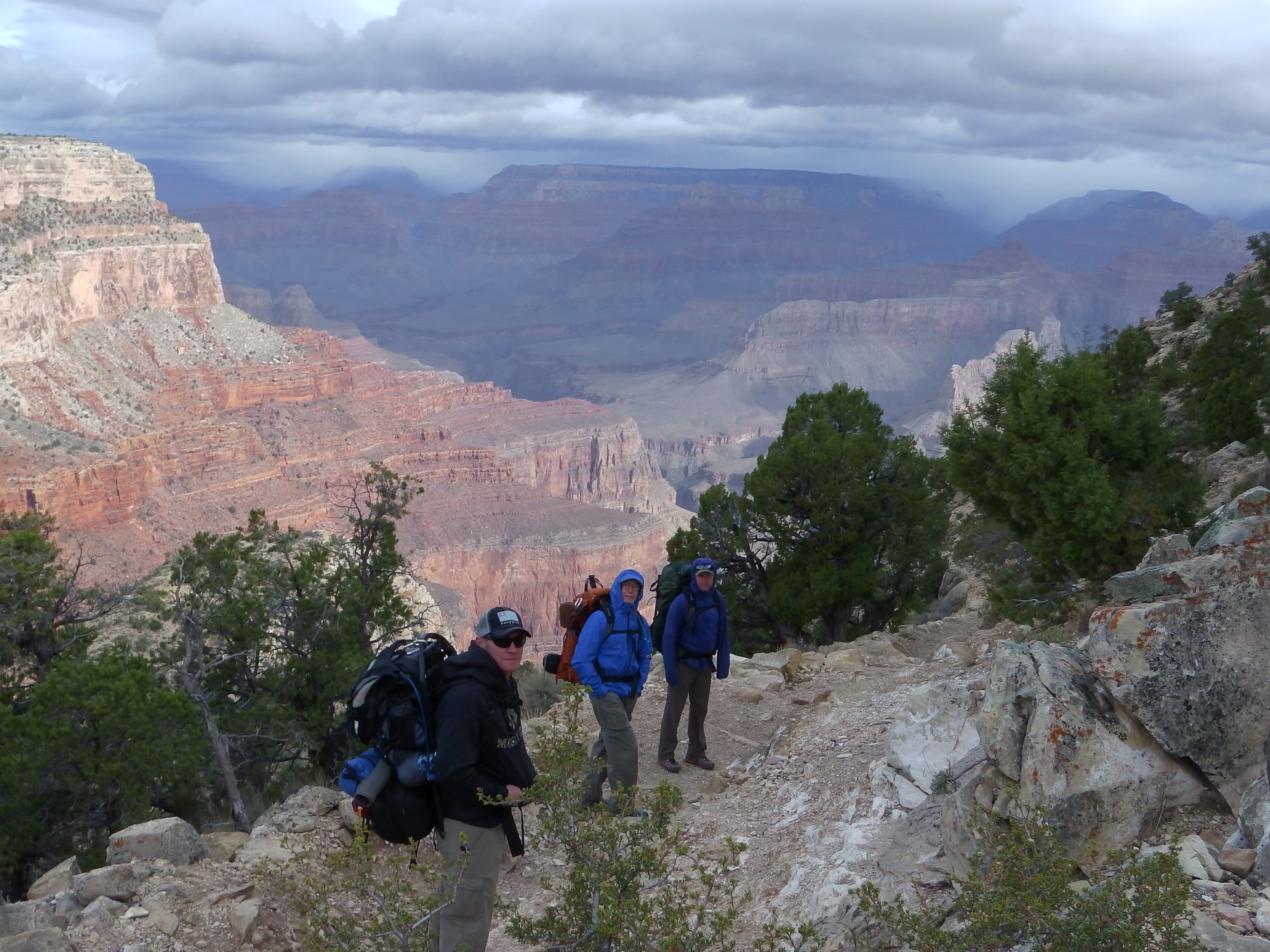 Marvin, Mike and Justin starting our descent down Hermits Trail.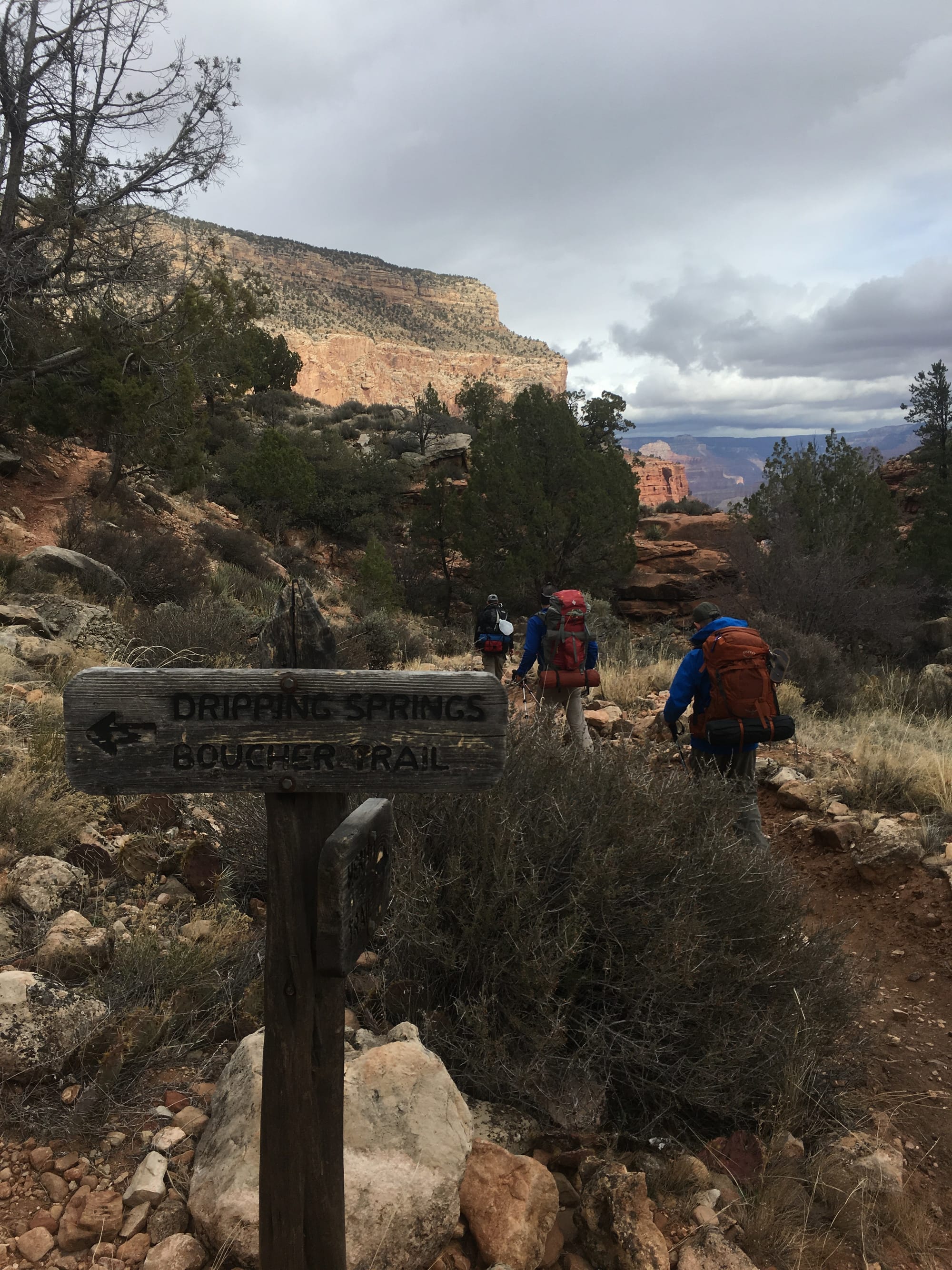 Hermit Trail/Dripping Springs Trail Junction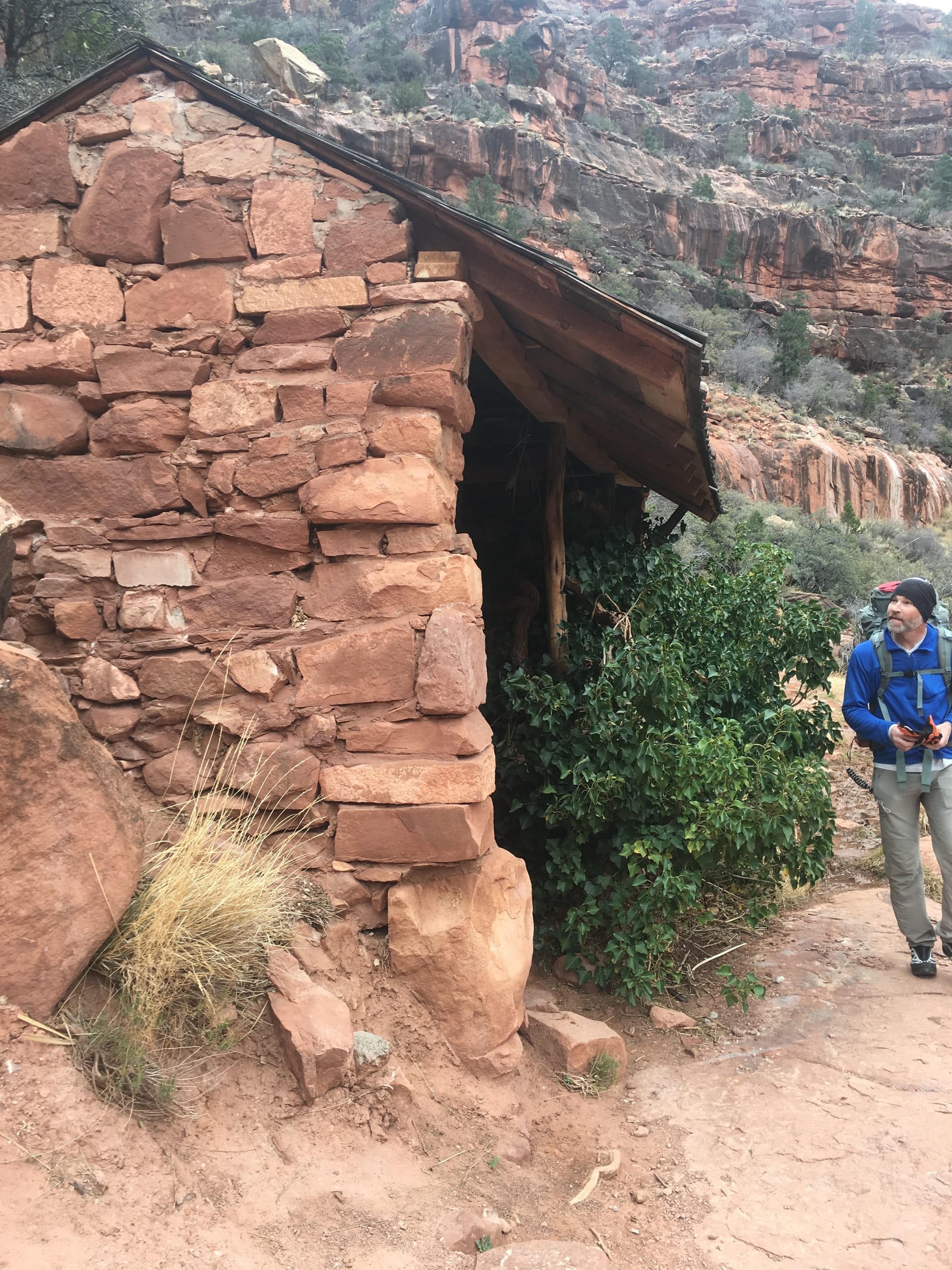 Santa Maria Spring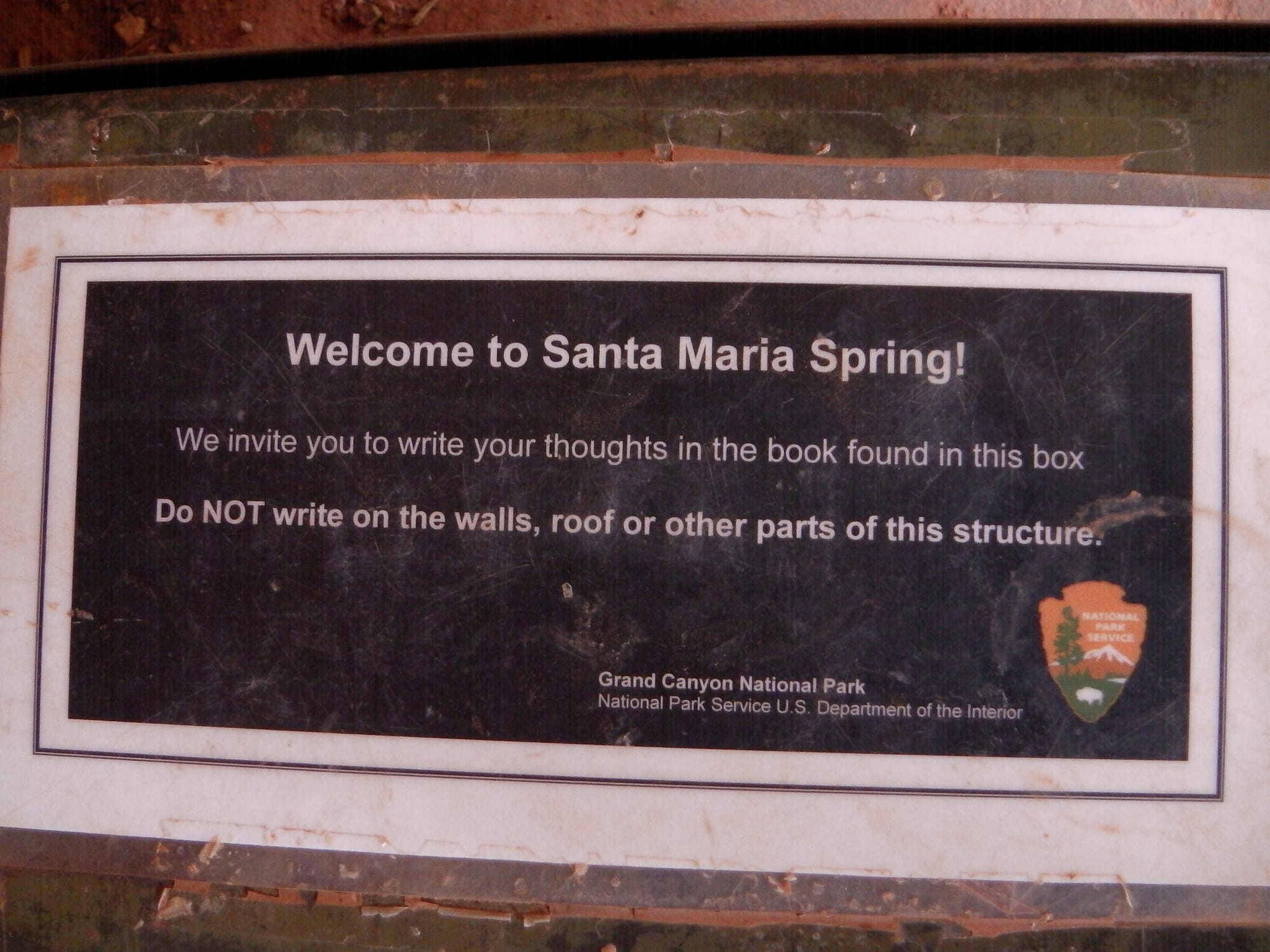 Santa Maria Spring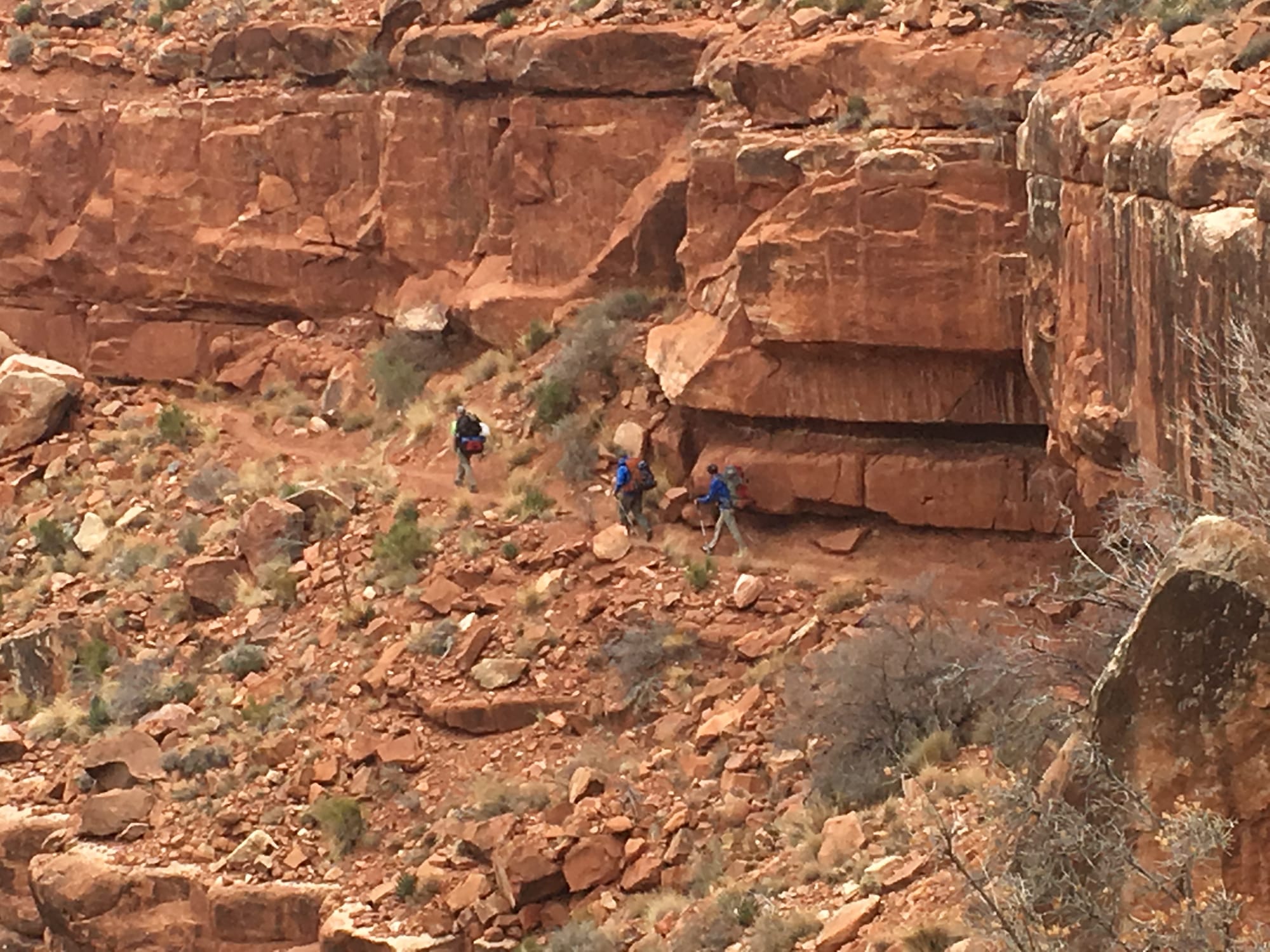 Marvin, Mike, and James hiking down the Hermits Trail.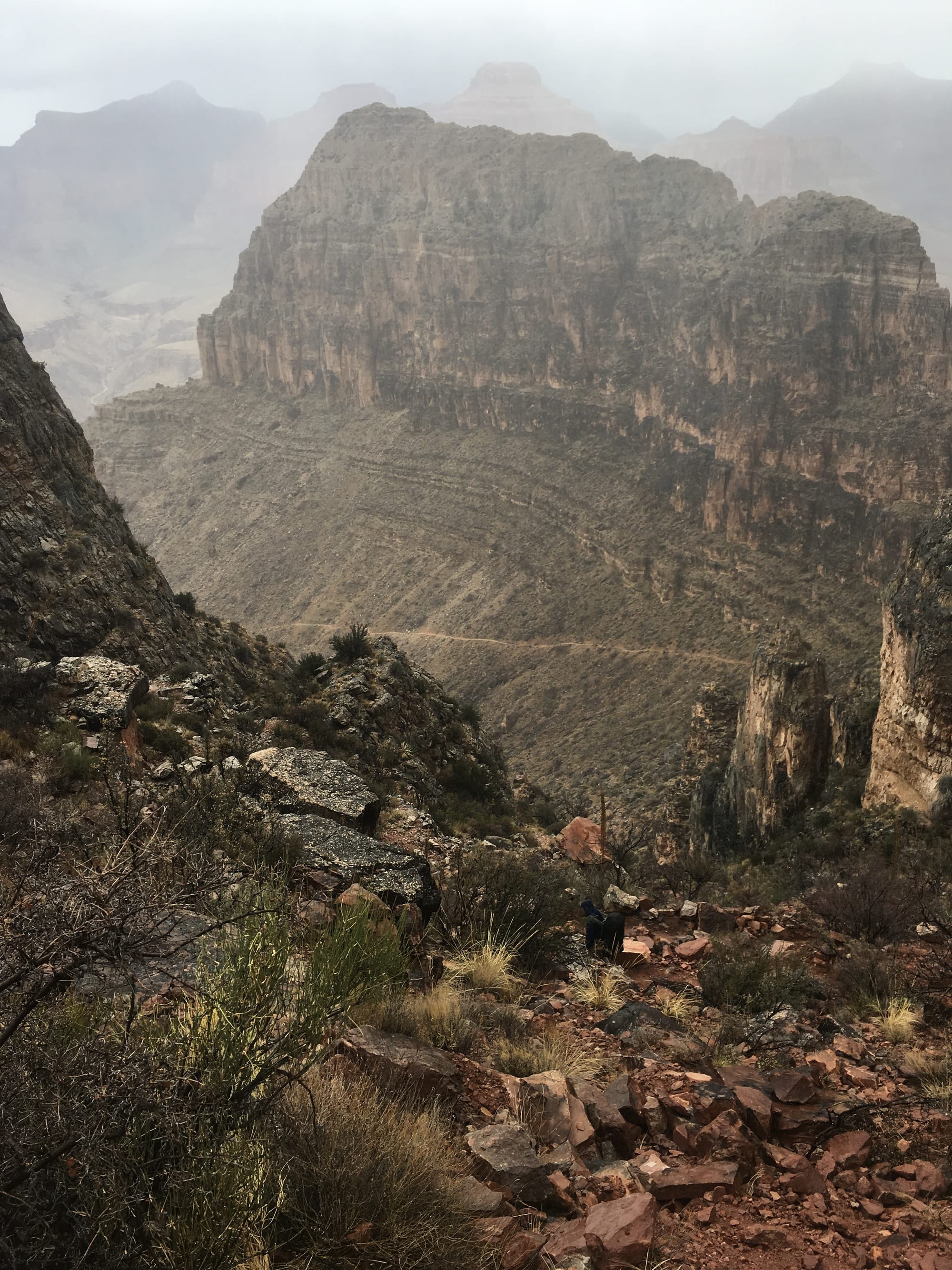 Getting ready to hike down the Cathedral Stairs.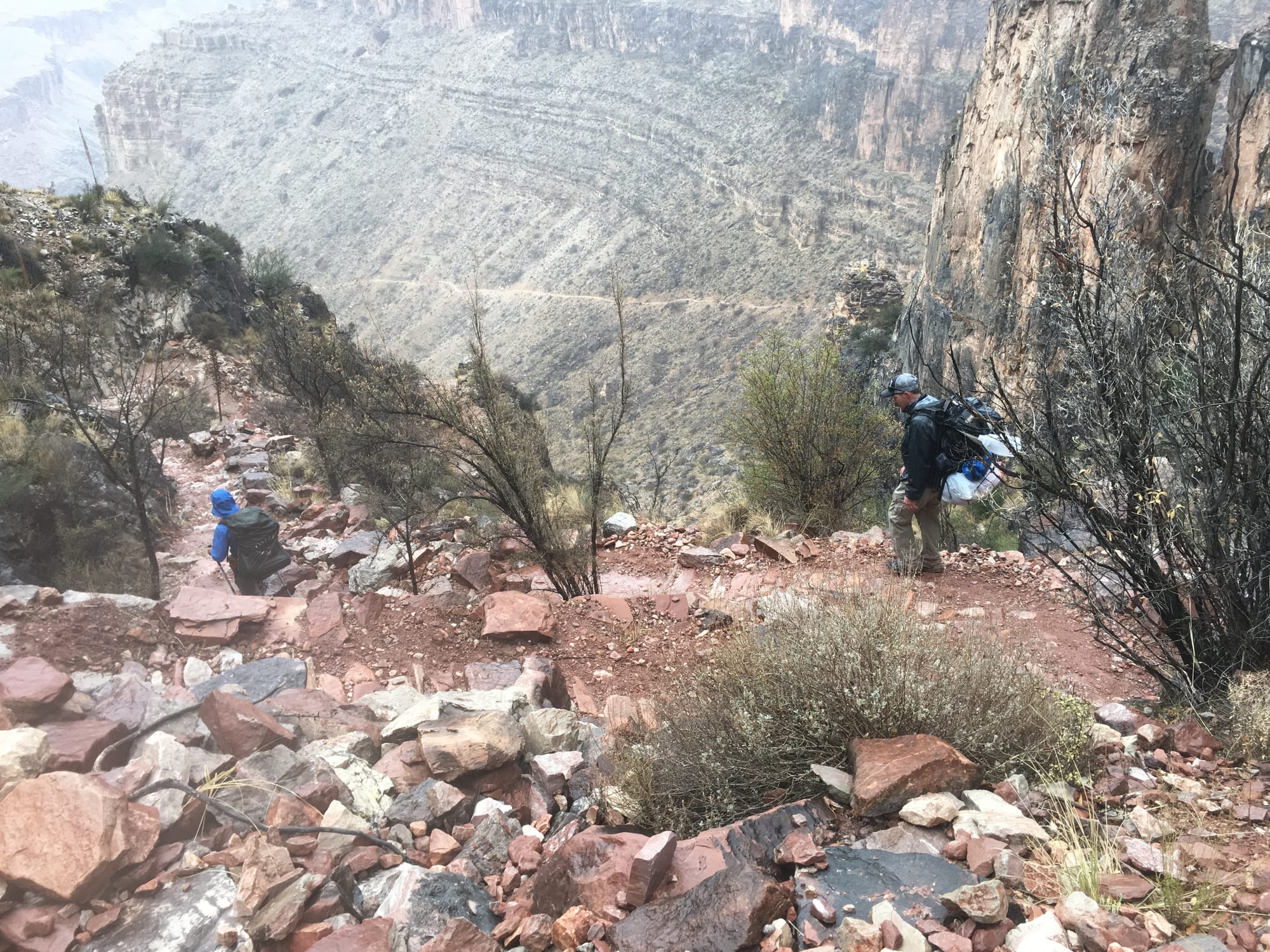 Mike and Marvin starting down the Cathedral Stairs.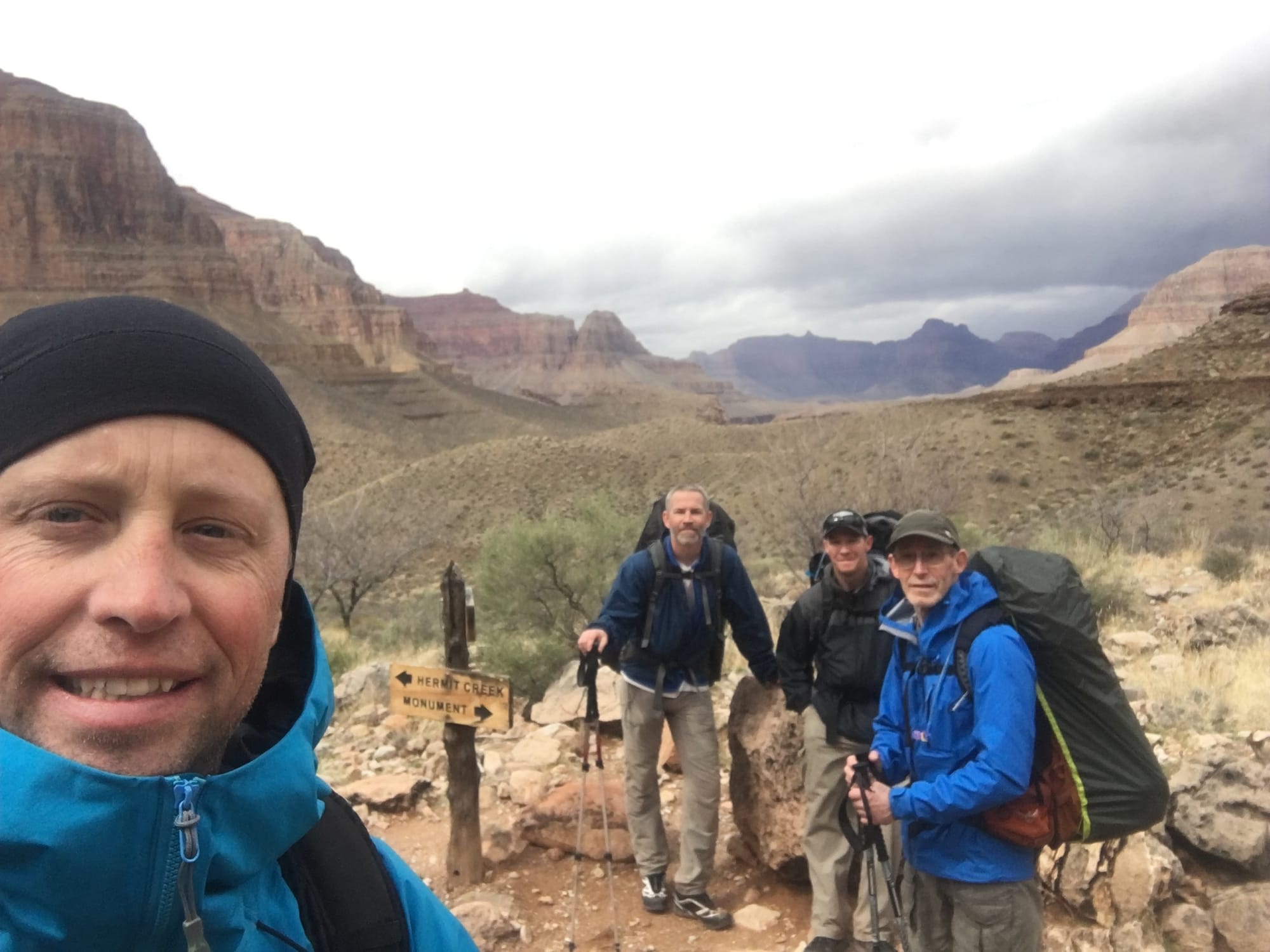 Hermit Trail/Tonto Trail Junction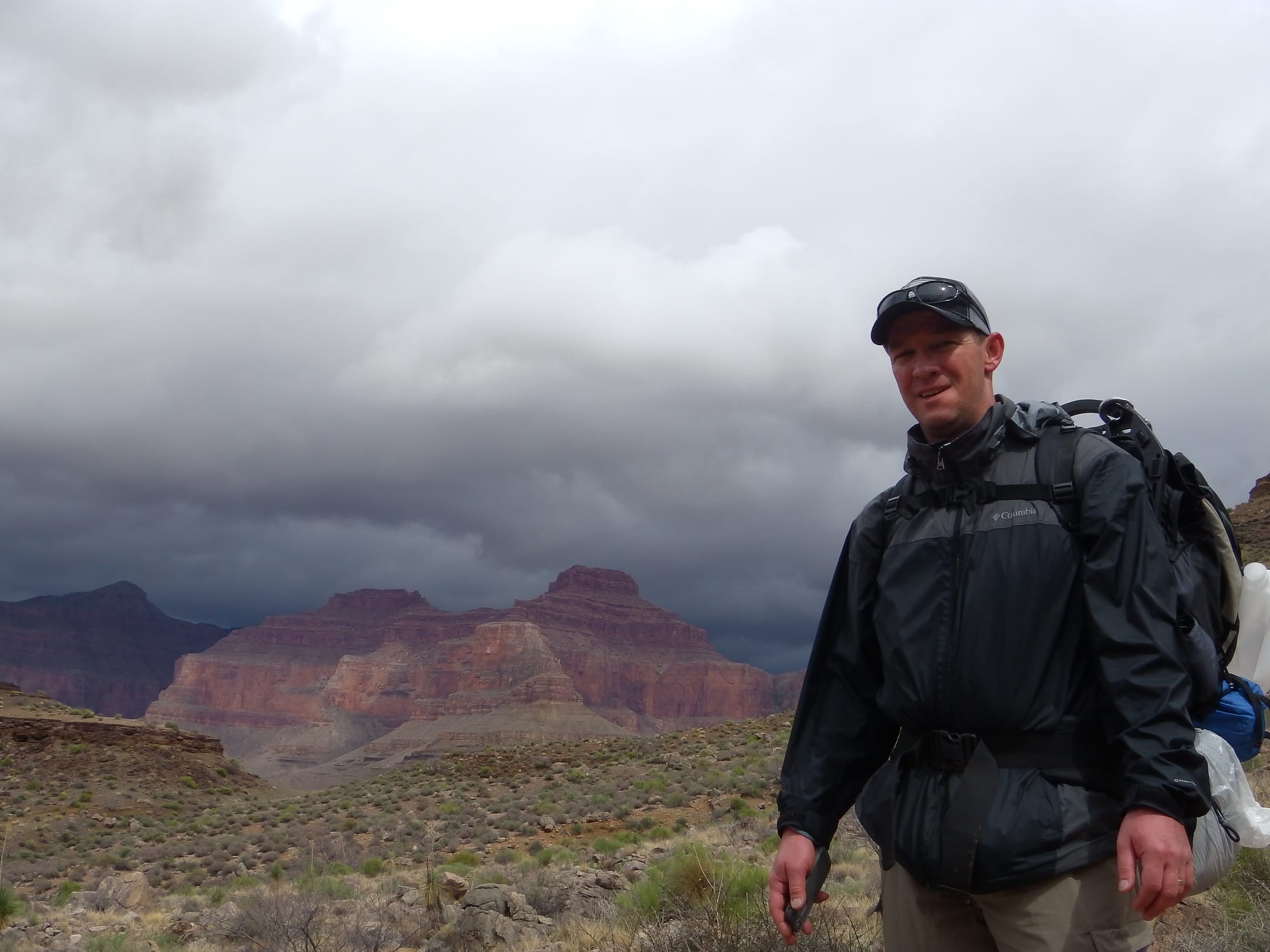 Marvin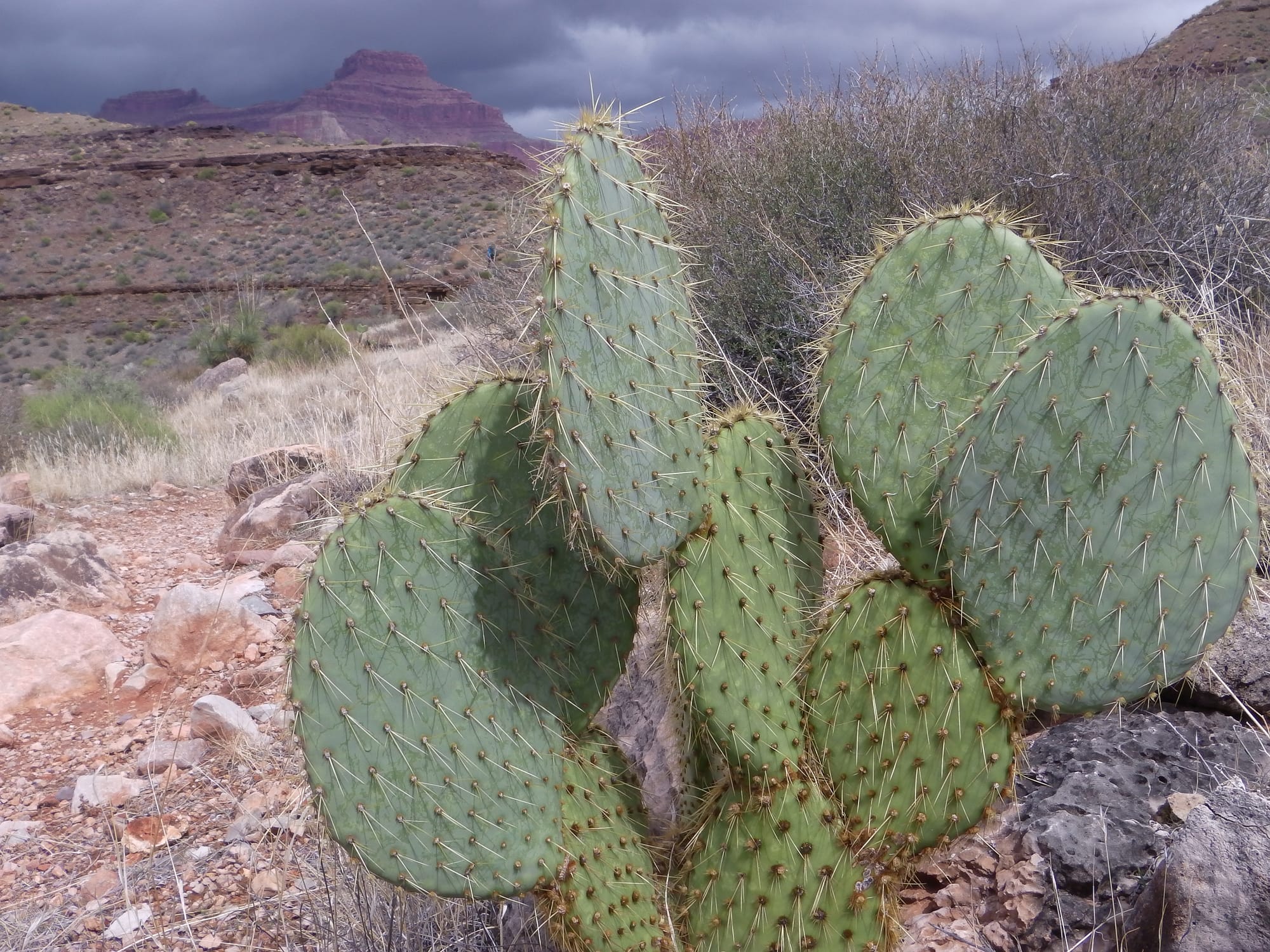 Views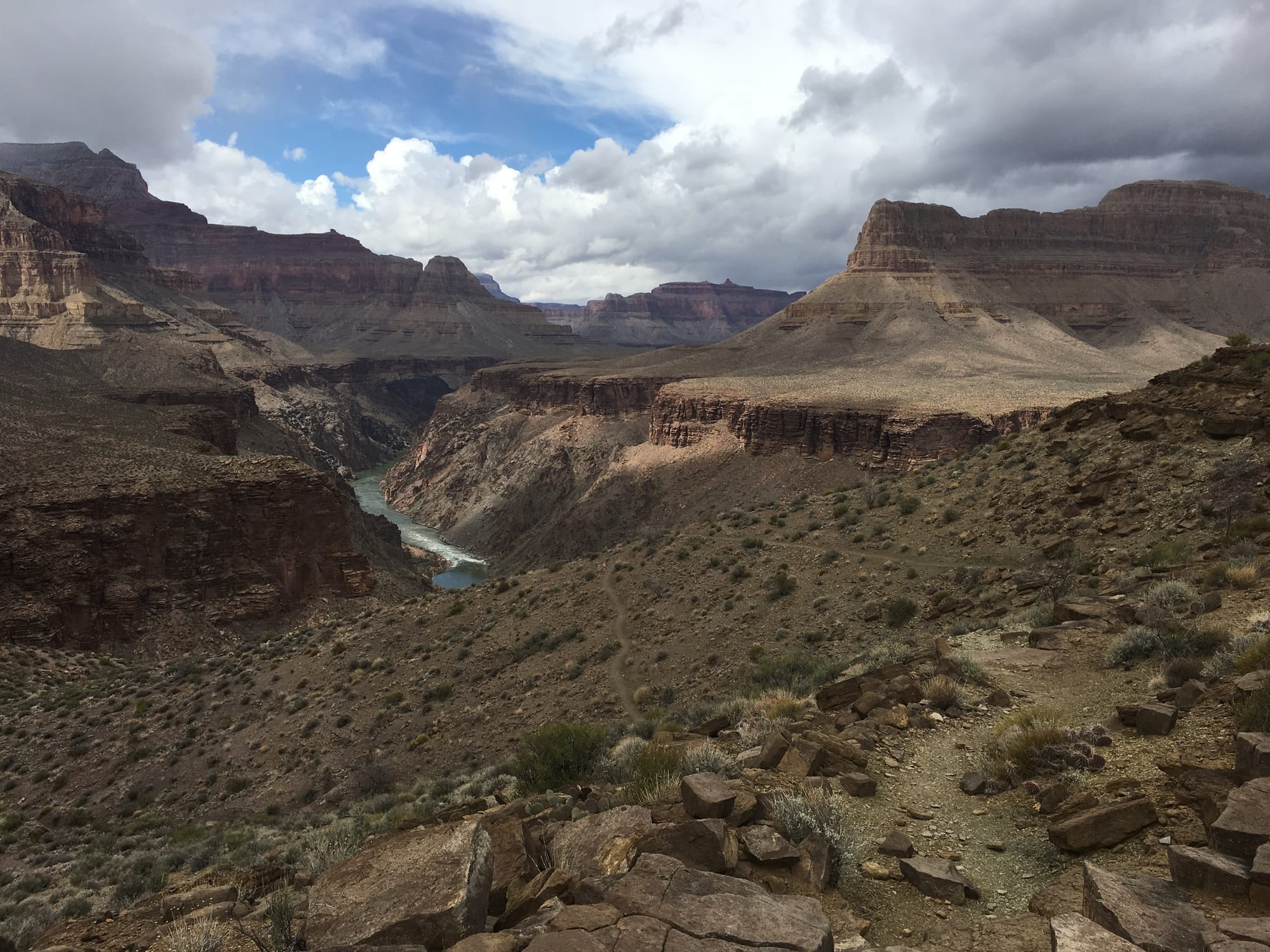 Views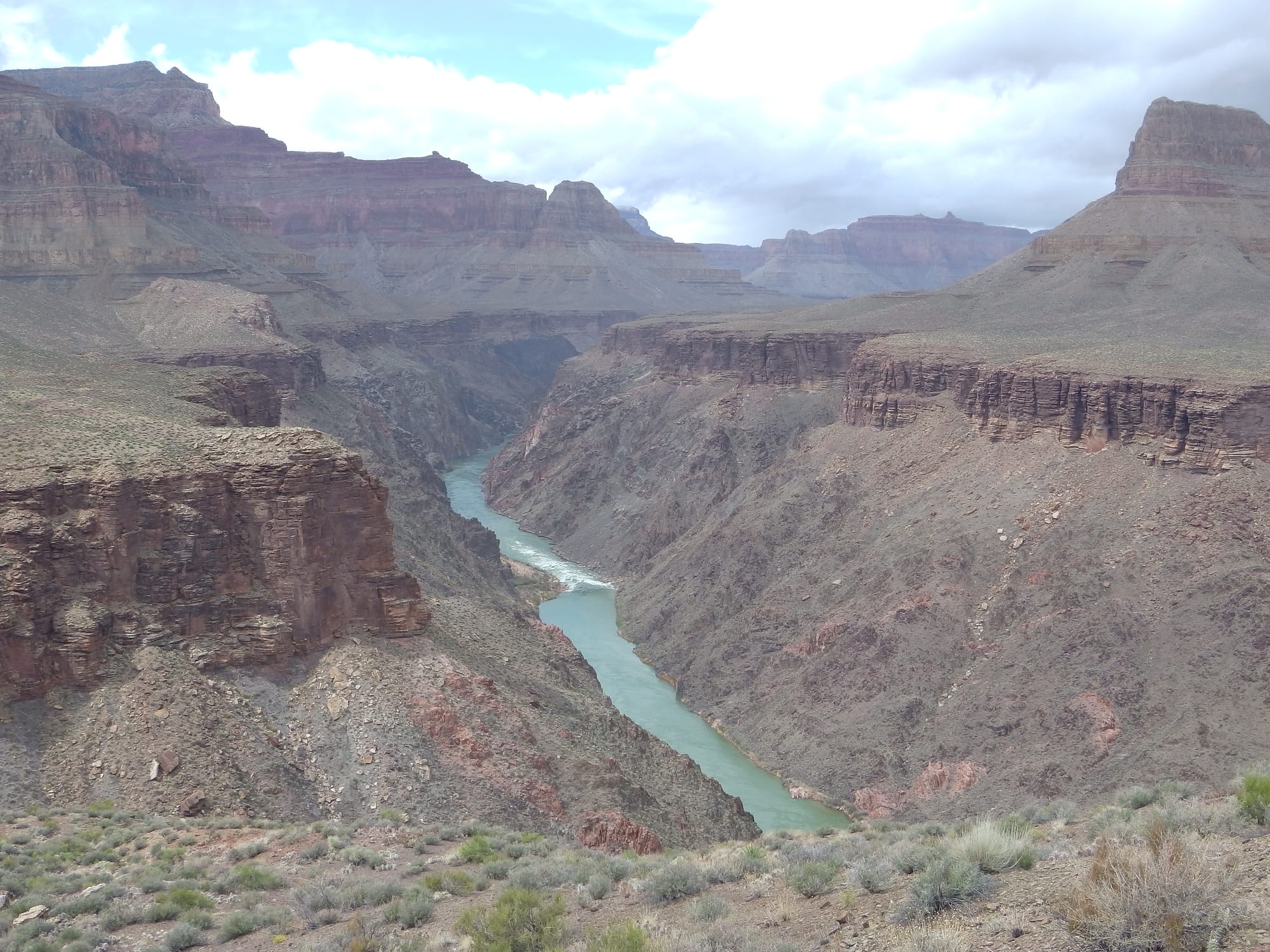 Colorado River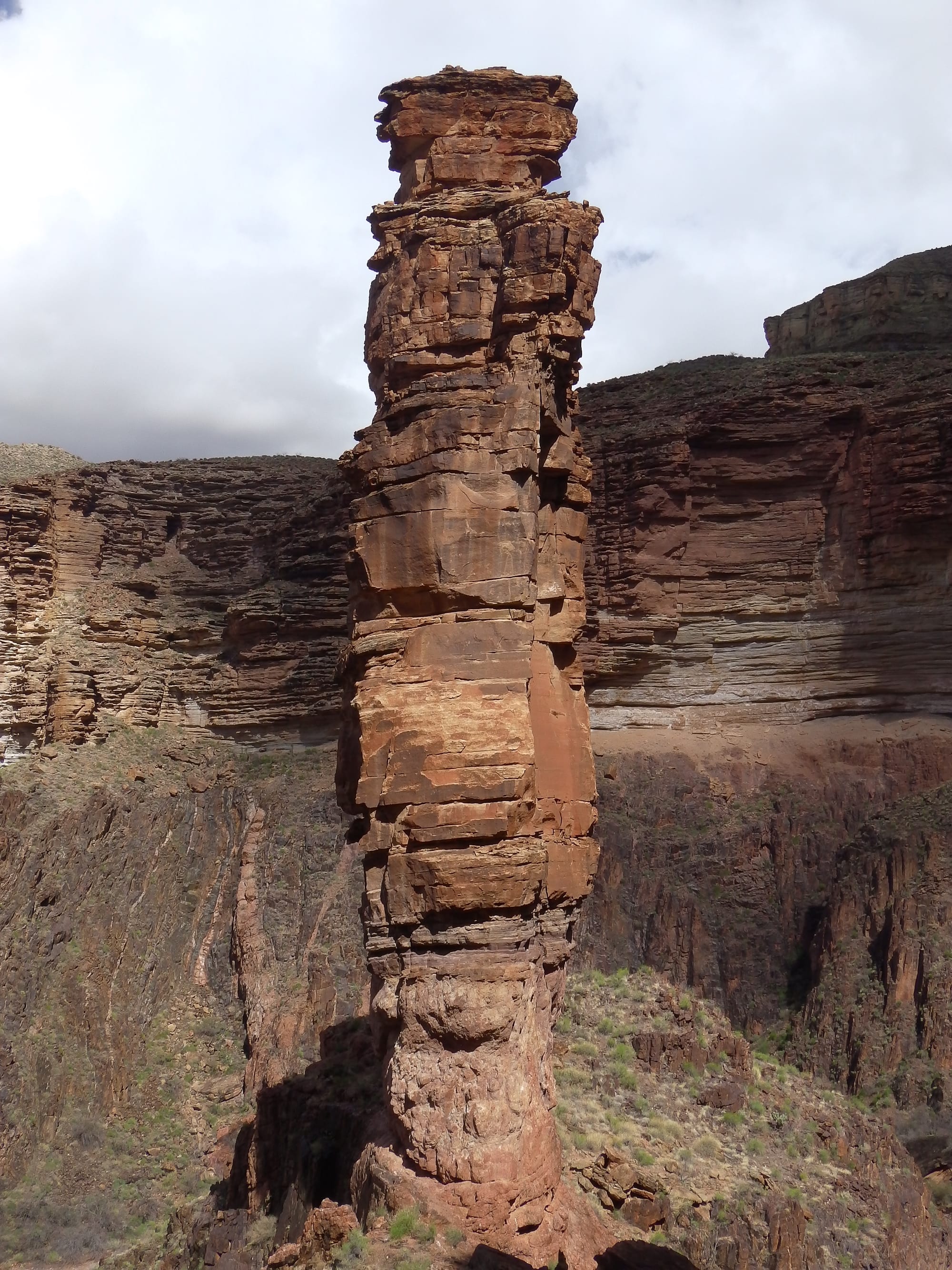 Monument Creek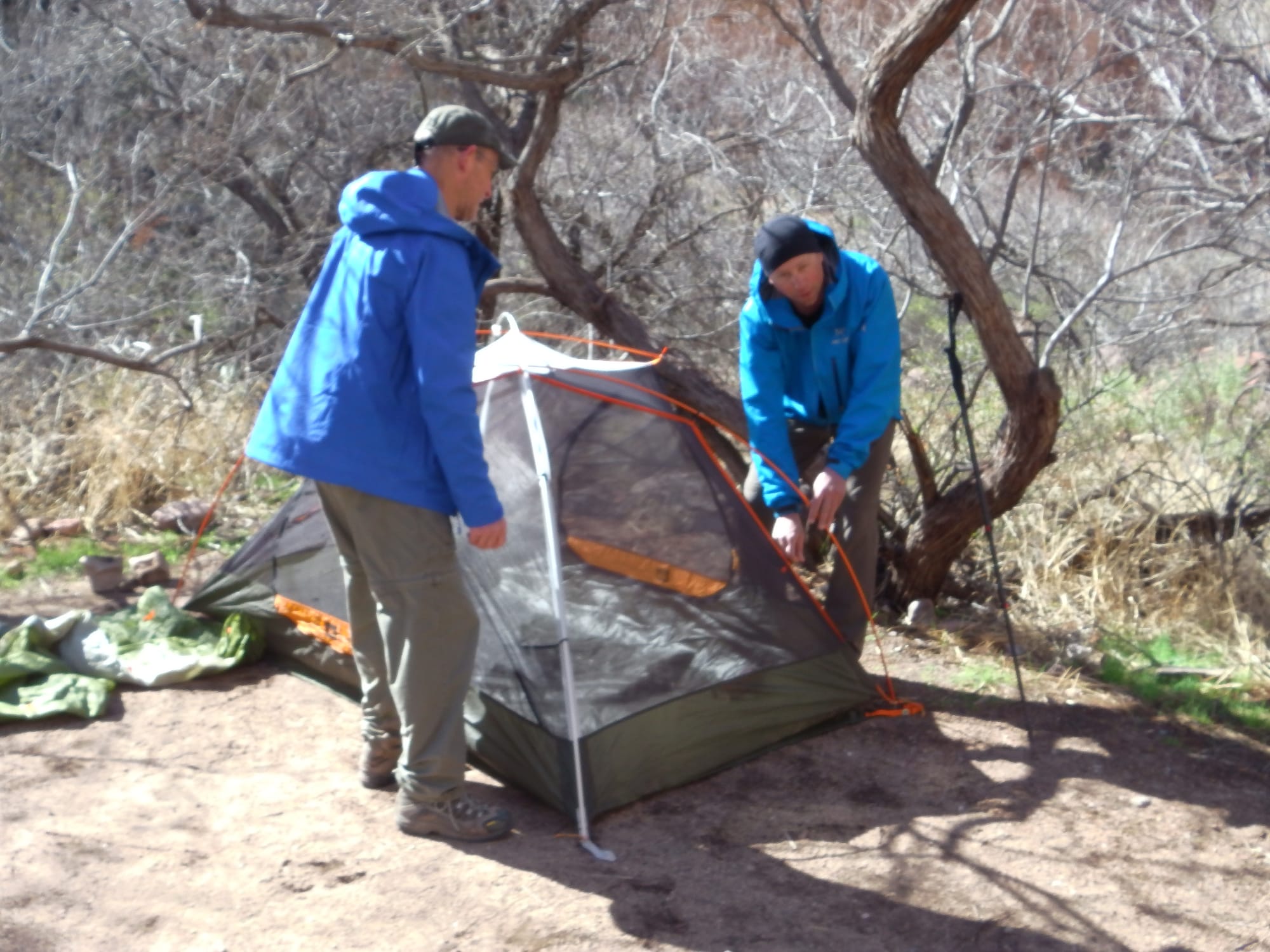 Mike and Justin setting up camp.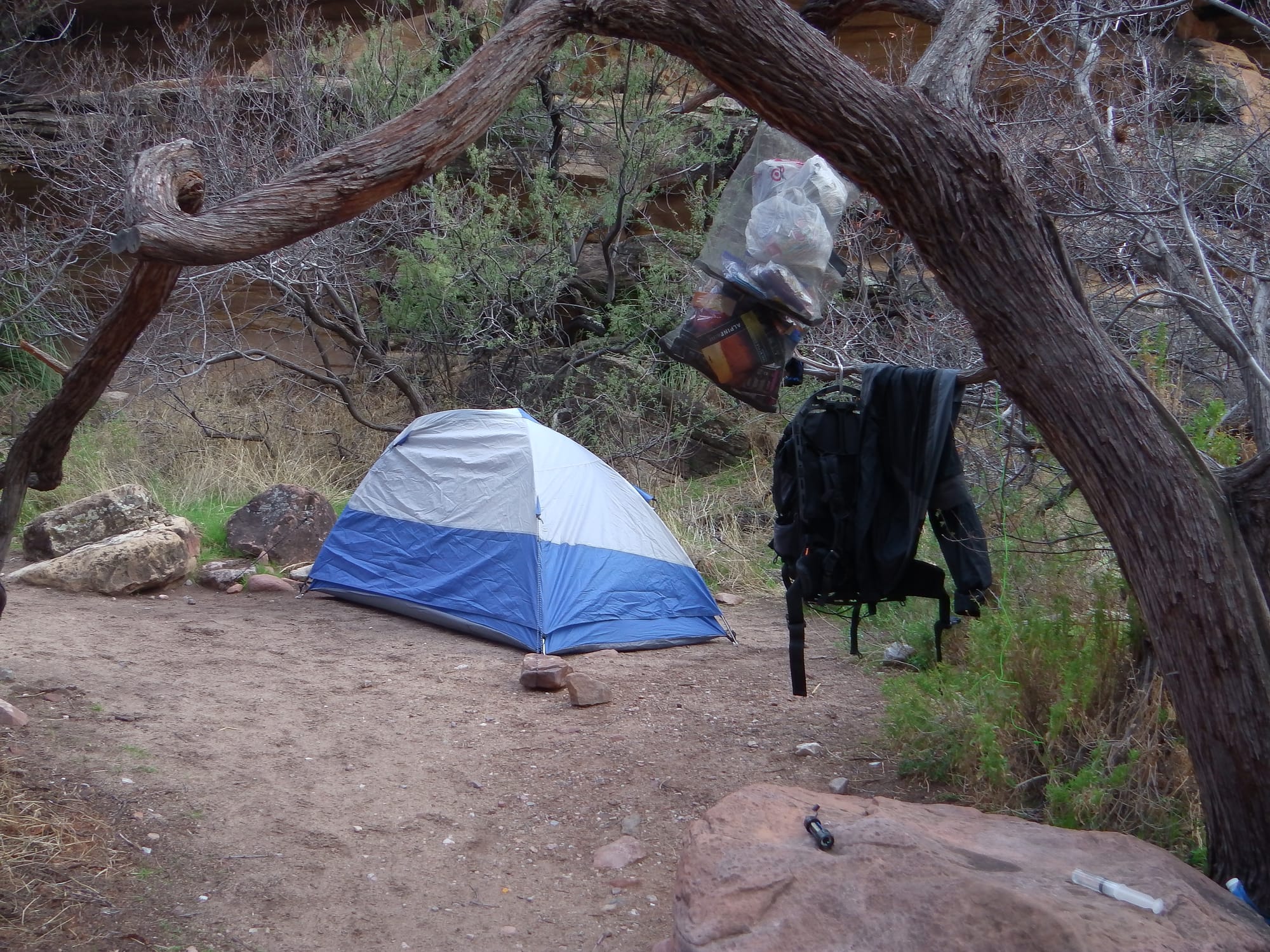 Marvin's home for the first two nights.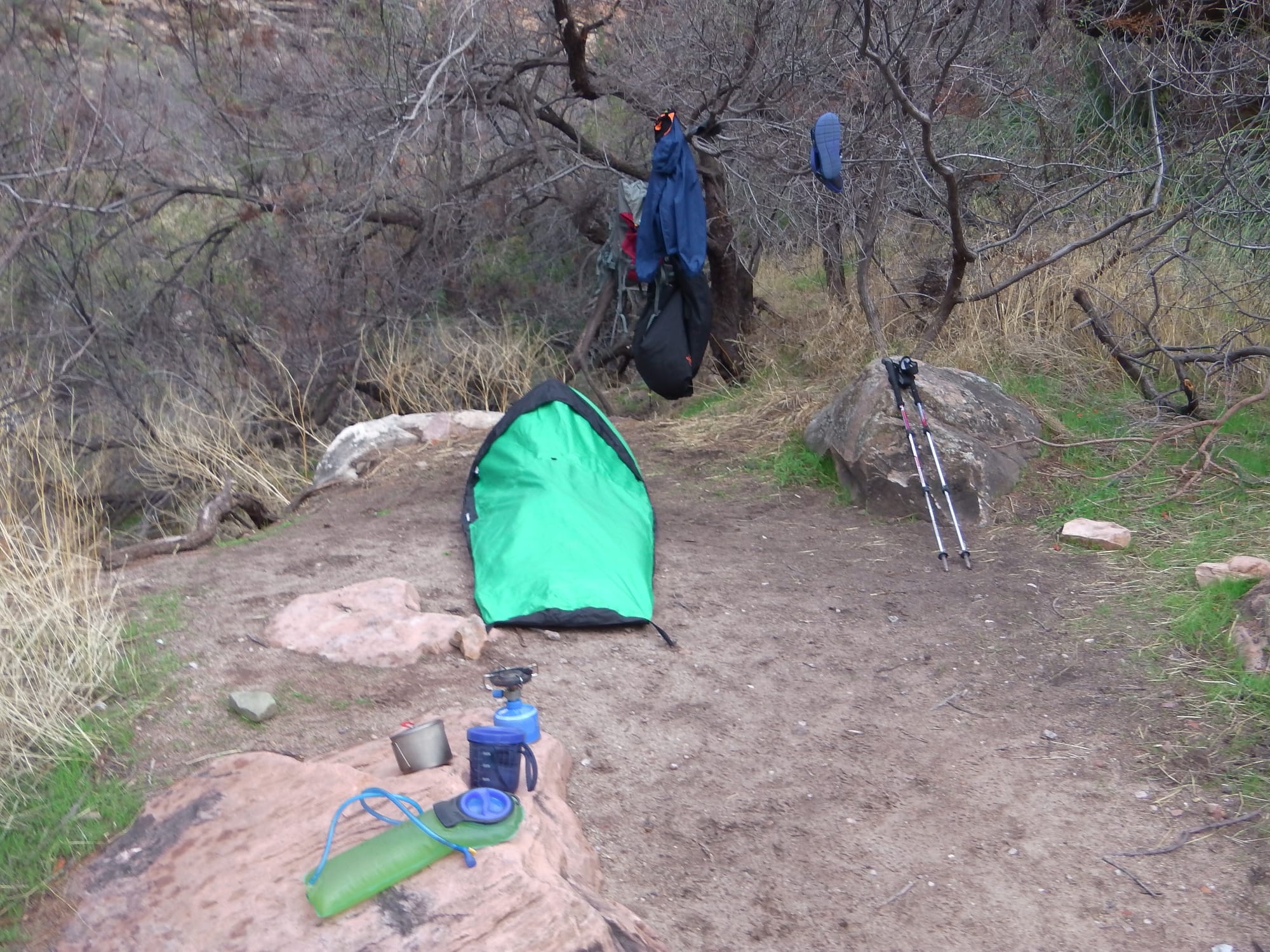 James' home for the first two nights.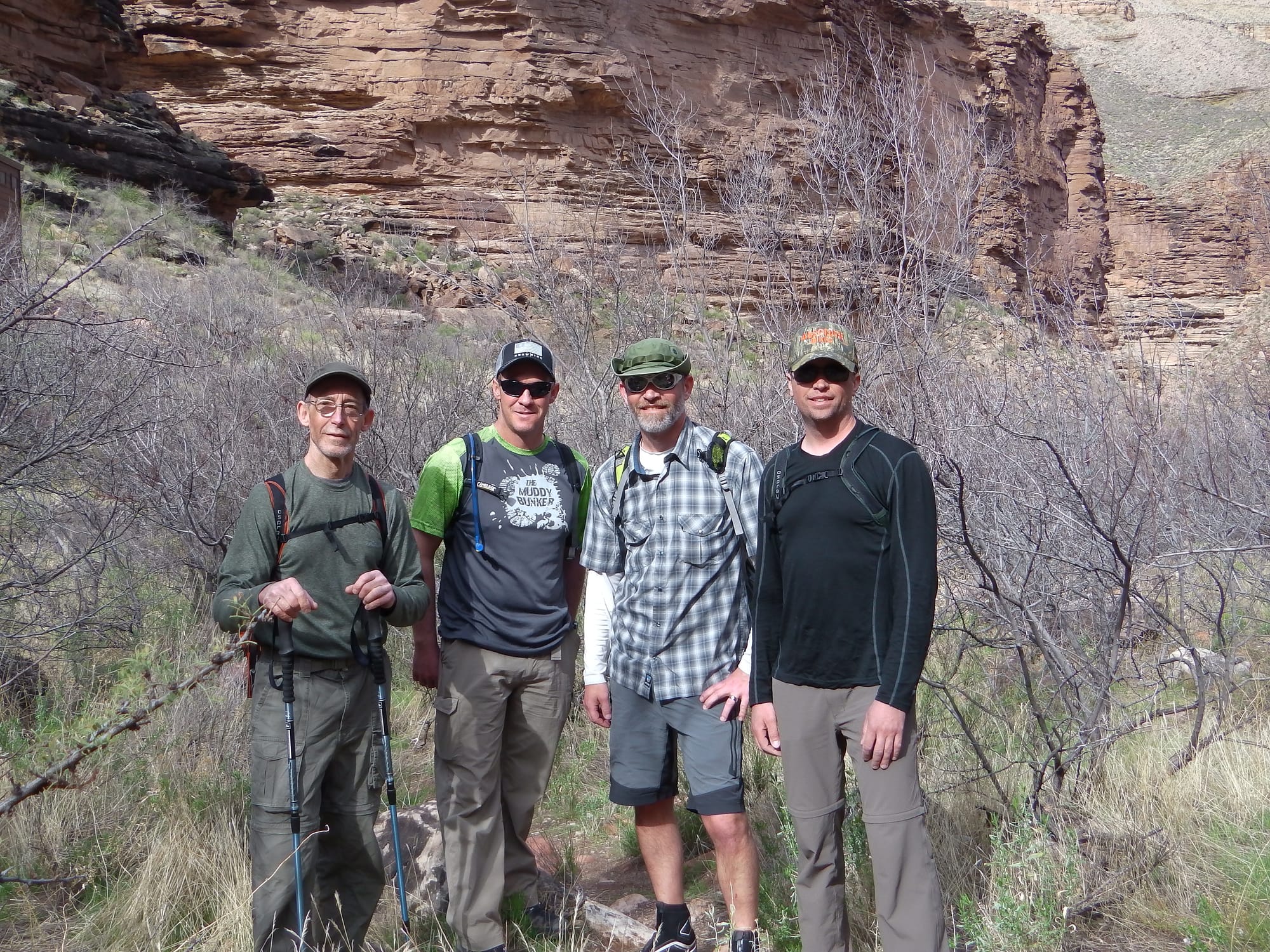 Mike, Marvin, James, and Justin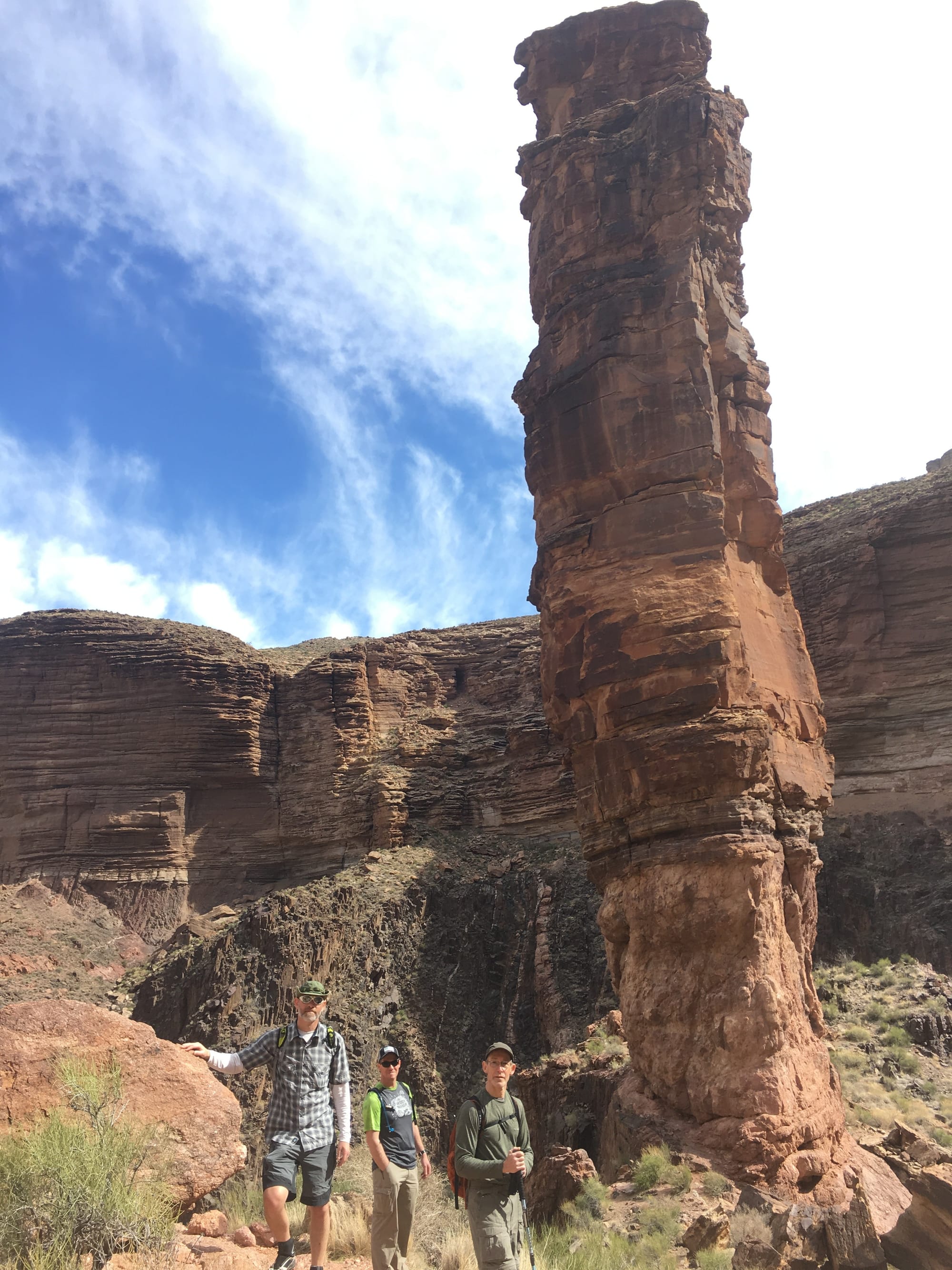 Our day hike down to the Colorado River.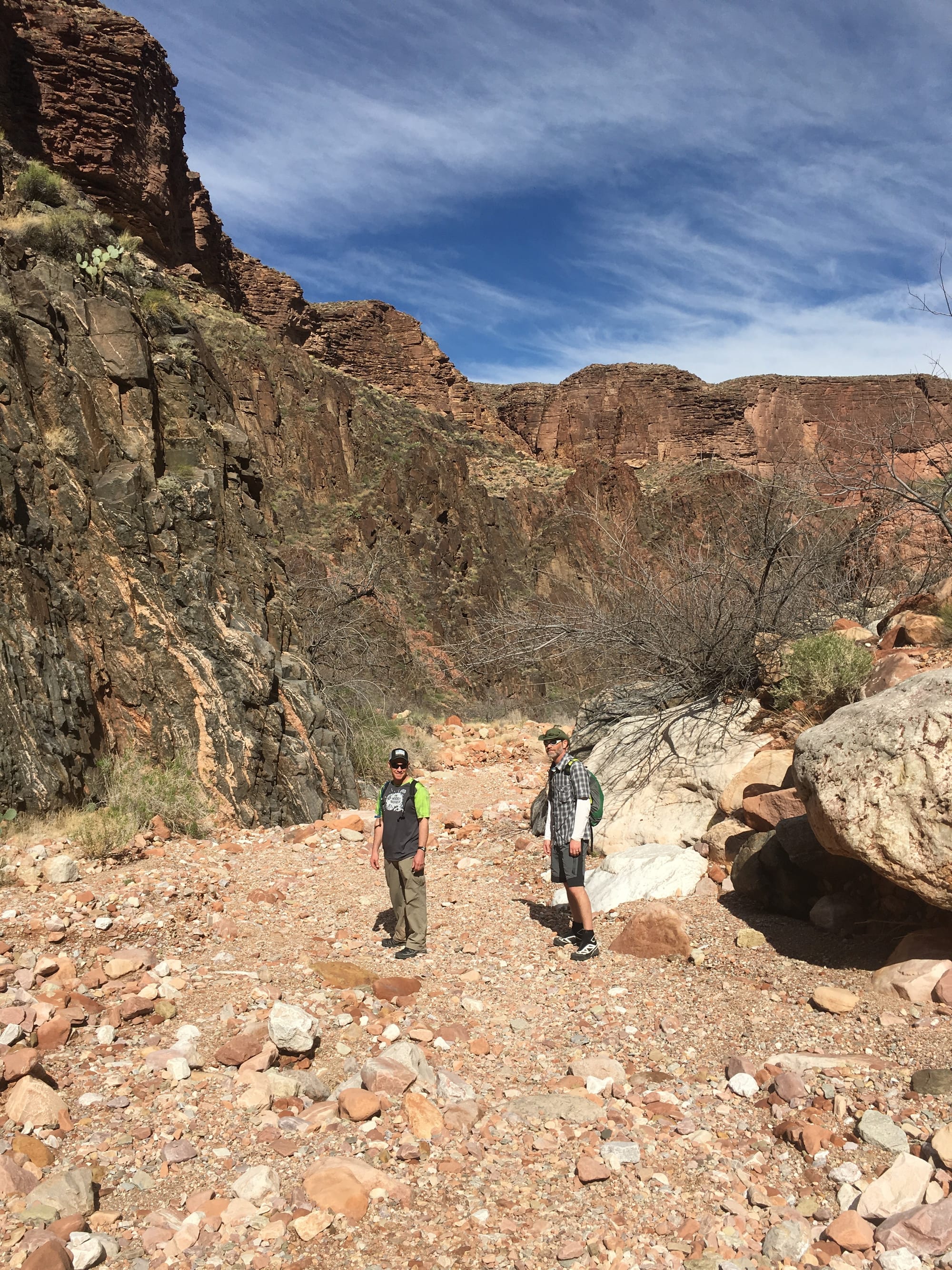 Marvin and James hiking down Monument Creek.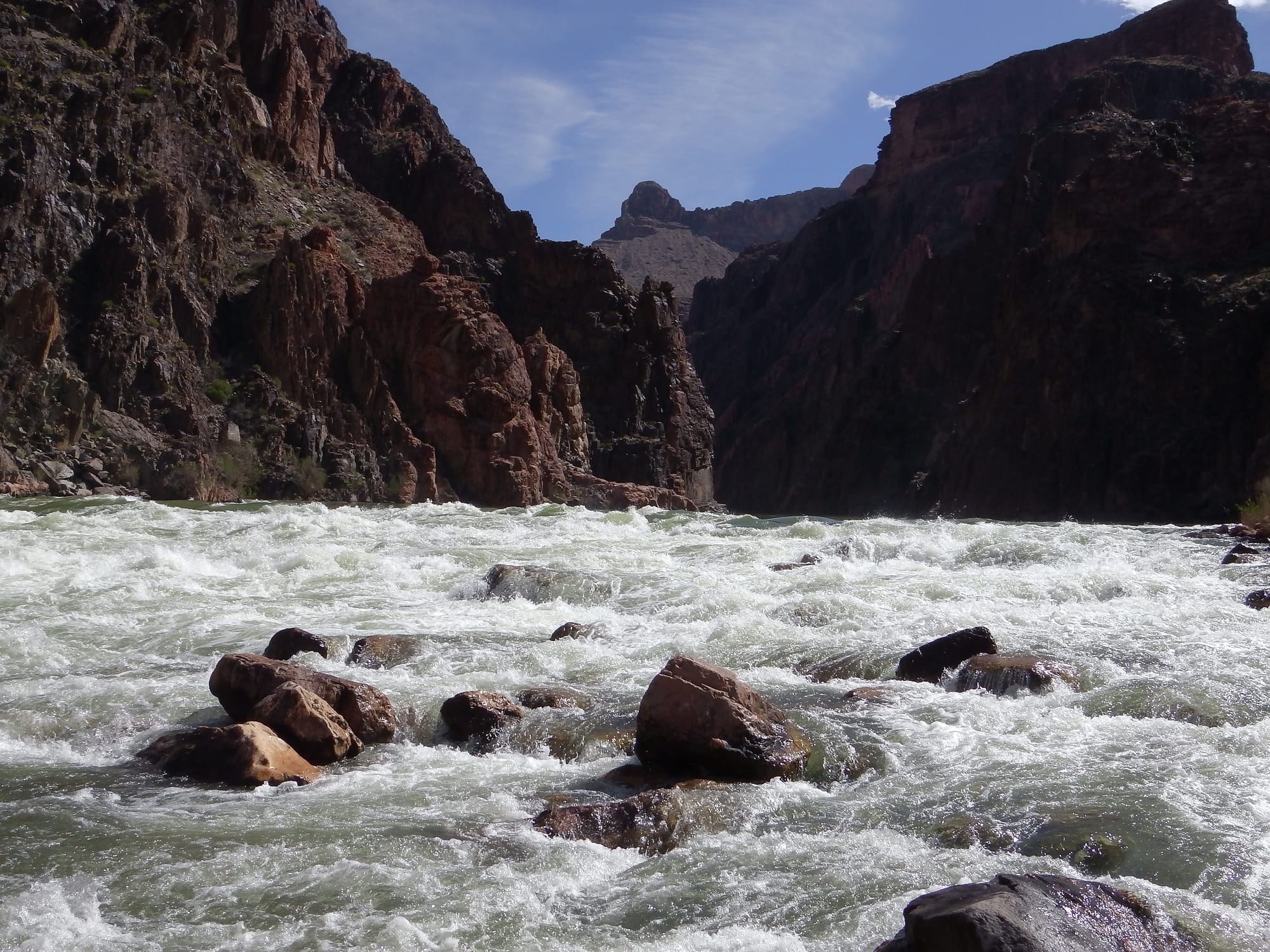 Granite Rapids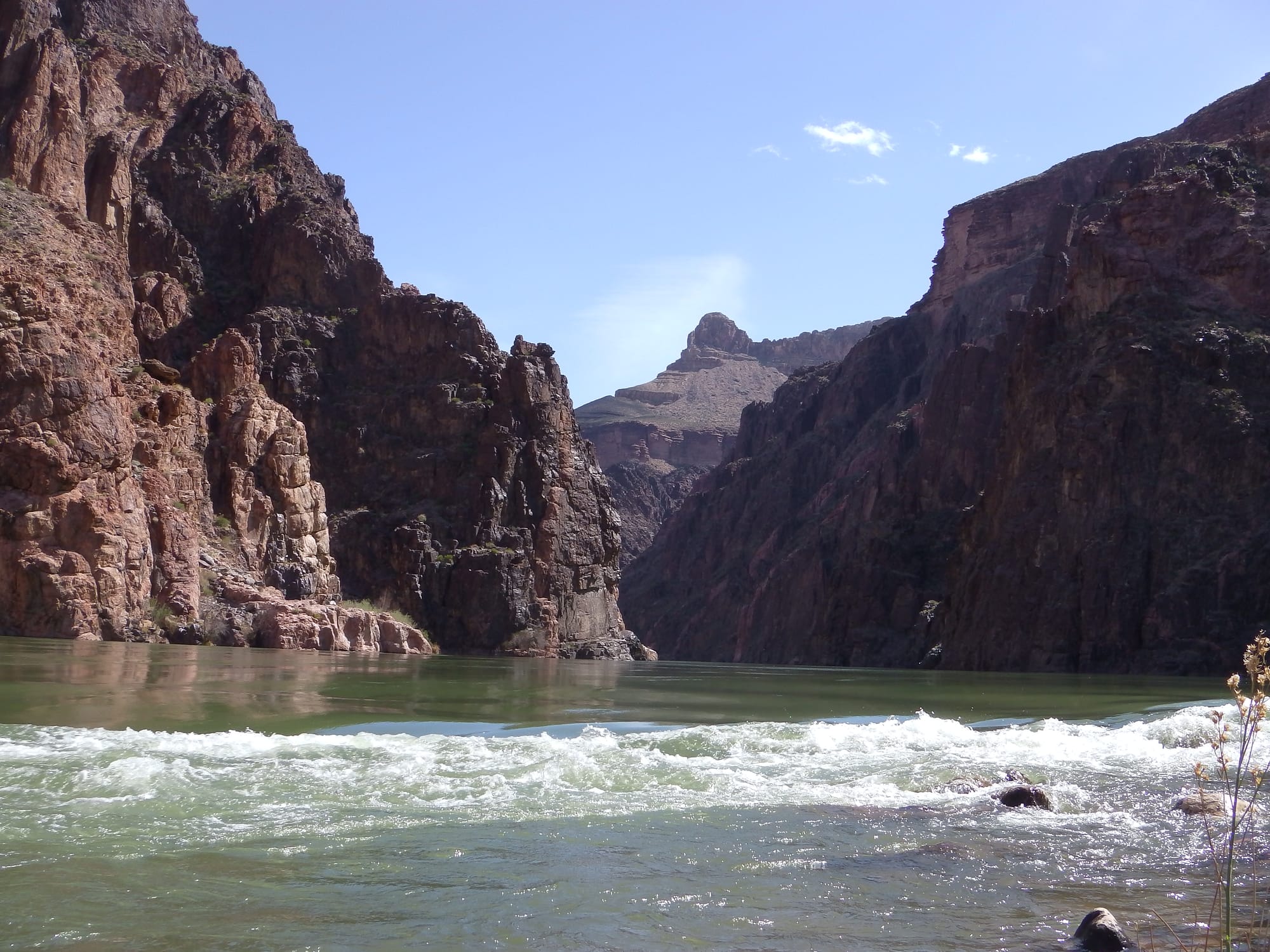 Colorado River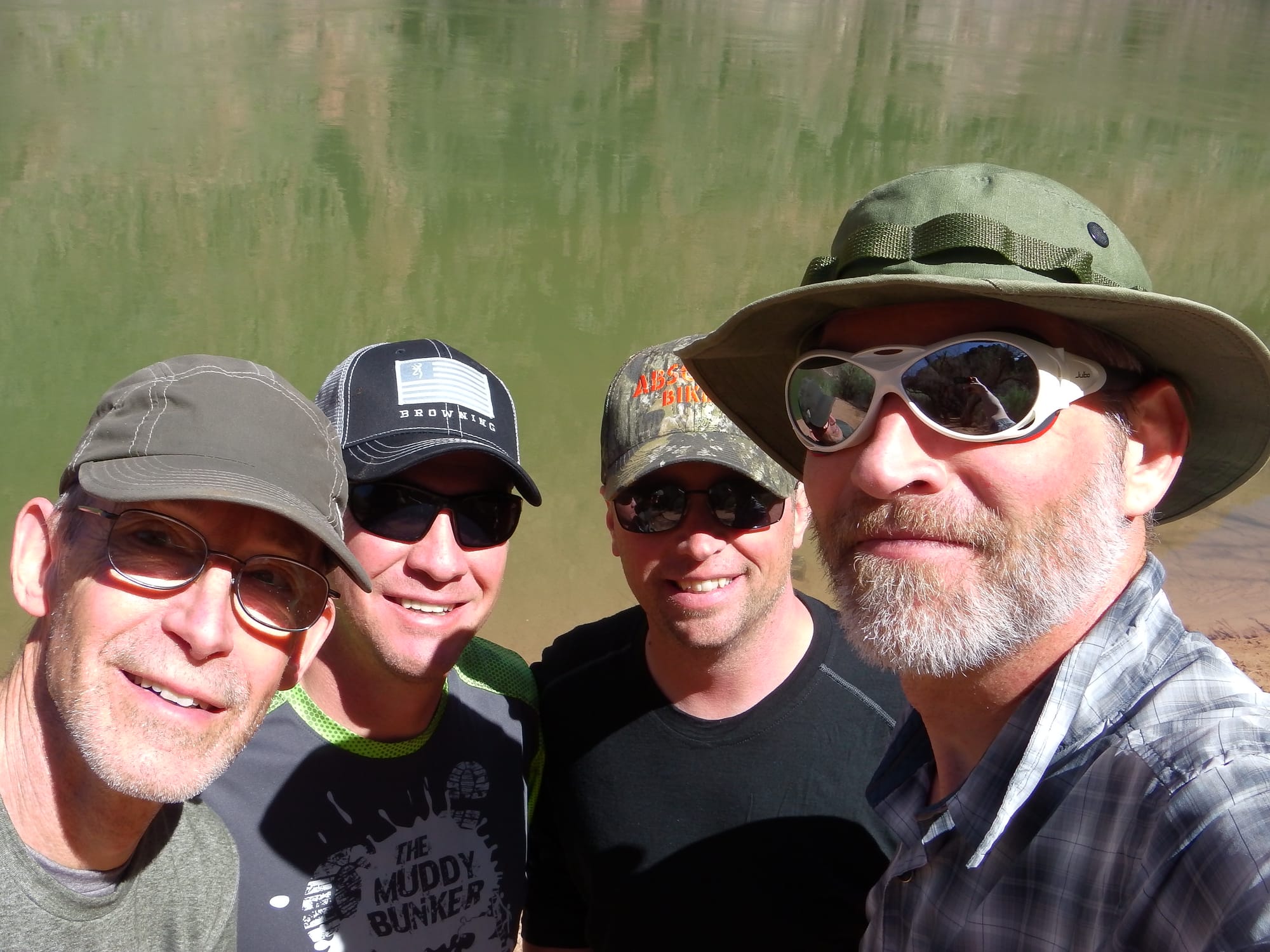 Mike, Marvin, Justin, and James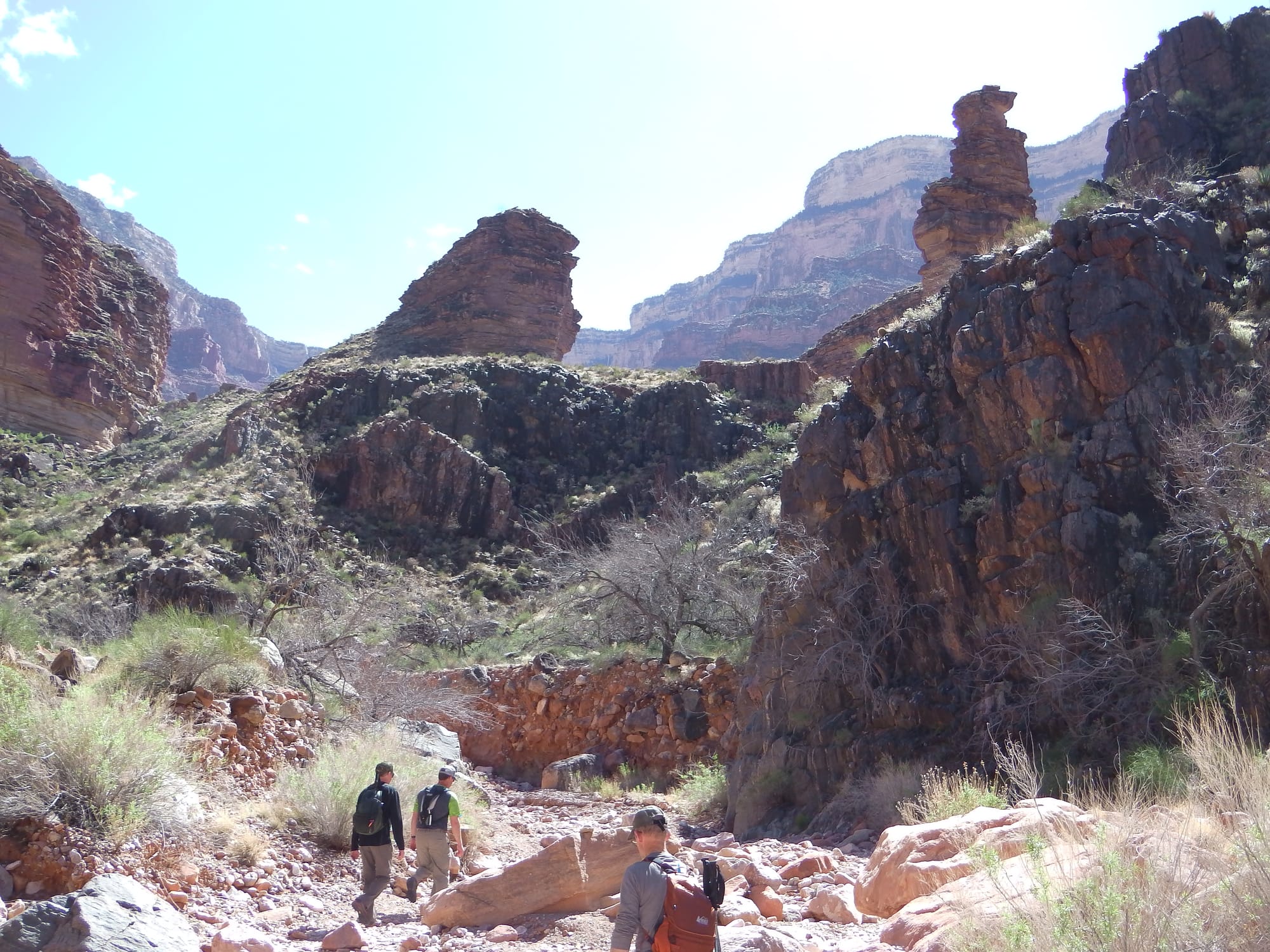 Hiking back up Monument Creek.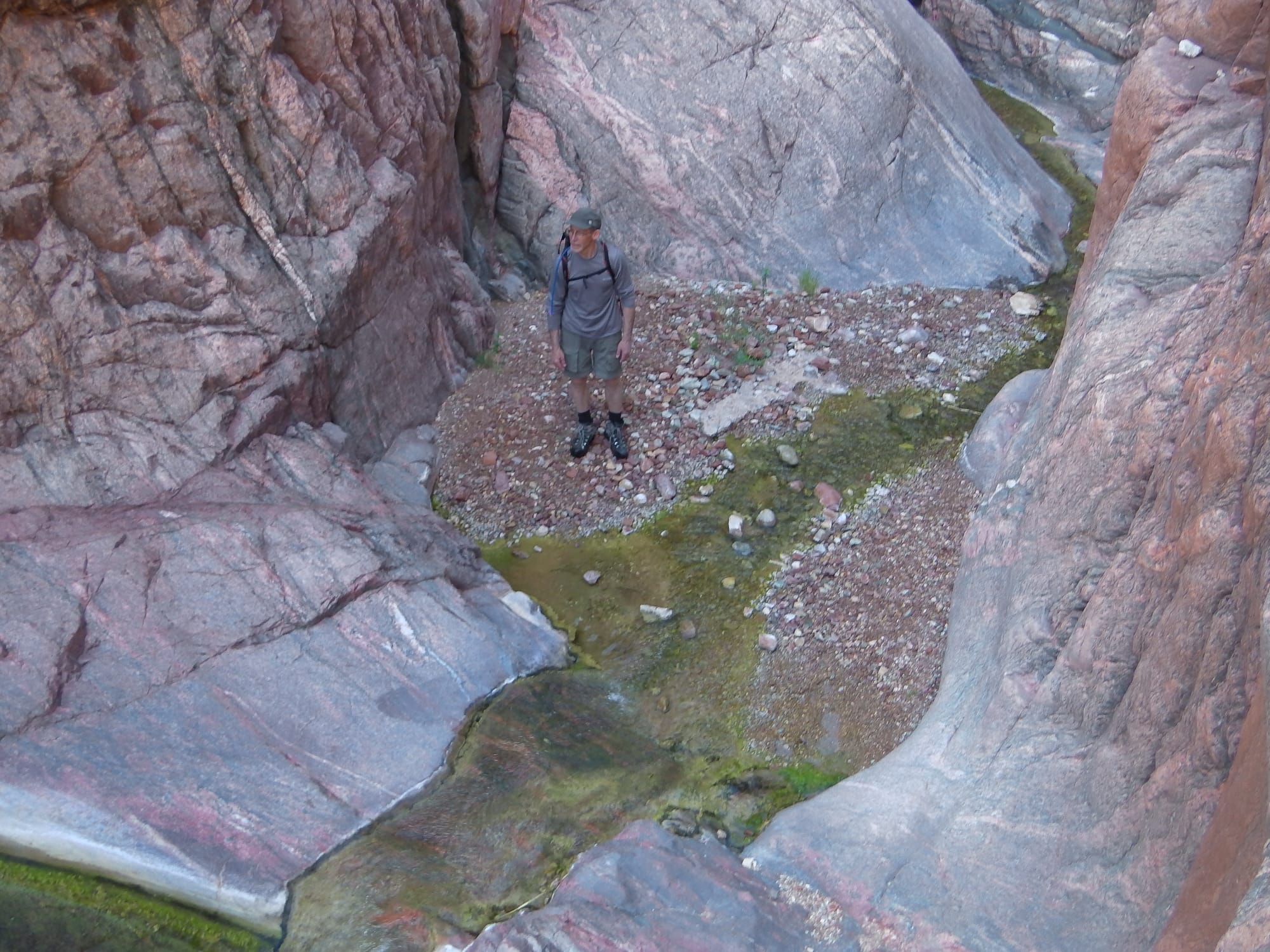 Mike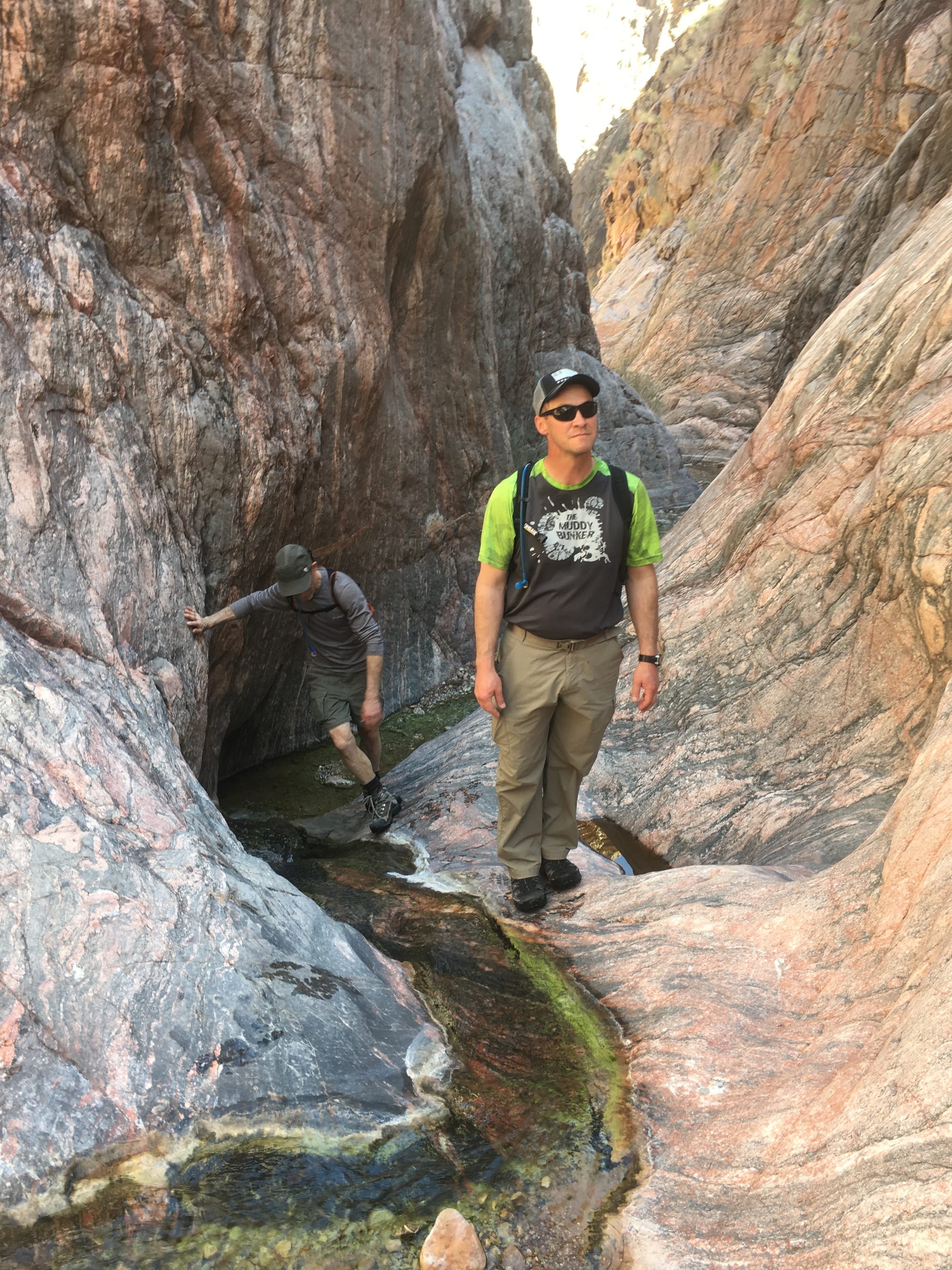 Mike and Marvin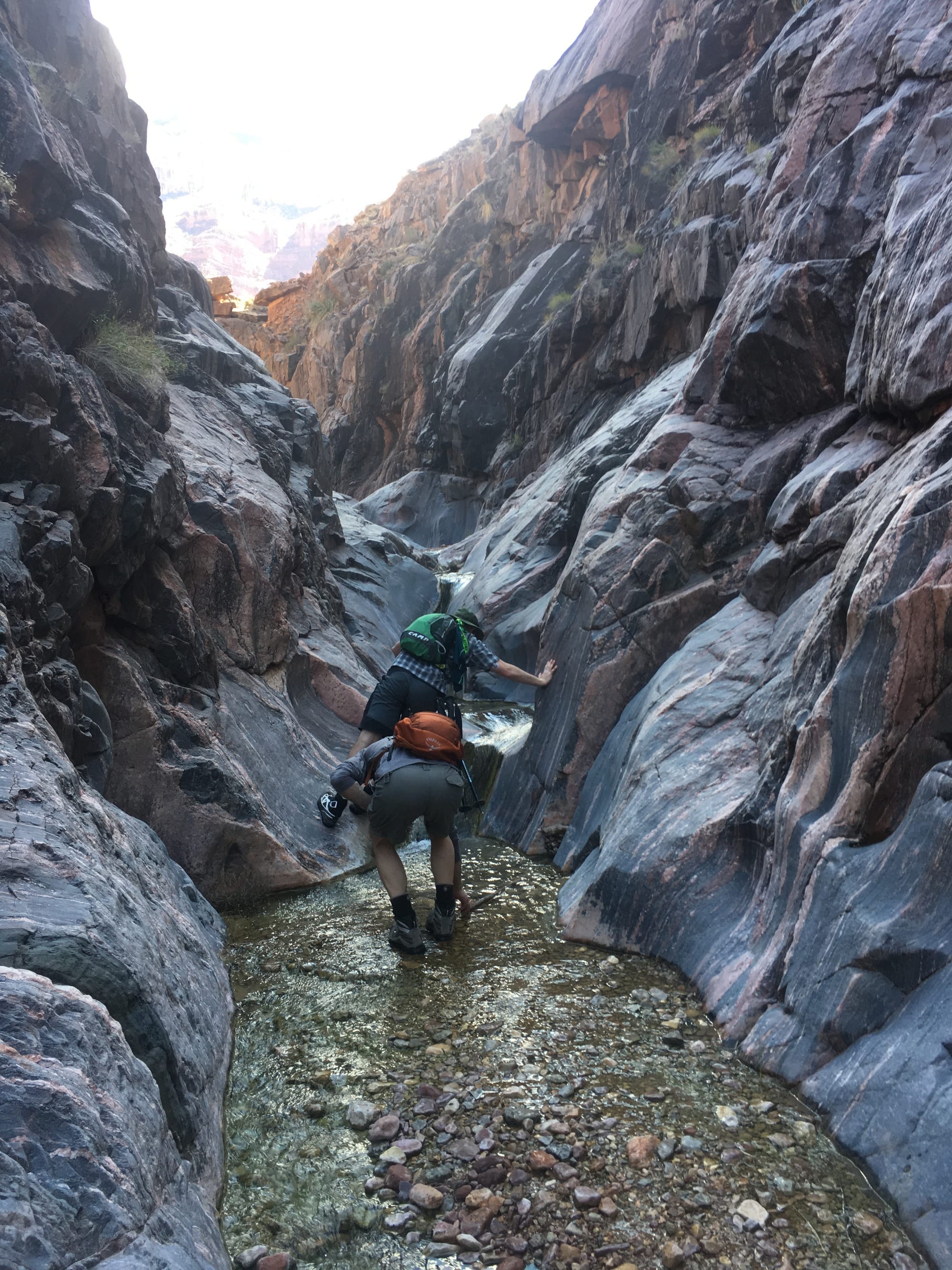 Mike and James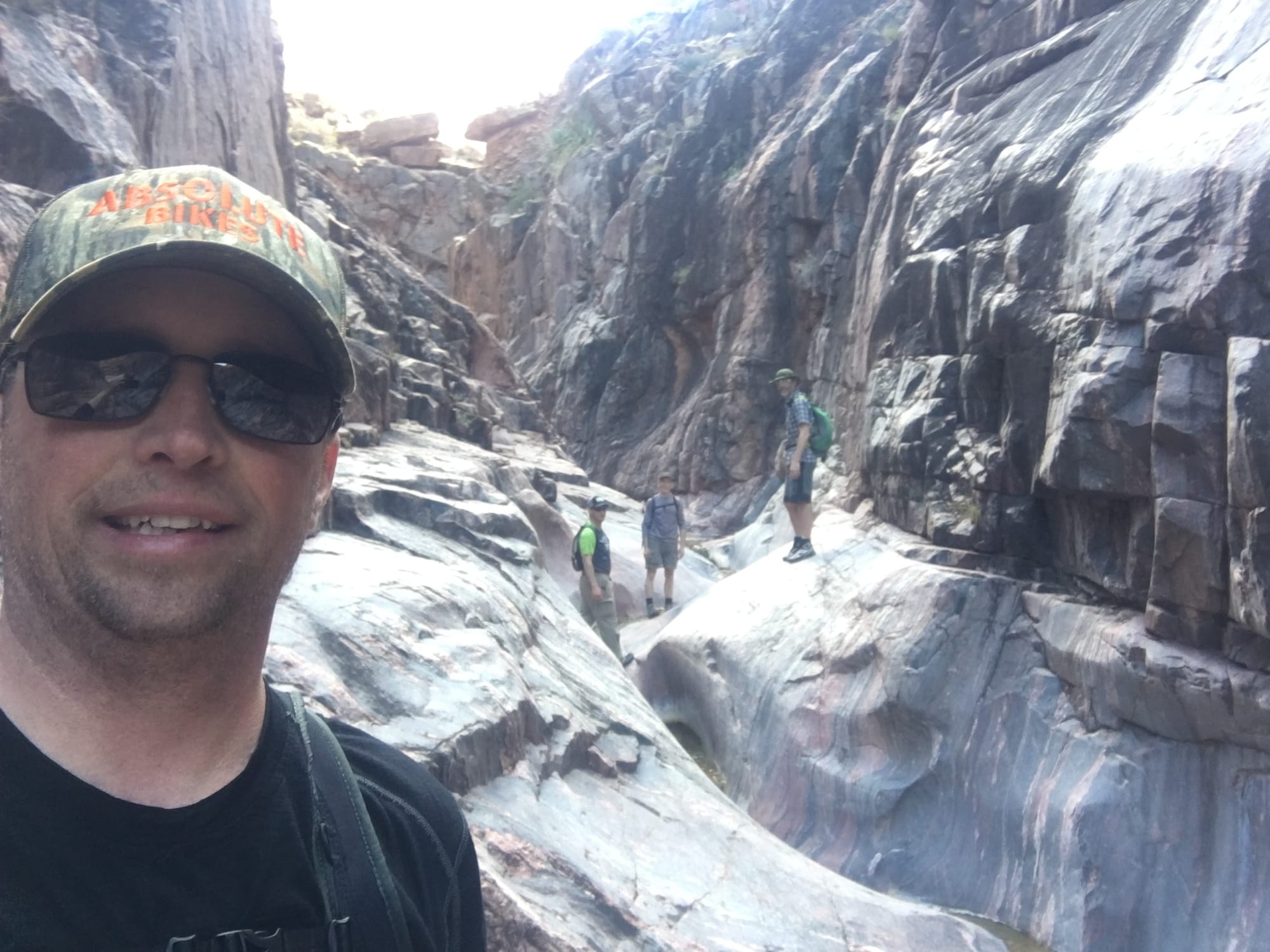 Canyoneering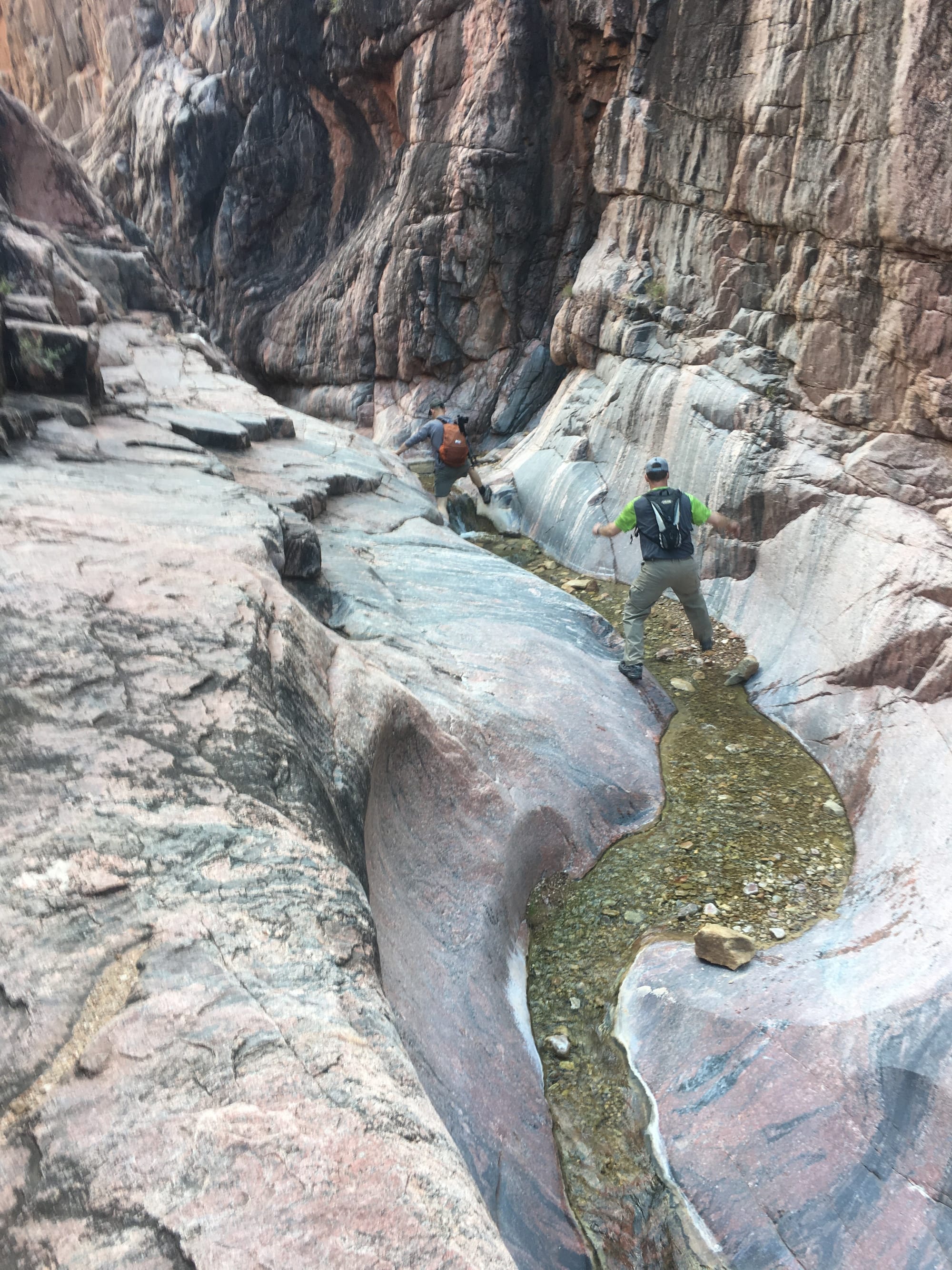 Canyoneering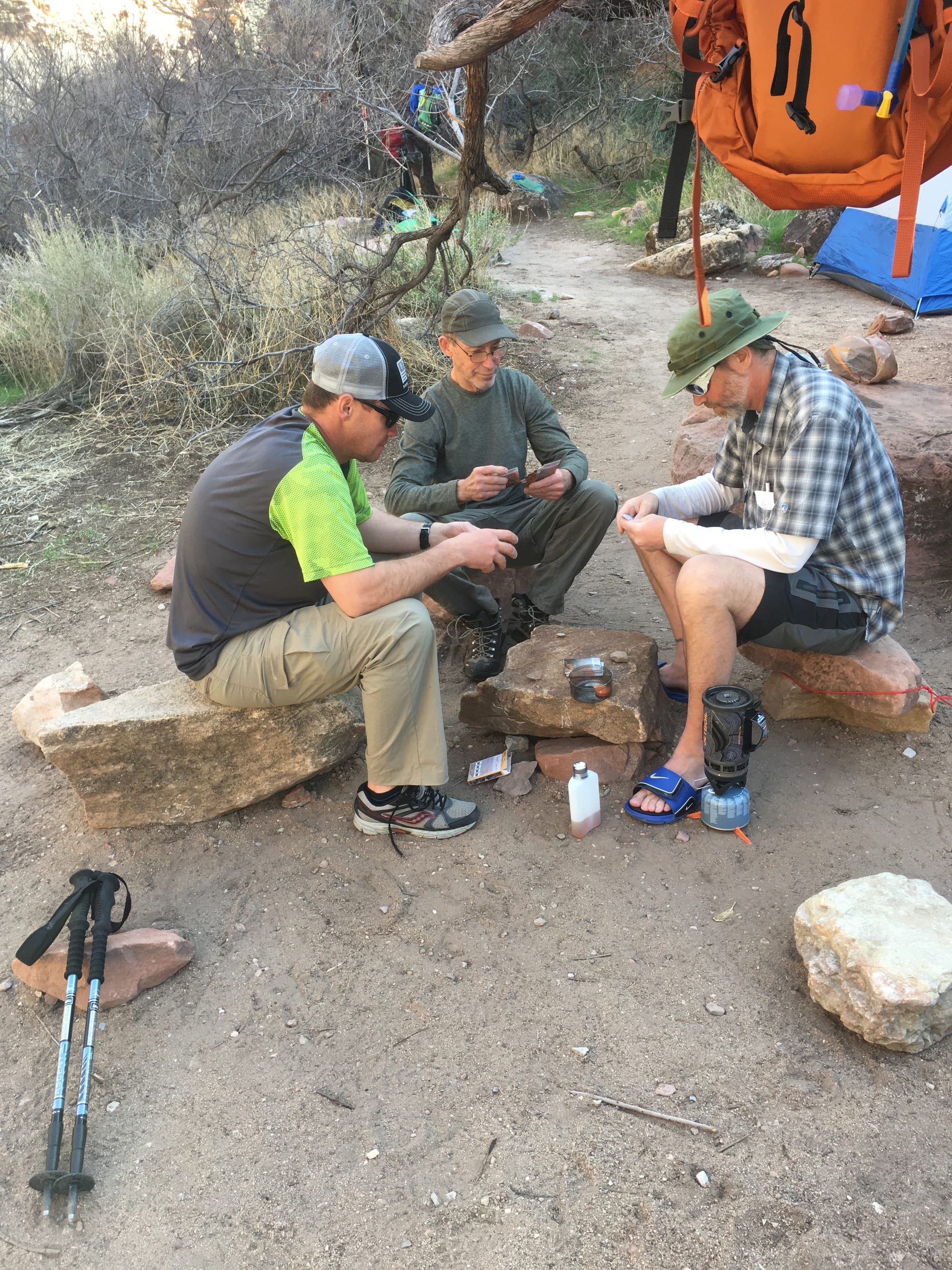 Marvin, Mike, and James relaxing at camp.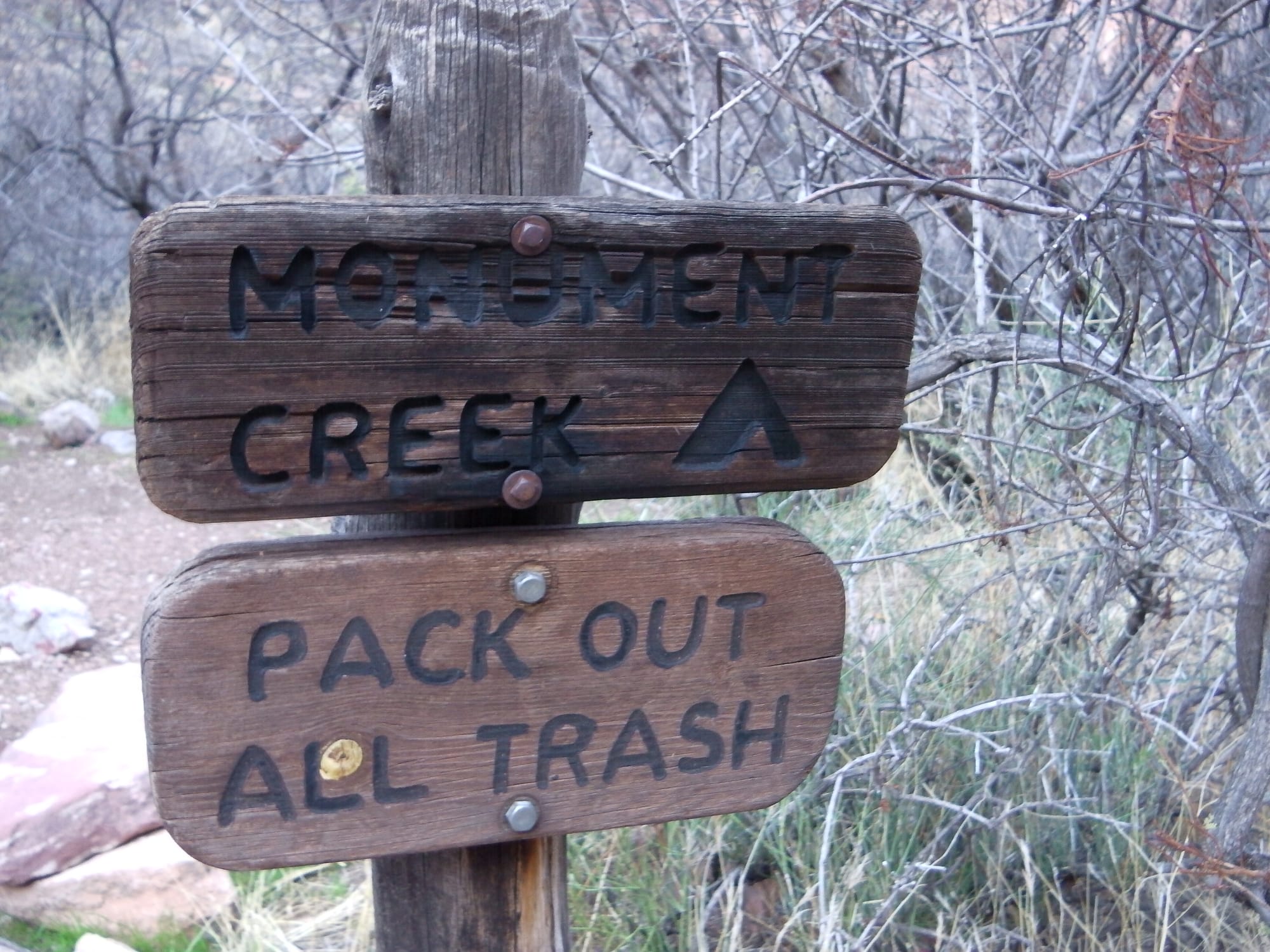 Leaving Monument Creek Camp to head to Horn Creek Camp.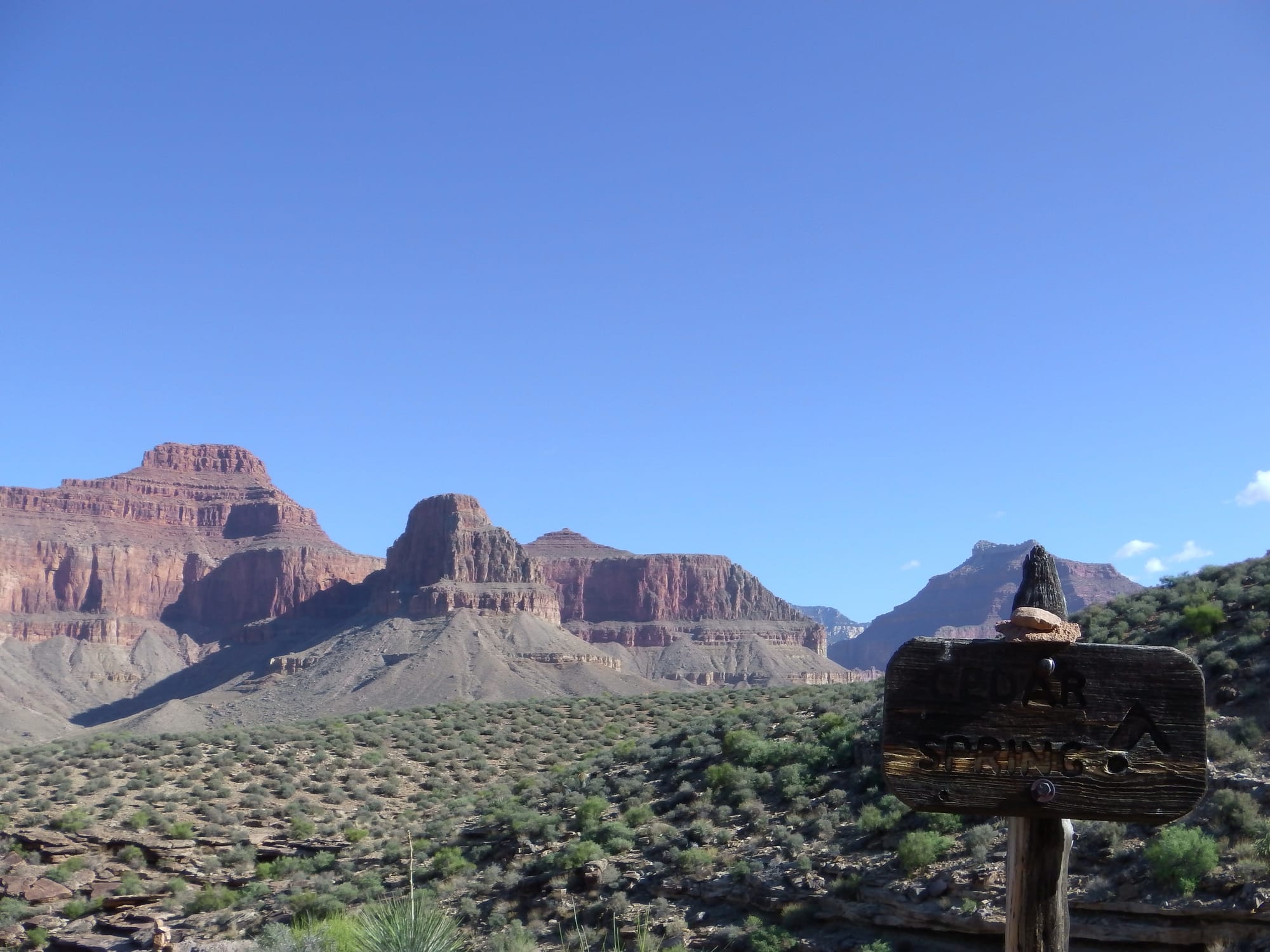 Cedar Spring Trail Junction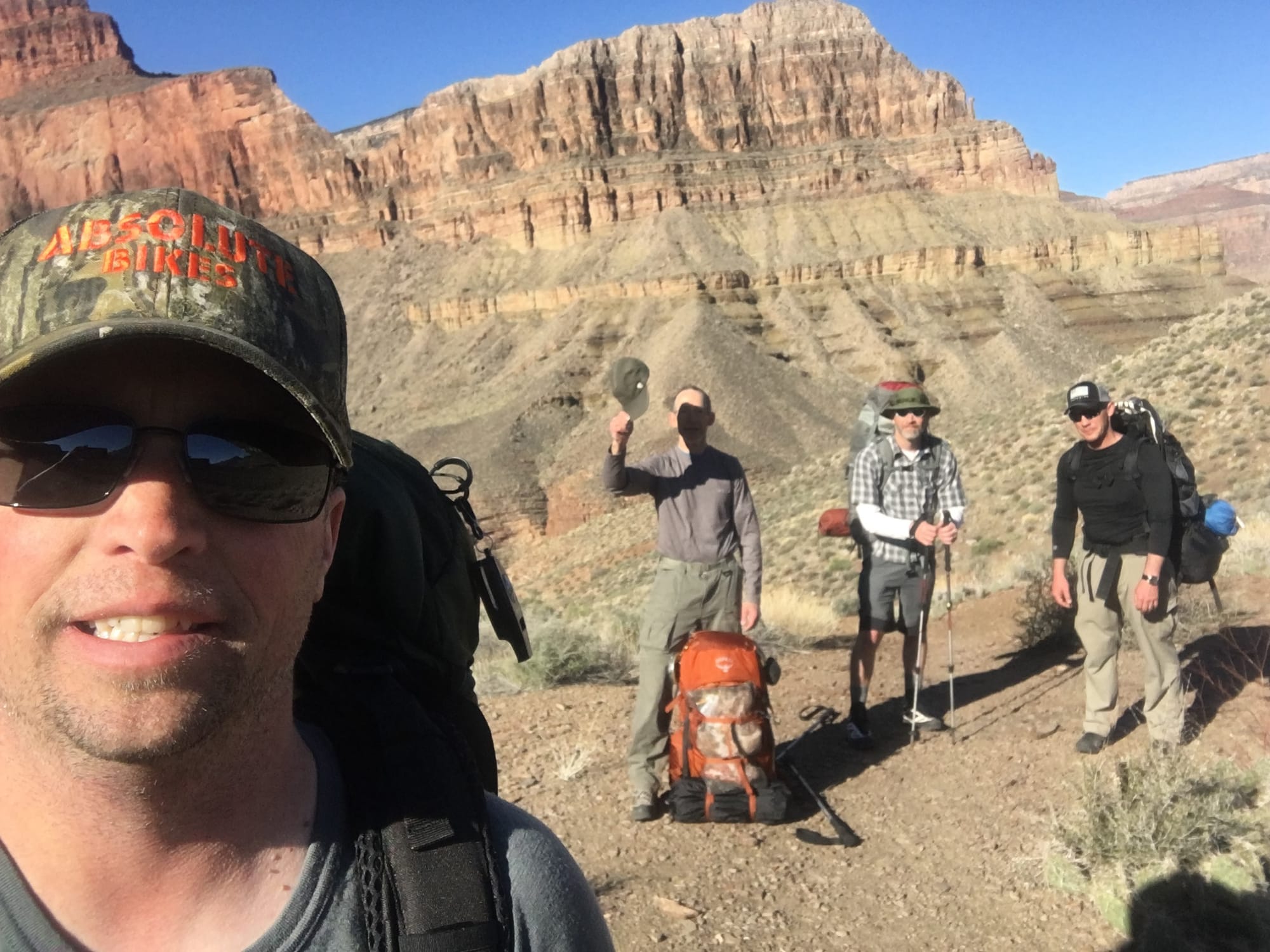 Justin, Mike, James, and Marvin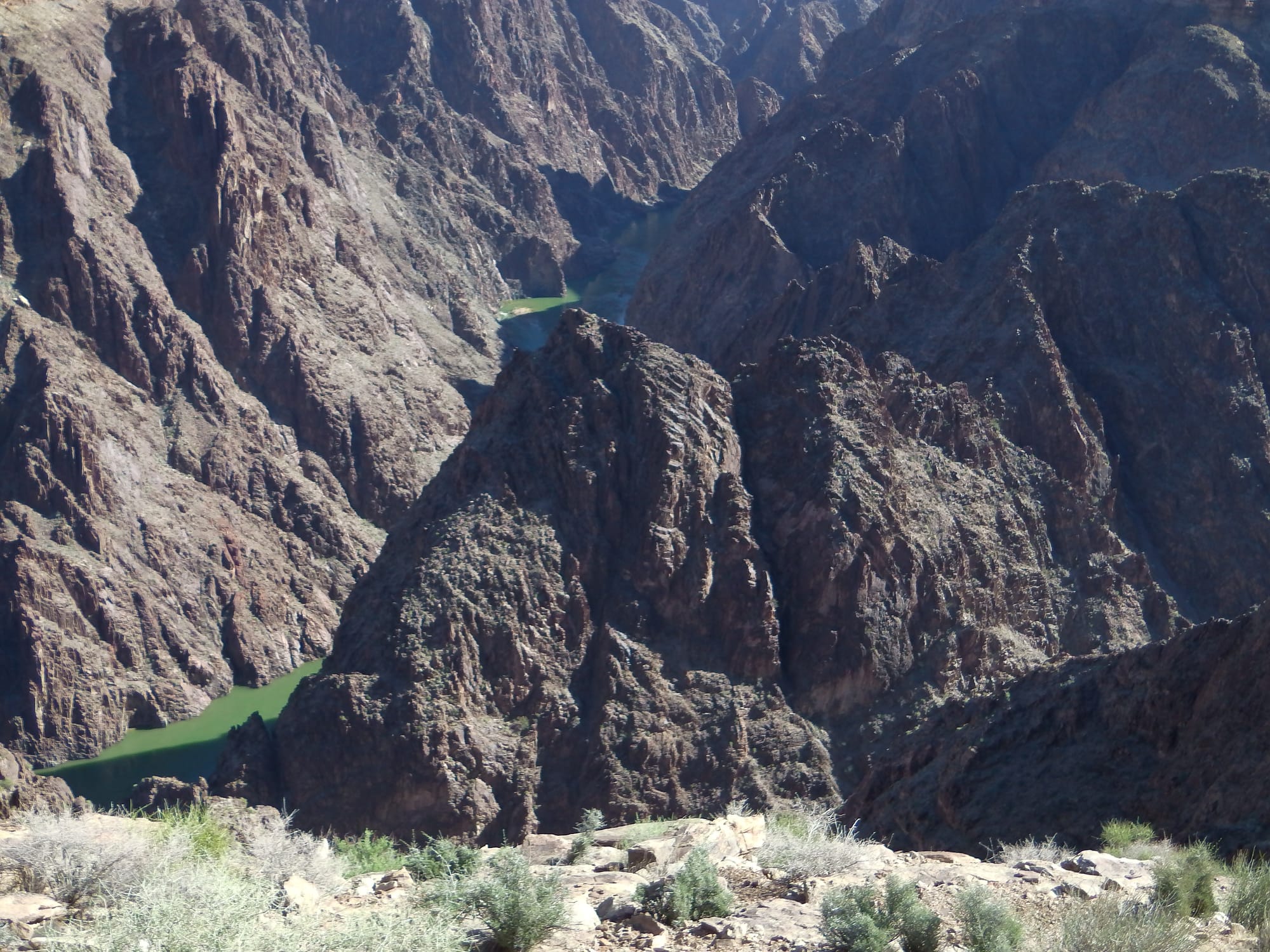 Views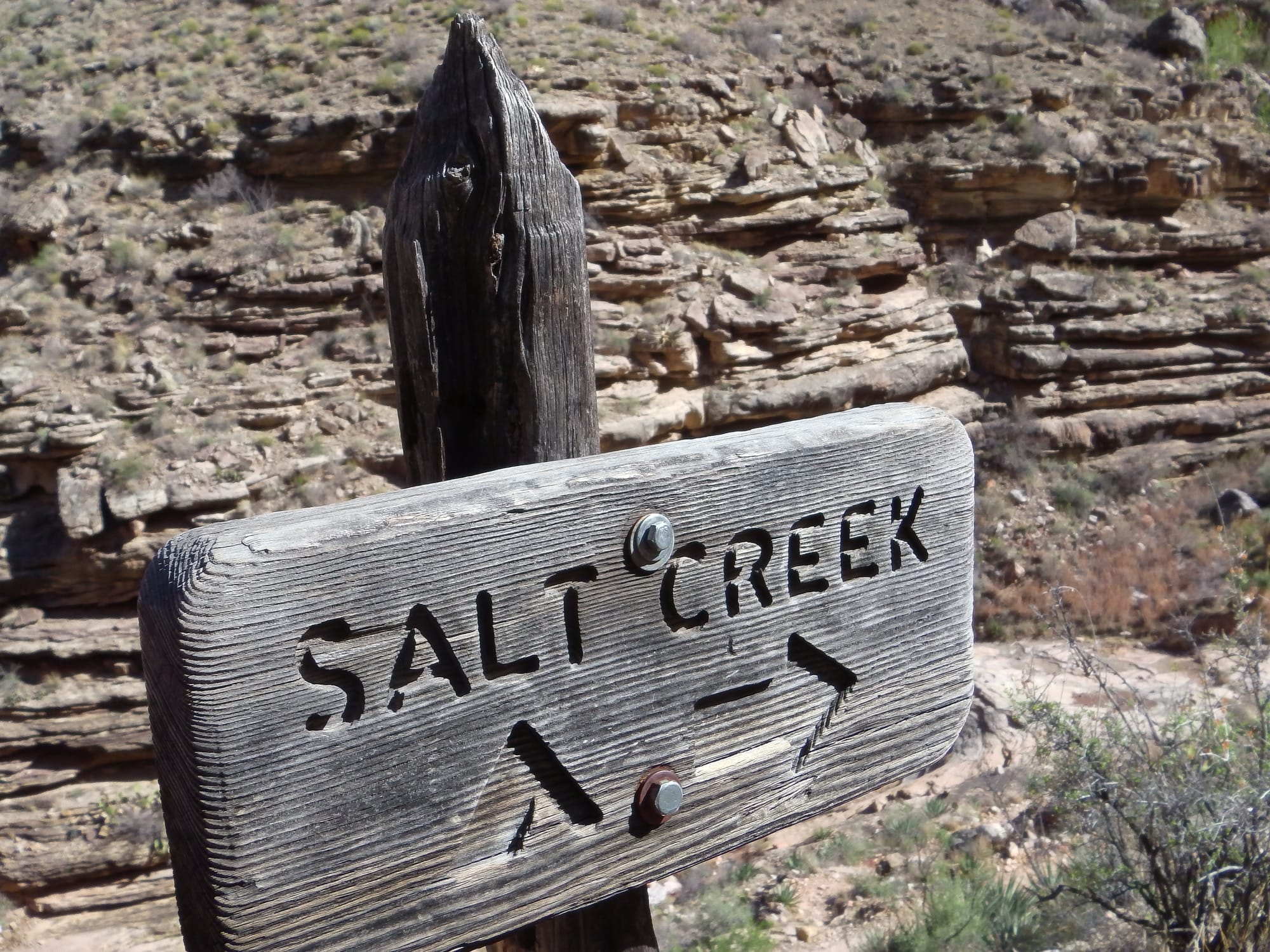 Salt Creek Camp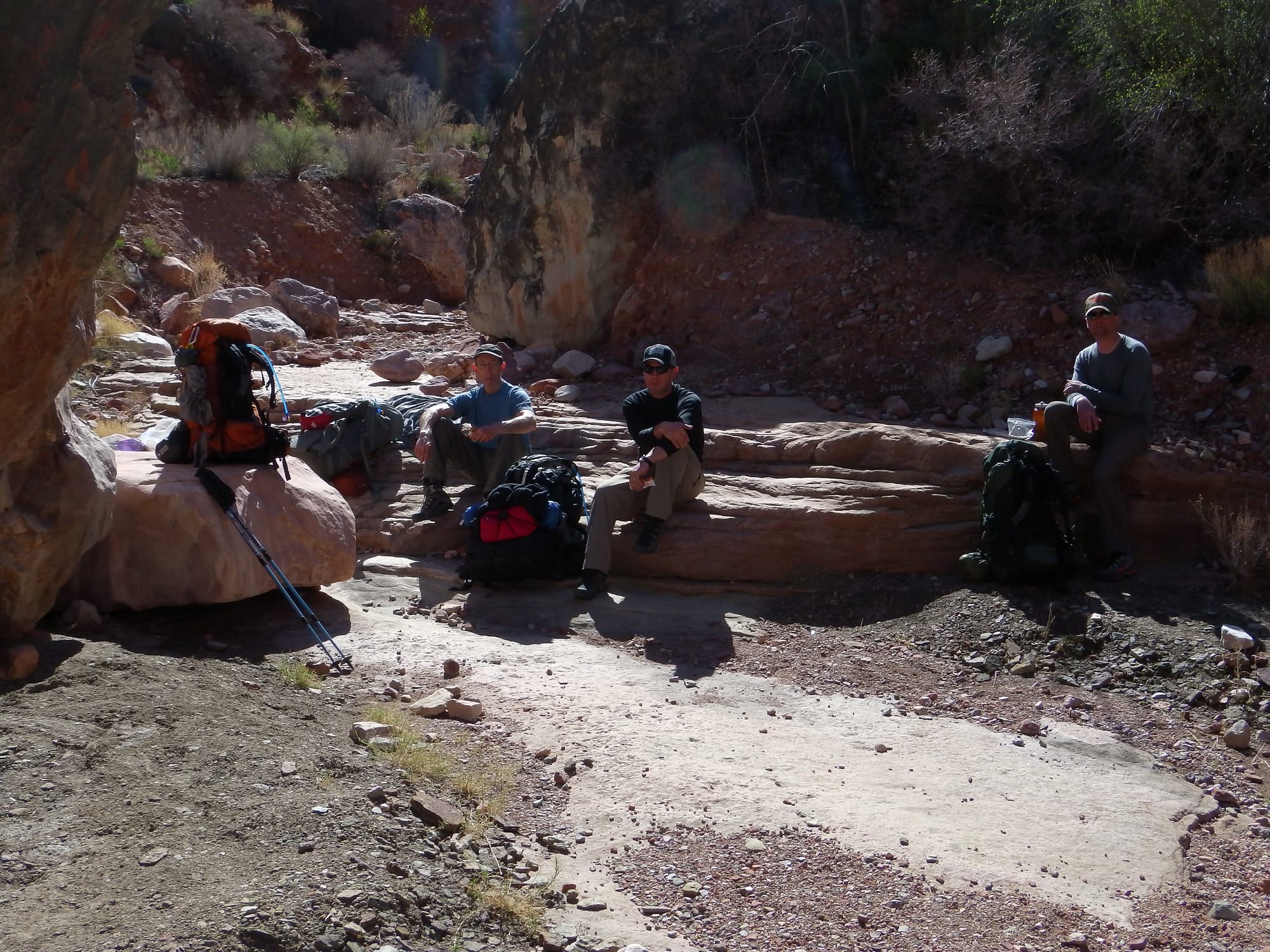 Taking a break during day three.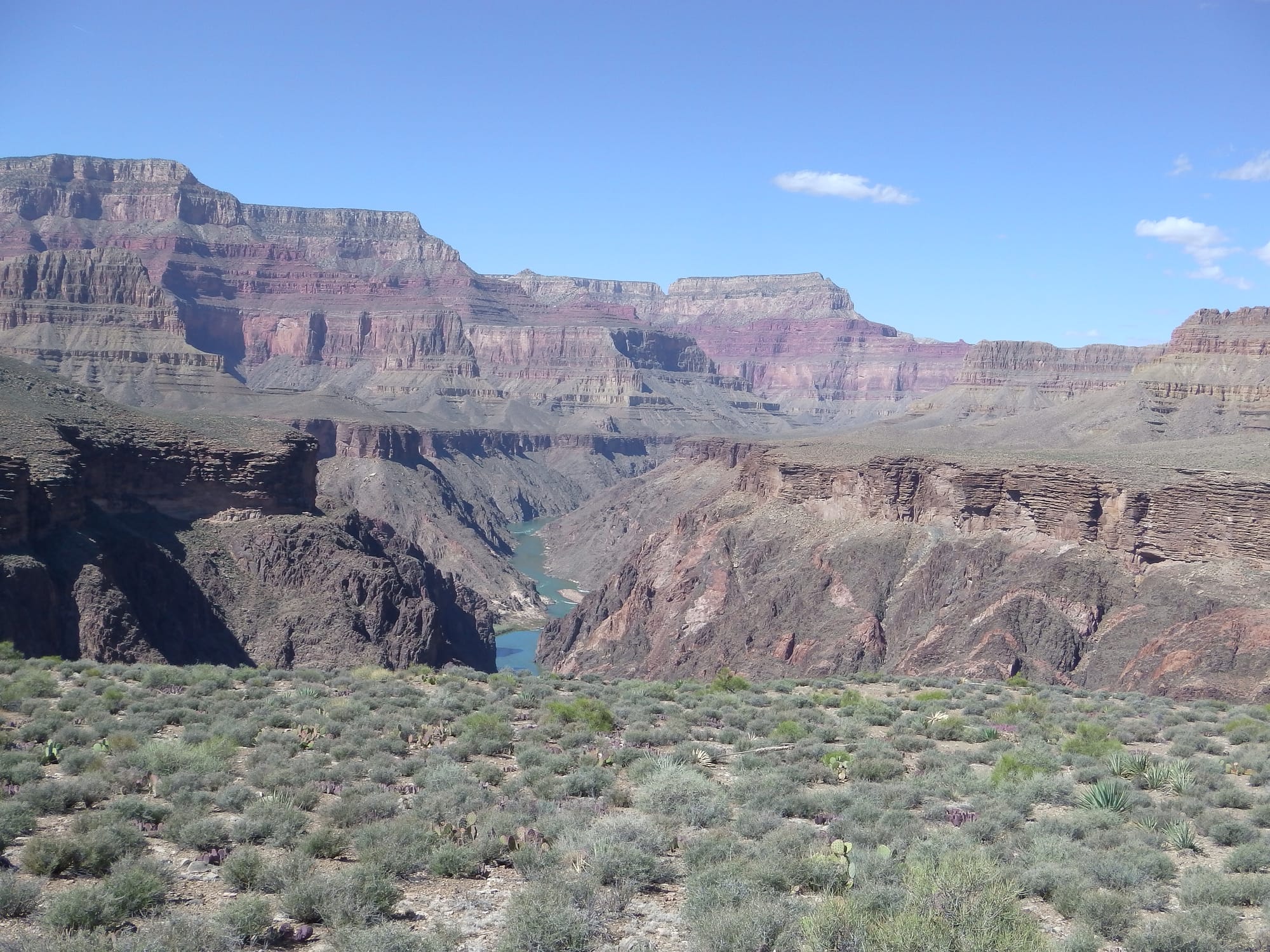 Views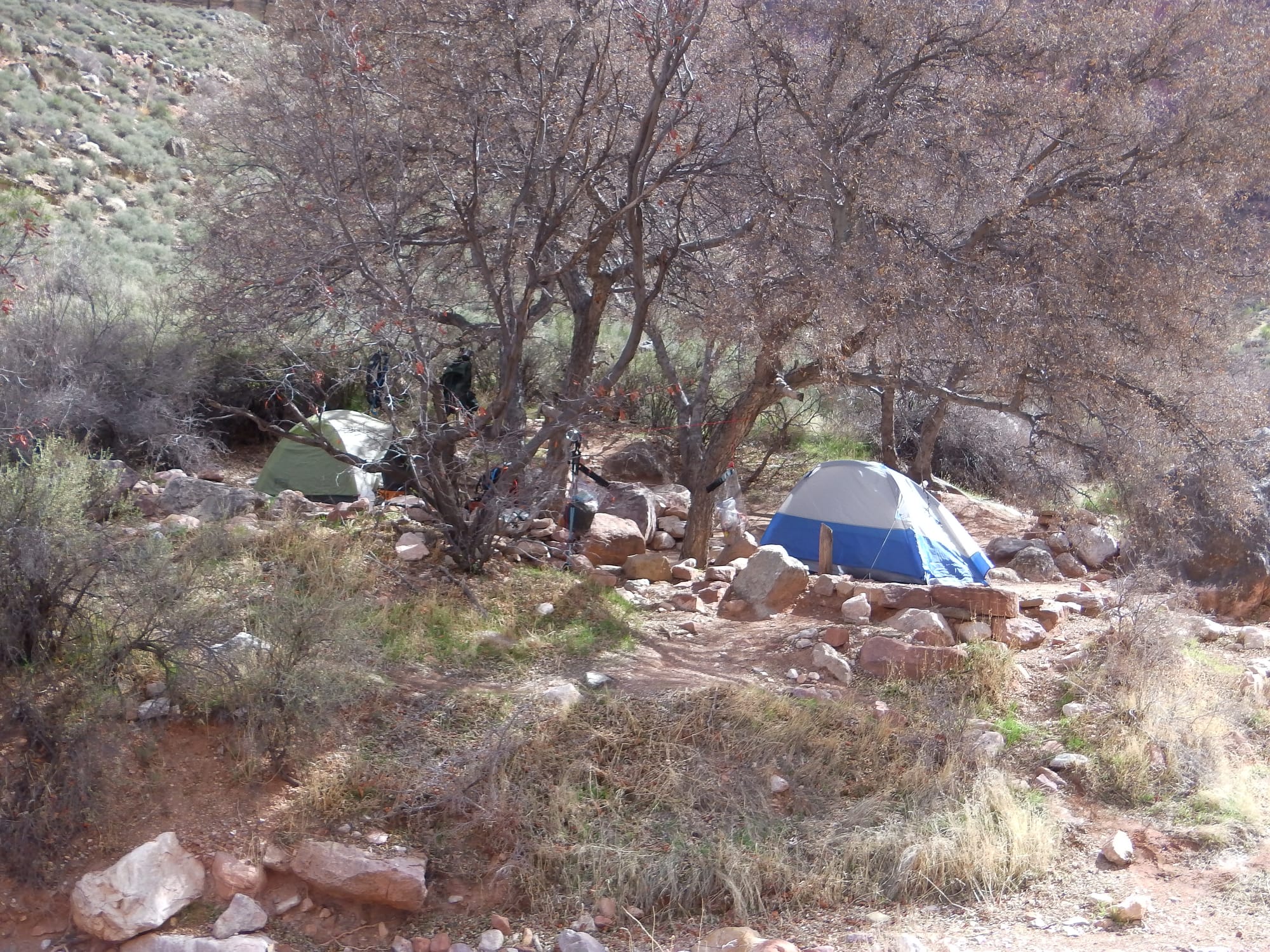 Horn Creek Camp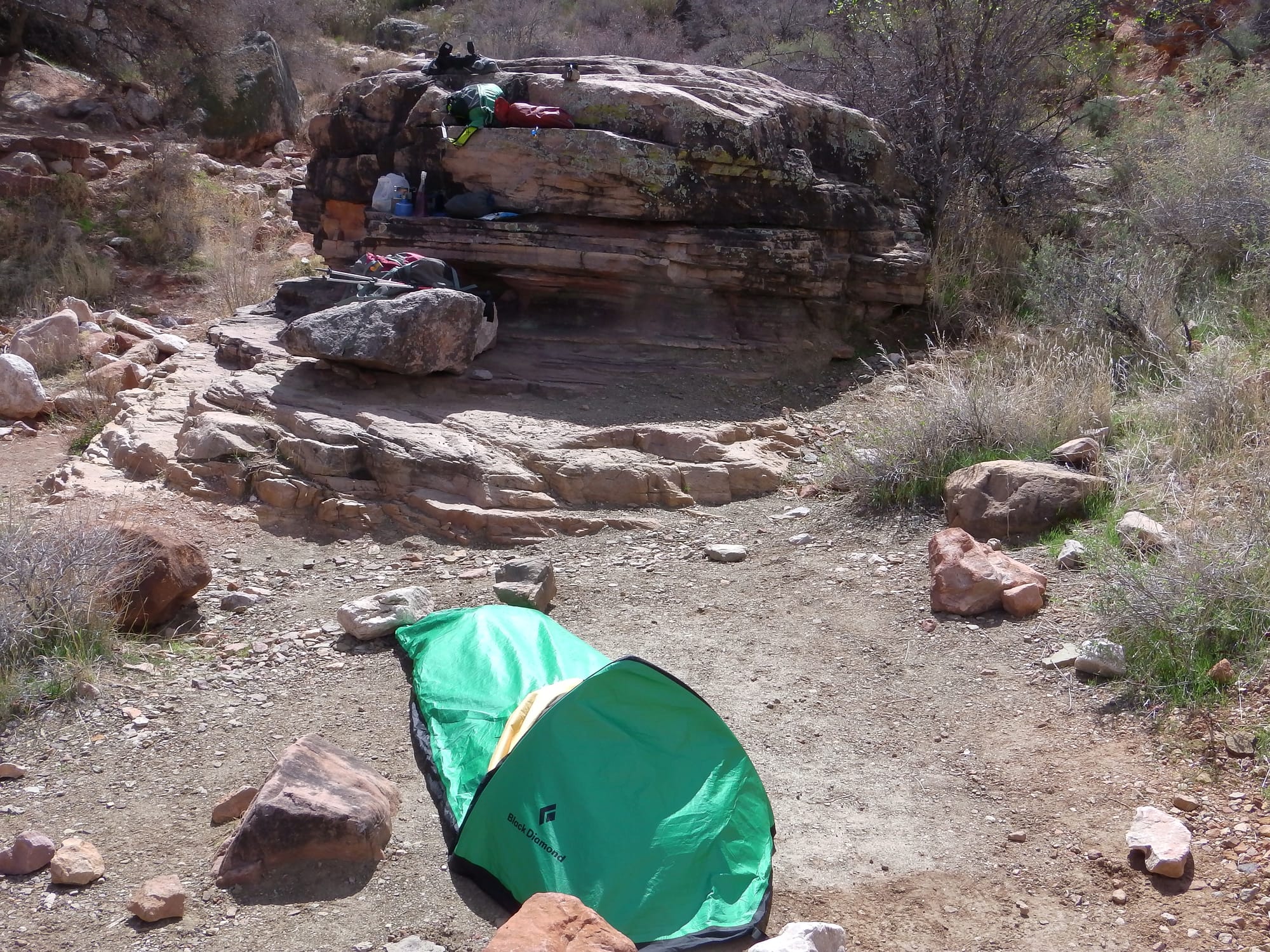 Horn Creek Camp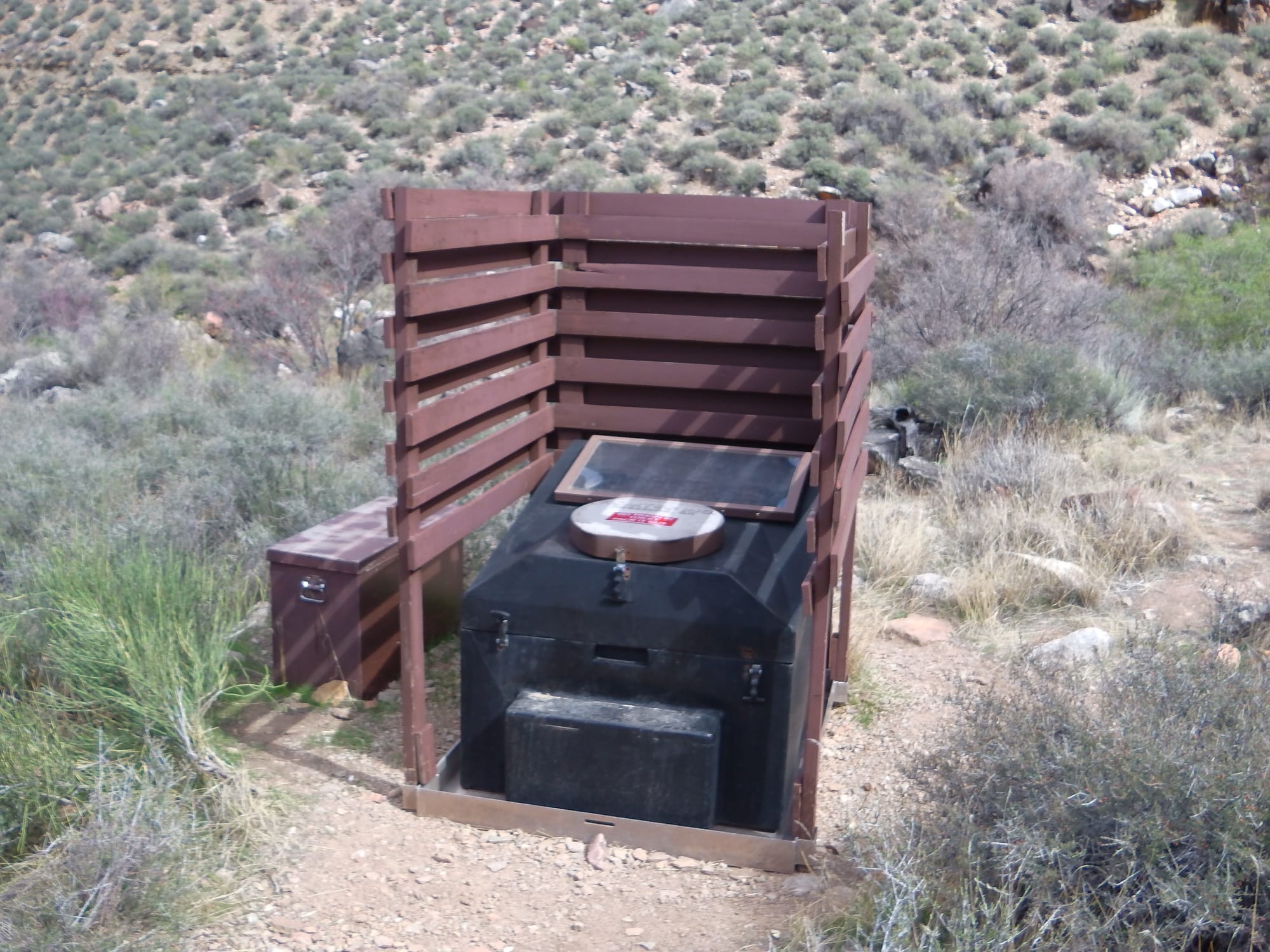 Facilities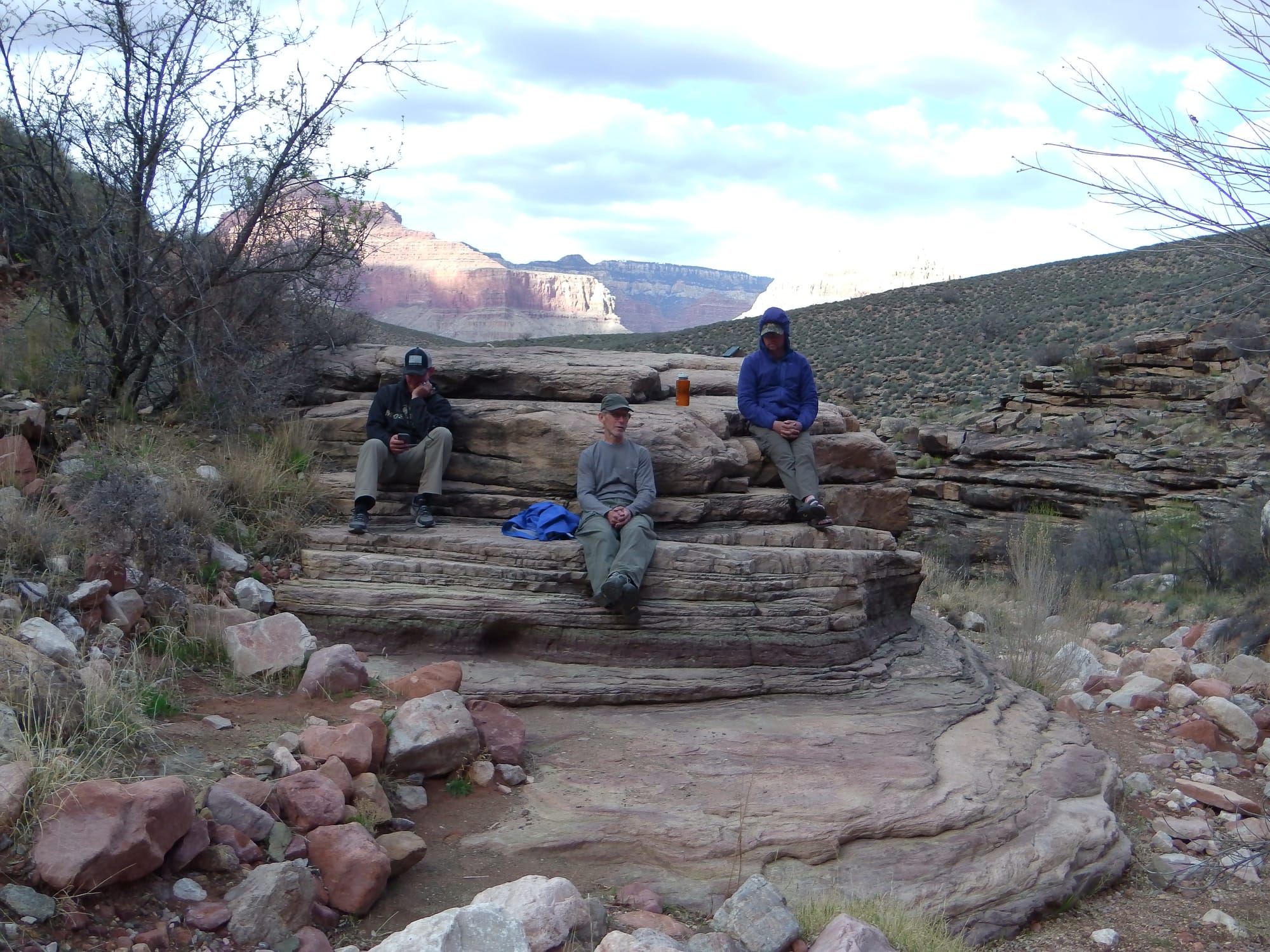 Marvin, Mike, and Justin lounging at Horn Creek Camp.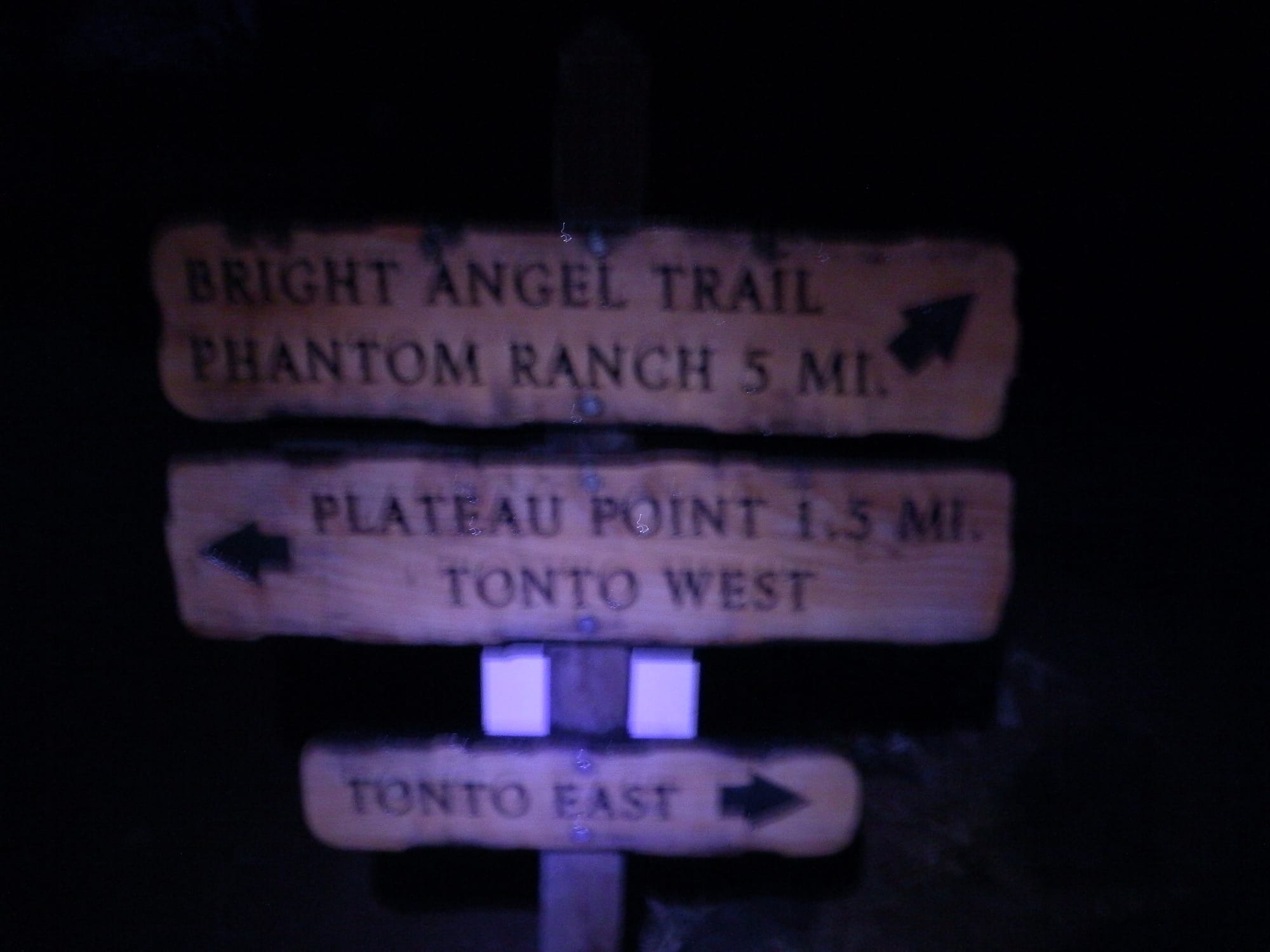 Bright Angel Trail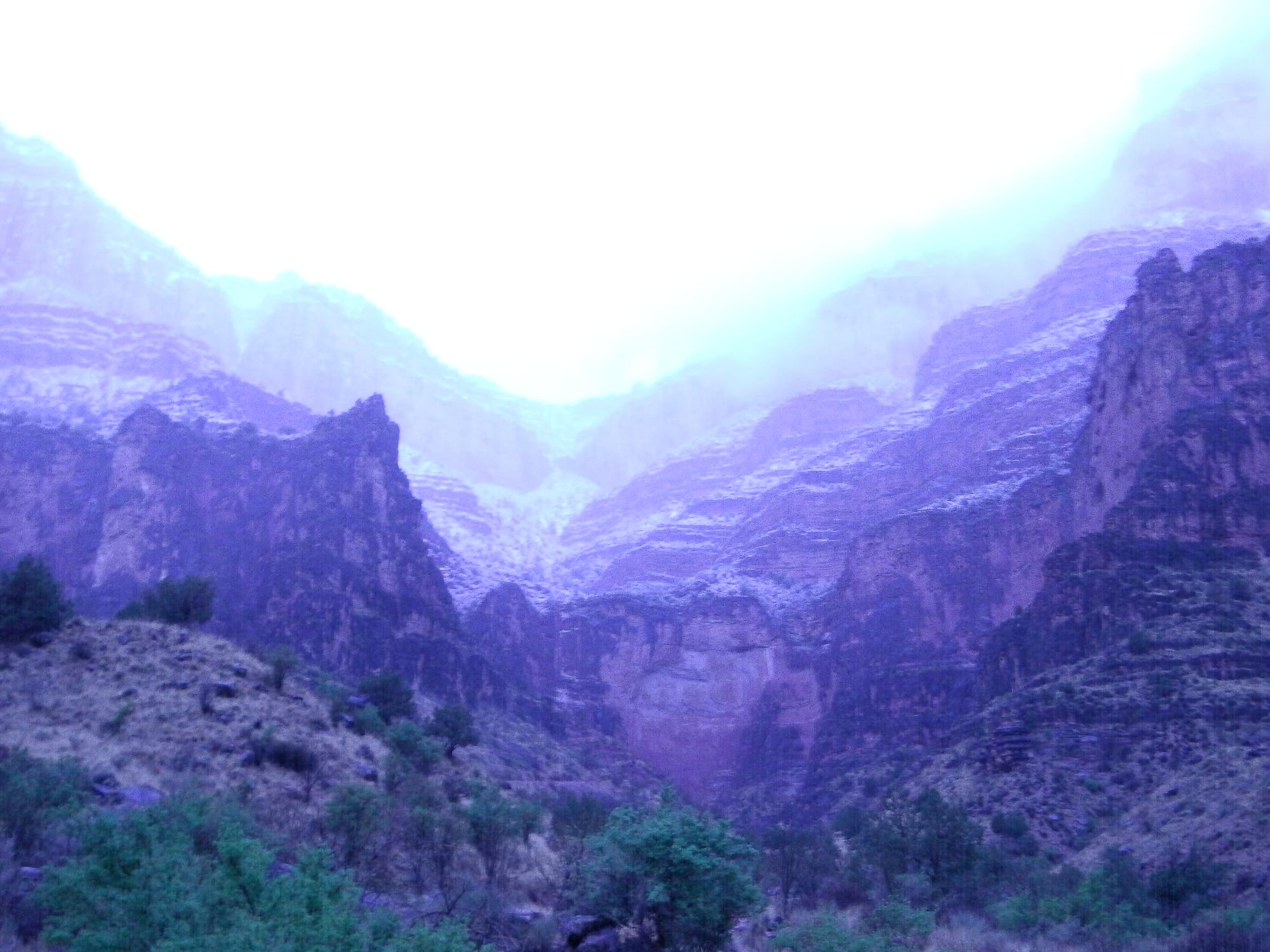 Looking up at the south rim.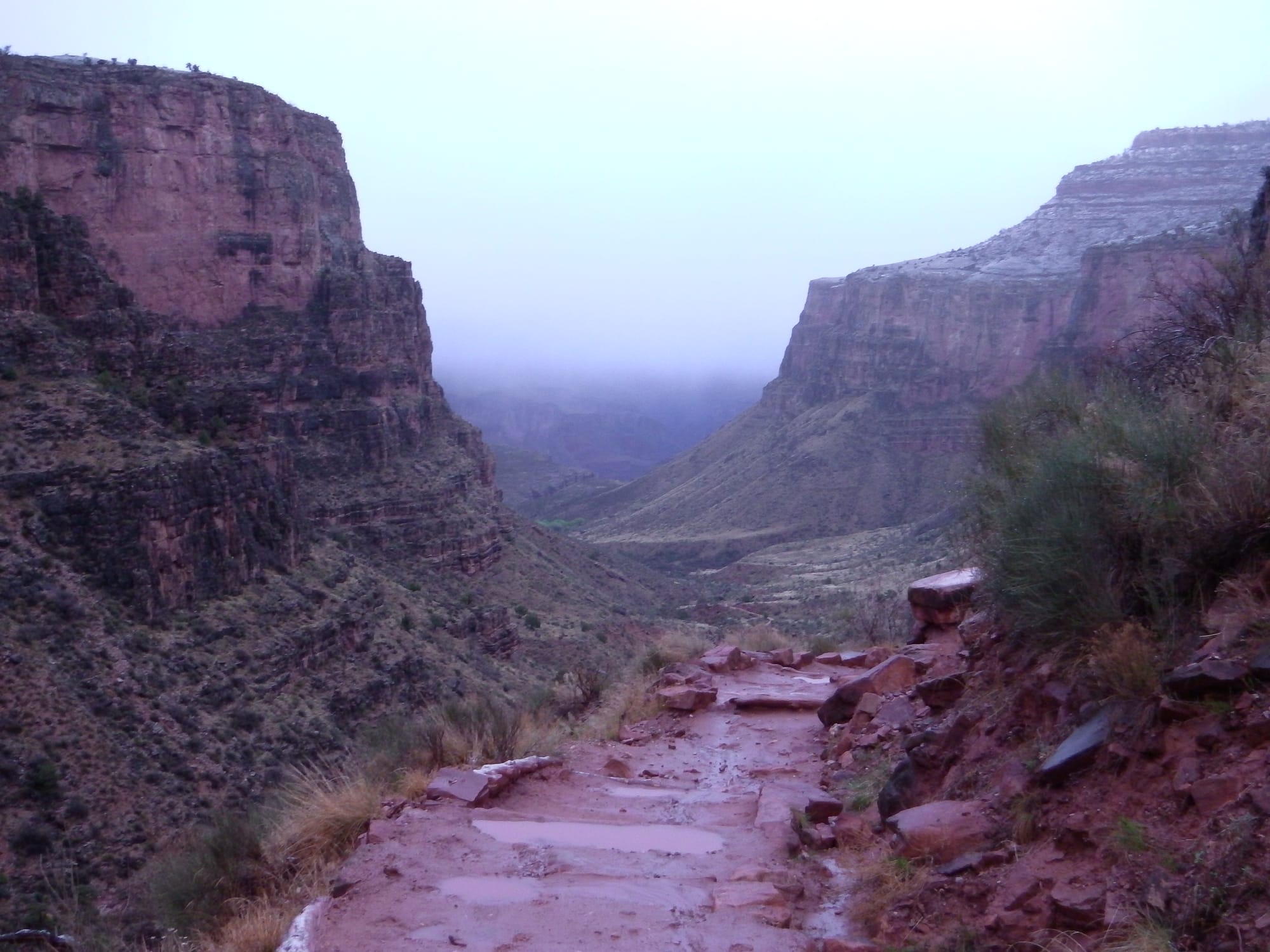 Looking back down after gaining some elevation.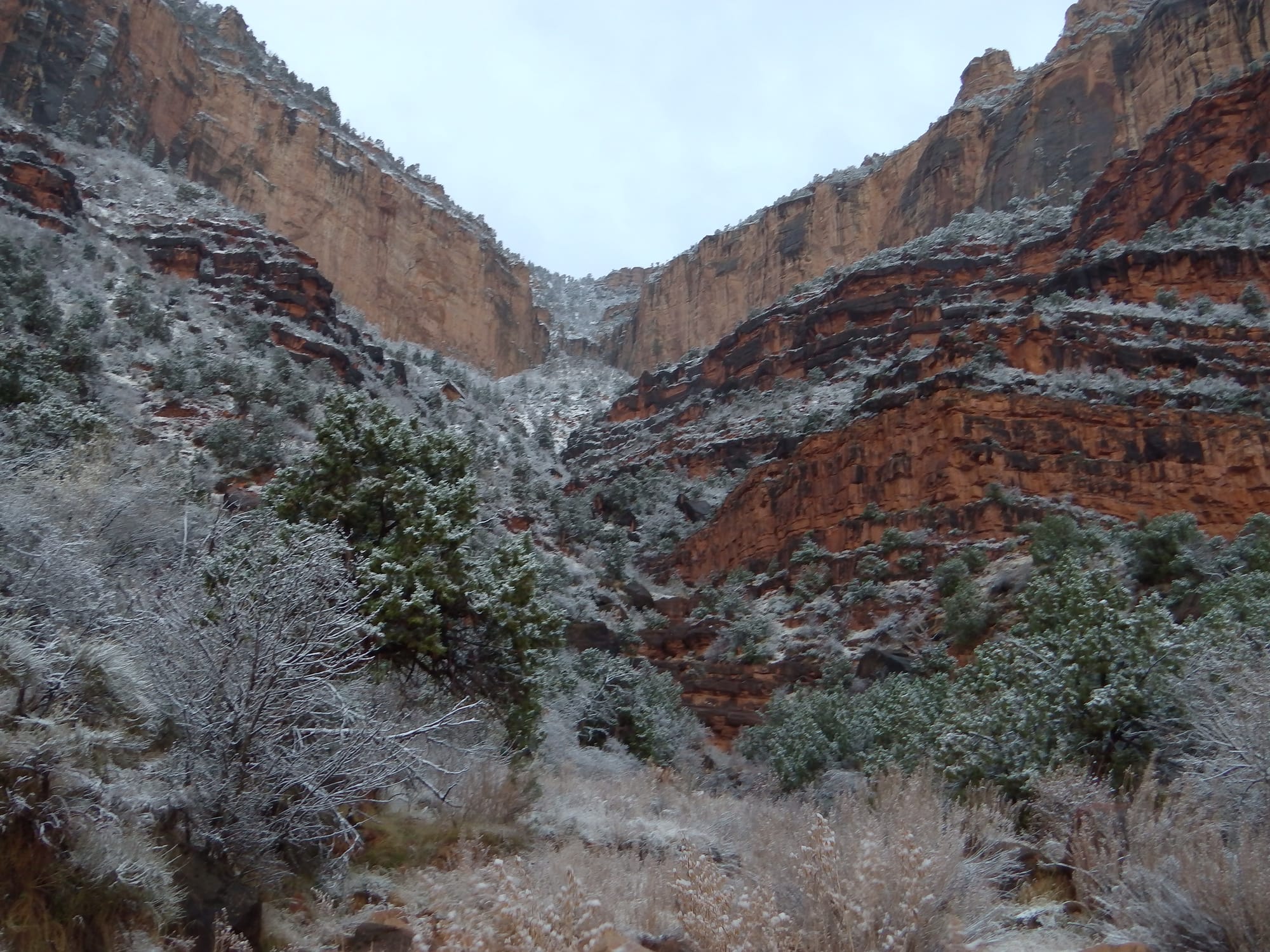 We started to encounter some snow at this point.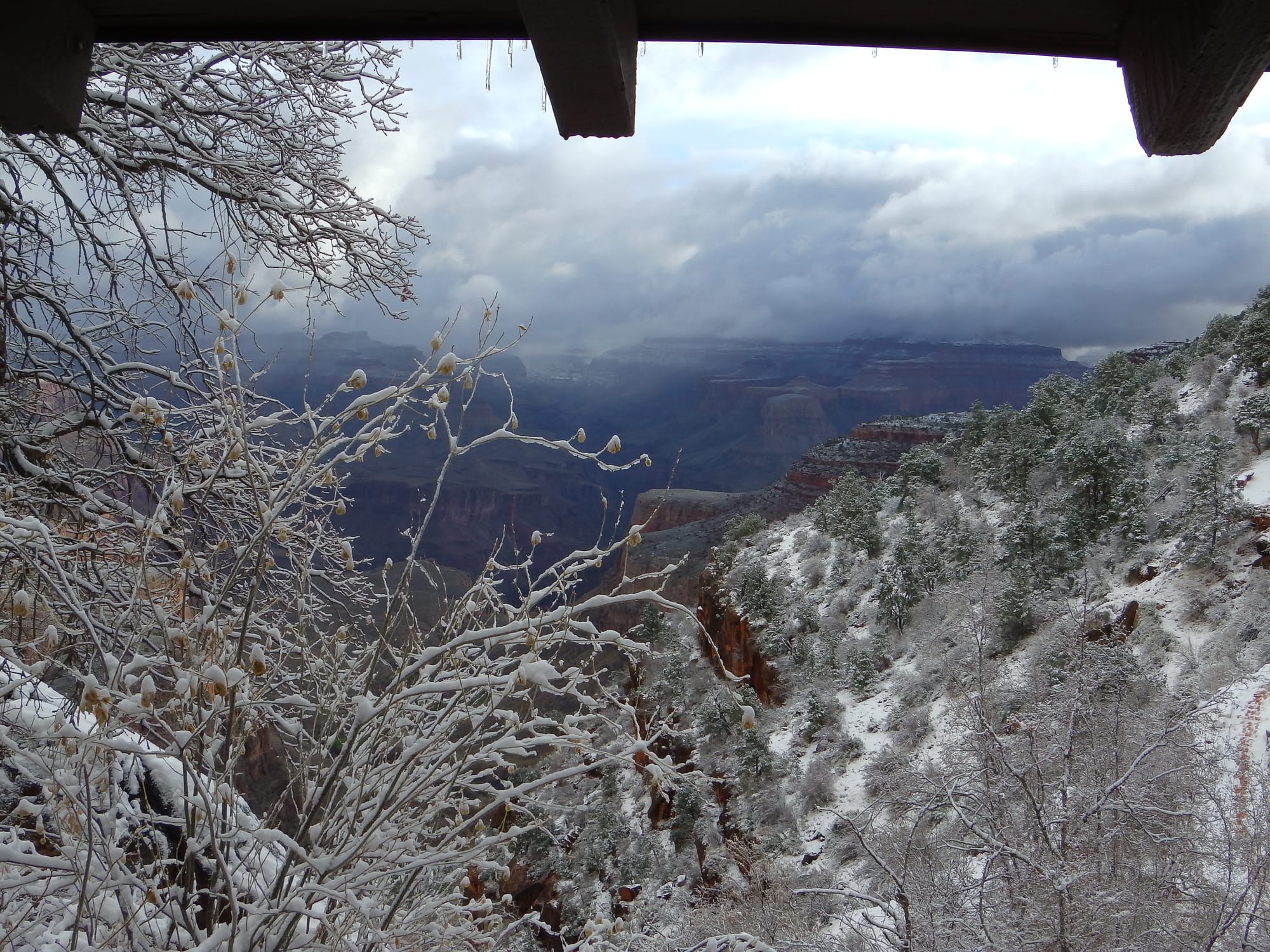 Overcast Skies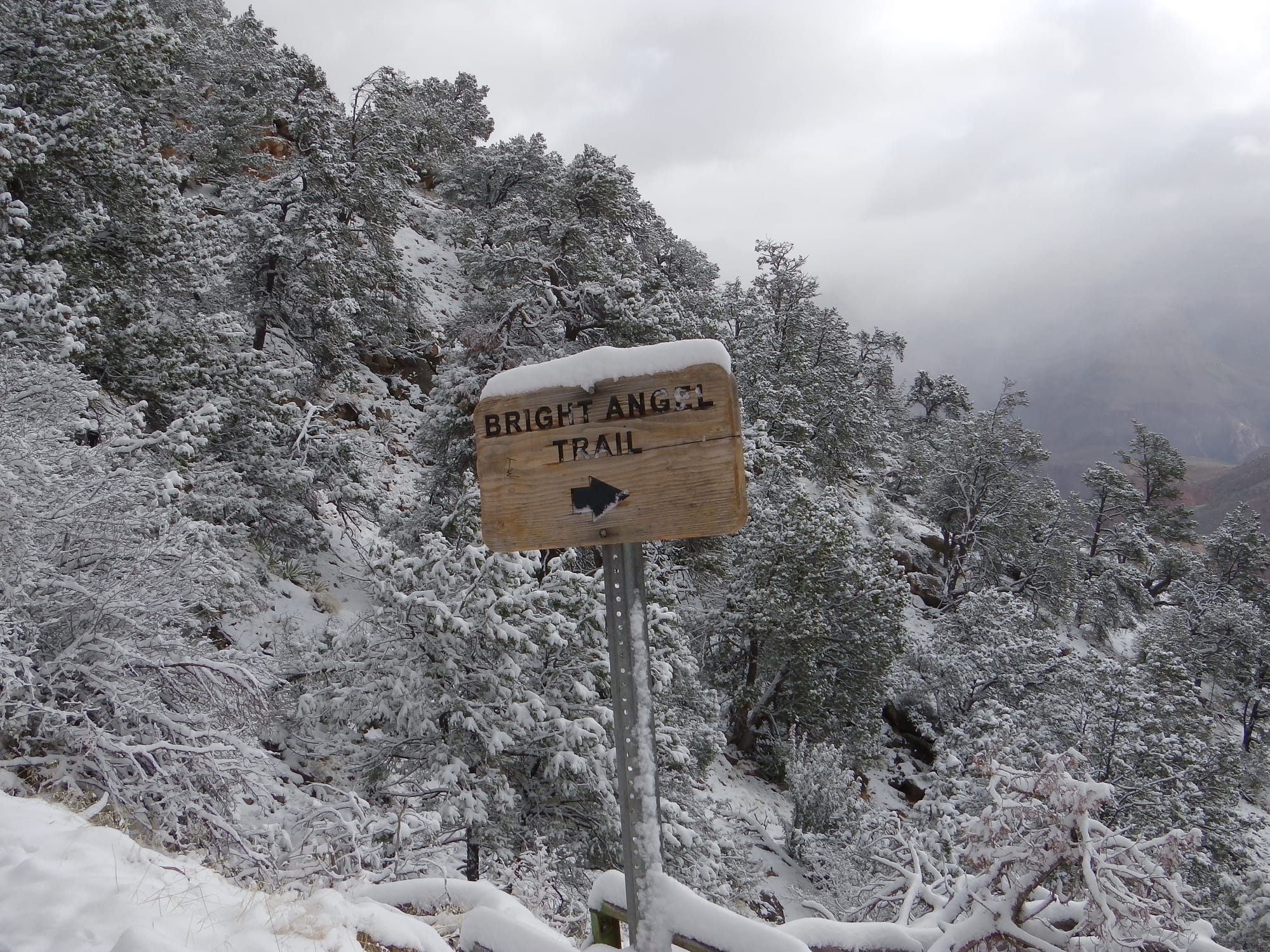 Bright Angel Trail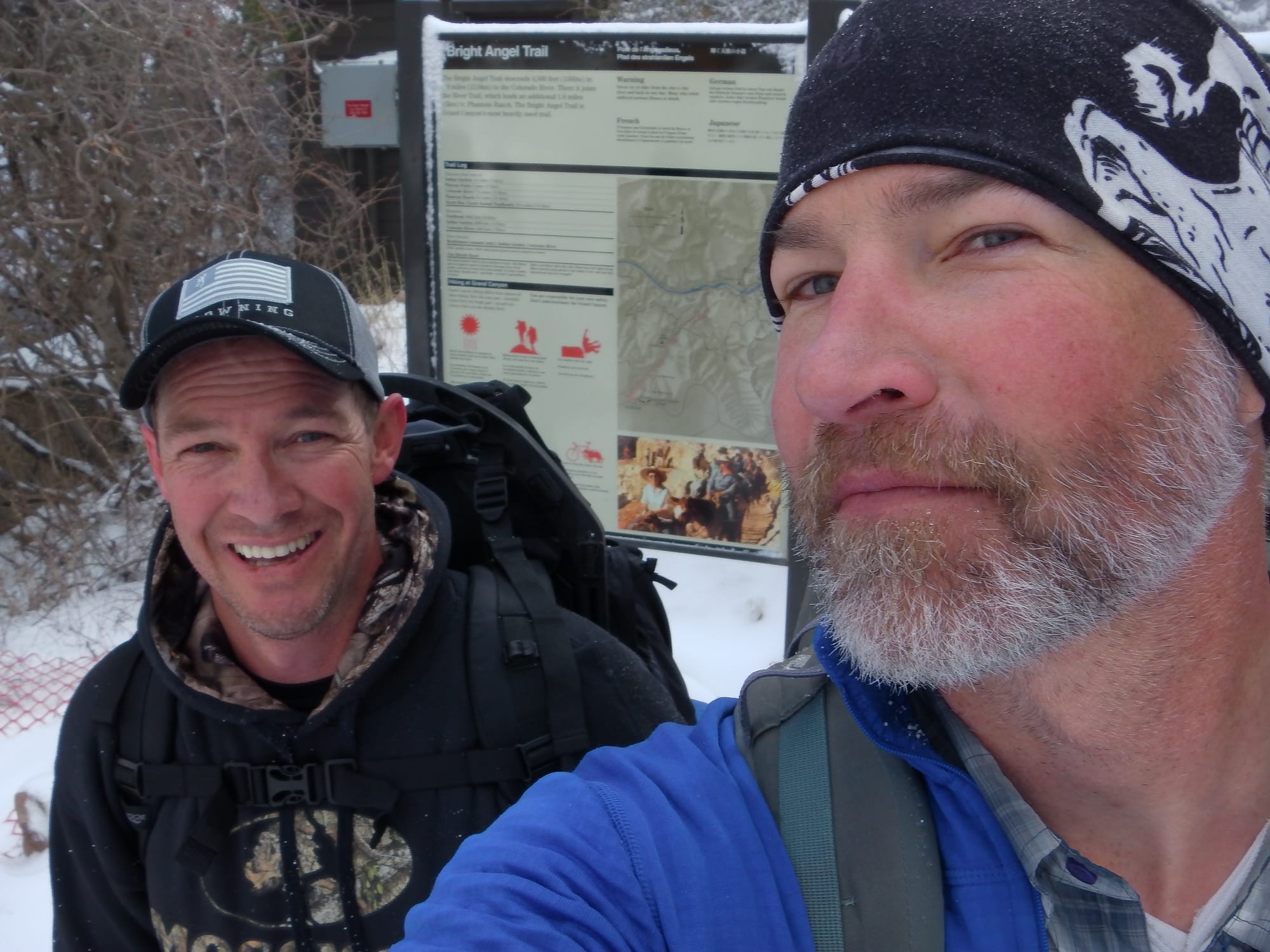 Bright Angel Trailhead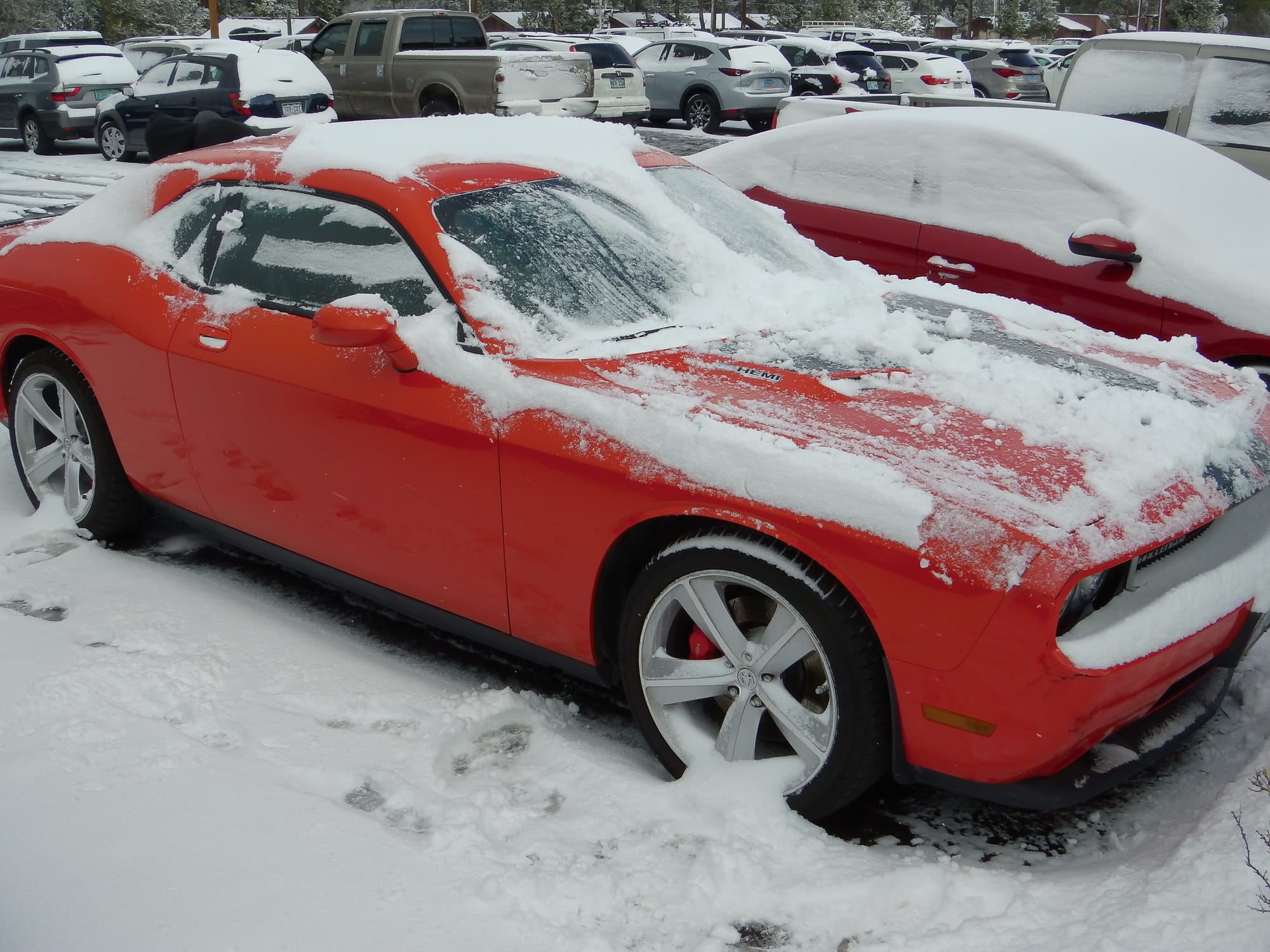 There was plenty of snow at the top of the canyon rim.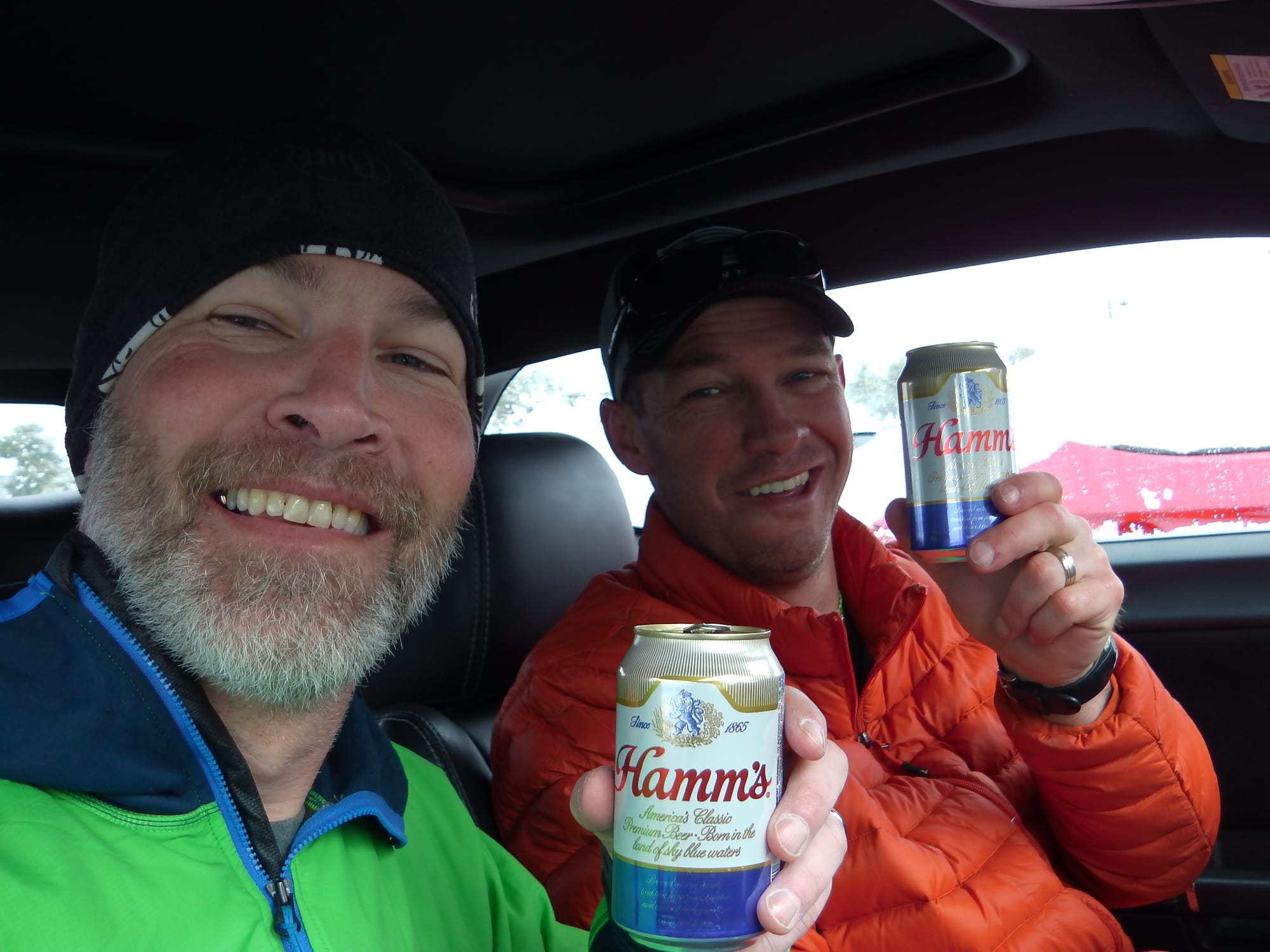 Celebratory Beverage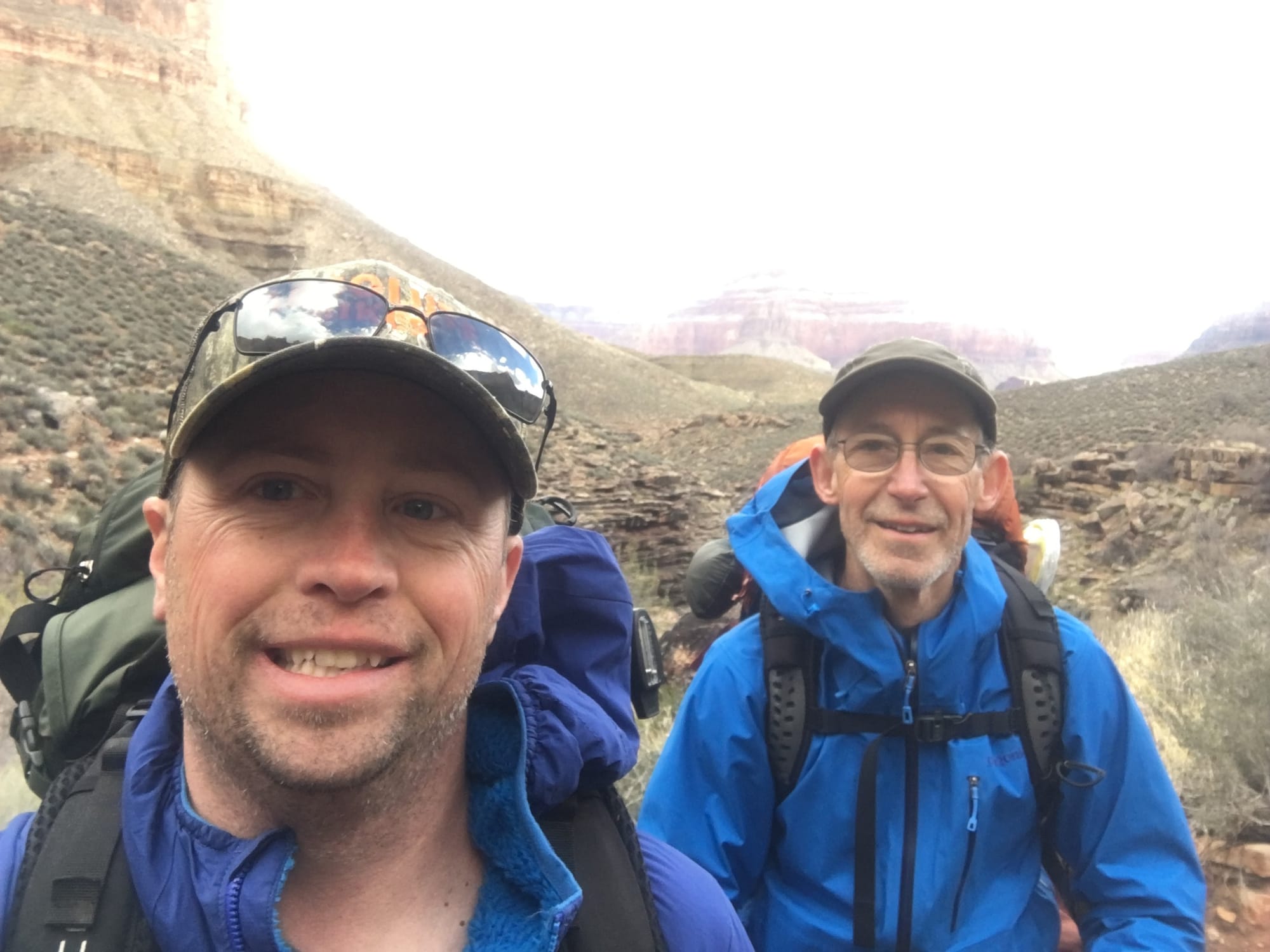 Justin and Mike hiking out the last day.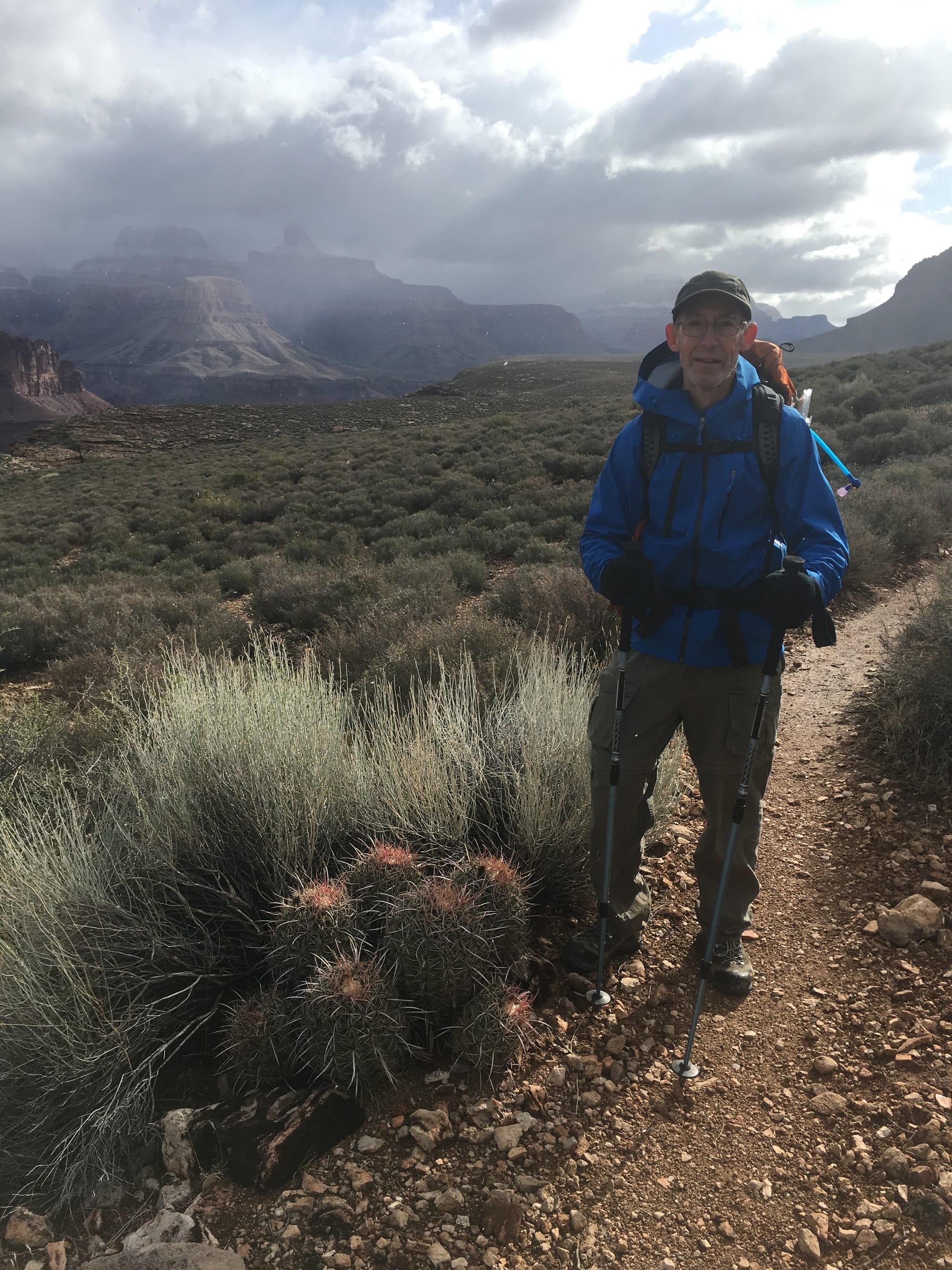 Mike hiking the Tonto Trail.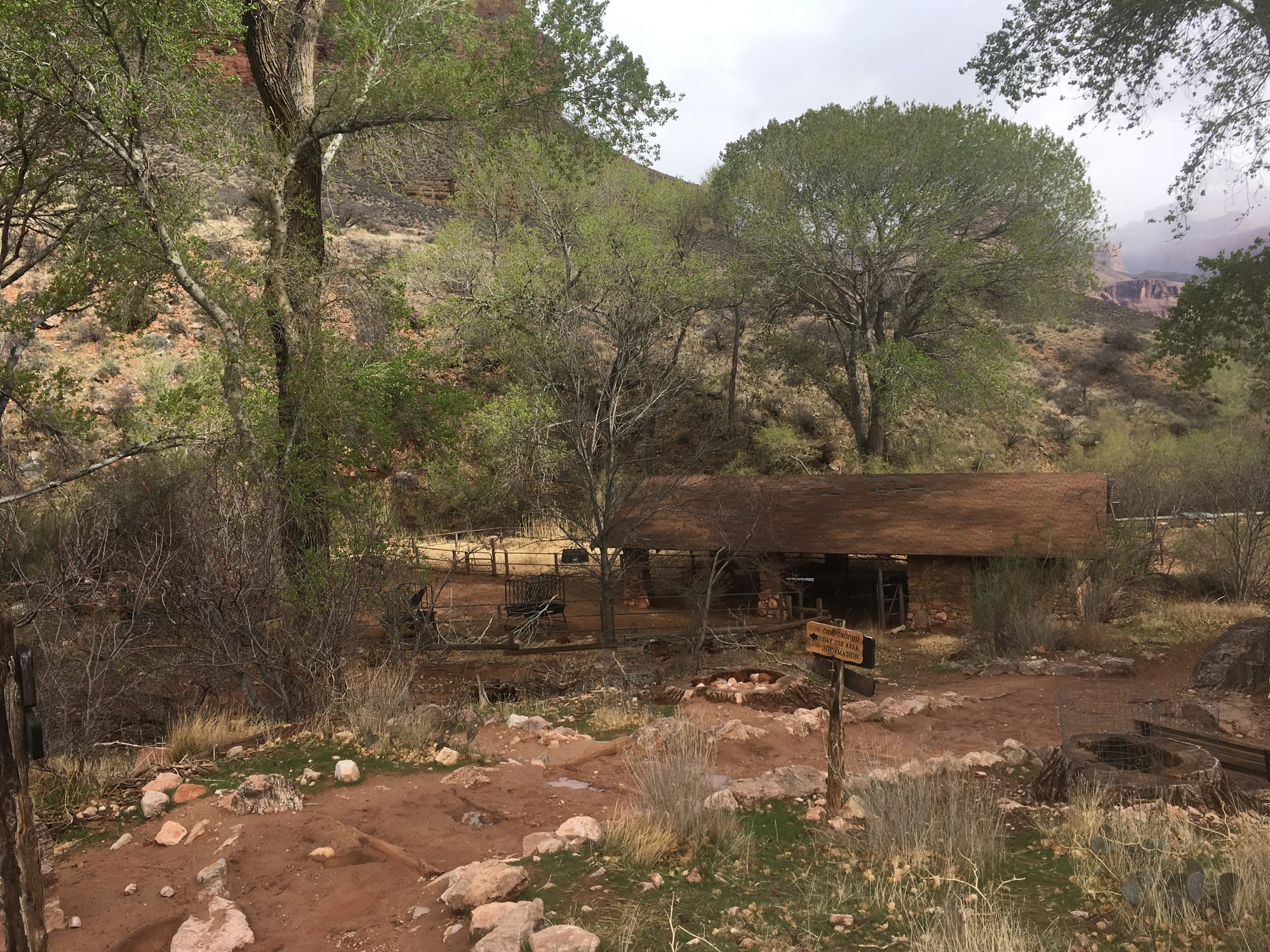 Indian Garden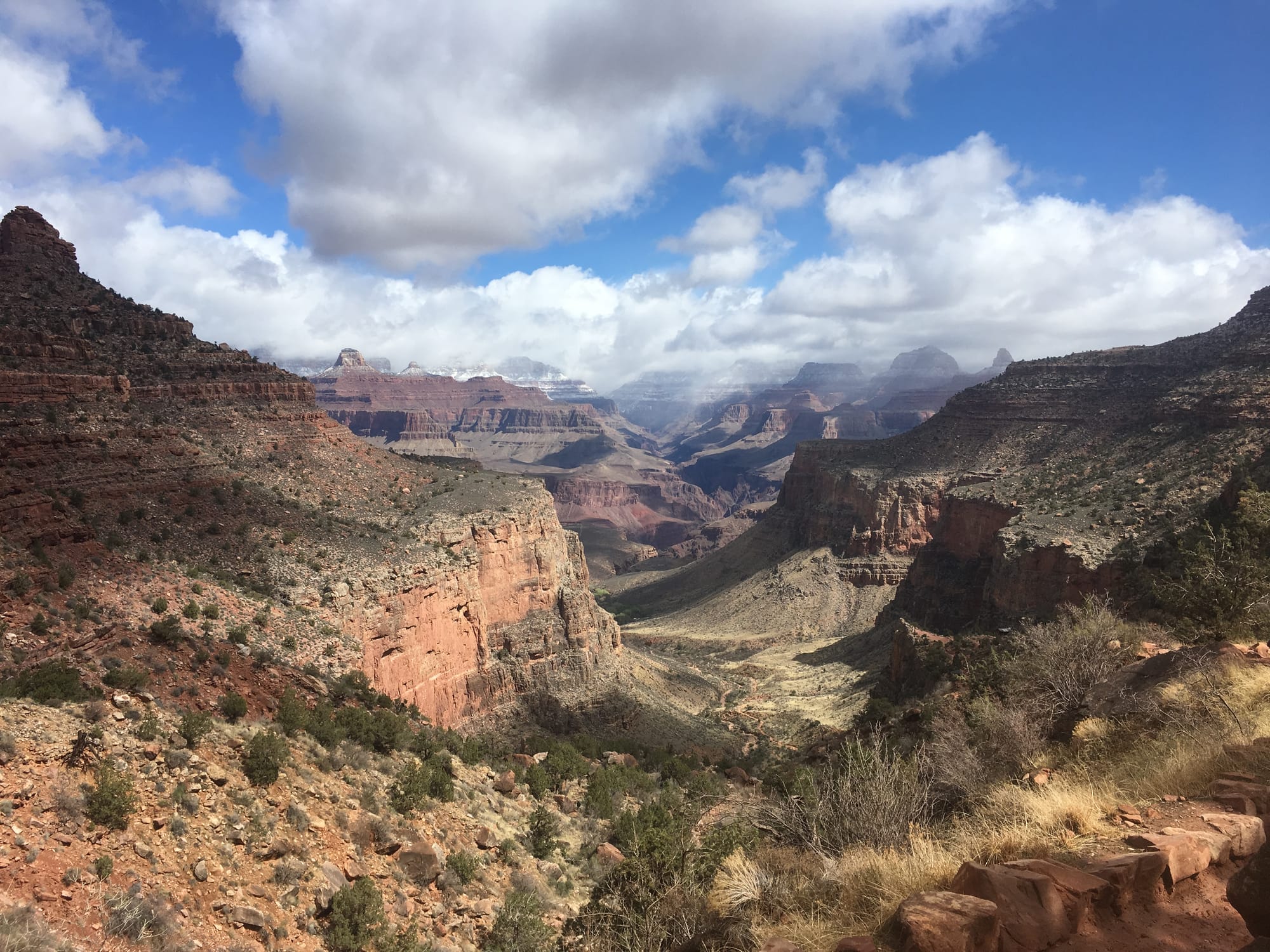 Views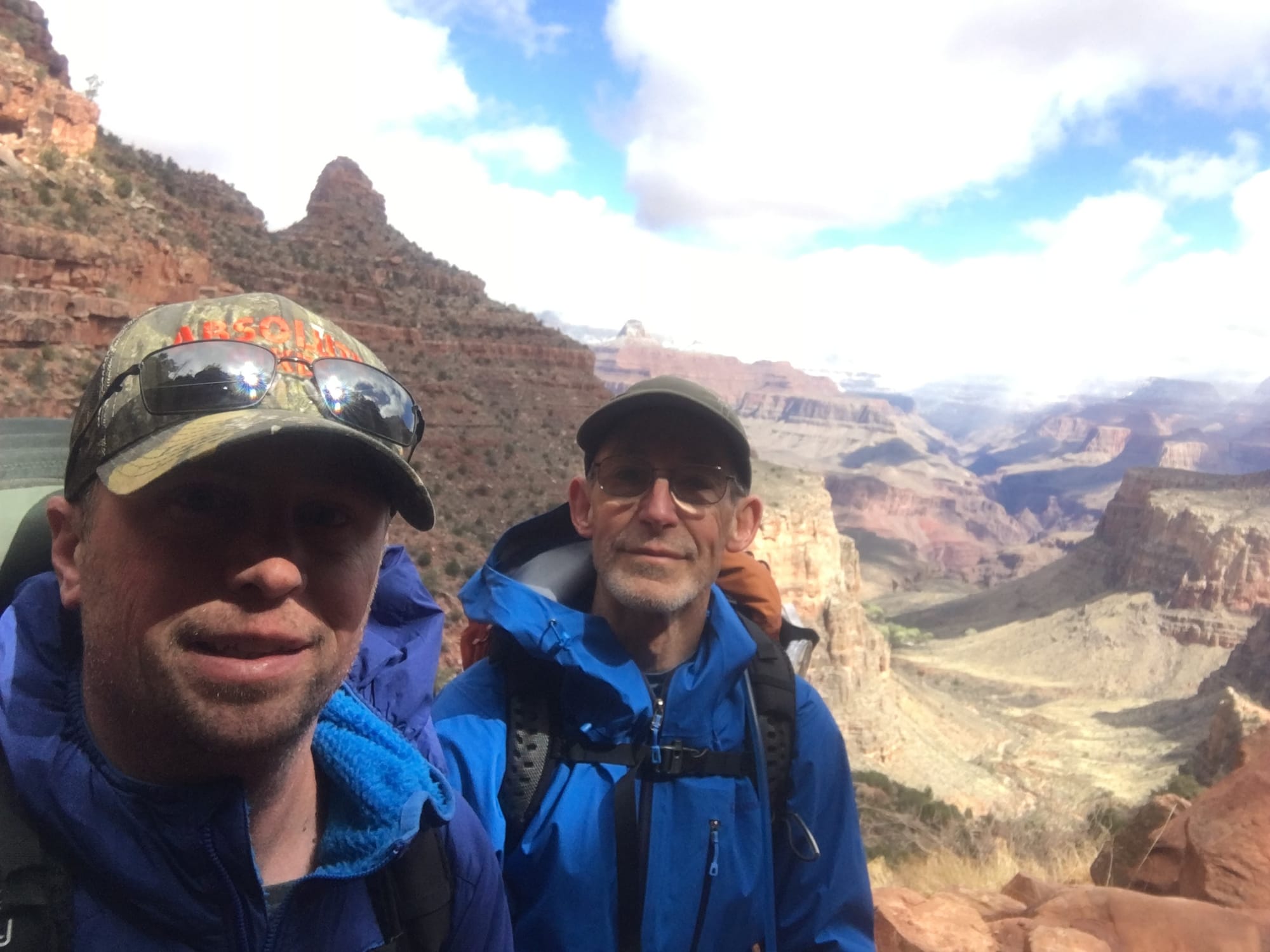 Justin and Mike hiking out on the Bright Angel Trail.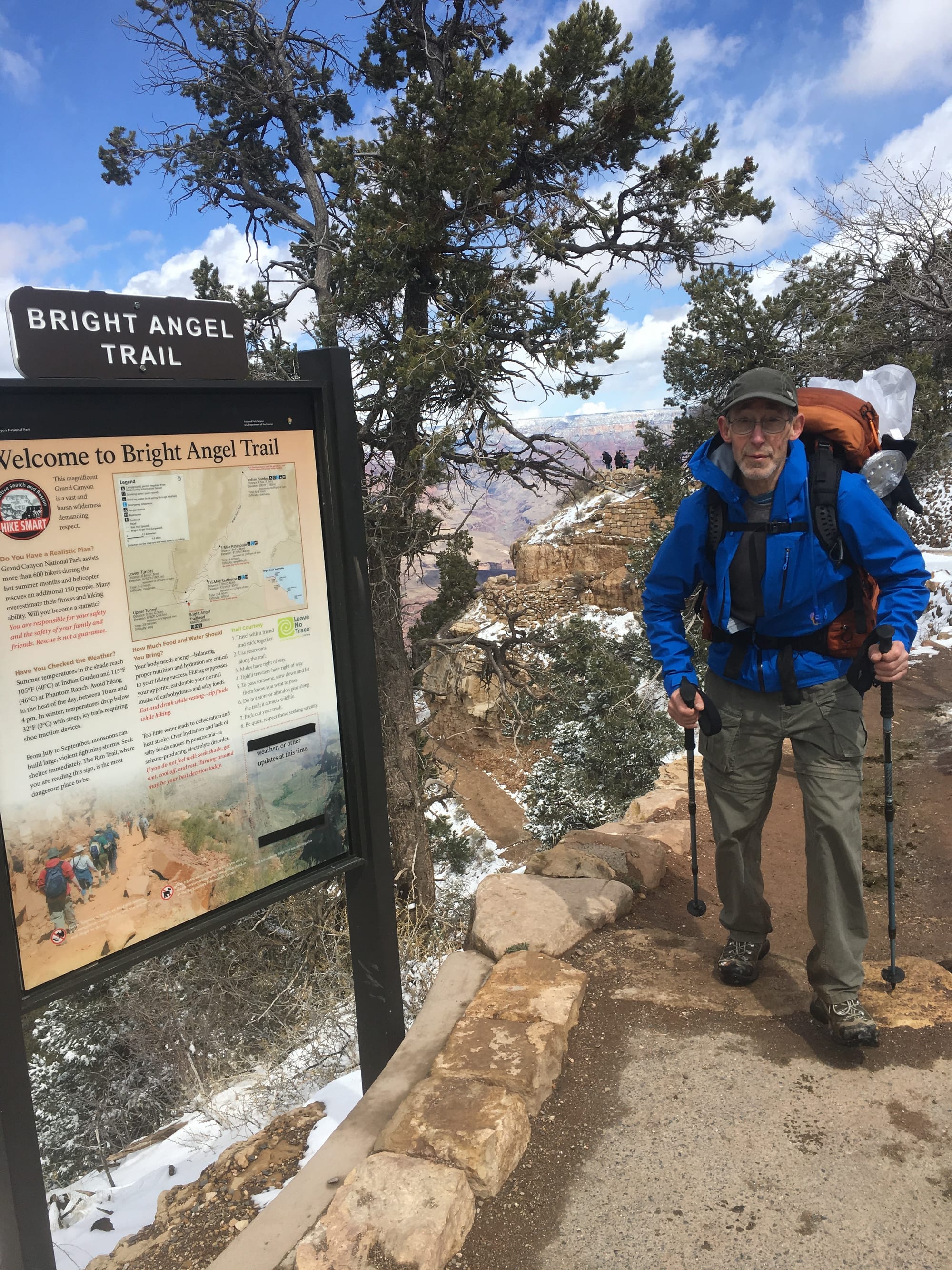 Mike back at the Bright Angel Trailhead.