Statistics
Date - 12/31/2017
Elevation - 11,500'
Route - Various
Miles - 2.0
Elevation Gain - 1,100'
ACME Mapper - Link
CalTopo - Link
Description
My wife and I were having a flight of beers at a brewery in Aurora, Colorado, when she noticed the guy at the end of the bar had an Arcteryx hat on. She had a bit of a buzz going and sarcastically says to him, "You must be a climber." He responded with, "Yeah, I'm an ice climber." This struck up a conversation and I learned that Erik was in town from Michigan visiting his girlfriend who was tending bar at the brewery. Since he wasn't from the area, but had all his gear in his sprinter van, I offered to go climbing with him, so that's what we did. Not knowing each other much, we played it safe and simply went to Lincoln Falls.
Photos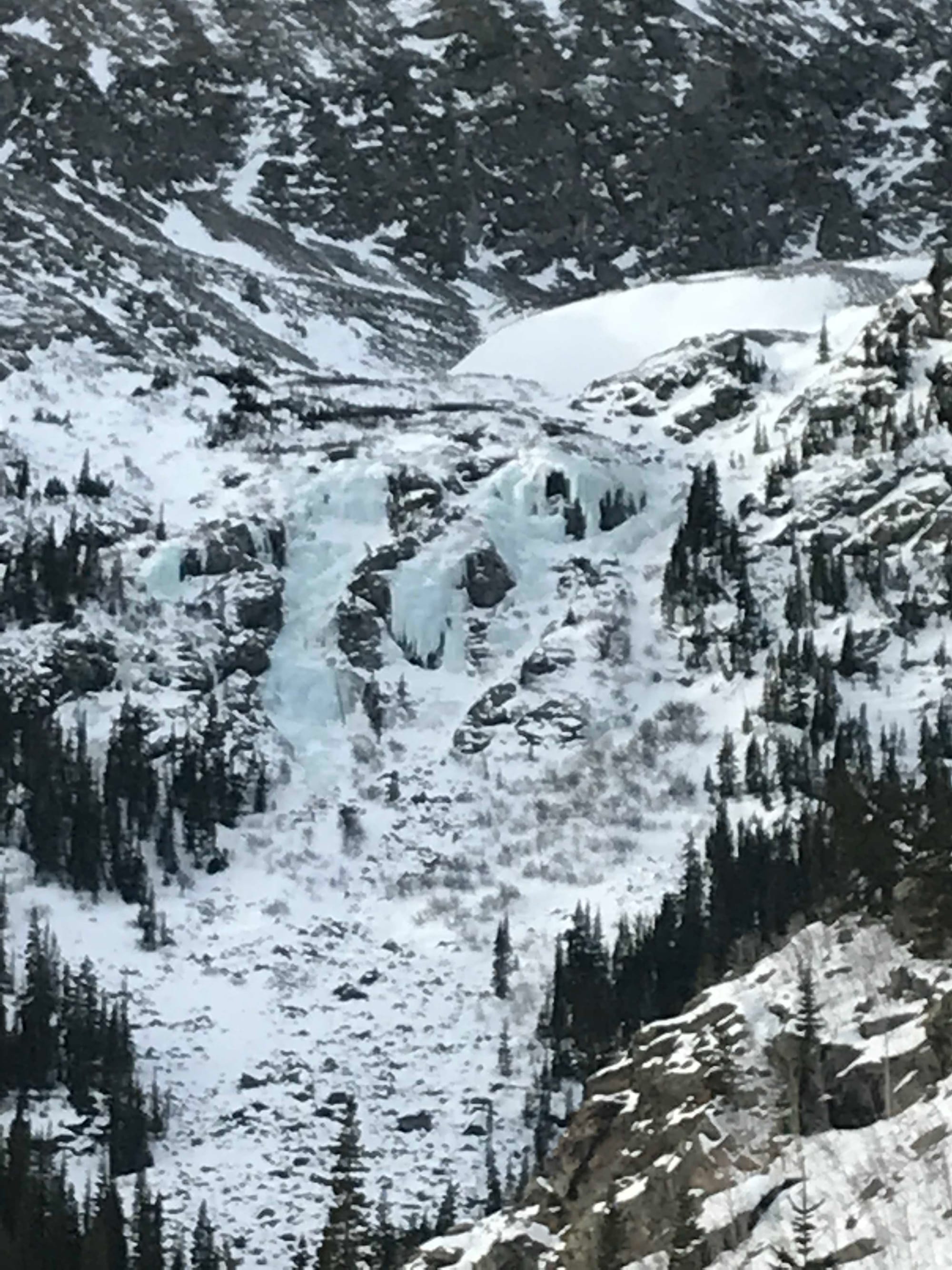 Lincoln Falls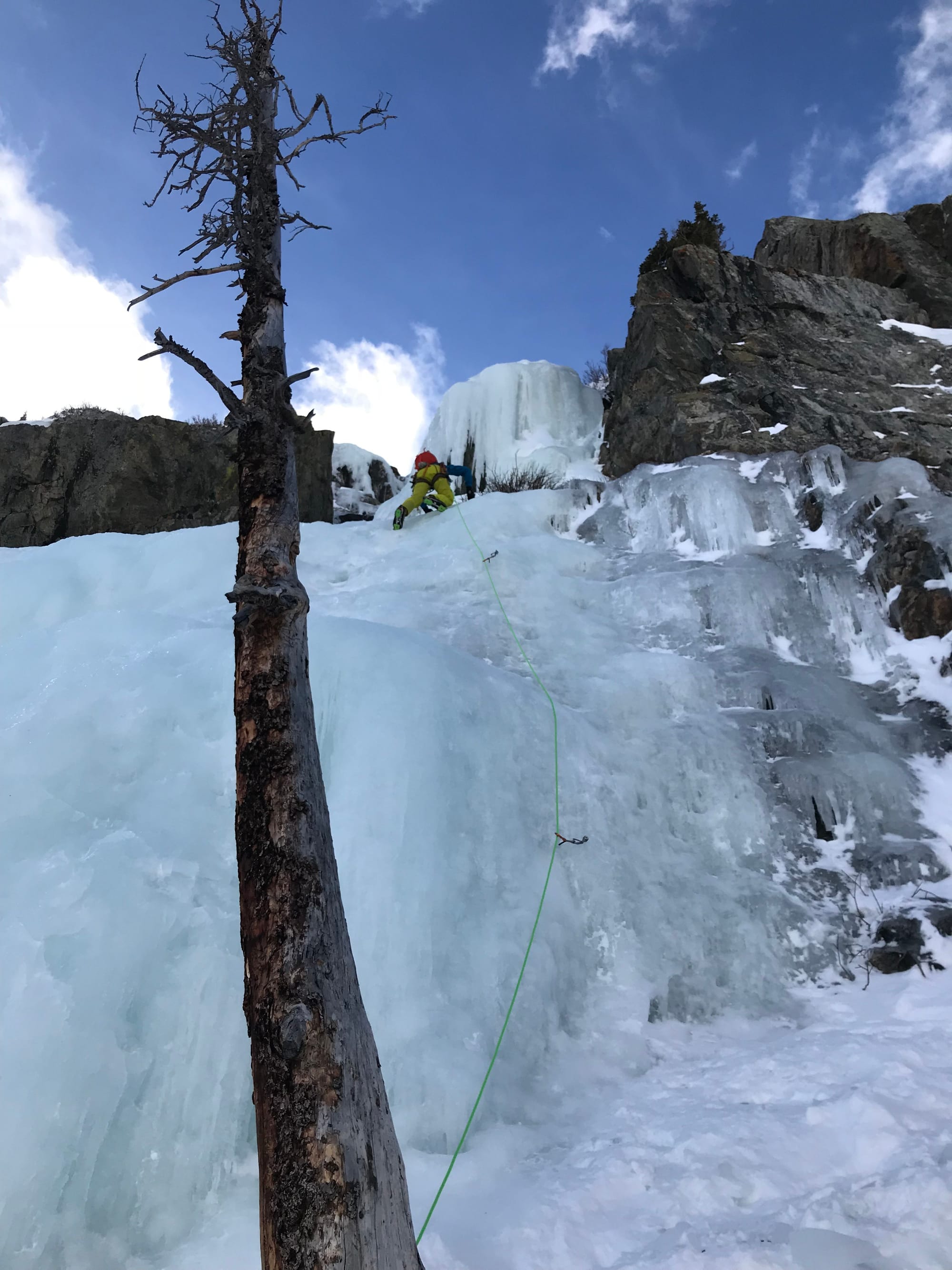 Erik leading pitch 1.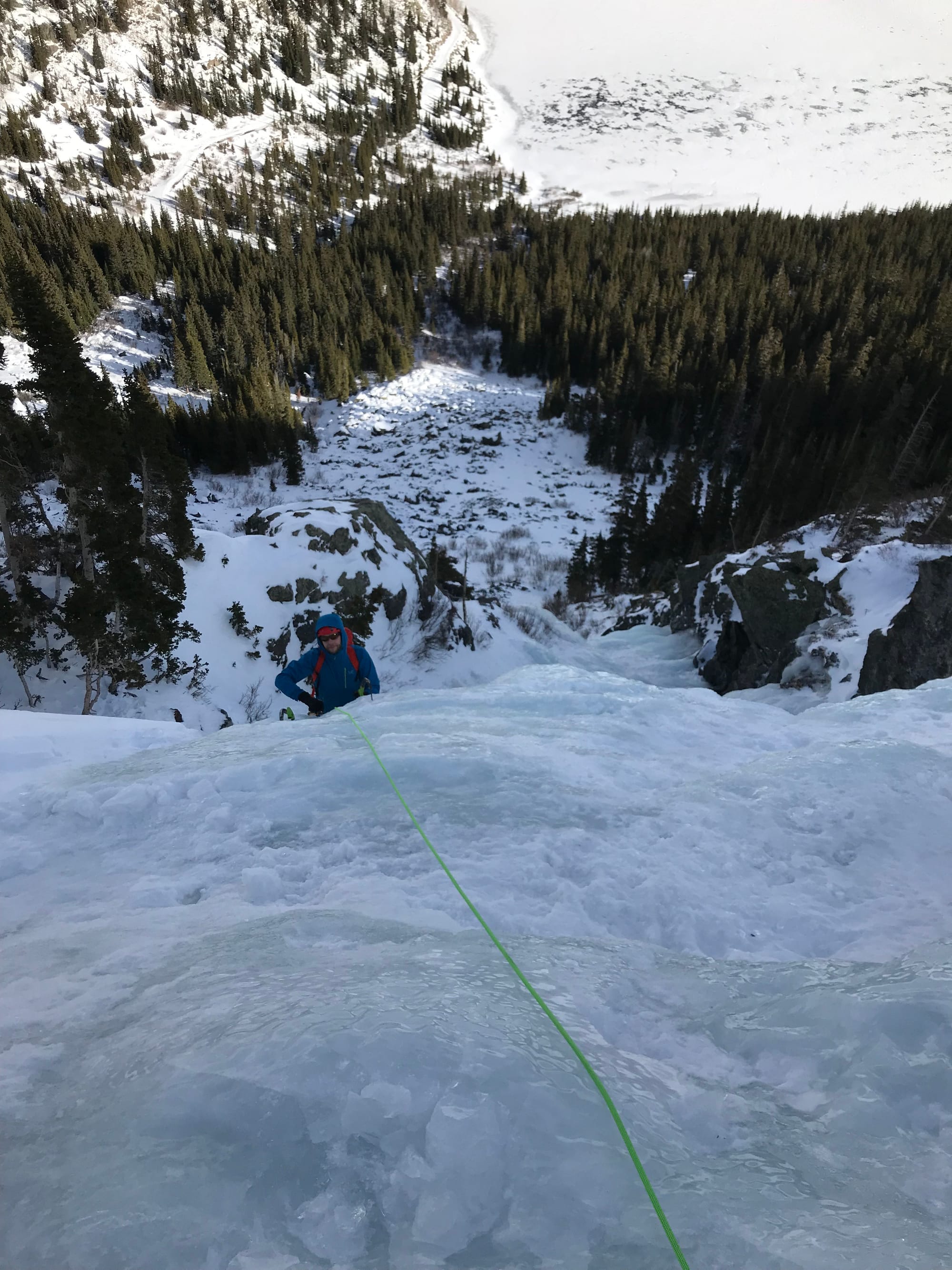 Erik following pitch 2.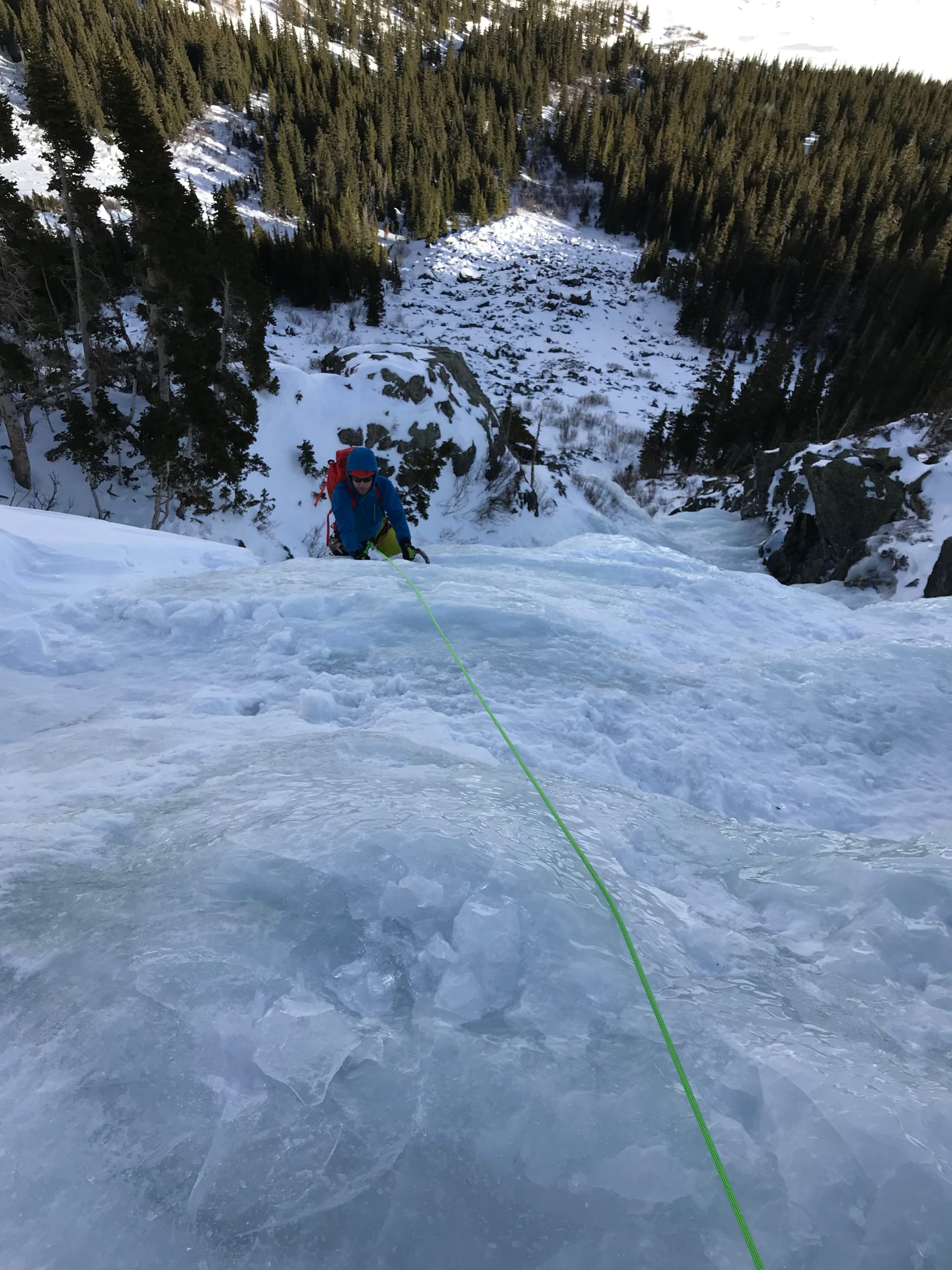 Erik following pitch 2.