Statistics
Date - 06/16/2017
Elevation - 13,441'/13,409'
Route - Apache Couloir/West Chimney
Miles - 9.2
Elevation Gain - 3,400'
ACME Mapper - Link
CalTopo - Link
Description
Continuing my training, I was going to do a new snow climb and summit two new peaks. I went to the Indian Peaks Wilderness to snow climb the Apache Couloir on Apache Peak and then traverse to Navajo Peak. I think I was able to nearly get to the trailhead, but may have had to hike on the road a bit. A ways into my hike, I caught up to Randy and we introduced ourselves and decided to hike together for the day as we had the same objective of Apache Peak. Surprisingly, he only lives a couple miles from me. We got to know each other on the approach in and had a great day. He is a beast that loves the mountains and climbs and bikes a lot.
He joined me on the ascent of the Apache Couloir and then I talked him into traversing over to Navajo Peak too. The traverse was generally straight forward, but there was a short ice/snow filled gully we had to ascend to get to summit of Navajo Peak which was a little challenging. We took our time and safely made both peaks. We descended off of the northeast ridge of Navajo Peak and made our way back to Lake Isabelle and Long Lake before saying goodbye and calling it a day. We keep in touch via Strava, but have yet to climb again.
Photos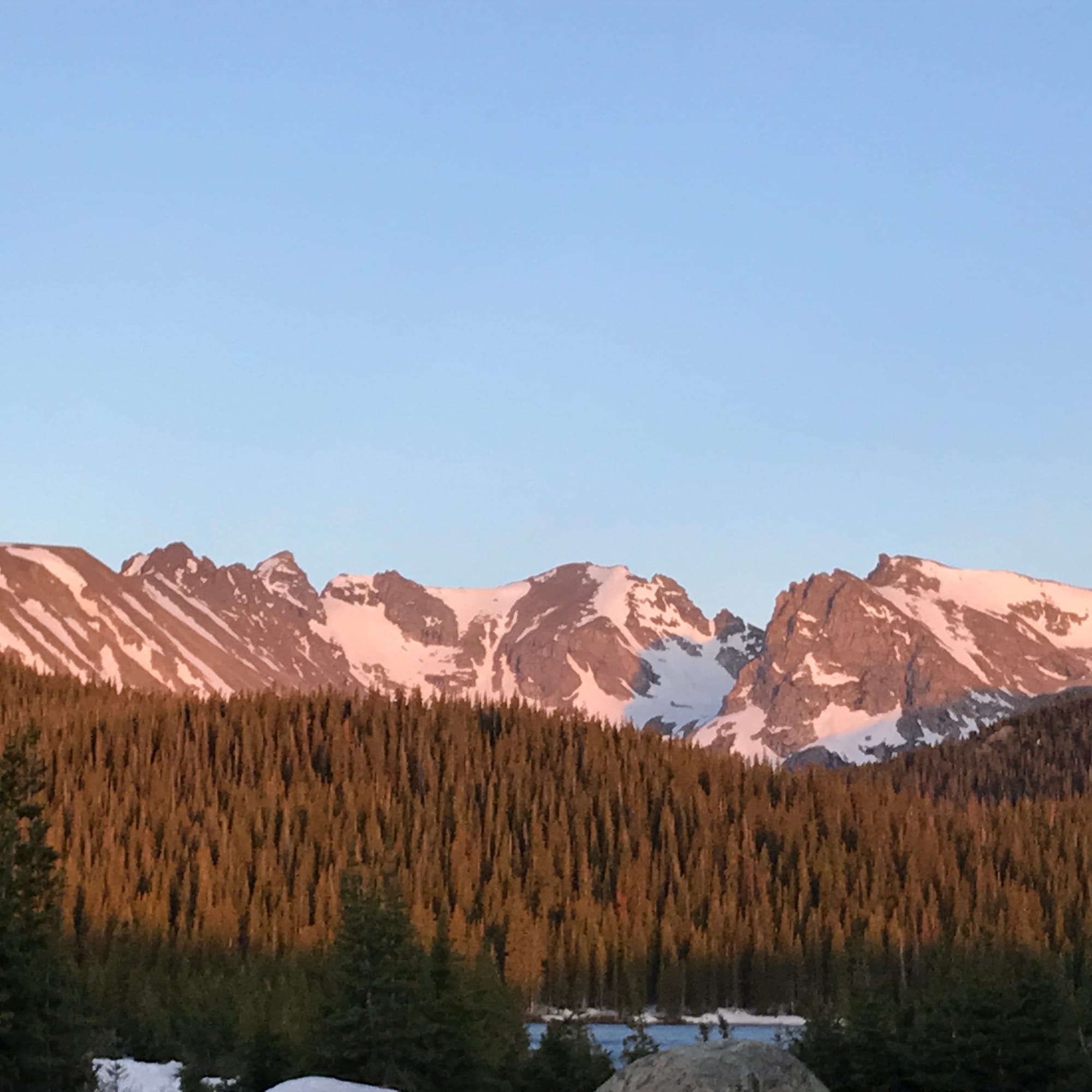 Views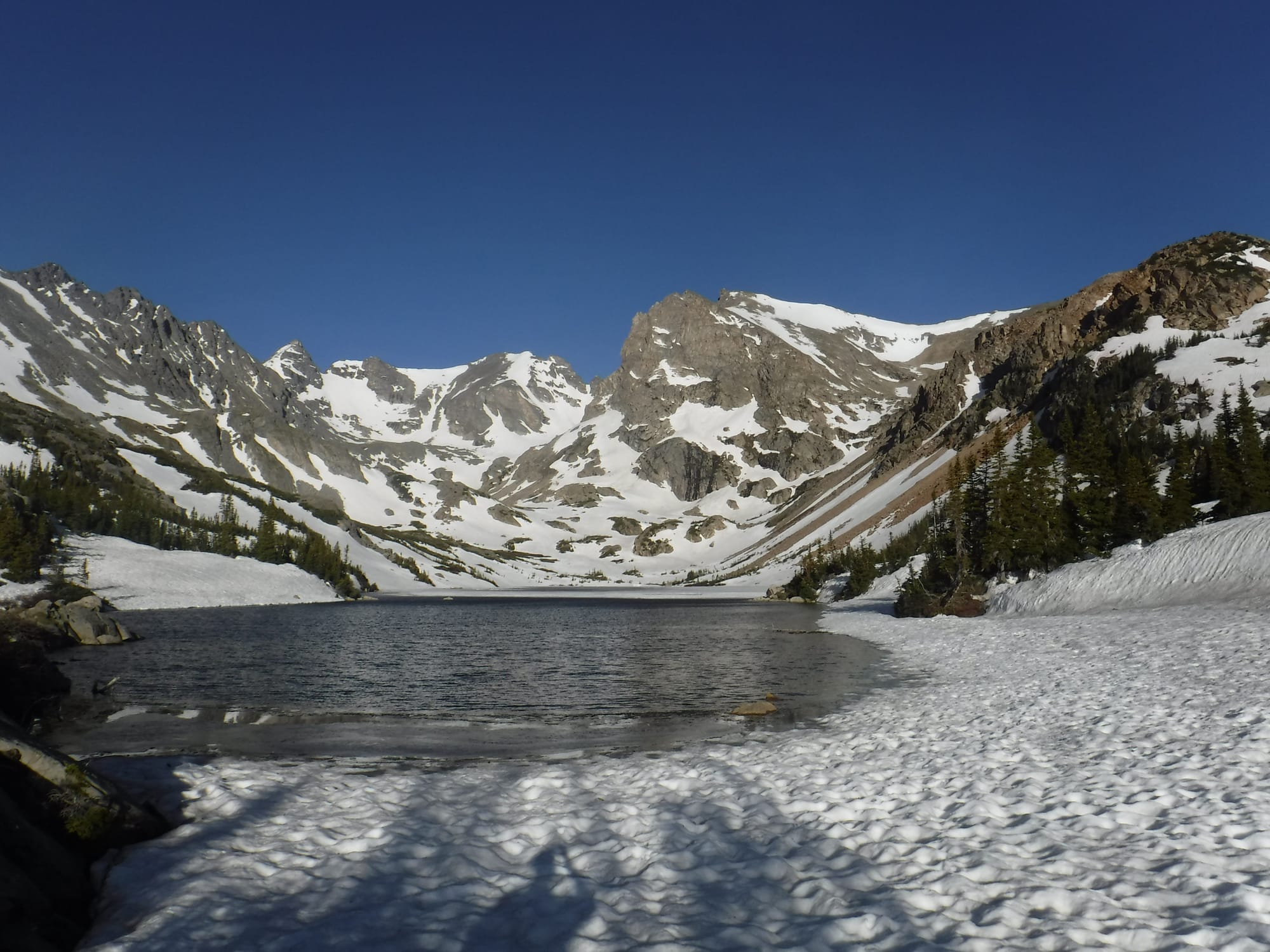 Approach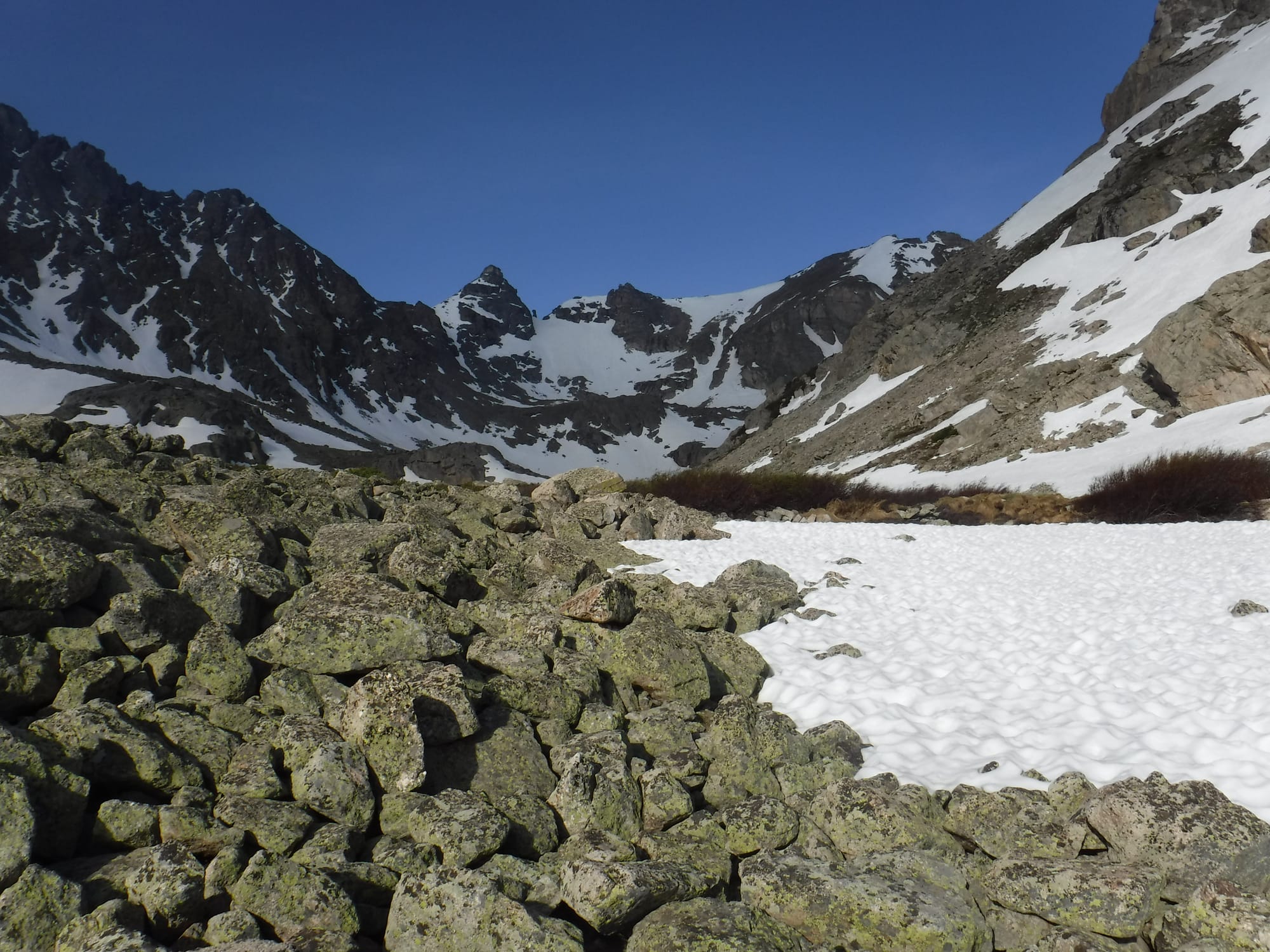 Approach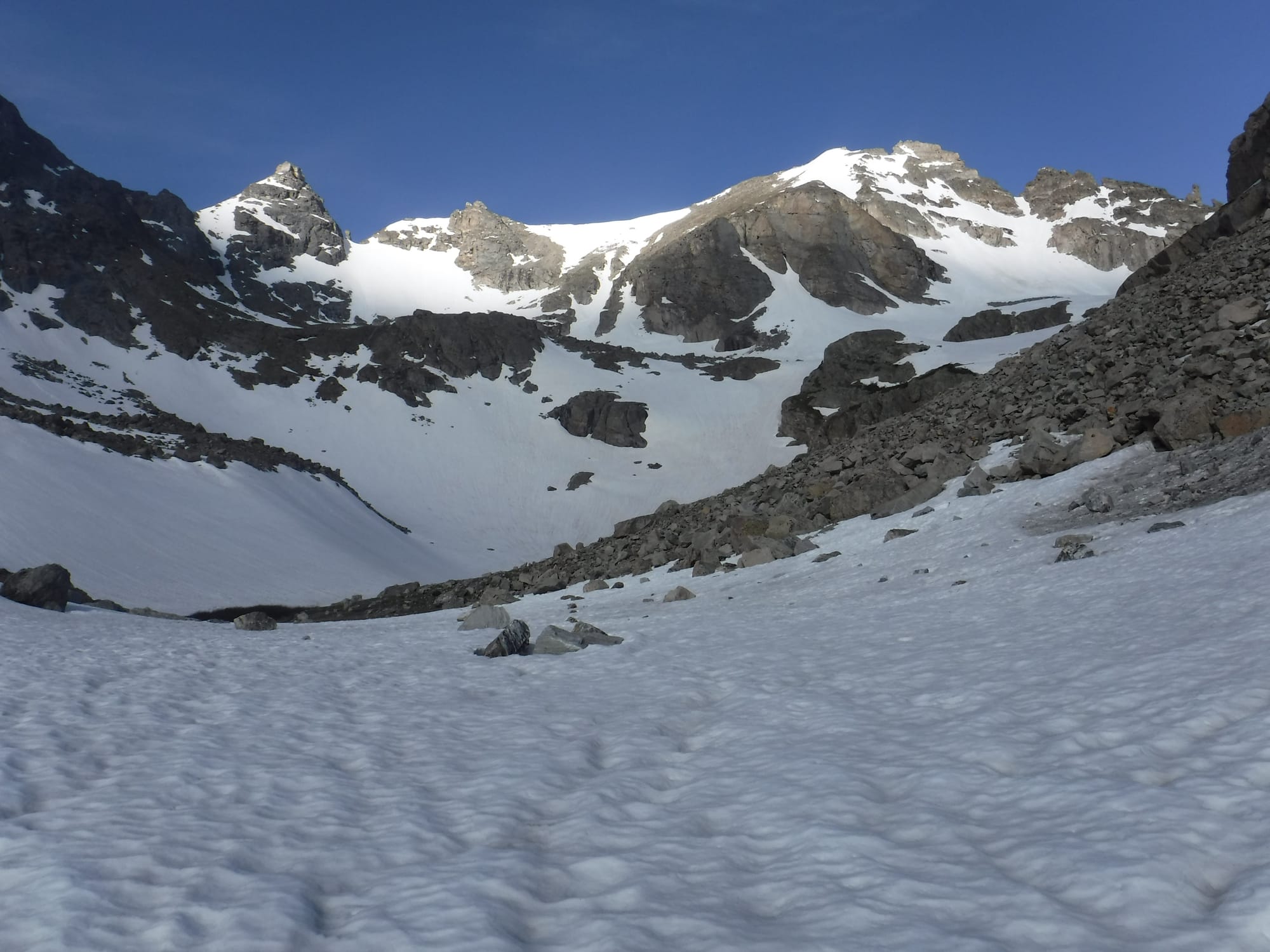 Approach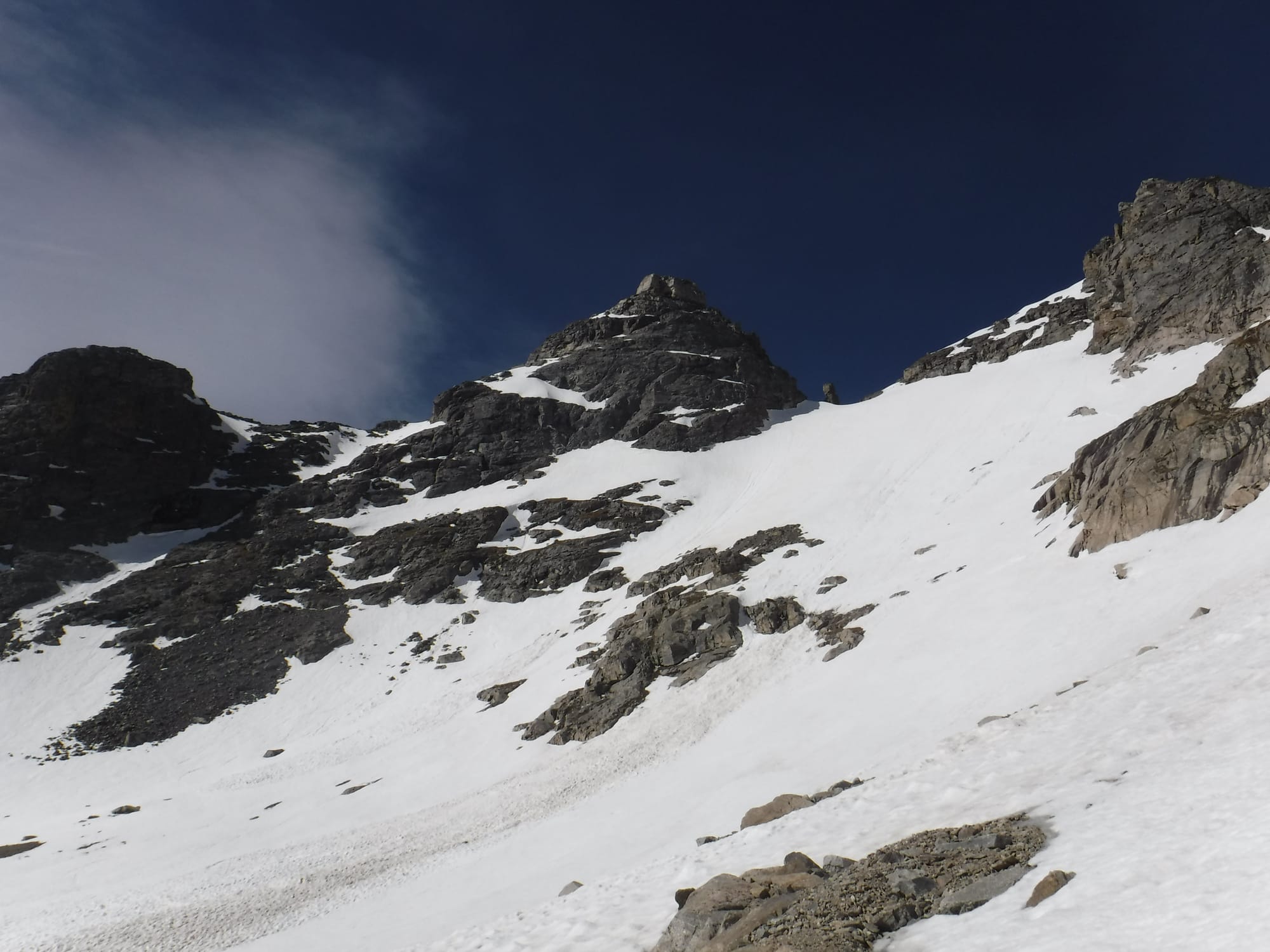 Navajo Peak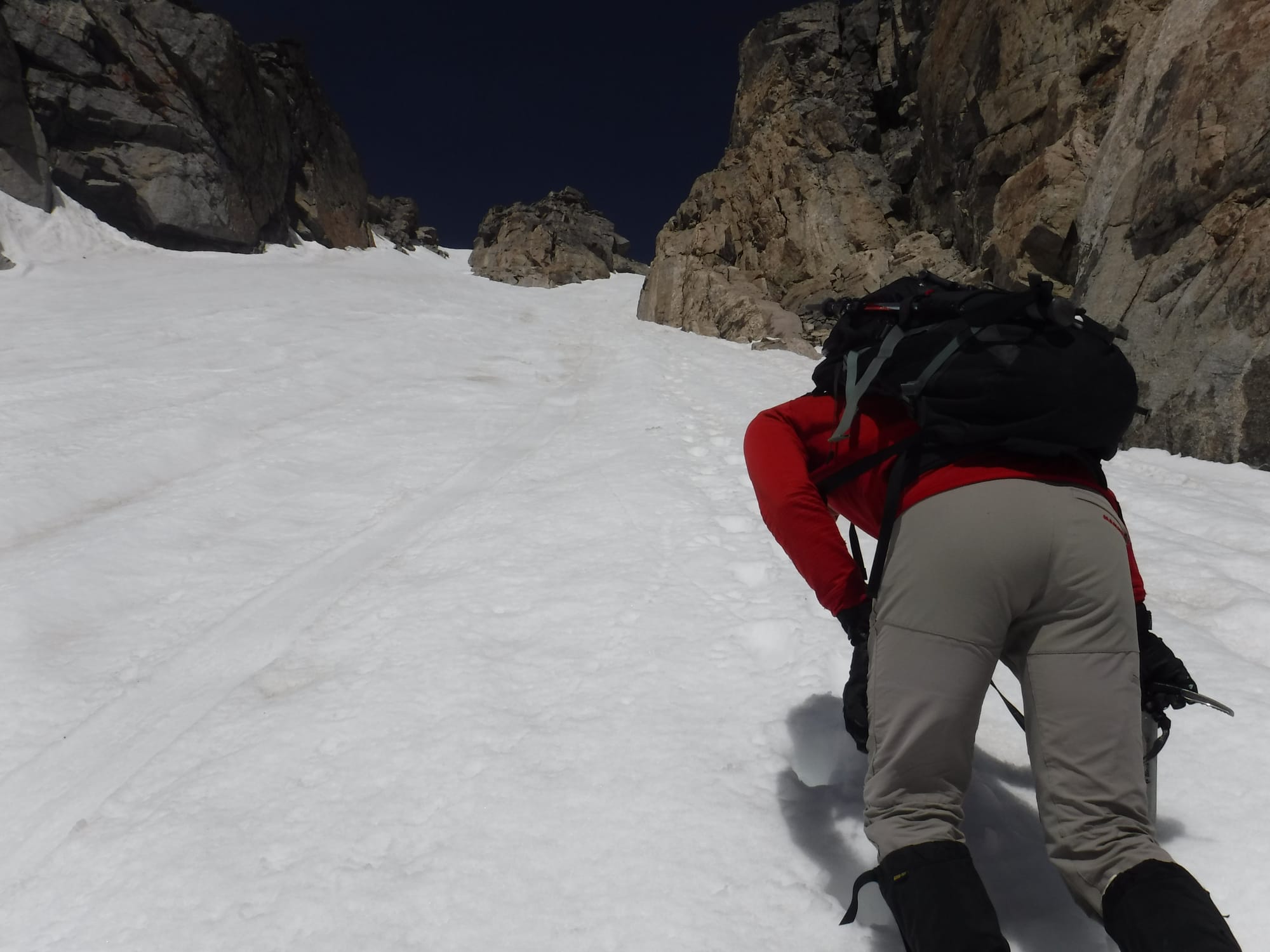 James starting up the couloir.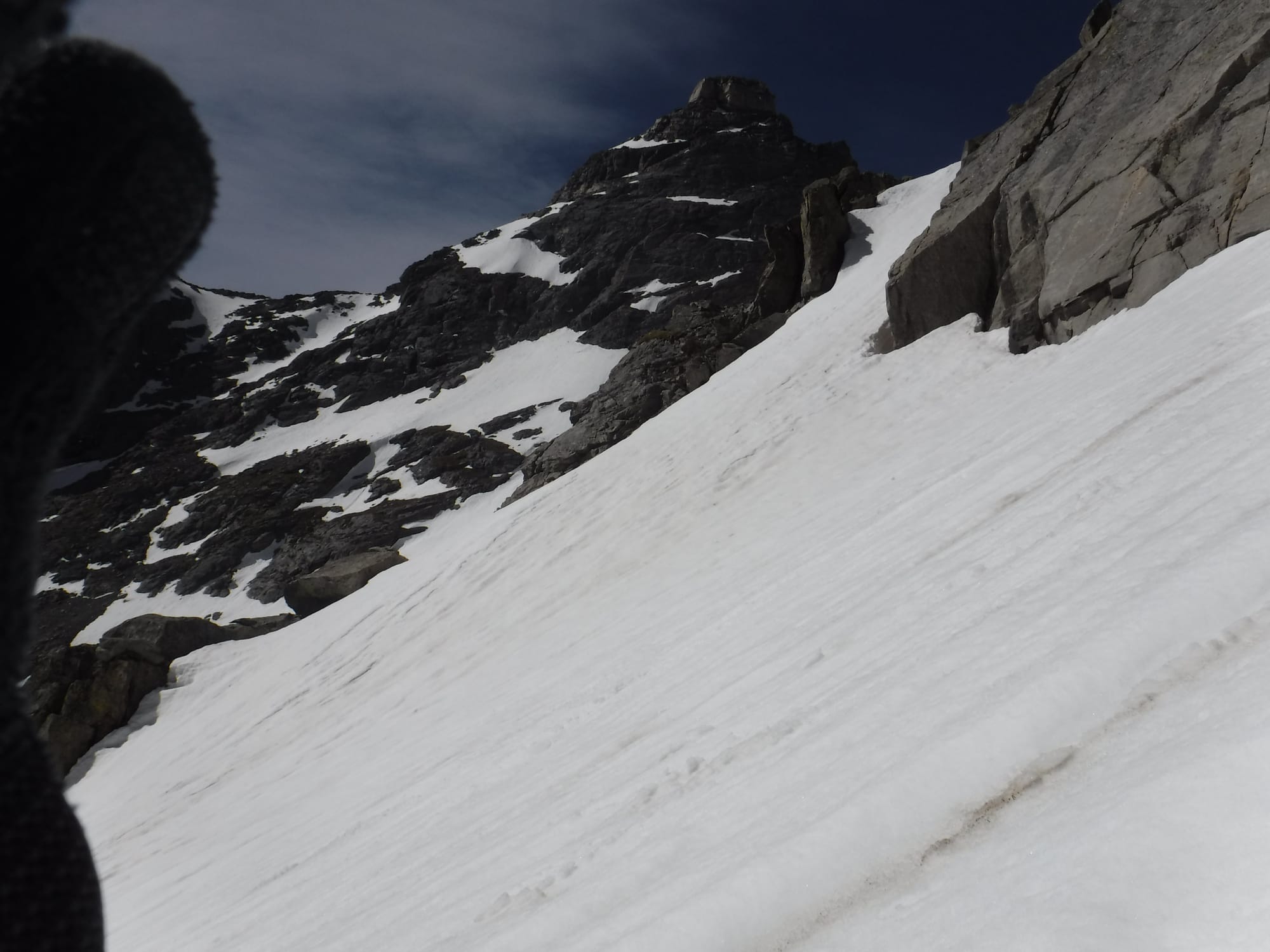 Navajo Snowfield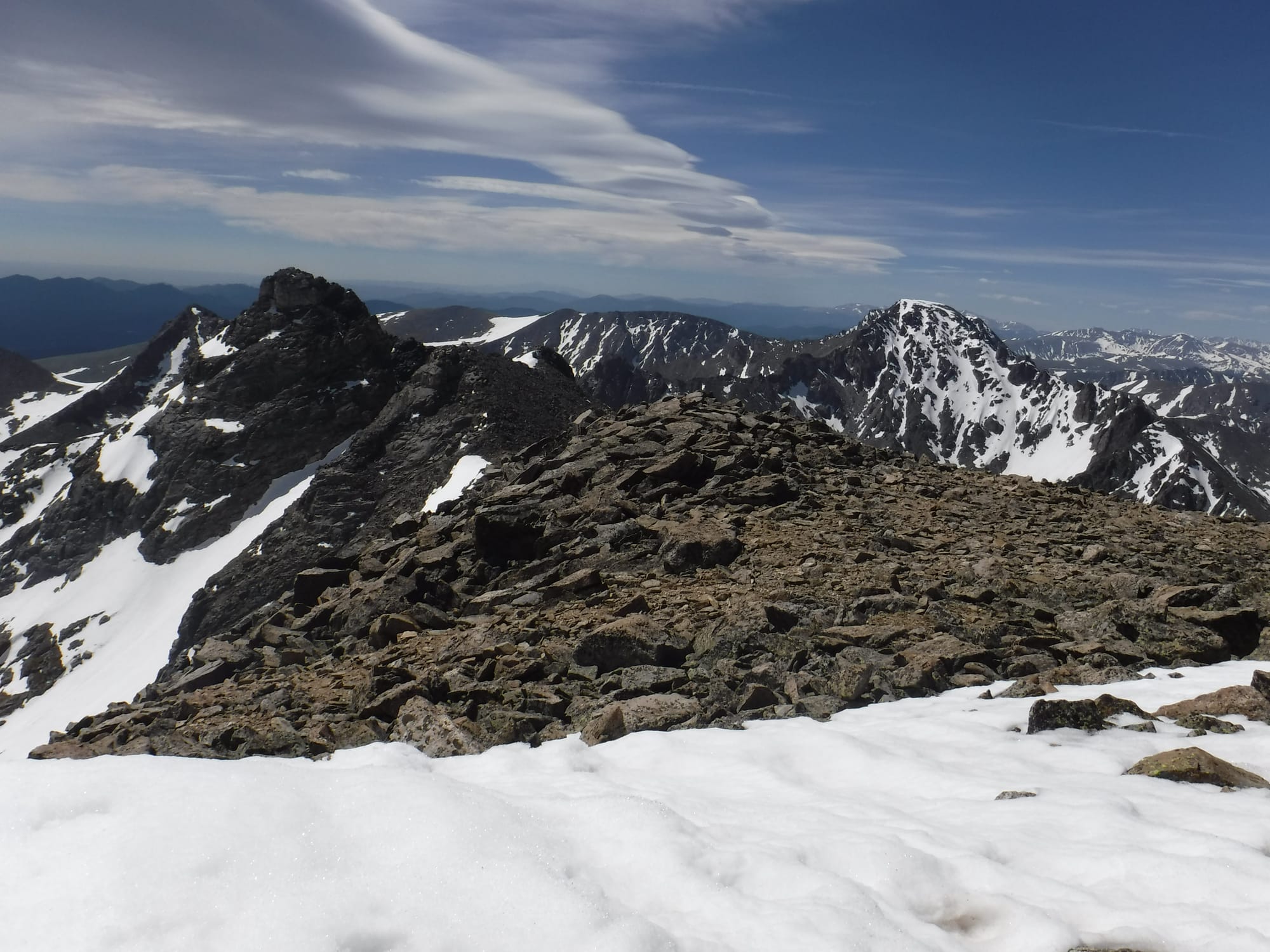 Views
Summit Photo (Apache Peak)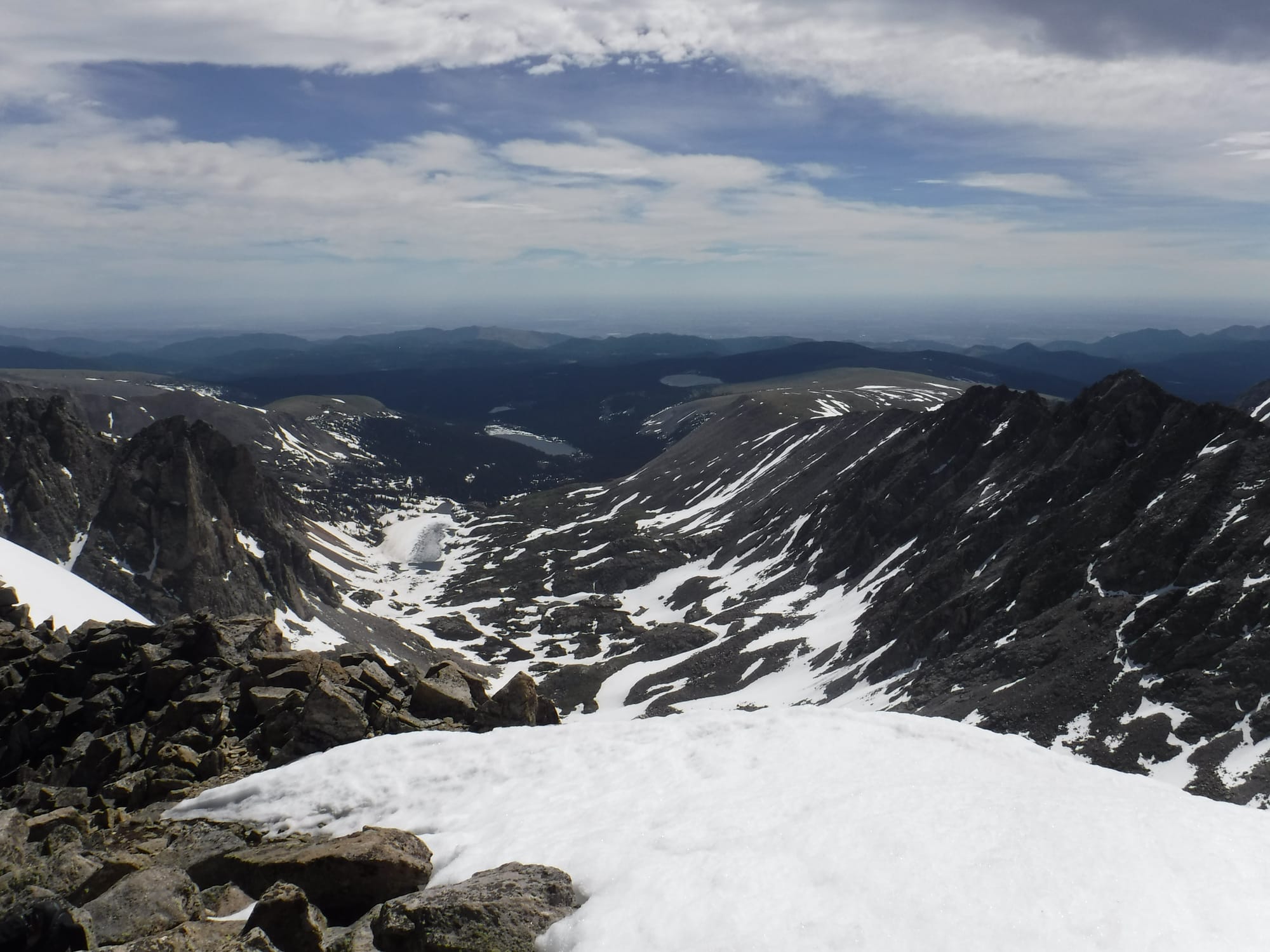 Views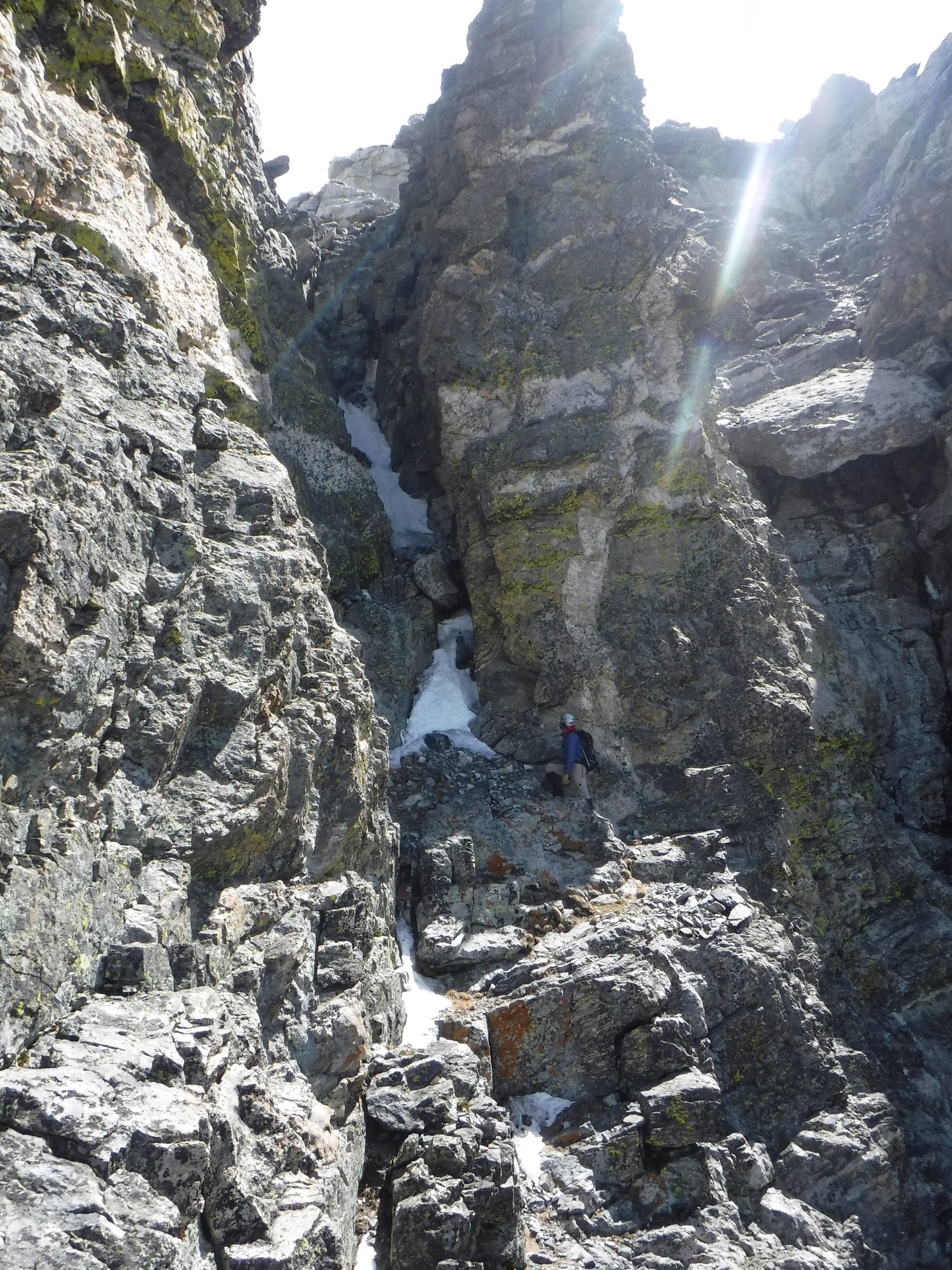 The chimney you climb on the traverse to access Navajo Peak.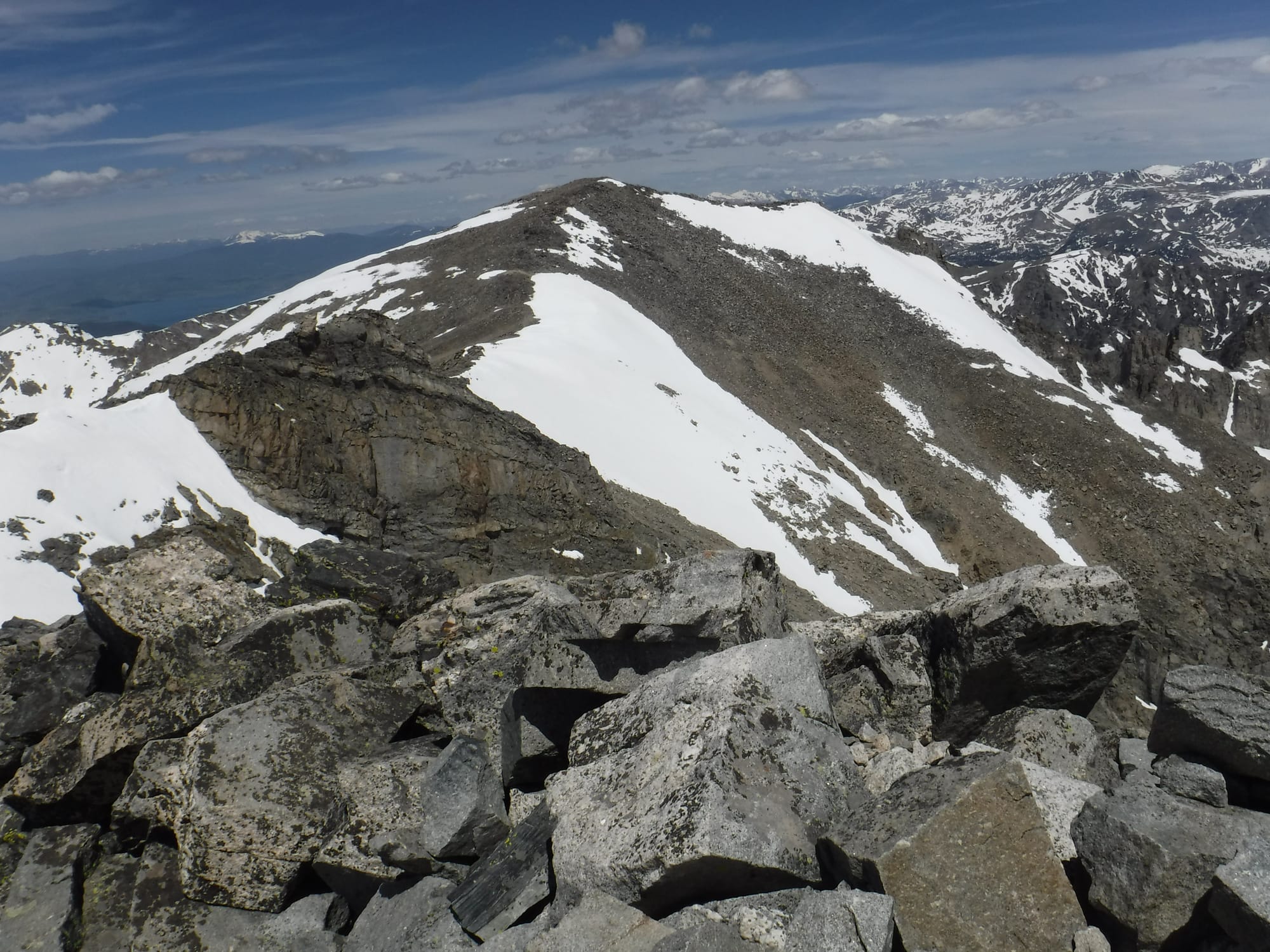 Apache Peak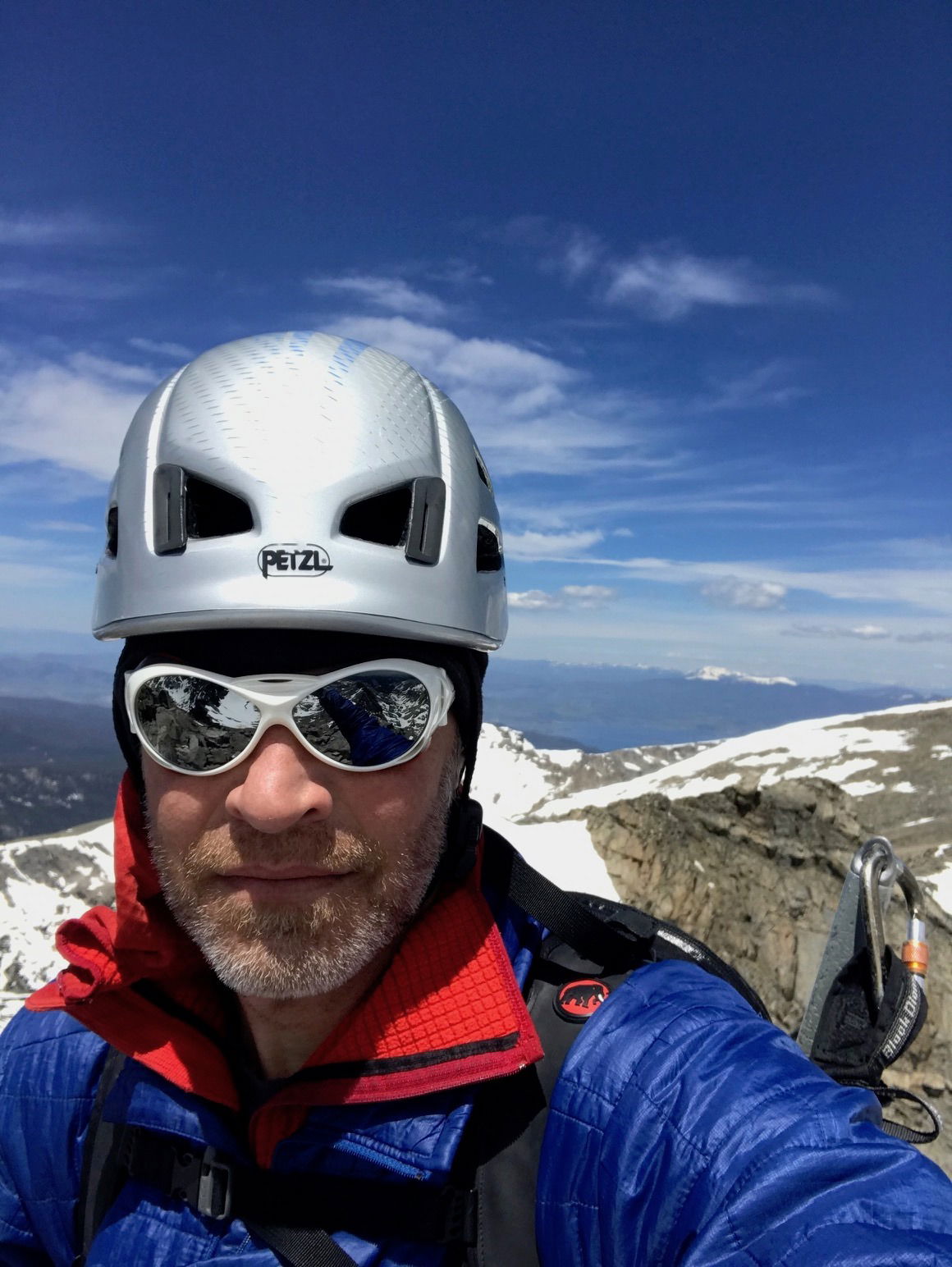 Summit Photo (Navajo Peak)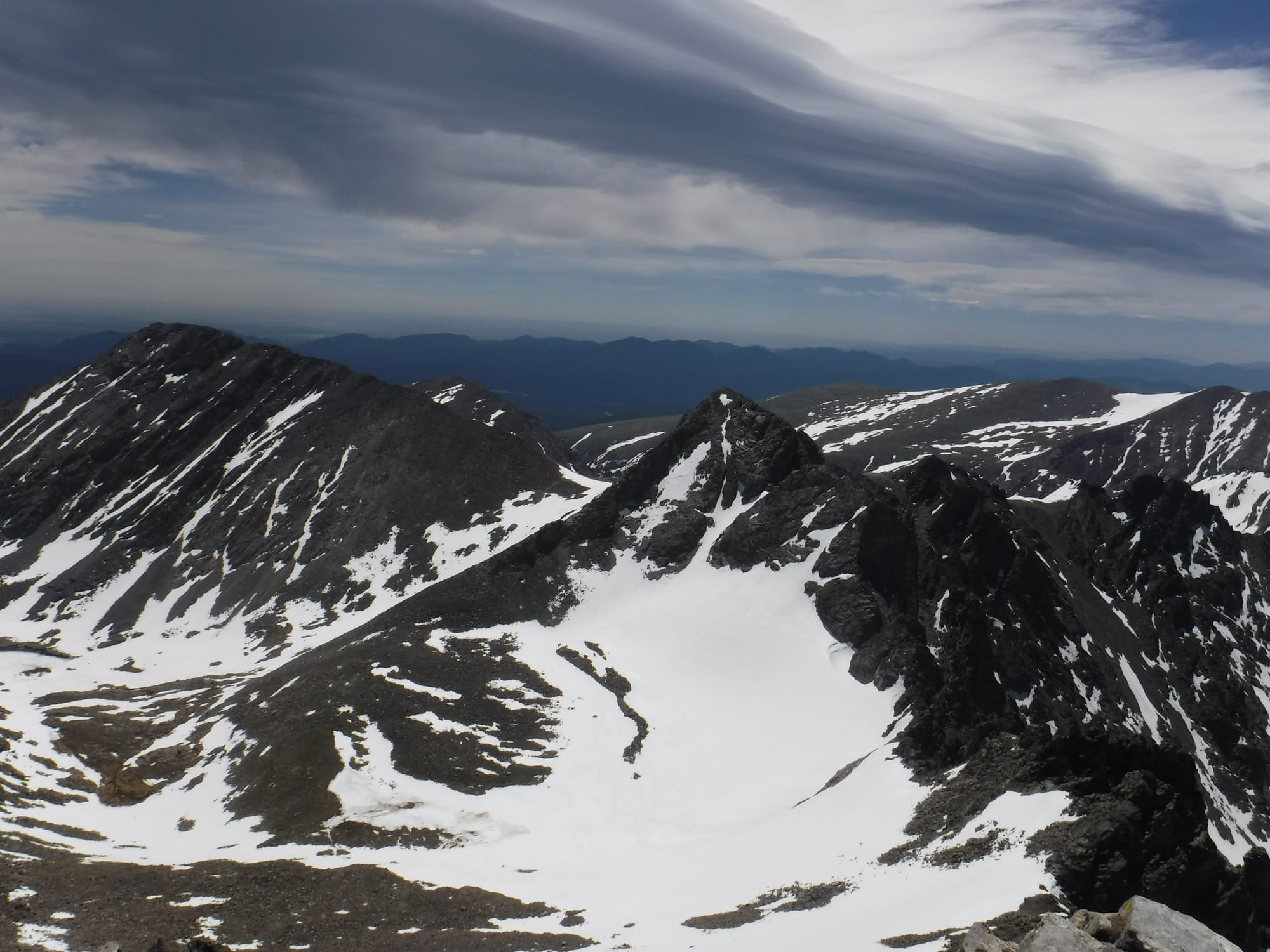 Views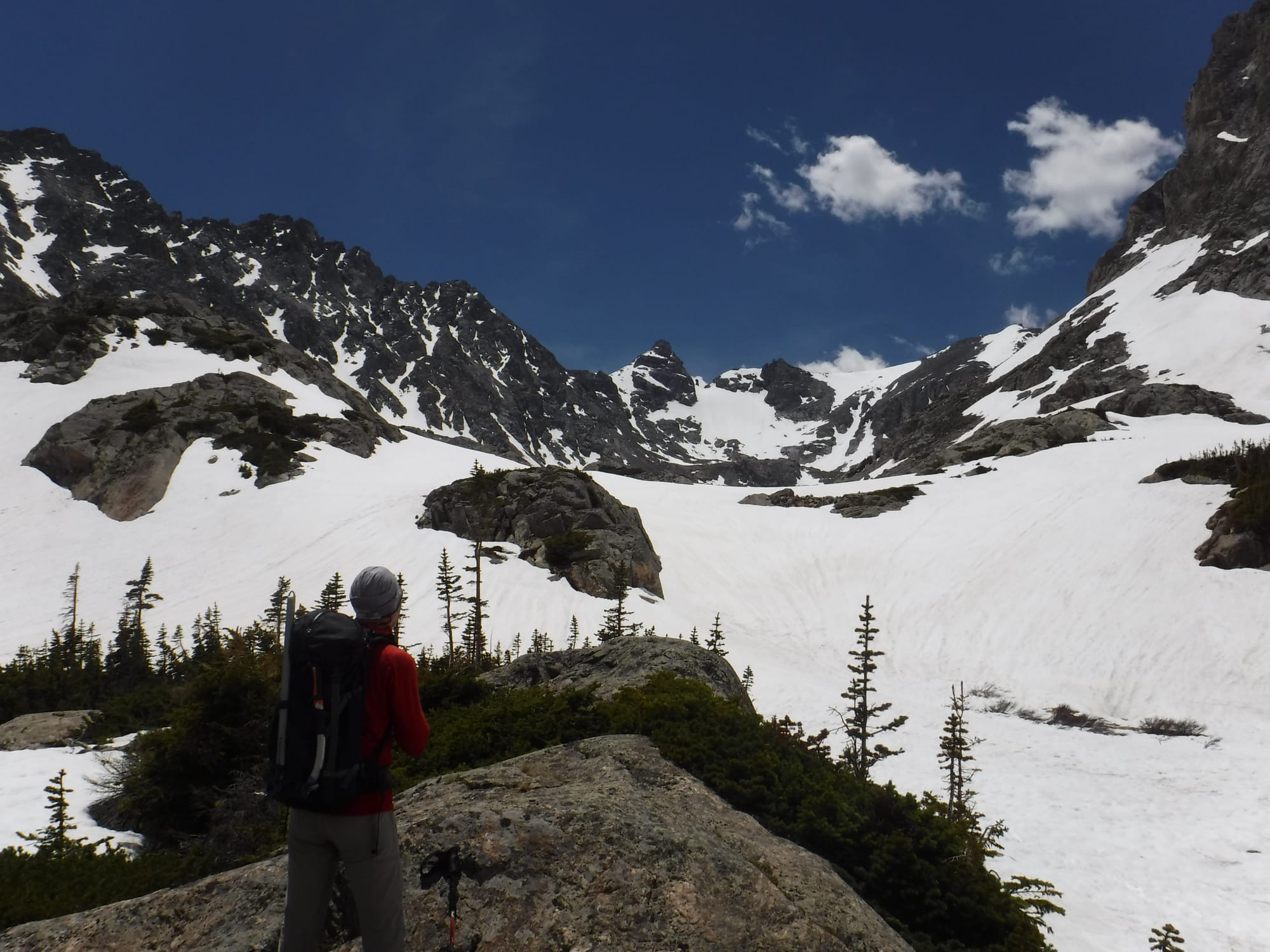 Descent