Statistics
Date - 05/30/2014
Elevation - 14,265'
Route - Quandary Couloir
Miles - 7.3
Elevation Gain - 3,480'
ACME Mapper - Link
CalTopo - Link
Description
After getting a new snow climbing route on Torreys Peak a couple of weeks ago, I started thinking about the north side of Quandary Peak. I had done the Cristo Couloir a couple of times, but had never ventured up the Quandary/North Couloir. I didn't have much happening at work, so I decided to give it a shot. The approach kind of sucked with a fair amount of post-holing and soft snow. I eventually made it to the unnamed lake at 11,919' and hiked up the apron before putting on crampons and pulling out my ice axe. I stripped a layer of clothes off too as I was getting hot. Given the mash potato-like snow conditions, I don't think I would have needed the crampons or axe and could have just kicked steps and used a trekking pole. A wet slide revealed a couple of short WI2 ice steps about one-third of the way up the couloir that I climbed to justify putting on the gear. It's a straight forward snow climb that was worth it in my opinion. Maybe not quite as steep as the Cristo Couloir, but the setting is better with some higher walls surrounding you and views to the north. I left Highlands Ranch, Colorado, at 4:00, was hiking at 5:45, on the summit at 10:15, and back at the trailhead at 11:45.
Photos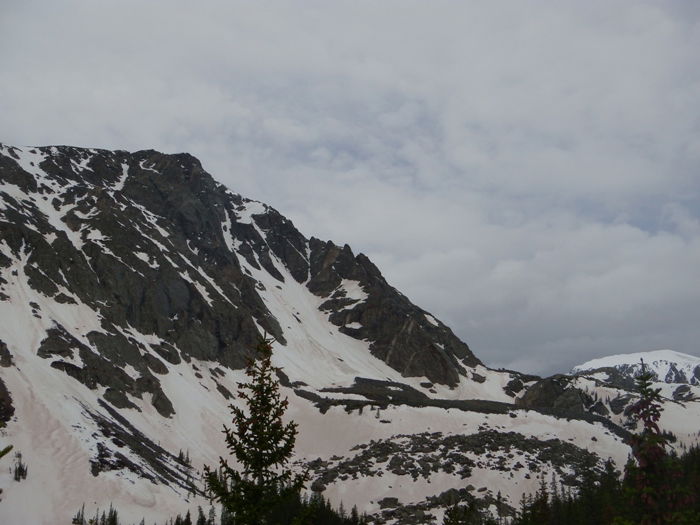 Quandary Peak North Ridge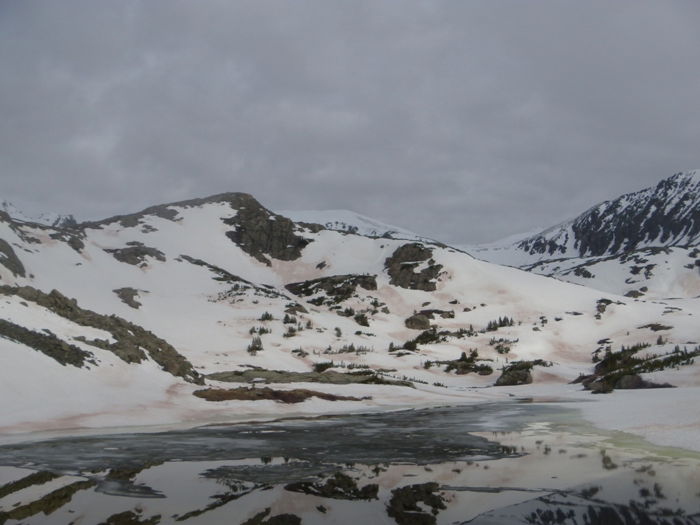 Lake 11919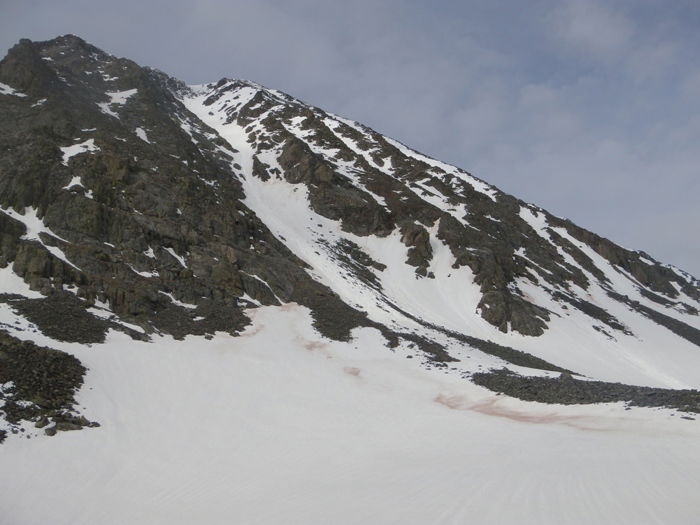 Quandary Couloir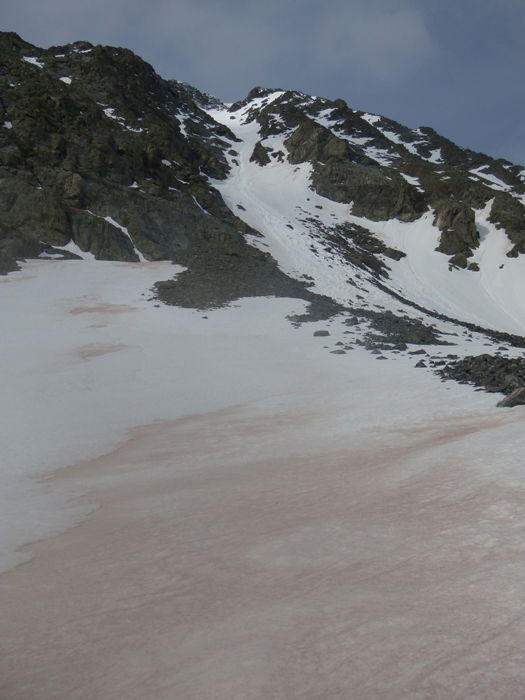 Approaching the base of the couloir.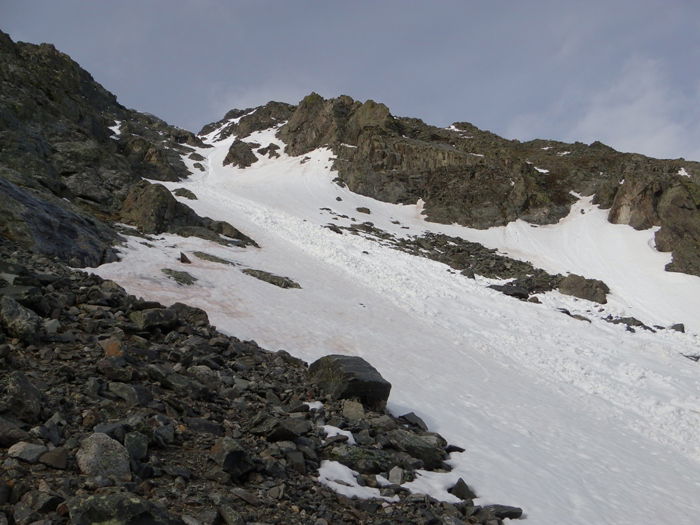 Looking up the couloir.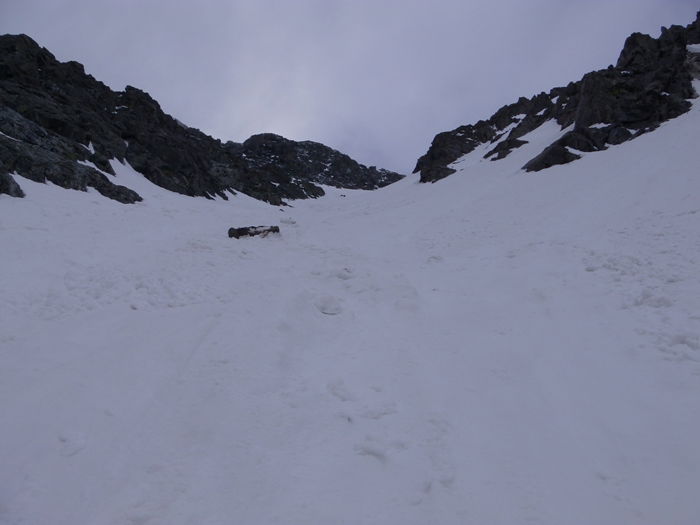 Looking up the snow climb about half way up.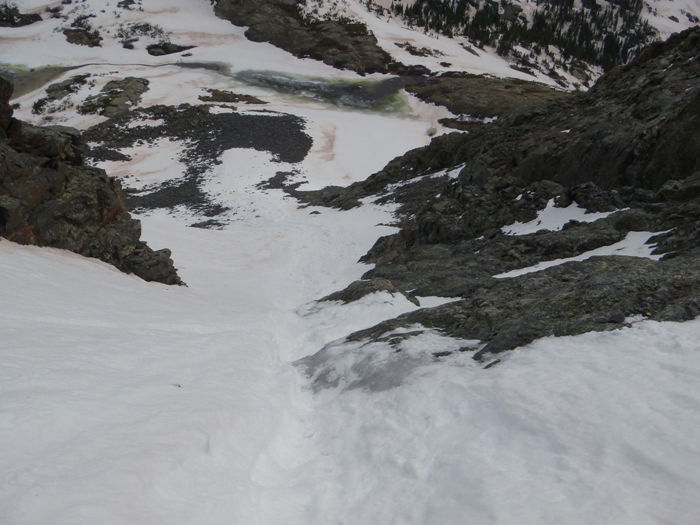 Looking down the couloir above the short ice steps.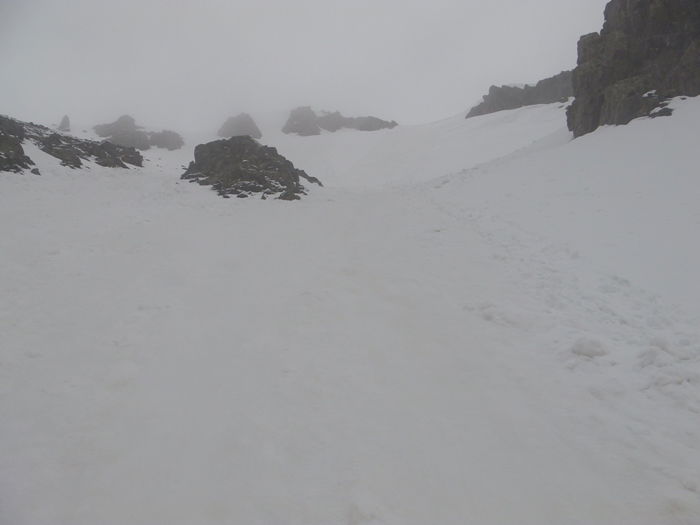 Nearing the top of the snow climb.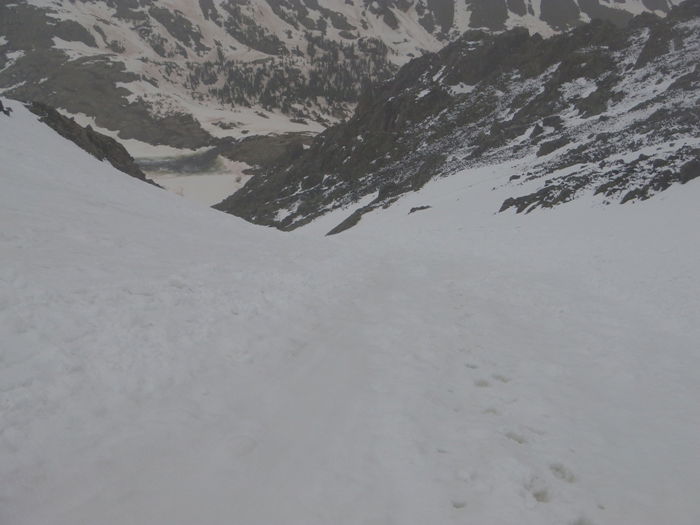 Looking down the route as I approach the summit.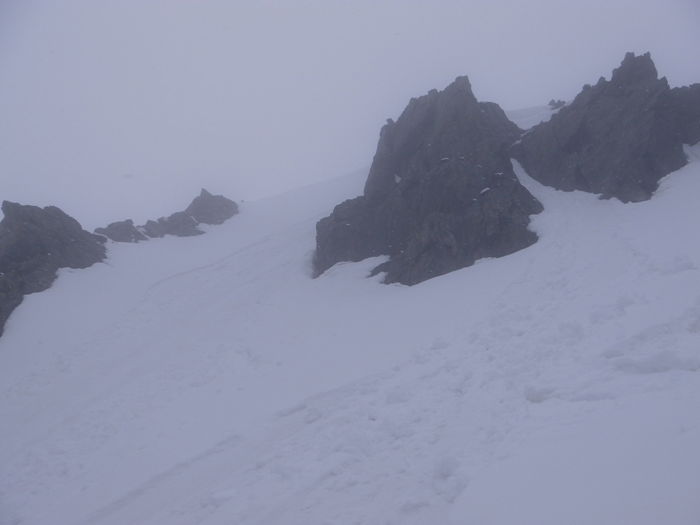 The ridge line above.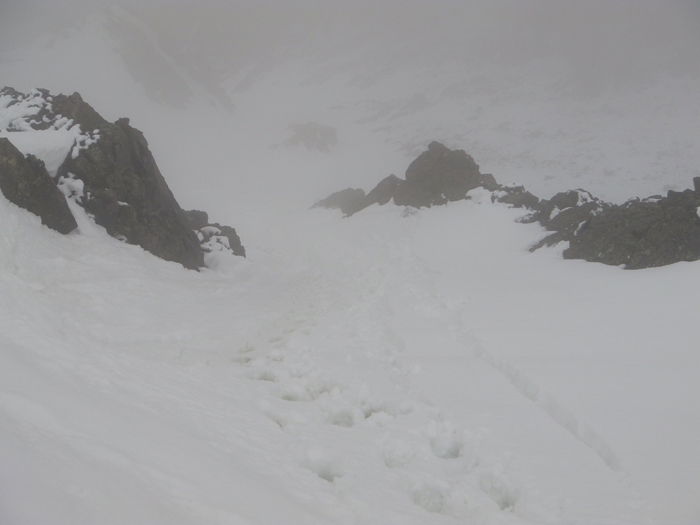 Looking down the length of the Quandary Couloir.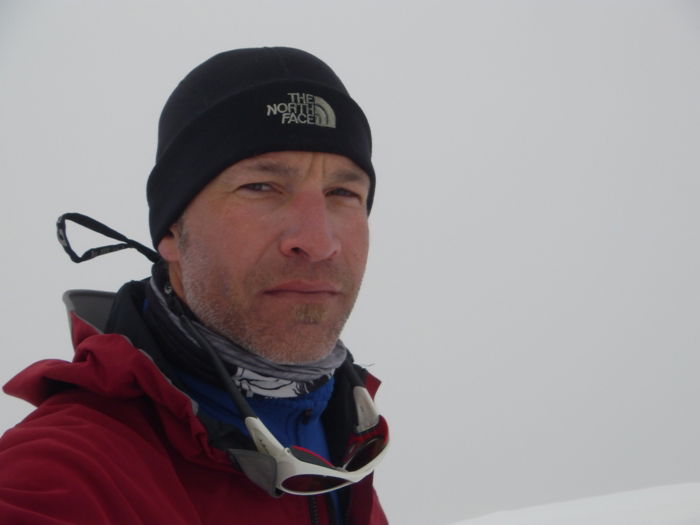 Summit Photo