Statistics
Date - 06/14/2014
Elevation - 12,777'
Route - Silver Couloir
Miles - 6.0
Elevation Gain - 3,100'
ACME Mapper - Link
CalTopo - Link
Description
Scott and I went up to Silverthorne, Colorado, and climbed the Silver Couloir on Buffalo Mountain. We went up the Silver Couloir and came down the standard route. It's a long climb snow climb on a peak I had seen numerous times but never climbed or hiked. It was a good weather day. The couloir is on the north side of the peak, so the snow was set up nicely. All of these photos are from Scott.
Photos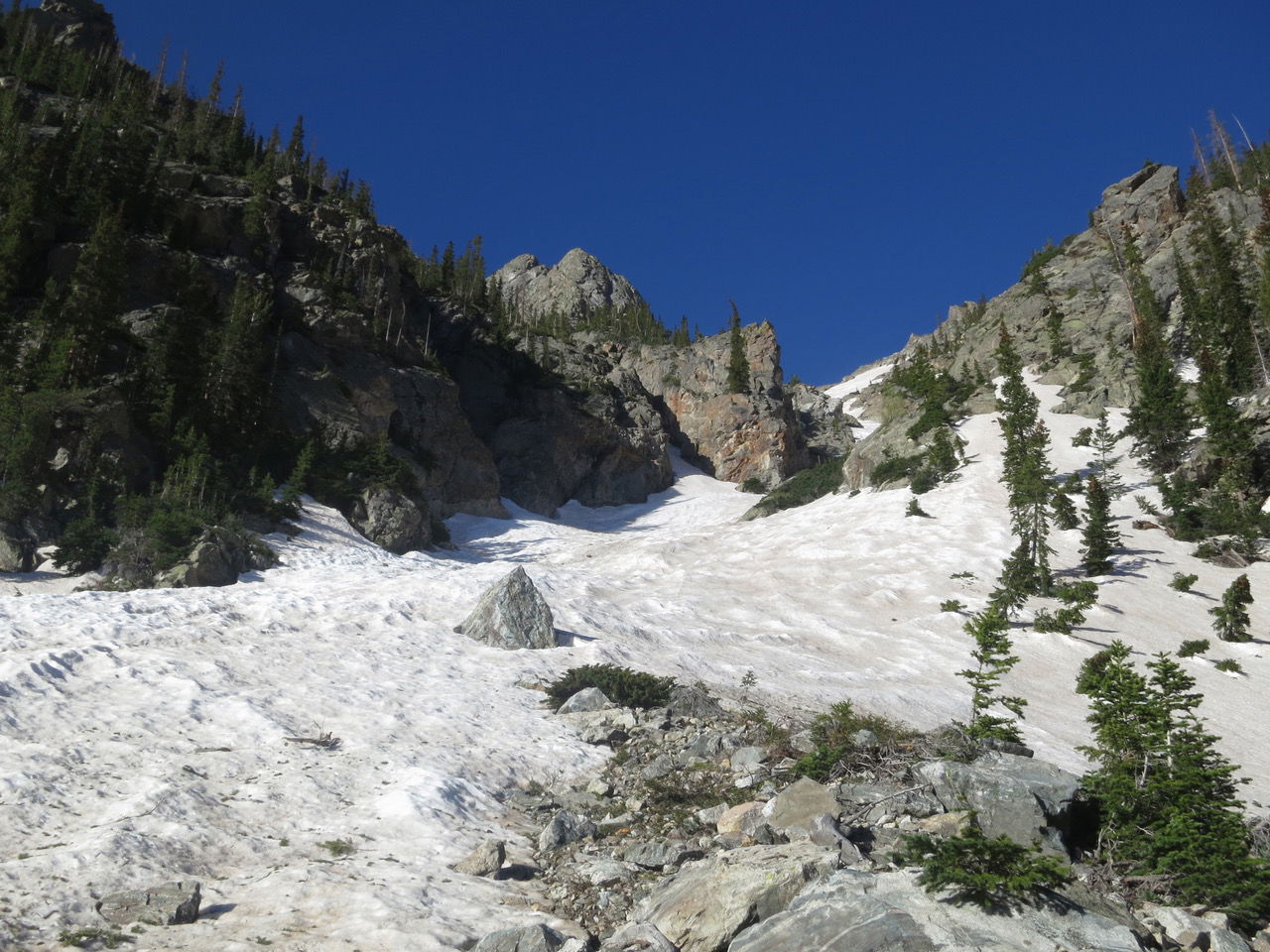 The entrance to the Silver Couloir.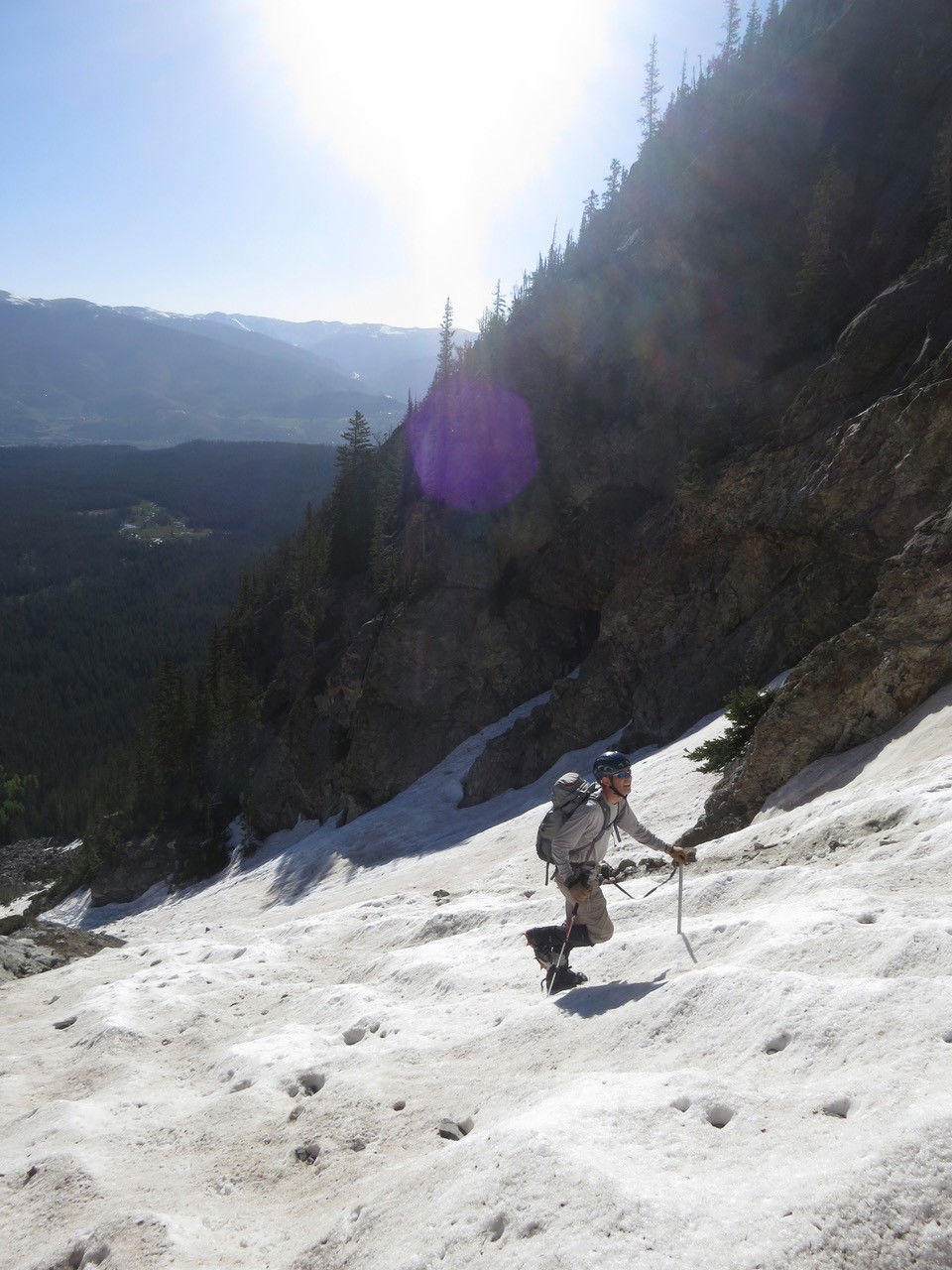 James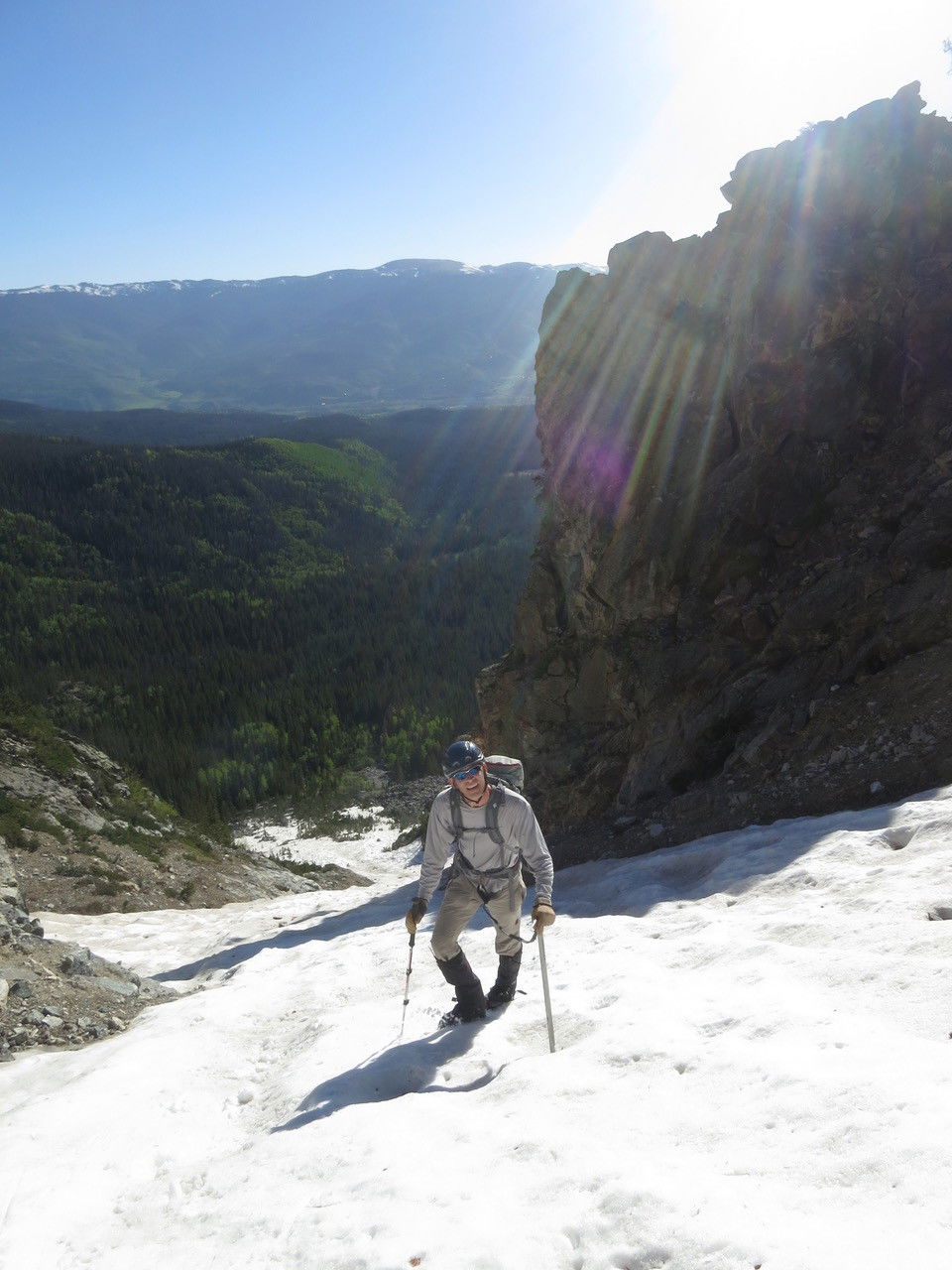 James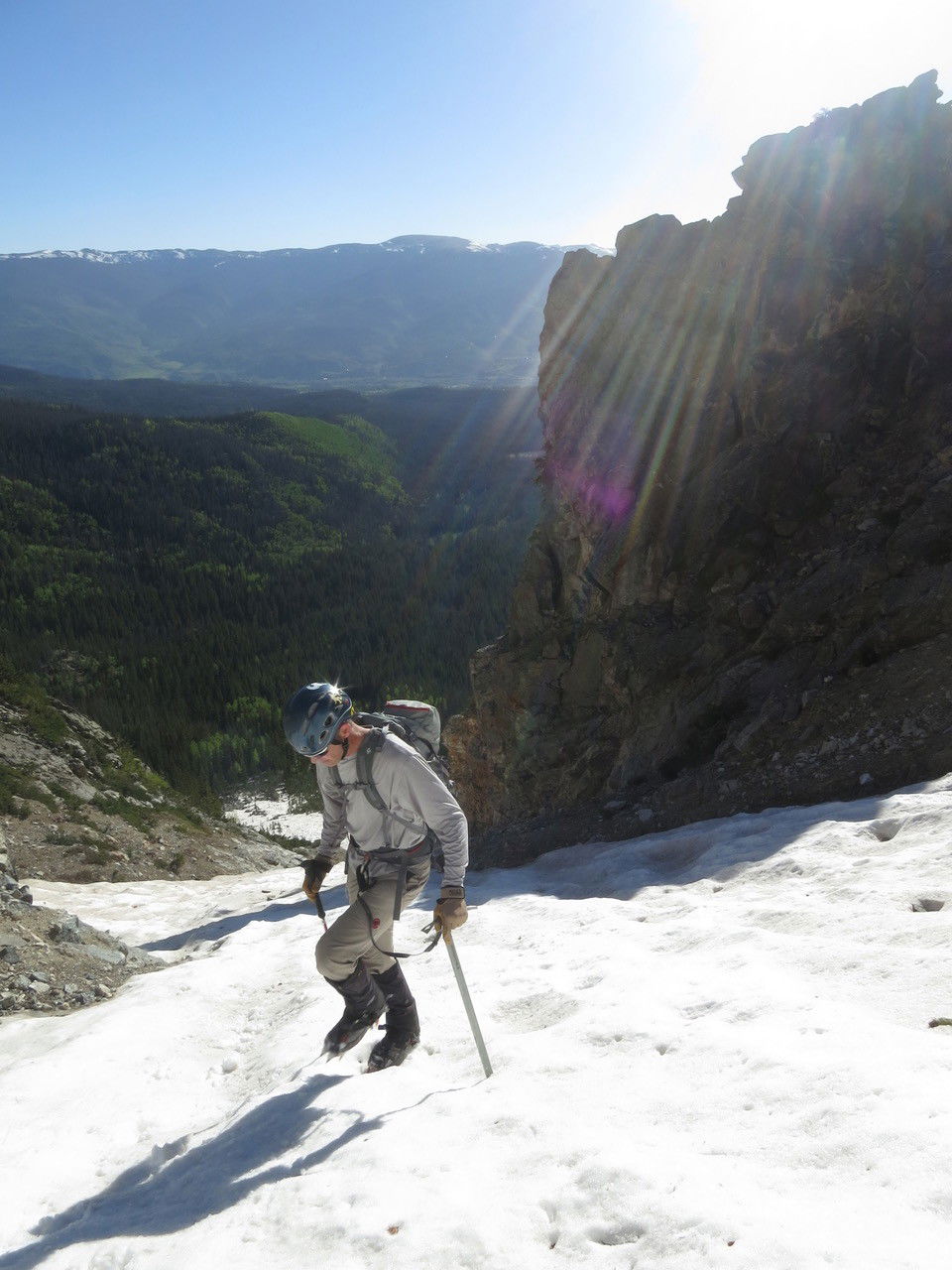 James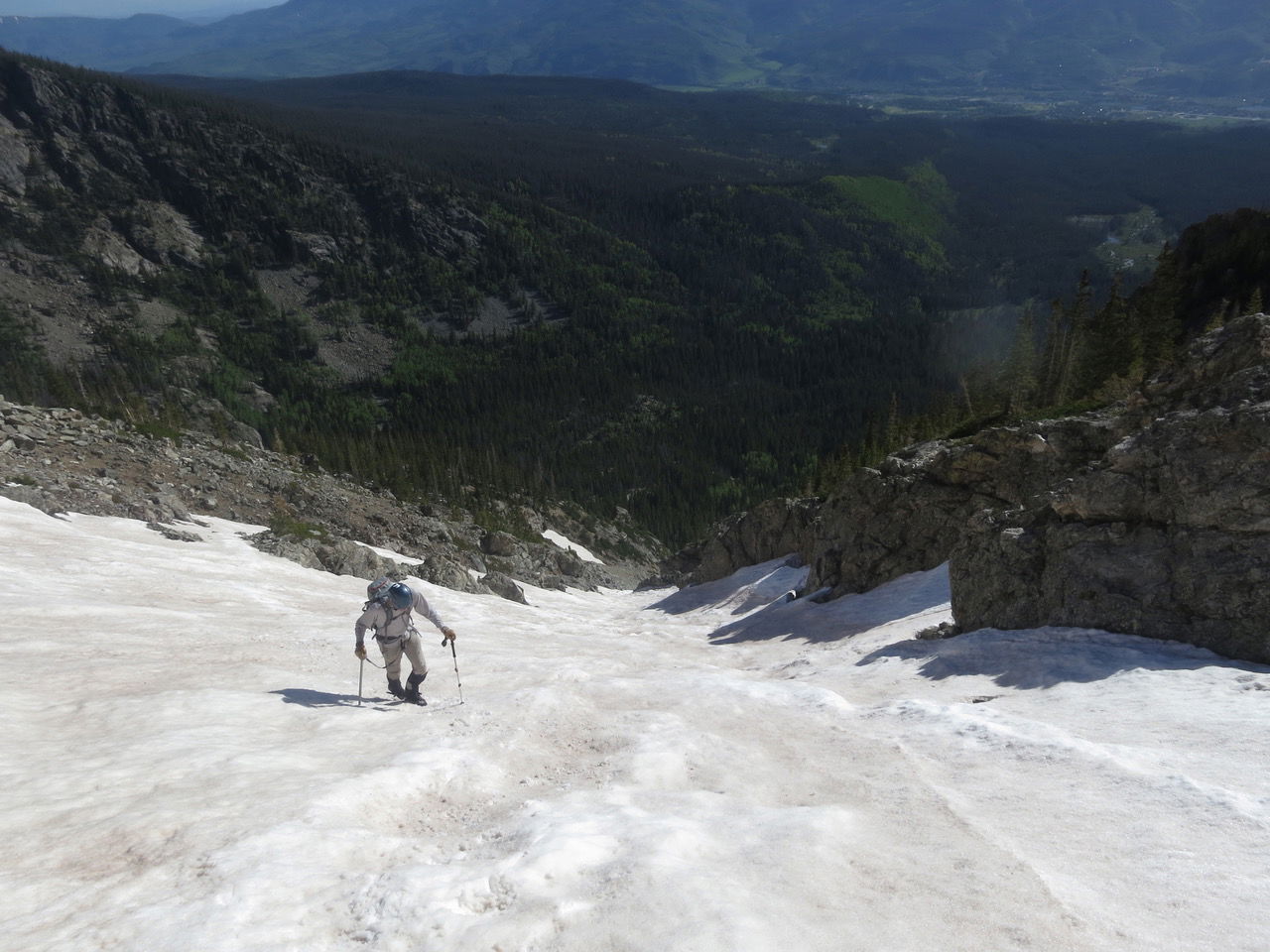 James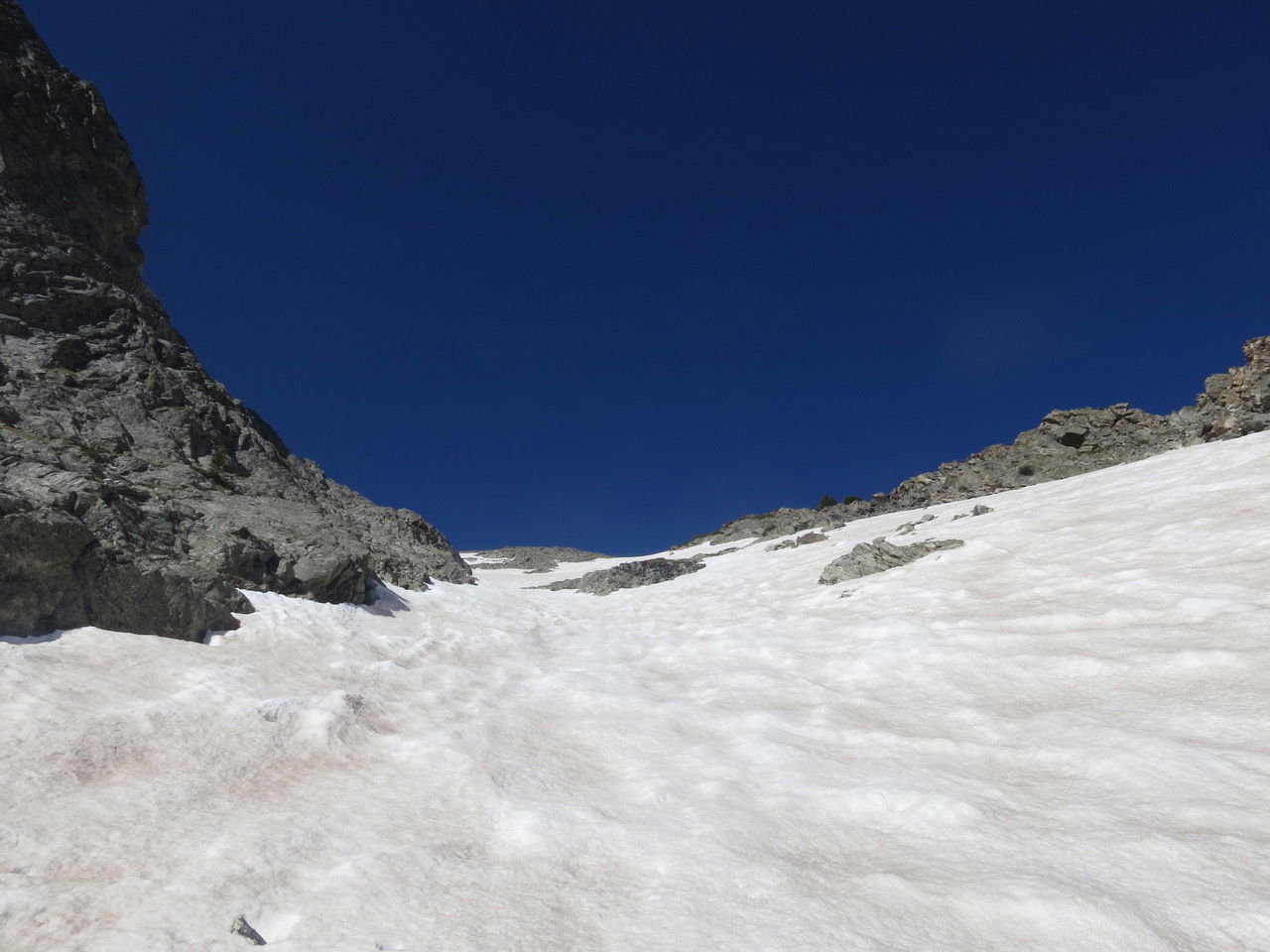 Looking up the couloir.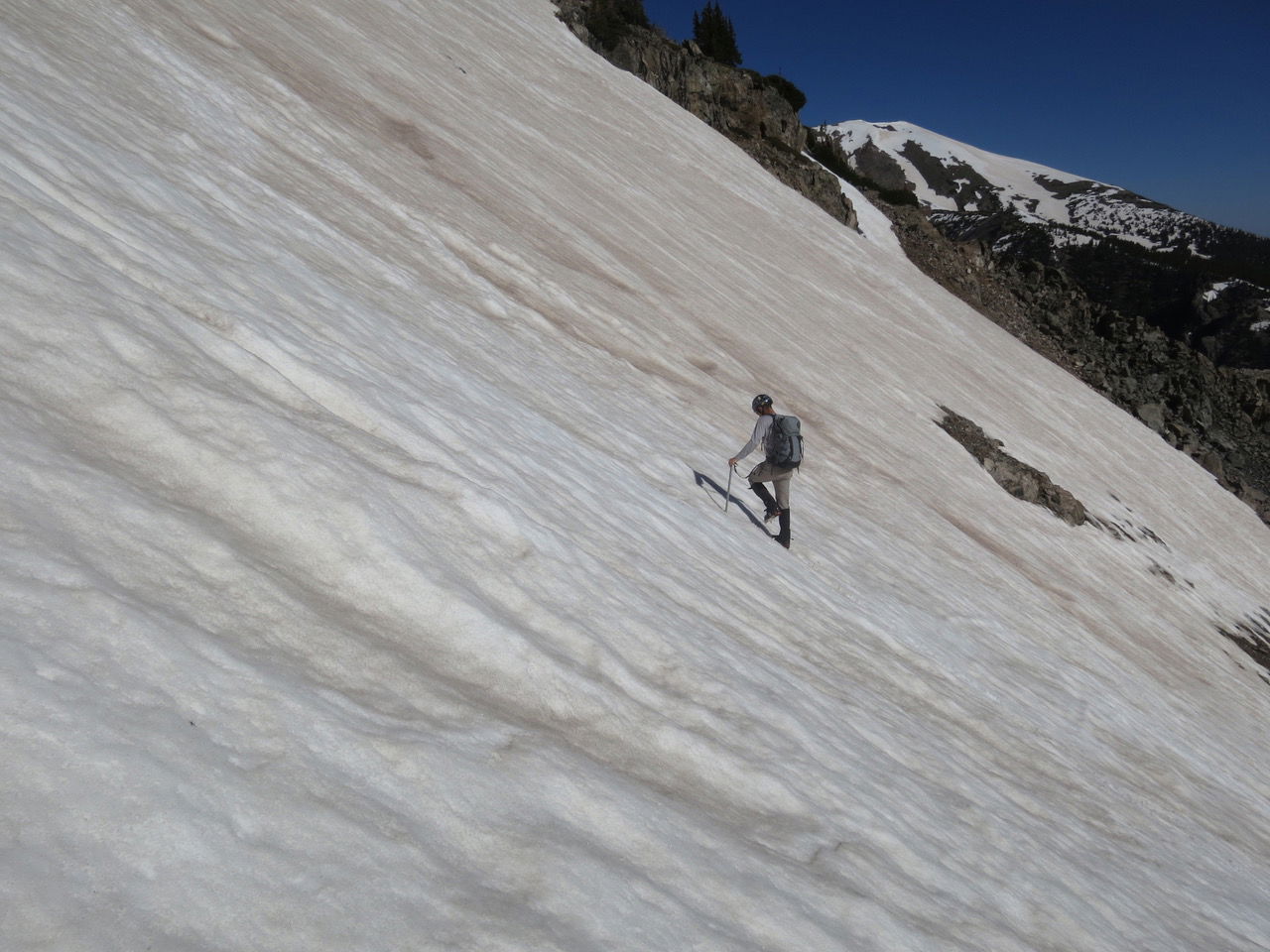 James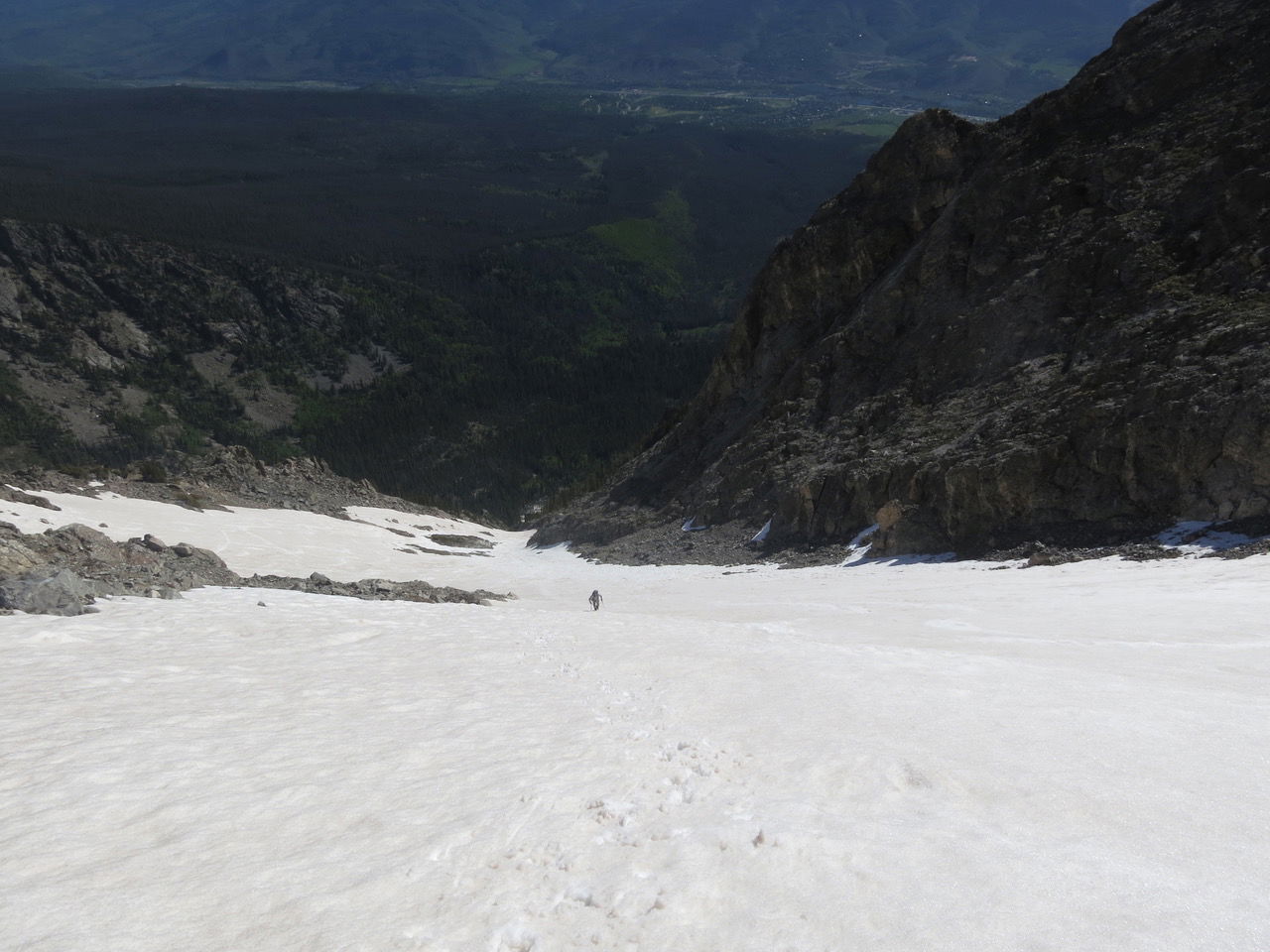 Scott was feeling strong and left me in the dust.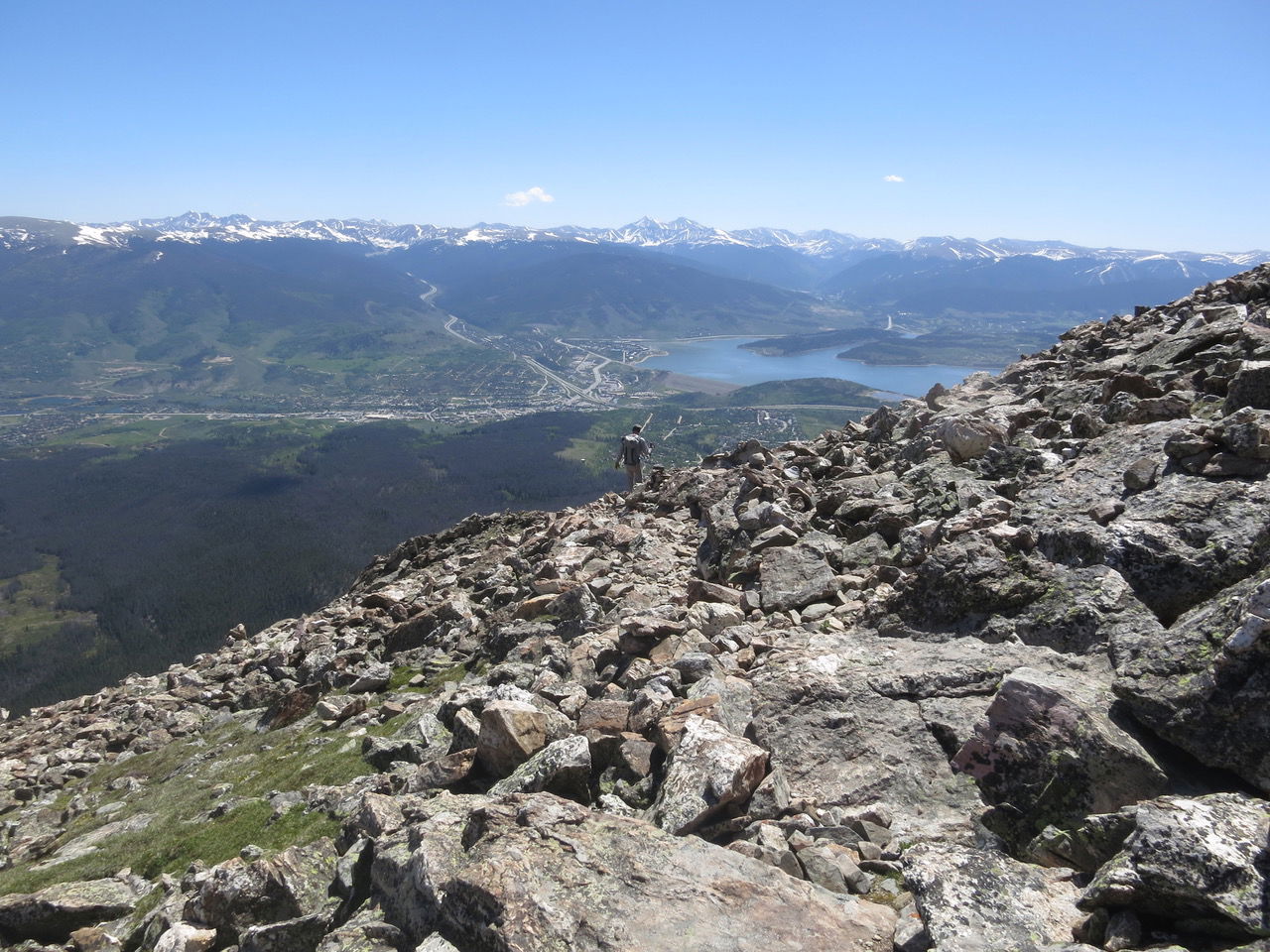 Dillon Dam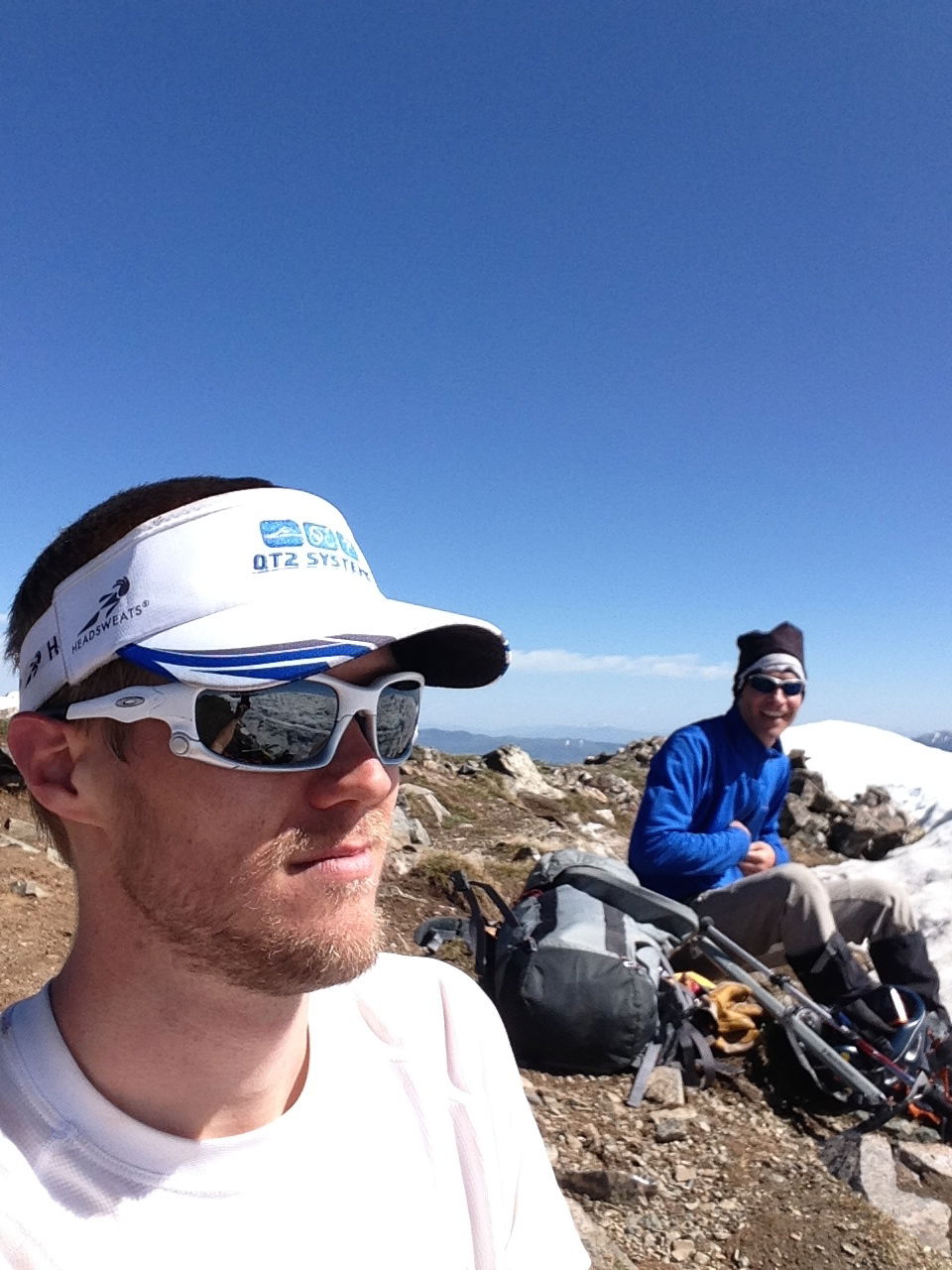 Group Summit Photo

Views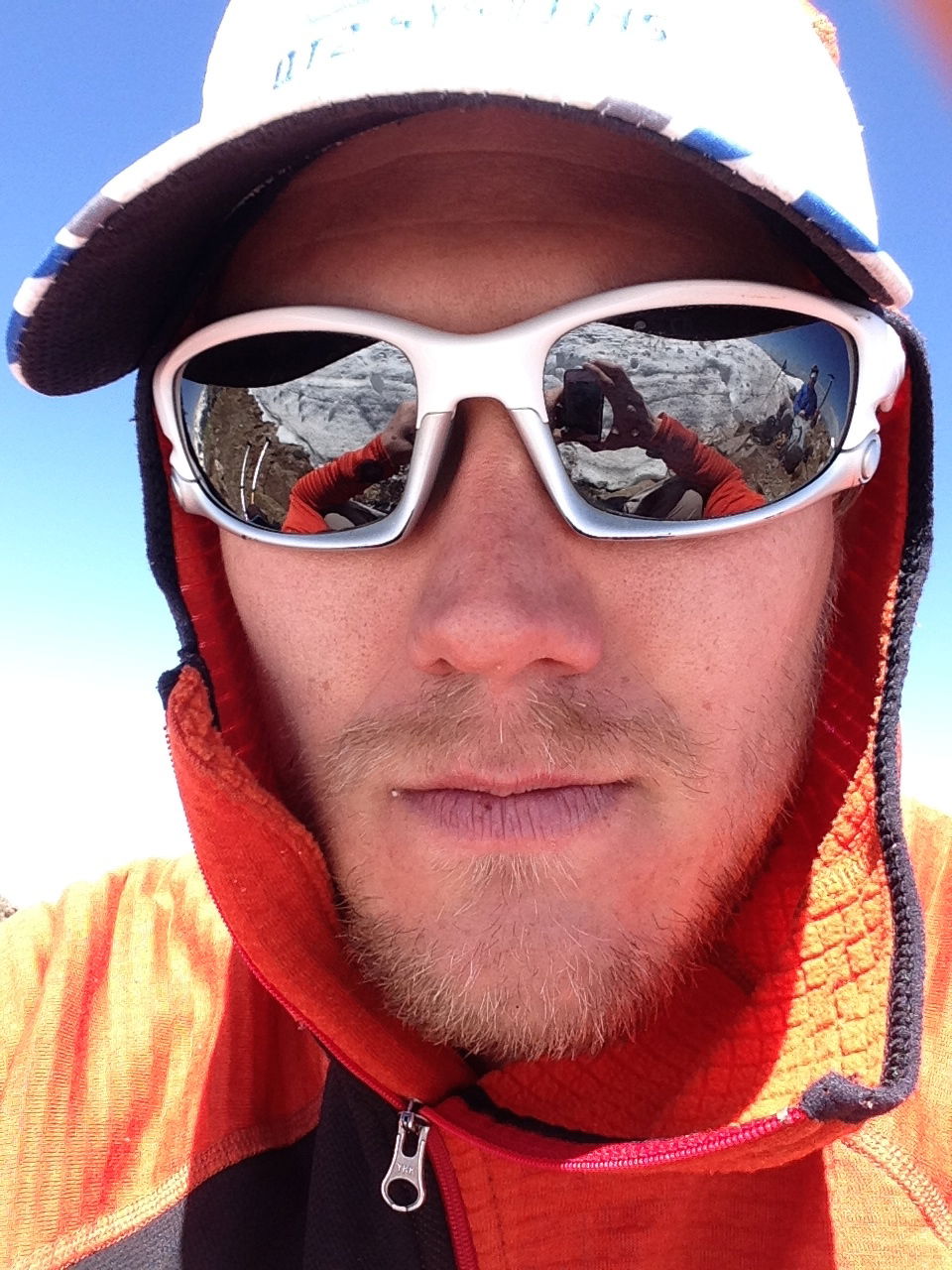 Scott on the summit of Buffalo Mountain.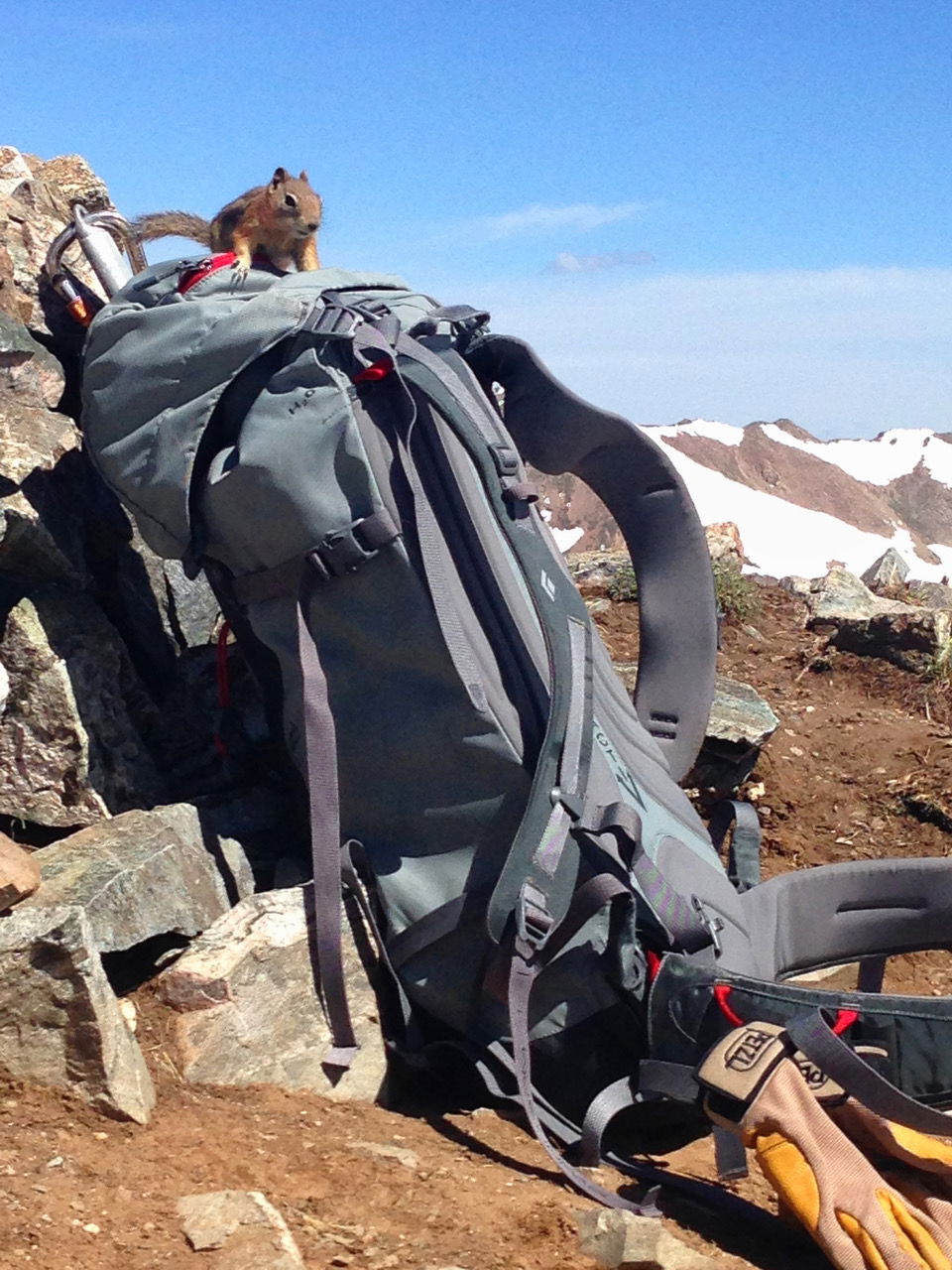 Chipmunk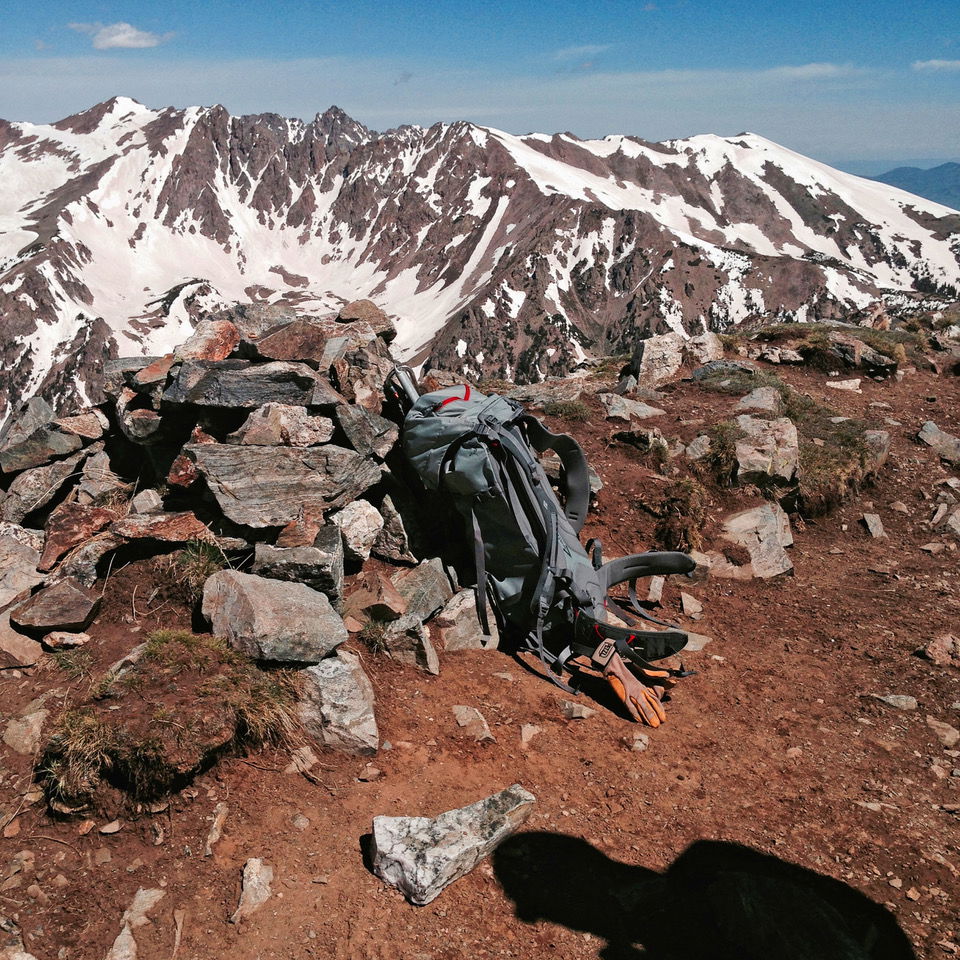 Views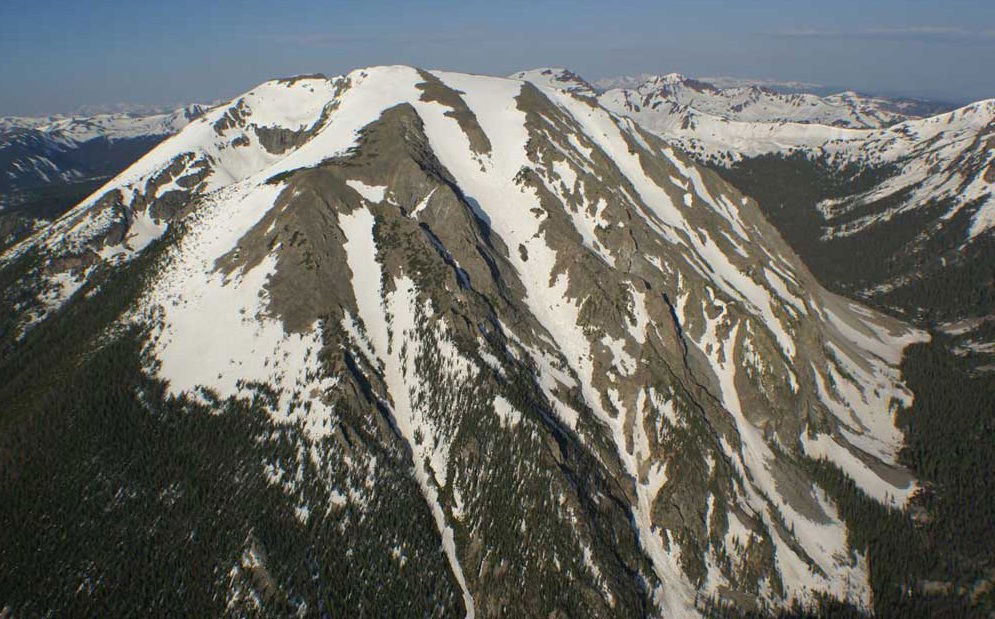 Buffalo Mountain Silver Couloir