Statistics
Date - 12/15/2012
Elevation - 9,800'
Route - Booth Creek Falls
Miles - 3.6
Elevation Gain - 1,800'
ACME Mapper - Link
CalTopo - Link
Description
Kevin thought it might be a good idea to check out an area we have never ice climbed before. Both of us had hiked to Booth Creek Falls in summer conditions, but hadn't been there in the winter. It took us about 1.5 hours to reach the falls, and we were disappointed to see that the base of the climb was a large pool of water. I hiked fairly slow on the way in and had low blood sugar when I checked it at the top of the falls. We weren't going to be able to lead it, but since we made the hike in we decided to try and lower in and climb it anyway. We set up an anchor at the top of the climb and each lowered in three times before calling it a day. Much of the ice was just a thin shell over running water. There wasn't any hard kicking or swinging on much of the pitch. It was easy, but delicate climbing. It wasn't a total bust of a day, and we managed to salvage the morning with a little ice climbing.
Photos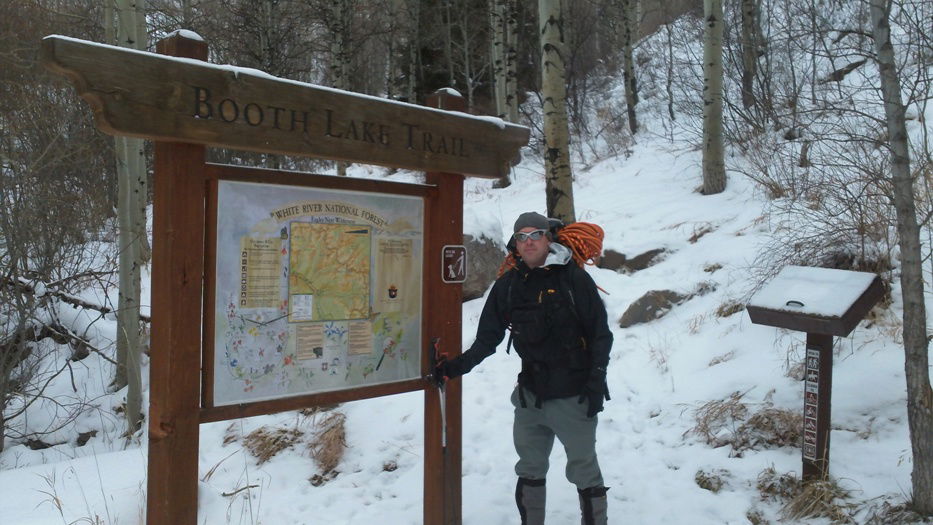 Booth Lake Trailhead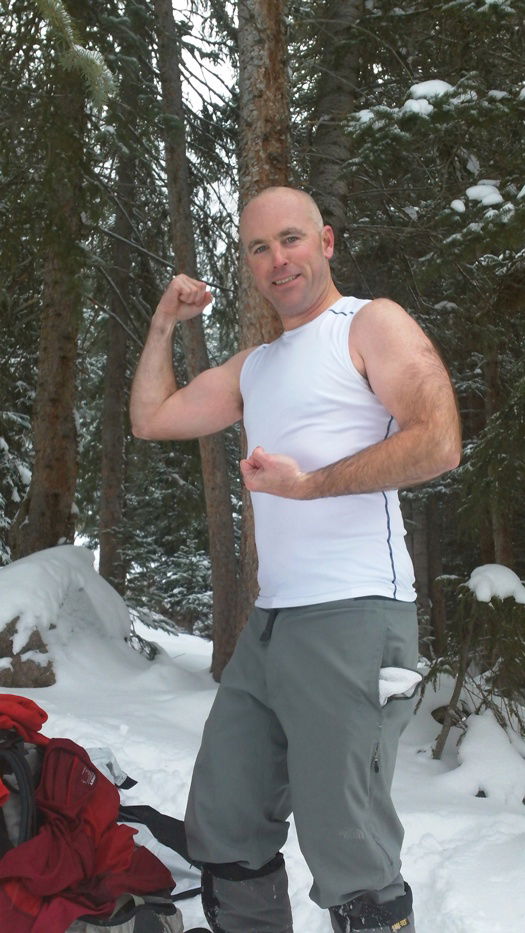 Kevin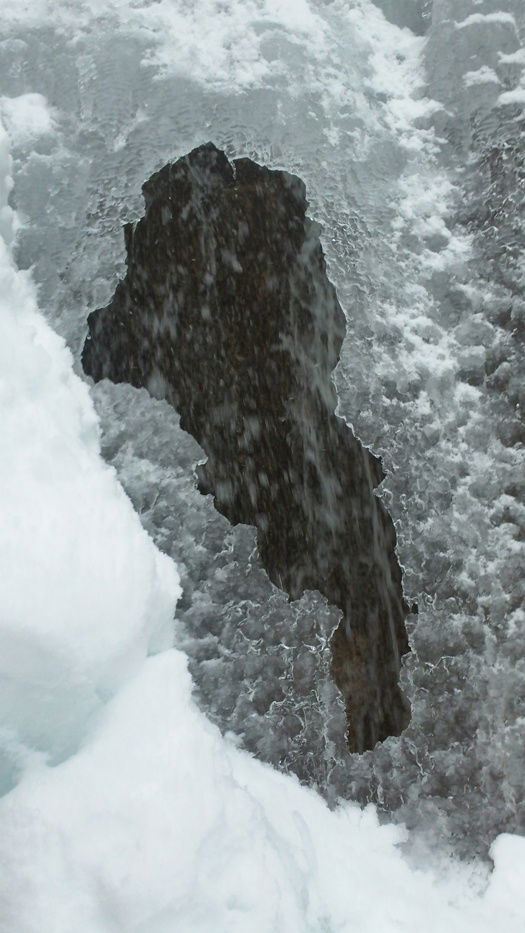 The base of the ice was fragile.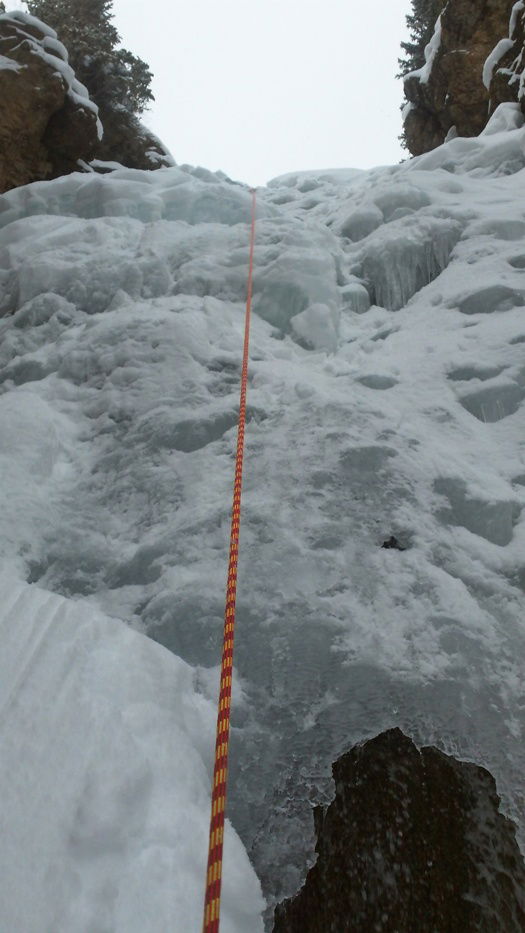 Looking up Booth Creek Falls.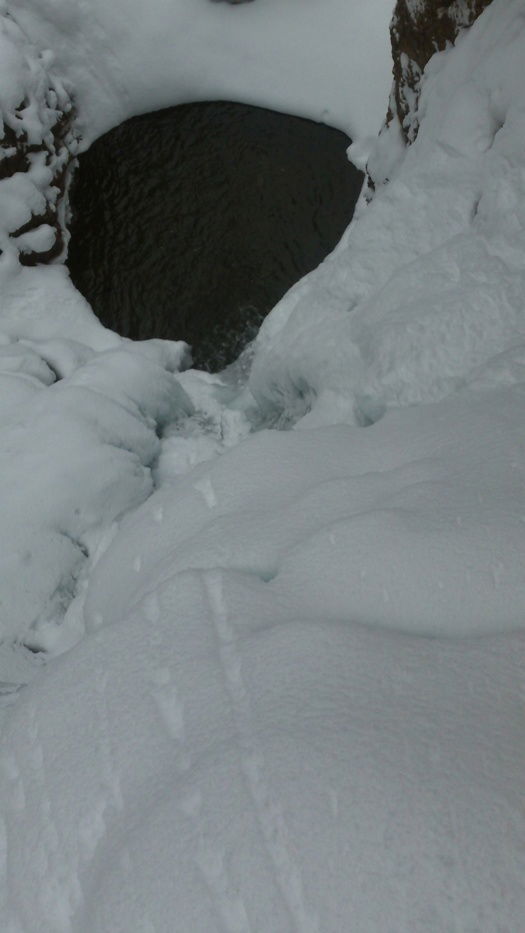 Looking down the ice climb.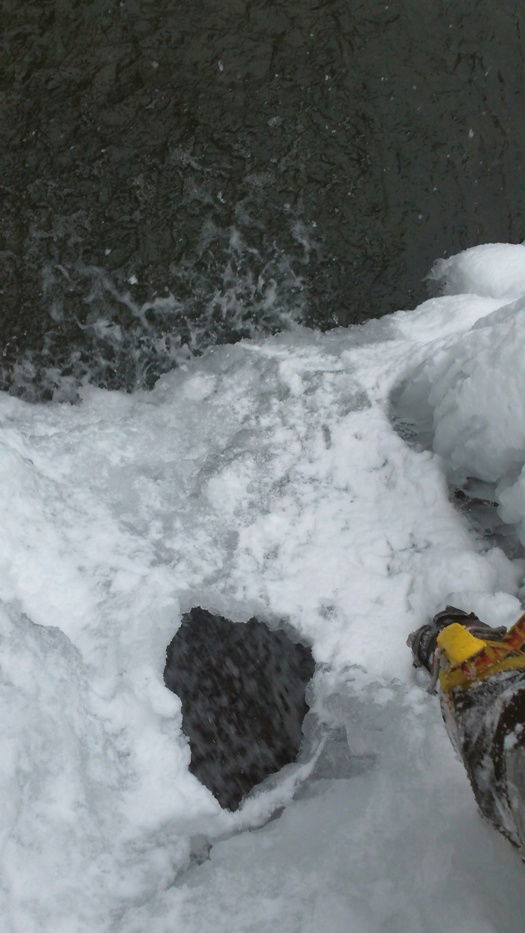 You couldn't kick too hard on the shell.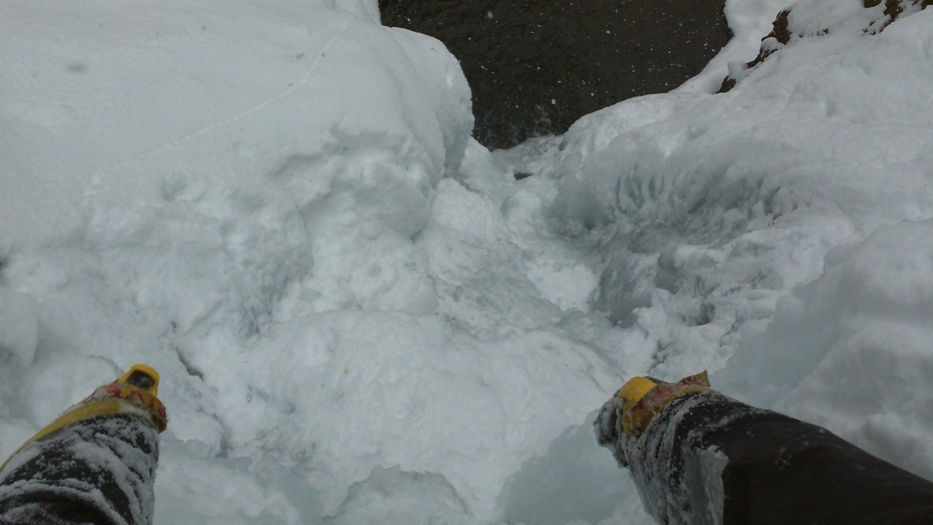 Snow covered ice climb.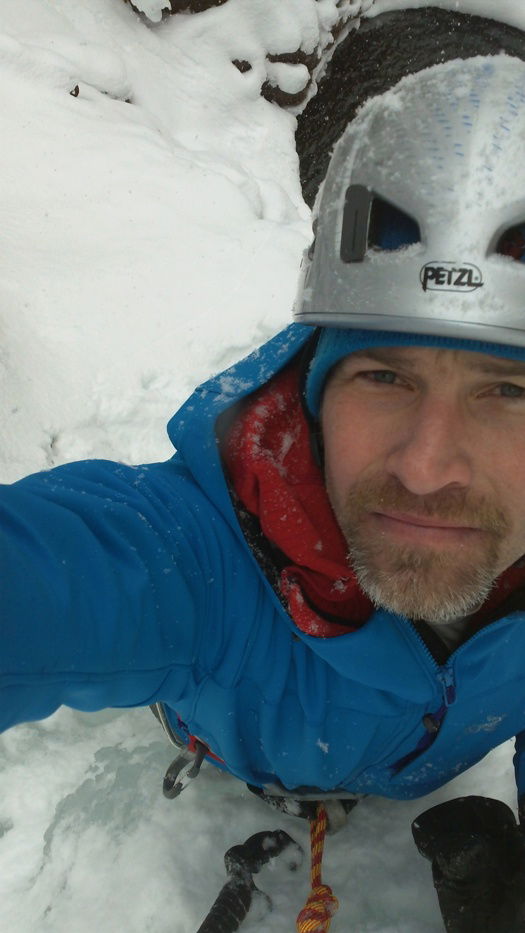 Mid-climb Selfie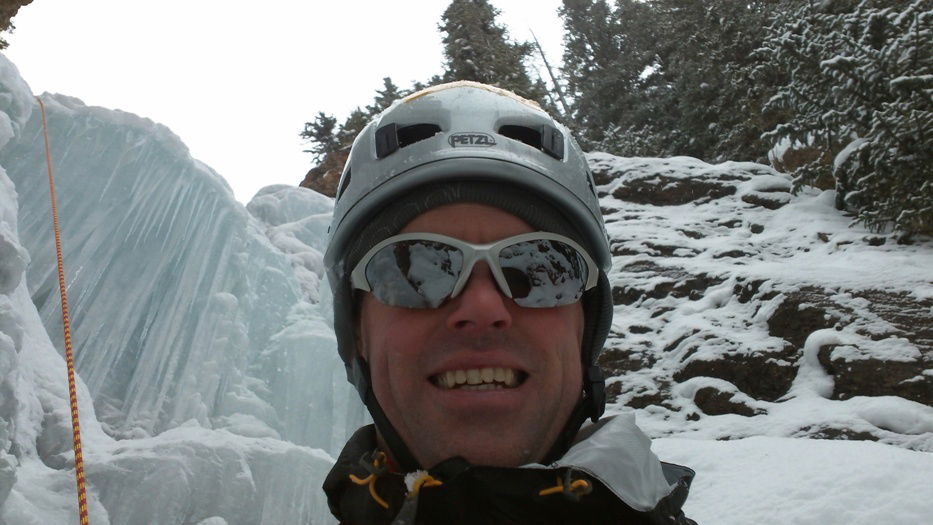 Kevin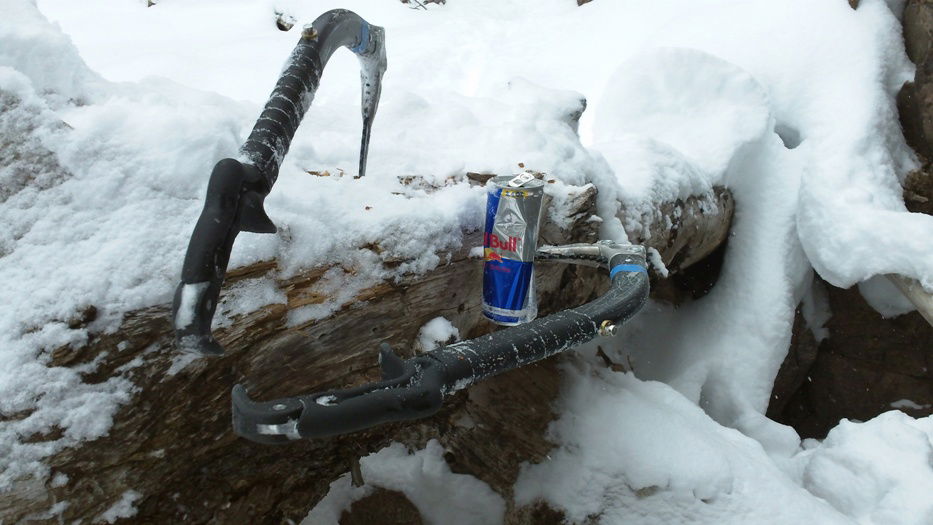 Petzel Nomics
Lunch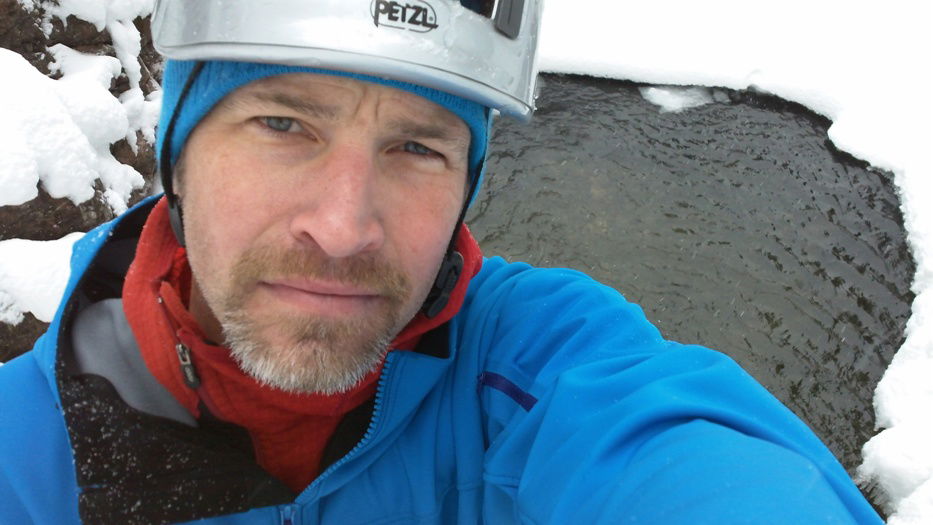 Open water at the base of the climb.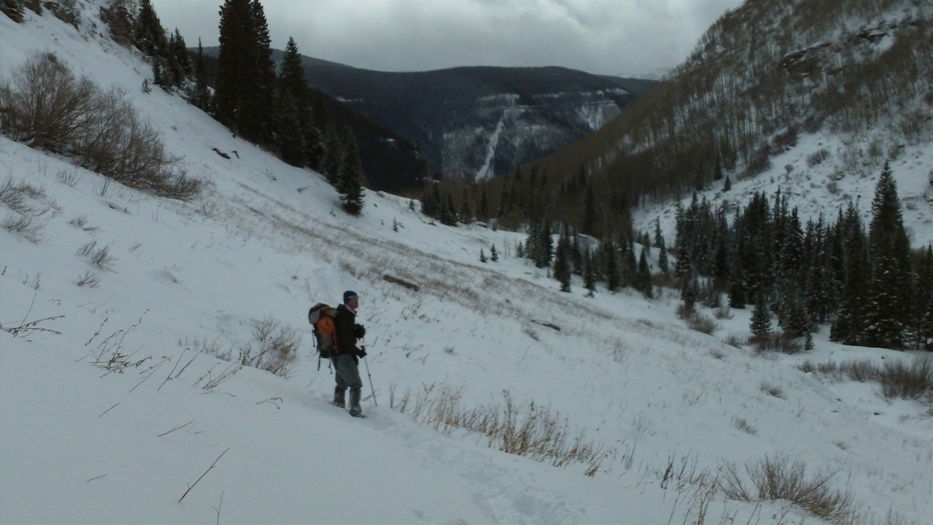 Kevin hiking out.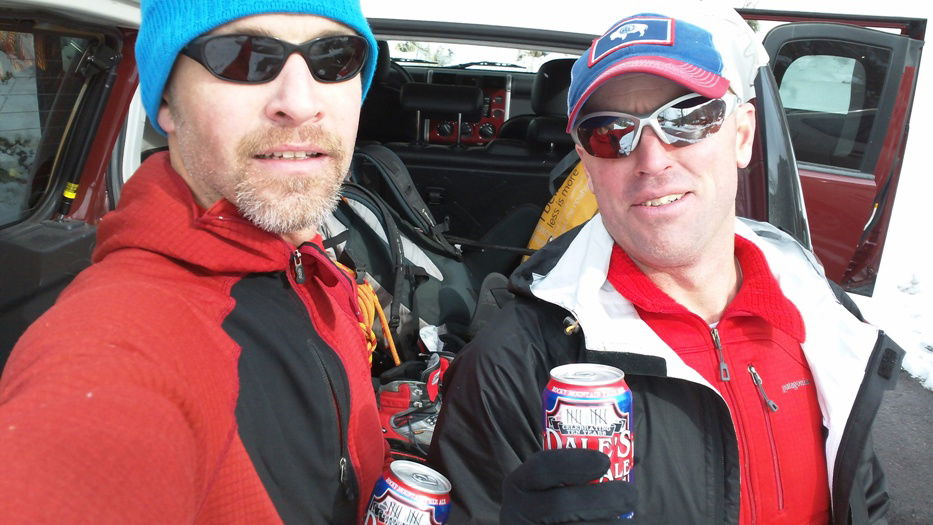 James and Kevin