Statistics
Date - 01/13/2011
Elevation - 10,000'
Route - The Shroud
Miles - 1.0
Elevation Gain - 500'
ACME Mapper - Link
CalTopo - Link
Description
Brian and I went into Officer's Gulch and made a few laps on The Shroud in less than ideal conditions. It hasn't filled in quite as much as last year, but there is certainly adequate climbable ice. I lead the climb and Brian top-roped it once due to the avalanche that ripped through the area while we were there.
While top-roping the ice climb, an avalanche from above the climb flowed through the area. Brian was on the ice at the time and generally protected just below the top of the ice flow while the avalanche ran over him. I was belaying, but not anchored in and was swept from my stance at the belay station. I was unable to hold the break on the belay device and slid approximately 30 feet down the rope where a knot stopped me from being carried away by the avalanche and releasing Brian above. The snow flowed over Brian on the ice and pummelled me for approximately 10 seconds and then continued past us. Neither of us was injured or buried as we held each others weight at the end of the rope through the secure top rope anchor. The slide reached the bike/ski/snowshoe path at the base of the slope approximately 400 to 500 feet below.
Photos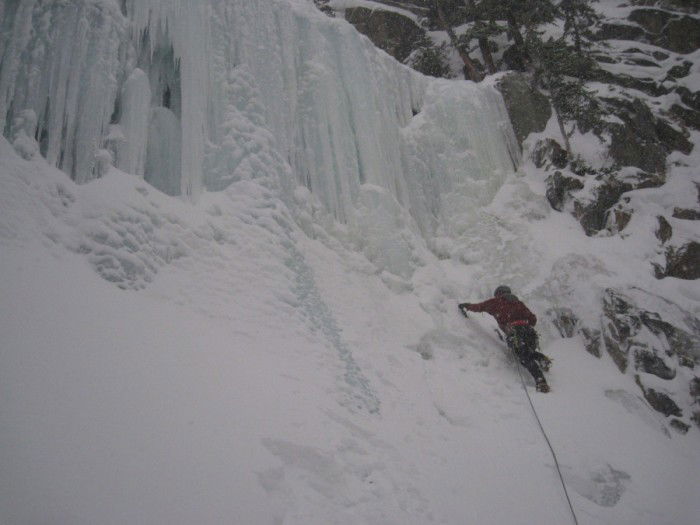 James leading the ice climb.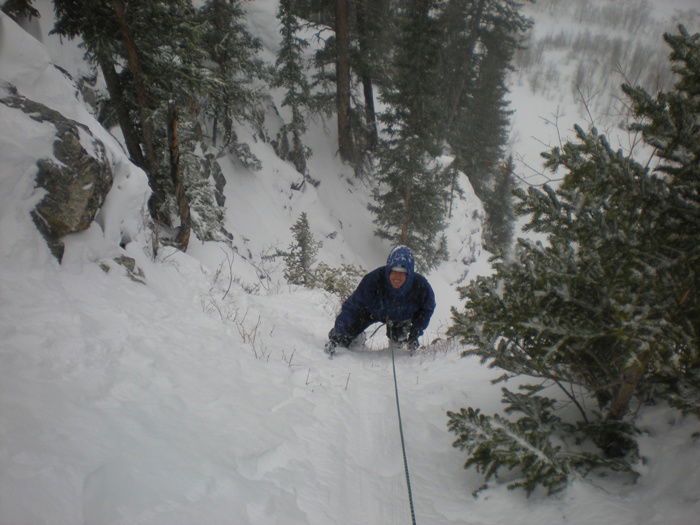 Brian following the ice climb.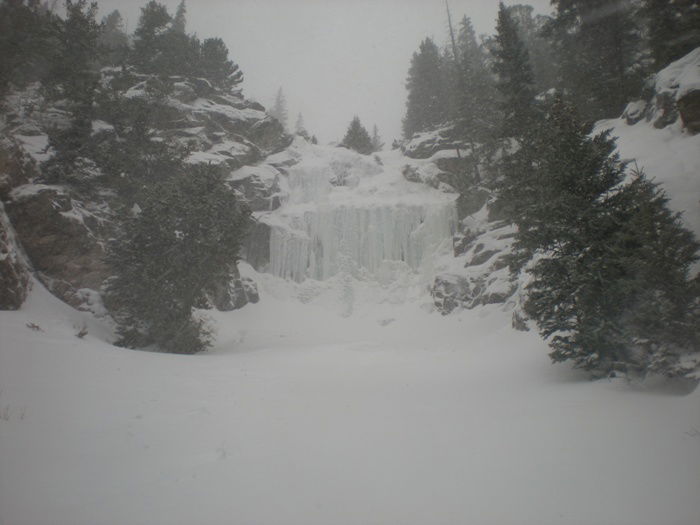 The Shroud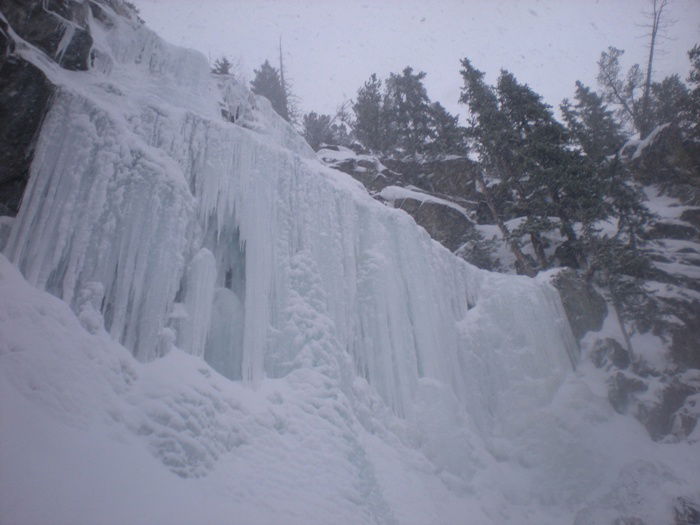 The Shroud