Statistics
Date - 12/30/2011
Elevation - 9,800'
Route - The Ribbon
Miles - 1.0
Elevation Gain - 1,000'
ACME Mapper - Link
CalTopo - Link
Description
After dinner at Mother Cluckers in Silverton, Colorado, Jeff and I retired to our hotel room in order to dry out gear and figure out what to climb the following day. We had accomplished our primary objective of Stairway To Heaven for the trip and discussed heading back to Eureka, Colorado, to try one of the other routes in the area. However, we ended up having dinner with two other climbers from Flagstaff, Arizona, and Santa Barbara, California, who said they climbed The Ribbon that day. They indicated the route was in relatively good shape and in addition, recent posts online stated the climb was in and avalanche danger was low. As a result, we decided to attempt this classic line which would also put us closer to home at the end of the climbing day.
We drove from Silverton, Colorado, up Camp Bird Road in my old Honda Accord and were lucky enough not to have anyone on the route when we pulled up around 7:00. The approach went quickly and I think we were starting up the route around 7:45. Jeff took pitch 1 which ended up being the crux of the day. The entire pitch was thin and relatively difficult to protect. The second half of the pitch was also fairly steep and there was a constant stream of spindrift poring down on us. Jeff led the pitch well reaching the bolts on the left side of The Ribbon to a hanging belay. I climbed quickly in order to get out of the spindrift as fast as I could.
I led the second pitch which starts out fairly easy to a vertical pillar similar to Stairway To Heaven's pitch 3, but more hooked out. I got a good no hands rest at the base of the pillar and then cruised up it to somewhat easier ground and two existing V-threads. I belayed off the two V-threads equalized with a long screw. When Jeff reached me, we were only a half a pitch away from the top of our second classic Colorado ice climb in two days. Jeff finished the route which had a steeper WI3+ curtain at the end to a three pin belay.
We did three rappels and reached the base of the climb by 11:00. As we were changing into our traveling clothes, two climbing friends pulled up with their wives. We said hello and chatted for a bit before hitting the road and heading back to Highlands Ranch, Colorado. The drive went relatively quickly and we were back home by 6:00.
Photos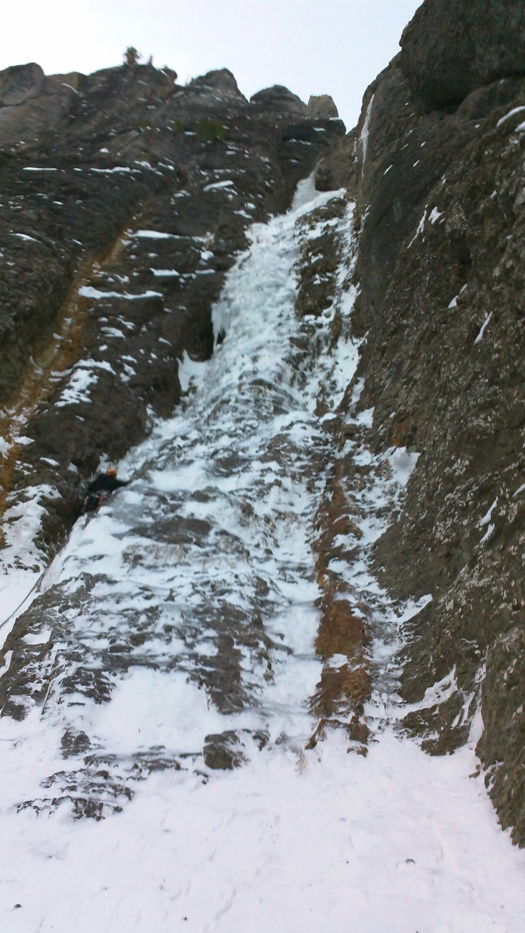 Jeff leading pitch 1.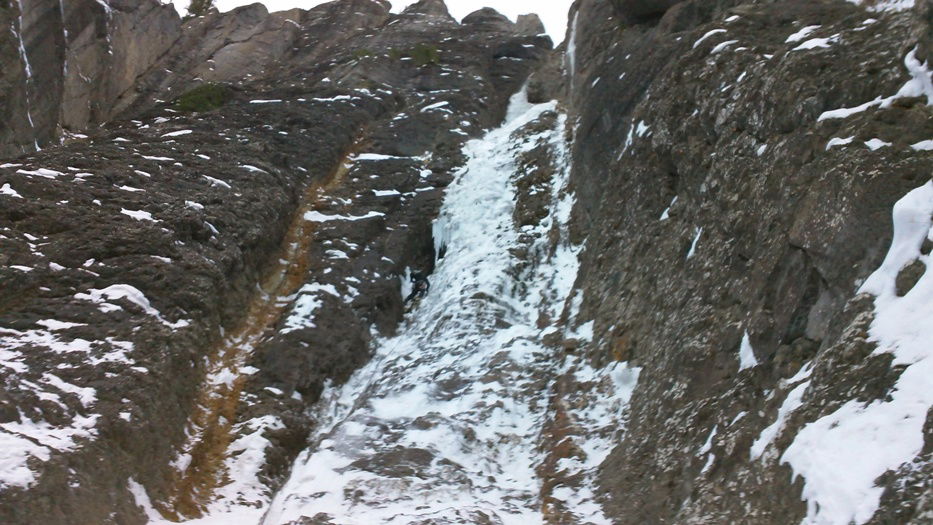 Jeff leading pitch 1.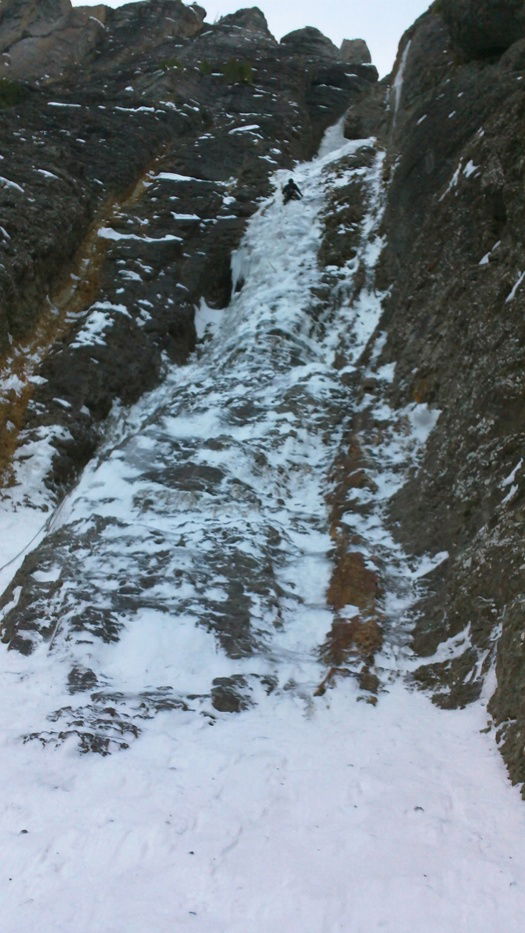 Jeff leading pitch 1.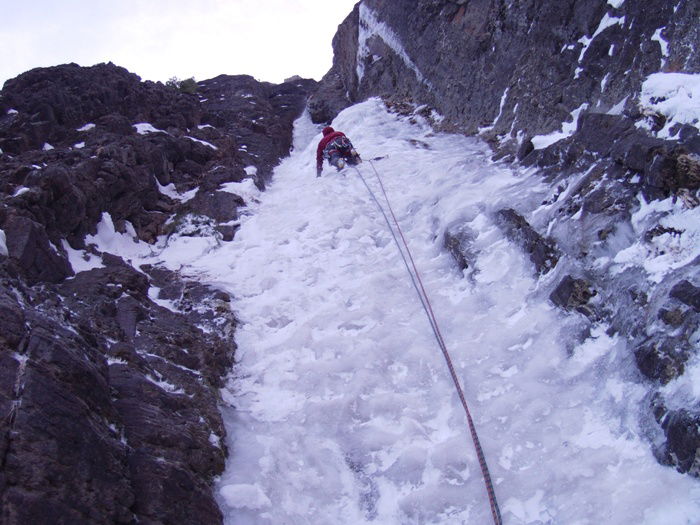 James leading pitch 2.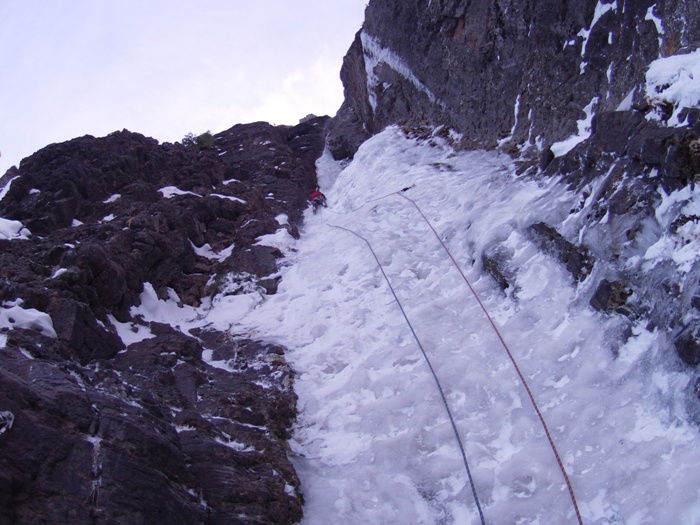 James leading pitch 2.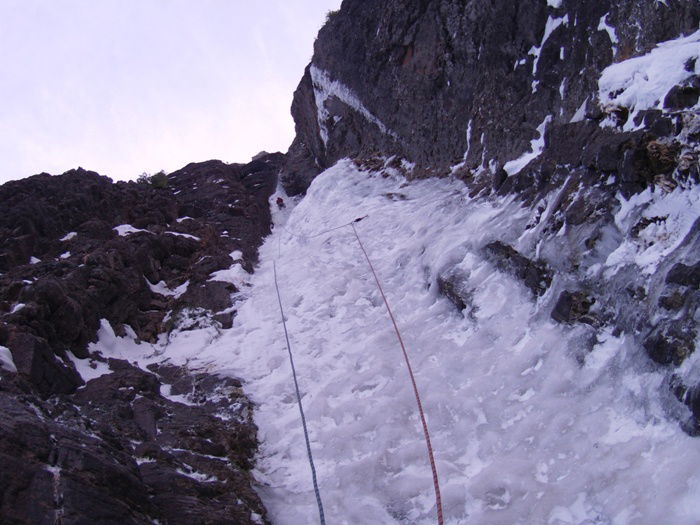 James leading pitch 2.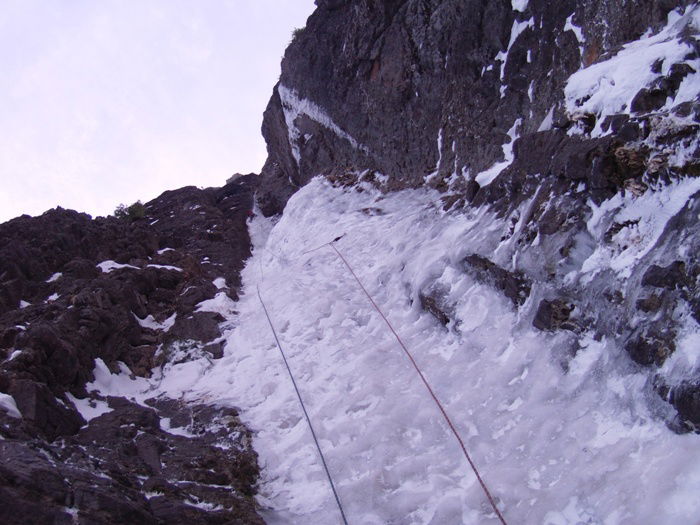 James leading pitch 2.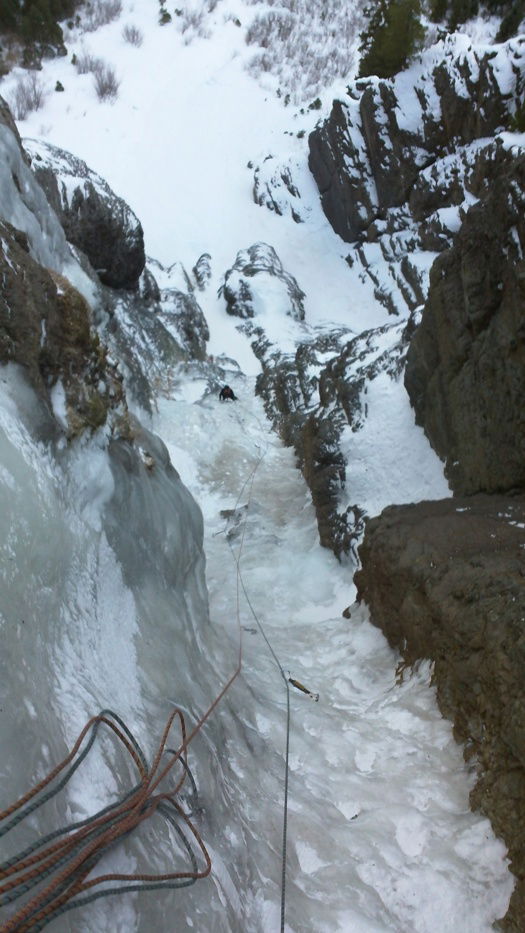 Jeff following pitch 2.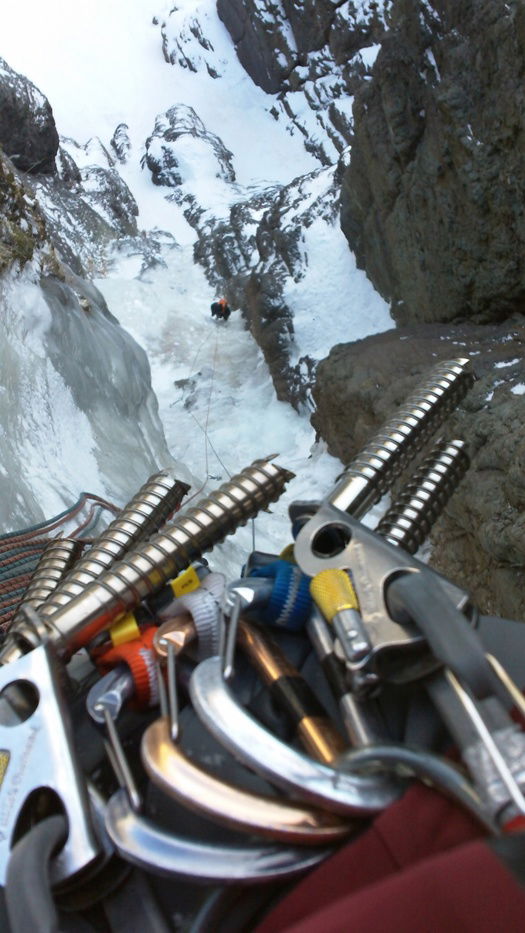 Jeff following pitch 2.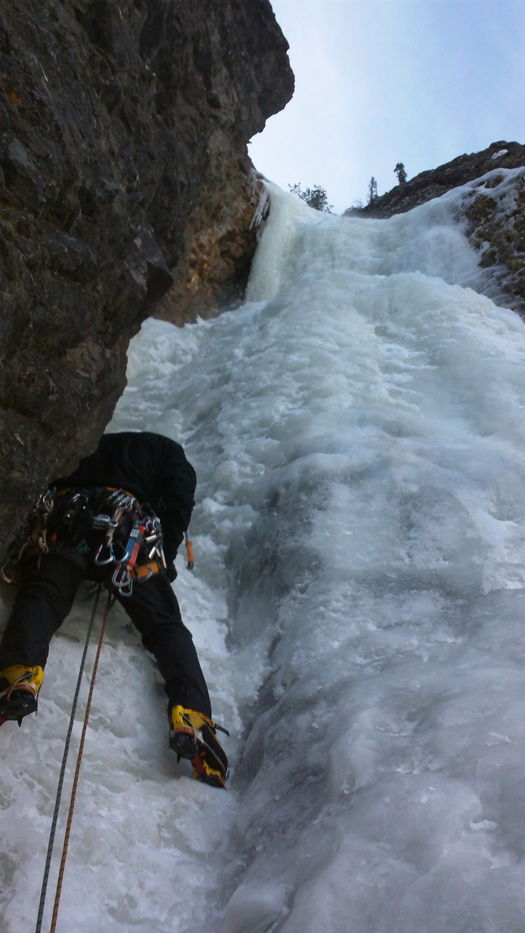 Jeff leading pitch 3.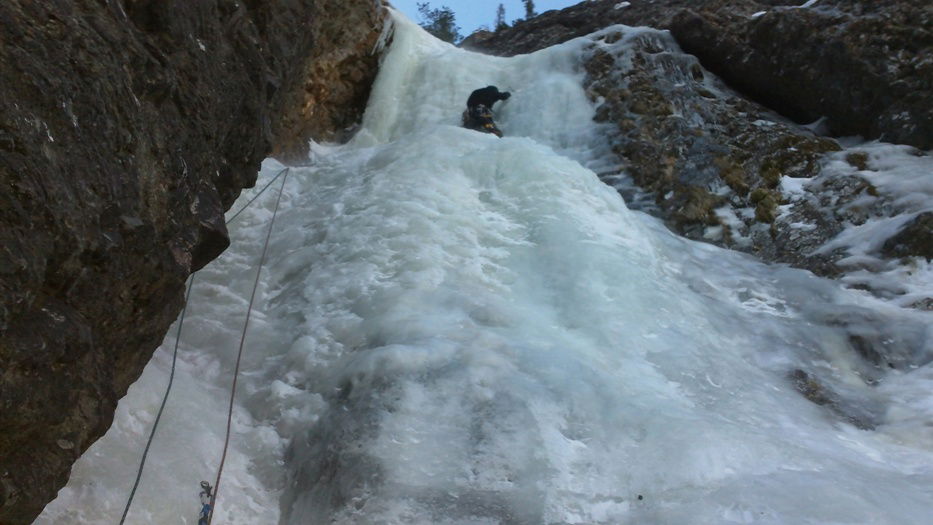 Jeff leading pitch 3.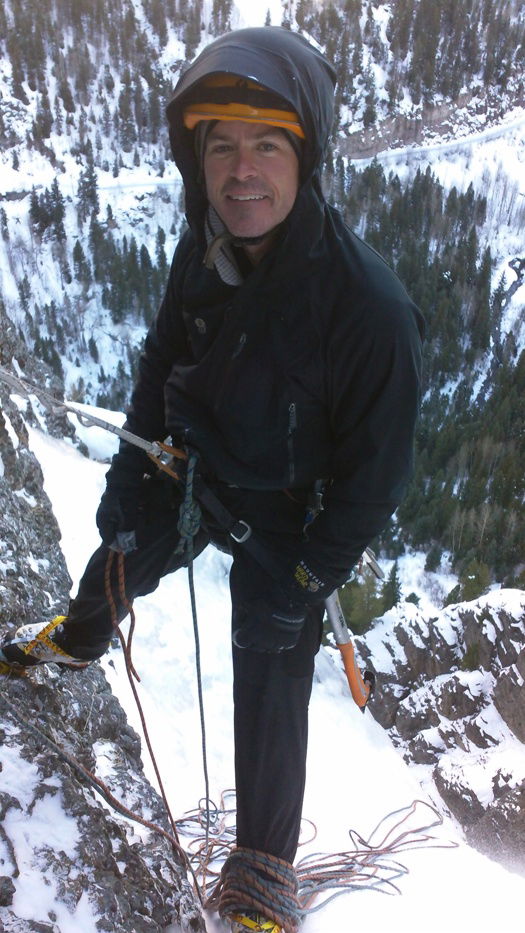 Jeff at the top of the climb.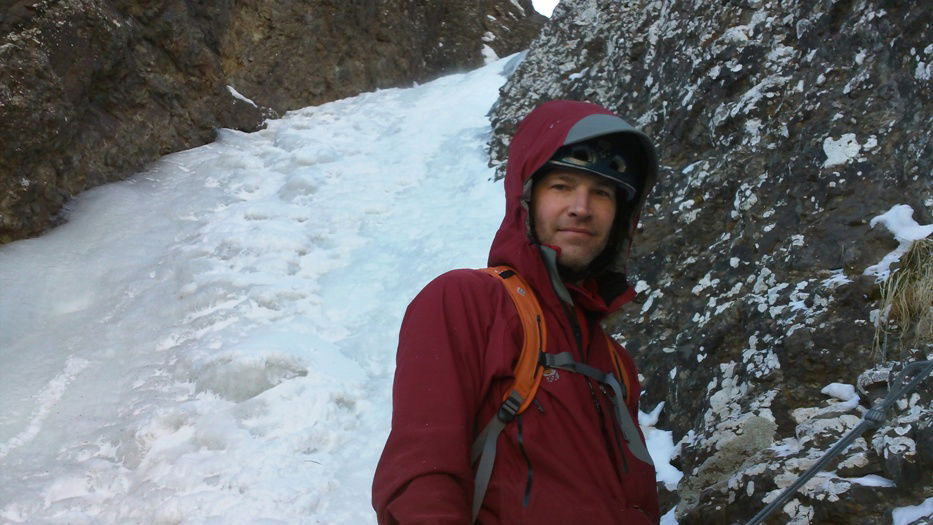 James at the top of the climb.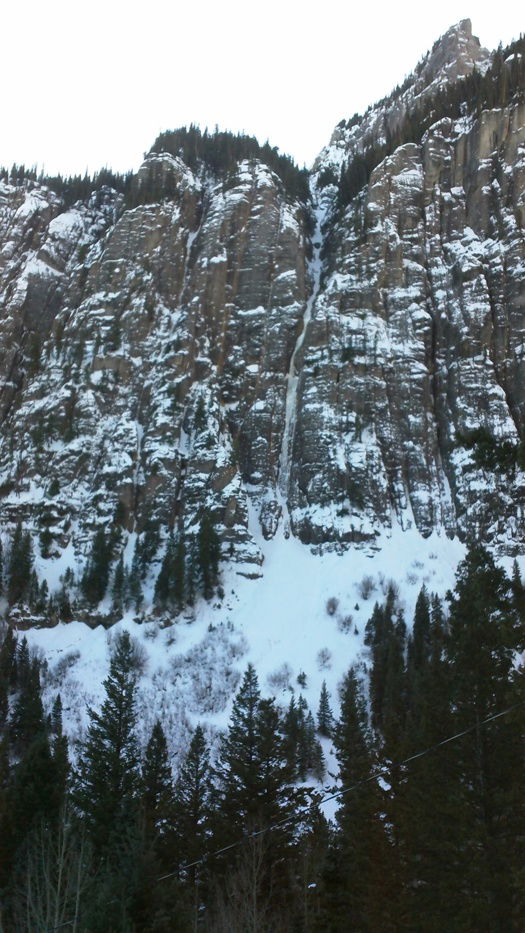 The Ribbon