Statistics
Date - 12/16/2011
Elevation - 10,800'
Route - The Crypt
Miles - 4.0
Elevation Gain - 1,800'
ACME Mapper - Link
CalTopo - Link
Description
John and I left Denver, Colorado, around 4:15 so that we would get through the Rocky Mountain National Park entrance before 6:00 and avoid the fee. The drive went quickly with good conversation and fresh Del Taco burritos. We were hiking from the Glacier Gorge Trailhead parking lot at 6:15 and made short work of the approach hike to The Loch and our ultimate destination, The Crypt. After 1 hour and 25 minutes of hiking on perfect trail conditions and a relatively good boot pack to the ice, we found ourselves at the base of the route wondering if we could pull it off. We refueled with a snack and Red Bull before finally gearing up and preparing for the climb.
I led out on the far left side of the flow up steep but manageable ice for my leading ability. I hung out in a cave for a while with a no hands rest to shake out the arms and prepare for the crux. I had to make a somewhat awkward traverse to the right to get to the base of the crux of the line we climbed. I started up and placed a screw from a semi-hanging stance after several moves. I quickly continued climbing after clipping the draw rather than relaxing and shaking out after getting the pro in. As a result, I started to get pumped out after two moves and had to retreat back down to my gear and hang from the screw before continuing. I regained my composure, finished the climb, and built an anchor around a tree at the top of the route.
After rappelling back down to John, we each made several laps on top rope on the ice and had a great morning of climbing. We spent most of the morning in the sun and climbed in only two or three light clothing layers. At breaks between climbing, we enjoyed the views and couldn't believe what a beautiful day it was turning out to be. We had our fill of climbing and beat the ice into submission by 11:30, so we packed up and hiked back to the trailhead. We enjoyed a beer and some cookies John recently made before driving back home by 3:00.
Photos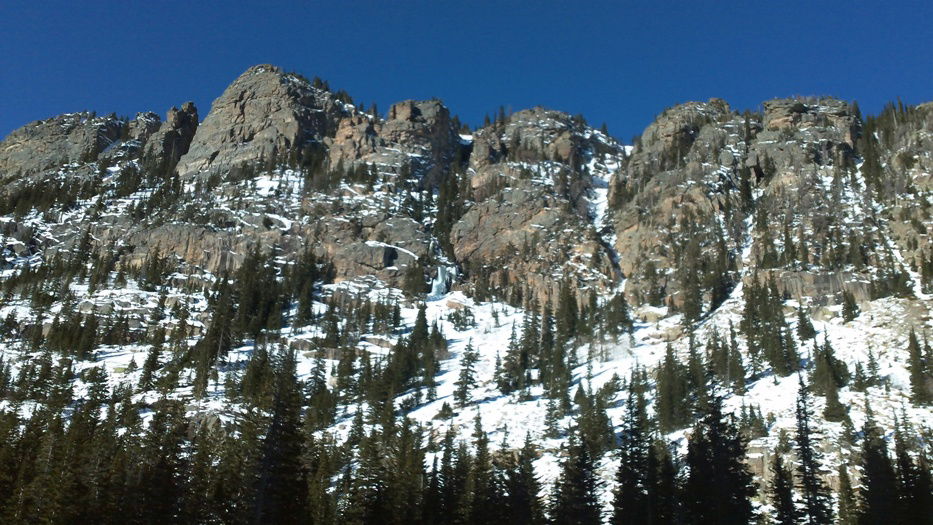 The Crypt is located above The Loch on the north side.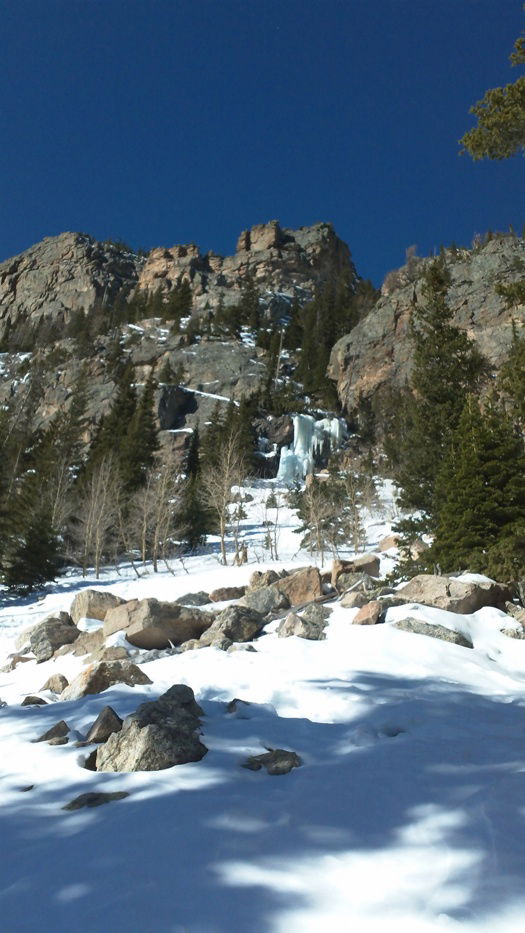 Approach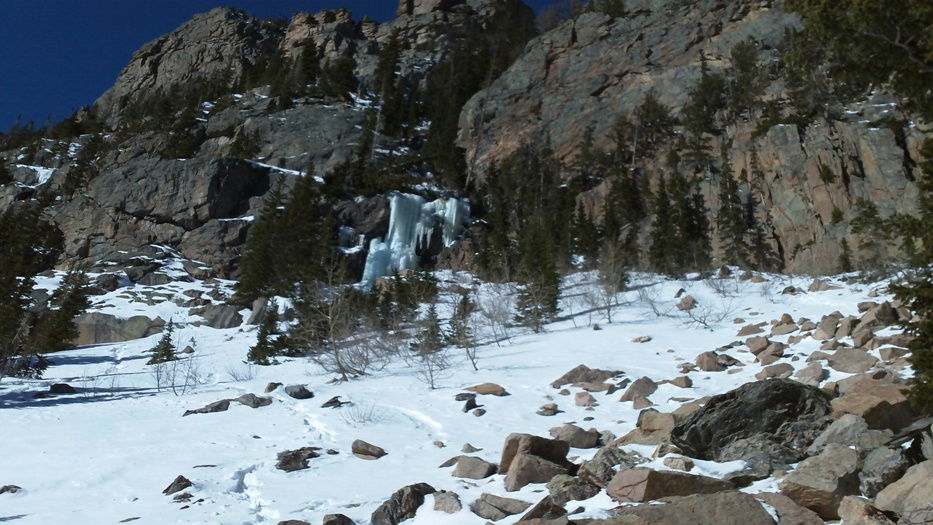 Approach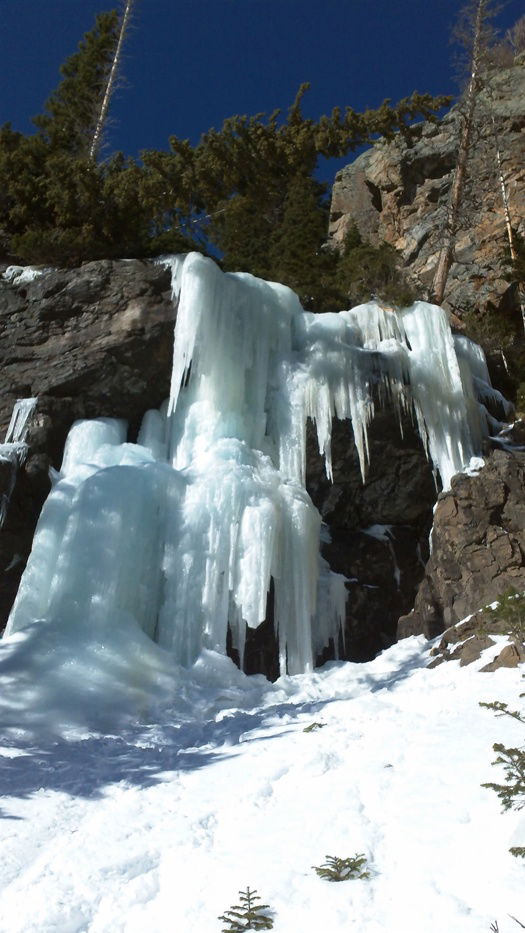 The Crypt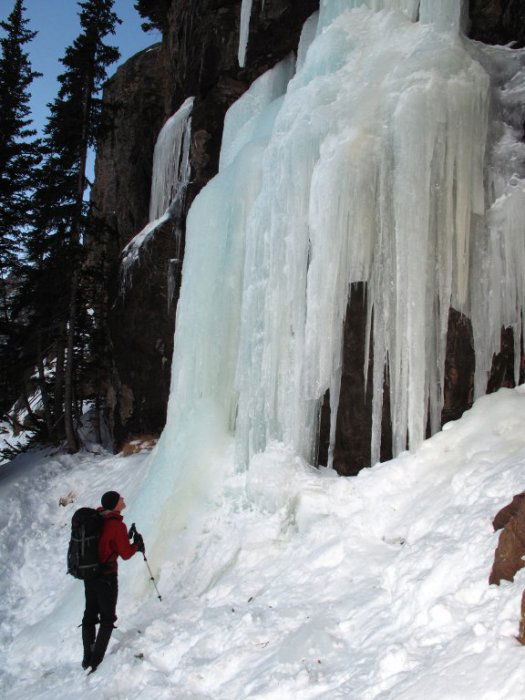 The Crypt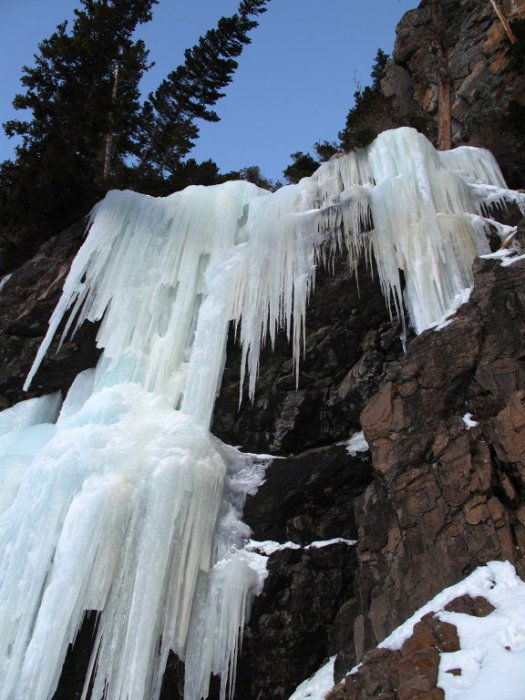 The Crypt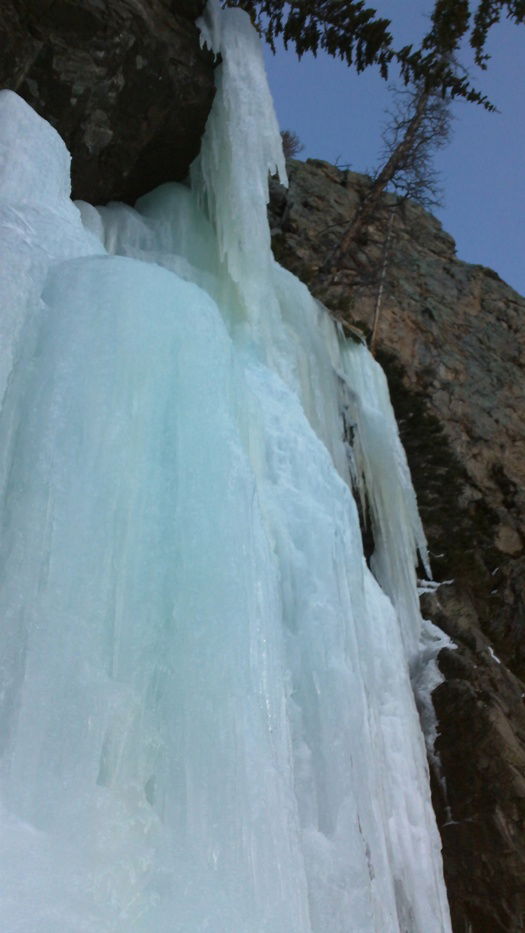 The Crypt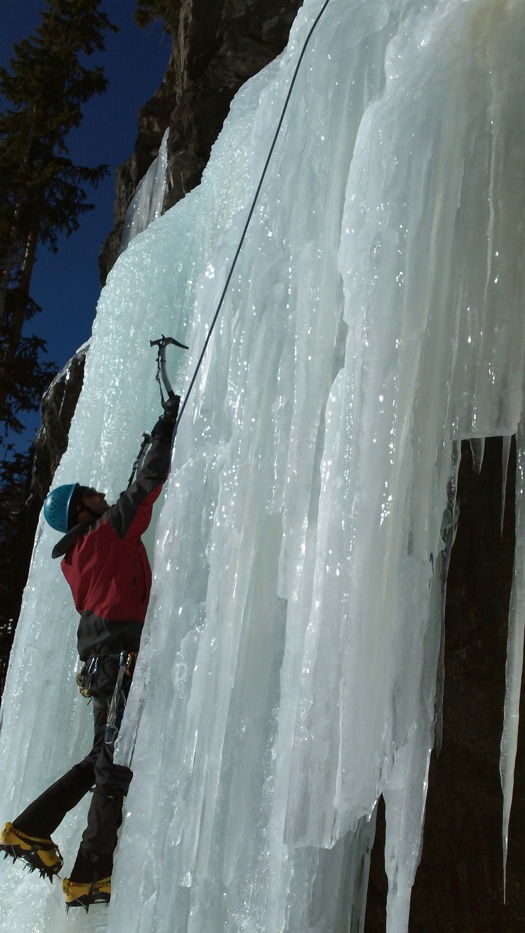 John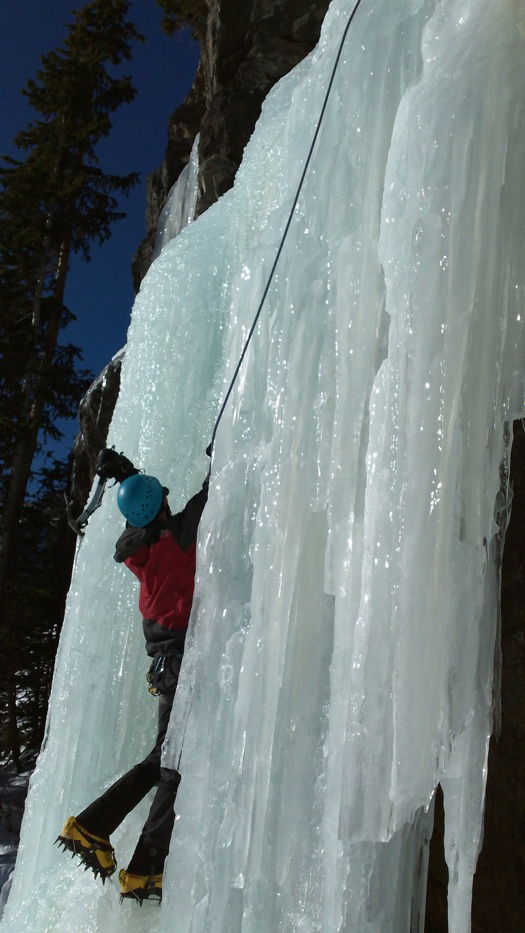 John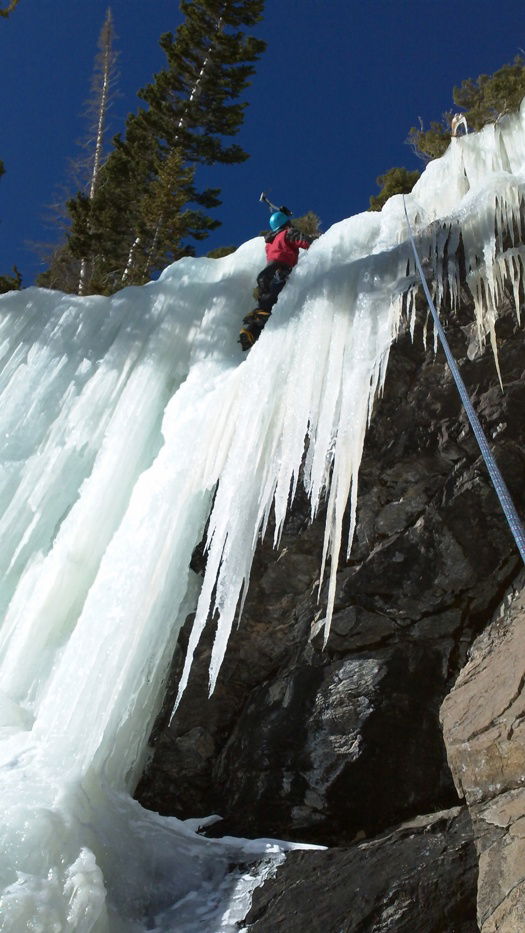 John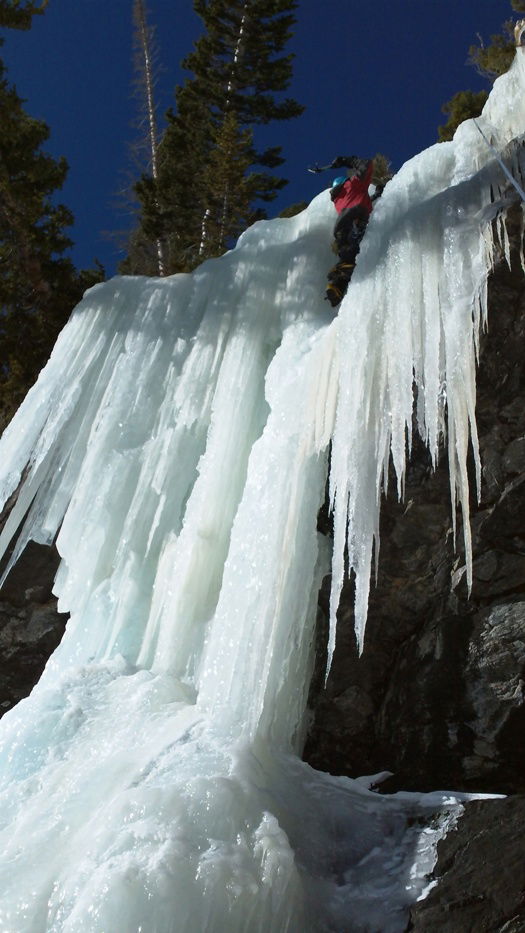 John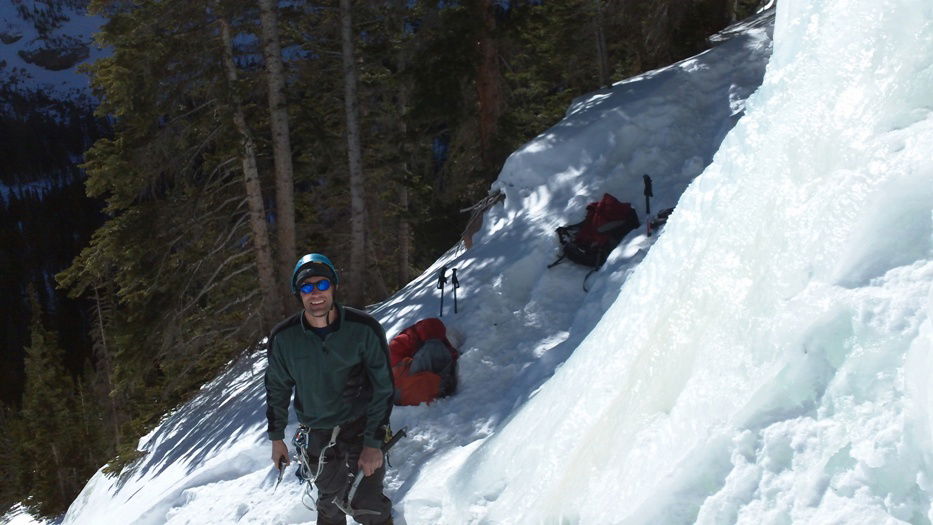 John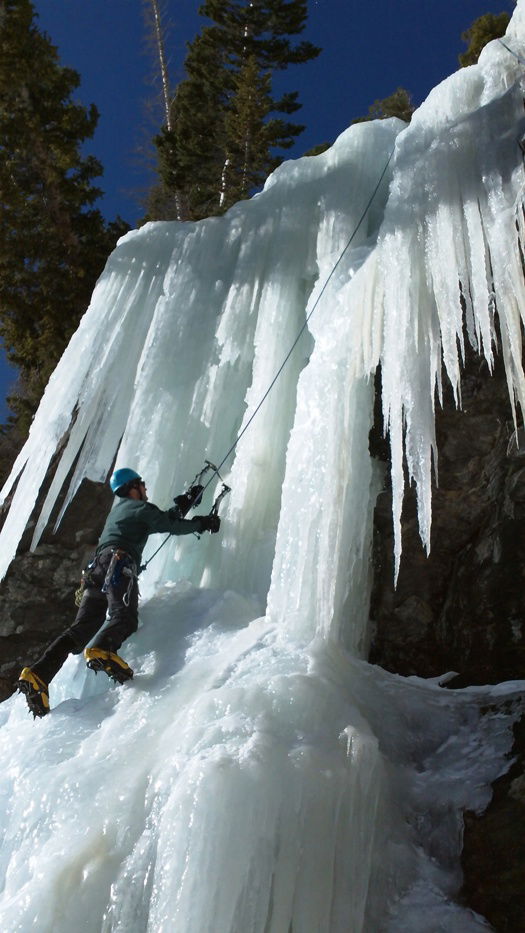 John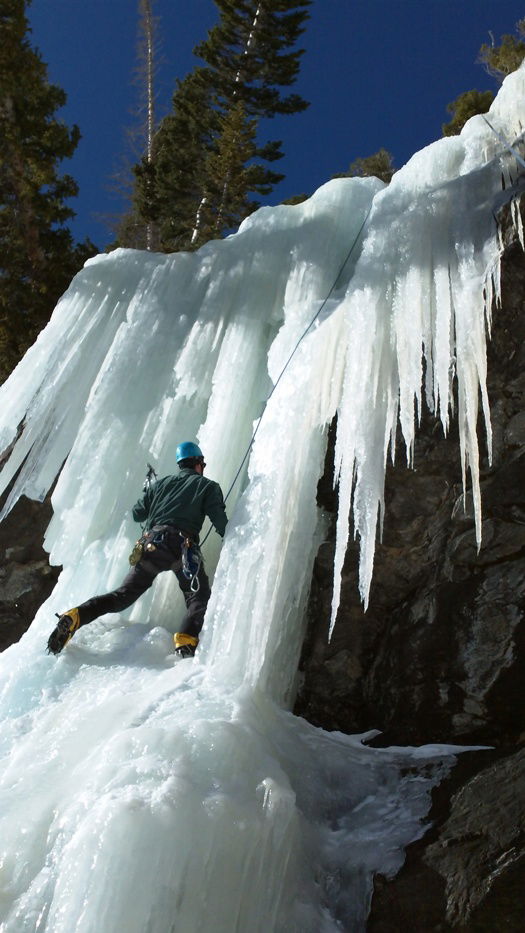 John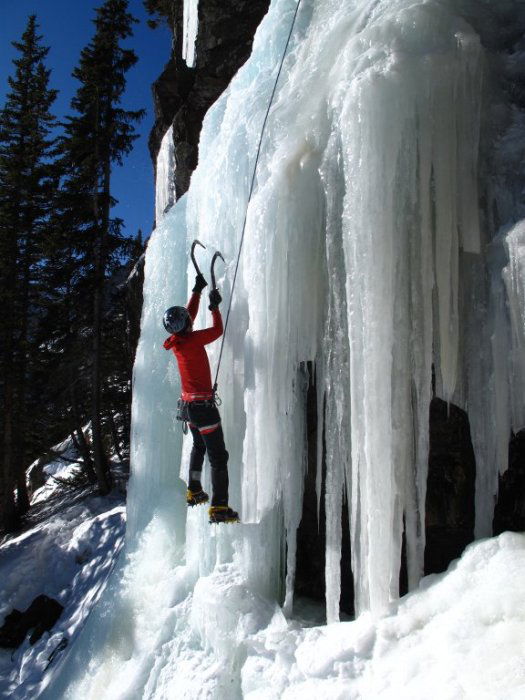 James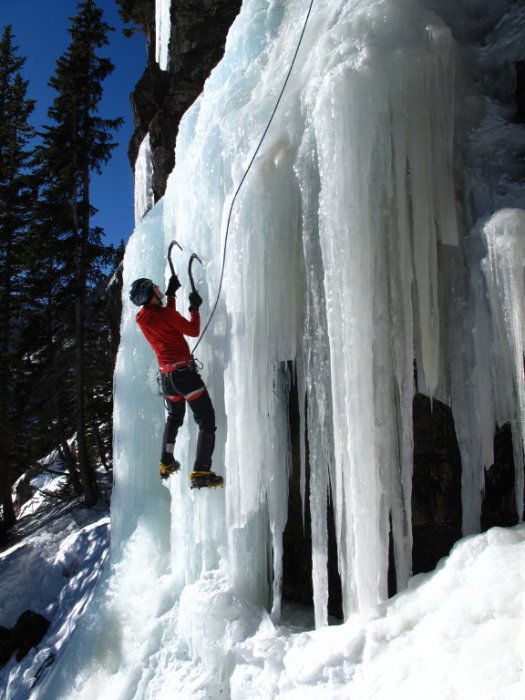 James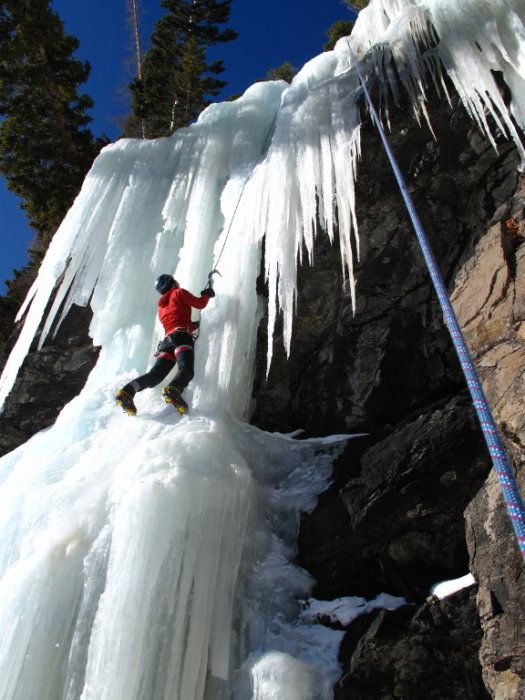 James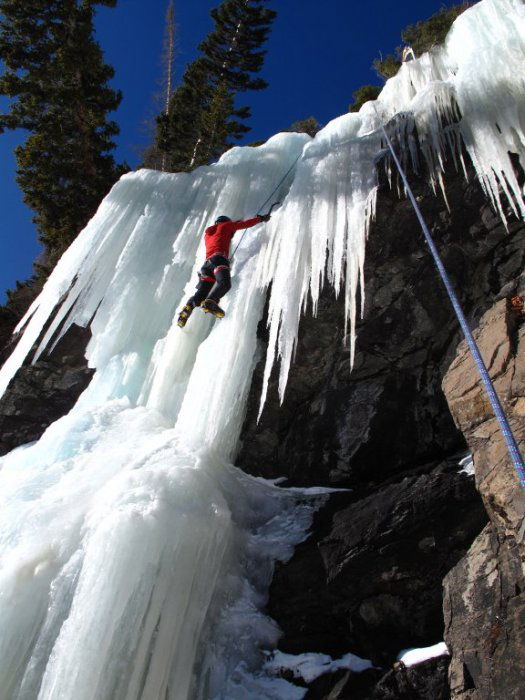 James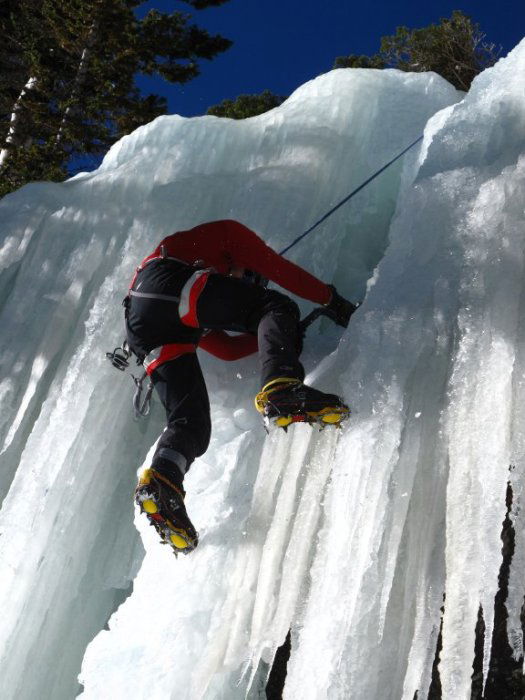 James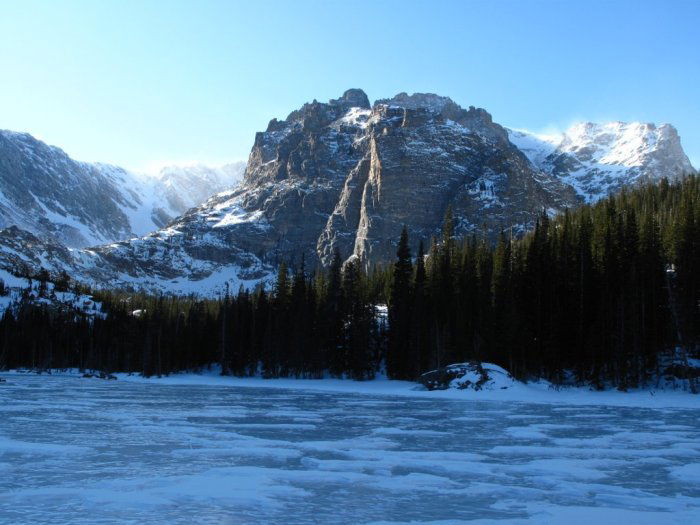 The Loch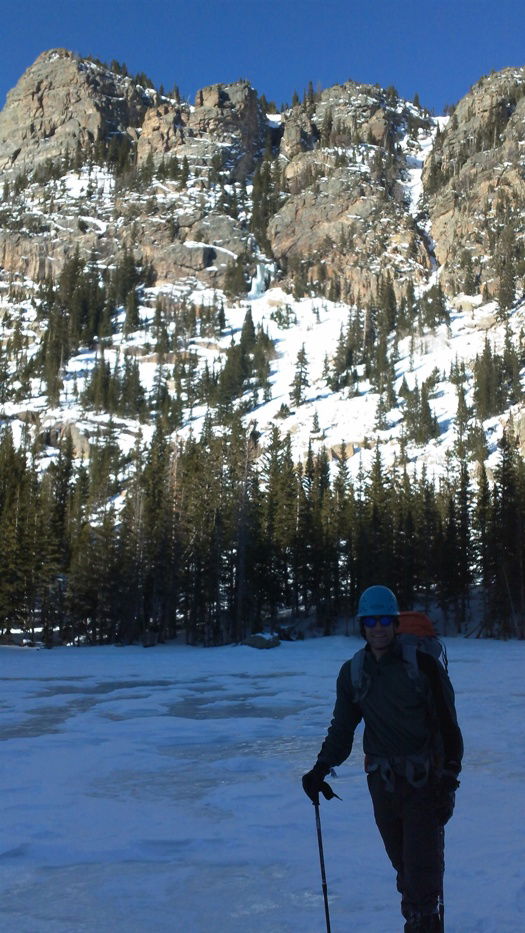 John and The Crypt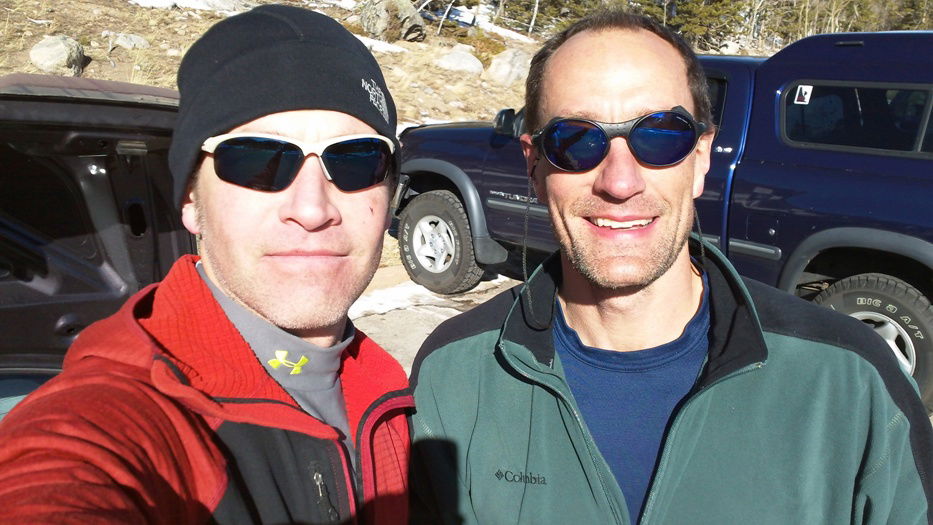 James and John