Statistics
Date - 06/19/2011
Elevation - 13,950'
Route - North Couloir
Miles - 7.0
Elevation Gain - 2,780'
ACME Mapper - Link
CalTopo - Link
Description
Brian and I left the park and ride at 4:00 and made our way south of Breckenridge, Colorado, to hike up to Pacific Peak in the Ten-Mile/Mosquito Mountain Range. We started hiking around 6:00 with varying trail conditions. There was packed snow from previous hikers, a clear trail at times, running water, and mud. As we got farther into the basin by Mohawk Lakes, the snow became consistent and we experienced a bit of post-holing around the edges of the snow fields. We worked our way to the west and the base of the beginning of the North Couloir on Pacific Peak.
We geared up and started climbing under the ominous cornice that exists well into the summer. The snow on the apron of the couloir was softer than expected and we kicked relatively deep steps that occasionally blew out. Fortunately, as we passed a large rock pinnacle and turned left the snow became much more firm and excellent for climbing. We continued taking turned kicking steps up the North Couloir on moderately steep snow to a small notch just below the summit of Pacific Peak. We topped out and enjoyed the views on the top of the mountain as we refueled and hydrated. The descent included one of the best glissades either of us have had off the east ridge of Pacific down to Lake 12391.
Photos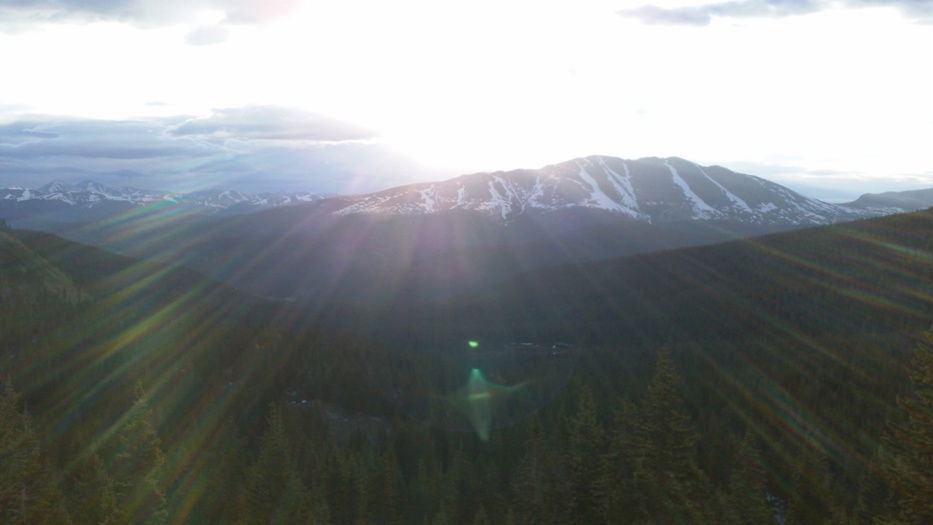 Sunrise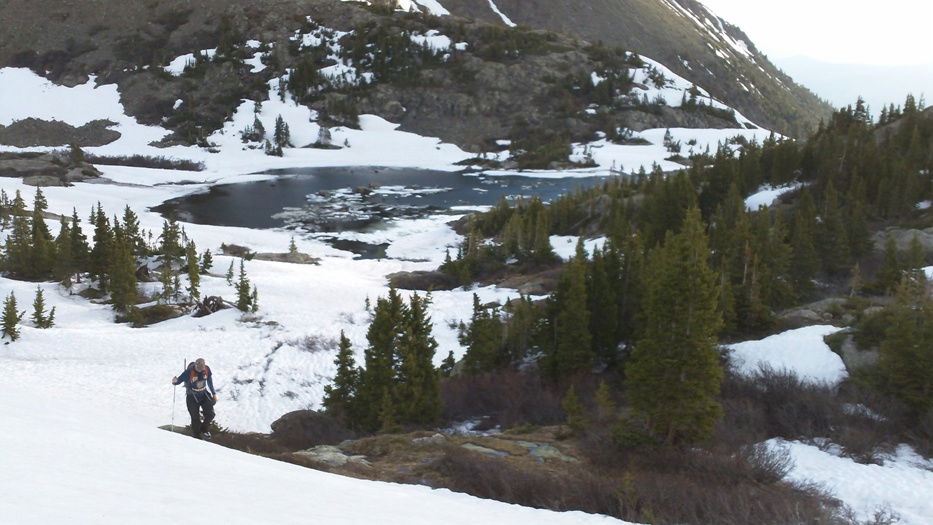 Approach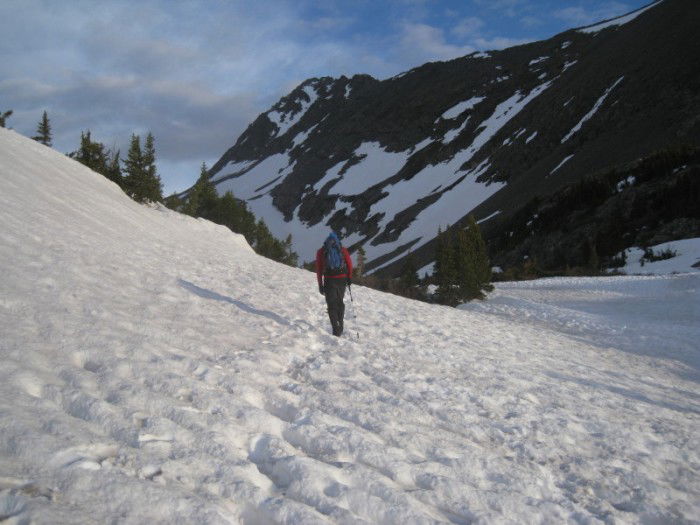 Approach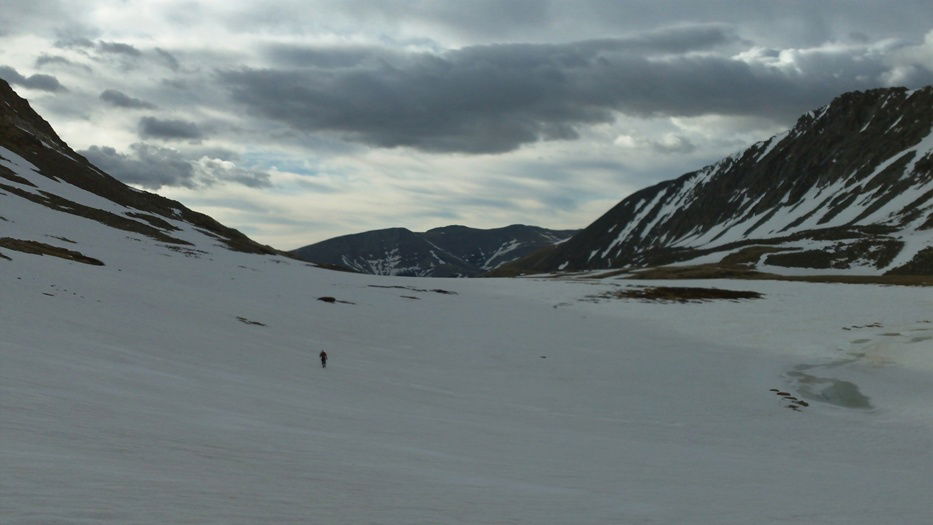 Approach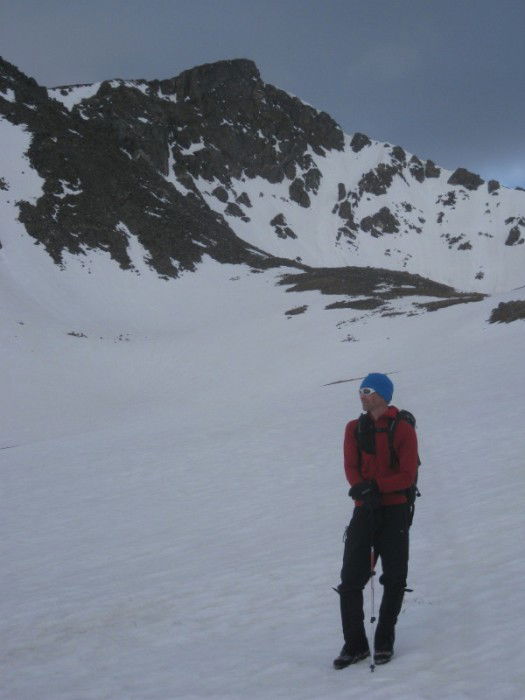 Approach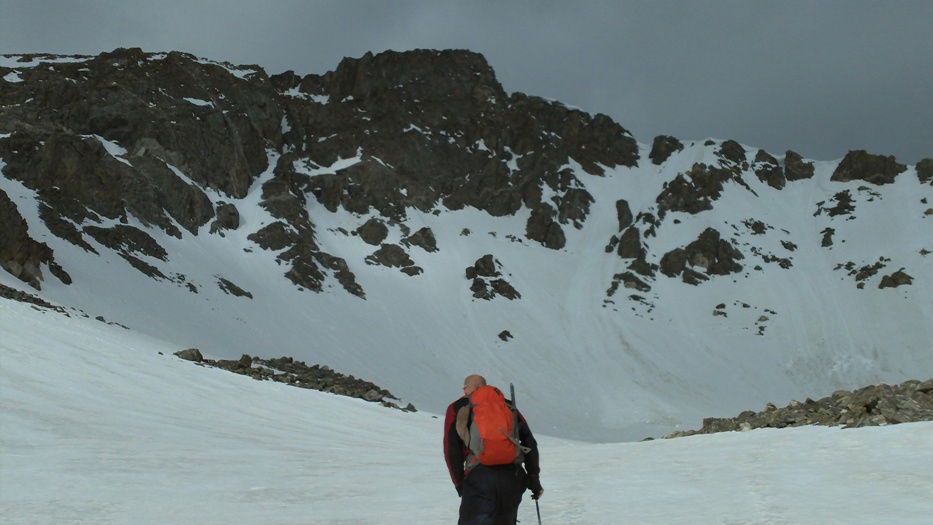 Approach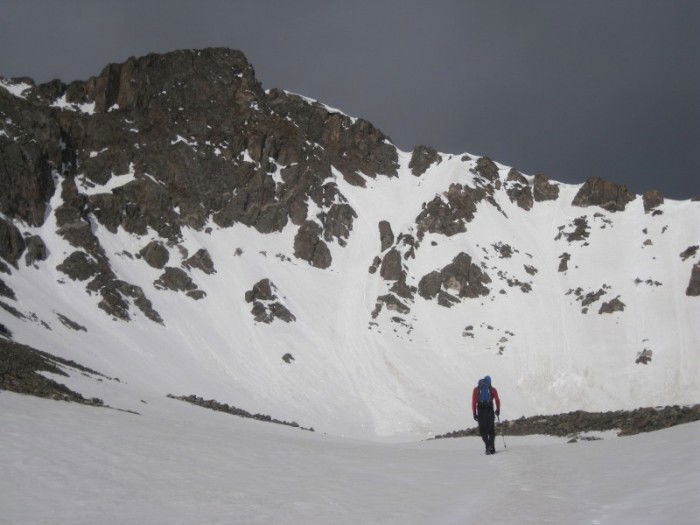 Approach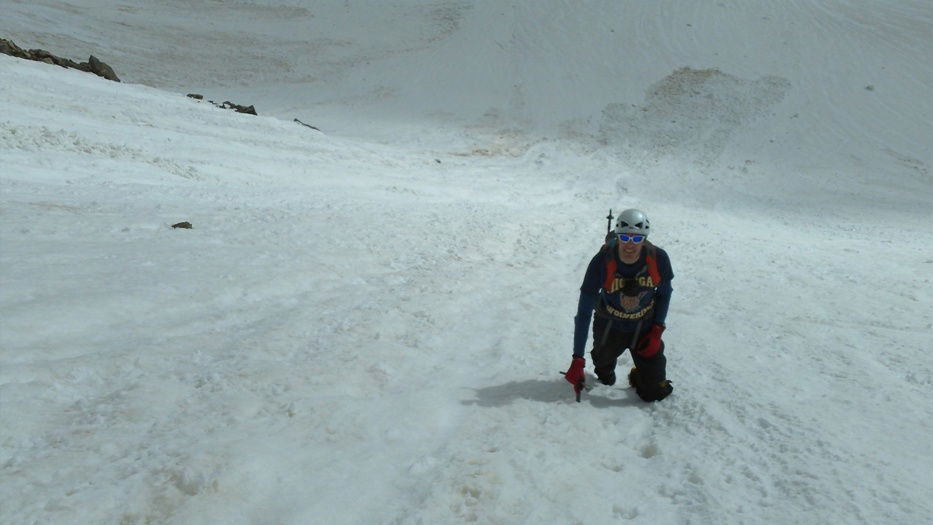 Snow Climbing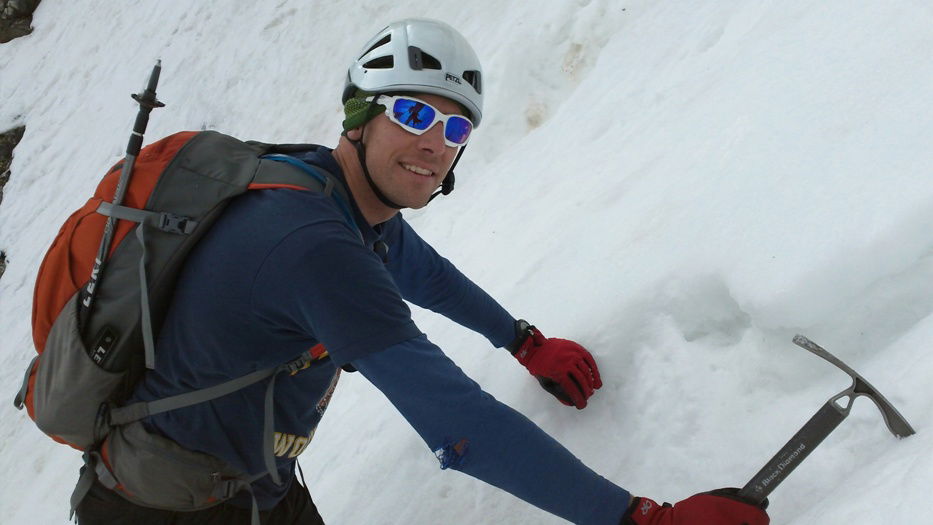 Brian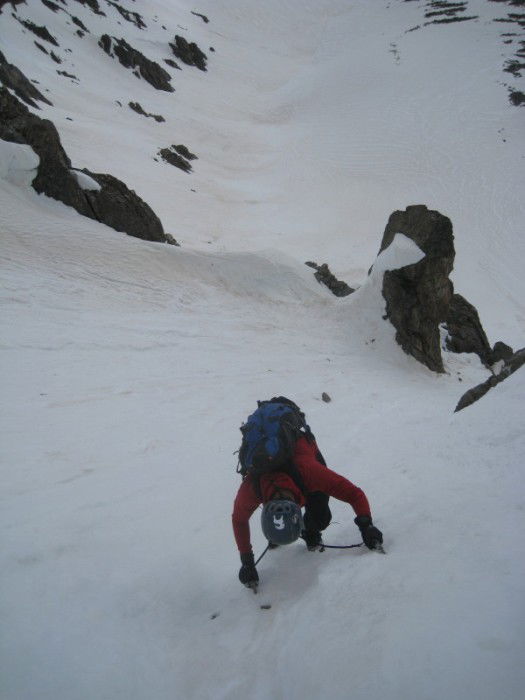 James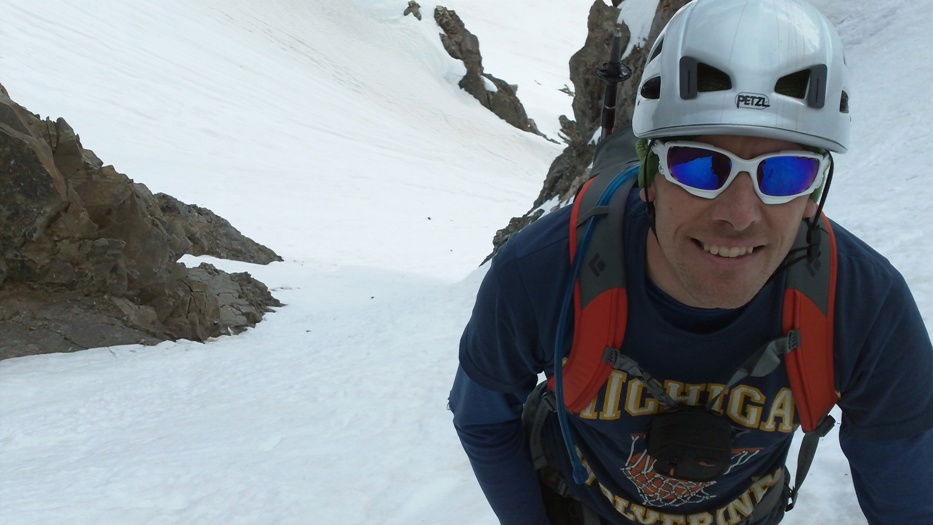 Brian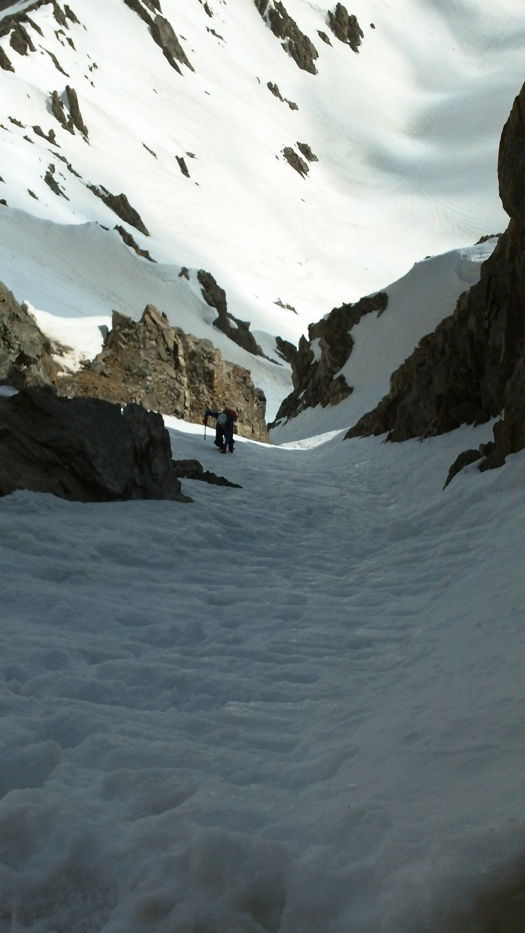 Brian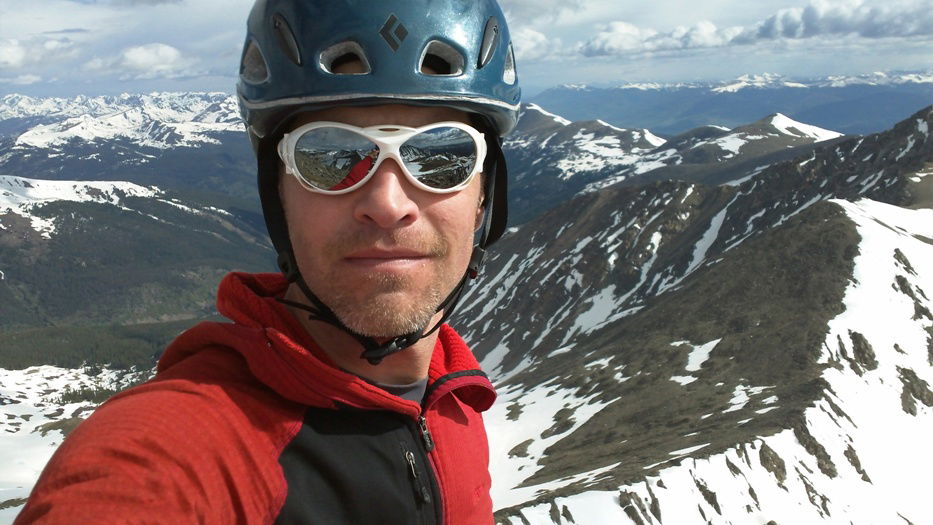 Summit Photo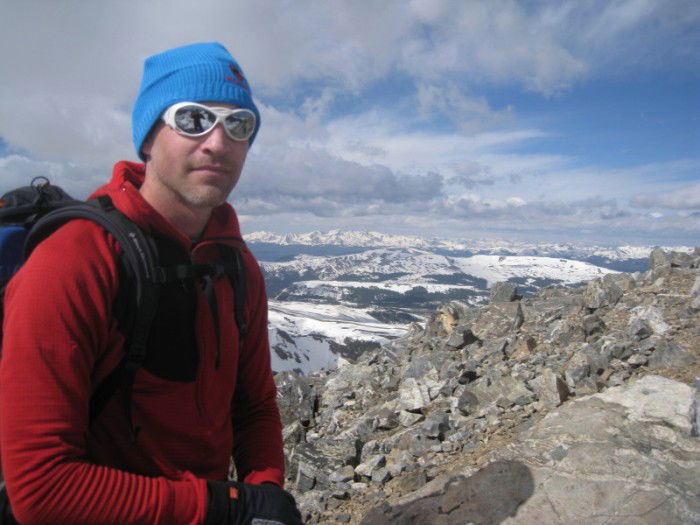 Views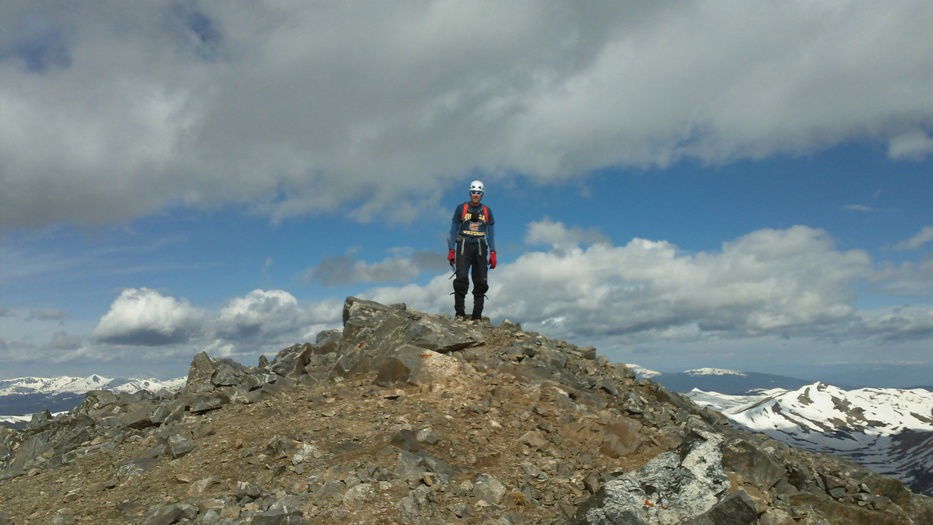 Brian on the summit of Pacific Peak.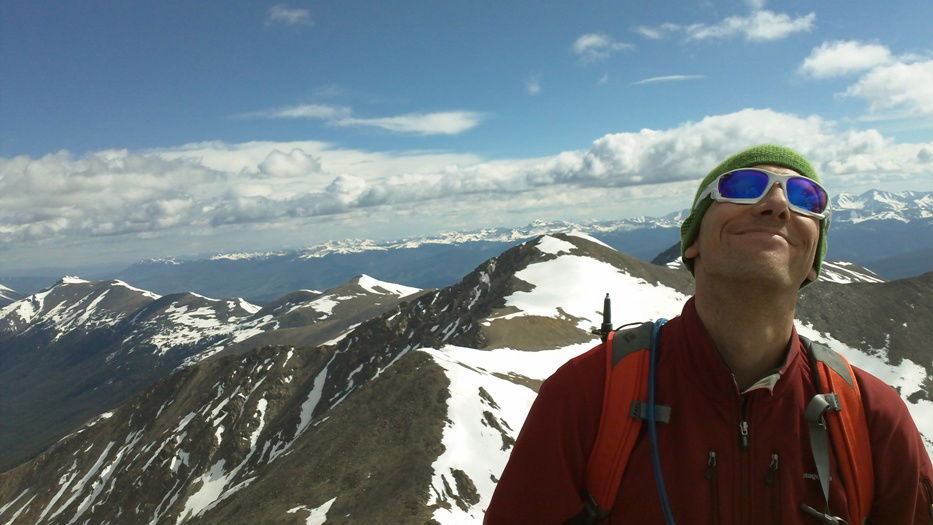 Brian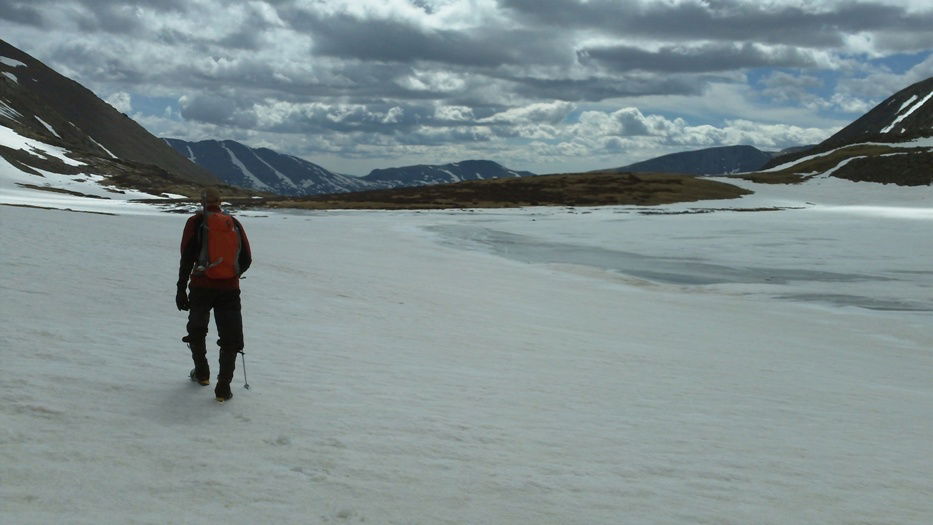 Descent