Statistics
Date - 06/10/2011
Elevation - 13,281'
Route - Martha Couloir
Miles - 8.0
Elevation Gain - 3,940'
ACME Mapper - Link
CalTopo - Link
Description
Kevin and I left Denver, Colorado, around 1:30 and were hiking up the Longs Peak Trail at 3:20. Having back to back alpine days was challenging for me. Kevin let me sleep for most of the drive, but brought me back from the dead when he started to play the soothing sounds of Alice In Chains. It had been a clear night, so when we ran into constant snow after Goblin Forrest the snow was solid. The approach the base of Martha Couloir on Mount Lady Washington went relatively quickly. I don't remember exactly, but we hiked to the base of the couloir in less than three hours.
After hearing reports from two sources that they had soloed the route the previous weekend, we half expected the same easier conditions. The initial apron of Martha was a straight forward snow climb until the route narrows. At this point, we encountered running water and a short section of ice. After getting past this section and entering the technical gully of the route, we built and anchor and decided it best to gear up. This was my third time up the climb, so Kevin took the sharp end of the rope and delicately led his way past a couple more mixed/ice sections to the base of the final ice step at the top of the route. He was able to get a couple of short screws in and also placed a nut before pulling the crux and bringing me up. Kevin did a great job leading the technical pitch placing good gear in appropriate locations and avoiding knocking a lot of snow and ice on his belayer.
We packed up the gear and finished the scramble to the summit of Mount Lady Washington where we hung out longer than usual. We took in the amazing views of the Longs Peak area, enjoyed the morning, and ate like kings. Kevin had packed in London broil, peppered salami, bread, and cheese. This mountain meal was definitely one of the best I've ever had and ranks right up there with the smoked salmon and crackers I had on the Loft several years ago with Jeff Shafer. We were able to catch a couple of short glissades down the northeast slopes of Mount Lady Washington back to the Longs Peak Trail. After removing a couple of layers, we finished the hike out counting each switchback as we made our way back to the trailhead.
Photos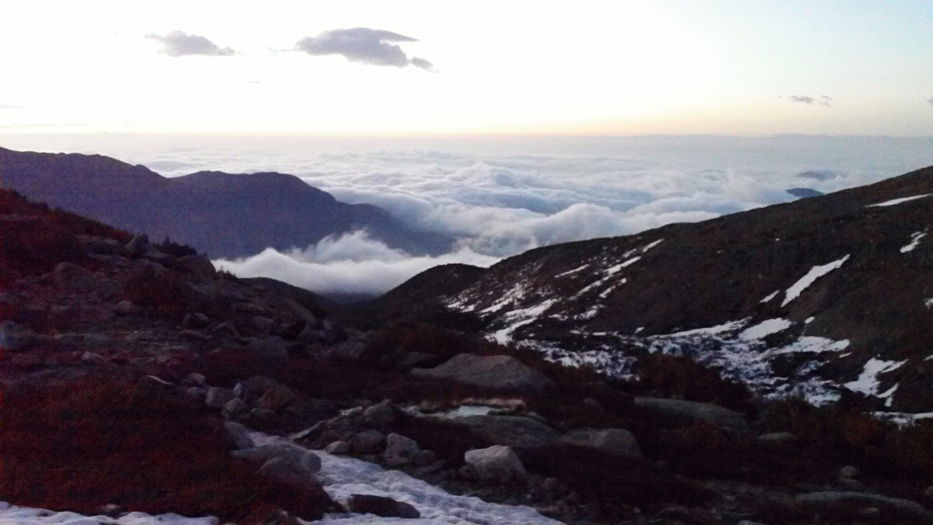 Views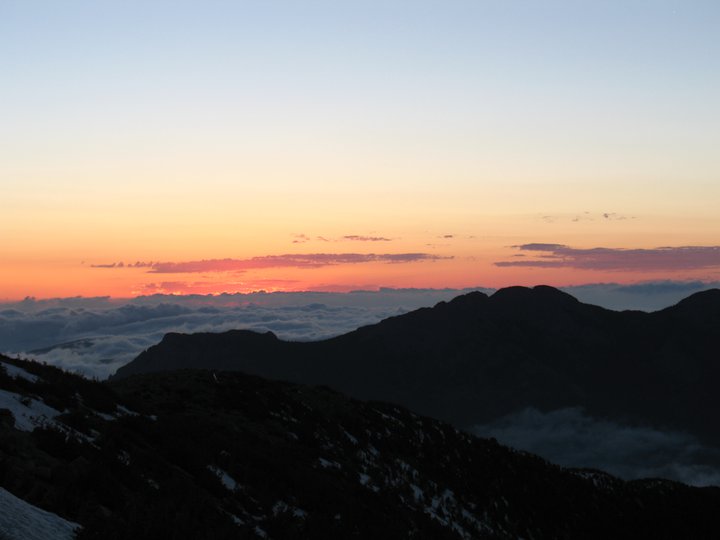 Sunrise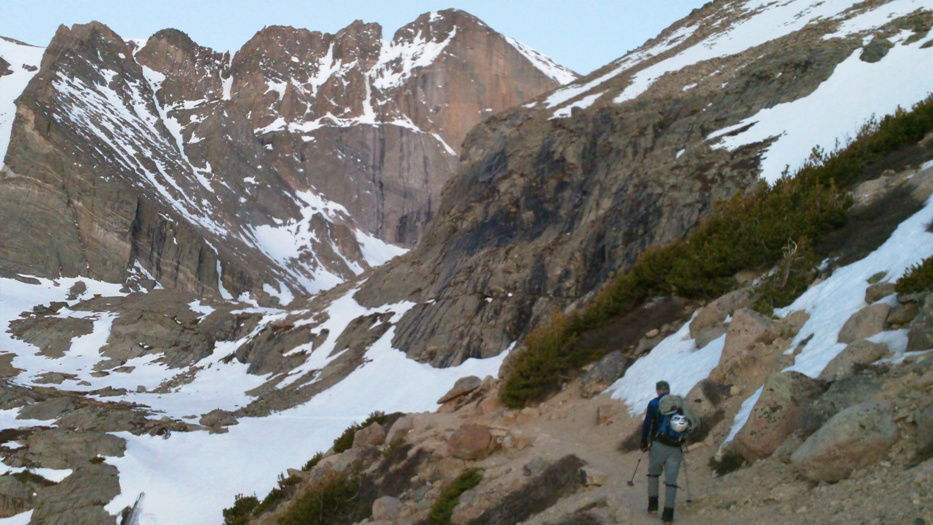 Approach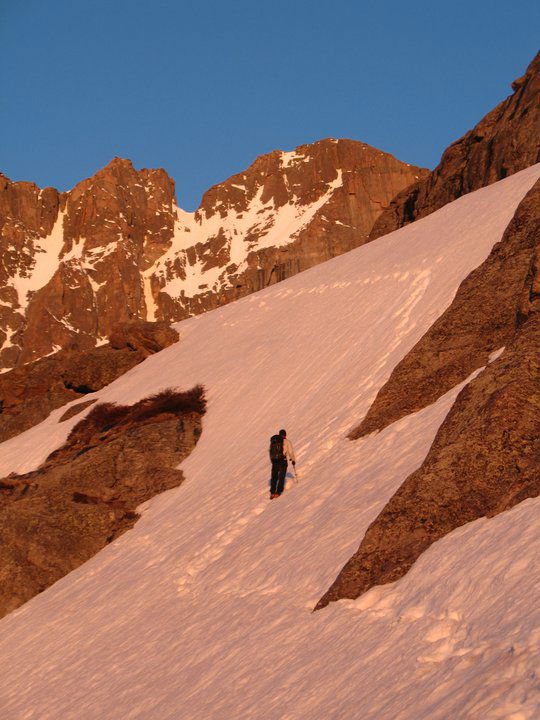 Approach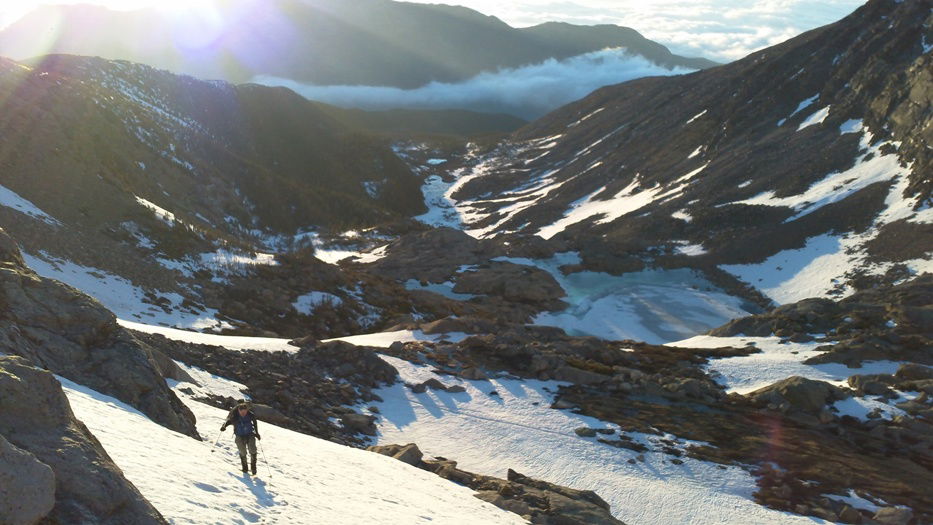 Approach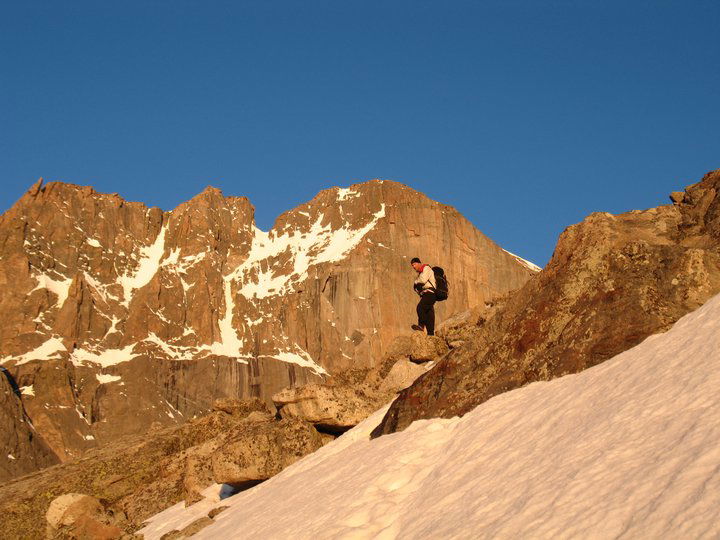 James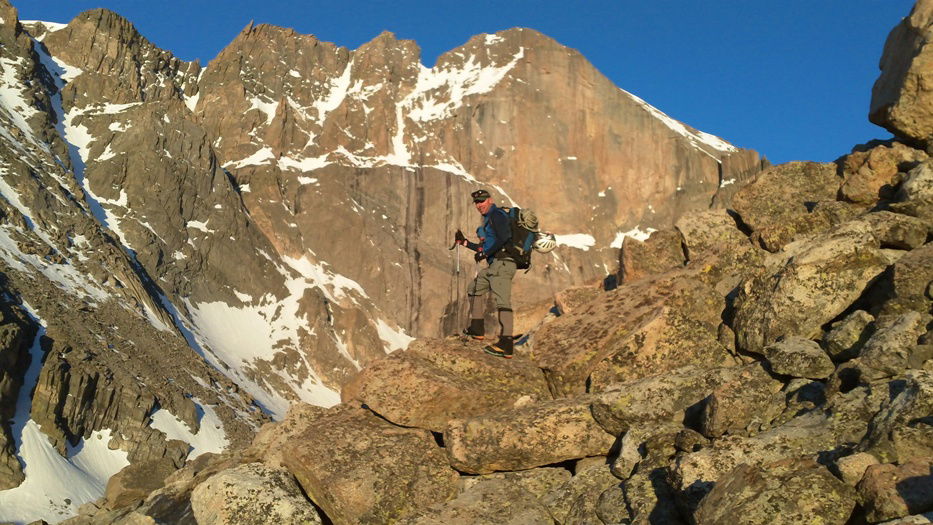 Kevin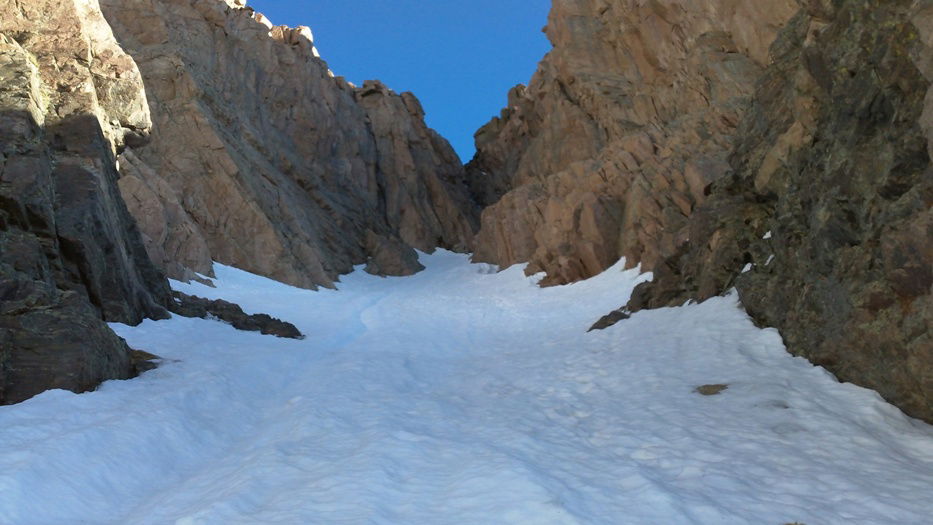 Martha Couloir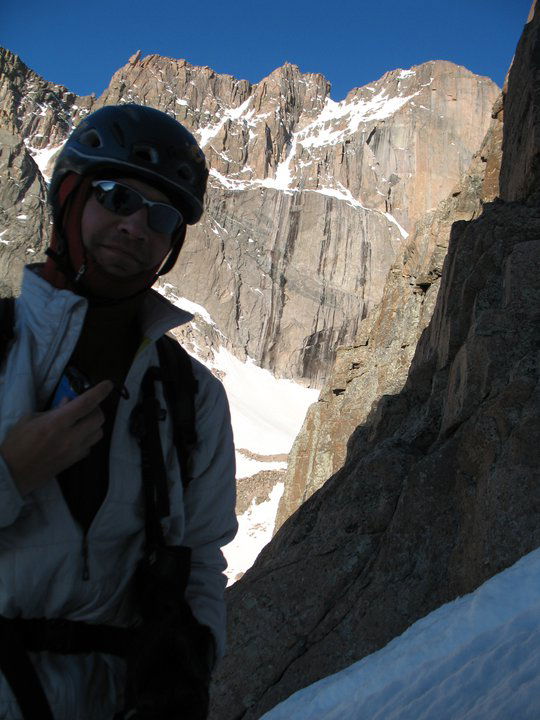 James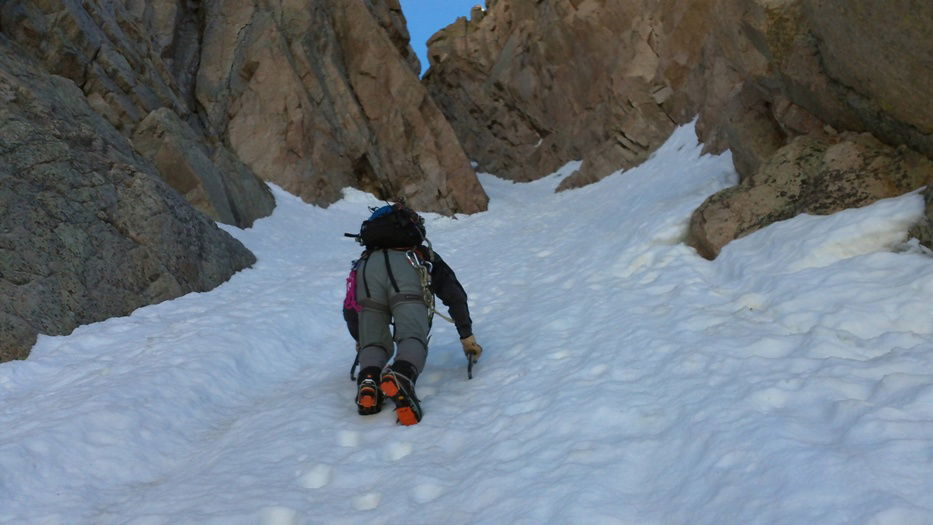 Kevin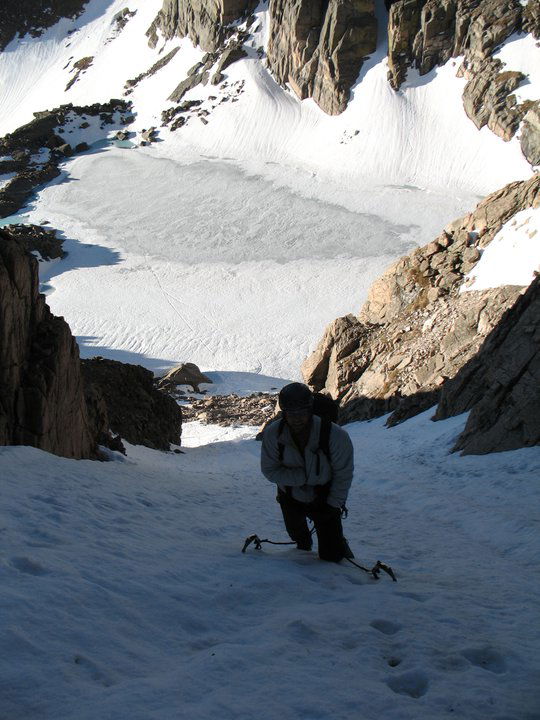 Chasm Lake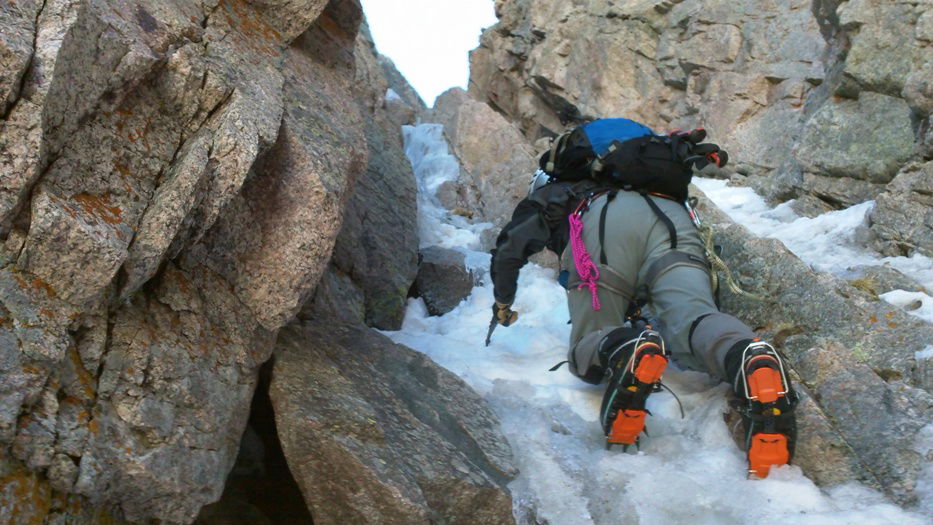 Kevin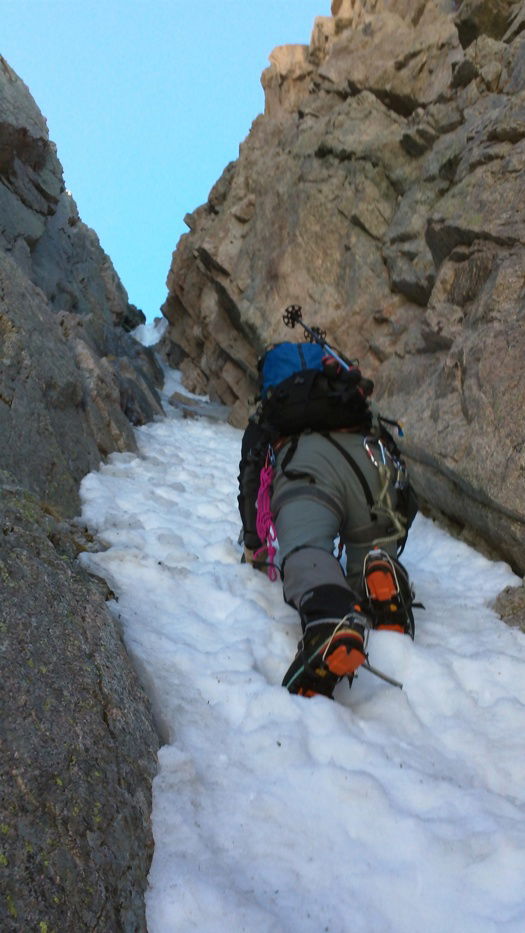 Kevin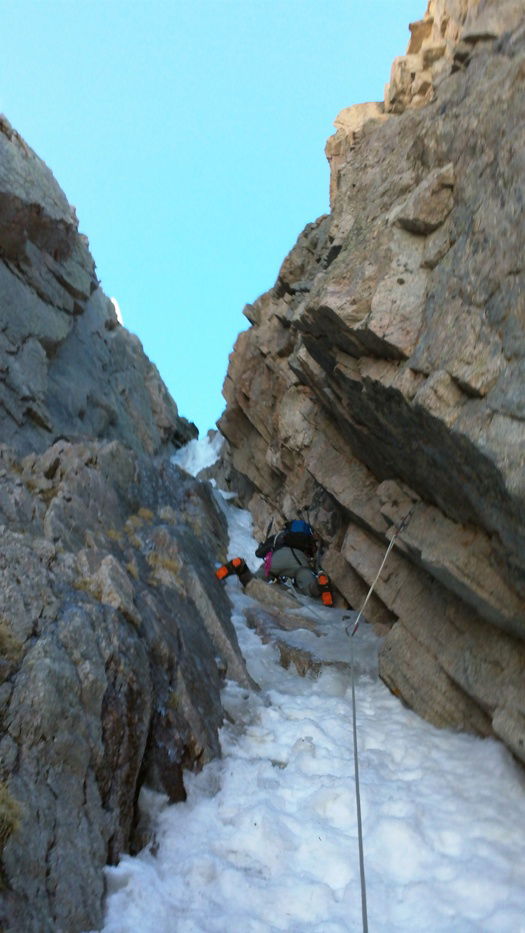 Kevin leading pitch 1.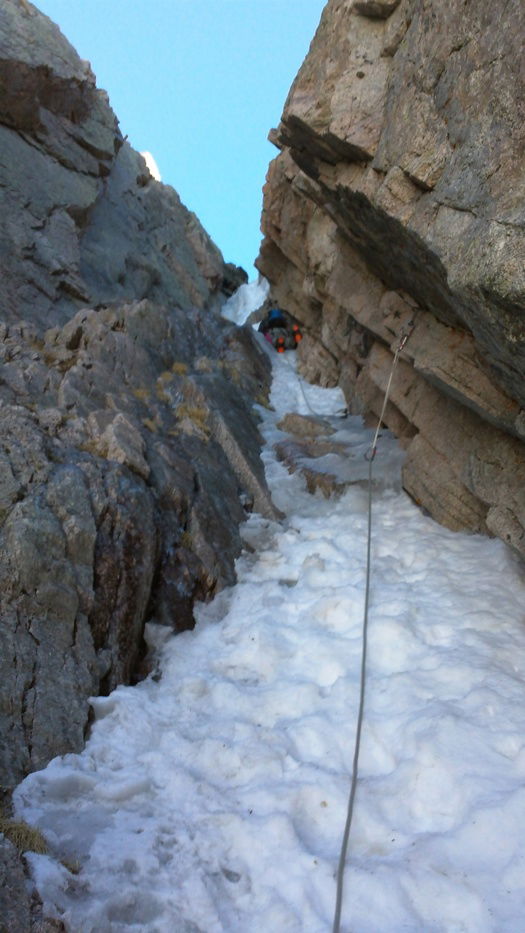 Kevin leading pitch 1.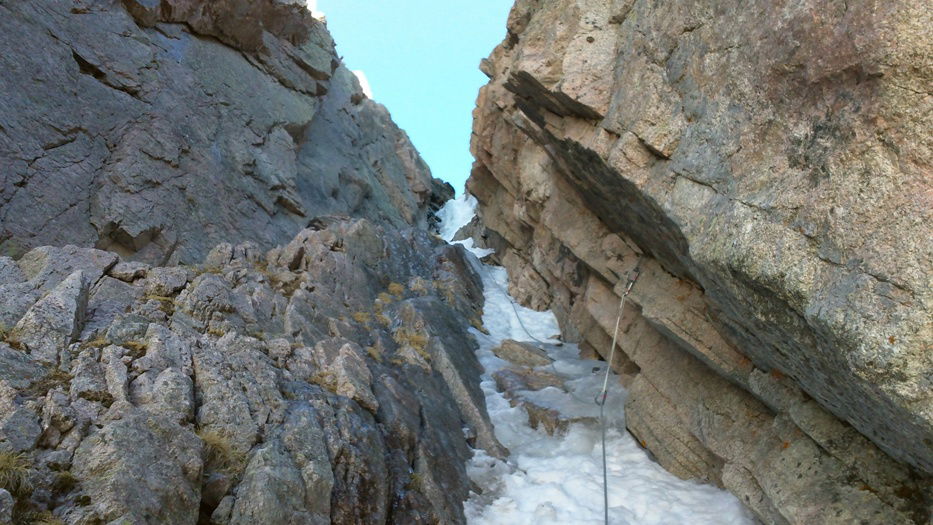 Kevin leading pitch 1.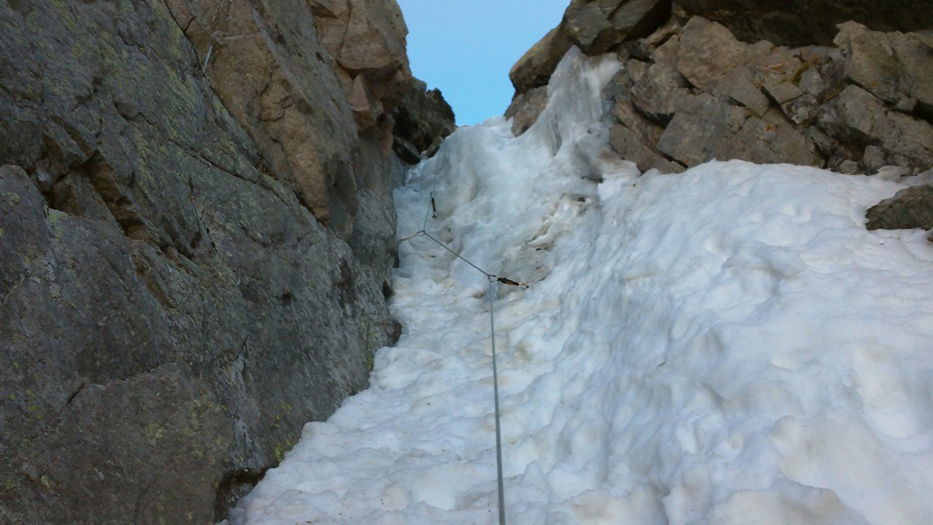 Pitch 2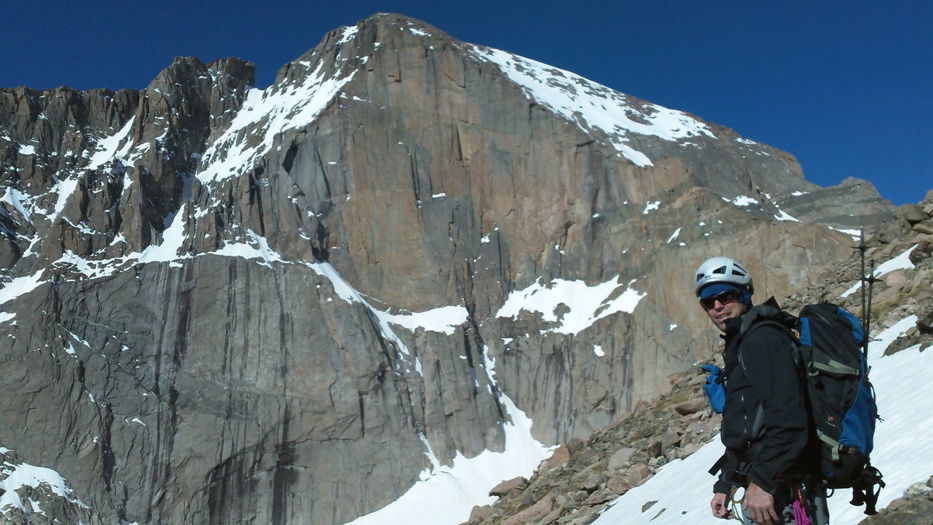 Kevin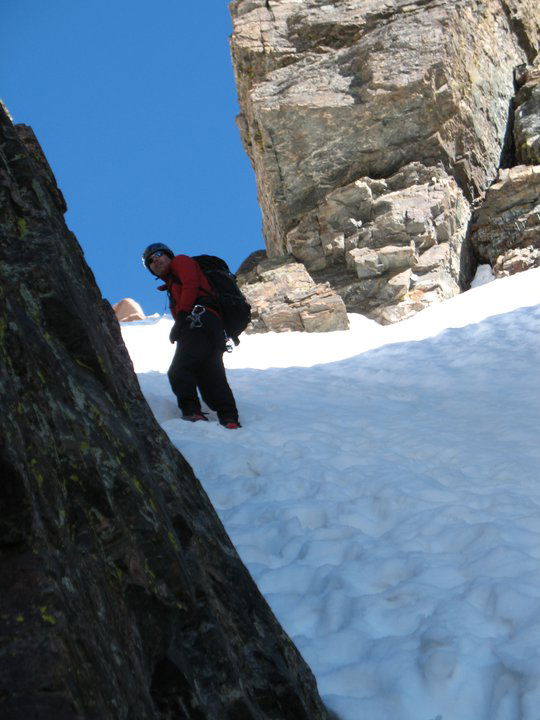 James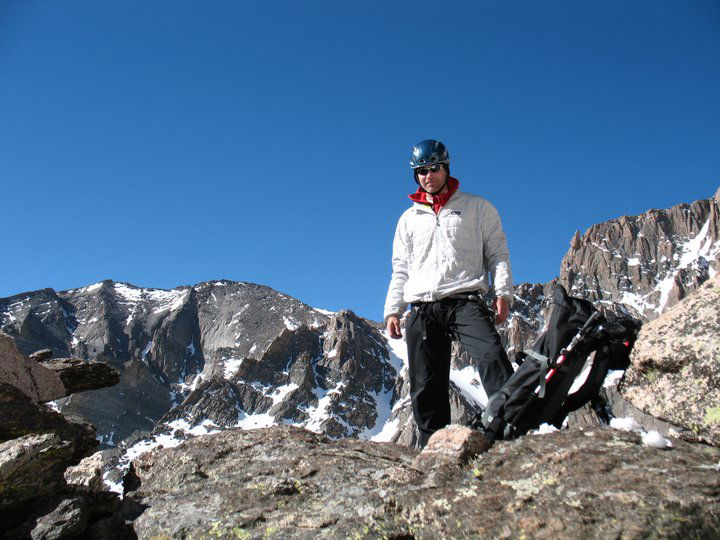 James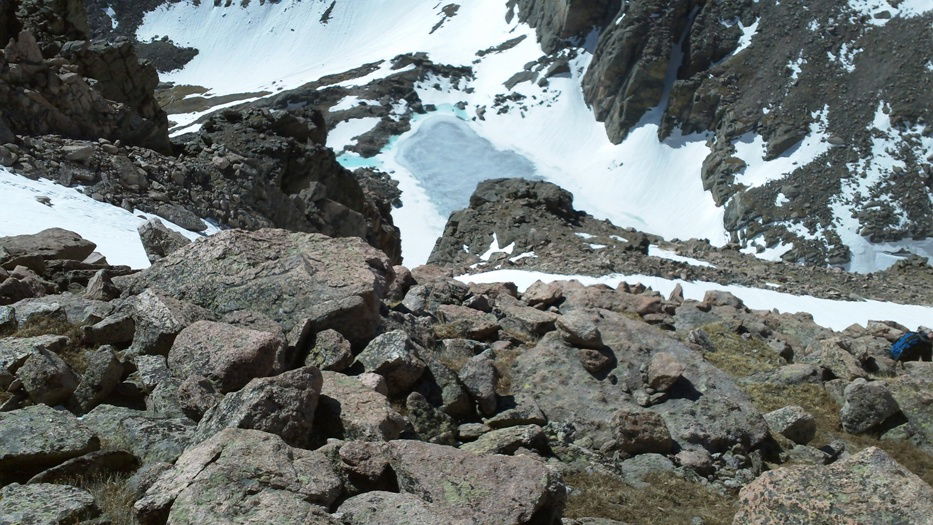 Chasm Lake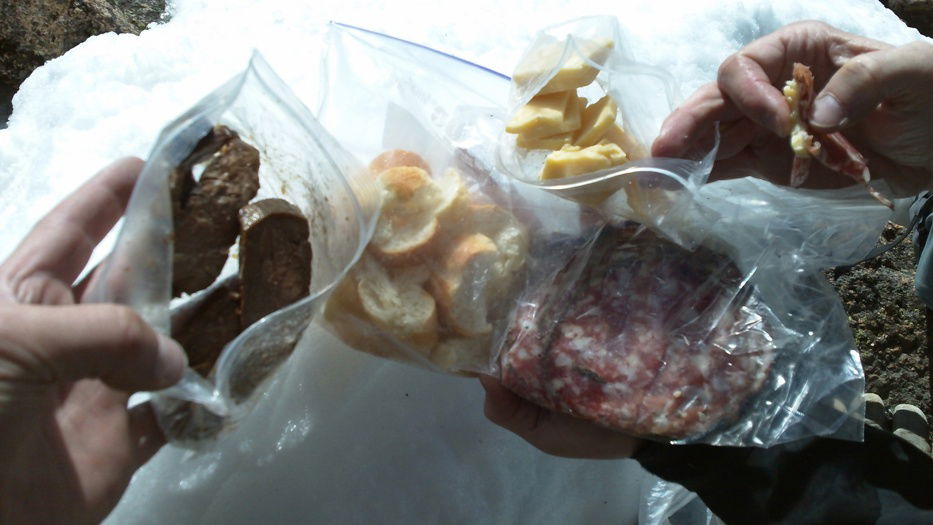 London Broil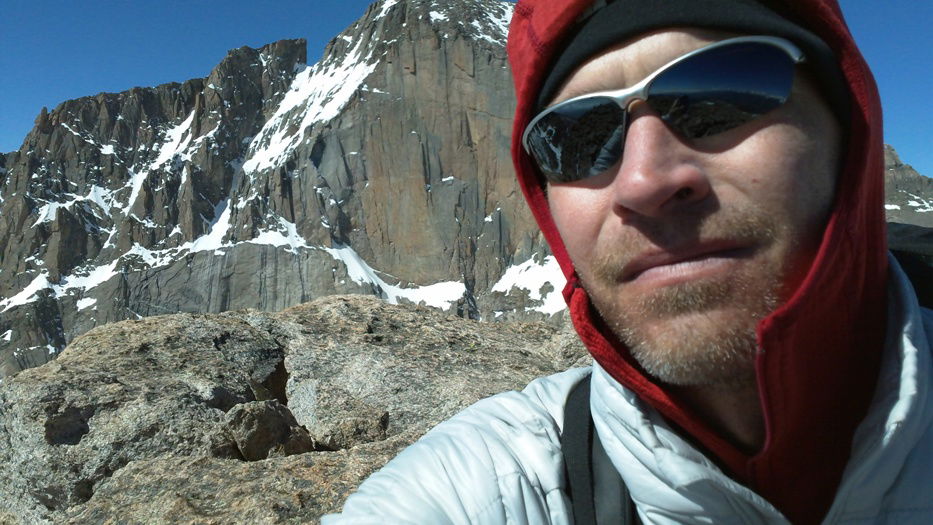 Summit Photo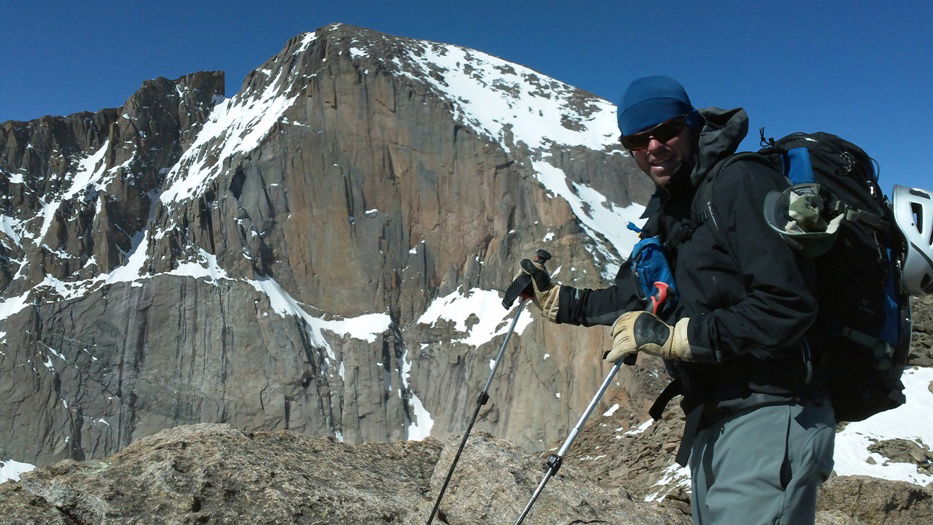 Kevin and Longs Peak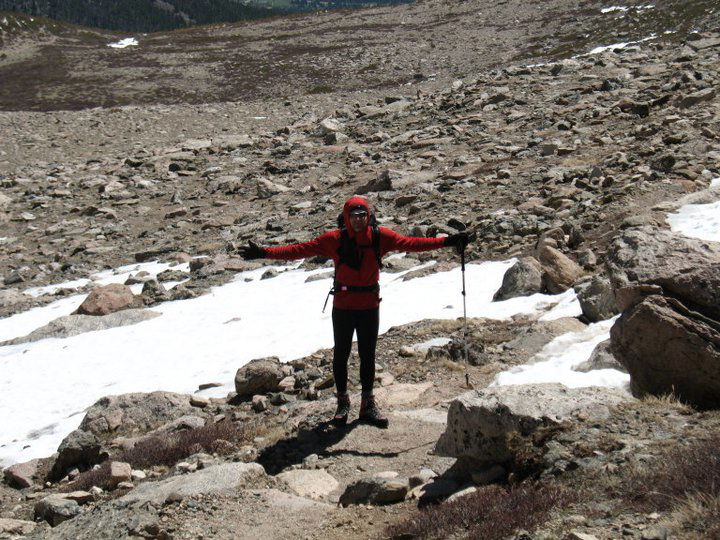 Descent