Statistics
Date - 06/26/2011
Elevation - 14,264'/13,842'/13,602'
Route - North Face Couloir/Evans Traverse/South Slopes
Miles - 6.7
Elevation Gain - 3,000'
ACME Mapper - Link
CalTopo - Link
Description
A friend of mine from Idaho was in town and wanted to head to the mountains for a day, so we decided to do a snow route on Mount Evans and then also hike to Mount Spalding and Gray Wolf Mountain before descending back to the Summit Lake Trailhead. We left Denver, Colorado, at 5:30 and were hiking by 6:45 after paying our $10 fee to access Mount Evans. The hike starts out immediately scrambling up some boulders to a small bowl at the base of the north face. We hiked to the apron of the snow where we put on our crampons and pulled out our ice axes. The snow conditions were generally good; however, we did punch through on a couple of occasions. We made quick work of the snow and then scrambled to Mount Evans west ridge for a short distance where the snow had melted out. It was a quick hike to the summit of Mount Evans where we took a few photos and prepared for the rest of our day.
From Mount Evans, we worked our way west on the ridge and into a slightly annoying head wind. We crossed over the top of the Sunrise Couloir at the saddle of Mount Evans and Mount Spalding and then began the short ascent to the summit of Mount Spalding. We took a slightly longer break out of the wind on this summit to eat a sandwich and some hard boiled eggs. Before long, we were back on our feet descending the north slopes of Mount Spalding towards Gray Wolf Mountain. The plateau between these two peaks was marshy and Dan and I ended up spreading out taking a slightly different path to the summit of Gray Wolf Mountain.
We stopped very briefly on the top of our final peak of the day before descending down to the Gray Wolf/Mount Spalding saddle. I was able to get a good look at the top of Goldfinger Couloir from here before we made our final short ascent of the day across the top of the northeast face of Mount Spalding and then back down the mountain's east ridge to Summit Lake. We changed into comfortable shoes, took in the views, and enjoyed a cold beer before heading back to Denver, Colorado.
Photos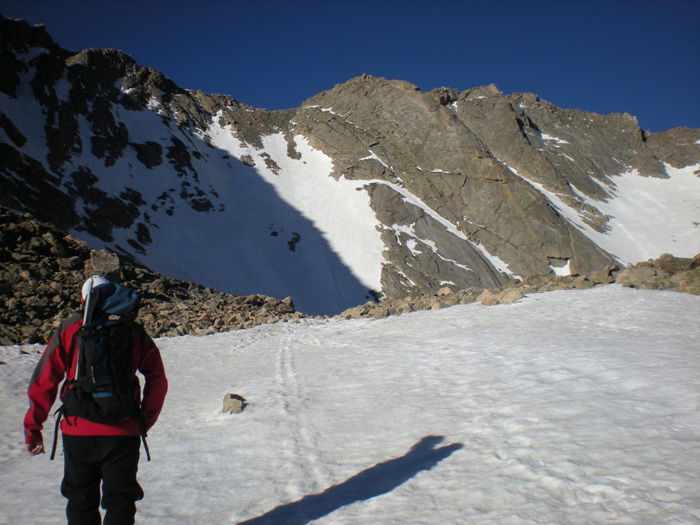 Approach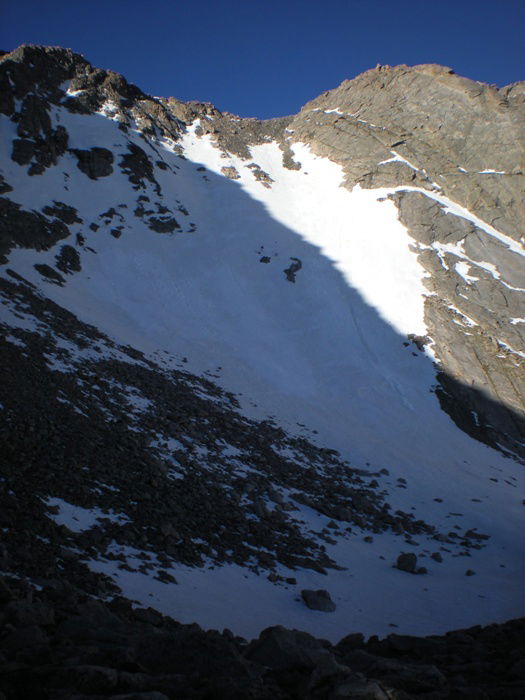 North Face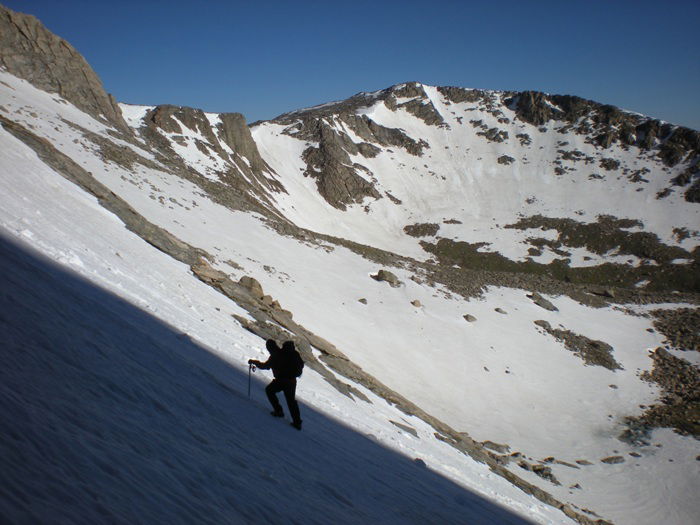 Dan starting the climb.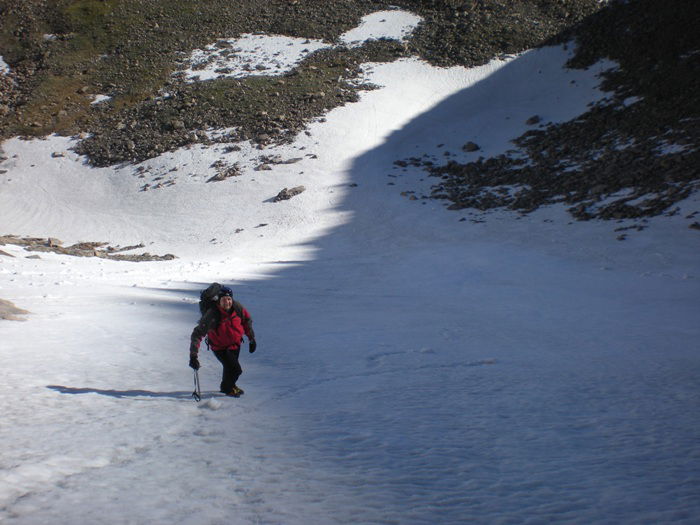 Dan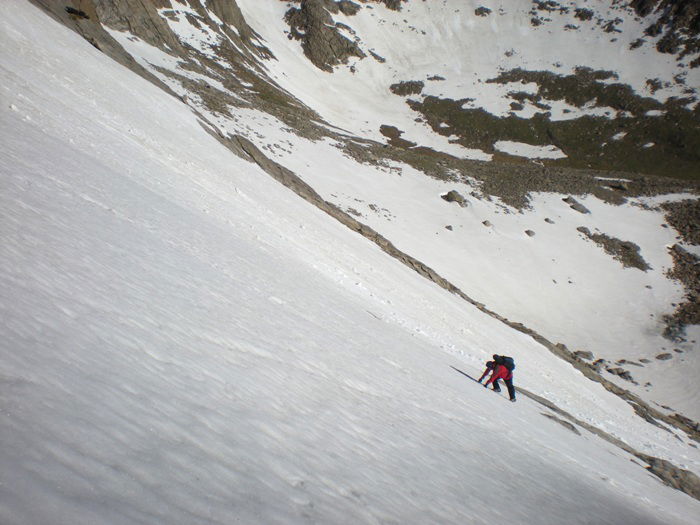 Dan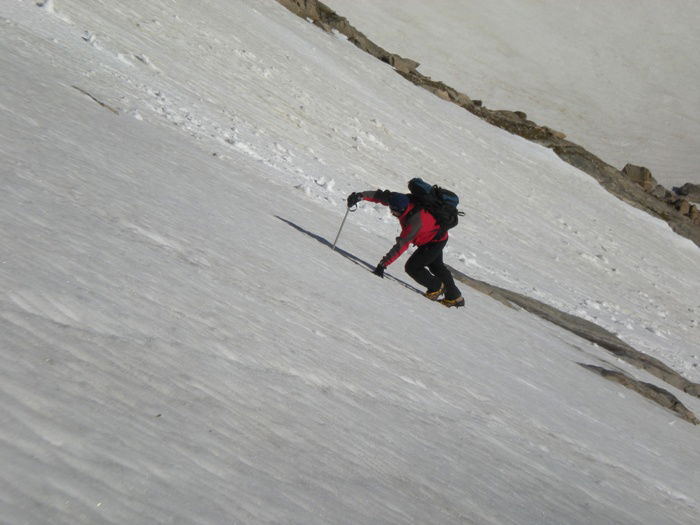 Dan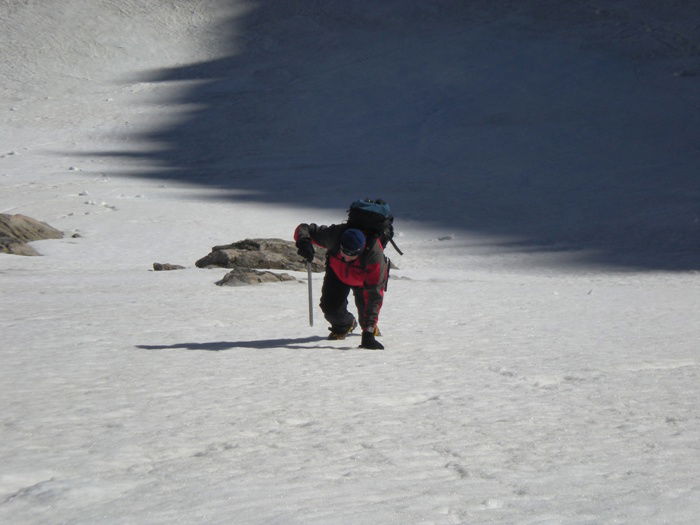 Dan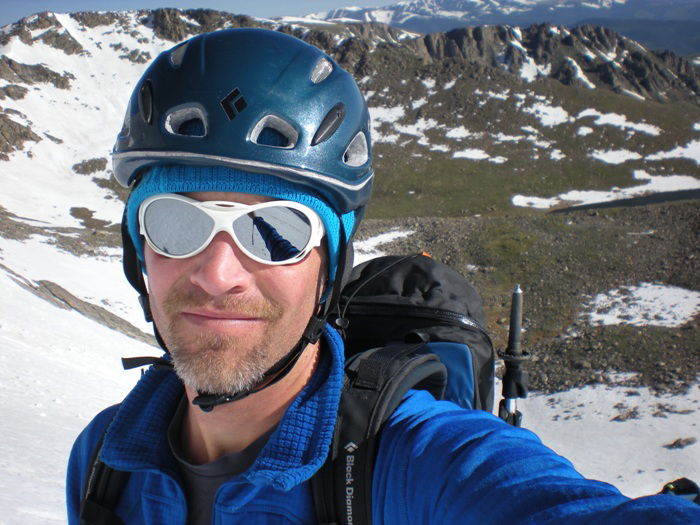 James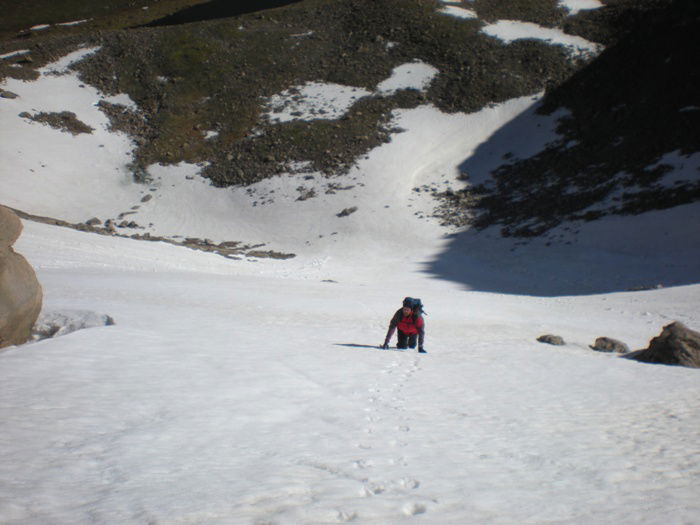 Dan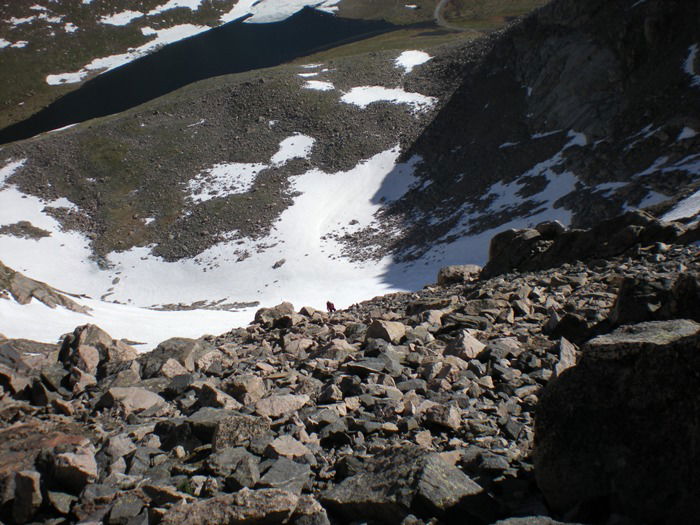 Scramble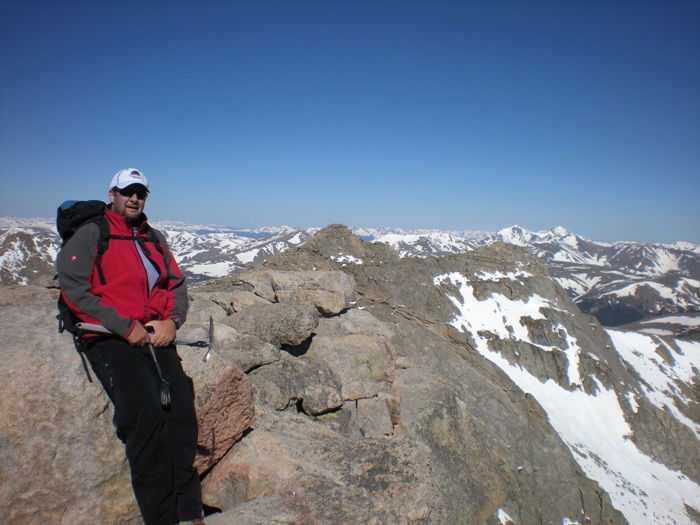 Dan on the summit of Mount Evans.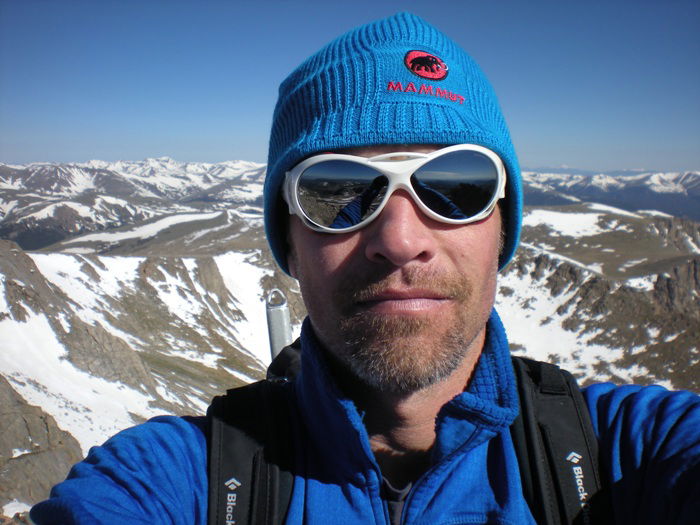 Summit Photo (Mount Evans)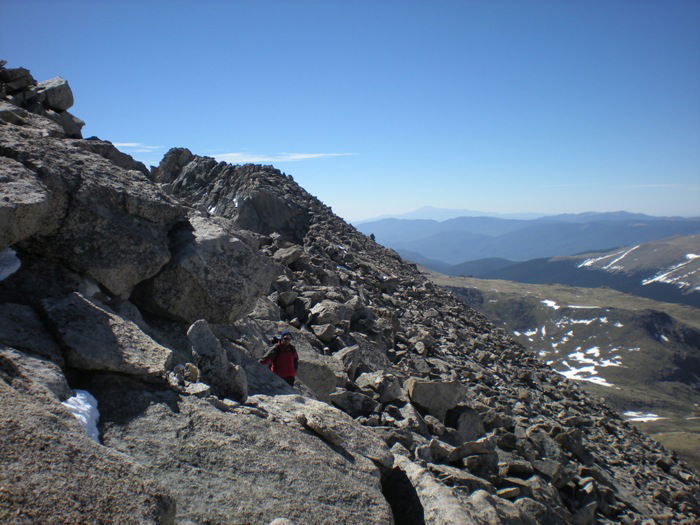 Traverse to Mount Spalding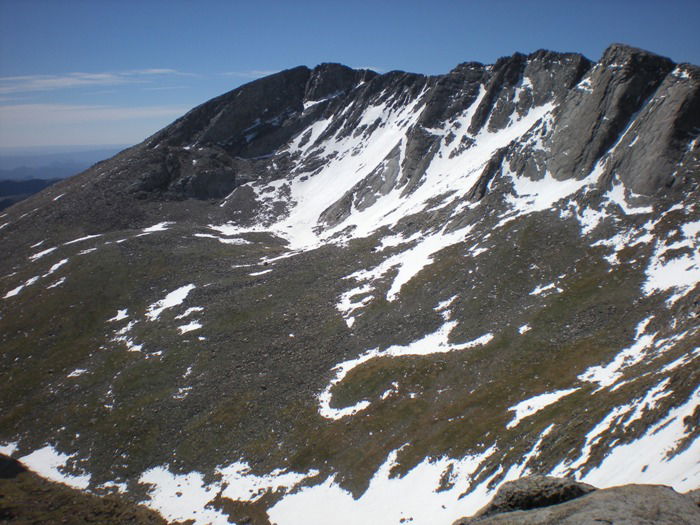 Mount Evans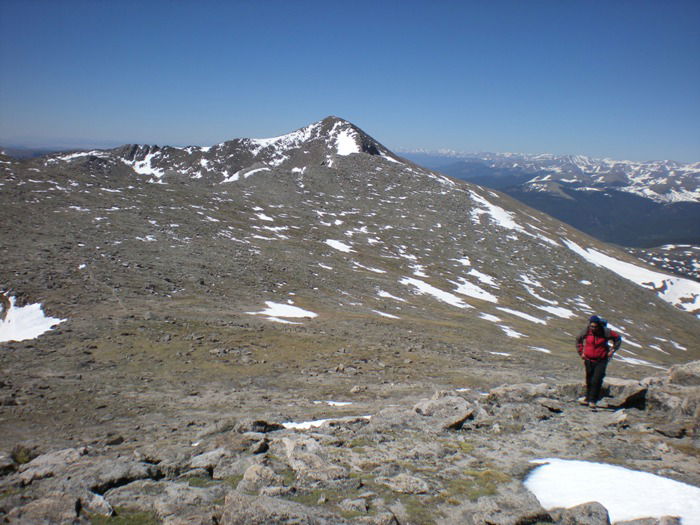 Dan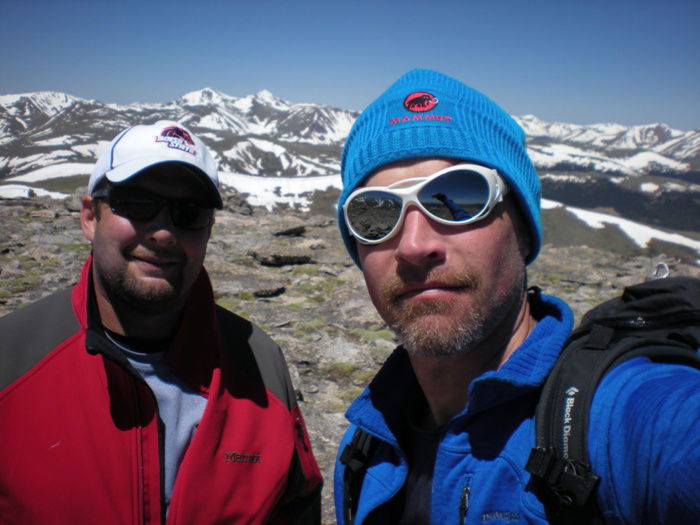 Dan and James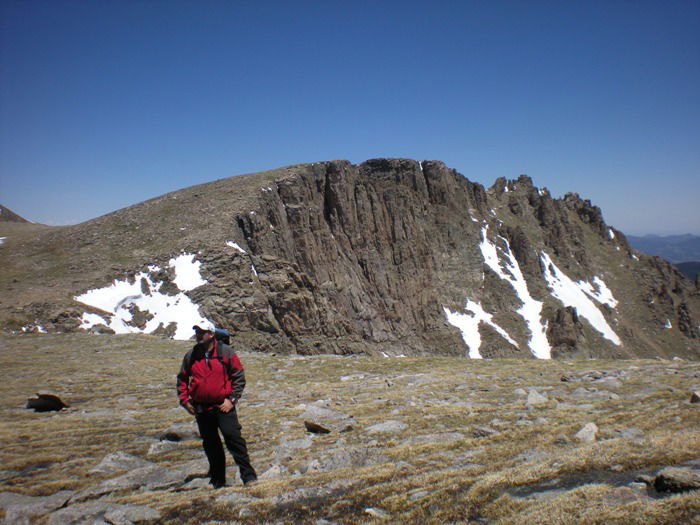 Dan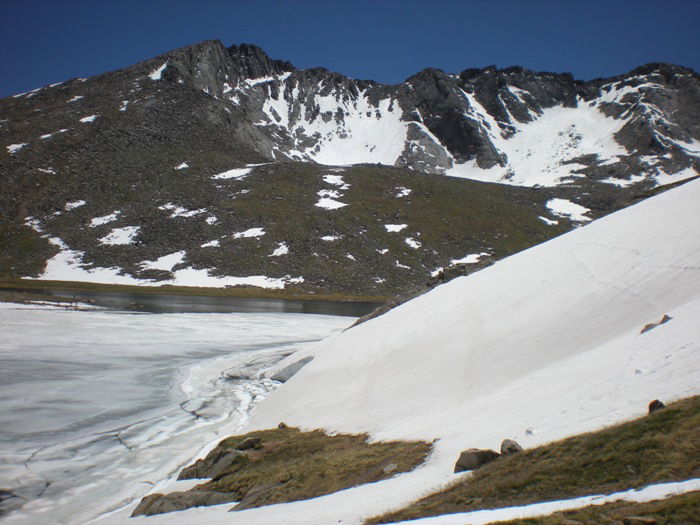 Mount Evans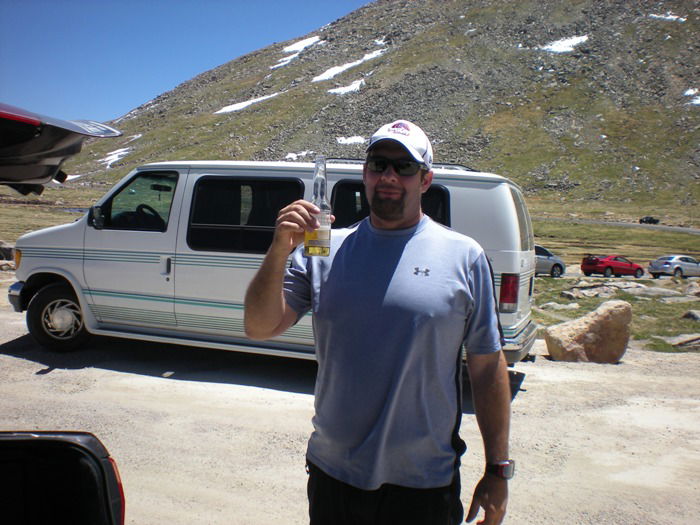 Dan