Statistics
Date - 12/23/2011
Elevation - 8,200'
Route - Marble Falls
Miles - 1.0
Elevation Gain - 600'
ACME Mapper - Link
CalTopo - Link
Description
After climbing Avocado Gully earlier in the morning, Jeff and I decided to drive south and check out Marble Falls. This is the waterfall on the Coors Banquet can of beer. We weren't sure if we were going to climb it or not because of it's difficulty, but we at least wanted to take a look. After getting to the base of the ice, we both thought it looked like it was in our abilities so we gave it a shot. I started in the center of the flow and traversed left about half way up to easier shelved ice. I ran out the first third of the climb to conserve ice screws and only ended up placing six in total. The top out was super hollow and it looked like a thin shell with water running underneath it.
Due to the top being thin and a couple of loud cracks we heard in the ice when I climbed, Jeff elected to simply follow rather than lead it again. We rappelled off over the thin shell at the top which was probably the scariest part of the climb. We hiked back to the trailhead after Jeff shared his flank steak sandwich with me. Had we not taken our boots off, we would have climbed Hayes Creek Falls on the way home to get three climbs in, but after taking a quick look we didn't think it was worth gearing up for so we simply drove home.
Photos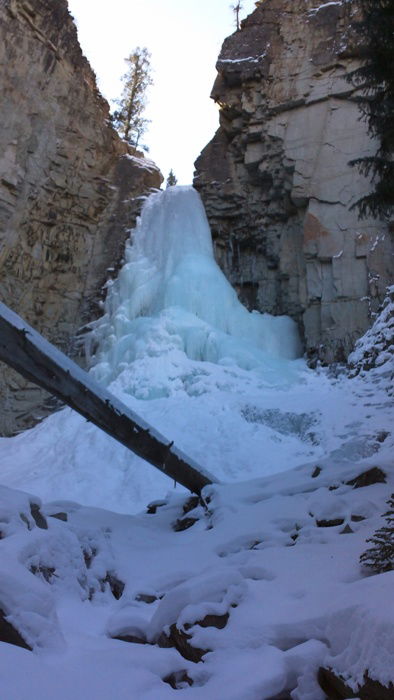 Marble Falls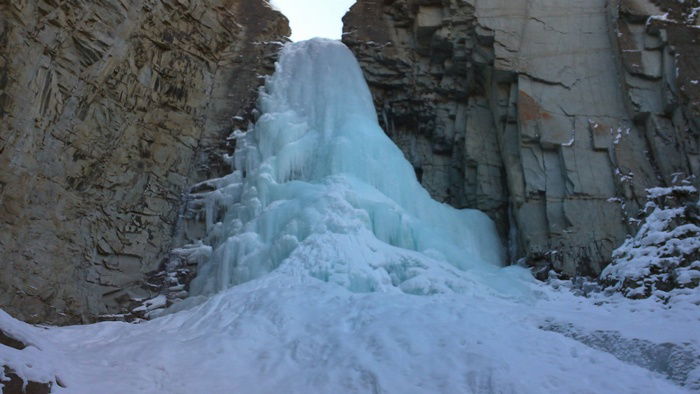 Marble Falls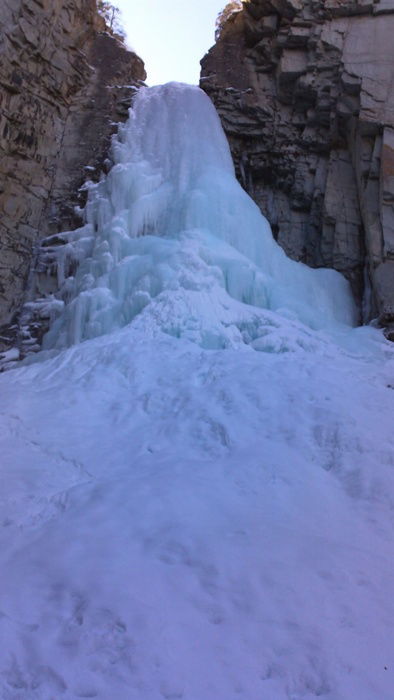 Marble Falls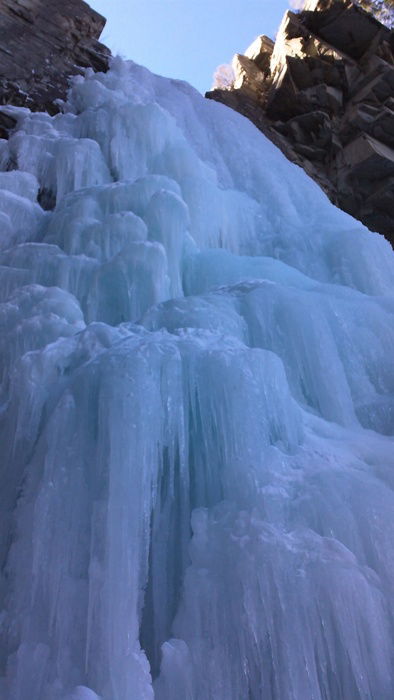 Marble Falls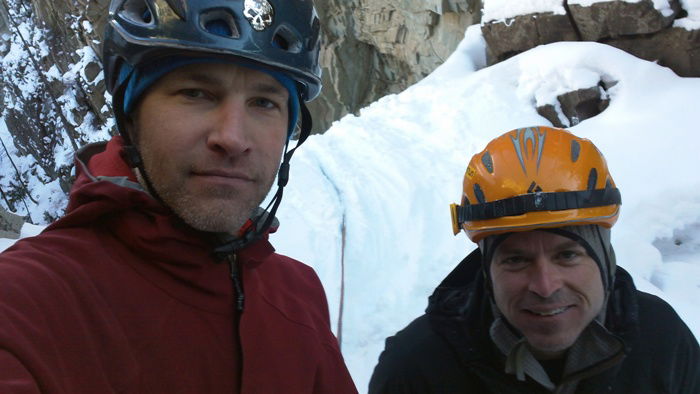 James and Jeff at the top of the climb.