Statistics
Date - 12/24/2011
Elevation - 7,200'
Route - Hully Gully
Miles - 1.0
Elevation Gain - 500'
ACME Mapper - Link
CalTopo - Link
Description
In order to climb at Hully Gully, you have to be accompanied by a local Colorado Springs, Colorado, resident. So when Jeff invited myself, Kevin, and Brian down for some ice climbing we couldn't pass it up. We got the day off early since it was Christmas Eve and wanted to be back in the afternoon. Brian, Kevin, and I each got a lead in and then we all ran several more laps. The usual banter was present all morning, and after an Upslope Pale Ale at the trailhead, we made our way to Bristol Brewery for a Christmas Eve beer.
Photos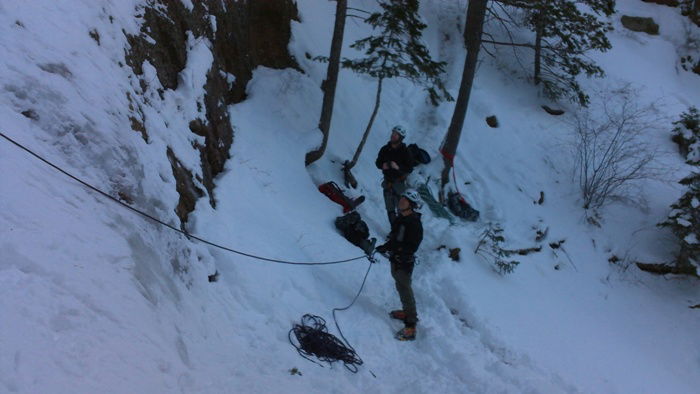 Jeff and Kevin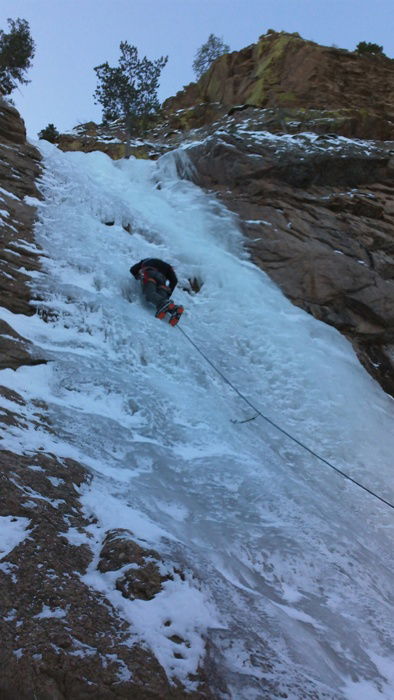 Brian leading Hully Gully.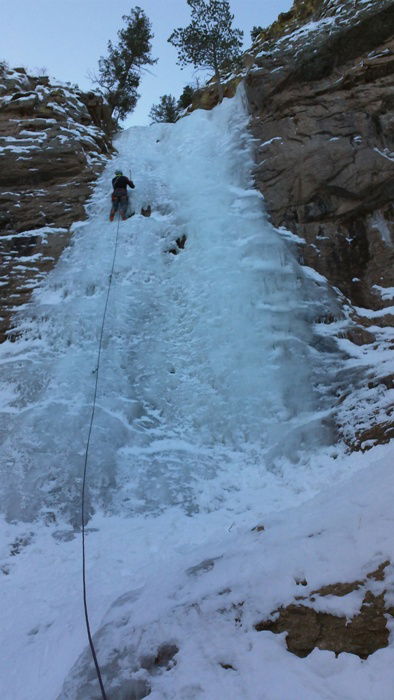 Brian leading Hully Gully.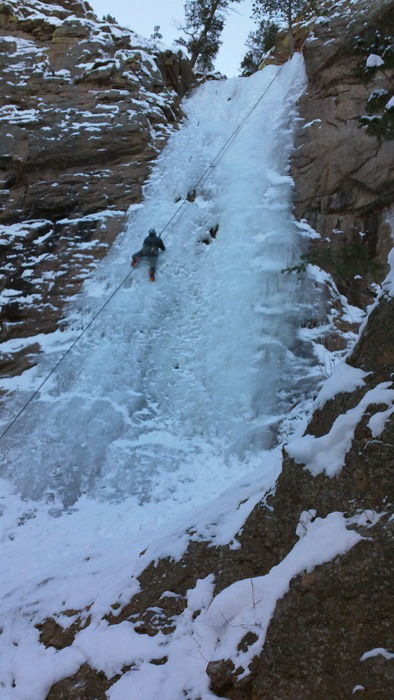 Kevin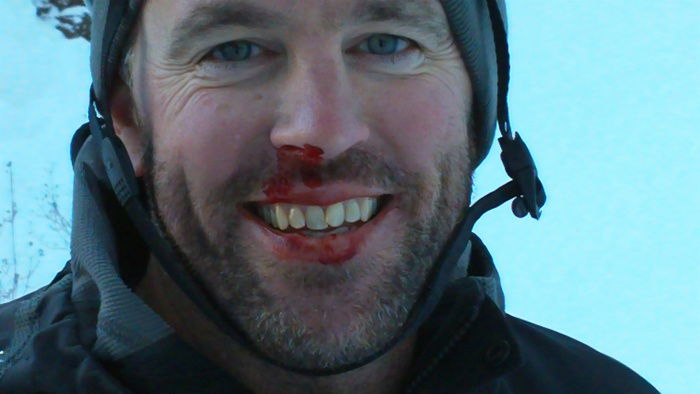 Kevin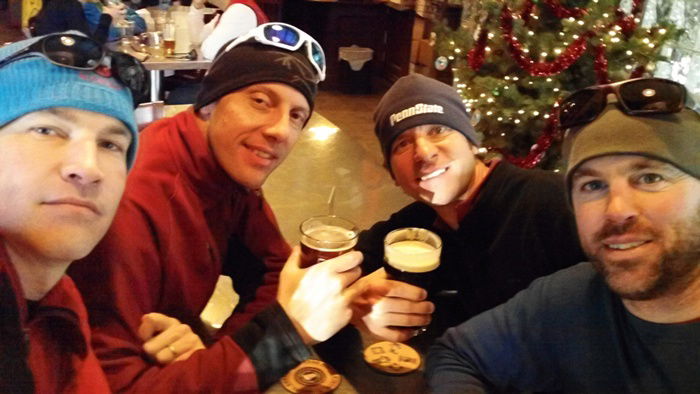 James, Brian, Jeff, and Kevin